THE BULLETIN BOARD
kanwehelp.com, The Lassen County Original Bulletin Board
page one
"An investment in knowledge always pays the best interest",
Benjamin Franklin







NEW...."Caught with your pants down" page and his twin brother "Knotagin"
ARCHIVES:
Diebold Voting Machine Program Cards Easily Changes Votes
LASSEN COUNTY JUNE 3, 2014 ELECTION
Lassen County November 4, 2014 Election
BUSTAMANTE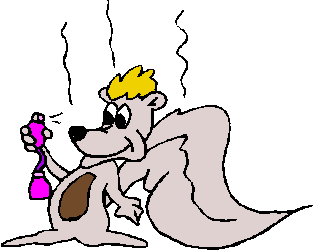 The third certainty in life, besides death and taxes,
corruption in Lassen County
What a tangled web we weave when first
we practice to deceive
Is Lassen County Just Dishonest to the Core?
Do They Even "Know How" To Tell The Truth?
ANSWER: NO
Literally for months, Kan We Help has been demanding that the $350,000 bad loan to Medici Logging be placed on the Boards Agenda. CAO Richard Egan and County Counsel Bob Burns refused to place the December 8, 2014 Medici Logging Bankruptcy on the BOS Agenda, claiming there was nothing to tell the public.
CAO Richard Egan places the Medici Logging bankruptcy on the April 21, 2015 Agenda
The Medici Logging loan was approved on March 24, 2014 and Medici closed their doors in November of 2014 after making only 3 payments to Lassen County. This action puts Lassen County in the position of having to pay back $350,000 to the State of California.
Lassen County Grant Manager, Jenna Aquilerra, told the Board of Supervisors that any time Medici Logging did not maintain the "Public Benefit" requirement, Lassen County would be at risk of returning the $350,000 CDBG money to the State.

The $12,657 Superior California Economic Development
Credit Analysis
included the information that Medici Logging had a $1,000,000 loan outstanding with Bank of Commerce. According to the author of this Credit "analysis" (3/20/15) the Lassen County Supervisors all knew about the Bank of Commerce loan.
On 4/21/2015, Richard Egan announced that he fired Bob Nash from Superior California Economic Development company
SCED's Credit Analysis below: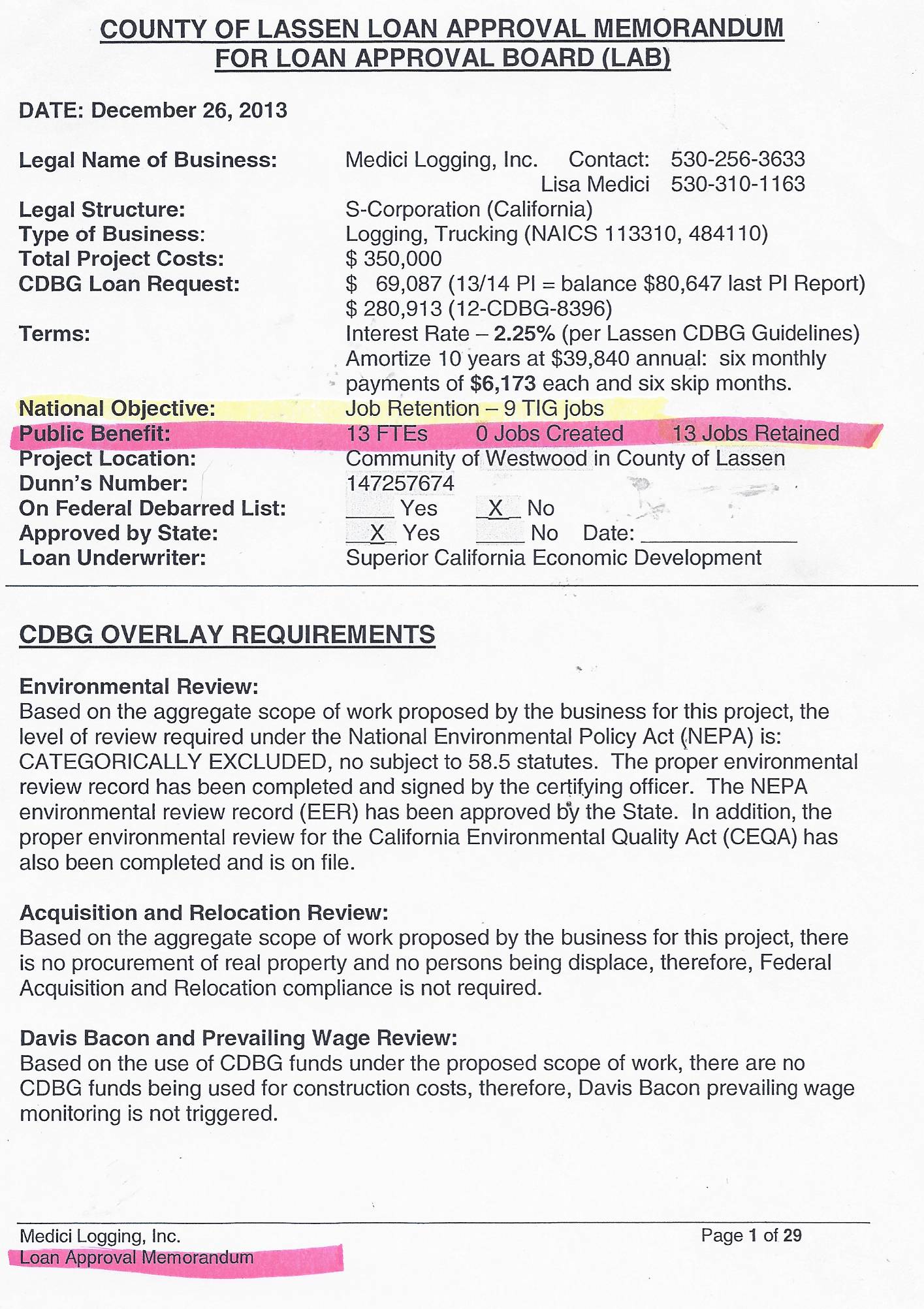 Kan We Help has exposed the real reason behind just another back room deal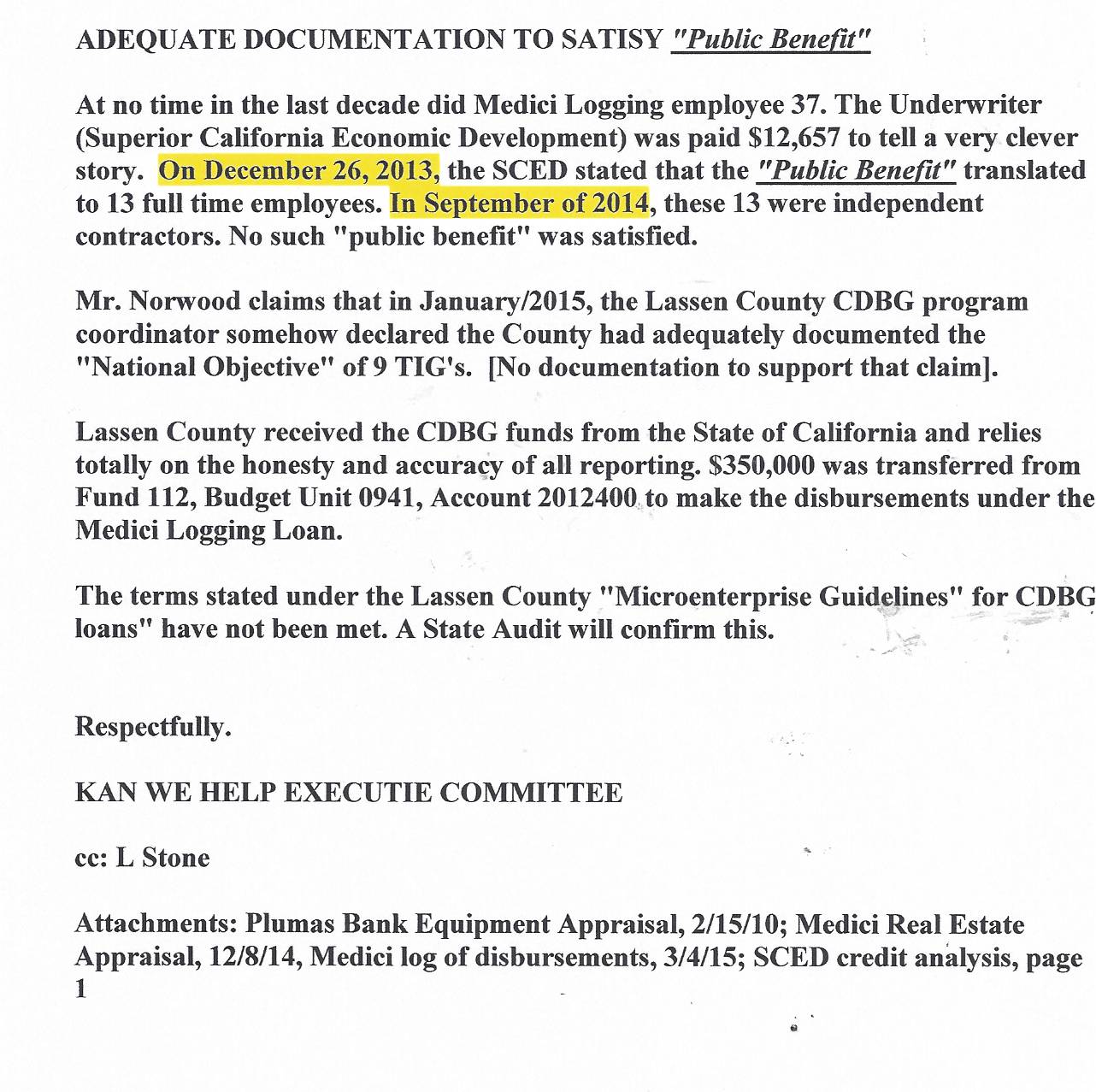 Kan We Help spoke with the Bankruptcy Trustee, John Reger. Mr. Reger confirmed that the Auction the Court ordered of the estimated 75 DMV registered vehicles owned by Medici Logging Incorporated brought only $211,000 back to the Court. Mr. Reger told Kan We Help that all of this money will go directly to the Creditors.
The $19,000 Lassen County back taxes [owed by Medici] will be paid from the net amount of the auction held on April 2, 2015 by "West Auction".
Bank of Commerce filed their UCC form on May 16, 2012 for 100% of the secured Medici equipment & inventory, according to "Lead Attorney for Bank of Commerce" Andrew Reisinger. This puts the Bank of Commerce in first position to the equipment & inventory.
LASSEN COUNTY HOLDS NO POSITION ON ANY MEDICI INVENTORY OR EQUIPMENT, ACCORDING TO PUBLIC DOCUMENTS ACQUIRED BY KAN WE HELP
Egan somehow confiscated 3 pieces
of Bank of Commerce "secured" property.
Egan claims he can get up to $100,000 for these three pieces at an auction he is setting up this week ?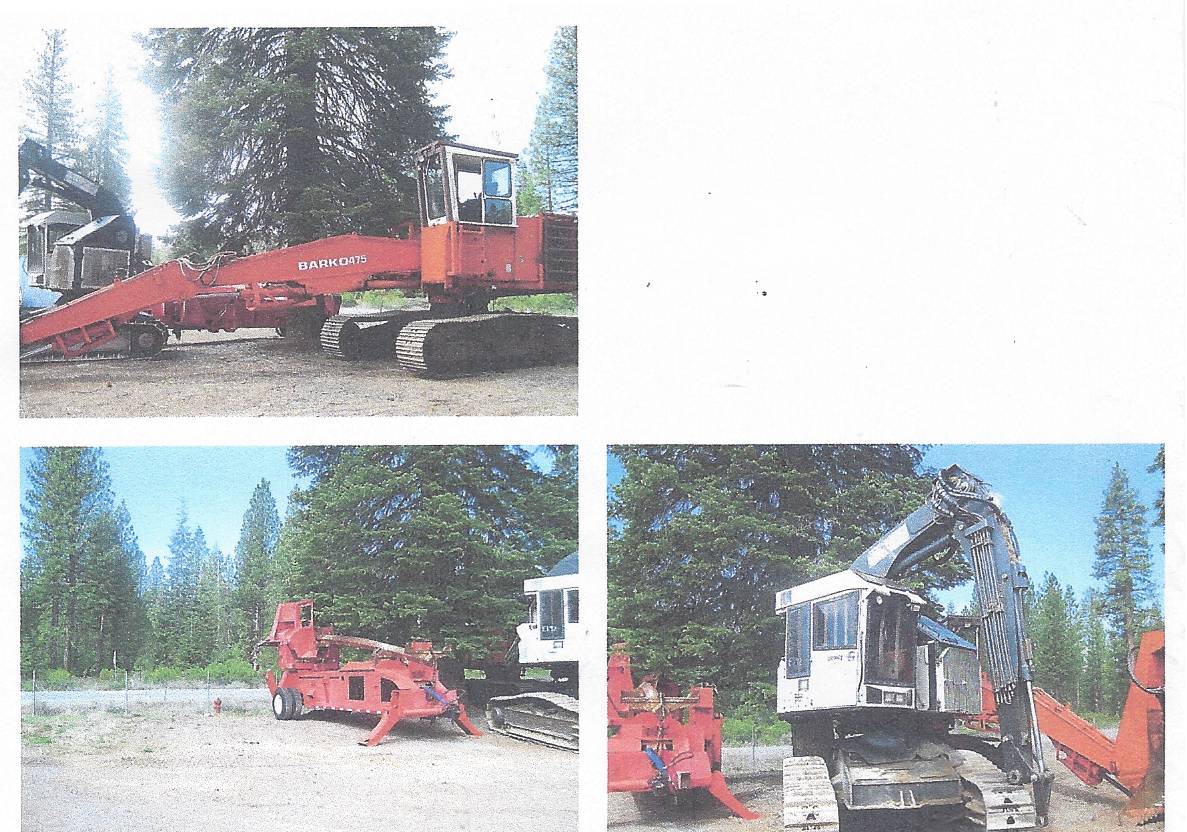 NOW, LISTEN TO THE TALE RICHARD EGAN SPINS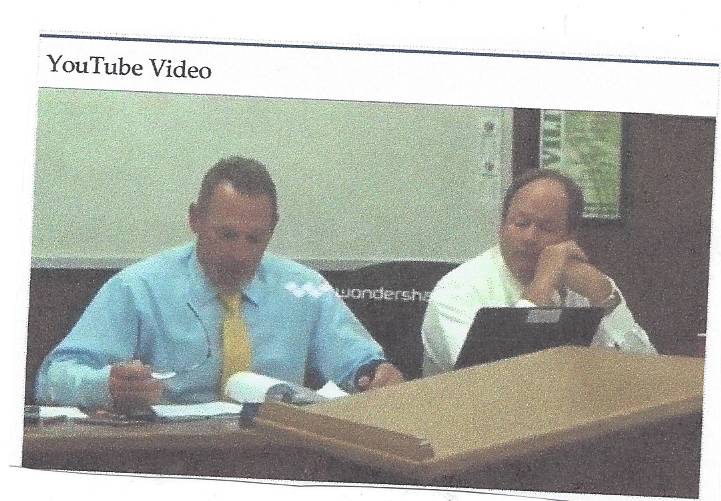 Click on Video below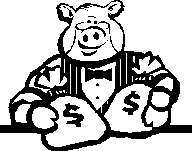 PUBLIC SALE
YOU SAY....ANOTHER GIVE AWAY BEING SET UP FOR PEZZULLO and friends perhaps
DIRTY, DIRTY, DIRTY and did we mention how dirty Lassen County is?
THEY ALL KNEW ABOUT THE HUGE $1,000,000 DEBT MEDICI HAD WITH BANK OF COMMERCE
RICHARD EGAN, BOARD OF SUPERVISORS, JENNA AGUILERA (GRANT MANAGER)
NOW CHAPMAN CLAIMS, "I DIDN'T KNOW".......... ? ALL OTHER BOARD MEMBERS REMAINED SILENT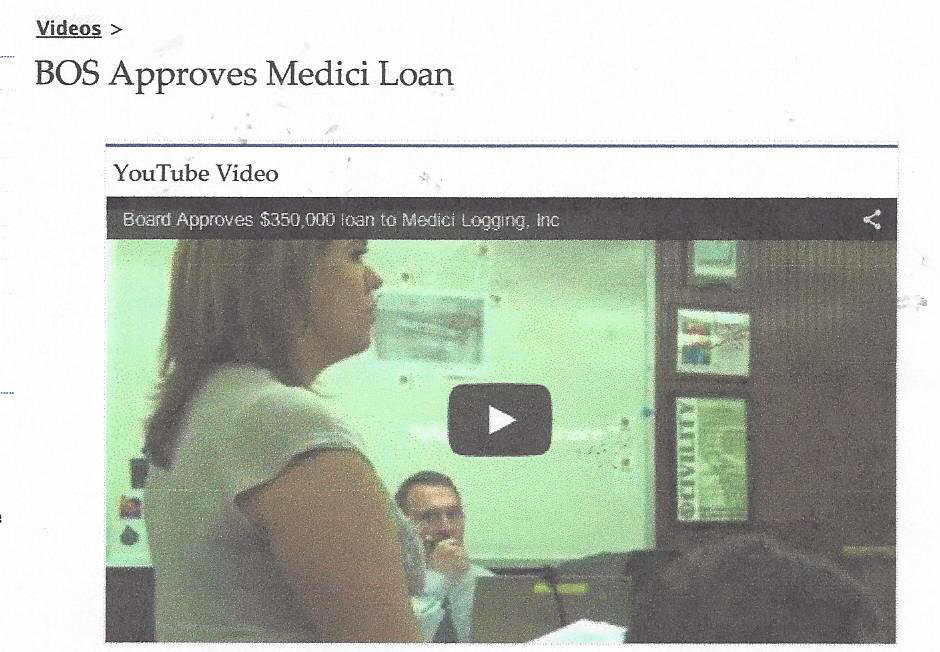 Lassen County Hires
Government Financial Strategies, Inc.
...but was not exactly honest
with their intent.....
Lori Raineri, of GFS, Inc., presented a borrowing "plan"
at the Board of Supervisors meeting on April 21, 2015
Lassen County is a "debt free" County and has had a comfortable $4,000,000 surplus for several years now. Deputy CAO Tony Shaw [a Ukiah resident] brought a contract to the Board of Supervisors to find a revenue source for the construction costs of a community pool, remodel the old Courthouse (a Jim Chapman pet project) and to purchase the recently vacated BLM building in Susanville.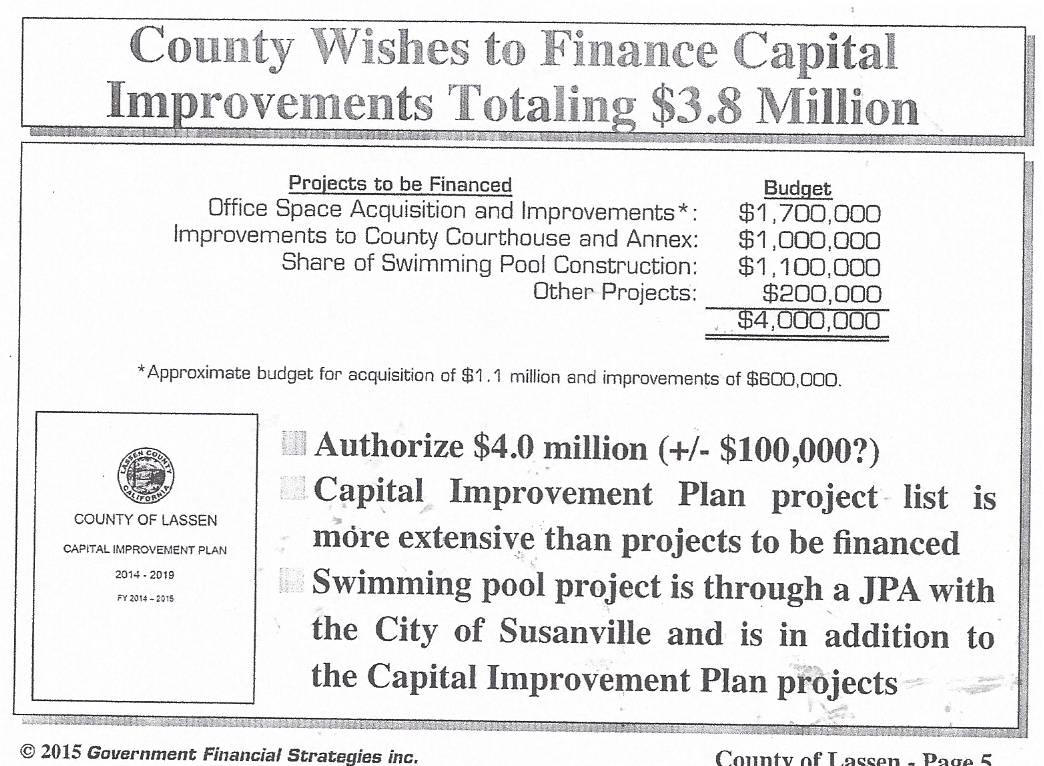 BIG PROBLEMS
1. The Supervisors want to "lease"and remodel the BLM building from a local CPA's relative
2. The County gave away the property the pool is on so it cannot be financed through a COP. CAO Richard Egan has stated many times that the swimming pool is not on the Capital Improvement Plan because it is not owned by the County.
When Kan We Help told Ms. Raineri the County does not own the pool, she suggested putting the Jail up for collateral. She said that the County would not default on this loan because they needed the Jail.
3. THERE IS NO CAPITAL IMPROVEMENT PLAN
There is an 8 page maintenance list maintained by Public Works
CAO Egan
and
Deputy CAO Tony Shaw
may have wasted Ms. Raineri's time
by not being honest
Westwood Residents, John & Eileen Spencer
Offer to
Restore and Re-install
Old Roosevelt Pool Sign
at
New Pool Site
NEXT HLVRA POOL MEETING: APRIL 21, 2015 @ 3:00
Susanville City Hall
Lassen County CAO Richard Egan
Suddenly
Reveals Major Stock Holder
In
Lassen Irrigation Company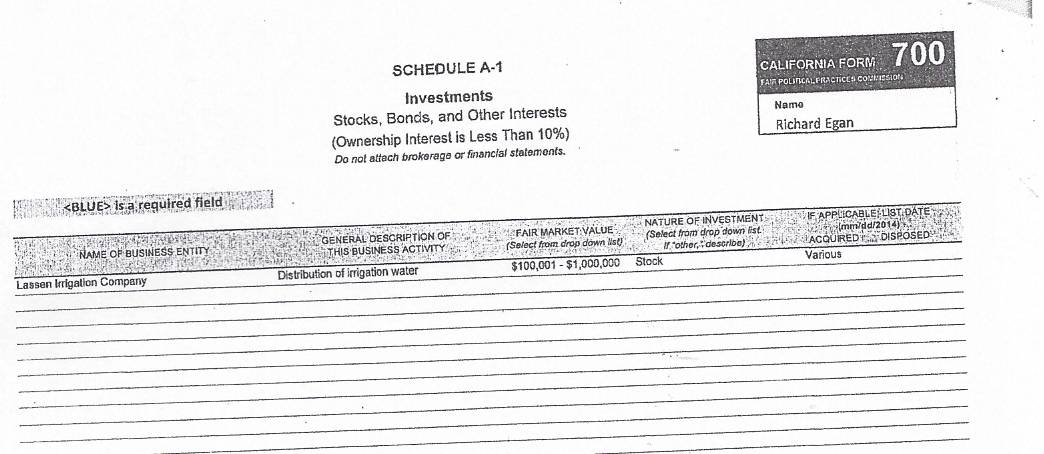 The ranchers on the Lassen County Board of Supervisors have shown contempt for Governor Brown's State of Emergency Executive Order B-29-15 to conserve water . Why? They take what they want. Who will stop them? Other Water Users.
Leavitt vs LIC
Dow vs LIC
LIC vs HLVRCD
CAO Richard Egan and Supervisor Pyle believe that they can take what they want and make jokes about water complaints.
Click on photo below
Plumas County Supervisors
Hear
State of Jefferson's
"Seat at the table speech"
The Plumas County Supervisors placed the "State of Jefferson" issue on their April 14, 2015 Agenda for discussion only. The 37, in the audience, were split in the middle as far as the support for and against seceding from the State of California.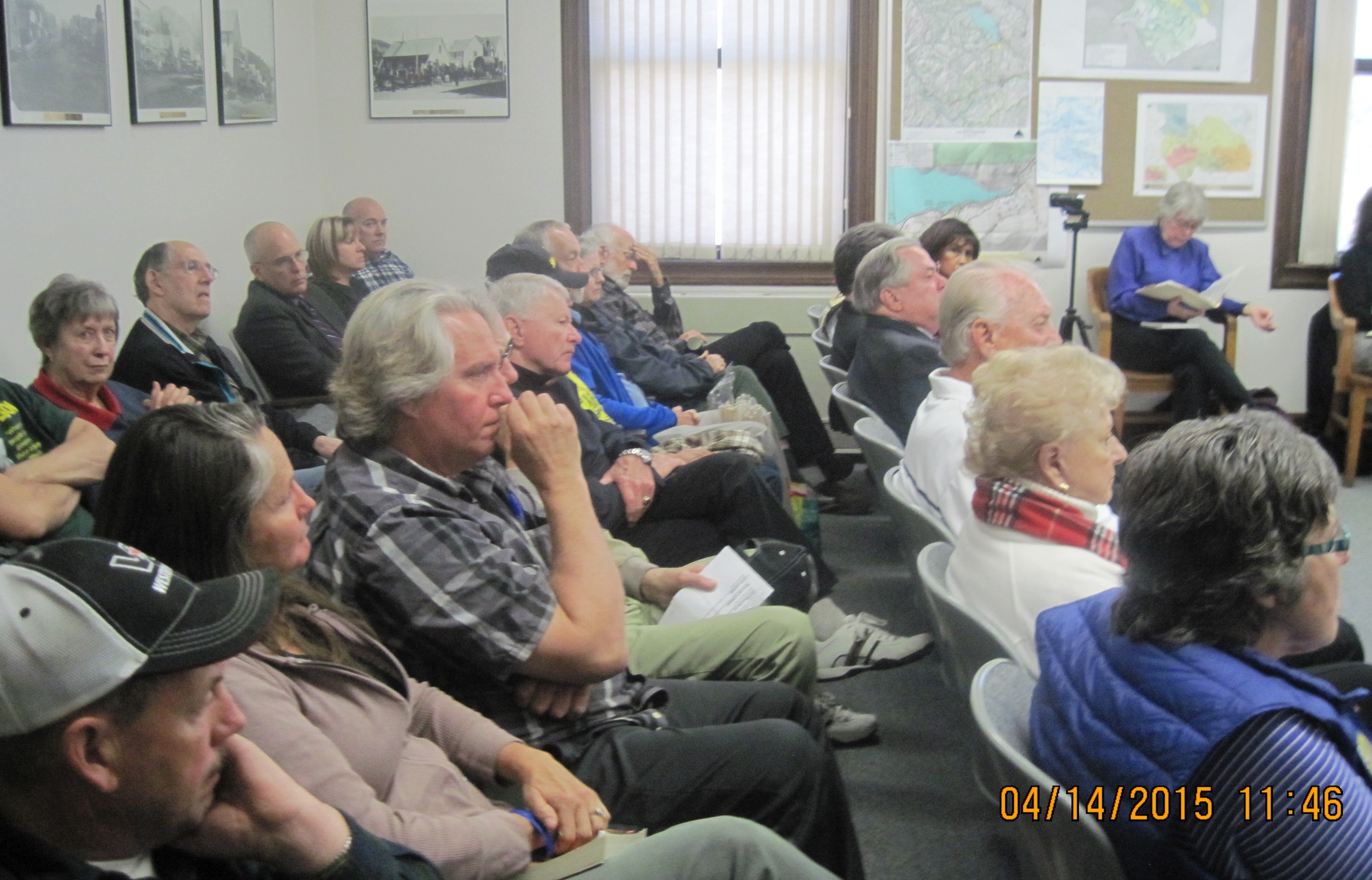 The Jefferson presentation was tailored for Plumas County, however Supervisor Lori Simpson had done her homework and she takes copious notes. Mr. Baird was not prepared to answer Supervisor Simpson's challenges but said he would be happy to meet with her.
Lassen County Supervisor Chapman did his homework and had ripped the SOJ financials during the last presentation in Lassen County.
The financials presented to Plumas County had changed from the Lassen County presentation. SOJ's Mr. Baird now told the Plumas Supervisors that the new state would likely incur a half billion dollars in debt when they broke away from California. He also told Supervisor Simpson that the Counties would basically be on their own in the new state and reduced the new Jefferson State government to an as needed "consultant". The new state would have no credit rating and would most likely have a Junk Bond status.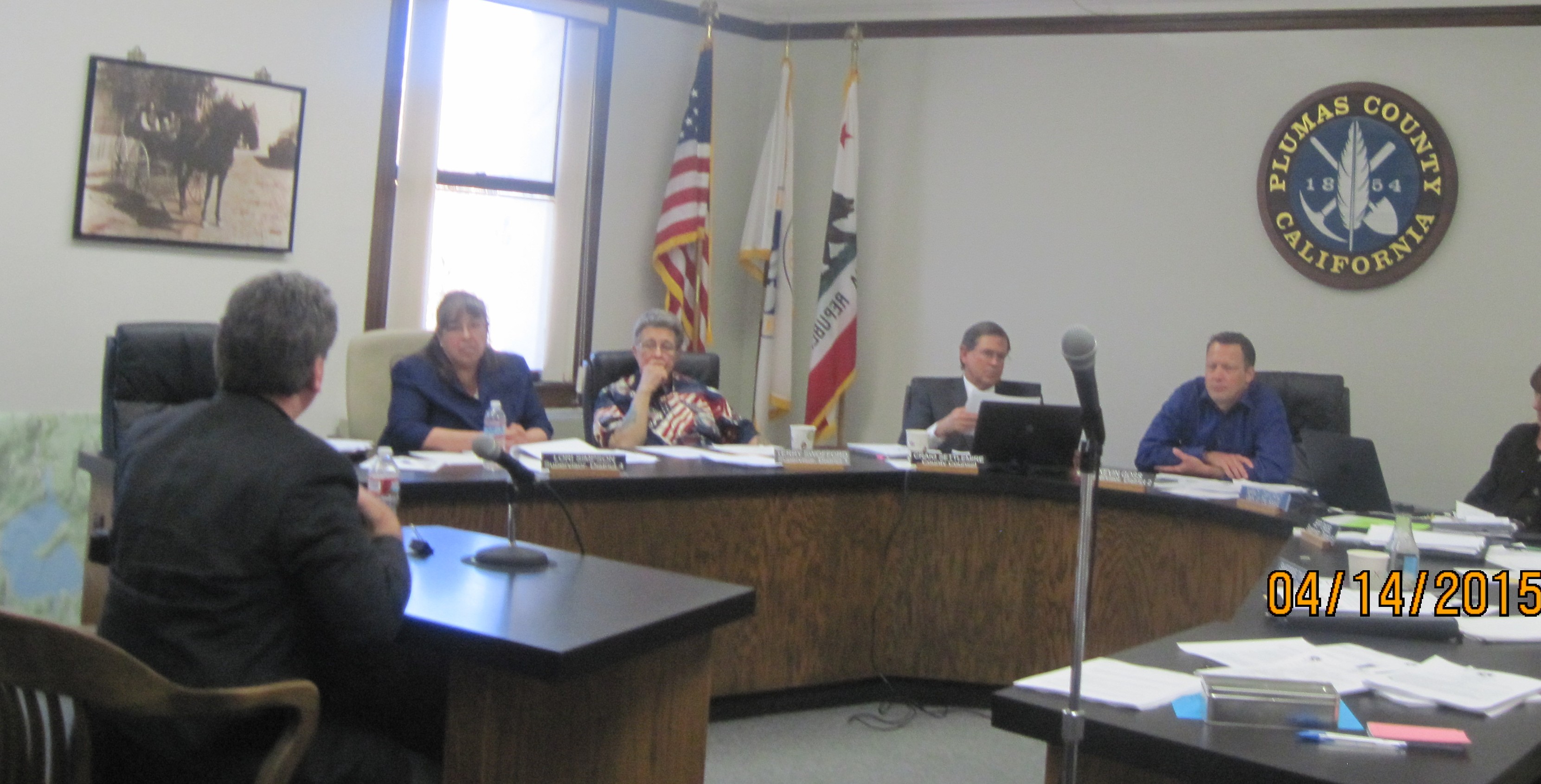 L to R: Steve Baird, Supervisor Lori Simpson, Supervisor Terry Swofford, Craig Settlemire, Supervisor Kevin Goss
What didn't sit well was the arrogant statement by Mr. Baird that Plumas County would not have a SEAT AT THE TABLE
if they did not sign their so-called Declaration.
Lassen County Declaration based on ballot approval
Plumas County Supervisor Simpson wanted to know WHERE THIS TABLE WAS
When this movement began 75 years ago, the plan was to take a couple of the Southern Counties of Oregon and a couple of Northern California Counties and withdraw to the new Jefferson State.
The Lassen County Supervisors were told that 12 Counties were needed to petition California but Plumas County Supervisors were told that it would take 20 Counties and they did not need to be contiguous. There are 58 Counties in California.
For more information log on to the
"Keep It California" movement
LASSEN COUNTY
"CULTURE OF CORRUPTION"
The term "Good Ole Boy" system has been used to describe the male dominated government in Lassen County. However, a more appropriate term would be Lassen County's CULTURE OF CORRUPTION.
Old family names are predominant on ballots in Lassen County. Why not, they have lived in this county for years and have invested heavily in the political make up of Lassen County.
Should they dictate the culture of corruption, absolutely. Are they responsible then for the level of corruption in Lassen County, absolutely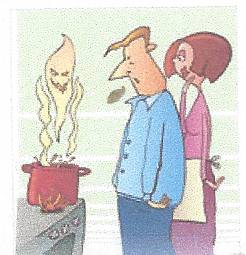 Corruption Soup Ingredients
"Look the other way" DA
Corrupt County Counsel
Election of Water Abusers
Election of large land owners to change zoning
Local newspaper that suppresses the facts
Mix all ingredients together until you achieve an acceptable level of profit
Bake for 4-12 years
Selling Amedee Airfield was always
Tom Hammond & Steve Pezzullo's Plan
There was more to recalling Jack Hanson that meets the eye
Tom Hammond took the Oath of Office on 9/24/13 and the Amedee Airfield RFP was placed on the Agenda to be released on 2/1/14
Anticipating the assurances from Supervisor Hammond, Richard Egan and Rheta Vander Ploeg, that the Amedee Airfield parcels would be given to HSP Resources, HSP purchased the land above ($450,000) the parcels so that they would control the Northern access to the Amedee Airfield.
Kan We Help has tracked the activity on this scam since before the first RFP was issued right up to the conclusion of the sixth RFP.
CAO Richard Egan has methodically
mis-represented this RFP from day one.
WHEN KAN WE HELP FED THE SUPERVISORS THE TRUTH
A NEW RFP HAD TO BE RE-WRITTEN
On April 7, 2015, Richard Egan and Bob Burns attested to the complete accuracy of the Bill of Sale to Larry Smith (aka HSP Resources, LLC)
[Steve Pezzullo bid on the township of Herlong and the Bill of Sale and Deed were issued to Pezzullo. HSP Resources bid on the recent Herlong parcels but the Deed was to be recorded in Larry Smiths name?]
VIDEO: click on photo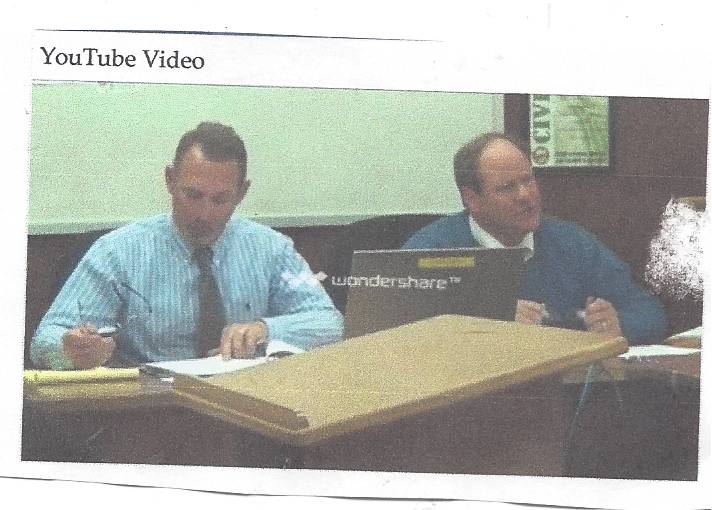 After Burns and Egan's assurances that all is well, Kan We Help exposed the fact that not only did the County spell "AMEDEE" incorrectly throughout the documents, inconsistent phrases but intended to sell the end of the Amedee airstrip to Hal Hays, Larry Smith and Steve Pezzullo (HSP Resources, LLC)
VIDEO: click on photo
CAO Egan states that the public over estimates the use of Assessor Parcel Numbers. Try selling your property
without it Mr. Egan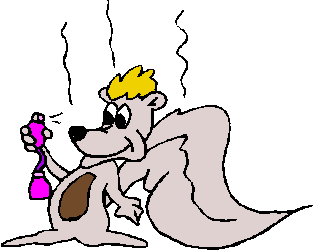 This stinks like when the former County Counsel/Land Expert Vander Ploeg had a hand in the deceptive land deal that gave the One Stop to Pezzullo
We all know what happened to CAO Marty Nichols and County Counsel Vander Ploeg with the "One Stop" "give away" in Herlong
NOW THAT THIS HAS BEEN
EXPOSED,
THE SUPERVISORS WILL HAVE A CHANCE TO CORRECT THIS SCAM
BUT WILL THEY?
OUR MONEY IS ON HSP RESOURCES.
THEY OWN THE
BOARD, CAO, COUNTY COUNSEL
Lassen County Supervisors Well Planned
and Well Executed Deception
to Give Steve Pezzullo
a Piece of Amedee Army Airfield
VIDEO: Watch the well rehearsed 4/7/15 BOS meeting
The Lassen County Supervisors, after orchestrated discussions, made a decision to keep three parcels of the surplus land around Honey Lake and the Army's Airstrip.
The first parcel was the LMUD/PSREC electrical substation, North West Corner of the Army's Airfield. APN 133-070-12
The second parcel, the Supervisors retained, was the Pole Line Road and the most southwestern portion of the Army's Airfield Parcels. The Supervisors decided to maintain this road and the parcel leading into the land they sold to Steve Pezzullo. APN 137-150-08,10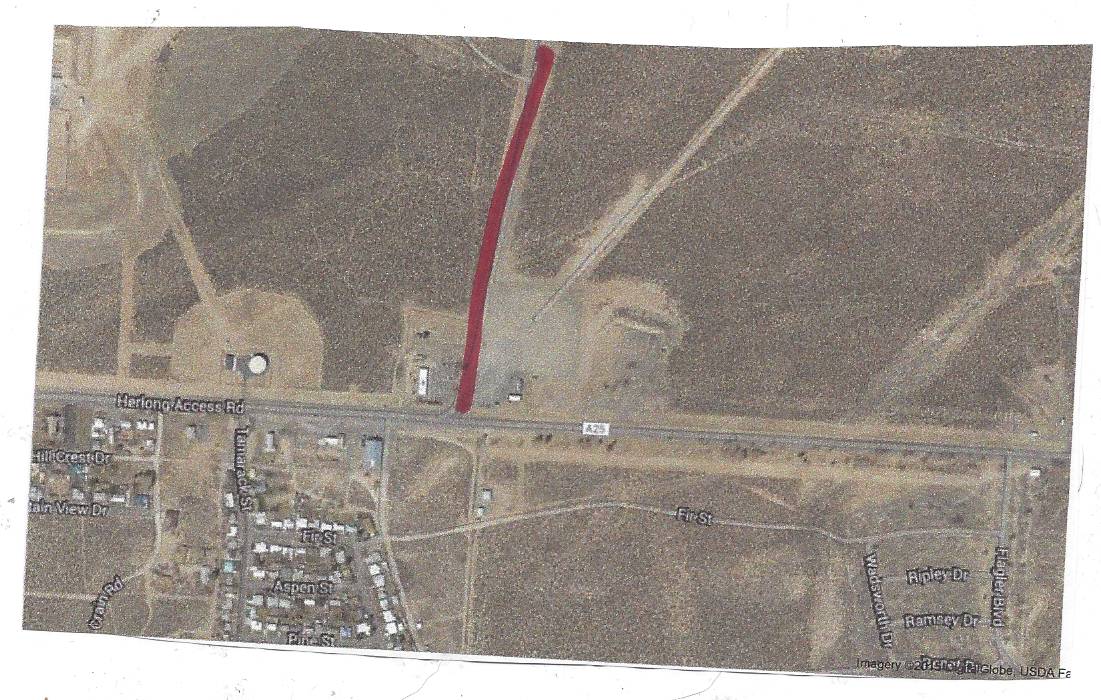 The third parcel the Supervisors claimed they wanted to retain,
but was intentionally
NOT GIVEN AN ASSESSORS PARCEL NUMBER.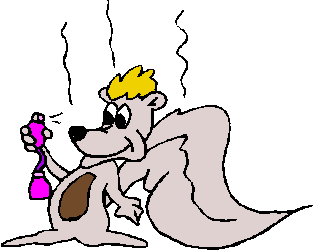 This stinks like former County Counsel/Land Expert Vander Ploeg had a hand in another deceptive land deal
We all know what happened to CAO Marty Nichols and County Counsel Vander Ploeg with the "One Stop" "give away" in Herlong
The third parcel is the Amedee Army Airfield's east end landing strip. Lassen County owns the Airfield but part of the transfer agreement from the Army was that it would be leased back to the Army for 50 years with a 50 year extension if they want it.
If Lassen County sells any portion of this airfield, the new owner (HSP Resources) will be entitled to the Army's Lease being transferred also.
THAT IS EXACTLY WHAT
THE LASSEN COUNTY SUPERVISORS
PULLED OFF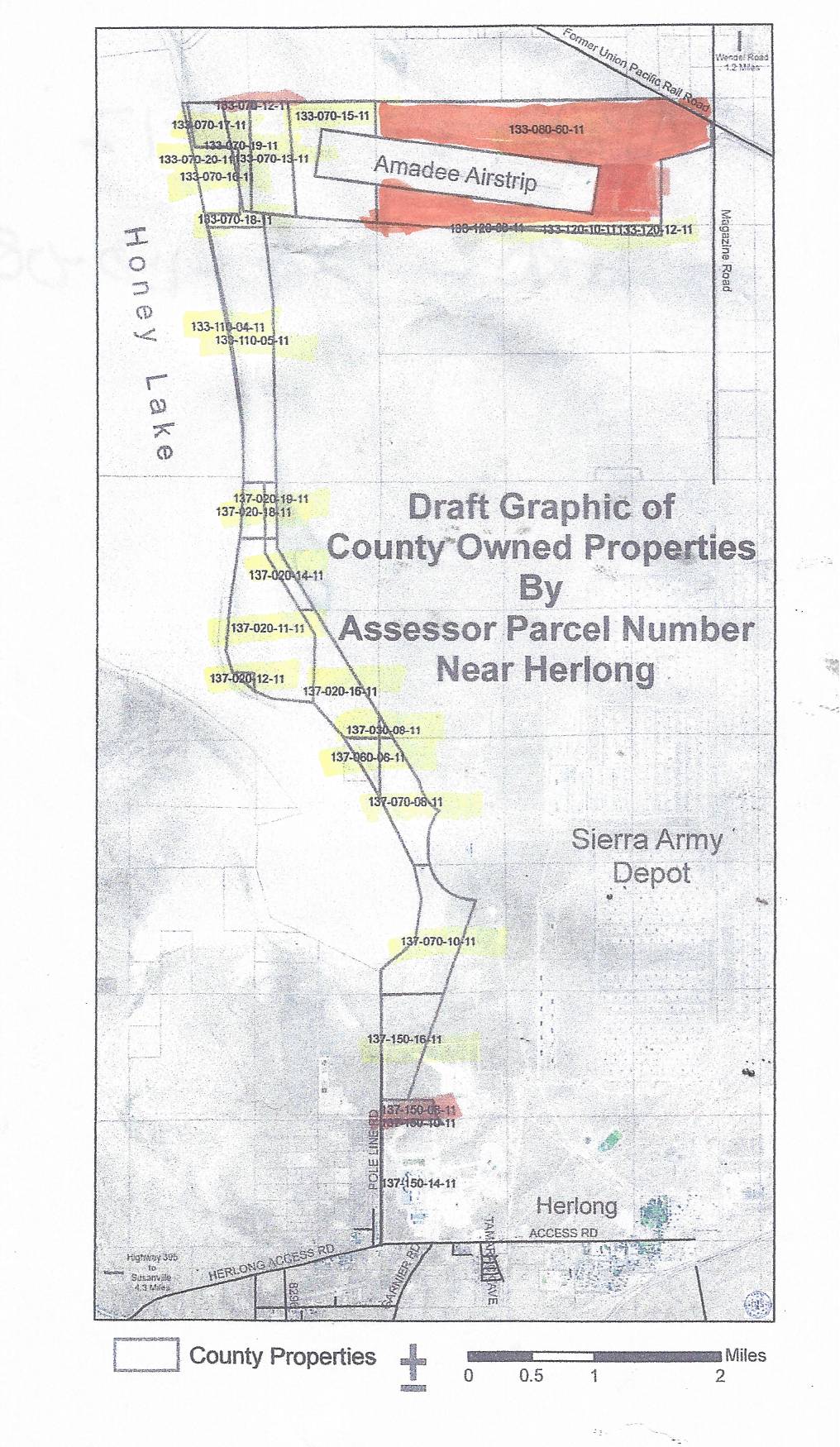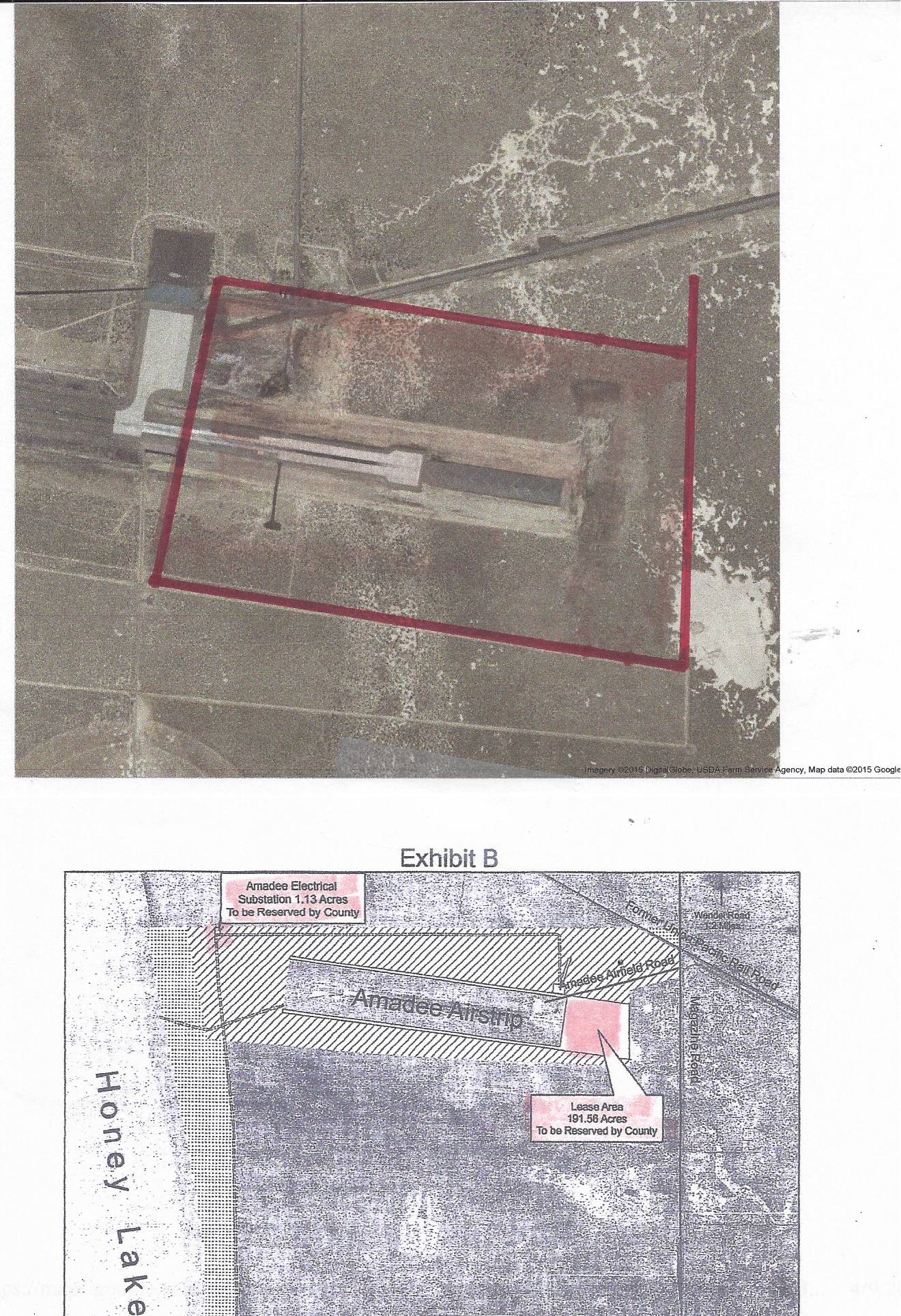 MEMO
TO: Richard Egan, Tony Shaw, Robert Burns, Tom Hammond, Jeff Hemphill, Jim Chapman, Julie Bustamante
FROM: kanwehelp.com
SUBJECT: Honesty
If you would spend more time being honest and not spend all of your time
trying to profit from your public offices,
you could stop calling us names
for exposing your larcenies
Supervisors Intentionally
Sell
the Parcel
they said they were keeping
[the parcel Supervisor Chapman fought to keep]
"HERLONG ONE STOP"......... DEJAVU
After Kan We Help exposed the fact that the eastern end of the Army's airfield runway
had been intentionally included in the Amedee Airfield Parcels Purchase Agreement
to Pezzullo and Friends.............
they sold it anyway
"HERLONG ONE STOP......." DEJAVU
The Lassen County Supervisors voted to retain three parcels. Two were identified with APN numbers (APN 133-070-12 Electrical substation and APN 137-150-08,10- the Pole Line Road entrance) and clearly were excluded from the sale.
The third parcel (east end of the Amedee runway)
intentionally was not given an APN number
so that it could be quietly and deceitfully be included in the sale to Larry Smith.
APN 133-080-60 is one parcel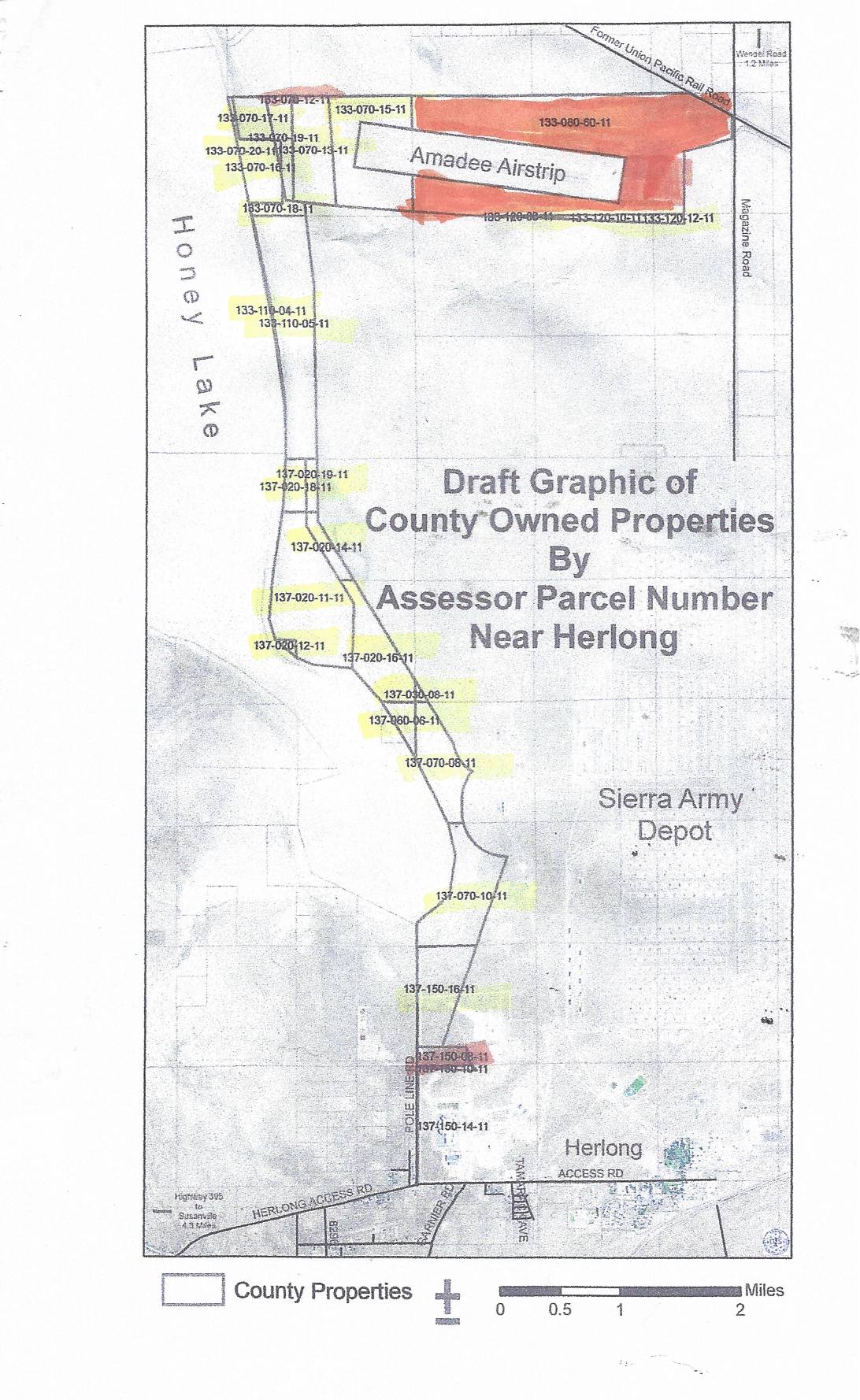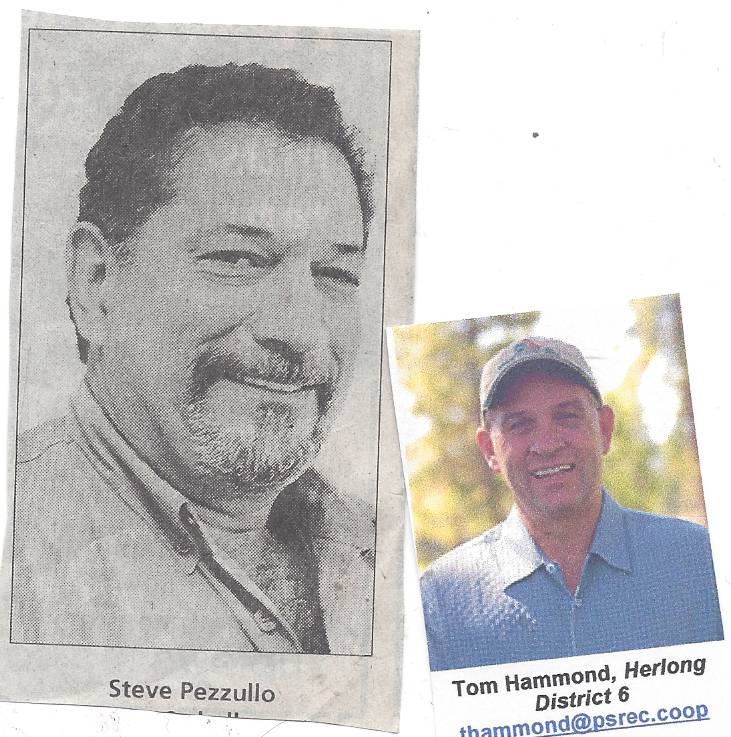 HSP Resources, LLC- Tom Hammond, Hal Hays, Larry Smith, Steve Pezzullo
Supervisors adjourned the meeting for 15 minutes so Larry Smith of HSP Resources could be called to attend today's meeting.
A VOTE WAS TAKEN:
Supervisor Chapman- NO
Supervisor Albaugh- NO
Supervisor Pyle - YES
Supervisor Hemphill- YES
and the one person that owns businesses in Herlong and will profit from this vote
Supervisor Tom Hammond- YES
Kan We Help asked Mr. Hammond to do the right thing and recuse himself. That would be the honorable thing to do.
DIRTY SUPERVISOR
County Counsel Bob Burns can't believe what he is hearing
but did nothing to prevent Hammond from voting to award the Herlong property to Pezzullo
[it doesen't get any dirtier than this]
District 5 Supervisor Tom Hammond
Assisted HSP Resources
in securing a public bid for more Herlong land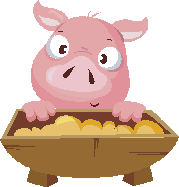 Supervisor Hammond admitted publicly that he met secretly, 3 times, with Hal Hays to secure a contract for a private company during the RFP process.
[new car Tom?]
Supervisor Hammond was the deciding vote to award HSP Resources 3,576.49 acres of public land for $25,000.
HSP Resources was also involved with a questionable bidding process on the township of Herlong.
Former District 3 Supervisor Larry Wosick secretly bid on the township of Herlong but was caught and had to retract his $25,000 bid.
Wosick was a ONE TERM SUPERVISOR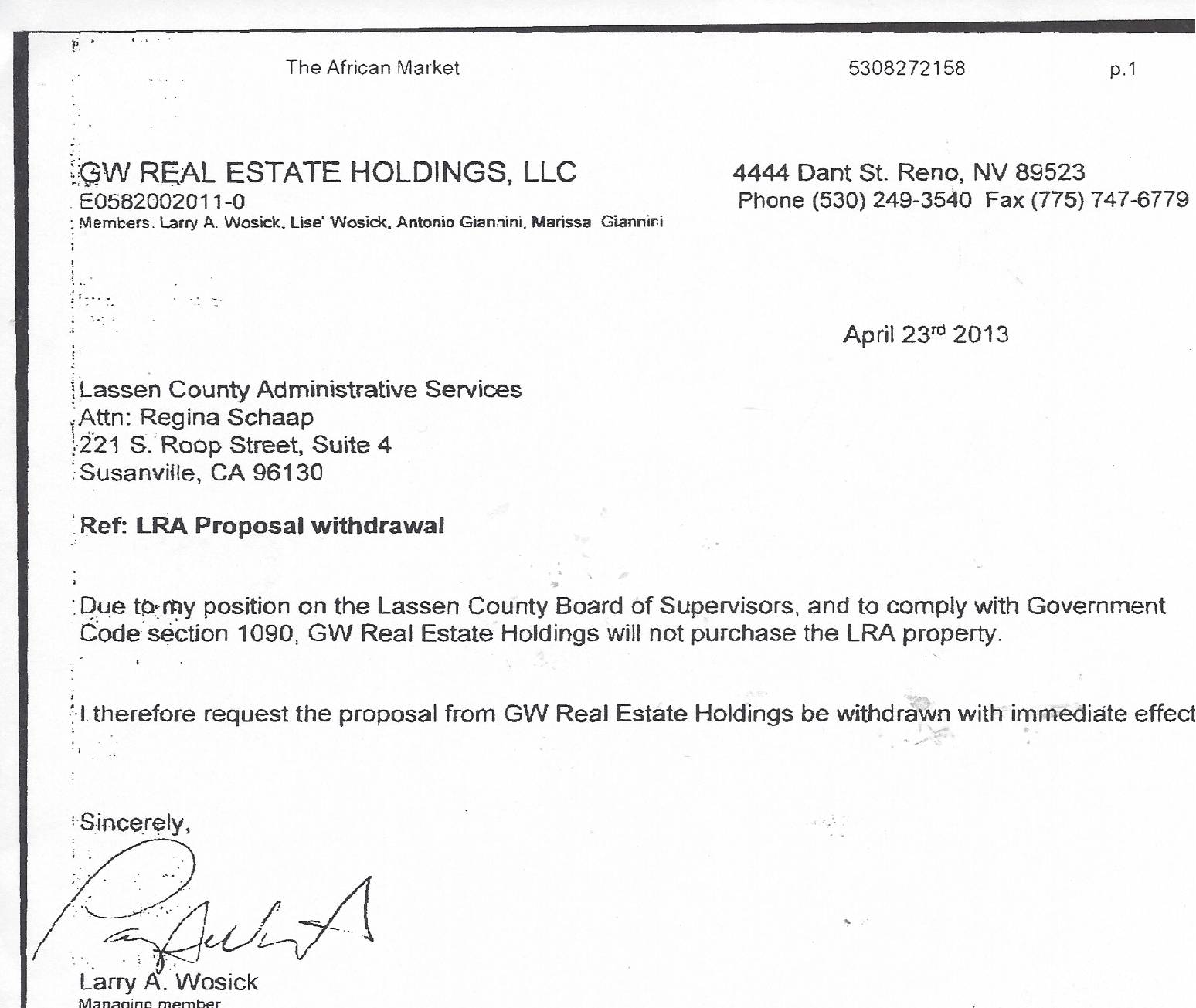 The Bad $350,000 CDBG Loan
Richard Egan and Bob Pyle
do not want to talk about
Lassen County CAo Richard Egan and County Counsel continue to hide the $350,000 loss on a CDBG Loan that should have never been approved.
Burns has advised Supervisors not to agendize this.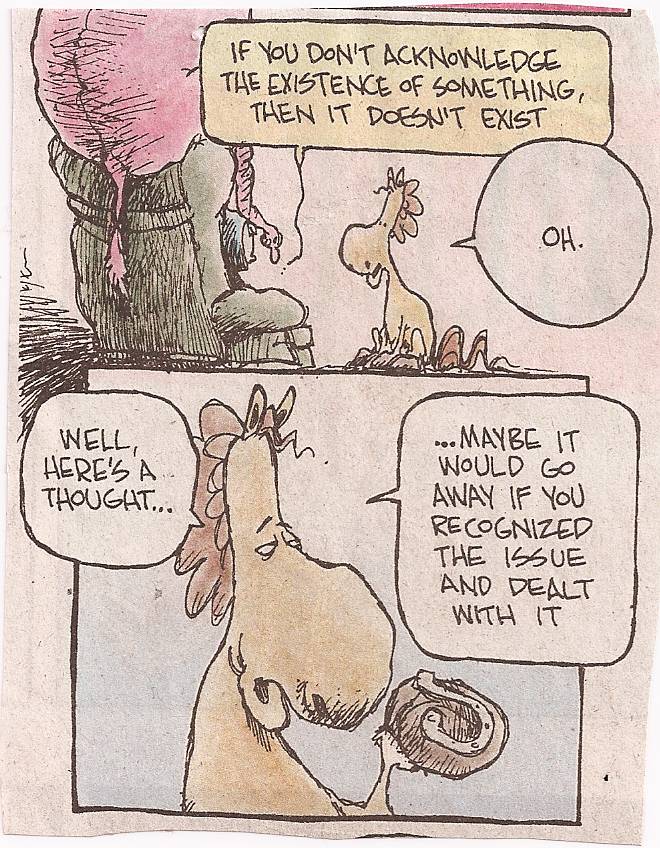 PATTERN
OF
MONEY CHANGERS
Plumas Bank loaned Frank Cady
$1.4 million dollars
and never asked what he did with it
The City of Susanville allowed Frank Cady
to use City property , as collateral,
to take out a Plumas Bank $1.4 million dollar loan for
his company "Sickles Golf Associates".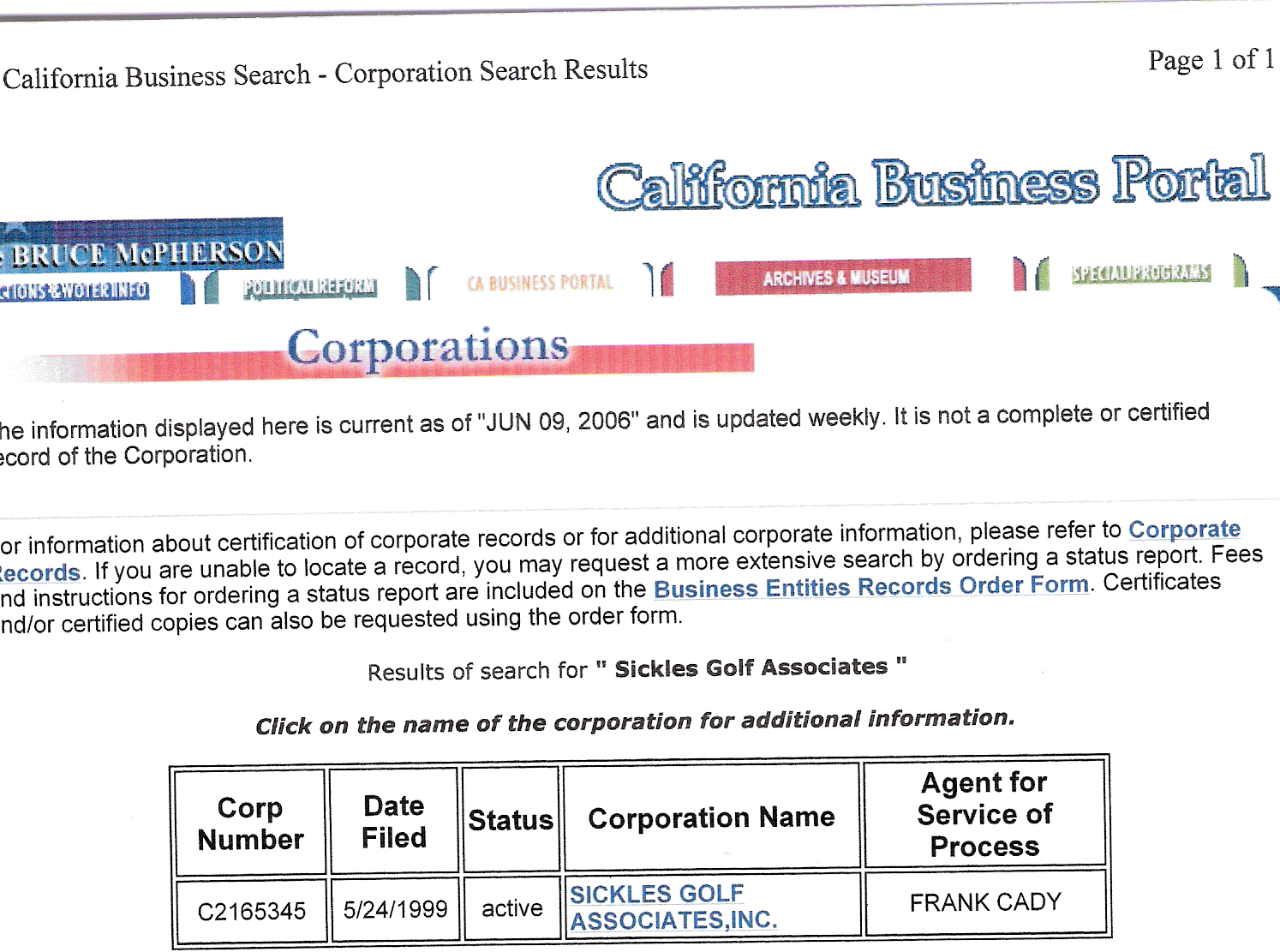 Intelligent life forms would have asked
WHERE THE HELL
IS THE $1.4 MILLION ????
No one did.................?
The consequences:
A mass exodus from the City of Susanville
City Manager- resigned
City Attorney-resigned
Councilman Rocky Joy-resigned
and
Mark Soloman-Plumas Bank......Gone
TAXPAYERS ENDED UP
FOOTING THE BILL
Medici Logging's 2010
$ 1.4 million dollar junk yard ?
Bank of Commerce loses, Lassen County taxpayers lose.
Too many bad decisions by too many politicians we are supposed to trust

Plumas Bank VP JOE EGAN paid for this appraisal.......
for
Medici's Plumas Bank loans
or
to inflate the assets of Medici Logging ?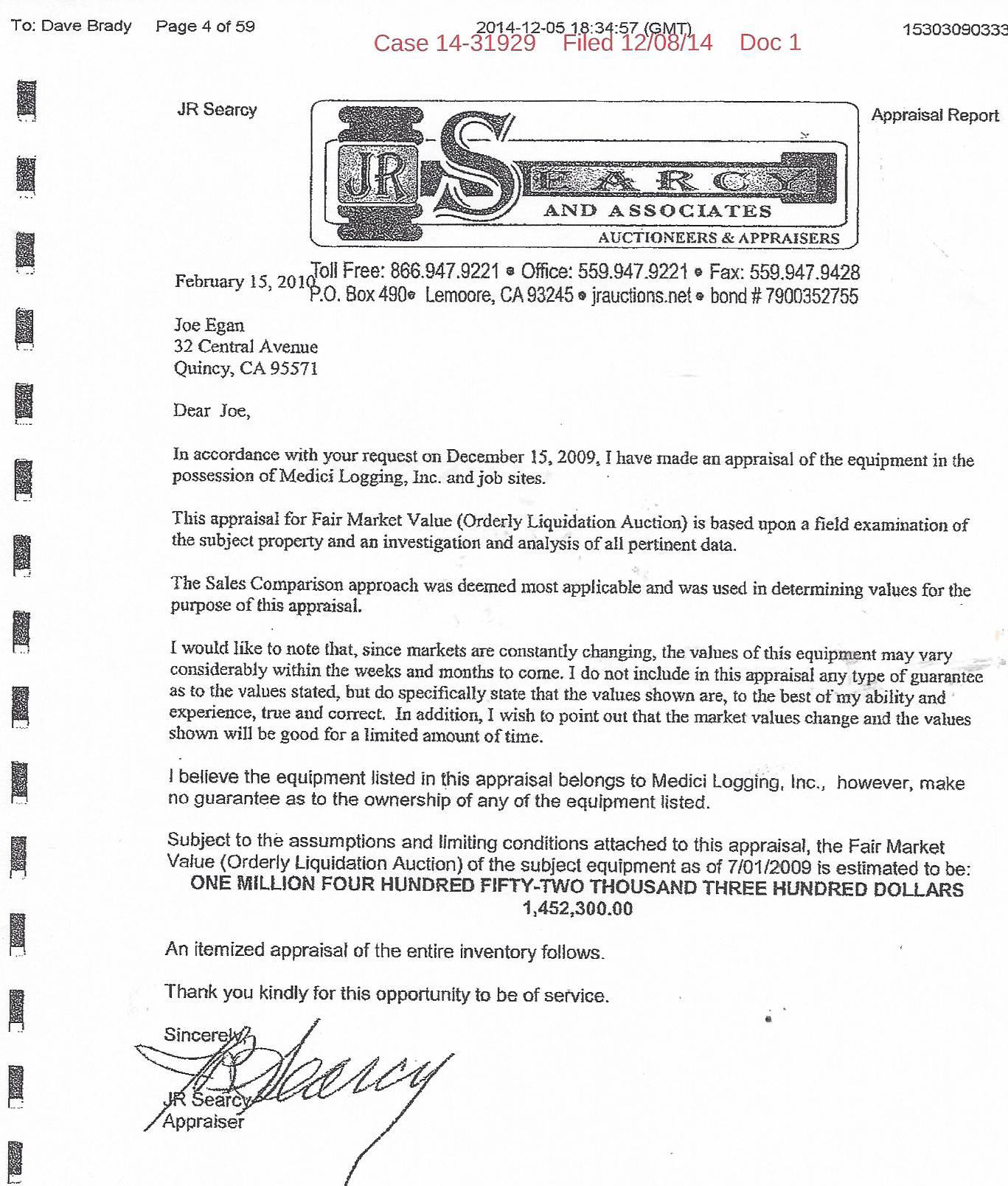 Federal Bankruptcy Court
Orders Auction on March 31, 2015
on Medici Logging Assets
530-661-0490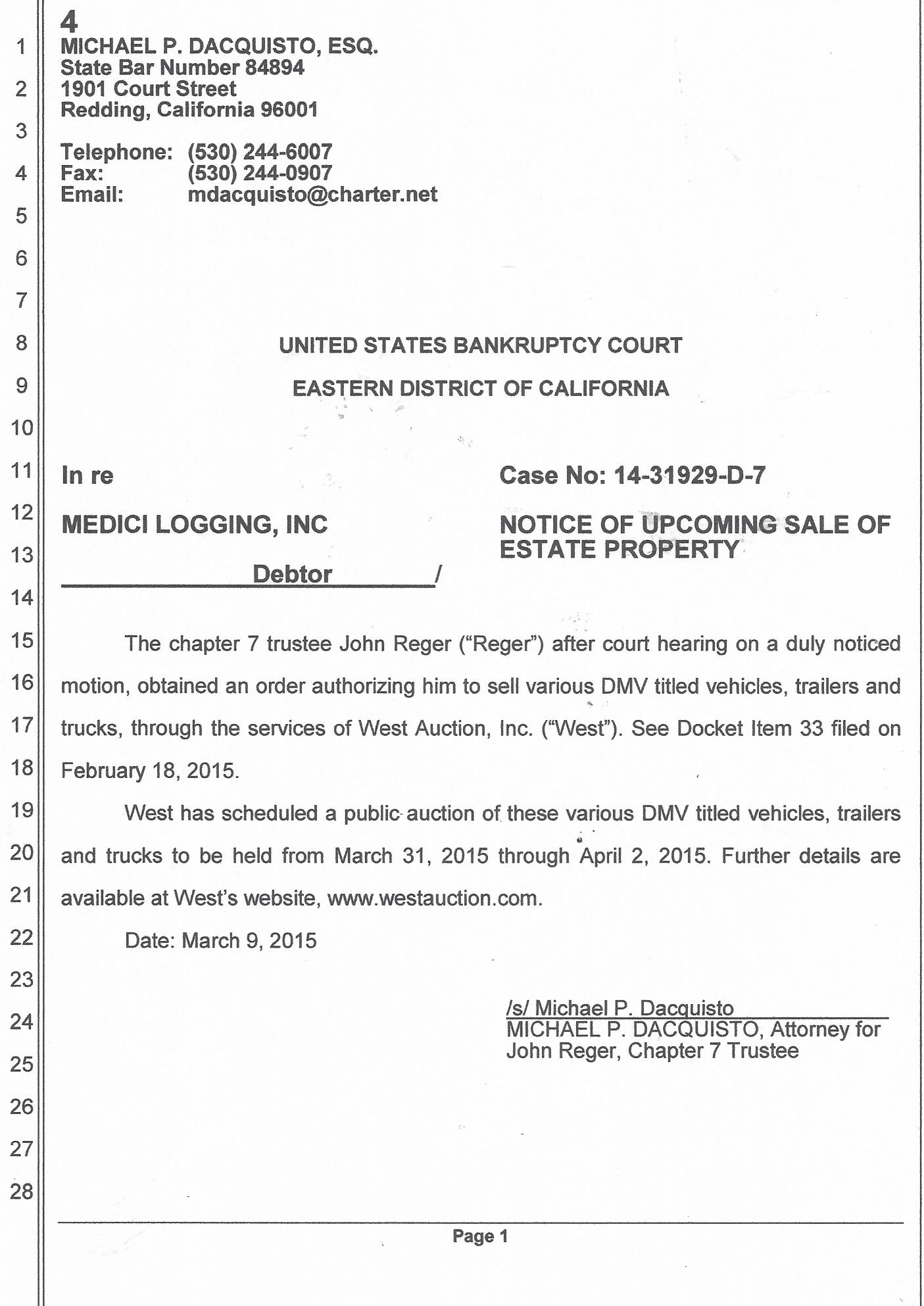 Lassen County CAo Richard Egan and County Counsel continue to hide the $350,000 loss on a CDBG Loan that should have never been approved. Burns has advised Supervisors not to agendize this.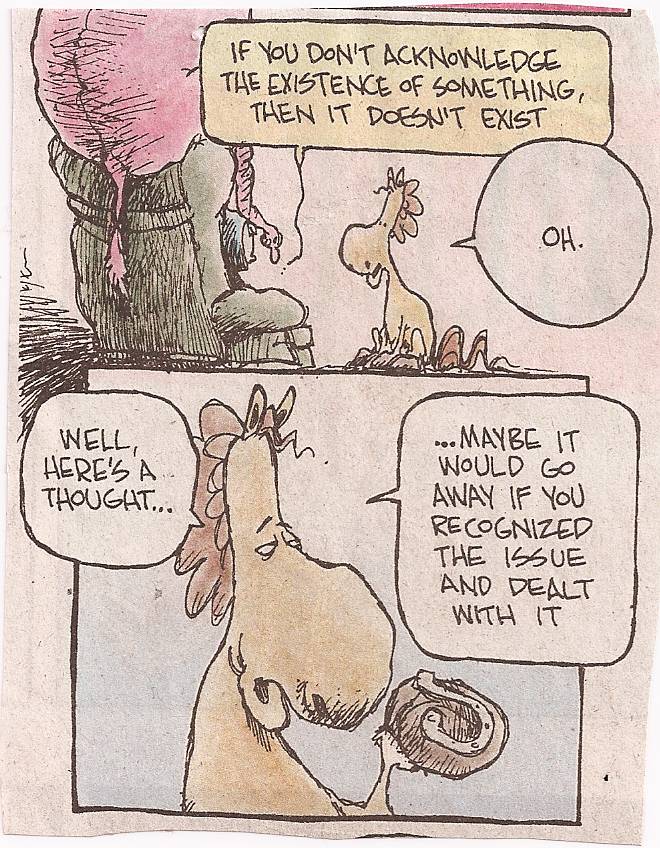 Burns mentality: What the people don't know won't hurt them?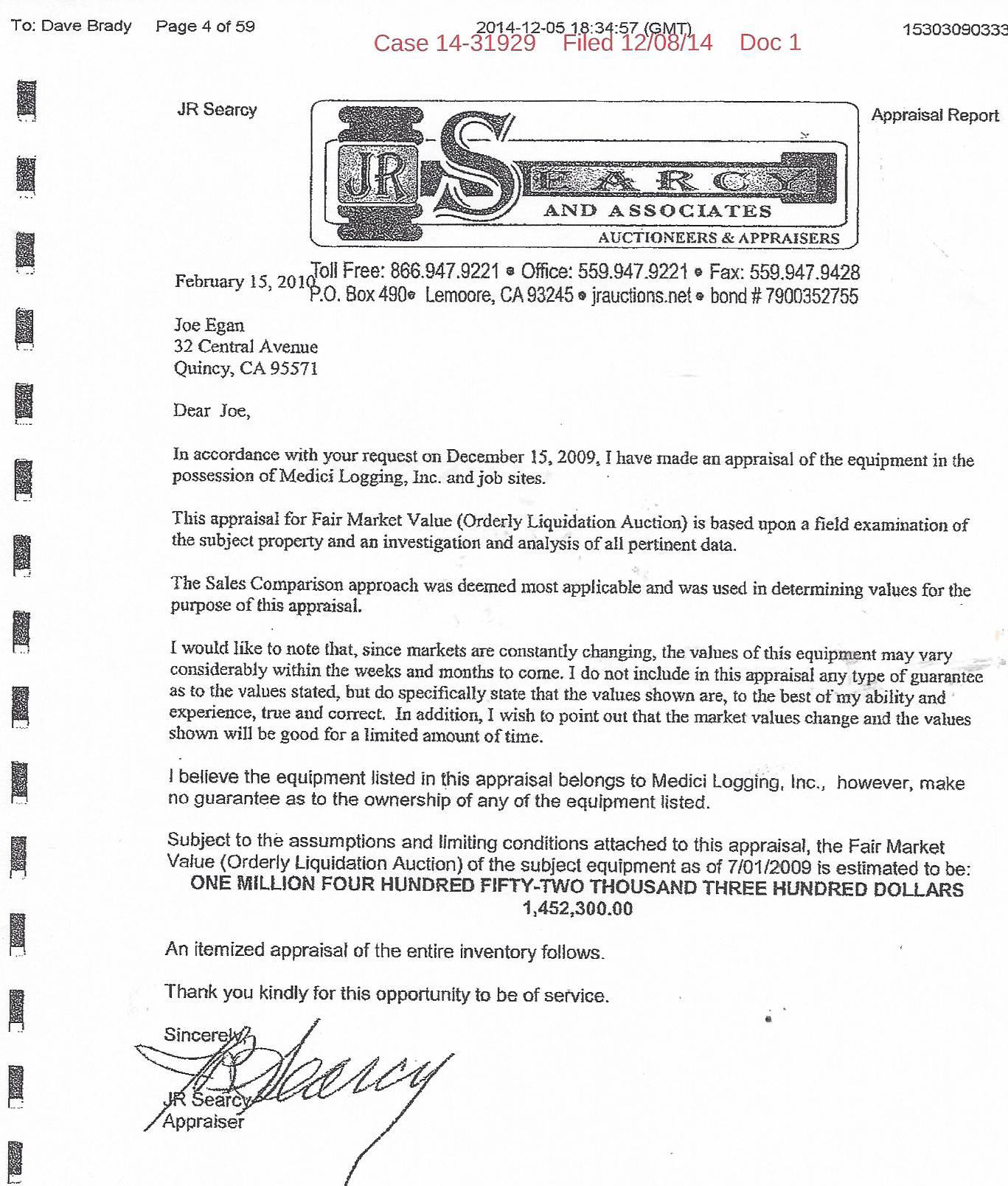 The Court determined that there is no equity in the Medici "real property" which Lassen County took as collateral for the loan.
Just as sad, the Bank of Commerce, loaned Medici Logging $1,000,000 on the inflated appraisal made by Plumas Banks Joe Egan.
tells
Lassen County Supervisors Hammond, Albaugh and Hemphill, on March 24, 2015
they can vote to approve Meeting Minutes
that occurred before they were elected
UNPRECEDENTED
District 4 Supervisor Albaugh bites into the apple and drinks the Kool-Aid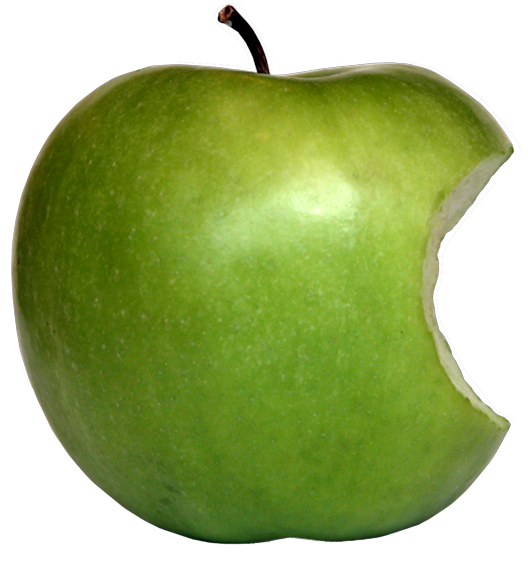 More............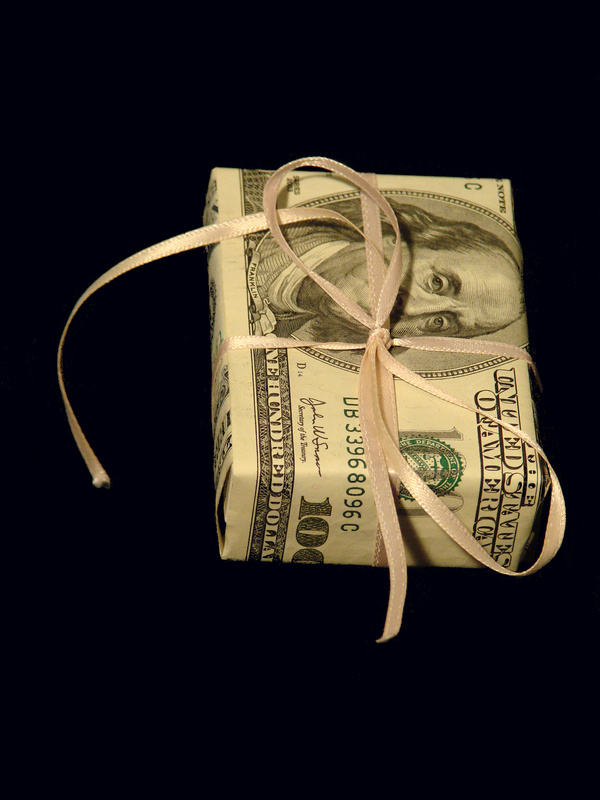 On February 17, 2015, County Counsel Burns allows Supervisor Hammond to vote to approve awarding HSP Resources the Amedee Parcels after Hammond admitted to an obscene Conflict of Interest with HSP Resources.
Hammond's vote was the deciding vote to give HSP Resources the public land.
TOM HAMMOND WILL HAVE A FINANCIAL GAIN.
HE OWNS TWO BUSINESSES
IN DIRECT PROXIMITY OF THIS DEAL
On February 17, 2015, Hammond admitted publicly that he was secretly helping HSP Resources to obtain a contract with Sierra Army Depot during the public bidding of County land (Amedee Airfield Parcels)
CAN ANYONE, ANYWHERE SEE SUPERVISOR DAHLE
ADMITTING OR BEING A PART OF SUCH ACTS?
Lassen County Supervisors
Unethical and now Unprofessional
Supervisor Hammond refused to recuse himself on Vote
to spend
$48,000
for an Airport Use Plan for HSP Resources
[the Supervisors previously voted twice not to spend any money on Airport Use Plan]
Supervisor Hammond not only admitted on February 17, 2015, that he secretly met 3 times with HSP Resources in order
to secure a contract with Sierra Army Depot... so that HSP Resources, (Hal Hayes, Larry
Smith, Steve Pezzullo) would have an unfair advantage during a PUBLIC BID,
but
then voted to award 3,000 acres of public land to HSP for $25,000.
Today, Kan We Help asked Tom Hammond to recuse himself again from the vote to spend $48,000 of County dollars for an Airport Use Plan for the Amedee Parcels around the Amedee Army Airfield. Supervisor Pyle is on the Airport Commission and over years and years never ordered this mandatory plan and the County has owed this property since 2003.
THE URGENCY OF NOW?
Supervisor Hammond owns two businesses in Herlong that are directly effected by the Sierra Army Depot
UNETHICAL, UNPRECEDENTED
Lassen County Counsel Robert Burns told the Supervisors that they did not need to approve Meeting Minutes, and also that if you did not attend a meeting you could still vote to approve the accuracy
Burns: You didn't even have to be an Elected Official ?????
In 2013, Kan We Help gave the Supervisors a long list of unapproved meeting minutes and suggested that they place them on their Agenda before they did not have a quorum to approve them.
The Lassen County Board of Supervisors, March 24, 2015 Agenda had two 2012 Minutes to be approved. Supervisor Hammond and Supervisor did not take Burns advice and abstained from voting on the June 19, 2012 and June 26, 2012 Minutes. They were not elected officials in 2012.
Supervisor Albaugh voted to approve the accuracy of the minutes from meetings he did not attend.
Albaugh, Hammond or Hemphill were not elected officials on
June 19, 2012 or June 26, 2012
Minutes lack a quorum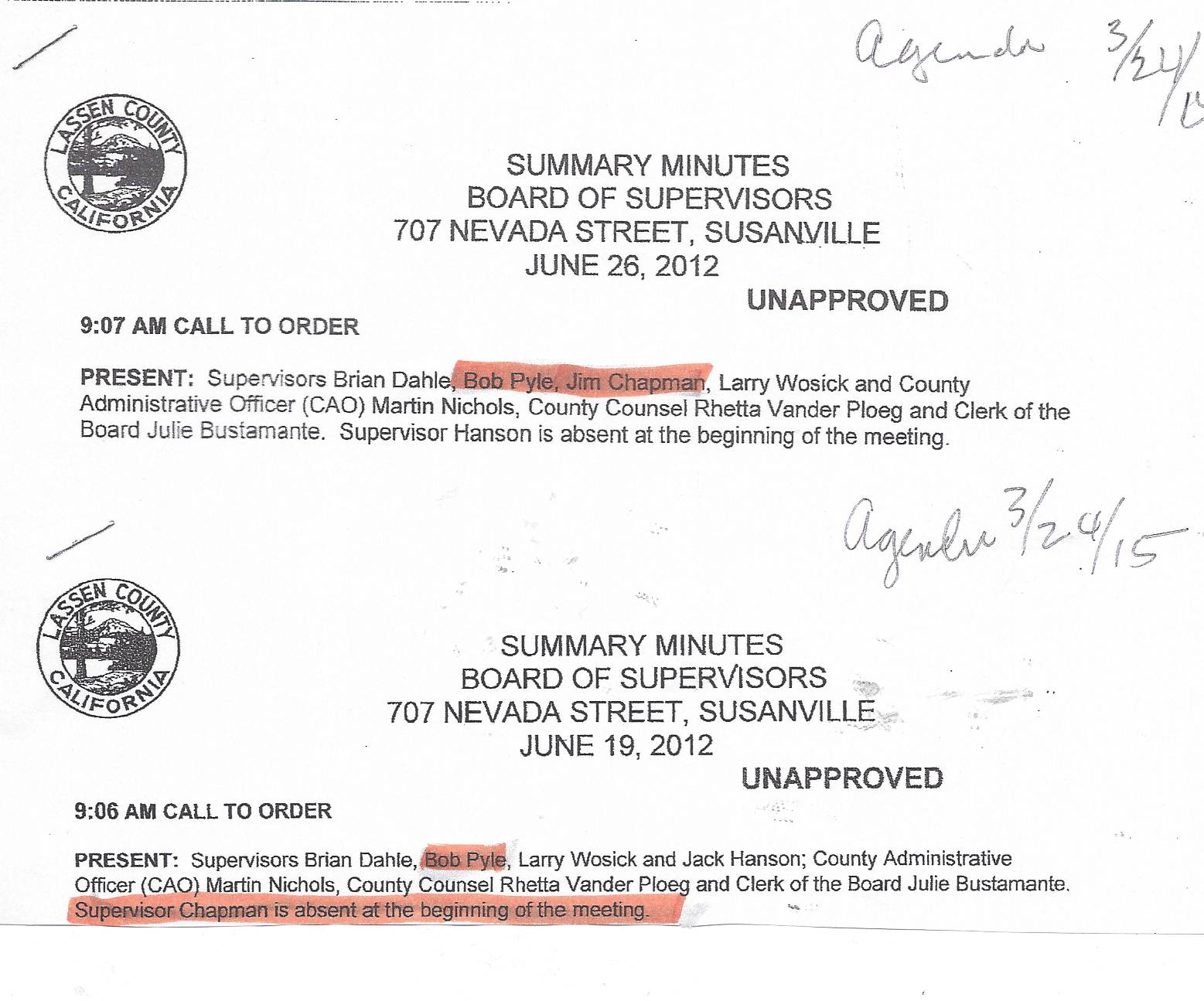 Let's talk about a hypothetical Court action:
Judge: Mr. Albaugh did you approve the 6/19/12 BOS Minutes, for accuracy ?
Albaugh: Yes, your Honor, I did.
Judge: Did you attend this meeting Mr. Albaugh?
Albaugh: No, your Honor
Judge: Mr. Albaugh, why do you think you can vote to approve these minutes?
Albaugh: Your Honor, County Counsel Burns told me I could
PAST PRACTICE: Minutes remain "unapproved" when Board lacks a quorum
LASSEN COUNTY SUPERVISORS
ETHICALLY CHALLENGED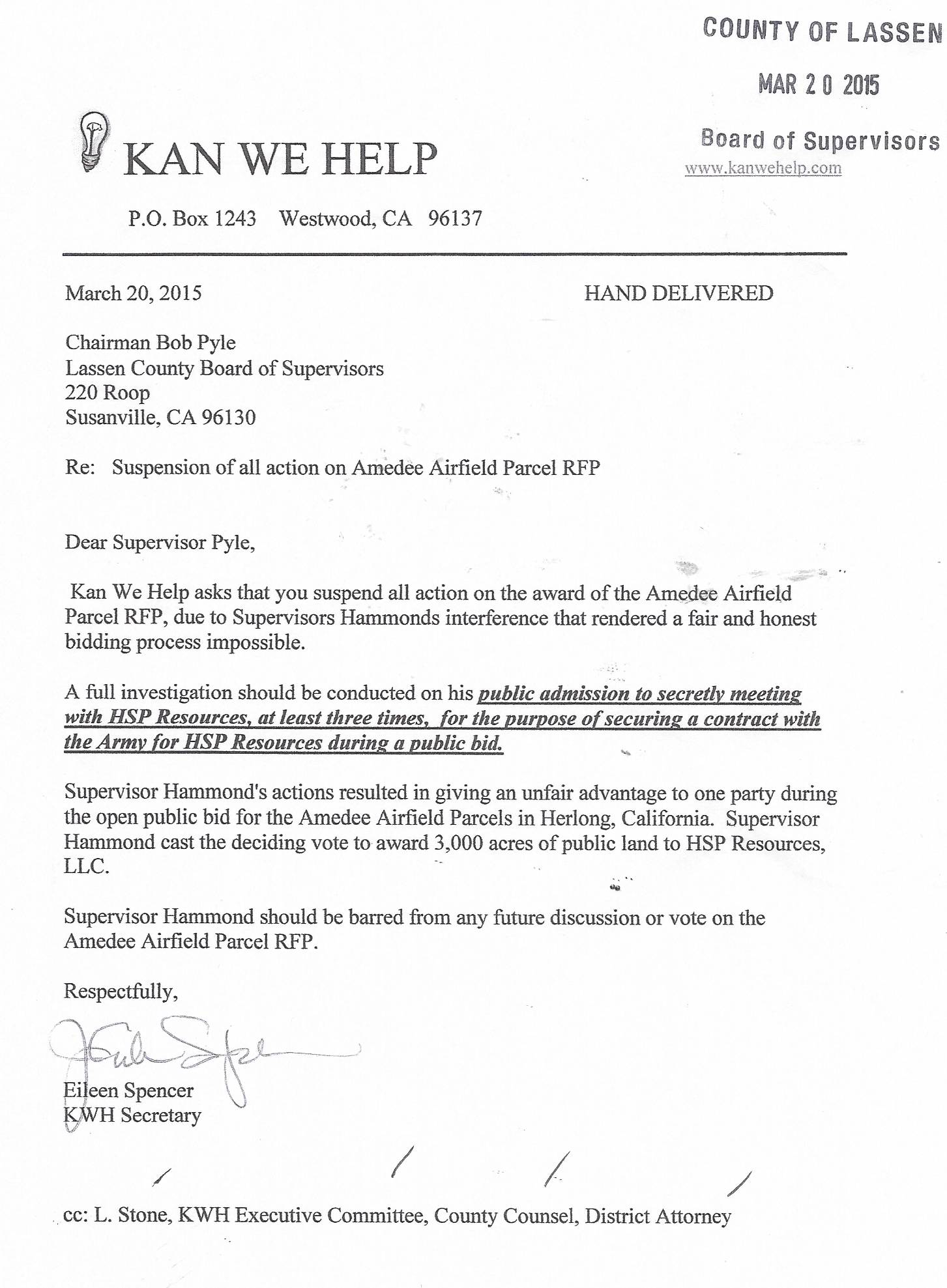 ALSO,
Supervisor Pyle and Supervisor Hemphill are water users within the RCD and should have recused themselves from discussion on March 17, 2015 (Agenda D-2)
Lassen County CAO Richard Egan states
that a $350,000 loss
does not have to be agendized ?
Lassen County CAO Richard Egan told Kan We Help yesterday the County did receive the $350,000 from the State, before the County approved theMedici Logging CDBG loan, but the County will not have to pay the State back for Medici's default unless the County is audited.
March 24, 2014 Video: Lassen County Taxpayers Lose
Bob Nash, of Superior California Economic Development, told Kan We Help Secretary, Eileen Spencer, that the $12,342 credit analysis did include the disclosure of Medici Logging's existing million dollar loan to Bank of Commerce.
[Lassen County has refused to release the $12,342 report]
Lassen County's "GRANTS AND LOAN" Department (Jenna Aguilera) omitted the Medici CDBG default when she submitted her UPDATE at the February 10, 2015 BOS meeting? Richard Egan placed this update in the CONSENT CALENDAR.....(Agenda G-6)
Nash also stated that he found Medici Bankruptcy odd. Superior California Economic Development does not serve Lassen County, according to their website. However, Mr. Nash stated that he took this job as a "courtesy". A $12,342 COURTESY ..............
CAO Richard Egan stated that "I believe Medici will come out of this bankrupcy"
.......come out of it how Mr. Egan?
Lassen County Board Chairman Bob Pyle
Refuses to Release
the
$12,657.72 Medici Logging Credit Analysis
and
refused to place this issue on the Agenda
for public disclosure
NOTE: If you applied for a $350,000 loan to buy a house, would you agree to pay $12,000 for a credit report ???????
What was this money really for?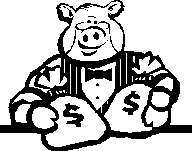 Supervisor Pyle voted to approve this $350,000 loan even though Medici Logging was indebted to Bank of Commerce for ONE MILLION DOLLARS.
Click on photo below to see the vote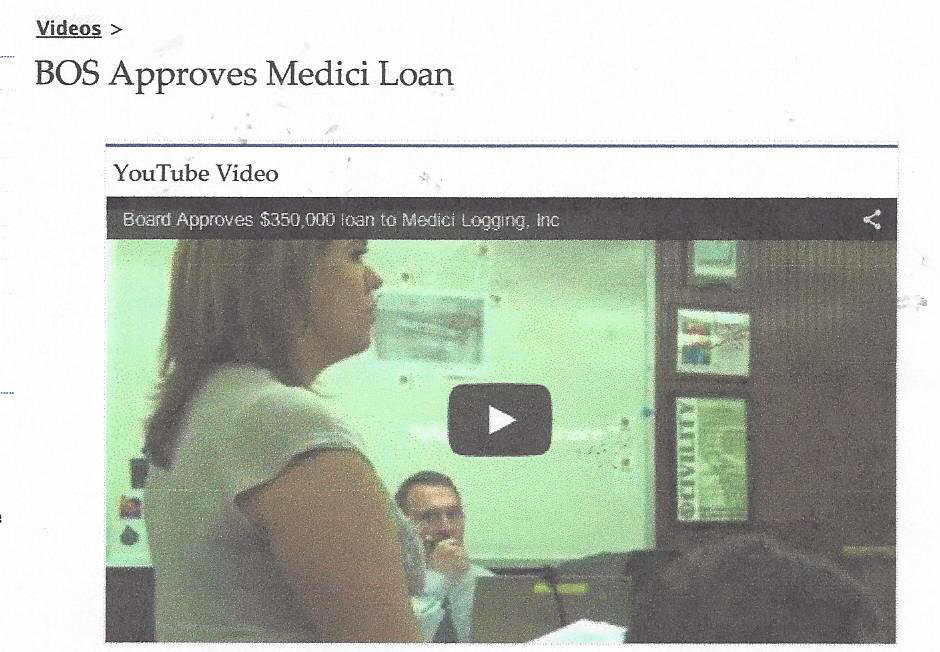 Supervisor Pyle claims the document is exempt due to the privacy of Medici Logging outweighs the publics right to know.
The Federal Bankruptcy Court has fully disclosed all of Medici Loggings debt and assets and this information is already available to the public. There is no "privacy" issue.
The Board of Supervisors gave away,
with no ability to recover,
$350,000.
Lassen County did receive funds from the State of California.
LASSEN COUNTY OFFICIALS HAVE LACKED ACCOUNTABILITY
FOR DECADES, and the people are unhappy
The Board of Supervisors are the Legislative Branch of County government, the District Attorney enforces the laws and the California Superior Court is the Judicial
Branch of Lassen County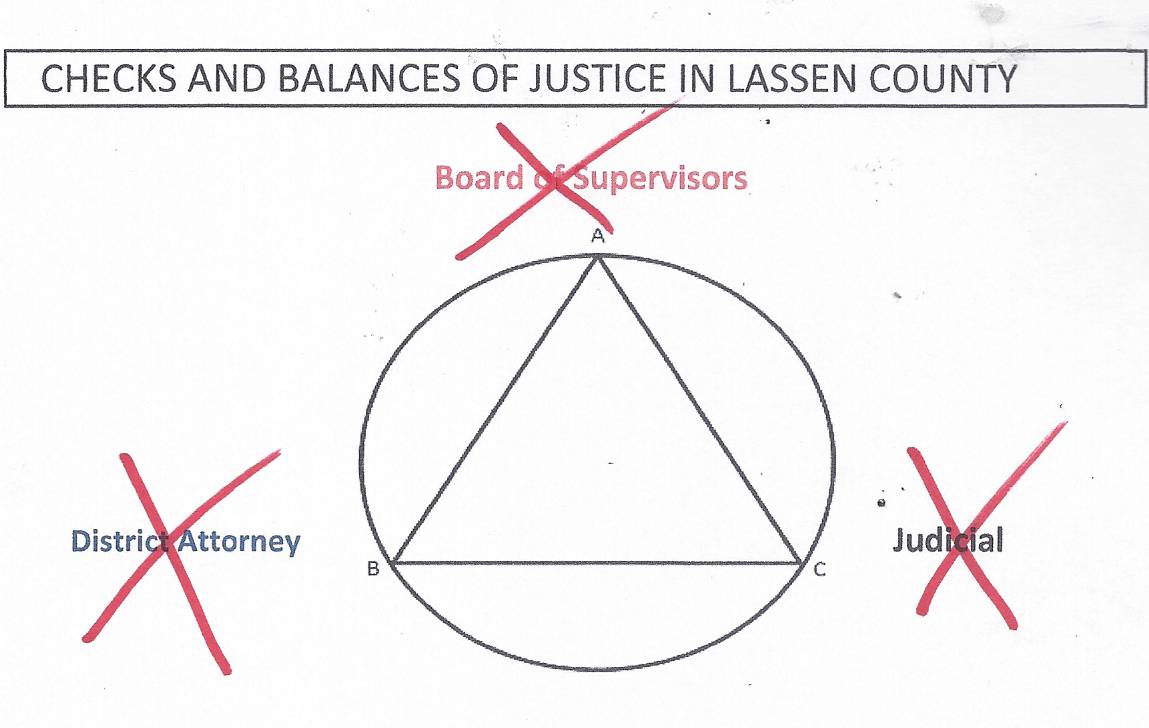 NORMAL:
If the Board of Supervisors break the law, the District Attorney files charges
The District Attorney presents the case to the Court
The Court hears the case
ABNORMAL:
Justice broke down decades ago, in Lassen County, when the District Attorney simply looked the other way when laws were broken by public officials
DA's Remedy: Recall the elected officials or vote them out.
That should never be a remedy for elected officials that break "any" law.
.....IN LASSEN COUNTY, ELECTED OFFICIALS HAVE FULL PROTECTION FROM PROSECUTION WHEN THEY BREAK THE LAW
Lassen County, California
150 years of history will continue
Lassen County Supervisors voted to put the
GHOST
"State of Jefferson"
issue on the June 2016 ballot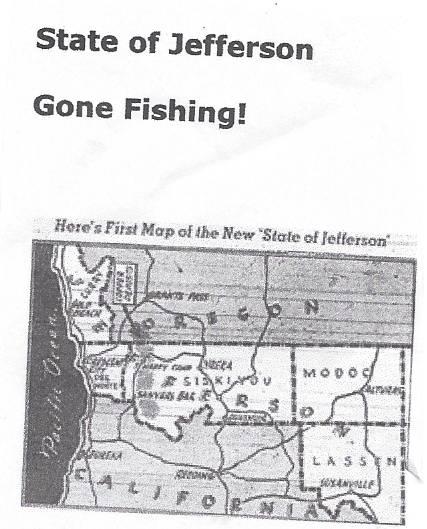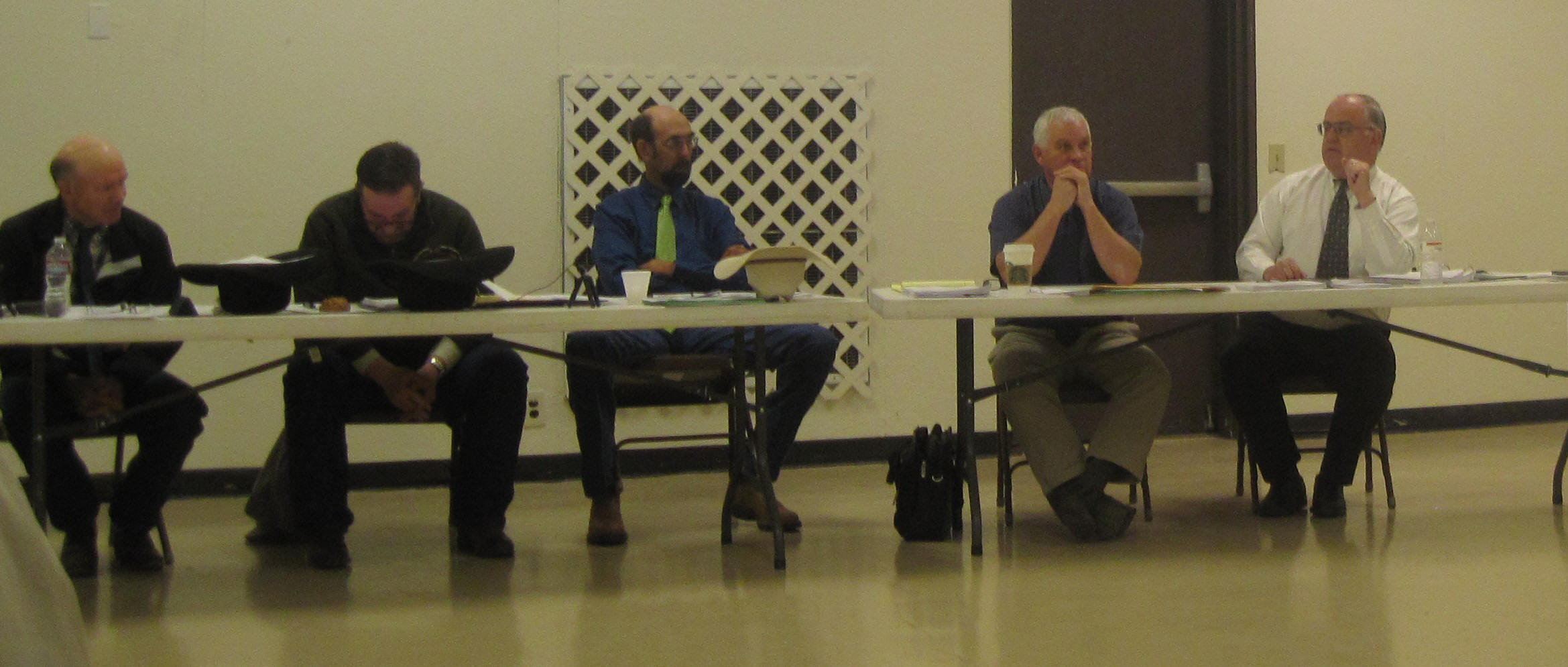 Supervisor Chapman warned the 75 Jefferson members that attended today's Board of Supervisor's meeting at Jenson Hall,
not to mis-represent this decision.
Chapman called their leader Baird's financial report "Jacked up"
After the February 24, 2015 Board meeting, the Jefferson group posted that Lassen County was on-board
PARDON OUR CORRUPTION
Tom Hammond violated the public trust
District 5 Supervisor Hammond secretly worked with
HSP Resources (Pezzullo) to obtain the Amedee Airfield Parcels bid
In September 2013, Hammond won a recall election to remove Supervisor Jack Hanson. In Lassen County the apple doesn't fall far from the tree
County Counsel Ignores Brown Act, again and again
Lassen County Counsel Bob Burns ignored Supervisor Hammond's confession which disqualified him from voting
on the Amedee Airfield Parcels award, on February 17, 2015,
to give HSP Resources another 3,000 acres of public land in Herlong
Section 54960.1 (c) 2 of the Brown Act now requires a public entity to respond to a complaint
Burns never responded..........
THE STATE OF DYSTOPIA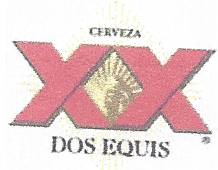 drink two beers and go home, please......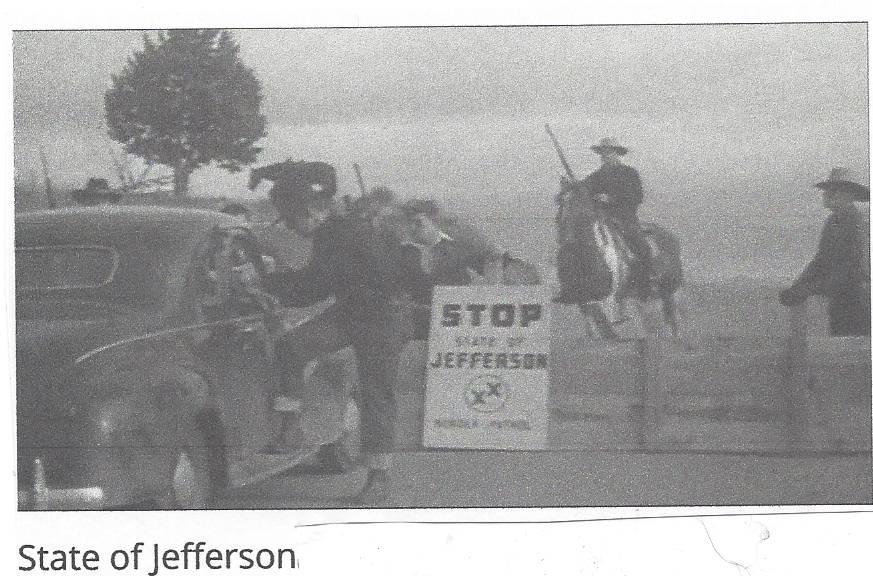 First, let's peel away a the veneer and expose the hidden agenda of the Jeffersonians
There is a cornerstone to these folks who are promoting the creation of the State of Jefferson. They talk about "FAIR REPRESENTATION". They complain that the representation they are receiving is NOT REPRESENTATIVE of their needs or beliefs
WHAT DOES THAT MEAN?
ANSWER: Their usage of wanting "FAIR REPRESENTATION" is code for only wanting their type of thinking and their type of government. Let there be no mistake or misunderstanding of their goals on this subject.
These Jeffersonians love government. They have no problem with government. The issue is that they hate DEMOCRACY. These Jeffersonians only want their conservative expression and point of view to be the cornerstone of their government.
Why else would they want to repeal REYNOLDS VS SIMS. This ruling by the US Supreme Court established EQUAL PARTITIONS OF LEGISLATIVE DISTRICTS.
LET'S TALK ABOUT DEMOCRACY
Democracy is a very messy process. It requires that the REPULSIVE and DISGUSTING right of freedom of speech, expression and thought be instituted into your government.
Democracy is a merging of many peoples thoughts, ideas, goals and agendas being inserted into the intercourse of discussion.
The end result should not SERVE ONE PERSON OR ONE GROUPS ideology.
Democracy is exactly what the Jefferson proponents do not want. Plainly put, they just want another RED STATE. They want the State of Jefferson to be another TEA-PUBLICAN state added to our country,
The real reason is they would like to add two more Republican/Tea Party representatives to the Senate. Let's put the truth out there for all to see.
The following is a reality that must be taken into account concerning their DECLARATION
This group of Jeffersonians are telling the public that any land, buildings, facilities, infrastructures owned and paid for by 38 million Californians, WILL BE HANDED OVER TO THE STATE OF JEFFERSON, FREE AND CLEAR WITHOUT COMPENSATION.
38 MILLION CALIFORNIANS INVESTED IN LASSEN COUNTY'S RANCHES, AGRICULTURE, STATE ROADS 36, 44, 89, 139, SOCIAL WELFARE, COURTS, SCHOOLS, HIGHWAY PATROL FACILITIES, PRISONS, CALFIRE,
Remember, 38 million people from the State of California built and maintain these facilities for the betterment of Lassen County.
The entire State of California provides these Lassen County services, not the 24,000 folks that live in Lassen County. The Jeffersonians continue to claim that California will just roll over and hand (free and clear) the assets owned by the people of California.
WE THINK NOT
The motivation and undercurrent of the Jefferson proponents is the fact that Lassen County, rural and sparsely populated, is an island of conservative Tea-Publicans. The Tea-Publicans have shown only the ability to disrupt and distroy. They have never shown an ability to govern.
Let's bring this same Jeffersonian ideology
closer to home
THE PROPOSAL:
The proposal would be to the three ranchers on the Board; Hemphill, Pyle and Albaugh
GENTLEMEN: "We" have been observing your ranching and farming operation for 73 years and we have assessed that we can better represent the operation f your lands than you have individually and collectively demonstrated.
Therefore, we intend to assume complete possession of your lands to better represent what "WE" believe your lands should be.
"WE" now demand that you relinquish ownership of your real estate, including all buildings/facilities that are located within Lassen County. No compensation will be given to the property owners for the land or improvements.
GENTLEMEN: It is obvious that it would be a cold day in hell before you would consent to such an agreement, yet Jeffersonians think the STATE OF CALIFORNIA, the most powerful state in the USA would.
Is it your intent, now, to devalue not only your land but all property owners and businesses in Lassen County?
THE STATE OF JEFFERSON WOULD HAVE
NO CREDIT HISTORY TO BORROW
State taxes would be high. As much as 38%, would be needed to support basic services for the counties that sign on to this folly.
ARE LASSEN COUNTY RESIDENTS READY TO PAY
HUGE ASSESSMENTS ON THEIR PROPERTY TO PAY FOR SOMETHING THEY HAVE ALREADY PAID FOR?
District 5SUPERVISOR TOM HAMMOND
MUST STEP DOWN
Using your elected position to influence the outcome of a public bid in favor of one bidder, HSP Resources, LLC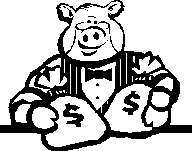 District 3 SUPERVISOR LARRY WOSICK
CANNOT RUN FOR RE-ELECTION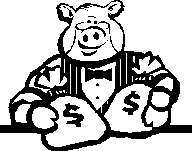 He attempted to secretly bid $25,000,on public land,
(the township of Herlong)
and got caught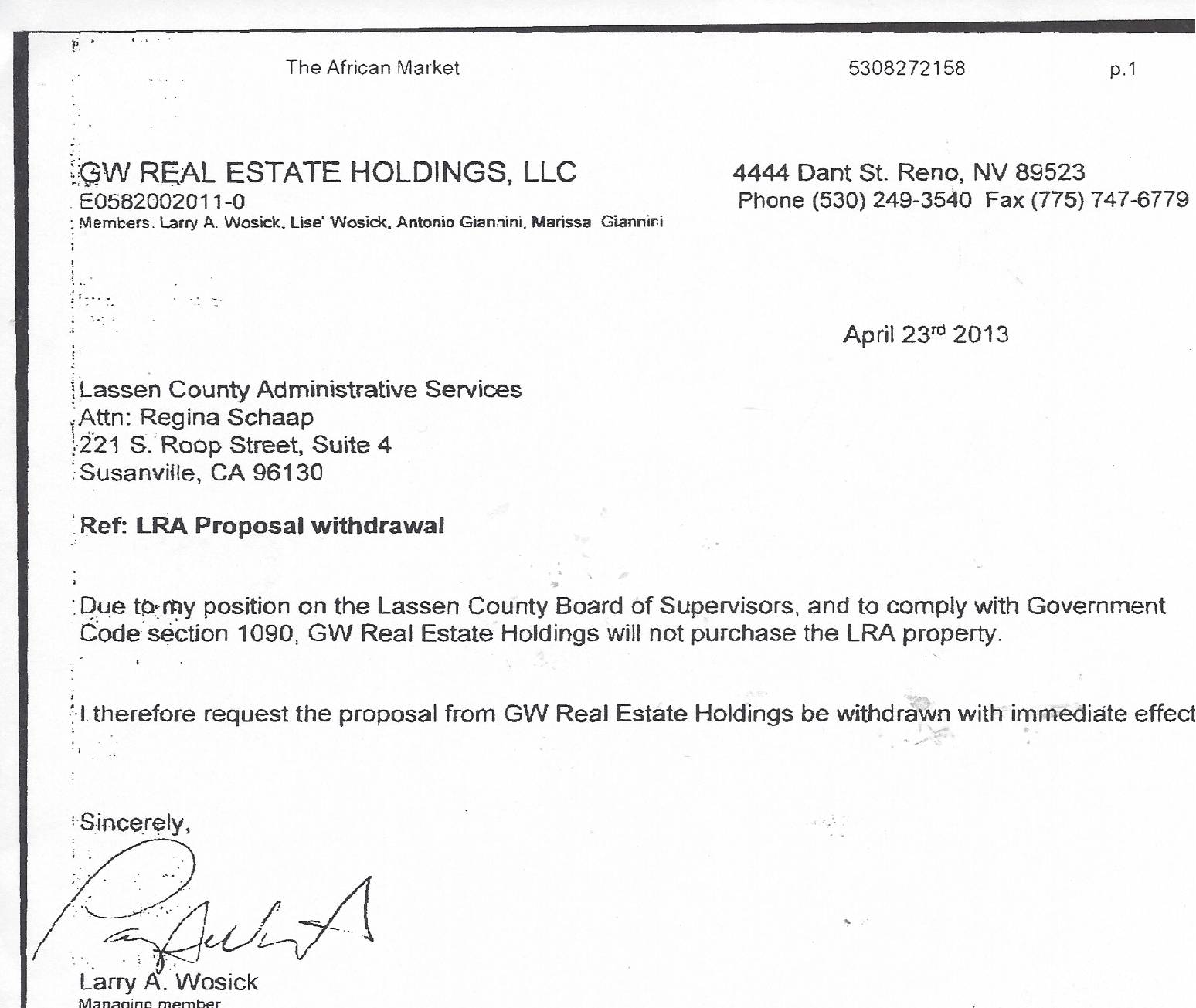 LASSEN COUNTY CLERK, JULIE BUSTAMANTE
Kan We Help Asks
Lassen County Board of Supervisors Again
to
come clean over $350,000 of taxpayers $$ lost in bad loan
The Medici Logging CDBG loan went south in October of 2014 when Medici Logging stopped making payments on their County Funded Loan. In November they closed their doors and defaulted on the $350,000.
The Supervisors spent over $12,000 on a Credit Report. On March 24, 2014 (when the loan was approved) Medici Logging had a $1,000,000 loan outstanding with the Bank of Commerce in Redding. Public Records show that Plumas Bank Executive Joe Egan had the Medici equipment appraised for liquidation in 2010.
Kan We Help was given the Distribution List of the $350,000 by Jenna Aguilera

TRUST BUT VERIFY
Kan We Help could not verify Ms. Aguilera's disclosure with the Auditor and got a little different story on the distribution.
The County taxpayers did not lose $350,000
but lost
$356,214.61.....and counting........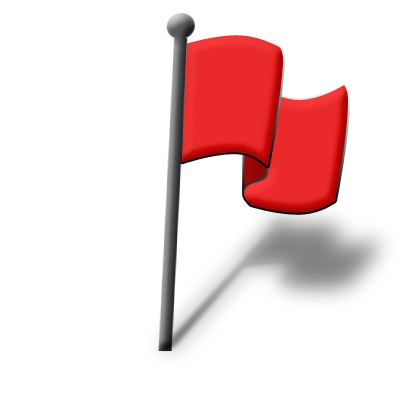 The Lassen County Auditor reported that Medici Logging made only three $6,519.62 payments from July-2014 to September-2014
Bob Burns claims that the Board is bothered by one pesky conspiracy after another.
What happens when you get slapped in the face with those pesky little FACTS, Mr. Burns?
The audio and video of the February 10, 2015 meeting shows Supervisor Pyle taking an action in "Public Comment", which is prohibited by the Brown Act.
The Minutes for 2/10/15 stated, in fact, that an action was taken in "Public Comment"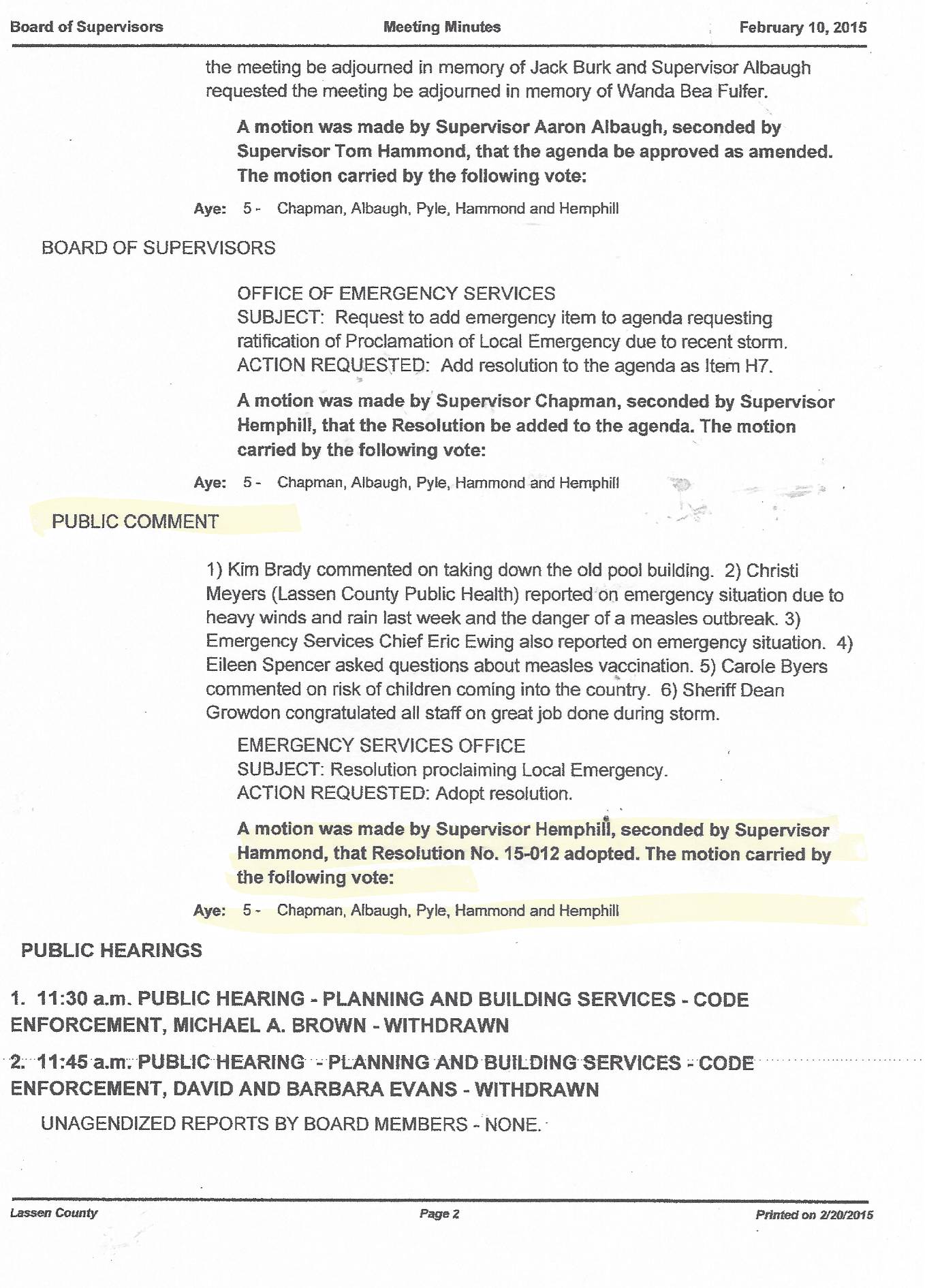 Only the February 10, 2015 Meeting Minutes were placed in the "Consent Calendar" (G-6). These items are passed by a single vote unless pulled for discussion. The other three minutes were placed as an individual agenda item H-1.
County Counsel told the Supervisors that they didn't have to attend the meetings to vote on approving the Minutes for their accuracy. The Supervisors knew better and ignored Burns advice.
NOTE: Susan Osgood, Deputy Clerk of the Board, also omitted all of the actual
public comments that were heard that day. KWH has stopped counting the volume of mistakes made by Ms. Osgood.
The "Clerk of the Board" and the "Recorder" are stand alone positions
Today, Kan We Help asked the Supervisors to correct the Minutes or face one of those pesky Brown Act violations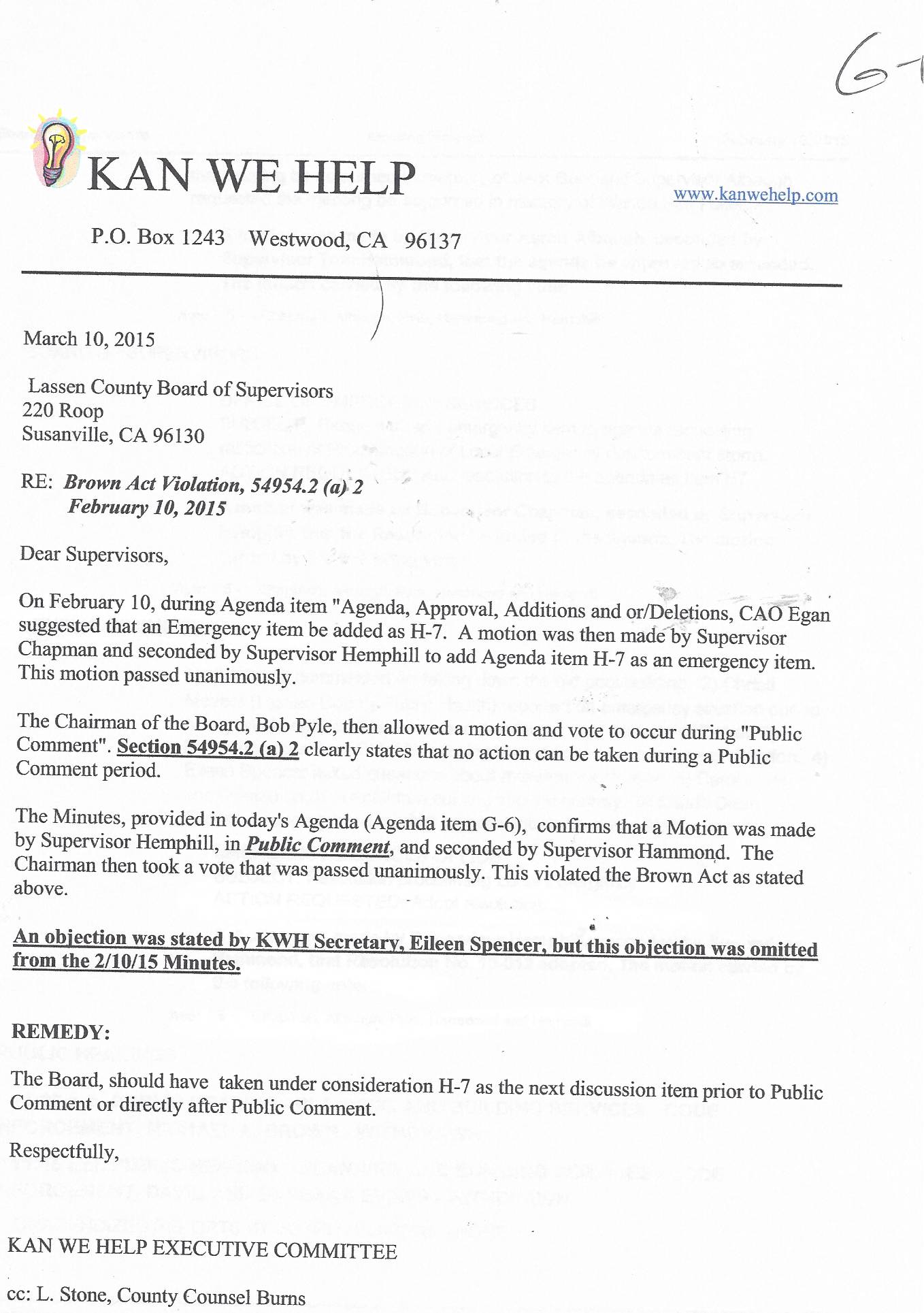 STUNNING DECEPTIONS
Supervisor Hammond gets in bed with HSP Resources to help win a public bid
Hammond and Pyle celebrate their vote on issuing a bad $350,000 public loan
Lassen County Supervisors entertain support
for the "State of Confusion"
Honey Lake Valley Resource Conservation District
at their March 2 meeting
givesJeff White a
Watermaster contract for 1 month
Jeff White is an independent contractor with an "at will" contract.
HLVRCD Chairman Jesse Claypool and Vice-Chairman Shaun Geise
The HLVRCD voted to write a contract for Jeff White, as the Watermaster, for 30 days starting March 2, 2015. Mr. White was never an employee but an independent contractor.
White's contract can be terminated at any time by the HLVRCD Board.
The District also voted to write a contract to Dyer Engineering to assist White. The District will provide a scope of work for Dyer Engineering.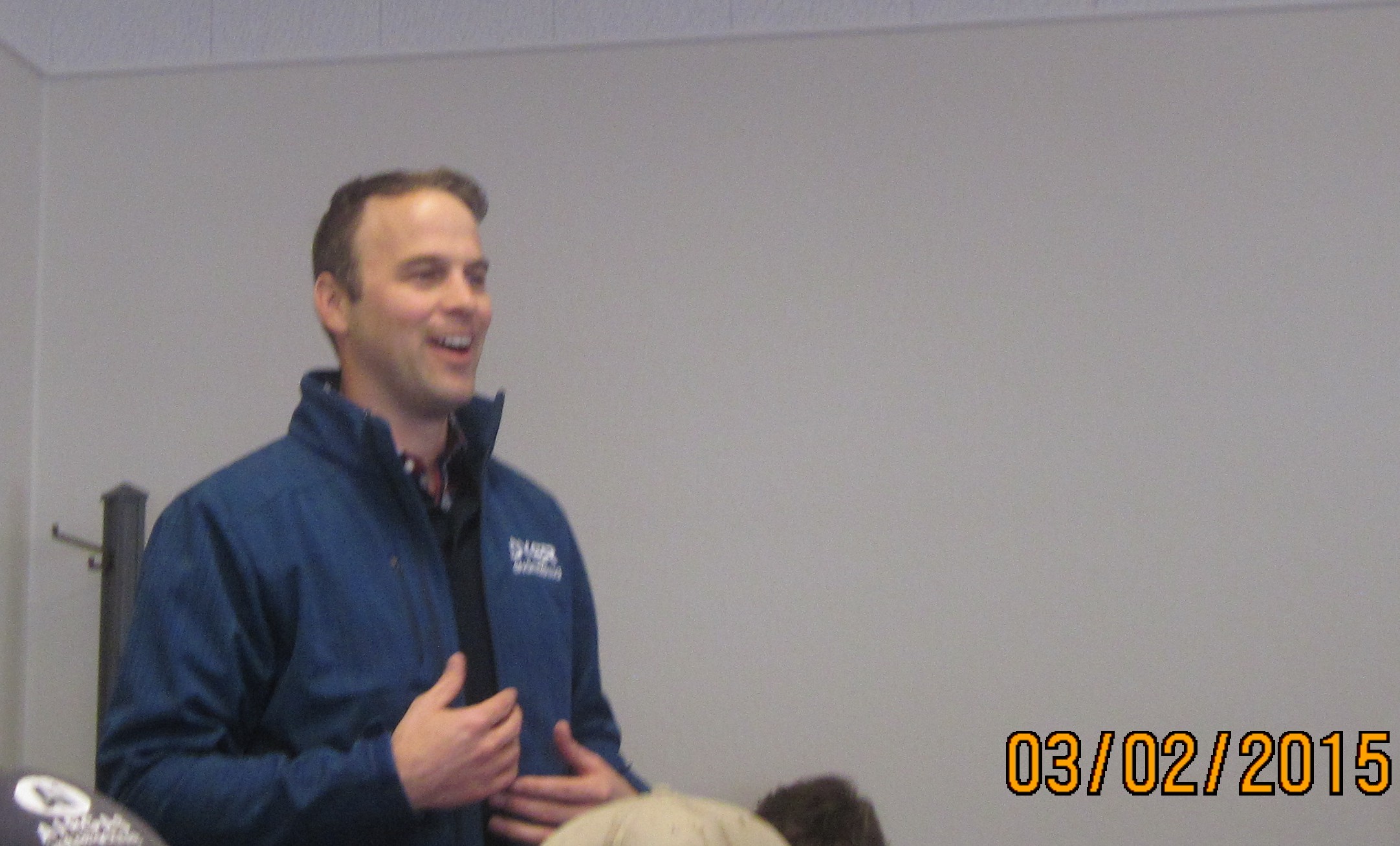 Next RCD meeting: March 25, 2015 at 5:30
170-C Russell Avenue, Susanville, CA
Chapman spars with Burns
over the Brown Act ?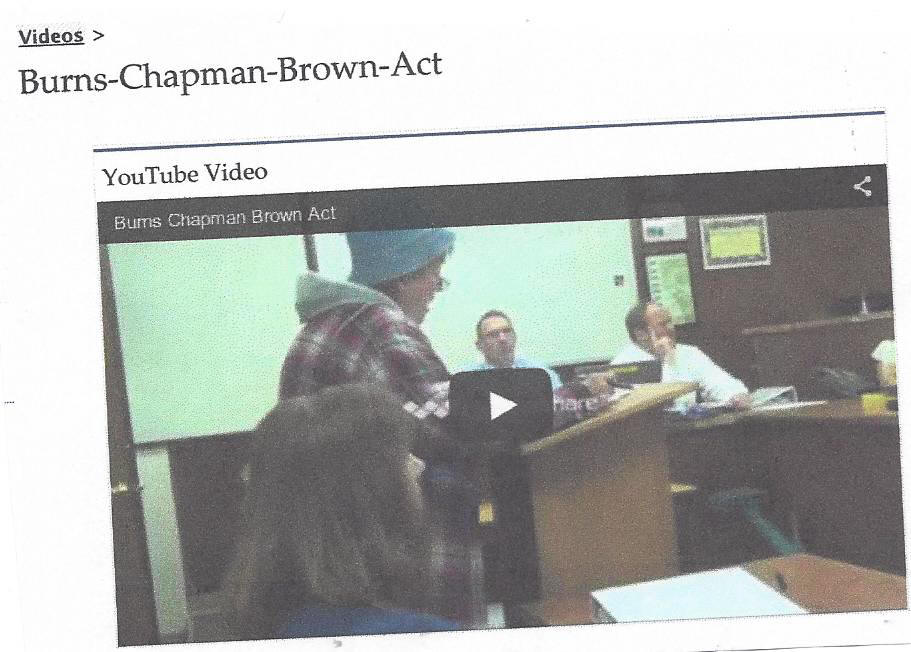 On March 3, 2015, the Board of Supervisors called a Special Meeting due to errors they made in the Emergency Medical Services RFP. There was only one agenda item and two public comment agenda items.
Agenda Item B 3: Public Comment
Barbara Howe addressed the Board (in "public comment") on the RCD members the Board appointed in 2014.
She was abruptly interrupted by County Counsel. Burns, who in the past has never shown any knowledge and total contempt of the Open Meeting law (Brown Act), told Ms Howe that this was not in the jurisdiction of the Board of Supervisors.
WATCH WHAT HAPPENED NEXT.....VIDEO
Maybe, just maybe, if Bob Burns had waited just a few minutes longer he wouldn't have lobbed his objection.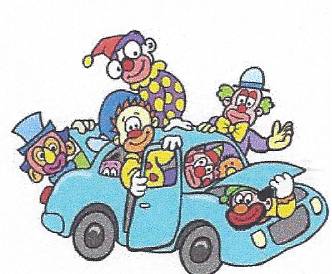 The curious thing that happened next was Supervisor Chapman chimed in that Public Comment could be about anything and it didn't need to be within the jurisdiction of Lassen County.
Brown Act, Section 54954.3 (a)
Every Agenda shall provide an opportunity for members of the public to directly address the legislative body on any item of interest to the public, before or during the legislative body's consideration of the item, that is within the subject matter jurisdiction of the legislative body.
Burns was out of order by objecting to Barbara Howe's public comment but Chapman was out of order by claiming that public comments didn't have to be germane to the jurisdiction of Lassen County
CHAPMAN'S DAY CONTINUED WITH MIS-STEPS
Chapman is also a member of the HLVRA (pool JPA) and attended their 3:00 meeting.
After several attempts (and no success) to get the HLVRA Agenda's posted to their website, KWH Secretary presented the HLVRA with a written Brown Act Violation.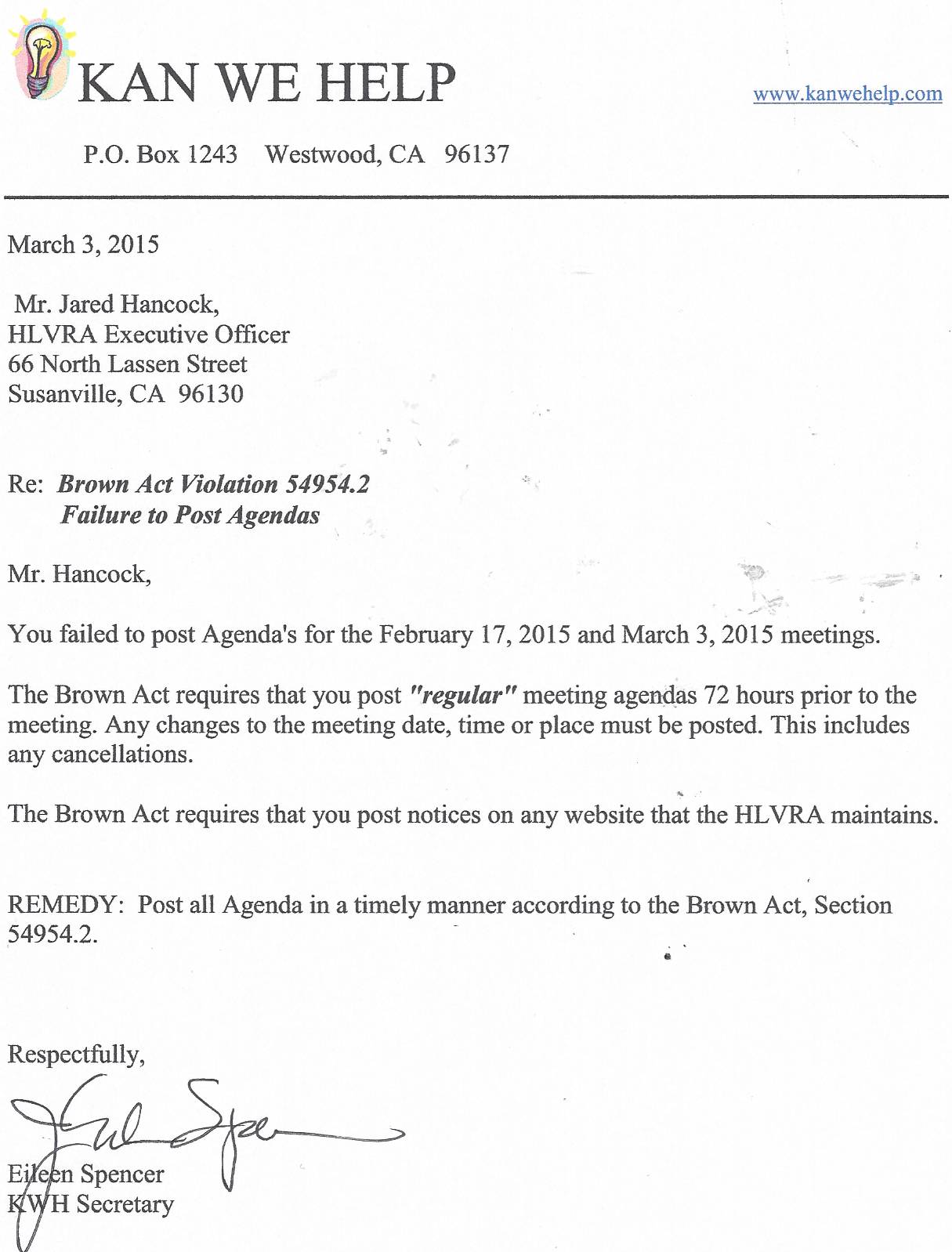 MR. JIM CHAPMAN DECIDED IT WAS TIME
TO YELL AT SOMEONE.
Chapman began his yelling and degradation about people that attend toooooooooooooooo many public meetings.
Brown Act, Section 54954.3 (c)
The legislative body of a local agency shall not prohibit public criticism of the policies, procedures, programs, or services of the agency, or of the acts or omissions of the legislative body. Nothing in this subdivision shall confer any privilege or protection for expression beyond that otherwise provided by law
Bob Burns as District Attorney
and now as County Counsel
Enables Supervisors to Break the Law
1. Allowed Supervisor Hammond "to get in bed" with HSP Resources to secure Amedee Airfield Parcels.
SUPERVISOR HAMMOND.....
SORRY BUT YOU NEED TO STEP DOWN
2. Allows the Supervisors to hold Closed Sessions under phony reasons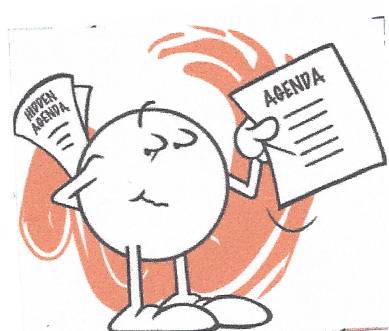 3. Allows Supervisors to exclude existing county employees from Conflict of Interest Code
4. Allowed Supervisors to approve a loan "of public money" to a bankrupt company
5. Offers free legal service, at taxpayer expense , to the Jefferson Group
THIS PUBLIC OFFICIAL
DOES NOT SERVE THE PUBLIC
Caught with your pants down II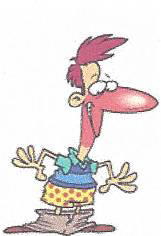 Mr. Knotagin
MEDICI LOANS
KWH Disclaimer: Kan We Help does not intend to imply or suggest that Bob Pyle's and Richard Egan's new vehicles have any connection to the story below or any other posting
On February 15, 2010, Plumas Bank Joe Egan, (brother to Lassen County CAO Richard Egan), ordered an appraisal for the liquidation of the Medici equipment. Coincidentally, this four year old appraisal was used for the approval of the March 24, 2014 Lassen County $350,000 CDBG loanand the December 8, 2014 Bankruptcy Court.
PLUMAS BANK'S APPRAISAL: $1,452,300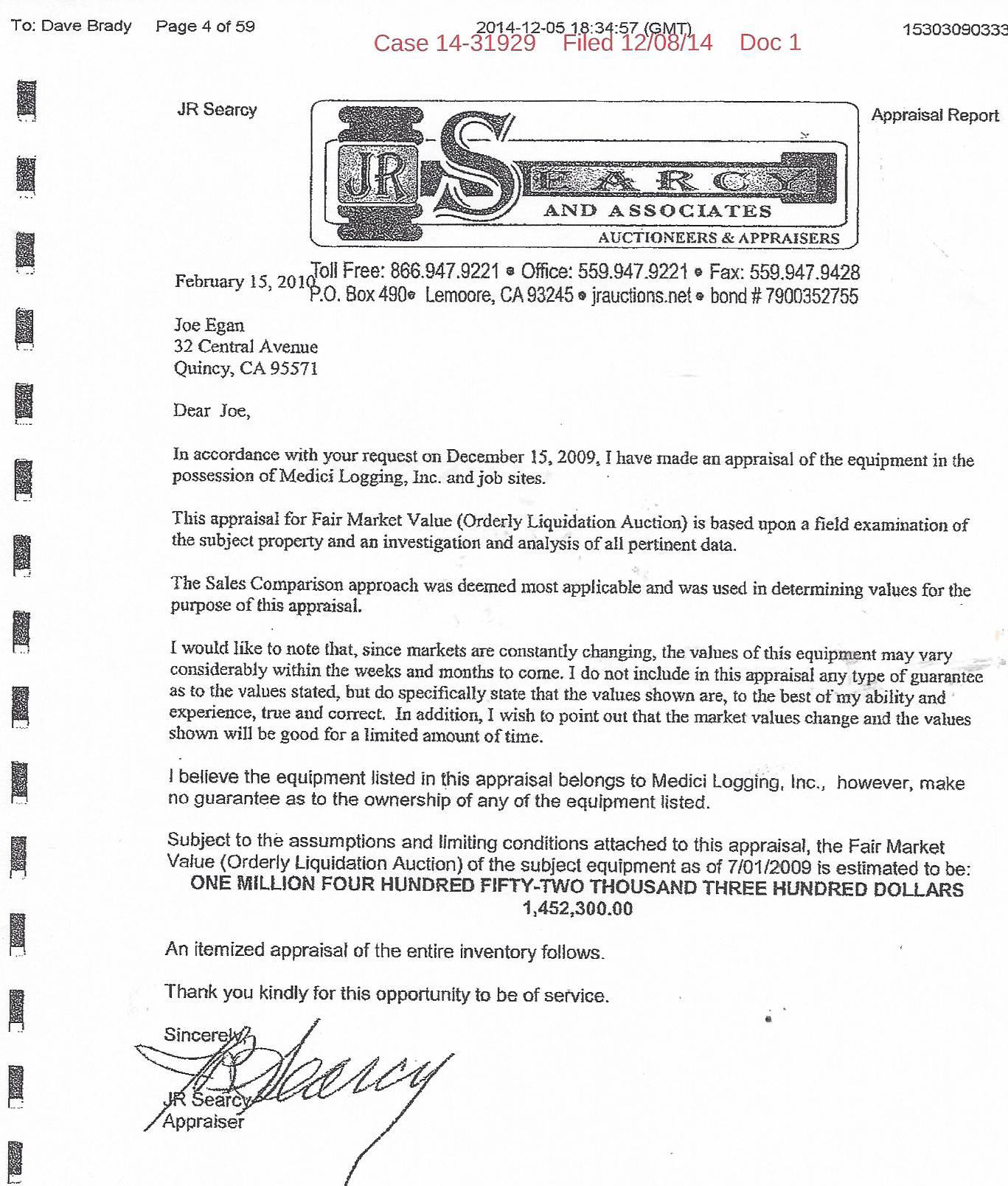 On May 28, 2010, Plumas Bank recorded a $125,000 loan to Medici Logging for the 69 Delwood, Westwood property
(APN: 125-010-2911)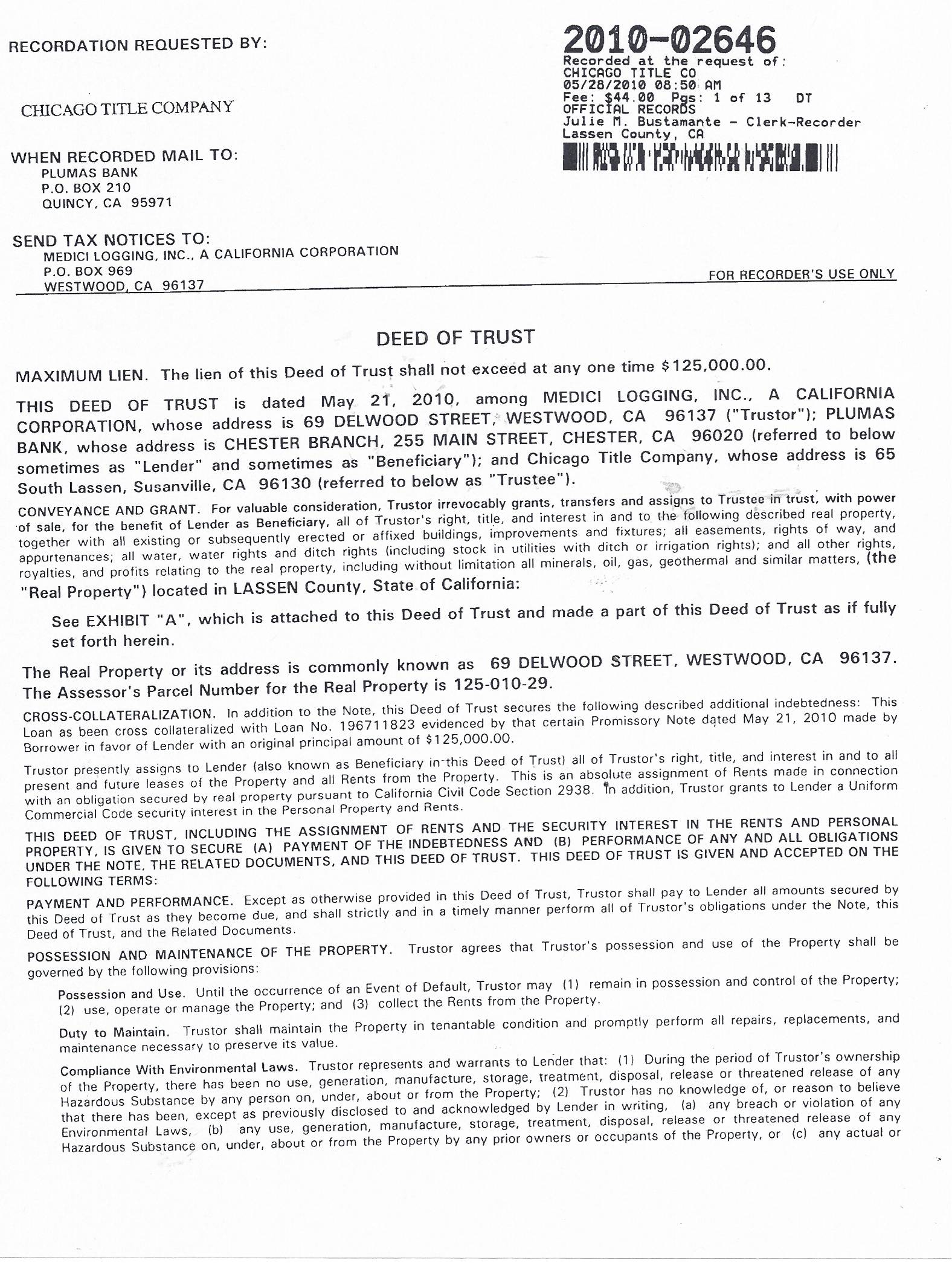 On May 16, 2012, the Redding Bank of Commerce approved a $1,000,000 loan for Medici Logging based on the Plumas Bank (Joe Egan) appraisal of $1,452,300.00 for the Medici equipment.
NOTE: The balance of this defaulted loan is less $134,233
Is the difference for a Plumas Bank payoff, $125,000 + interest ?
On April 7, 2014, Lassen County recorded a "Short Form Deed of Trust" against Medici's property as collateral for the March 24, 2014 $350,000 CDBG loan.
Watch Supervisor Pyle on March 24, 2014
APN: 125-010-2911
69 Delwood, Westwood
But the $1,000,000 loan takes precedent over the Lassen County lien.
More Lassen County Secrets
Why does Steve Pezzullo's name keep popping up?
Pezzullo supported this loan and was Medici's Accountant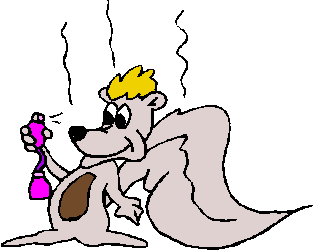 PUBLIC DOCUMENTS:
MEDICI LOGGING FILES FOR BANKRUPTCY
12/8/14
DEFAULTS ON LASSEN COUNTY $350,000 LOAN
A loan that should never have been approved
NOT ONE WORD FROM THE SUPERVISORS
Click on the photo below
On March 24, 2014, the Board of Supervisors unanimously approved a $350,000 CDBG loan for Medici Logging when they knew that this company's debt, on March 24, 2014, was greater than their assets. In other words, there was a ZERO chance of this loan being paid back
WATCH PYLE'S REACTION at the end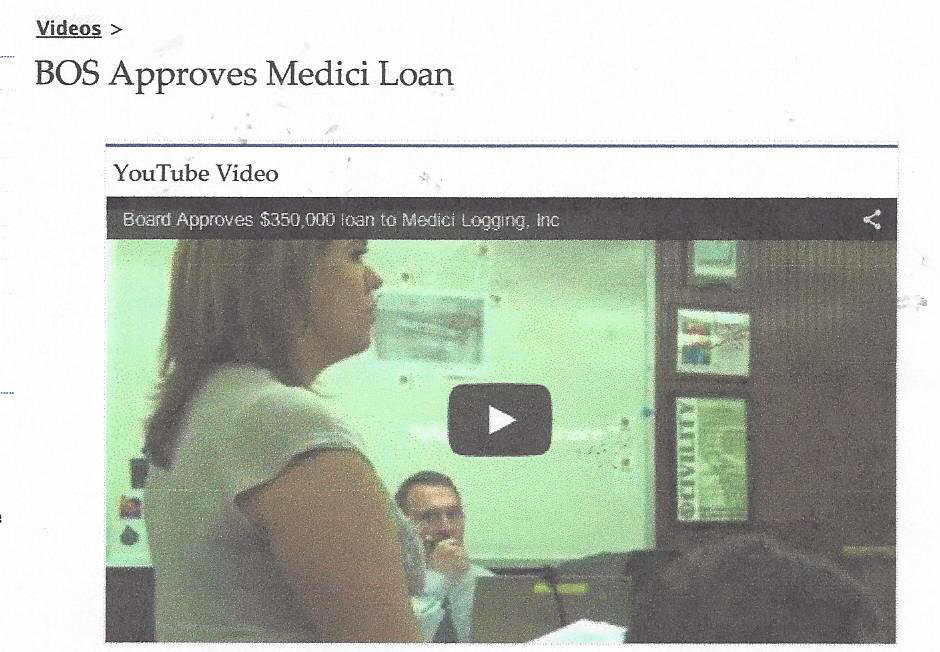 Medici Logging had an existing loan for $1,000,000 with the Redding Bank of Commerce at the time Lassen County approved the $350,000 CDBG loan.
The Bank of Commerce loan was issued on May 16, 2012. The Bankruptcy documents also show that the collateral Lassen County used to protect its' loan was already used by the Bank of Commerce.
Was the Medici inventory dispersed, to unknown locations,
to avoid confiscation for liquidation ?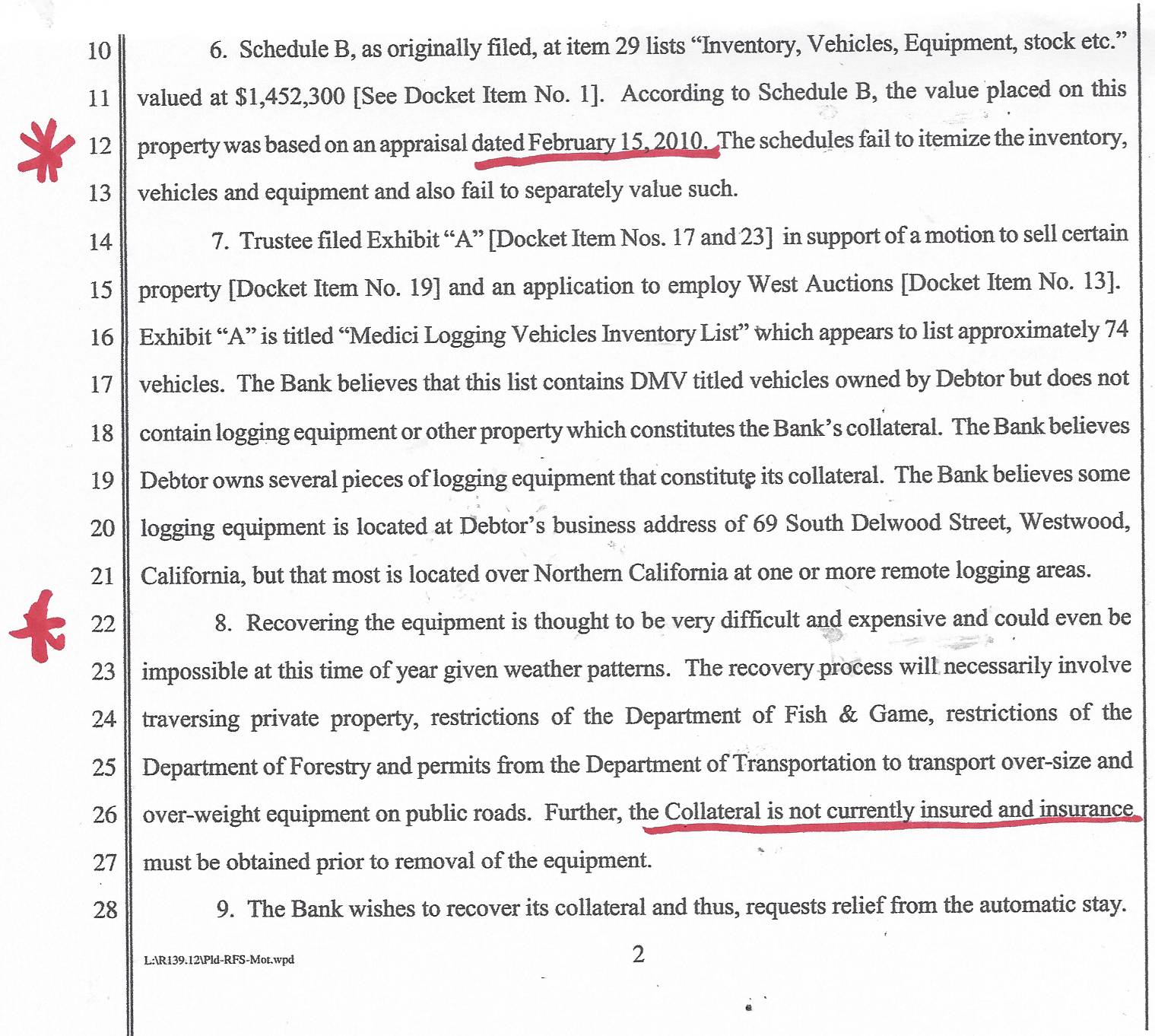 The Lassen County Auditor was told to disperse the loan funds on April 7, 2014 to Medici's trade accounts.
All but $8,964.52 is accounted for ?

Steve Pezzullo has been Medici's Accountant since 1980.
Pezzullo knew about the $1,000,000 loan.
Pezzullo spoke in favor of approving this loan
NOT PAID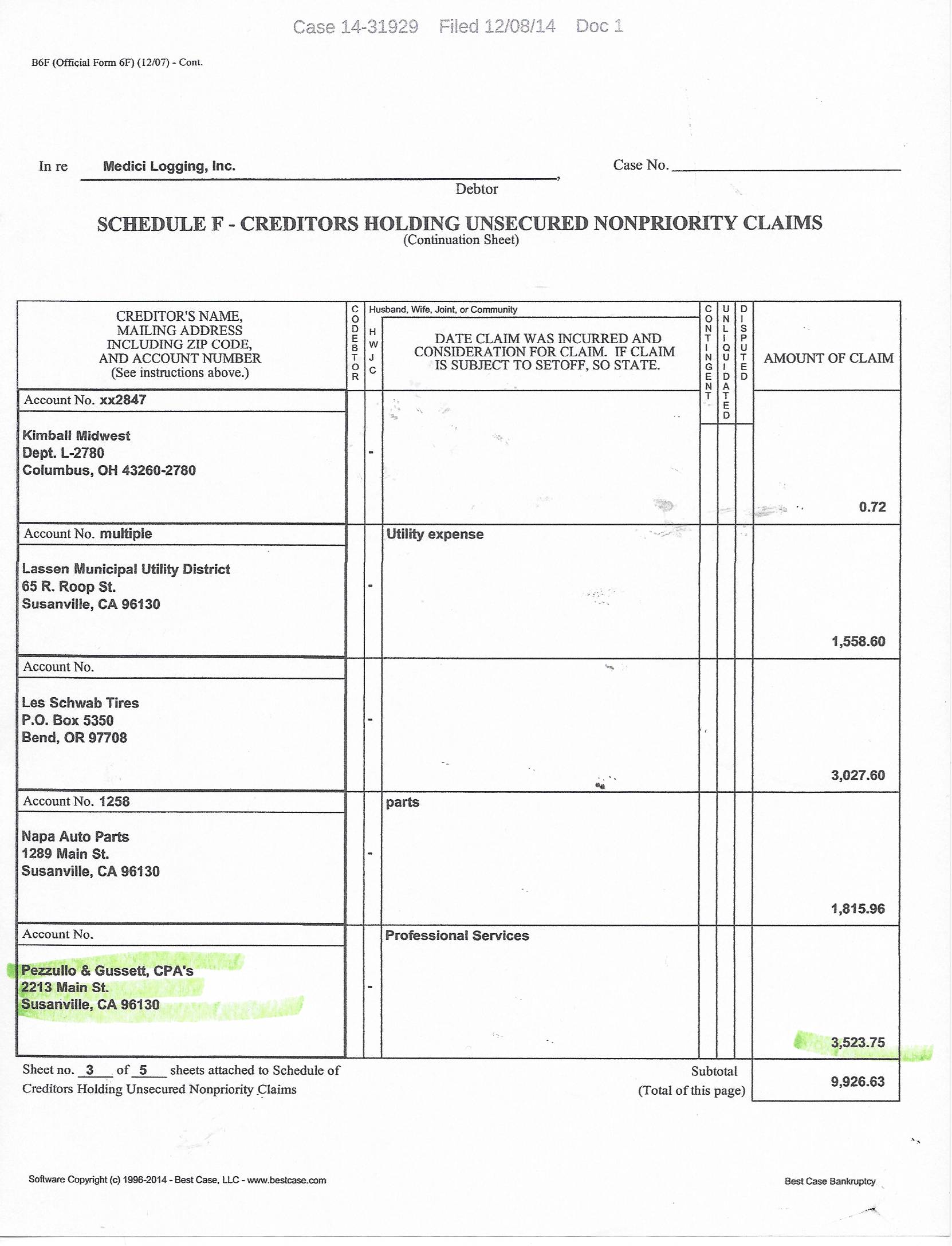 .....UNFORTUNATELY THERE IS MORE
Egan, Pezzullo, Pyle.........

February 27, 2015 (B)

Bustamante is the Clerk of the Board
by Government Code 25100
She is responsible for the Supervisors
Agendas and Minutes by law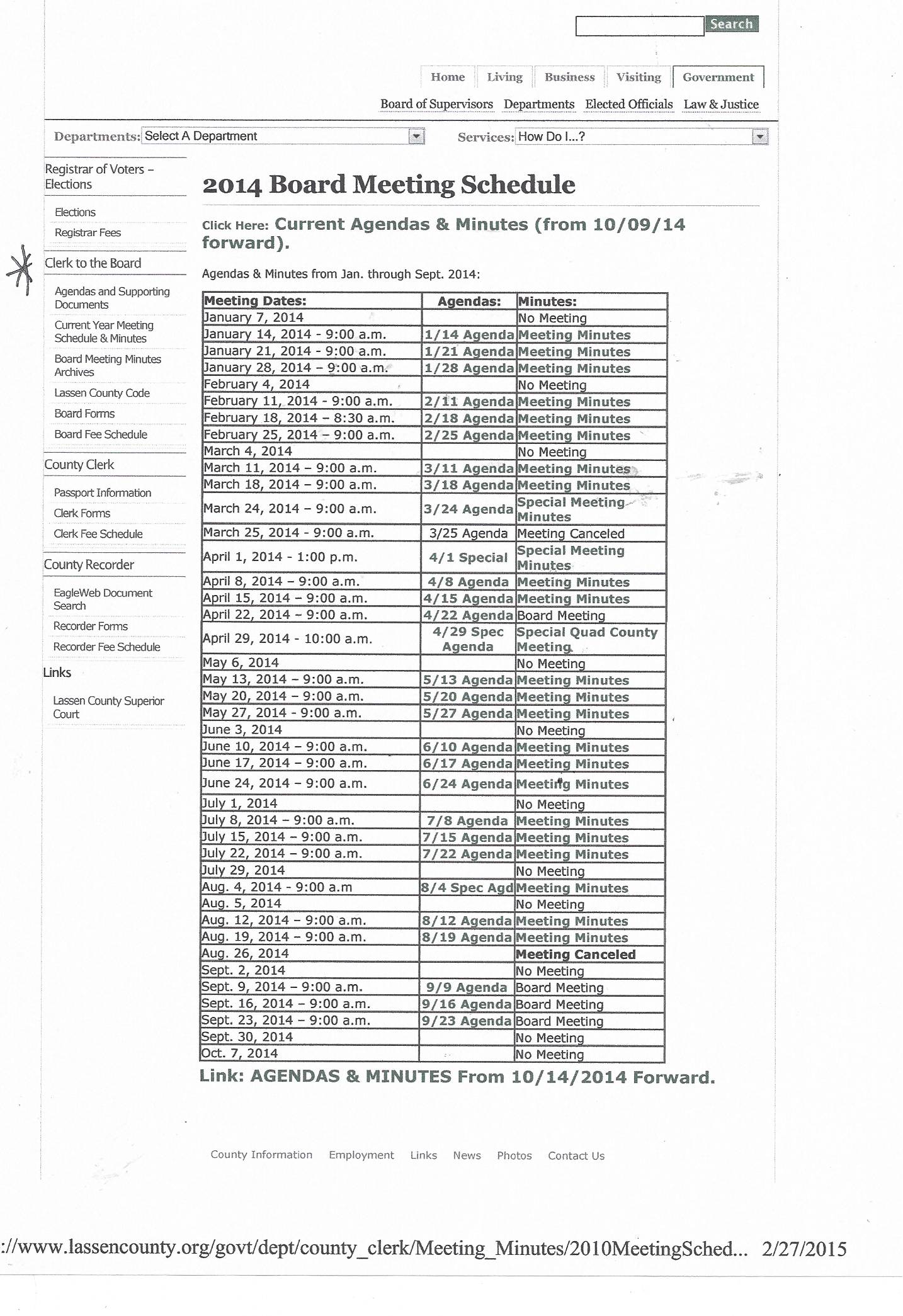 Bustamante posted this on her
$43,000 Granicus webpage
*Clearly she has posted a 2/26/15 meeting*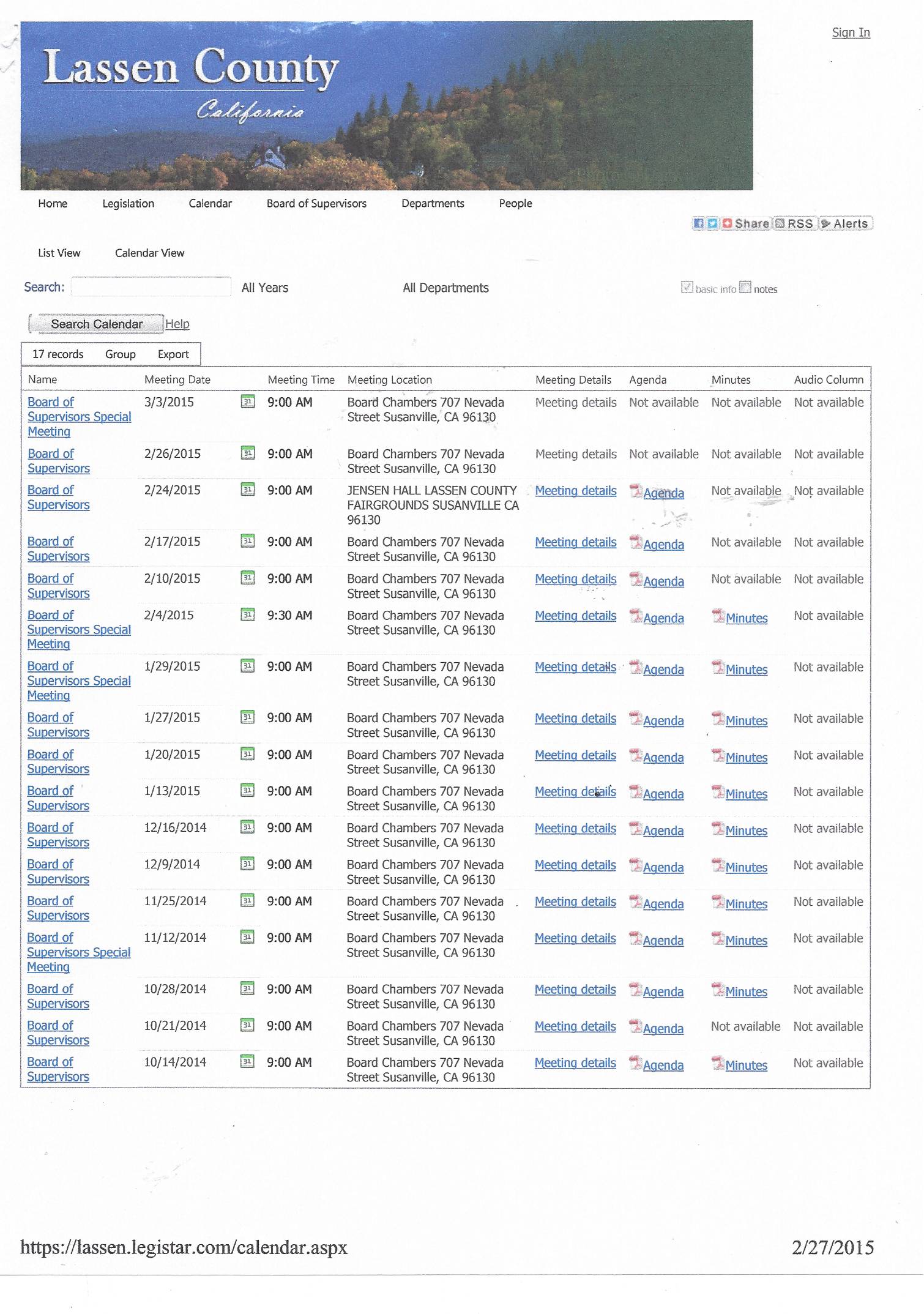 AND THEN she SENDS KAN WE HELP
AN E-MAIL
"WORD OF ADVICE"...........
......don't believe what she posts ?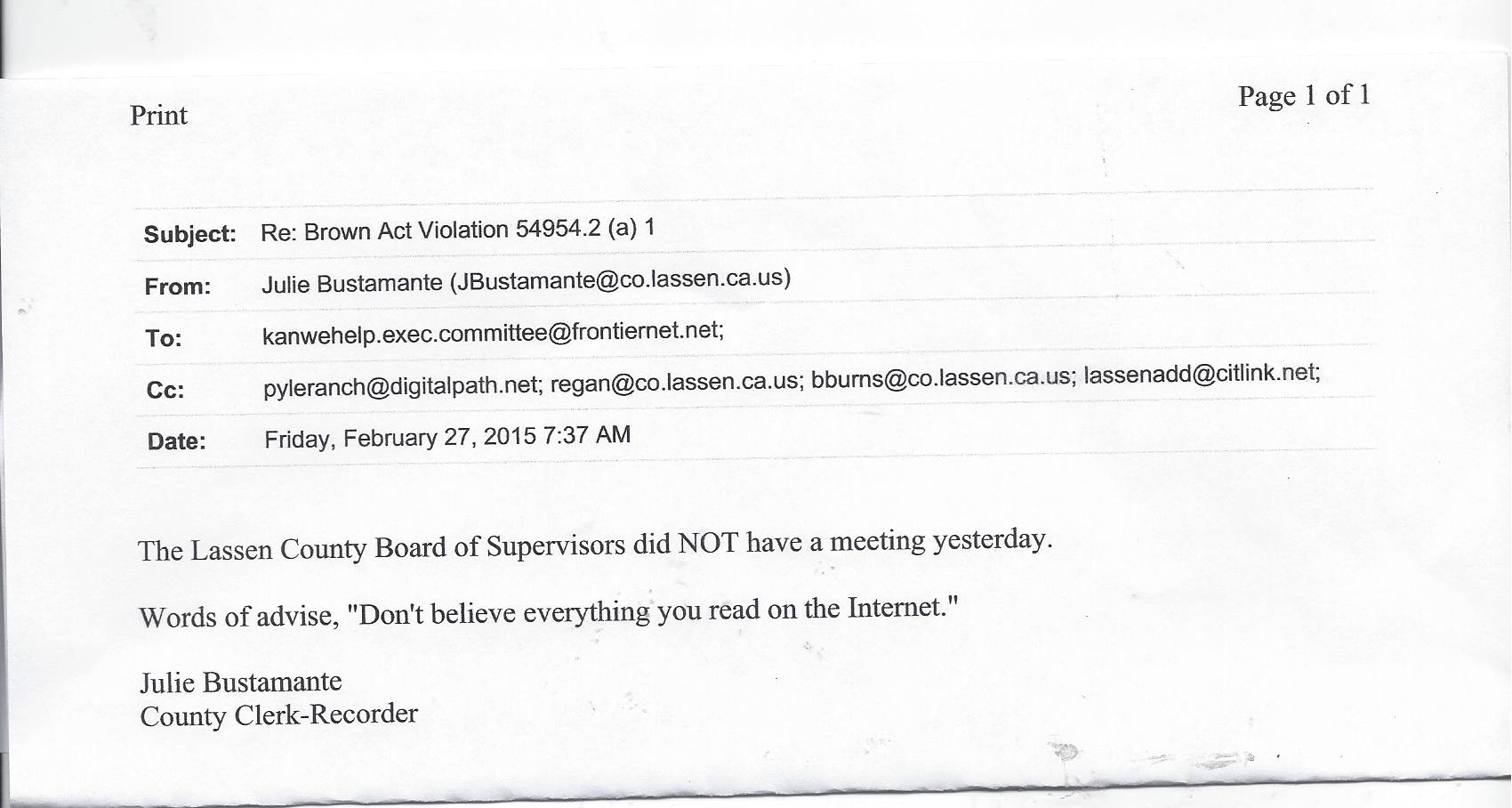 Lassen County Supervisors
held secret meeting on 2/26/15 (?)
and
have scheduled a Special Meeting for March 3, 2015
NO AGENDAS FOR EITHER MEETING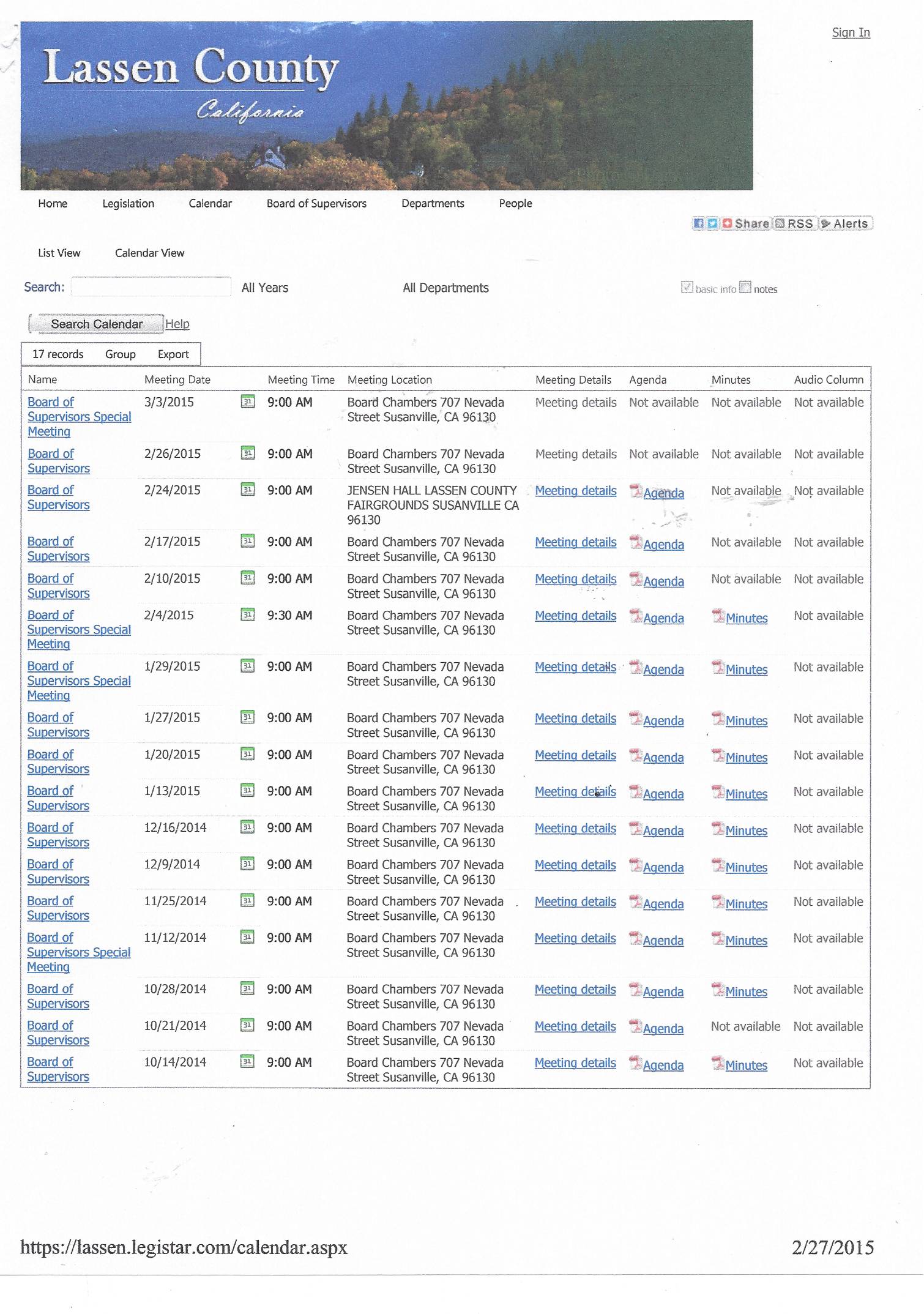 Supervisor Pyle Warns Jefferson Group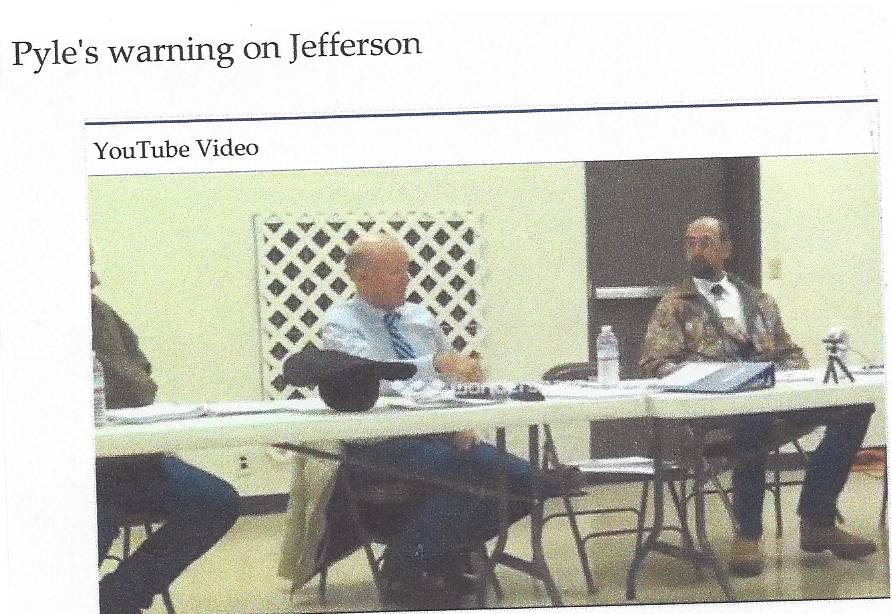 Declaration was
not written by the County
Jefferson group wants to involve Lassen County in the Jefferson lawsuit.The Jefferson group wants Lassen County to help them overturn Reynolds v Sims. This 1964 Supreme Court decision (Jefferson County, Alabama) requires States to equally divide their legislative districts according to the census. EQUAL REPRESENTATION. ....they want to overturn equal representation?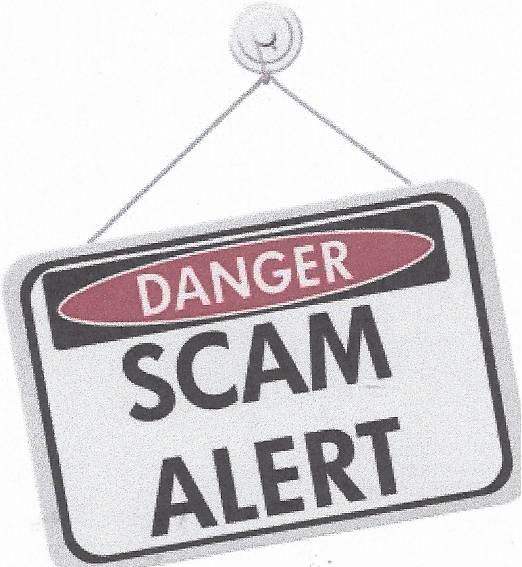 Pyle is not going to run in 2016.
Will he retire in Florida or Arizona?
THE SUPERVISORS WON'T SIGN THE JEFFERSON DECLARATION ?
WHY?

1.LASSEN COUNTY WOULD BE
BANKRUPT
IF IT LEFT CALIFORNIA
2. Our Supervisors are smarter than a donkey

LASSEN COUNTY HAS BEEN AND WILL ALWAYS BE A "WELFARE" COUNTY
and part of the State of California
County intentionally gives ONE STOP building to Pezzullo
and
Pezzullo dumps ONE STOP building back to County
$$$$$$$$
$ No one wants to bring this building up to ADA Codes $
$$$$$$$$$$
Amedee Parcels sale to Pezzullo
Supervisor Chapman
Sets Up
Supervisor Hammond
Lassen County Supervisor Jim Chapman found out about the lies that were being told
and set Supervisor Hammond up for the fall
At the February 17, 2015 Lassen County Board of Supervisors meeting Supervisor Chapman asks CAo Egan if he could confirm that the Commander of Sierra Army Depot never spoke with anyone from HSP Resources about the Amedee Airfield parcels that the County was selling.
Egan very reluctantly & with a confused look on his face
confirmed that the Commander stated that he was not in contact with HSP Resources
What happened next was unique to say the least:
Supervisor Hammond stated firmly that he had been meeting with the Commander of the Sierra Army Base that included a contract for HSP Resources .
*watch a very nervous bob burns*
In fact, Supervisor Hammond stated that he and the "other people" had met three times.
Hal Hays did publicly state on February 10, 2015 that he had a meeting on February 11, 2015 with the Army Base ?
SUPERVISOR HAMMOND.....
YOU JUST VIOLATED SO MANY LAWS
LT. COLONEL SLOSSON KNEW THAT AN ELECTED COUNTY OFFICIAL
CANNOT BE INVOLVED WITH USING HIS POSITION TO HELP A "BIDDER" (HSP RESOURCES).
Supervisor Albaugh made a motion to throw out all the bids and do it right. This motion was seconded by Supervisor Chapman.
Supervisor Hammond voted no on scraping the Amedee Parcels RFP
and
Hammond was the deciding vote again to give the Amedee Parcels to Steve Pezzullo
* bob burns sat there and said nothing
about Hammond not being able to vote*
Lassen County Supervisors
& CAO
Place the amedee parcels
on 2/17/15 agenda
.....but refuse to ratify the Minutes
of September 23, 2014
Perception
of Wrong Doing...ABSOLUTELY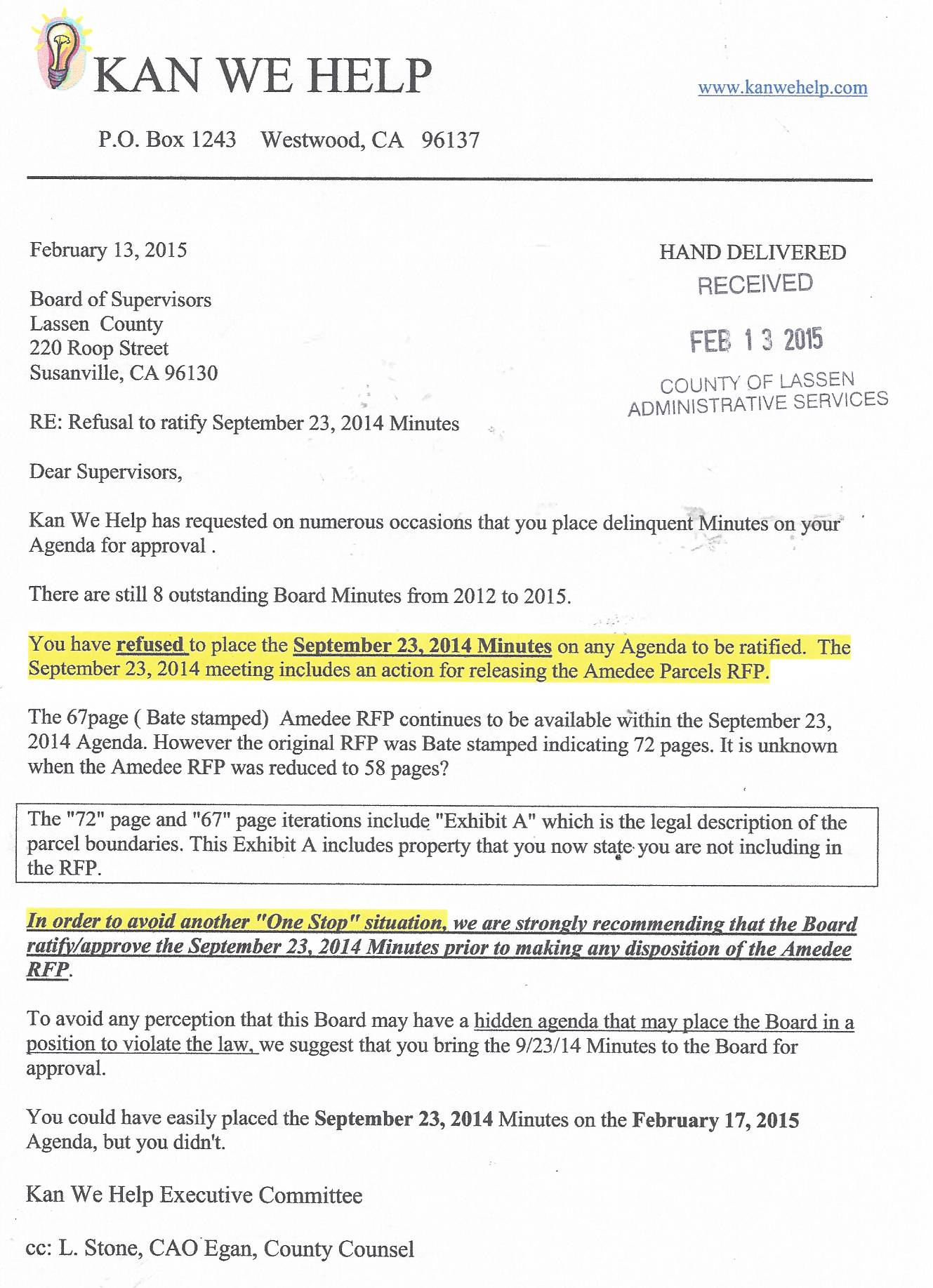 HSP Resources (Hal Hays, Larry Smith and Steve Pezzullo) stated in their 12/8/14 proposal that they were in negotiations with the Depot which turned out to be a lie. Hal Hays purchased the land above these parcels for $450,000 so that he would have access to the airfield before the Amedee Airfield Parcels RFP was issued. He's offering $25,000 for the parcels.
Herlong could have used an investment of $450,000. Pezzullo bought the town for $31,900.
Hal Hays stated, on February 10, 2015, that he could bring in UPS, FEDEX and other carriers to share the Army's Airfield. The airspace above Amedee Airfield is Federal airspace. As long as Sierra Army Depot is open that airfield will not be shared with any private entity.
The Supervisors refused to order the Airport Land Use Plan ($40,000) which is mandatory before giving this property away for $35,000.
Who would buy any land when the "use" of the land is undetermined.
Sharp Army Depot had the same problem as Sierra Army Depot.....contaminated land
Sharp Army Depot put up LUC (Land Under Control) signs around the contaminated land and continue to do clean up on water contamination.
Sierra Army Depot got rid of their contaminated land ( by transferring it to Lassen County) but left $4,000,000 worth of clean up (unexploded ordinances, chemical contaminations).
Kan We Help files FPPC complaint
Supervisors Allow Bustamante
to Make Up Fake Titles
The February 10, 2014 Board of Supervisors Agenda Item H-4 lists an item under County Clerk/Recorder
The State of California's Government Code 25100 creates a statutory position to exclusively place the County Board of Supervisors Minutes with the "Clerk of the Board"
The Supervisors are being advised by County Counsel to ignore Government Codes
STATE OF TRIBALISM
The "State of Jefferson " Flim Flam Group is back again after decades of trying to form a new State
Their leader gave a hour long pandering diatribe that was
51% Factless
10% Feckless
39% Fear Mongering
Since 1941 this group has signed up three counties to break away from California.
California is the most powerful state in the union.
The State of Jefferson would be a State of Poverty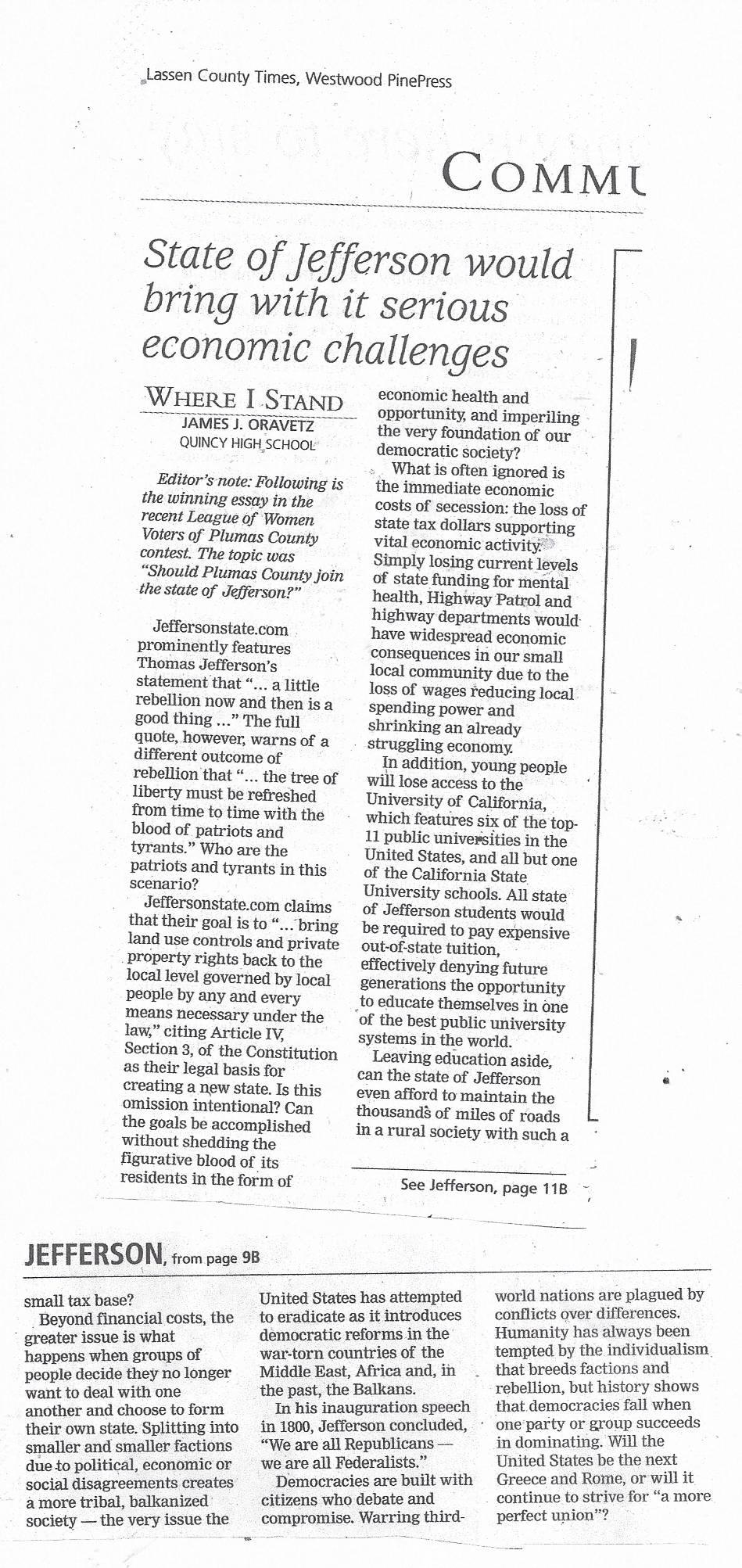 Lassen County's main revenue stream comes from a percentage from the taxes collected from the entire state of California. Lassen County's welfare (health and human services) revenue supports Lassen County jobs.
The current annual revenue for Lassen County
is approximately
$123,738,049
Lassen County will not have the California dollars to take care of its citizens (health and human services) under the State Of Jefferson........less government mantra
The new "Jefferson" County could not & would not pay a CAO $175,000. If the position would even still exist, it would be more like $65,000- $80,000.
They talk about new Districts not County's
California County governments exist now under the California Government Codes.
Don't be fooled, "County" Supervisors go away with this new tiny state.
New elections, new tribal government
NEW GRAND POOH-PA'S
The second source of income and employment are the two California prisons and the Federal prison within Lassen County boundaries The Jefferson group claims that the State of California would just hand over the prisons, state parks, court house, CHP, welfare dollars. B u l l S h i t and a pile of cow pies.
After the social welfare dollars and prison dollars are gone, the only source to tax
would be the ranchers.
THIS IS A $124,021,851 INDUSTRY
[The State of Jefferson says they would only tax them 3%, $13.8 million]
State of Jefferson
.....They're b a c k......
A Ponzi Scheme, decades old
This scheme is decades old and now they are
in Lassen County asking for $$$$$
This was a bad idea 40 years ago, and it is a bad idea today.
Lassen County depends on California's
welfare and prison dollars
just to stay afloat.
THERE IS A BETTER WAY TO PISS OFF YOUR MONEY
BUY A SIX PACK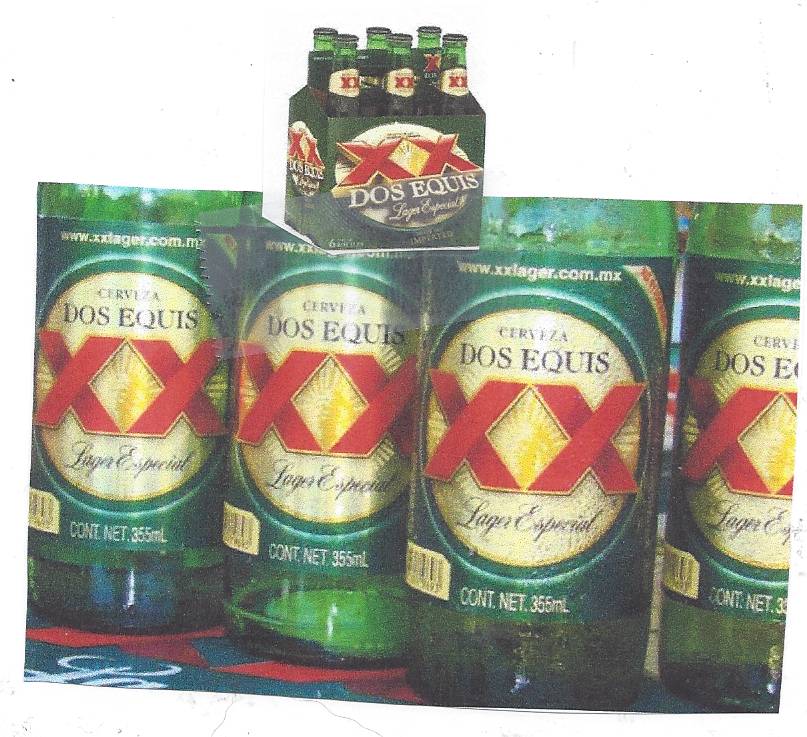 Settlemire Did It
Kettleson Did It
Crabtree Did it
Vander Plug Did It
All Lassen County Counsel's Have done it.
FAKED CLOSED SESSION AGENDAS
The last two "Special Board of Supervisors Meetings"
have not been about labor negotiations.
You really have to wonder why Burns, like his predecessors, feels the need
NOT TO BE HONEST ABOUT CLOSED SESSION ISSUES.
It couldn't be because the Brown Act requires public entities to place the truth on their Agendas, because that has n e v e r stopped them from lying.
Mr. Burns & the Lassen County Board of Supervisors very recently signed a contract with Margaret Long and her brand spanking newly formed law firm. The public was told that this was a "Child Protective Services" contract.
The only thing the Supervisors have used Margaret Long for was to protect the children that sit on the Lassen County Board of Supervisors and their friends.
The last two "Special Meetings" (January 29, 2015 & February 4, 2015)just happened to coincidentally follow the court filings of Federal case 14 cv 01473. The same case that Margaret Long is defending for Lassen County.
Kevin Jones, Burns old bodyguard (?)and recent new Captain (?) at the Sheriffs Department, was served this lawsuit on June 4, 2014.
Bob Burns resigned as District Attorney on June 9, 2014, deliberately leaving this mess
to Stacey Montgomery.
Mr. Burns, shame on you.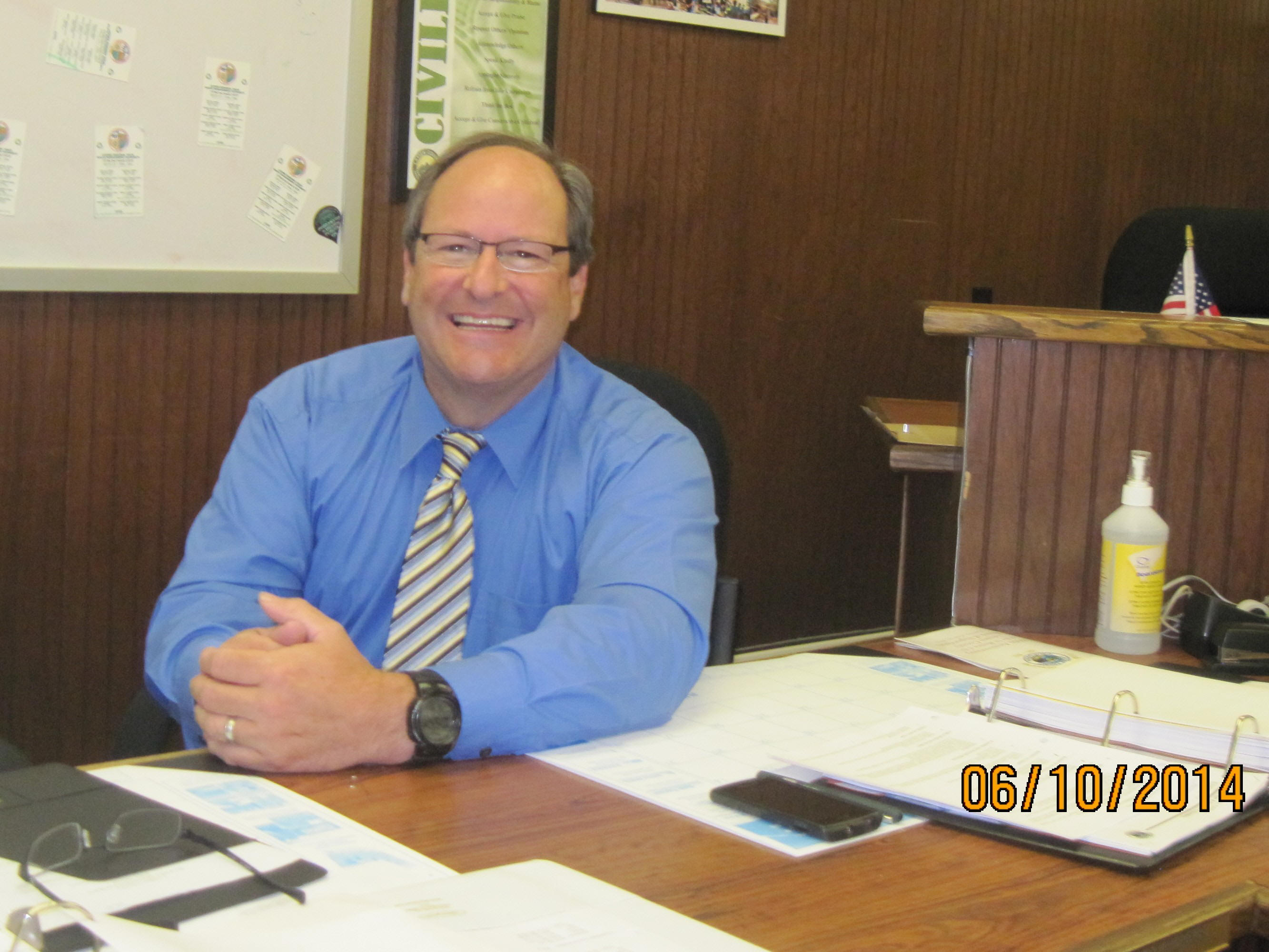 Oh, and by the way this is not a child protective services case.
NOTE TO THE BOARD:
These documents are public record and KWH is following this case very closely so just cut the crap out and put the correct reason for your Closed Sessions.
Mystery Man, Tony Shaw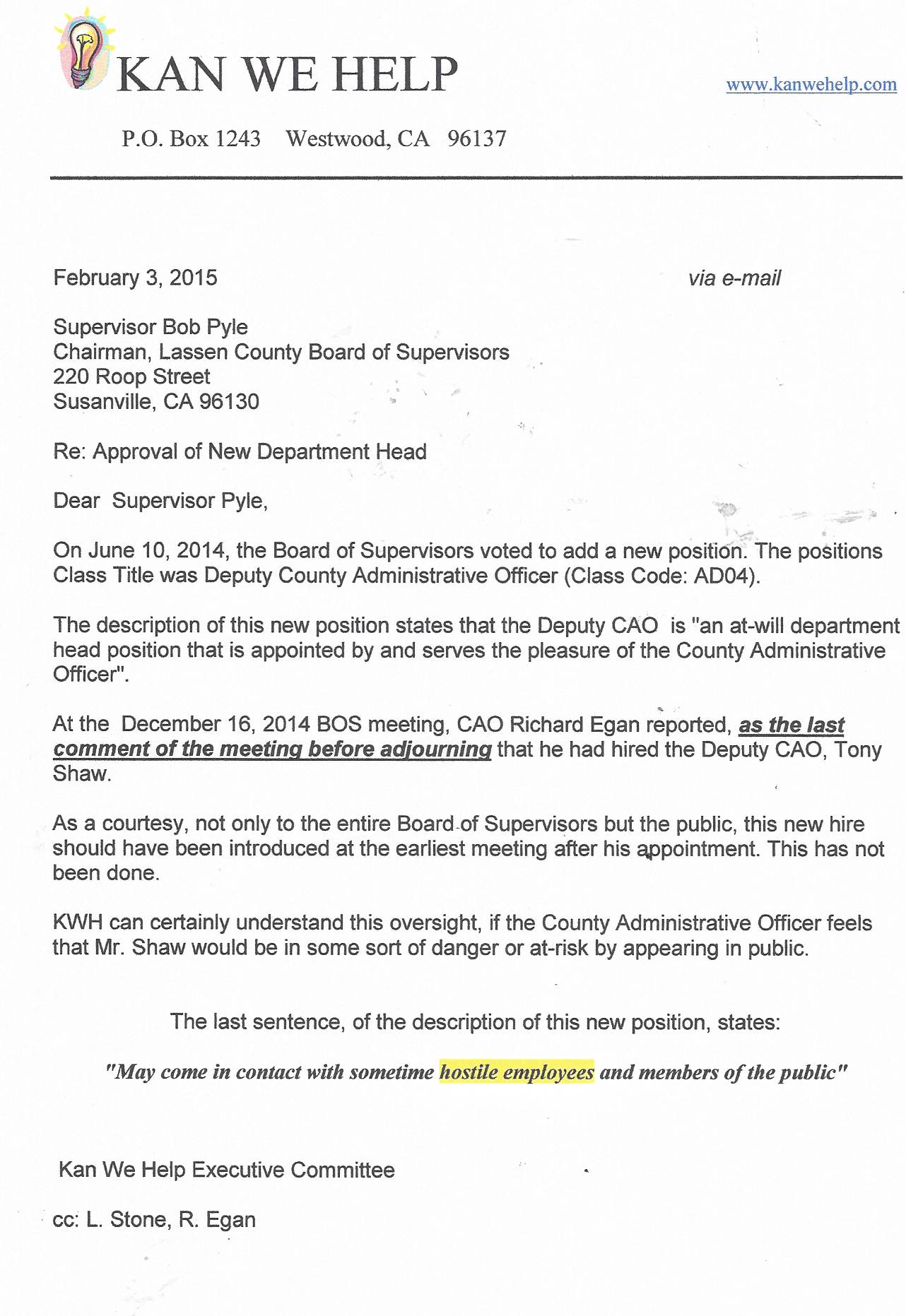 .....last page of Tony Shaw's job description ?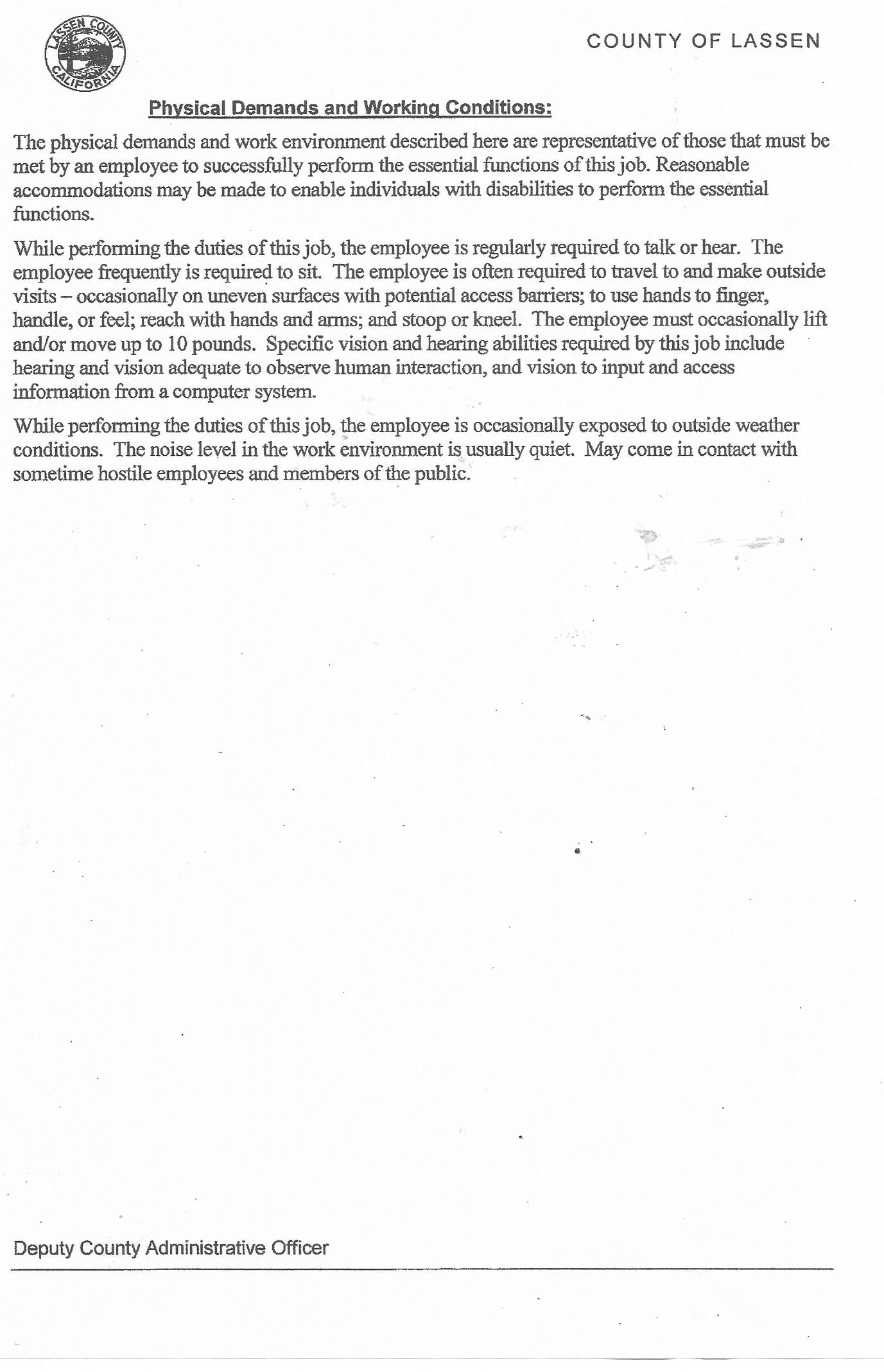 making up titles has to stop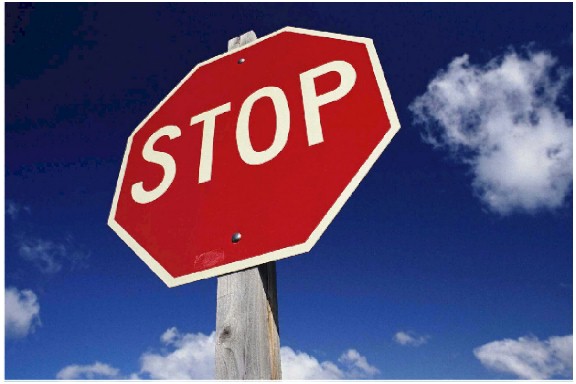 County Counsel Bob Burns Does Not Know
yet that He Can Not Make up Employee Positions
or
County Departments
....and no one has ever expected
the Supervisors to know anything!
It doesn't help that Lassen County has three silent Supervisors
There is a budget for the Road Department (Fund 122)
There is a Department of Transportation: Ord. 529, Title 2; Chapter 2.13 & 2.36)
There is NO PUBLIC WORKS DEPARTMENT AS STATED IN THE "2015 CONFLICT OF INTEREST CODES"
There is a budget for Clerk of the Board (Fund 100, Acct. 0012)
There is no Budget for the position of "County Clerk/Recorder
There is a budget for the County Administrative Officer (Fund 100, Acct. 0031)
There is a provision in Title 2: Chapter 2.06 for a County Administrative Officer
There is no Budget for Chief Executive Officer
On January 27, 2015, the Supervisors took only minutes to approve their "deficient" 2015 Conflict of Interest Codes
and told KWH to mind their own business
and an hour complaining about the LMUD Conflict of Interest Code because it didn't include a "Gift Limit"
Lassen County Clerk
has never been any good at her position
Click on the photo
(click on the bottom right to skip ad)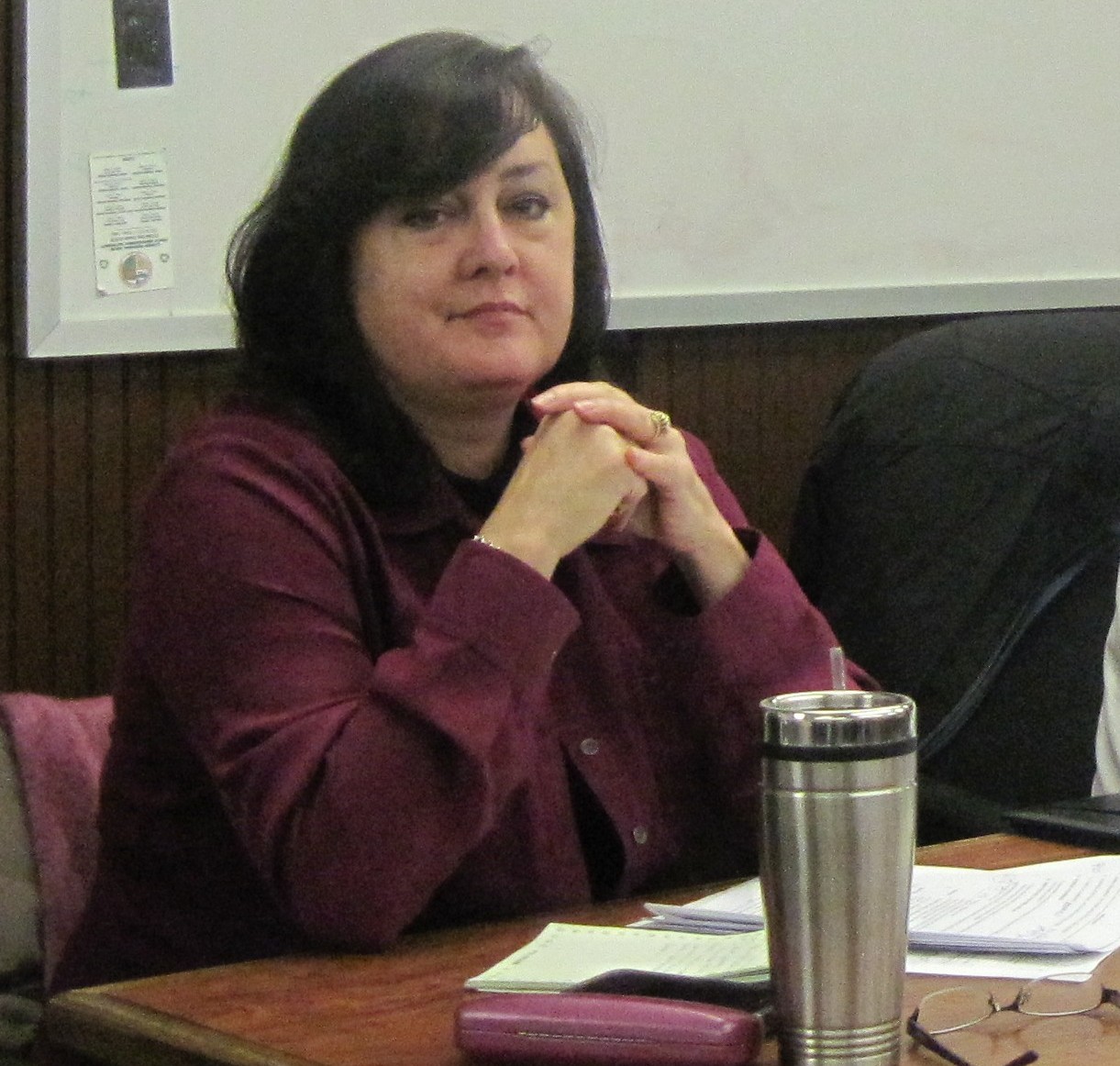 Now, she has hit rock bottom
California Government Codes 25100 and 26801 clearly state the County Clerk shall act as the Clerk of the Board. However Government Code 25100.5 states that the Board of Supervisors can appoint the Clerk of the Board by enacting an Ordinance. By enacting an Ordinance, the Supervisors brought this statutory position under the supervision of the Supervisors but when the former County Clerk did not run for re-election they repealed this.
For seven years 15% of Julie Bustamante's check is paid from the "Clerk of the Board" annual budget. She gets paid 15% as County Clerk, 55% as Election officer (1 maybe 2 elections a year) and 15% for County Recorder.
Susan Osgood, is acting as the Clerk of the Board.
Budget for this statutory position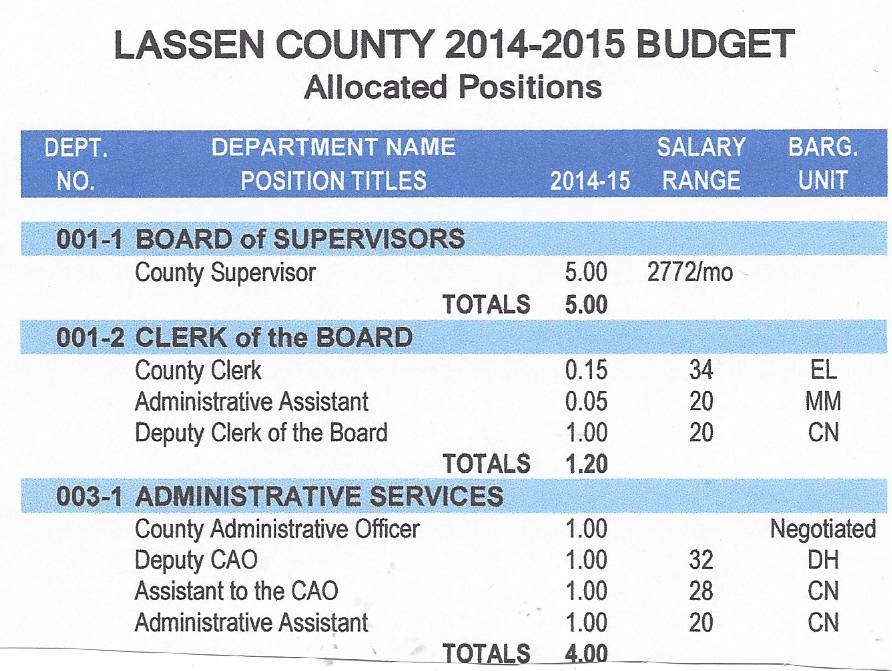 This Statutory position, Clerk of the Board, has defined duties which include attending all regular and special meetings (Gov't Code 25101 (a)), keeping the Minutes in all formats (Gov't Code 25101 (b)), deliver to the Auditor all demands for money (Gov't Code 25101 (c)), file and preserve all documents submitted at the meetings (Gov't Code 25101 (d)) , authenticate signatures, placing the "Seal of the Board" on documents.
From 2007 to September 23, 2014, the County Clerk has placed the Minutes of Supervisors on the Agendas.
12 times, in 2014, the County Clerk did not place any Minutes on Agendas and fell incredibly behind. The Minutes that were submitted for approval were chronologically all over the board.
On January 27, 2015, Supervisor Chapman told KWH that it was none of our business.
On the October 14, 2014 Agenda, Julie Bustamante began placing the Minutes
under "County Clerk/Recorder".
On January 27, 2015, County Counsel omitted the statutory "Clerk of the Board" position all together on the 2015 Conflict of Interest Codes.
KWH challenged the COI as Deficient
Bob Burns does not have the authority to dismiss a position that has been created by Government Code 25100 nor does he have the right to create fictitious departments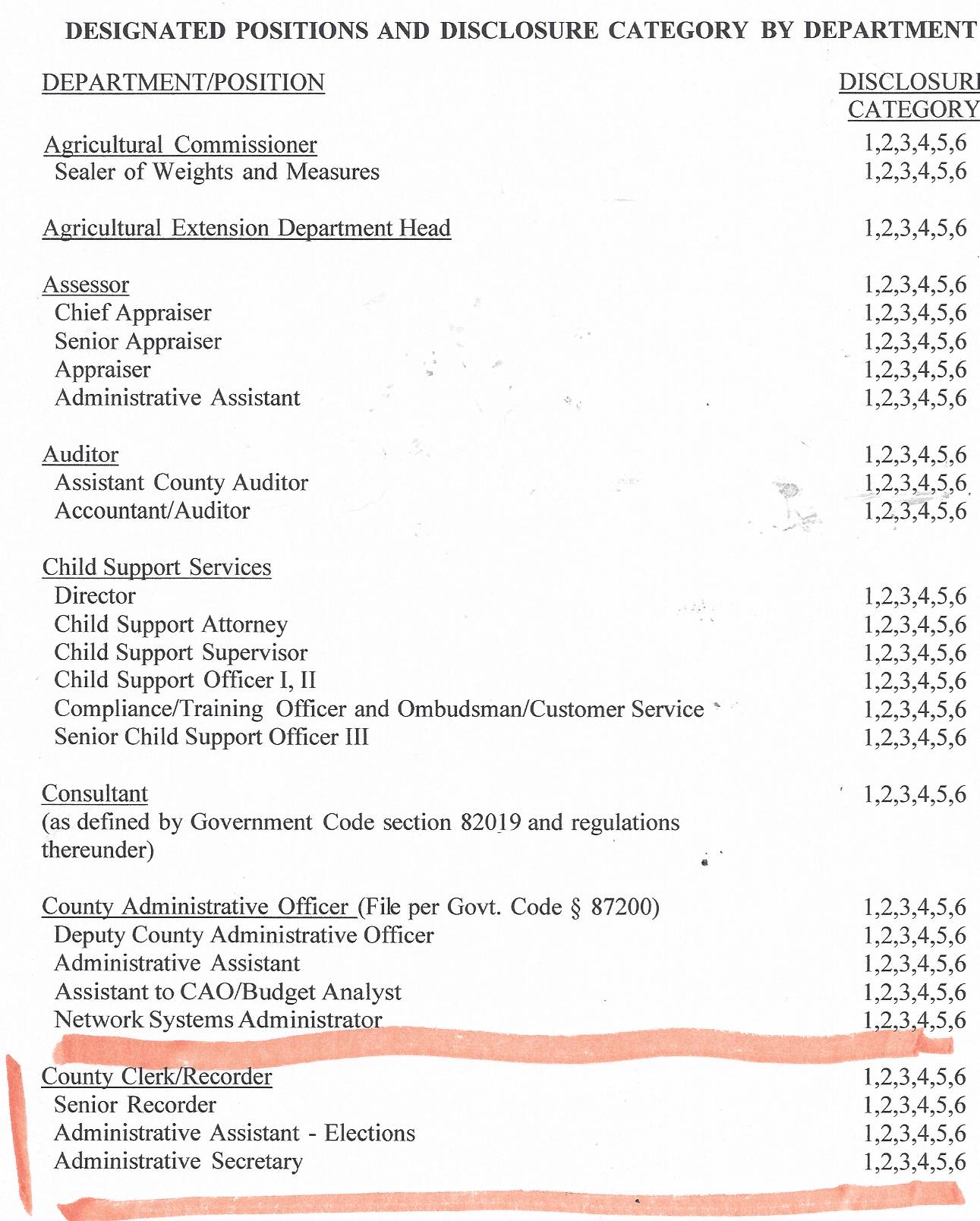 The former County Counsel Vander Ploegg also attempted to create a fake title, "Chief Financial Officer", and KWH made them change it back to CAO.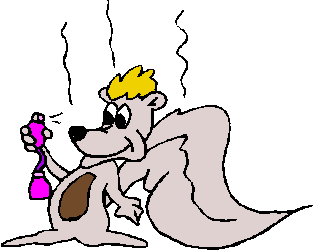 Yesterday, Kan We Help notified Bustamante that the January 13, 2015 Minutes posted had not been approved by the Board of Supervisors.
Bustamante, without checking, quickly answered back that we were "WRONG AGAIN". Kan We Help asked for a date where the 1/13/15 Minutes had been approved. Bustamante did not apologize but did take the Minutes off the website.
BUSTAMANTE HAS NO IDEA HOW TO BE A COUNTY CLERK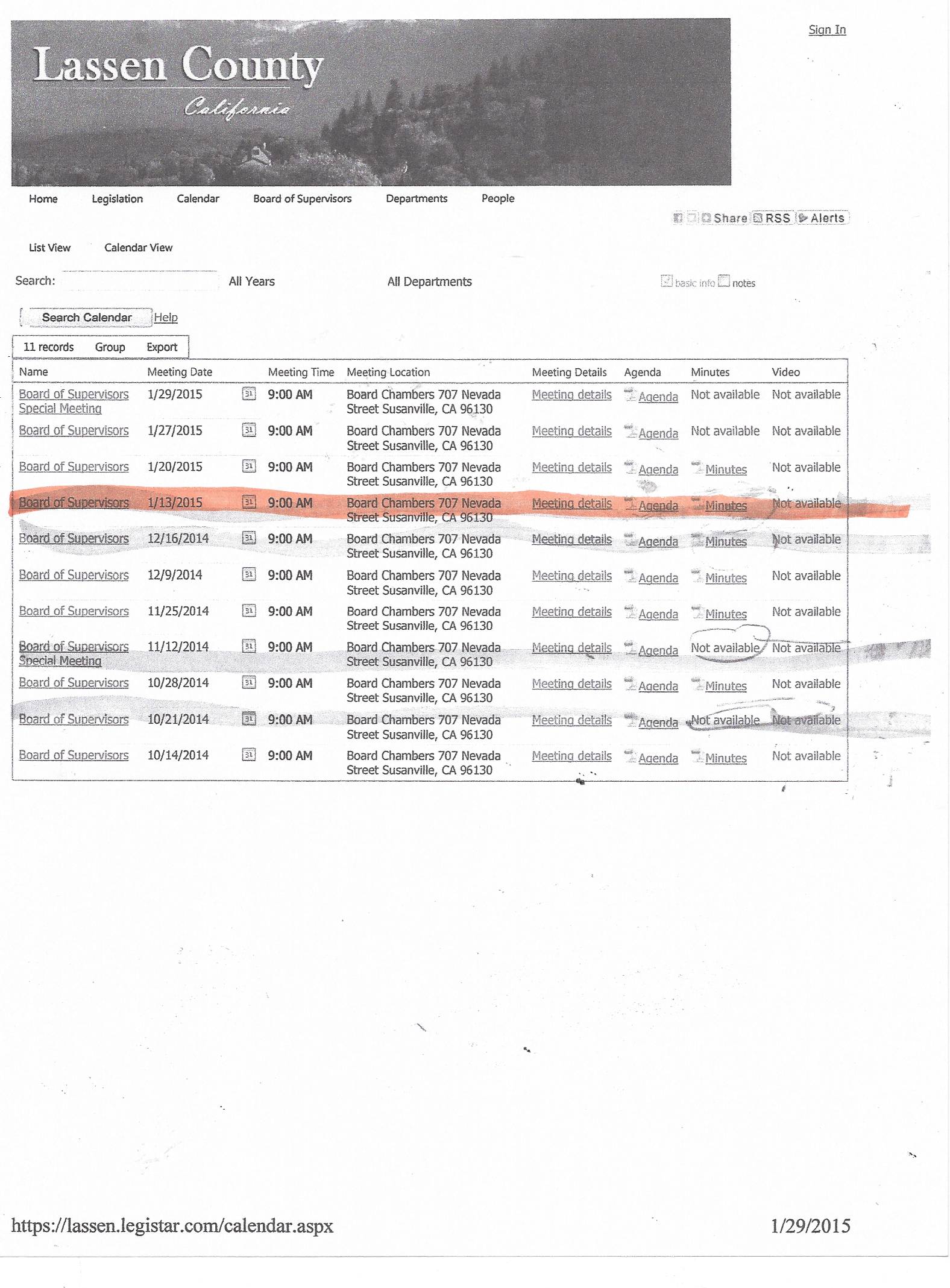 Now, Bustamante presented the January 20, 2015 Minutes for approval at the January 27, 2015 meeting. How long were the January 13, 2015 Minutes sitting around.
There are still delinquent Minutes from 2012 & 2014 ?
KAN WE HELP TELLS SUPERVISORS
THEIR CONFLICT OF INTEREST CODES
ARE DEFICIENT
Supervisors have no interest in the mistakes County Counsel made. WATCH
1. The Clerk of the Board is a statutory position and was deliberately omitted by County Counsel. The County Clerk has failed to be competent in this position. Kan We Help suggested moving the "Clerk of the Board" position back directly under the Supervisors authority and supervised by the CAO. Government Code 25100 allows for this change. This position has been budgeted so there would be a negative impact on the budget.
2. There is no "County Clerk/Recorder" position. The positions that are budgeted are Clerk of the Board, County Clerk, County Recorder and County Elections.
3. There is no Public Works Department. County Counsel simply copied the last COI without reviewing if this position even existed. The Transportation Department has a budget.
4. Both County Counsel (Title 2, Section 2.08.30, m208.040) and District Attorney (Title 2, Section 209.010) are named as "Public Administrator" in Lassen County Codes.
5. The Board of Supervisors voted to add a budget for a new Department Head on June 10, 2014 (Deputy CAO). The CAO hired a Deputy CAO on January 5, 2015 but this position never came before the Board for approval.The CAo has kept him hidden ???????
Just a sample of what County Counsel missed and The Supervisors were not the least bit interested in
[this was done deliberately. the legal positions cannot be faulted if they violate the FPPC conflict of interest laws, but the county can be in violation of a deliberate attempt to deceive]
Lassen County Supervisor Chapman
Complains that the LMUD Conflict of Interest Code submitted
is DEFICIENT
WATCH: The only thing the Supervisors thought was was deficient was Chapman's "Mind"
The Supervisors voted to approve their Conflict of Interest Codes
that were 50 times more Deficient
Watch: the idiocy if you have the stomach
Kan We Help Asks Supervisors to
Follow Their Own Rules
The Board of Supervisors established a set of rules with Resolution 12-039 that they must follow.
Kan We Help Handout: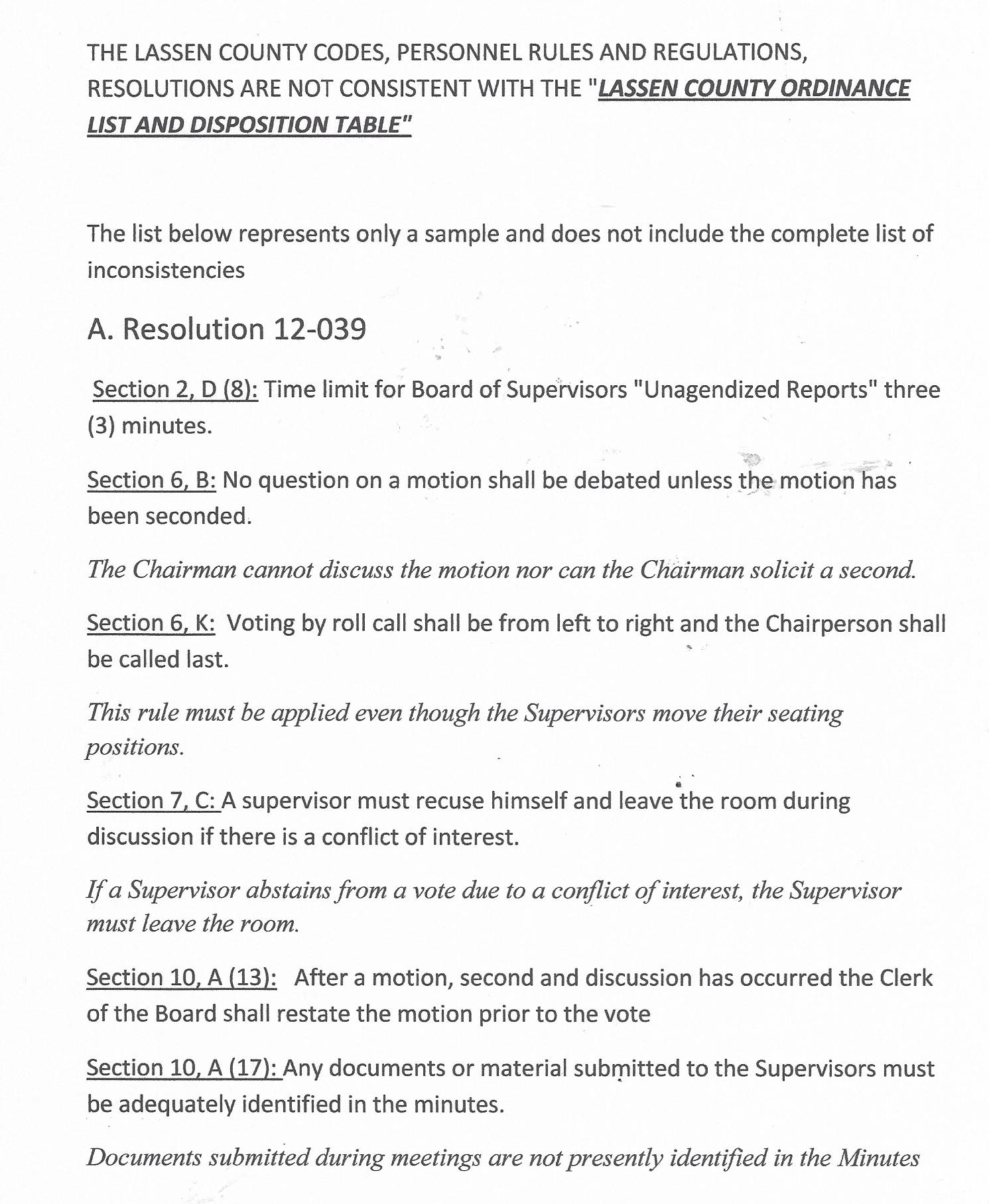 The defiant and arrogant Mr. Burns then puts on a show. He is still unfamiliar with public entity laws and stumbles through each meeting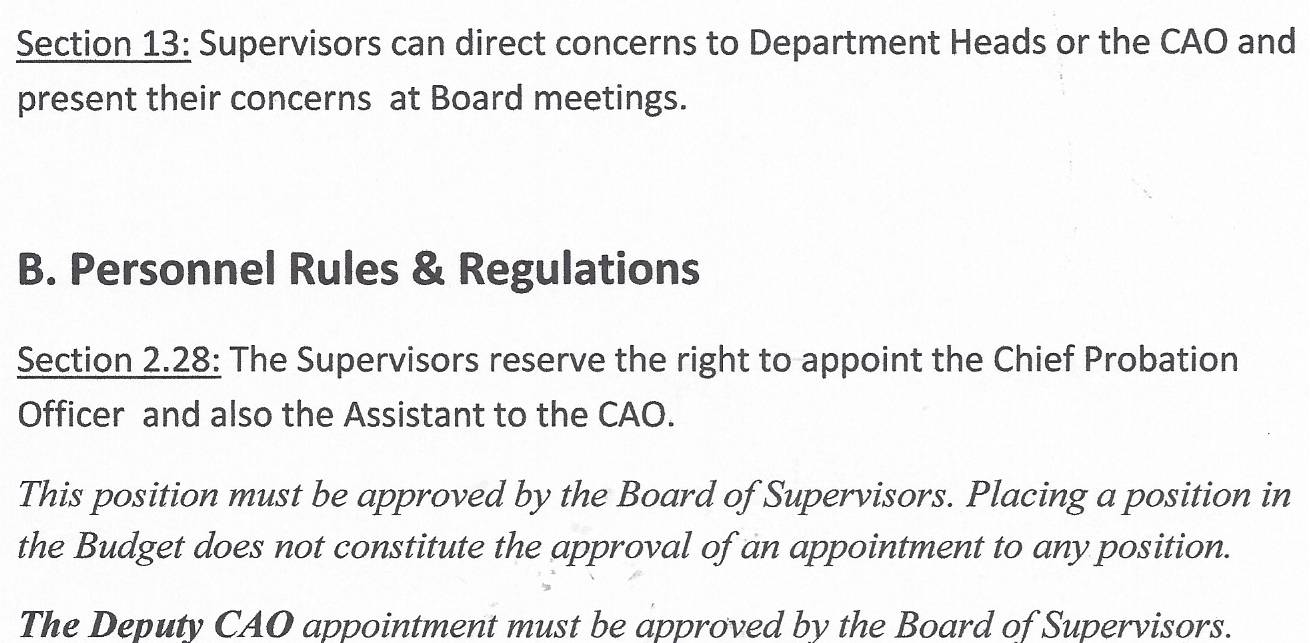 BUT THEY DON'T FOLLOW THEIR RULES !
AND DIDN'T LIKE BEING REMINDED THAT THEY ARE NOT
FOLLOWING THEIR OWN RULES
WARNING:
Mr. Burns, the old days are over
Effective January 1, 2015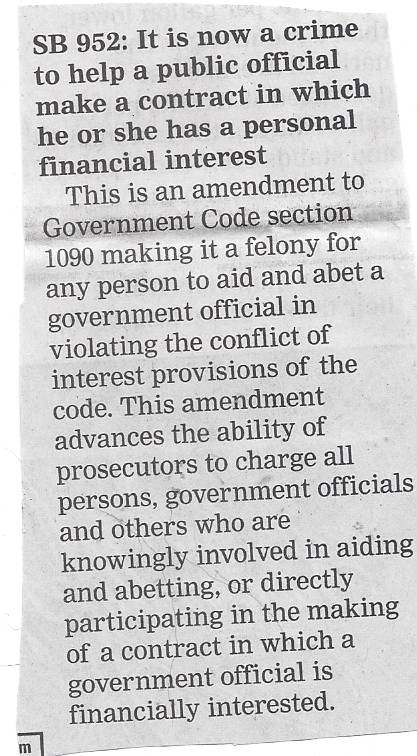 Upcoming: Amedee Parcels RFP
Lassen County Counsel
Bob Burns
Finances New Law Firm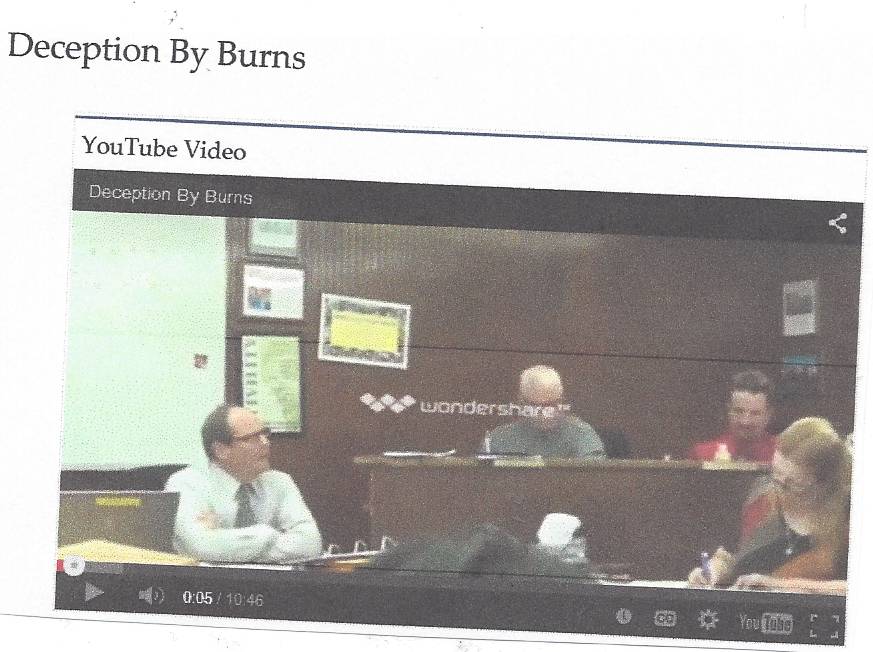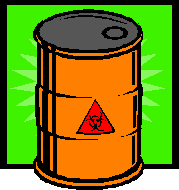 Former District Attorney Bob Burns
brought his bag of tricks with him
when the Lassen County Supervisors hired him as County Counsel.
Note to Bob Burns: Try the truth for a change,
it isn't as painful as being exposed for deception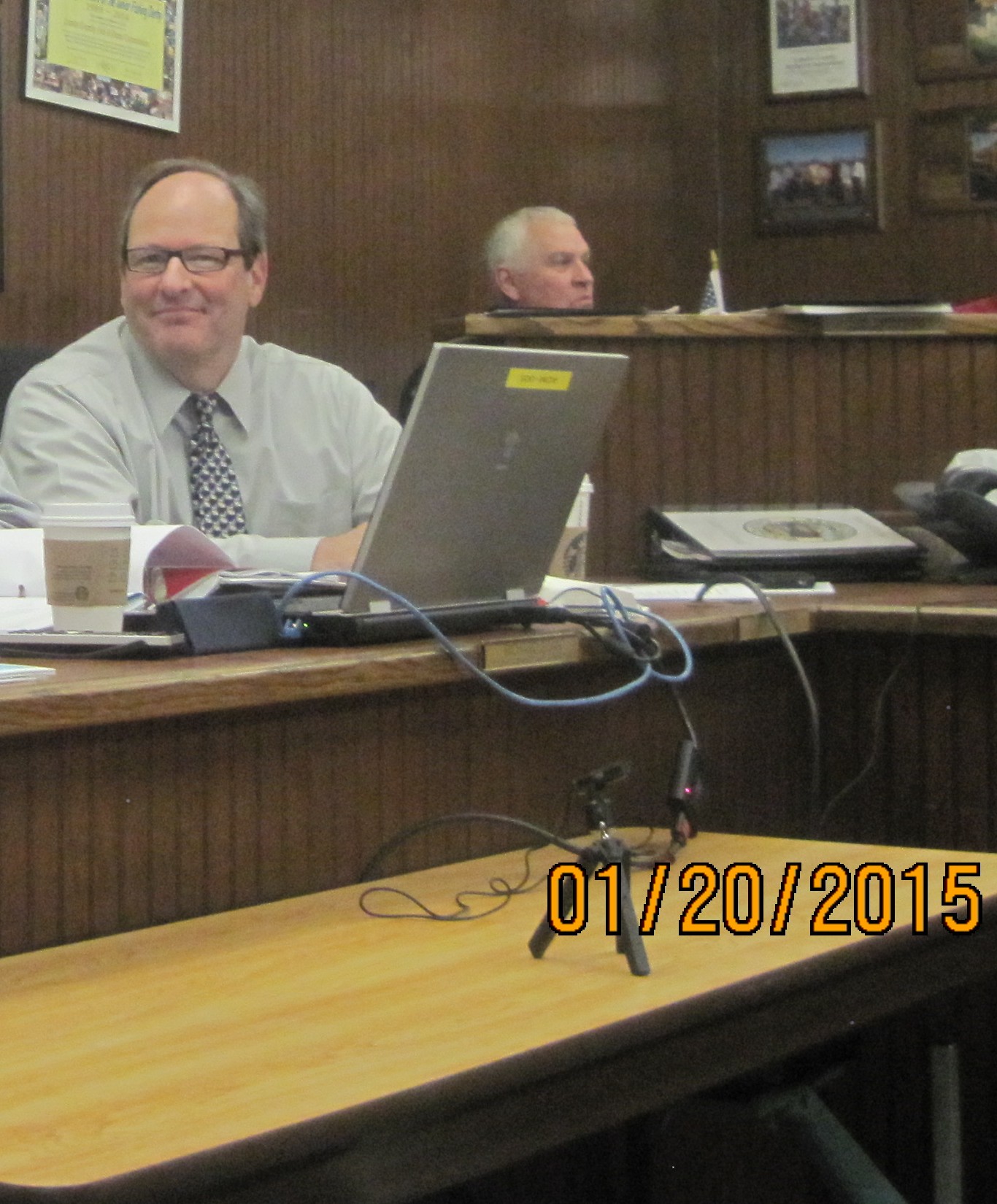 Burns placed a new legal contract on the January 20, 2015 Board of Supervisors Agenda (H-2).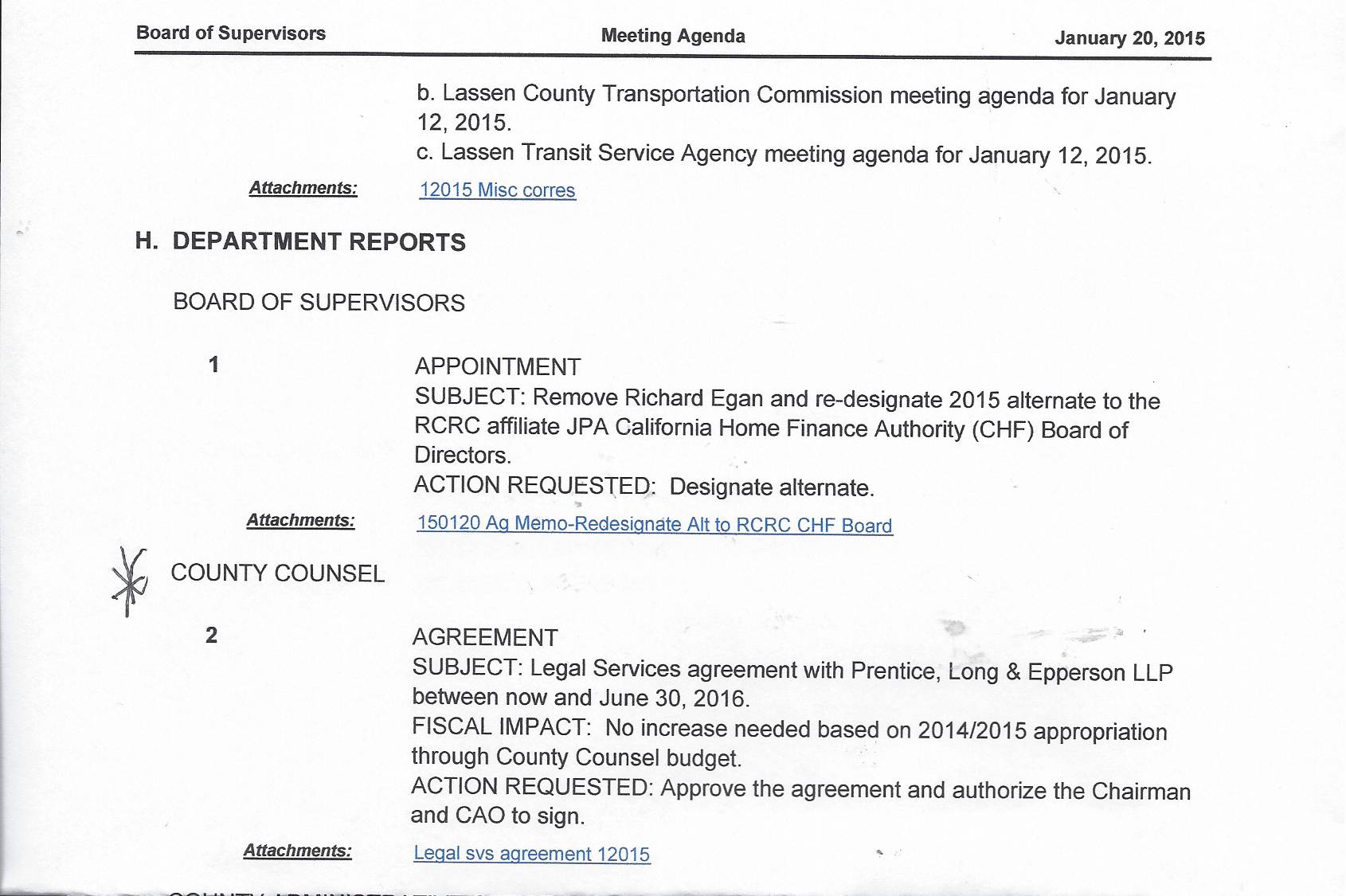 Burns told the Supervisors that he wanted to cancel the Cota Cole contract immediately and hire a new law firm called Prentice Long and Epperson LLP. This law firm was recently formed in December of 2014. County Counsel Burns did admit that Margaret Long was a friend of Rhetta Vander Ploegg (former Lassen County Counsel).
Margaret Long suddenly left the Cota Cole law firm to form this new law firm with Jason Epperson and David Prentice.
We don't know if she was fired or left before she was fired.
During the H-2 Agenda discussions, Kan We Help told the Supervisors that this contract appears to be for "child protective services" consultation but had a very "ODD" clause on Exhibit A ( page 10 of this newly formed law firm's contract).
THE FIVE SUPERVISORS WERE CLUELESS, DIDN'T CARE
OR WERE APART OF THIS FRAUD
Oooops: County Counsel did indeed place a legal contract before the Board of Supervisors on June 24, 2014
for ALL CHILD SUPPORT CASES
but it wasn't with Cota Cole.
This contract did not include services to defend "elected officials"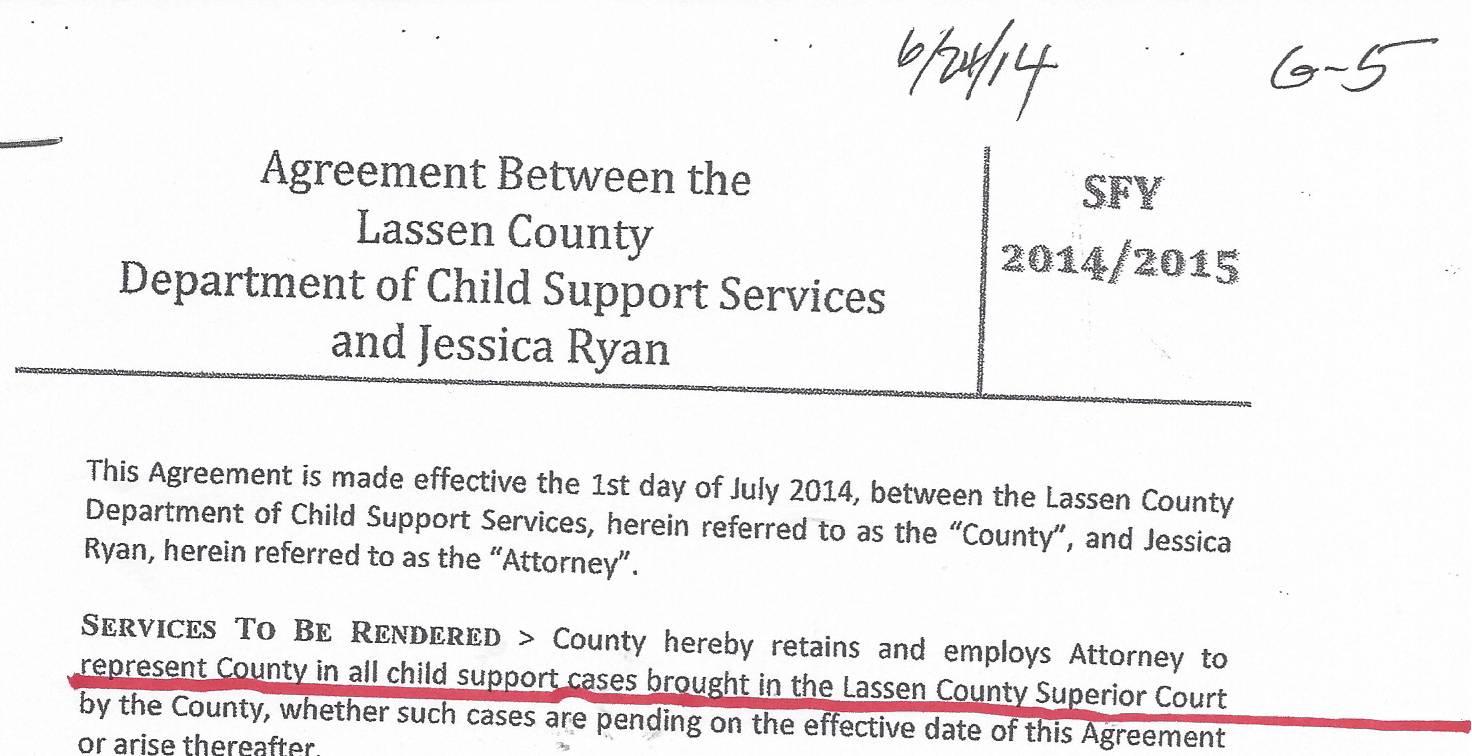 KWH Secretary told the Board that this clause will be abused and it turns out it already has. Burns is using this new law firm to defend County employee Kevin Jones, Brandon Vinson and newly elected District Attorney Stacey Montgomery.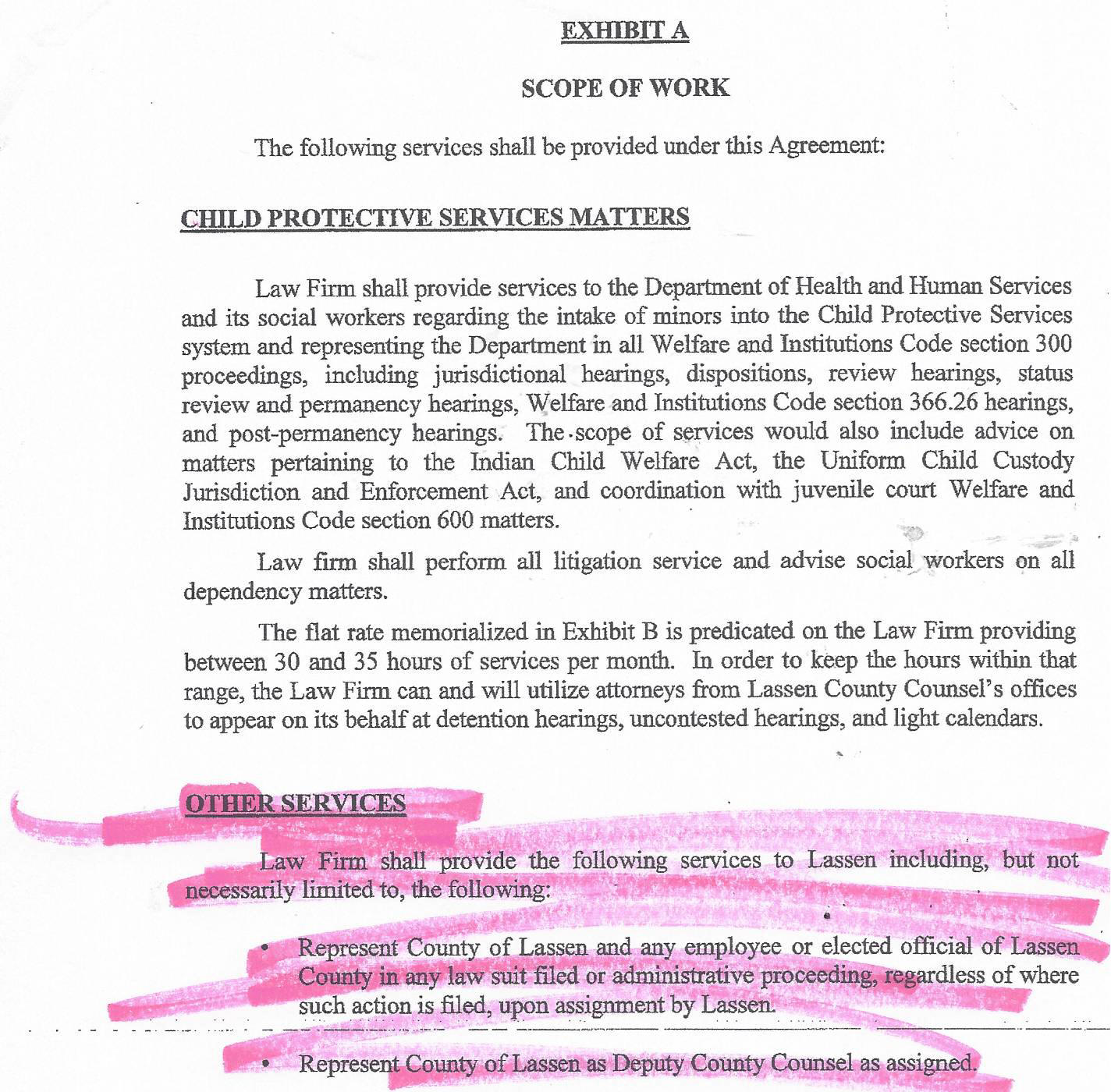 Burns Original Pitch to Extend Cota Coles Contract
in July of 2014
for
"child welfare cases"
aka Case 14 cv 01473
WHAT BURNS DID NOT DISCLOSE, IN PUBLIC, WAS
ON NOVEMBER 7, 2014
MARGARET LONG FILED
A
MOTION IN FEDERAL COURT
TO CORRECT HER MISTAKE
and Judge Claire granted the Plaintiff 30 days to amend her complaint. The Amended complaint was filed on January 16, 2015.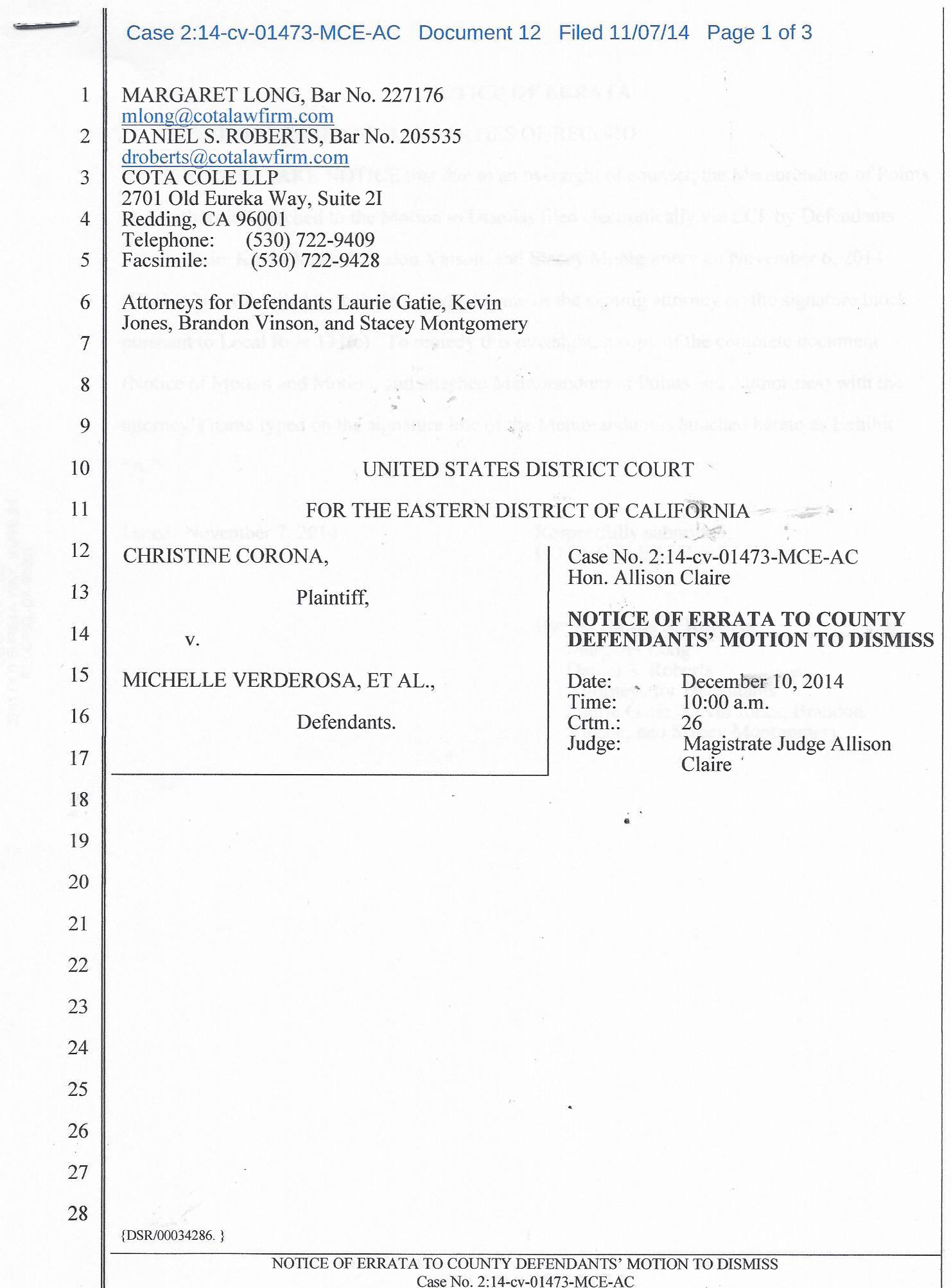 Lassen County Scoop video link: WATCH
AN
IMPOTENT BOARD
IMPOTENT CAO
INCOMPETENT COUNTY CLERK
Kan We Help has asked,
the
CAo
and
County Clerk many times to keep the
Minutes updated and posted
to the County website
They don't think this is important ?
[Supervisors didn't meet for a month and the County Clerk still could not get the Minutes done]
AS OF JANUARY 13, 2015: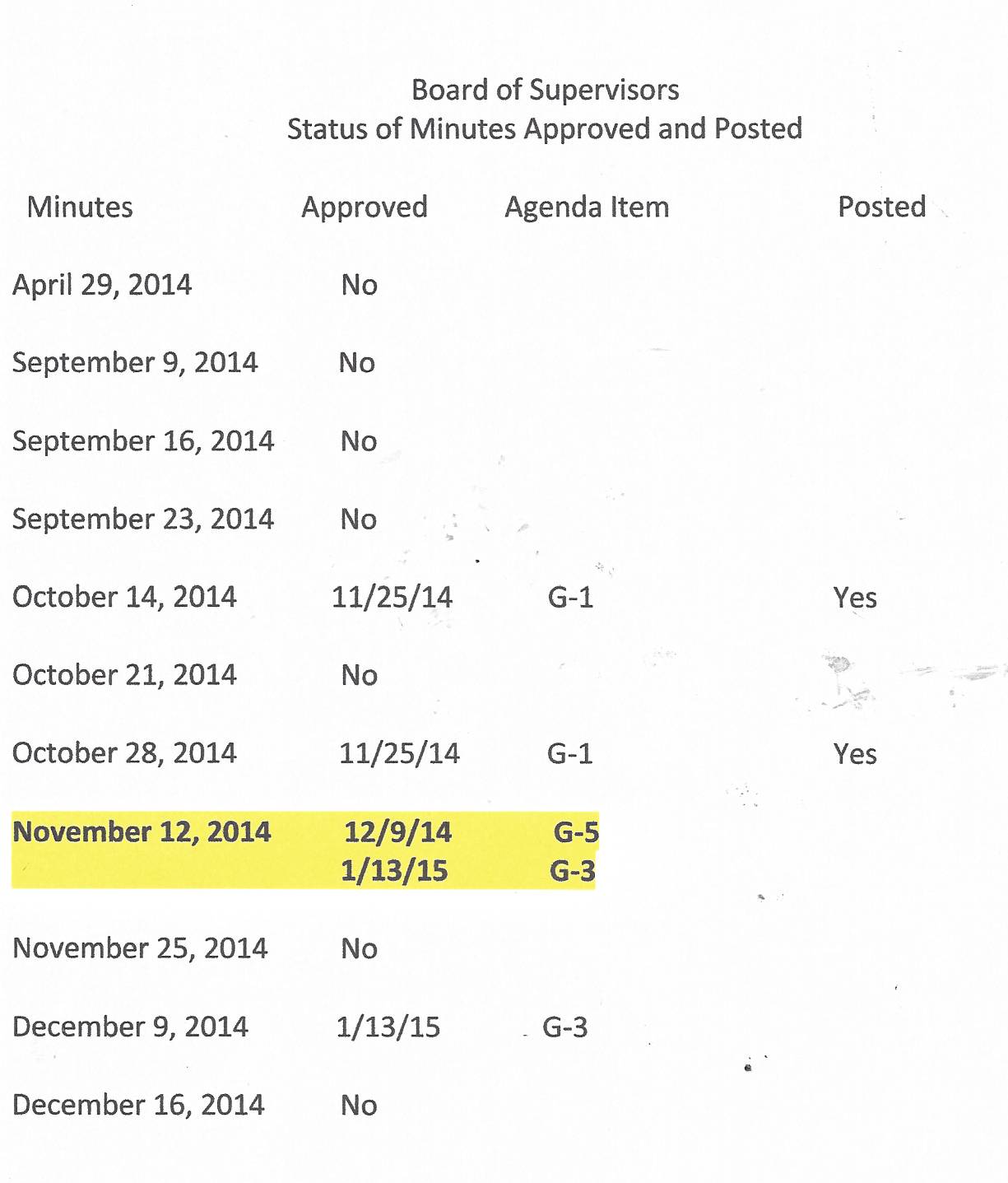 Click "Skip Ad" to watch
Supervisor Bob Pyle
2015 Chairperson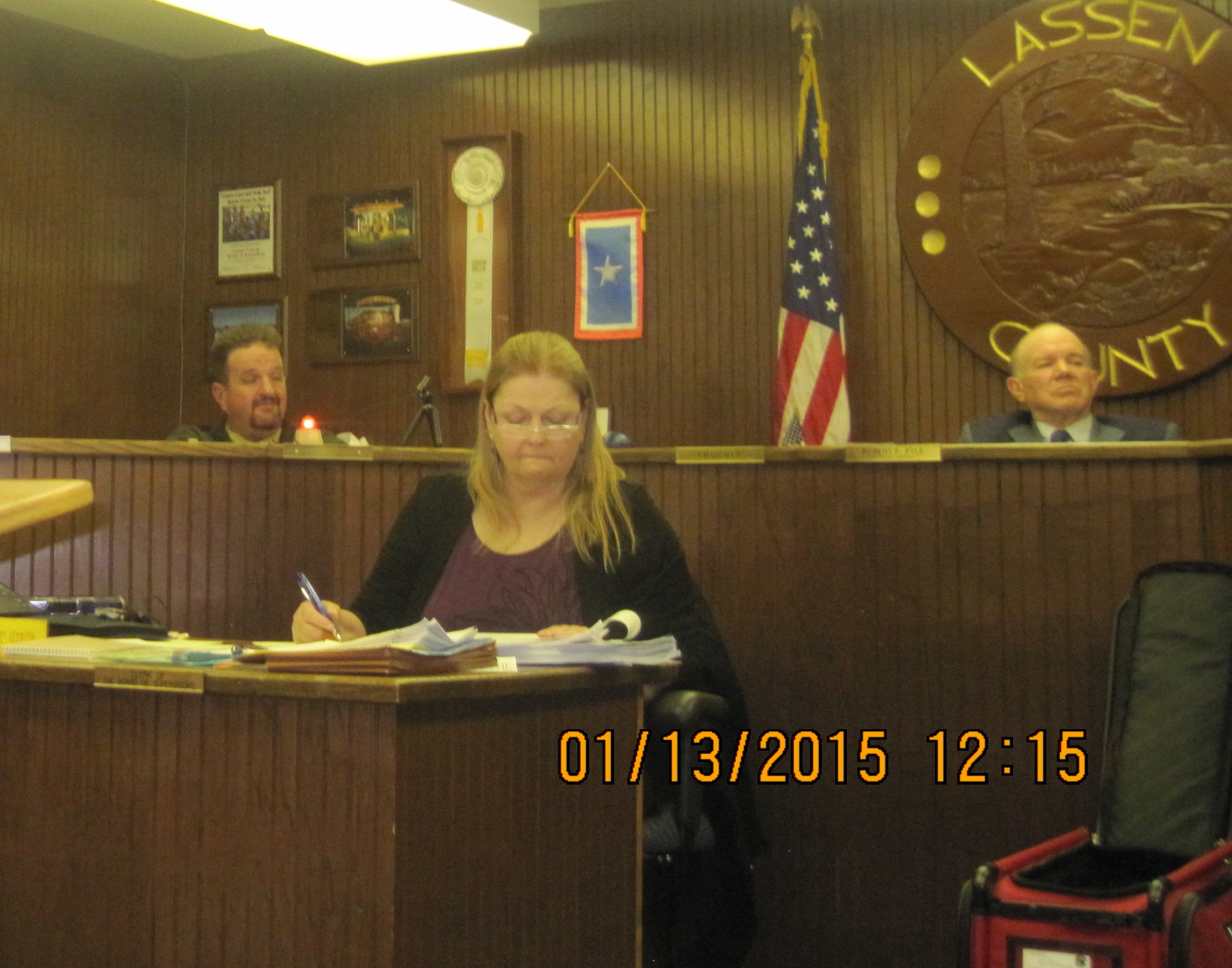 Left: New District 3 Supervisor Jeff Hemphill seems right at home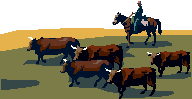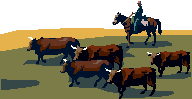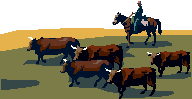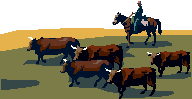 Shhhhh...Rancher Richard Egan hired a Deputy CAOO
Lassen County CAO Richard Egan mentioned that he had hired Tony Shaw as his "Assistant -to-the- CAO as the.... last comment before the December 16, 2014 Board of Supervisors meeting was adjourned. Julie Morgan was the "Assistant-to-the-CAO"? So what is up?
Well, it turns out that CAO Richard Egan hoped no one would notice his "slight-of-hand". Tony Shaw was actually hired as Deputy CAO and started January 5th.
Richard Egan did not have the courtesy (to the public or the Board) of placing this new County employee on the December 16, 2014 Agenda as an introduction/approval of his new "relief" CAO. Egan didn't even place this new County Employee on the January 13, 2014 Agenda. This was not an oversight but a deliberate attempt to hide the fact that he had hired Tony Shaw?????
THIS IS NOT A GOOD SIGN
FOR BEGINNING A NEW YEAR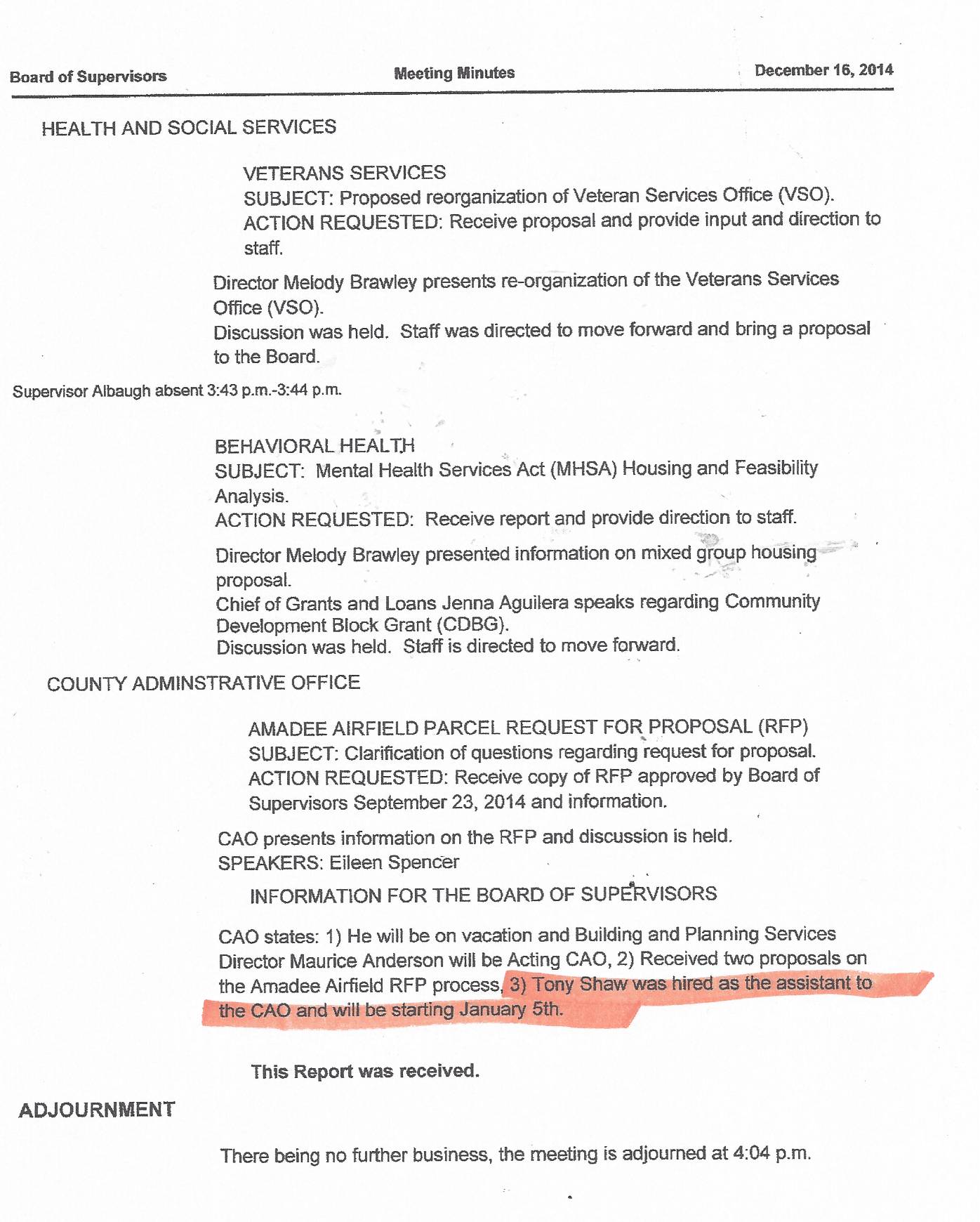 THE TAXPAYERS NOW PAY RICHARD EGAN $175,000 A YEAR TO RANCH
New
Lassen County Supervisor
Chairperson
will be elected at
the January 13, 2015 meeting
County Counsel Burns claims the County has been exposed to 5 potential lawsuits.........?
WHAT ?
Is this job security for Burns or just screw-ups he made in 2014
Sierra Army Depot Commander
Denies
Knowing Anyone from HSP Resources, Inc
The Commander of Sierra Army Depot, today, not only denies knowing anyone from HSP Resources, but states that he is not negotiating with any private entity party for leasing Army property.
SAID Chief of Staff Aric Manner also stated that the Army has no plans to lease the Amedee Army Airfield to any private party now or in the future.
Page 18 of Steve Pezzullo, Larry Smith and Hal Hays Bid for the Amedee parcels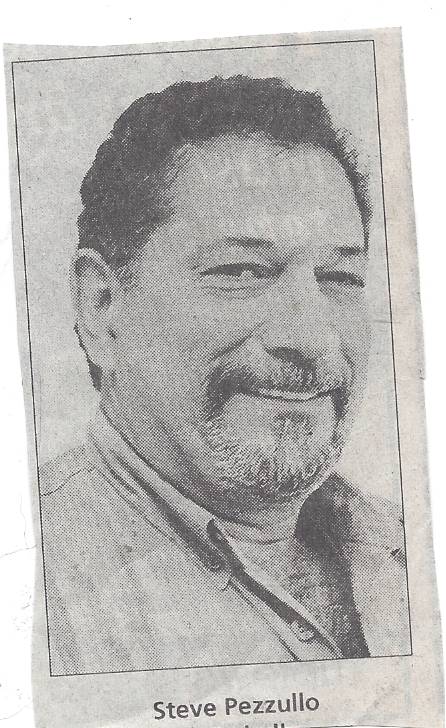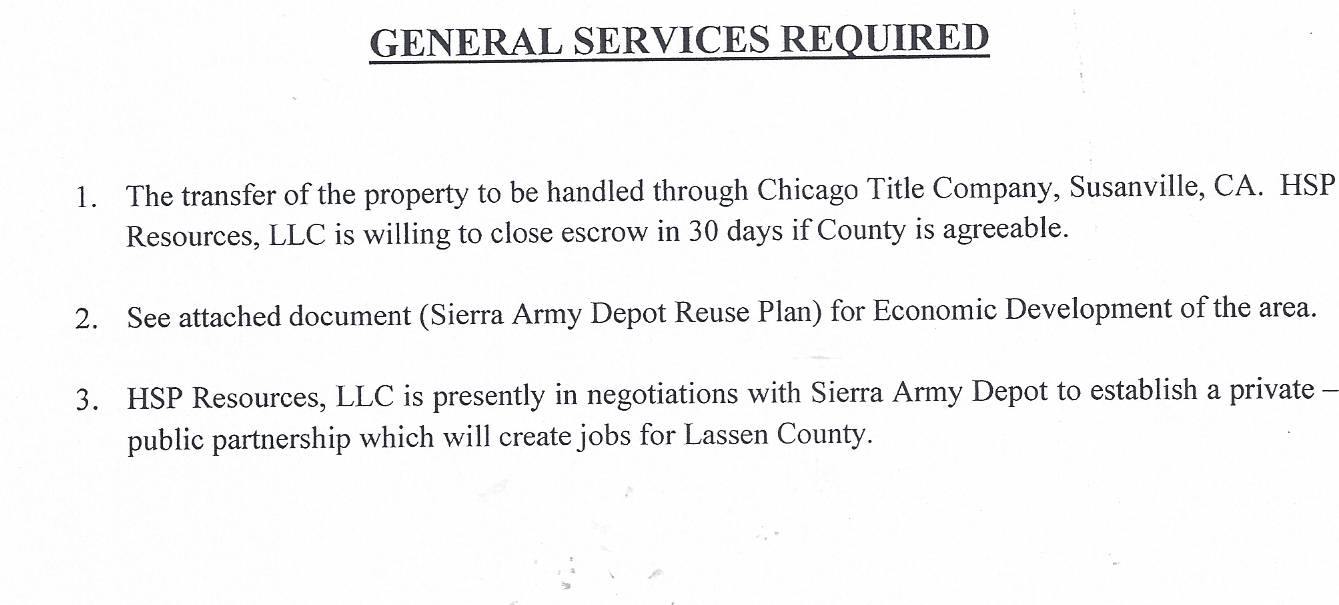 Sierra Army Depot states that this is not true
Lassen County Quagmire
Will the Supervisors reject all bids
and
start over and do it right this time?
Will the Supervisors order the $40,000 mandatory "Airport Use Plan" before they re-issue any more RFP's to sell the Amedee parcels ?
BACK CHANNEL DEALINGS
How far did the Supervisors go?
The Draft RFP for the Amedee Airfield was "prepared to be issued" on February 1, 2014
HSP (Pezzuullo/Smith) then purchased land and mineral rights above the Army's Airfield
from February 23, 2014 to April of 2014, for $450,000. [Jack & Margaret Humphry purchased this land in 1950, at a tax sale, for $32.15]
SUPERVISORS:
The Amedee Airfield property is over 3,000 acres and is worth more than $450,000
Steve Pezzullo's HSP submits their RFP ($25,000) and states that they will trade the "One Stop" building in Herlong for the Airfield property and also states that they are negotiating with the Army for the Airfield itself.
The mandatory Airport Land Use Plan will cost the taxpayers $40,000
Where does "US Mine" come in?
This is a "shell" corporation created in California, on April 23, 2014, to acquire the land around the airfield.
They put together 30 names to form this "dummy" corporation. They have no capital assets?
[........aka US Mine offers $35,000]
Guess where A. Scott Dockter claims his corporate residence is?
3090 Boeing Road, Cameron Park, CA
Dockter recently joined US Mine in October of 2014
We need to ask what Tom Hammond is getting, because none of this helps Herlong
WHERE IS COLONEL SLOSSON IN THIS SCHEME?
Supervisor Hammond asked the Commander of SAID to the December 9, 2014 Board Meeting[Video:Part 8] two days before the Amedee RFP is due.
He made a lot of unusual promises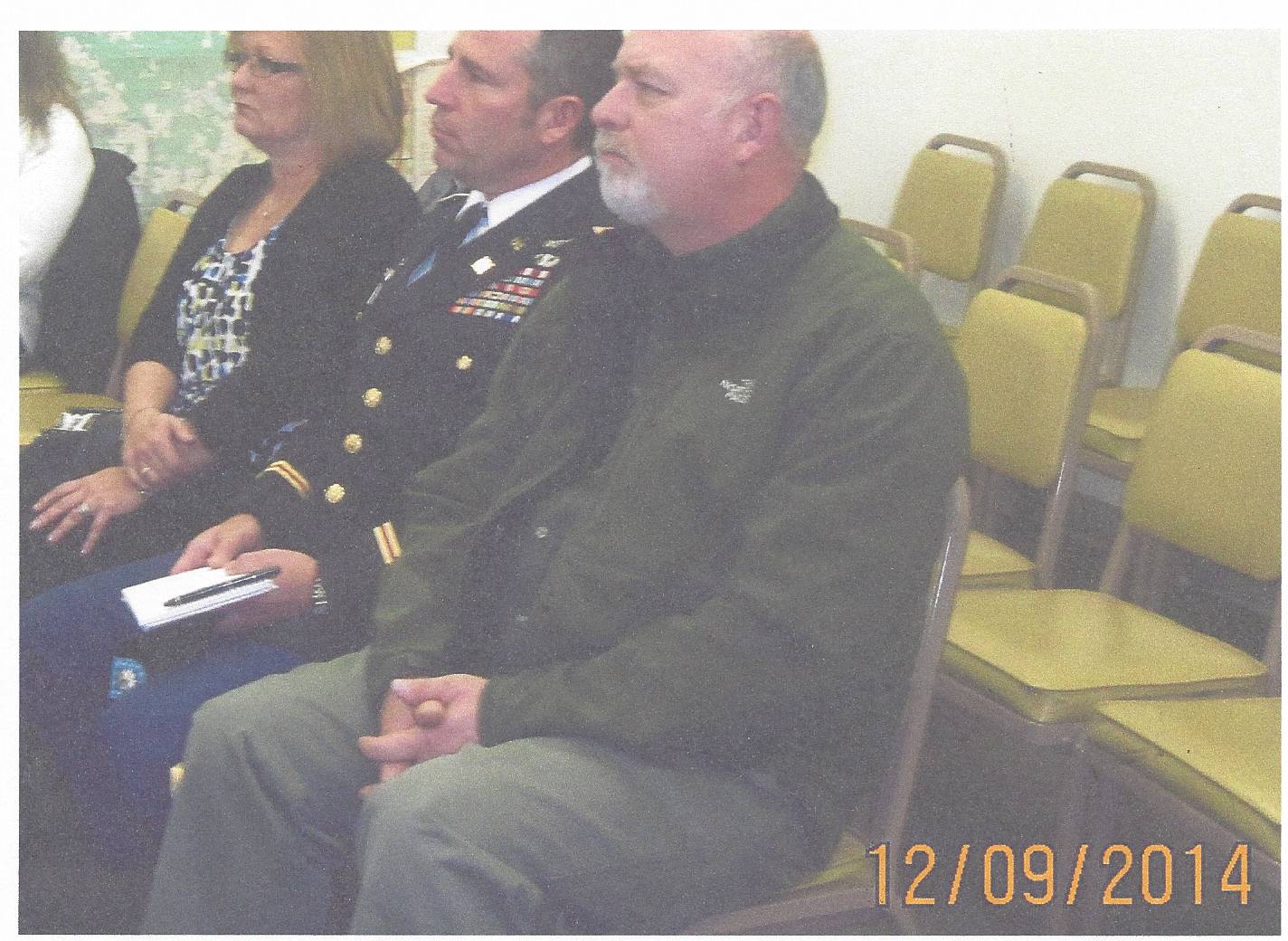 We have asked the US Army FOIA Officer in Warren, Michigan if Col. Slossen can enter into a lease/sale with anyone other than Lassen County. No response has been received.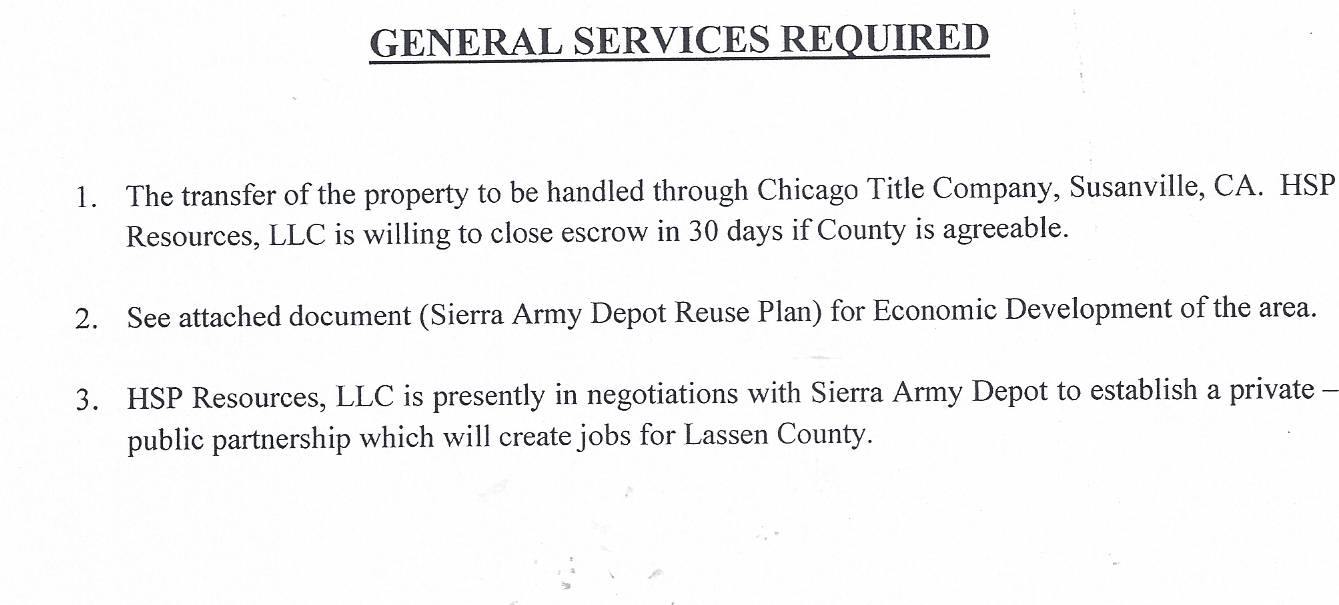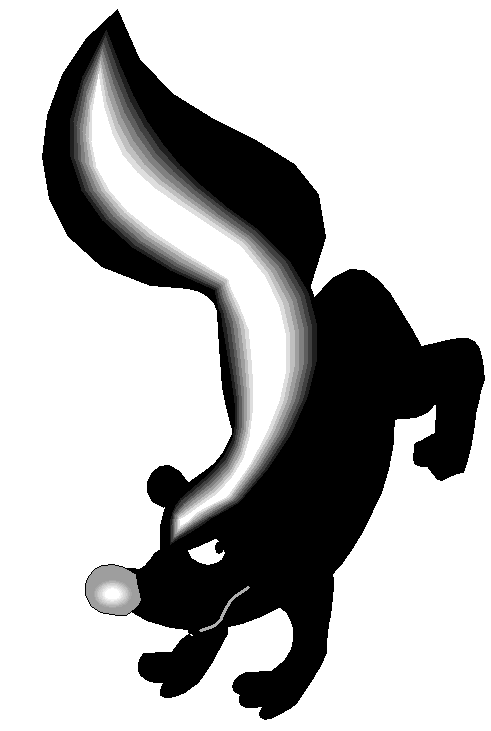 Did the Lassen County Supervisors
Vote
to
take an Easement across the pool parking lot to the Small Sheriff's Boat House
at their November 25, 2014 meeting
NOW, LOOK AT THE PARCEL WITHIN THE BLUE LINE

Their discussion was to approve an easement perpendicular to the Boat Storage building (this building actually sits at the bottom of the photo on a separate lot). Chapman made a fuzzy motion (?) but the CAO failed to EVEN show the Supervisors or the public where this easement will be.
SO WHAT DID THEY APPROVE? WE DOUBT EVEN THE SUPERVISORS KNOW WHAT THEY VOTED ON.
IT WOULD BE NICE TO BE ABLE TO TRUST THIS BODY, BUT THAT TRUST HAS LONG BEEN ERODED TO JUST SUSPICION
[The BOS will need to give the HLVRA the Roosevelt school (Parcel B) in order to issue any type of Certificate of Participation securities]
Watch what they do, not what they say !
LASSEN COUNTY SUPERVISORS GIVE
CAO DIRECTION TO LOOK INTO
$4,000,000
"CERTIFICATE OF PARTICIPATION"
The Lassen County CAO wants to use the COP as a financing tool for Capital Improvement Projects,
which presently do not exist
Courthouse Renovation- $1,400,000
Community Pool- $1,100,000
BLM Bldg. Purchase- $1,500,000
Certificates of Participation are a lease financing agreement in the form of tax exempt securities. They can be marketable to private investors and are not considered DEBT.
This action only requires a vote from the Board to proceed but the Board must first identify and add these Capital Improvement Projects to their budget before proceeding. Something the Board has been reluctant to acknowledge. This would expose the Supervisors to a level of scrutiny by the public.
Certificate of Participation Procedure
1. The City/County identifies the leaseable asset
2. The City/County leases/transfers the leaseable asset to HLVRA
3. The HLVRA leases the asset back to the City/County
4. The HLVRA names a Trustee to execute the Certificates of Participation to the public
The City of Susanville transferred "A" below and the County is attempting to transfer "B" to the HLVRA.
THE COUNTY'S PART IS A PARKING LOT.
TO INVESTORS, THIS IS A PARKING LOT
Attending a Lassen County Supervisors meeting is like
sitting down at a poker game that you know is crooked.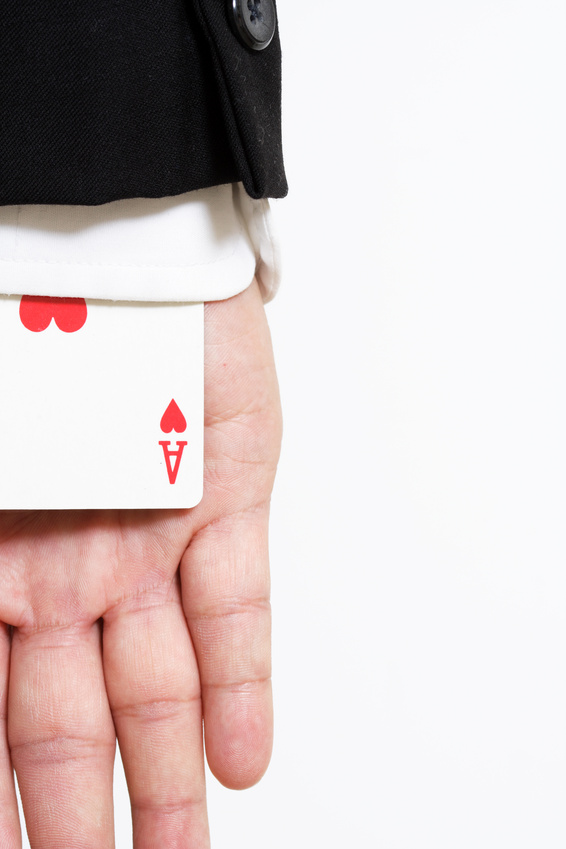 Larry Wosick hands his secret ballot to the Clerk and asks the remaining Supervisors to do the same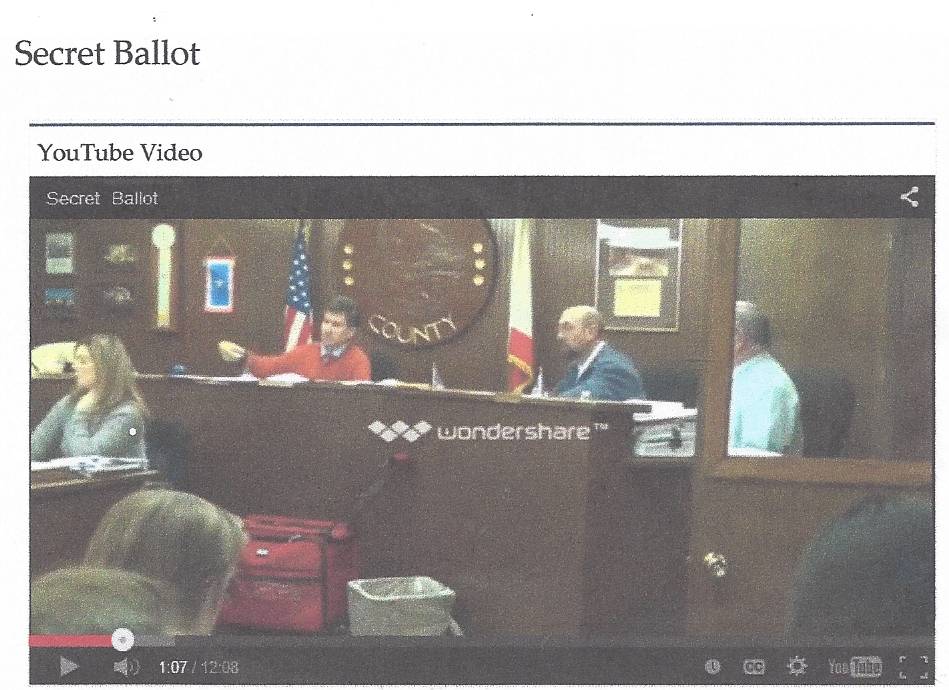 Kan We Help has received a ton of e-mails, mostly outside the County, wanting to know if anyone has confirmed that Bob Burns still has a license to practice law.
Lassen County Counsel Bob Burns can be seen helping the illegal "SECRET BALLOT". Bob Burns, has a license to practice but it is clear that he chooses not to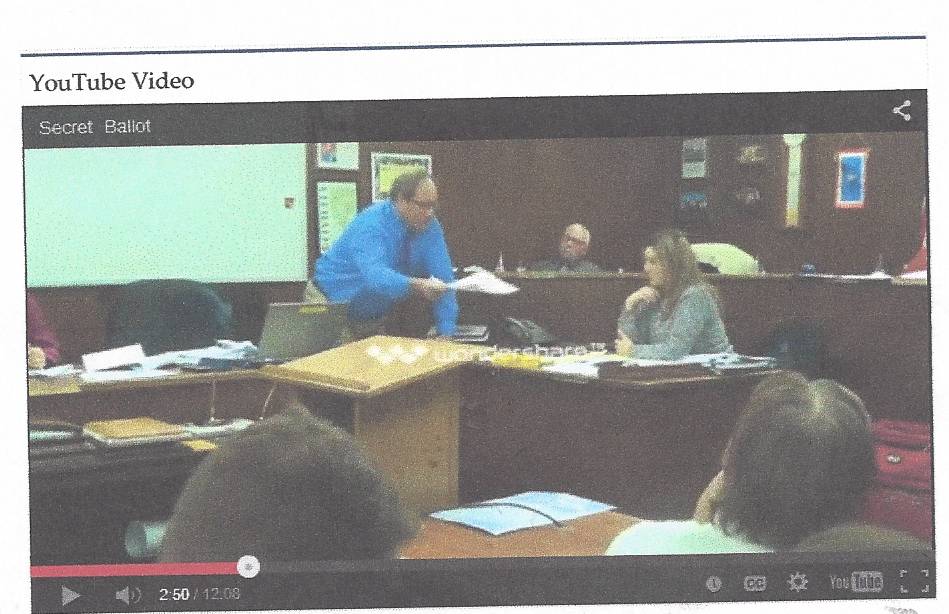 The Flim Flam Man is Gone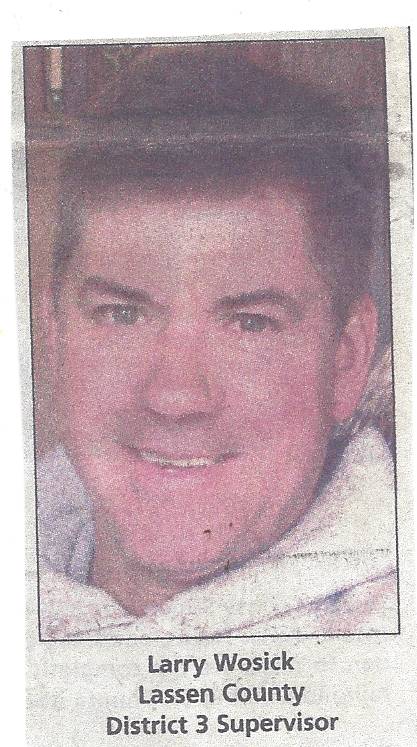 Good bye and Don't let the door hit you in the As_.
......more about the meeting
While Wosick was going up the stairs before the Supervisors meeting, he was overheard saying that he was going to put Wayne Langston's name down on a piece of paper and pass it around to the other Supervisors.
Wosick's last rotten act
Wosick did in fact try and appoint Wayne Langston to the RCD Board (Honey Lake Valley Resources Conservation District) via little pieces of paper.
OF COURSE, THIS WAS ILLEGAL AS HELL.
The over 40 RCD customers that attended (standing in the hall) stressed to the Board that they need to appoint someone who will bring peace to the Board.
Wosick Puts a Thug on the RCD Board
Wayne Langston was a tyrant and a thug when he sat illegally on the LMUD Board. He actually had Agenda's that prohibited any public comment and the audience had to endure story after story of how he "beat" his child.
Burns turned the other way then when Brown Act complaints were filed and still disregards and disrespects the Brown Act today.
Langston was arrested by the CHP for a DUI. District Attorney Bob Burns got him and Frank Cady off.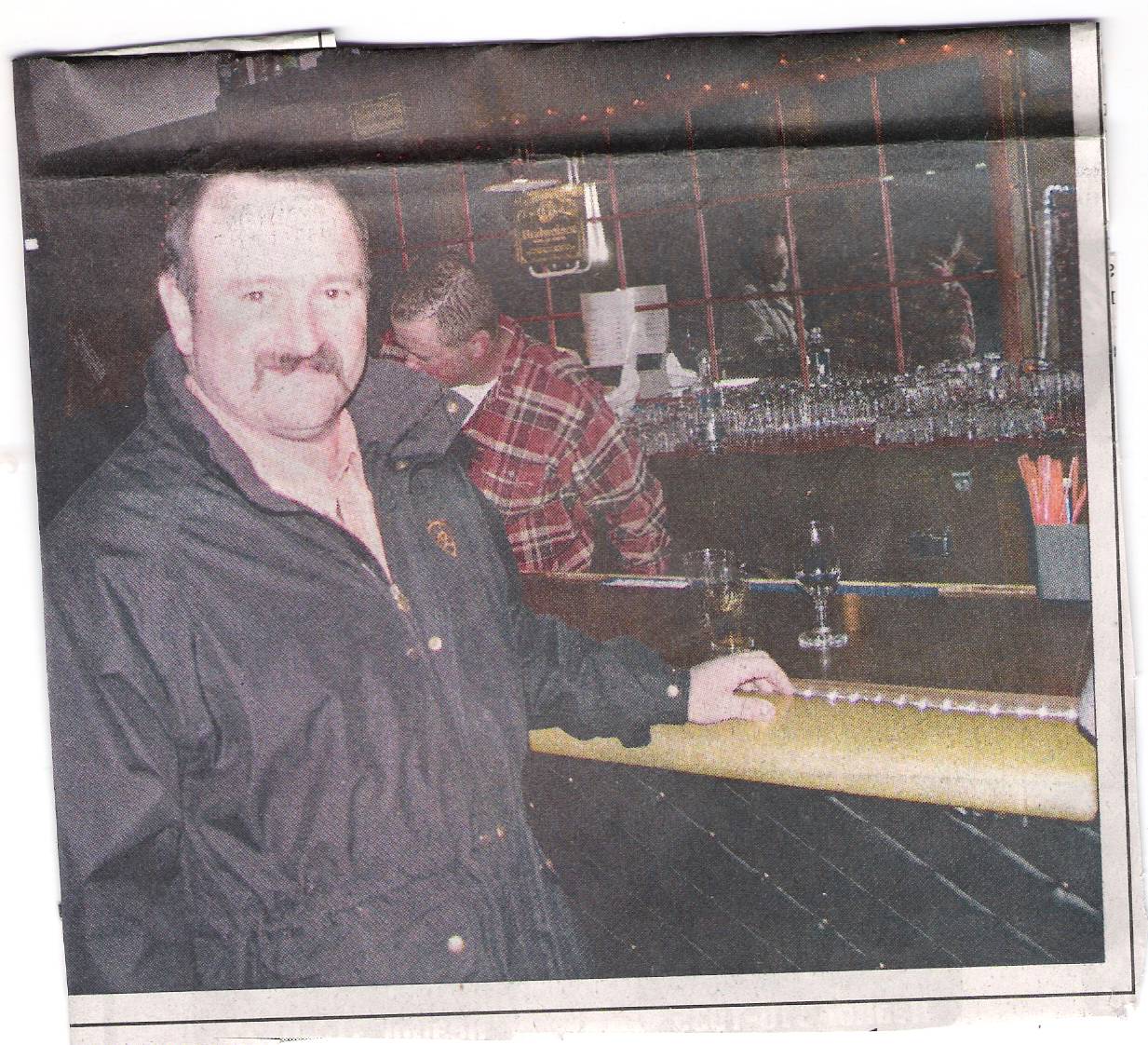 Water issues in Lassen County are escalating. Egan, Hemphill, Pyle.......all familiar names, all are accused of water usage abuse
CAO Richard Egan Tampers With
Amedee Request for Proposal ?
Kan We Help printed & saved the Amedee RFP when the County published it on 9/18/23.
The Original Resolution stated the RFP would be released "without modification" and yet when Kan We Help printed this same RFP from Lassen County's website, on 12/8/14, it had been altered. (4 pages had been deleted)
Exhibit "A",
which defines the boundaries of the Parcels for sale,
was on page 69-71
These pages, of the legal boundaries, conflict with the
graphics included with the Amedee RFP
It gets worse.....CAO Egan sends Kan We Help a version, on 12/9/14, that has 14 pages deleted.Mr. Egan's copy was not bate stamped.
The "County approved Amedee RFP" was bate stamped (each page numbered)
Several companies want to know why this was done and what exactly Lassen County is selling .
AMEDEE AIRFIELD PARCELS
BIDS
December 11, 2014
The public Request For Proposal to sell the 3576.49 acre contaminated surplus property
given to Lassen County in 2003 by the Sierra Army Depot
FIRST BID -$35,000
US MINE CORPORATION

Recently formed: 4/23/14 California corporate ID: C3669150
Recently formed: 9/12/12 Nevada corporate ID: E0473932012-0
According to the California Secretary of State, this was formally US Central Africa Diamond Mine
Scott Dockter moves around alot and seems to be a "FOR HIRE" CEO. His last job was at a web company called Port of Call. He left Port of Call on October 27, 2014 and is now with the newly formed US MINE.
According to Nevada public records, the Company itself isn't worth anything
SECOND BID -$25,000
HSP RESOURCES, INC.
Recently formed: 9/25/13 California corporate ID: 201327010167

This corporation was formed immediately after Lassen County Supervisors sold the township of Herlong, to Steve Pezzullo for $31,900 which included, in the Deed, the "One Stop" building that Lassen County recently renovated with State funds. The funds were granted to the County with a legal caveat that it must be held for 20 years. So much for laws in Lassen County.
HSP bid is $25,000 but wants to swap the "One Stop" for the Amedee Airfield parcels.
HSP, coincidently, purchased the mineral rights to the land north of the Amedee Airfield in April of 2014.
Pezzullo, coincidently made this same offer weeks after he purchased the township of Herlong.
Who wasn't invited to the Party ?
Two companies withhold bids until RFP flaws are fixed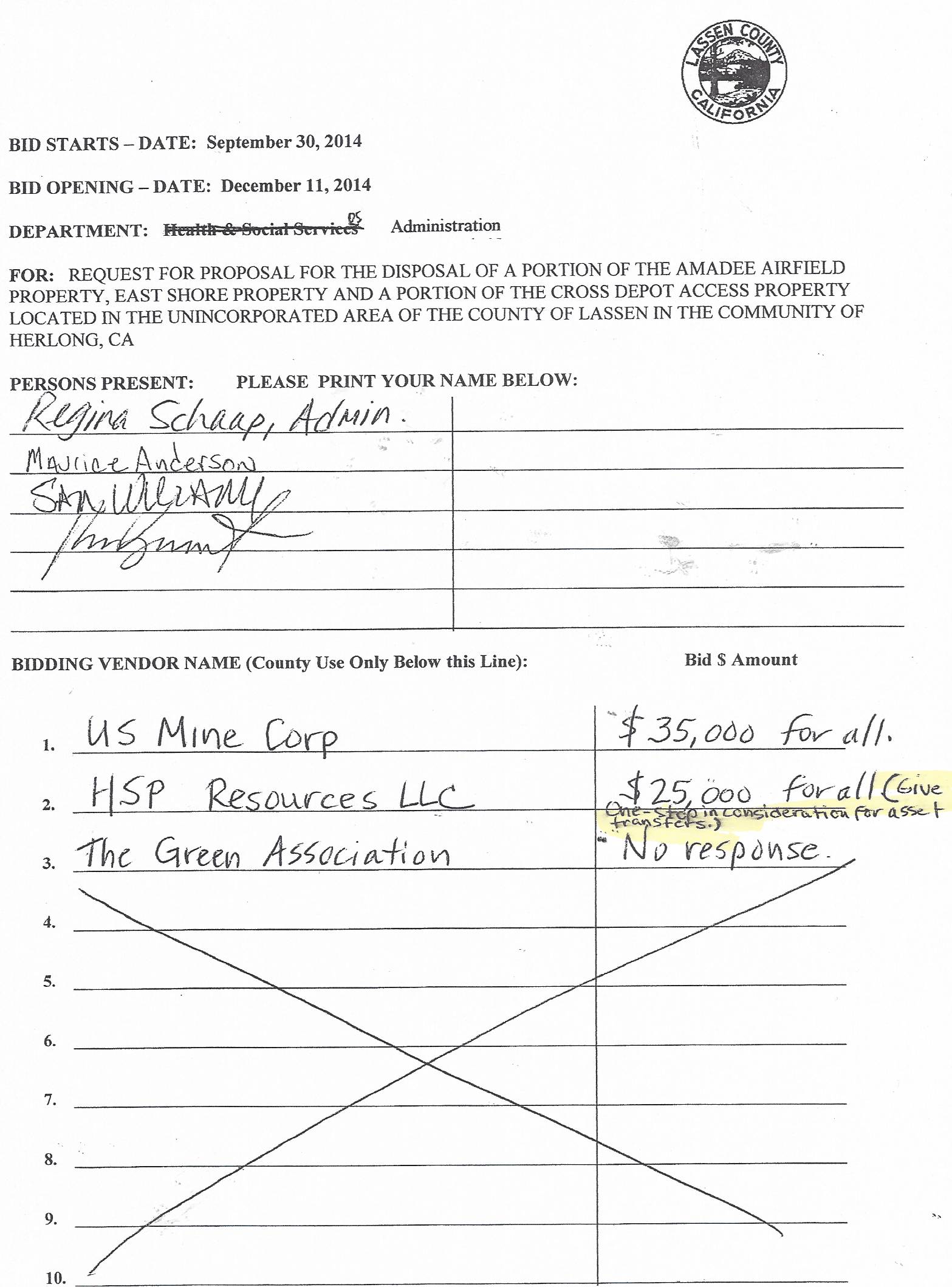 PUBLIC MISLED ON RFP

......everyone except HSP Resources LLC
Public record shows that Steve Pezzullo's HSP Resources LLC purchased the parcels above the airfield immediately after the RFP was issued in January/2014. This land would give them direct access to the electrical substation (which would save them hundreds of thousands of dollars to construct)
District 5 Supervisor Hammond and outgoing Supervisor Wosick show no reaction when Kan We Help exposes a parcel included in the RFP (electrical substation) that the Board voted to exclude. Video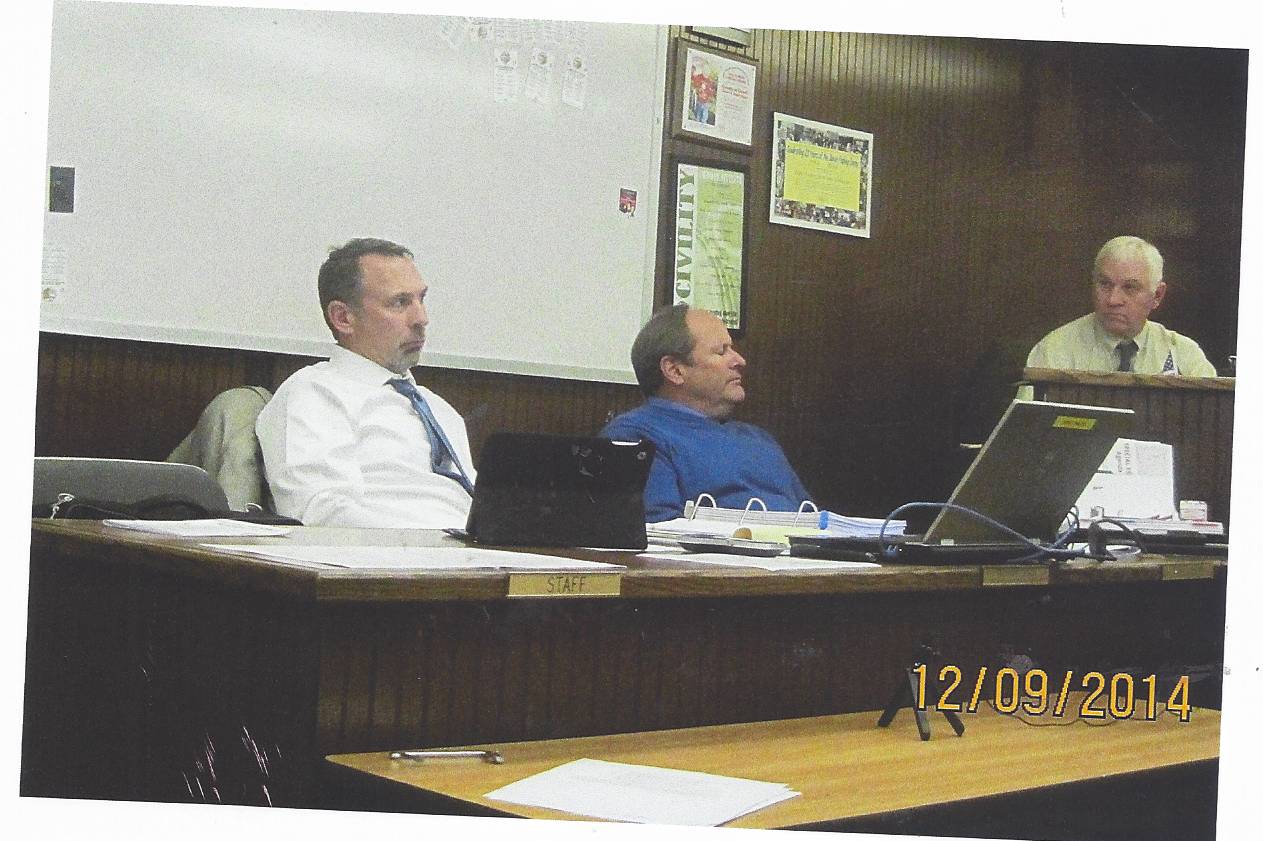 The Lassen County Supervisors tasked CAO Richard Egan to develop a Request For Proposal for the Amedee Airfield Parcels.
Egan also wrote the Herlong RFP which included selling the Herlong One Stop Building that was also not to be sold . The Grand Jury found such irregularities that it sent the complaint to the District Attorney.
The Lassen County DA enabled this latest action by the Board because she chose to look the other way on the Herlong complaint. Egan gets his direction directly from the Board of Supervisors.
On September 23, 2014, the Board voted to approve Egan's RFP as it was submitted.
[the Minutes of this meeting have been deliberately withheld by the County Clerk's office]
You will see, in the September 23 video, that Supervisor Albaugh noticed that the electrical substation was included in the RFP.
The song and dance that followed is revealing
A Resolution was also passed, on 9/23/14, stating the RFP will be issued "without modification".
This is an important fact because Richard Egan sent Kan We Help a "modified" version of the RFP that deleted 14 pages of the original RFP
Lassen County Board of Supervisors
Must Reject
All Amedee Airfield Bids
on
December 11, 2014
CAO Egan and the Board got away with the Herlong One Stop sale, but they got caught with the Amedee Airfield RFP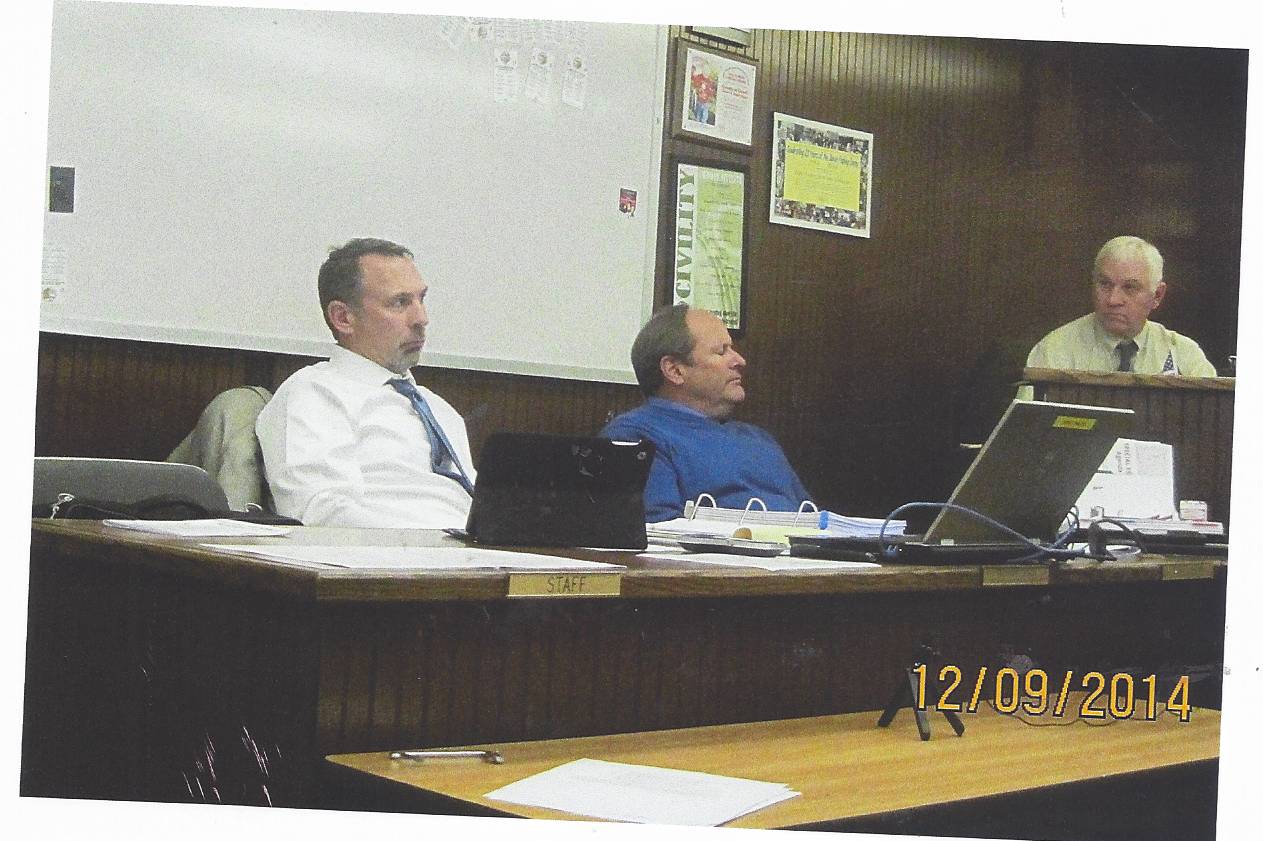 Left to Right: CAO Richard Egan, County Counsel Bob Burns, District 5 Supervisor Tom Hammond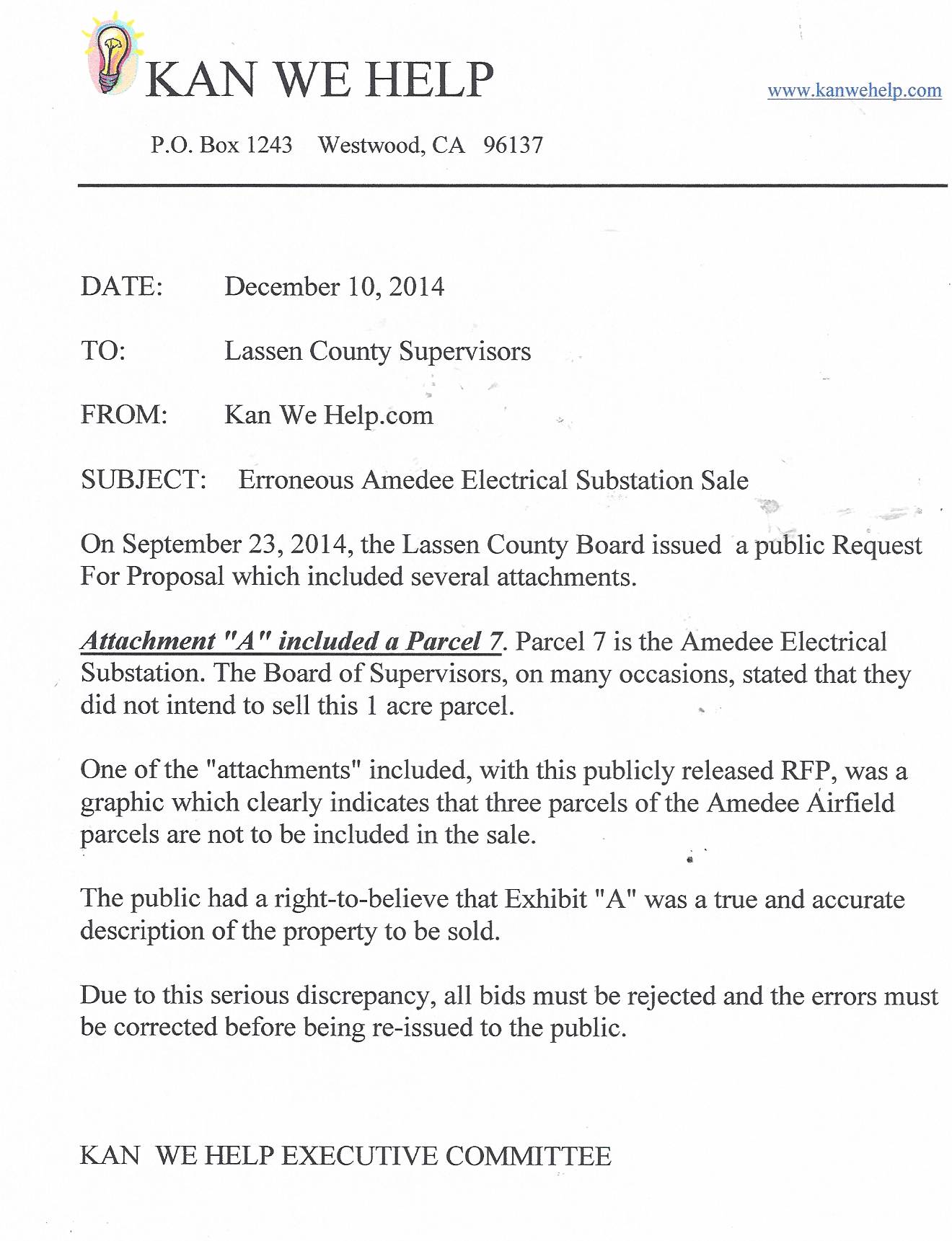 CAO Egan and Lassen County Supervisors
intend to pull another
"Ooops, we didn't intend to sell that"
At public meetings, CAO Richard Egan claims that the Amedee Electrical Substation is not included in the RFP.
But it is clearly included.
Amedee Airfield Parcels RFP
Rigged From Day One
The Lassen County Supervisors placed the first RFP to sell the Amedee Airfield & surrounding parcels (most are contaminated with ordinances and explosives) on their January 28, 2014 Agenda.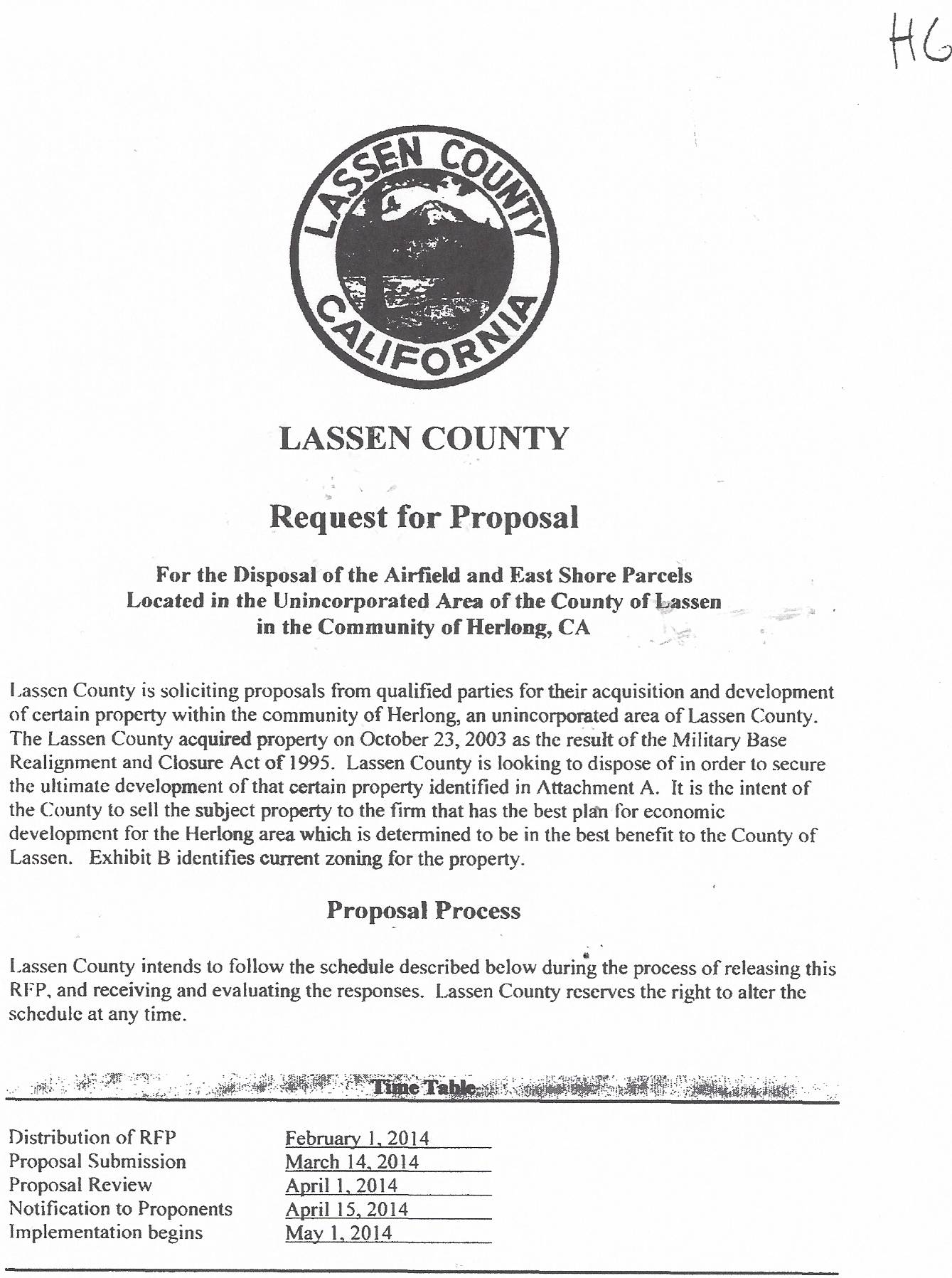 ....and then proposed to quickly issue the RFP on February 1, 2014 with a bidder submission date of March 1, 2014.
This gave Steve Pezzullo, and his partners (HSP Resources LLC) just enough time to buy the property above the Airfield, on February 22, 2014.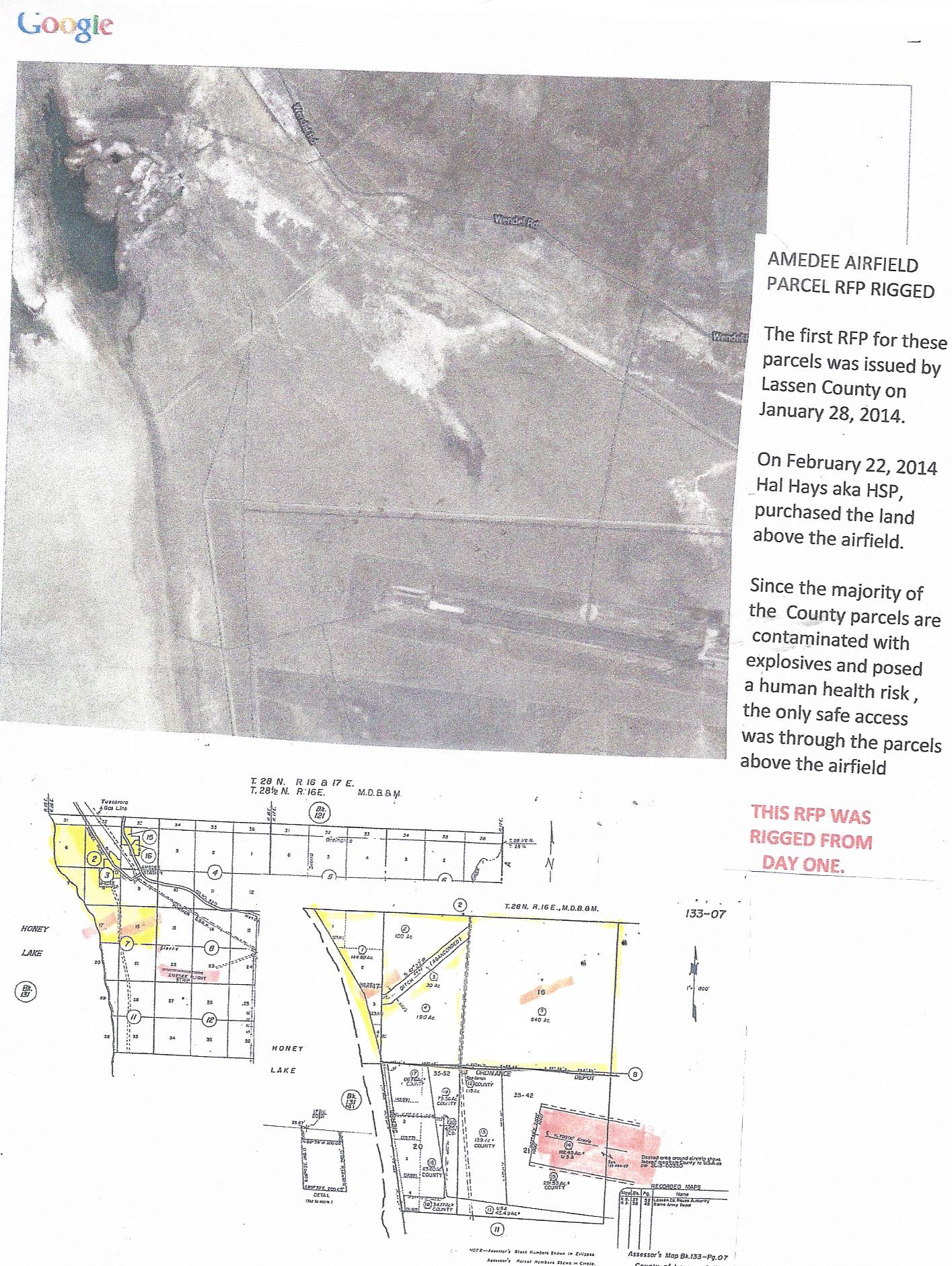 Kan We Help eventually stopped the first RFP by pointing out that Lassen County could not sell a federal airfield.
Eventually the County issued six (6) RFP's that were equally as flawed
Steve Pezzullo, Larry Smith and Hal Hays paid over $450,000 for the parcels contiguous to the Amedee Airfield Parcels on February 22, 2014, 25 days after the first RFP appeared on the Agenda.
The deal had been made
HOW MANY SUPERVISORS SOLD THEIR VOTES ?
At least three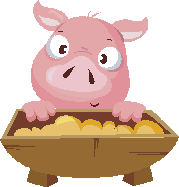 Larry Smith or Steve Pezzullo or Hal Hays
GUARANTEED
THE AMEDEE AIRFIELD PARCELS
on December 11, 2014 ?
WHY YOU ASK......?
1. On September 17, 2013, Jack Hanson & Larry Wosick and the County awarded Steve Pezzullo the Herlong township for $31,900 and immediately transferred the property to the newly formed (9/25/13) HSP Rescources LLC.
On November 25, 2014, Larry Smith
of HSP Resources LLC (Hays, Smith, Pezzullo) came before the Lassen County Board of Supervisors and complained that he had wrongly been assessed at $528,000 for the township of Herlong, which he now has to pay $11,717.96 in property taxes.
HSP Resources has done little-to-nothing with this property that they promised to develop for the benefit of the Herlong residents.
Larry Smith claims that the $30,000 he has spent on Herlong was not worth it.
2. On February 22, 2014, five months after the Herlong purchase, Hal Hays (Hays Ranches LLC) purchased the land above the Amedee Airfield parcels and transferred it to HSP Resources. The parcels ,in yellow, were purchased in 2014 and transferred to HSP also. As you can see, #16 and #17 are contiguous to the Amedee Airfield Parcels (Bids due on 12/11/14 @ 4:00 PM at the County Administration Building on Lassen Street in Susanville)
On 2/22/14 HSP paid $450,000
for property above the Amedee Airfield parcels

The property marked in yellow has been purchased by HSP Resources LLC, between February 2014 and April of 2014.
The glaring fact here is that,the majority of the Amedee Airfield 3576.49 acres is contaminated with explosives

and the only safe access to this airfield property would be through the parcels recently purchased by Steve Pezzullo and his partners (?)
The airfield itself can never be owned by a private party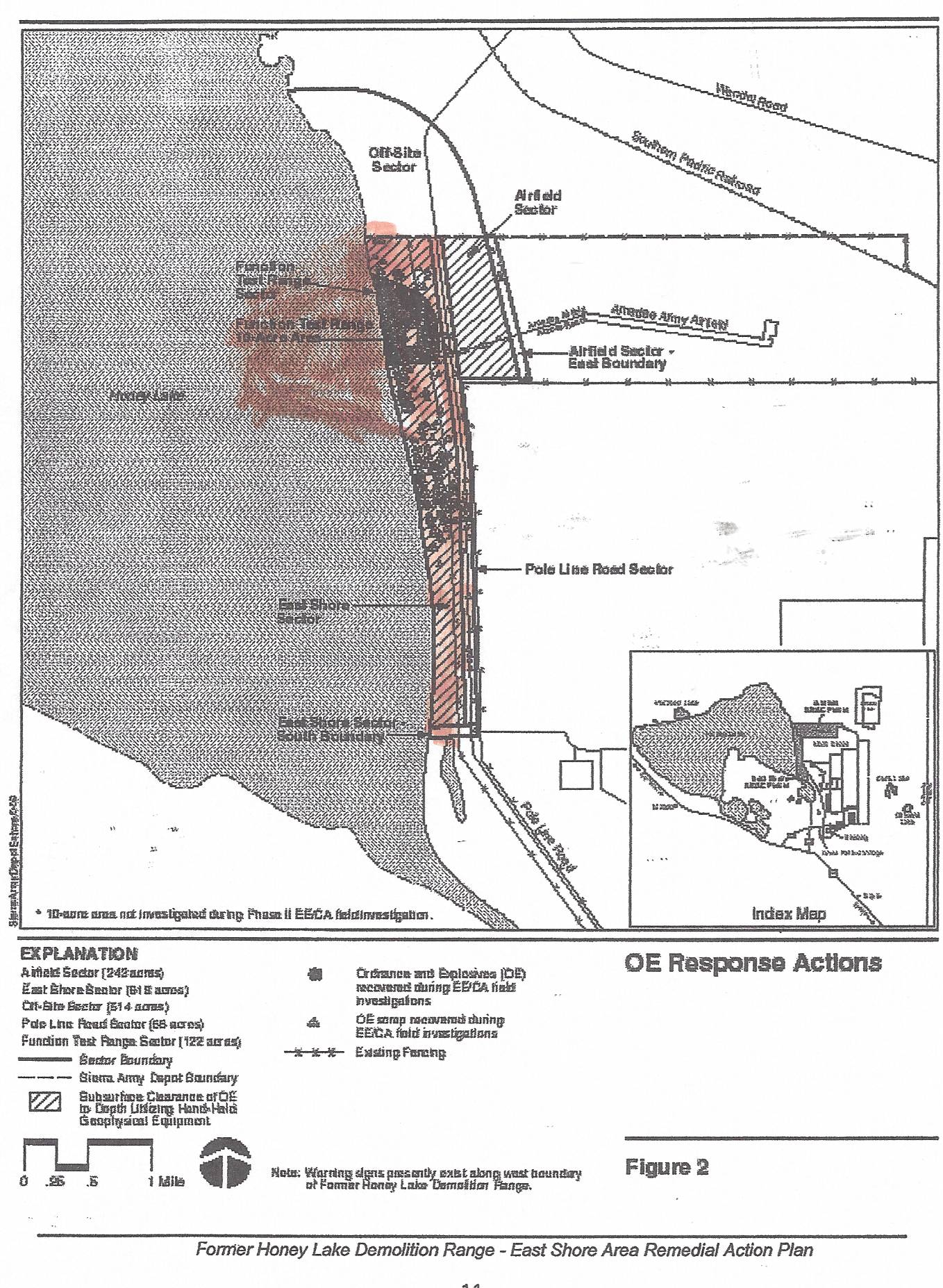 3. Now we come to the charade put on by the Lassen County Supervisors on November 25, 2014, especially Supervisor Hammond. Tom Hammond seconded a motion by Bob Pyle to order an "Airport Land Use Compatibility Plan" at an approximate cost of $18,000. The motion failed from a lack of a quorum. Wosick, Hammond and Pyle do not want to restrict or delay any of HSP's plans by waiting for a "building plan" around the airport. This is a mandatory plan that was never done. Supervisor Pyle has been on the Airport Commission for 20 years
WHAT NAME WILL PEZZULLO USE TO BID ON THE AMEDEE AIRFIELD PARCELS RFP?
HAYS RANCHES, LLC
HSP RESOURCES LLC
CEG INVESTMENTS
HUMPTY DUMPTY LLC
EGAN LAND LLC
SUNSHINE FARMS INC
HLVRA Executive Officer
Ignores Public Records Requests
to
Release Supporting Documents
for Payments to Staff
Jared Hancock, HLVRA Executive Officer has refused or cannot comply, after several requests to release documents that support reimbursements to Susanville "staff". Lump sum invoices are submitted and quickly paid.
There are currently no employees at the year-old Joint Powers Authority created to handle millions of taxpayers dollars to build and manage a community pool in Susanville, California.
Accountability + Transparency= Trust
After several requests by Kan We Help, the HLVRA has agreed to submit at least monthly financial statements.
Honey Lake Valley Recreation Authority
meets today at 3:00 PM at the Susanville City Hall
New pool designs, New Costs
$3,002,924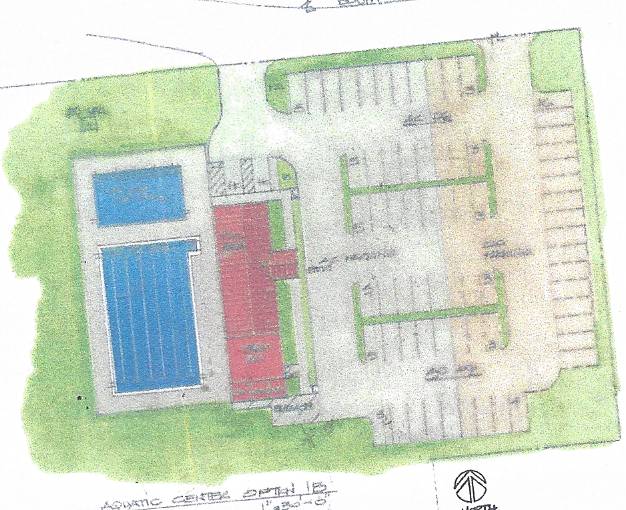 $3,008,604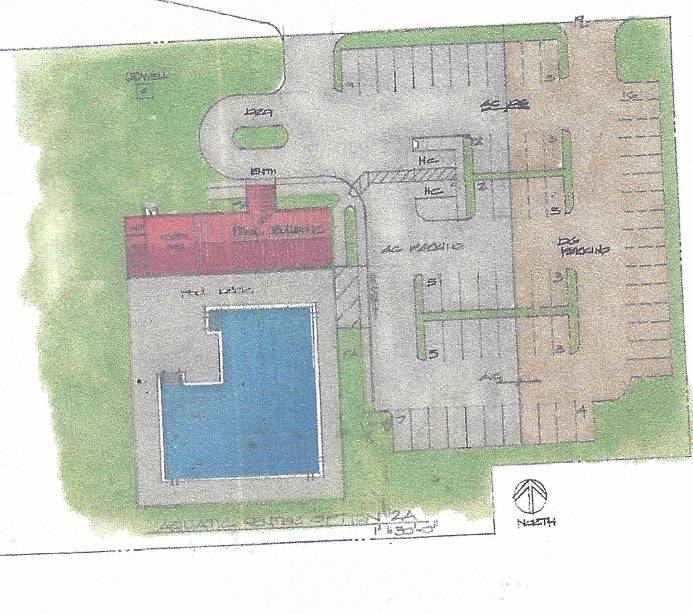 $3,277,880
$3,283,560
Lassen County Amedee Airfield Parcel RFP
Disingenuous Deceitful and "pre-determined" outcome
This will be Wosick's last scam. He leaves office on December 31.
Like Jack Hanson, he will help his friends/family as his last "Act"
Bids will be publicly opened at
4:00 PM on December 11, 2014 at:
Lassen County Administration Building
221 S. Roop Street, Suite 4
Susanville, CA 96130
HISTORY OF SCAMS: The Lassen County Supervisors did not announce that Larry Wosick, a sitting Supervisor, bid on the Herlong RFP. Eventually, all bids were rejected and the RFP was re-issued on June 4,2013. The Herlong bids were due on July 25, 2013 and then opened and the township of Herlong was given to Steve Pezzullo. All of the Herlong parcels were transferred to the newly registered corporation, HSP Resources.
Supervisor Wosick's friend was then awarded the property for $31,900.
HSP Resources has painted a few buildings and done a few repairs in the past year.
Wosick's previous bid was$25,000 which included the parcel "V-2".
May 14, 2013: Board Meeting
Present: Larry Wosick, Bob Pyle, Jim Chapman, Aaron Albaugh, Jack Hanson
The Board does not announce the winning bid for the December 18, 2012 Herlong RFP.
They placed the Herlong RFP on the Closed Session Agenda and announced that they had NO REPORTABLE ACTION. There was no mention that Supervisor Wosick had bid $25,000 for all of the Herlong property.
Willis Dow had bid on one parcel (Parcel 4, along the railroad) and appeared at the meeting to complain about the way the bidding process was handled. Evidently he had been told, by the County, that his bid had been rejected.
On October 18, 2011, the Lassen County Supervisors paid $50,000 for a Valuation Study of their LRA Herlong property. According to this Study, the LRA (Local Reuse Authority) was valued at:
$8,601,698.
The V-2 (One Stop Building) was valued at over $800,000 in 2011)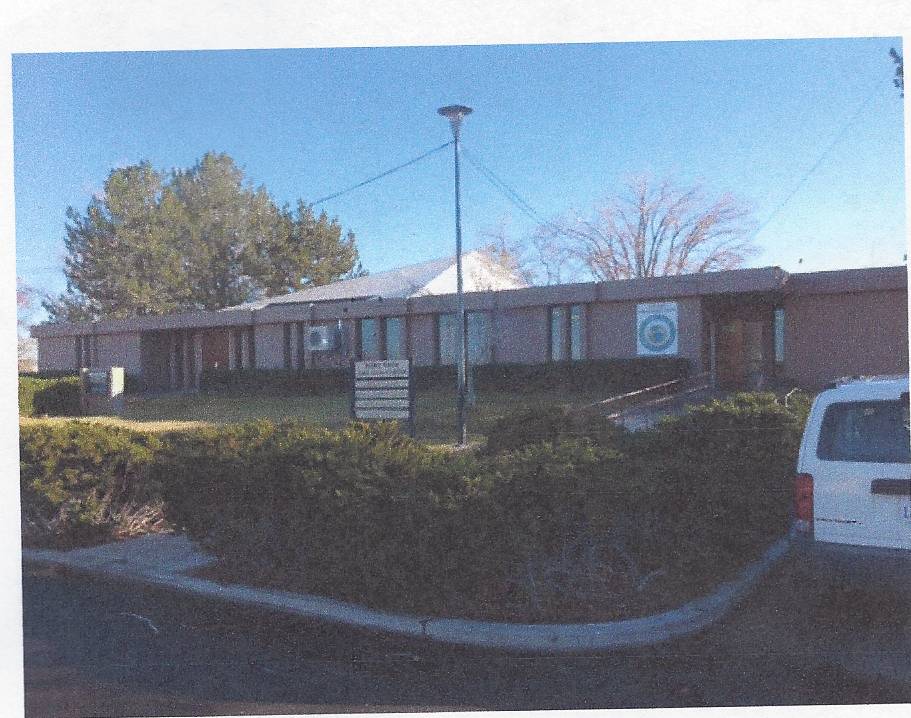 PUBLIC OUTRAGE GREW
The Public was outraged with the apparent collusion.
Supervisor Albaugh tried to invoke the "Referee" clause to re-visit the sale. It was voted down.
On November 26, 2013, Steve Pezzullo offered to trade his recent purchase of the township of Herlong for the Amedee Airfield Parcels
The Supervisors turned this offer down
THERE IS LESS THAN 0%
THE RFP FOR AMEDEE AIRFIELD PARCELS
WILL BE ON THE UP-AND-UP
0%
....and
Wosick delayed voting on spending $18,000 for the Mandatory "Airport Land Use Plan" that will determine
WHAT CAN BE BUILT
on the parcels surrounding the Federal Airport.
(these restrictions would apply to any land within a 2 mile radius of the Sierra Army Depot airfield)
The airport itself can never be owned privately!
NO PROPERTY TAXES
FOR LARRY SMITH AND STEVE PEZZULLO'S
HSP Resources LLC
VIDEO:
The Supervisors, Hanson, Wosick, Albaugh & Pyle voted to approve Pezzullo's Herlong township purchase on September 17, 2013. Jack Hanson, Herlong's Supervisor, was recalled on September 10, 2013, but the Board delayed the Recall Election results so that Jack Hanson could vote on the sale to Pezzullo.
After the four Board of Supervisors approved Steve Pezzullo's $31,900 bid for the township of Herlong, he immediately (September 25, 2013 ???) registered HSP Resources LLC (Hayes, Smith, Pezzullo). All of the Herlong property was then transferred to this partnership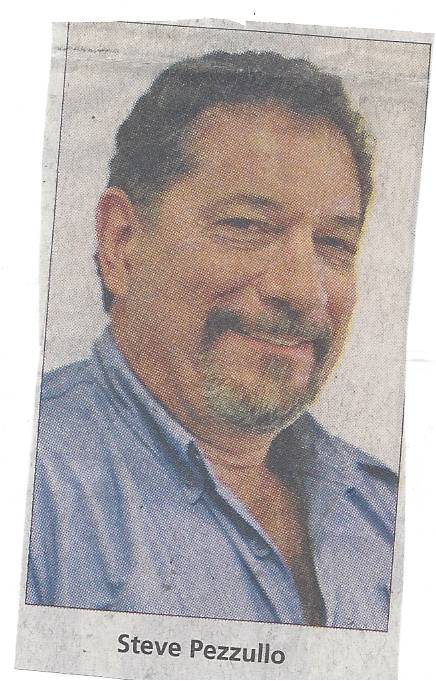 (Unfortunately all of the partners are unknown).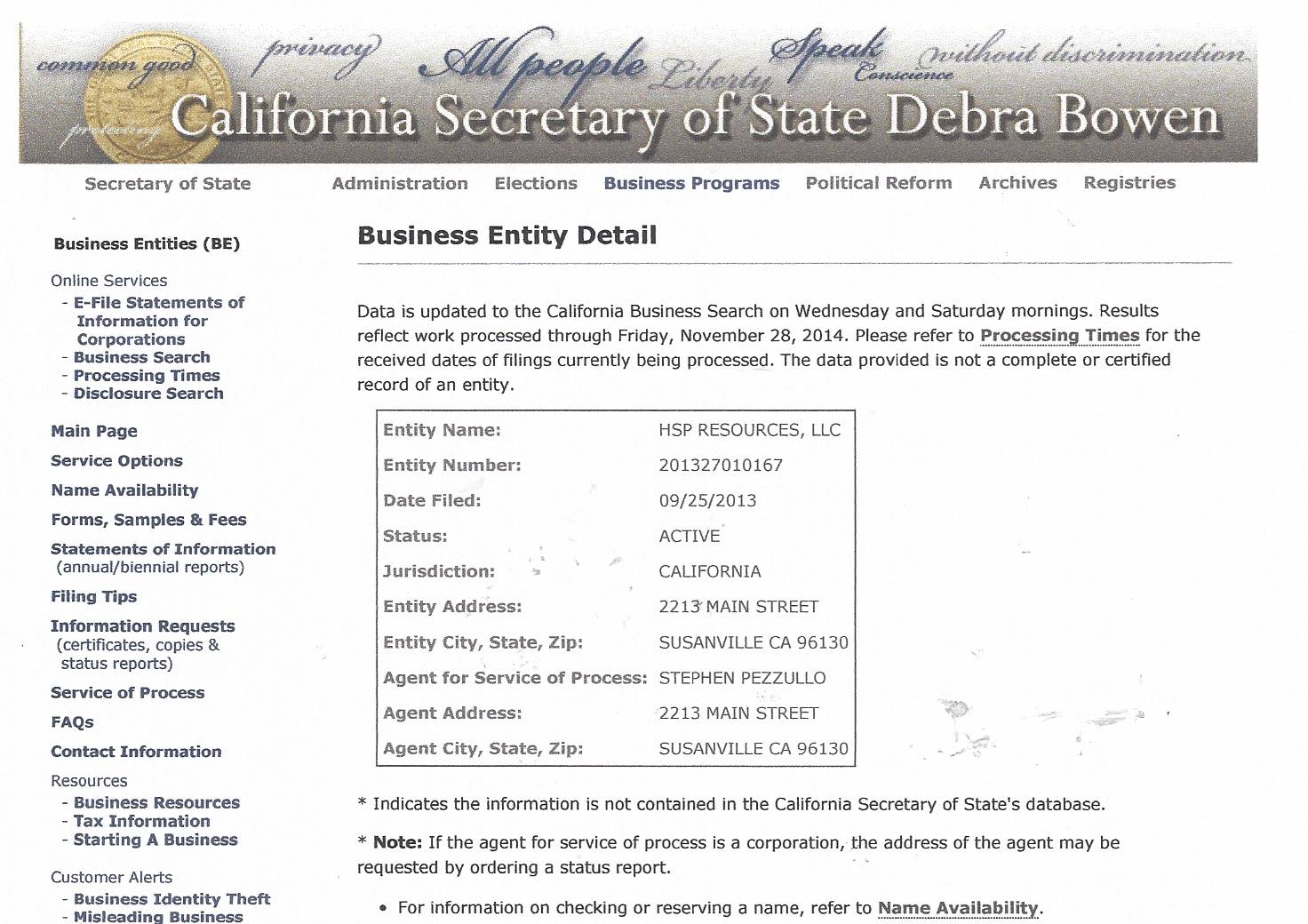 HSP Resources is paying $1,383.12 property taxes on the $1,000,000 Family Resource building in Herlong (parcel V-2- APN 139-160-9811).
HSP can sell this property, and probably will.......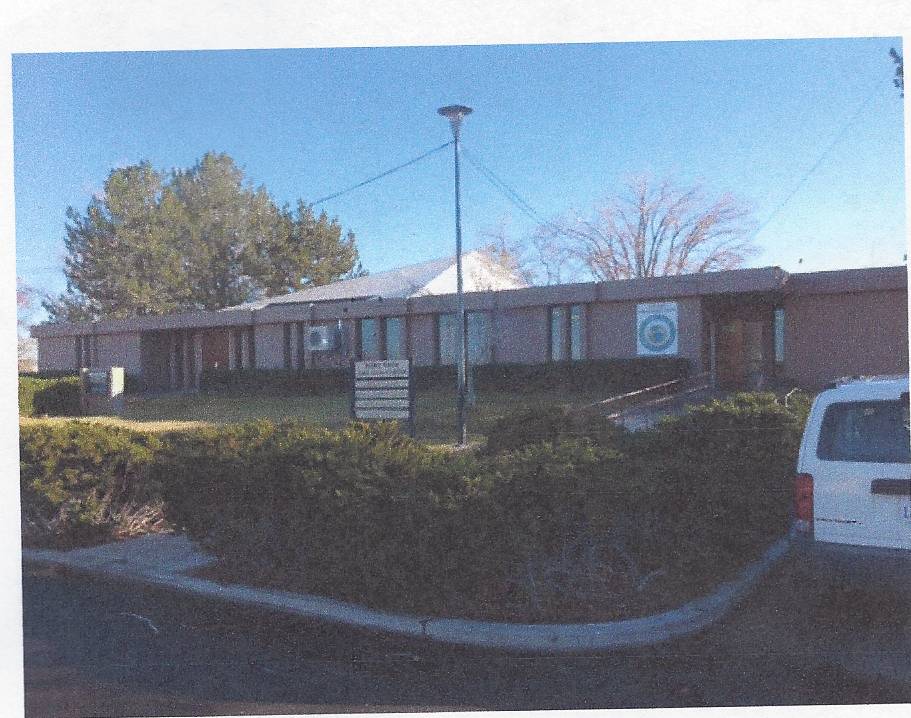 This building was valued by the previous Assessor at $125,000 :(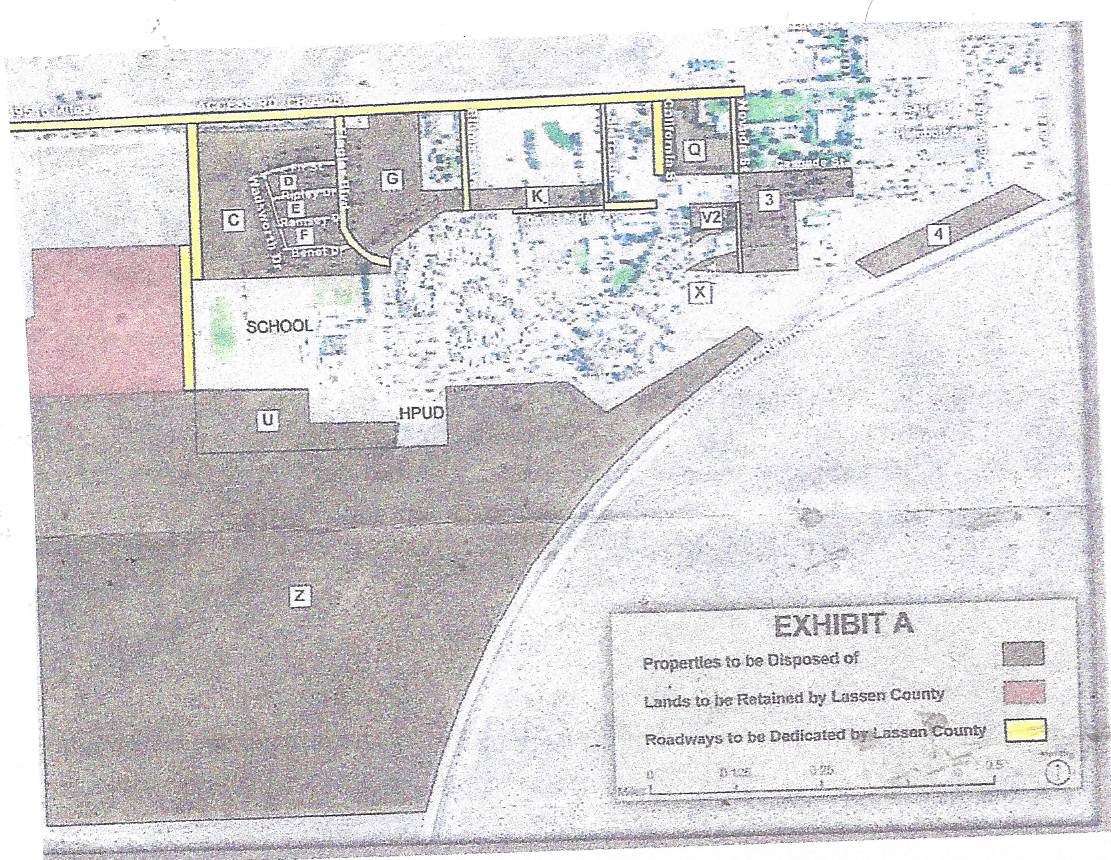 Since October of 2013, HSP Resources has purchased
71 additional parcels.
According to public records, Larry Smith & Steve Pezzullo are paying $5,565 property taxes on only 11 of the 71 parcels . The remaining parcels property taxes were waived by the previous Assessor.
When Supervisors Wosick and Hammond vehemently supported the very odd Re-zoning of Ag property in Herlong to a much more profitable "Town Center" zoning, HSP owned three adjacent parcels. Just a hunch, but will HSP purchase the "Town Center" property now.
....KWH WILL MONITOR THAT PROPERTY....
A similar re-zoning gift was made before Jack Hanson was re-called. Hanson
managed to re-zone his brother-in-laws (and partners) property to "Town Center" before he left office

.
LASSEN COUNTY SUPERVISORS
VOTES ARE FOR SALE

Watch Wosick & Chapman:Trading Votes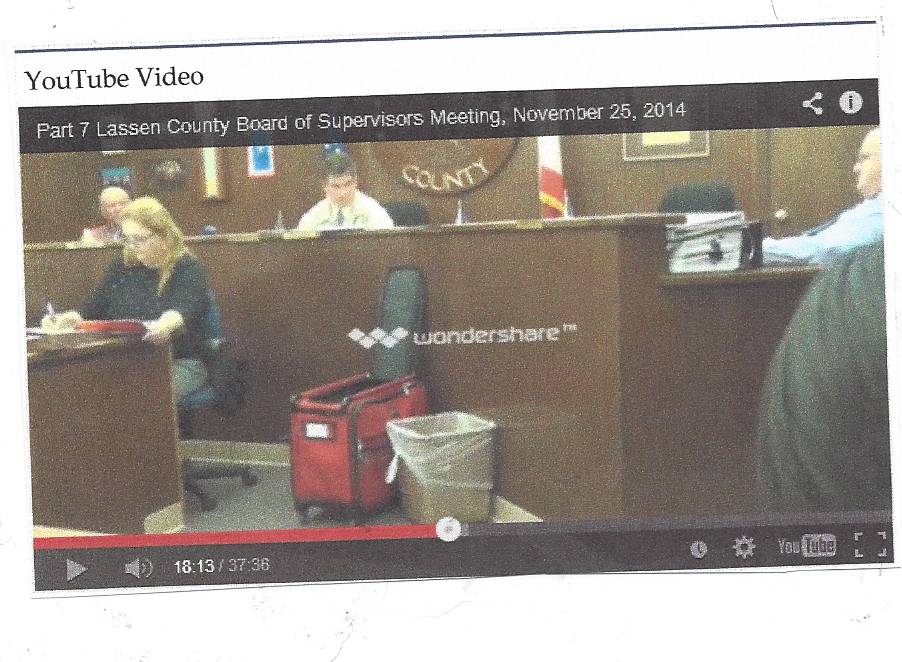 Larry Wosick, Lassen County Supervisor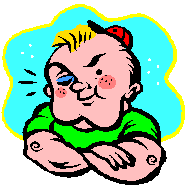 Julie Bustamante, County Clerk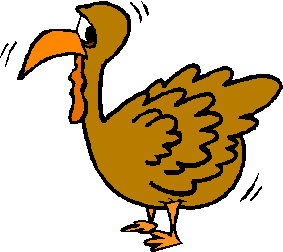 Turkey Day at the Board of Supervisors

What is the "going price" to buy these votes? free dinners, free vacations, re-zones, cheap county land, lower taxes..........
Turkeys For Sale: Cost TBD or fair market value
Supervisor Hammond Supervisor Pyle Supervisor Wosick Supervisor Chapman
The November 25, 2014 Lassen County Board of Supervisors meeting was full of surprises.
1. DONATION
The Board of Supervisors rejected a gift from Kan We Help and did it with much animus but accepted a bouquet of flowers from Violet Stout (?). Kan We Help was given a HP 4500 wireless copier to be donated to the Board of Supervisors meetings. In the past, the Supervisors have refused to make copies of documents, for the public at meetings, that were distributed to the Board. The last time this happened the Board approved a Resolution to place an item on the ballot and would not make copies for the public.
VIDEO: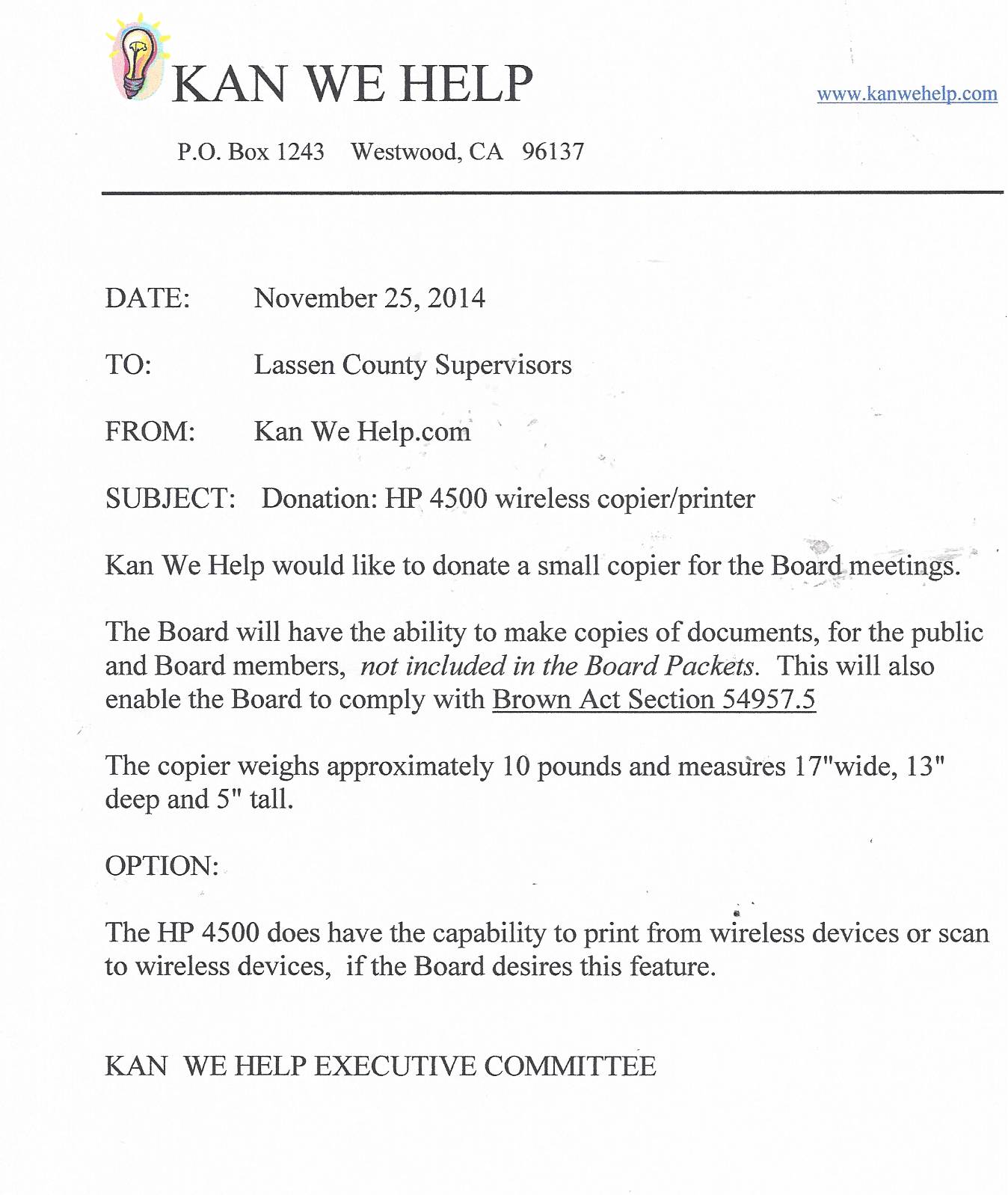 The person who donated the copier came to the meeting.......
2. ASSESSMENT APPEALS BOARD
The Board of Supervisors agendized the "Assessment Appeals Board" to listen to public complaints about the property tax appeal process.
Larry Smith of HSP (In 2013, purchased the 435 acre township of Herlong for $31,500) came to the Board meeting to complain about the recent assessment on all of his parcels.
The Assessor "valued" 20 parcels of Mr. Pezzullo and Mr. Smiths property in Herlong, at $528,000.
[the range varied with the highest parcel assessed @ $1,633.12 and the lowest parcel assessed was $19.18]
What Larry Smith failed to mention is that the Assessor discharged (waived any property taxes) on 13 parcels because the assessed value was under $463.
This is a tax revenue for Lassen County
and will bring a total of
$11,717.96 in taxes to the people.

Property taxes for 13 of their parcels were discharged (waived) because the assessed value was less than $463
Mr. Smith and Mr. Pezzullo have been collecting rent on the properties since November of 2013 and have never paid any property taxes. They raised the Post Office rent from $500 to $2,000 a month........
POOR MR. PEZZULLO AND MR. SMITH ?
Also, the Supervisors intentionally included a building worth over $1,000,000 in the sale (One Stop) which the County had previously used restricted funds to pay for a new roof and air conditioning.
Lassen County Supervisors sold this County building to Pezzullo & Smith (Parcel V-2) for $173,
and Bob Burns made sure they would not go to jail..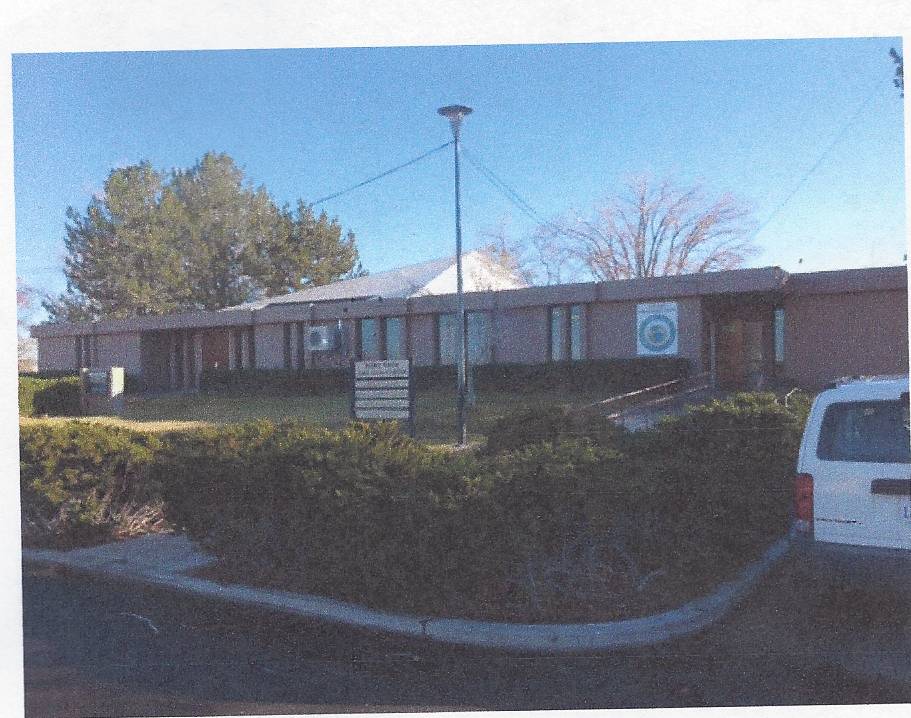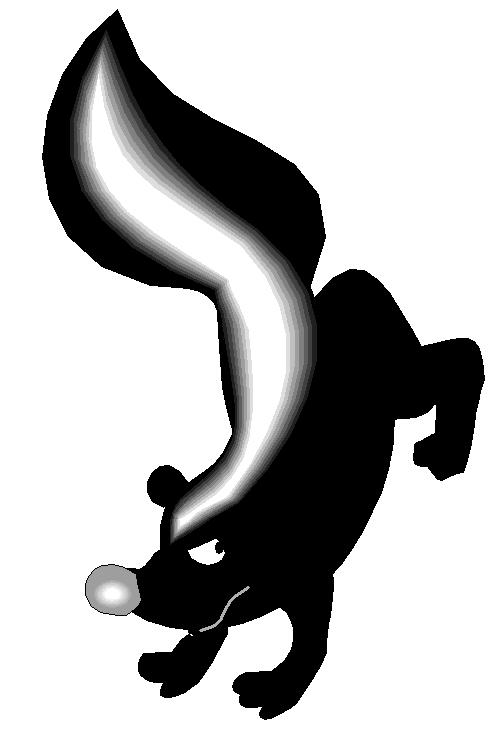 VIDEO:
Smith claimed that he should be taxed on what he paid for the property????
Which one of the Supervisors promised this?
Wosick/Hammond ?

NEWS FLASH
When you take out a building permit
it goes to the assessors office
for a re-assessment of your property taxes
Does Mr. Smith or Mr. Pezzullo intend to
take building permits out
to improve his property
......still waiting Mr. Smith ?
Supervisor Wosick attempted to purchase the town for $25,000 in an "unethical" move, on a previous RFP issued by the Board of Supervisors
3. Another Booddoggle Scam
Are Supervisor Hammond and Supervisor Wosick in too much of a hurry to sell the Amedee Airport Parcels. What % of a Finders Fee are they going to collect?
SNAG #1
The property being sold has the Sierra Army Depots airfield in the middle. The Army has a 50 year lease on the airport. It cannot be sold to a private party.
However there must be an "Airport Land Use Compatibility Plan". This "Plan" was never done. The Supervisors have been in discussion about paying for the "plan" for almost a year. Wosick voted against the motion to have the "Plan" done because he traded votes with Chapman for something else
Watch this "unethical" discussion between Wosick and Chapman
ANY POTENTIAL BIDDER
OF THIS PROPERTY
[RFP's due on December 11, 2014]
MAY NOT BE ABLE TO BUILD ANYTHING.
SNAG #2
The Lassen County Supervisors do not want to spend the $18,000 to have this "Airport Land Use Compatibility Plan" done and hope that the NEW OWNERS won't care if they can't build anything on the property. The Supervisors are selling all of the Airfield parcels in one lump sale.
Kan We Help was able to force the Supervisors to disclose the fact that the property is "hazardous to human safety". New reports, recently acquired from the Department of the Army in Warren, Michigan states that the condition of the parcels are much worse than earlier believed.
THIS LAND IS DANGEROUS.
MORE HOUSEKEEPING NEEDED
MORE INTEREST NEEDED BY HLVRA
In October, Kan We Help submitted a request for the HLVRA to bring their website up to date with Minutes and Agendas.
Now that all Agendas have been posted it appears that the February 18, 2014 Minutes were never approved.
Also, the June 17, 2014, July 1, 2014 and the August 5, 2014 Minutes were approved without a quorum
Now, there are currently six outstanding minutes.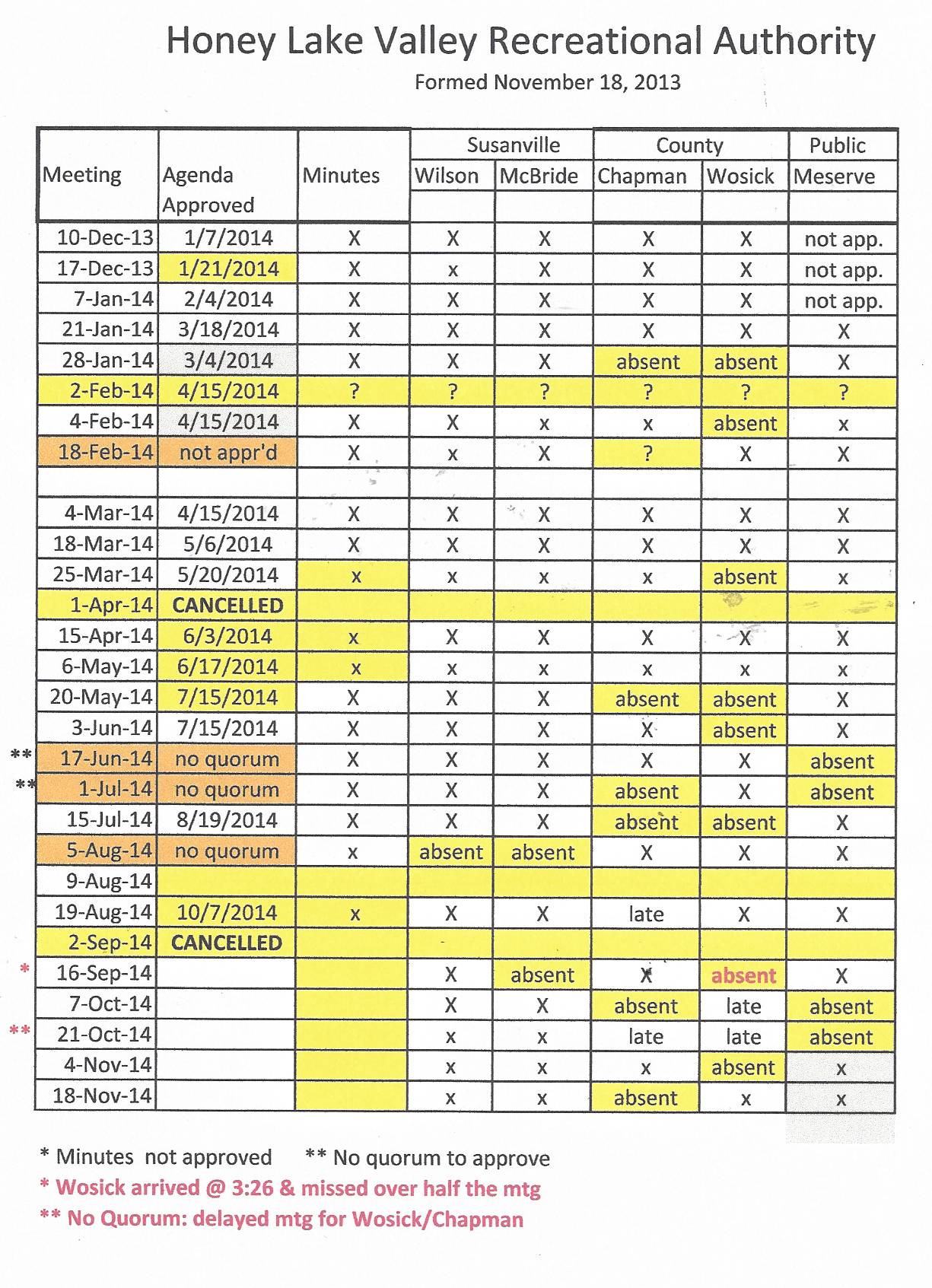 Community Pool
Lacks Funding
to
Proceed
The City of Susanville and the County
will not advance the
$3,500,000
for the pool construction

Left to Right: David Meserve, Larry Wosick, Brian Wilson, Nick McBride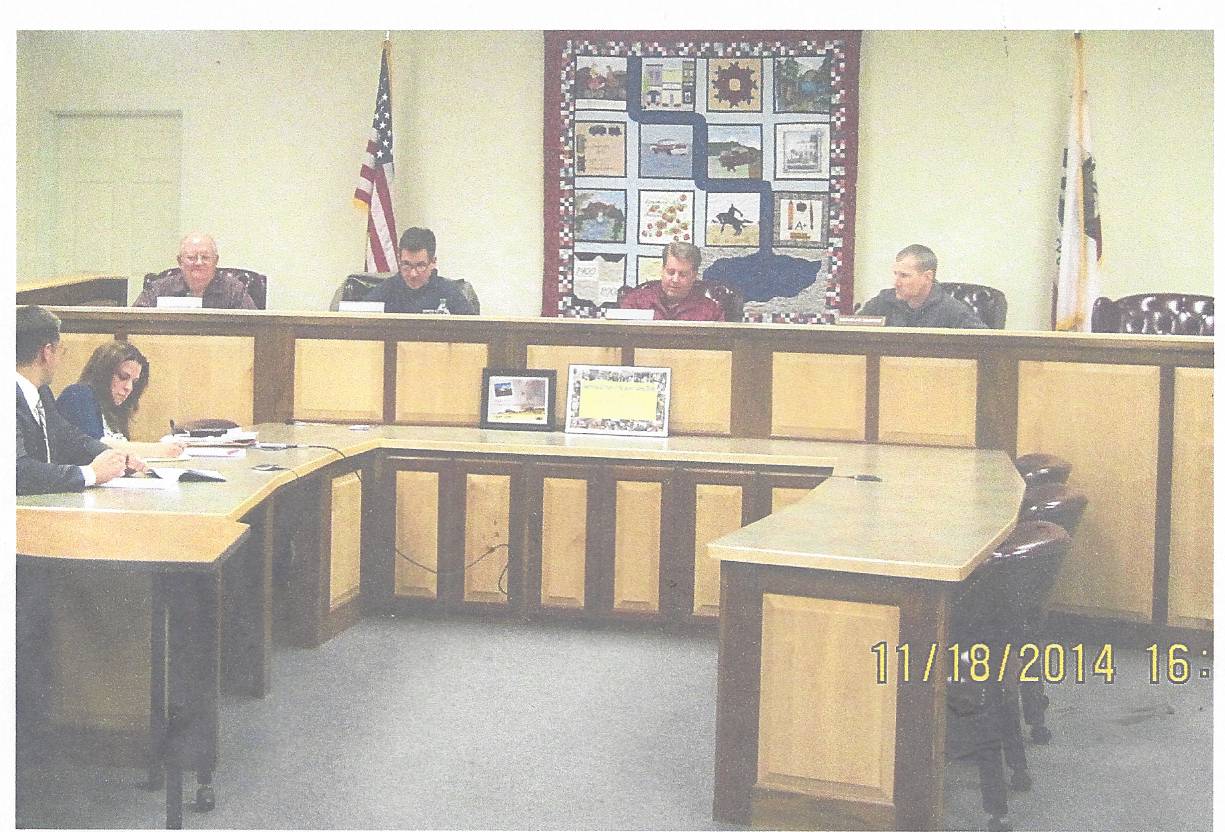 Honey Valley Lake Recreation Authority meets AND DOES NOTHING, AGAIN. Supervisor Chapman absent again.
"Million Penny" Donator pleads for the JPA
to do the right thing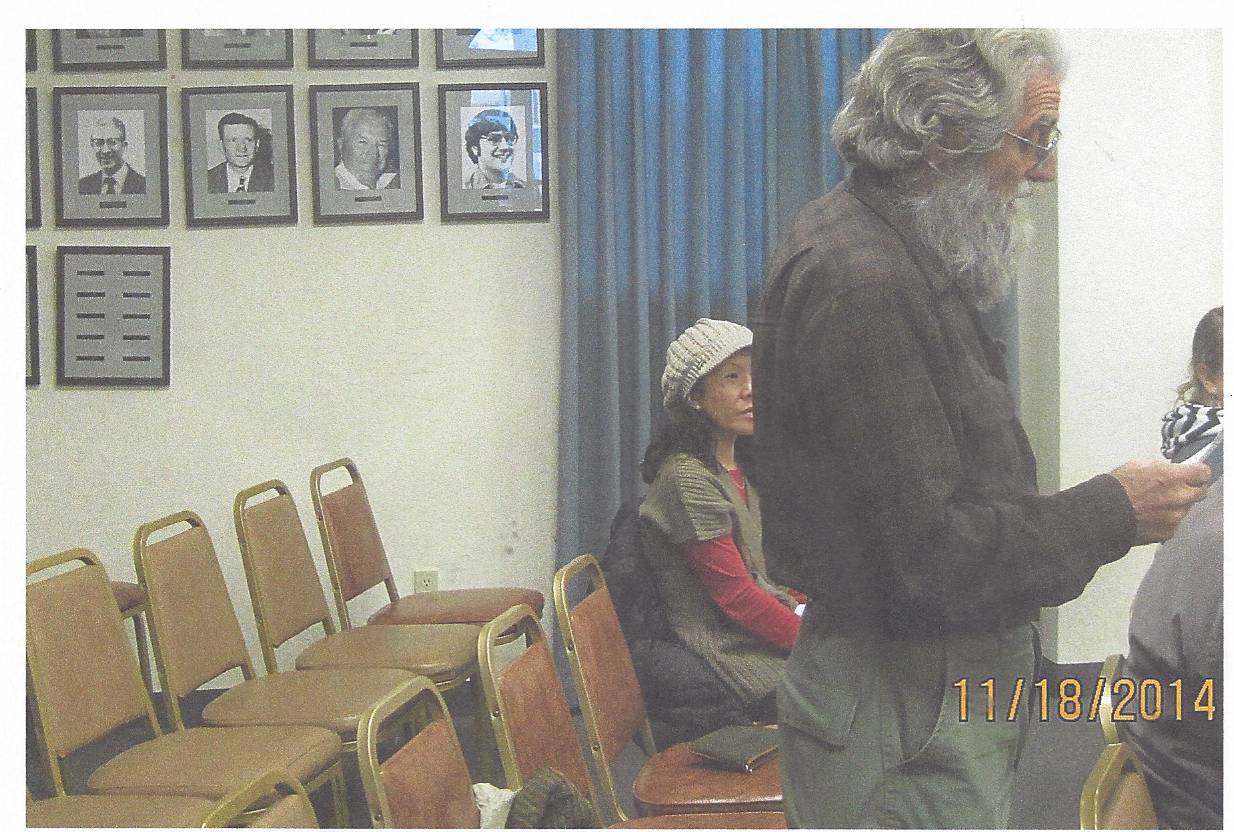 Pool JPA Meets
on
Tuesday,
November 18, 2014
3:00 PM, Susanville City Hall
?NO ACCOUNTABILITY
FOR THE POOL MONEY ?
Susanville Dentist, Dr. Jim Hodges, asks the Lassen County Board of Supervisors why the Community Pool has not been put on the Capital Improvement Plan.
Maybe.......What the public doesn't know won't hurt them.........?
The Supervisors have hidden six pages of the County's Capital Improvement Projects from the public. These projects still exist but the Supervisors don't want the public pressure to complete them.
Maybe.......What the public doesn't know won't hurt them.........?
The Supervisors voted to donate $200,000 (of taxpayers money) a year to build a community pool at the old Roosevelt Pool site which closed in 2004.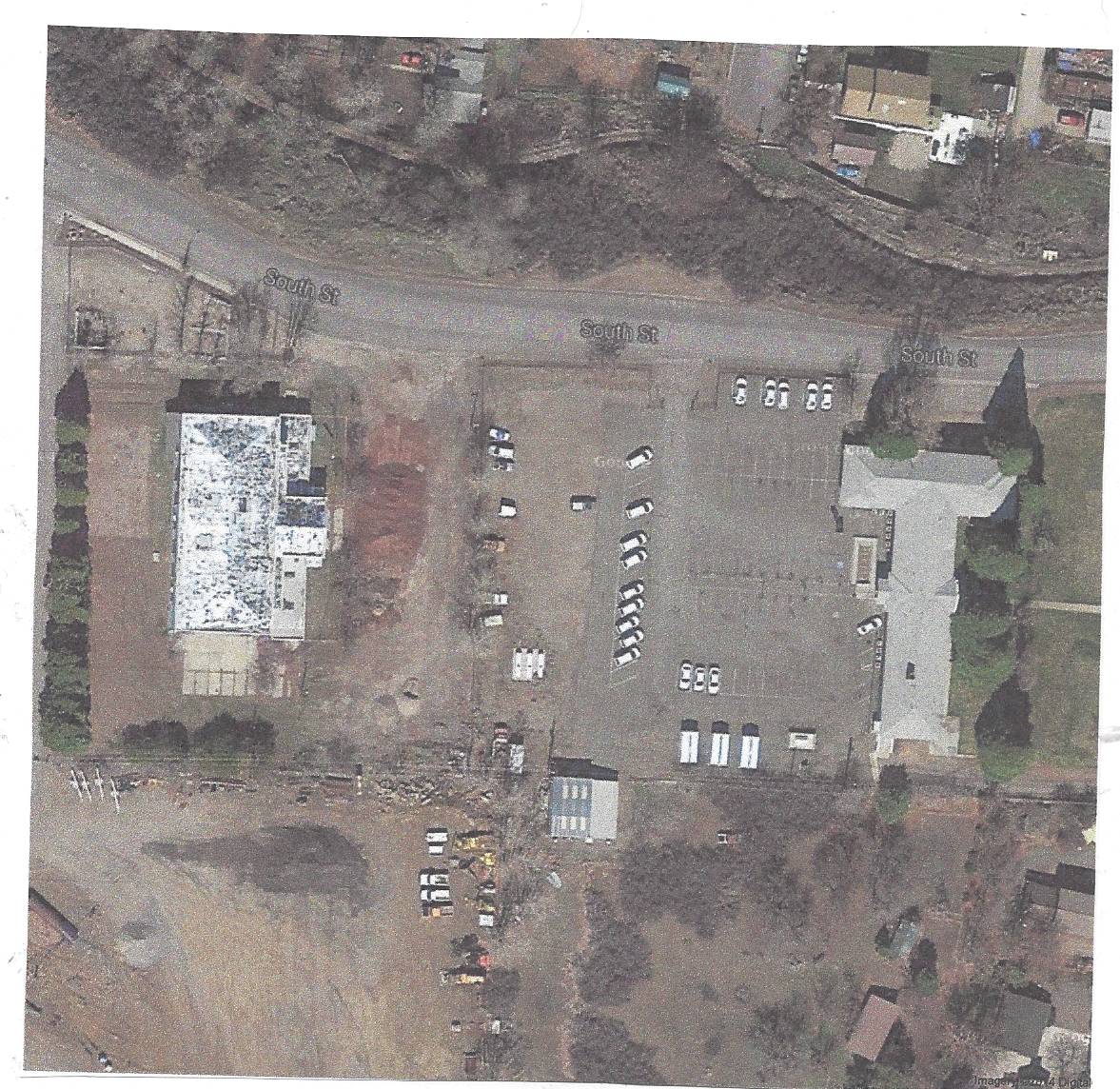 After one year, the JPA (Honey Lake Valley Recreation Authority) has been reluctant to release current financial statements.
The City of Susanville has donated $400,000 since the JPA was formed on November 18, 2013. The County has matched that amount and now is attempting to match the $1,750,000 needed for construction costs.
ACCOUNTABILITY IS NOT TOO MUCH TO ASK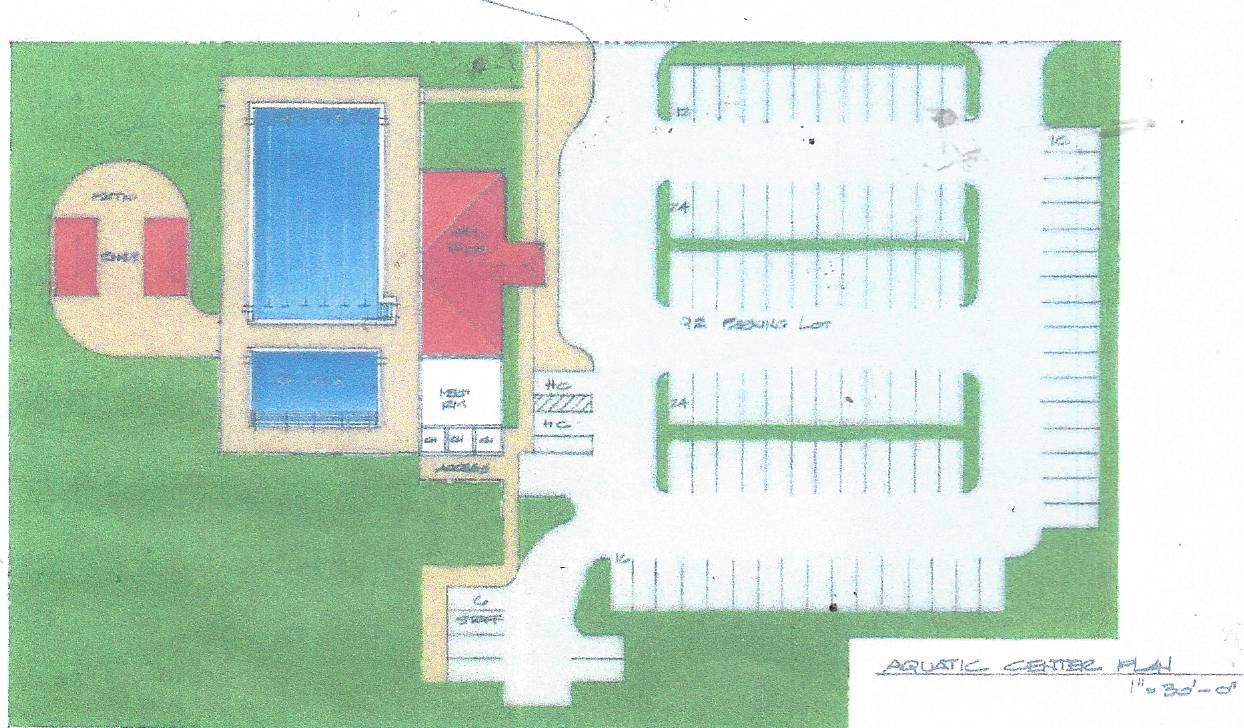 Supervisors show contempt for Grand Jury Again....
LASSEN COUNTY SUPERVISORS TOLD TO
"PROPERLY" HIRE
On November 12, 2014, after attempting to appear to comply with the Grand Jury recommendations, the Supervisors hired the same person (Jennifer Branning) they had appointed as Acting CPO.
[Hammond, Pyle and Wosick voted Yes, Albaugh abstained and Chapman voted No]
The Grand Jury stated that the "acting" Chief Probation Officer, Jennifer Branning, had received a 52% pay increase which is in violation of Lassen County's "Personnel Rules and Regulations".

Jennifer Branning was earning $23.67 per hour.
The Supervisors hired her today
at $39.17 per hour.
On April 16, 2014, Lassen County CAO Richard Egan "created" a letterthat was meant to appear as though Presiding Judge Michelle Verderosa had penned it. Judge Verderosa reacted by stating that she would no longer appoint the Chief Probation Officer in Lassen County. The County then was forced to create a new "Chief Probation Officer" position.
LASSEN COUNTY SUPERVISORS
HAVE NOT
LOCATED A FUNDING SOURCE FOR
THE HVLRA COMMUNITY POOL
Another week goes by and the Supervisors have yet to place any item, on their agenda, for the $1.75 million dollar's needed for the County's portion of the construction costs for the pool
Design Options
for Community Pool
Offered to HVLRA
Site: Old Roosevelt Pool
ONE YEAR LATER:
Lassen County Supervisors have yet to find their share of the money ($1.75 million) for construction of the pool.
The HVLRA meets again on November 18, 2014 @ 3:00 PM, the Susanville City Hall
Option 1 cost: $3,867,482
Enclosed Pool for year-round use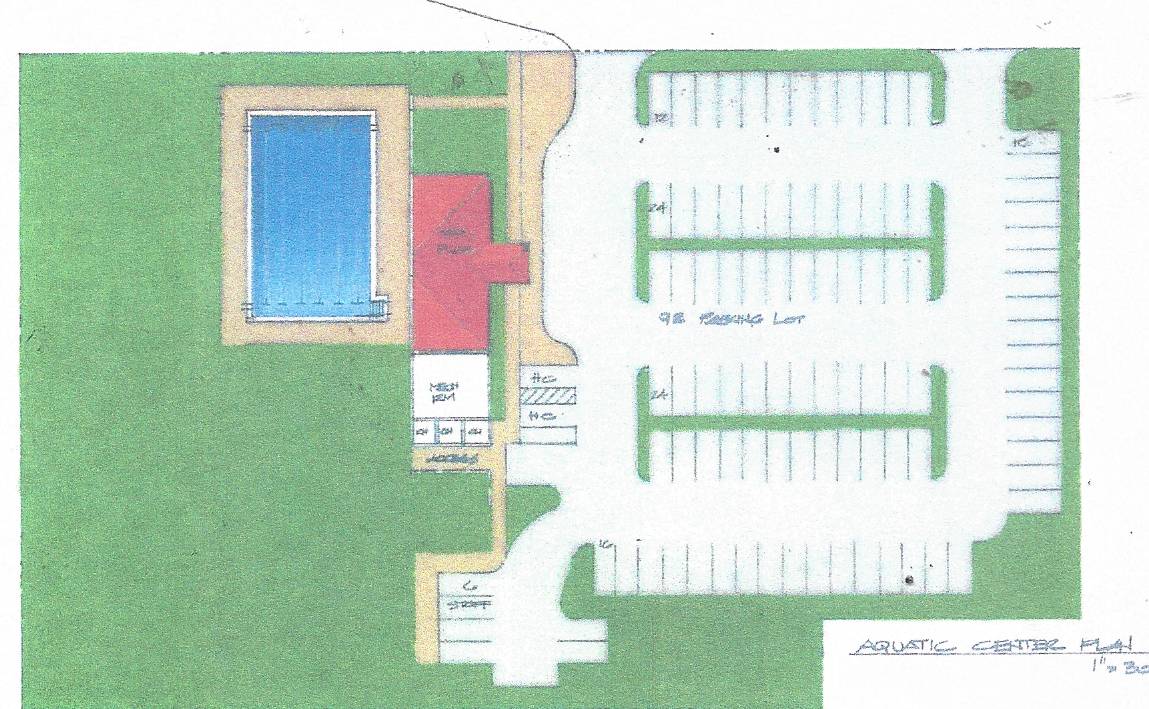 Option 2 cost: $ 2,924,193
Not enclosed, for seasonal use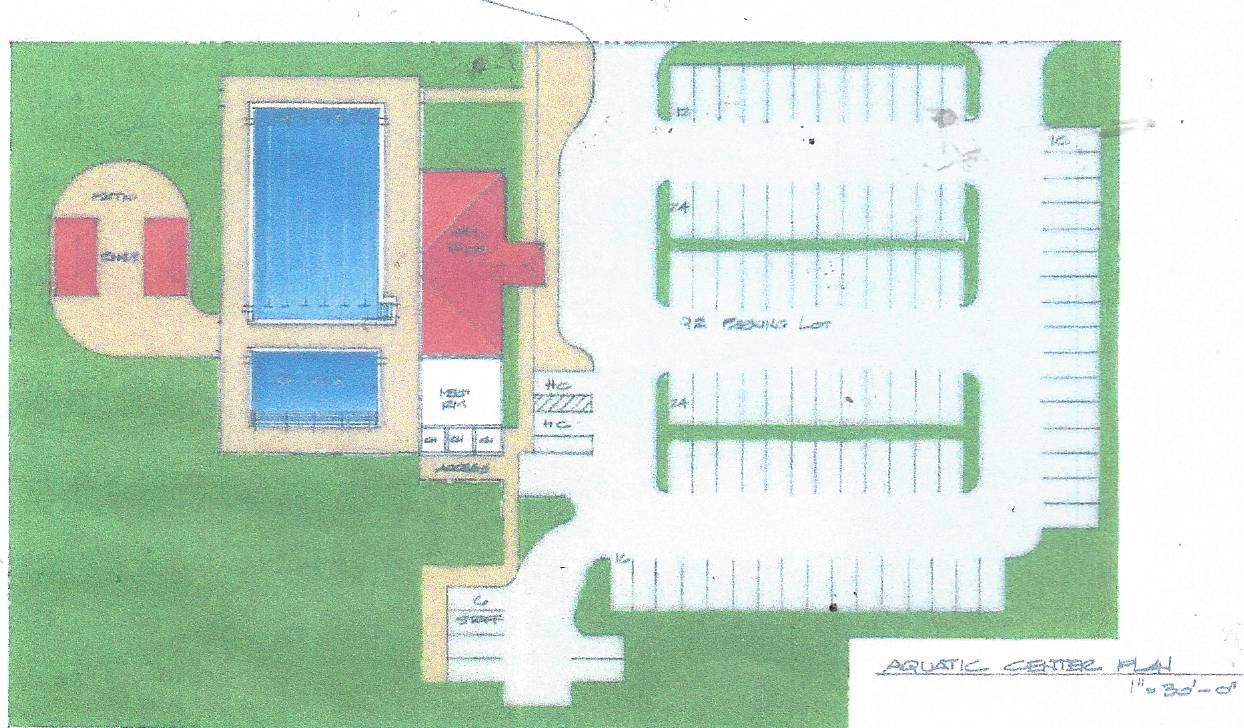 Lassen County's Former District Attorney and now County Counsel, Bob Burns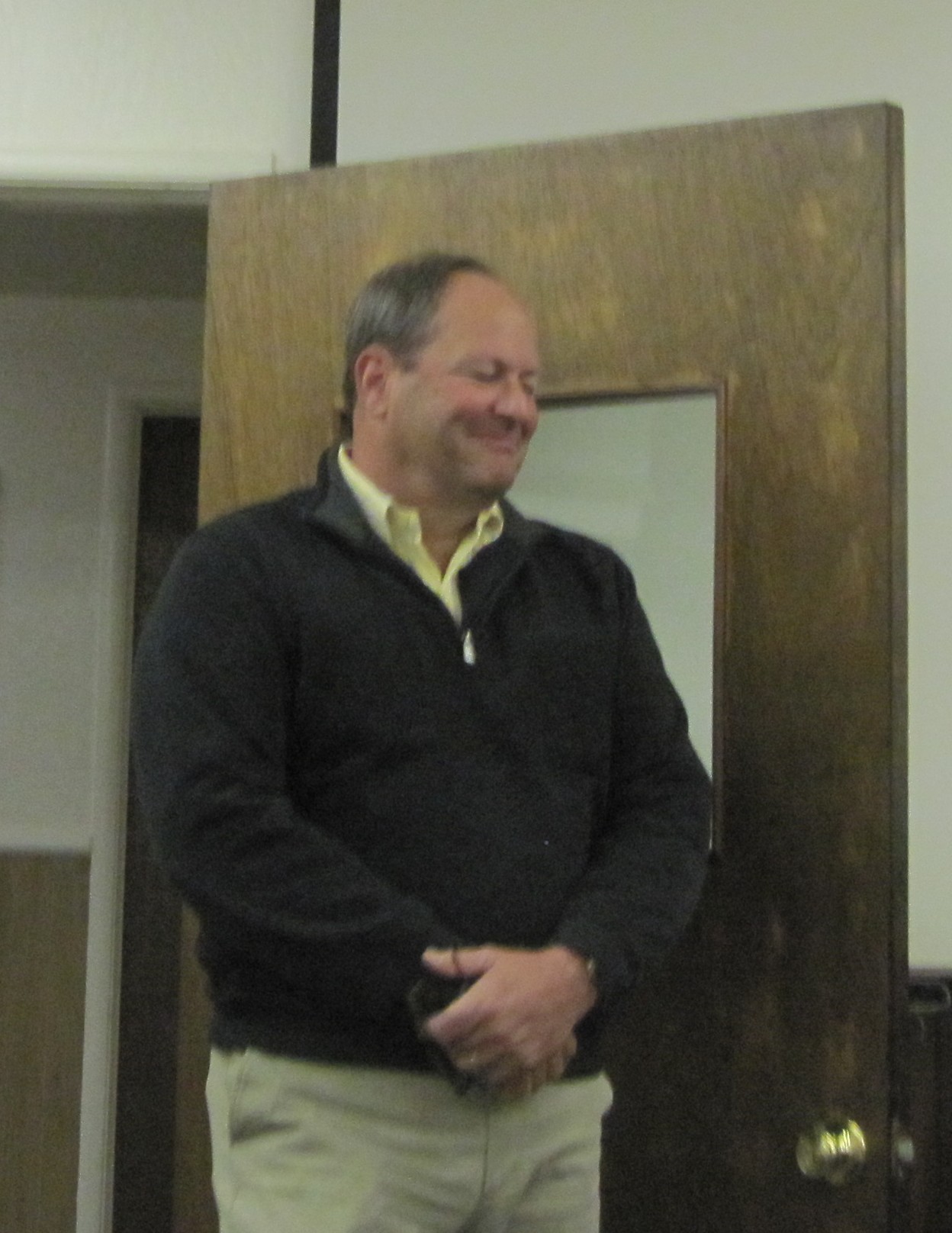 finally forced to tell the truth under oath.
Lassen County Disgrace
*THEY DID NOT DO THE RIGHT THING*
Lassen County withheld evidence, to the Grace Foundation, that proved the 36 Whispering Pines horses were removed from the Bennett property and given to the Grace Foundation for care. The County has refused to reimburse the Grace Foundation for over three years, claiming that they had no obligation to pay for the horses care.
Warning: THIS VIDEO IS GRAPHIC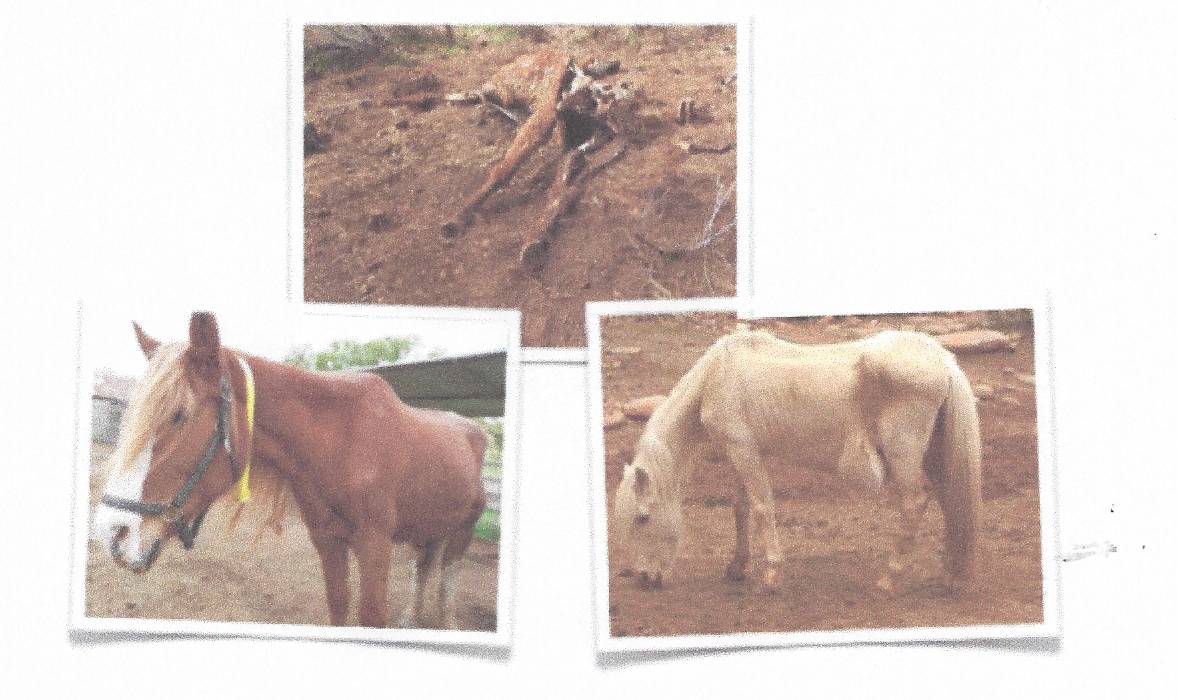 The Grace Foundation made a plea for help at the January 28, 2014 meeting Video link: Part 1@ 4:39 mark . The plea for help fell on deaf ears and the County Supervisors did nothing. The Supervisors met in closed session many times and knew that they were obligated to care for these animals (reimbursements to the Grace Foundation) until the disposition of the Bennett case.
The Grace Foundation was prohibited from re-homing these horses due to the fact that they became "evidence" in a criminal investigation.
The letter below was withheld from the Grace Foundation
Honey Valley Lake Recreation Authority
Met on November 4 and
Presented Options for the Susanville community Pool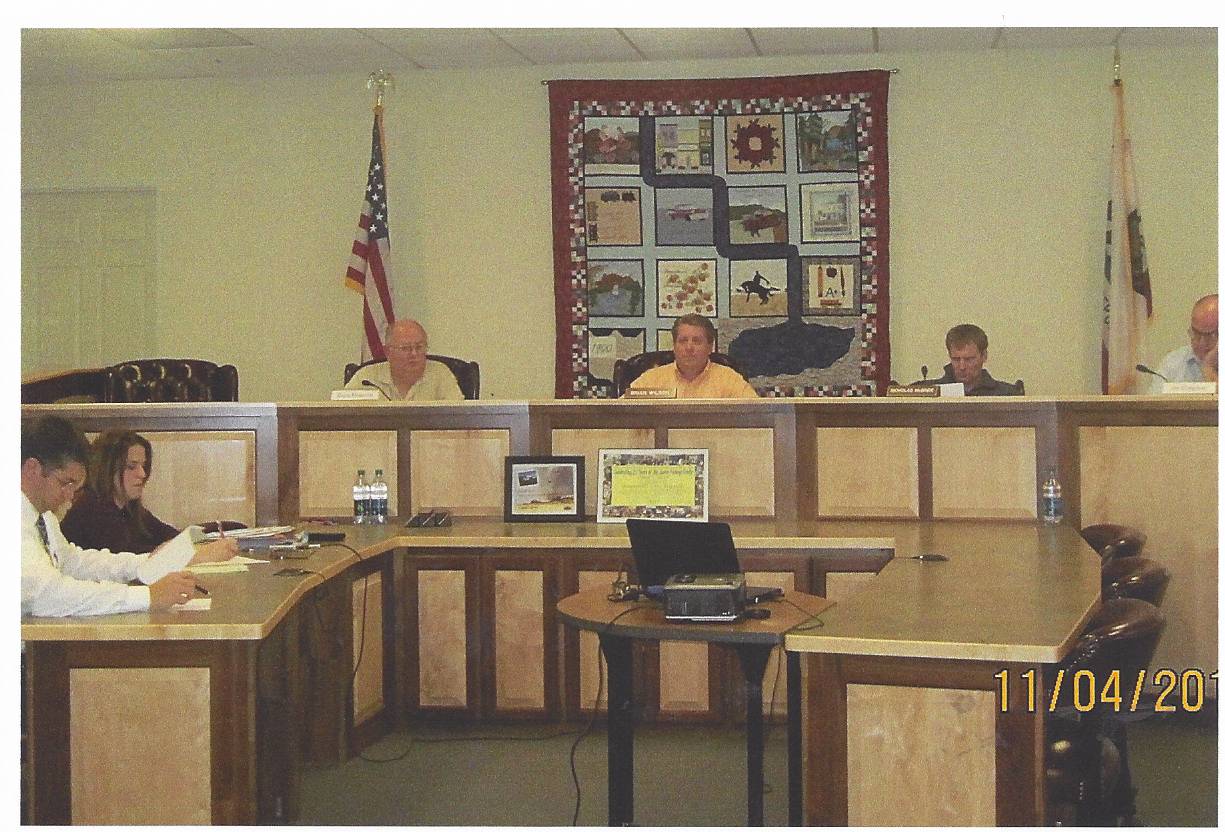 ABSENT: Supervisor Wosick. He has resided outside his District since January. He resides in Reno.
The two public entities that make up this Joint Powers Authority (City of Susanville and Lassen County) have yet to secure any money to construct this community pool. The costs now exceed $3 million.
The JPA was asked to begin being accountable for the $800,000 now in its' treasury. Jared Hancock showed resistance to this type of accountability. President Brian Wilson asked Mr. Hancock to present a financial report at their next meeting on November 18, 2014 at 3:00 PM at the Susanville City Hall.
JPA's are notorious for pissing away money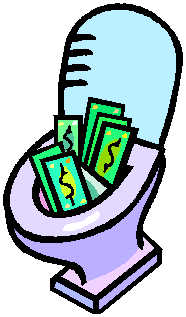 JPA's don't think they have to be accountable for the people's money
On November 5, 2014, the City of Susanville Agenda Item 12 failed to inform the public that $1.75 million dollars will be needed to donate to the construction of the community pool.
The Lassen County Supervisors did not place this issue on their November 12, 2014 Agenda.
County Clerk, Julie Bustamante
Leaves her daughter Nicole as an Election Officer
Replaces Bridgett Bustamante with her sister Cindy
This violates the Lassen County
Nepotism code
Lassen County Rules & Codes
do not apply to the Bustamante's
Election Codes do not apply to Lassen County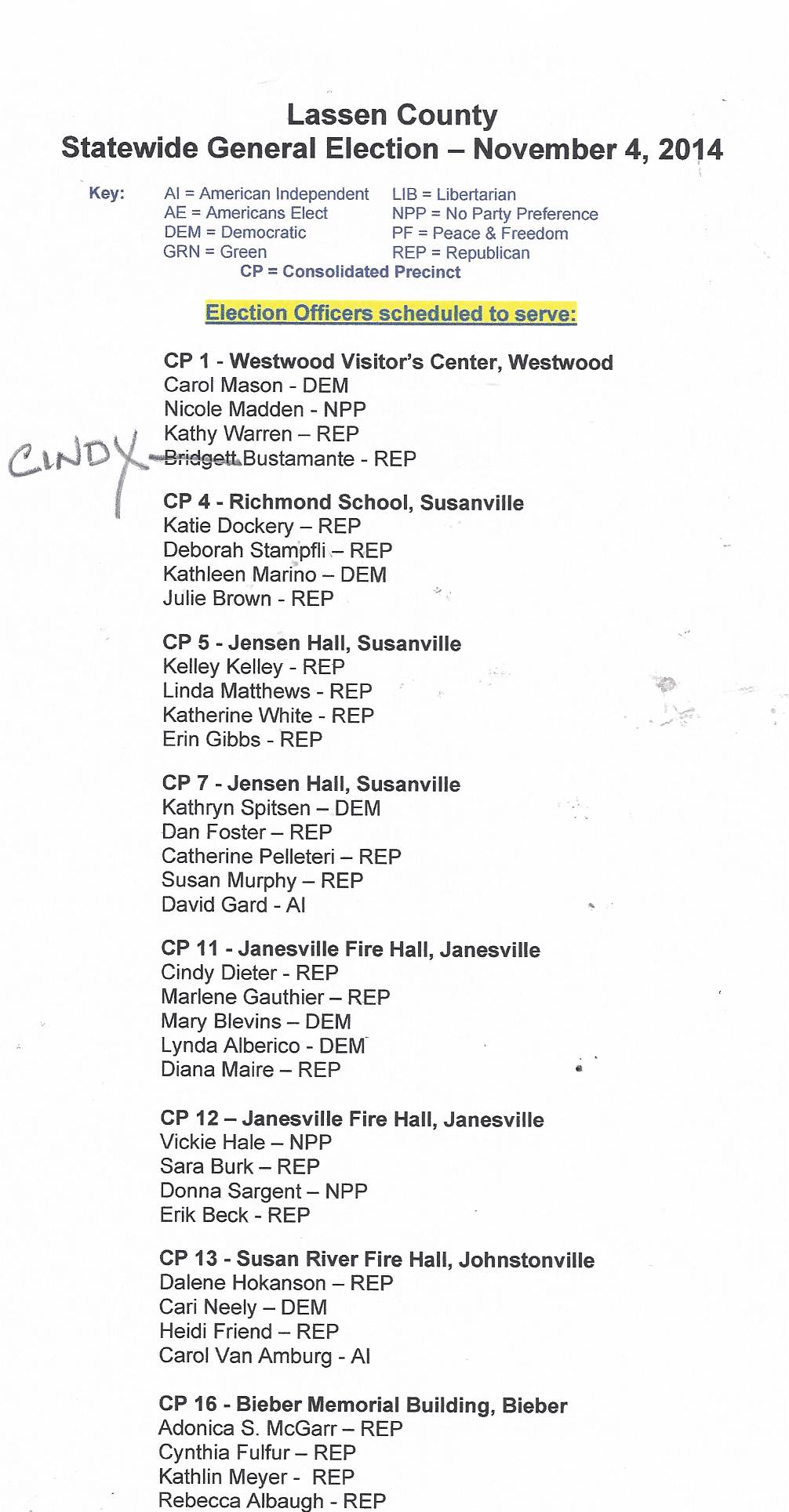 the only constant is change
VOTE
Lassen County Measure Z
A Yes Vote will limit County Supervisors to 3 four year terms.
This would limit terms regardless of whether the terms were consecutive
District 1 Supervisor, Bob Pyle (14 years) and District 2 Supervisor Jim Chapman(36 years)
have publicly stated
they will not run for re-election in 2016
30, 2014
Trick THE PUBLIC or Treat?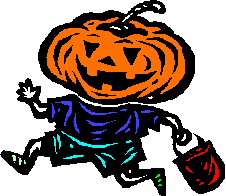 Bustamante has never felt compelled to follow the rules
Change her daughter's name (no one will ever notice)
BUSTAMANTE, MADDEN, MURRAY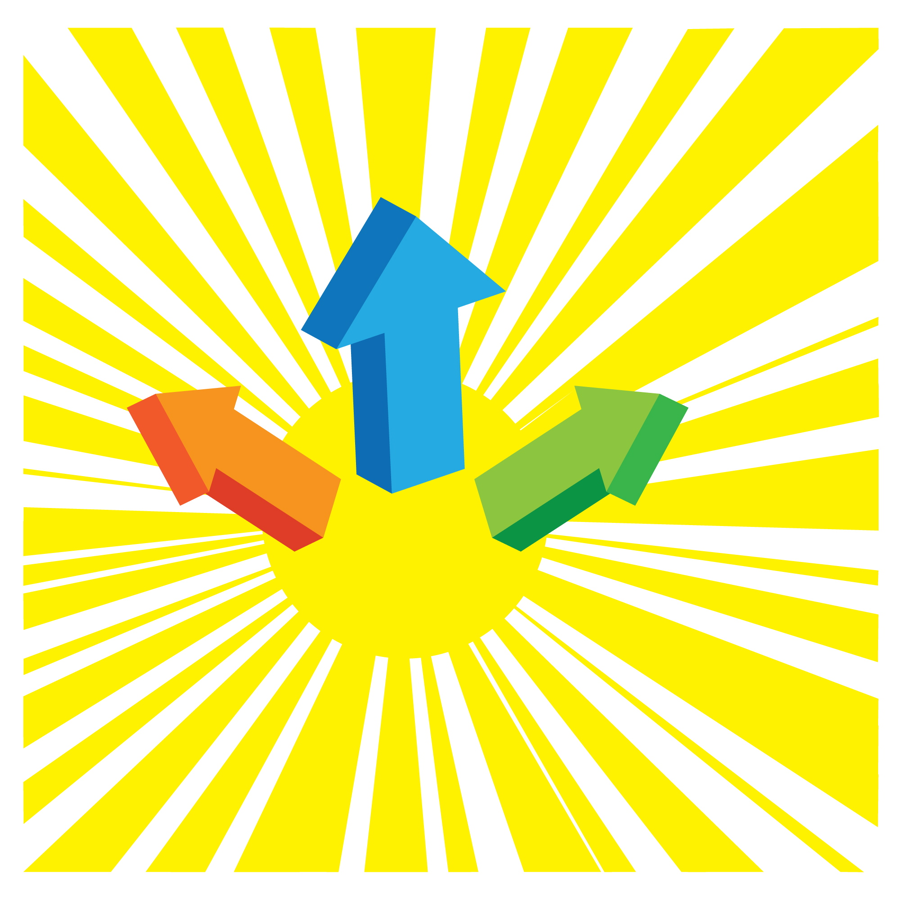 and add another relative, Bridgette Bustamante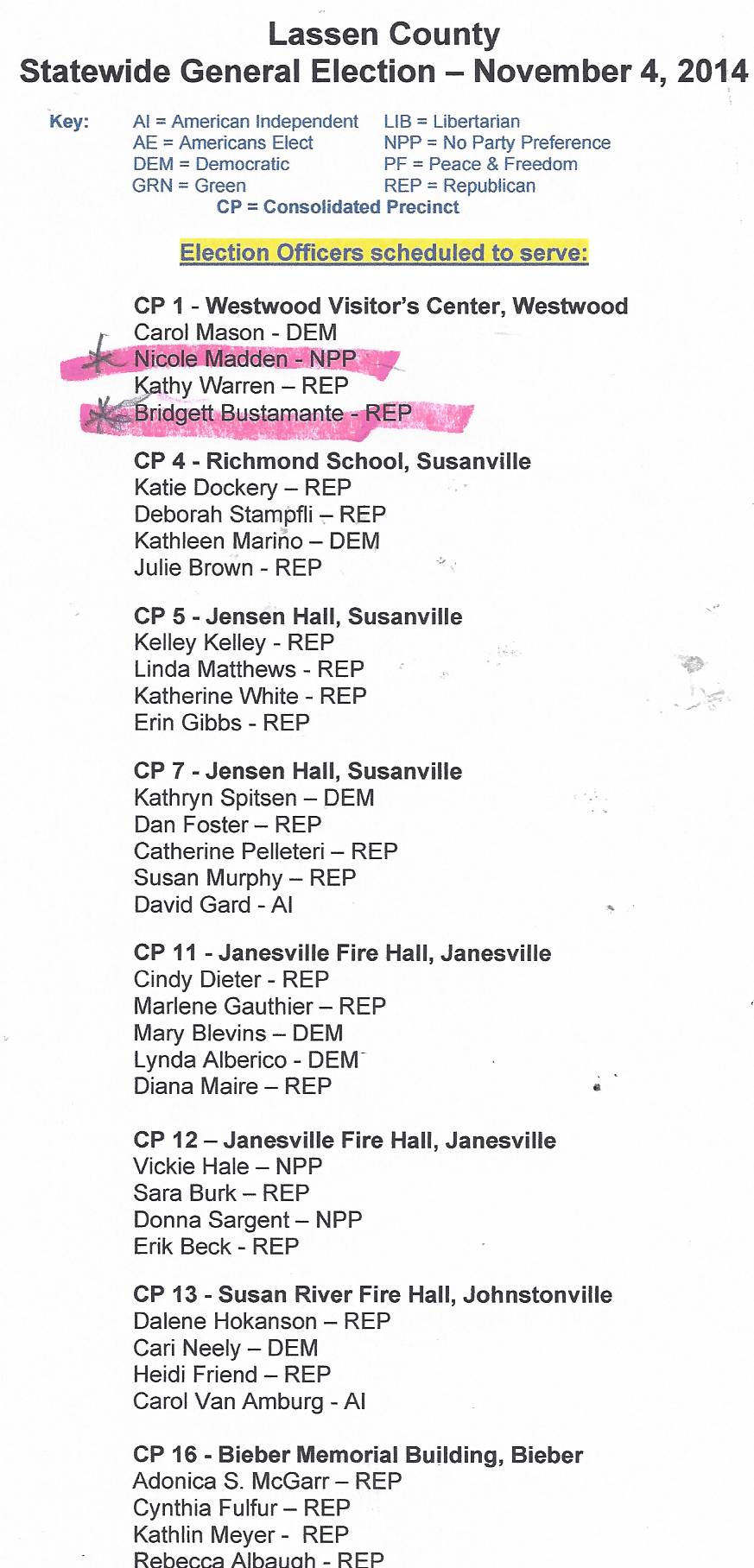 Lassen County
Personnel Rules & Regulations:
Section 2.36
Definition "affinity" : close ties or relationship
29, 2014
Lassen County Election Officer,
Bustamante Hires Daughter Again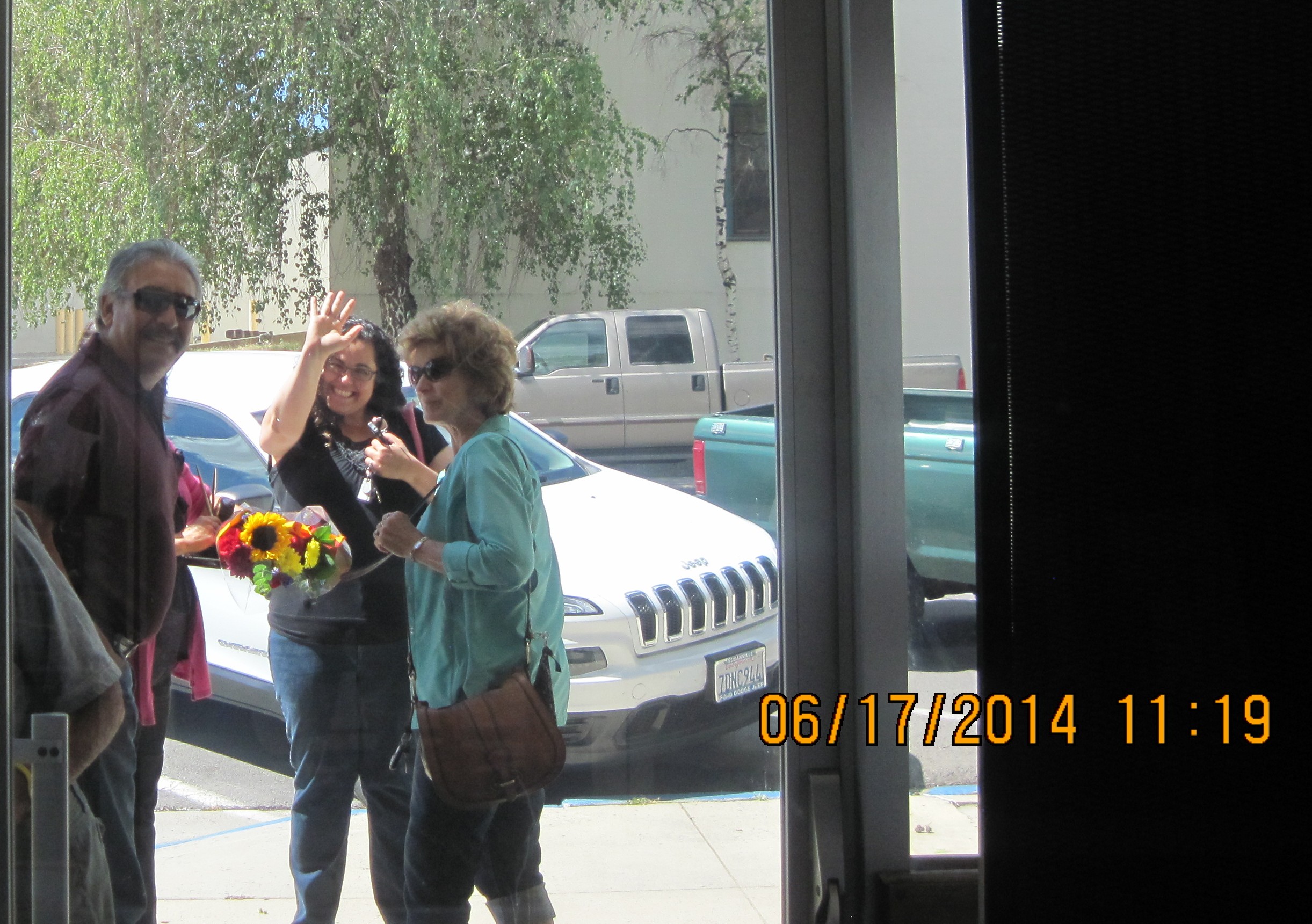 Nicole Bustamante Madden Murray was at the Westwood Precinct when the voting machine seal was broken and replaced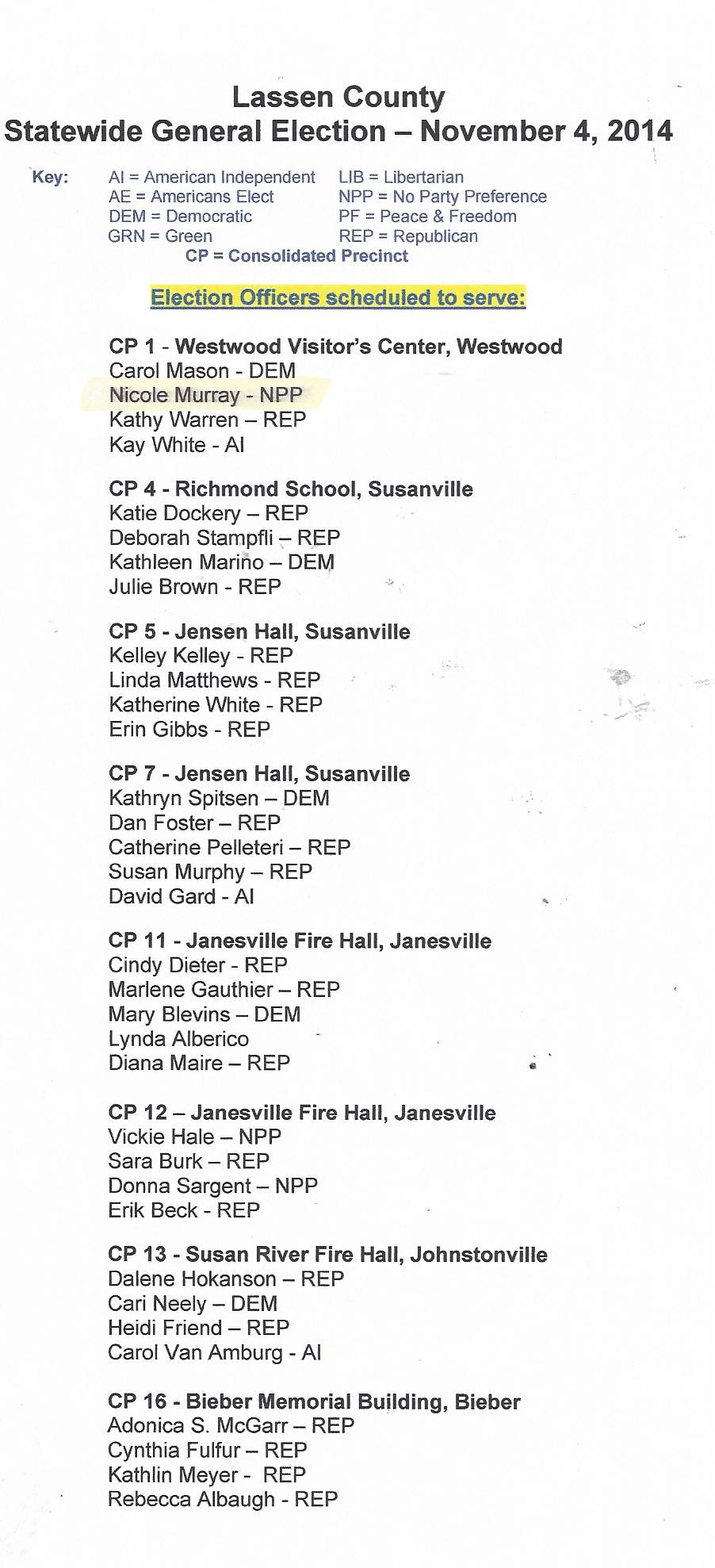 The County Clerk Claims Her Daughter Will Not Get Paid As An Election Officer
.....Bustamante has been there long enough NOT TO MAKE THAT STATEMENT
.....Has Bustamante been there too long?
In 2002, Eileen Spencer was fired because she objected to Nagel and Bustamante using "White-Out" on the ballots. Theresa Nagel paid Spencer for 1 day.Spencer never cashed the check.
Kan We Help Files Complaint Again
28, 2014
CAO Egan Resolves
Wolf Rescue Issue
On October 27, 2014, Lassen County CAO Richard Egan visited the High Desert Wolf Rescue in Ravendale and agreed to end the County's harassment and owner Debbie Valenta agreed to reduce the dog population in half by September of 2015.
The 20 year old Rescue, owned by 69 year old Debbie Valenta, has been under siege from the County for over a year.
[The County refused re-zoning requests]
Threats to kill the dogs, jail and seizures have been hanging over Ms. Valenta's head.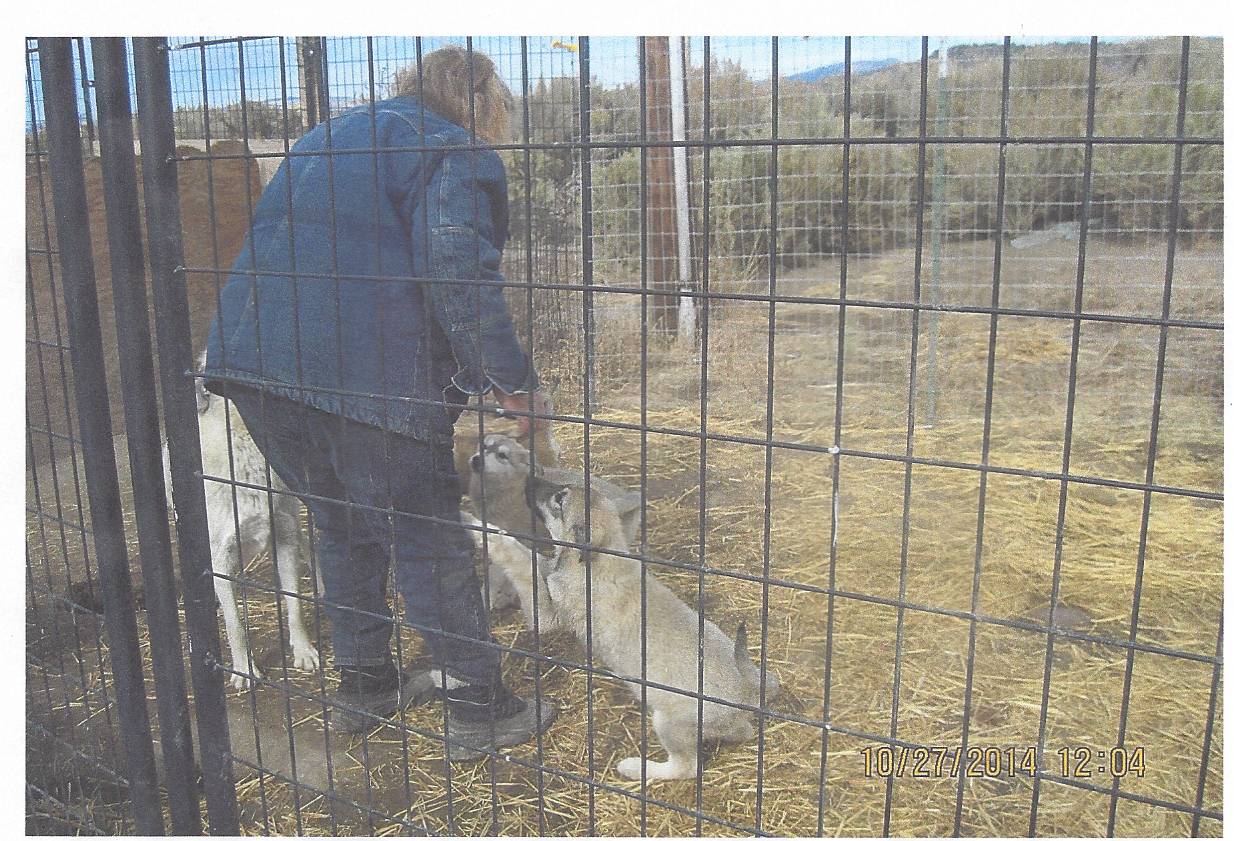 The High Desert Wolf Rescue is the largest west coast wolf-dog rescue in the United States.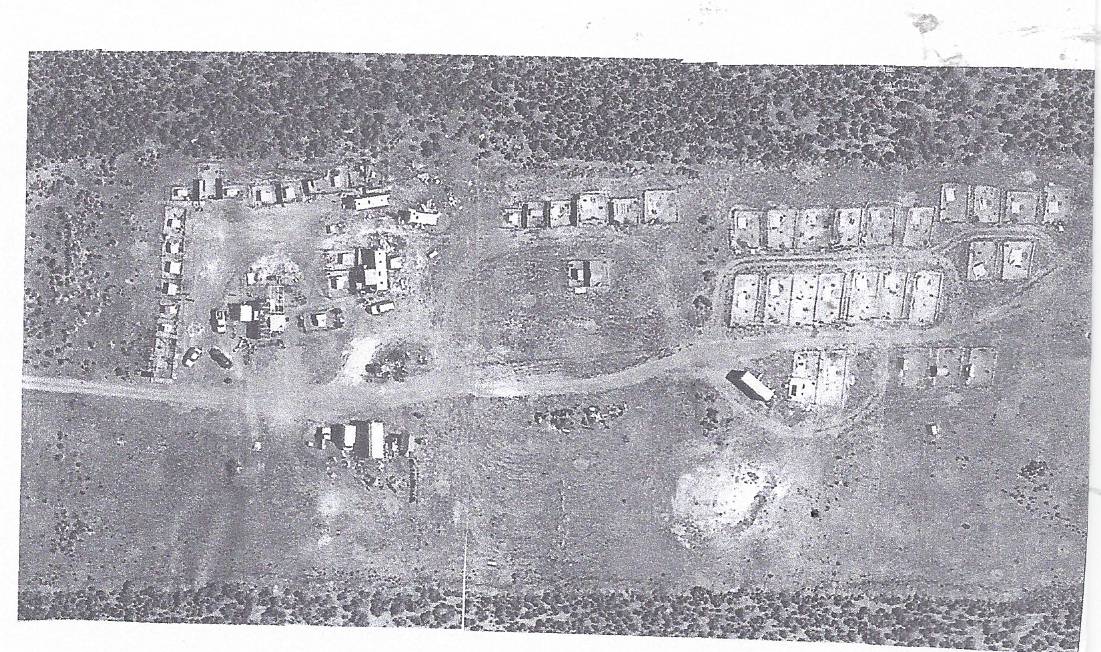 The Rescue is located in a remote area of Lassen County.
25 miles from Highway 395 in Ravendale, CA
NOT A SINGLE PUBLIC COMPLAINT !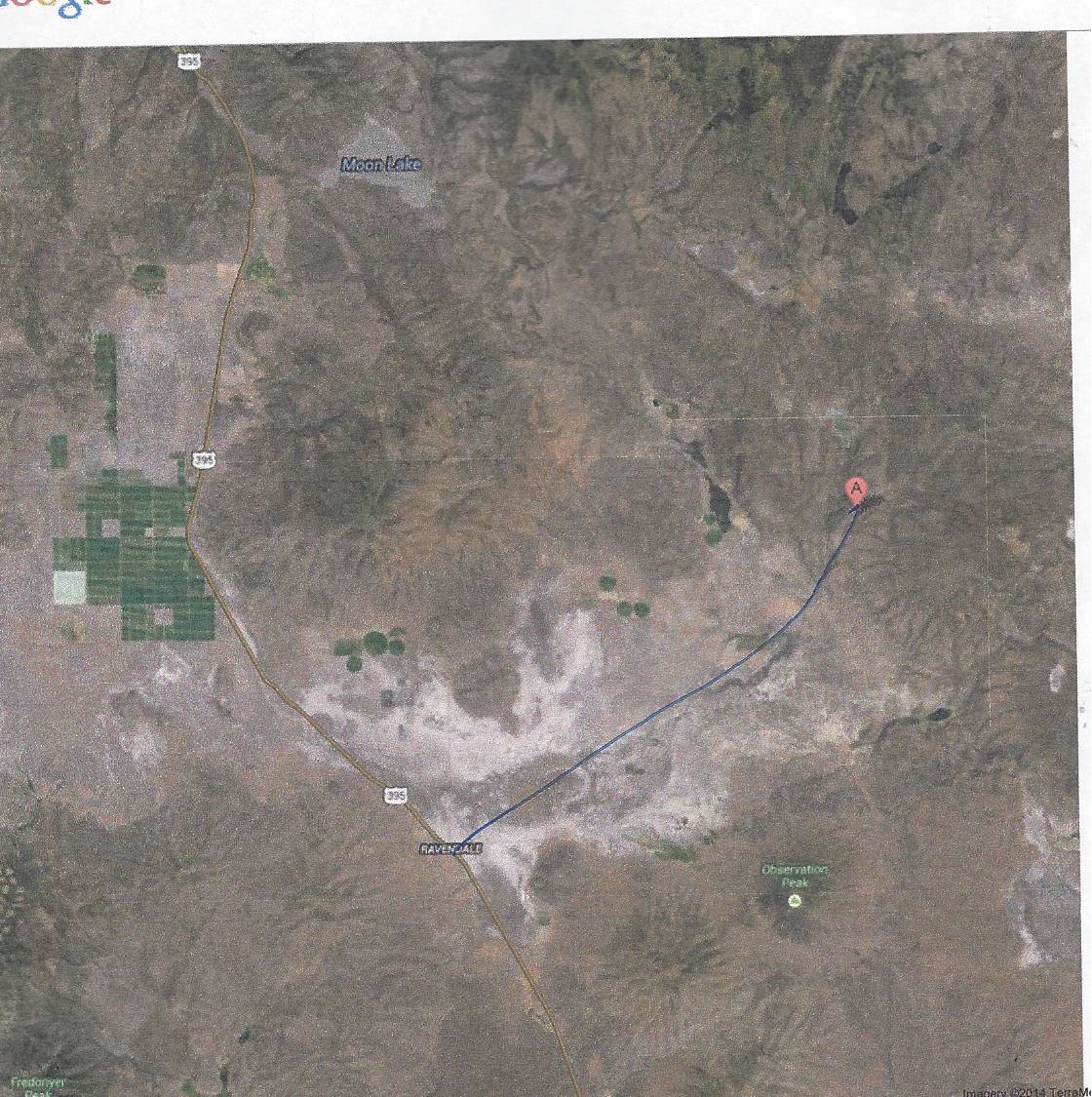 ".