THE BULLETIN BOARD
kanwehelp.com, The Lassen County Original Bulletin Board
page one
"An investment in knowledge always pays the best interest",
Benjamin Franklin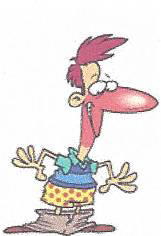 NEW...."Caught with your pants down" page
ARCHIVES:
Government Code 54950
"The people in delegating authority, do not give their public servants the right to decide what is good for the people to know and what is not good for them to know"
Kan We Help PUBLIC RECORDS requests
UPDATED 10/31/13
Lassen County Supervisor Salary History & 700 Forms
Diebold Voting Machine Program Cards Easily Changes Votes
LASSEN COUNTY JUNE 3, 2014 ELECTION
BUSTAMANTE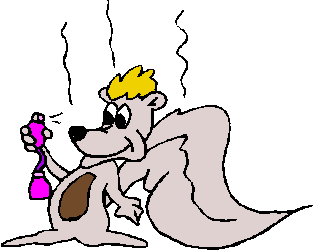 Stay Awake Mr. Egan.....
That coffee (?) is not going to help.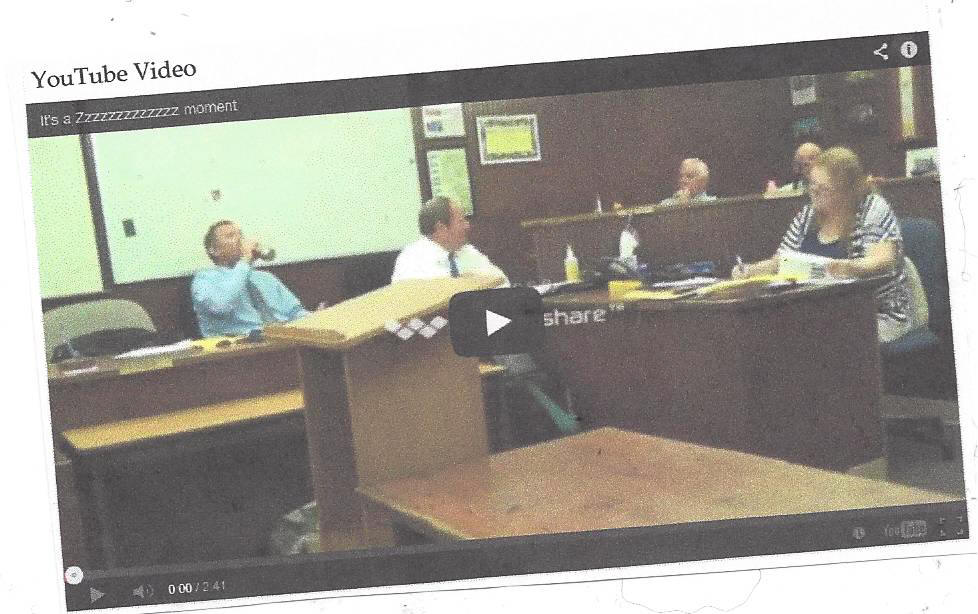 You have two idiots now
that love to hear themselves talk
Kan We Help
Files Two Brown Act Complaints
with KWH New Report Cards
This public Board acts in total contempt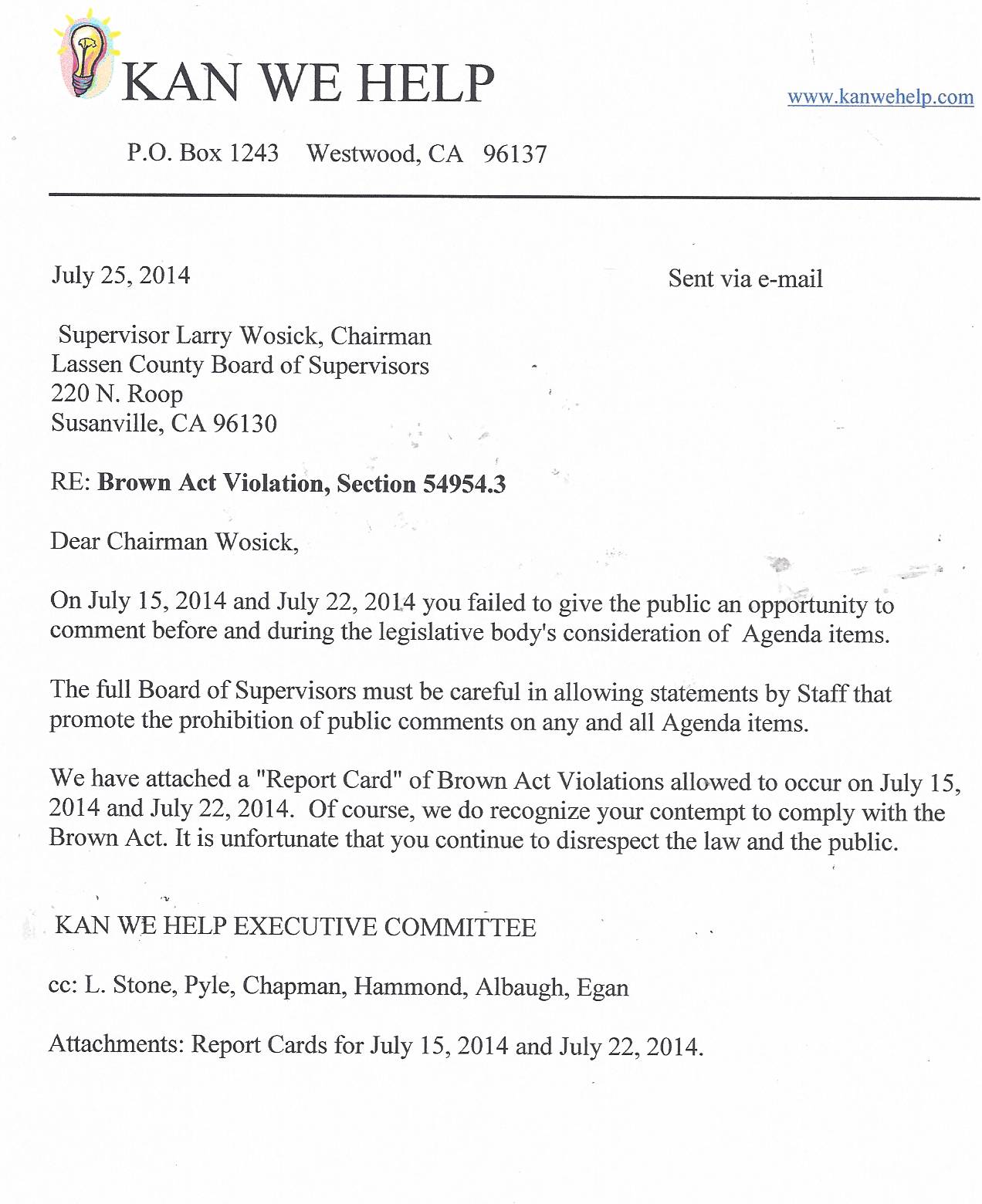 Contracts, Contracts and more Jibberty-Goo
Mr. Burns contract: $126,000 a year ?
Mr. Burns confused the Board [on Agenda item H-4]
and the Public (the people that pay his salary)
It started with Supervisor Albaugh asking Mr. Burns about Agenda item H-4 and the meaning of the numbers (no $$$ signs) in his request. Burns made it appear that he was asking for $32,500 for two invoices that were not to exceed $5,500 each.
Now watch how Burns responded to the Board and to the public.
Lassen County Supervisors
Vote on Resolution
"Sight Unseen"
"Southern Cascades Service District Initiative"
District 4 Supervisor Albaugh asked that an item be added to the meeting, at the July 22, 2014 BOS meeting, as an "Emergency item". [Takes 4/5 vote to add an agenda item].
The Board and Burns tried every trick in the book to keep the public out of the conversation.
At the beginning of the July 22, 2014 meeting,
County Counsel Burns
offered advice
to Chairman Wosick:
Wosick didn't need to offer public comment on Agenda B-2
(adding or deleting an agenda item)
Watch Burns attempting to impress the Board with pure bullshit
Surprisingly Wosick ignored Burns dumb advice ?
The Brown Act allows public comment on every agenda item......"bar none" Mr. Burns
Albaugh claimed that he just received a Resolution for the Southern Cascade Services District initiative on Friday, July 18, 2014. Supervisors have been discussing this issue for weeks about the "deadlines" for this issue to be placed on the November ballot. It was Supervisor Albaugh's responsibility to get this on the July 22, 2014 Board of Supervisors Agenda. If LAFCO failed to get the ballot resolution, to the Supervisors, by July 18, it could have been placed on the August 4, 2014 Agenda (88 days before the election is August 8).
THEY CREATED AN EMERGENCY
AND
WE NEED TO ASK WHY?
Albaugh had plenty of time to make copies, from Friday to Tuesday, but brought only one copy of the Resolution to the 7/22/14 meeting? Everyone , including Albaugh, knows that seven (7) copies were needed. This is exactly what Albaugh, Wosick and Chapman did with the first Resolution to get this initiative on the June ballot.
This was all choreographed again.
The Supervisors went into closed session to discuss this issue and could have made copies then. There was a recess before this was discussed. They could have made copies then. What were they hiding?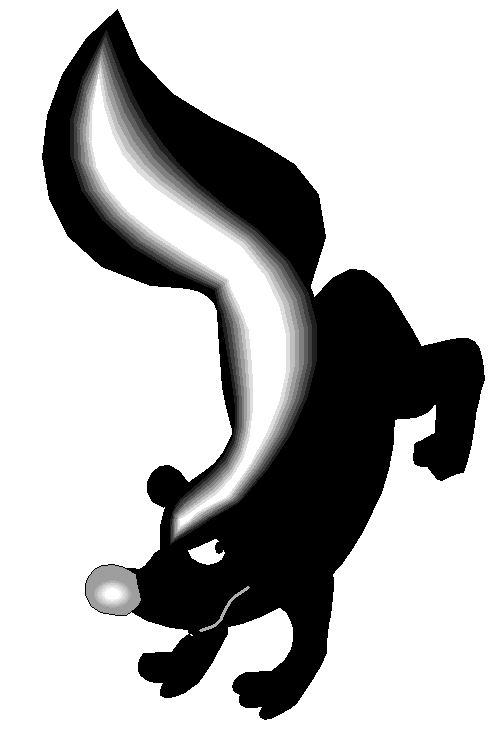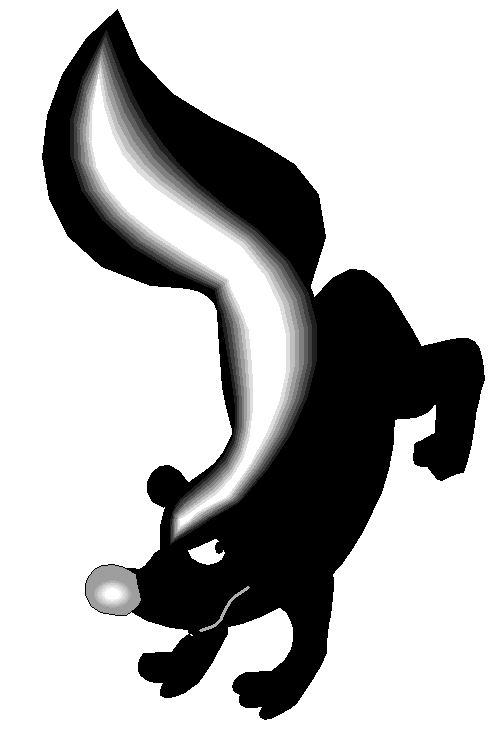 this gets the double stinky award
Kan We Help Secretary Eileen Spencer respectfully asked twice that the Supervisors be given a copy of this Resolution before a vote was taken. County Counsel Burns chirped that it was not necessary for the Supervisors to have a copy. Our illustrious Supervisors voted to approve Albaugh's Resolution
Lassen County Supervisors
couldn't have
found a dumber candidate
for
County Counsel
A NEW LEVEL OF DUMB HAS BEEN BORN
It is a historical fact that Bob Burns has no idea what
the Brown Act is. He is just perfect for this Board
Lassen County Superior Court
Presiding Judge Verderosa
Has Sit-down
with
Burns looked silly making up lies
and CAO Richard Egan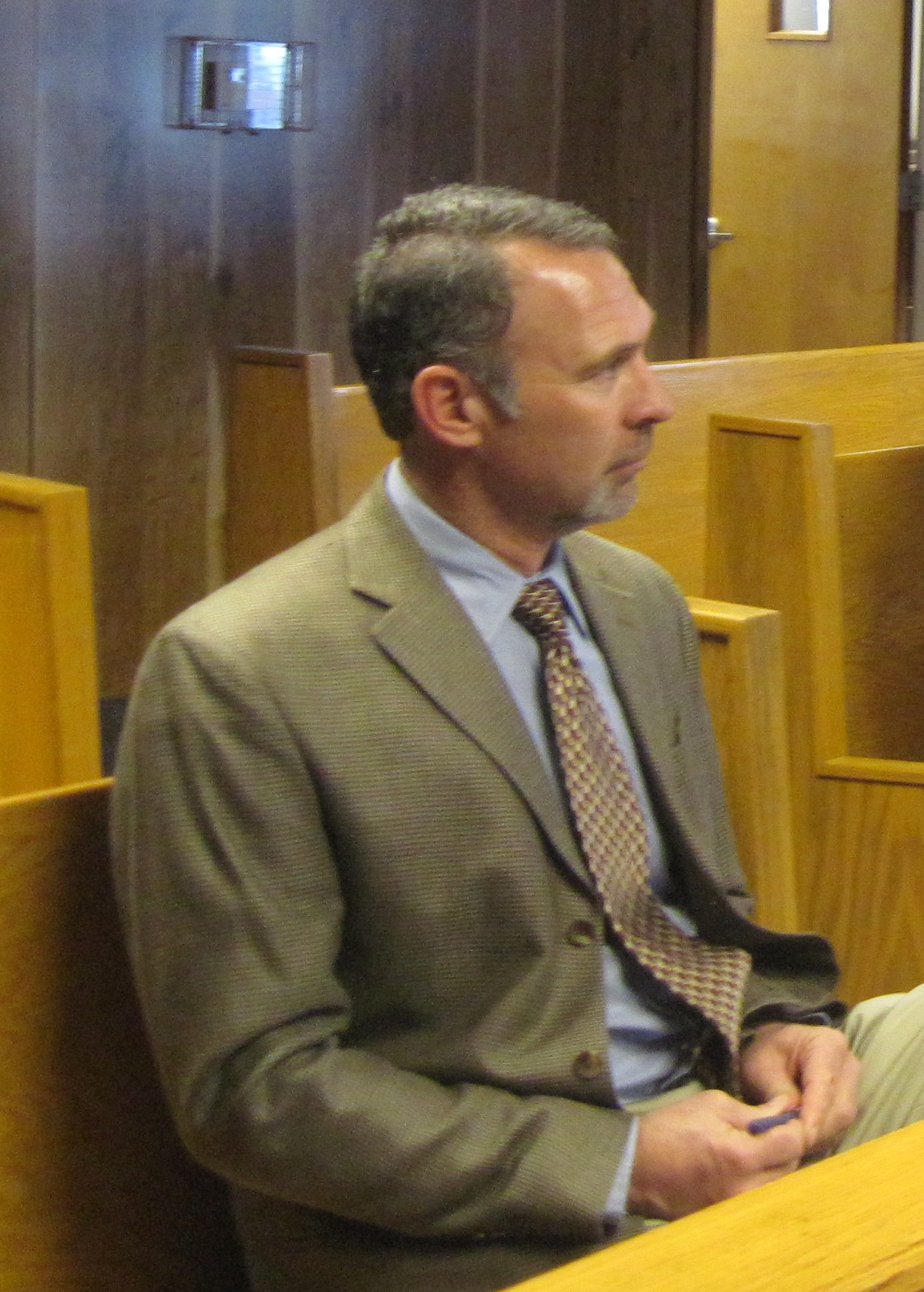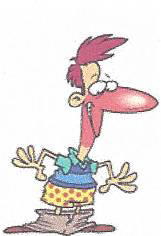 click on Mr. Kot Withyur Panzdown for entire story
On April 16, 2014, Lassen County CAO Richard Egan made the decision to write a letter that was made to appear as though Judge Verderosa had authored it.
She didn't author it and Kan We Help caught him in a lie. Judge Verderosa's signature has never been authenticated.
Egan placed this letter on the Board of Supervisors May 13, 2014 Agenda but had no intention of having any discussion on it. (Audio and video recordings confirmed that this Agenda item was never discussed or voted on)
Watch video: May 13, 2014 BOS meetng
Chairperson Wosick just adjourned the meeting intentionally on May 13,2014, ignoring the last item on the Agenda. NOW WE KNOW WHY HE DID THAT !
As a result of this debacle, Judge Verderosa decided that she will no longer appoint the Chief Probation Officer.
Lassen County Counsel Burns was forced to write a "soliloquy" on July 6th to create a new Ordinance for this position to be a County appointed position not a judicial appointment.
Enjoy watching Burns trying to justify the Fake Judges Letter
Burns response, to this screw up, ended up similar to Vander Ploegs peddling a fake response to Kan We Help's objection to the County Administrative Officer being called various names other than his official position/title County Administrative Officer. [CAO Egan was signing different fake titles to official county documents]. You have to give both Burns and Vander Ploeg points for creativity.
Private Non-Profit
Asks for
Public Money
for Fake
Christmas Tree for Susanville
It gives a whole new meaning to "Save a Tree"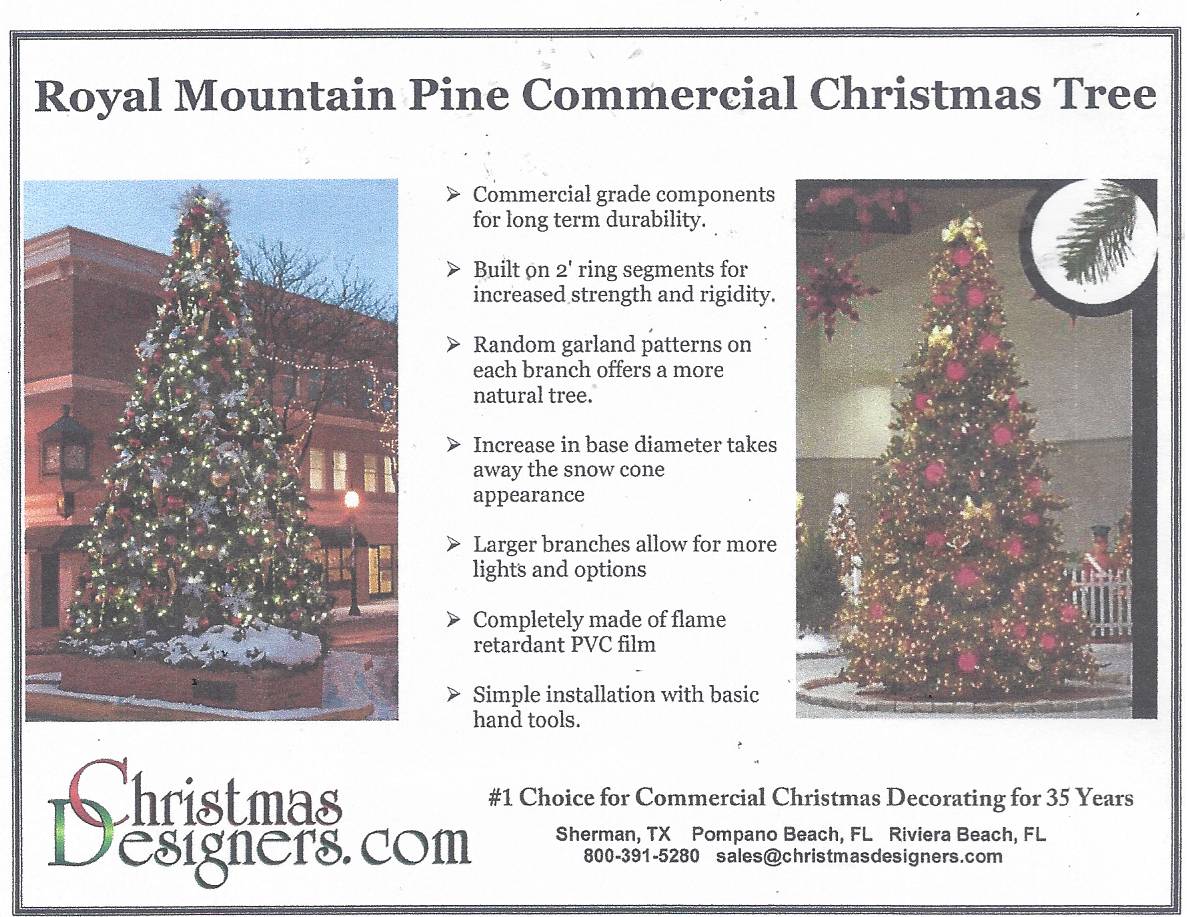 The Susanville Chamber of Commerce no longer wants to decorate "real" trees in downtown Susanville. Supervisor Chapman placed Agenda item H-2 on the July 8, 2014 meeting.
Chapman suggested that this annual $2,000 donation be paid for through the Supervisors Discretionary Fund. Each Supervisor is given $4,000 to give to the public as a gift.
Supervisor Hammond and Albaugh objected to this coming out of their "pot". CAO Egan suggested that they raise the $20,000 Discretionary Fund to $25,000 to cover this donation. Hammond and Albaugh reluctantly voted to approve this gift.
The fake tree will cost $15,000 a year to build. The tree will be purchased in parts each year until it reaches it's desired height.
The private non-profit Susanville Chamber of Commerce also received a $5,000 donation from the Board of Supervisors for the 150th Lassen County Anniversary event they are planning on 9/5/14. IT WAS NOT DISCLOSED HOW THE SUPERVISORS WERE GOING TO PAY FOR THIS SINCE THIS IS NOT A BUDGETED ITEM.
The Westwood Chamber of Commerce planted a "real" tree to decorate each year as a community event.
District Attorney/County Counsel
County Counsel/District Attorney
On May 16, 2014, the Lassen County Supervisors hired the current District Attorney, Robert Burns as County Counsel. Rhetta Vander Ploeg's contract was not renewed and her last day was May 16, 2014.
Robert Burns was not the County Counsel on May 7, 2014
His County Counsel pay started before he was hired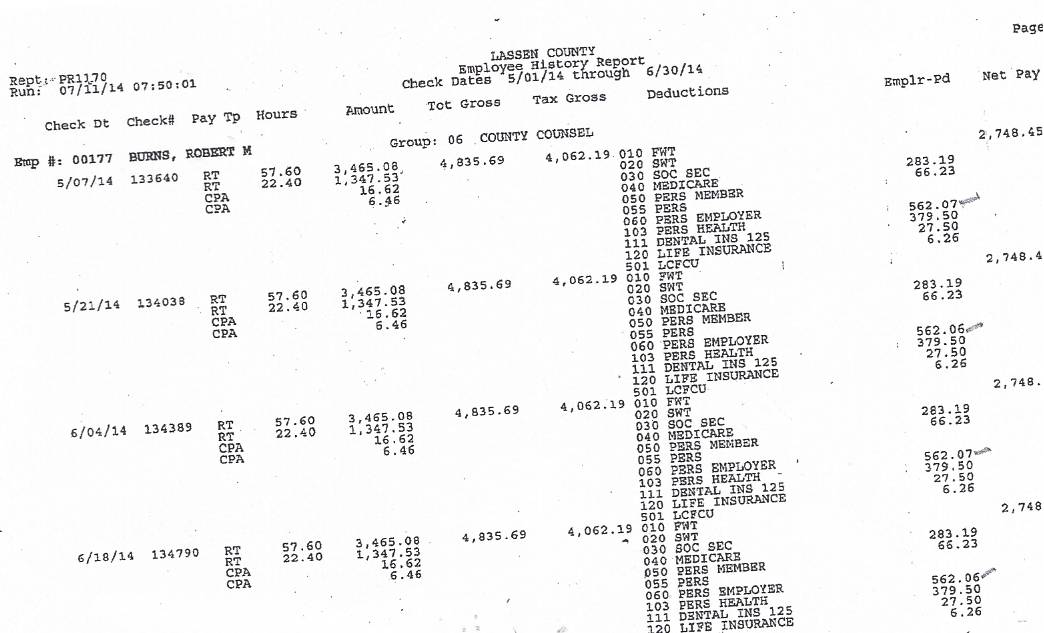 Robert Burns County Counsel Contract on page one states:
Bob Burns resigned as District Attorney on June 9, 2014
????????????????????????????????????????
Bob Burns Resigned, Quit, Stepped down
Bob Burns is a "New Hire"
????????????????????????????????????????
The County "promoted/transferred" Burns after he resigned?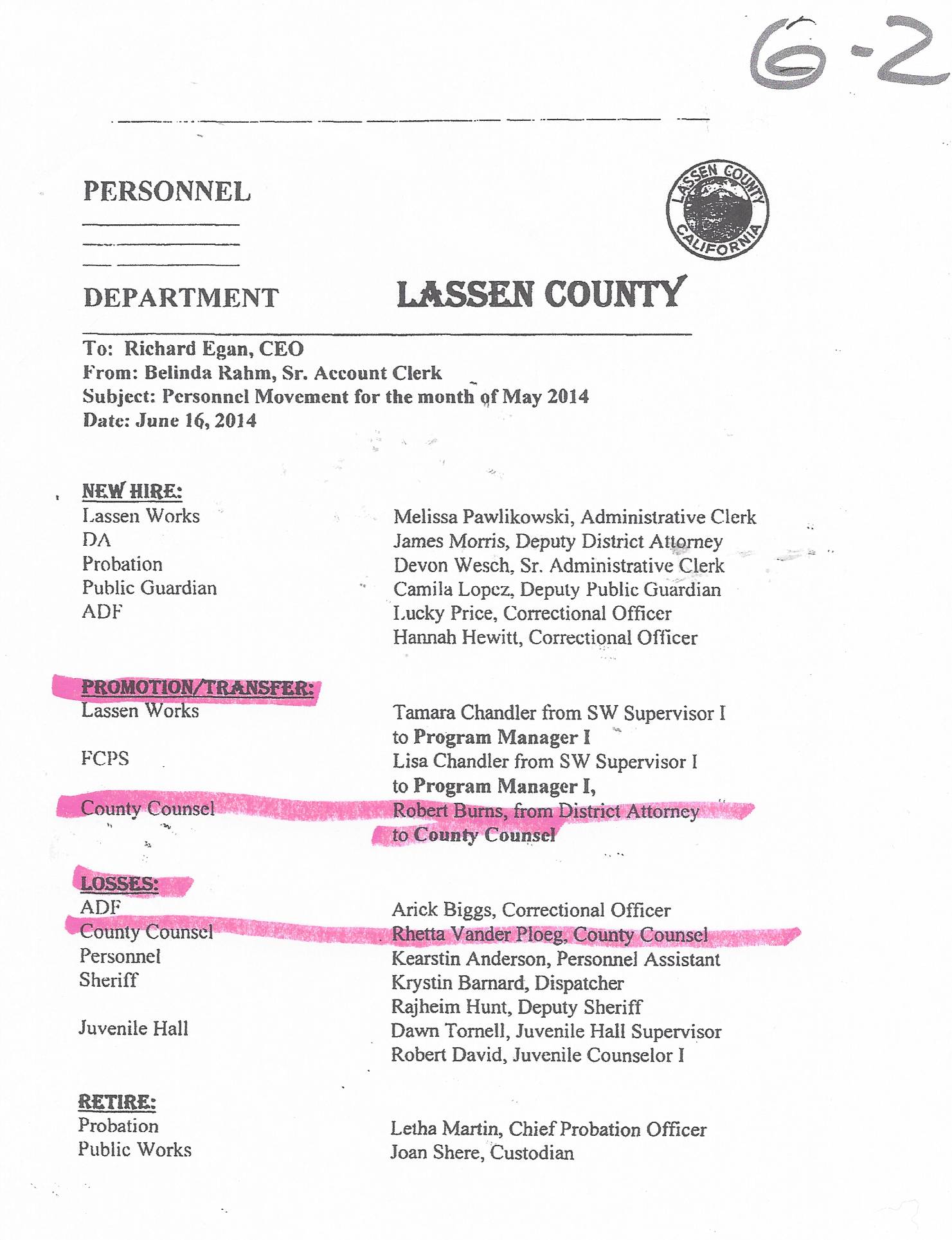 PUBLIC UTILITY SOCKS AWAY
MILLIONS AND
INSULTS RATEPAYERS
WITH RATE INCREASE
LMUD
OVER SPENDS
ON INFRASTRUCTURE
FOR
NV ENERGY
and
Raises Rates on customers
didn't see that coming...............?
The PDCA was the phony formula Frank Cady developed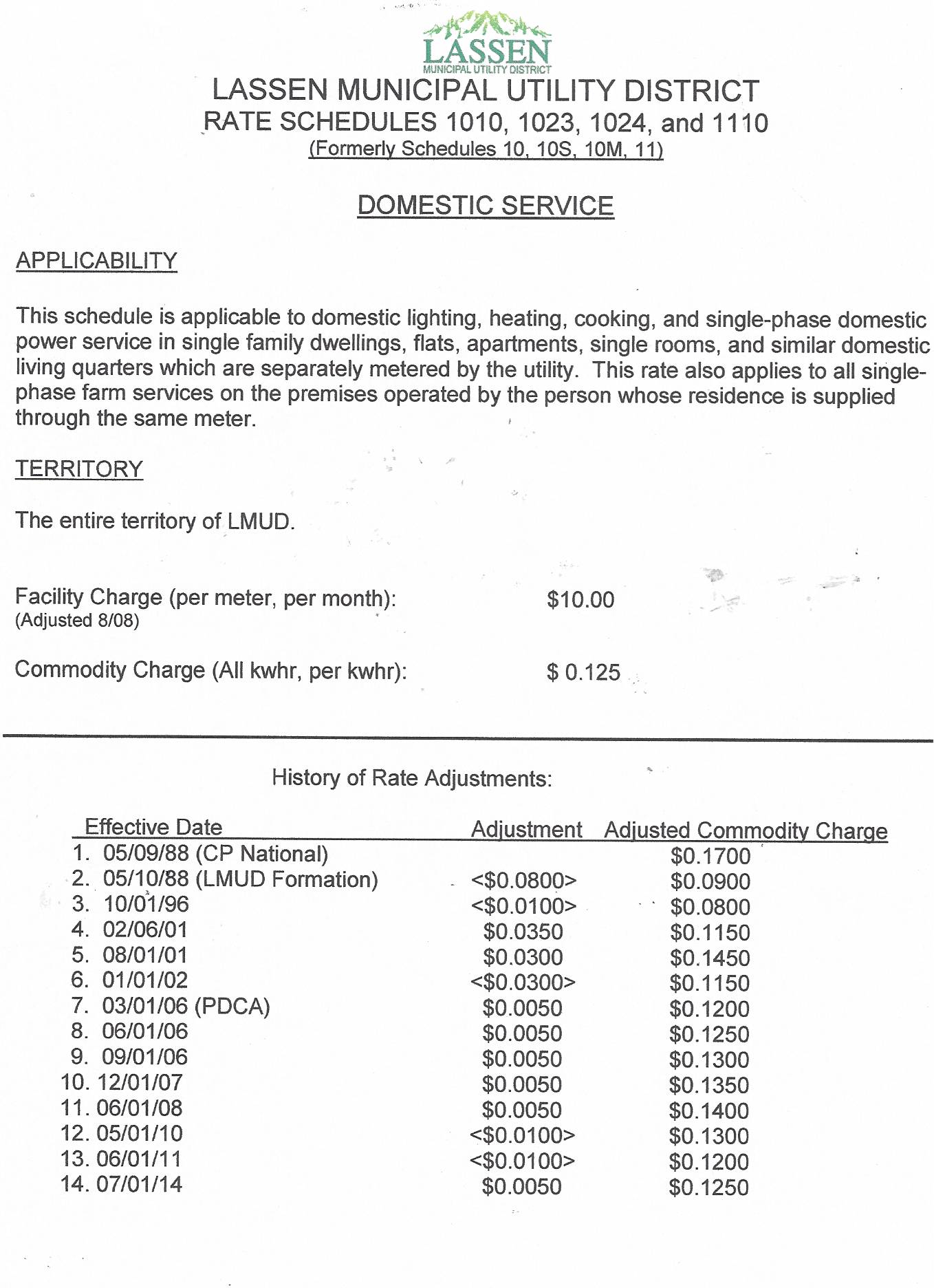 LASSEN COUNTY SUPERVISORS
STALLING ON
CAPITAL IMPROVEMENT PLAN
* The Lassen County Supervisors, according to Lassen County Codes, must demand that the CAO prepare and maintain a "mandatory" Capital Improvement Plan.
*According to the County's Audit, the Supervisors never released the fact there was $4,000,000 of discretionary money in the Budget. Each year the Supervisors claim there is a $3,000,000 deficit. Is this apparently a lie they intend to use again?
The County's infrastructure is crumbling and the
s u p e r v i s o r s
do not know how to fix that ?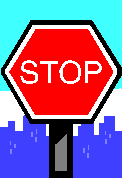 YOU HAVE NO CAPITAL IMPROVEMENT PLAN
CAO RICHARD EGAN
ATTEMPTED TO
PASS AN INTERNET C.I.P. "TEMPLATE"
OFF AS A
DRAFT CAPITAL IMPROVEMENT PLAN
FOOL US ONCE, SHAME ON YOU
FOOL US TWICE, SHAME ON US
CAO Richard Egan had Public Works present a copy of an internet sample of a capital improvement plan, at the July 8, 2014 Board of Supervisors meeting, as the real deal. Richard Egan does not have a clue how to prepare a capital improvement plan or at least he is giving a great performance of not knowing how to do it.
The Lassen County Supervisors do not want the spending structure a Capital Improvement Plan would confine them to. This is why Supervisor Chapman thought he could authorize, on his own, the remodeling project for a new Supervisors Board room
Supervisor Pyle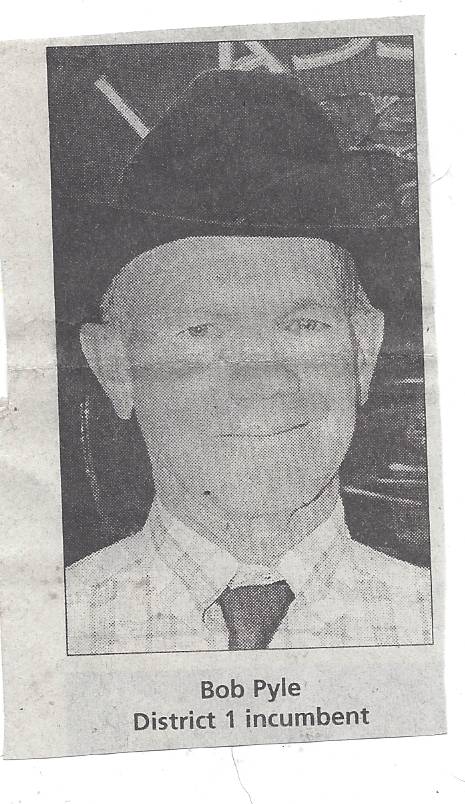 Thumbs Nose
at
Grand Jury Report
Pyle's response to acting on Grand Jury Report
On page 38, the 2012-2013 Lassen County Grand Jury Report responded to the urgency of replacing the Lassen County Jails "Central Control System".
Supervisor Pyle thinks the Board
does not have to act on this?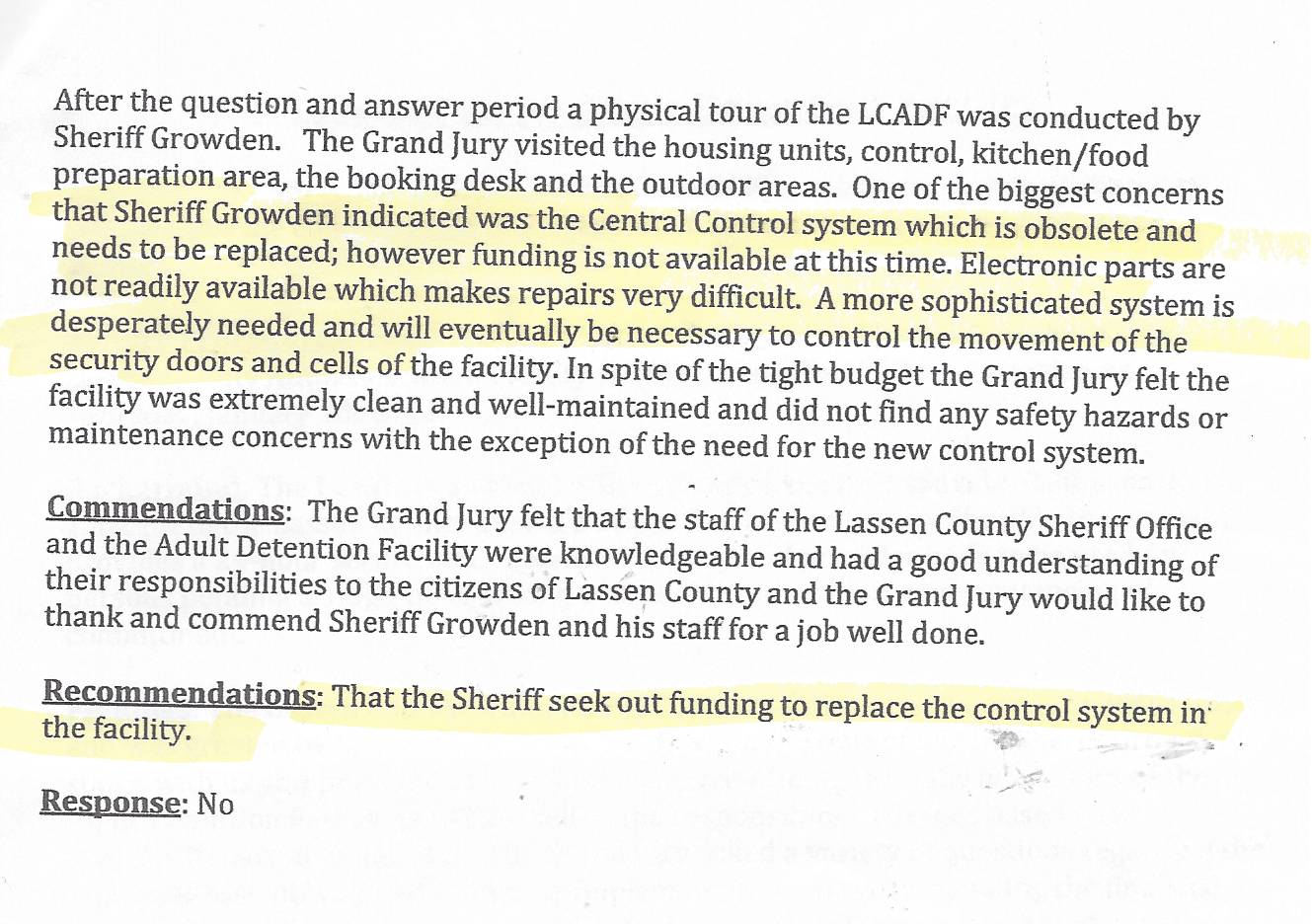 THE "DO NOTHING" BOARD
Last year, the Sheriff's Department presented the Board with a comprehensive presentation of the urgency of this capital improvement need LAST YEAR and has yet to approve the funding to be spent.
NO CAPITAL IMPROVEMENT PLAN
This elected Board, each year, bloats their budget with funding for expenses that they never intend to approve. This accomplishes two goals. It gives the "appearance" that the County is broke and it keeps the staff thinking something is going to get done.......THIS YEAR.
The facts are that this Board is a "do nothing" board. Lassen County's buildings are crumbling. Employees are forced to work in small and bad environments, public access to county services are spread all over Susanville.
Lassen County Supervisors opened their July 8 meeting at 9:30 AM and closed the meeting at 10:30 AM.. The public still had to come back three hours later for the Capital Improvement Plan discussion that lasted one hour because Pyle didn't want to hear any more.
If the Lassen County Chairman of the Board doesn't want to hear FACTS or CRITICISM, he tells the speakers
"THAT'S ENOUGH"
or makes up new rules. It is very evident, according to the videos of their meetings, the 3 minute rule is extremely selective depending if they like what you are saying or not.
INPUT FROM THE PUBLIC
IS CONSIDERED RUDE
A member Kan We Help and a tax paying, voting member of the County was prepared to make a presentation on the very questionable $8,000 "Needs Assessment" Plan and the "DRAFT" CIP.
Supervisor Pyle attempted to limit public discussion to "questions only".
The 17000 square foot BLM building (on Riverside Drive in Susanville) will be vacant on the first of 2015. Lassen County CAO is supporting buying this property to move certain County Departments in to.
Supervisor Chapman will, no doubt, be adamantly opposed to this move. THERE ARE NO COURT ROOMS INSIDE THIS BUILDING. However, he can walk down the street and visit the new Superior Court building on his lunch break.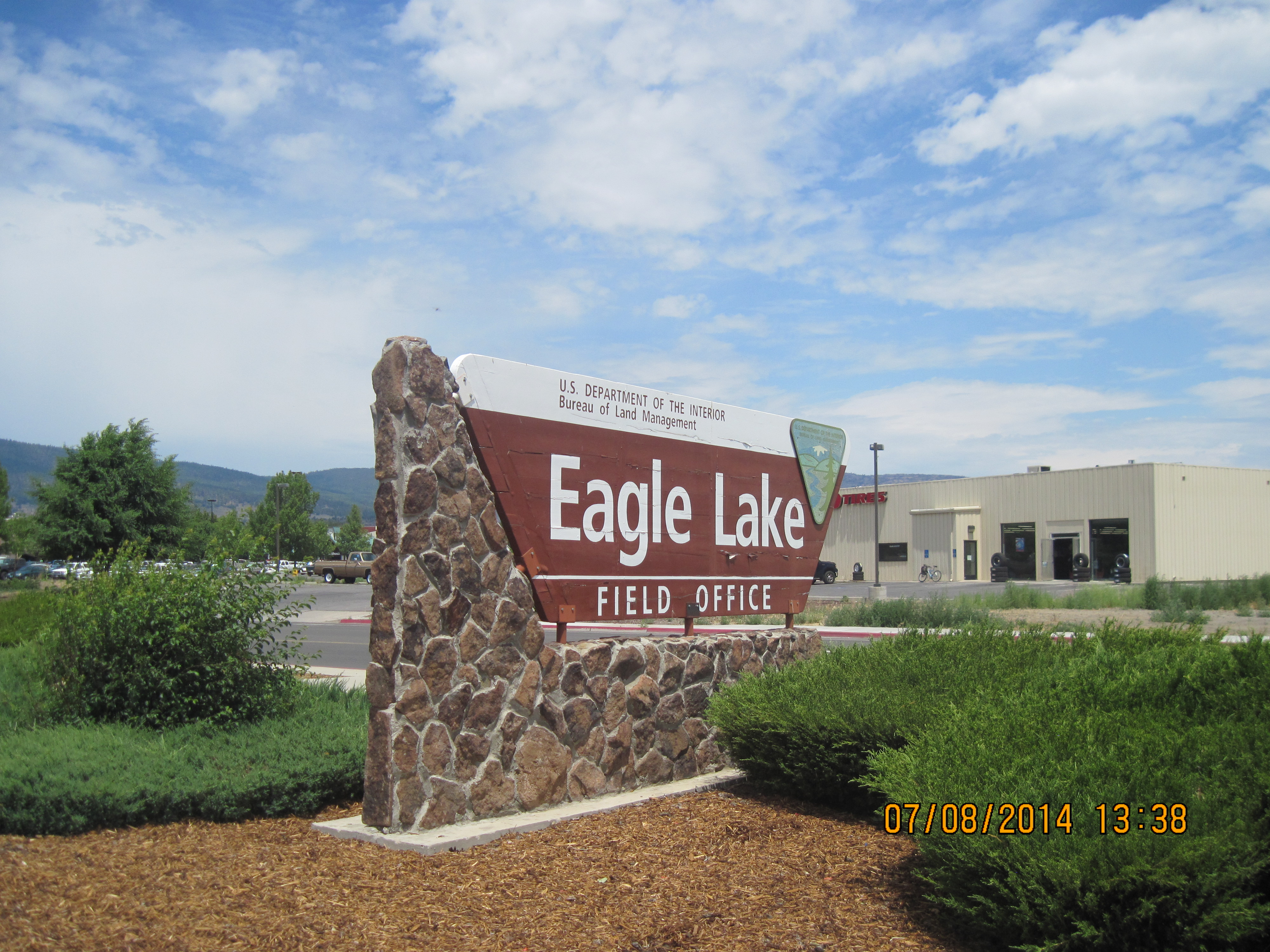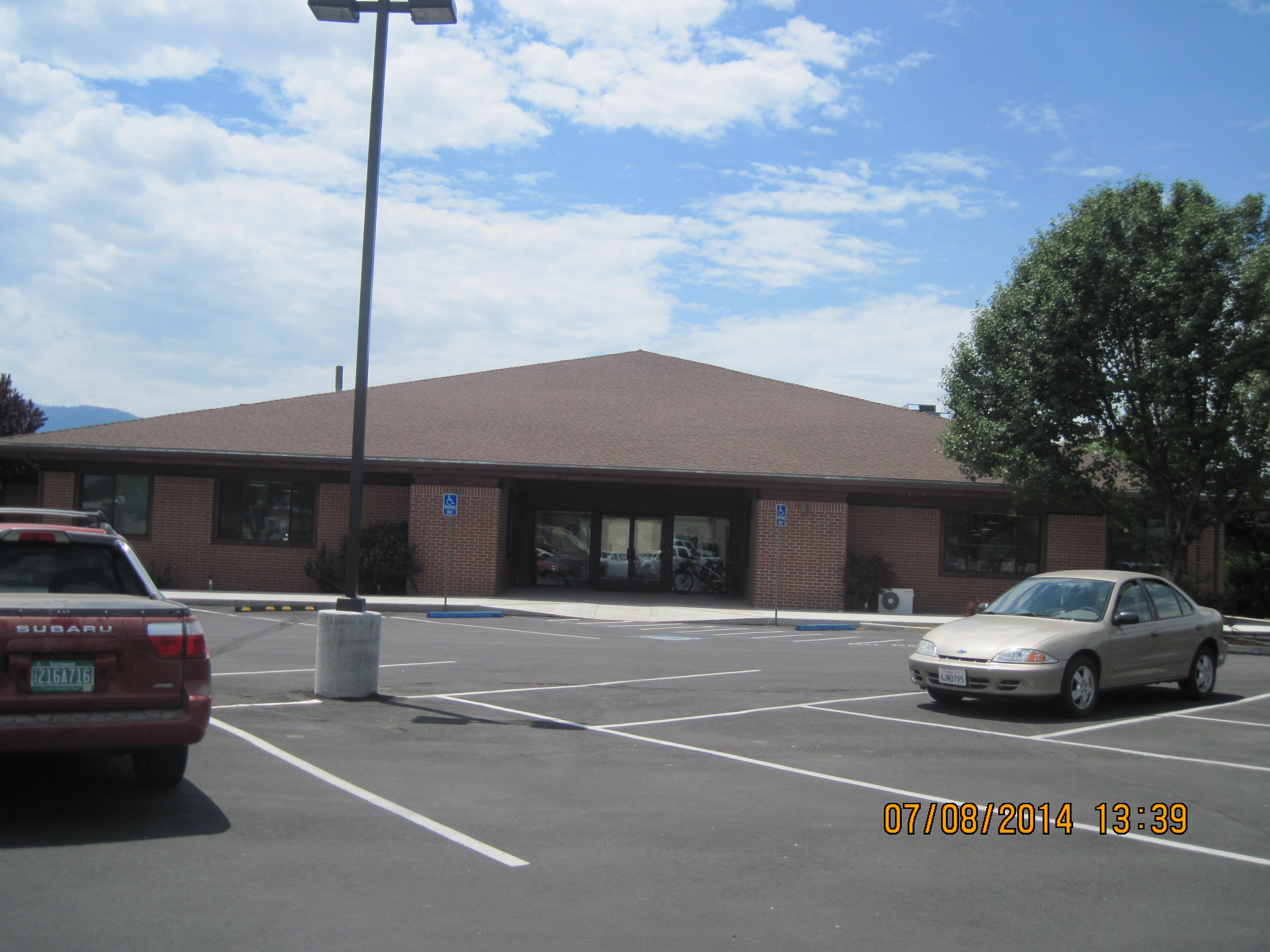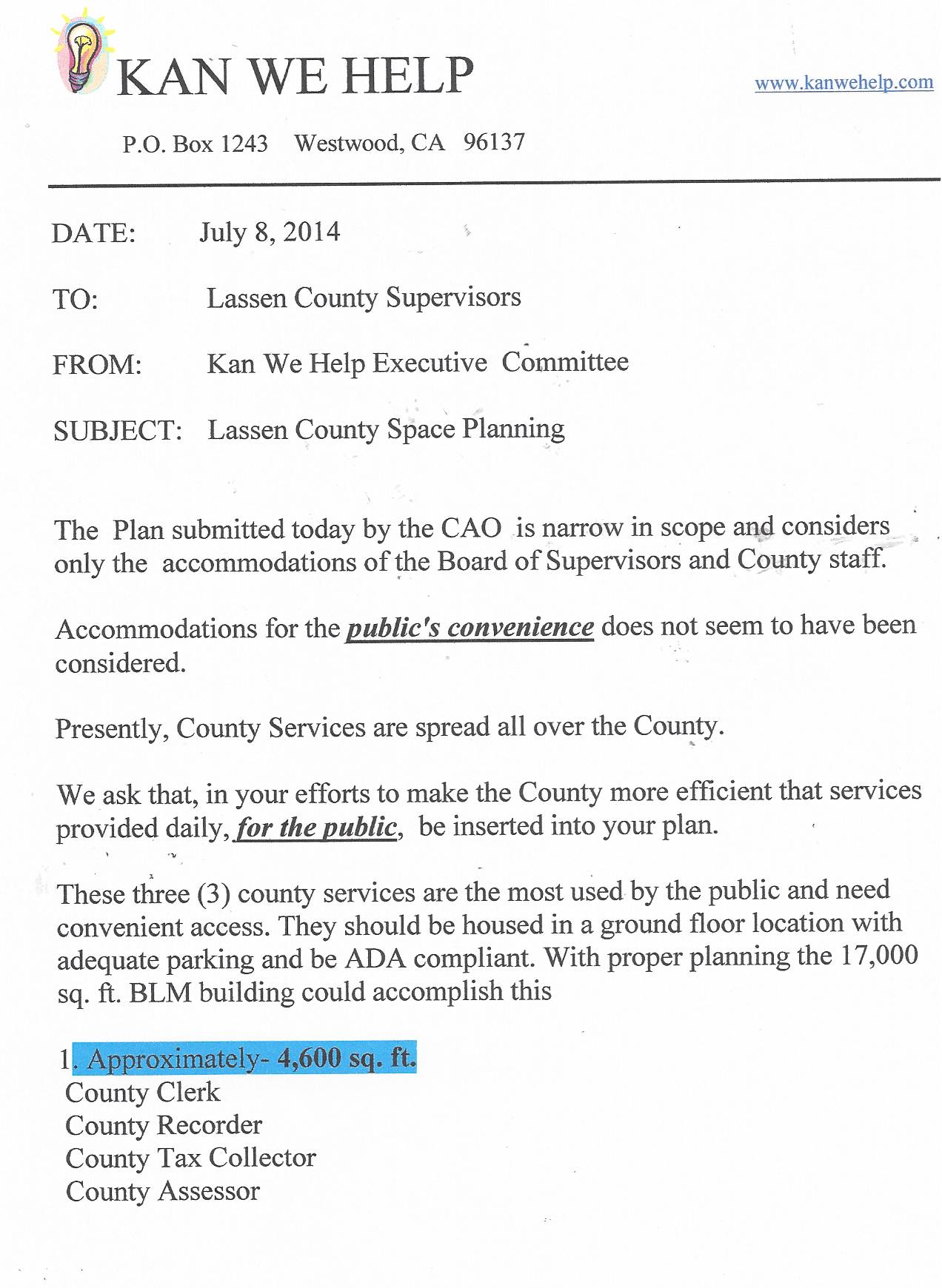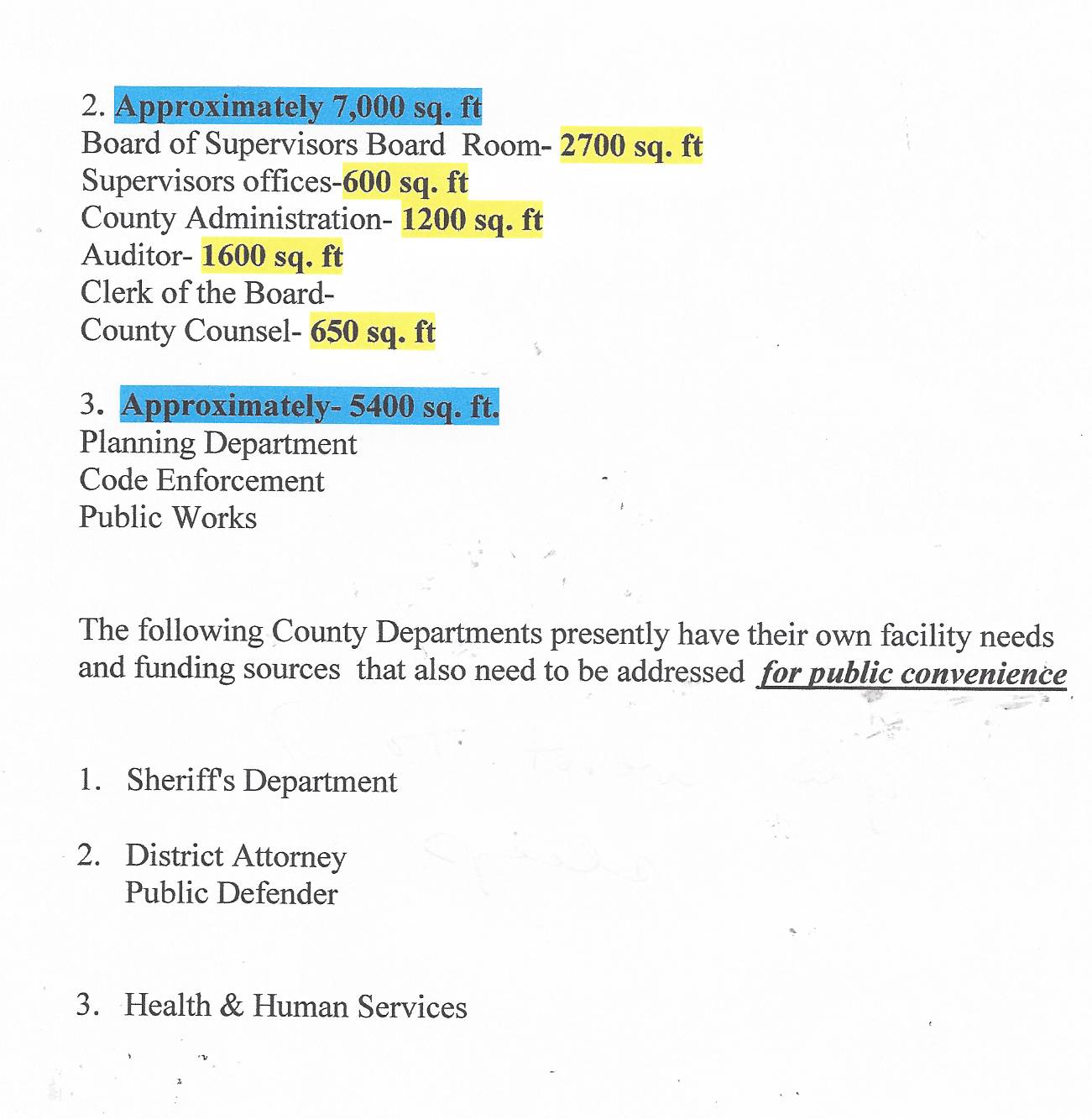 This is what happened in the ONE HOUR AFTERNOON MEETING
CHAPMAN DOES NOT PARTICIPATE
IN
DISCUSSION
[Chapman did not attend the 1:30 CIP meeting today. Reason: fake CIP]

OF THE
NEW SUPERVISORS BOARD ROOM
AT THE
ICONIC
HISTORIC COURT HOUSE SQUARE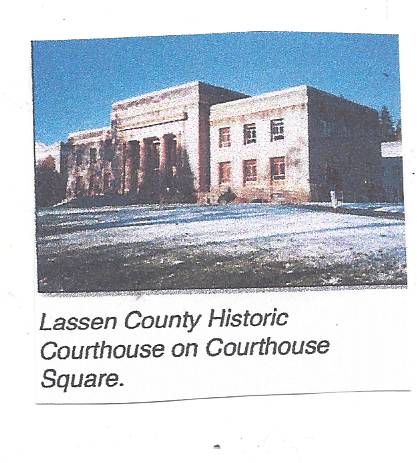 For months, Supervisor Chapman led the charge for a half million dollar new Supervisors Board Room. There was no money for this project, but on January 21, 2014 Supervisor Chapman, ordered Jeff Morrish, from NST (without public discussion or Board approval) to draw up plans for "The Annex" below [Judge Sokol's Department 1 court room] to be transformed into his new Board room.
On January 21, 2014, Chapman ordered the work to begin immediately and to be completed by June 10, 2014. KEEP IN MIND, THERE IS NO MONEY. NST spent $20,000 on plans that were never going to be used. WHY?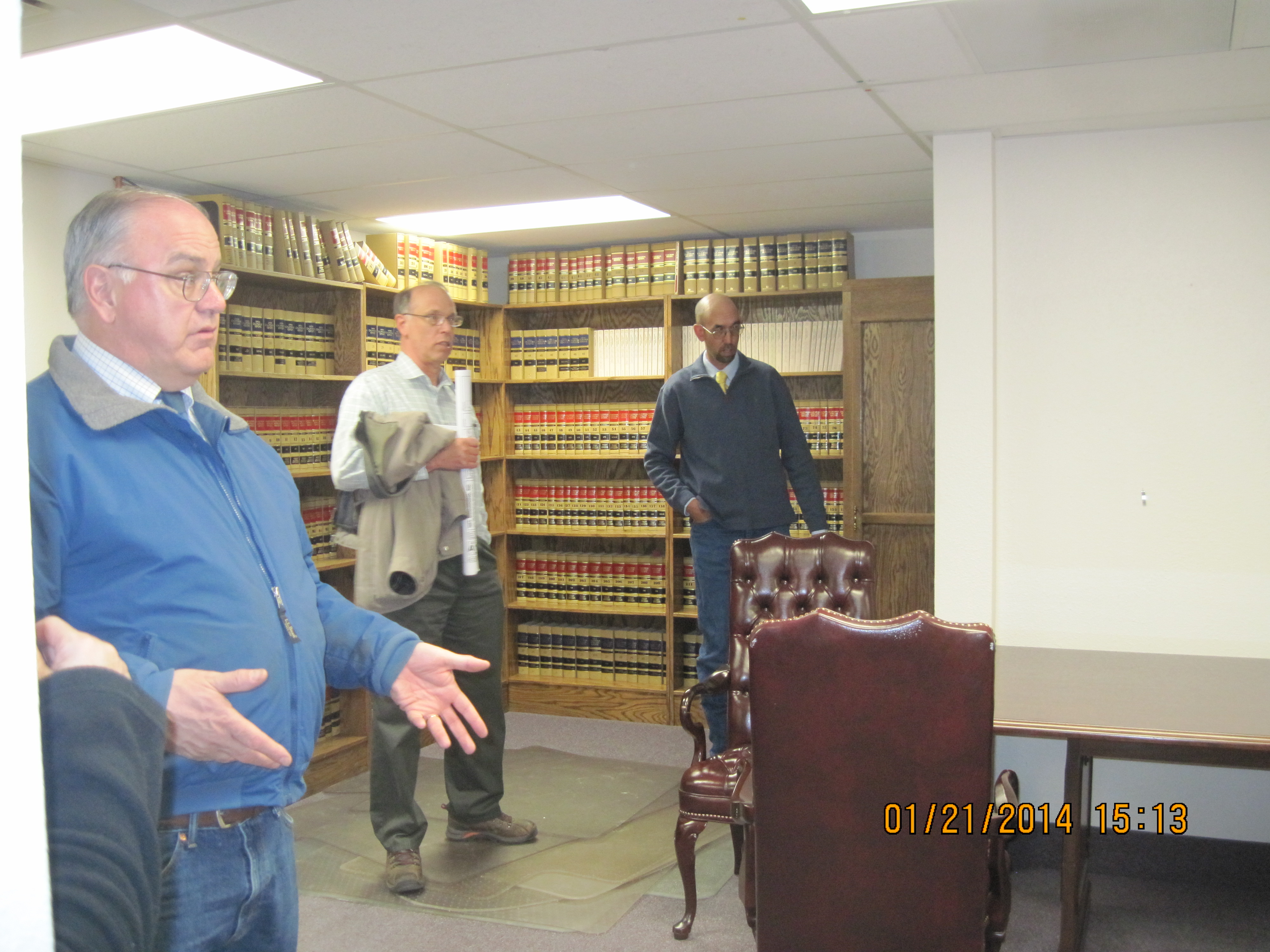 LEFT TO RIGHT: Supervisor Chapman, NST Jeff Morrish, Supervisor Albaugh
Keep in mind, there is no money to do this...................
IT WAS ALL A RUSE, LIE, UNTRUTH
The Lassen County Board flew $$$ TRG's Harry Munyon $$$ from Palm Desert, CA to present an "alleged" "NEEDS ASSESSMENT" study. This Study was commissioned two years ago at a cost of $8,000. Two years ago "someone" decided that the new Board room will be in the Old Court House on Lassen Street.
The NST farce was an intentional deception by the CAO and Supervisor Chapman.
IS HONESTY TOO MUCH to ask from these people?
Supervisor Albaugh seemed genuinely surprised when it appeared that a decision to remodel the old courthouse and move the Supervisors in to it had already been made.
Considering the fact that on December 10, 2013, the Supervisors intended to move the District Attorney into that space. The same space the Supervisors want to chop up for their 'NEW BOARD ROOM"
[This beautiful historical room tells a story of years gone by and Chapman wants to destroy it]
.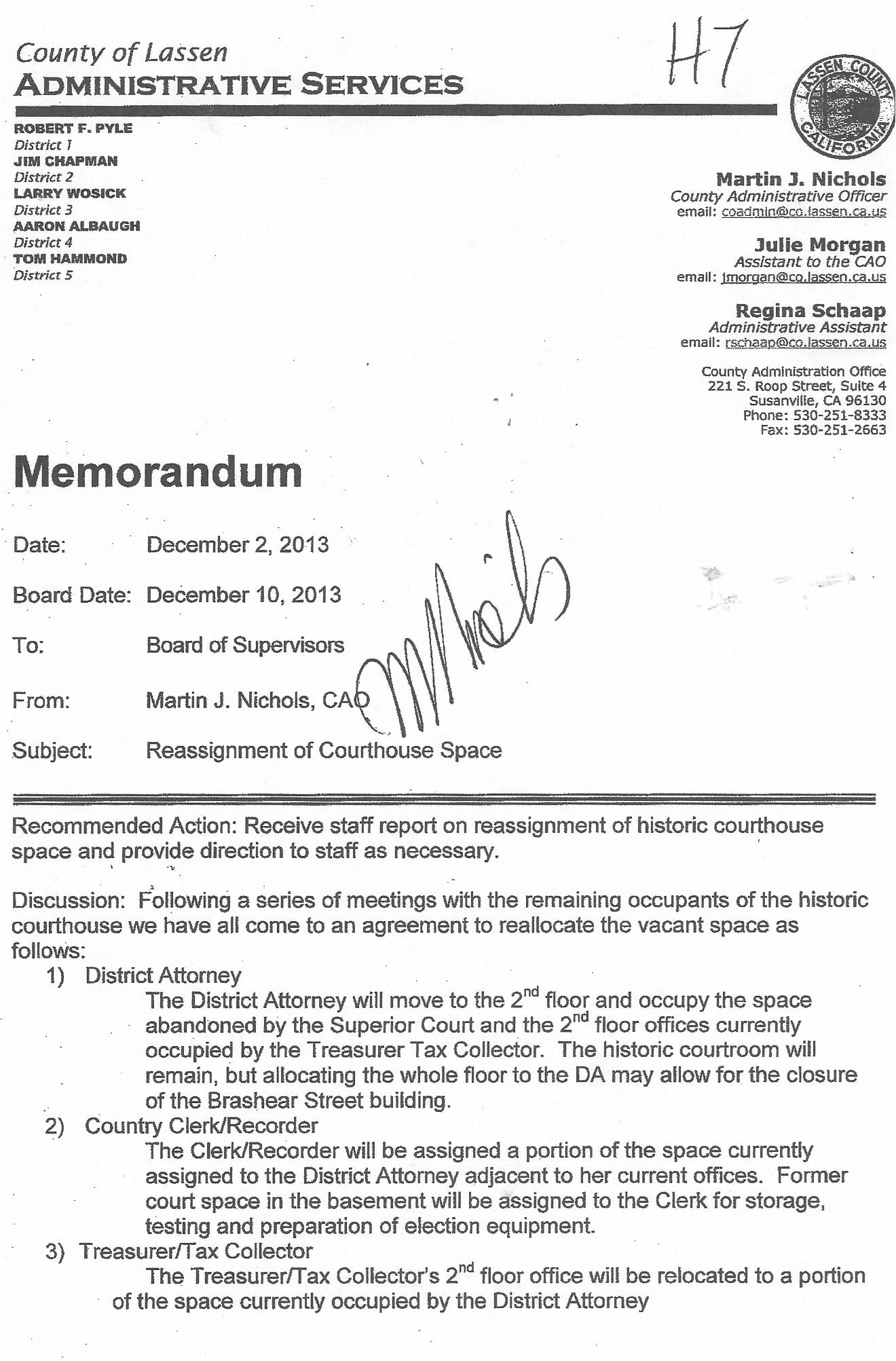 CHAPMAN'S OBSESSION WITH COURT ROOMS

The CAO was asked if the decision to remodel the historic upstairs courtroom (into a Supervisors Board room) came from Supervisor Chapman's "COURTHOUSE SQUARE REVITALIZATION TASK FORCE". The CAO attempted to "not know" about this committee but finally was forced to reveal that Chapman's task force has never had even one meeting.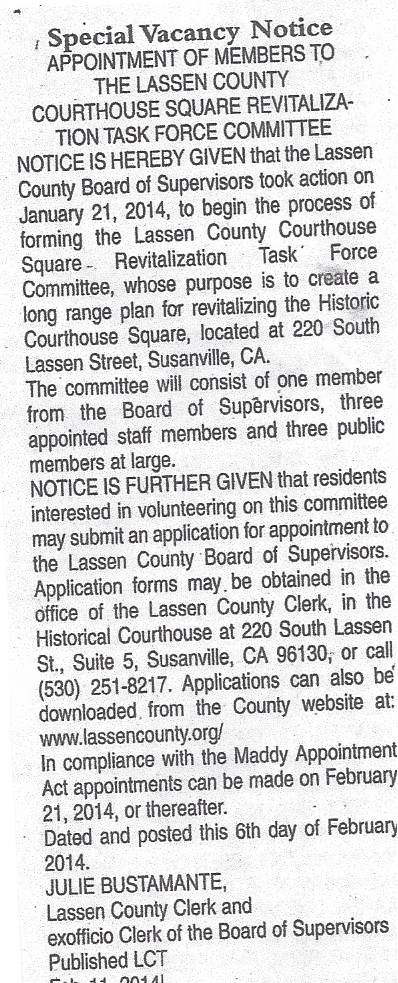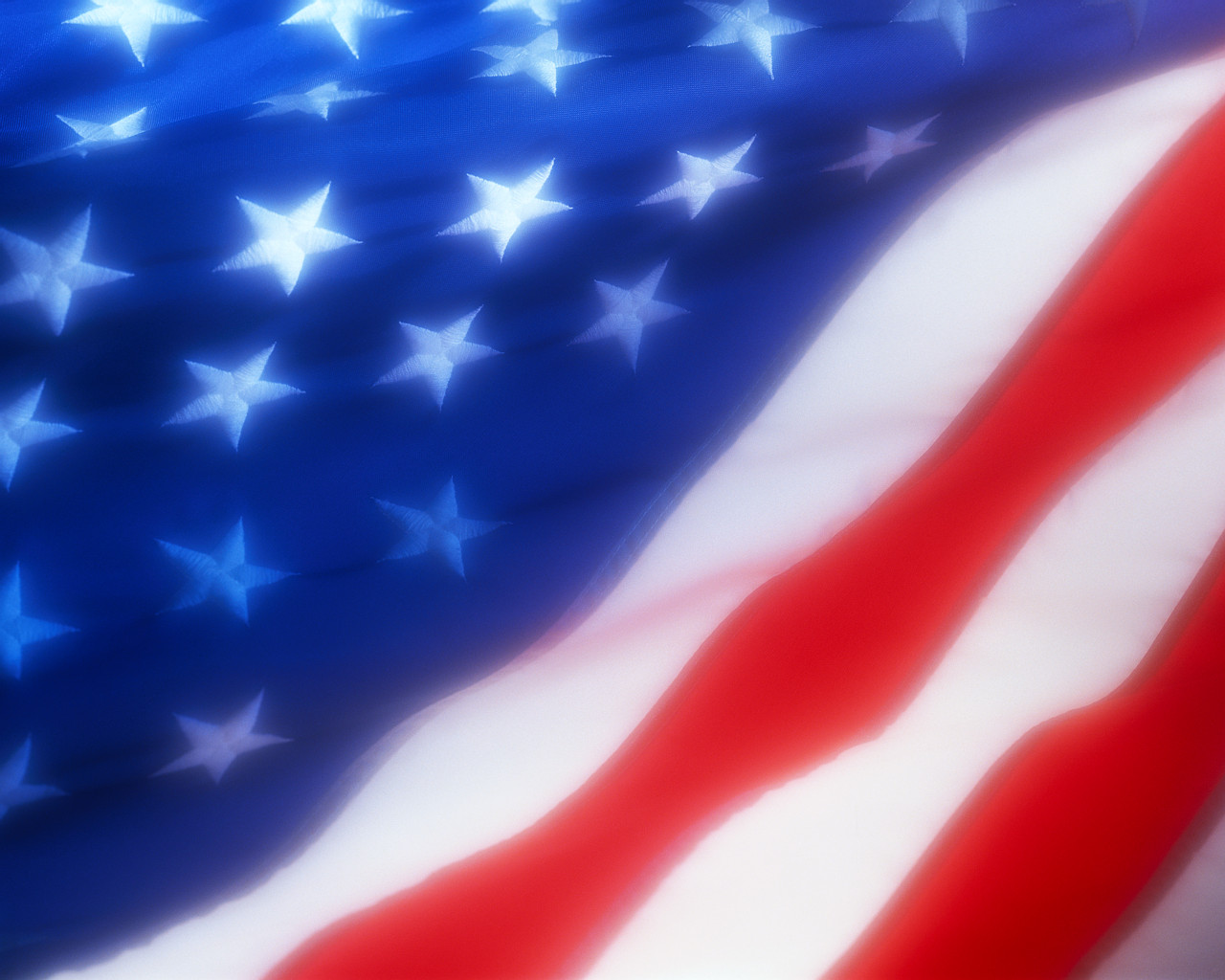 Striving to make a more perfect union
E Pluribus Unum
Voters Think Lassen County Supervisors
Just a Ceremonial Position
Kan We Help received, in the past two weeks, hundreds of comments by voters that the representation (by Lassen County Supervisors) is purely ceremonial. The five supervisorial districts represent about 4500 voters each.
Recently the Supervisors were asked, "Name one thing you have done for your District". Not a single response.
The Lassen County Supervisors hold three public meetings a month in which the public seems to perceive them as"Private Club" meetings that are inconveniently interrupted by voters.
Kan We Help Survey:
Do you think Lassen County Supervisors are doing a good job?
6/14/14 :
Yes: 566 No: 4137
Thank you for participating in our survey
Kan We Help
Attempted to
Verify Judges April 16, 2014 Letter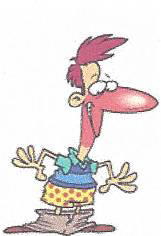 Click on Mr. Kot Withyor Panzdown
Judge Verderosa did not respond to request to authenticate the 4/16/14 letter
Bustamante Refuses to Certify
Egan's April 16, 2014 letter
Julie Bustamante is the Clerk for the Board of Supervisors. She certifies all copies originating from the Board as being authentic. She refused to certify a letter that she knew the CAO wrote. The "Received" date has been altered on the letter?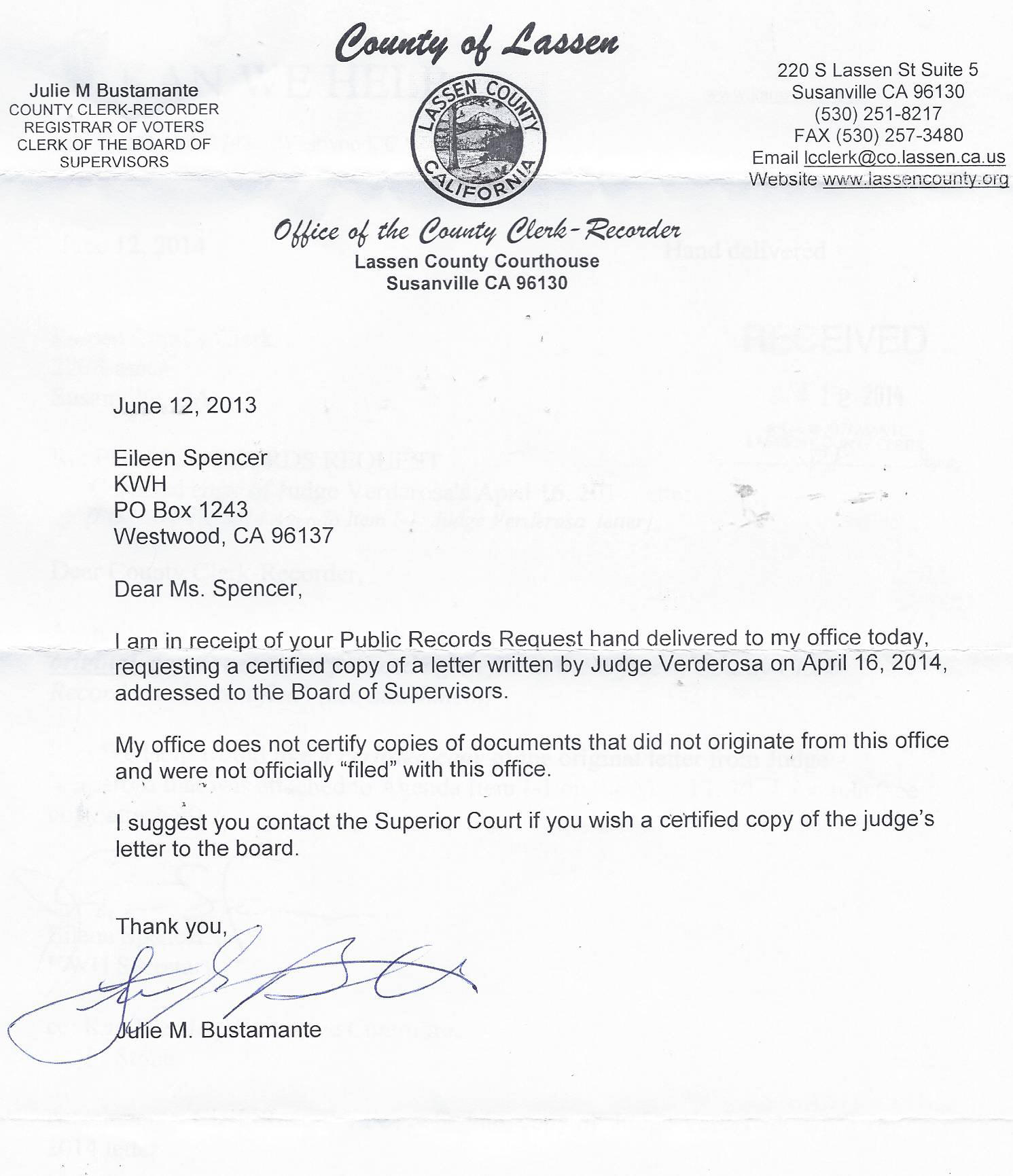 CAO Egan admits, on 6/24/14, that he wrote judges letter
WHO ARE THESE PEOPLE THAT THINK THAT THEY CAN DO THIS?
IS THE TRUST GONE?
NEW PAGE LAUNCHED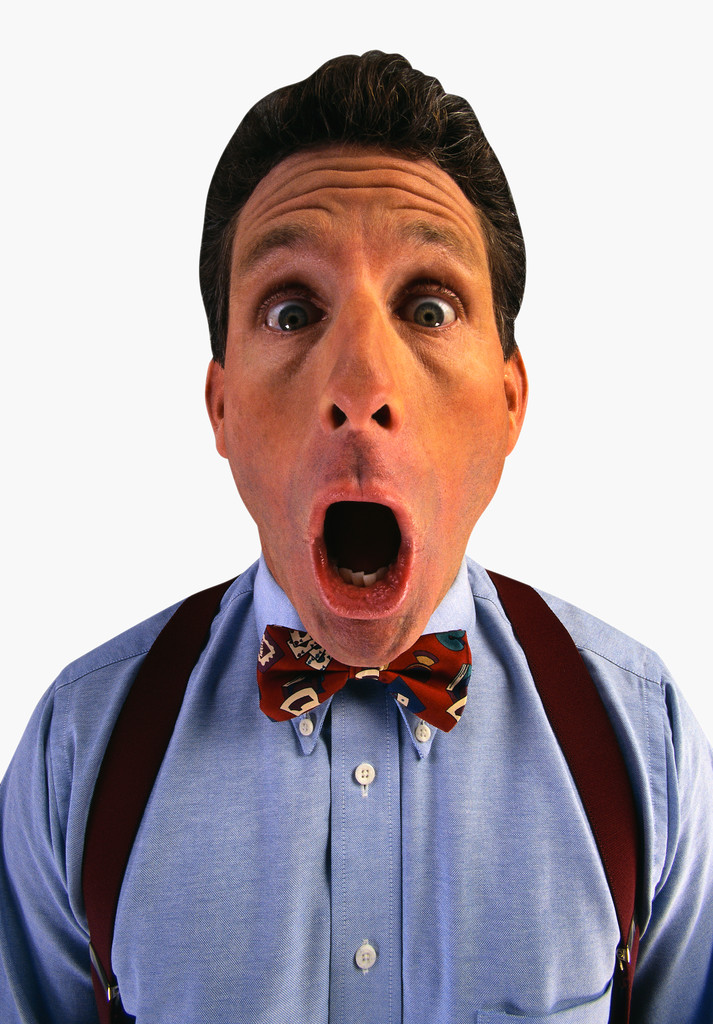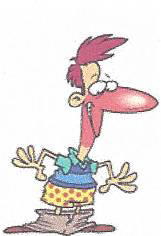 Julie Bustamante's Last Term
? Cheaters Reunion ?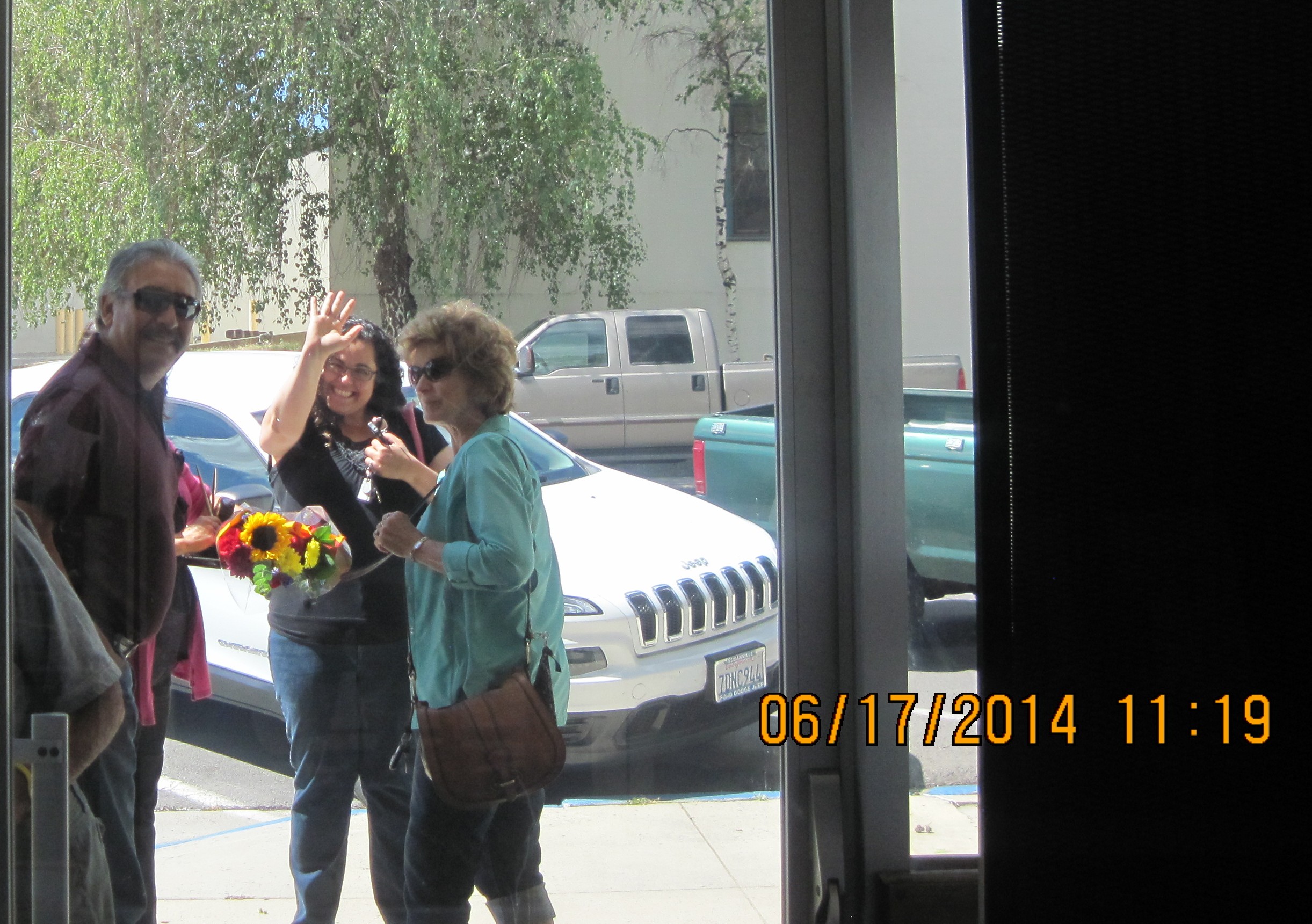 Julie Bustamante's daughter Nicole changed her waive from a single finger to all five fingers when she saw the camera. Bustamante's husband, daughter and Theresa Nagel attended the awards ceremony at the Board of Supervisors meeting for Bustamante's 25 year award.
Theresa Nagel, former County Clerk, never looked better as she chirped out,
"Bitch"
as her photo was being taken.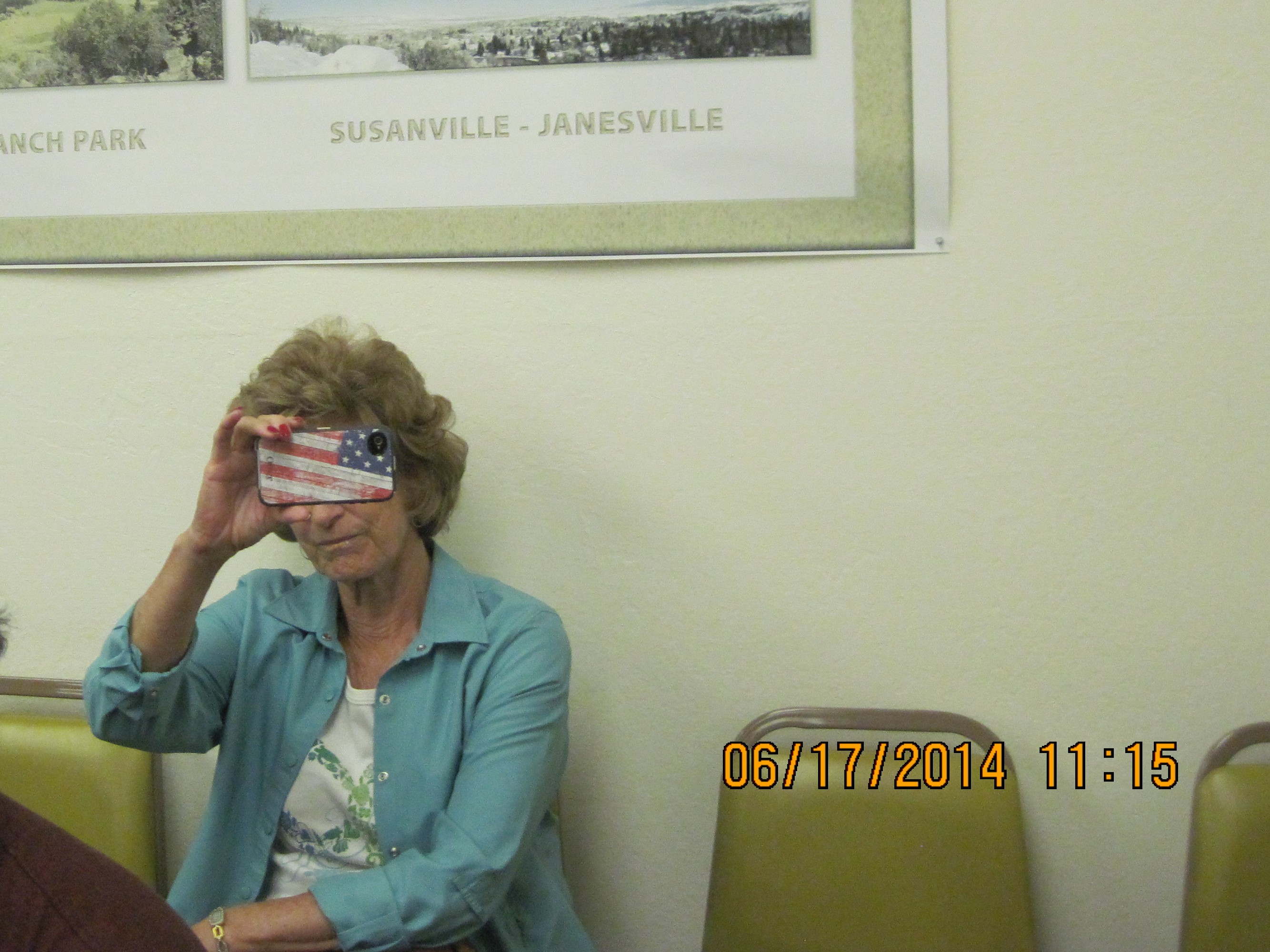 June 3, 2014 Election Monitored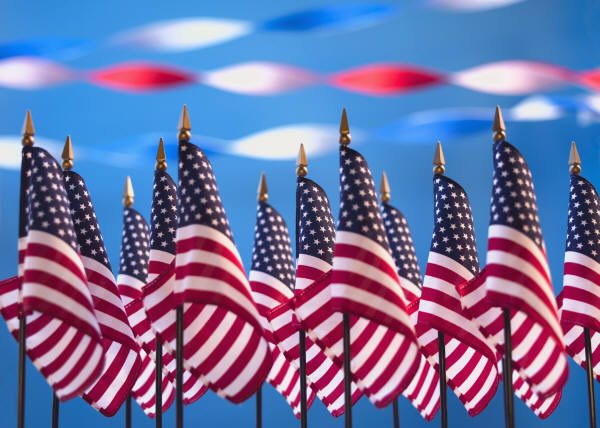 Kan We Help had Poll Watchers at Lassen County Precincts
and
the Secretary of State sent a State Poll Watcher
Surprises with the Results?
No
There was little opportunity for election tampering, this time
Bob Burns
Just
A
Misfit
He can't be a judge, he can't be District Attorney and is just
a misfit as Lassen County Counsel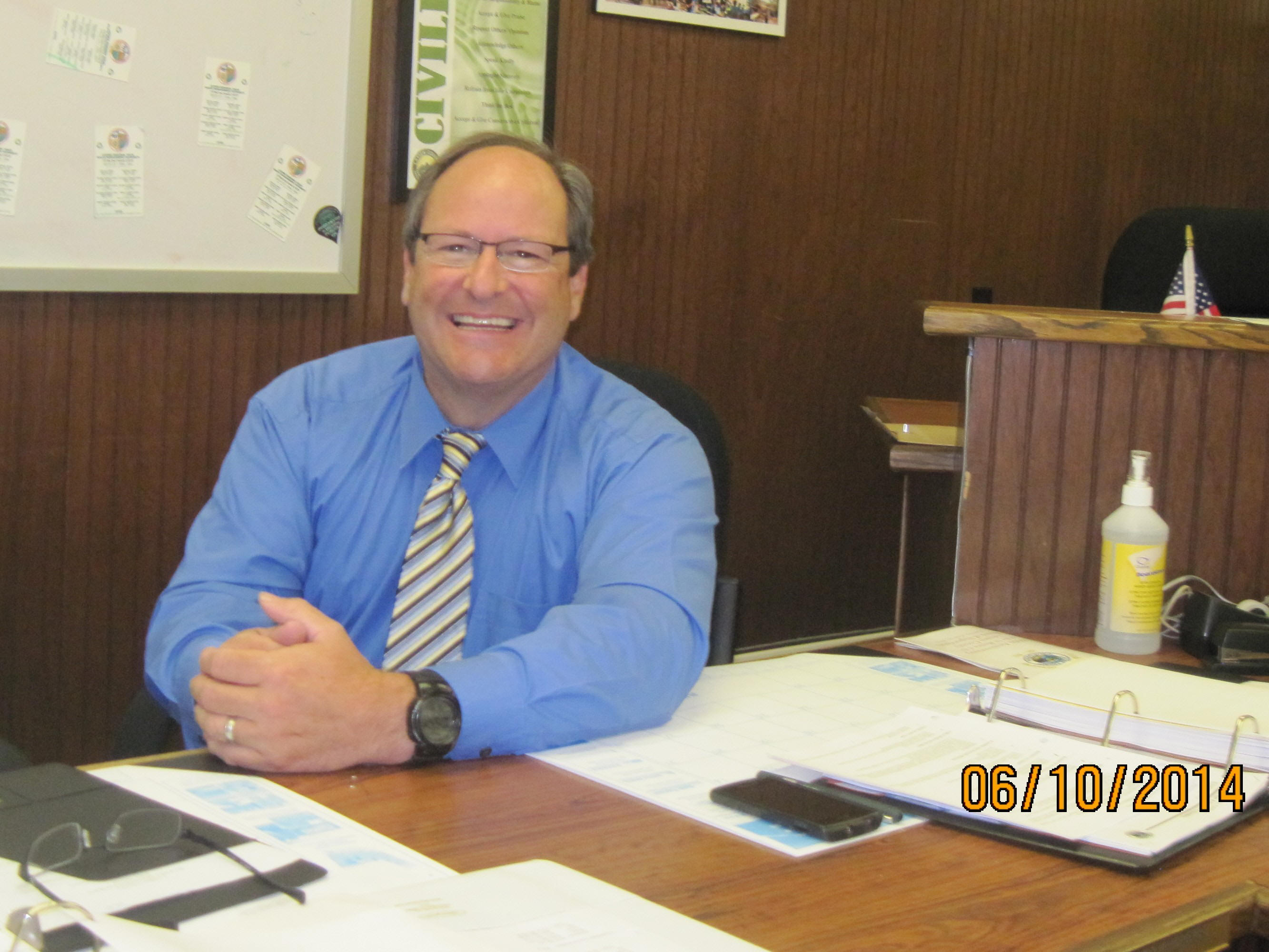 On June 17, 2014, Kan We Help asked Mr. Burns to identify the "Court" for the Grace Foundation lawsuit against the County and if he could remember to add that information to the Closed Session Agendas in the future.
Kan We Help was able to stop the practice of giving vague information on lawsuits against Lassen County on their Closed Session Agendas.
The Brown Act requires full disclosure of lawsuits discussed in Closed Session. Lassen County had a bad habit of not only placing fake cases in Closed Session in order to go into a Closed Session, but stating only the Plaintiff and Defendants name.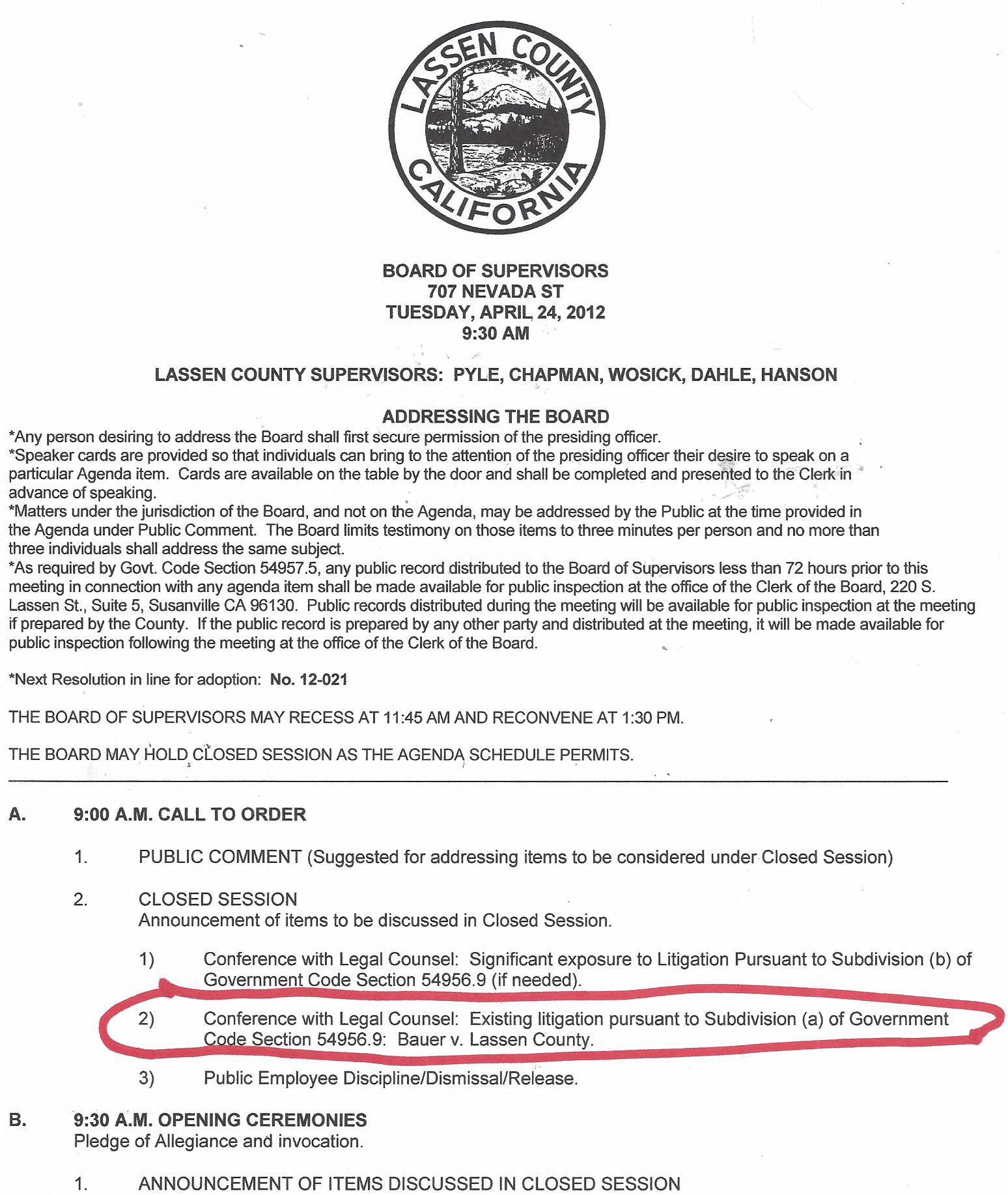 The Lassen County Counsel actually
resisted full disclosure until numerous Brown Act Complaints were filed.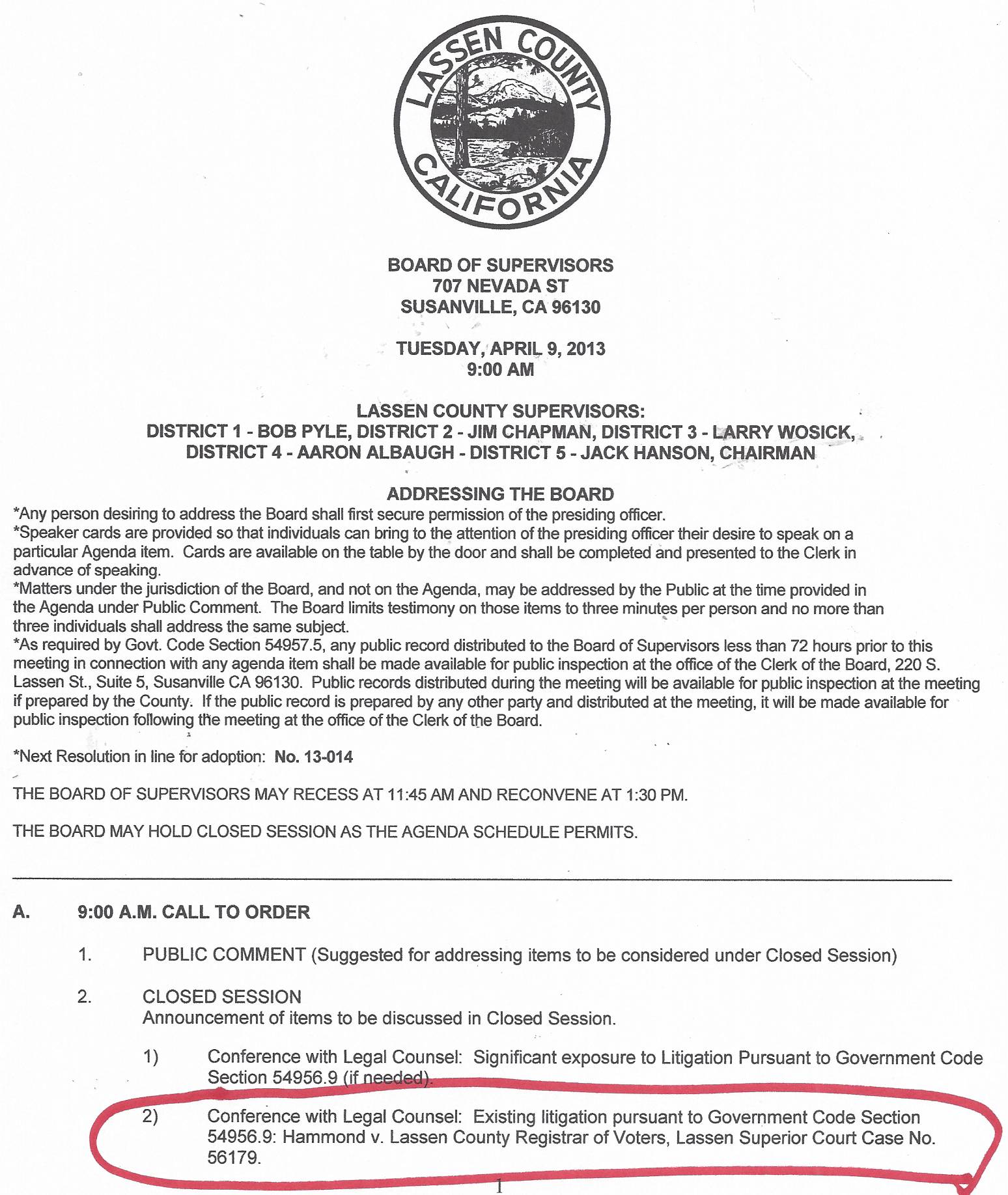 Now we have Bob Burns
He has refused to disclose
the name of the Court to the public
on the BOS Agenda
The June 24, 2014 Agenda
does not include the California Court that this lawsuit was filed in. With 58 County Superior Courts, Mr. Burns does not want anyone to have access to the Grace Foundation lawsuit against Lassen County.
Starved to death in Susanville, CA
WARNING: this video is graphicWhispering Pines
JUSTICE FOR ANGEL
RAPE AND MURDER OF LASSEN COUNTY
WOMEN AND YOUNG GIRLS
NOT REPORTED IN LASSEN COUNTY TIMES
Rape is an entitlement to males in Lassen County
Angel Siler, 23 was raped and murdered in Susanville and the
District Attorney Bob Burns did nothing but look the other way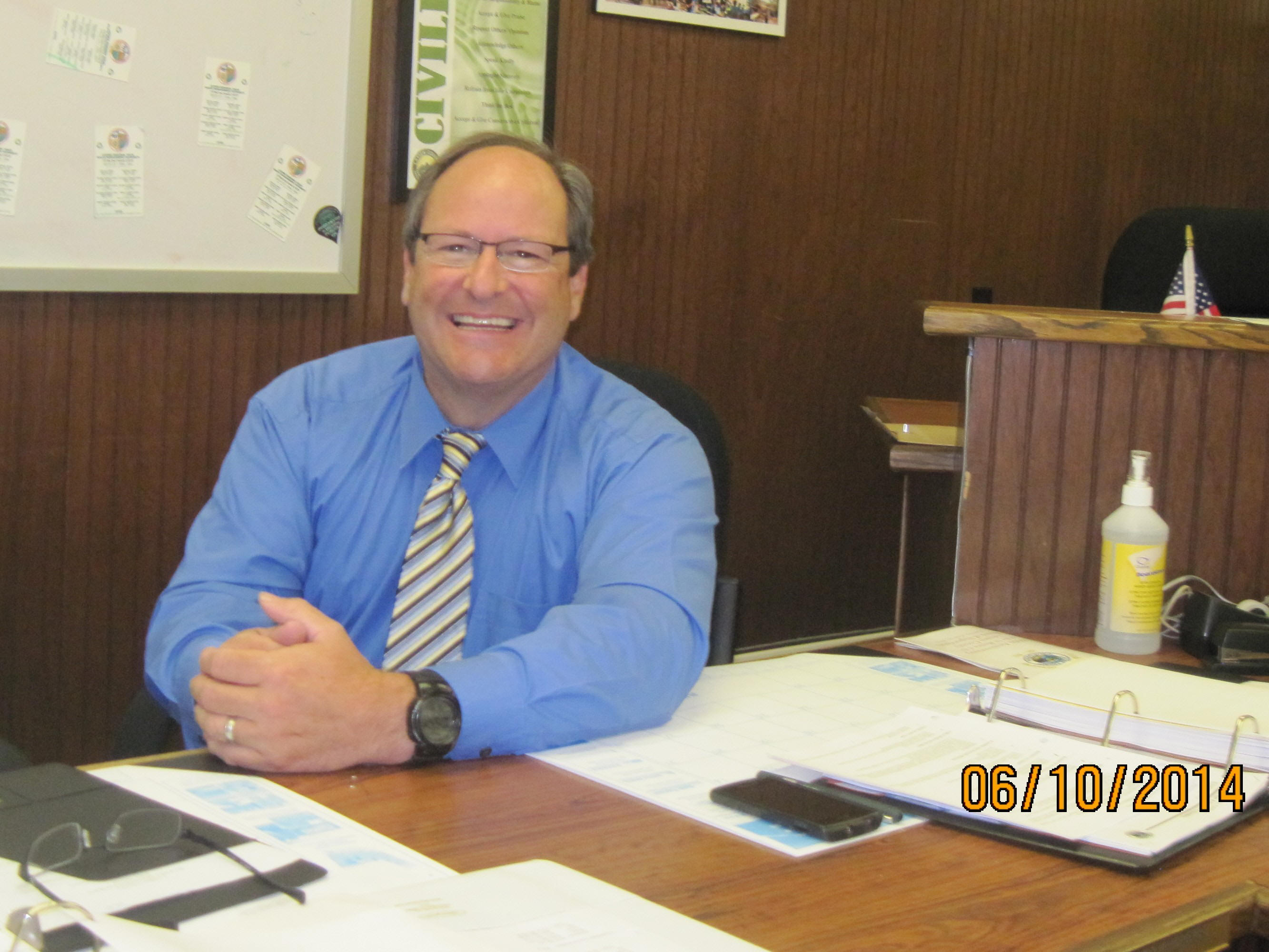 Lassen County recently hired former District Attorney Bob Burns as County Counsel
Angel's Mother and Grandmother ,
desperate for justice,
presented her story at the Lassen County Board of Supervisors Meeting yesterday.
Click on photo below:
Everyone is listening except the CAO, Moving papers was more important ?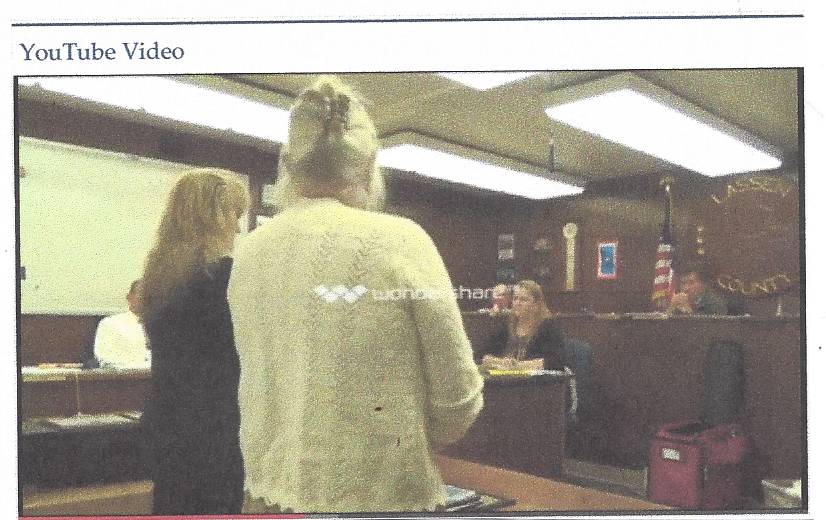 Burns is forced to listen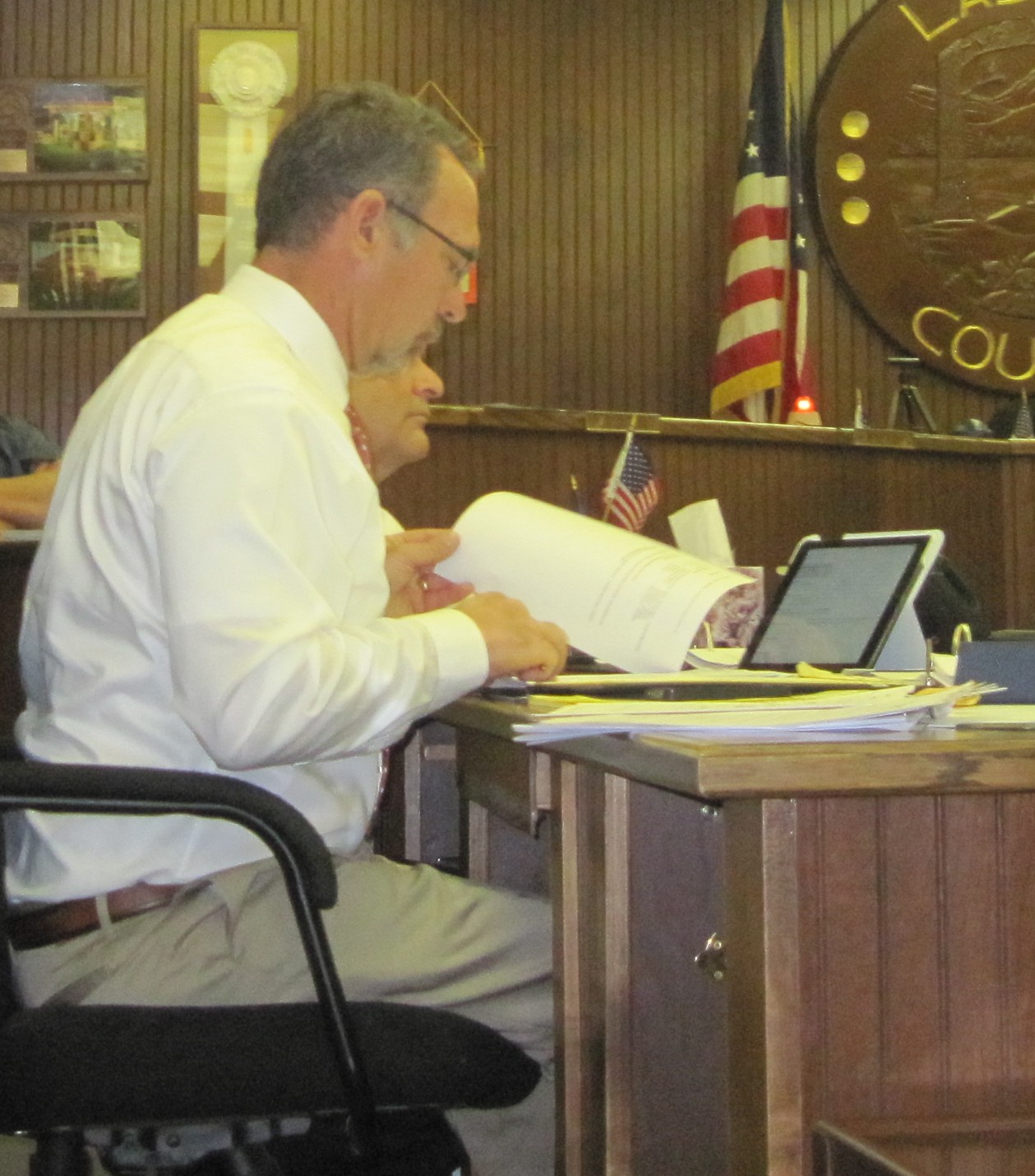 THE REASON FOR TERM LIMITS:
SUPERVISOR CHAPMAN
Just because you have gone unchallenged, Mr. Chapman, it doesn't make you right. Times are changing, get used to it.
Click on photo: Watch the arrogance of a 35 year "old veteran Politician"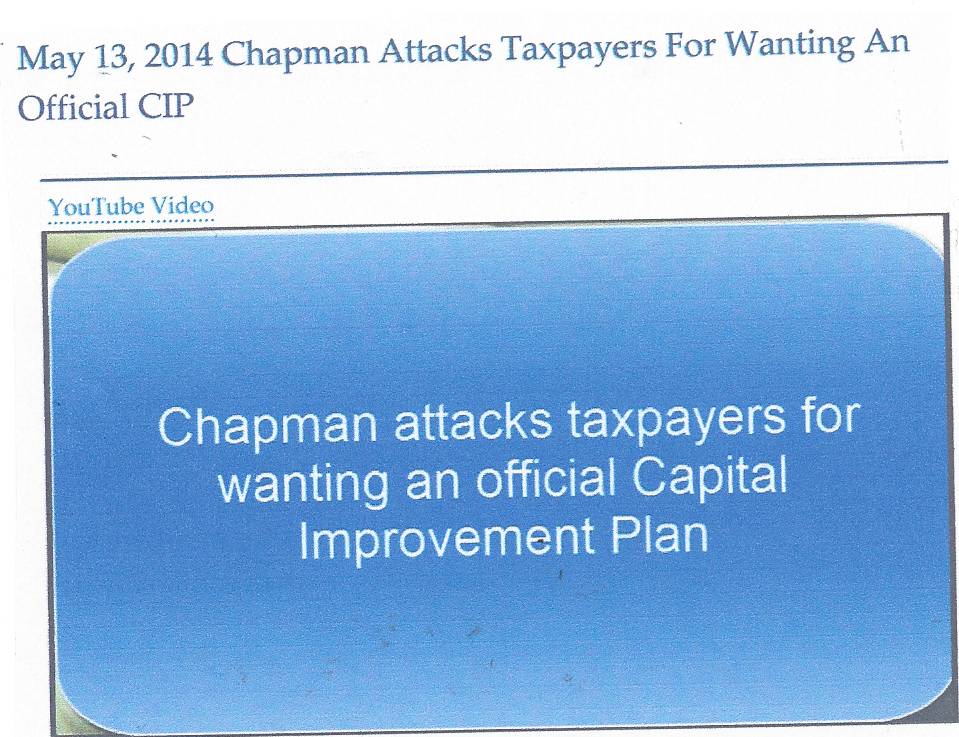 Chapman attacks taxpayers for wanting a Capital Improvement Plan
A Capital Improvement Plan is Mandatory
Chapman tried to slip a Capital Outlay expenditure for a "back up" generator into an inappropriate account [Agenda 5/13/2014, Item G-7]He claimed that it had been there for years. Research found that was not true.
Chapman claimed that this generator had been in the budget for years. It has never appeared until the 2013-2014 budget. Why lie about something that can be so easily checked?
2012/2013 Criminal Justice Fund
Lassen County Auditor confirmed that the generator should have been paid for from the Capital Outlay fund and not the Criminal Justice Fund.
HE GOT CAUGHT AND WAS VERY INDIGNANT.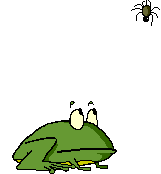 Chapman was reminded that the Board approves the annual budget. When Chapman gets caught telling lies he ALWAYS blames it on staff.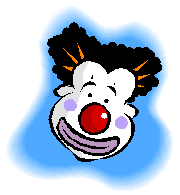 Supervisor Chapman, now almost a comical character on the Board, fails to take responsibility for his intentionallies and actions.
Lassen County
Lacking in Basic Humanity
One would think that because of the $80 million farming and ranching industry, in Lassen County, there would be a modicum interest in the treatment of horses
NOT TRUE
Pete Heimbigner, Supervisor of Lassen County Animal Control, is in Court defending his actions for the horses that were starved to death under his watch [Case 30-2012-00612863-CU-RC-CJC]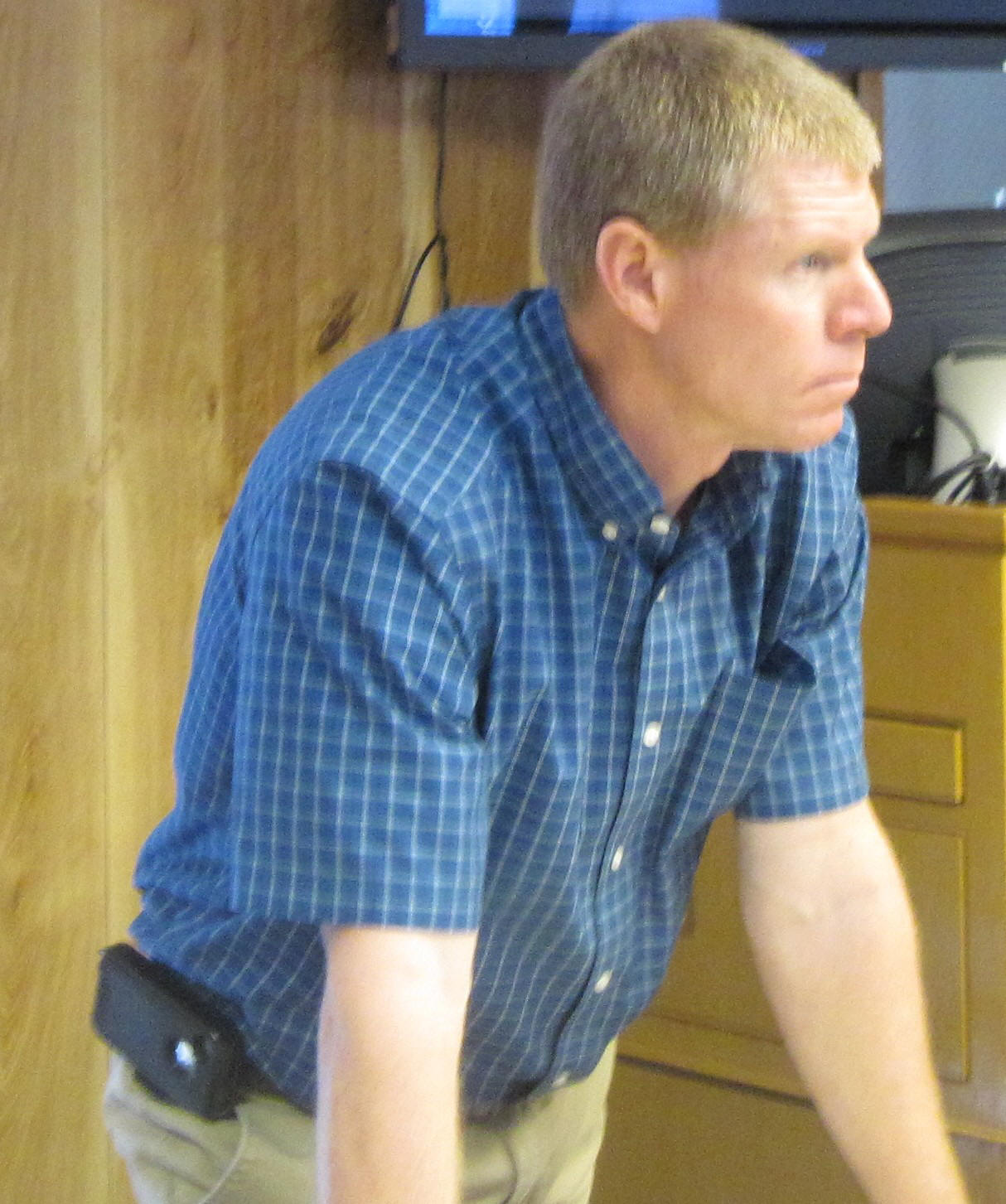 Starved to death in Susanville, CA
WARNING: this video is graphicWhispering Pines
And.....Pete Heimbigner, Lassen County Animal Control Supervisor, continues to ignore the horrible conditions at the Lassen County Animal Shelter in Susanville
Even though the work has been budgeted to reseal the kennel floors and walls and remodel safety issues at the shelter, Heimbigner has refused to do it.
The remodeling budget just sits year after year, untouched and ignored
Presently the kennels cannot be properly sanitized and put the staff and animals at risk
Animal Control Staff are at risk because the old kennel doors allow dogs to escape.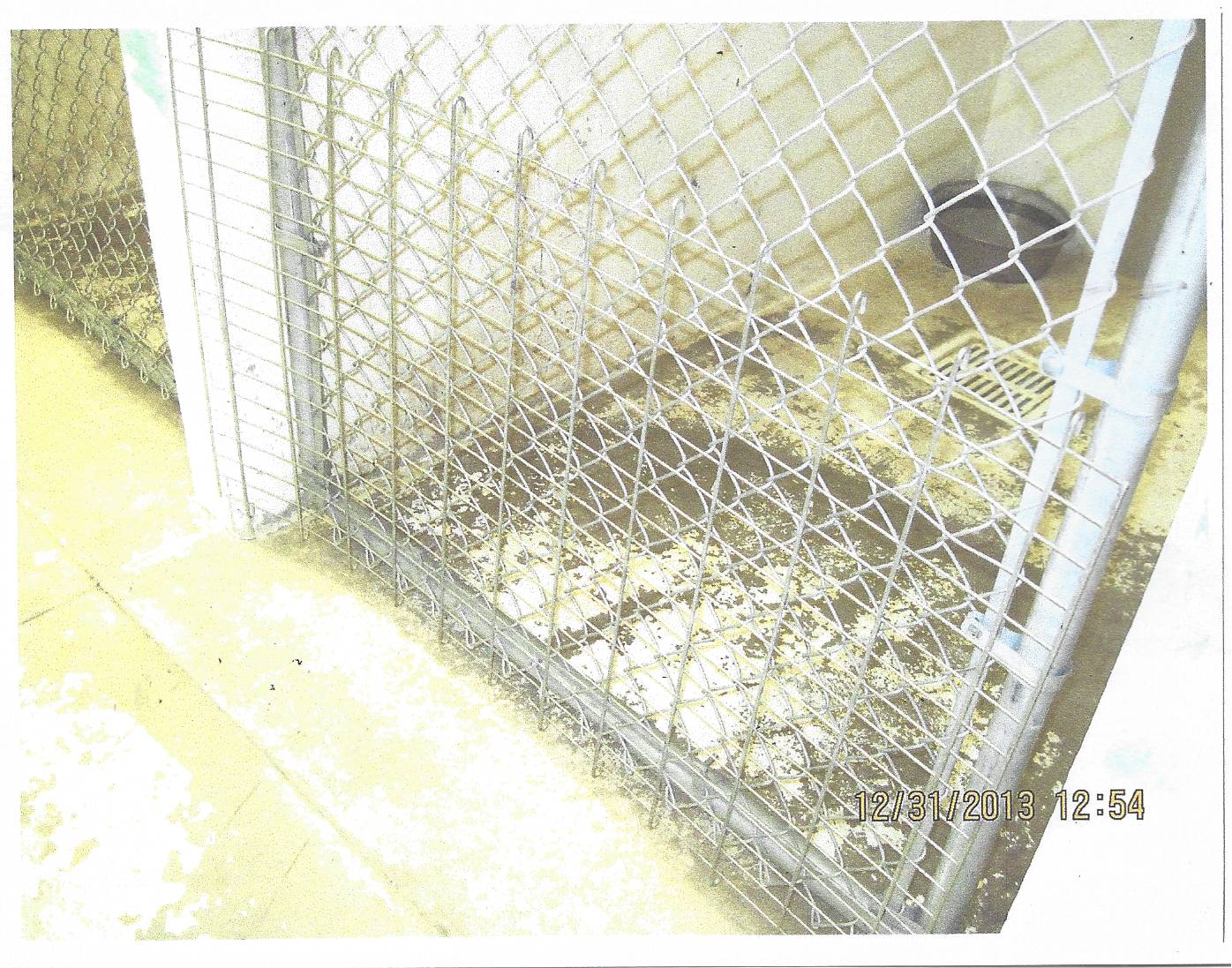 And.....Heimbigner plans to kill over 100 dogs in Ravensdale at the end of June and put the owner Debbie Valenta in jail.
Ravensdale is the home of the second largest wolf hybrid rescue in the United States. Heimbigner has harassed the Wolf Hybrid Rescue in Lassen County for months.
WHY?
It is Personal........
Heimbigner was asked to leave the property because he refused to step in to a bleach solution so as not to bring any contamination into the dog area.
Lassen County's Official Attack dog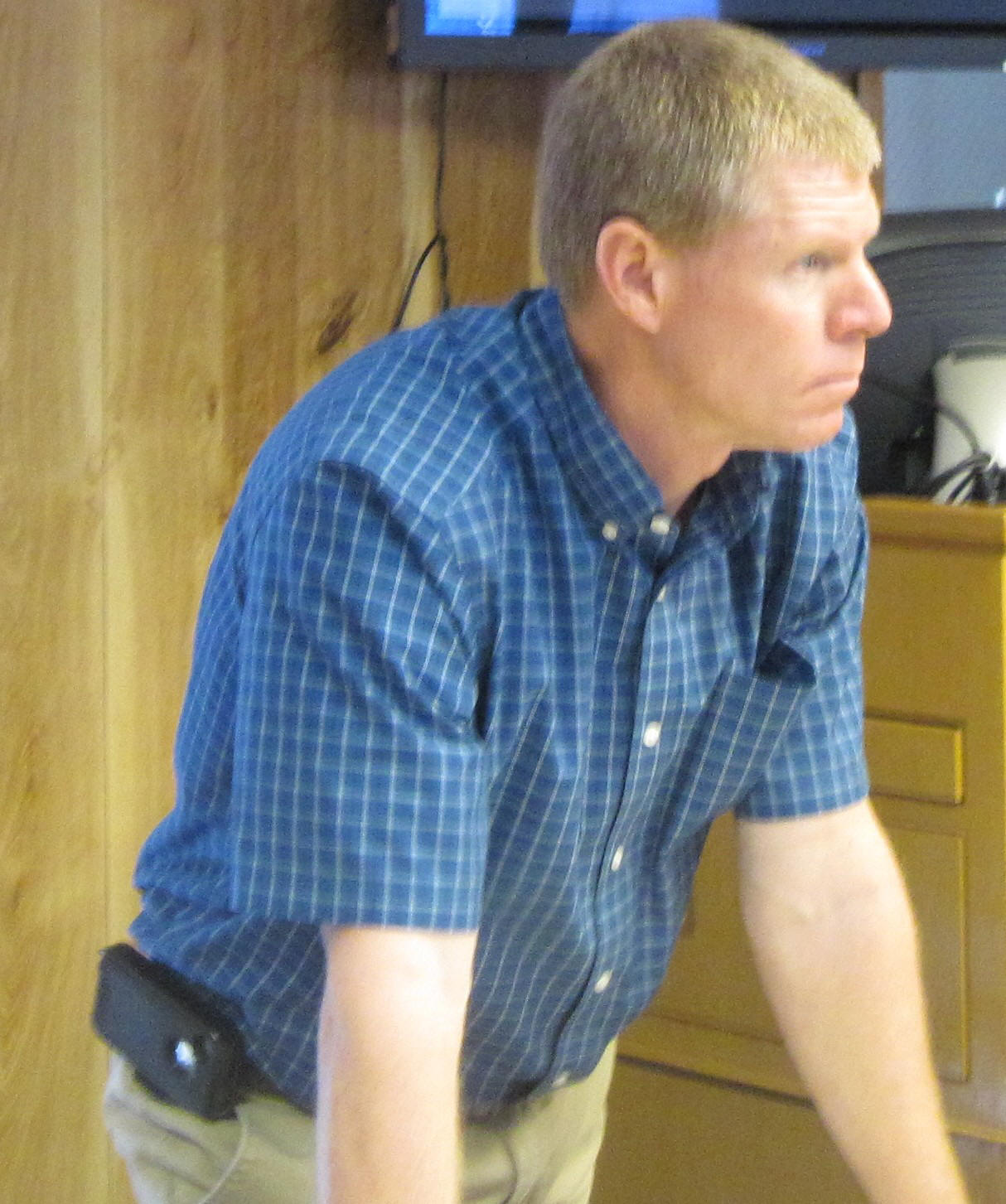 Heimbigner has been accused of strong arming other businesses in Lassen County.
Recently: Bulls Eye Recycling, Steve Pezzullo, Grace Foundation
Who the hell is allowing these abuses?

Friday: June 13, 2014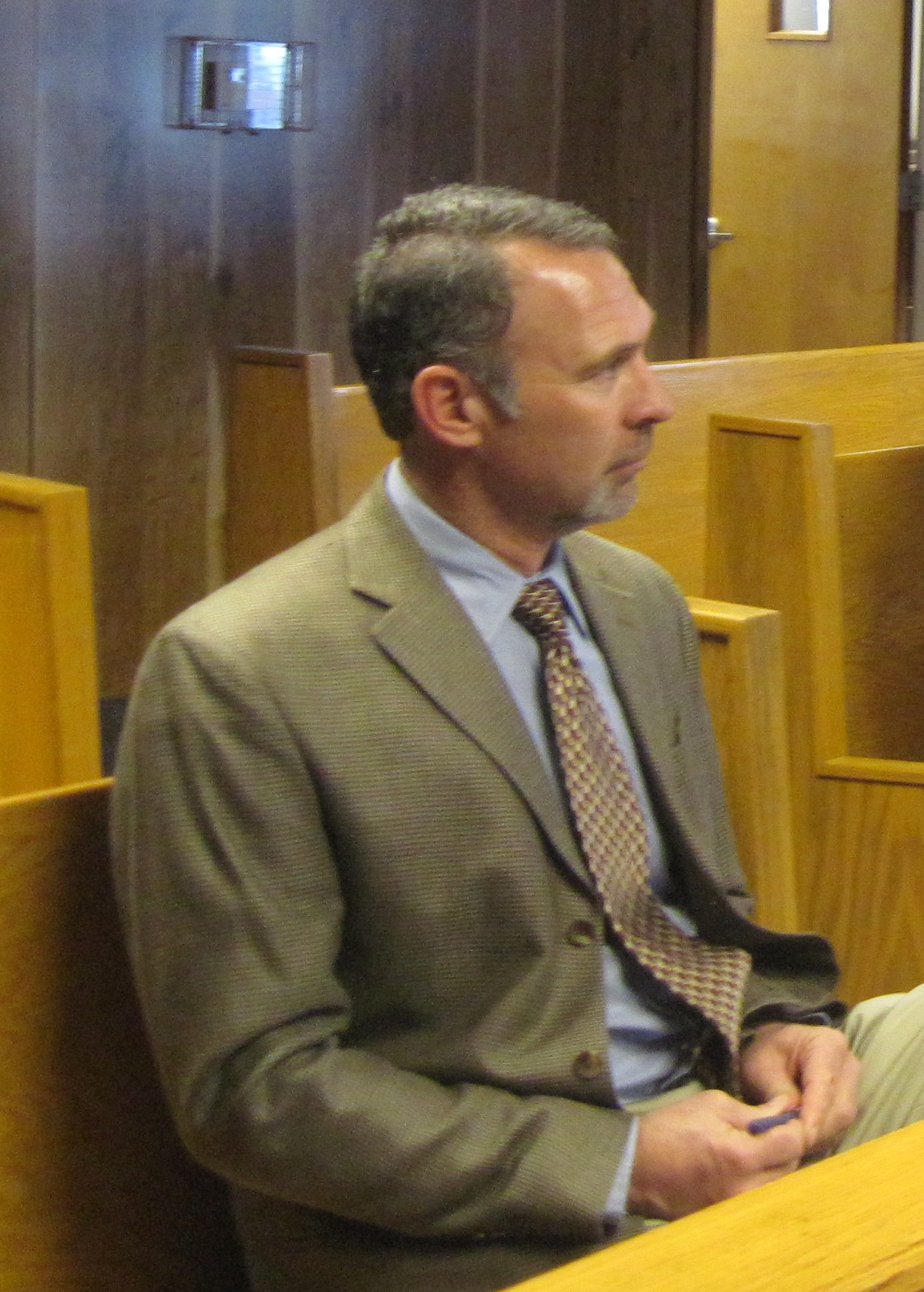 Salary: $174,000
Benefits: $43,000
Highest Paid Lassen County Administrator
in
Lassen County History
Supervisors hired Egan to do a job
Egan accepted the job knowing full well what his duties were
AFTER THE ELECTION:
Egan wants a Helper @ $102,000 a year
.....better yet.....hire extra help at the ranch (out of the $174,000) so you can be a full-time Administrator
LASSEN COUNTY SUPERVISORS
HAVE
NO INTENTION
OF
CREATING A
CAPITAL IMPROVEMENT PLAN
Major Lassen County land owner/rancher and now County Administrative Officer has no intention of creating a "CIP" for Lassen County.
Hide in Plain Sight
The June 10, 2014 Board of Supervisors Agenda placed creating new positions, new titles, new pay at the end of their Agenda. Why? Because they do not want the public to be present.
Public Entities typically change titles of staff when they want to give HUGE pay raises. CAO Egan rewarded only Cheryl Douglas. Egan pulled Regina Schaap's new "job description" and pay raise. Julie Morgan, Assistant to CAO, was also not rewarded.
The Supervisors approved Agenda Item H8. CAO Richard Egan requests that $102,000be added annually to the County's budget so he can hire a Deputy CAO. Someone to replace him when this rancher/CAO is........absent ?
Coincidentally, immediately following the election, a new position is created. You get three guesses on who will be given this "political plum" and your first two guesses don't count.
Watch the video: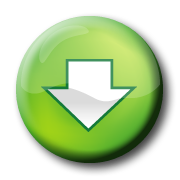 CAO Egan now needs a "Deputy" CAO
THE CAO KNOWS THERE IS LOTS OF MONEY FOR HIM TO DO THIS
BUT
NO MONEY WILL BE CONSIDERED
FOR CRITICAL COUNTY
IMPROVEMENTS AND REPAIRS
Until Certain conditions are met:
Begging and/or Favors
That is how Lassen County Government rolls
Lassen County Fails to Present
even a Draft
of the mandatory
Capital Improvement Plan
The County continues to approve new spending for Fair entertainment, toilets for the forest and various projects for certain Supervisors and scheduled budgeted projects just sit year after year.
All five Lassen County Supervisors play the "Board" game Monopoly,
but the public never knows which Supervisor gets to roll the dice.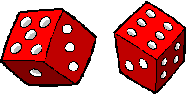 A Touch of Class
at the
Board of Supervisors Meeting Today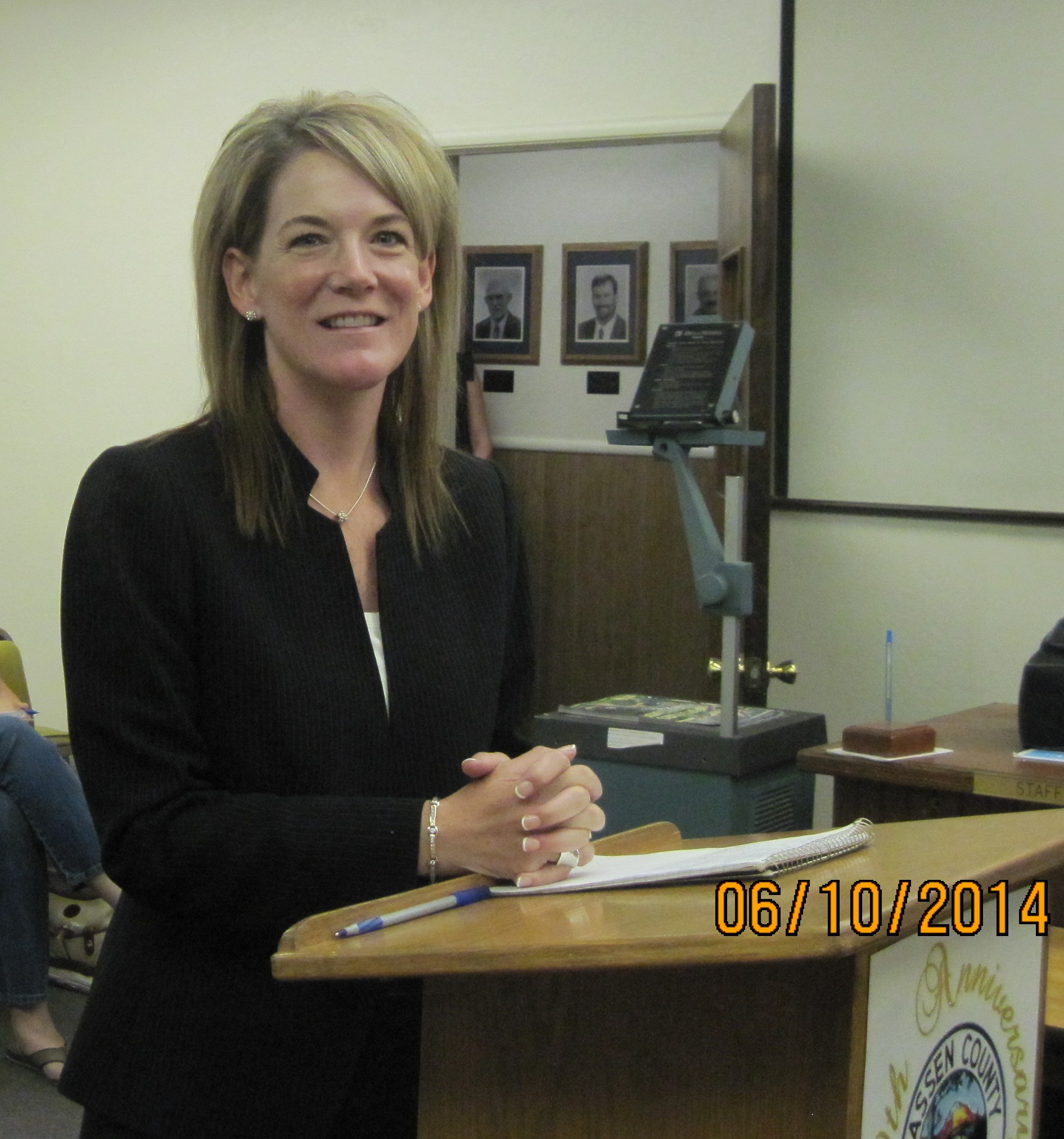 The Lassen County Board of Supervisors voted to appoint newly elected
District Attorney Stacey Montgomery to fulfill Bob Burns remaining term
Lassen County
Animal Control
Hosts
Second Successful
Rabies Clinic
in
Susanville
Hundreds of dogs and cats get low-cost vaccinations on May 31 at Susanville's Memorial Park. $8 rabies shots were available and pet owners could register their dogs for City of Susanville and County dog licenses.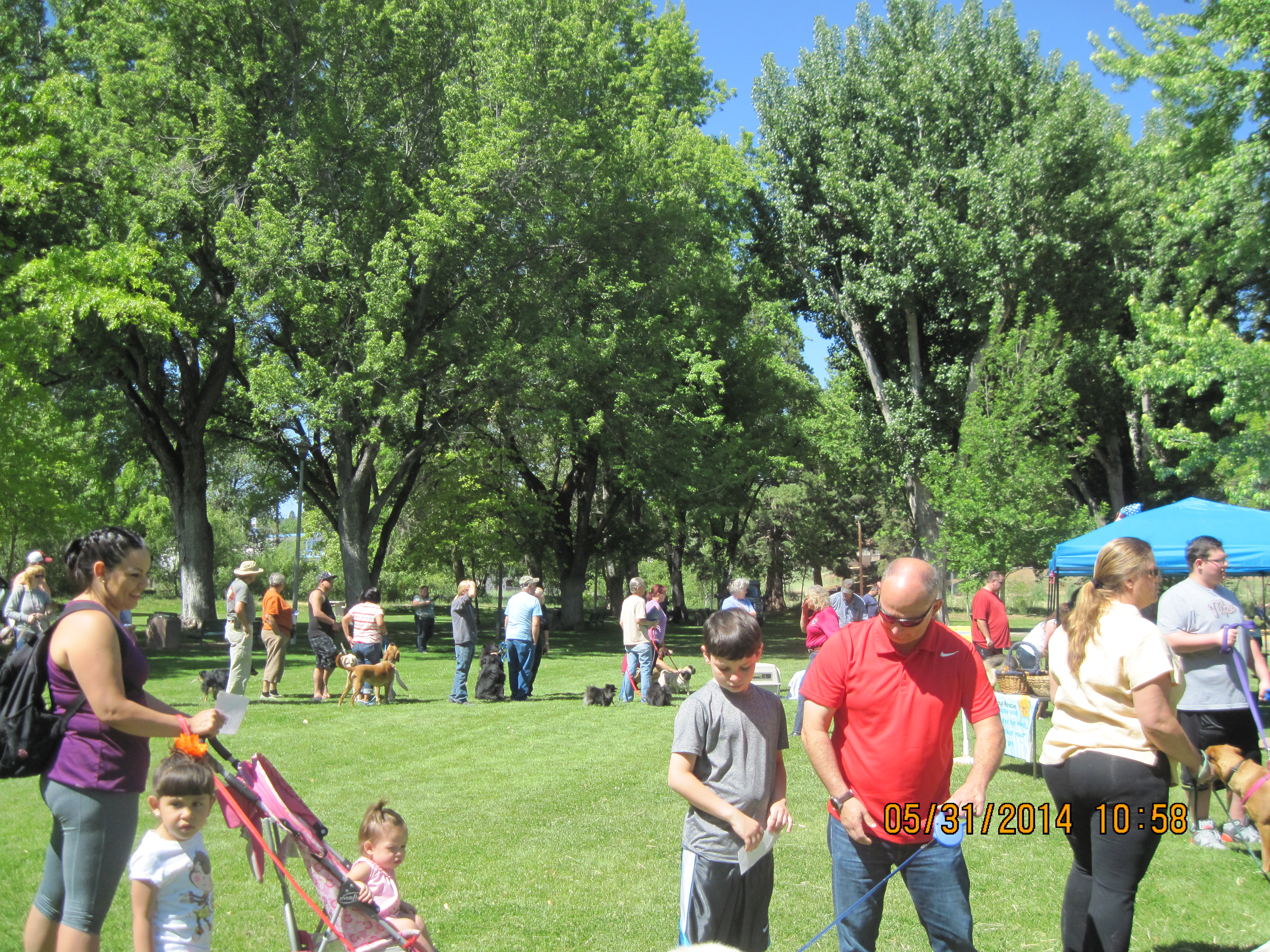 [The local paper does not carry this story ? They don't like dogs and cats................?]
"Pardners", in Susanville, gave goody bags to all that participated. "Sit Spot" set up an agility training area for owners to take their pooches through and "Lassen Animal Rescue" distributed dog "dental" sticks to dog owners and provided staff for coordination. Susanville Police Department offered hamburgers and hot dogs. t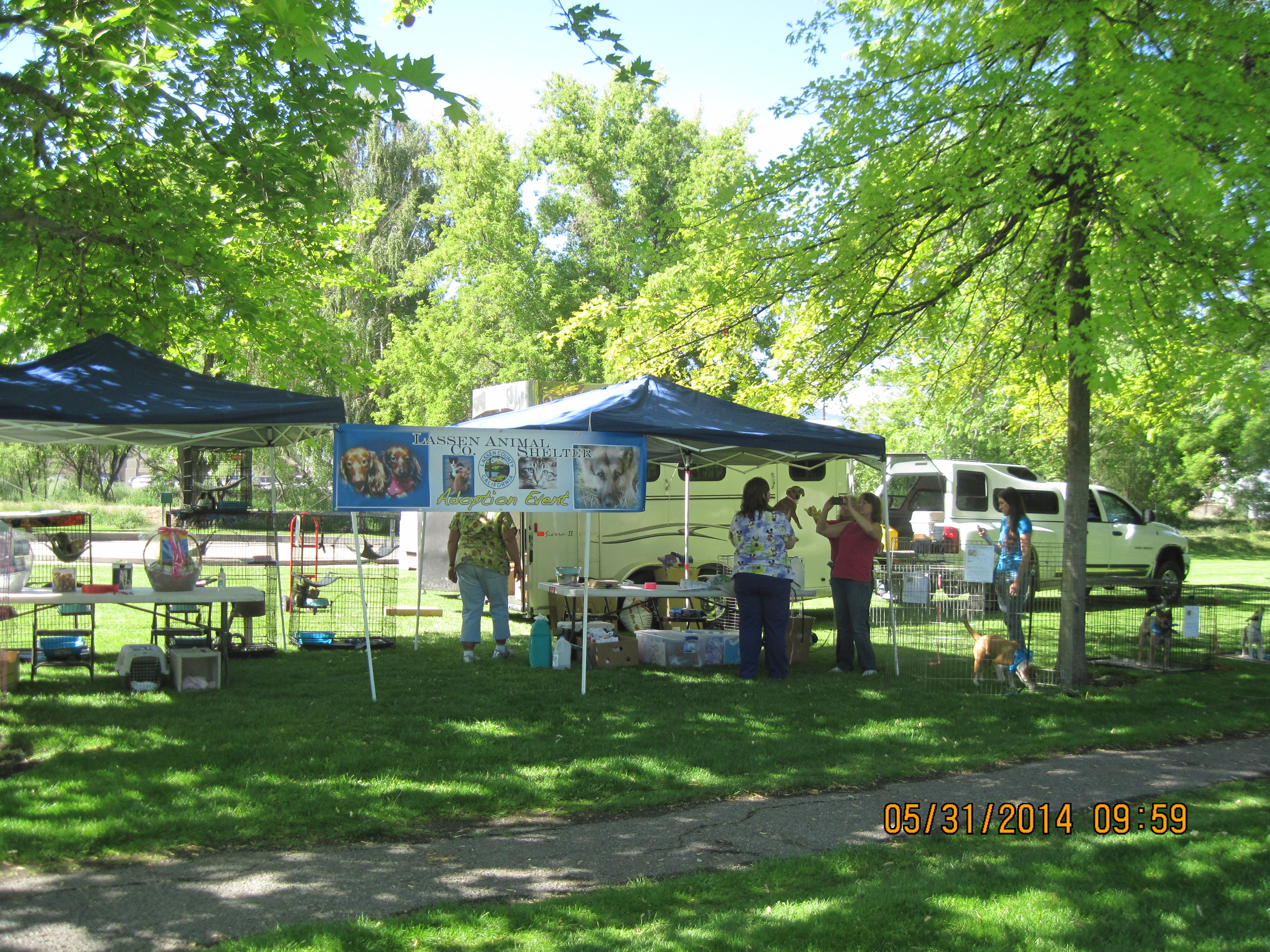 Three kittens and one puppy were adopted at the event.
District Attorney Bob Burns Resigns
and
Recommends that Stacey Montgomery
Be Appointed
to Serve the Balance of his Term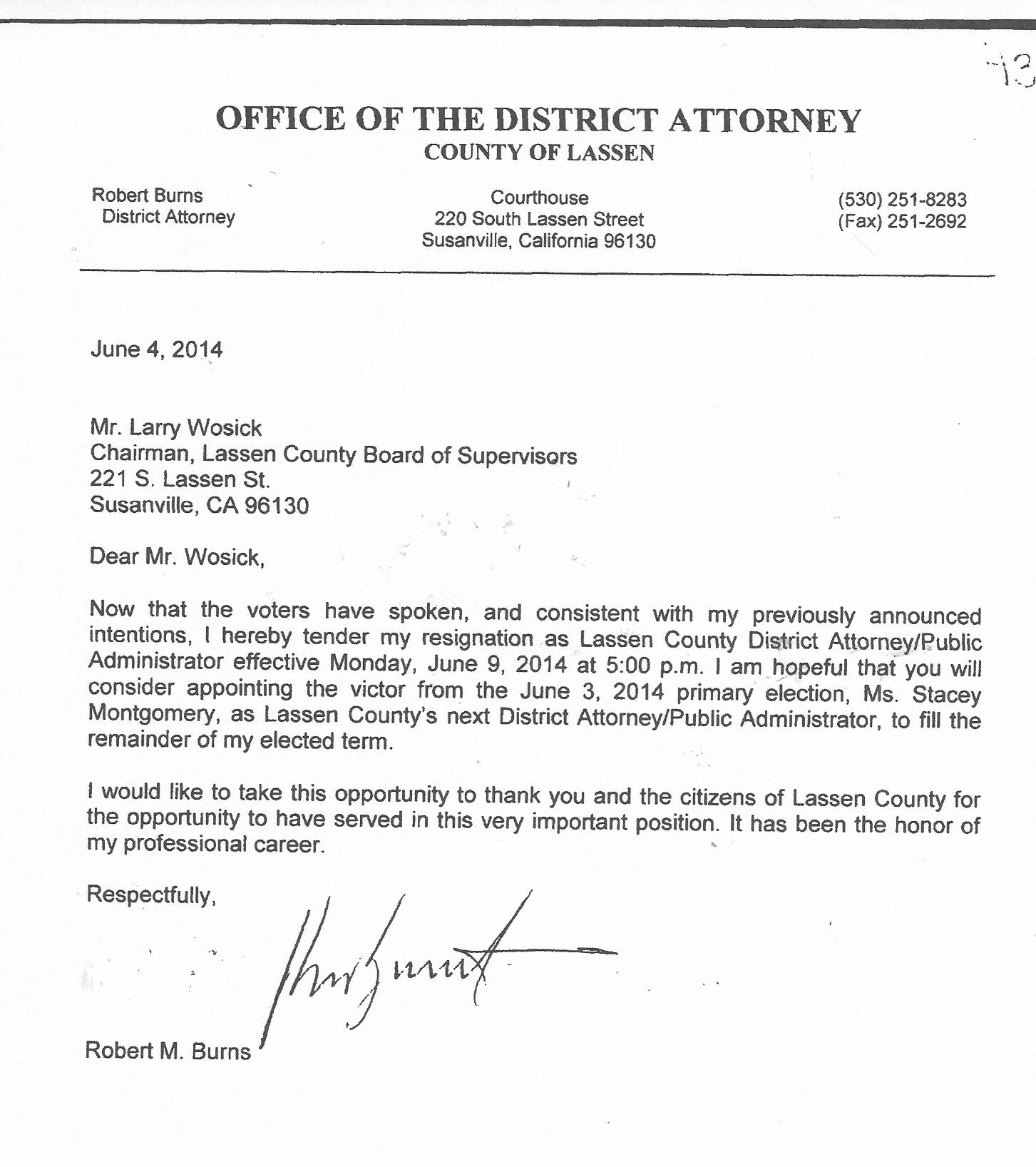 Lassen County
Elects
Stacey Montgomery, District Attorney
Diana Wemple, Auditor
Patricia Gunderson, Superintendent of Schools
Nancy Cardenas, Treasurer
Julie Bustamante, County Clerk
Jim Chapman is not the Auditor
Diebold Voting Machine Easily Changes Votes
In 2002, Kan We Help raised serious concerns that the election had been tampered with. It was documented that the voting machine memory card serial numbers did not match the serial numbers that were registered to the voting machines. The memory cards had been changed.
In 2002, Kan We Help caught Theresa Nagel and Julie Bustamante putting "white-out" (correction tape) on ballots. They just got their hands slapped ?
THE TRUST IS GONE
BUSTAMANTE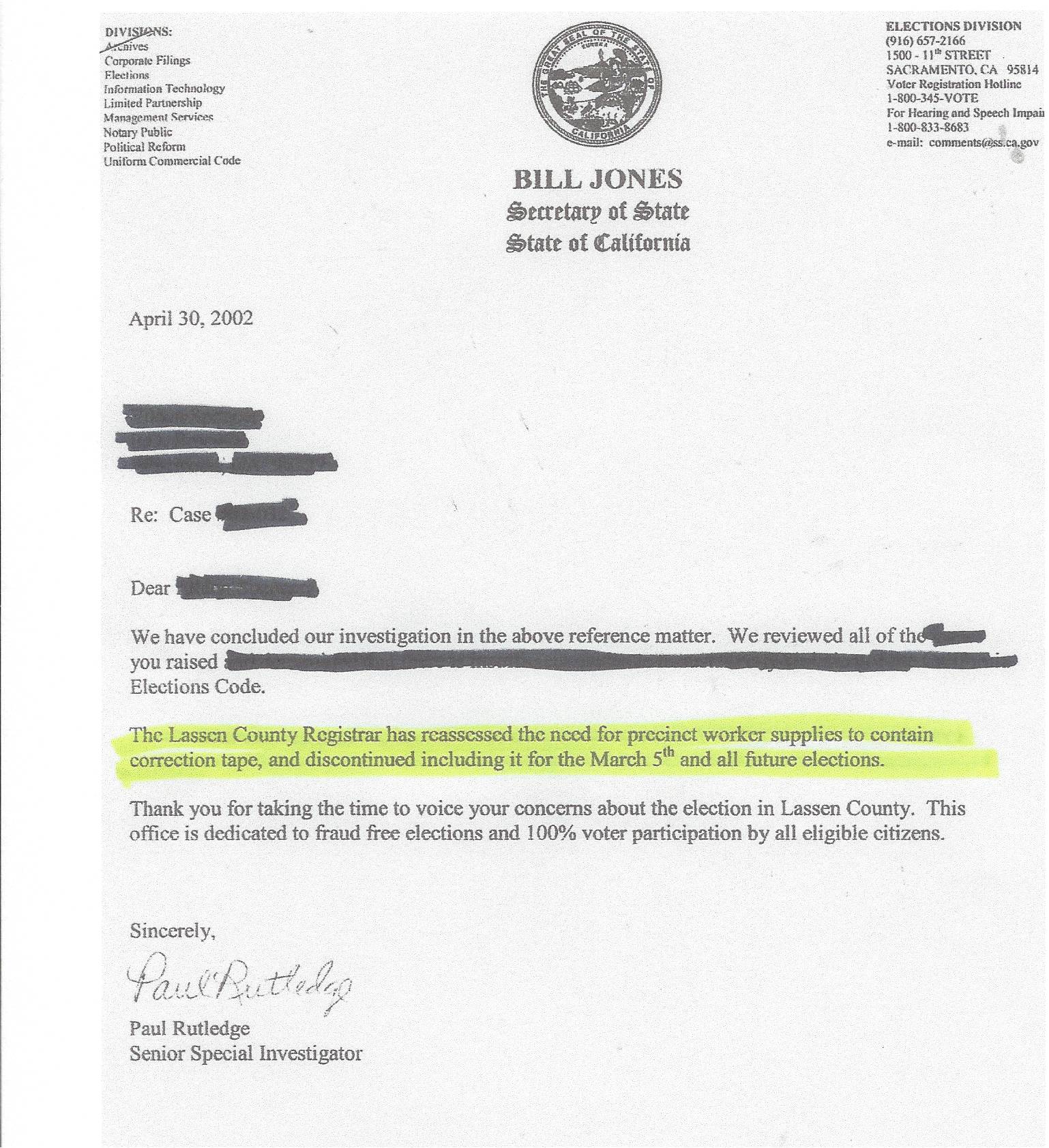 Lassen County's
Supremely
Unqualified
Candidates
Auditor
Jim Chapman
Treasurer
Brian Wilson
John Mallery
County Clerk
Julie Bustamante
District Attorney
David Evans
Civil Servants Want Bigger Paychecks
Not Pool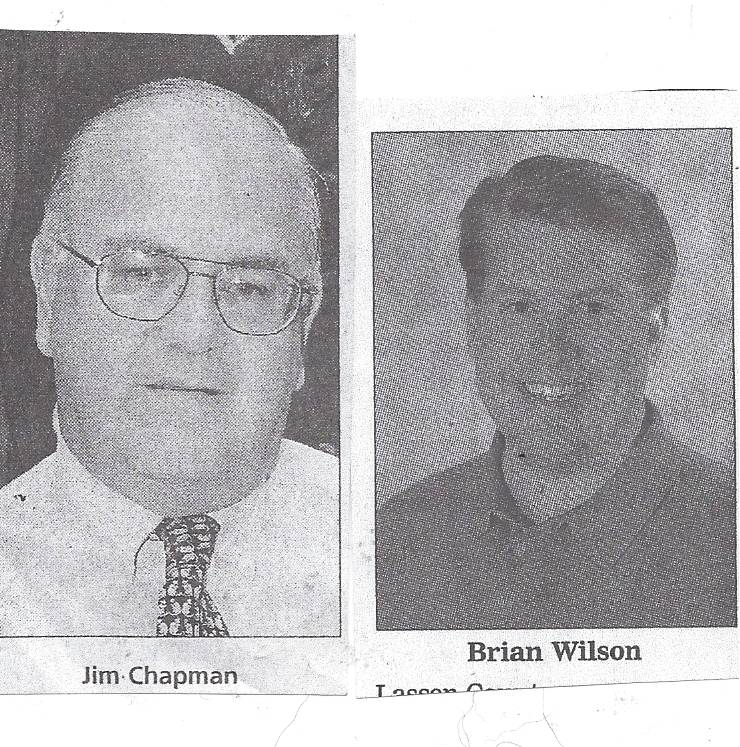 Susanville Councilperson Brian Wilson
and Lassen County Supervisor Jim Chapman
are both on the Pool Committee.
Both want bigger paychecks and control of the County treasury.
If Chapman is elected to Auditor his paycheck will more than triple and he loses his seat on the Pool Committee.
If Brian Wilson is elected Treasurer his paycheck will quadruple and he loses his seat on the Pool Committee.
Their promotion of a
Community Pool was a fraud
They both used the pool issue
to try and get bigger paychecks
.....and Supervisor Wosick who also sits on the Pool Committee.... is selling all the property he bought in Lassen County. He was exposed for secretly trying to buy the township of Herlong for $25,000.
Wosick no longer lives in his District. If he had any honor at all he would resign. Let's see, Vander Ploeg said he could continue to sit on the Lassen Board of Supervisors and Burns doesn't have enough integrity to remove Wosick either.
Wosick admitted (video and audio available) that he was going to have to live with his wife in Reno.
Each Budget Year
The Public Is Told
Lassen County Is Broke
Last September, the public was told that the County had a $3,000,000 deficit
THE TRUTH: $4,000,000 surplus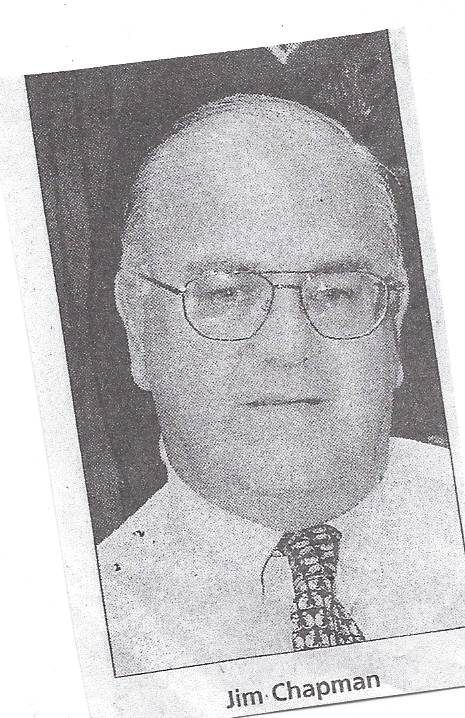 Why did they need to lie?
A 40 year career politician should have known and should have been truthful
Chapman doesn't have a clue but he will be available 24/7 for a Photo Op
Supervisor Chapman: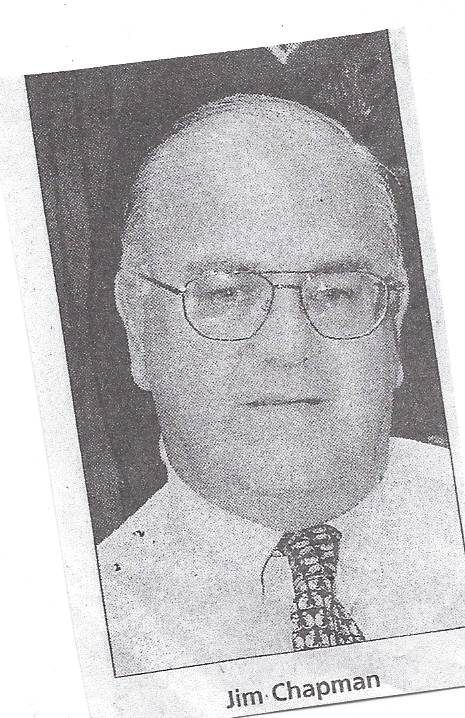 There was never a man
that knew so little
about so much
Supervisor Chapman was allowed
to talk about himself for 6:33 minutes
The FPPC does not allow an elected official to campaign at a public meeting
The Brown Act requires speakers to stay on topic: Term Limits
Listen to the audiences reaction..........
Click on photo below


ZZzzzzzzzzzzz............................ZZzzzzzzzzzzzzzzz.....ZZzzzzzzzz...........
How many times did David Evans get demoted by Bob Burns?
&
Why does David Evans believe our Veterans are criminals?
"......instead of prosecuting them for what they were trained to do"
Our Veterans are not criminals, Mr. Evans.
SHAME ON YOU, SIR
&
Why did it take a lawsuit to get David Evans to pay child support?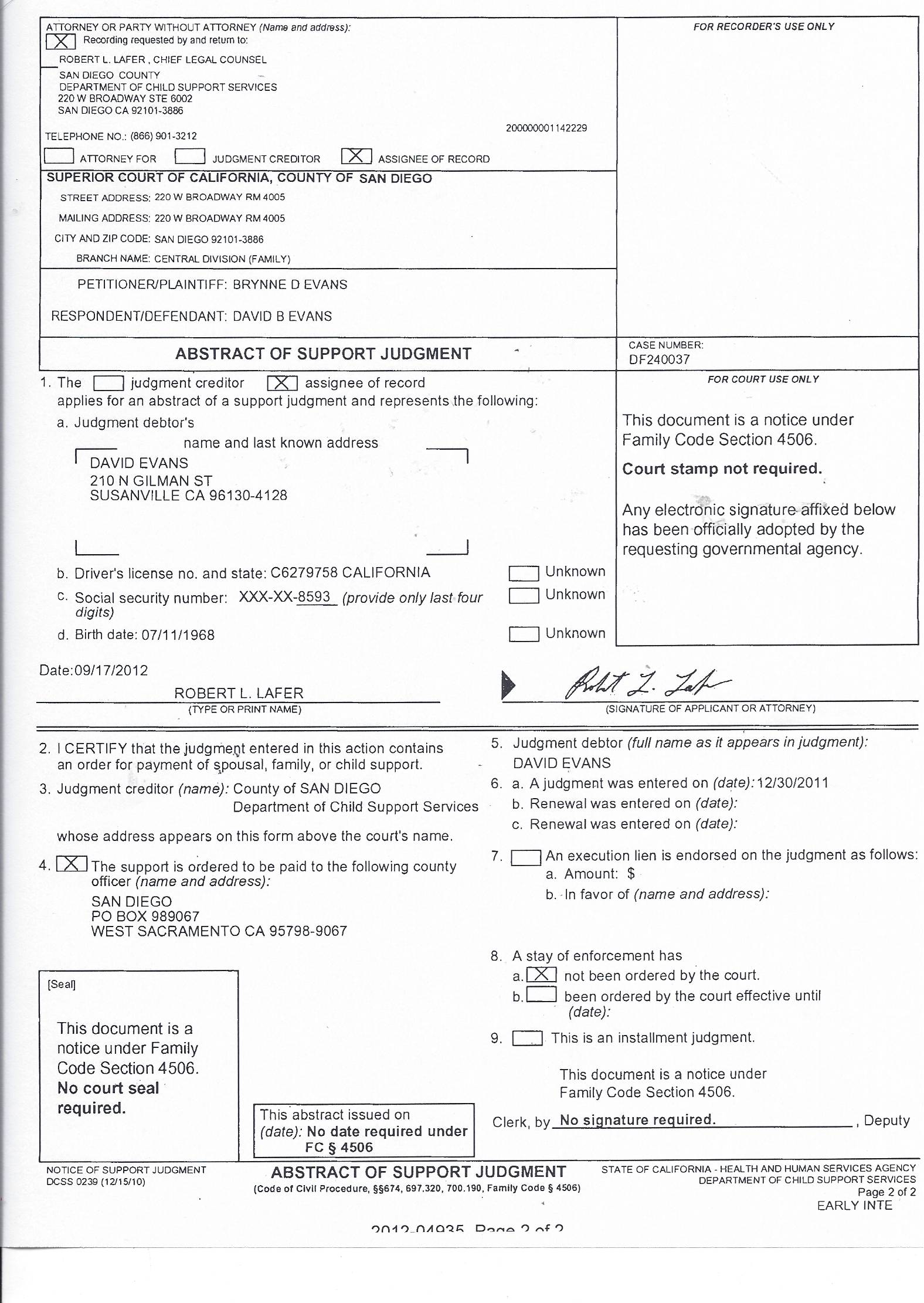 THESE ARE THE QUESTIONS THAT NEED TO BE ANSWERED
BEFORE YOU CAST YOUR VOTE FOR
A NEW DISTRICT ATTORNEY
Lassen County Clerk/Election Officer
Puts Wrong Meeting Time
on Supervisors Agenda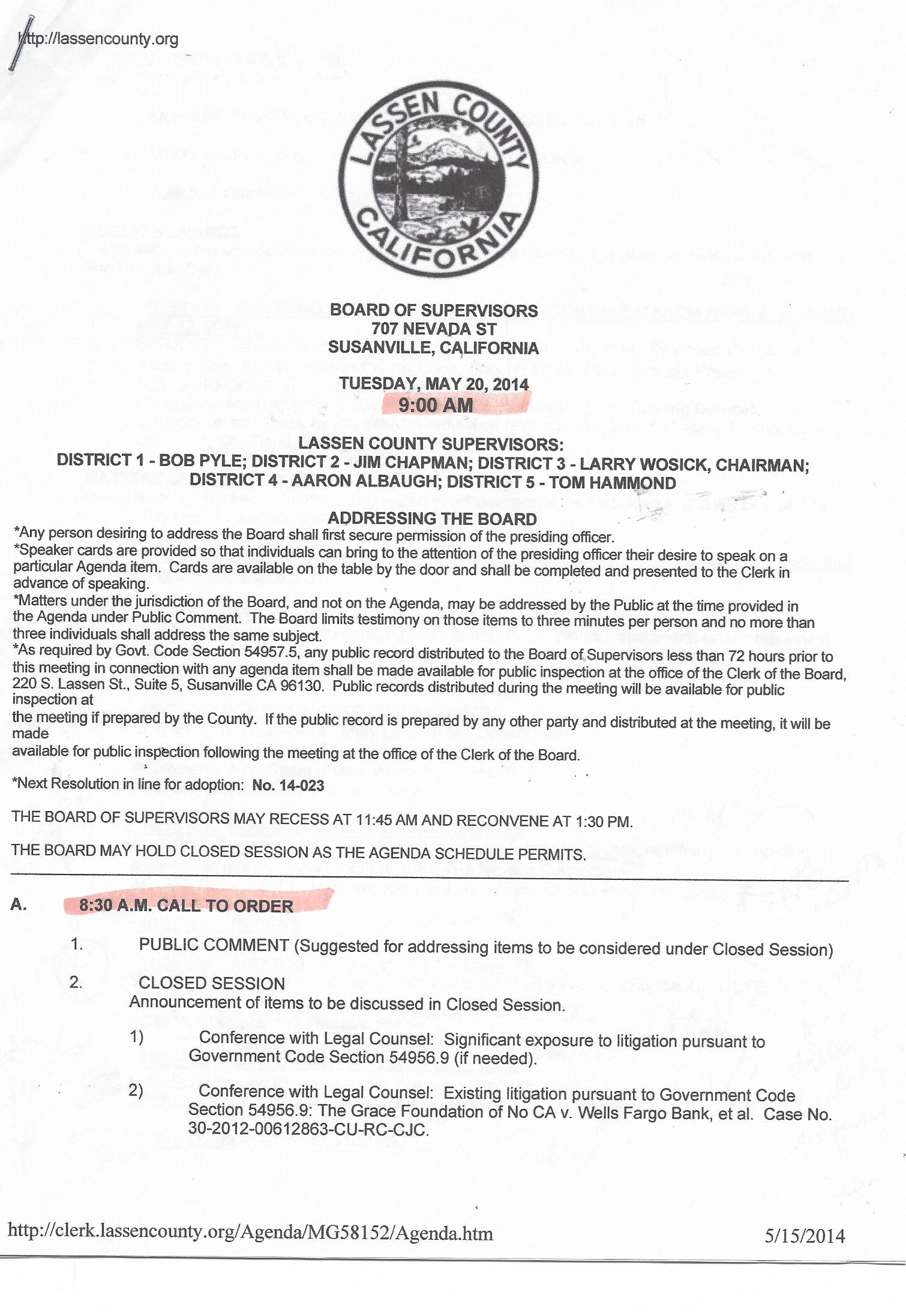 Kan We Help notified Bustamante's office last Thursday that the meeting time on the May 20, 2014 Board of Supervisors Agenda was incorrect and she refused to correct the date.
Chaos....
Supervisor Pyle, Albaugh and Hammond showed up after 9:00 AM ?
Chapman and Wosick were a NO SHOW
THIS HAPPENED LAST WEEK TOO.
IT APPEARS THAT THIS WAS NOT A MISTAKE
THIS WEEK IT BACKFIRED
Lassen County Audit Shows that
County Auditor,
Karen Fouch and her staff
have done
an EXCELLENT JOB
The firm of Price, Page conducted the annual audit for Lassen County
and were pleased to say that the County has
$4.8 million dollars
in discretionary funds available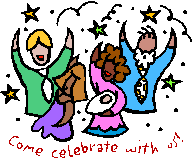 POLITICAL CAMPAIGNING
NOT ALLOWED
Yet, (fppc ALERT) supervisor wosick allowed supervisor chapman to campaign for 33 minutes, at the may 13 board of supervisors meeting
Does Jim Chapman just stay in politics for:
A. photo ops
B. bigger government retirement
C. recognition
D. to hear himself talk
E. all of the above
Jim Chapman is not the Auditor
NEW Lassen County Counsel
Out with the old
In with the new?
BUT SOME THINGS STAY THE SAME
The Public is no longer welcome to attend Agenda item A ?
or contraire, Mr. Burns.....not a good start on your first day
[County Clerk refused to change the time to 8:30 AM ]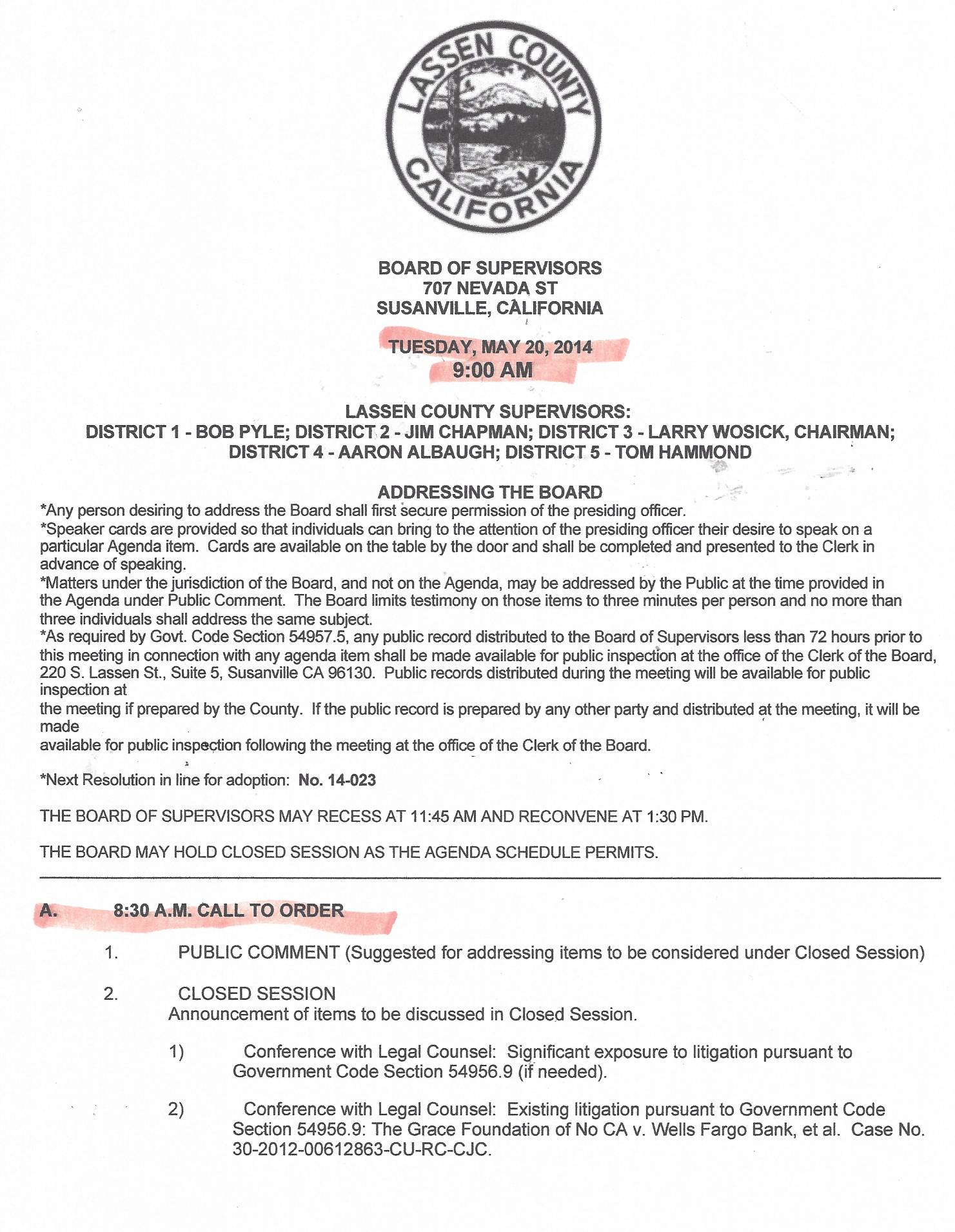 Supervisor Chapman's
Willy Nilly
Budget Spending
....and he wants to be Auditor...get real
The May 13, 2014 Lassen County Board of Supervisors meeting uncovered a glaring problem with not having a Capital Improvement Plan. The Supervisors have placed no urgency on developing a CIP even though it is a MANDATORY County document. The CIP would prevent Mr. Chapman from creating his "rainy day" spending.
Supervisor Chapman has signed off on over 34 annual budgets and still doesn't understand that he cannot use money from any line item budget. Chapman defended the use of $115,133 from the Criminal Justice Facility Construction Budget (Fund 126-1261). Mr. Chapman stated that if they didn't use this money it would go away. That was simply NOT TRUE. You will notice below that the $150,000 was placed there recently. Chapman placed this in the "CONSENT CALENDAR" so it wouldn't be noticed. The Supervisors approve this Agenda item with one vote. This is a highly abused Agenda item.
Mr. Chapman's chronic habit of hiding his rainy day money has gone on for years. He gets away with it because he bully's the other Supervisors and former CAO's into thinking that this is the way it has always been done.
Kan We Help challenged the "inappropriate" use of this Fund.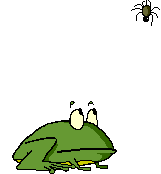 The cost of a "back up" generator for the a "Courthouse Square Standby Power Project" (?) is an ACO expenditure (Accumulative Capital Outlay). Mr. Chapman, coincidentally, heads this Committee. If a "PLAN" was in place for the County's "priorities", Mr. Chapman could not have done this.

That's odd......there is no budget for a new generator, Mr. Chapman ???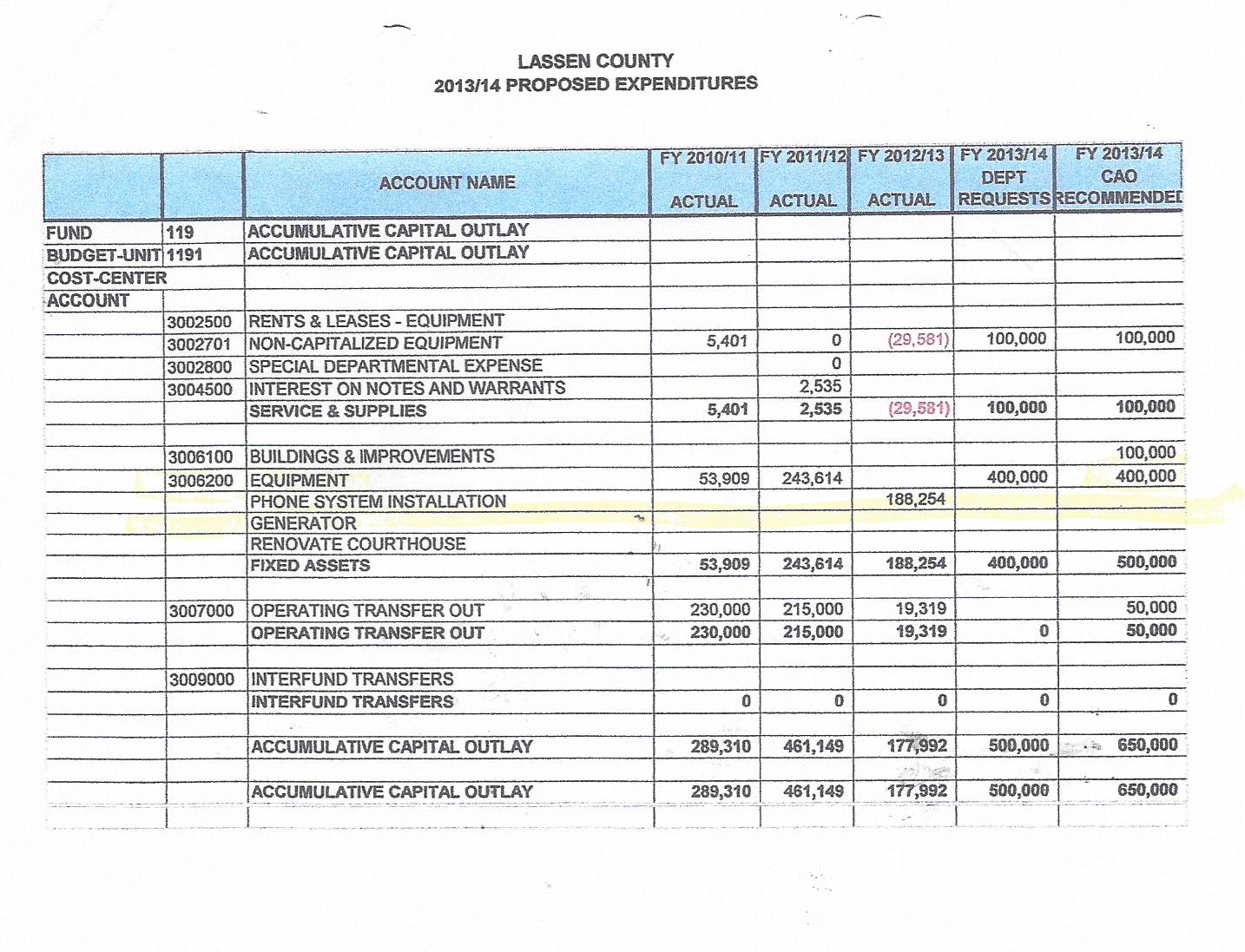 The "upgrade" to the Courthouse Annex (the building that houses his office).
Take a look, on this page, and see if you can pick out one or two projects that are more important to complete
THE SUPERVISORS TABLED
ANY ACTION ON THIS
....and
THE SUPERVISORS TABLED DISCUSSION ON THE CAPITAL IMPROVEMENT PLAN ?
This Public Proclamation
for
Rhetta Vander Plug
Closer to the Truth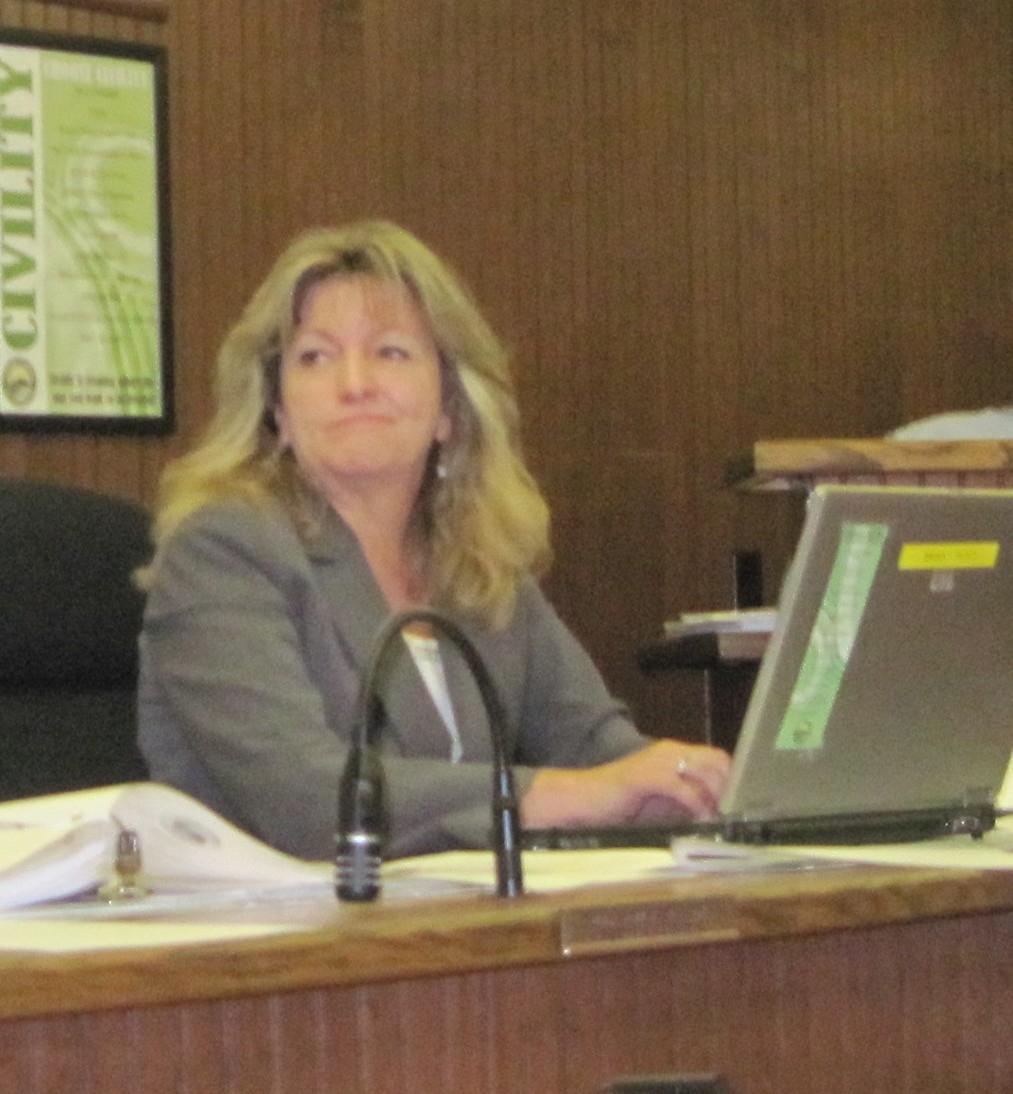 After Supervisor Wosick read the Boards Proclamation, Supervisor Pyle and many in the audience refrained from applauding Vander Ploeg
May 13, 2014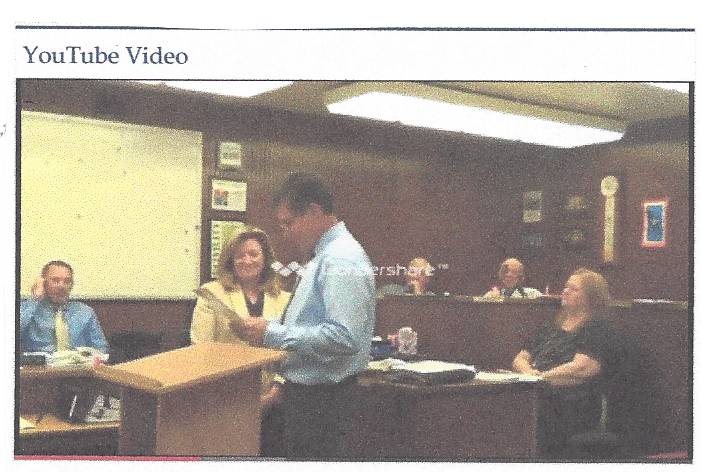 Also, Supervisor Pyle abstained from voting to approve the Boards hugely over-exaggerated proclamation of her performance
Vander Plug's staff was in attendance. Robert Burns was in attendance.
NOT ONE GAVE A SINGLE TESTIMONIAL.
The Peter Principle:
She rose to the level of incompetence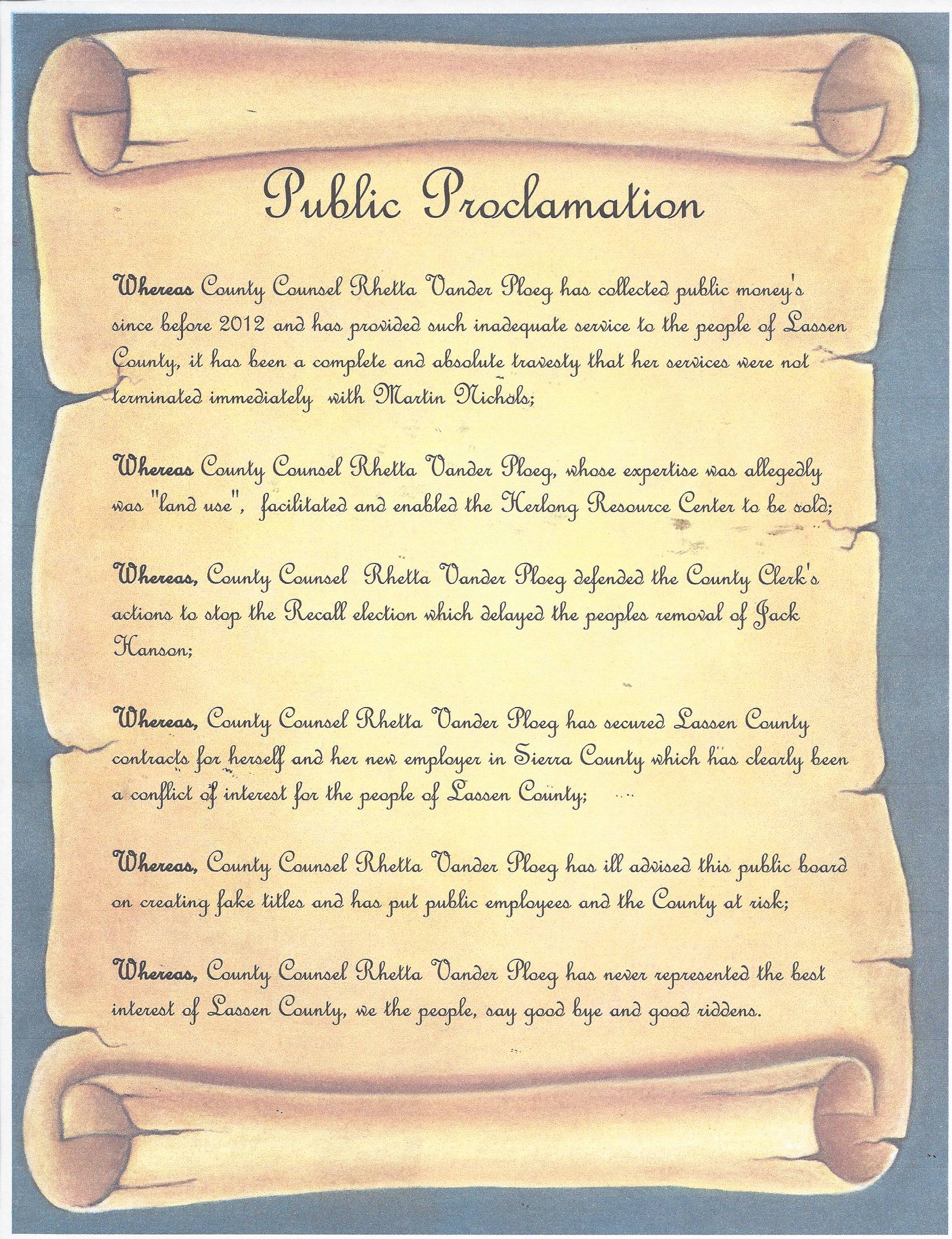 Supervisor Jim Chapman
Doesn't want to be Auditor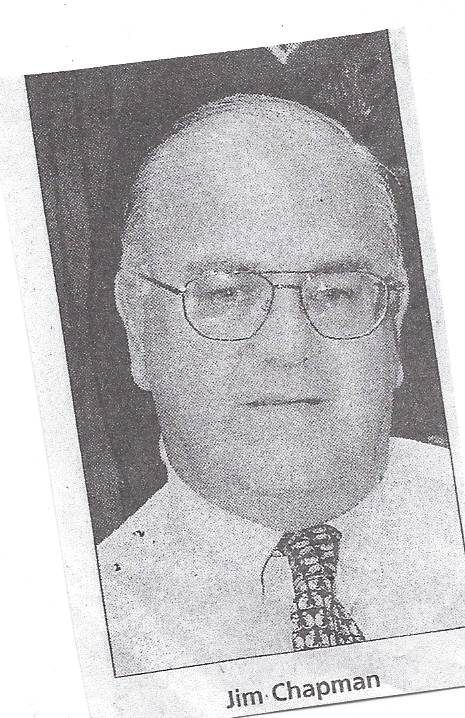 He just wanted another forum to
trash
the
Lassen County Auditor
because she would not move money where he wanted it moved
This bloviating buffoon's time
has come and gone
Isn't it odd that Supervisor Chapman talks and talks and talks
to the point of monopolizing the meetings
but never creates anything except TALK
Is there life after being a Supervisor?
FOR NORMAL PEOPLE...........YES, THERE IS.
Lassen County Board of Supervisors
Forced to Amend
County Administrative Officer Contract
County can not use "County Executive Officer"
or
"Chief Executive Officer"
The problem: these positions do not legally exist
The Lassen County Times
again failed to either
OBTAIN Burns Contract
or failed to read it
Kan We Help has not received a "Thank you" yet....
These columns were published by an "anonymous author" ?
Some Career Politicians
Are Like Diapers
They need to be changed often for the same reason
David Evans Wants to be
District Attorney ?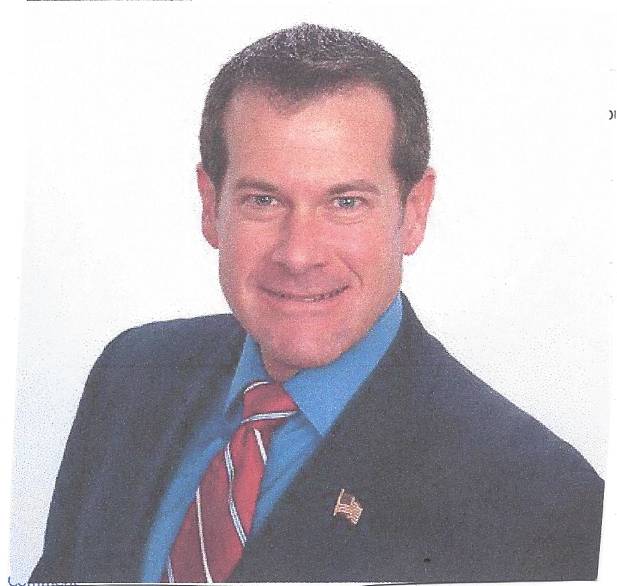 David Evans ex-wife just wants
him to
pay Child Support
Brynne Evans was awarded a judgment for Child Support on 12/30/11 and the Judgment was entered in Lassen County on 9/17/12
....and what is David Evans opinion on "Dead Beat Dads" again....?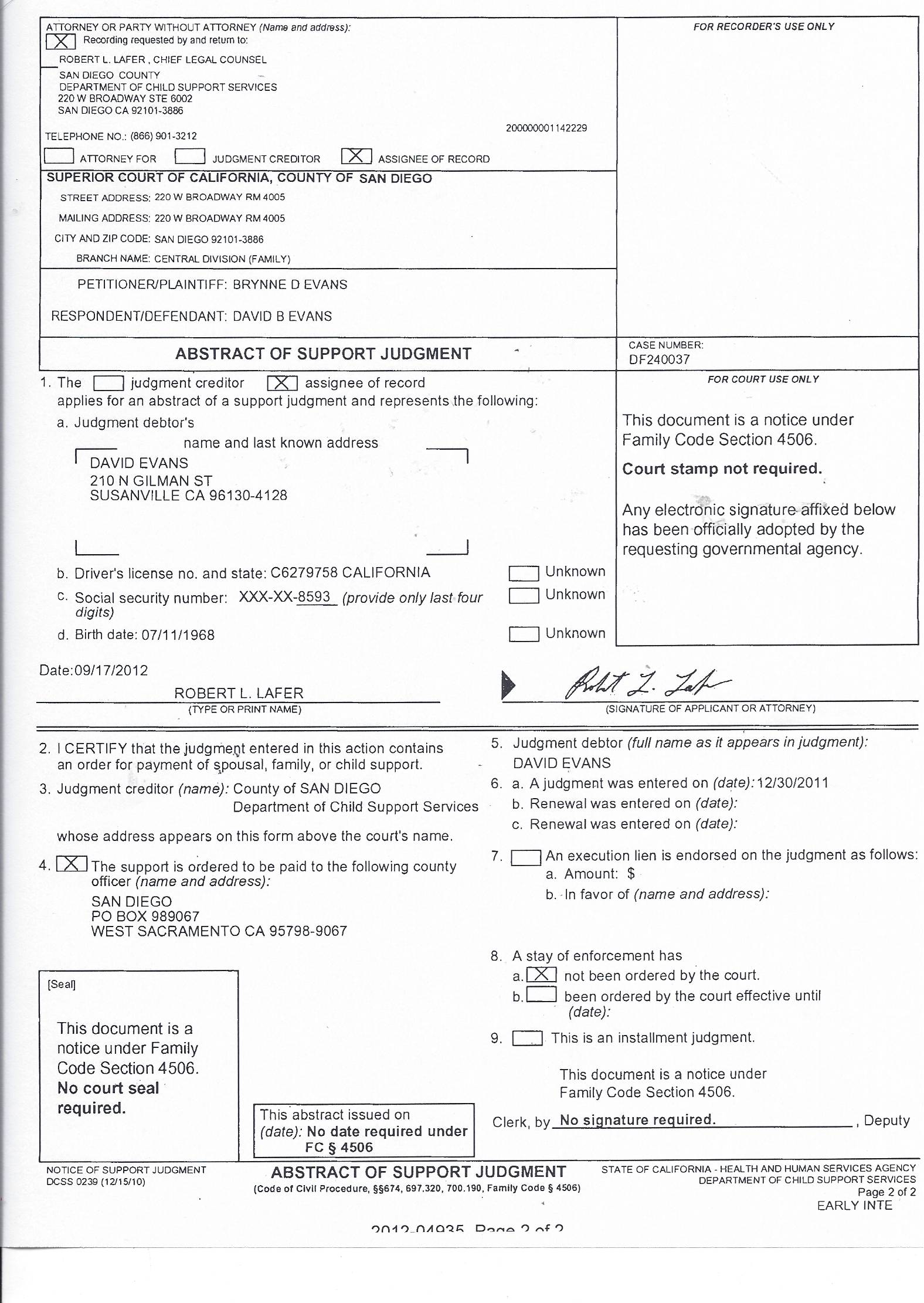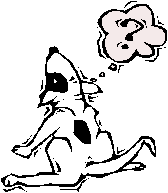 Lassen County Times
(5/6/14)
thinks that
Dwight B. Evans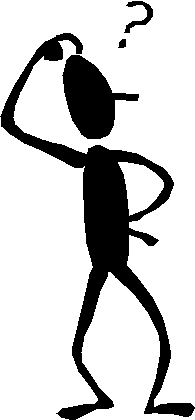 is running against
Stacey Montgomery
for DA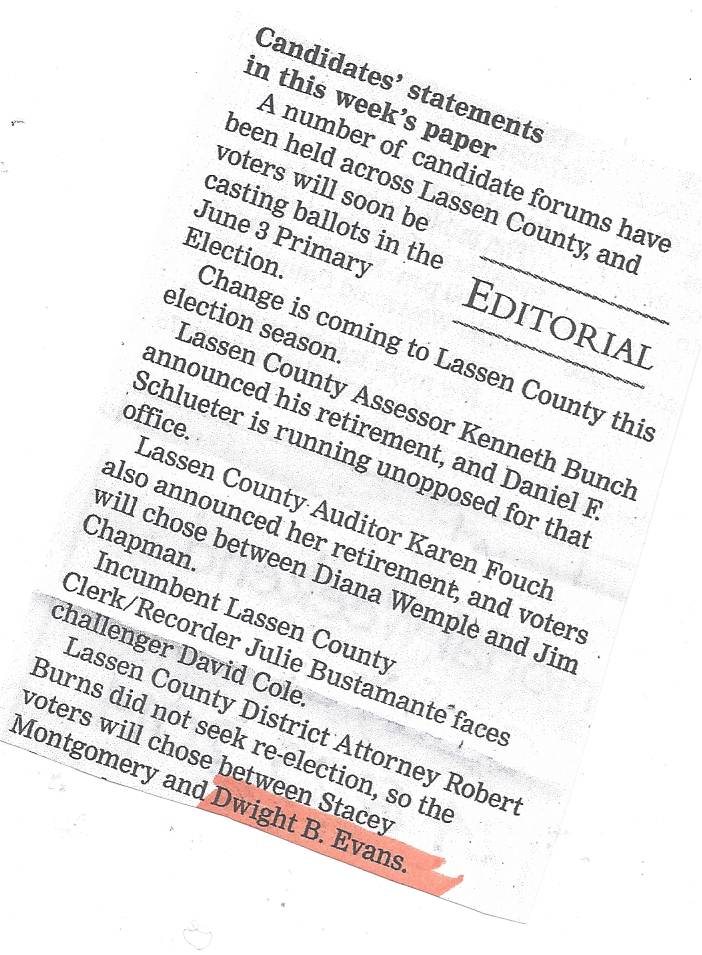 Since Dwight B. Evans
does not exist
does that mean that Ms. Montgomery WINS ?
Why should we expect the Ballot to be correct?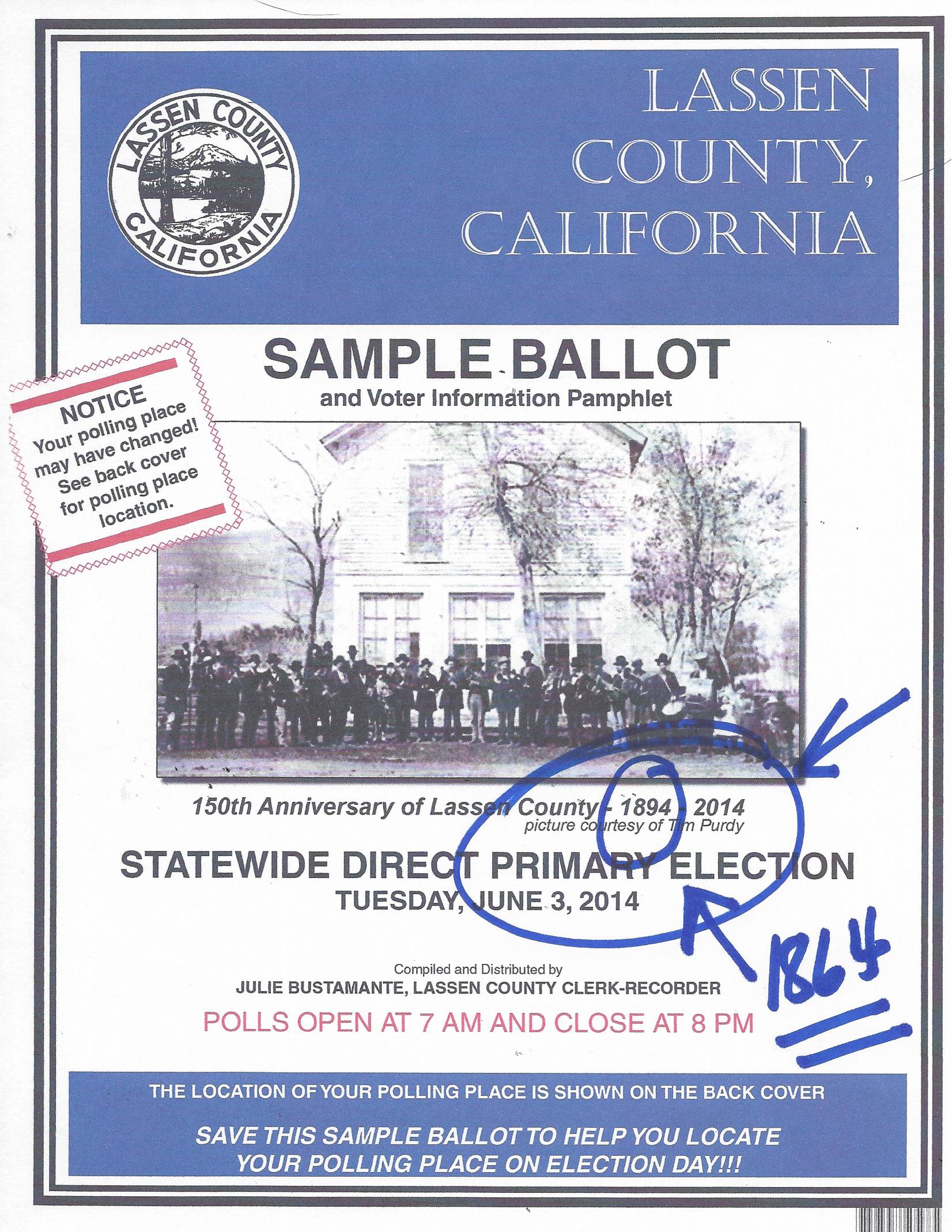 David Evans
May 1 Speech:
Disturbing comments
about what Evans thinks about our returning Veterans
Click below or click on the photo to listen to Mr. Evans shocking opinion

"......instead of prosecuting them for what they were trained to do"
Our Veterans are not criminals, Mr. Evans.
SHAME ON YOU, SIR
Lassen County Registered Voters
Deserve Honest Elections For a Change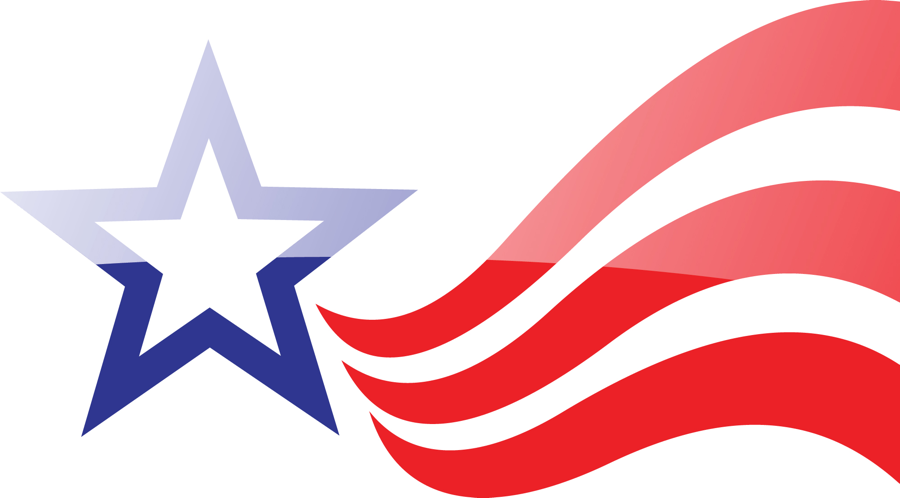 No more "White-Out" on ballots
No more pencils used on ballots
No more memory cards switched
No more audit tapes disappearing
No more qualifying your "unqualified" friends
JUNE 3, 2014
THIS WILL BE
A "SOBER"
DECISION
No Taxes Paid by Steve Pezzullo & Co
A 483 acre township that was sold for $31,900
HSP Resources (Hayes, Smith, Pezzullo) have not pulled any Building/Remodel/Demolition Permits. Permits require the property value to be stated and then would then be taxed.
NONE OF HIS PROPERTY HAS BEEN ASSESSED.
(The Assessor has not placed a "value" on Pezzullo's town ( land/ improvements), therefore there are no taxes.....SWEET DEAL)
Supervisor Wosick was exposed for attempting to purchase this town for $25,000.
Very soon after Wosick's secret attempt to buy Herlong, his friend, Steve Pezzullo, was able to purchase this town for $31,900.
As long as Supervisor Wosick (His permanent residence is in Reno, Nevada. He no longer even lives in his district. Maybe Rhetta Vander Ploeg will correct this. For certain Bob Burns will.....)sits on this Board Pezzullo can collect his rents but will never pay taxes to Lassen County for his Herlong Town.
Herlong's New Supervisor Tom Hammond will not lift a finger because he has already gotten his piece of the pie
Lassen County Times
Deliberately
Misleads
Public
Kan We Help posted Mr. Burns new contract a week ago. The Board of Supervisors posted Mr. Burns contract in their April 22, 2014 Agenda.
There is no excuse for the "anonymous" misinformation printed in their weekly advertiser today.
Page 3, 5 (f) of Mr. Burns new contract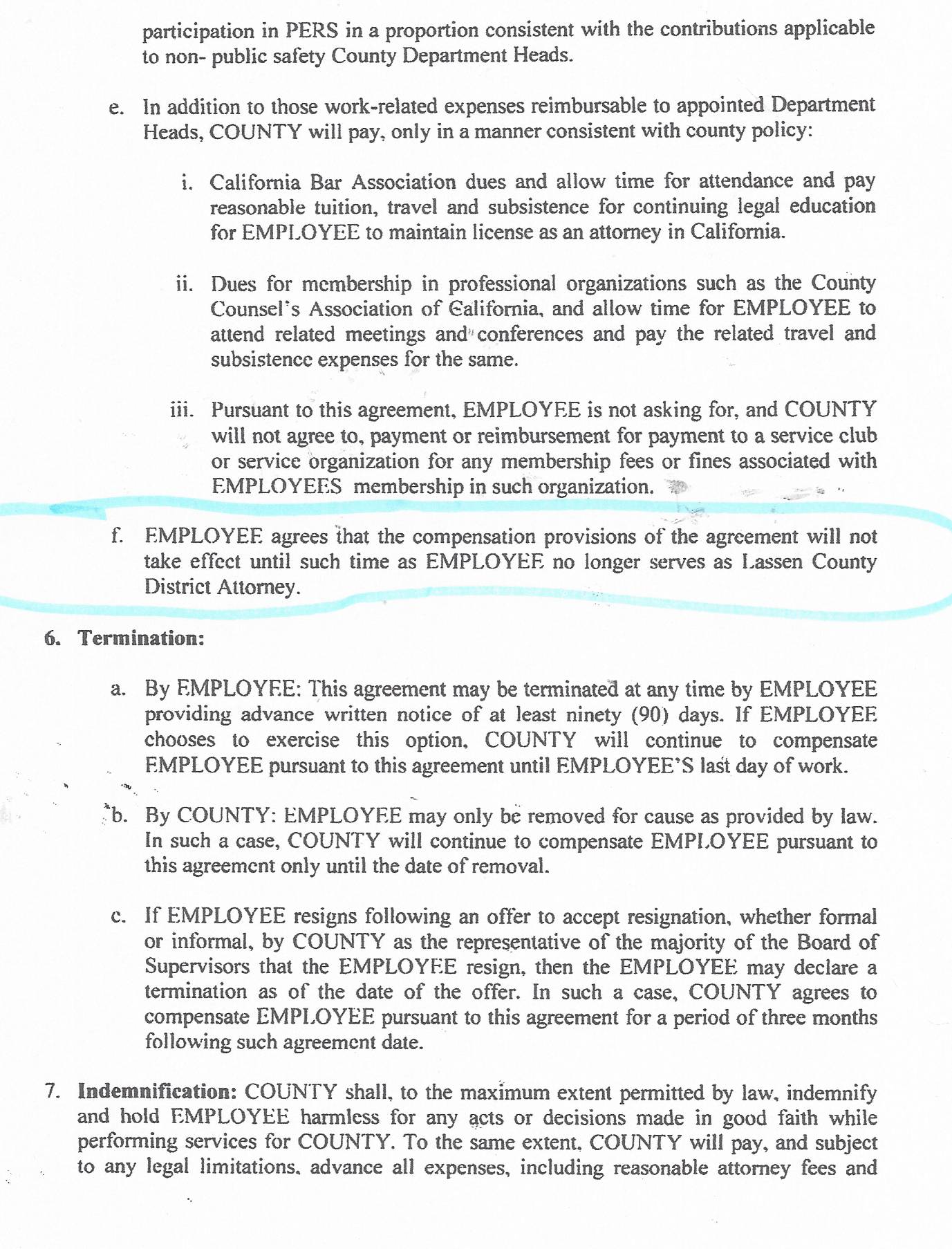 ALSO FYI.....There has never been a "County Executive Officer" position created in Lassen County, ever......
Evidently, Mr. Williams didn't get the MEMO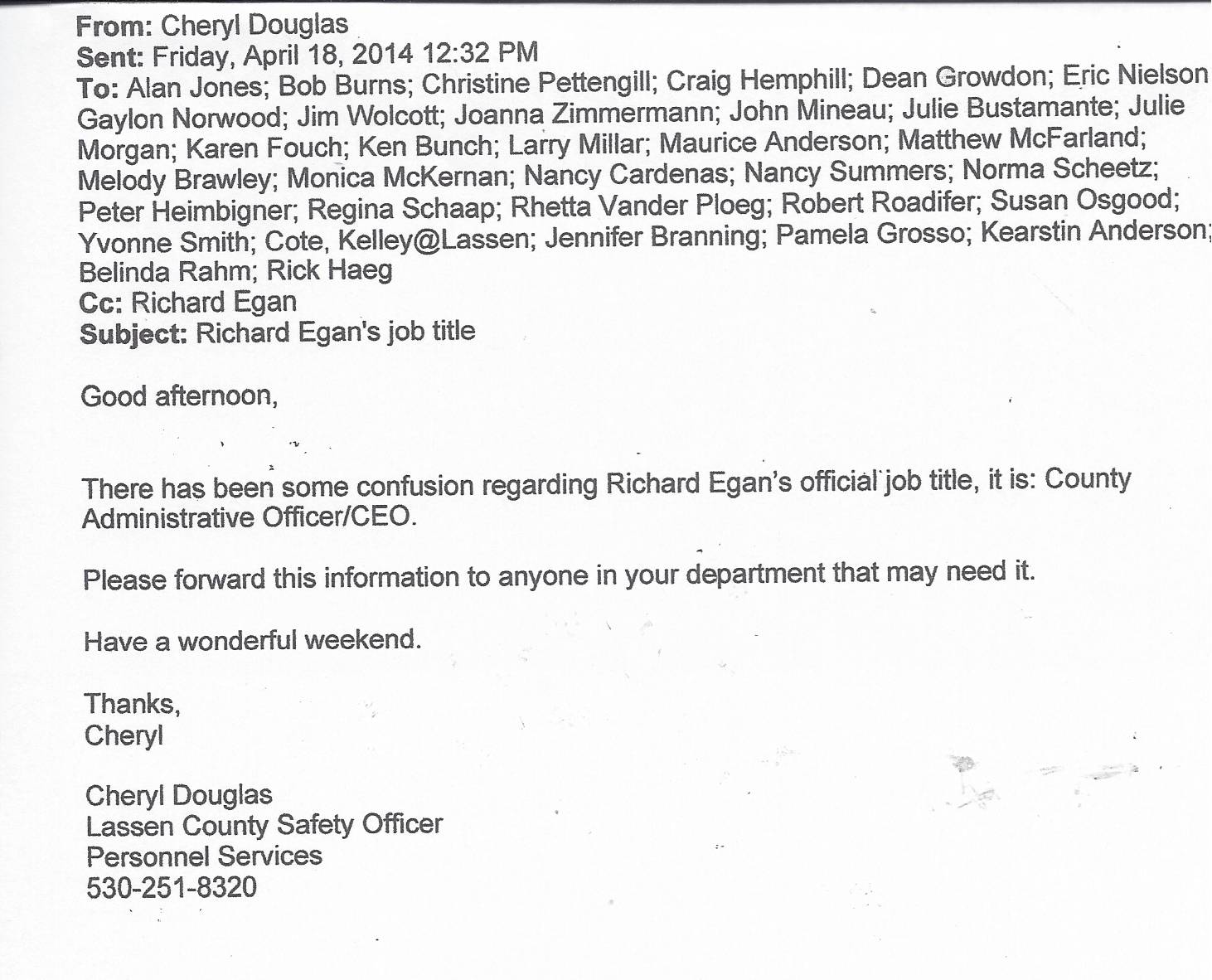 Making up fake titles should be frowned upon by any public entity, everywhere
Kan We Help
Alerts
Modoc County and Sierra County
Lassen County sent out Agendas to Plumas County, Modoc County and Sierra County for the Quad County Meeting to be held on April 29, 2014. Only Plumas County publicly posted the Agenda.
Kan We Help discovered that Modoc County and Sierra County had not posted the 4/29/14 Agenda. The Brown Act requires that "Special Meeting" Agendas be posted no later than 24 hours before the meeting. Kan We Help Secretary, Eileen Spencer, notified Stephanie Wellemeyer of Modoc County and Michelle Burr from Sierra County this morning that they must post this special meeting Agenda before 10:00 AM this morning.
Both Counties were able to post the Quad County Agendas to comply with the Brown Act.
Glad We Could Help
SAM WILLIAMS
THE ENABLER OF CORRUPTION
RECEIVES THE
2014
DOUBLE
STINKY AWARD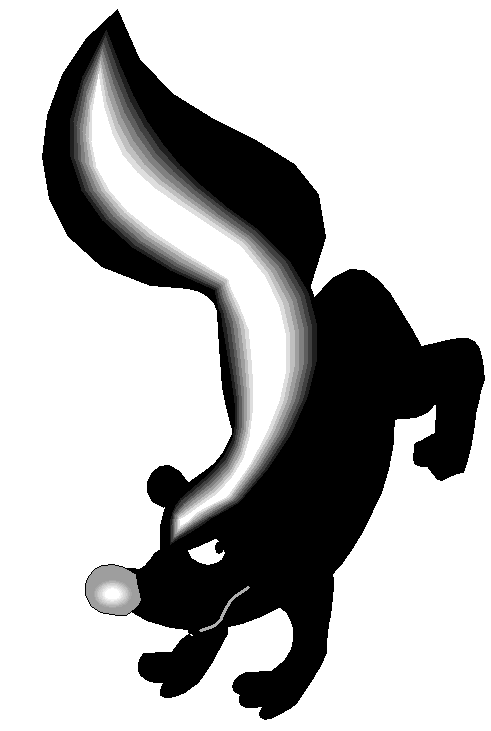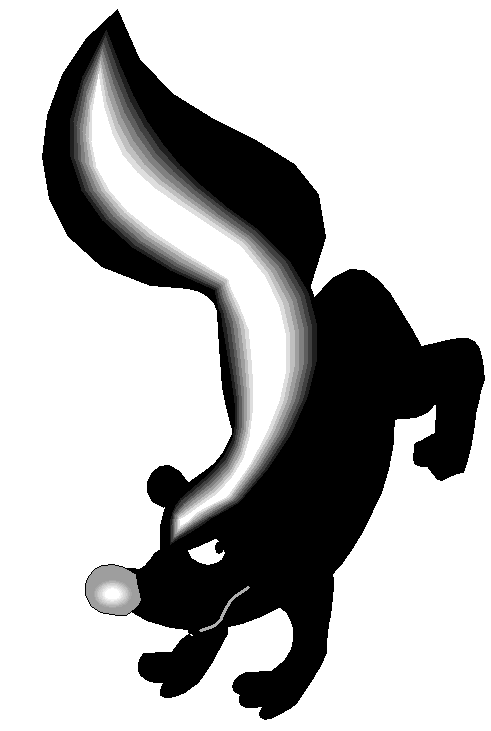 2014 STINKY AWARD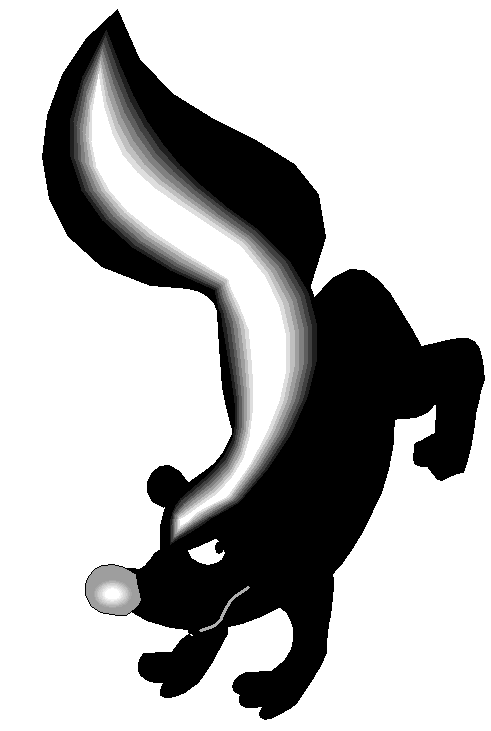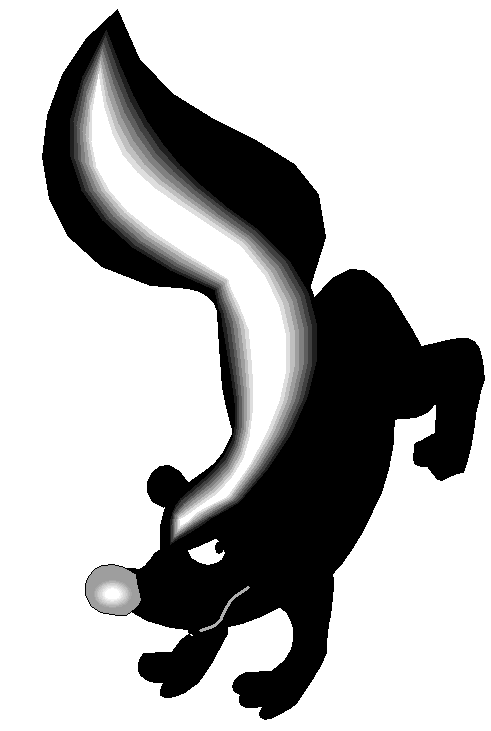 ,Sam Williams. Lassen County Times Editor, trashes websites Kan We Help and the Lassen County Scoop for not having the courage to include the author's name for articles submitted.
It so happens, Mr. Williams website has never revealed a single author on his website. Sam Williams deserves the DOUBLE STINKY Award not only because he enables the corruption in Lassen County but he is a hypocrite and suppresses the facts.
Vander Ploeg can leave you speechless.
When an ignorant person says things that are ignorant,
thereby advertising that they are badly informed,
there is not much more you can say
When you think she couldn't say anything dumber
Vander Ploeg gives a brilliant legal opinion on the
"incompatibility of Burns holding two public offices".
"It's all Good"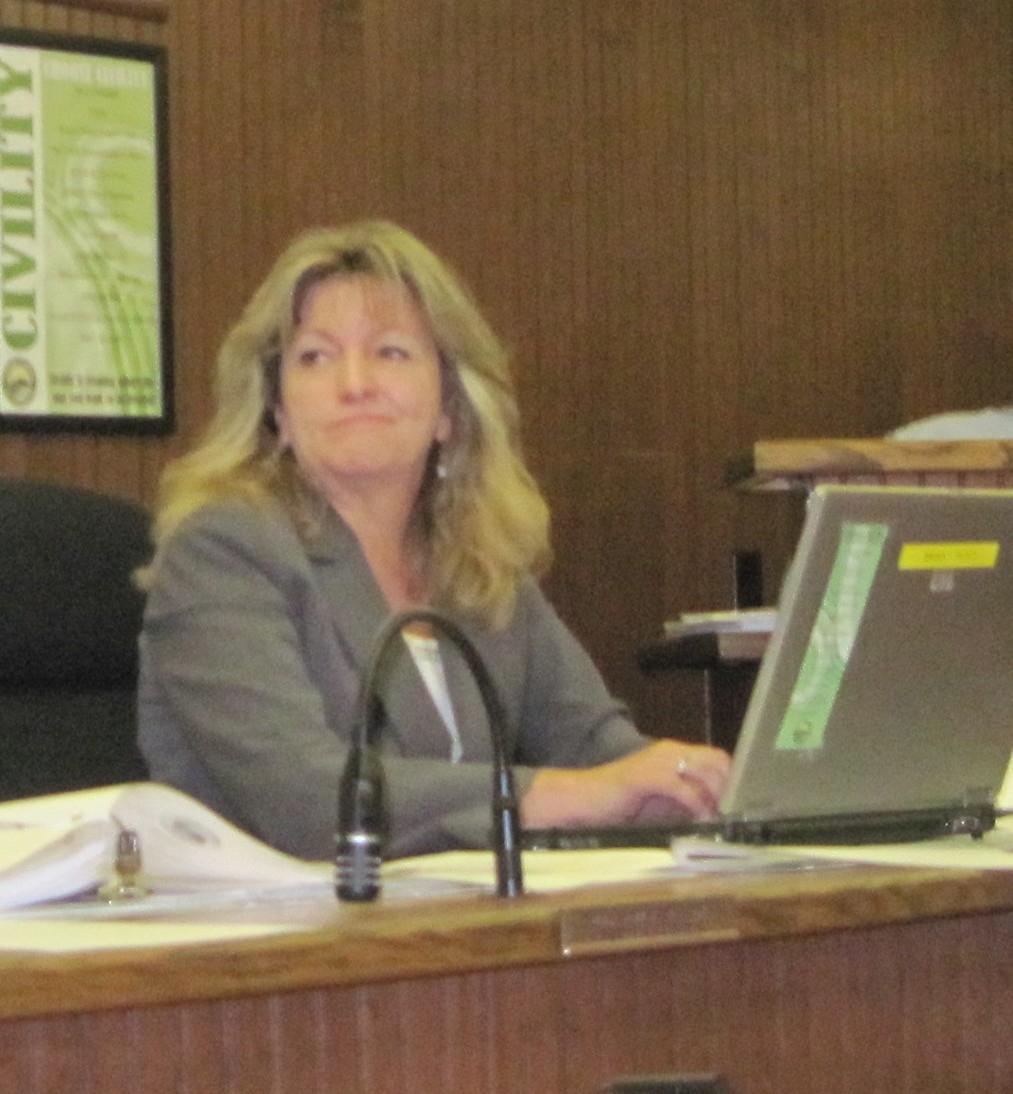 State Farm Insurance Agent
Brian Wilson
Claims
that the Secretary of State
has authorized
him to run for County Treasurer
SIMPLY NOT TRUE
This was purely a "political" decision
made by the current County Clerk Julie Bustamante
An abuse of authority? Yes, one of many
NOT BREAKING NEWS ?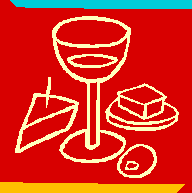 Happy/Happy Morning
4/24/14 @ 11:34 AM
Ms. Bustamante's "Essence of 90 proof "
can still be conveniently purchased in plastic or glass containers,
at
Safeway, Young's Market or Susanville Market
Burns Rejected by Lassen County.
Supervisors Give him a job
Wosick couldn't get a second to approve Burns contract
Classic Quid Pro Quo
Chapman takes Bob Burns money and then supports hiring him as a County employee ?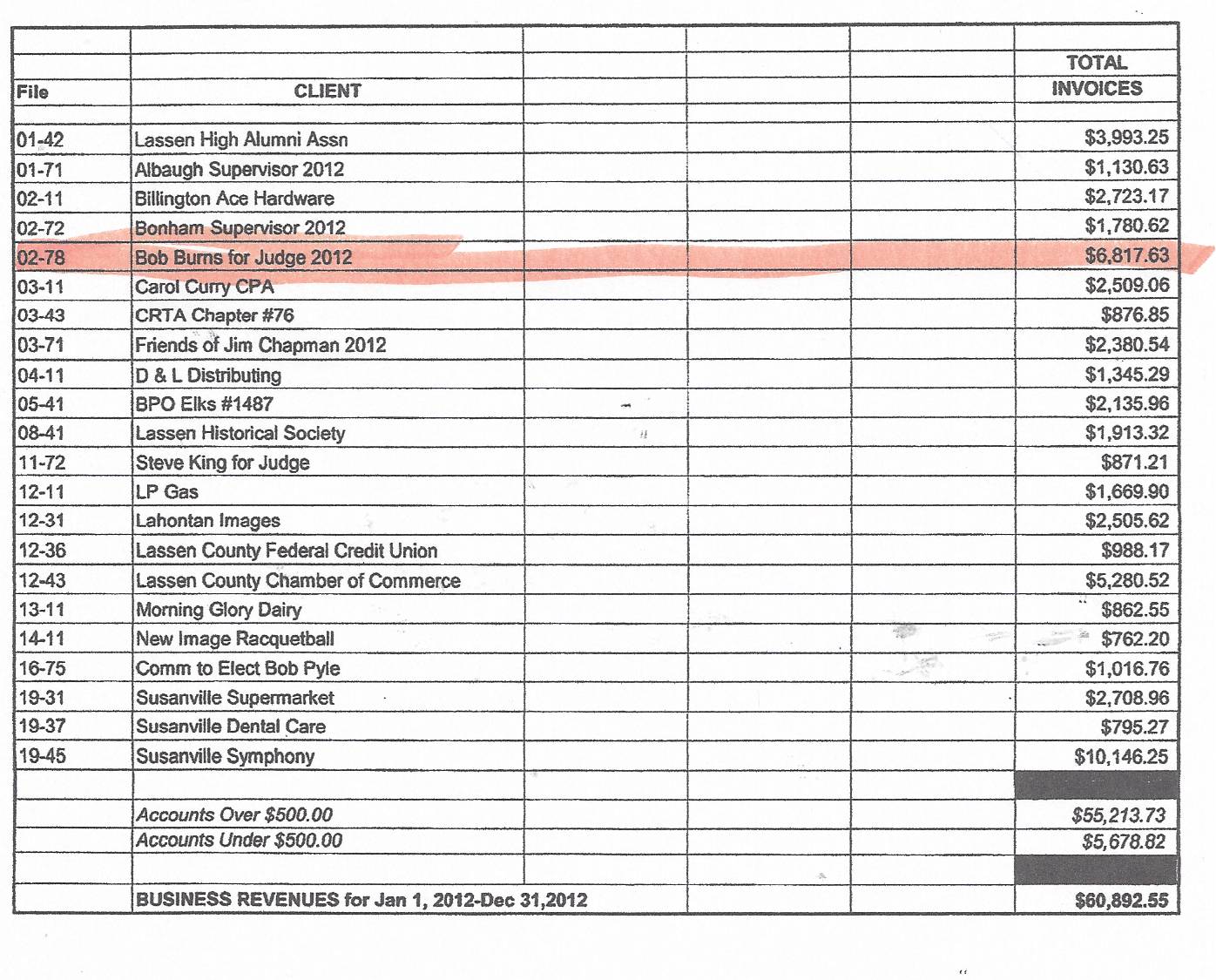 set aside by Burns and then Wosick pushes to hire him
as Lassen County Counsel
Look on the Bright Side

District Attorney Robert Burns is not a Judge
Soon, he will not be a District Attorney
He has been demoted
and is now delegated to
three days a month
enduring
the
Board of Supervisors follies
For this, he will receive a modest stipend of:
$126,000 a year plus an additional $31,000 in benefits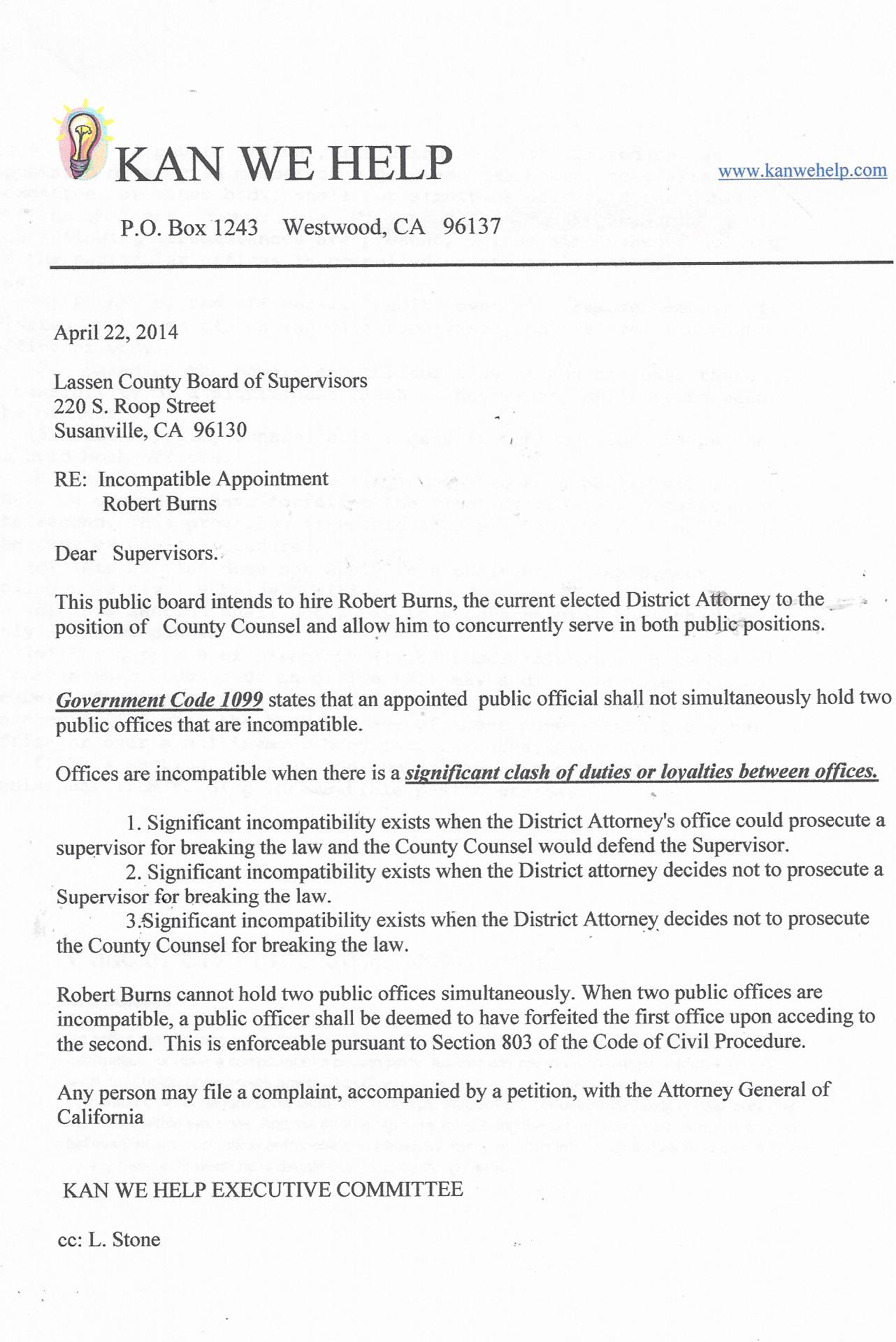 BREAKING NEWS ?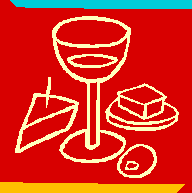 Happy/Happy Morning
4/24/14 @ 11:34 AM
Ms. Bustamante's "Essence of 90 proof"
can still be conveniently purchased at
Safeway, Young's Market or Susanville Market
Lassen County Supervisors Build Nothing
They talk and talk and talk and never build anything. Lassen County Supervisors
destroy the hopes of the dreamers that want something better in life.
Five MEN that talk big, to get elected, and then find controlling the $120 million dollar county treasure chest too irresistible and just end up helping themselves and their friends.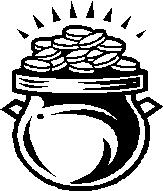 Lassen County Supervisors:
A DEMOLITION DERBY IN SLOW MOTION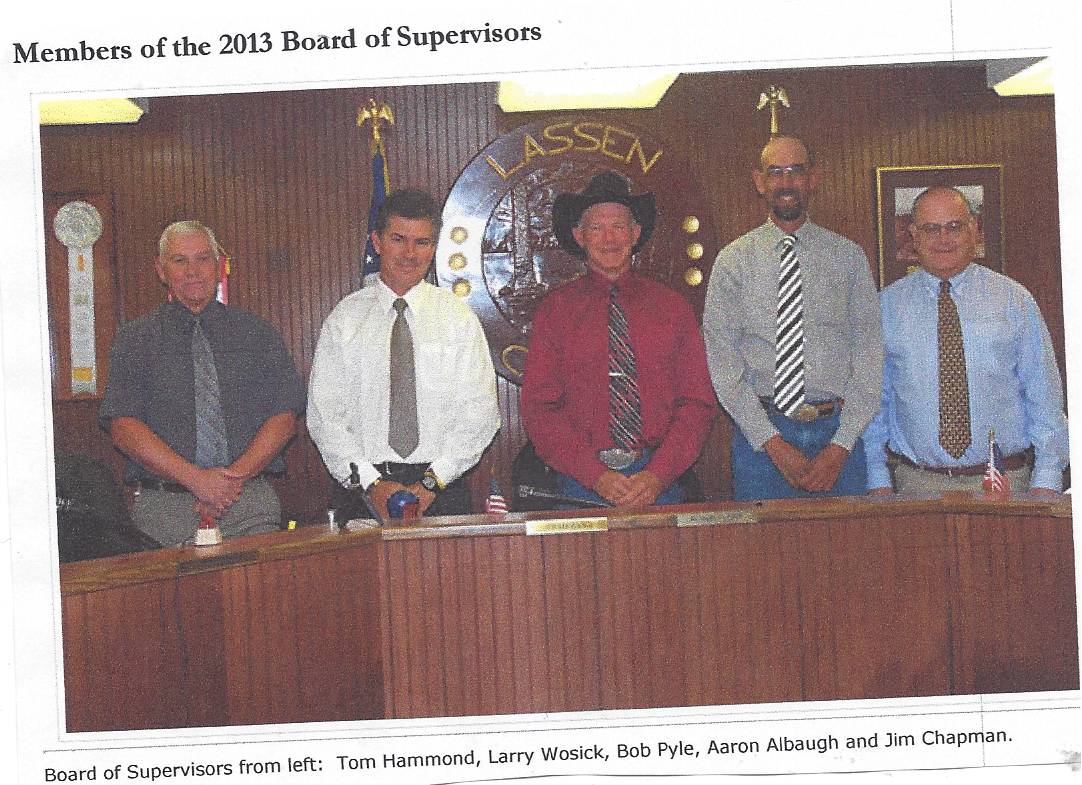 Lassen County has a 40 year career politician that has forgotten that the $120 million dollar County chest of gold belongs to the people and not him.

You have a first term Supervisor that saw an opportunity to scoop up pots of gold around the County and then he quickly exits-stage-left.

You have a first term Supervisor that talked big about cleaning up County government but found joining the "Club" was much more lucrative.

You have a first term Supervisor that was asked to step up and fill some big shoes and found that those shoes just keep stepping in cow pies.

You have a veteran politician that has simply run out of steam after several lawsuits and more legal troubles coming.
Year after year, decade after decade, Lassen County has just been crumbling away.
The Supervisors have no direction except to further their own agendas, which has never
included the needs of the people.
THE COMMUNITY POOL, has become just another Lassen County black hole JPA. Will it be built, probably not. It seems it was just a political stunt by a few local politicians to spring board to higher offices.
LASSEN COUNTY BUILDS NOTHING
THE CAPITAL IMPROVEMENT PLAN is a mandatory document that the Supervisors don't want. It would force them to set priorities before spending money. Their only priority has always been to help themselves and their friends get richer.
LASSEN COUNTY BUILDS NOTHING
ECONOMIC DEVELOPMENT sounds really good when hardworking people write the Grants only to have the Supervisors give it away and tell the people to just "forget about it. Let's just move forward".
NO, the $5.4 MILLION DOLLARS the Supervisors SIPHONED off FROM HERLONG'S GRANT MONEY for salaries and alleged administrative costs .
THE COUNTY'S AGREEMENT WITH THE SIERRA ARMY DEPOT, TO DEVELOP HERLONG, WAS VIOLATED.
SOMEBODY IS GOING TO ANSWER FOR IT.
LASSEN COUNTY
IS ONE
F_ CKED UP COUNTY
Five cowardly supervisors
are going to hire Robert Burns
out of town, in Bieber.
They are going to let him continue to collect his District Attorney pay
and
County Counsel pay ($126,000 will start when Burns is no longer DA)
and
hired a separate law firm to do his job.
When the Supervisors are indicted, will Burns "Prosecute" or "Defend"
Also, pursuant to Gov't Code Section 1099, a person may not simultaneously hold two public offices if there is a significant clash of duties or loyalties between the offices, or there are public policy considerations that make it improper.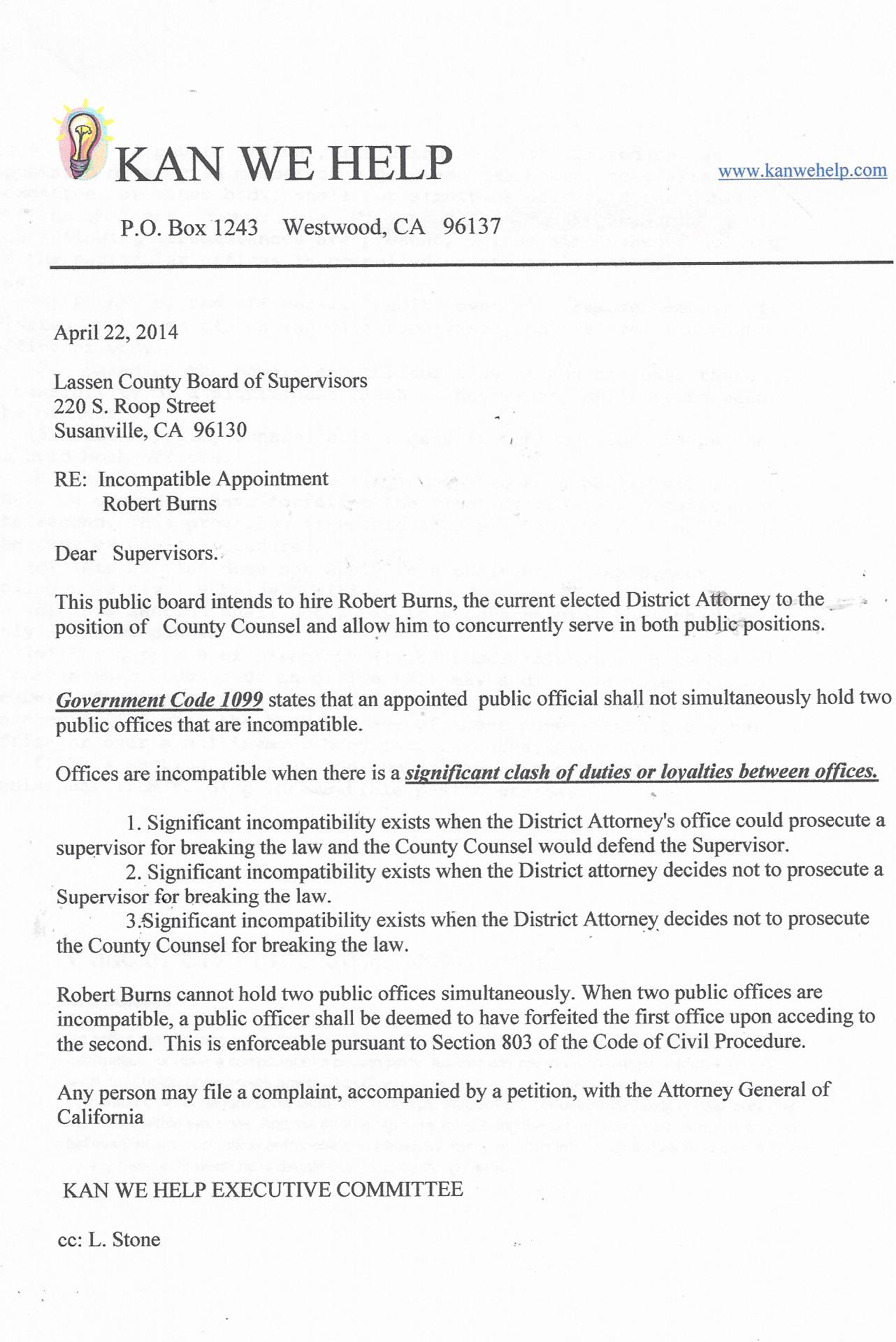 "The consequence of holding an incompatible office is that the person is "deemed to have forfeited the first office upon acceding to the second Gov. Code Section 1099(b)
LASSEN COUNTY VOTERS
THINK LONG AND HARD WHO YOU VOTE FOR ON JUNE 3, 2014
Supervisor Chapman believes that because
he can balance his checkbook
he can be County Auditor
Delusional ?
If you drive a car for 50 years that doesn't make you a mechanic
If you read books for 50 years that doesn't make you an author
30 years ago I did ......please Mr. Chapman, go fishing
All the public has to listen to is the last day of the Budget Hearings in 2013
Audio of 9/5/13 Budget Hearing
The "Envelope Licker" couldn't even use a calculator
Does he even do his own tax returns?
Auditor Karen Fouch attempted many times over the years to tell Chapman
YOU CAN'T DO THIS.
Now, Chapman no longer wants to keep his hand in the cookie jar,
he WANTS THE COOKIES ALL TO HIMSELF
THIS COUNTY NO LONGER CAN TOLERATE BAD BEHAVIOR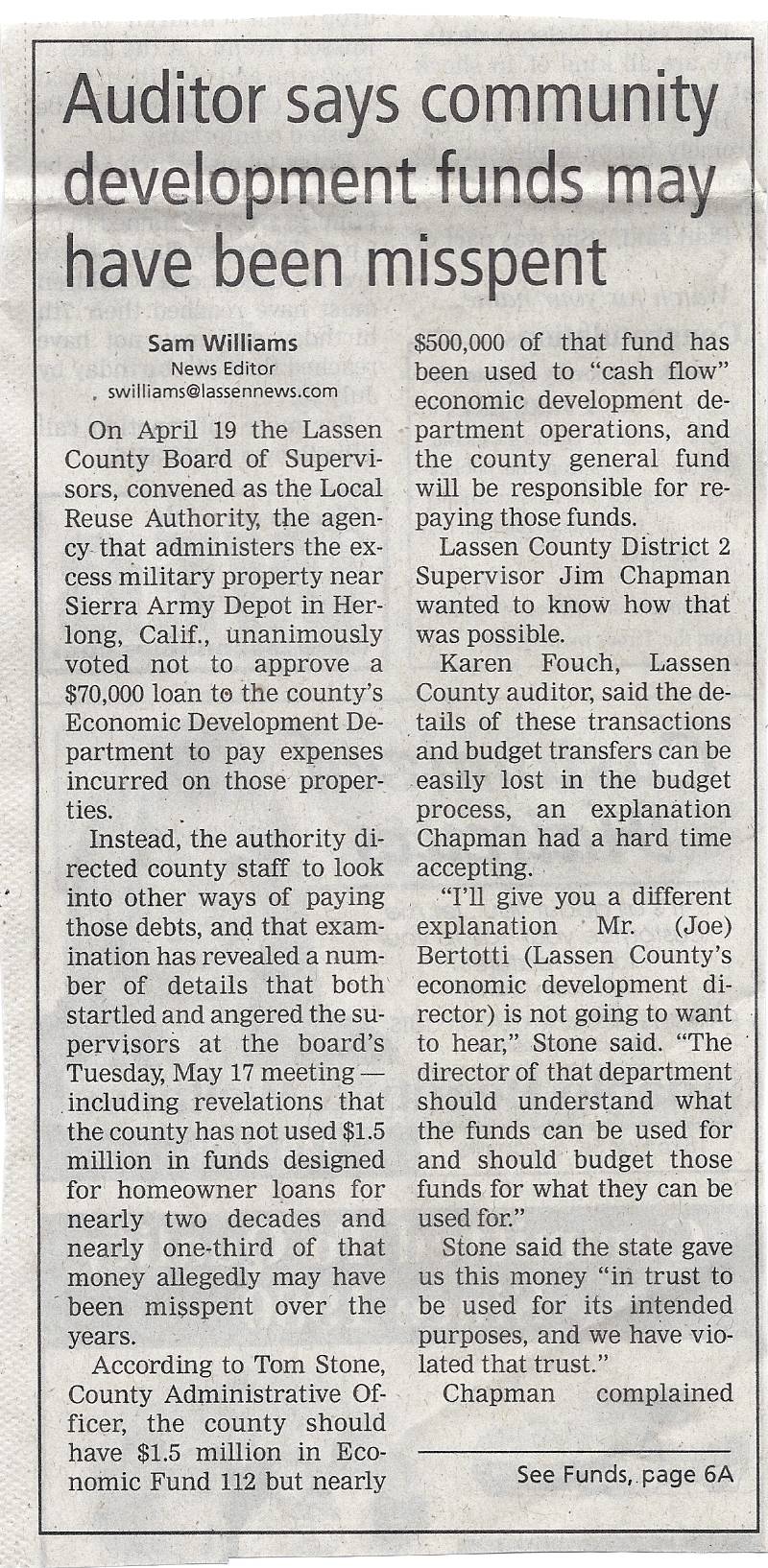 After decades of hiring and firing CAO's
Now, Lassen County has a CAO that has to have TWO titles?
The California Constitution determines the Title:
"County Administrative Officer"
Recalling
Lassen County
40 year career politician Supervisor Chapman
&
veteran politician Supervisor Pyle
is gaining support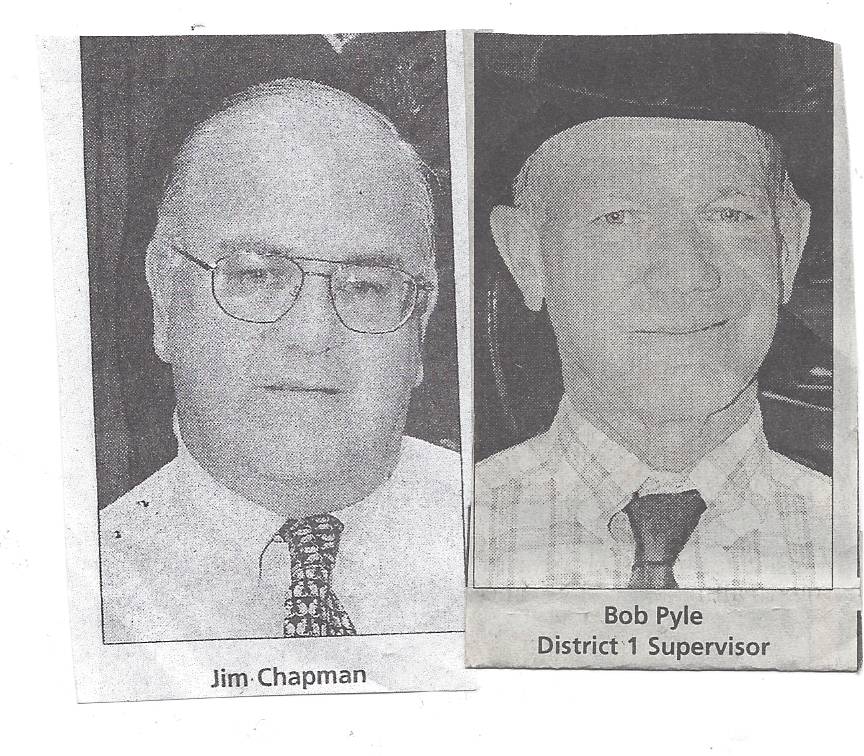 Mis-appropriations of $5 million dollars of Federal trust funds is serious
Does this explain why Supervisor Chapman, all of a sudden, wants to be
Auditor
and
be "in-charge" of the BOOKS ?
COUNTY SUPERVISORS
SETTLE STONE CASE AFTER
CHAPMAN (is this why he's wants to be the Auditor?)
AND
HANSON (RECALLED)
WERE ADDED TO THE CASE
TO
AVOID A PUBLIC TRIAL
Congratulations Mr. Stone.
We sincerely apologize for the sorry state of the Supervisors & all County Counsels that perpetrated this
Press Release
Again and again, hundreds of thousands of dollars have been paid out
because of the bad behavior by these Supervisors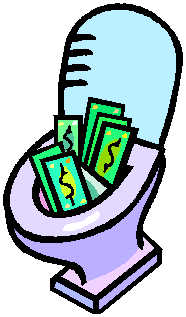 See Lassen County Scoop's documents on the settlement
Thomas Paine Rolling Over In His Grave ?
Lassen County Times Blog
is 100% Anonymous
No authors, Sam?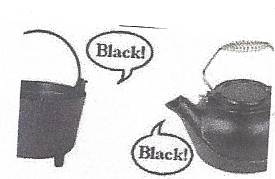 Lassen County Times
Misleads the Public and Reports Stone Dismissed his case.
Sam Williams is an enabler of public corruption......still
"Oh, heavens no,that wasn't me"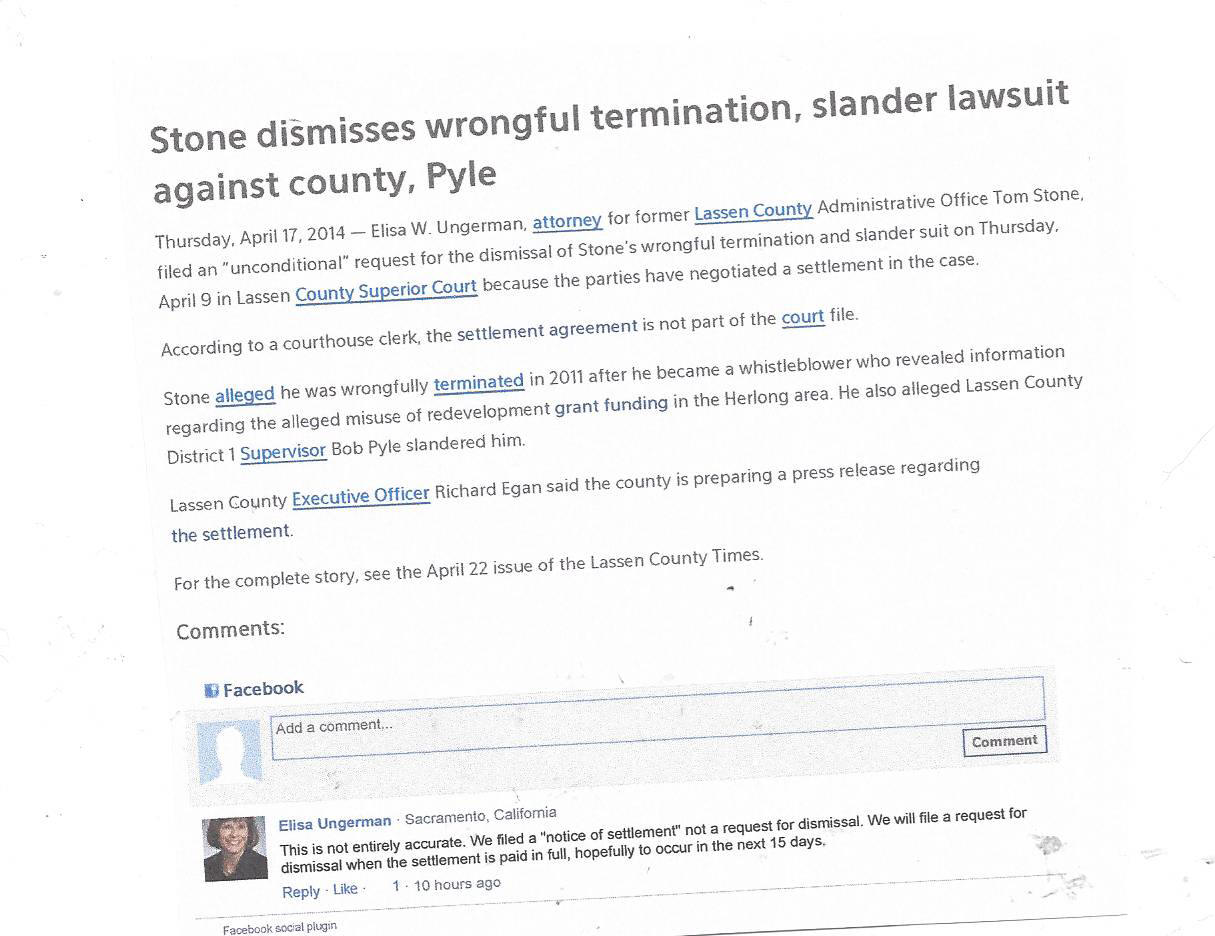 Hey Sam,
Lassen County does not have a
County Executive Officer.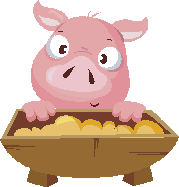 CRUEL PARTING SHOT
AT
LASSEN COUNTY
Vander Ploeg may believe she made the Supervisors look foolish, but they will have the last laugh
Rhetta Vander Ploeg hasn't been that great of an attorney but she should know that the "County Administrative Officer" is a California Constitutionally created County position.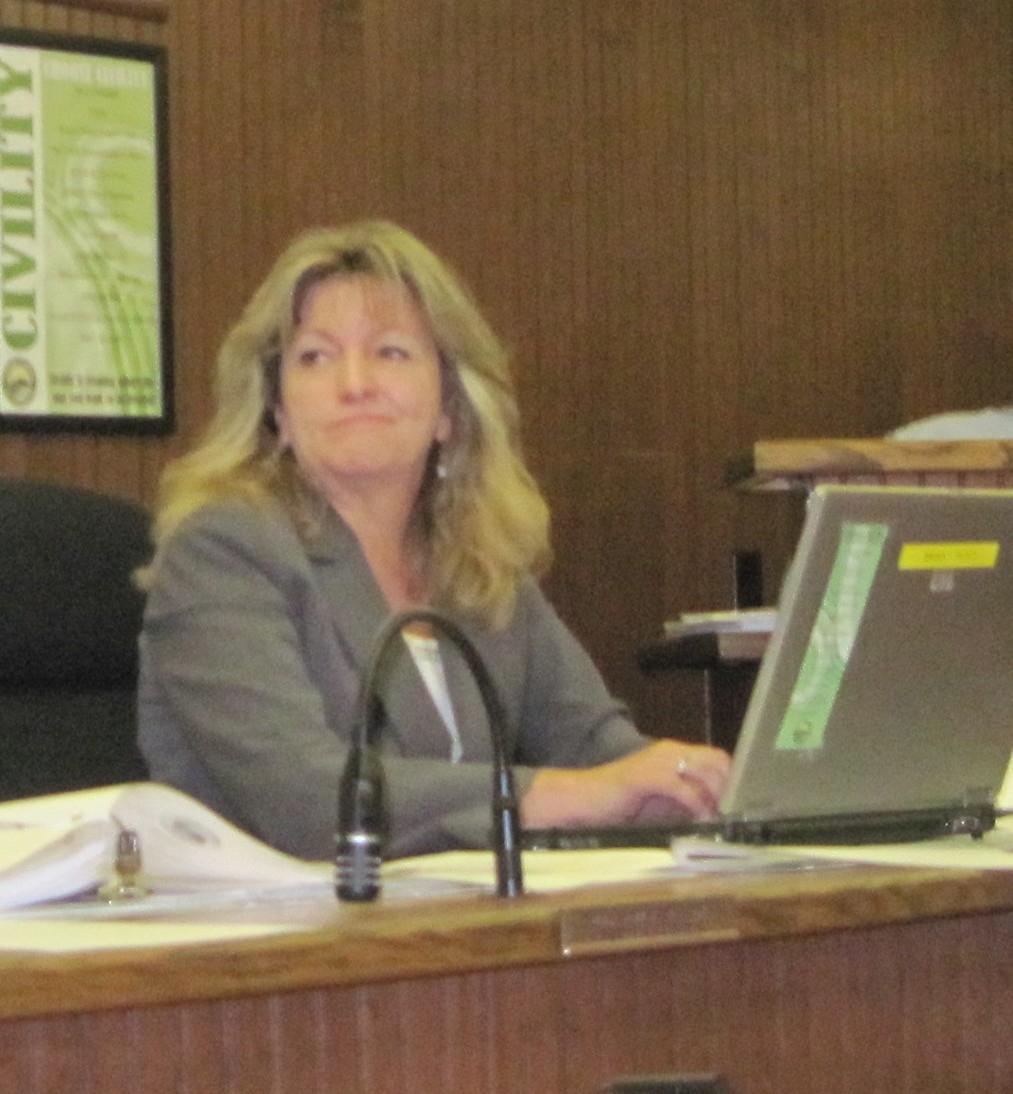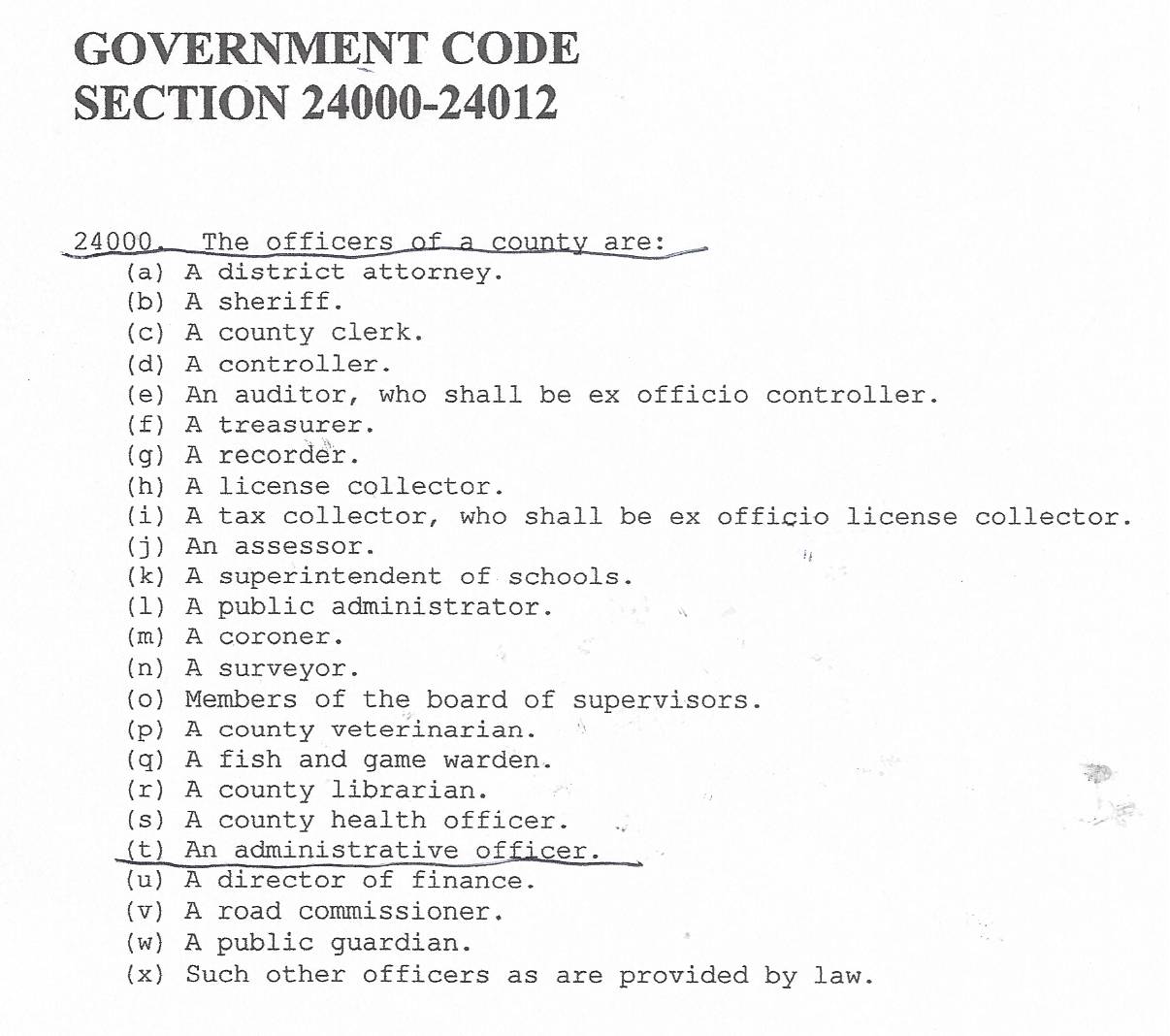 Vander Ploeg even convinced former County Treasurer, Richard Egan, that he could use CEO (Chief Executive Officer) which is a position that does not exist.
County Counsel Vander Ploeg even put CAO/CEO in Egan's contract
to make it look legitimate but the joke has gone far enough. Vander Ploeg has advised CAO Egan that he can sign public documents with CEO.
The County of Lassen has clearly followed the California Constitution when it created Title 2, Chapter 2.06.015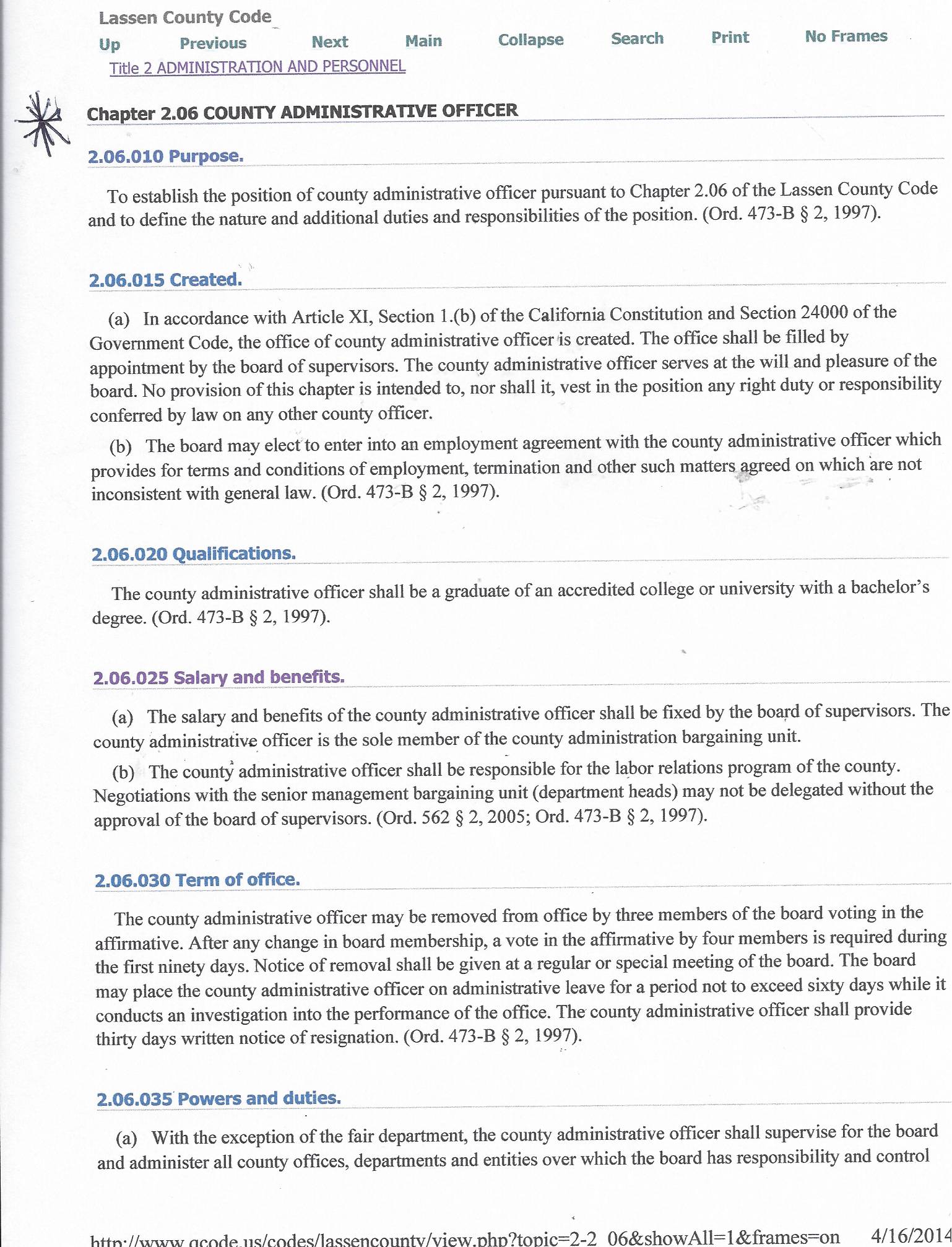 NICE JOKE VANDER PLOEG, BUT IT MAY BE TIME TO SAY GOOD-BYE NOW
Any one that wants out of their County Contract could void it and ask for damages because the County of Lassen
does not have and never will have a position of
"Chief Executive Officer"
or even the newest title
"County Executive Officer".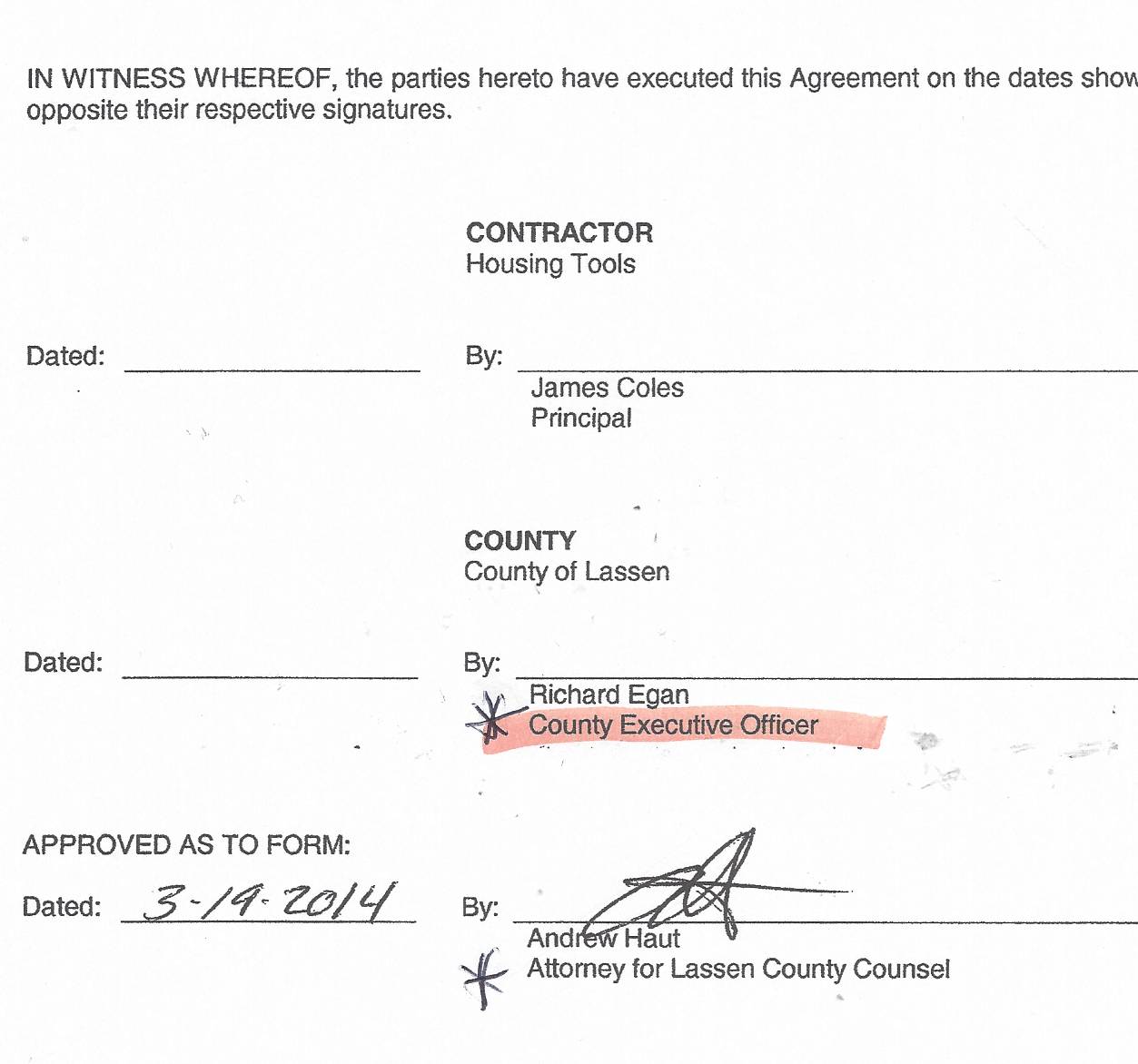 Watch March 24, 2014 video Part 2: 2:51 mark
Watch April 15, 2014: Vander Ploeg convinced Egan that his title was Chief Exective Officer
KAN WE HELP has asked the Board of Supervisors, three times now, to refrain from using the title/position (CEO) that does not exist.
If Chairman Wosick signed as President of the Board of Supervisors, the document would be rendered moot.
If County Counsel signed a County document as Chairman of the County Whoha Department, it would be rendered void.
YOU SIMPLY CANNOT MAKE UP TITLES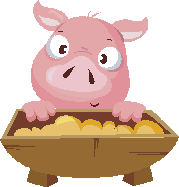 April 16, 2014
Mr. Robert Burns
DON'T GO WHERE YOU ARE NOT WELCOME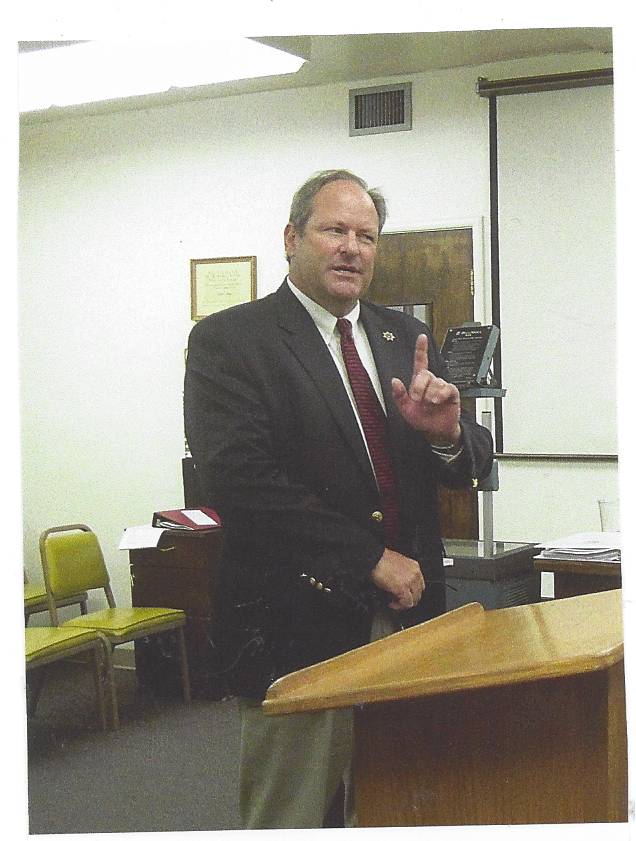 How welcome would you be taking a job at the prison?
How welcome would you be by taking a job at Juvenile Hall Detention?
How welcome would you be taking a job with the Sheriff's Department?
How welcome do you think you will be taking the County Counsel job?
You belong with Frank Cady.
You would be welcome

The author's name has been
omitted
from this ANONYMOUS COMMENTARY ?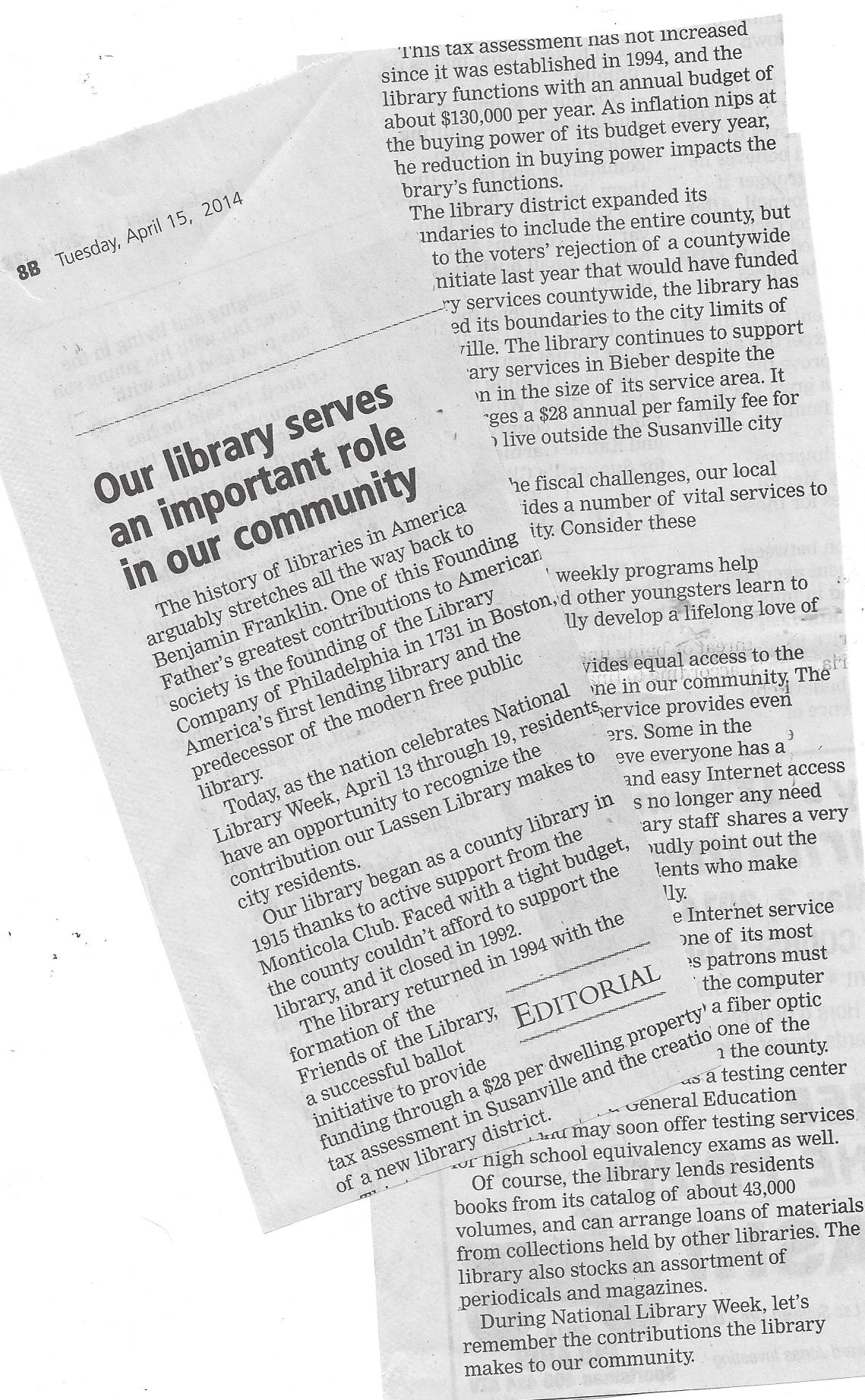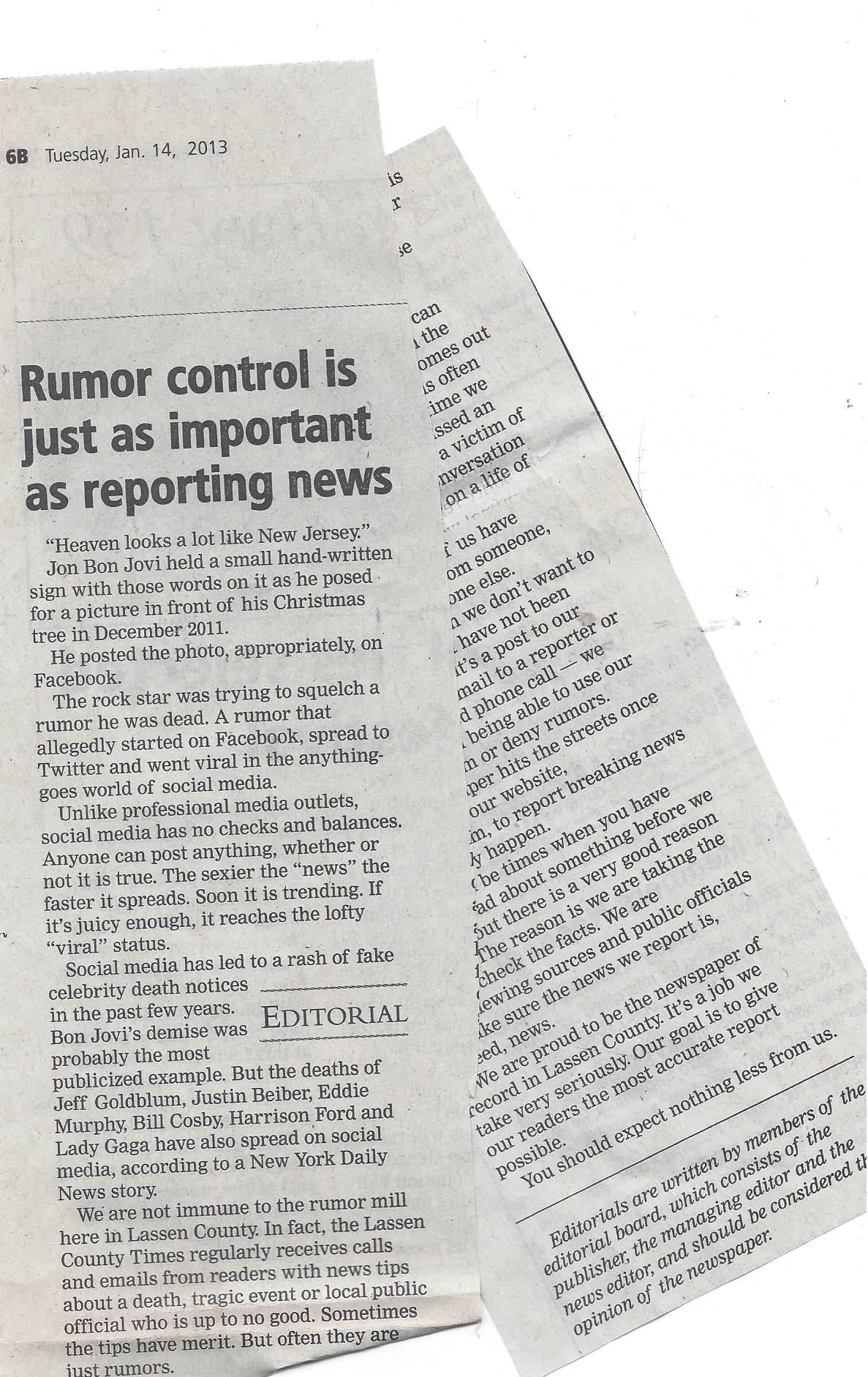 SELF SERVING MESSAGE FROM SAM WILLIAMS
YOU WILL GO BLIND IF YOU READ ANYTHING BUT THE LASSEN COUNTY TIMES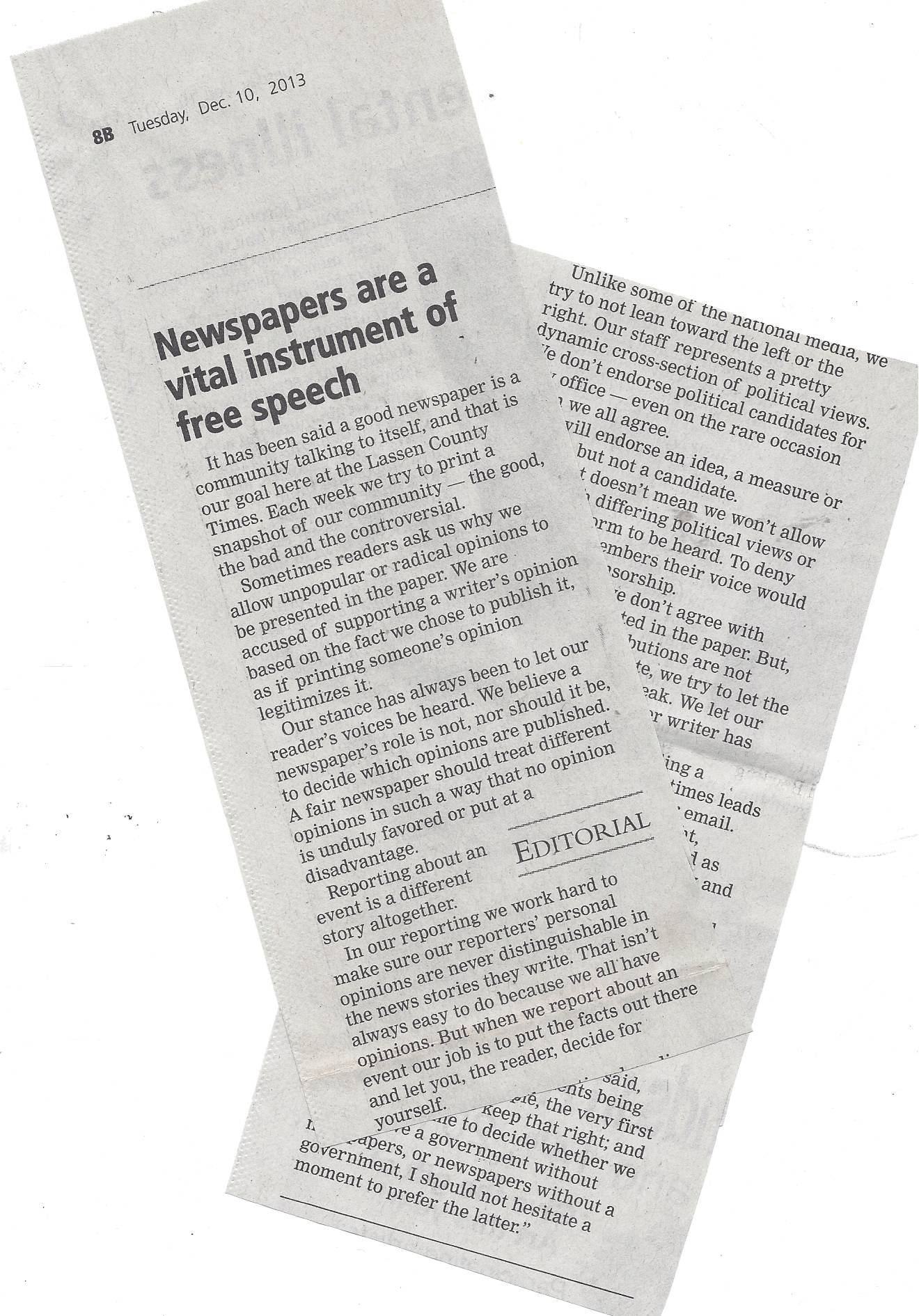 Sam Williams, April 15, 2014, writes
"I hope everyone who brings forward questions, issues and concerns for public discussion will at least have the courage and integrity to identify themselves
.....Why? You don't.
Sam's problem...nobody trusts his newspaper
Westwood Author's Book
Now Available on Amazon.com
Yes, there are recognizable characters
"The Untimely Death and Afterlife of Captain James Munroe"
by Mary Nation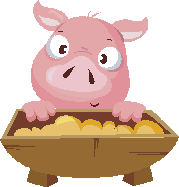 April 14, 2014
?? LOYALTY ??
Bob Burns Own Staff
Thinks He Has Done a Bad Job as District Attorney
David Evans: "Now, is the time to take over this office"........
Don't be fooled voters.....
this is just a mini version of Bob Burns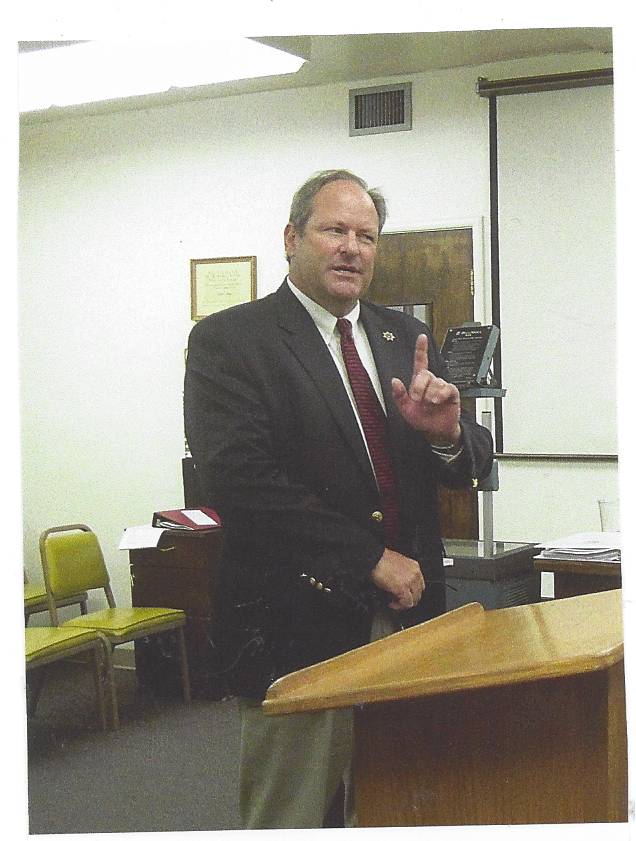 The real Bob Burns now thinks he can slip into the Lassen County Counsel position and still be the District Attorney.
Voters didn't want him as Judge
Voters would not have re-elected him DA
Voters do not want him as County Counsel
Voters just don't want him, Mr. Chapman
(who took over $6,000 from Burns),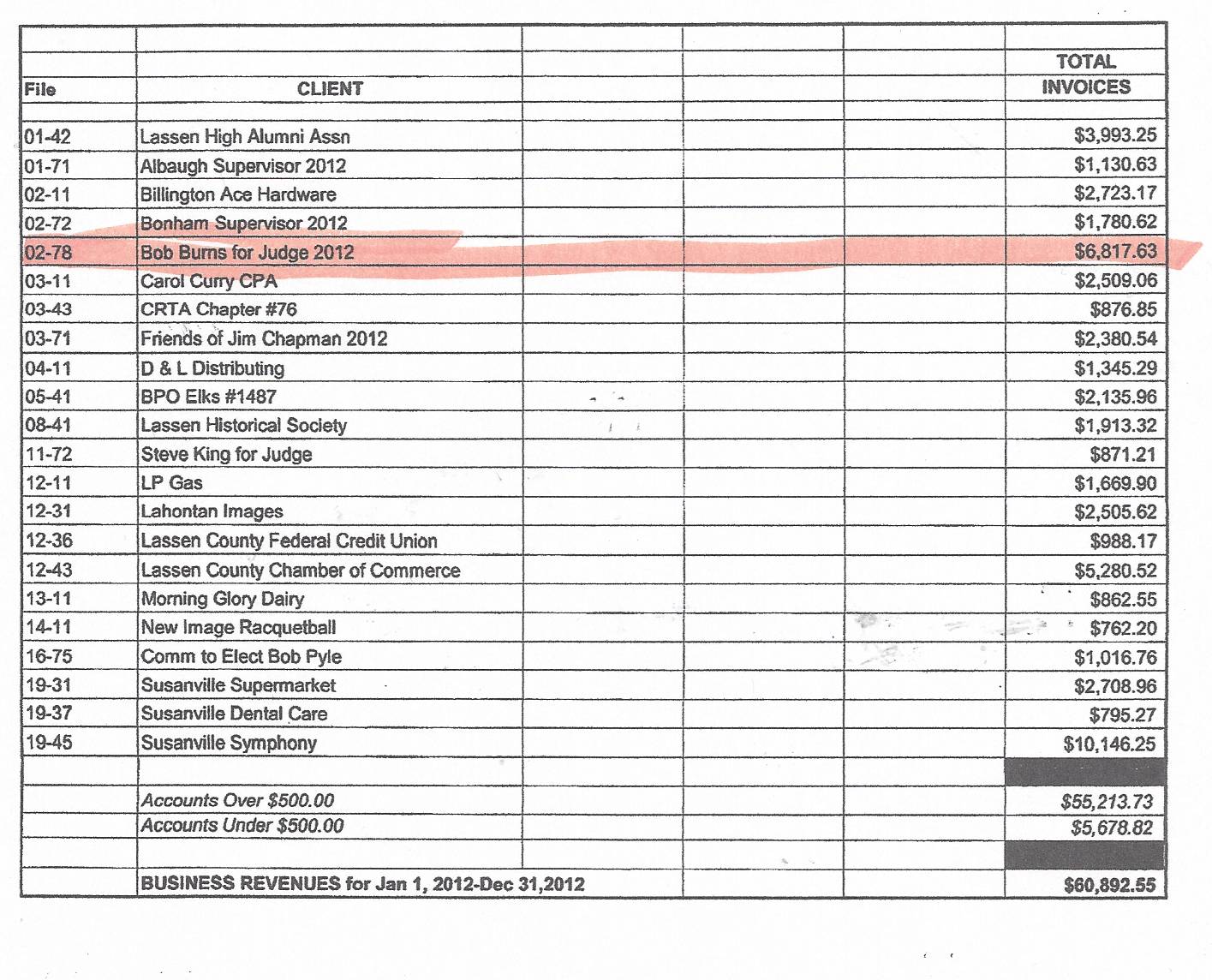 Mr. Wosick (Burns is fixing his criminal complaint ),Mr. Hammond, Mr. Pyle, Mr. Albaugh...Mr. Egan ?
Chapman and Wosick can't vote to approve his contract, huge conflict of interest w/FPPC
The Lassen County Supervisors have shown no ability to hire a County Counsel that is competent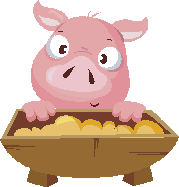 April 12, 2014
What Service Does A County Counsel Really Provide?
Quid Pro Quo.............you want something, I want something
Each one below, without exception, used this position as a springboard
and provided no benefits to Lassen County
CAO Kettleson and County Counsel Settlemire
CAO Settlemire and County Counsel Kettleson
CAO and County Counsel Richard Crabtree
County Counsel Rhetta Vander Ploeg
This attorney should never have been hired, in the first place. She has shown no interest in providing "any" service due possibly to her lack of interest or knowledge in the law.
One of her first acts was to secure a "County Counsel Support" contract for her friend, Sierra County, County Counsel Jim Curtis. Vander Ploeg will jump from Lassen County to Sierra County on May 16. Curtis's contract had expired and Vander Ploeg placed the renewal in the Consent Calendar hoping no one would notice.
Has anyone asked if Vander Ploeg was collecting this at the other end?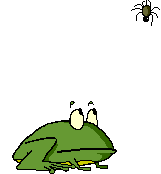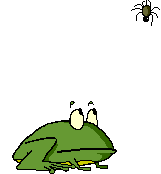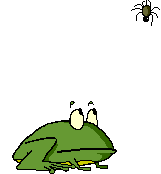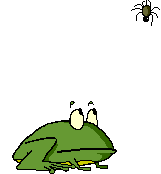 If she had an ethical bone in her body she would have resigned after Martin Nichols was fired.
Has Vander Ploeg been the most useless County Counsel Lassen County has ever had?
No, not if they hire Robert Burns
On July 10, 2012, Lassen County Times Editor wrote about Frank Cady when LMUD hired him as their General Manager:
"Attorneys, even veteran attorneys, obviously don't have the education knowledge or expertise to adequately serve in that position"
Also, pursuant to Gov't Code Section 1099, a person may not simultaneously hold two public offices if either of the offices exercises a supervisory, auditing, or removal power over the other office or body, there is a significant clash of duties or loyalties between the offices, or there are public policy considerations that make it improper.
"The consequence of holding an incompatible office is that the person is "deemed to have forfeited the first office upon acceding to the second Gov. Code Section 1099(b)
The Conflict:
When a County employee or elected officer breaks the law (i e: drug trafficking, embezzlement, mis-use of public funds, falsifying evidence or falsifying court documents or conflict of interest, etc.)
the District Attorney
decides to prosecute or not prosecute.
Mr. Burns has no jurisdiction over Federal charges but he could influence an investigation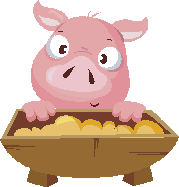 April 10, 2014
Attorney, Lawyer, Counselor, Solicitor
Lassen County definition of County Counsel duties: serving the government of Lassen County, and INDIRECTLY, THE PEOPLE
Historically speaking, the Board of Supervisors have never hired a competent County Counsel that serves the people first.
Their first choice, Frank Cady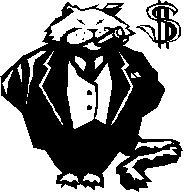 Second choice, Robert Burns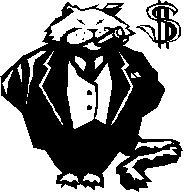 [Has Robert Burns been groomed for human contact yet?]
Who the voting public hates. But worse, Burns thinks he has enough on the Supervisors that he will be allowed to stay and collect his District Attorney salary and the obscene salary for Lassen County Counsel. Let us not forget that he will increase his PERS retirement benefits. [This is similar to what Supervisor Chapman is attempting to do by running for Auditor which he is clearly not the least bit qualified for.]
OH, SWEET LASSEN COUNTY dirty POLITICS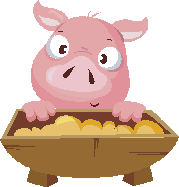 Existing: Rhetta Vander Ploeg
Who gets her legal opinions on Facebook and leaves her job as County Counsel only to be hired by Sierra County Counsel James Curtis
She managed to renew a Lassen County contract ( placed in the Consent Calendar) for legal services with Mr. Curtis before leaving.
Sweet conflict-of-interest ?
Lassen County Supervisors
Avoid a Brown Act Complaint
The Lassen County Supervisors were warned they cannot EVER take a secret vote. They can discuss and deliberate, in closed session, but can only make motions and take action in a "public" setting
On April 1,2014 the Supervisors came out of a Closed Session and "gave direction" to their CAO to begin negotiations with District Attorney Bob Burns for the position of Lassen County Counsel.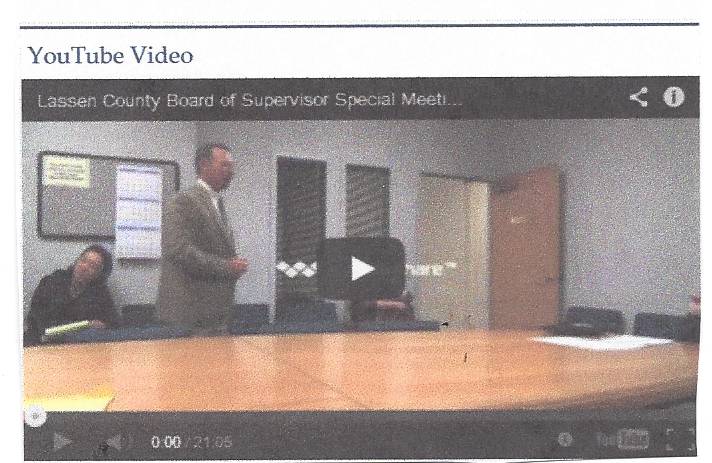 The Closed Session was an April Fools Joke
Three Supervisors open meeting, others just wander in and out?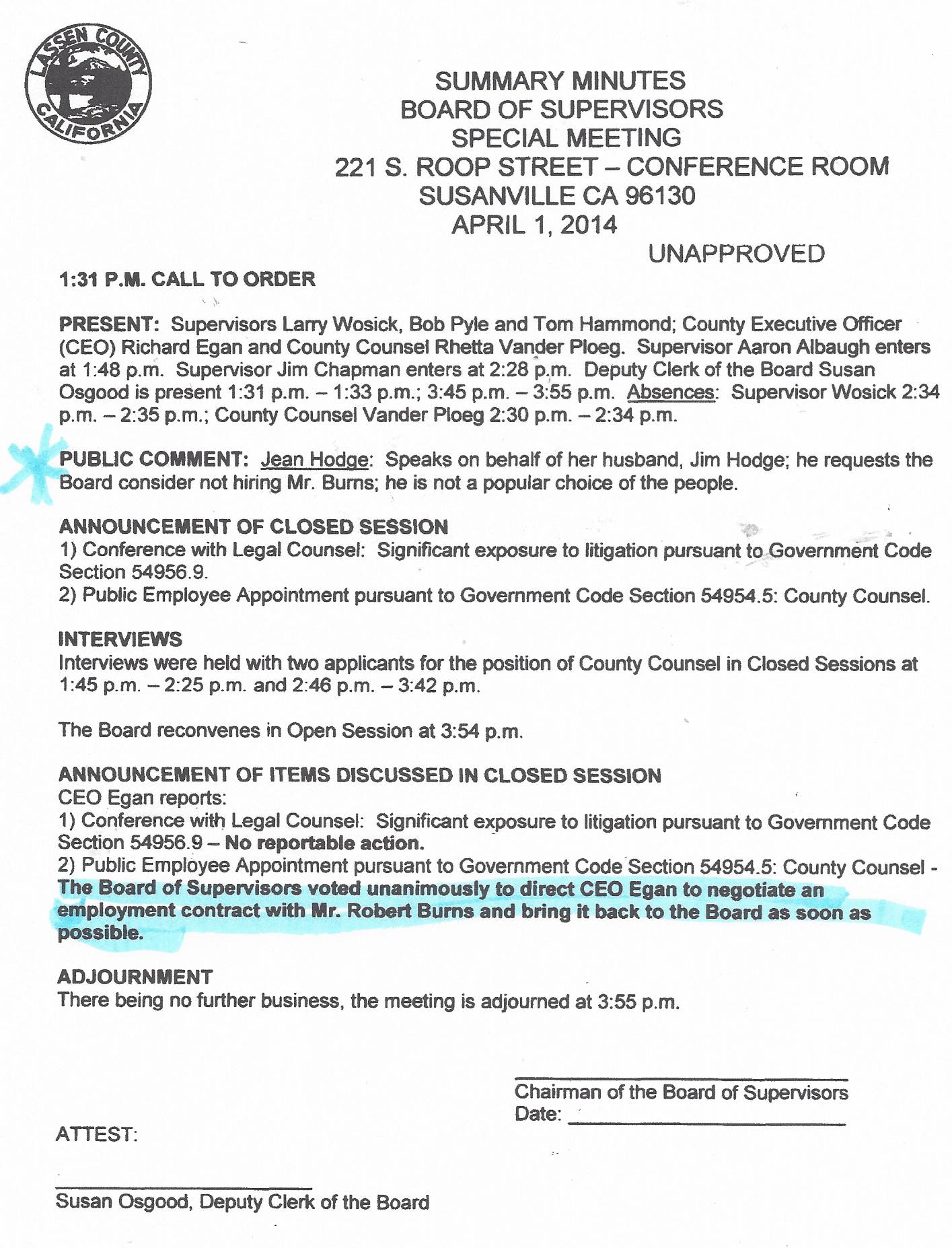 CIP Discussions May Lead to
Lassen County Offices Moving
to an
17,353 Square Foot Building
Local residents, that included Dr. and Mrs. Hodge, have succeeded in getting the Lassen County Board of Supervisors to focus on creating a Capital Improvement Plan. The CIP has always been mandated to be maintained by the CAO but the Supervisors have, in the past, failed to enforce that duty.
CAO Richard Egan told the Board that rather than wasting General Funds to repair old County offices it might be possible to buy an existing building by the new Court House that is being vacated. The old buildings can be sold.
Currently, the County offices are scattered all over the County in old facilities. This move would allow a Board Room to be in the same building as the County Staff, County Clerk, Assessor, Treasurer, Public Works, Planning. This move will make a "ONE STOP" access for the public. The current building locations are old and in dis-repair and are costing the taxpayers thousands of dollars to maintain. CAO Richard Eagan is having a "NEEDS ASSESSMENT STUDY" done for the County that he said would be done in a few weeks.
The Lassen County Supervisors all agreed that the CIP will give them a map for future capital outlays and a "plan" for the County.
Sheriff Growden and Melody Brawley, Director of Health and Social Services also asked to be included in the CIP. All services that the Sheriff and HSS offer are located in old County owned buildings that are in dire need of repairs. Repairs that the County may not ever be able to get to.
Who will pee,in the cup, for Burns?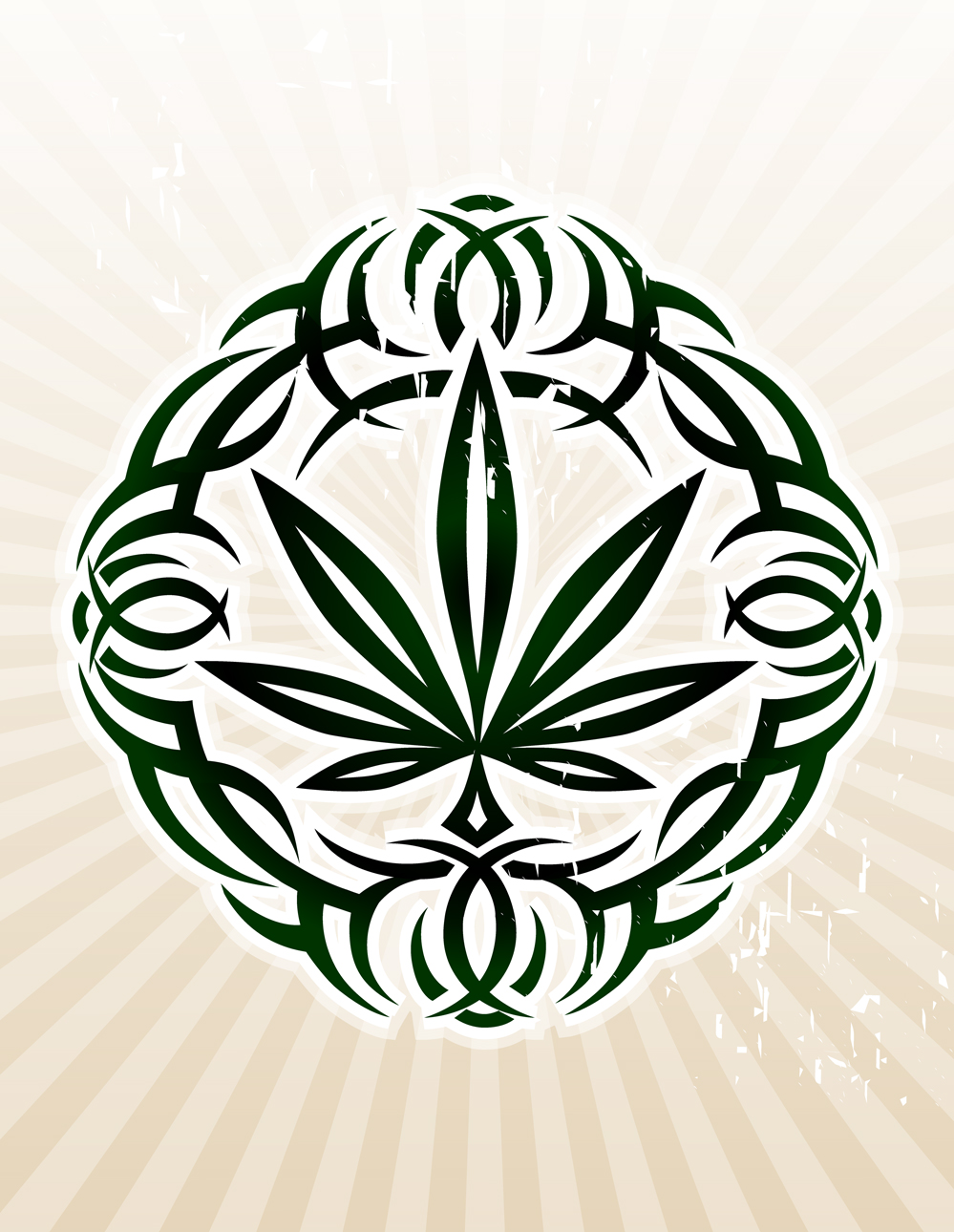 Smallunmonitored rural airports
Those stinkin' truth baiters are gaining huge support from Lassen County voters and Sam Williams can't print enough lies or suppress enough facts, to help his friends anymore
County Counsel Position
Possibly Rigged for Bob Burns
The April Fools Day County Counsel phony interviews for County Counsel was unfortunate.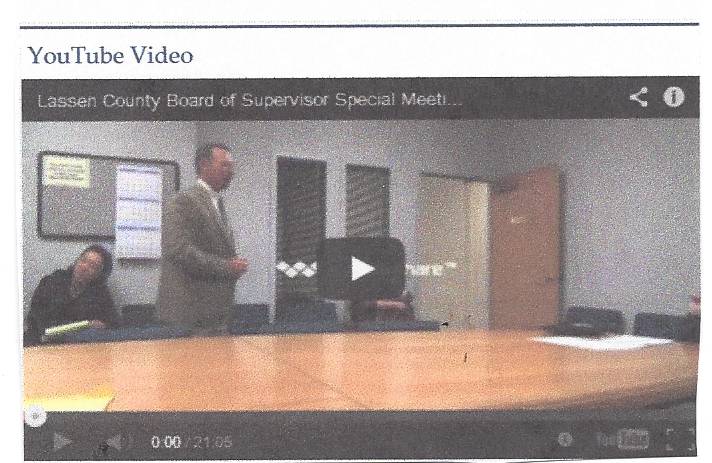 The Closed Session was an April Fools Joke
Wosick, Hammond and Pyle appeared so the phony meeting could take place. Albaugh, Chapman and Burns hid until the public was gone and the cameras were turned off.
Somewhere at sometime prior to April 1, 2014 the Board voted to hire Bob Burns as the next County Counsel. The Board of Supervisors claimed four candidates applied. They claimed that three dropped out. It was evident that the position had been rigged. Lassen County's reputation is safe and secure.... Liars.
The County claimed that they advertised in the Lassen County Times, California State Association of County's (?) and the California Association of County Counsels (?)
2012 advertisement for Vander Ploeg ??
Kan We Help was sent a copy of the 2014 advertisement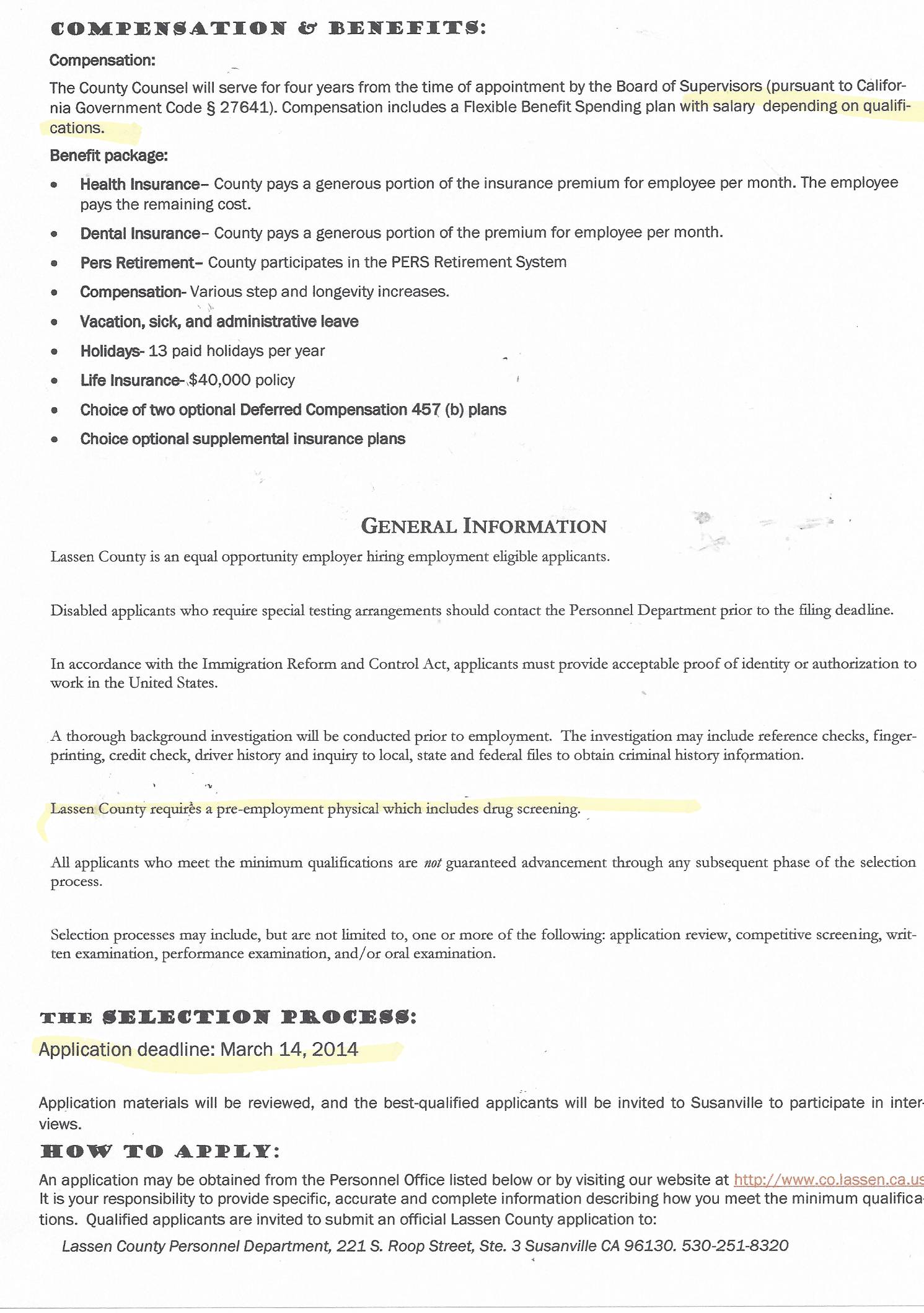 This is the 2010 ad they floated
for Rhetta Vander Ploeg ?

Notice the changes above they made for Burns.
Vander Ploeg was given $107,000 but no stated salary for Burns
Fear me...and don't Mess With Me.....?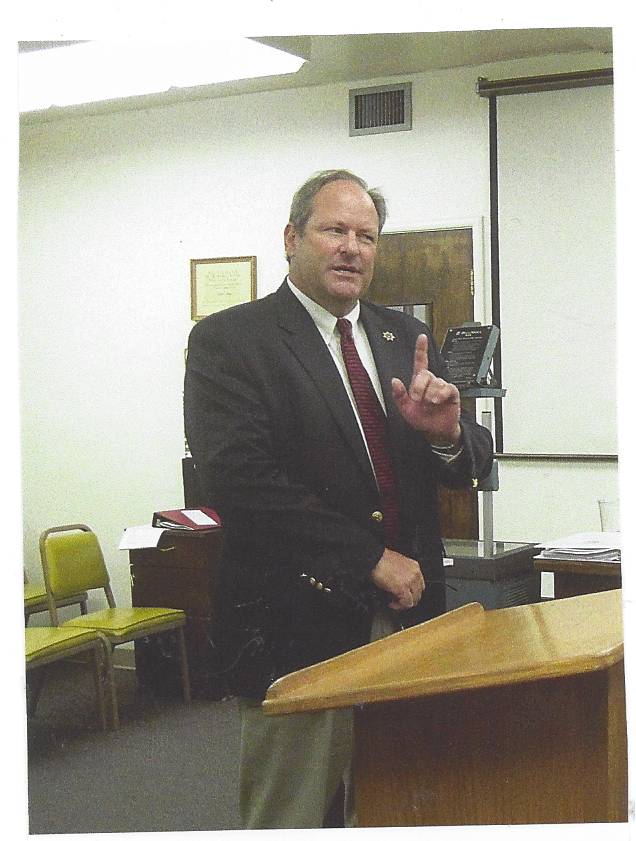 Oh yea.....Mr. Burns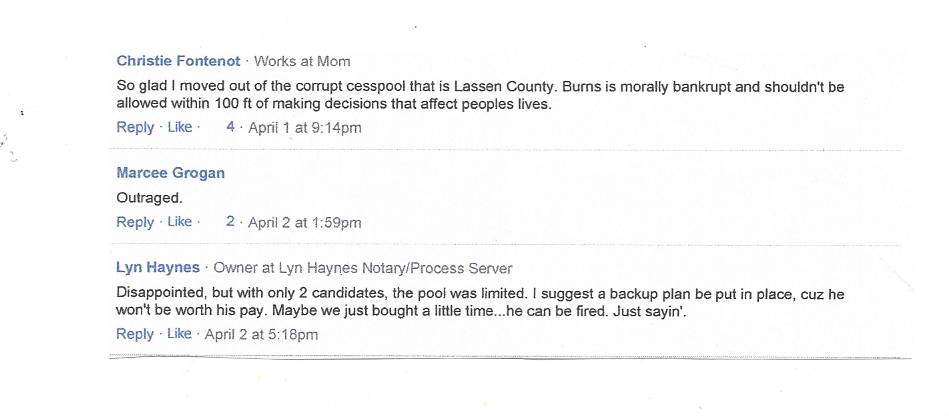 Kan We Help hasn't seen outrage like this
since LMUD raised their rates 160%
"Stupid is as Stupid does"
[ Definition: an intelligent person that does a stupid thing is still stupid]
Supervisor Wosick's vote to hire Bob Burns as County Counsel was a given. Quid Pro Quo ? Burns had to agree not to prosecute Wosick for the Spencer complaint to get his vote. Burns did that for Wosick.
[Wosick just borrowed $240,000 from his partner against his Motorcross. Is this for anticipated legal costs?]
Supervisor Chapman's vote was just plain stupid. He will be on the ballot in June, for the County Auditor position which he is clearly not qualified to hold, and he pulls this. He will be lucky to get votes within his own District.
Supervisor Albaugh is just lost on this Board. He just says and does what Supervisor Chapman tells him to do. It is almost like watching a ventriloquist and his dummy.
Supervisor Pyle is just going to serve out this term, but he still could have done the right thing......but didn't
Supervisor Hammond was the biggest disappointment for his District. Hammond was elected to District 5 when Jack Hanson was Recalled last September and is now on the June Ballot, running unopposed. Hammond will win with his two votes.
The 2000/2001 Grand Jury agreed with Bob Burns that a public board cannot make an appointment in Closed Session;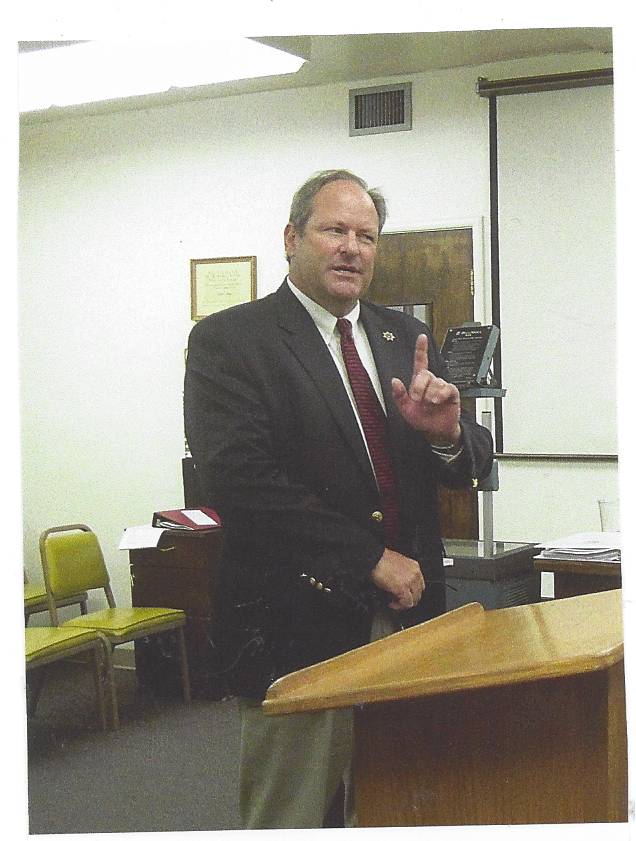 except if the appointment is BOB BURNS.
Kan We Help will get that Brown Act Violation against Burns Closed Session appointment right over to his office...
Comments from Susanville and all over the County seem to all say the same thing...........
PUBLIC OUTRAGE
Richard Egan was not the only person that lied about the April 1 Closed Session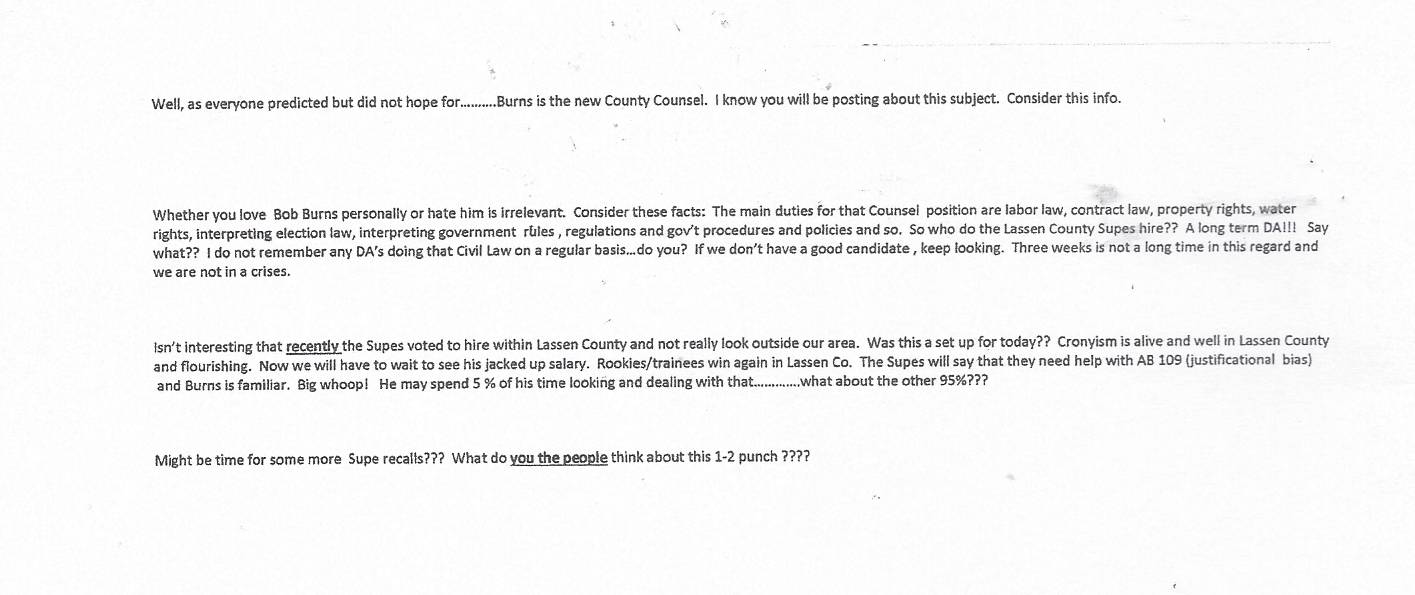 All five Supervisors Listen to the Peoples Advice
and
Hired
a honest, drug free, law abiding, competent
County Counsel, for a change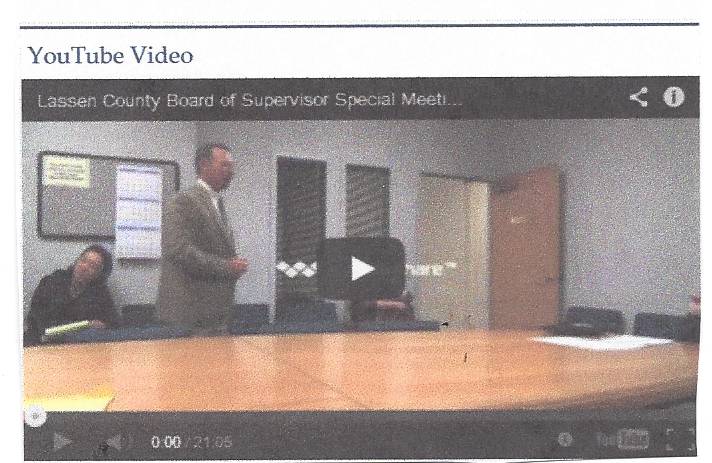 The Closed Session was an April Fools Joke
April
Fools.................
The Supervisors had already hired Burns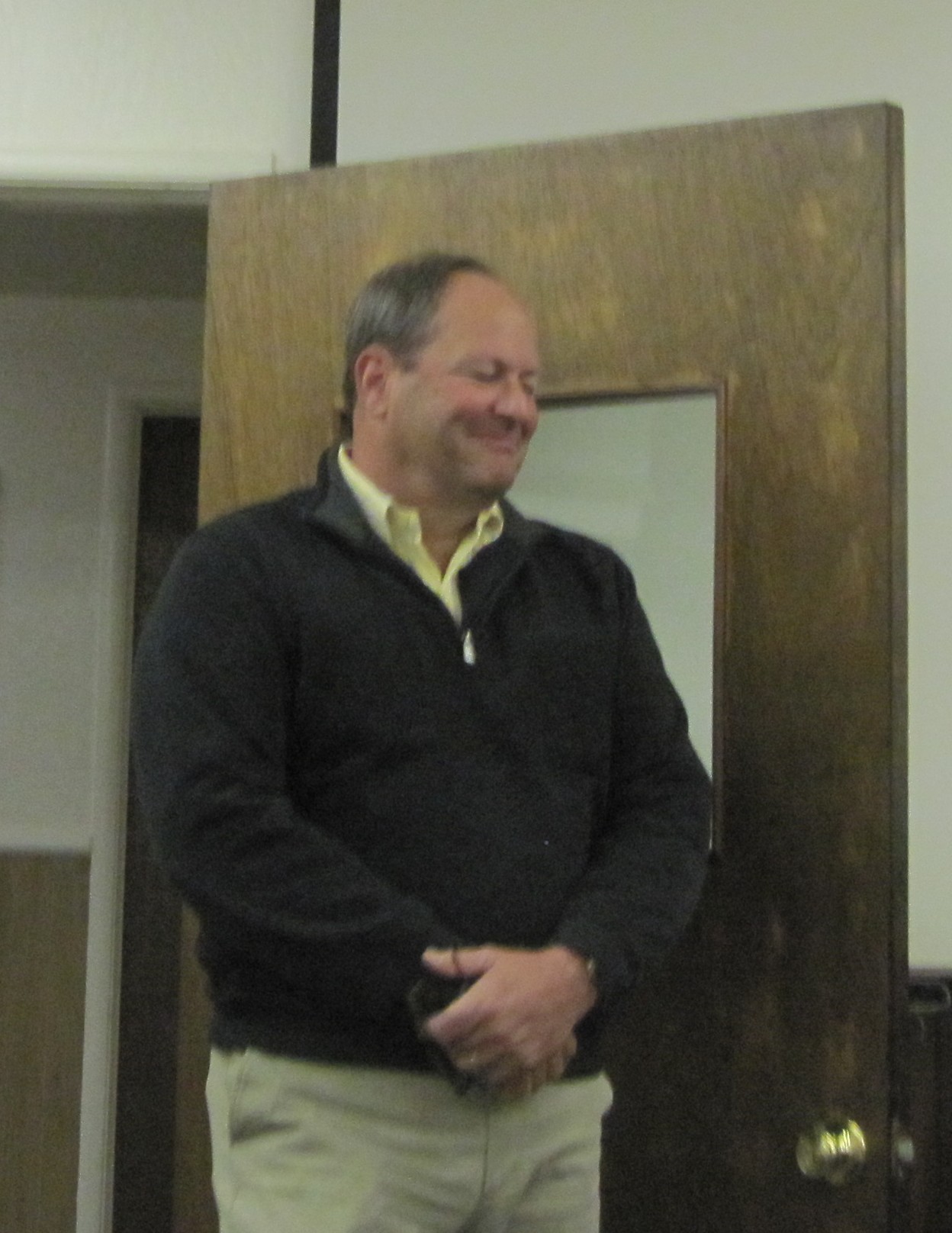 @ 1:00 PM
County Administrative Bldg.
221 S. Roop Street, Susanville, CA
Burns takes care of his "friends"
Burns was a Criminal Prosecutor
when it suited him.
His Friends vs His Enemies
Now, he wants a pay raise as a County Civil attorney
for a population that not only does not respect him but hates him?
Kan We Help will post the reason for Wosicks vote
Kan We Help will post the reason for Chapman's vote
Kan We Help will post the reason for Pyle's vote
Do the Supervisors really think Burns can keep them out of jail?
Can $120,000,000 of tax payer dollars
buy almost anything ?
Robert Burns
Wants to Be
Lassen County Counsel
The public
does not want him
Bob Burns brings nothing to this job except more secrecy and more abuses.
Wosick needs a "Bob Burns" in place while major investigations are ongoing. Wosick owes Bob Burns !
Wosick, Chapman, Hanson, Berttoti, Dahle, Pyle, Crabtree, Nichols, Vander Ploeg
were all directly involved
with the Herlong dollars.
THIS IS THE PEOPLE'S BUSINESS
AND
THEY DO NOT WANT BOB BURNS
AS A JUDGE,
AS DISTRICT ATTORNEY
AS COUNTY COUNSEL
Cleaning up Lassen County
means taking out the trash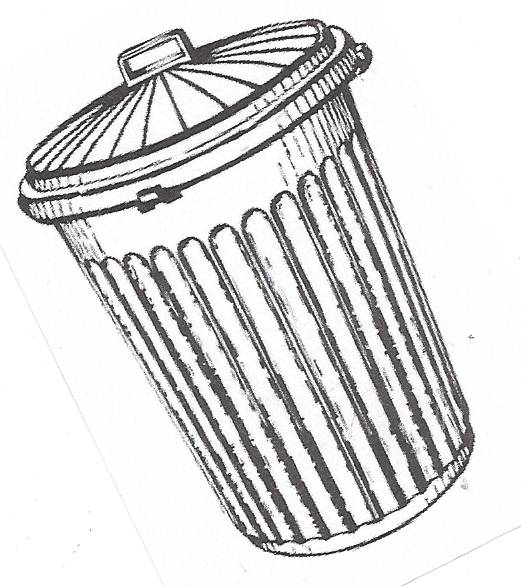 Frank Cady= Robert Burns =Frank Cady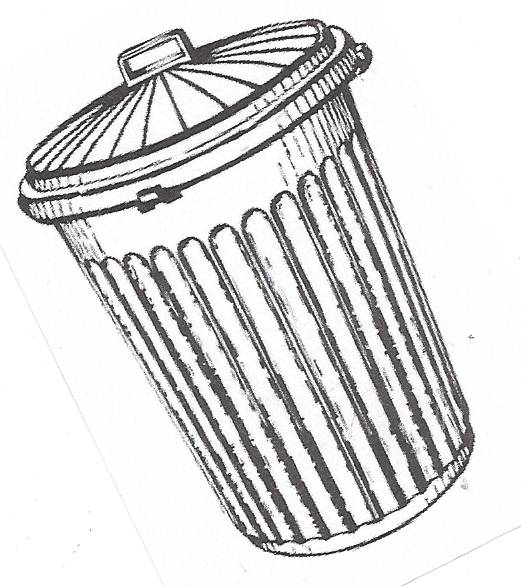 Lassen County deserves better
We will see if the Supervisors
want to continue business as usual
***BREAKING NEWS***
Lassen County Counsel Quits
March 25, 2014
Did the Lassen County Times get it wrong?
Interviews only or Appointment?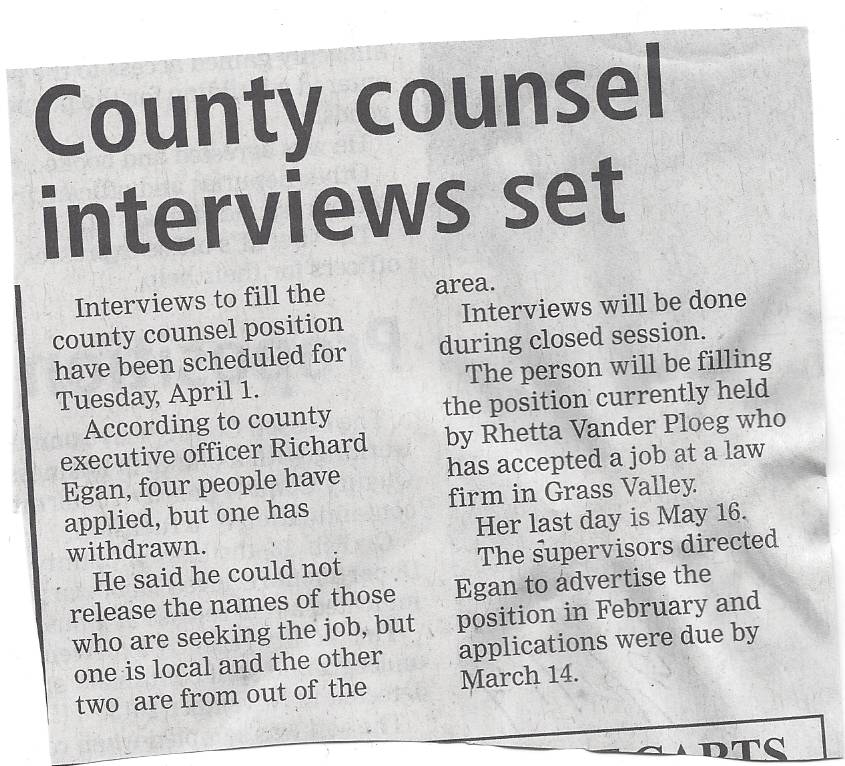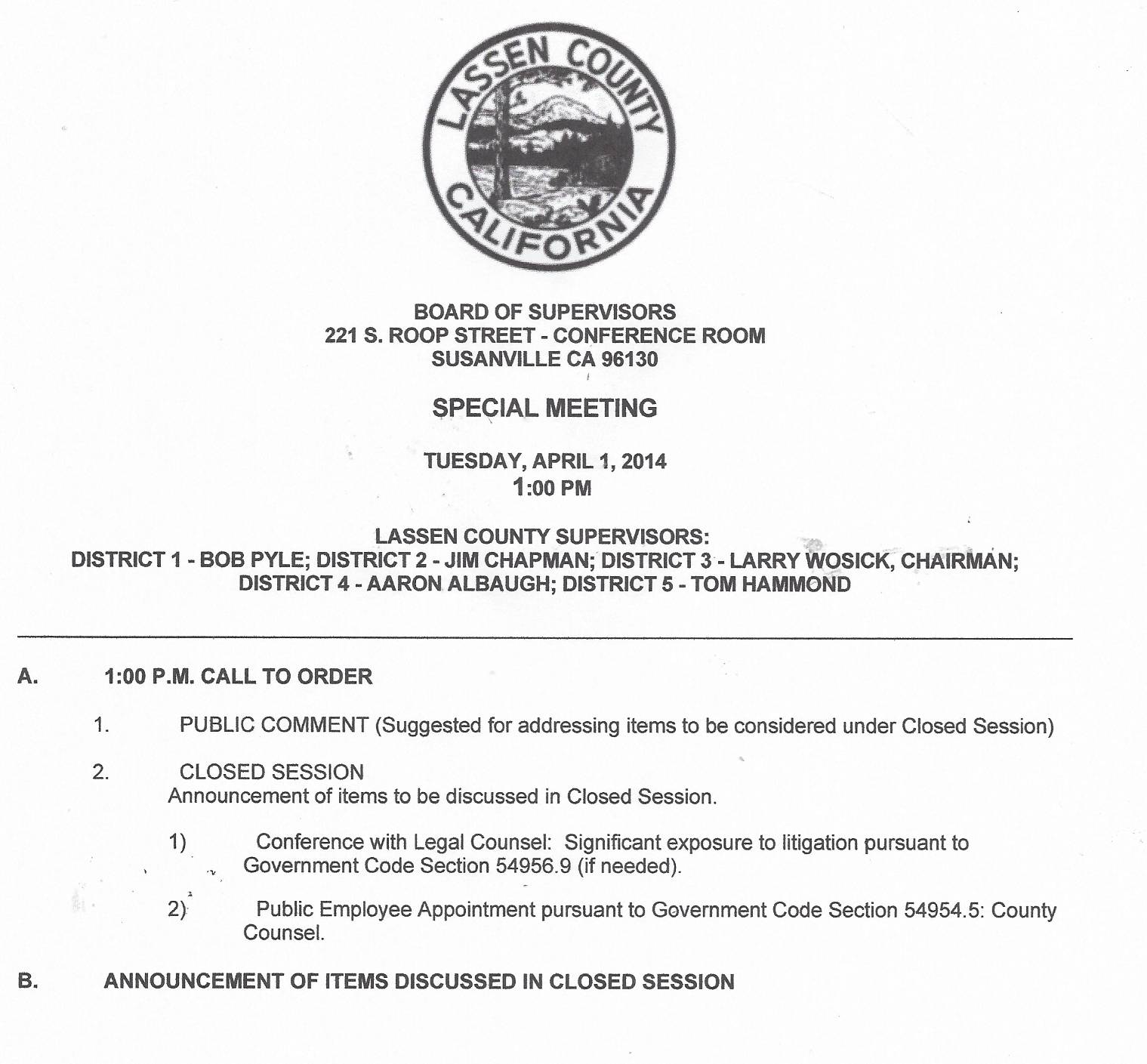 2001 Grand Jury,
Lassen County Times
and
District Attorney Robert Burns
take firm stand against appointments
made in closed session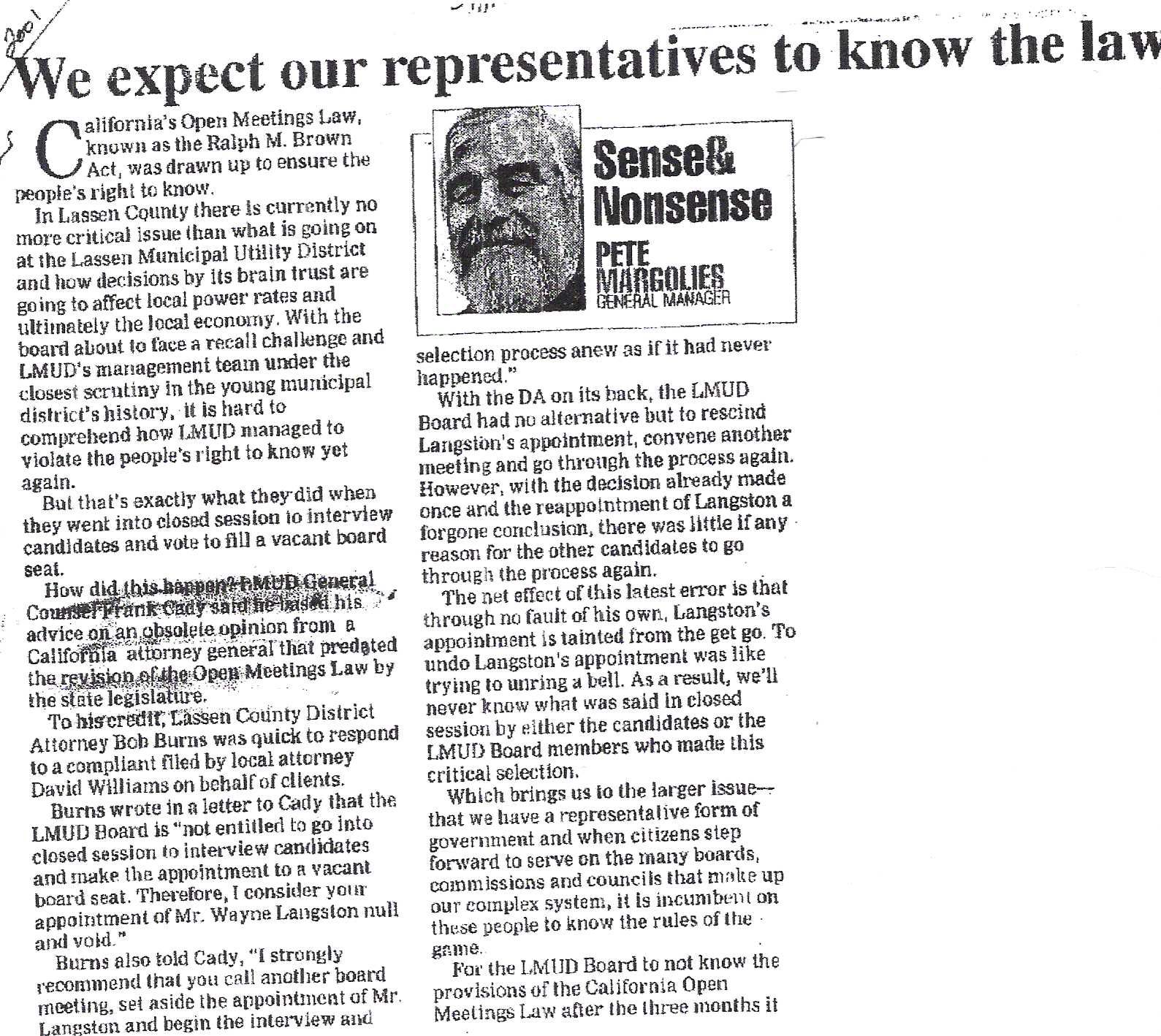 ***BREAKING NEWS***BREAKING NEWS***BREAKING NEWS***BREAKING NEWS
Supervisor Chapman's County Retirement Benefit
based on his $36,000 annual salary
According to Election codes, Chapman is
100% not qualified
to run for County Auditor
but if he should win,
it will triple his Retirement benefit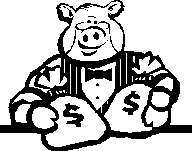 Chapman announced early in the year that he would not be running for re-election in 2016
County Clerk Julie Bustamante "qualified" her friend to run for the Auditor. She has set a very costly policy for Lassen County
FAIR TO THE PUBLIC?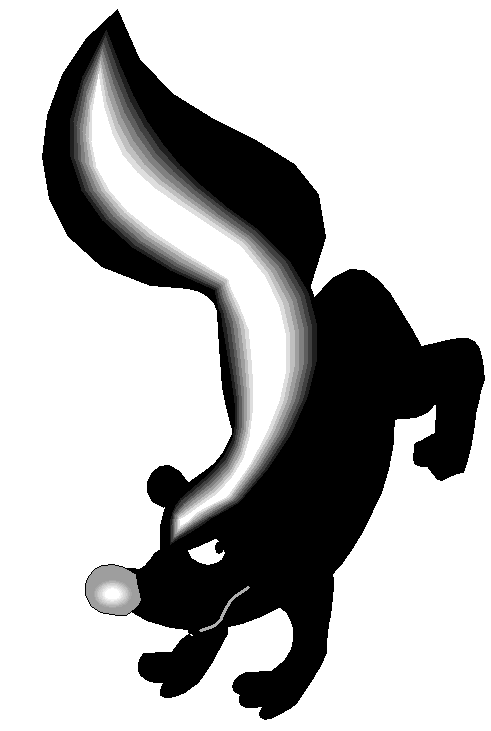 Hey, maybe if he doesn't win the Auditor Race, Julie will qualify him to be the next Sheriff ?