THE BULLETIN BOARD
kanwehelp.com
page one
The Lassen County Original Bulletin Board
daily news & current events

ARCHIVES:
NEW...."Caught with your pants down" page and his twin brother "Knotagin"
A good day for Americans
POLITICS OVER COUNTRY
COUNTRY WINS
TRUMP CARE DEAD
American Health Care Act 2017
1. Americans not required to have health insurance
2. Effective 2020, Republicans will roll-back state Medicaid subsidies to States effecting 10 million poor Americans
3. Republicans will not require employers to provide health insurance for employees
4. Americans that can afford health insurance but let their private health insurance lapse will now see their insurance premiums raised up to 30%
5. Republicans will cut funding to Planned Parenthood for one year and programs for the working poor
6. Republicans intend to issue "credits" to people based on age & income, but a planned "phase out" would eventually eliminate these credits
7. Reverse tax increases on high-income taxpayers
8. Removes mandate for insurance companies to spend 80% of premiums collected for people's healthcare. Windfall for insurance executives
Speaker Paul Ryans last minute changes to try and get votes:
9. Repeal significant health benefits; outpatient care, emergency services, hospitalization, pregnancy, maternity and newborn care, mental health and substance abuse disorder services, prescription drugs, lab work, preventative services, all pediatric services.
Millions of Americans will keep their healthcare!
The amendments only Trump wanted to make in the
2009 Obama Affordable Healthcare were pulled today from any Vote in the House. Hundreds of NO votes.
Repeal of the ACA was never on the table
Major defeat for the Trump administration
This is the second defeat for Trump in his first 100 days in office
HSP Resources (Steve Pezzullo/Larry Smith) want their taxes reduced on the Amedee Airfield Parcels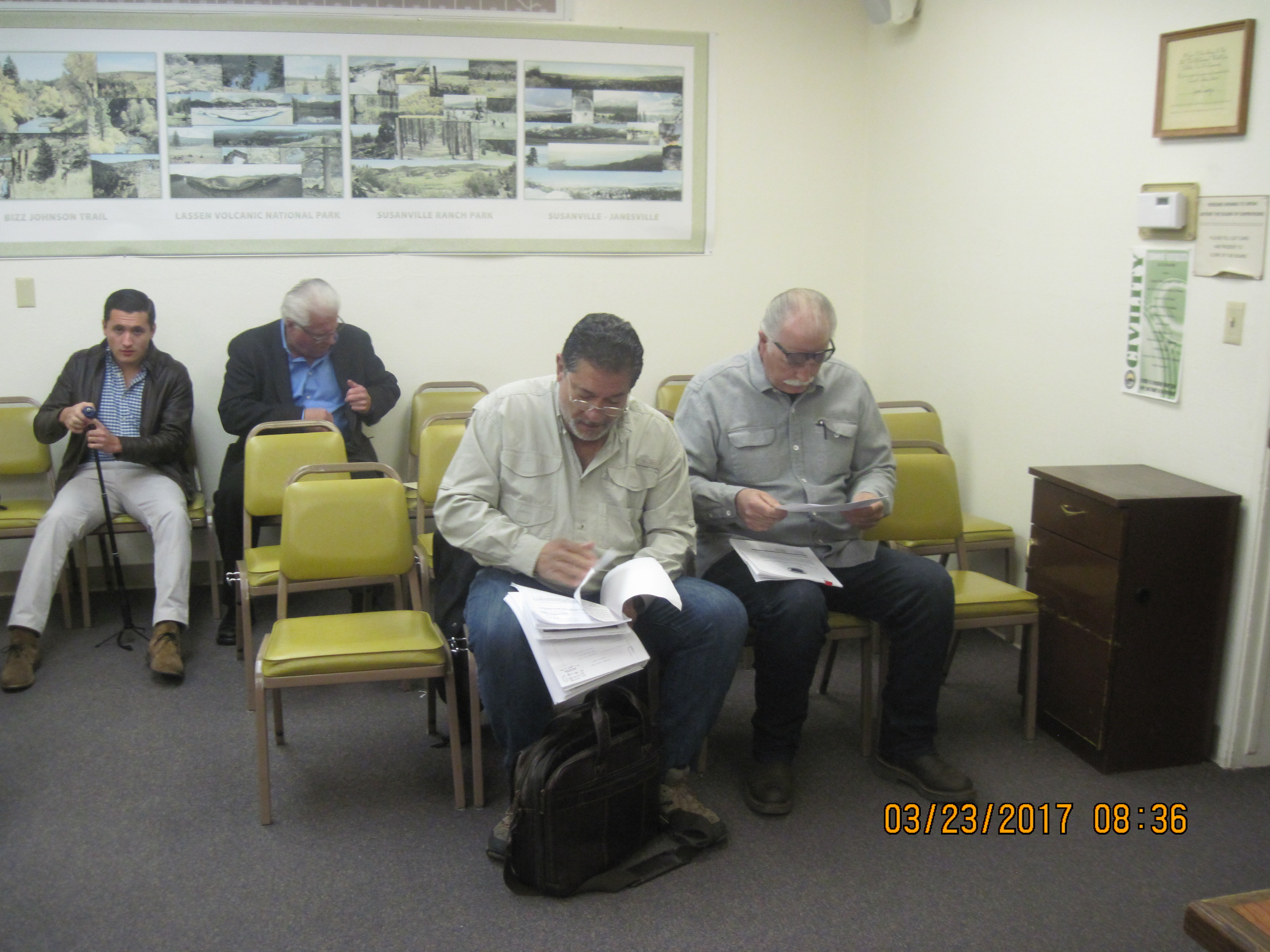 Steve Pezzullo submitted an application to the Lassen County Assessment Appeal Board to have his taxes reduced on the Amedee Airfield parcels he purchased under HSP Resources claiming that most of the 3576 Acres are un-usable due to contamination and now he finds out that he can't rent the Army's Amedee Airfield. The contamination of this property was included in the RFP. HSP Resources claimed they were going to bring in business with private planes landing on the Army's Airfield.
Kan We Help told the Supervisors, at public meetings, that the Army will never allow private businesses to have access to the Army's airfield in Herlong Something Kan We Help told "everyone" when the first of six RFP's were issued by Lassen County.
The value of the 3576 Acres had been assessed at $521,000 after the land was sold to a private party. On March 23, 2017, the Assessment Appeals Board reduced the value and the 3576 acres will be taxed on $393,277.
CHRIS MONTGOMERY VIDEO TAPED THE HEARING
FOR HIS LANDLORD, STEVE PEZZULLO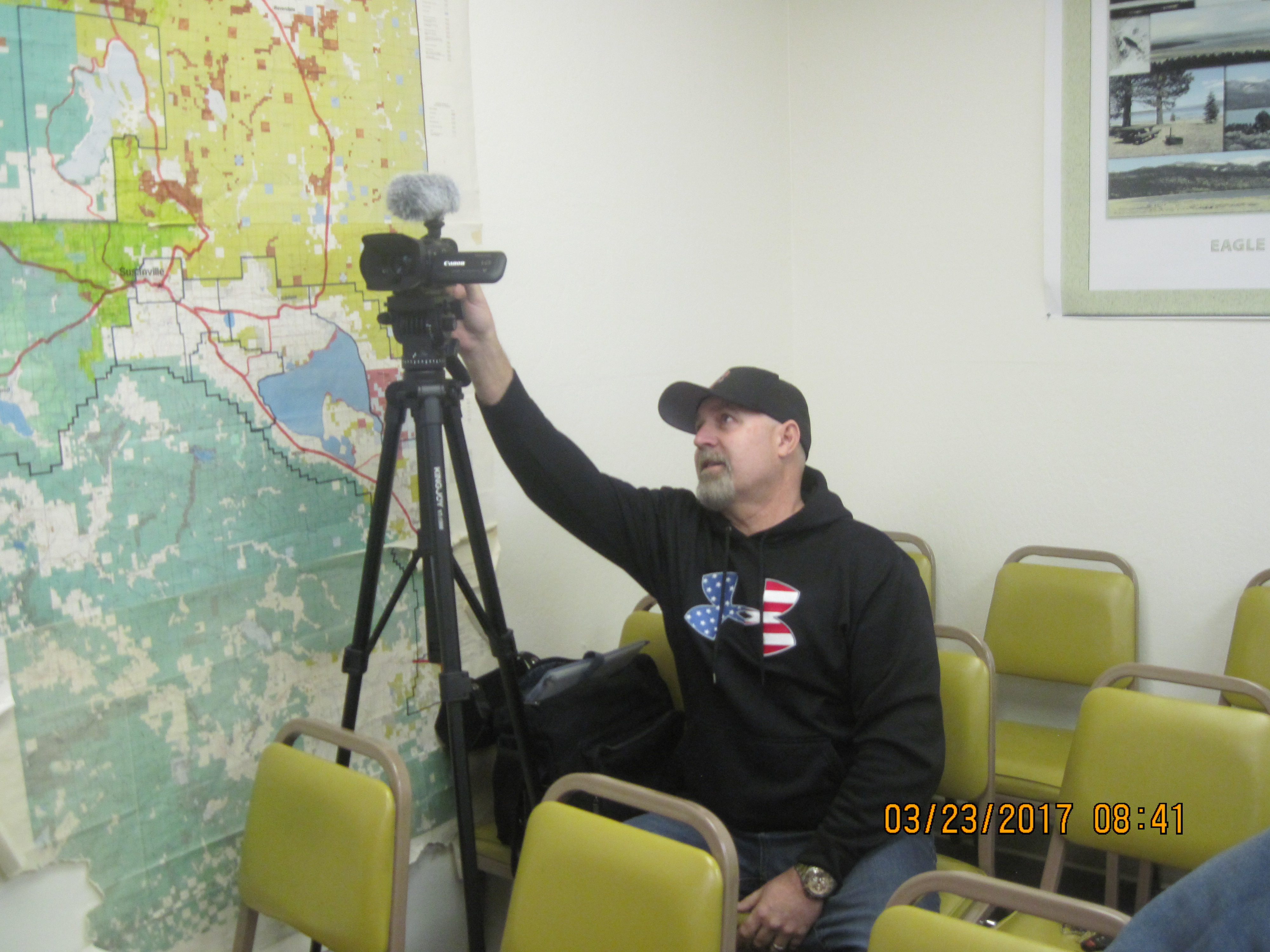 KSUE/JDX RADIO HOST, CHRIS MONTGOMERY STATED THAT HE WASN'T THERE FOR THE RADIO STATION
Were Pezzullo's promises to bring economic development to Herlong just empty promises. Pezzullo and Smith now own the township of Herlong and the 3576 acres surrounding it
........AND HAVE DONE NOTHING
FOLLOW THE BOUNCING BALL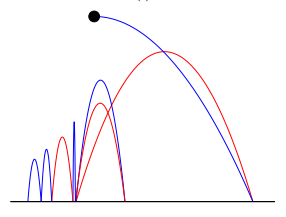 The amendments to the 2009 Affordable Health Care Act have gone from HR 277 (introduced 1/4/17) to HR 1275 (introduced 3/6/17) to
HR 1628 (introduced 3/20/17)
30 House Republicans
will not vote "for" HR 1628
on 3/23/17 because it hurts Americans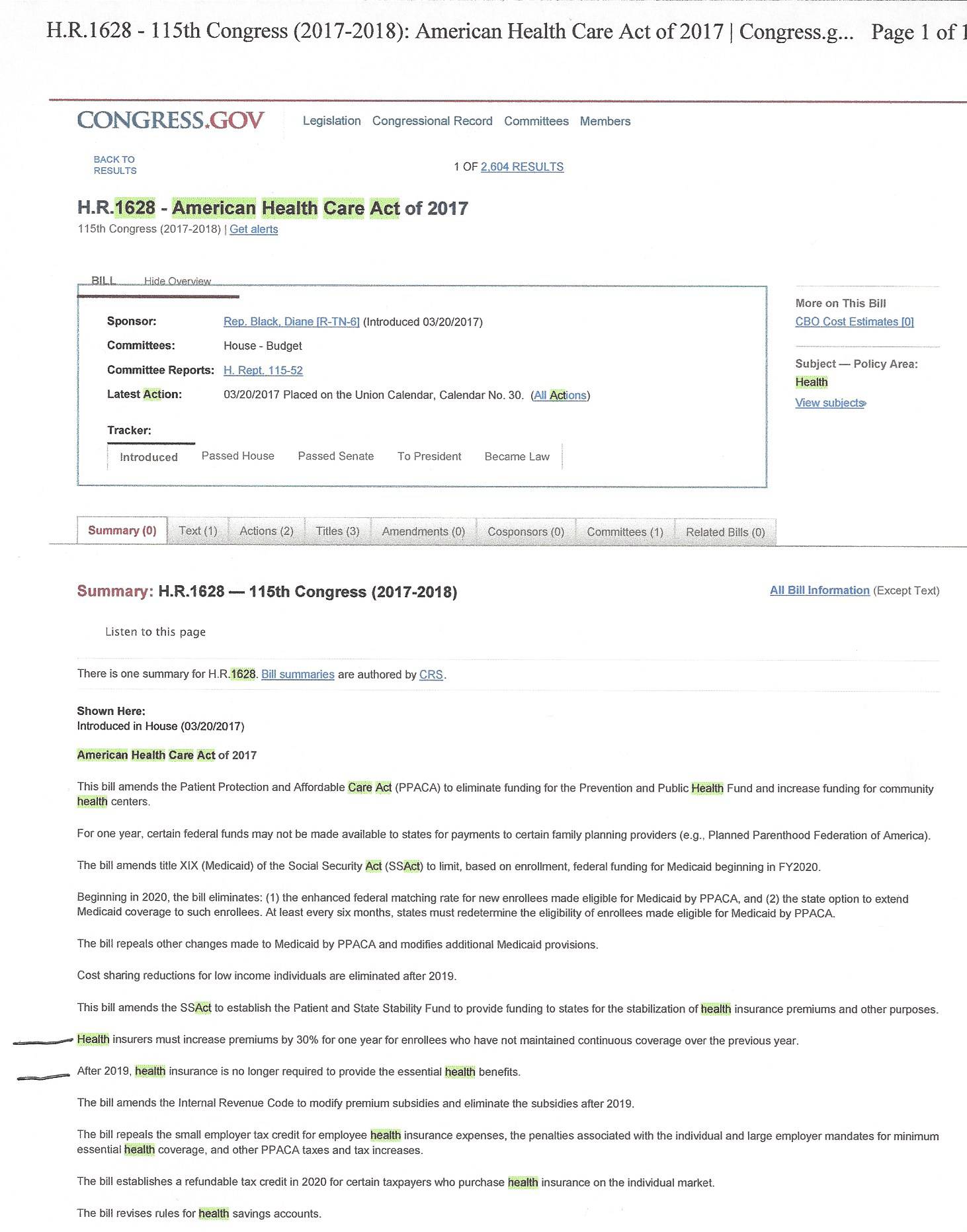 Can the Republicans hate the American people this much ?
Supervisor Teeter wants to give the
Republican Chamber of Commerce $5,000
for
an event for the 100th anniversary of the Old Courthouse
Board of Supervisors 3/21/17 Agenda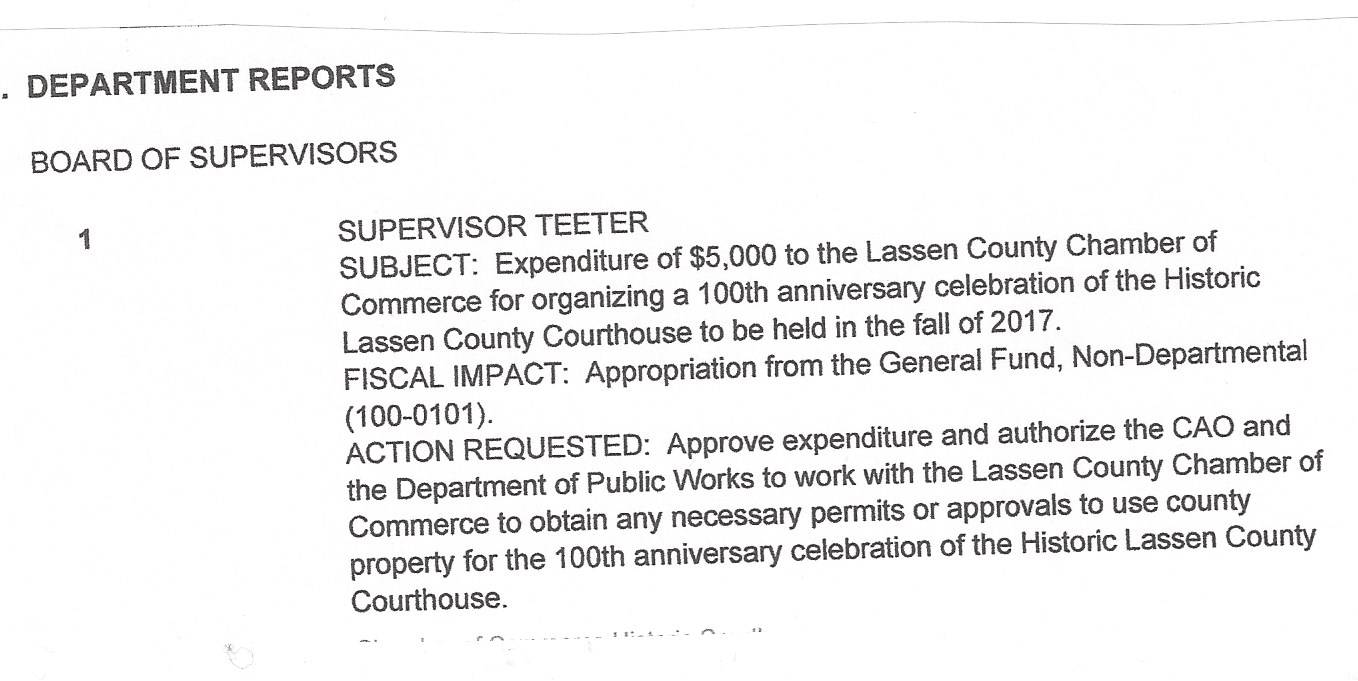 The Chamber collects dues from Lassen County businesses in order to support events that promote their businesses.
The County does not ask for ANY ACCOUNTABILITY for the thousands of dollars they give to the Chamber of Commerce.
Supervisor Teeter cannot even "vote" to promote a public event or public project within the HUSA boundaries with public money. Supervisor Chapman recused himself from these votes until he left HUSA (Historic Uptown Susanville Association)
First of many TESTS for the new Supervisor
Local Weekly Newspaper
Supports Venom Loaded
"Letters to the Editor" from 1 person
week after week after week, and reprints the worst despite their own rules?
The current Editor rejects letters that challenge this practice
so the papers position can be maintained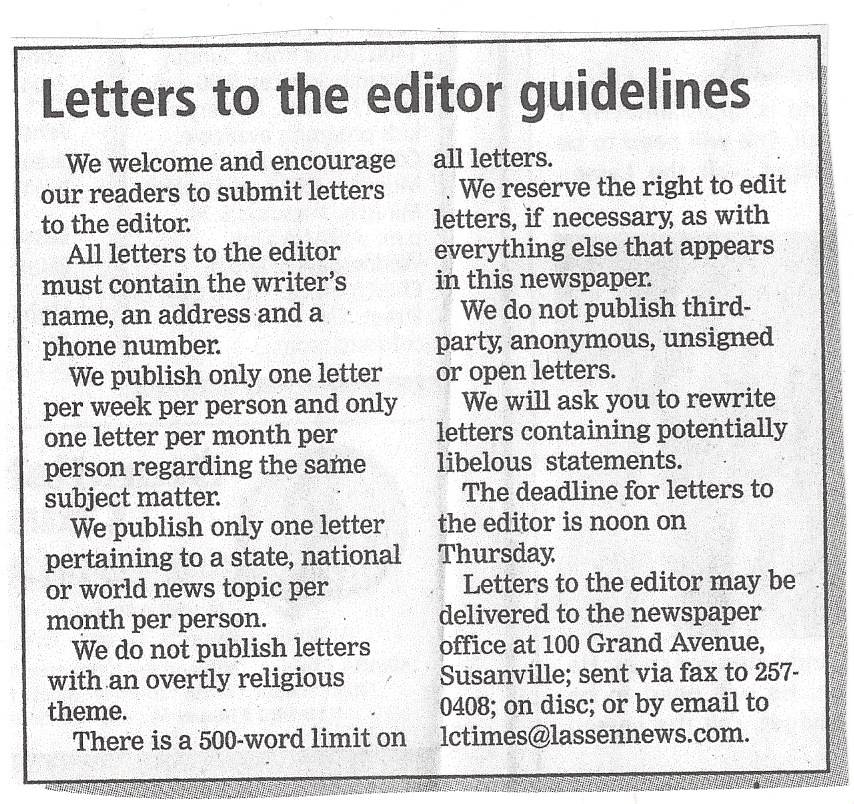 KAN WE HELP SUGGESTED THAT THE EDITOR SHOULD JUST GIVE THIS PERSON HER OWN WEEKLY COLUMN WITH A POSSIBLE TITLE OF:
"Springtime with Hitlerette"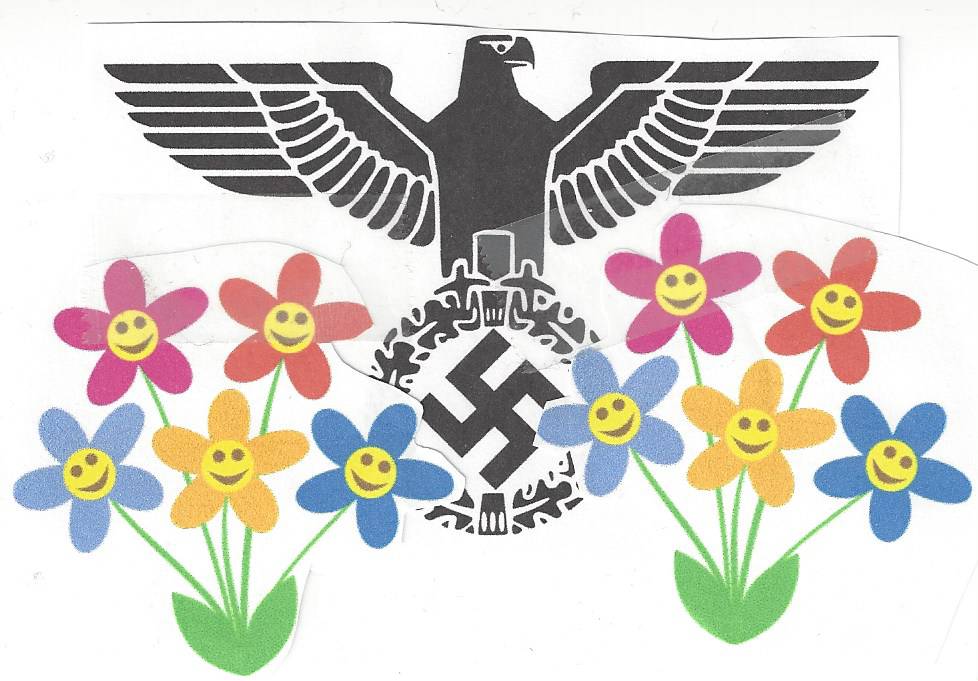 Kan We Help's
Annual Frank Cady Worst Public Servant Award
coming soon....
Congressional Budget Offices
Scores
the Republican "Trump Care"

Higher costs for less coverage
By 2018, 14 million Americans will lose their health care insurance subsidies from the Federal Governments Medicaid ($881 billion) and will shift to the States.
Under the Trump Plan, Medicaid is scheduled to be totally
phased out by 2020
24 million Americans will lose their health care by 2026.
19 State Republican Governors (Trump supporters) that in 2009 refused to take the Federal Medicaid subsidy & originally left millions without coverage.
Over a 10 year period Trump will save $337 billion at the cost of American lives
.....anyone out there care?
Trump campaigned on
"everyone will have health care"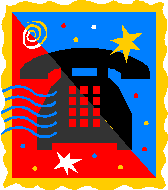 These Area Codes are from foreign countries and are used for scams: 242 Bahamas, 246 Barbados, 268 Antigua, 284 British Virgin Islands, 349 Cayman Islands, 441 Bermuda, 473 Grenada, 649 Turkey, 664 Montserrat, 721 St. Maarten, 758 St. Lucia, 767 Dominica, 784 St. Vincent & Grenadines, 809, 829, 849 Dominican Republic, 868 Trinidad & Tobago, 869 St. Kitts & Nevis, 876 Jamaica

If you don't recognize the phone number, don't answer
House Speaker Paul Ryan
Introduces HR 1275
Title: American Health Care Act, HR 277
Read and/or print a copy of HR 277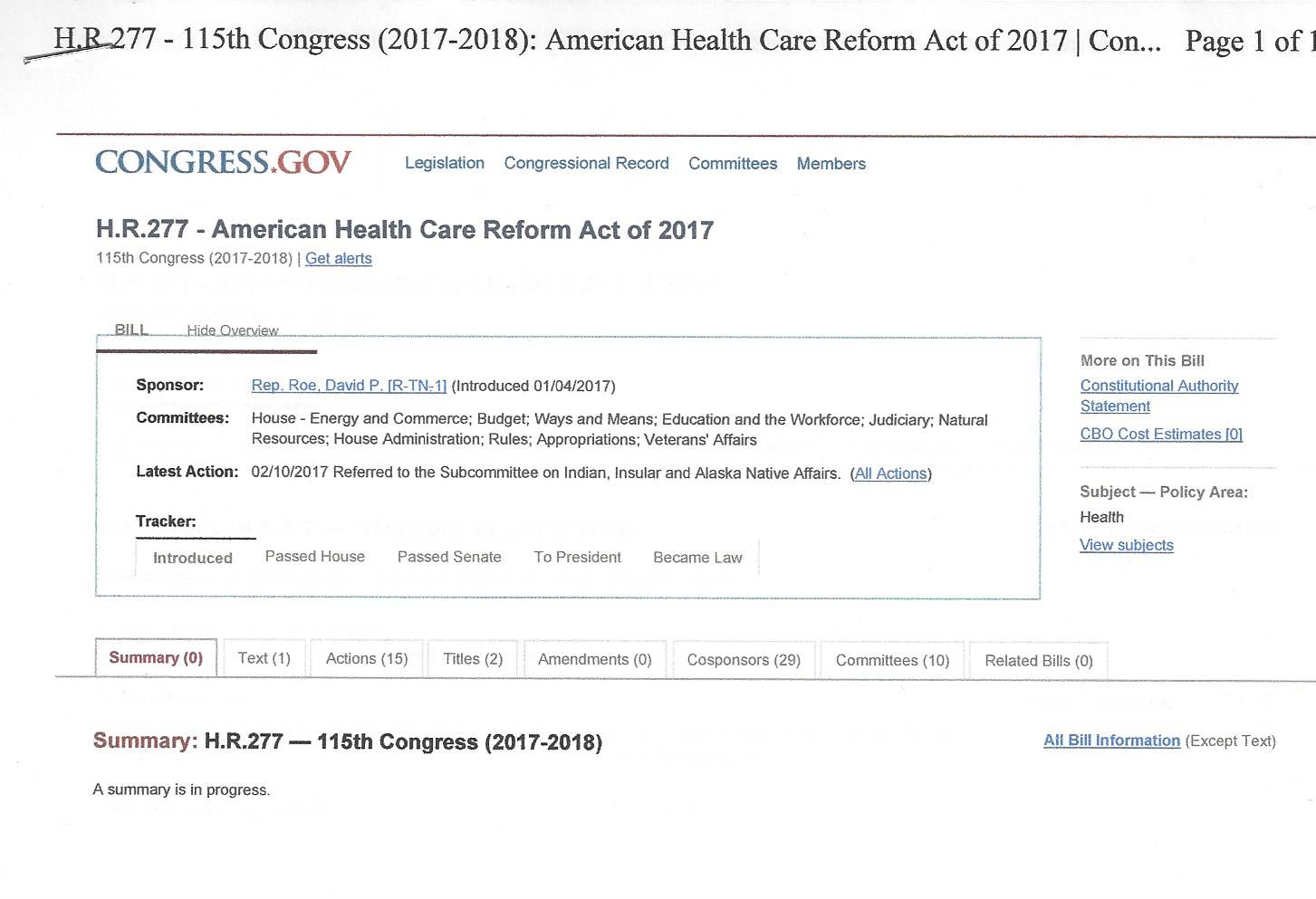 or the latest Title;WORLD'S GREATEST HEALTHCARE PLAN OF 2017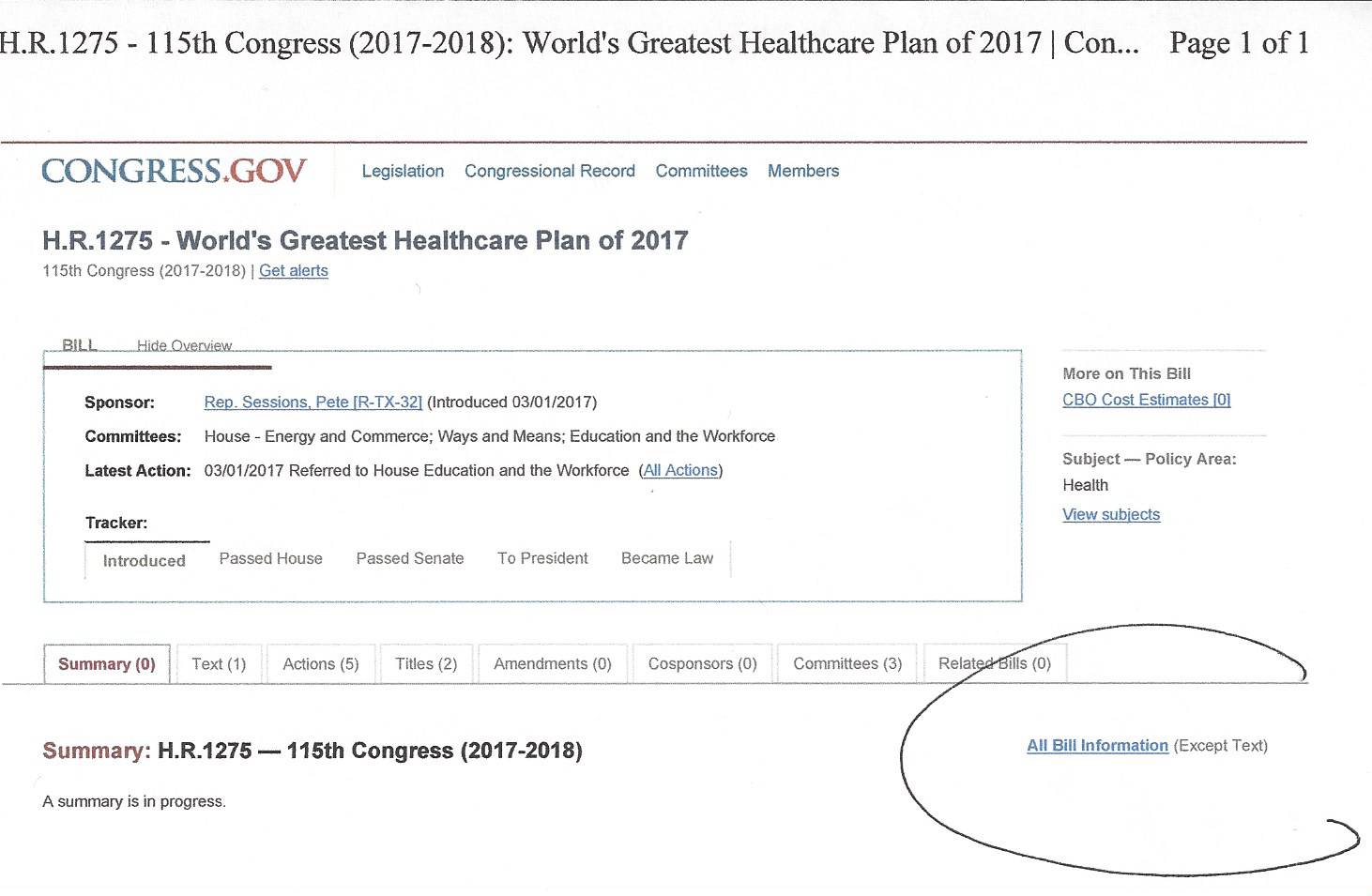 ..... AS OF 3/10/17: NO TEXT AVAILABLE ON HR 1275....
HR 277 includes devastating changes for Americans. For some Republican Congressmen it doesn't go far enough, others just want a few changes to HR 277 to make it palatable for the few votes they need to pass it.
Kan We Help has contacted the offices of 72 Republican Congressman and 0 acknowledged
HR 1275 or HR 277. KWH contacted 84 Democratic Congressman who, all but 2, acknowledged HR 1275 or HR 277.
California District 1 Congressman Doug LaMalfa offices claimed they had no knowledge about either one?
Read or print a copy of HR 277
Speaker of the House Paul Ryan
Not Honest
Uses dead Bill as Prop
On Monday, March 6, 2017, Speaker Paul Ryan waived around a 63 page pamphlet claiming that the Republicans are ready to repeal the Affordable Care Act. The mistake he made was stating that it was HR 3962. HR 3962, appeared in the House and was voted on 60 times from 2009-2014 (to repeal the Affordable Health Care Act). HR 3962 does not appear in the 115th Congress, but HR 277 does
HR 277 is not 63 pages, it is 183 pages
Read or print a copy of HR 277
Kan We Help contacted Congressman Doug LaMalfa's office on Tuesday and his staff stated that they did not know anything about HR 277.
Today, they not only knew about HR 277 but admitted that this Bill is still in Committee and will be the "Repeal of the Affordable Care Act" when it is brought to the floor of the House of Representatives.
Kan We Help contacted Congressman Phil Roe's (author of HR 277) office today and they stated that the Congressman will support Paul Ryans 63 page alleged "Repeal" that Ryan presented on Monday. However, when HR 277 was brought up they didn't want to talk about it. Is it Rep. Roe's intention to vote for a dead 63 page Bill or vote for his hidden 184 page Bill?
THE THEATRICS OF SENATOR RAND PAUL
Senator Rand Paul was "fake" outraged when he revealed he believed the House was hiding the Repeal to Obama Care (aka ACA) in the basement. Senator Paul even took a copy machine with a bevy of cameras to force the House to give him a copy him a copy of this "HR 3962". (HR 3962 died in the 114th Congress and was never re-introduced)
Senator Paul knew that the real Bill was parked in the House Indian Affairs subcommittee on February 1.
so why the fake drama?
HR 277 - AMERICAN HEALTH CARE REFORM ACT
Introduced on 1/4/17 by Rep. David Roe (R-TN) under the House Energy and Commerce Committee. This was co-sponsored by 29 Republicans.
Only 1 California Congressman co-sponsored HR 277, repealing the Affordable Care Act....
......the disgraced Tom McClintock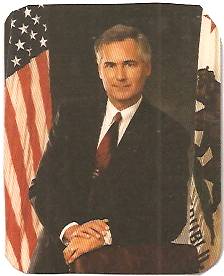 Kan We Help had to do some deep digging to even find a copy of this hidden Bill. We will make the 184 page Bill available soon on this website. It simply is the ACA revised with devastating changes
Read or print a copy of HR 277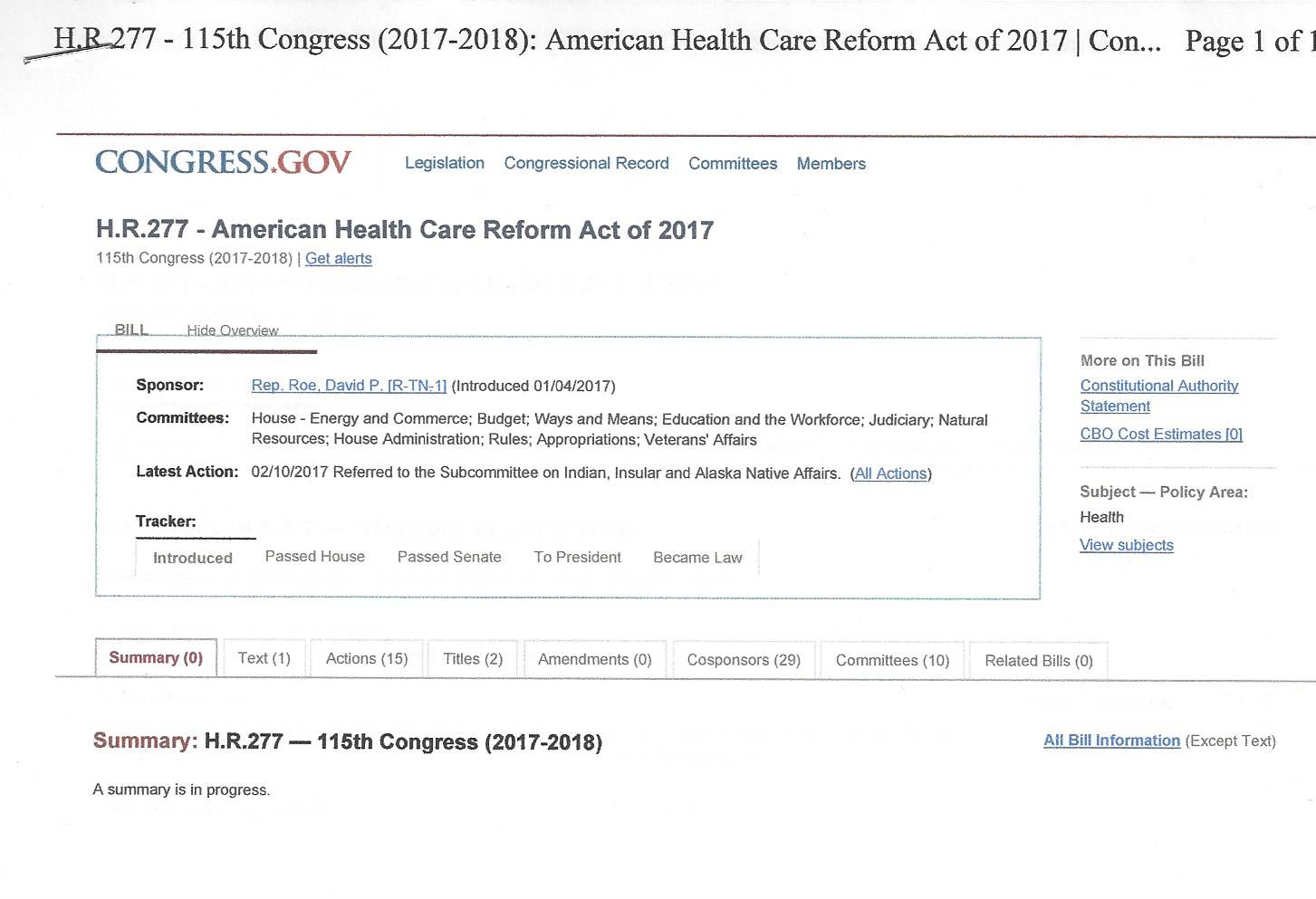 Republi-Klans are intent on erasing eight years of President Obama's successes
They want to repeal "the Affordable Care Act" ?
Really?
Then what racist ass-hole wrote "Obamacare" as the first order of business?
This is about a black President, and nothing else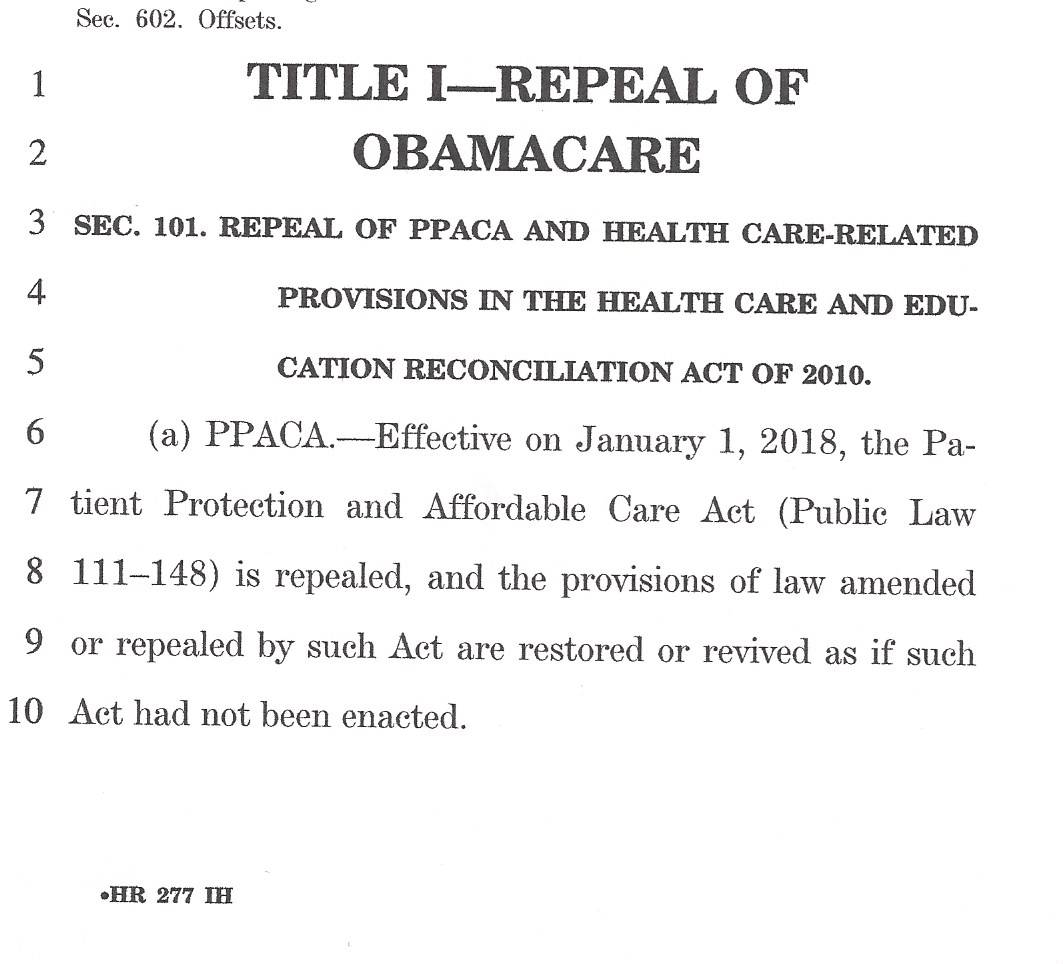 Pete Heimbeigner, Deputy Public Works Director, gave a bumbling/mumbling update on the progress of the County's 2950 Riverside property at the 2/28/17 Board of Supervisors meeting.
Check out the report on Part 3 of the Board of Supervisors 2/28/17 meeting video:
Mr. Heimbeigner solved the fire suppression issue (no fire sprinkler system was ever installed in this building) by installing "fire walls & doors". Does he anticipate the occupants to stay in a burning building or run out and make sure they close the door?
also:
United Builders has 80 "work" days from November 28, 2016 to March 28, 2017 to finish a million dollar project. It appears that Public Works is anticipating giving the contractor credits for days they weren't there. This contract states that the contractor will pay a $1,900 a day penalty if they don't finish by March 28.
The actual move-in day cannot be released even to the four County departments that will be occupying this old building. Public Works was not questioned about the "move-in" costs and who will pay for it.
And then there's Jim Chapman's elevator for his new Boardroom that the County has no money for. Originally a million dollars was initially set aside (from the CIP $4 million loan) to put an elevator in the Old Courthouse but the County needs every penny left (approximately a $200,000 remaining balance after the 2950 Riverside remodel) to finish their boondoggle Riverside building.
However.....let's look at what Chapman managed to stick into the 2016-2017 151/1511/3006118 before he left office. This is the Fund for the CIP loan
$1,000,000 for his elevator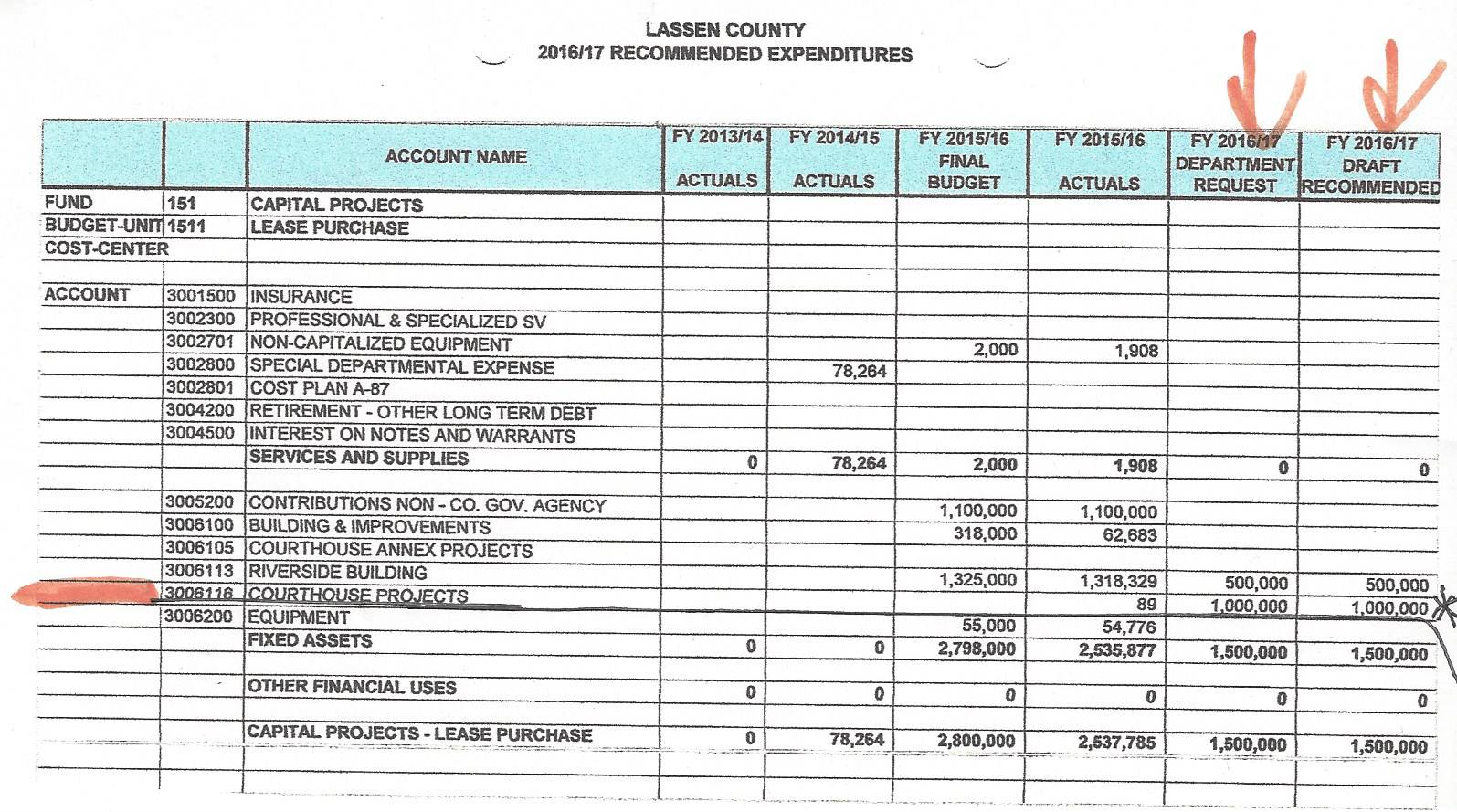 This was a deceptive budget. This cripples the Auditor from paying the $800,000 remaining (3006113) on the Riverside building in this fiscal year.
To date, the County has spent over $2.8 million dollars of the $4 million dollar CIP loan on the Riverside building.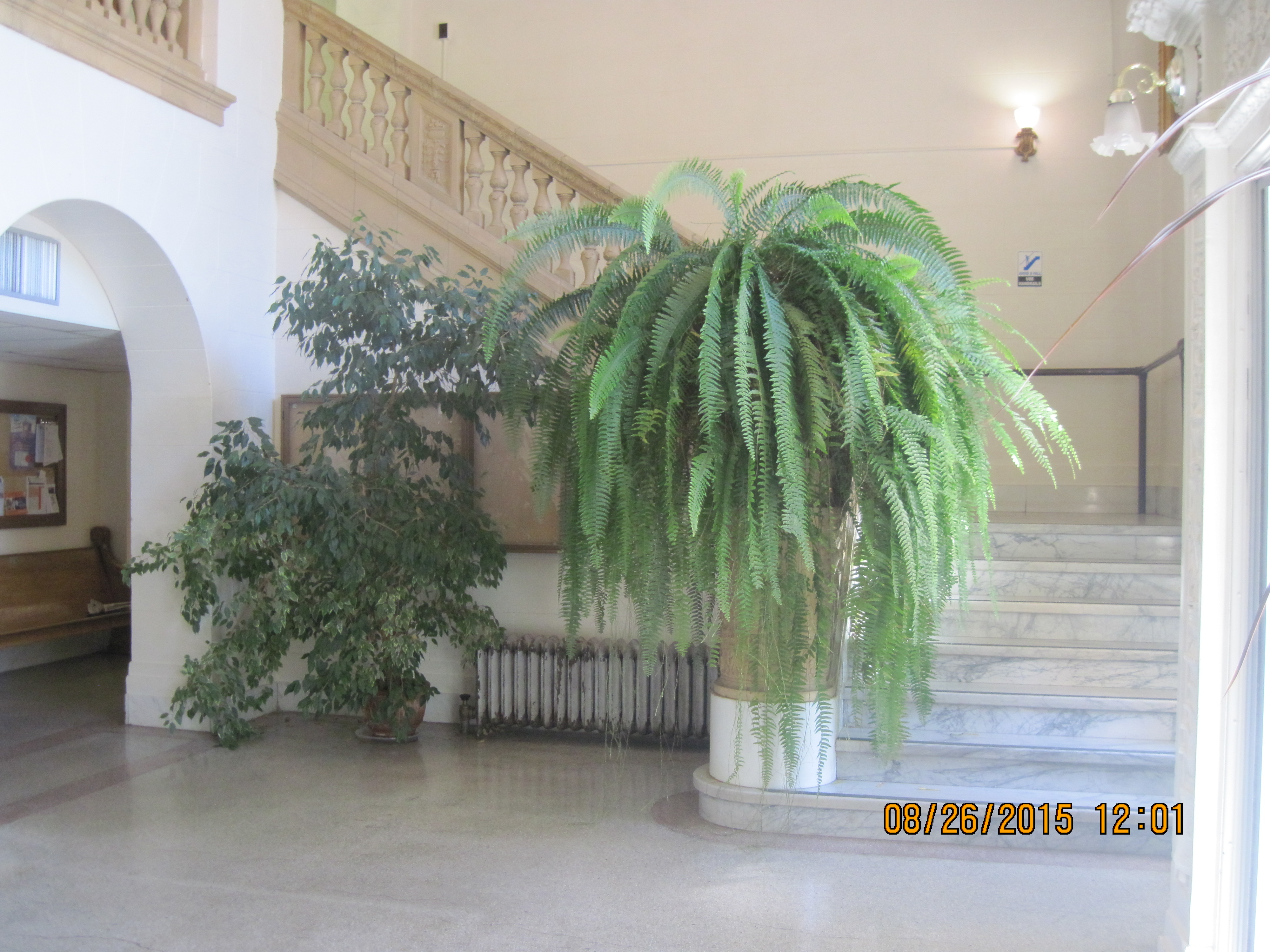 Remarkable marble staircase inside the Old Courthouse
THIS IS WHY KAN WE HELP IS WATCHING
EVERY PENNY..............
Who has to pay
for
Judicial Misconduct ?
Case 16cv02114 was about Tony Mallery
Read the original complaint filed on 9/2/16 against Mallery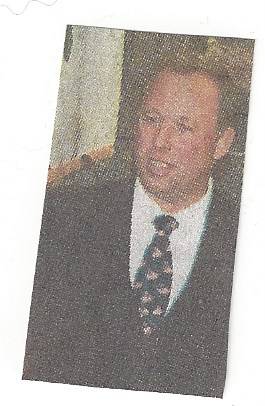 Judge Tony Mallery continues to sit on the bench in the Lassen County Superior Court (some thought he should have resigned) after a Federal Court orders him to pay $184,830.99 to the 19 year Court veteran Andi Barone who didn't want to take the abuses anymore?
The Lassen County Times has to be goated into publishing the updates and the settlement against Judge Mallery and all they can do is attempt to trash a "local blog" Kan We Help for reporting the truth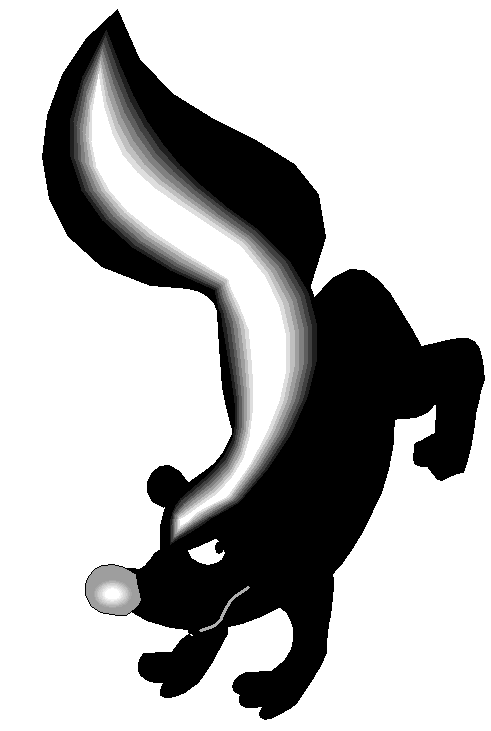 The Lassen County Times reports the Mallery Settlement by publishing, again,photos of Mallery's family and friends.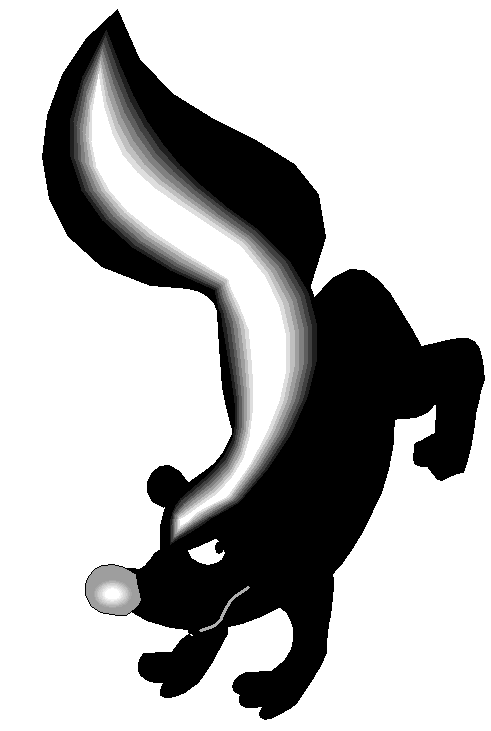 Well, Mr. Sam Williams alleged Lassen County Times Editor, what about the rest of Lassen County that has to pay $184,830.99 for his misconduct and must now continue to question his integrity on the bench?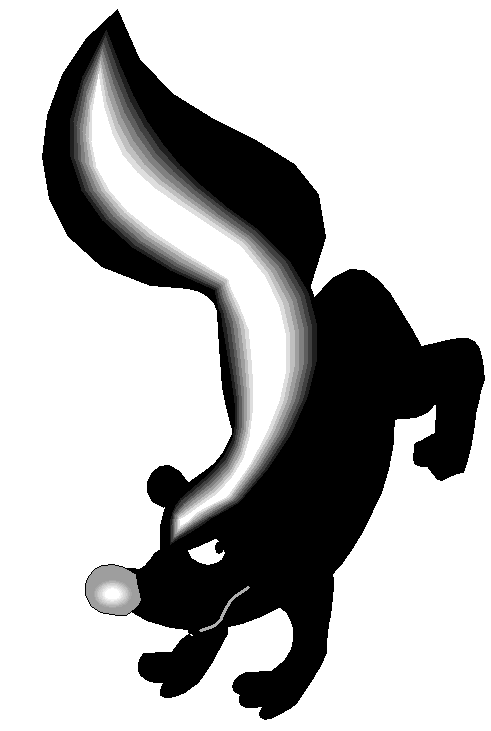 Tony Mallery's judicial term
ends in 2018
Trump "claims" that he removed President Obama's
Oval Office rug and drapes within hours after taking the Oath
and replaced them with his gold theme
Presidents are given $100,000 to use for limited personal upgrades in the White House. (The Oval office & private living space)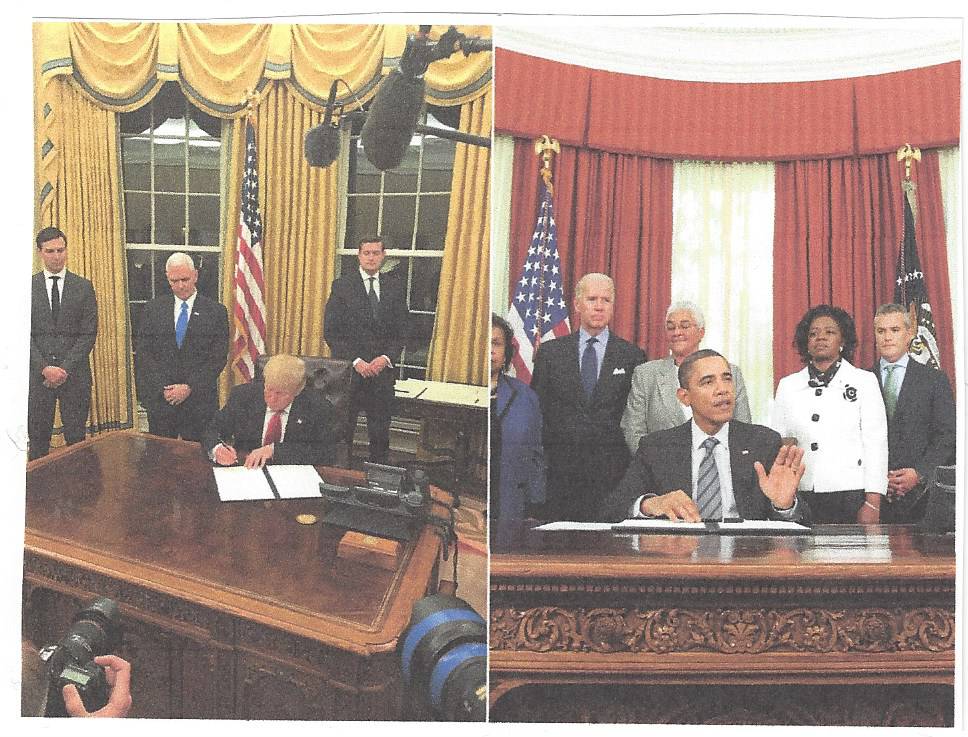 Don't worry taxpayers...
Trump put President Bill Clintons old drapes back up
AND....... President Reagan's rug
THE ONLY TRUMP "TOUCH".......WAS PAINTING THE WHITE DOORS BROWN SO HE COULD FIND HIS WAY OUT
NO ELEVATOR
AT THE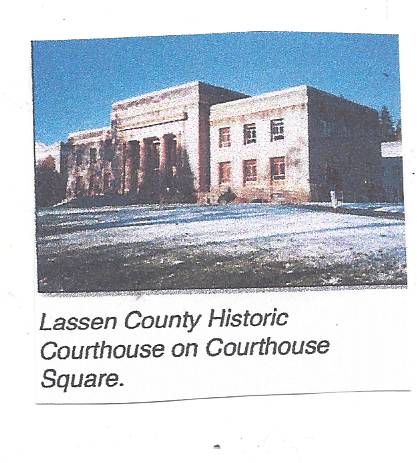 There was just so much money in the County's "$4 million loan" to use for the new pool, purchase and remodel the old building on Riverside.
There was not going to be ANY LOAN MONEY to put Jim Chapman's elevator in the old courthouse. Chapman finagled $133,000 from the "loan" money to have another so-called "study" by Lionakis, but it actually cost $62,682.50. As usual, the balance of the $133,000 will become part of a "slush" fund to be used at a later time.
Kan We Help suggested years ago, if the Board of Supervisors want a new Board room they can move the Auditor into the empty downstairs of the Administration Building and put a Board room in that area.

Auditors Office
Lassen County Superior Court Judge Tony Mallery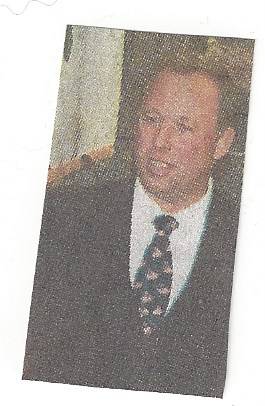 ordered to pay Executive Clerk Andi Barone
$184,830.99
(Mallery's actions cost the Courts/taxpayers)
for
alleged abuses of judicial conduct
Tony Mallery's term ends 2018
52 Republicans and 5 Democratic Senators
today
repealed
the Background Check Law
that prevented Mentally ill people
from getting guns
The idiocy of the Republicans
A victory for the gun manufacturers that own Congress
A major loss for Law Enforcement & the safety of Americans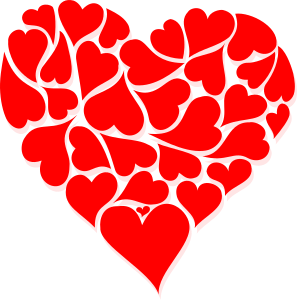 February 14, 2017
Sam Williams, alleged Editor of the Lassen County Times, wants "civility" and yet he allows dozens of hateful factless articles to be published year after year by Lassen County's Queen of Racism.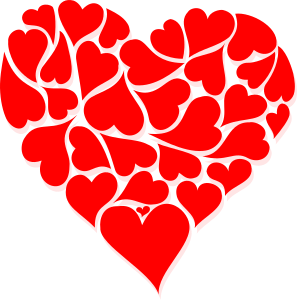 Williams also has a new Where's Waldo....Where's Jim Chapman.
Every single week this year, Chappies photo has appeared in the Lassen County Times....some very vintage.......
The love affair continues?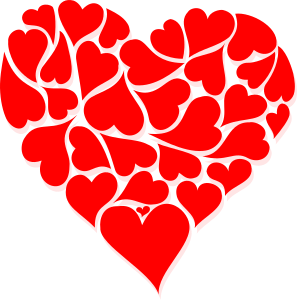 When did the clock start ticking
on the 80 days?
When did Lassen County issue the
"NOTICE TO PROCEED"
On November 28, 2016, United Builders signed a $979,000 contract with Lassen County to remodel the 2950 Riverside building.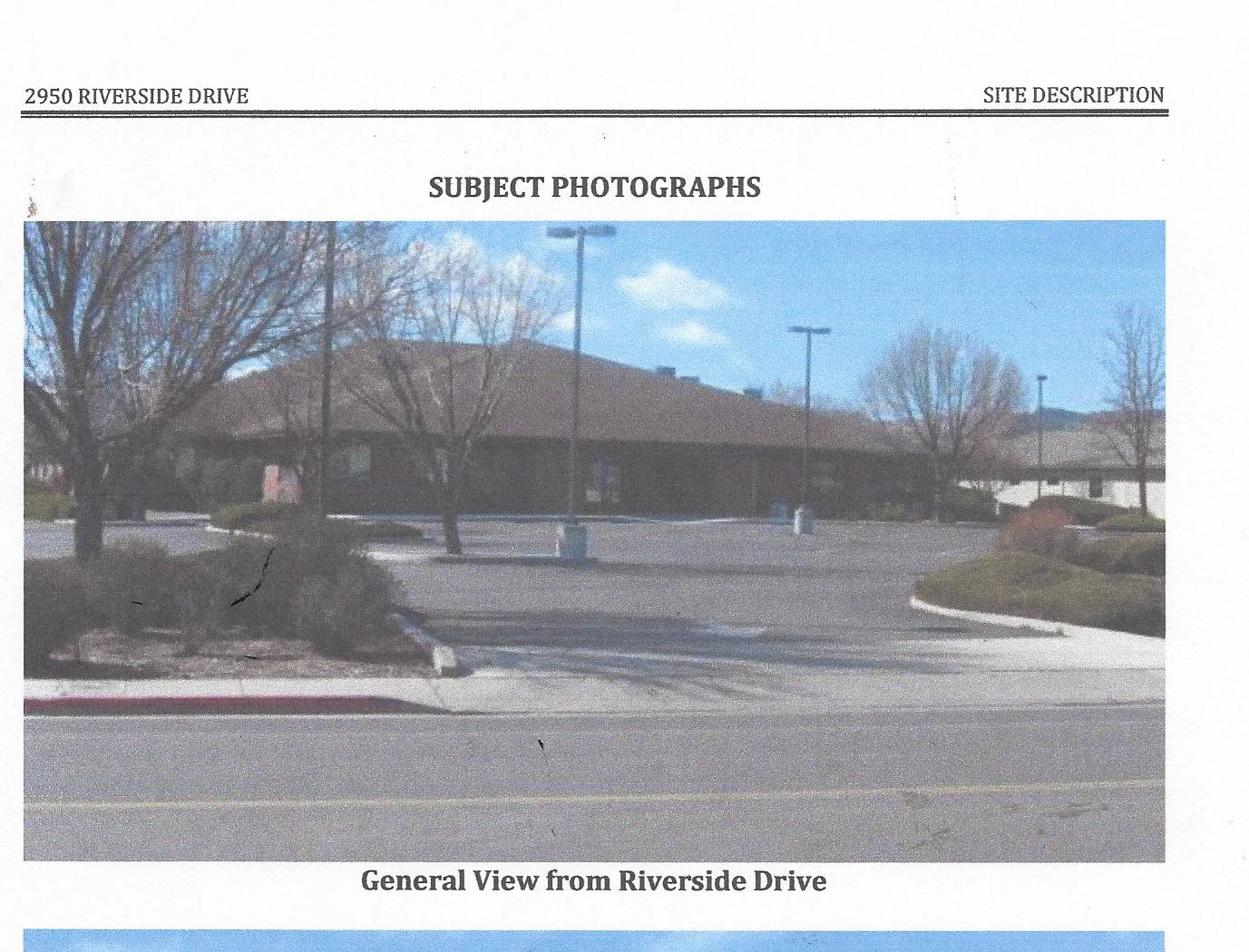 According to the contract, if United Builders does not finish the project in 80 days they must pay Lassen County $1,900 a day penalty until the job is complete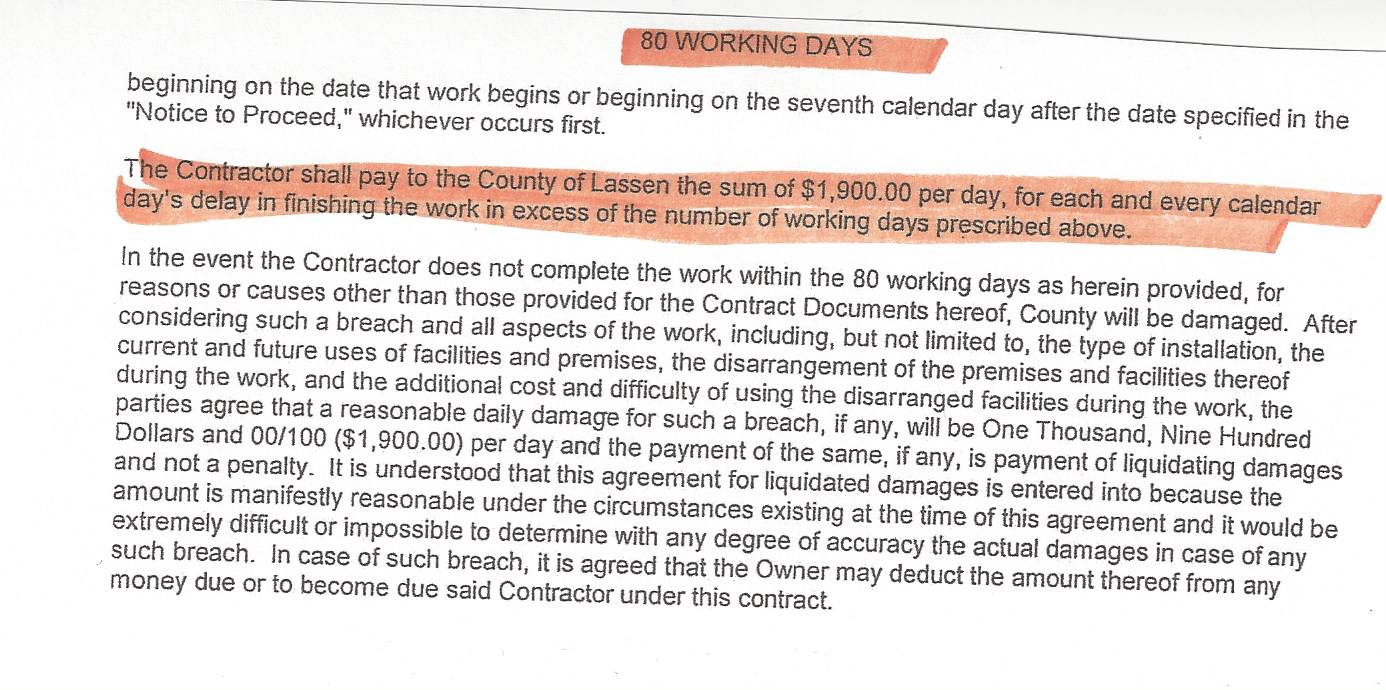 Today Trump has threatened to pull all
Federal Funds from California
California is 13% of the GDP
California is the 6th largest economy in the world
To our Twitter Freak Donald.....
we say bring it on
79% of Lassen County voted for Trump
100% of Lassen County
will suffer from Trump
WEBSTER'S UNABRIDGED DICTIONARY
fac'ism (fash'izm) n. a system of government characterized by a rigid one party dictatorship, forcible suppression of the opposition (unions, parties of minority groups, etc.) Example: Nazi Party
Republi-Klans have finally succeeded in creating
their
fascist government
There is nothing to stop them.....
Now, sit back and watch everyone's freedom erode............
Watch Federal money and jobs dry up in rural communities
Trump is well on his way to building his racist administration
Senator Mitch McConnell censored Senator Elizabeth Warren today from reading Coretta Kings 1986 letter into the Senate record during open floor discussions on the confirmation of the racist Jeff Sessions to US Attorney General
Kings ten page document containing Sessions historical racist actions was also not allowed into the record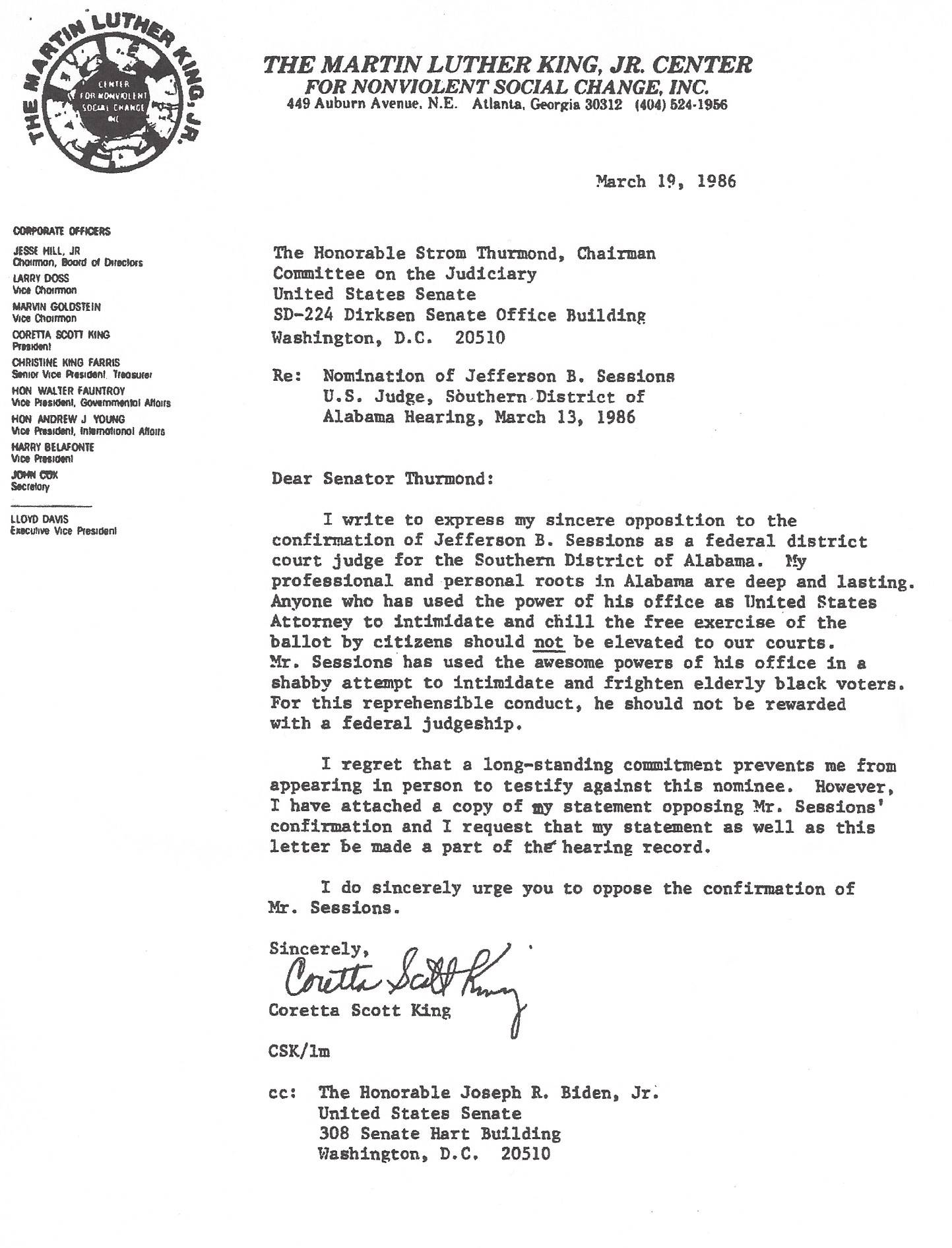 Trump's racists roots are leading to a Constitutional crisis
Are the Trump supporters getting exactly what they wanted:
A racist administration willing to put the rich white class first
It's not like Trump didn't tell you who he was and what he was going to do
Small welfare county's, like Lassen, will be the first to be hurt
LMUD'S "Skedaddle Substation"
The Lassen Municipal Utility District Boards have a long history of poor judgment, scams and lies.
The latest is the "get outta here" project in Wendel.
If unchallenged the LMUD Board will invest most of the ten million dollars (collected by excessive rate hikes) in bringing Nevada energy into California.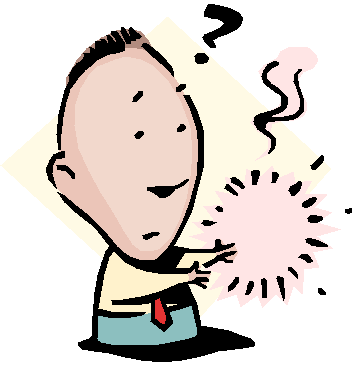 General Manager Doug Smith told Kan We Help last year that he was familiar with LMUD's history and would work hard not to go down the same roads of past Board decisions that led to one disaster after another.
2017 promises to be a year of cover-ups