THE BULLETIN BOARD
kanwehelp.com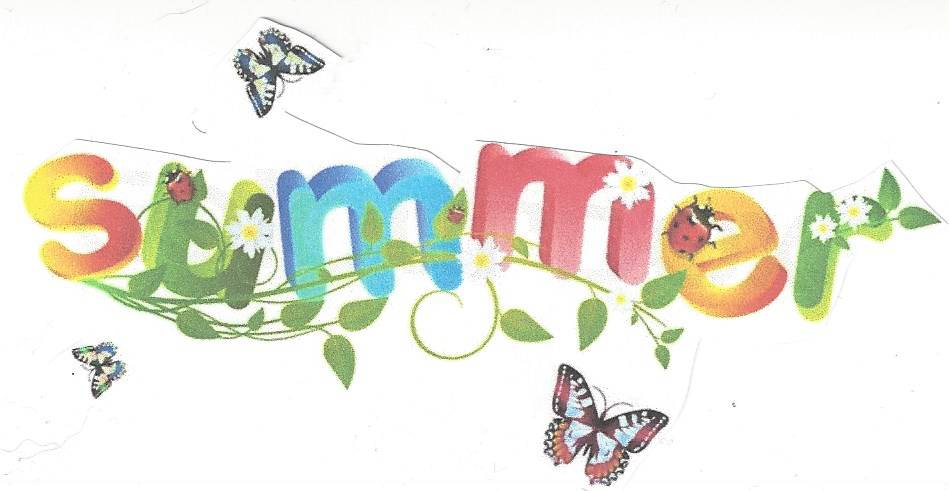 page one "People have got to know whether or not their President is a crook", President Richard Nixon, November 17, 1973
The Lassen County Original Bulletin Board
daily news & current events

ARCHIVES:
CLICK on "Caught with your pants down" page or CLICK on his twin brother "Knotagin"
The Republican Senators final attempt to get rid of Americans health care
is to eliminate Medicaid -
FAILS THANKS TO 3 REPUBLICAN SENATORS
and 48 Democrats
House of Representatives
Rep. Doug La Malfa- 202-225-3076 (His offices are not taking any calls?)
The full HR 1628 Bill is devastating to Seniors & the poor but Congress excluded themselves from the new provisions

No. 1 Threat to America: Defective Trump, and his Word Vomiting
The Russians are now collecting on Trumps debt to Russia
...the 33% that have no love of this country will support Russia's Trump to the end...the end of the USA
Make America Great White Again
Trump: a damaged pathetic personality raised by a father that supported the KKK
David Duke, former Grand Wizard of the KKK, stated in Charlottesville, Virginia yesterday (in a TV interview) that they finally after decades have a leader in the White house.
Was he talking about Donald Trump or Brietbarts racist Steve Bannon?
Everyday, it is becoming clearer and clearer that Donald Trump is not a friend of America
TRUMP FAILS TO DENOUNCE THE WHITE RACISTS IN CHARLOTTESVILLE
RUSSIA'S TRUMP IS NO FRIEND OF AMERICA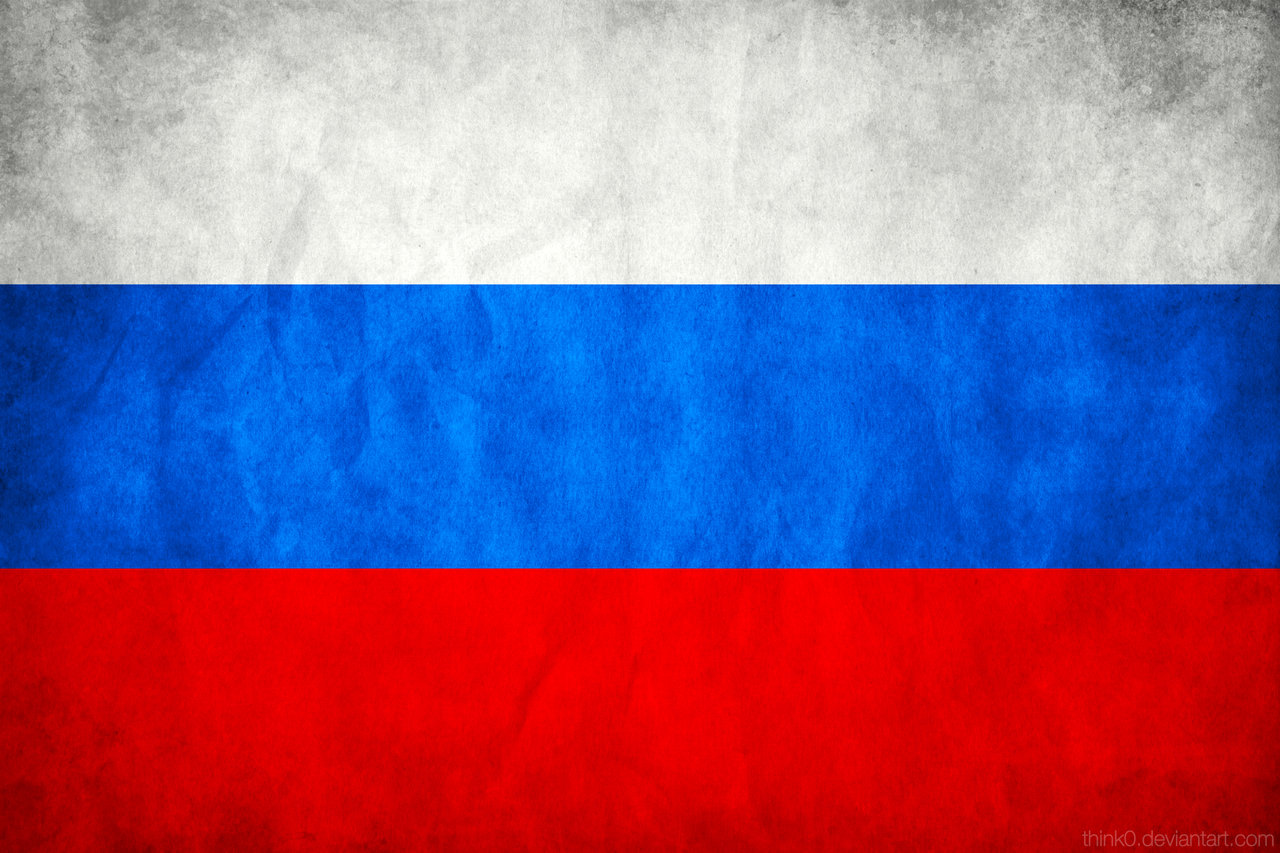 Trump finally signed Congresses new sanctions on Russia, North Korea & Iran.
Congress passed this 5 days ago and Trump tried to find a way to "not sign". No public ceremony with his oversized scribbled signature. No criticism of Russia's interference in our elections. Trump signed these new sanctions against his friends, in secret.
If Trump let this Bill sit on his desk for ten (10) days it becomes law as long as Congress is in session. Congress made this a "Veto Proof" bill because they do not trust Trump with Russia
Congress will stay in session to prevent Trump from removing the Attorney General and tampering with the investigation against him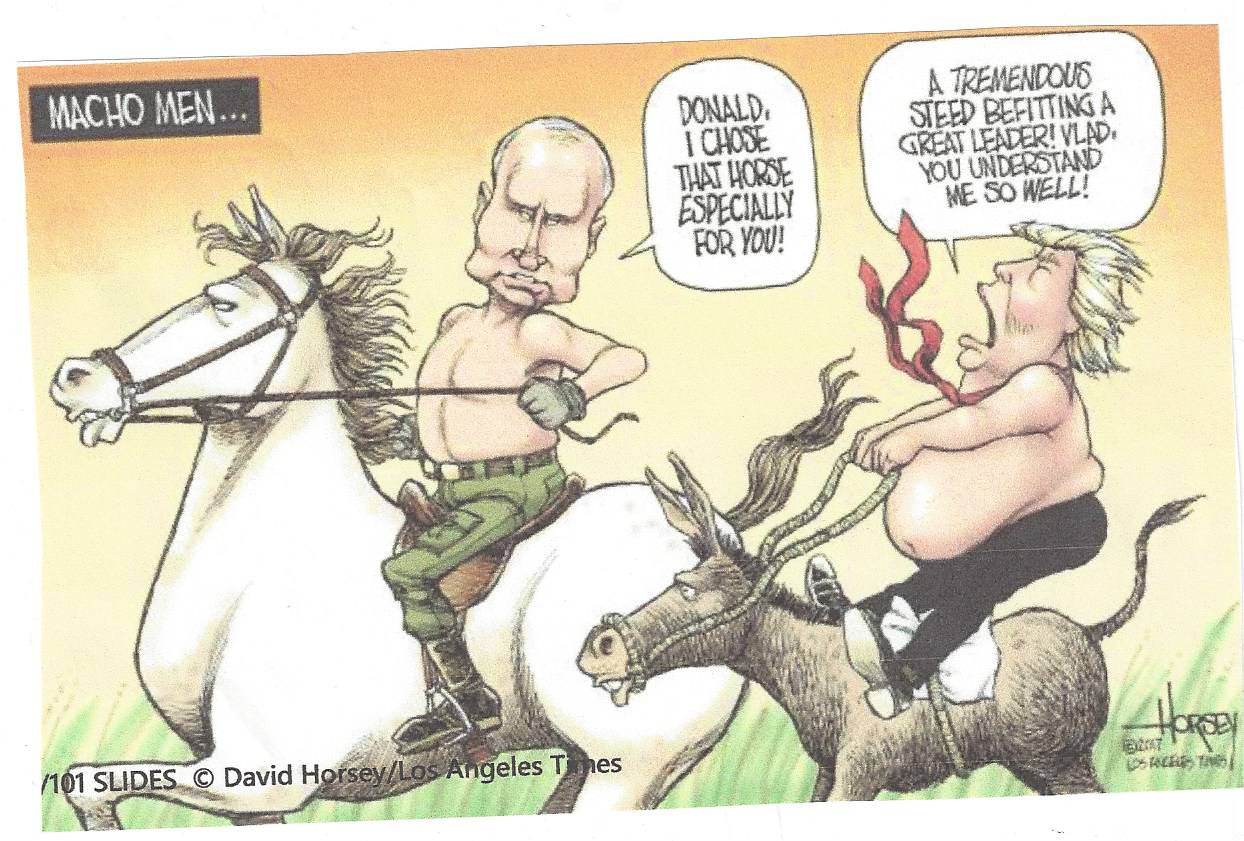 #1 Industry in Lassen County,
illegal drugs

LASSEN COUNTY DRUG DEALERS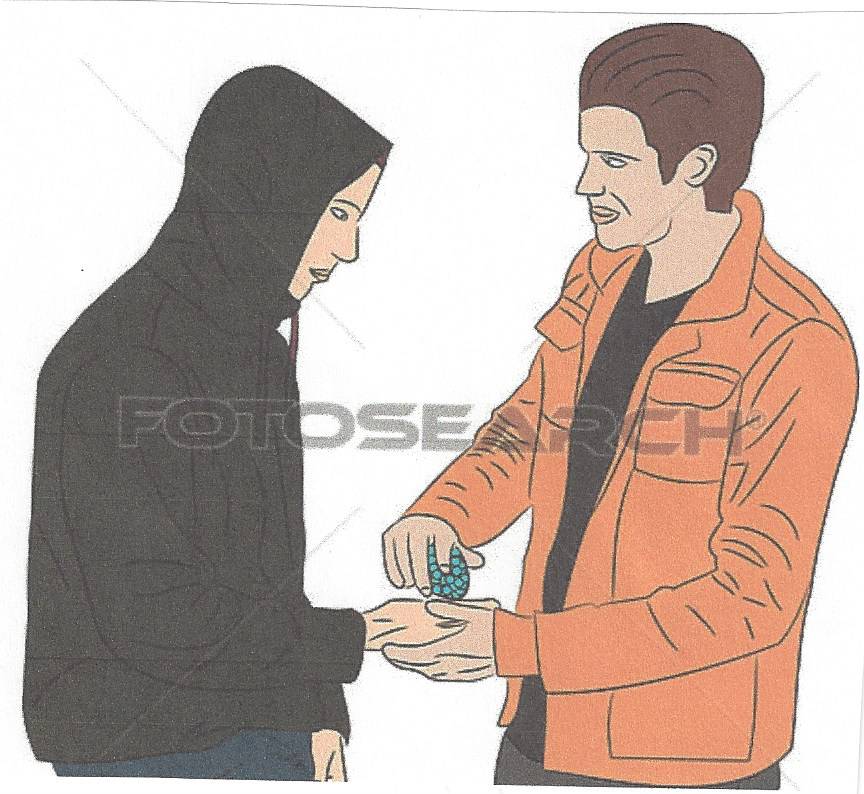 OUT NUMBER
LAW ENFORCEMENT
100 TO 1
Why should Officers risk their lives for something that is out-of control ?
Does Lassen County need Federal Troops?
Lassen County Judicial System Broken
Criminal Cases are Dismissed Every day
due to "Failure to Prosecute"
After Lassen County Superior Court Judge Verderosa suddenly resigned,
the majority of Lassen County cases now are being heard by judges assigned by the Judicial Council.
Adding to this problem, the public is recusing Judge Mallery.
Who decides when the Supervisors hold "REGULAR" meetings?
........NOT THE COUNTY CLERK AND NOT THE COUNTY COUNSEL......
RESOLUTION 97-074 DOES
Lassen County Rules of Procedures
The Lassen County Supervisors must meet on the second, third and fourth Tuesday of each month.
The Supervisors must meet and comply with Resolution 97-074,
Kan We Help files a Brown Act Violation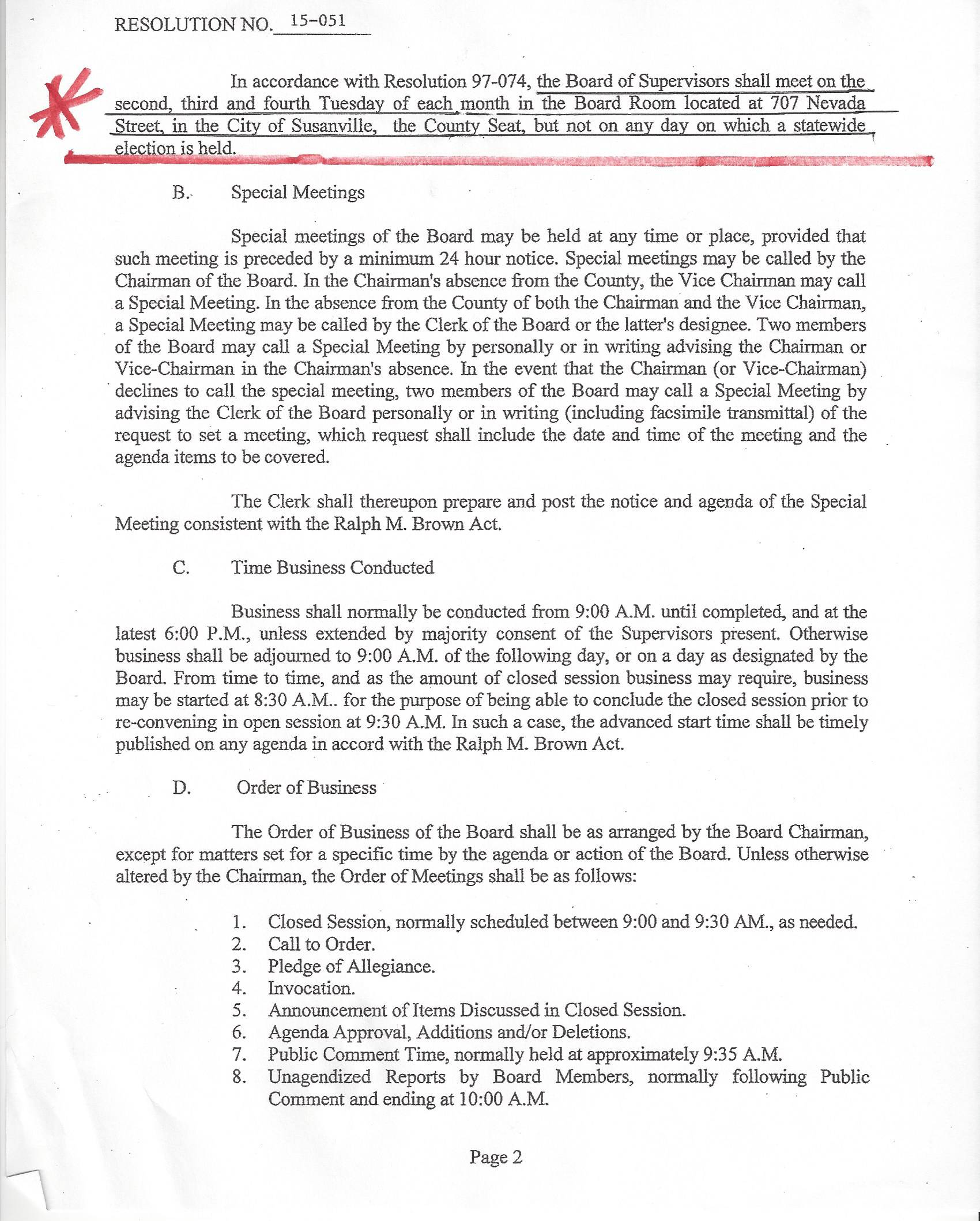 THE COUNTY CLERK FAILED AGAIN.
THE REGULAR MEETING ON JULY 18, 2017 WAS CANCELLED WITHOUT NOTICE TO THE PUBLIC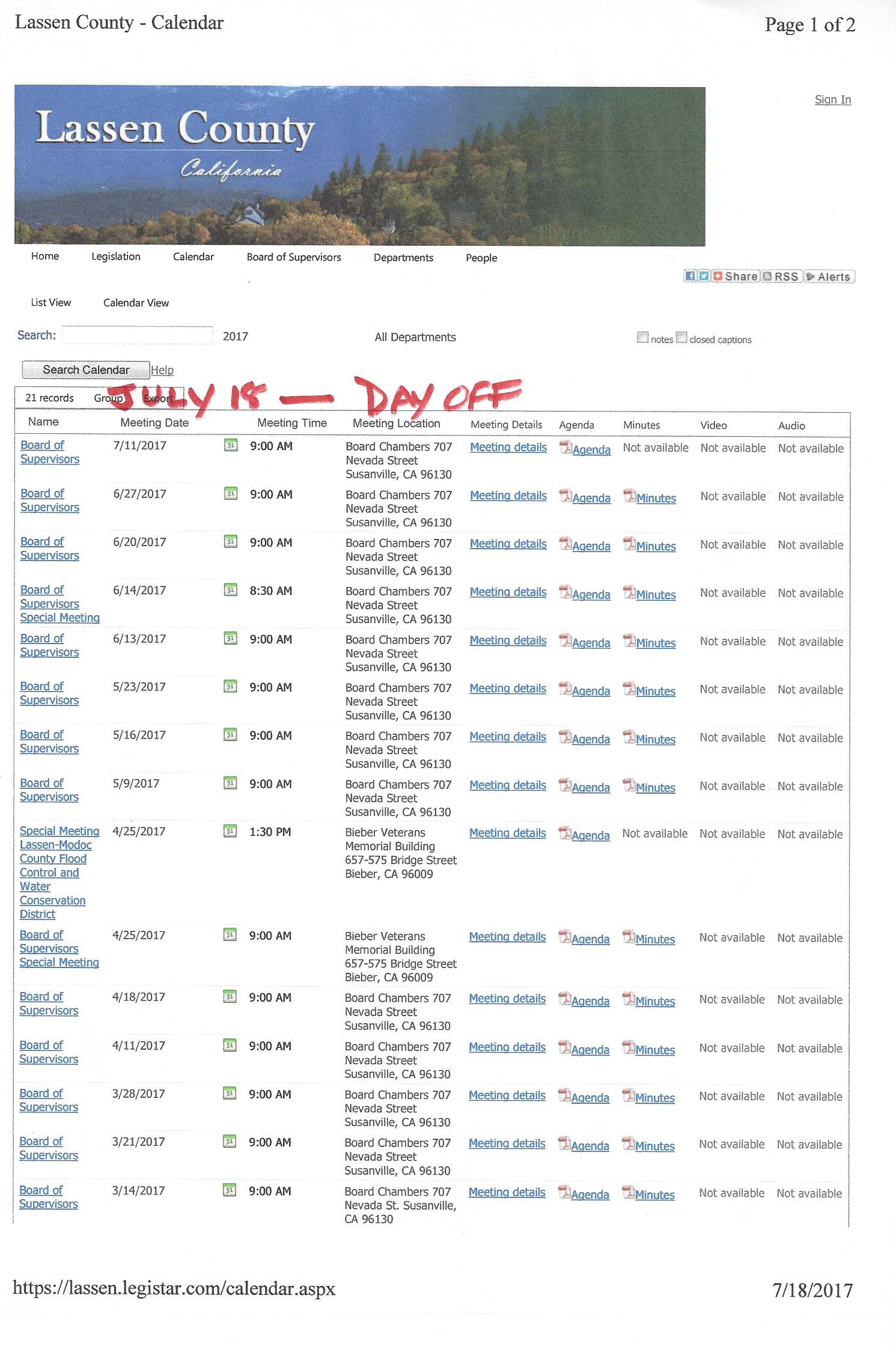 HONEST, GOOD GOVERNMENT
REQUIRES
THAT THE PEOPLE DEMAND IT.
GET INVOLVED
Lassen County Clerk sends out conflicting Agenda
for the LCPIC meeting today

This is the shell corporation that Lassen County used to borrow $4,080,000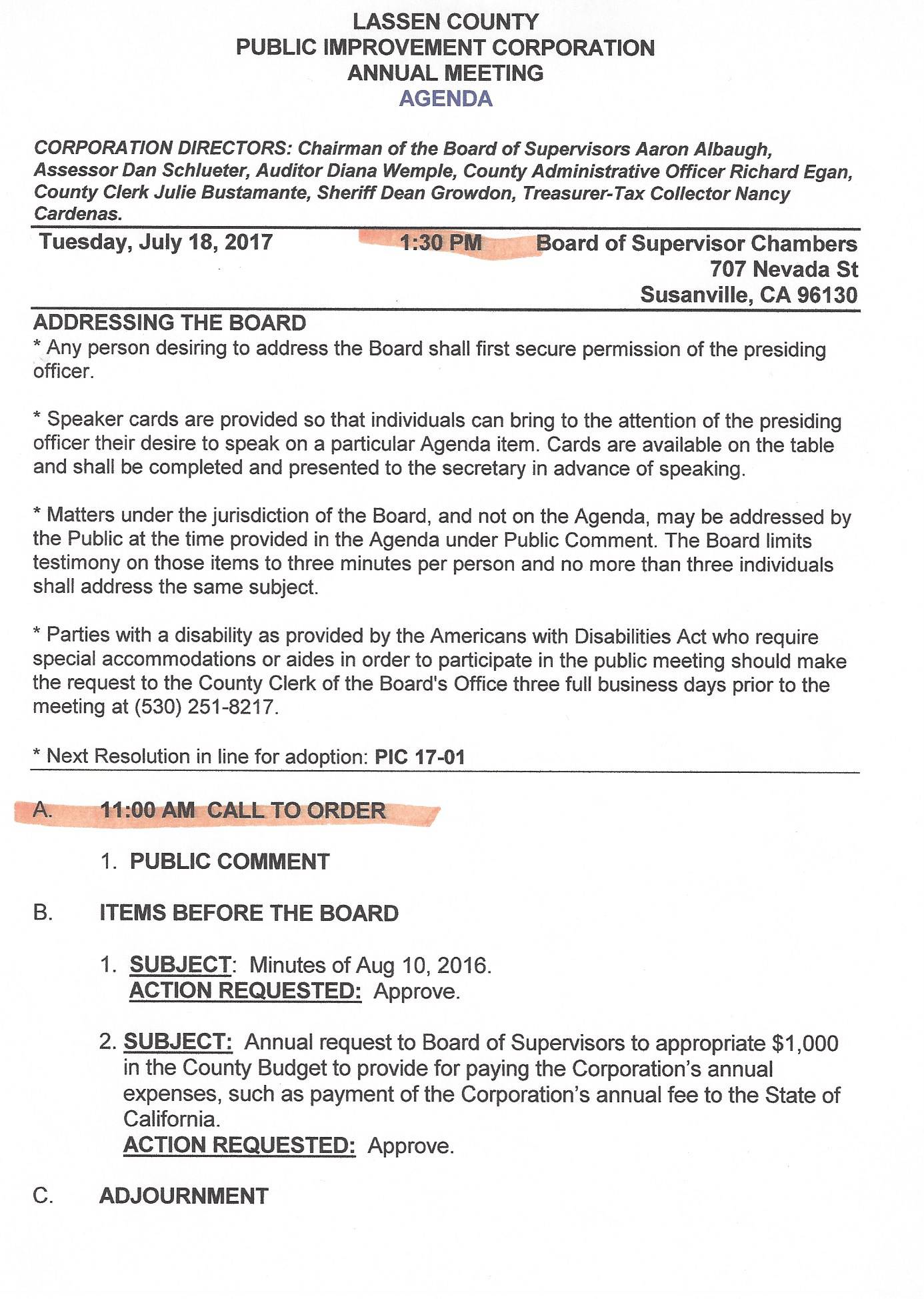 IT'S TUESDAY AND WITHOUT NOTICE
THE LASSEN COUNTY SUPERVISORS
JUST TOOK THE DAY OFF ?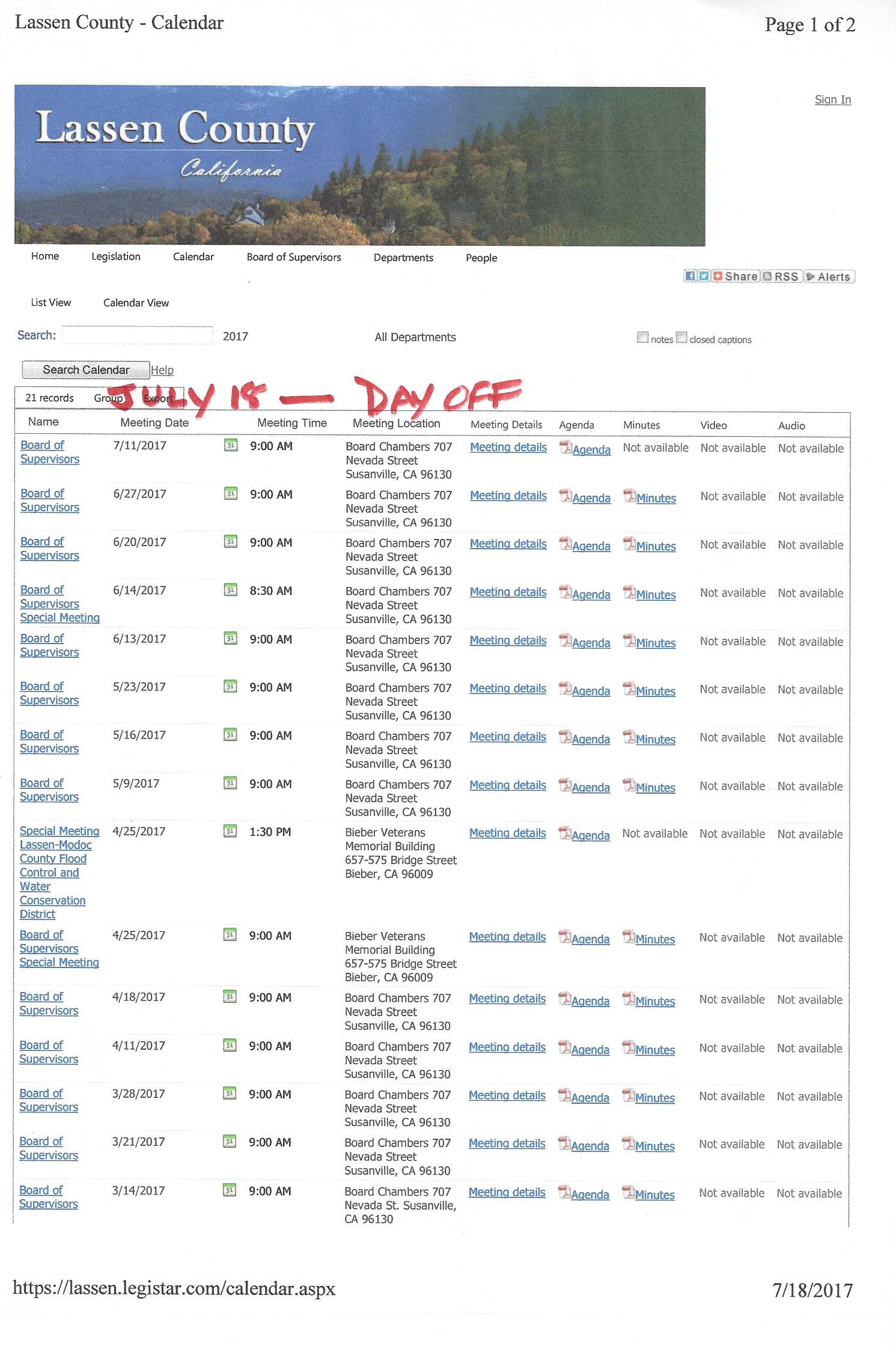 LASSEN COUNTY CLERK FAILS TO POST
BOARD OF SUPERVISORS
JULY 18, 2017 MEETING
and
CLAIMS THAT NO NOTICE FOR A CANCELLED MEETING IS REQUIRED
tell that to the person that traveled a hundred miles to speak in PUBLIC COMMENT....
This is a "regular" meeting and requires a 72 hour notice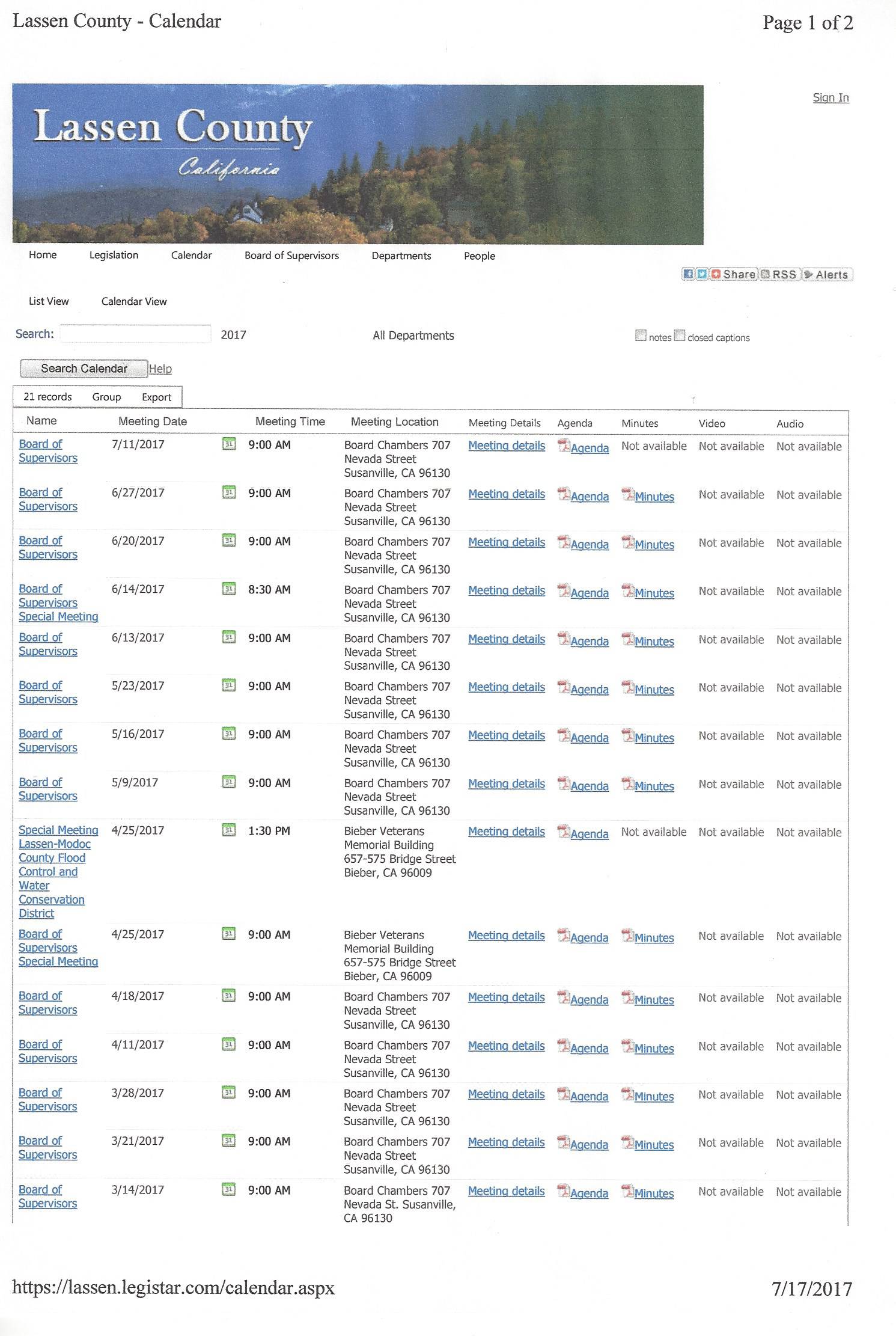 July 18, 2017 is a regularly scheduled posted meeting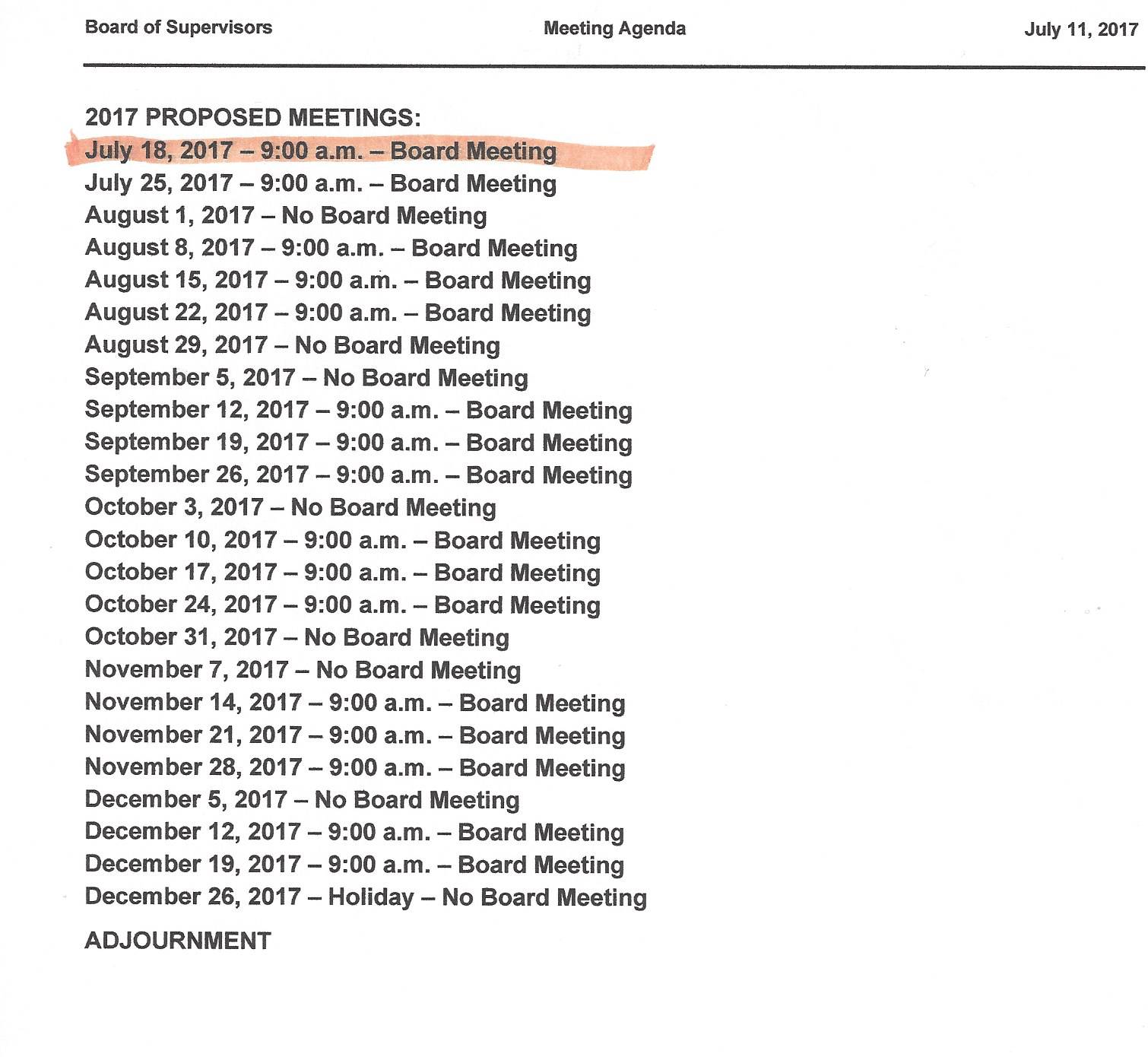 When the President does it, that means that it is not illegal"......Richard Nixon, 1977 David Frost interviews
"I can stand in the middle of 5th Avenue and shoot someone and I wouldn't lose voters" Donald Trump, January 23, 2016
Open
Who will use it?
800 South Street, Susanville, CA
This pool is a County wide swimming pool that Lassen County and the City of Susanville paid for with tax dollars. The HVLRA has installed a bus kiosk in the front so that LRB can drop off/pick up swimmers.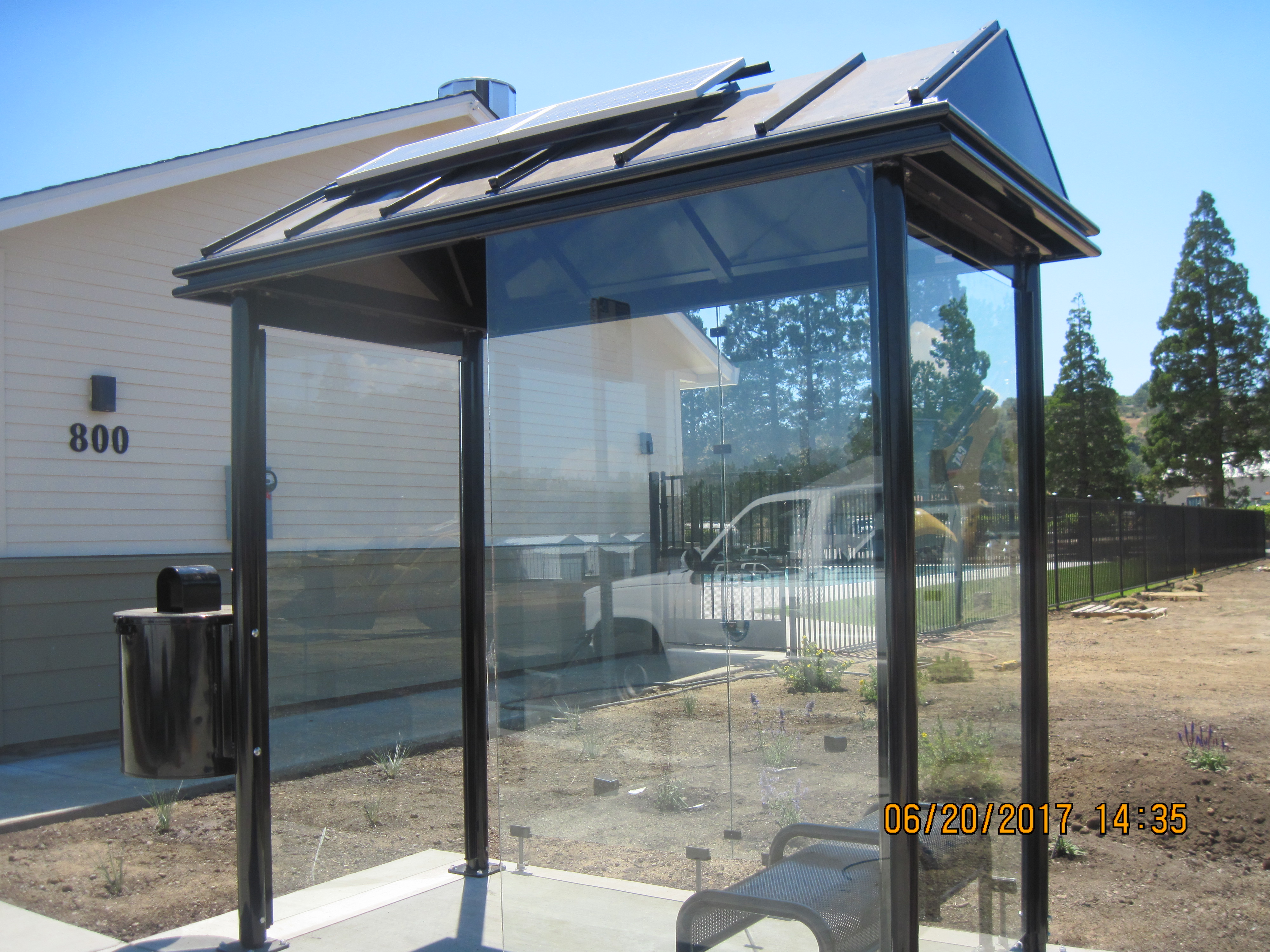 Where is the link to the Lassen Rural Bus Schedule ?
The HVLRA now has a website for pool hours but needs to add a link to the Lassen Rural Bus website also.
LINES CANNOT BE BLURRED
AS TO "WHO" OWNS THE POOL
The City of Susanville has added a link to the pool on their website. The Lassen County Supervisors should also add a link to the pool information on their website.
City of Susanville's Community Pool Link
Lassen County's website makes no mention of the HVLRA pool, a Joint Powers Project
The only link to "recreation" in Lassen County is the Susanville Ranch Park? There is no information about the pool on the County's "Visiting" page?
Certainly Lassen County can tout more recreation in the County and at least should be promoting the new Pool after donating over $1,000,000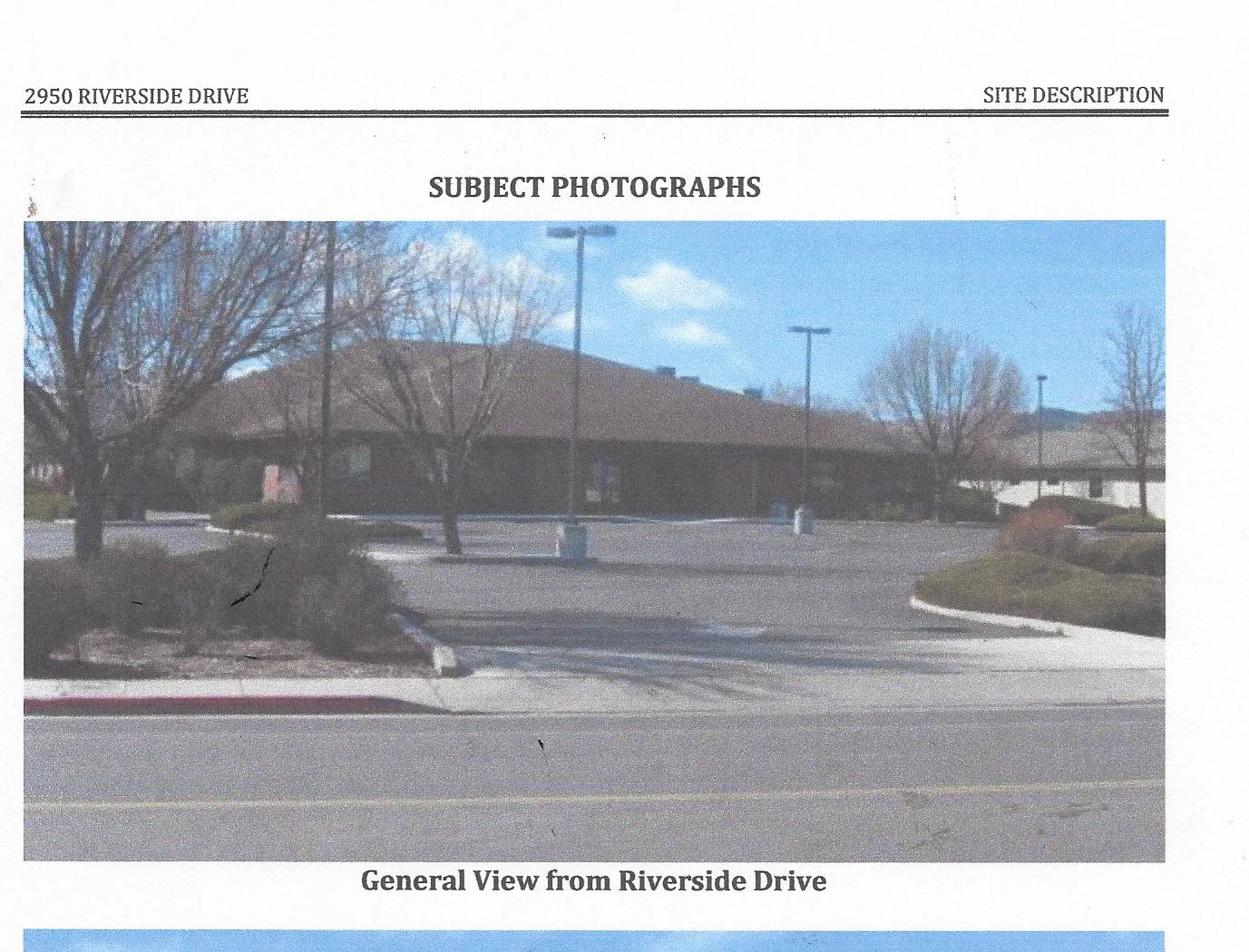 Lassen County CAO, Richard Egan told the Supervisors and the public that the 2950 Riverside building would cost $1,100,000
It actually cost to purchase 2950 Riverside: *$1,381,065.50
and the CAO also claimed that it would cost $600,000 to renovate
Actual costs as of 5/24/17:* 1,050,679.87
and the building is far from functioning at 100%
*public records from the Lassen County Auditor
...and the Lassen County Supervisors believed him?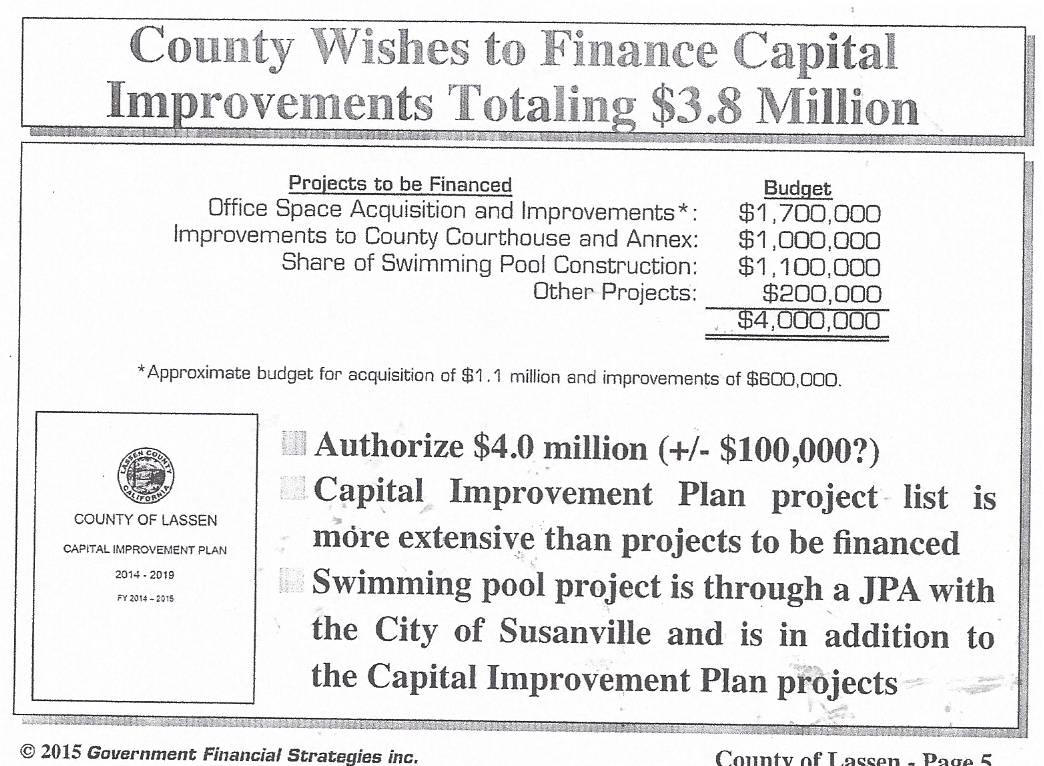 ALSO:
CAO Richard Egan inappropriately used $80,000 of the LCPIC fund to give to the HLVRA. The annual $80,000 commitment to the community pool was to be paid out of the Tobacco Fund.
Lassen County Counsel's Budget
Will Need Future Adjustments
During budget discussion on June 14/15. County Counsel was asked why there was a sudden jump from $1,000 in Memberships to $4,000 in Memberships. After the Board called a recess, County Counsel Burns stated that Memberships had been paid in "Office Expense".
Kan We Help submitted a Public Records Request for four years of County Counsel Budget expenses. The reports showed that not only Membership costs were paid out of Office Expenses but, Travel and Training had also been paid out of Office Expenses.
County Counsel, Bob Burns, was hired on May 16, 2014.
Lassen County Holds Budget Meeting today
Attendees conclude that there is not enough data yet and will meet again after the end of the fiscal year on July 11 @ 1:00 PM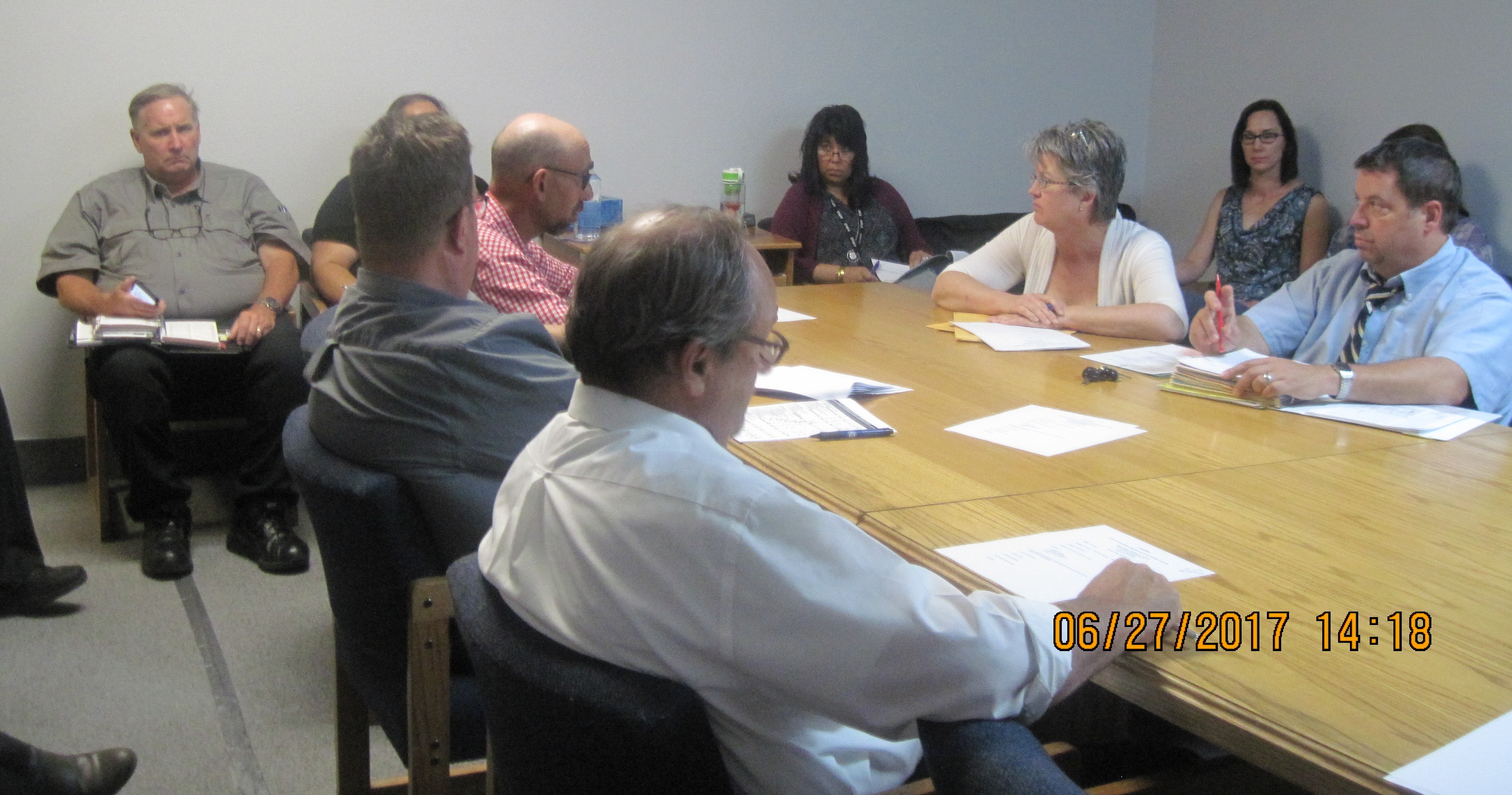 Supervisor Aaron Albaugh (red checkered shirt) on point with his questions and concerns. IMPRESSIVE SUPERVISOR ALBAUGH !!!!!!
Kan We Help files concerns
Lassen County plays with the Revenues to try and show a deficit and/or they increase fake expenses in bloated small line accounts to show a deficit
EITHER ONE IS NOT ILLEGAL
BUT
HIGHLY UNETHICAL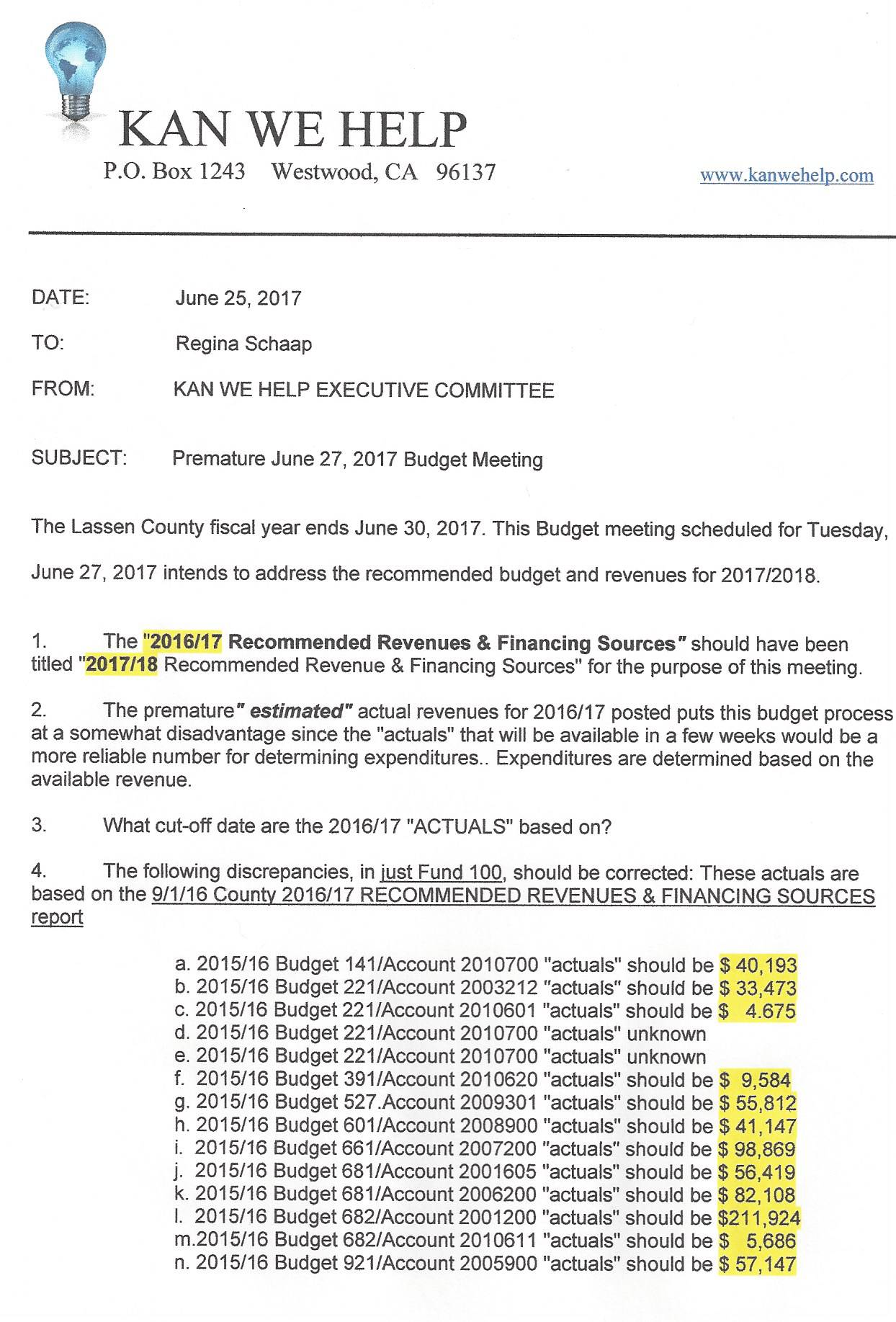 Honey Lake Valley Community Pool
will open on
Saturday, July 1, 2017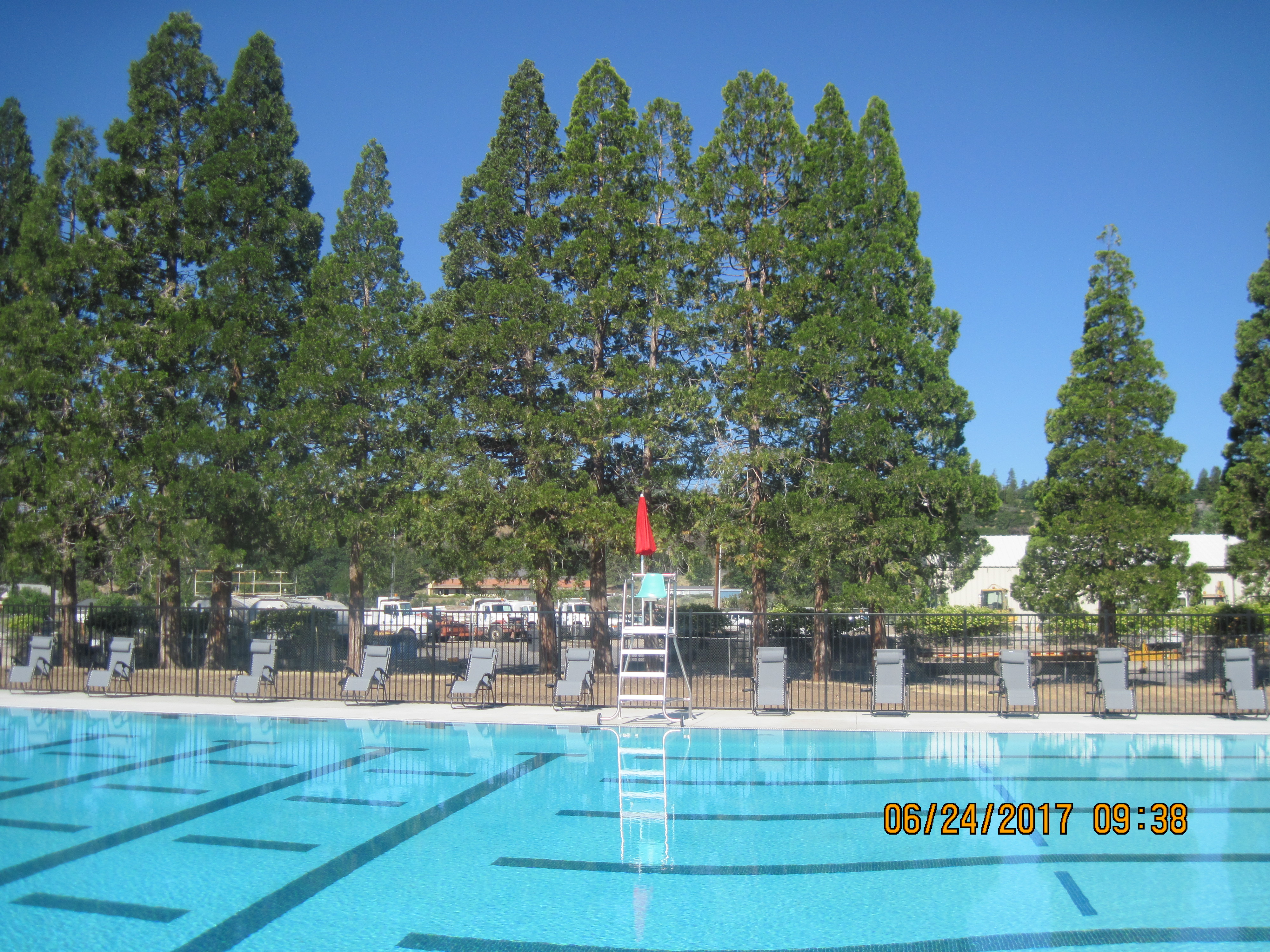 800 South Street, Susanville, CA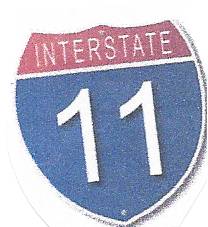 Interstate 11 held up in Congress Indefinitely
Republicans stop all movement of funds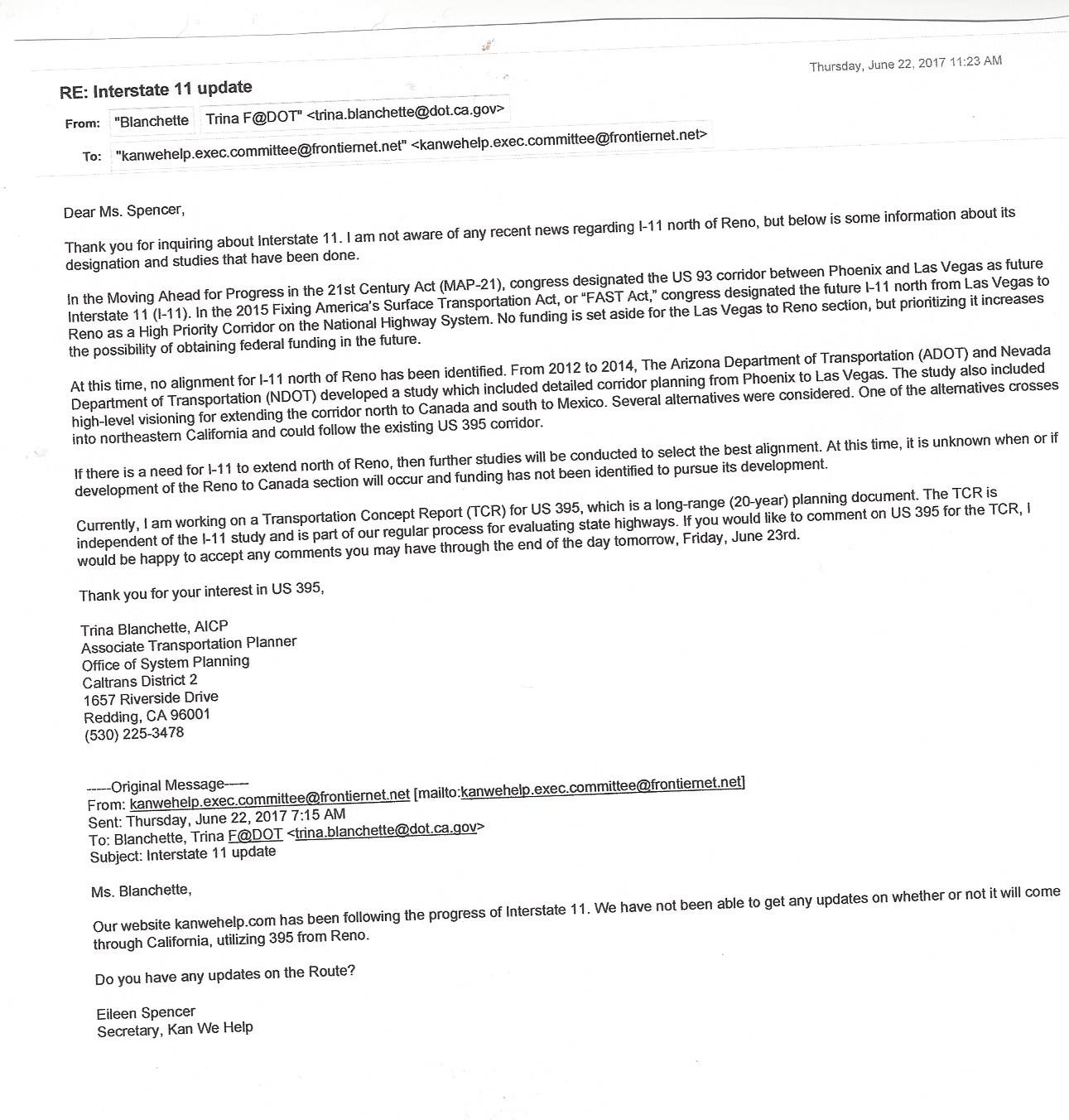 Lassen County Superior Court Judge
bumps
an "assigned" Judge
to hear
his friends son's case

This specific unethical action was named in the lawsuit against Judge Mallery that the Court Executive Clerk filed last year and won. Mallery was ordered to pay $184,830.99 in damages to the high court employee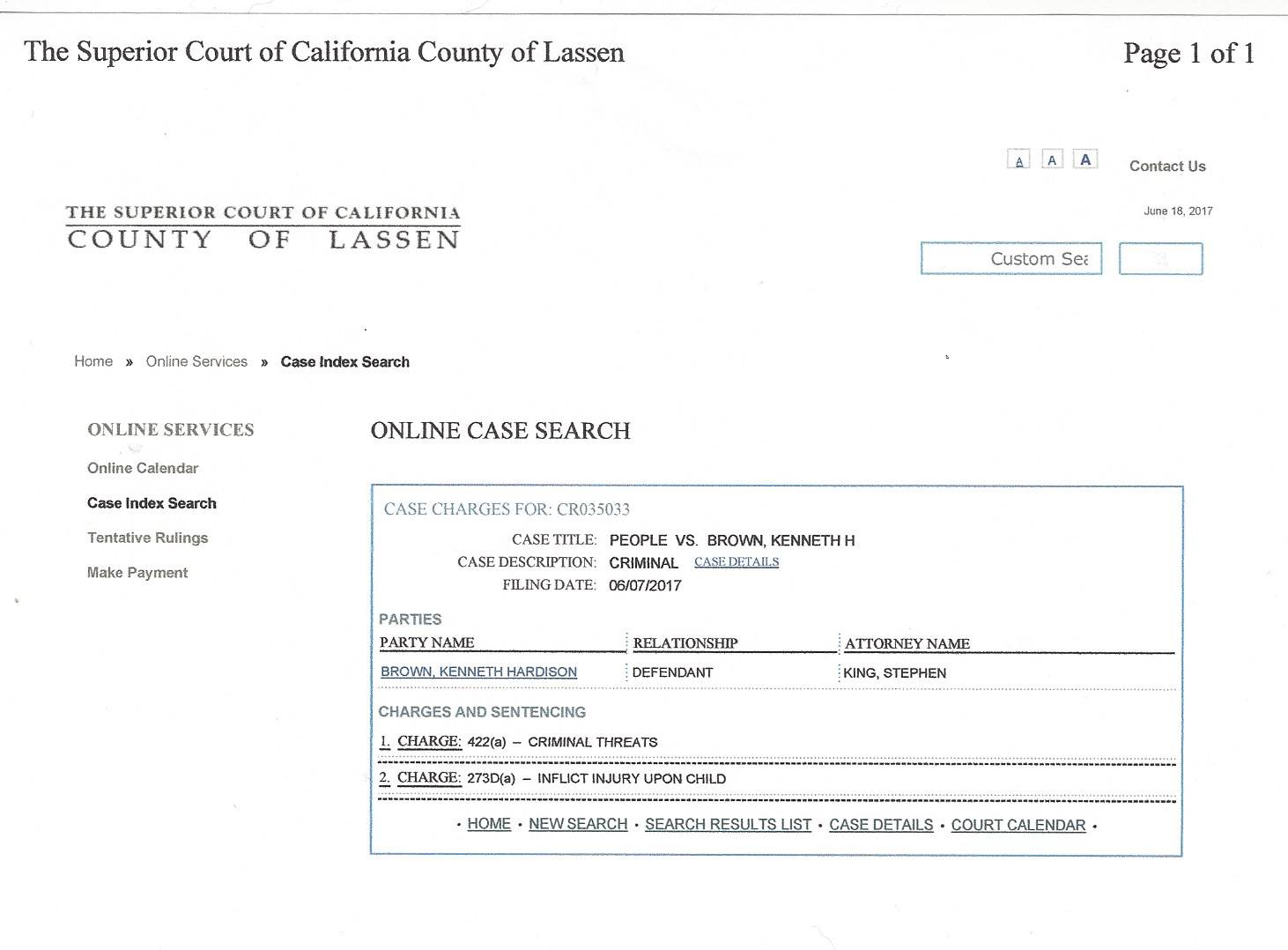 MORE ABUSES IN
UNHEALTHY COURT
First term Superior Court Judge Tony Mallery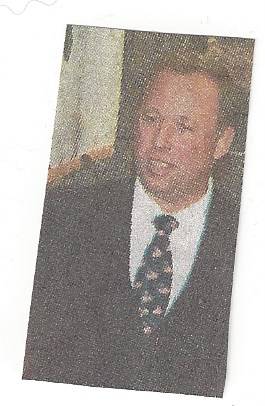 Manipulates Court Calendar
on Court Website
eliminating selected criminal cases
This Criminal Case (CR053033) is scheduled for a June 21, 2017 hearing but
does not appear on the Court Calendar.
This is Westwood's Chamber of Commerce President Gail Brown's son
Ken Brown lives at 611 Ash Street, Westwood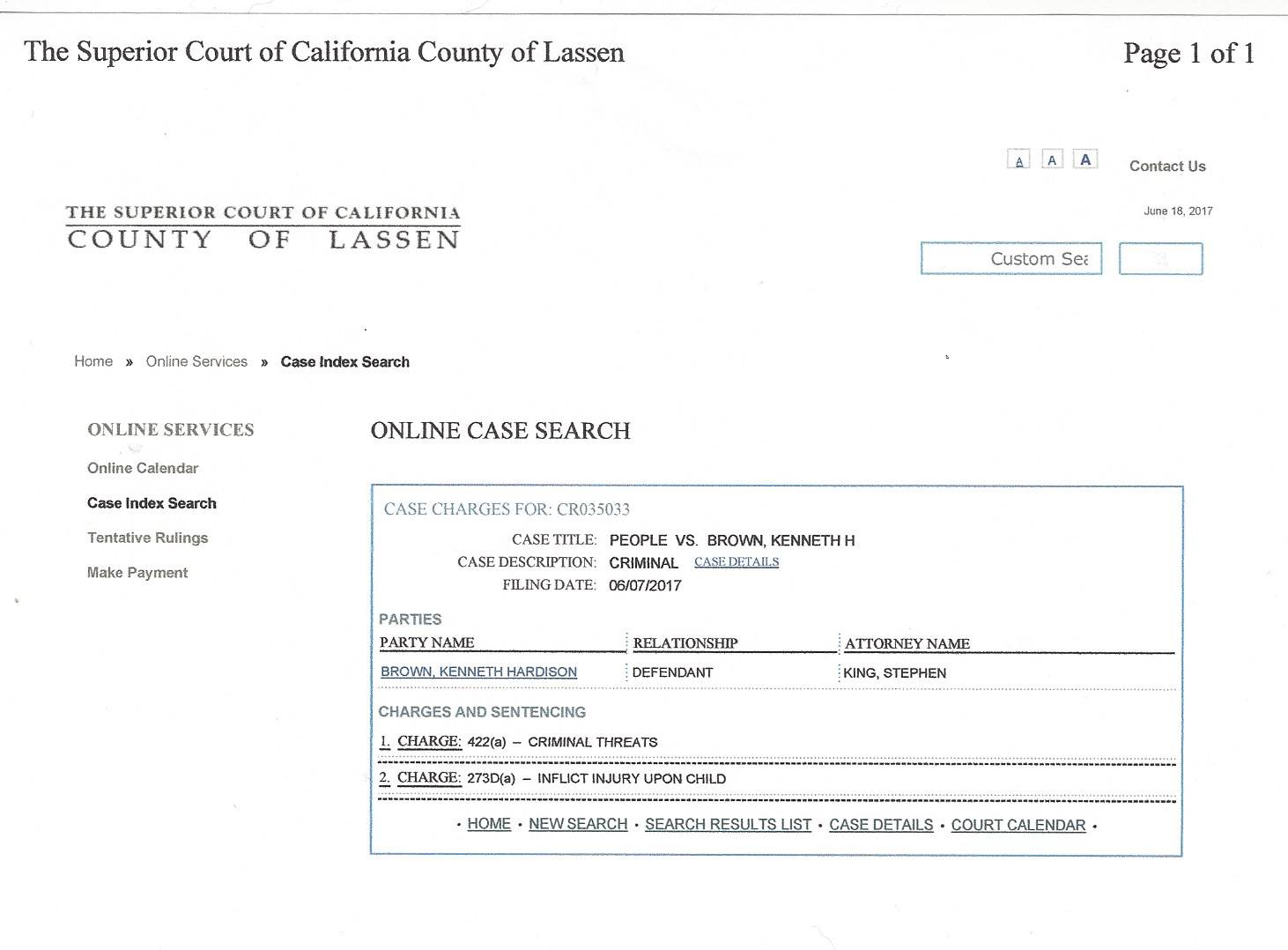 JUDGE MALLERY REMOVED THE FOUR CRIMINAL CASES FROM THE JUNE 21, 2017 COURT CALENDAR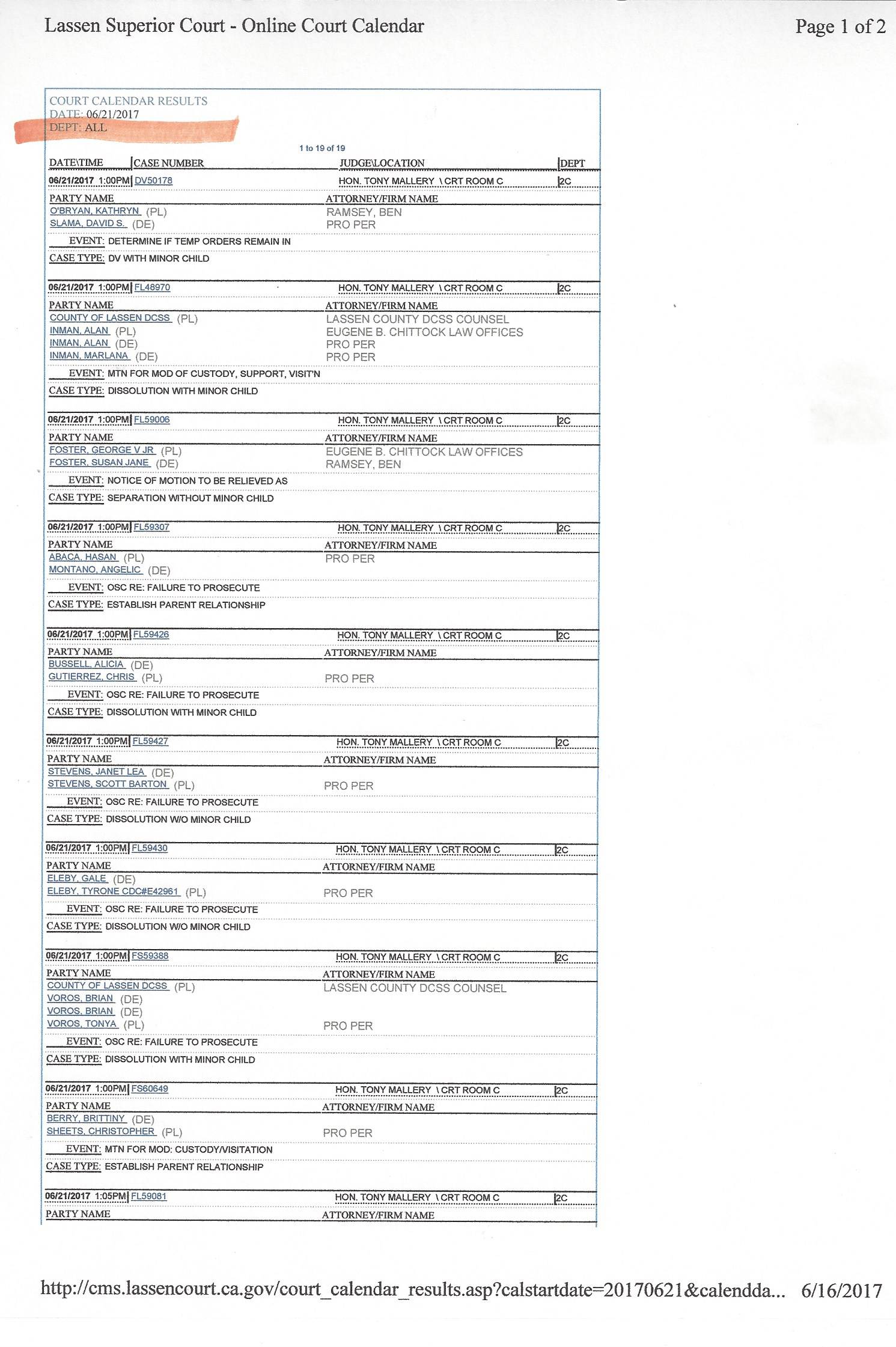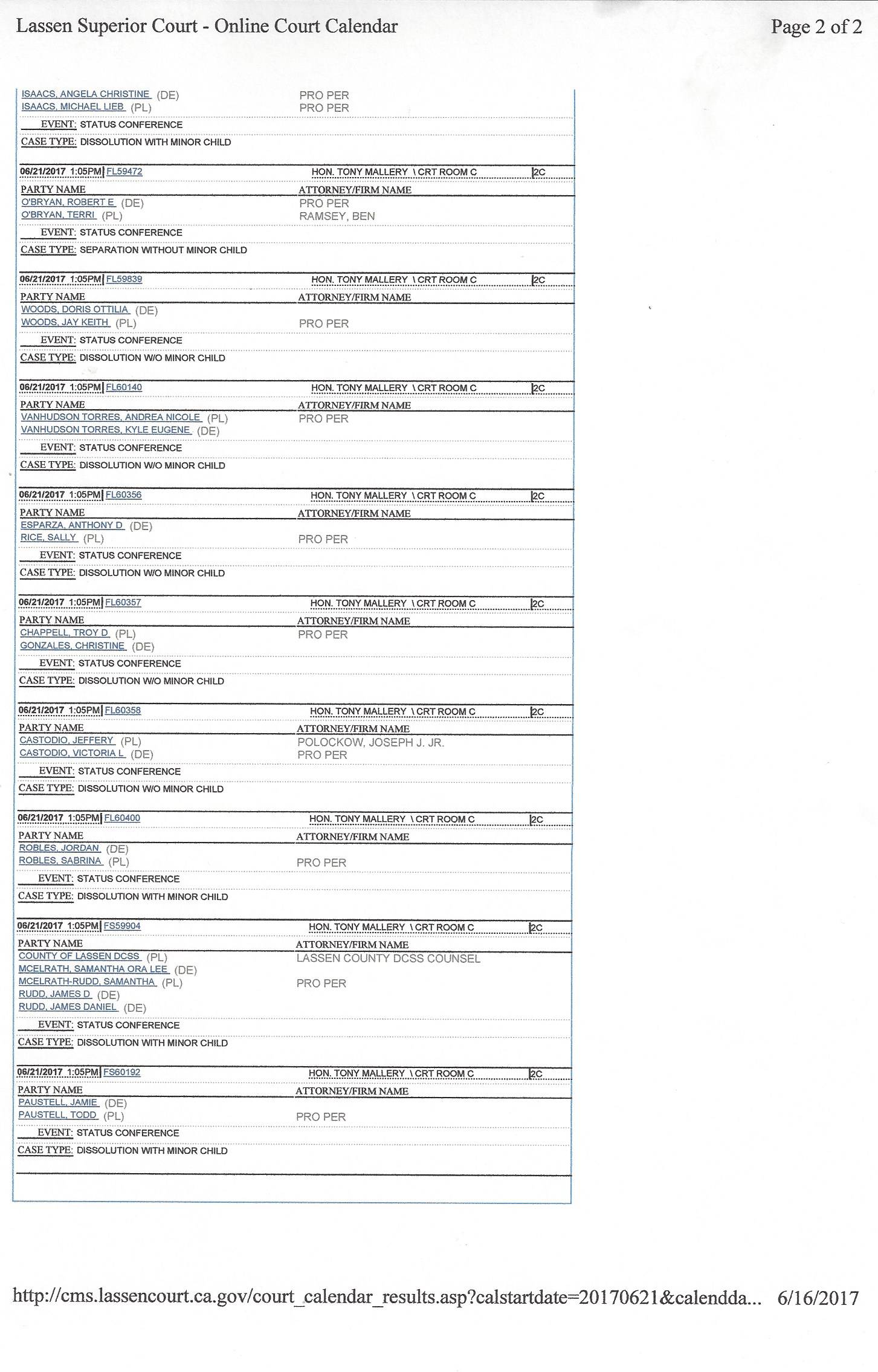 Lassen County Supervisors
Hold a two day "Meet and Greet"
Prior to the Budget Committee meetings
Left to right: CAO Richard Egan, County Counsel Bob Burns, District 5 Supervisor Tom Hammond, District 3 Supervisor Jeff Hemphill,
District 4 Supervisor Aaron Albaugh, Blocked from view: District 1 Supervisor Chris Gallagher & District 2 Supervisor David Teeter
All Department Heads made presentations on...what they do
In the past, only Supervisor Chapman or Supervisor Pyle chaired the Budget Committee. This Committee reviews the revenue and expenditures for Lassen County and submits a budget for the Board of Supervisors to adopt. The County's fiscal year is from July 1, 2017 to June 30, 2018. In the days to come, before June 30, 2017, the Supervisors will adopt a preliminary budget so they can continue to run Lassen County.
The Lassen County Budget Committee, open to the public, will then fine tune their expenditures and revenue streams before October. Department Heads will have an opportunity to defend their budgets.
Last year, Kan We Help presented the full Board with evidence that certain budget accounts hide millions of dollars in-plain-sight (Memberships, travel, office supplies, conferences). Kan We Help exposed over $6,000,000 in padded budget accounts. The CAO could not publicly state his usual claim that the County was running a million dollars in the red.
Kan We Help video taped the Budget meetings last year, at the Administration Building on Roop Street in Susanville. It was standing room only. The Budget Committee meetings will be video taped this year, no matter where they are.
This year the "new" Board is looking at the County Budget with a new respect of WHERE the money is.
Drug Dealers in your neighborhood?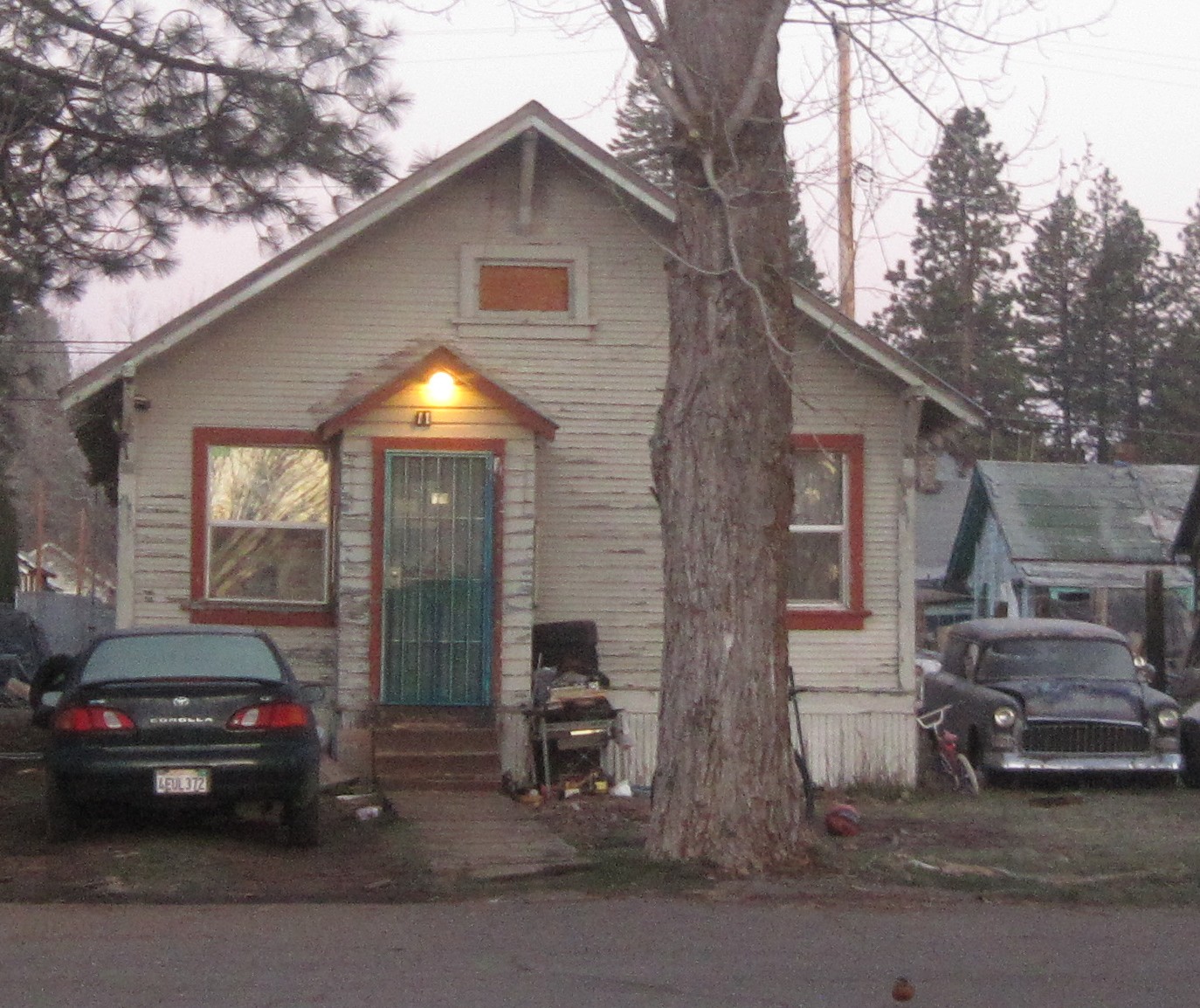 They can look like this but more than likely you wouldn't even suspect that it is a drug house unless you watch the "traffic"
Drug Traffic @ Drug houses: Cars or pedestrian traffic that is frequent and lasts less than a minute.
Delivery of product: Will be accompanied by the Enforcers, Look outs, & some use the intimidation of dogs
Distribution of product from Drug Houses: Unusual amount of "children" showing up on a specified day, to the drug house, and leaving with full back packs.
The saddest reality of "drug houses" is the use of children
SICK CYCLE:
Child Protective Services will take the children out and then have to put them right back in
Law Enforcement knows where each and every one of these DRUG HOUSES ARE.
In Lassen County drug deals are made in broad daylight on any corner of of any town
Lassen County District 1 Supervisor Gallagher
to hold
Town Hall Meeting
at the
Westwood Community Center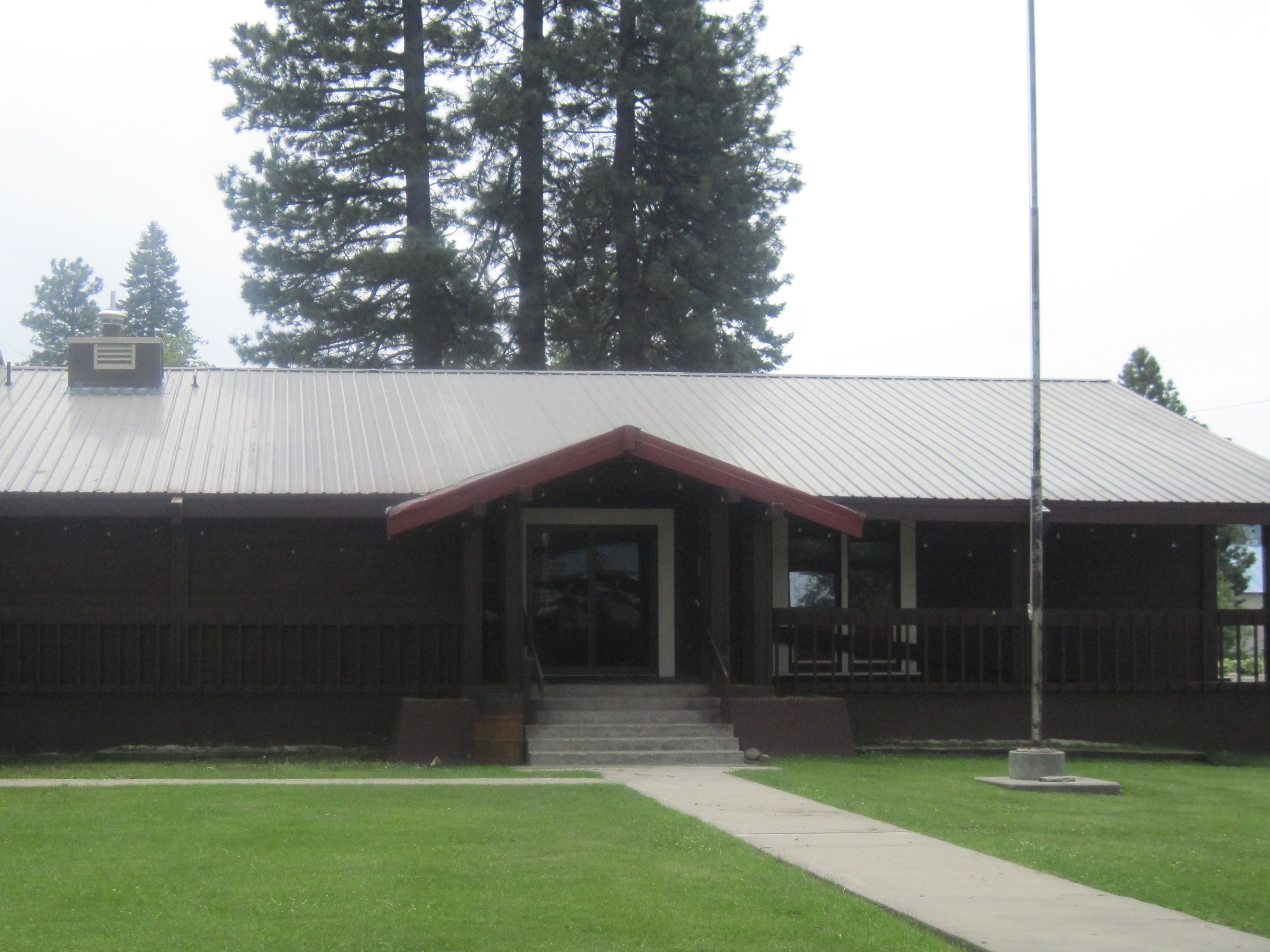 Westwood Community Center, 3rd/Ash Street
Thursday, June 15, 2017 at 6:00 PM
Lassen County District 1 Supervisor
Chris Gallagher
WESTWOOD'S HERO
Successful Clean up Day
Residents took advantage of the free dumpsters Supervisor Gallagher brought to Westwood. Most Westwood Residents complied with County letter to cleanup "trash" on their property
NOTICE:
@1:00 pm -DUMPSTERS FULL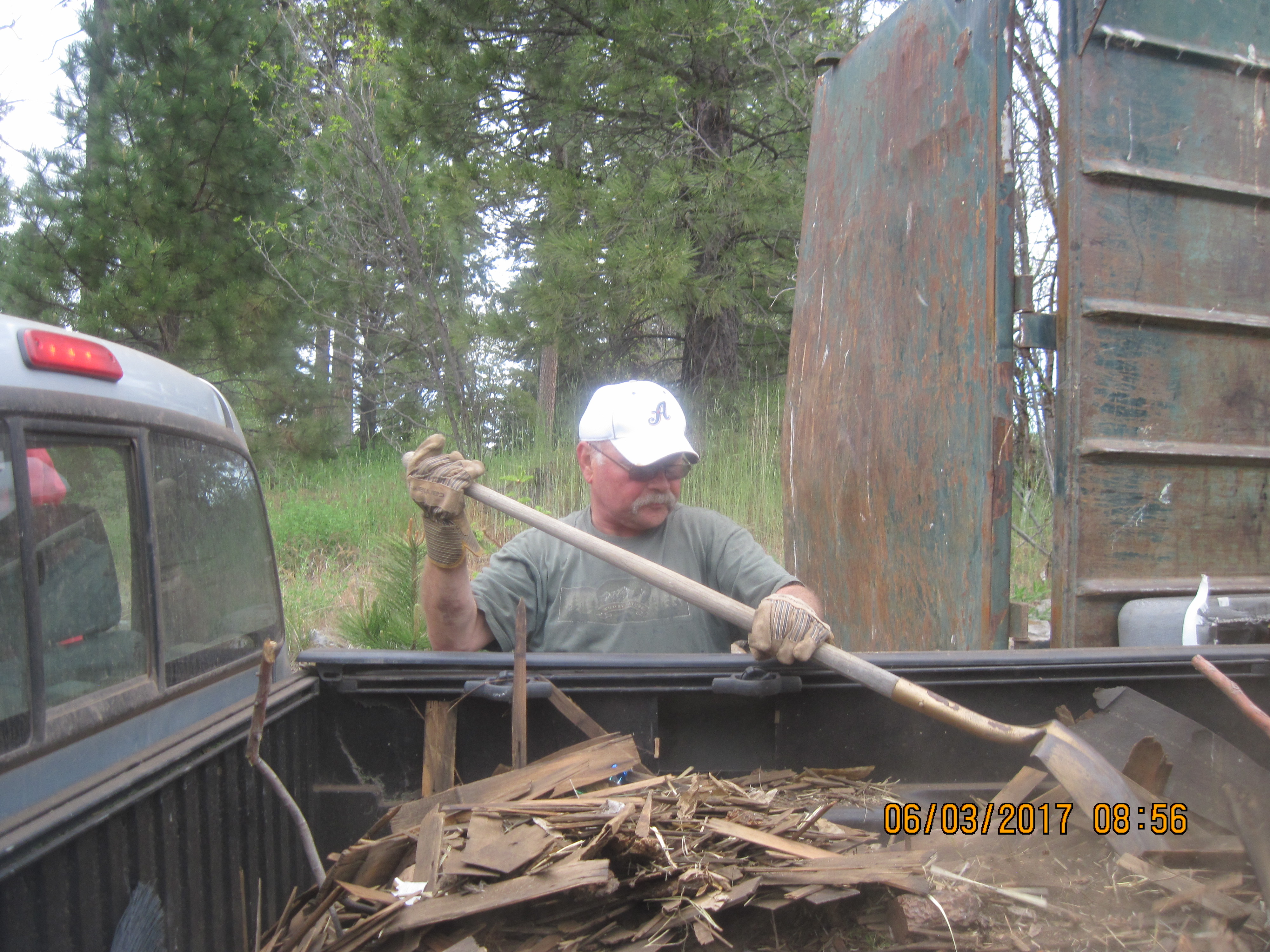 Supervisor Gallagher has done more in six months than former Supervisor Bob Pyle did in his 12 years as Supervisor of District 1
Then there are home owners, like 211 Delwood Street, Westwood, (out of protest) that have added to their piles. They do not intend to comply
Worst property in Westwood ?
Out of shear contempt, this homeowner has added more debris and trash which now extends into the street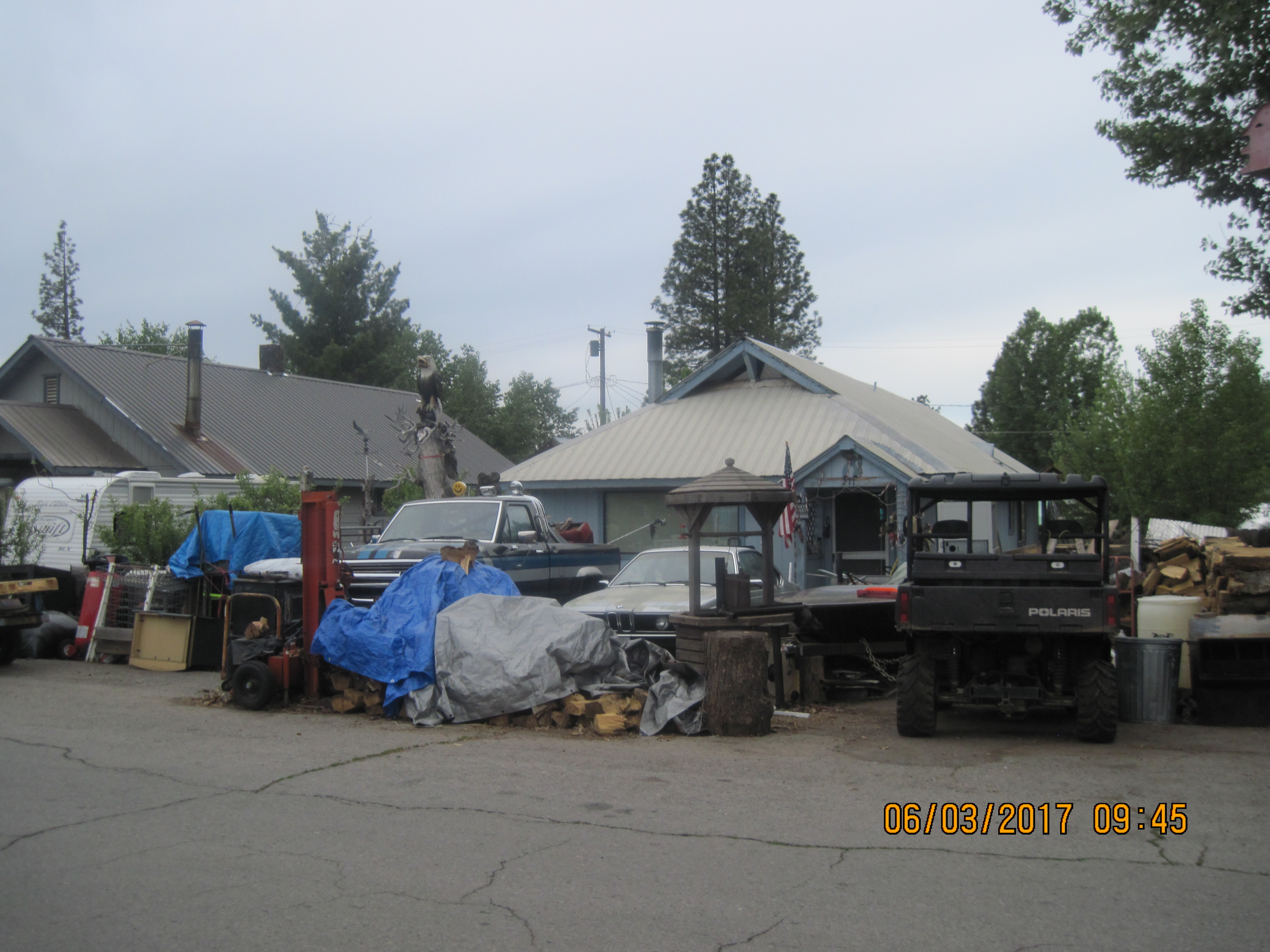 Trump's Withdrawal from the Paris Climate Agreement Today
Tells the World and Americans:
DIE QUICKLY
The United States joins the only two countries that did not sign on to the Paris Accords; Syria and Nicaragua
We have yet to determine
how stupid this President is.