THE BULLETIN BOARD
kanwehelp.com
The Lassen County Original Bulletin Board
page one
daily news & current events
"An investment in knowledge always pays the best interest",
Benjamin Franklin
The Lassen County Scoop Archives







NEW...."Caught with your pants down" page and his twin brother "Knotagin"
ARCHIVES:
What a tangled web we weave when first
we practice to deceive
The third certainty in life, besides death and taxes,
corruption in Lassen County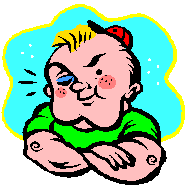 CHAPMAN- the attention strumpet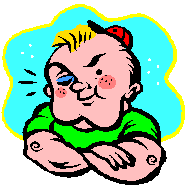 BUSTAMANTE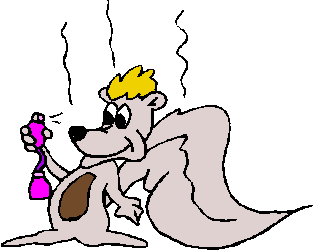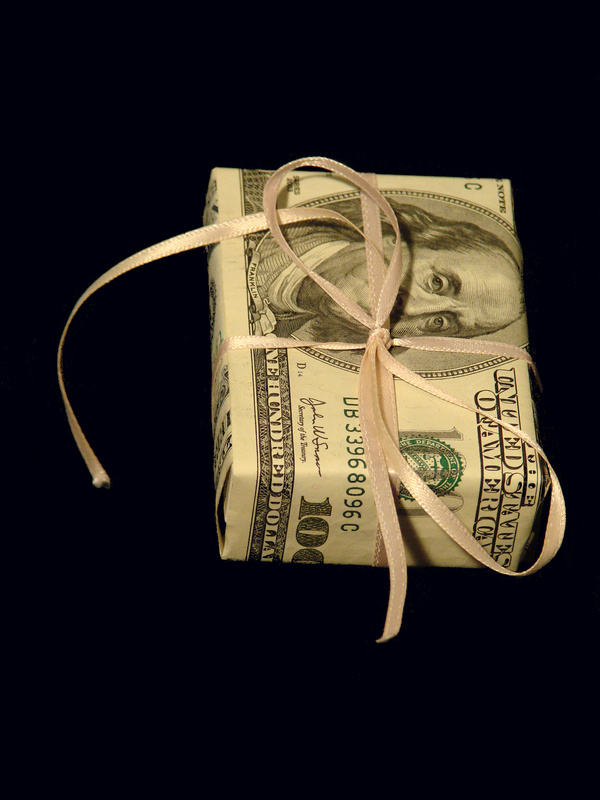 HAMMOND-a for profit elected official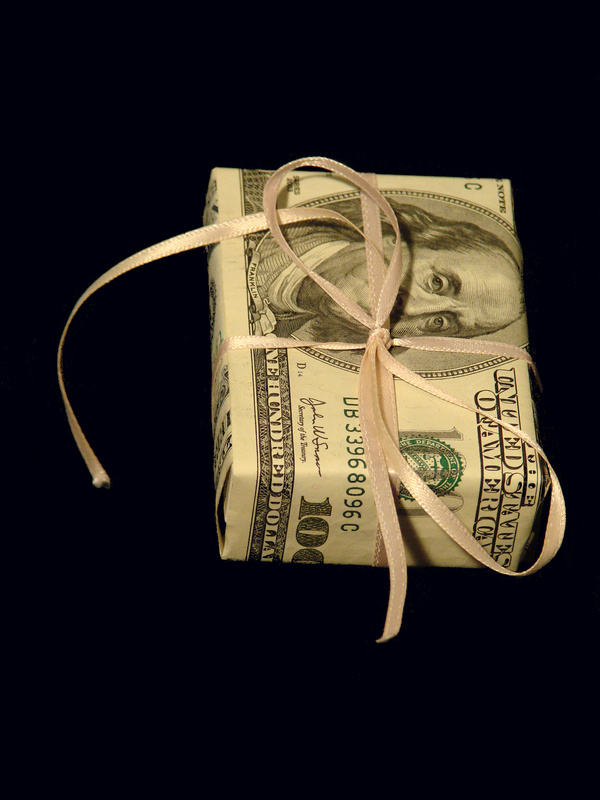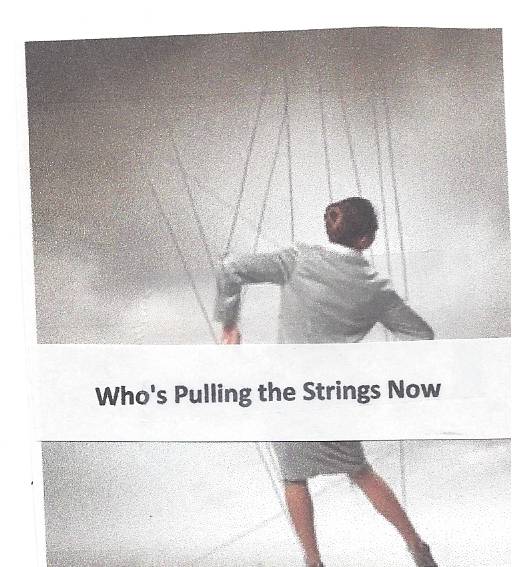 District Attorney Stacey Montgomery

President Harry Truman
"I never did give anybody hell, I just told the truth and they thought it was hell"
Lassen County CAO Issues
Third Request for Proposal
for the Remodel of the
"WHITE ELEPHANT"
Absolutely no inspections were ordered by Lassen County prior to purchasing this 20 year old building.
The Lassen County CAO recommended buying this overpriced falling apart building that was never maintained for $1,300,000.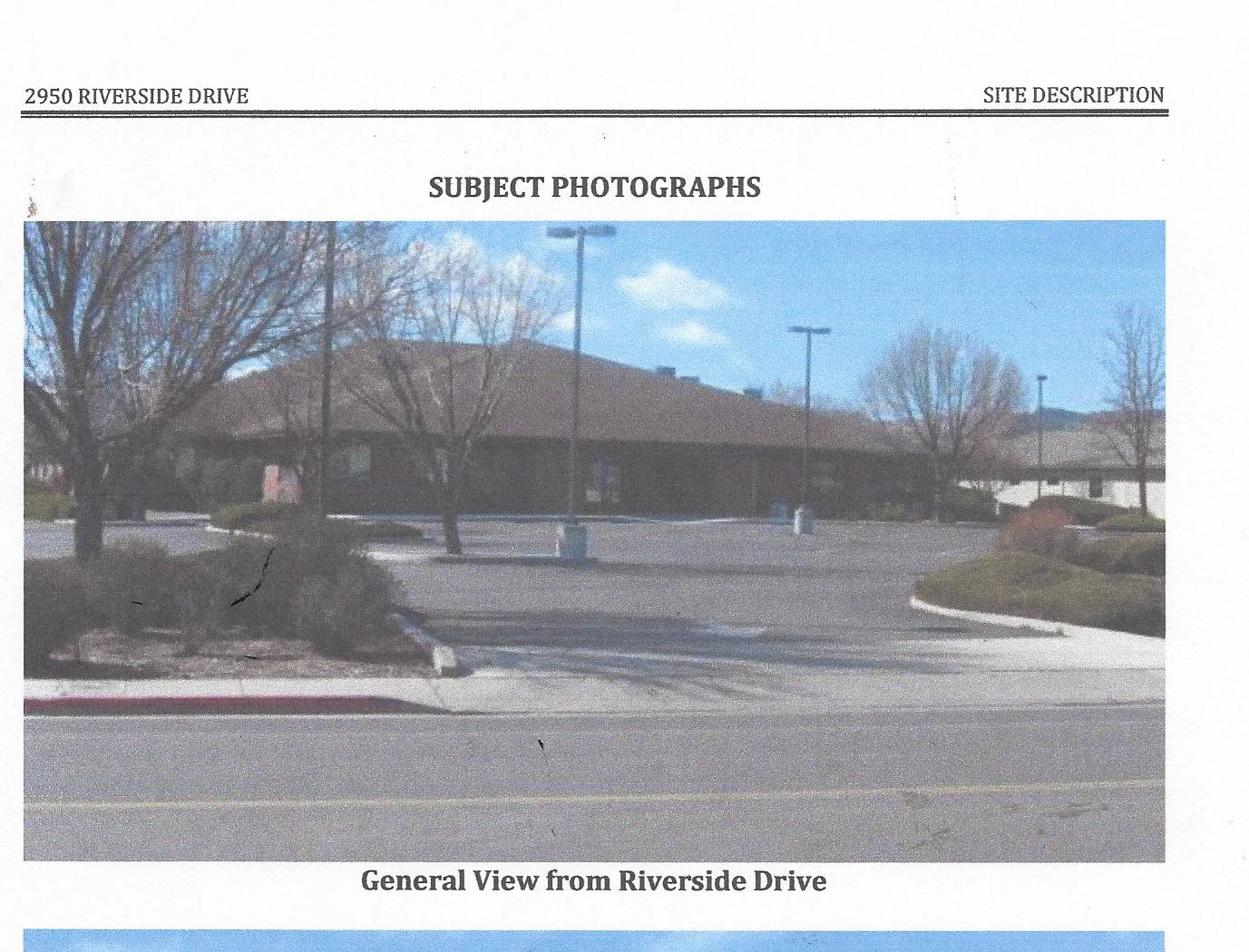 Now, the Supervisors have to repair this building that will end up costing over a $1,000,000. In the meantime it just sits there.......
Kan We Help will watch every penny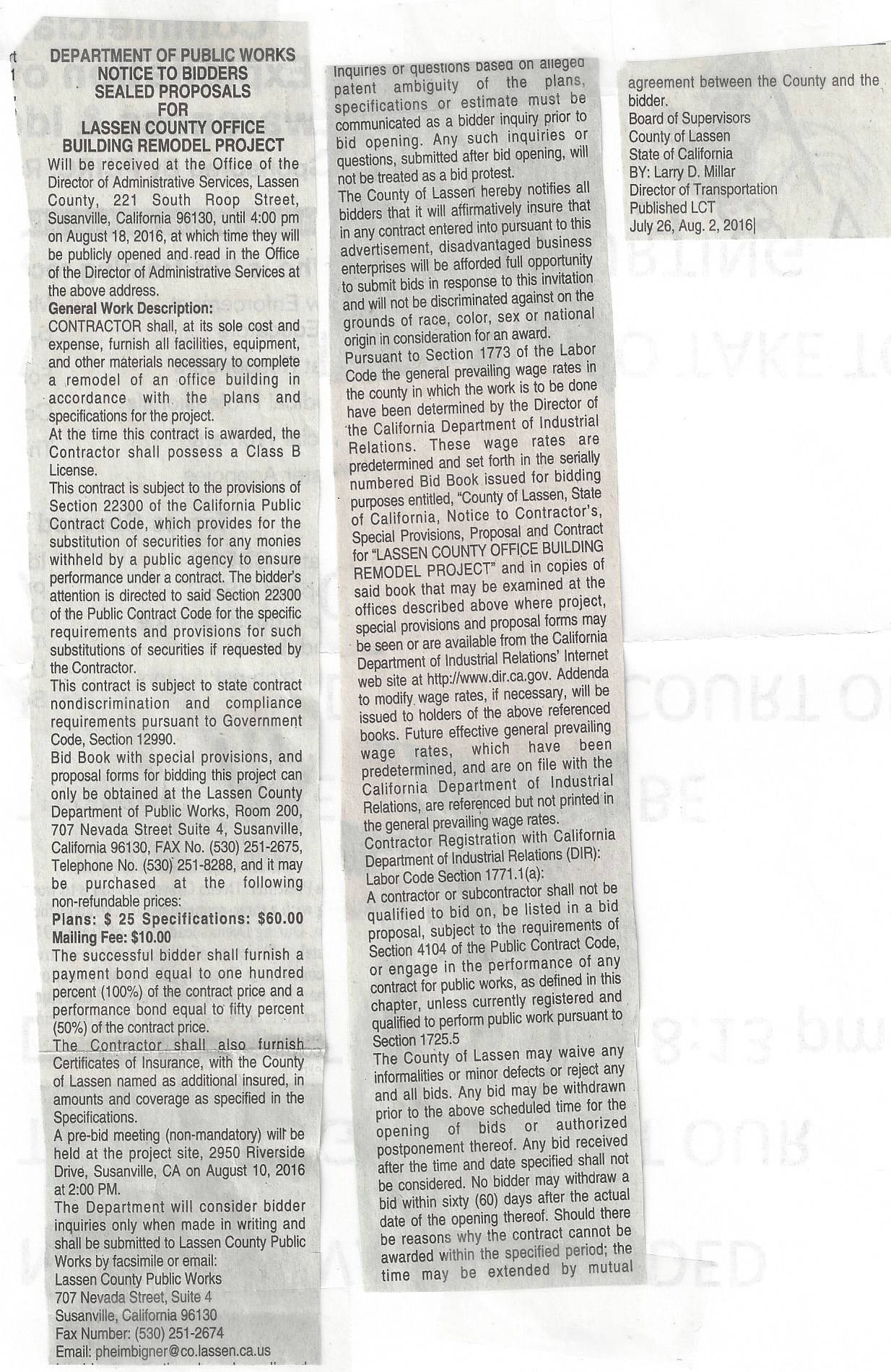 The Supervisors rejected the bid because they don't have the money.
CAO Richard Egan suggests that the work be bid out in piece work and the County will be the General Contractor. The problem with this is Lassen County does not have ANY PERSONNEL WITH THE SKILLS TO DO THIS. Also, Egan believes that it will be harder to track the money they spend.
GUARANTEED:
this decision will end up costing the taxpayers double and will delay occupancy until 2017.
Julie Bustamante's Agenda Deception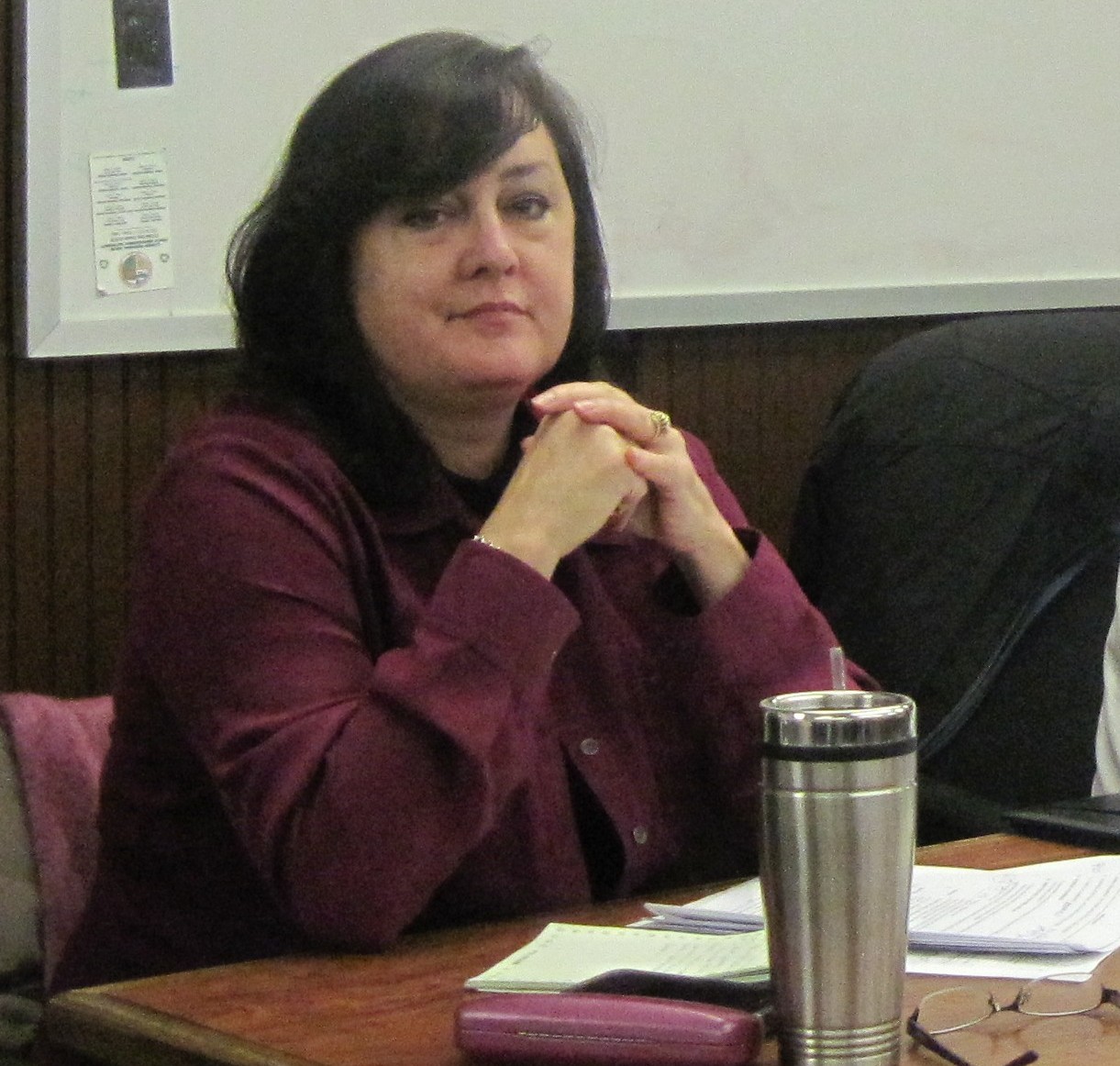 Lassen County Clerk, Julie Bustamante
All Lassen County Supervisors have been notified that County Clerk, Julie Bustamante, intends to falsify the July 12, 2016 Board of Supervisors Meeting Minutes.
July 12, 2016 Consent Calendar
Bustamante's Minutes reflect that these Consent Calendar Agenda Items have been placed in "Department Reports".
Next, will Bustamante add agenda items that don't even exist ?
t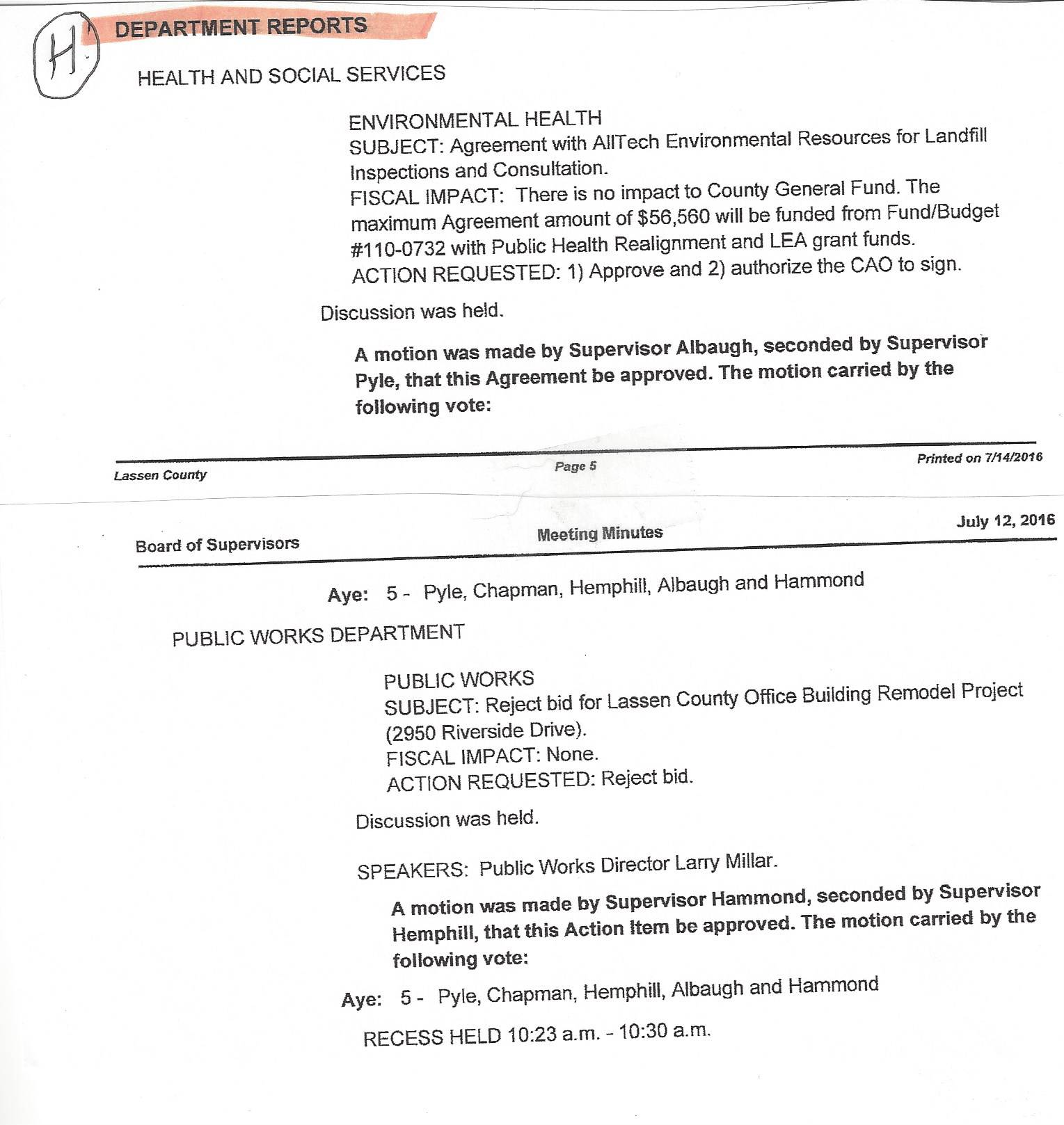 Will her next attempt be to add Agenda items to Minutes that were never even on any Agenda
Kan We Help Exposed the Failure of the Supervisors
to
Convene the Community Development Commission
for any action on the Westwood Warehouse property
they moved Grant money w/o convening the LCCDC

they paid off a USDA loan w/o convening the LCCDC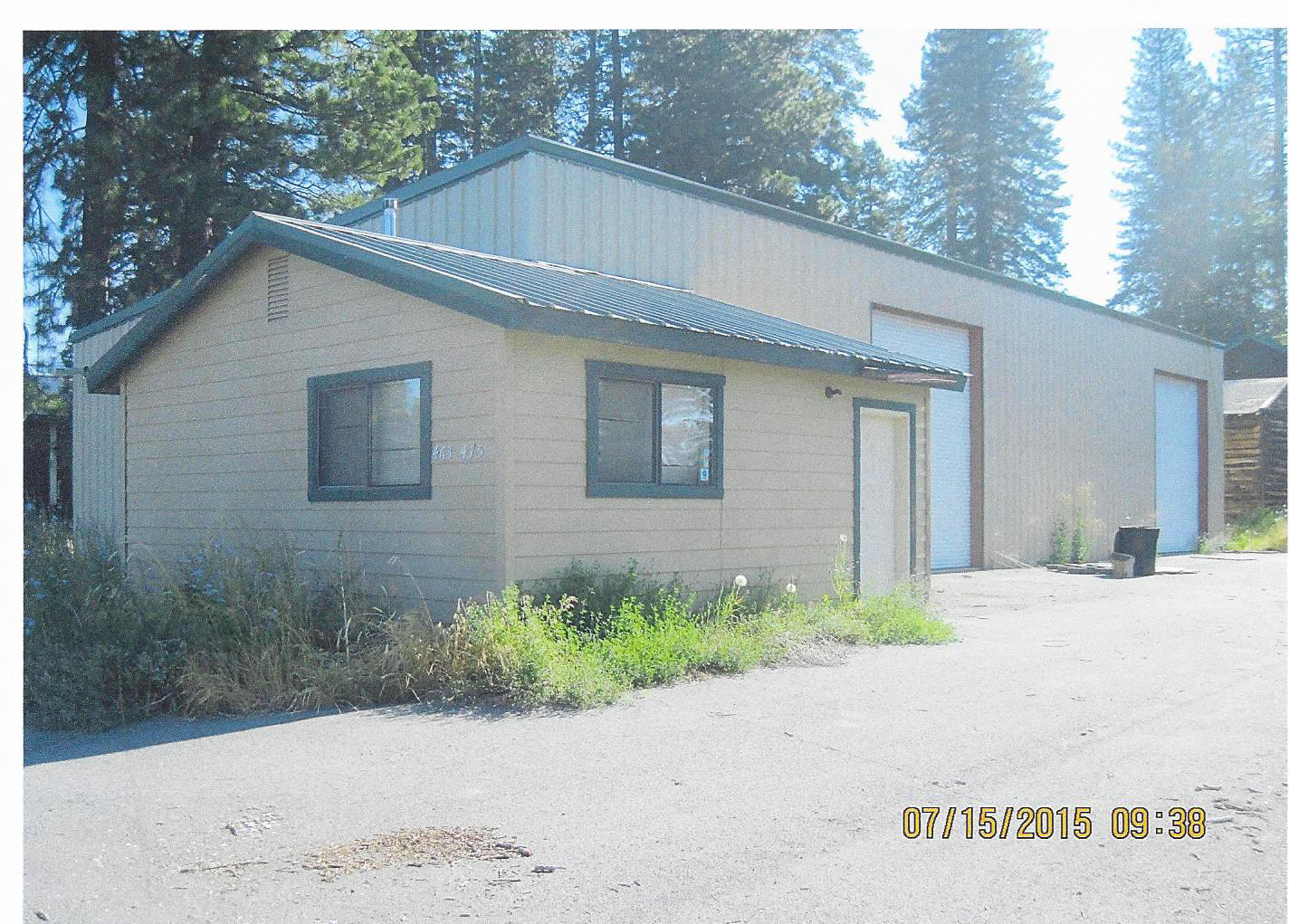 463-475 Birch Street, Westwood
APN 125-010-47 & APN 125-010-48
Public Records indicate that the LCCDC never met to approve any pay back of the $50,000 USDA loan or transfer ownership or use of this property
Richard Egan claimed that the Community Development Commission was dissolved
Click on link below & scroll down to "Business/regulations" at bottom of page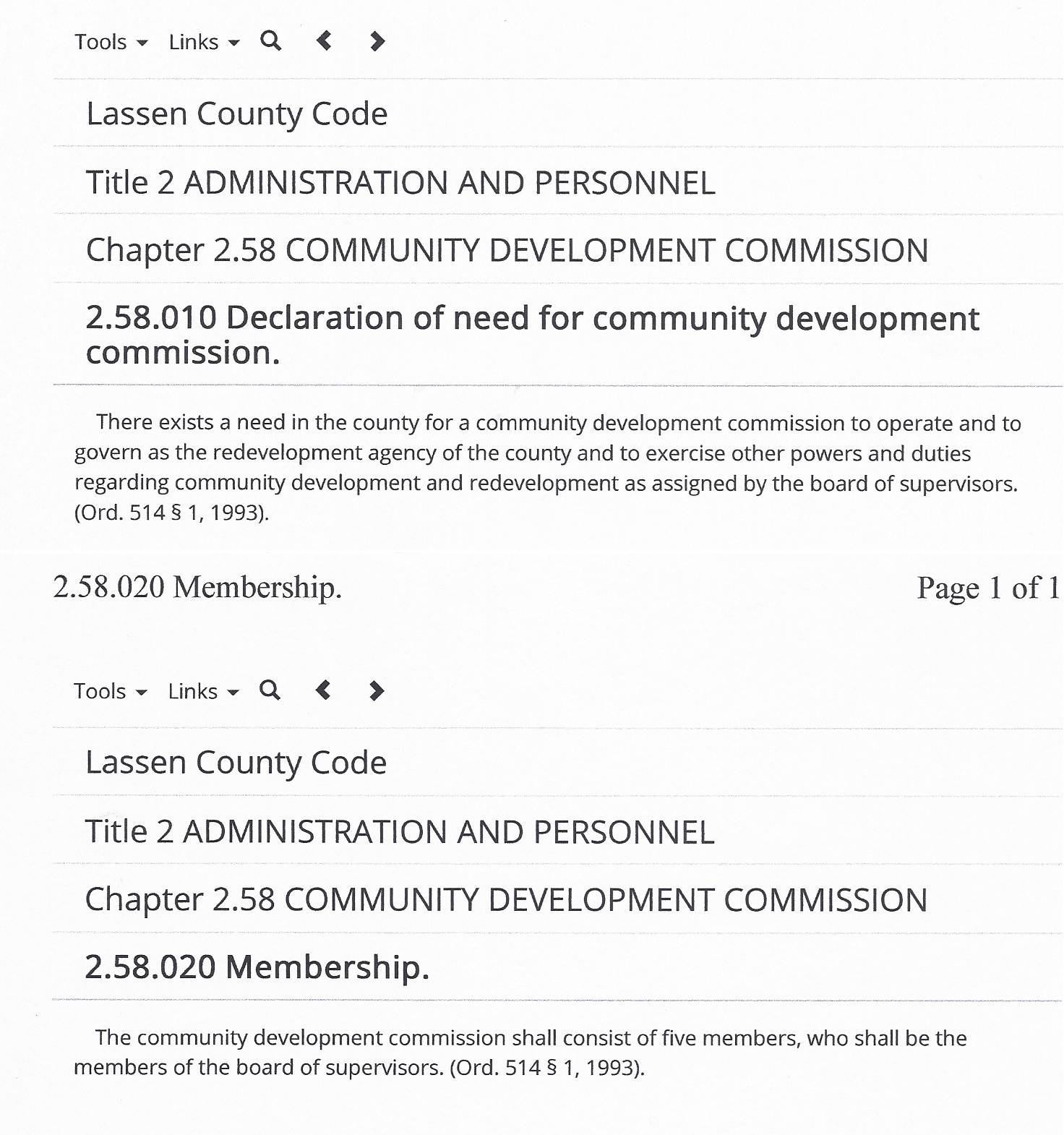 Kan We Help has stayed on this story and now the Supervisors are being forced to take care of the "unfinished" business with this Commission........but to go out-of-town to do it?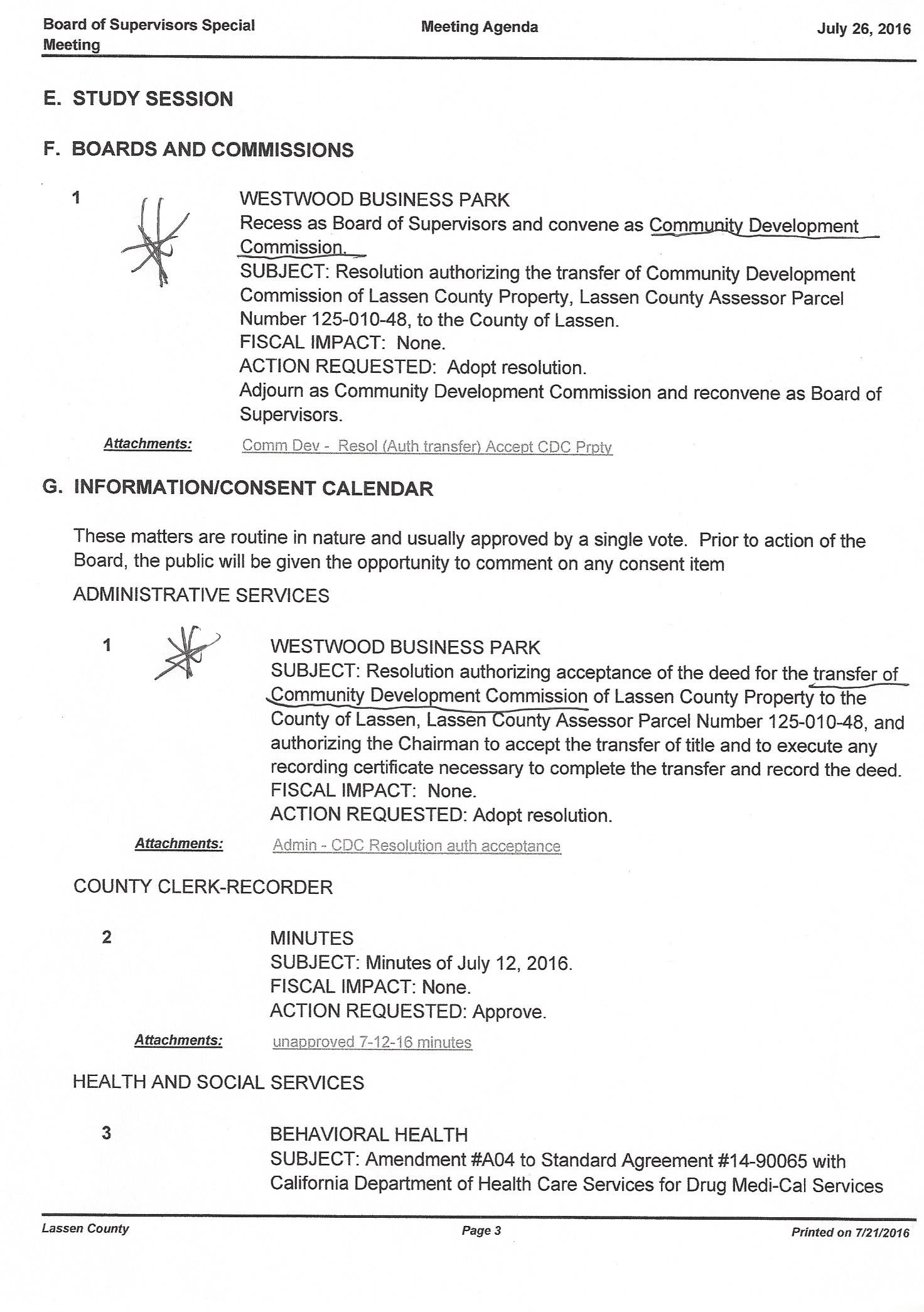 The Lassen County Supervisors are Cowards in the worst way
They put the SEIU Unfair Labor Practice Complaint issue in "Closed Session" and then take their show out of town to Beiber on July 26, 2016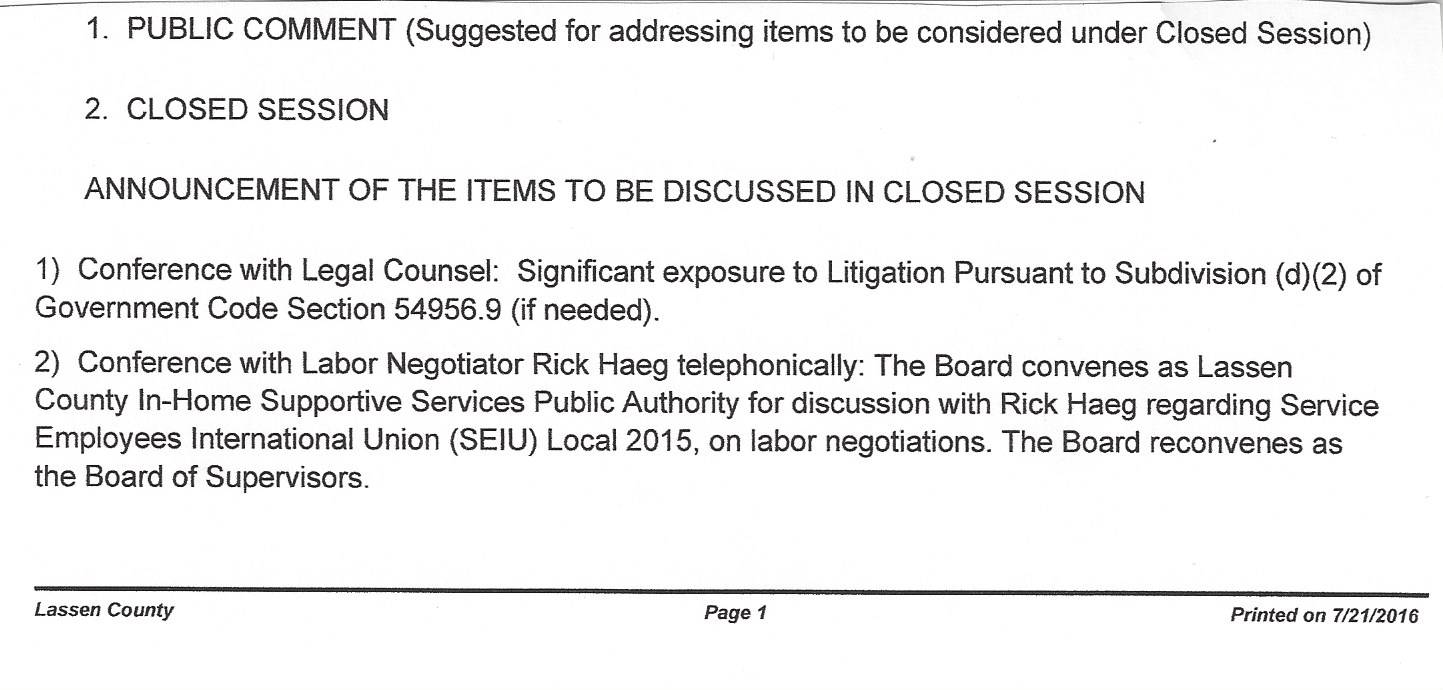 On April 13, 2016, a SEIU representative asked in Public Comment the Fund & Budget their members are paid from. The Supervisors refused to disclose that very "public information"
On July 12, 2016, a SEIU representative again asked in PUBLIC COMMENT for the Supervisors to get involved. The County has refused to recognize the SEIU Labor Union. The Union is asking for a $ .50 raise for these in-home care givers.
Chapman attempts to belittle this presentation as inappropriate

Let's look at September 8, 2015 last year when one of the Sheriff's Departments contract negotiations broke down and was pushed to an impass
WATCH THIS VIDEO: PLEAS FROM THE SHERIFF'S DEPARTMENT
Sheriff Deputies, Jones, Mineau and McGarva
plea their case in PUBLIC COMMENT
Lassen County Refuses to Bargain
With long term health care workers
SEIU Local 2015 files Unfair Labor Practice complaint against Lassen County
Cindy Vonseca, from SEIU, Local 2015, is a member of a 300,000 member Union that represents long term health care workers. These workers help seniors and the disabled stay in their homes.
The Union wants a $.50 raise and Lassen County refuses to recognize the Union workers and will not bargain with their Union.
When Lassen County refused to give the Sheriff's Deputies a raise and pushed them almost to a Strike, Chapman never said a word when all of the Deputies came before the Board in "PUBLIC COMMENT" to protest
Listen

to how Supervisor Chapman treats the people that help our seniors and disabled.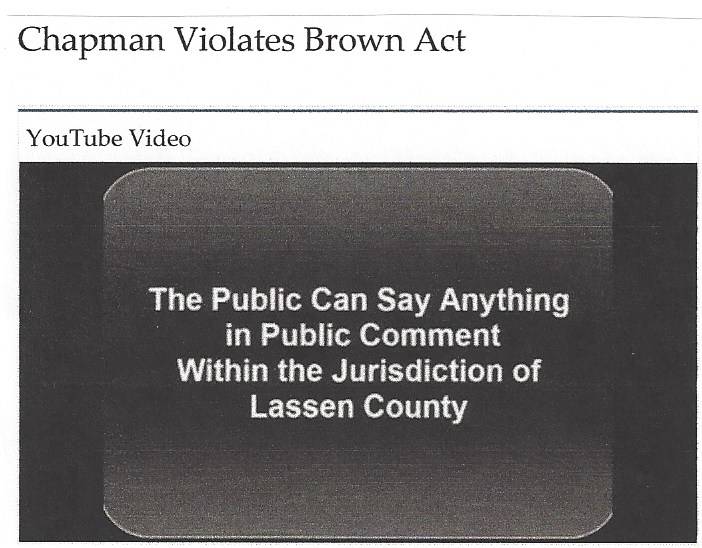 Where is the shame, Mr. Chapman, when these same people helped your own father?
Think about this Mr. Chapman: Some day they will be emptying your bed pan...............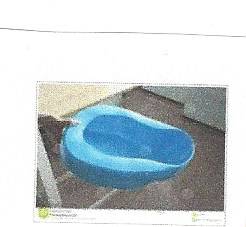 Chapman cancelled the July 19 Board of Supervisors meeting and moved the next one 60 miles out of Susanville
You can run Mr. Chapman but you can't hide

Bustamante Just Doesn't Care
The regularly scheduled July 19, 2016 Board of Supervisors meeting was cancelled. But still no Notice to the public on the Supervisors website recording this canceled meeting.
What a tangled web we weave when first
we practice to deceive
The regularly scheduled July 26, 2016 Board of Supervisors
meeting has suddenly become a
"SPECIAL" meeting in Bieber ?
Kan We Help has informed the County Clerk that Agenda Item G-2, in the 7/26/16 Consent Calendar, fails to report, in the July 12, 2016 Minutes, that Consent Calendar G-5 and G-7 were pulled by Supervisors for discussion and had a separate vote. Instead, the County Clerk has placed these two items incorrectly in "Department Reports"
(Agenda G, Consent Calendar, illegally prohibits the public from pulling any of the Consent Calendar items for discussion; Brown Act Violation 54954.3)
BUSTAMANTE HASN'T CARED
ABOUT HER JOB
IN A
LONG, LONG, LONG TIME
It is just a paycheck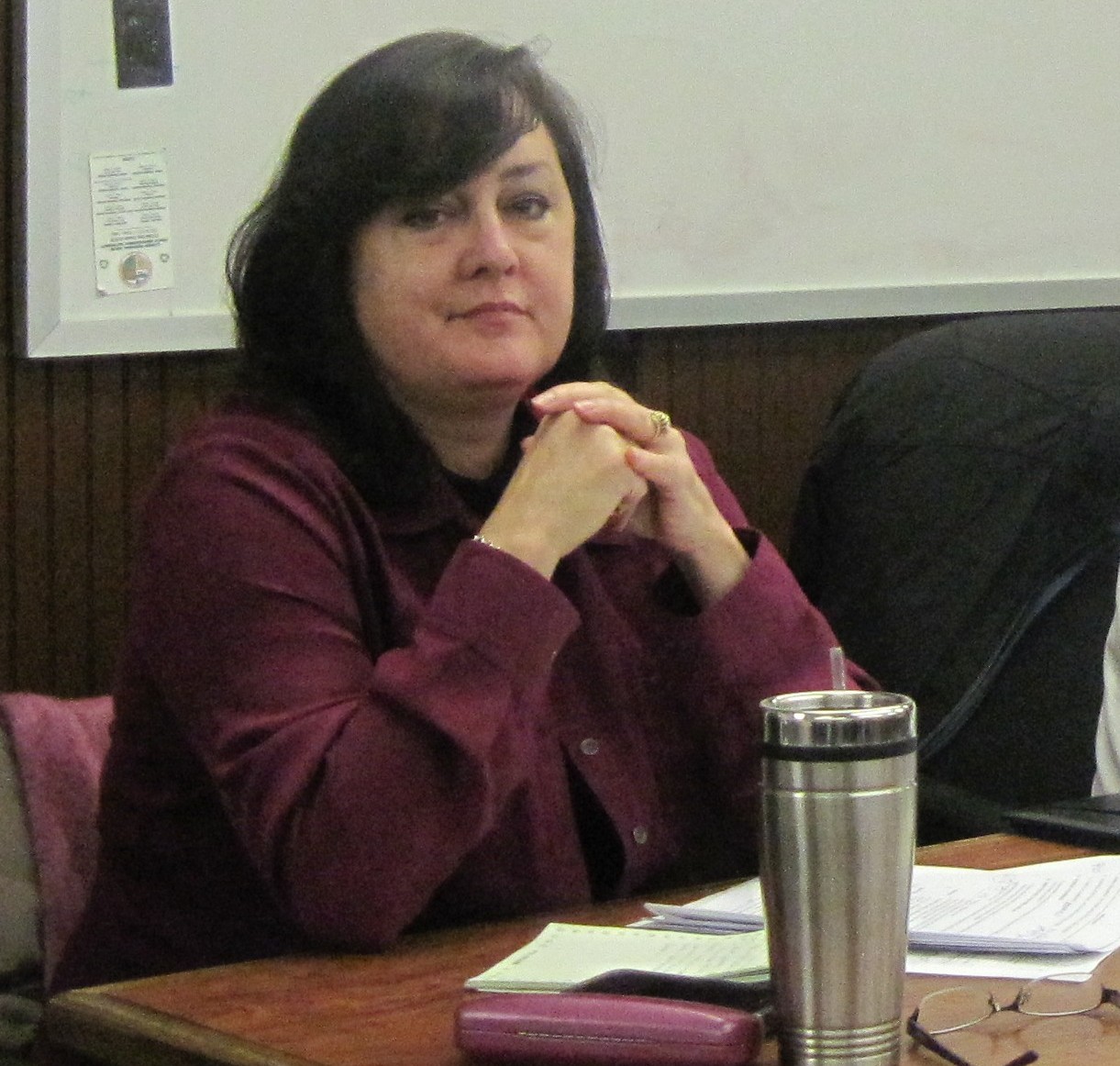 Fails to
Post July 19, 2016 Meeting Notice
Julie Bustamante fails to respond to Kan We Help's questions
Two Lassen County residents drove (from Doyle) to attend the July 19, 2016 Board of Supervisors meeting in Susanville and the doors were locked
JULY 19, 2016 WAS A REGULARLY SCHEDULED BOARD OF SUPERVISORS MEETING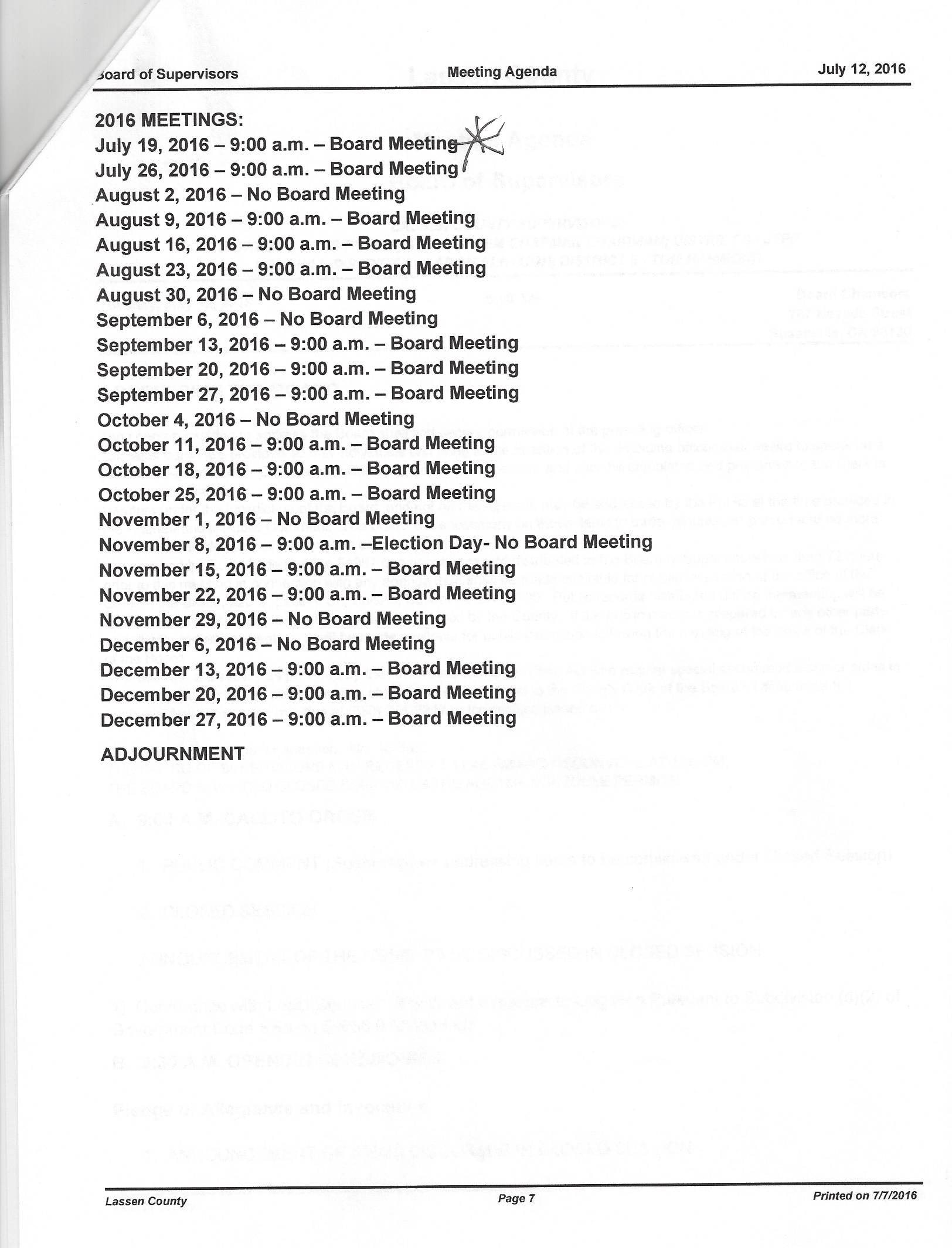 LASSEN MUNICIPAL UTILITY DISTRICT LAWSUIT DISMISSED WITH PREJUDICE

FRAUD FROM DAY ONE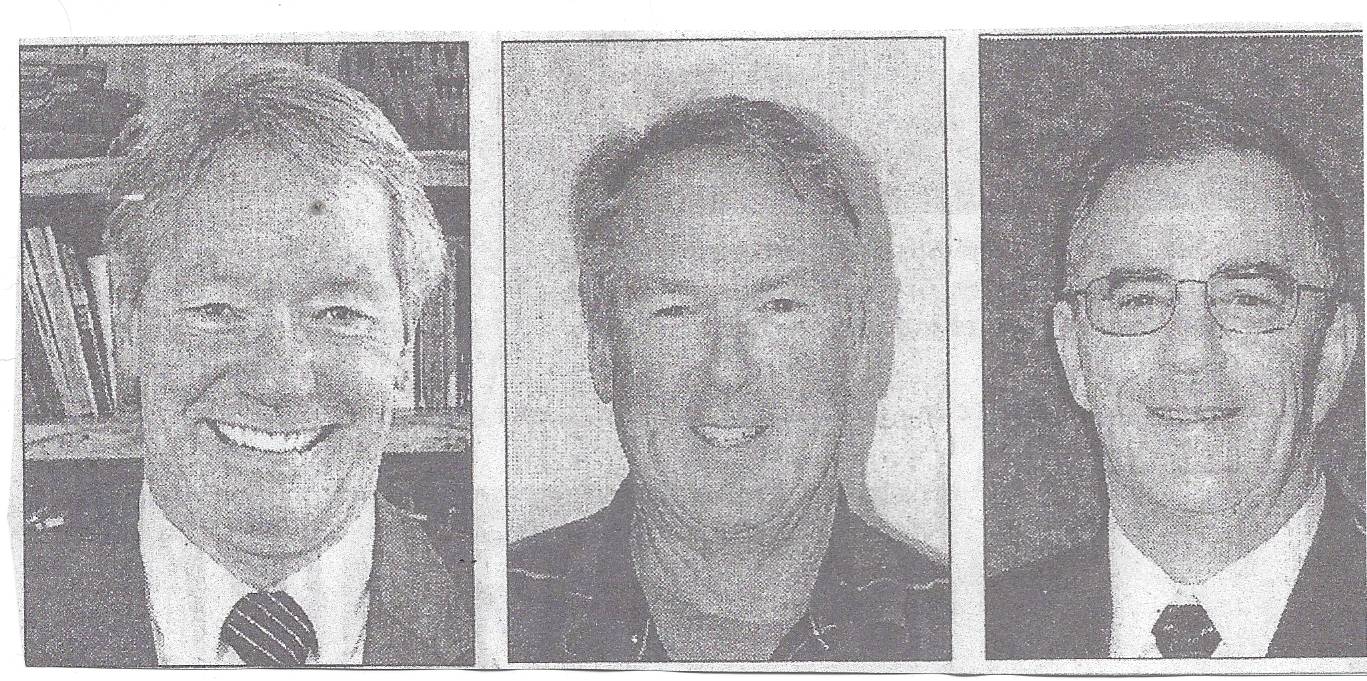 Nagel, Stewart and Cady were fraudulently taking $30,000 checks from individuals that were told they were going to get POWER.
Fred Nagel knew before he took money from the Willow Creek landowners that LMUD could never provide power to Willow Creek [ Willow Creek was not in LMUD's territory]
LMUD Director Fred Nagel & the LMUD Board, Frank Cady and Bill Stewart purchased the contaminated Hayden Hill Gold Mine. This land purchase was outside LMUD's Territory (Surprise Valley Electric territory). Nagel/Cady and Stewart then concocted this scam of selling power to area land owners for a fee of $30,000.
This person was found dead, from a gunshot, in his home in Southern California
The owners, Kinross Gold, were required to remove their power lines and restore the land when the mine was closed, but sold this HUGE LIABILITY to the scam artists. Surprise Valley Electric Cooperative, who supplied the power to the gold mine, told LMUD they would not be involved.
LMUD Attorney Eugene Chittock advised the LMUD Board to file a lawsuit against Kinross Gold to dump the property back to Kinross Gold.
The lawsuit failed and cost the LMUD ratepayers hundreds of thousands of dollars in legal fees and LMUD still owns this BOONDOGGLE.
The mandatory clean up alone will cost a fortune
Lassen Municipal Utility District has a history of buying "contaminated" property & less than honest business dealings
This frivolous lawsuit, filed by Chittock on January 27, 2011, was based on LMUD claiming the LMUD Board had no knowledge of the land purchase...............but then this June 11, 2009 LMUD letter was discovered.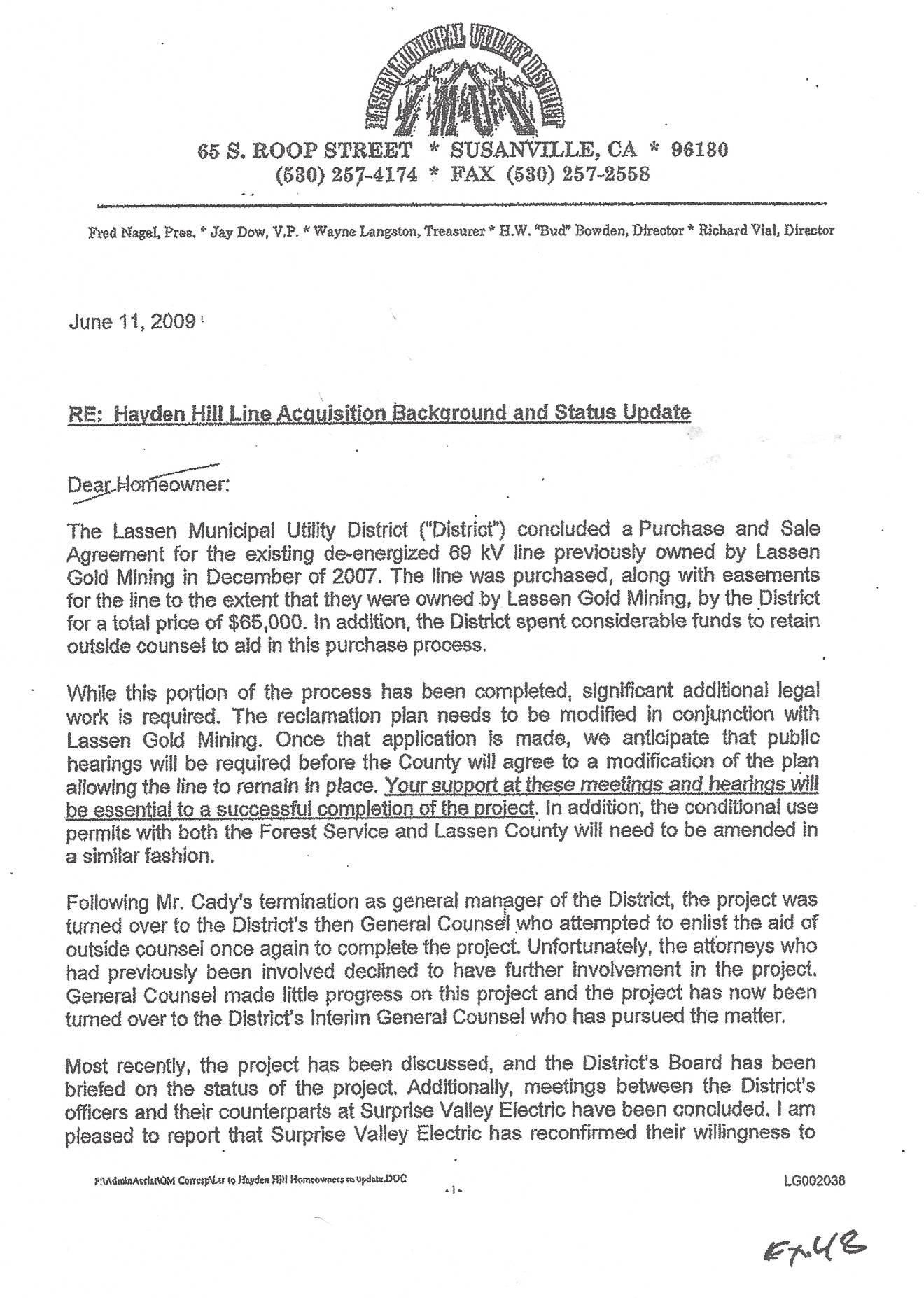 Surprise Valley Electric NEVER agreed to take part in this scam on any level
The LMUD ratepayers might want to take a second look
at the LMUD Board election in November
District 1 Director (fred nagel)
District 4 Director (richard vial)
District 5 Director (jay dow)
.....time for a new attorney, new board.....?
...time to do the final clean-up of the LMUD Board
$62,682.50 Elevator Study Invoice for
Jim Chapman's New Boardroom
Finally Paid
In 2015, the Lassen County Supervisors approved a contract to Lionakis to do a "study" on installing an elevator at the old courthouse on Lassen Street for Supervisor Chapman's new Boardroom.
Chapman pushed for his new Board room to be completed before he leaves office in December/2016.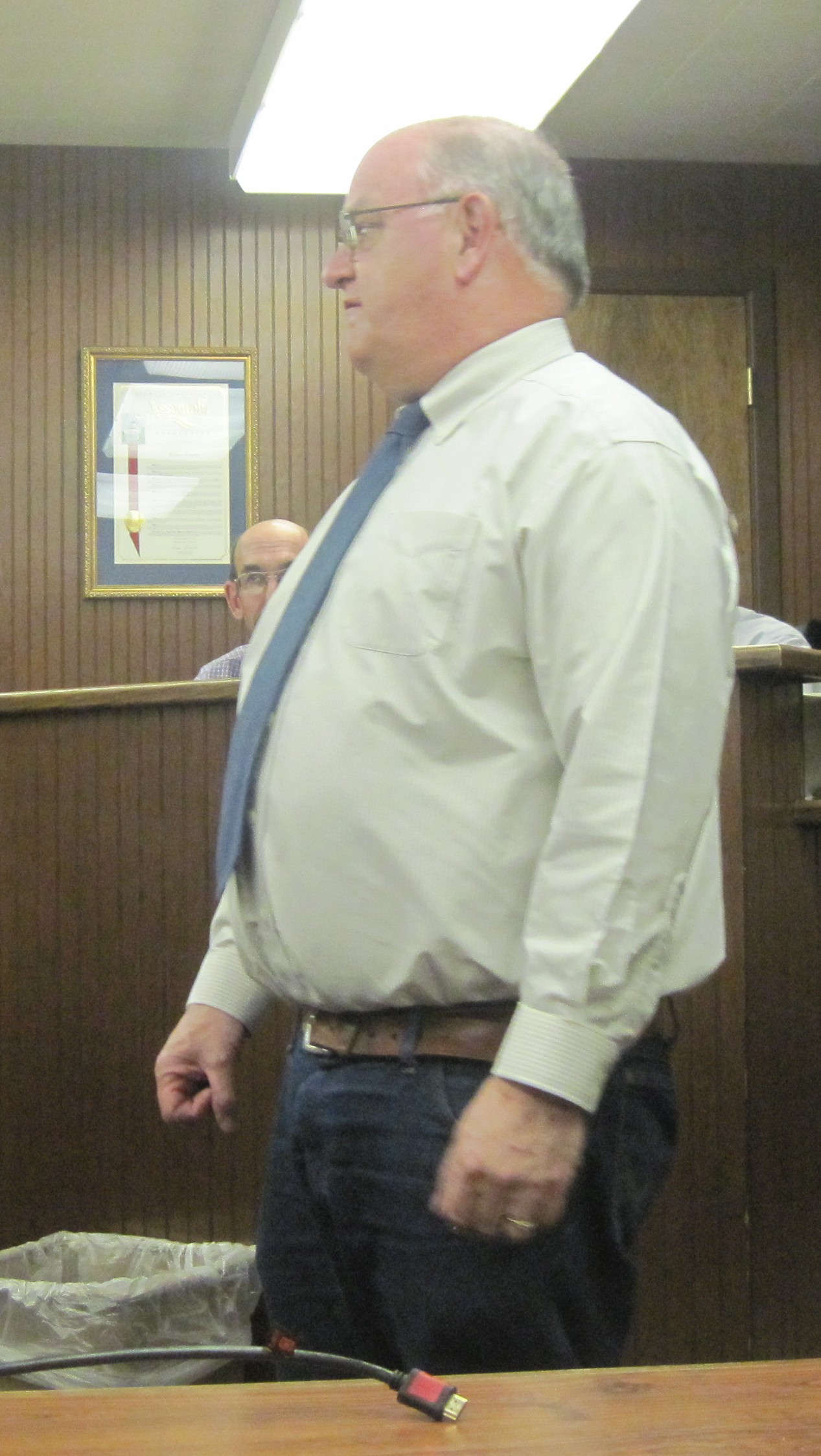 Kan We Help reminded the Supervisors over and over that no money was budgeted for this and the Supervisors should concentrate on finishing the 20 year old recently acquired 2950 Riverside.
But the Supervisors approved the Lionakis $133,000 contract anyway, but never paid Lionakis.
Public Records show that Lionakis was finally paid $62,682.50 on June 16, 2016.
The taxpayers received a $62,682.50 "slideshow" presentation
One Bid was received for the remodel of 2950 Riverside: $1,433,709
September 22, 2015 Video Tour of 2950 Riverside
The Board of Supervisors July 19, 2016 Meeting has suddenly been cancelled
The Joint Powers Authority, HLVRA,
Wants the $80,000 Annual Payment
from Lassen County
for the
Community Pool by August
THE COUNTY DOES NOT HAVE IT
According to Lassen County CAO Richard Egan, the HLVRA has asked Lassen County to pay the annual payment early in August.
However, the original conditions have changed since the Lassen County Supervisors voted to take out a $4,080,000 loan to build the new pool and purchase a building.
The Supervisors grossly deceived the public about the use of the "loan" and now have no money to pay the $80,000 this year or future years for annual maintenance support for Community pool (yet to be completed)
.....or remodel their new Riverside building..........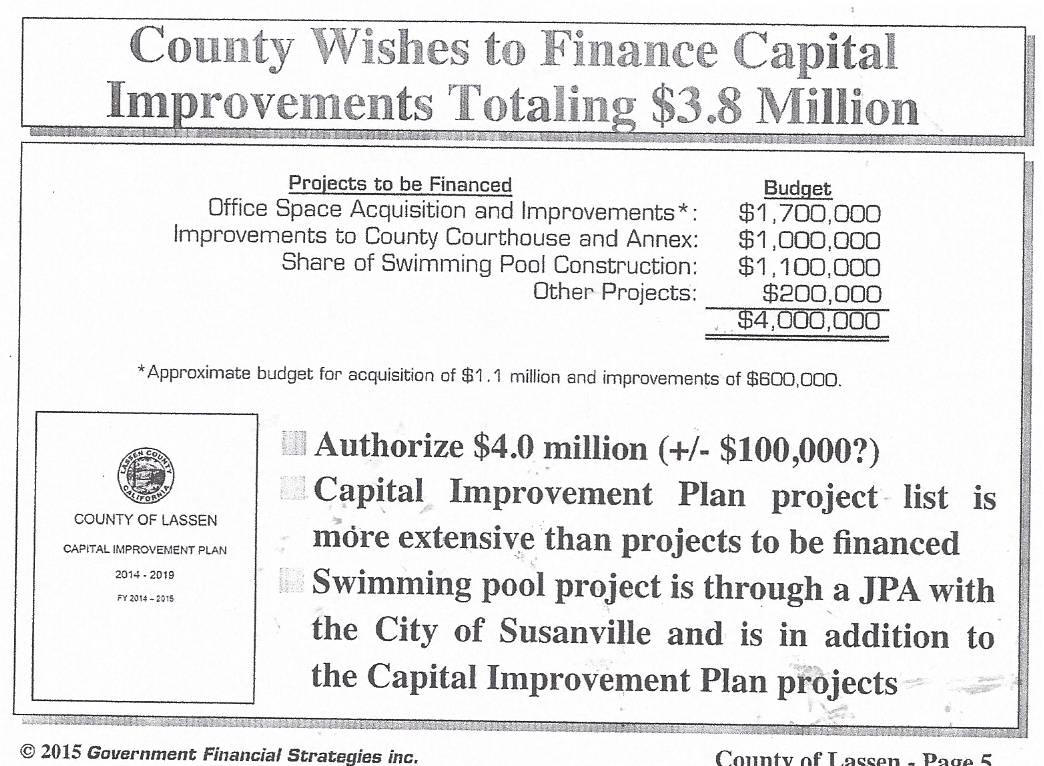 When Kan We Help asked what the annual payment would be, on the loan, the Supervisors refused to disclose the amount. This payment is due on June 4 of each year until 2035.
According to Lassen County CAO Richard Egan, the HLVRA has now asked, for the Supervisors, to pay the annual payment early in August of 2016.
The original conditions have changed since the Lassen County Supervisors voted to take out a $4,080,000 loan to build the new pool and purchase a building. The Supervisors can no longer use the Fund 169/Tobacco Settlement Fund to pay for the HLVRA annual payments.
THE FIRST PAYMENT WAS JUST MADE ON THIS LOAN
This annual $300,000 loan payment
will take
all of the Tobacco Settlement Fund each year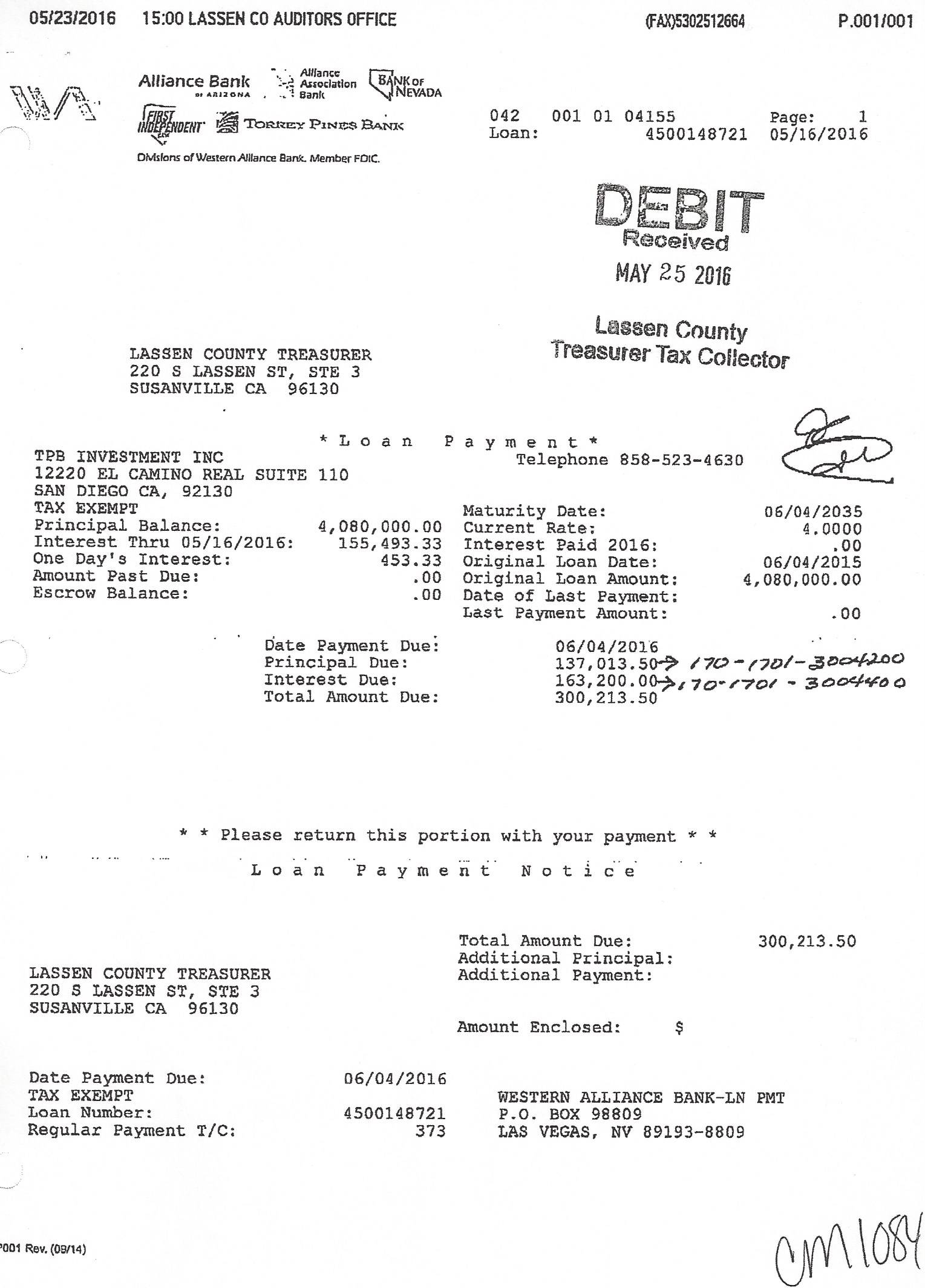 The Supervisors told the public the County's annual HLVRA support payment would be paid from the Tobacco Settlement Fund. There is no money left in this Fund
The next Tobacco payment from the State: APRIL/2017
THE LASSEN COUNTY AUDITOR STATED THAT, AS OF JULY 12, 2016, THERE IS LESS THAN $1,300 LEFT IN THE TOBACCO SETTLEMENT FUND
THE 40 YEAR CAREER POLITICIAN, SUPERVISOR CHAPMAN, TOLD THE CAO TO JUST TAKE IT OUT OF THE GENERAL FUND
ANYONE WORRIED ABOUT THE 2016/2017 LASSEN COUNTY BUDGET?
Lassen County Supervisors Hide
the
$1,359,015 Bid
to Remodel the Riverside Building
in the Consent Calendar (this Agenda item is "illegally" not available to the public)
There is less than $1,317,290.64 left of the Certificate of Participation loan
Kan We Help warned the Supervisors
many times about the cost to remodel 2950 Riverside
Purchase Price: $1,300,000 (assessed @ $1,000,000)
Remodel cost: $ 1,433,709 (bid does not include a Fire Protection System)
Supervisor Chapman continued to push for his elevator which wasted $133,000 of this loan.
After 7 months, "Lionakis" has never been paid.
Chapman hired this firm for $133,000 to do a study on putting an elevator in the old courthouse on Lassen.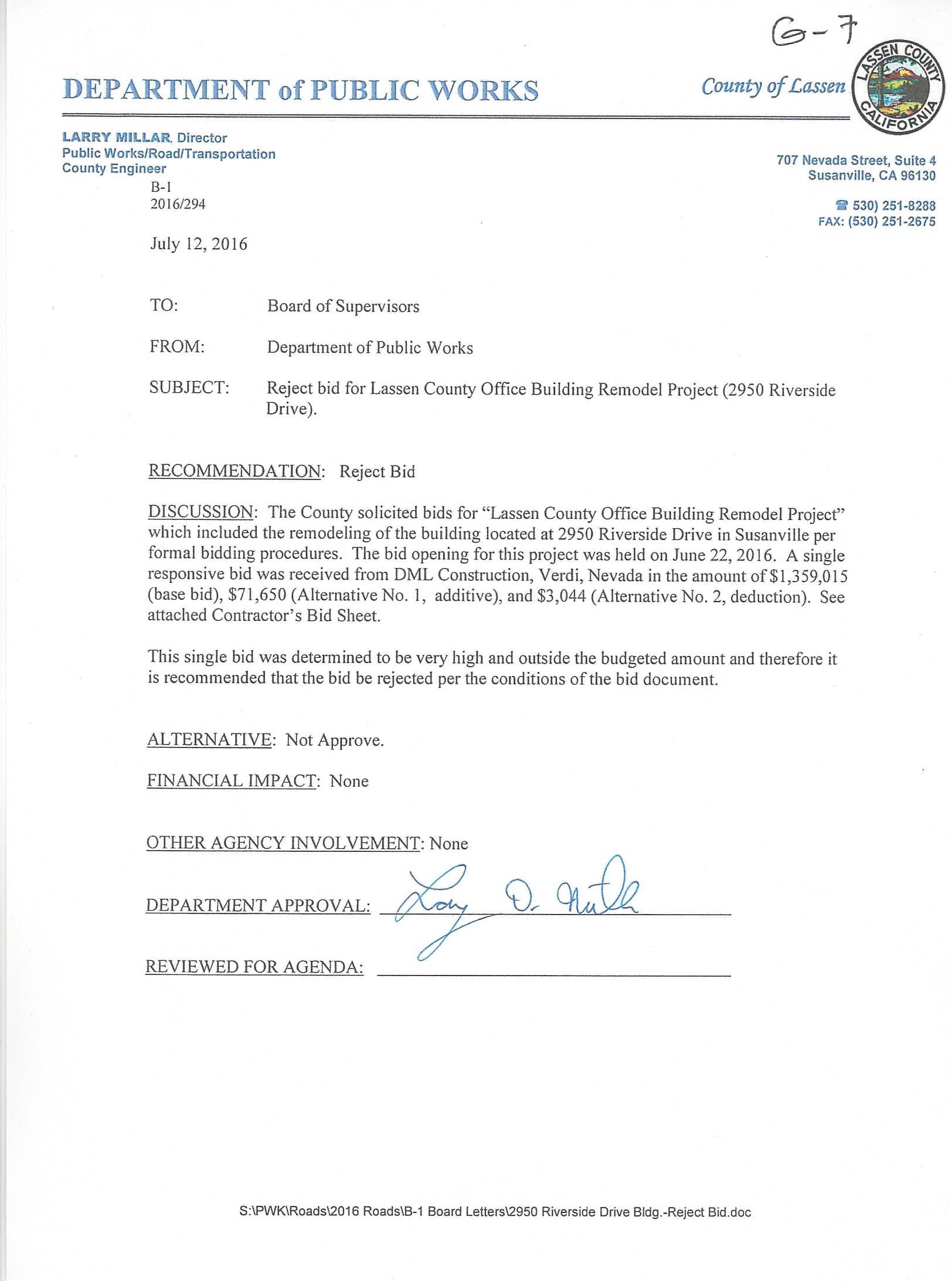 Kan We Help Submits Comments and Concerns
to the
Lassen County Airport Land Use Commission
on Amedee Army Airfield
July 7, 2016: Last day for public Comments to be submitted
Public Hearing for Vote: August 11, 2016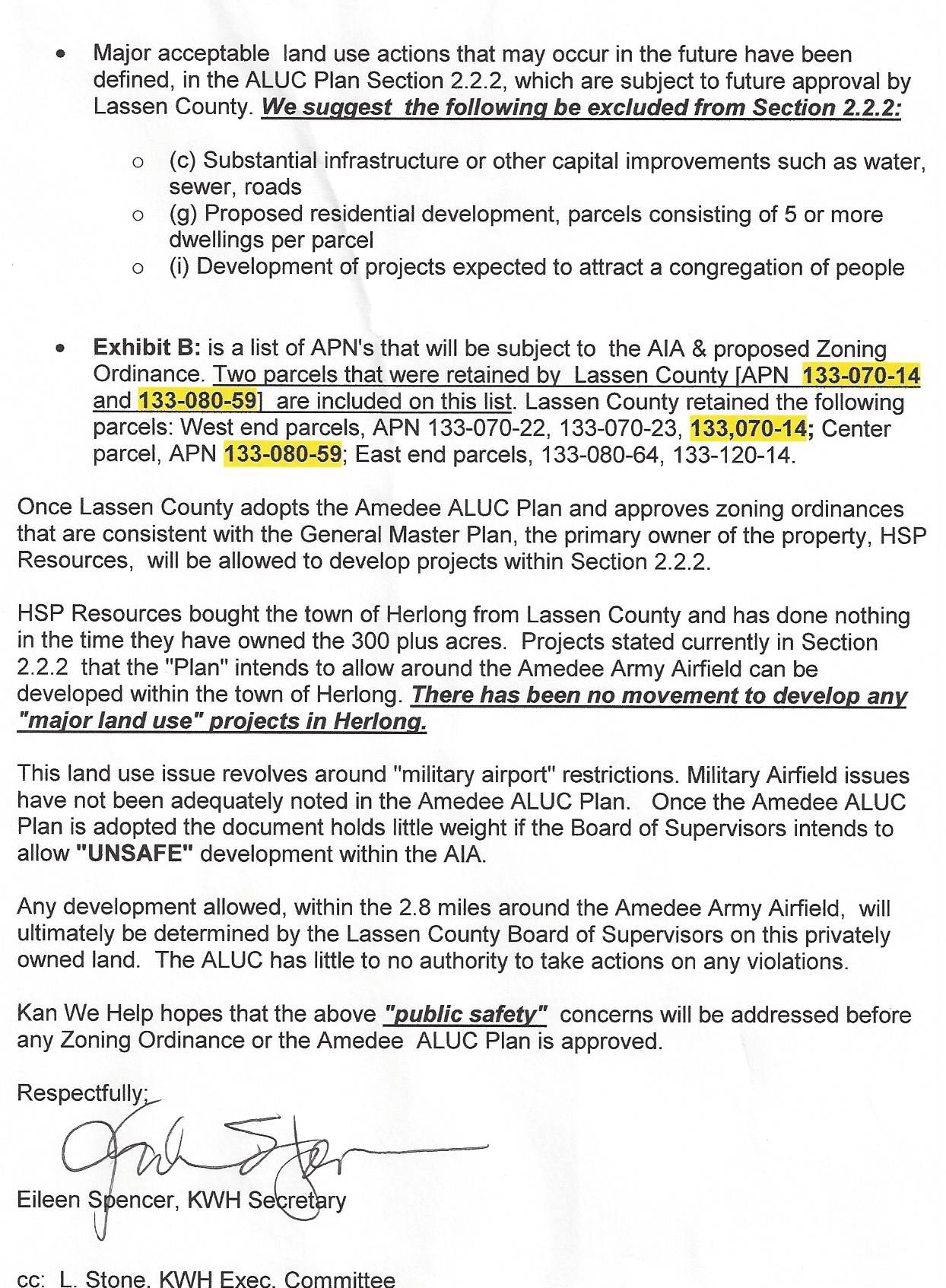 Lassen County Airport Land Use Commission
Attempted to Meet @1:30 PM, on June 30, but
Only Three Commissioners of the Seven
Showed Up for the 1:30 PM Publicly Noticed Meeting:
a quorum is four
THIS $50,000 PLAN IS FOR "ONE" OWNER, STEVE PEZZULLO
Lassen County Planning Department Staff member Gaylon Norwood called the two Lassen County Supervisors on this Commission, District 1 Supervisor Bob Pyle and District 5 Supervisor Tom Hammond. Norwood was unable to reach Supervisor Pyle. When Supervisor Hammond was reached he claimed that he had forgotten about the meeting.
The "public comment" period for the Amedee Army Airport Land Use Plan ends on July 7, 2016.
NORWOOD CLAIMED THAT THIS PUBLIC MEETING
WAS NOT REQUIRED AND WOULD NOT BE RESCHEDULED
Supervisor Hammond showed up at 2:15 PM and the meeting was convened.
Kan We Help Secretary Eileen Spencer asked the Commissioners to look at Section 2.2.2 This section would allow major land uses such as residential development (2.2.2 (g)) within the 2.8 mile Area of Influence of the Commission.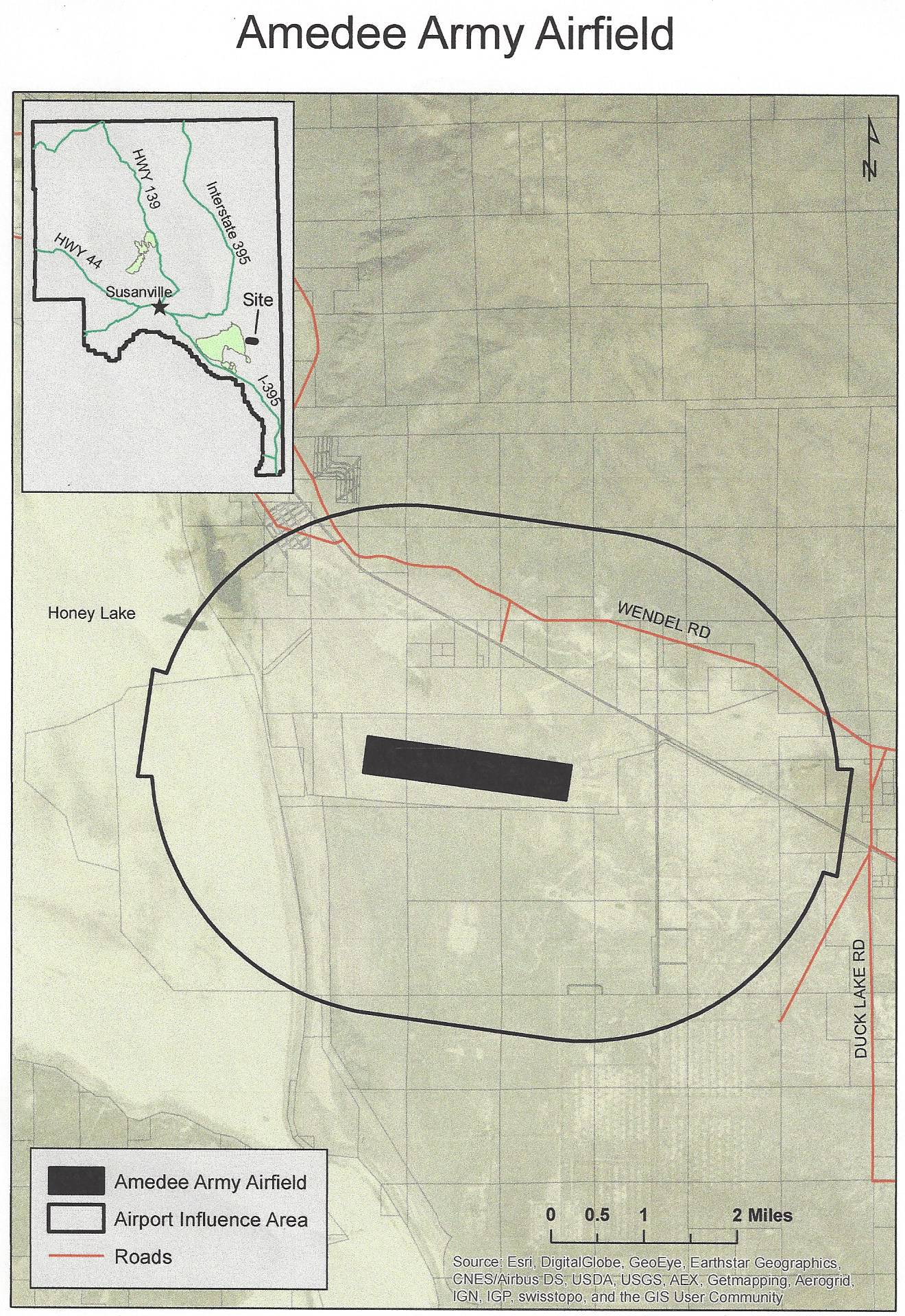 Any of the actions listed in Section 2.2.2 would need to be reviewed by the ALUC (Area Land Use Commission), however Supervisor Hammond asked that Section 2.3 be removed in its' entirety.
Sierra Army Depot representatives were present and told the Commissioners that they would be open to sharing the Army's airfield.
Of course, this was a
total lie
and they both knew it.
The Lassen County Supervisors attempted to include the East end of the Army's Airfield in the RFP but the Supervisors were stopped when Kan We Help exposed this.
Lassen County was given the Army's Airfield and surrounding land (over 3,000 acres) in the 2002 Army Agreement with the stipulation that the Army would have a 50 year lease on the Airfield (with a 50 year additional option).
The County had every intention to include the East end of the Airfield in the sale to Steve Pezzullo.
The County then intended to transfer the 50 year Lease to Pezzullo. It failed because it was discovered in time to create a new parcel number for the East End of the Airfield and exclude the Airfield from the final documents.
NOTE:
The two Sierra Army Depot representatives below met secretly with Steve Pezzullo and Supervisor Hammond during the "public bidding" process for the Amedee Parcels.
This of course was unethical and should have excluded Pezzullo from bidding........
Steve Pezzullo included these meetings in his proposal to state that he was in negotiations with the Army and claimed he could use the Army's Airfield for any business that he would develop next to the airstrip.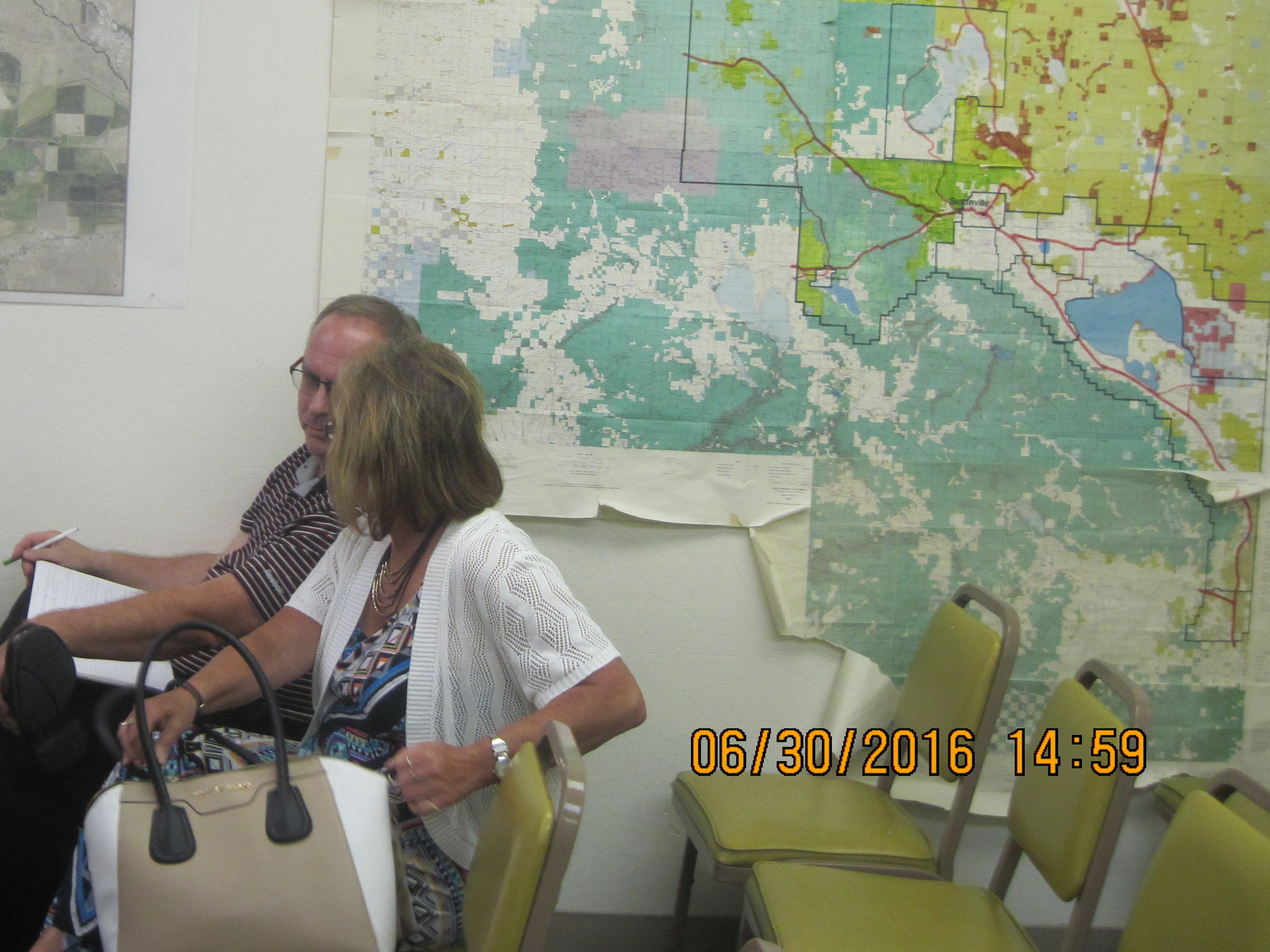 If adopted, this Land Use Plan would also allow
daily Army aircraft landings
from 2 to 20 in Herlong
June 30, 2016
Lassen County Pays Off RBEG Grant
Allowing the Sheriff's Department
to
Open a Westwood Substation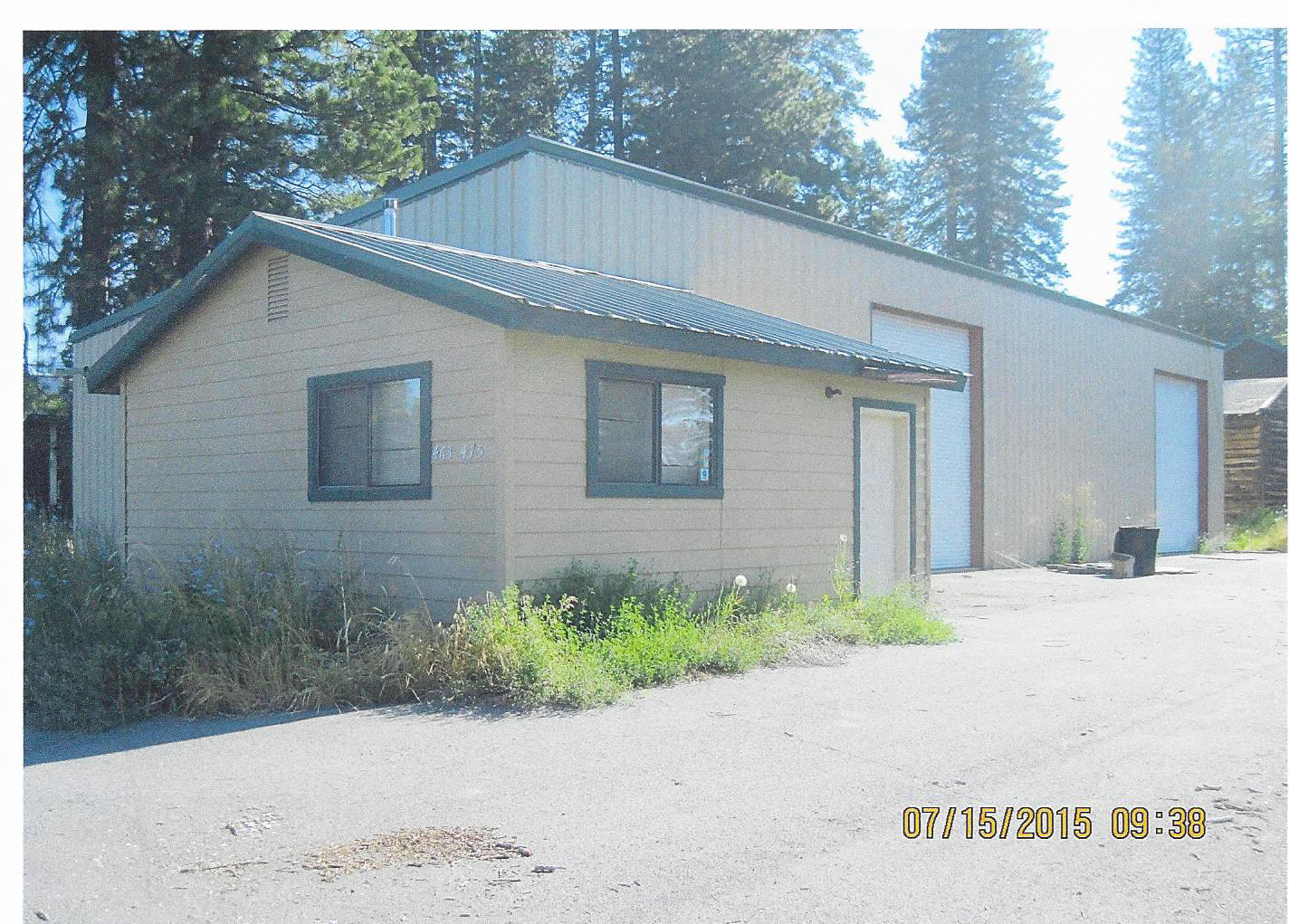 Lassen County Supervisors voted to close the "Business Parks" in Westwood and Bieber and transfer the maintenance of these buildings to Public Works.
The Lassen County Auditor announced that Fund 588 would be closed and the remaining balance of approximately $20,000 would be transferred to the "General Fund". These funds are RESTRICTED and cannot be placed for general use, but they did it anyway?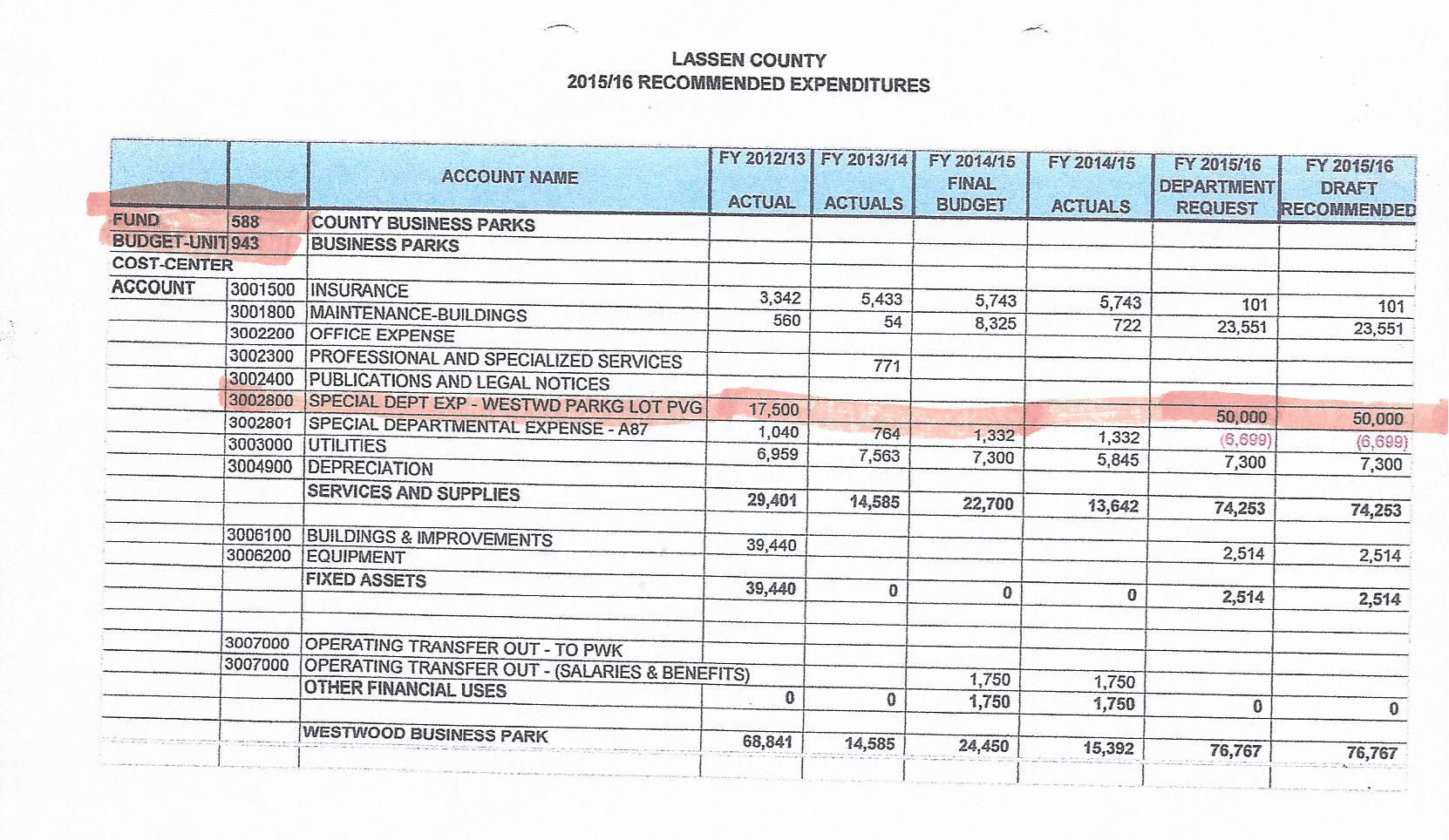 In 2015 and again in March of 2016, Kan We Help challenged the $50,000 suddenly being placed in Fund 588. It appeared the Supervisors never intended to convene the Community Development Commission to legally take any action on the Westwood property. After Kan We Help challenged this action again, a check for $50,000 was sent to USDA to repay the Grant on June 9, 2016.
This warehouse, in Westwood, can now be used by Lassen County unrestricted.
Kan We Help suggests the remaining funds that were moved to the GENERAL FUND be used to move the Sheriff into this building............ASAP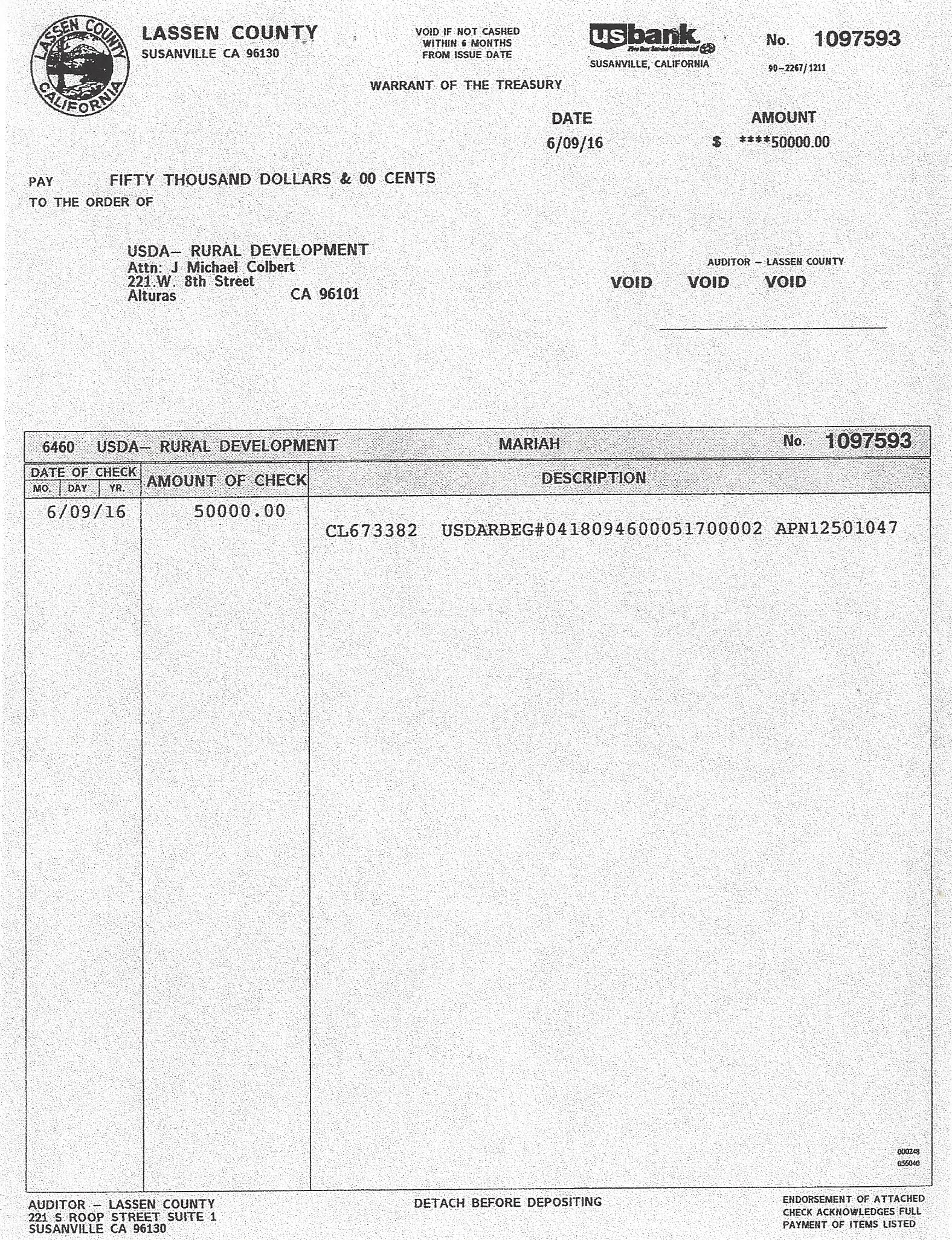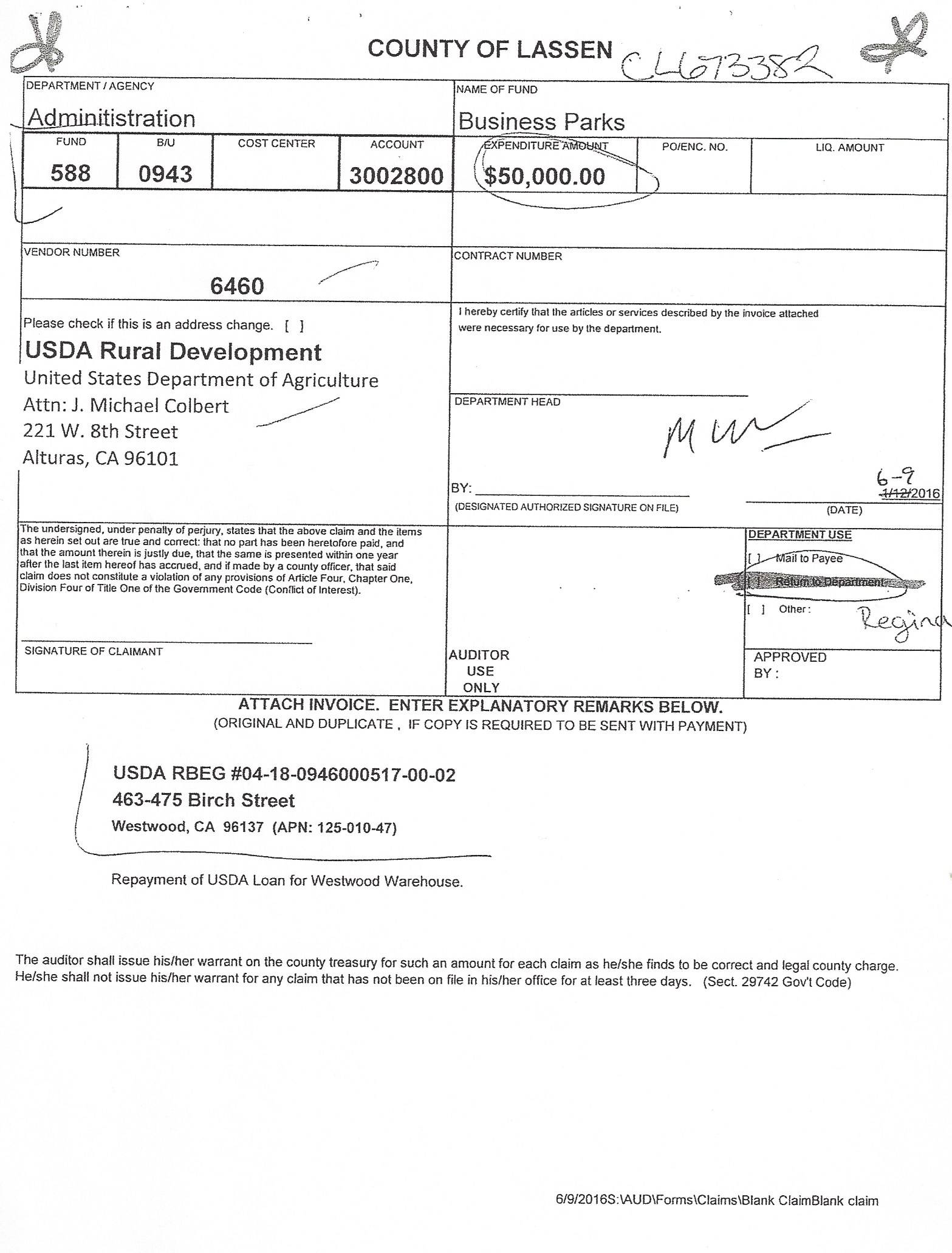 June 24, 2016
Chapman's Budget Meetings
Are Abusive, Intimidating,
......and shameful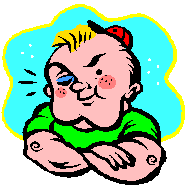 The Sheriff's Department presented
an issue of urgency for Lassen County
at the Budget meeting on June 21
and needs a budget increase of $172,000
NOW
for upgrades to the
"911" Dispatch System
watch the video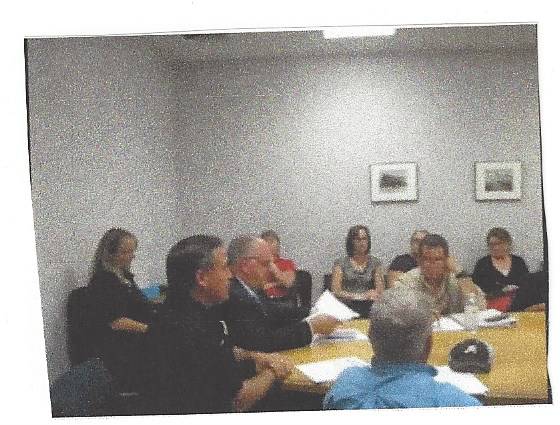 Supervisor Chapman tells the Sheriff that he will bring this topic up at the Agenda Committee on Wednesday, June 22.
But, Chapman DID NOT SEE ANY URGENCY
AND FAILED TO PLACE THIS ISSUE ON THE JUNE 28 AGENDA
Everyone knows that the
"KISS CHAPMANS RING"
CEREMONY
MUST PRECEDE ALL REQUESTS

listen to Chapman's embarrassing outburst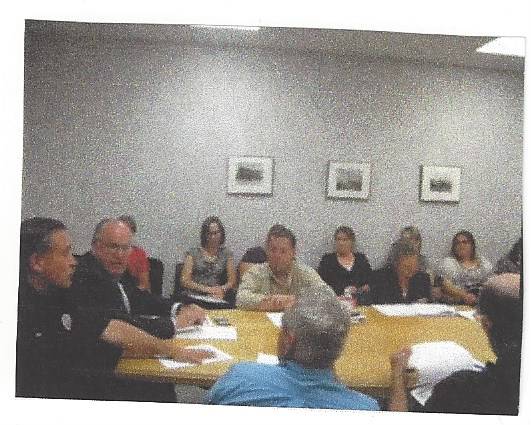 Supervisor Chapman turns the annual
Lassen County Budget Meetings into a joke
Chapman makes it very clear that County Departments get nothing until they beg
.....its an "ego" and "abuse of authority" issue with Chapman
SHAMEFUL
June 23, 2016
Lassen County Receives One Bid
on
2950 Riverside Remodel
$1,433,709
There is $1,317,290.64 left
of the LCPIC loan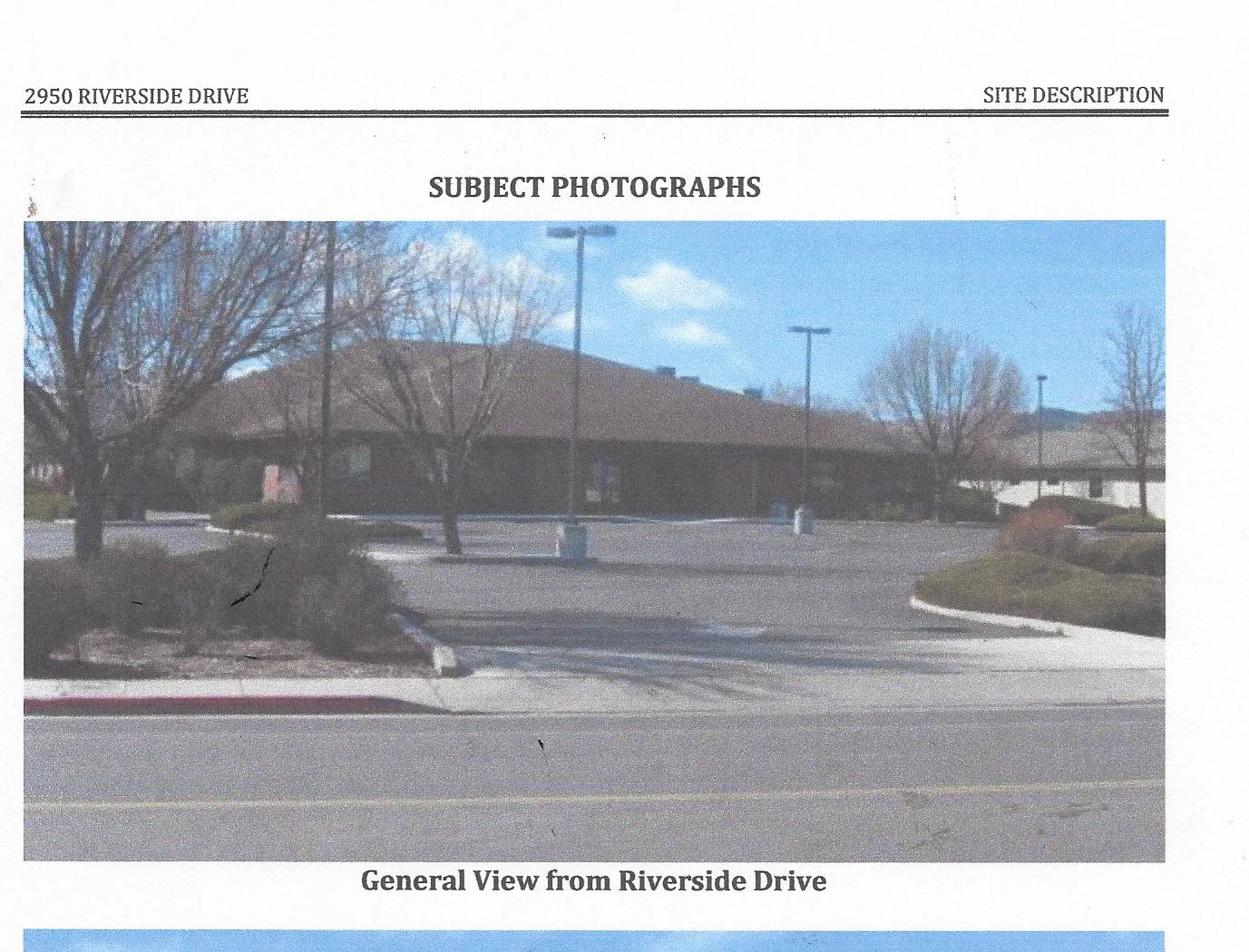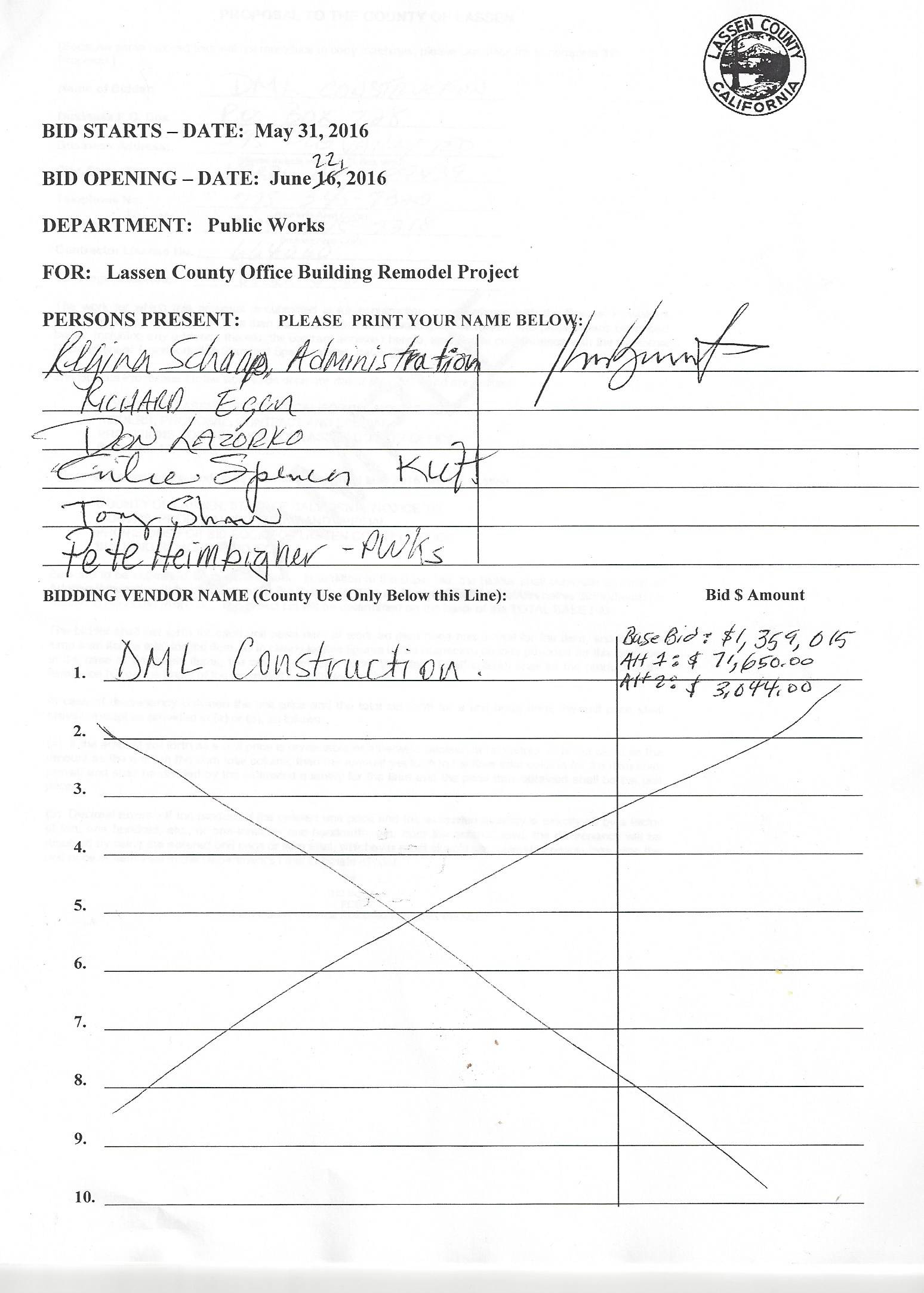 KAN WE HELP HAS SAID MANY MANY TIMES,
FINISH THE RIVERSIDE BUILDING
BECAUSE
THERE IS NO MONEY
NOW, THERE IS NOT ENOUGH MONEY LEFT
TO EVEN REPAIR THE RIVERSIDE BUILDING
Lassen County CAO Richard Egan paid too much for this old building knowing that it had major repairs. Egan told the Supervisors that he could buy and improve this building for $1,700,000.
The building was appraised at $1,000,000. Egan paid $1,300,000 and told the Supervisors that it would cost $700,000 to repair. The only bid on the repairs was $1,433,709
This does not include the cost of a "fire protection" system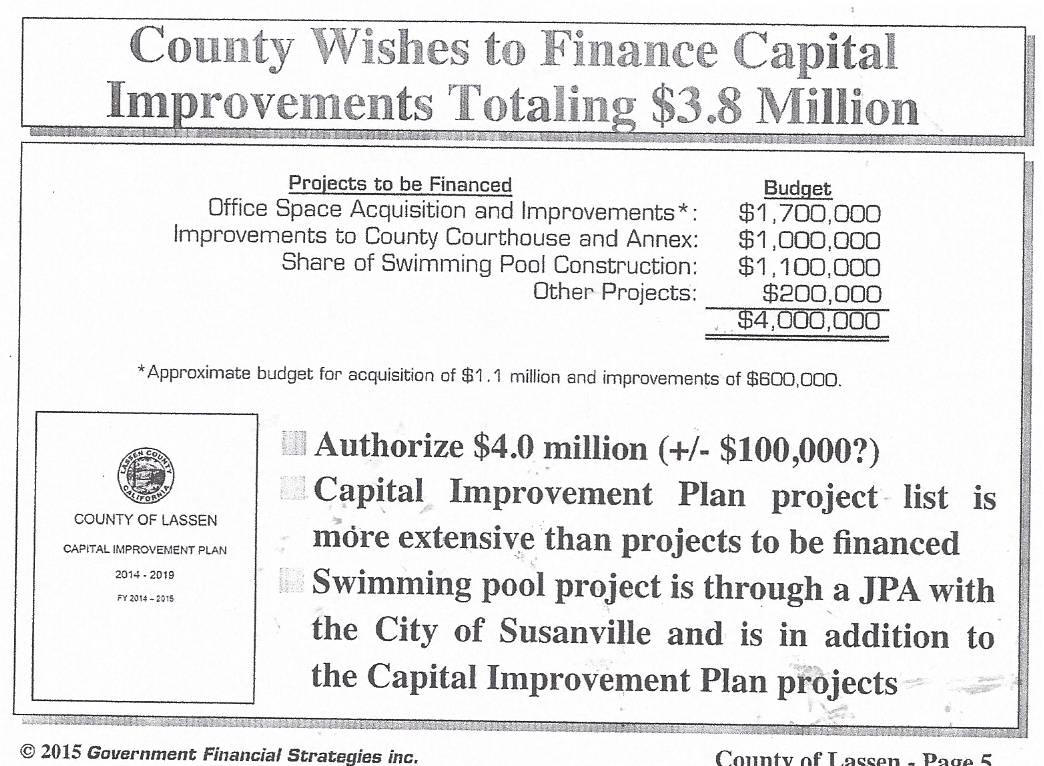 June 22, 2016
Kan We Help posted a photo of deer eating in the "Community Pool" Site on May 1, 2016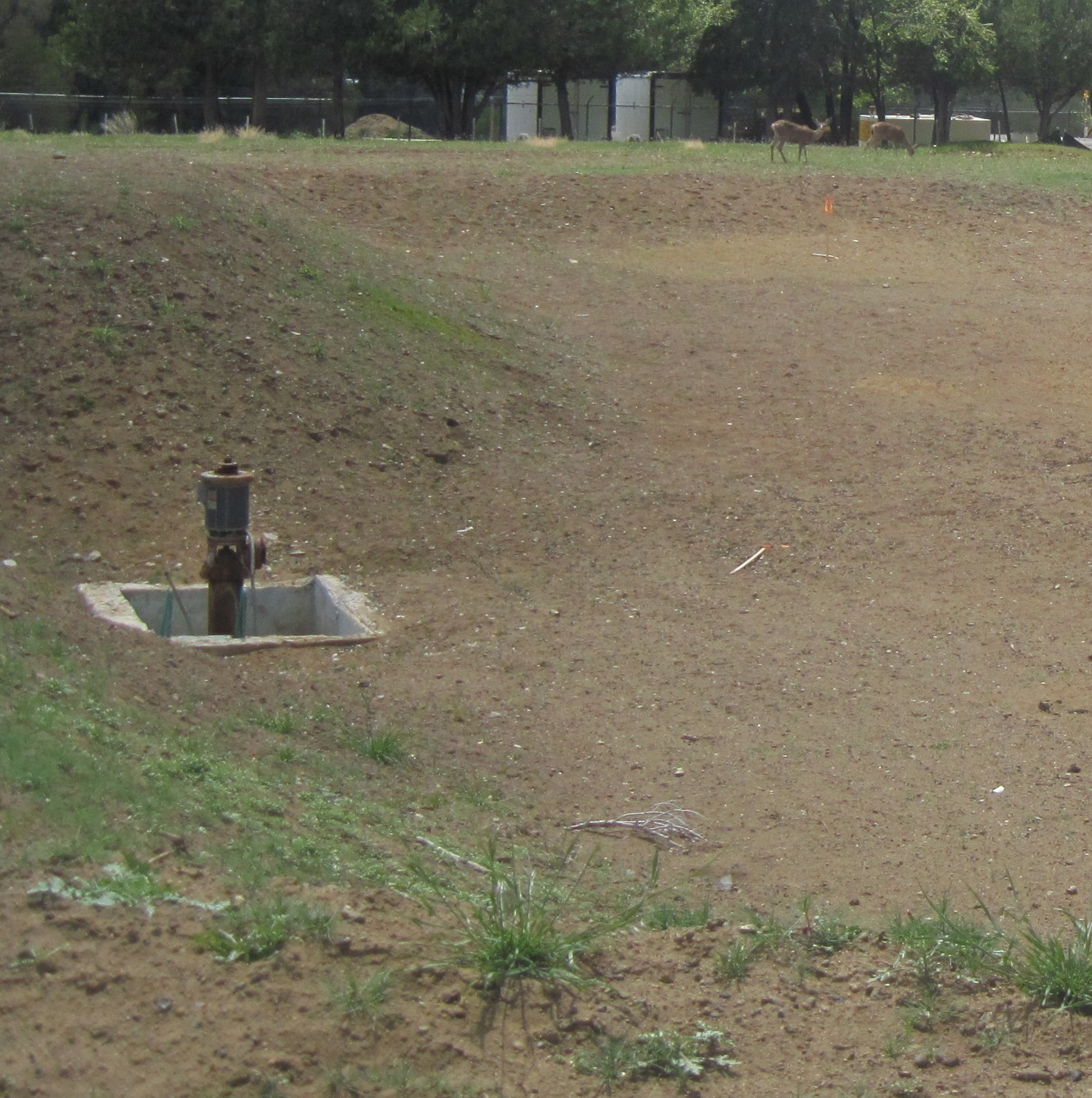 But when KWH posted cows grazing in the pool site, on June 18, 2016,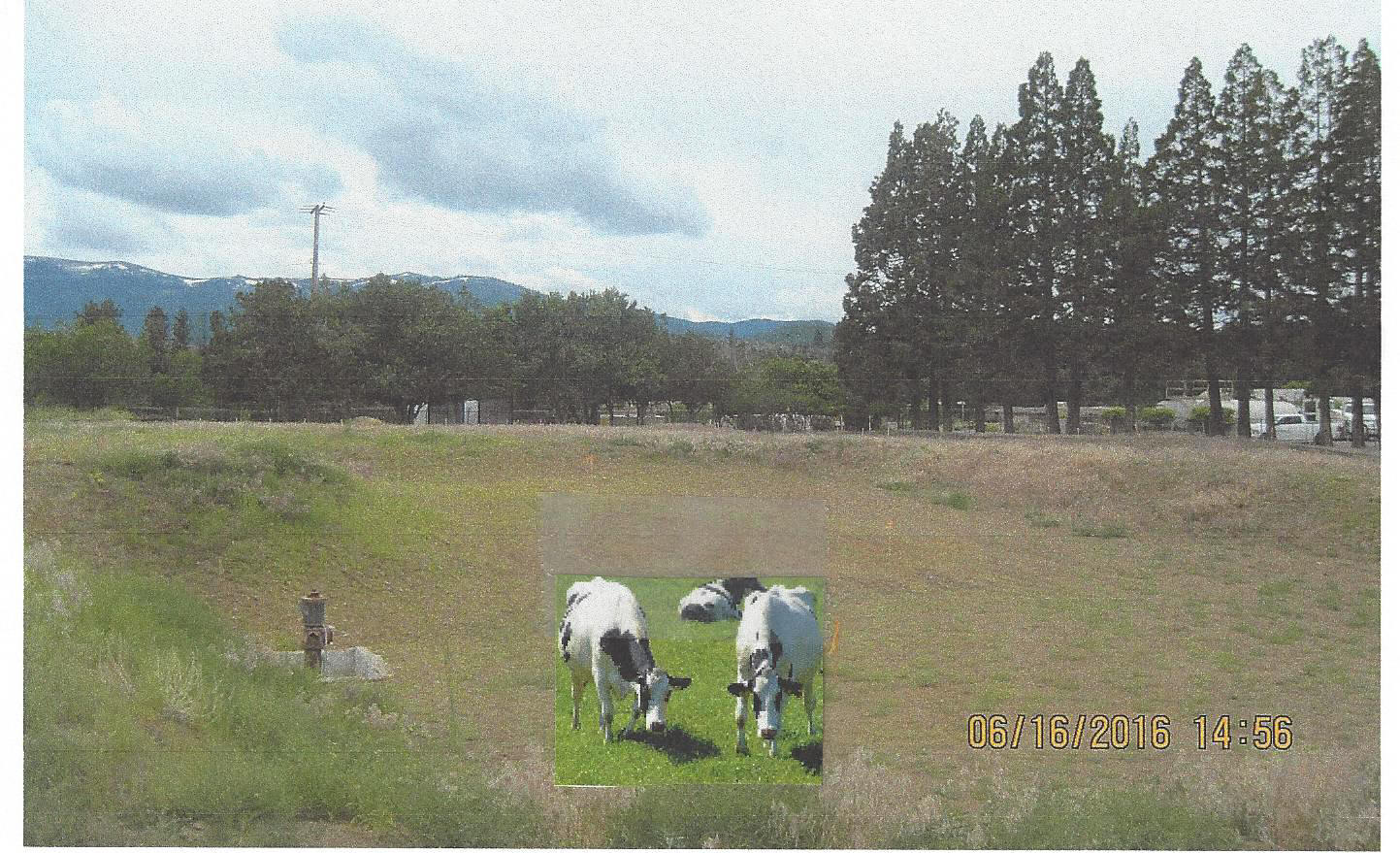 the HLVRA suddenly scheduled a
GROUND BREAKING CEREMONY
at the site three days later
This $2,750,00 "seasonal pool" will open the Spring of 2017. Between March and June of 2017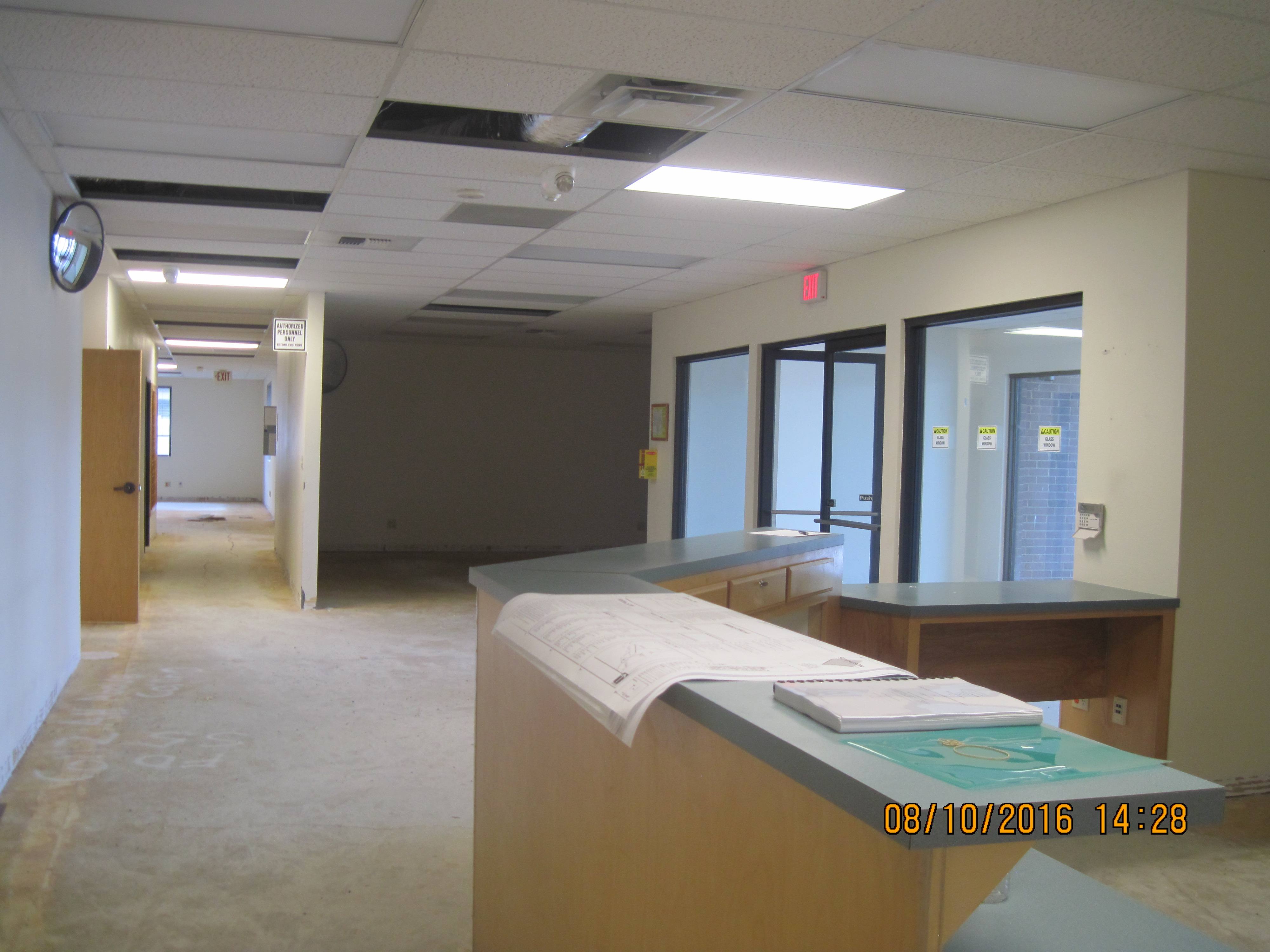 Over the years (since 2013) the pool got smaller
and the price got bigger
The HLVRA approved the design of the pool in December of 2015. That design has morphed to the above pool

June 21, 2016

WAKE UP, WAKE UP, WAKE UP

LASSEN COUNTY SUPERVISORS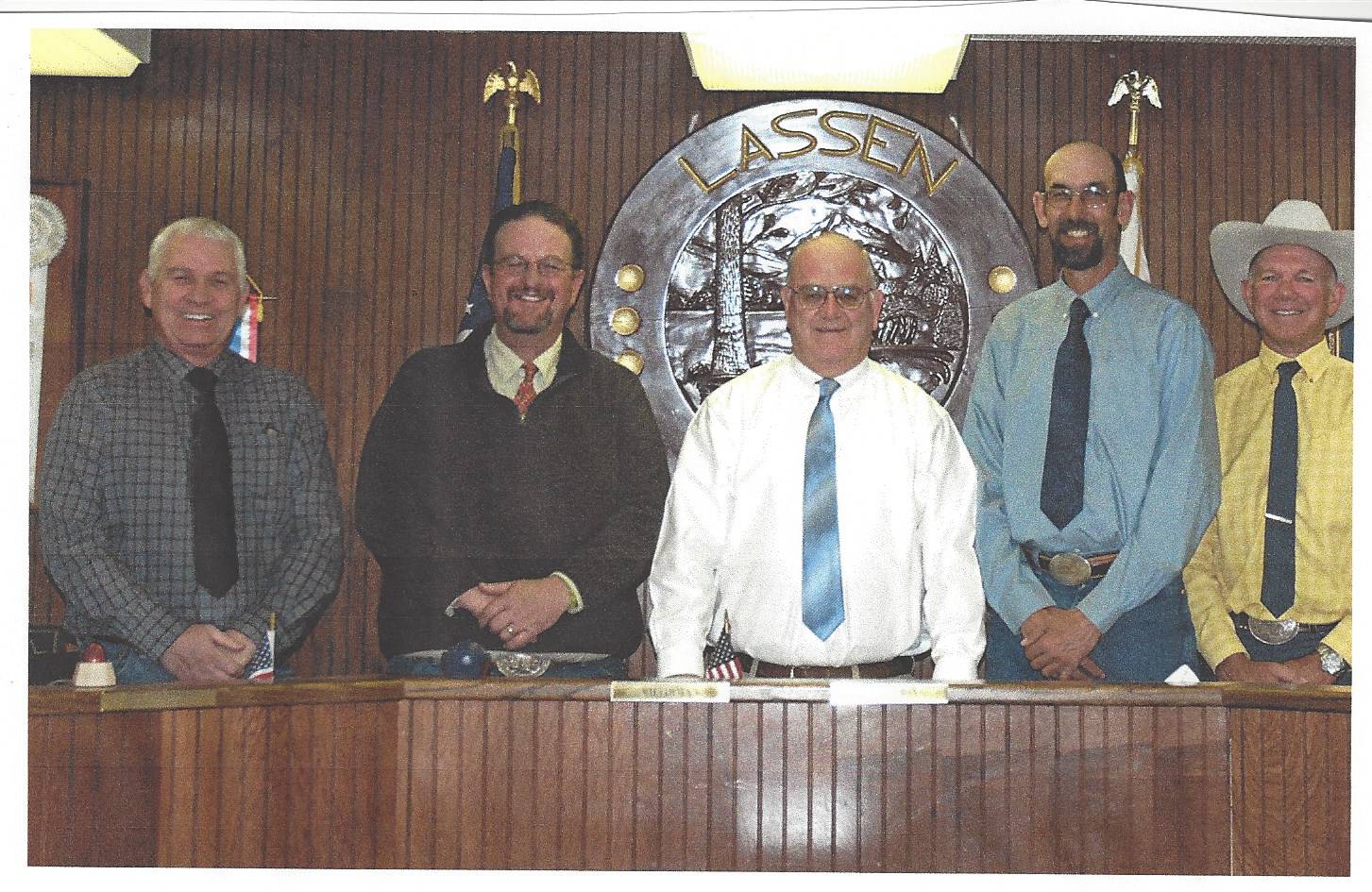 Left to right: District 5 Supervisor Tom Hammond, District 3 Supervisor Jeff Hemphill, District 4 Supervisor Aaron Albaugh, District 1 Supervisor Bob Pyle
LASSEN COUNTY RESIDENTS ARE NOT SAFE
Give the Sheriff's Department
what they need,
NOW
The Lassen County Supervisors will meet again today at 2:00 PM to discuss the 2016-2017 Budget.
These five Supervisors almost pushed the Sheriff Deputies to strike last year when they refused to bargain with them.
THAT CAN'T HAPPEN AGAIN.
There are not enough Deputy's to protect citizens in
Lassen County any longer.
Call your Supervisor and tell them to fix the problems at the Sheriff's Department
1. Create upward mobility
2. Pay more or all of the Deputies health costs
3. Match the pay of the Correction Officers or pay more
DON'T LET THE LIES OF THE SUPERVISORS TELL YOU ANYMORE THEY ARE BROKE.
THEY HAVE $$ MILLIONS AND $$ MILLIONS TUCKED AWAY
Time to step up and keep Lassen County Safe
June 18, 2016
Lassen County Community Pool
Now Just a Cow Pasture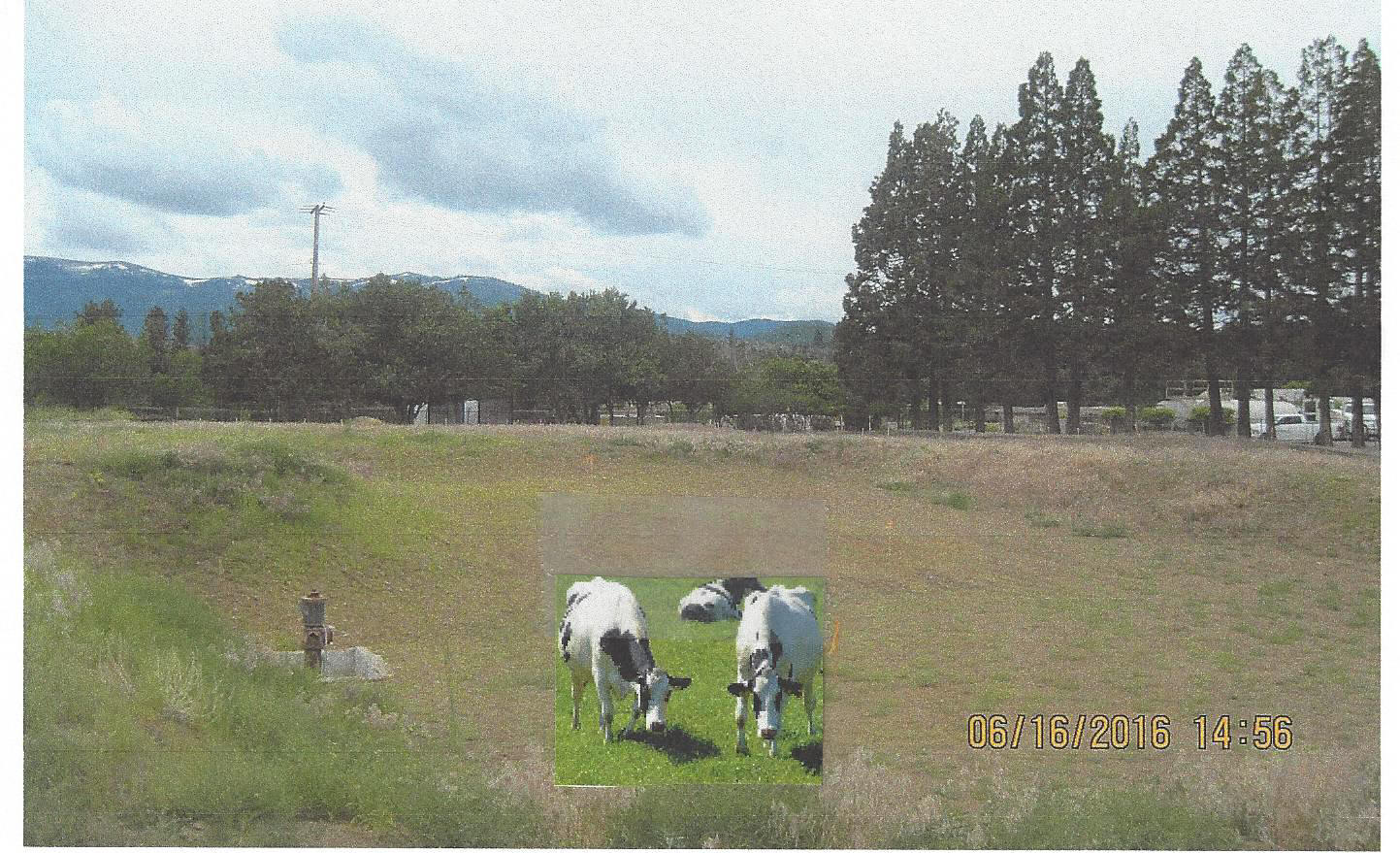 June 17, 2016
LASSEN COUNTY
ELECTION
FINAL #1 results
as opposed to the
California State Secretary report
Lassen County Clerk Julie Bustamante's term of office ends in 2018
She has made Lassen County elections a joke
Those that won, may not have won
Those that lost, may not have lost
FYI: Bustamante is going to certify this election "2 weeks after the election"
UNPRECEDENTED
what was the hurry this time, Julie ?
June 15, 2016
Minutes After Kan We Help's 6/14/16 Post
Lassen County Clerk Posts Election Result Report #16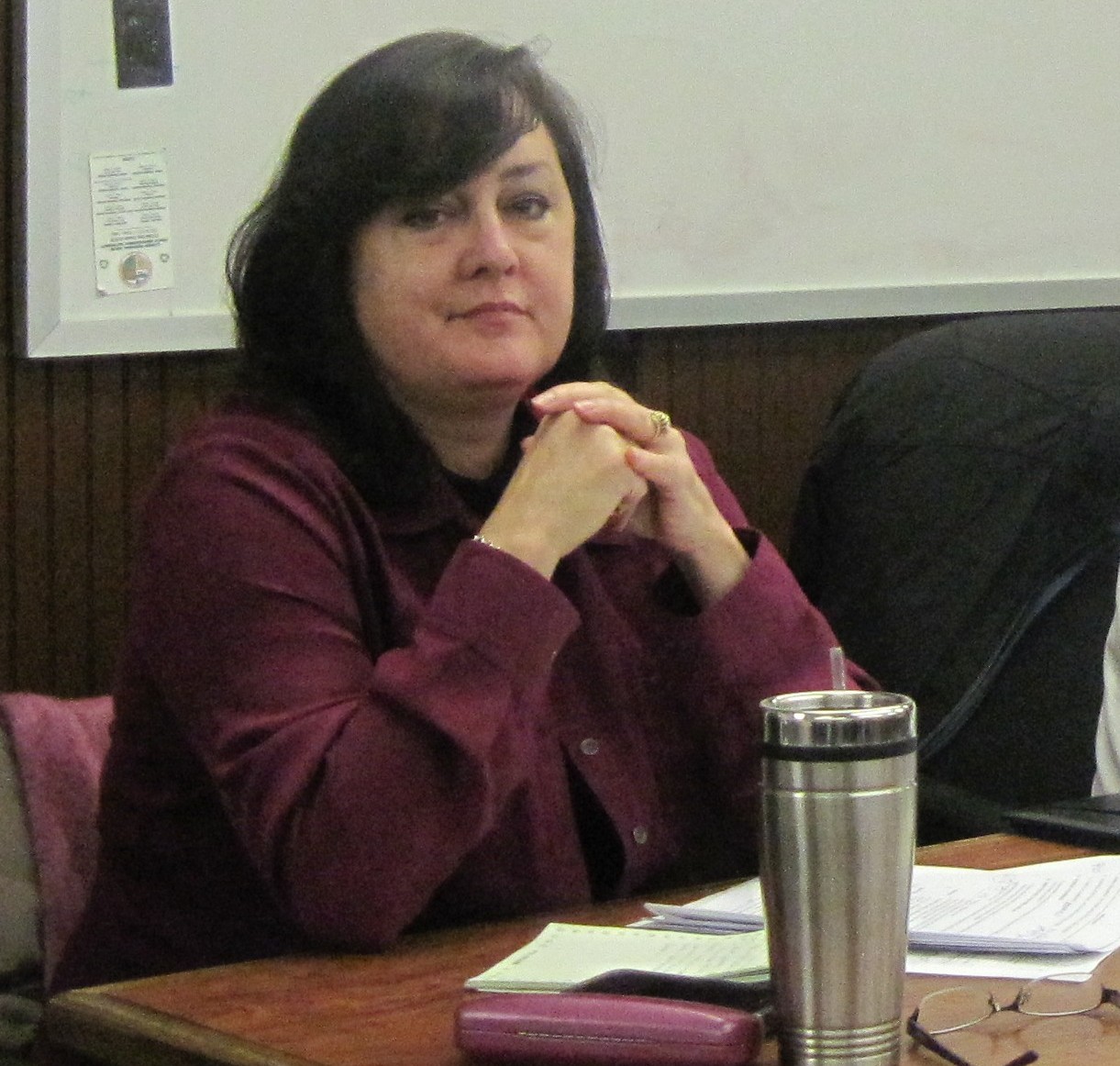 County Clerk Julie Bustamante just found 55 more ballots
that resulted in 366 more votes
The Secretary of State now posts 13,434 registered voters
On 6/13/16 the Lassen County Clerk posts 12,739 registered voters
Lassen County Clerk now posts 13,447 registered voters
County Clerk Julie Bustamante just found 708 more registered voters
what happened to the votes...................
Once again, her numbers are totally unbelievable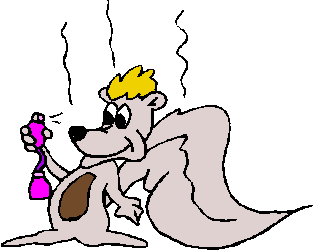 June 14, 2016
Lassen County Clerk
Continues to Count
Votes ?
California State Secretary reports that Lassen County has 13,434 registered voters
Lassen County Clerk reports only 12,739 registered voters
Should the public be concerned with a 695 discrepancy ?
Lassen County Clerks Report #14 was issued on 6/13/16 at 3:18 PM
7044 votes cast..........?
When the Polls closed at 8:00 PM on June 7, 2016, that stopped all pollng or provisional votes being received. These votes included all ballots cast at the Precincts.
Lassen County Clerk needs to explain why votes cast at the Precincts continue to come in
Report #12: June 10, 2016 Report #14, June 13, 2016
Candidate Polling ABS/VBM Candidate Polling ABS/VBM
Noyes 23 29 Noyes 24 29
Statti 200 156 Statti 222 156
DeMartimprey 230 343 DeMartimprey 260 343
Gallagher 285 268 Gallagher 299 268
Teeter 512 46 Teeter 566 46
Stovall 111 20 Stovall 116 20
Montgomery 254 26 Montgomery 284 26
Dixon 167 253 Dixon 187 253
Albaugh 363 458 Albaugh 418 458
228 additional votes found from the "Precincts" from June 10, 2016 to June 13, 2016
THERE WILL BE A RUN OFF ELECTION FOR DISTRICT 1 IN NOVEMBER. NEITHER CANDIDATE REACHED 50% + 1
The latest Supervisors Race results as of June 13, 2016: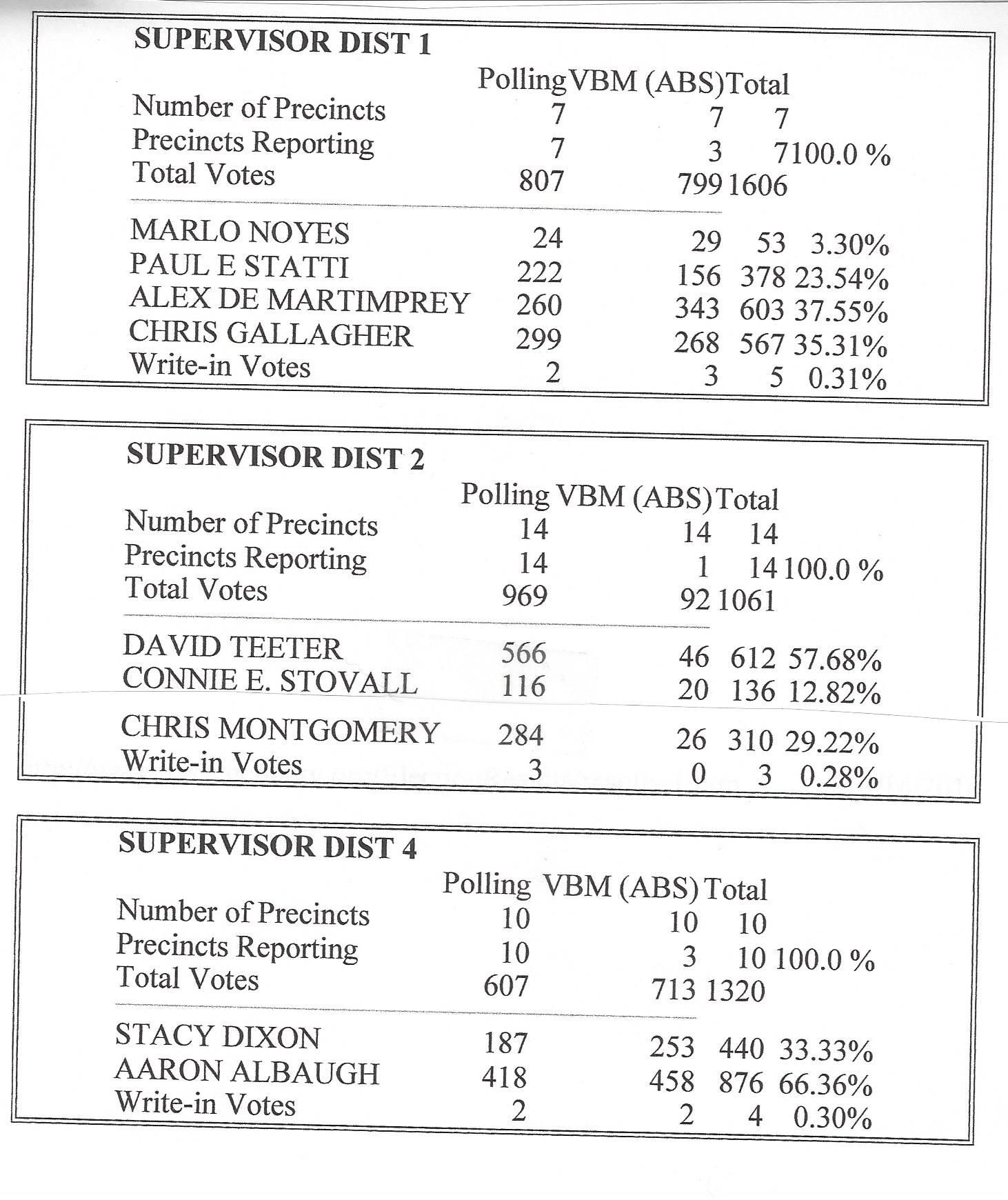 FYI: Sacramento County with 462,117 votes cast
reported 100% counted on June 10, 2016
June 10, 2016
Lassen County Budget Talks Begin
Kan We Help will be providing video & the Minutes of this "public" Meeting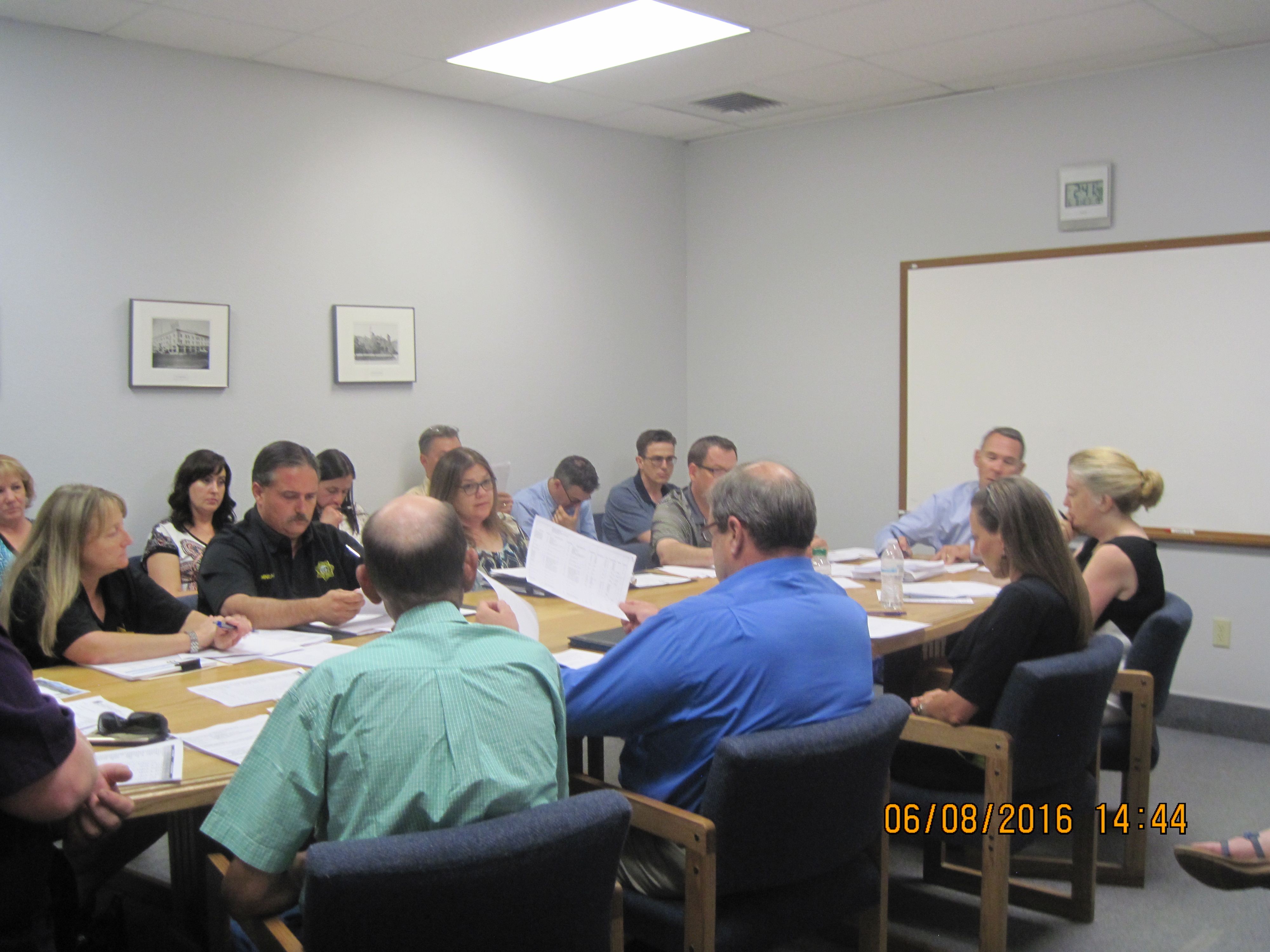 The purpose of the initial Budget meeting (with a very somber County Administrative Officer Richard Egan who arrived late) was to look at new County positions and/or reclassification of employees for pay increases
Undersheriff John Mineau made the presentation for Sheriff Dean Growden who was not present. Mineau made it perfectly clear the Department needs to change if they want to keep staff. He stated that if a Deputy is promoted to Sergeant they would lose $100 in pay.
THAT'S JUST NOT RIGHT
Also, CAO Richard Egan announced that yet another Veterans Affairs Representative will be leaving.
Future meetings will be determined at the 6/21/16 Board of Supervisors meeting
June 9, 2016
District 2 Voters Did Not Want A Cheater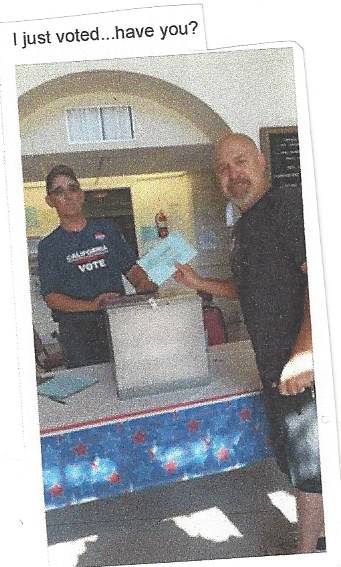 Chris Montgomery, the District Attorney's husband, was short 272 votes
BUSTED
Chris Montgomery registered to vote in District 2 when he was living in District 3
Chris Montgomery filed Candidate papers for District 2 when he was living in District 3
Chris Montgomery moved into District 2, in a Pezzullo rental in April/2016
THE VOTERS SAID "NO WAY"

June 7, 2016
LASSEN COUNTY VOTERS TELL
THE JEFFERSON CULT
TO
GET THE HELL OUT OF OUR COUNTY
AND
as you exit your campaign
for the State of Jefferson
DON'T LET THE DOOR SLAP YOU
ON THE ASS AS YOU LEAVE
June 6, 2016
Don't complain about government,
if you don't vote
Make your voice heard
VOTE ON JUNE 7, 2016
June 3, 2016
Kan We Help has exposed the Lassen County Supervisors decades old practice of
hiding millions of dollars in
grossly padded innocuous budgets (postage, training, equipment)
AND THEN CLAIMING THEY WERE BROKE
FIX THE SHERIFF'S DEPARTMENT
create an environment for officers to stay here; better pay, upward mobility, affordable health care
FIX COUNTY BUILDINGS
create and staff a capital improvement department staffed by professionals
FIX THE DISTRICT ATTORNEY'S OFFICE
create and staff a new DA department for prison affairs********protect law biding citizens first
June 2, 2016
LAWLESSNESS
Robbery is a civil matter
Vandalism is a civil matter
Assault is a civil matter
Rape is a civil matter
IN
RURAL LASSEN COUNTY
AT
CRITICAL POINT
Will hiring more Deputies make a difference?
These small rural communities, in Lassen County,
have little to NO PROTECTION by law enforcement

Local crimes against the people are being ignored by Deputies and the District Attorney
Prison issues have consumed the Office of District Attorney.
Maybe it is time to expand the duties of the District Attorney
Maybe it is time to give the Sheriff what he needs to protect citizens instead of prisoners
WAKE UP LASSEN COUNTY SUPERVISORS
Lassen County residents are not safe
June 1, 2016
Honey Lake Valley Recreation Authority
Does Not Qualify
to be a
NON-PROFIT ?
Short sightedness, arrogance and an inexperienced Board
caused years of delays
Who will bail this project out?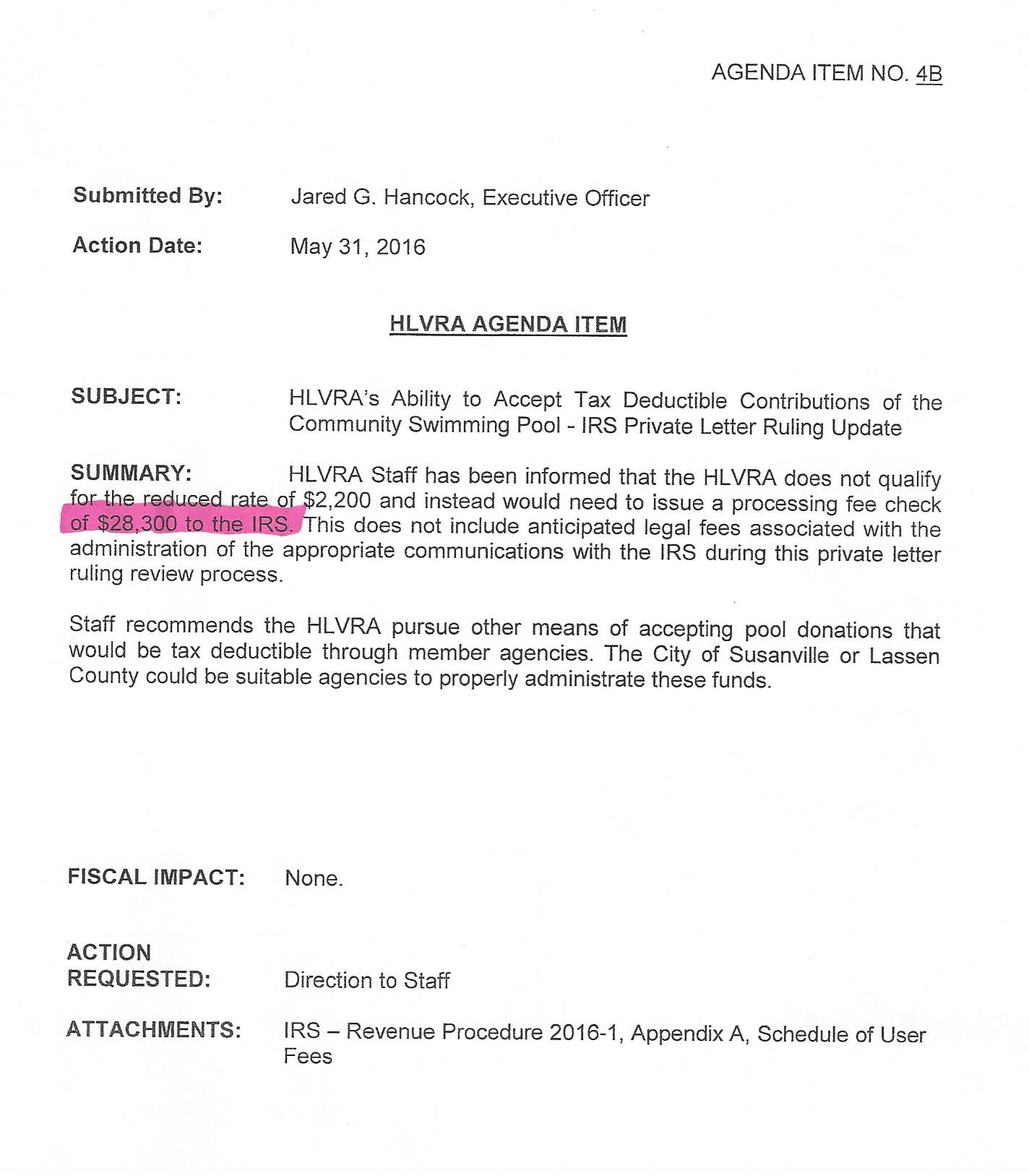 May 31, 2016
Community Pool
or ...... Puddle Pool?

Construction begins........................?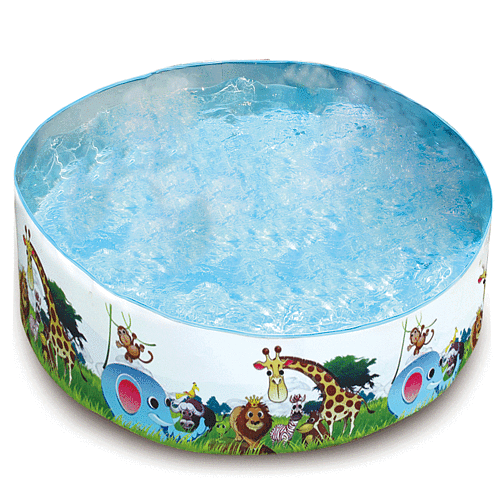 Budget Cuts Should Typically lower the price, but
Pool Costs Have Escalated to $2,750,000
...but does not include the following
May 29, 2016
Chris Montgomery lied to run for Lassen County Supervisor
What will he do if he is elected?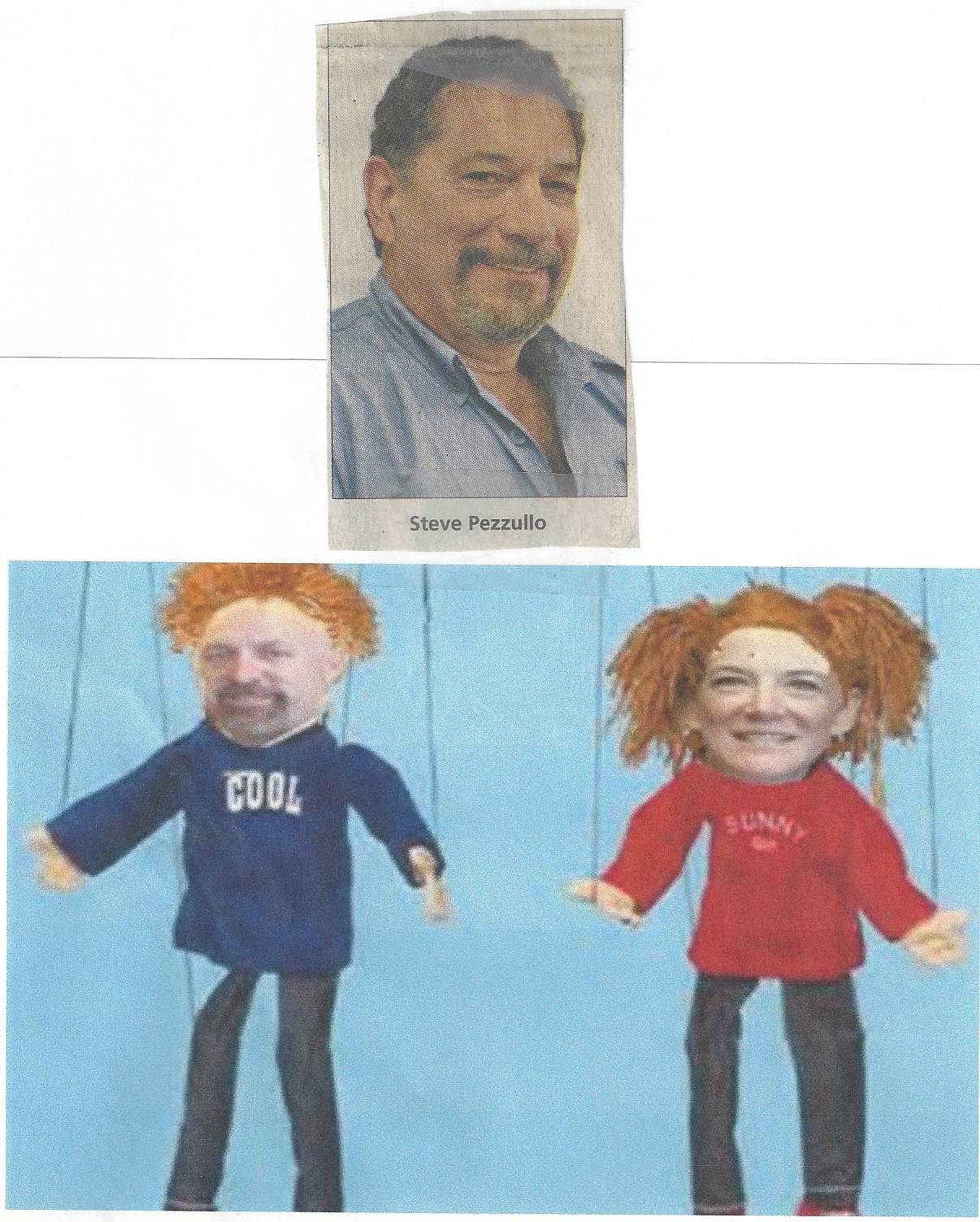 May 25, 2016
Bob Burns County Counsel Department:
Reduced to Burns & and his Administrative Assistant
Stephanie Skeen was the last attorney to leave. This attorney has recently left Bob Burns to work for District Attorney Stacey Montgomery.
On May 17, 2016, Lassen County Counsel Bob Burns asked the Board of Supervisors to allow him to review and update Lassen County's Municipal Codes. The Board gave no direction for him to start this project.
Last year, on August 28, 2015, Kan We Help told the Board their Rules of Procedures, Rules & Regulations conflict with their Municipal Codes & current laws. The Board ignored Kan We Help and passed Bob Burns "revisions".
NOW, BOB BURNS HAS NOTHING TO DO AND WANTS TO REVISE LASSEN COUNTY'S MUNICIPAL CODES.....
KAN WE HELP OFFERED ADDITIONAL COPIES OF THE WORK KWH SUBMITTED LAST YEAR.
THE BOARD TOOK NO ACTION
May 24, 2016
Lassen County Times.....Who are these people ?
Good luck in the June 3, 2014 election ???
May 23, 2016
Lassen County Public Works
Updates Supervisor Chapman's extravagant
5/24/16 BOS Agenda Item H-4 : Capital Improvement Updates
The Supervisors finally realize there is not enough money [from the $4.3 million loan] left to finish the Riverside property and Chapman's court elevator.
Kan We Help has been critical of this Board slipping in Chapman's elevator when the County has not moved an inch in finishing the Riverside building that will house the District Attorney, Public Defender, Child Support Services and Probation departments.
Some are saying Chapman plans to cut the Sheriff's 2016/2017 Budget to fund his Elevator?
The court elevator project "has not been fast-tracked" as Supervisor Chapman wanted but is now projected to begin construction in February 2017. Chapman wanted it done so he could "historically" claim to be the first Board of Supervisor Chairperson to have his PHOTO taken in his elevator.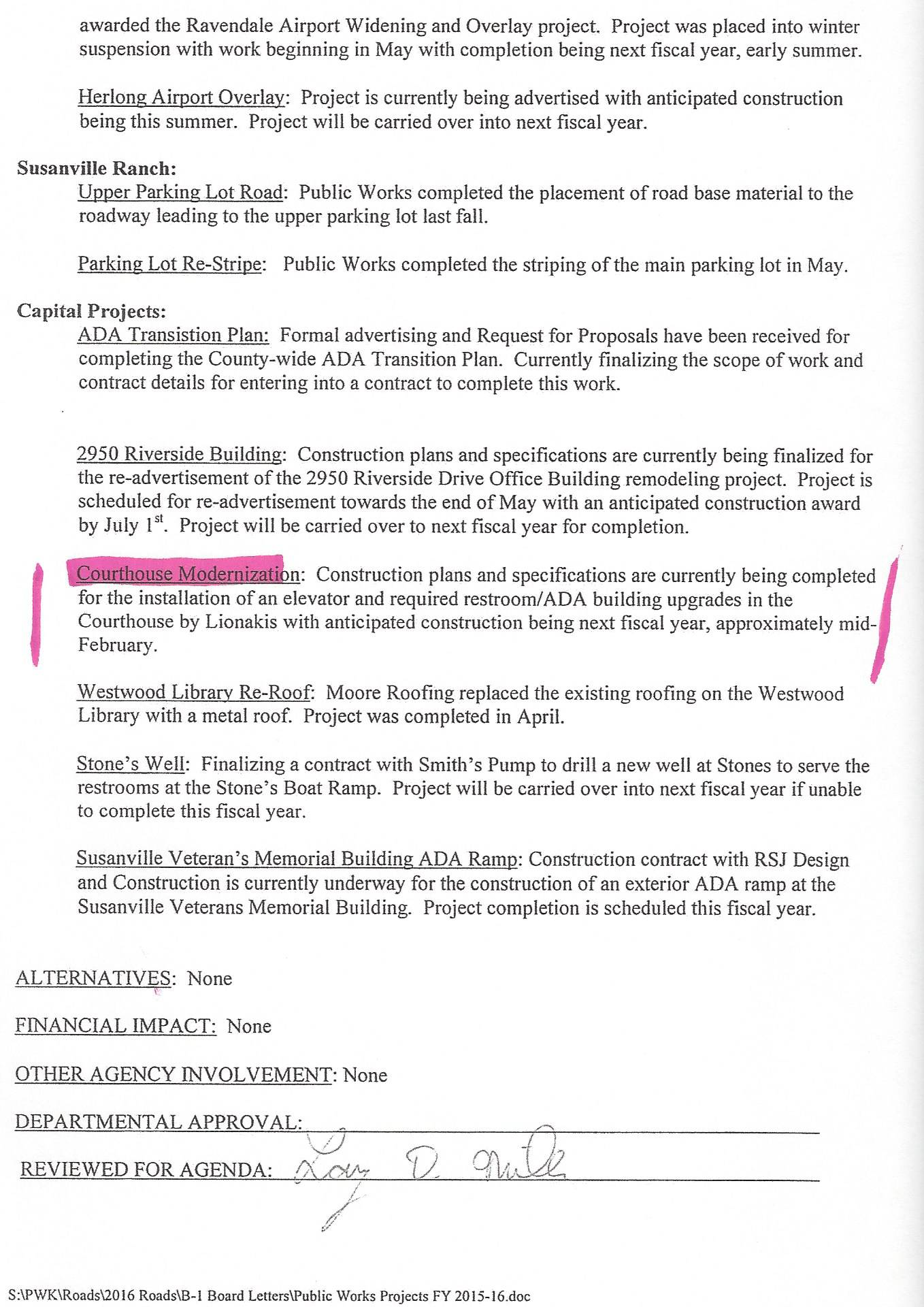 KAN WE HELP IS WATCHING
EVERY PENNY
OF THE
VERY CLOSELY
May 21, 2016
On January 12, 2016, the
Plumas County Board of Supervisors
Saw through the fraud of the SOJ Cult
&
Voted Unanimously
NOT TO PLACE THE
STATE OF JEFFERSON ISSUE
ON THEIR JUNE BALLOT
Lassen County Supervisors
Hammond, Hemphill and Albaugh
cost this County thousands of dollars putting
this Cult's issue on the ballot in June.
ALSO:
? FREE, FREE, FREE ?
Lassen County Counsel Bob Burns offered to help this Cult fight their "legal" battle with the State Legislature with Lassen County taxpayer dollars ?
The SOJ Cult's leader is so confident, in his 65 year old scam to secede from California,
that he is running for a seat in the California State Legislature.
The poor suckers that have supported this Cult leader
GET NOTHING
The "Keep it California" group has gained statewide support against this "old" 65 year old group that has been recently resurrected
KEEP IT CALIFORNIA[Keeping all 58 Counties in tact]
May 19, 2016
WESTWOOD CHAMBER OF COMMERCE
HOSTS LASSEN COUNTY
DISTRICT 1 SUPERVISOR CANDIDATES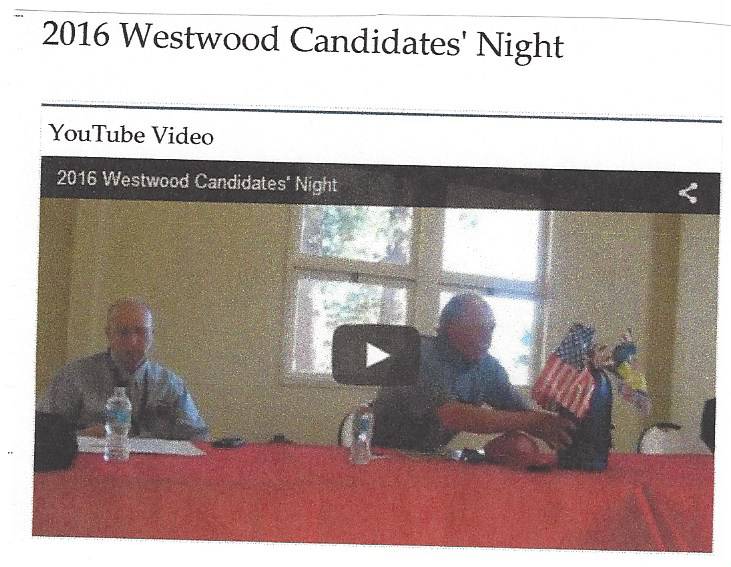 On May 17, 2016, District 1 Supervisor candidates Alex DeMartimprey and Paul Statti attended the question/answer forum hosted by Gail Brown of the Westwood Chamber of Commerce.
Alex DeMartimprey is a lifetime resident of Lassen County. His father was a Board of Supervisor Chairperson in 1989. DeMartimprey knows Lassen County and what the County needs, HONESTY, JOBS, HONESTY!
Paul Statti wears a Tea Party dog collar that is connected to the racist Tea Party/State of Jefferson leader where ever he goes. Statti who has demonstrated no aptitude for any elected position is representing the Tea Party and the State of Jefferson. Statti told the Westwood people, on May 17, 2016, that he has attended BOS meetings for over three years. Being generous, Paul Statti has been an infrequent attendee at the Board of Supervisor meetings. When Statti does attend a BOS meeting you will find him "texting".
STATTI KEEPS A CHAIR WARM .......THAT'S IT
Chris Gallagher was a NO SHOW .Chris Gallagher has a failed employment history.
Watsonville, Arcata, Susanville, Los Banos
When the ex-Susanville Police Chief left Lassen County he got into the same trouble as the Los Banos Police Chief.
THE LOS BANOS POLICE UNION FILED NUMEROUS COMPLAINTS
Marlo Noyes was a NO SHOW .
Does Lassen County need more
poor judgment & anger management issues?
May 18, 2016
All five Lassen County Supervisors
Approve an Amended Ordinance
(Supervisor Hemphill secured a job for his wife in the past year at the Sierra Army Depot and Supervisor Hammond was fined $2500, by FPPC, for voting on the Herlong transaction. Hammond owns two businesses in Herlong and has a lucrative contract with Lassen County to protect)
to open development
within the 2.8 mile radius of the
Army's Amedee Airfield
which they have no control over

This new Ordinance goes into effect in 30 days and was enacted to allow Steve Pezzullo and friends (aka HSP Resources) to develop within the 2.8 miles of the Army's Herlong Airfield.
District 4 Supervisor Hammond continues to lie to his constituents that the Army's Airport in Herlong will be a "PUBLIC AIRPORT". The Army has a 50 year lease with Lassen County with an option of an additional 50 years (the lease was a condition of the transfer of Army land to the County)
Steve Pezzullo & friends have done absolutely nothing for the town of Herlong that they bought for $31,500 (and is selling off parcel by parcel) from Lassen County and the 3,000 acres of contaminated public land for $25,000.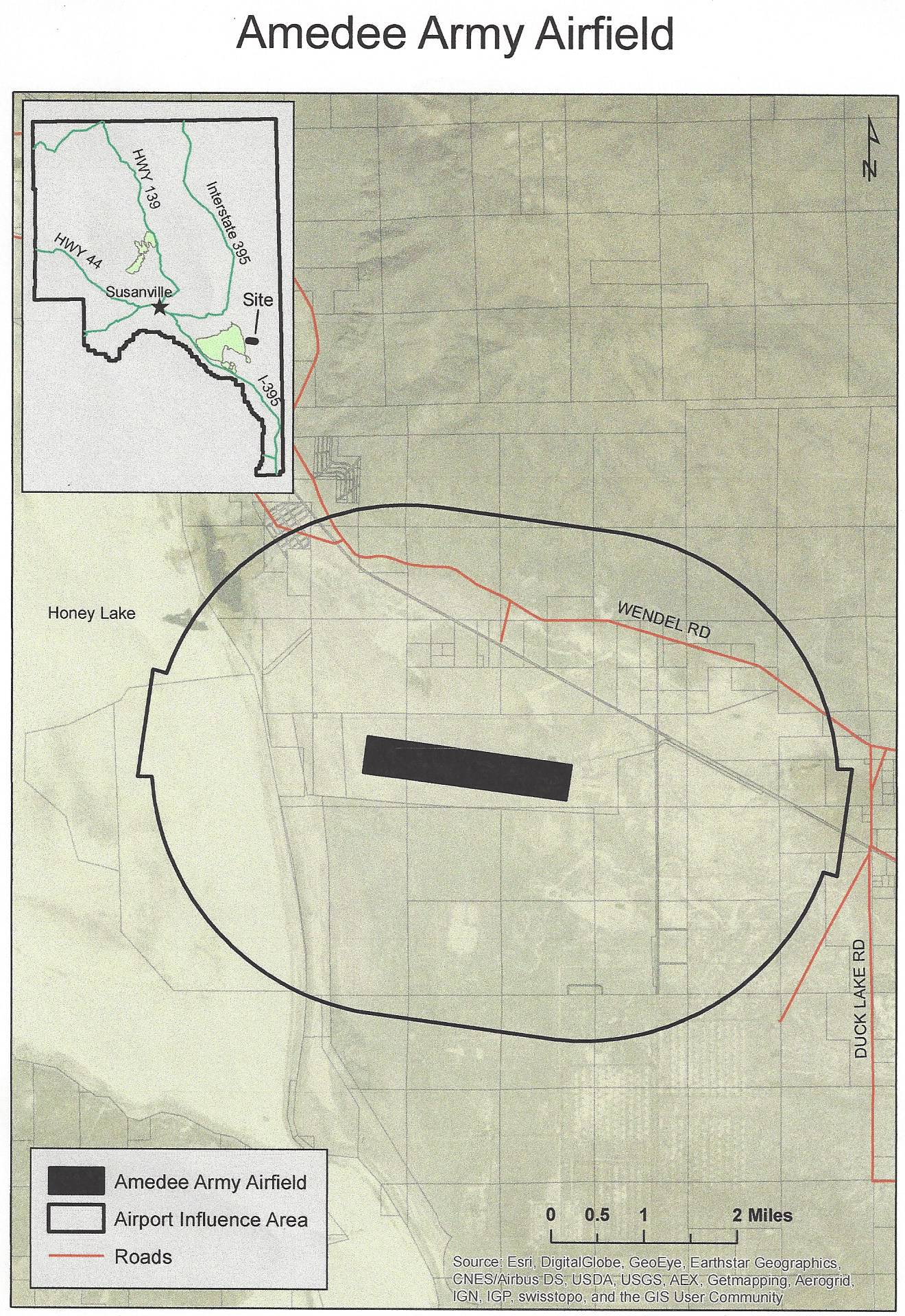 Pezzullo now only has to deal with securing "permits" from the Lassen County Planning Department and wait for the inevitable approval of the poorly written "Amedee Army Airfield Land Use Compatibility Plan" that has no enforcement capability whatsoever.
This so-called "Plan" does not address Federal Aviation restrictions for military airports but makes considerations as if it was a "public" airport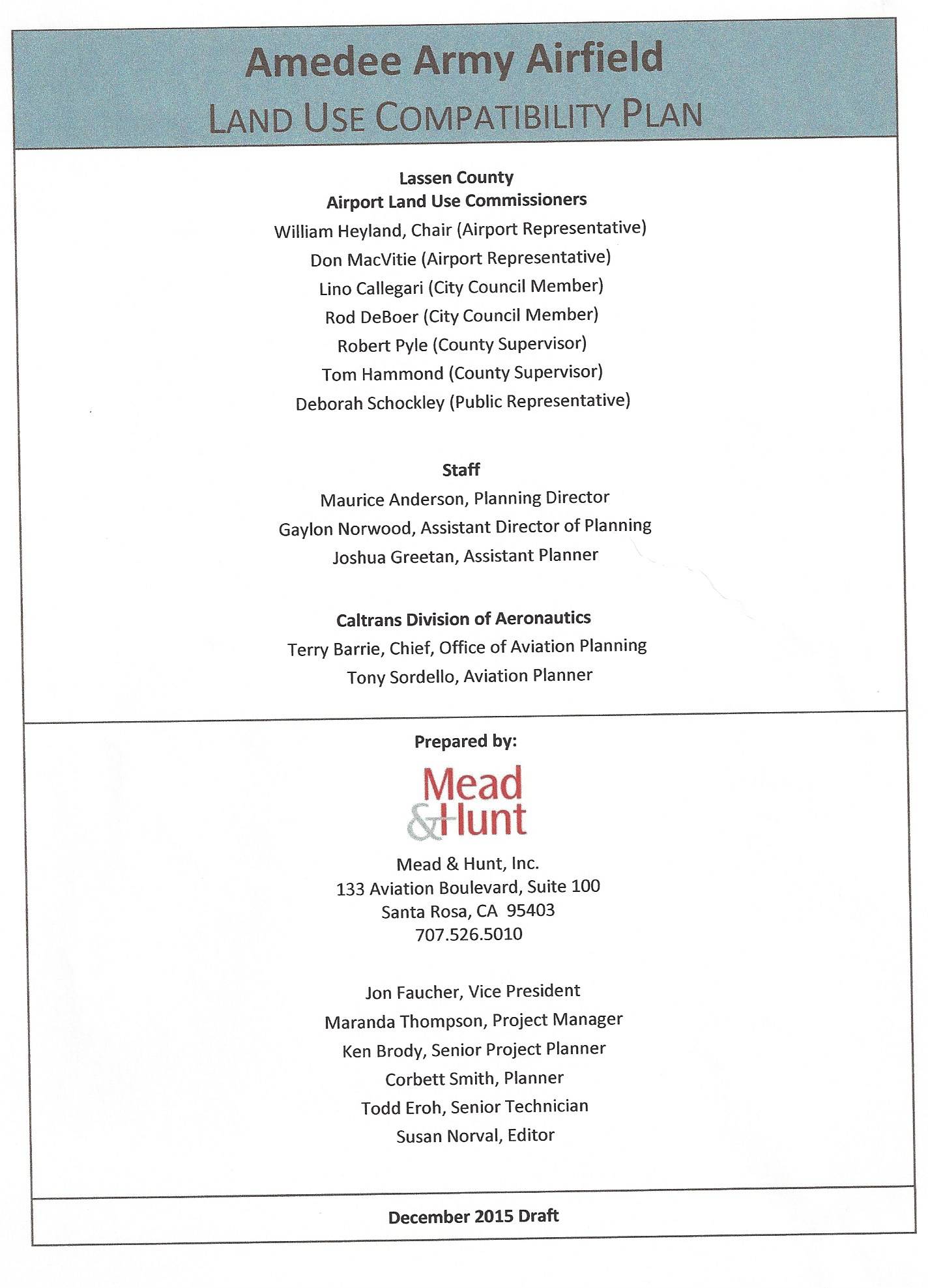 May 16, 2016
District 2/3 Supervisor Candidate
has been the most visited KWH page for the last 8 days
Montgomery lived in District 3 when he registered to vote in District 2
Montgomery lived in District 3 when he filed his Candidate papers for District 2
Don't worry, he has the protection from his wife
who is Lassen County District Attorney
May 14, 2016
Kan We Help Submits Concerns
to Supervisors
Re: Amedee Army Airfield Use Plan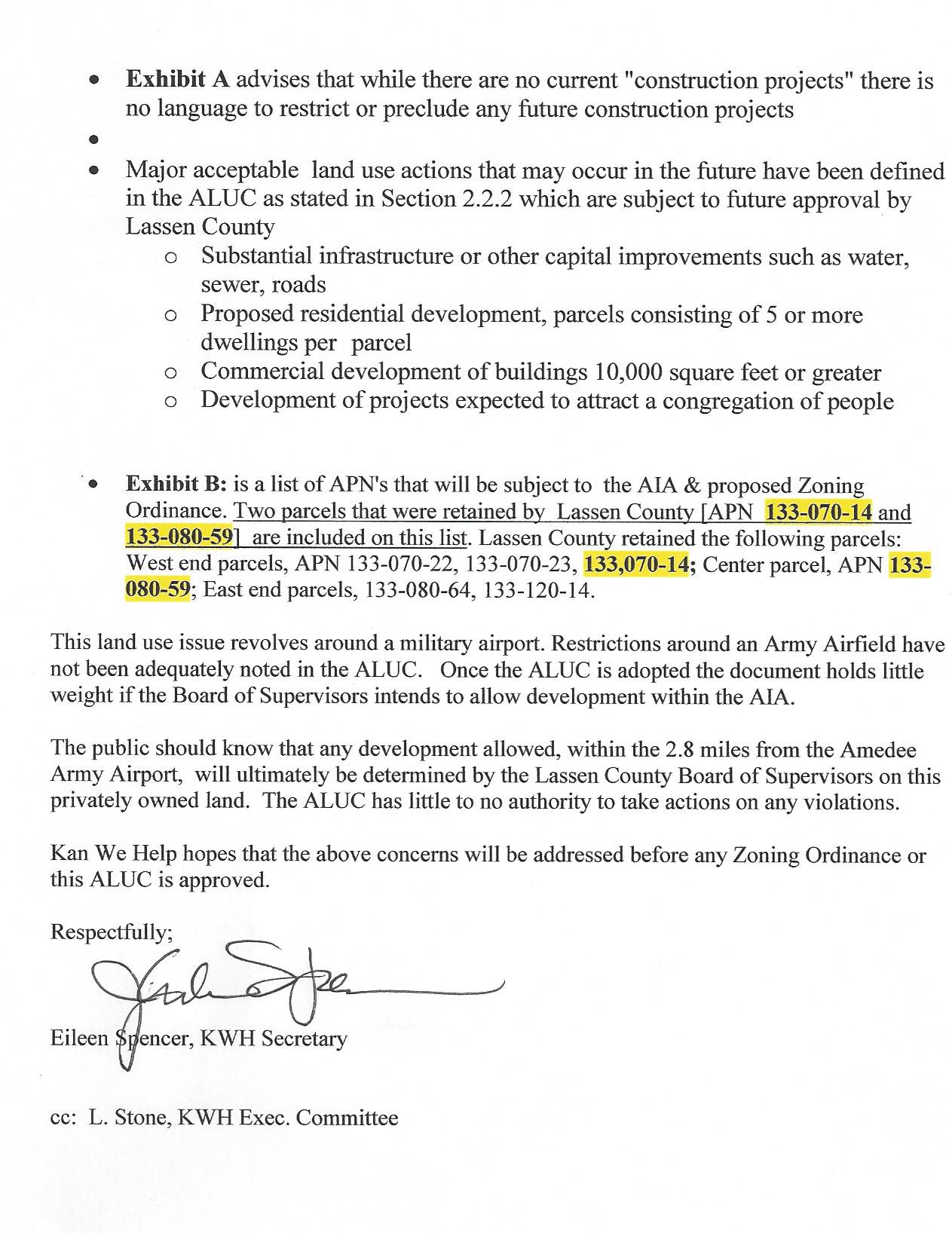 Area of Influence for the
"AMEDEE ARMY AIRFIELD LAND USE PLAN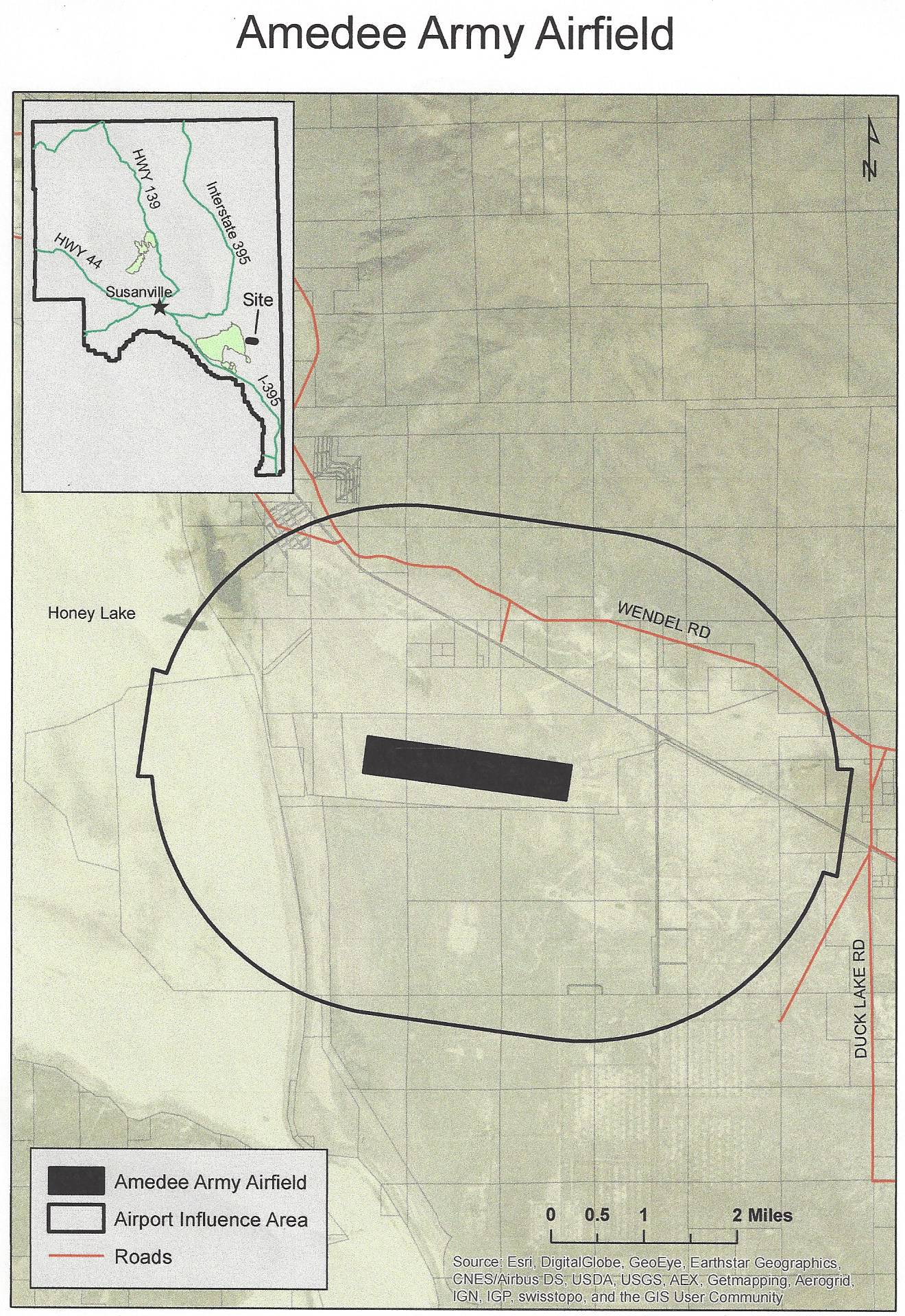 May 10, 2016
The State of Jefferson Cult Complains
about Supervisor Chapman's Comments ....?
"If the Voters reject it (on June 7) then they need to get the hell out of the County"
How about all of the lies that have spewed from these idiots over the past 65 years of this scam
How can you stop the "unstoppable"...?...........when nothing ever started?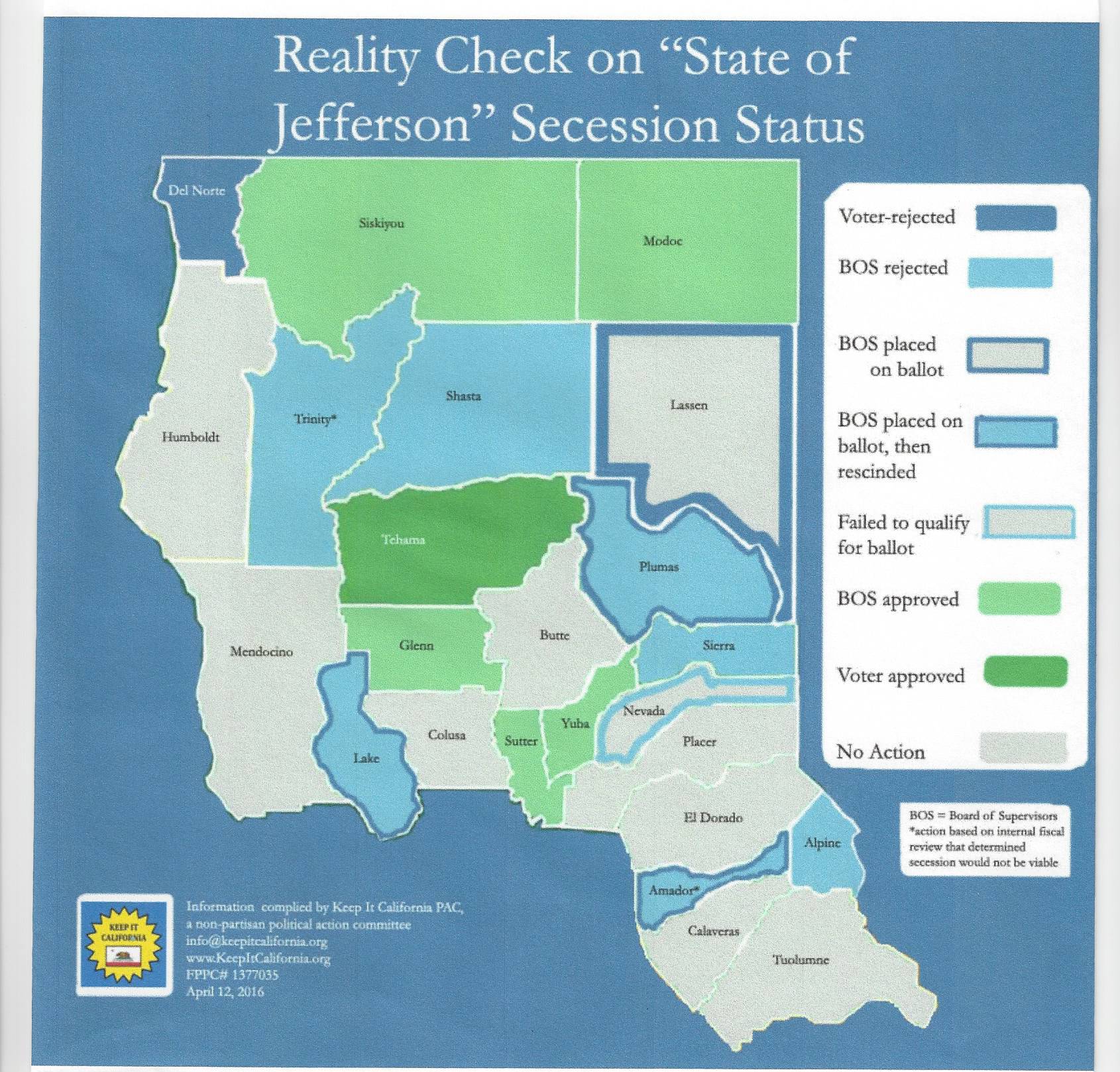 XX The Dos Equis Group XX
Lassen County CAO Richard Egan approved the use of the Susanville Veterans Hall for the State of Jefferson cult members to hold a rally. This rally could have been held at any Bar in town and looked the same.
Check out the 65 year failed history of this Cult on Wikipedia
Supervisors Tom Hammond, Jeff Hemphill and Aaron Albaugh voted to place the "LEAVE CALIFORNIA" issue on the ballot for the people to decide if they wanted to leave the State of California. This "gift of public funds" could have cost the Lassen County taxpayers tens of thousands of dollars and now these delusional old Hippies say that they have already gotten Lassen County "in" their group.
Paul Statti, candidate for Bob Pyle's District 1, is one of these "State of Jefferson" gang, cult members.
Statti is a Jefferson Disciple
Lassen County does not need one more
Tea Party/Jefferson supporter sitting on this Board.
May 5, 2016
DISTRICT 3 SUPERVISOR JEFF HEMPHILL
HOLDS SUCCESSFUL AND MUCH APPRECIATED
TOWN HALL MEETING
AT THE
HONEY LAKE VALLEY GRANGE IN JOHNSTONVILLE
Video: District 3 Town Hall Meeting at the Honey Lake Valley Grange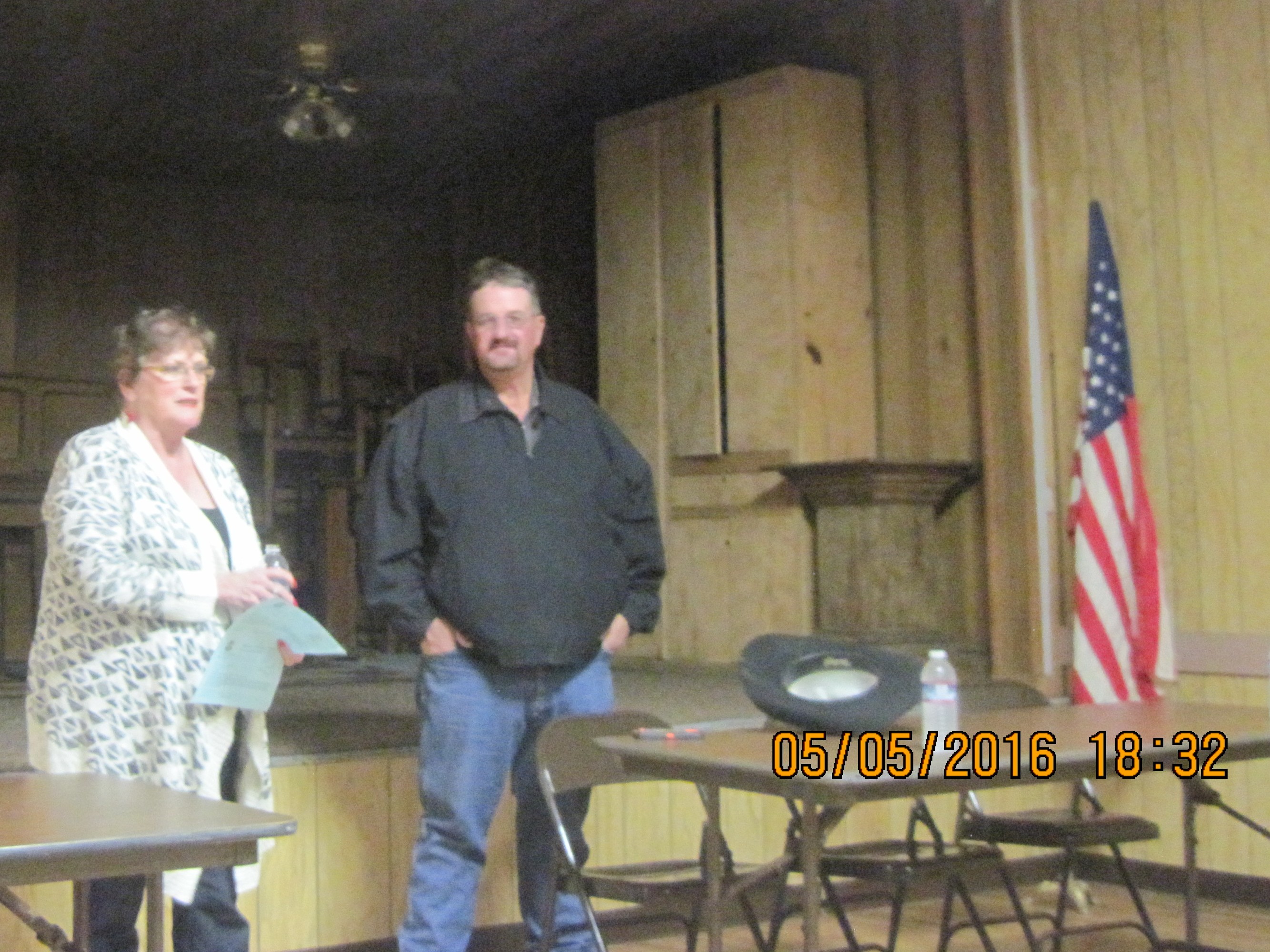 Grange Officer Penny Artz introduces Supervisor Hemphill
Residents came early and the room was filled to standing room only by the time the meeting started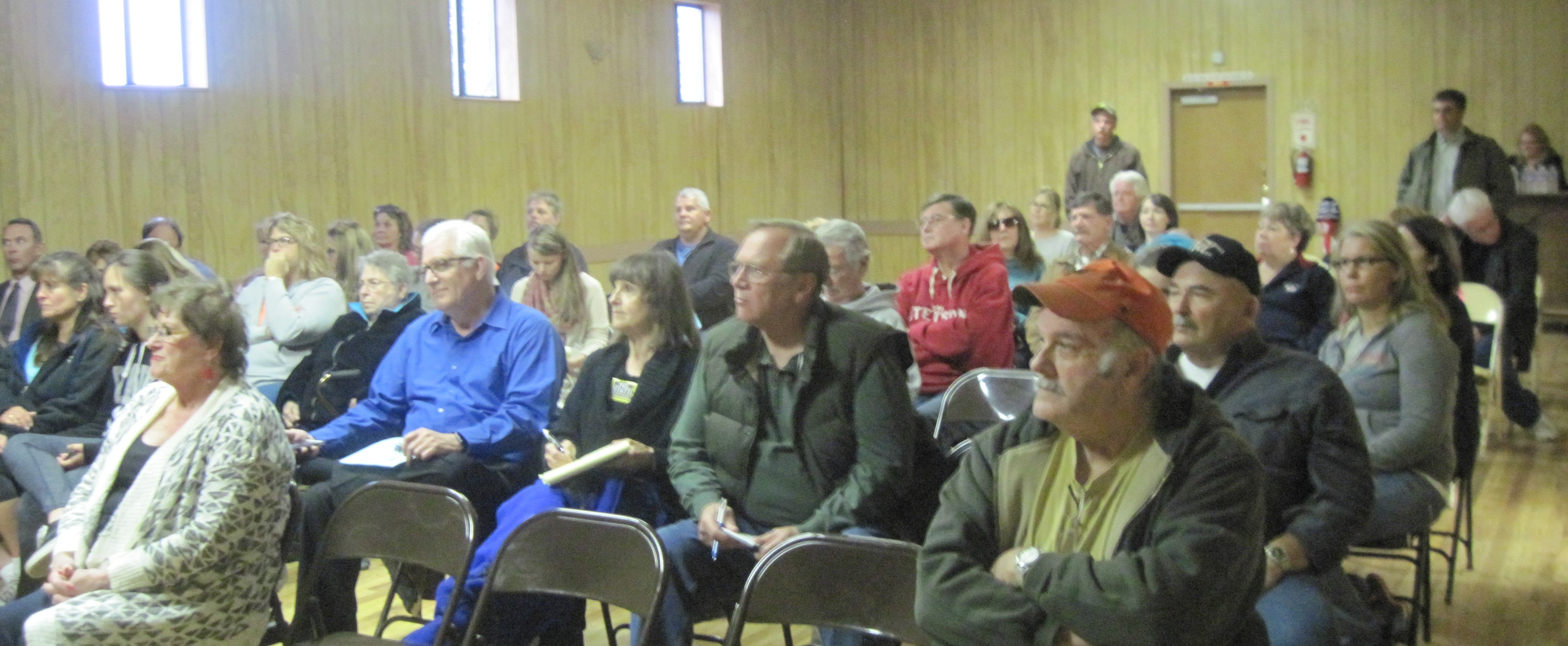 TOPICS:
The proposed Mental Health facility at the "Gables", new marijuana regulations, Johnstonville Park
May 3, 2016
NEW "CRV" ONLY
RECYCLING CENTER
OPENS IN SUSANVILLE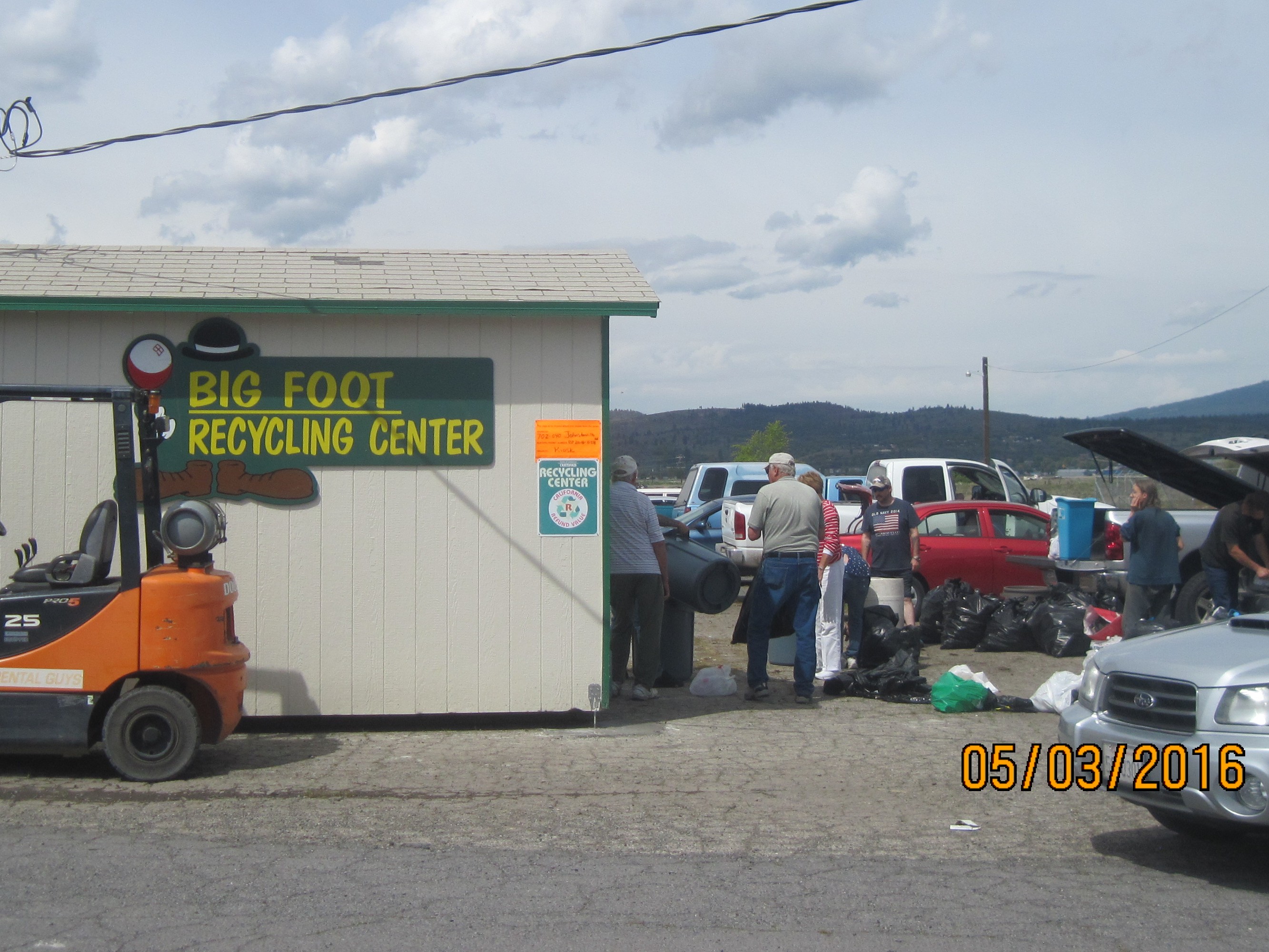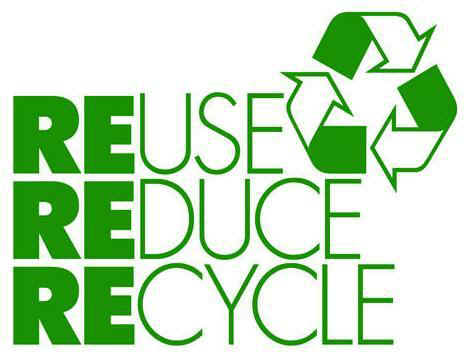 Big Foot Recycling
702-040 Johnstonville Road (next to Pardners)
HOURS: 10:00 AM to 4:30 PM Tuesday - Saturday
General Manager Nick Roetto
May 2, 2016
Local Deer Enjoy
the Community Pool
in Susanville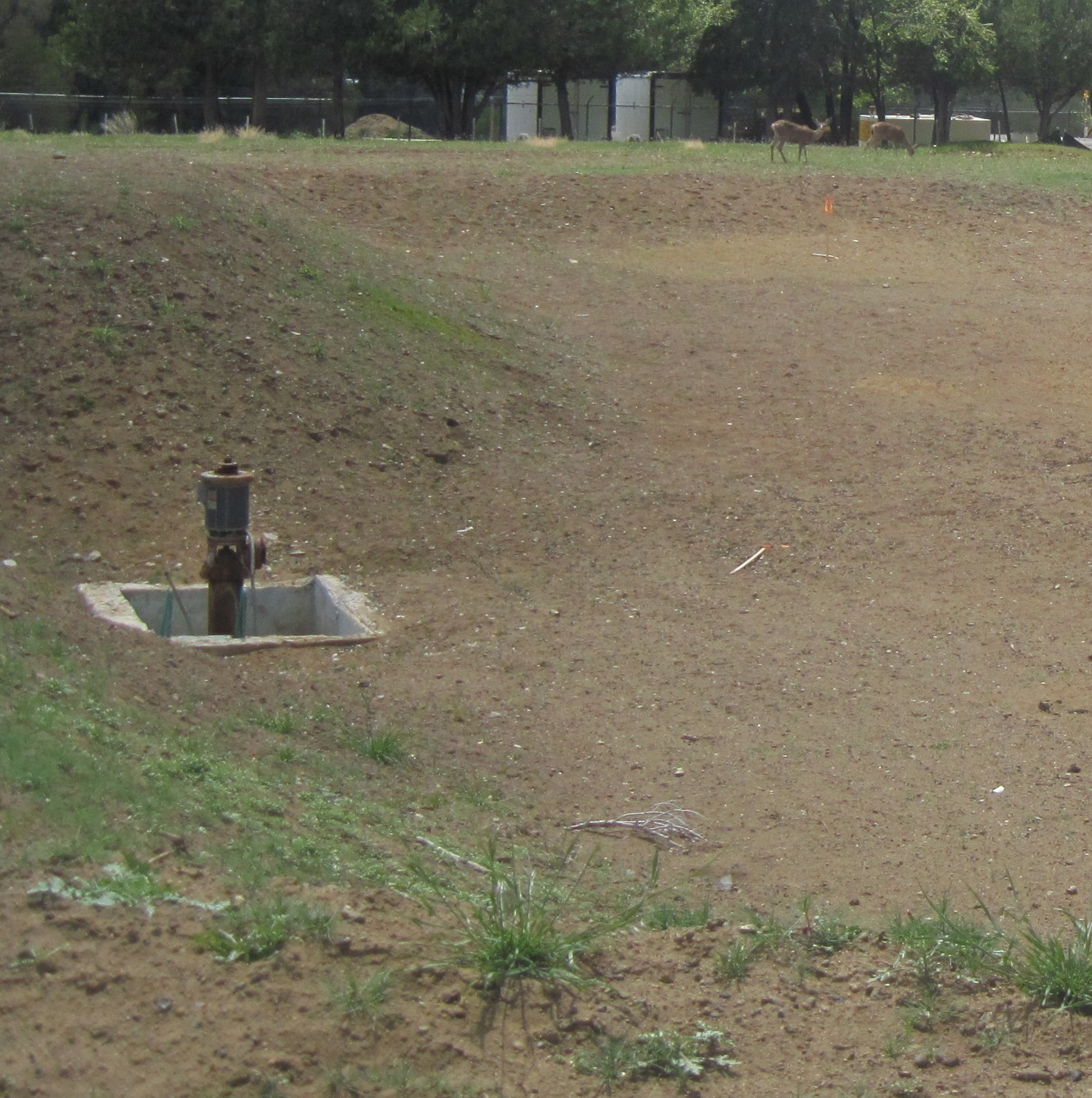 April 29, 2016
Lassen County District 3 Supervisor
Jeff Hemphill
to hold a
TOWN HALL MEETING
at
the
Honey Lake Valley Grange
District 1 and District 2 Supervisors
DO NOT BELIEVE IN TOWN HALL MEETINGS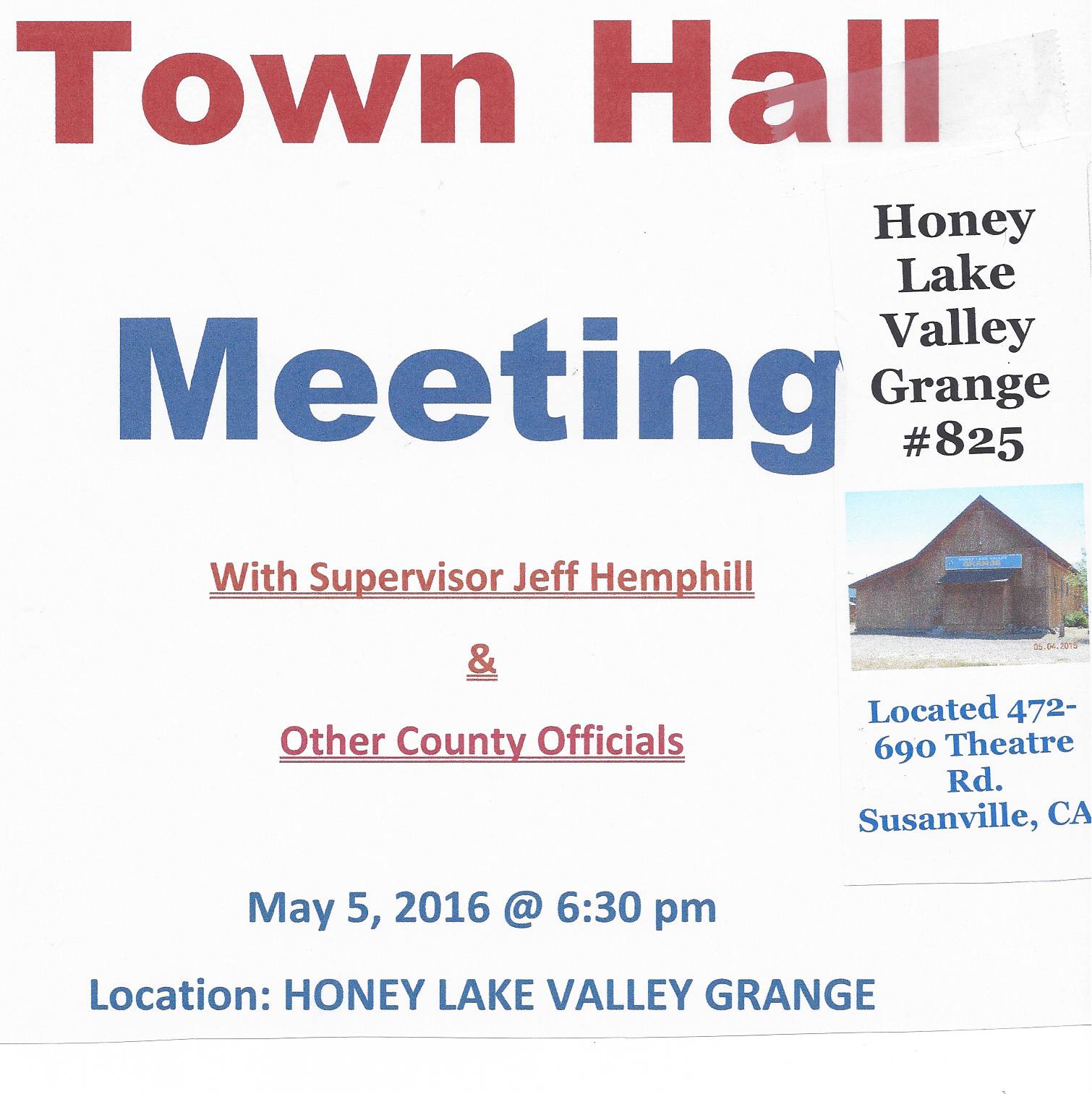 April 28, 2016
LASSEN COUNTY DISTRICT ATTORNEY
AND
COUNTY CLERK CONSPIRE TO CHEAT THE VOTERS
Chris Montgomery perjured himself when he filed his Candidate documents on March 11, 2016
Chris Montgomery perjured himself, in January, when he changed his voter registration stating he lived at 250 S. Pine Street, Susanville
If the Montgomery's owned this house in January, which they did not, Stacey Montgomery would have been required to disclose this "rental income" on her FPPC 700 Form.
DISTRICT 2 DOES NOT DESERVE ANOTHER LIAR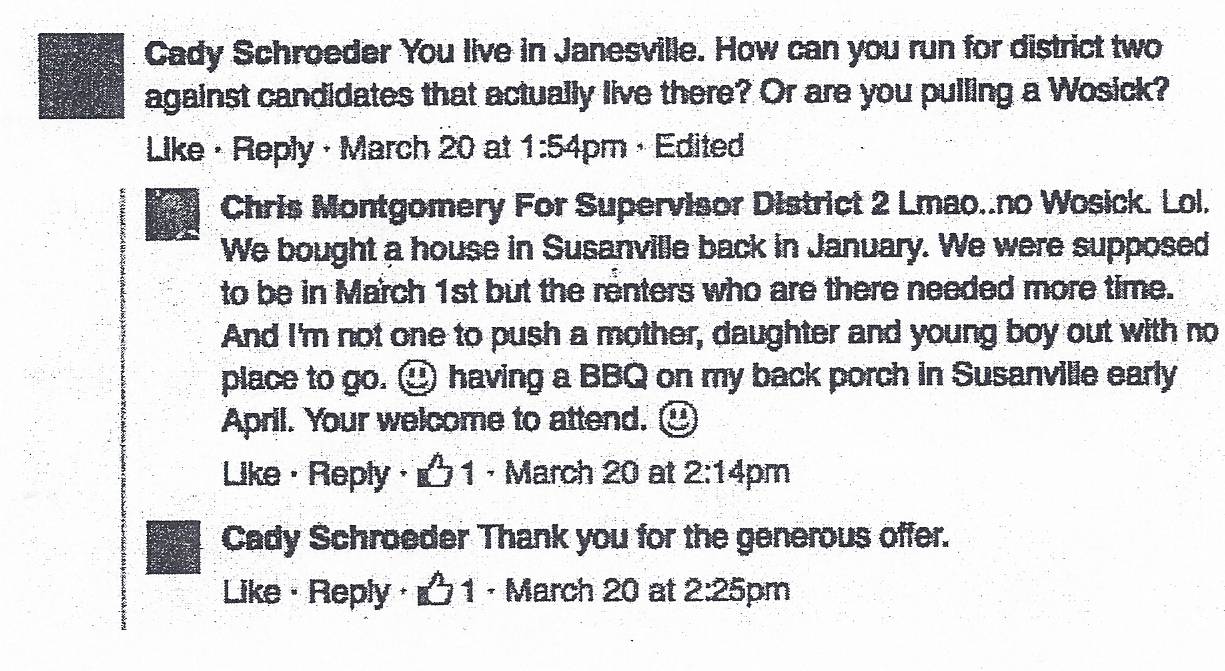 Steve Pezzullo owns 250 S. Pine Street.
Steve Pezzullo's renters left in March/2016
Steve Pezzullo's new renters:
Stacey & Chris Montgomery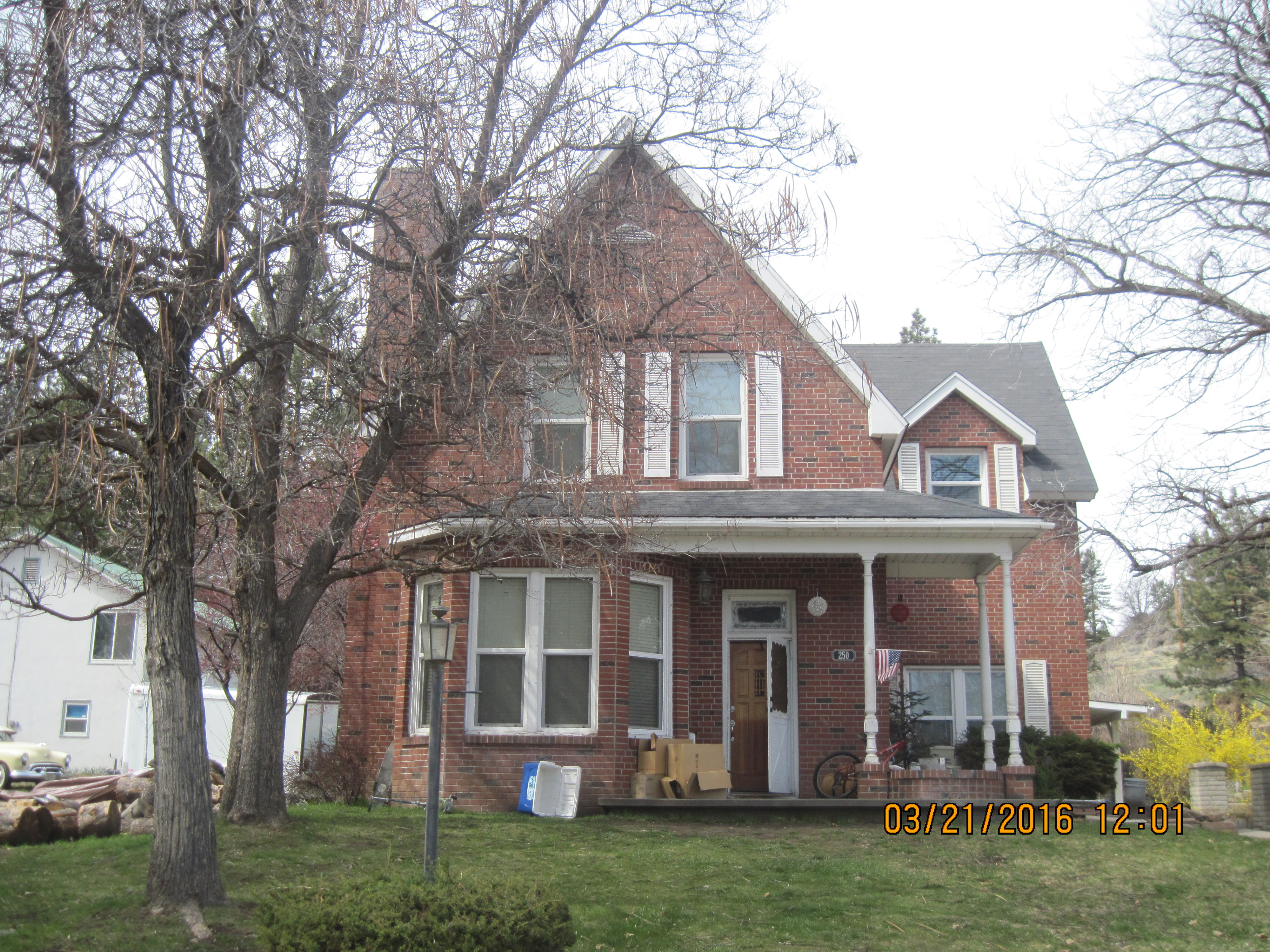 The Montgomery's are using 250 S. Pine in their political ads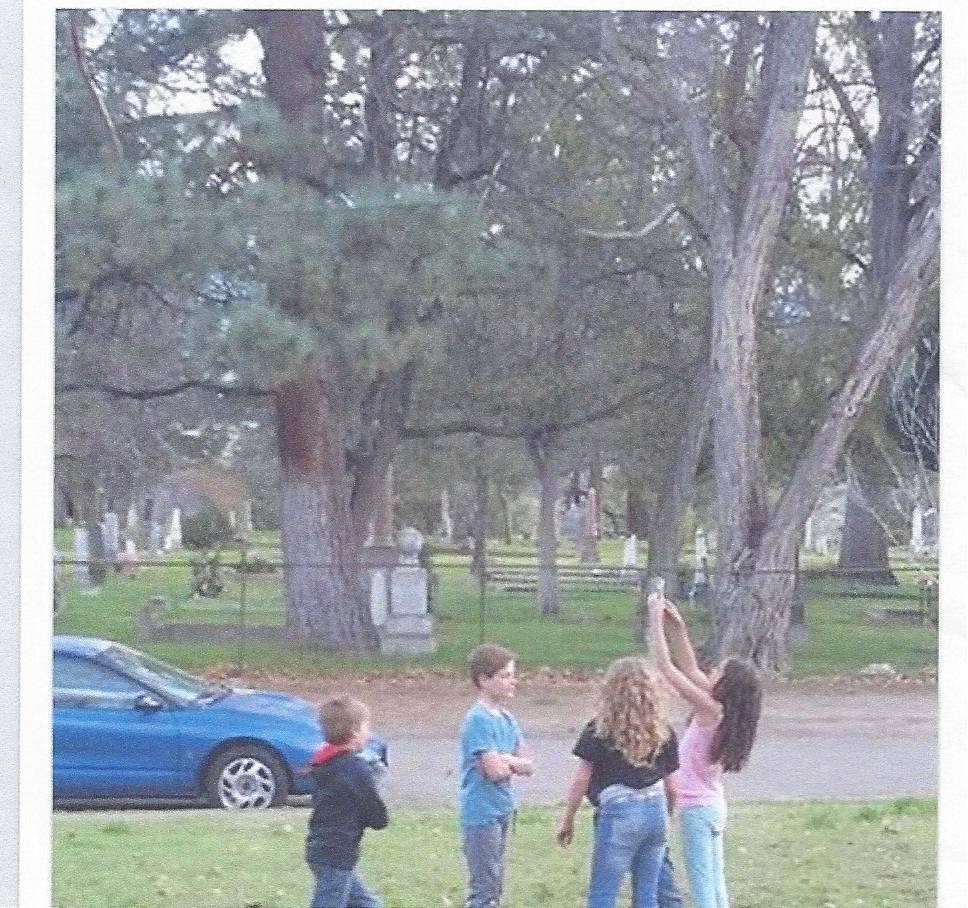 If Montgomery lacks ethics and honesty now,
just think what he can do as keeper of the District Attorney's Budget