THE BULLETIN BOARD
kanwehelp.com
page one
"People have got to know whether or not their President is a crook", President Richard Nixon, November 17, 1973
RICHARD NIXON RESIGNED ON AUGUST 9, 1974 IN DISGRACE
NIXON WAS A CROOK
Reality is Trump's fake news that will end his presidency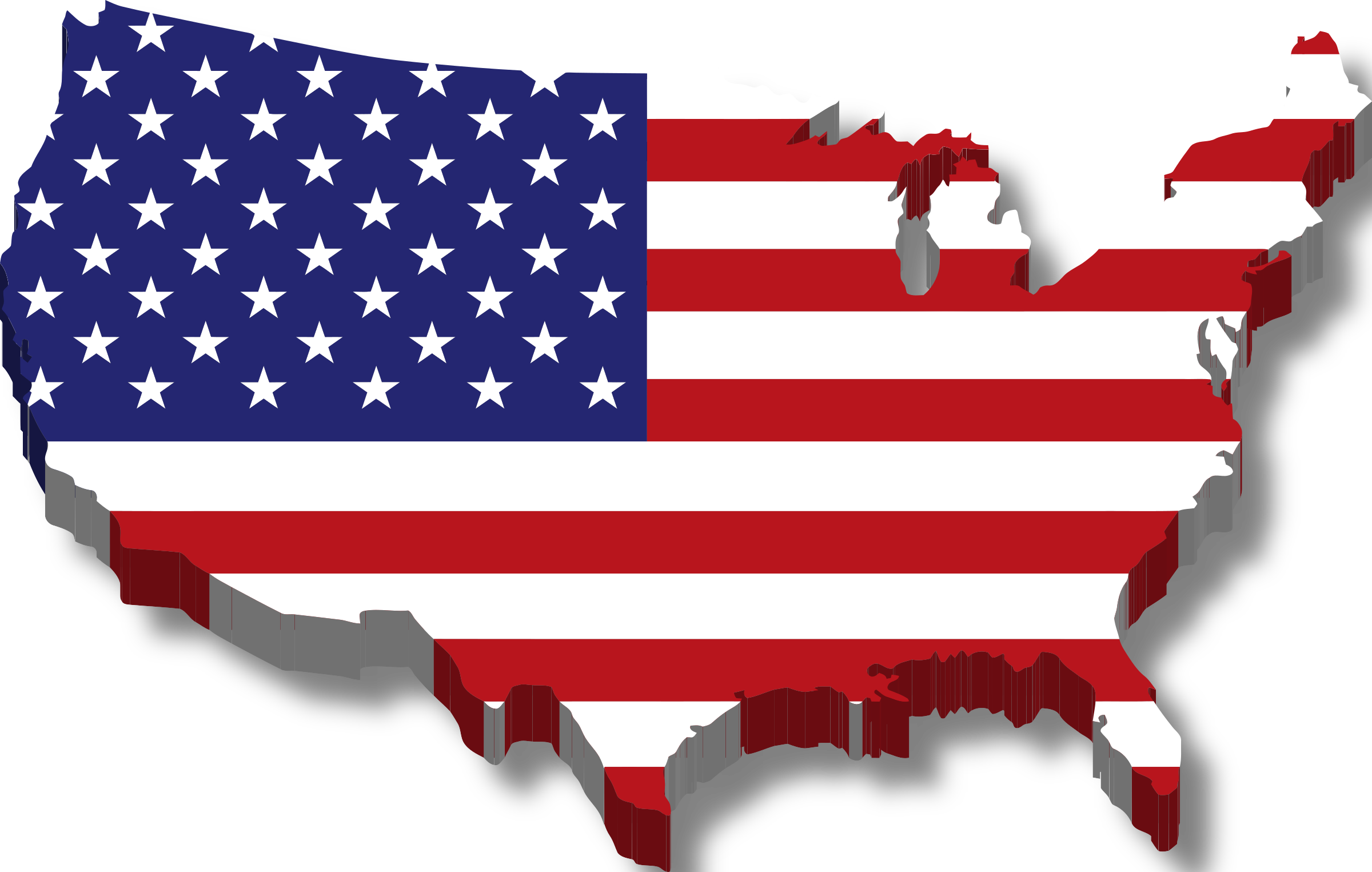 Americans do not have to like or dislike the politicians they elect.
Americans do have to care if they hurt or help America
The Lassen County Original Bulletin Board
daily news & current events
Free Pink Hat Pattern Trump Travesties

ARCHIVES:
Sam Williams
Editor of the Lassen County Times filed a lawsuit against a Kan We Help member for Defamation
and LOST SC 60880 Judgment in favor of Spencer
Kan We Help began receiving demands, in January, for retractions. All of these cryptic threats to Kan We Help came from skywatersam@gmail.com . Kan We Help could not identify "skywatersam" and ignored the threats, but the threats continued and then "skywatersam" demanded $10,000.

Sam Williams, Editor of the Lassen County Times served a lawsuit on Eileen Spencer on June 27 at the Grand Opening of the new Honey Lake Valley community pool where she was receiving an award. Sam Williams filed a libel and defamation lawsuit against Eileen Spencer, a Kan We Help member.
The Judge determined that nothing on the Kan We Help website was defamatory or libelous.
Sam Williams drew public outrage for printing and reprinting one person's "Letters to the Editor" week after week after week. Kan We Help believes that the Williams agenda was to increase circulation. To support this belief, Sam Williams published a letter again from this same person, on August 22, 2017. Williams, then proceeded in the very next issue of the Lassen County Times, published a half page of complaints about why he allowed another factless, religious, racist letter. The "public" again expressed their outrage when Williams continued to post these vile letters. Kan We Help believes this person had the right to racist remarks but Williams took the chance that the public would agree with it. They didn't..............
Kan We Help posted fair comments about issues of public interest about Sam Williams failure to follow the Lassen County Times policies and Sam Williams just didn't like it.
The judgment was based on Williams failure to prove by a preponderance of evidence that Spencer wrote any of the posts on Kan We Help's website, that the posts did not rise to the level of defamation and that Williams did not provide any evidence of economic damages. SC 60880 Decision
An Editor of a weekly newspaper didn't know the difference between defamation and extortion...........or did he?ACCOUNTABILITY THROUGH EXPOSURE
SKULDUGGERY AT THE HIGHEST LEVEL
Lassen County's Intention to Impair the Validity
of the 2015
$4 million dollar loan
Lassen County issued a second Certificate of Participation for $4,080,000 in 2015. It was intended to do three things: purchase and remodel the Riverside property, build a community swimming pool with the City of Susanville and remodel the old Courthouse on Lassen Street. The funds were so mismanaged that there were no funds left to do the courthouse remodel (add an elevator). In addition, Lassen County is having difficulty each year finding funds to pay the interest payment on the $4 million dollar loan
LASSEN COUNTY PUBLIC IMPROVEMENT CORPORATION
In 2017, Kan We Help objected to Lassen County de-valuing the 2015 $4,080,000 loan collateral without the Lenders (TPB/Western Alliance) knowledge or approval. The Lender (TPB/Western Alliance) originally agreed to take 23.5 acres as collateral (Jail, Cemetery, Juvenile Hall) in exchange for lending Lassen County $4,080,000.
This loan would not have been secured with 2.5 acres that the Juvenile Hall sits on
THE QUAGMIRE
1. Lassen County has not disclosed how much they will need to borrow, in order to qualify for this $25,000,000
2. The Grant is conditional. Lassen County has not disclosed the "conditions" of the Grant
DECEPTION
The Grant application was submitted with full knowledge that the property was encumbered. The $25,000,000 Grant does not allow any debt on the property. Originally, the intended property for this Grant was the Juvenile Hall that sits on the 23.5 acres which is entirely encumbered by the COP loan.
So........in a stroke of genius or idiocy (aka larceny), the County moved to change the 23.5 acres into four parcels. Placing the Juvenile Hall on a 2.5 acre parcel by itself. By doing so, it changes nothing. The 23.5 acres remains the "collateral" for the $4,080,000 loan unless the County can TRICK the Lender into signing away their collateral.............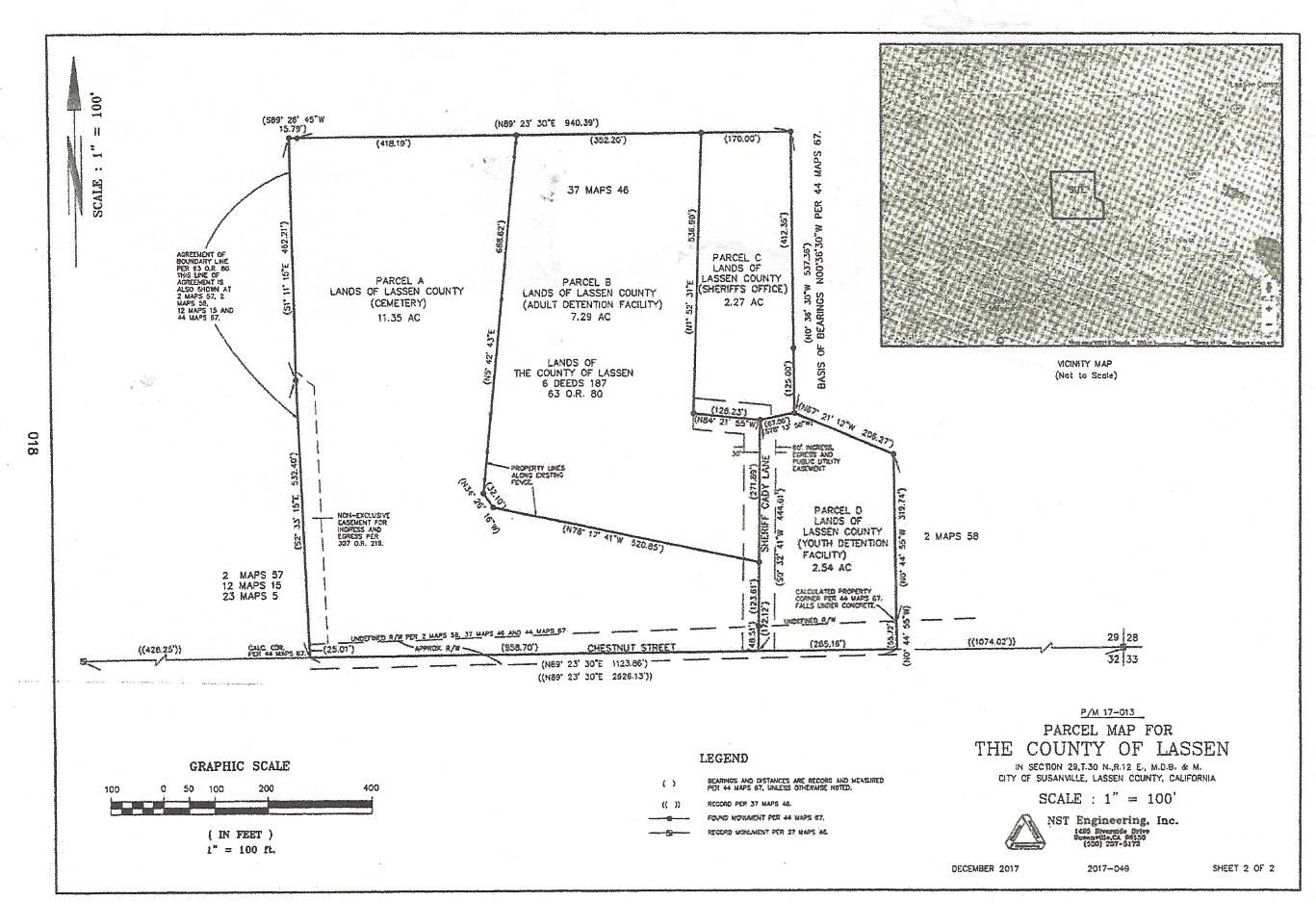 The Lender signed off on the new Parcel Map (See above, creation of four new parcels) but there is no evidence that they have knowledge of Lassen County attempting to free up 21 acres from the Lenders collateral.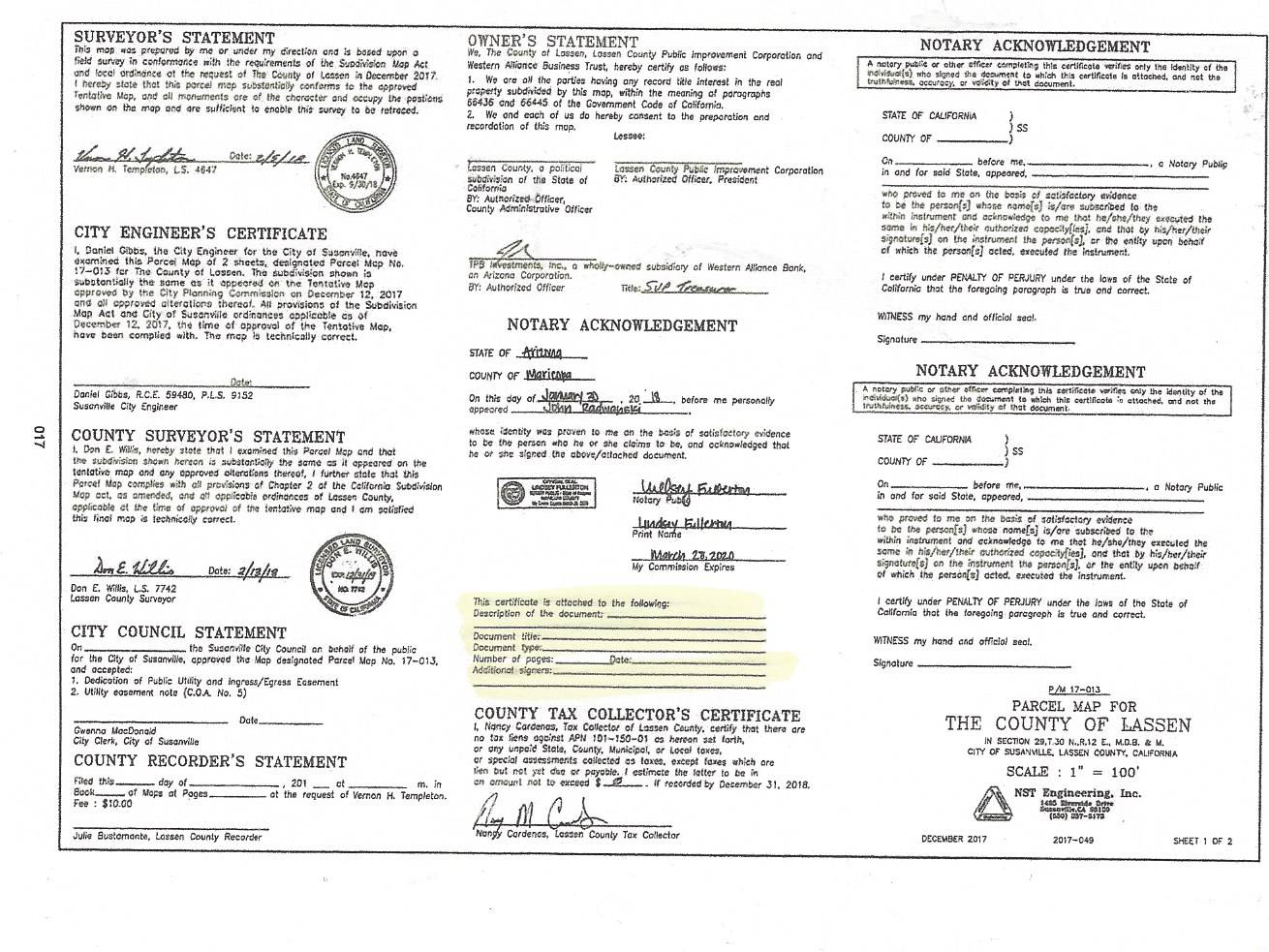 "Who" would knowingly agree to invalidate their "collateral"
"PROPOSED" FIRST AMENDMENT TO THE LCPIC LOAN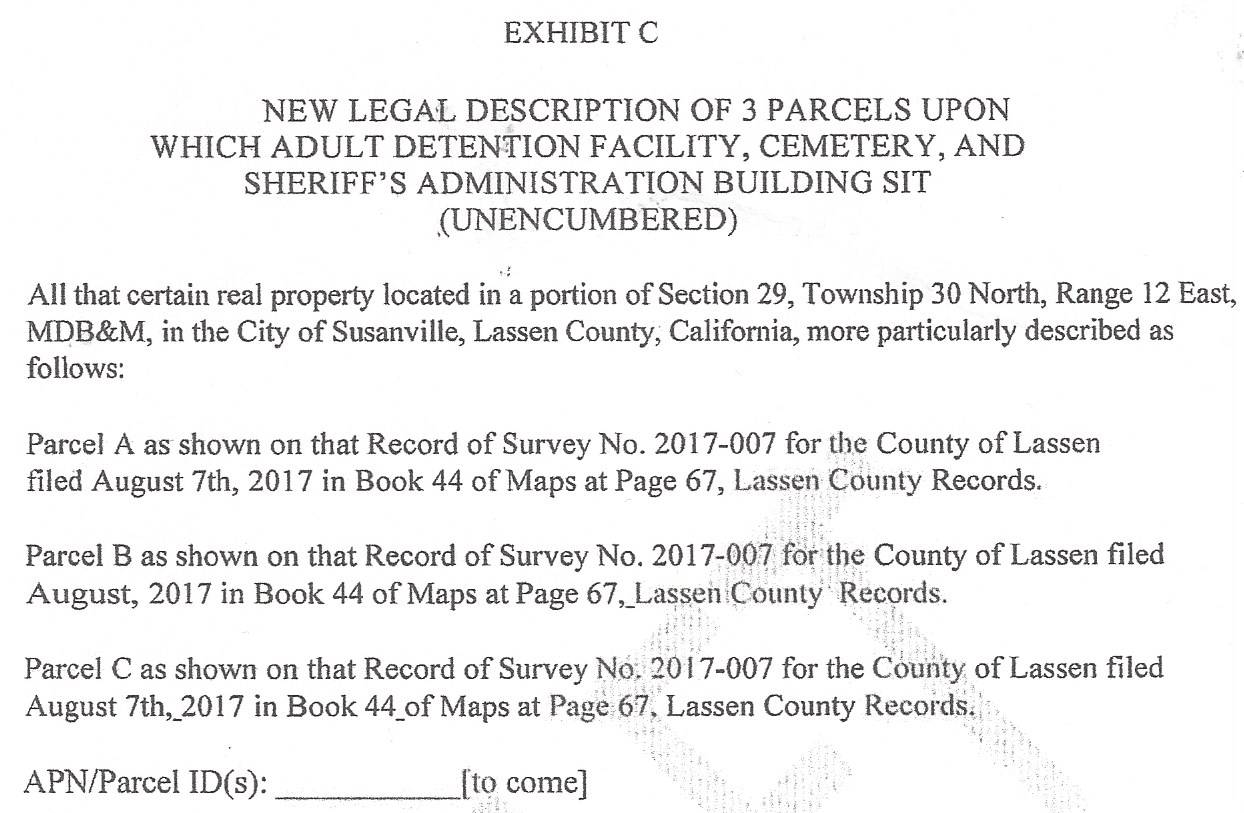 District Attorney Threatens Political Foes.......
....why now?
" to those who have broken the law here in Lassen County, let there be no question. You will be investigated, you will be prosecuted", Stacey Montgomery
WE CALL: BULLSHIT
For the last 4 years, Montgomery looked the other way and failed to even investigate crimes committed against her Critics. Cases sit with the Sheriff that Montgomery refused to prosecute because they were crimes against her critics (vandalism, harassment, theft, attempted bodily harm)
CRIMINAL CASES DISMISSED BY THE COURT FOR FAILURE TO PROSECUTE
Law enforcement has been crippled under Montgomery, now she vows to go after "corruption"...let's help her out.......someone hand this person a very large mirror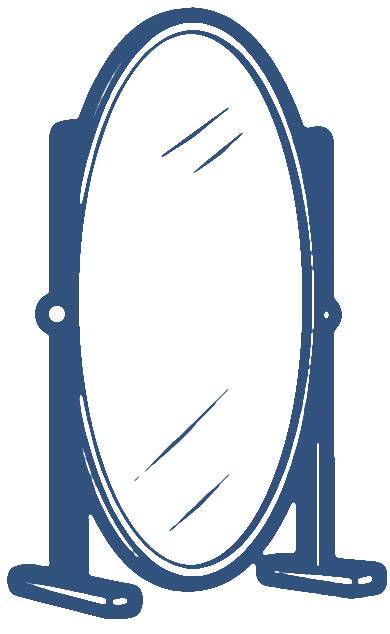 THIS DA, MONTGOMERY, WANTED A DESK JOB AND A LARGE PAYCHECK
BUT DID NOT KEEP US SAFE
Local Neighborhood Watch Groups
Organizing Throughout Lassen County to Fight Crime
Lassen County Supervisors are donating funds from their "Discretionary Fund" to Neighborhood Watch Groups being organized in Lassen County. These groups are being formed to reduce crime in their area. They cooperate closely with law enforcement
Two have been formed in Supervisor Gallagher's District; Spalding Neighborhood Watch and Mountain Meadows Community Watch.
Supervisor Hemphill has donated to the Milford Community Association and Supervisor Teeter is supporting the North Central Neighborhood Watch group.
These are registered with the IRS as non-profit associations with the exception of the Milford Community Association which is registered with the IRS as a "Non-Profit tax-exempt" corporation.
Local Public Utility Overcharges Ratepayers Millions
Lassen Municipal Utility District has overcharged their Ratepayers millions of dollars. This public utility has banked millions of dollars for a future transmission station "Skeddadle" that will carry renewable energy from Nevada to California.
The PROBLEM: They have not been able to secure a contract with any Nevada Power company.
Tens of millions of dollars sit in LMUD's bank account and they can't use it. LMUD still must deal with the Hayden Hill clean up and that could take the whole wad.
DON'T EVEN CONSIDER A RATE HIKE LMUD!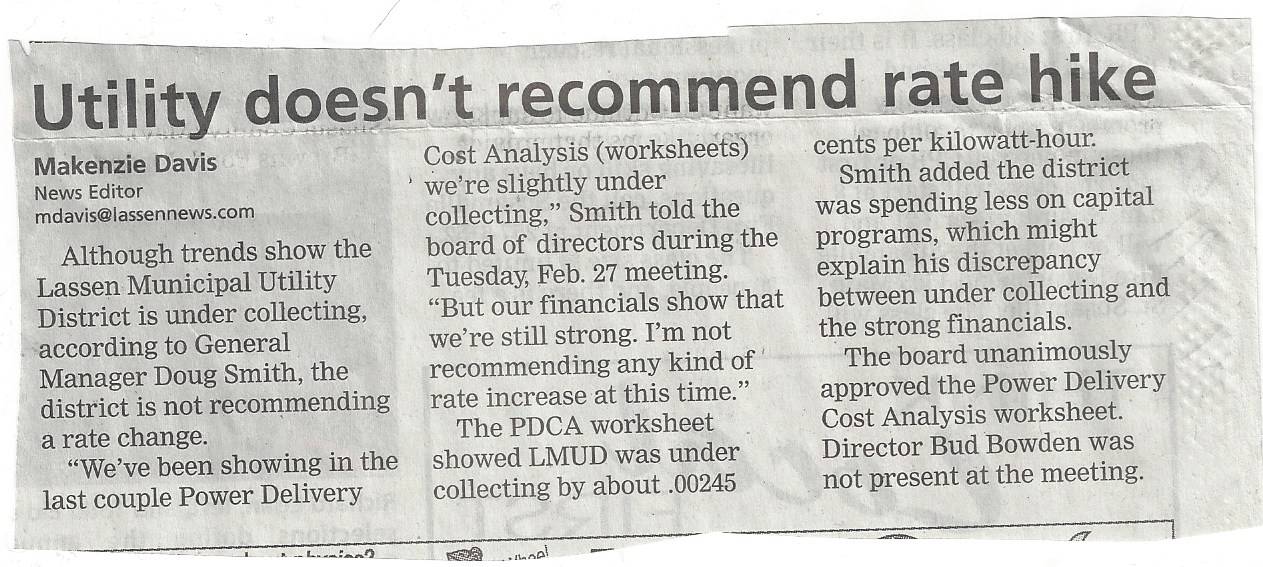 Trump (aka Drumpf) Drained the Swamp,
......and brought all the creepy crawlies to Washington
all of his friends and family.......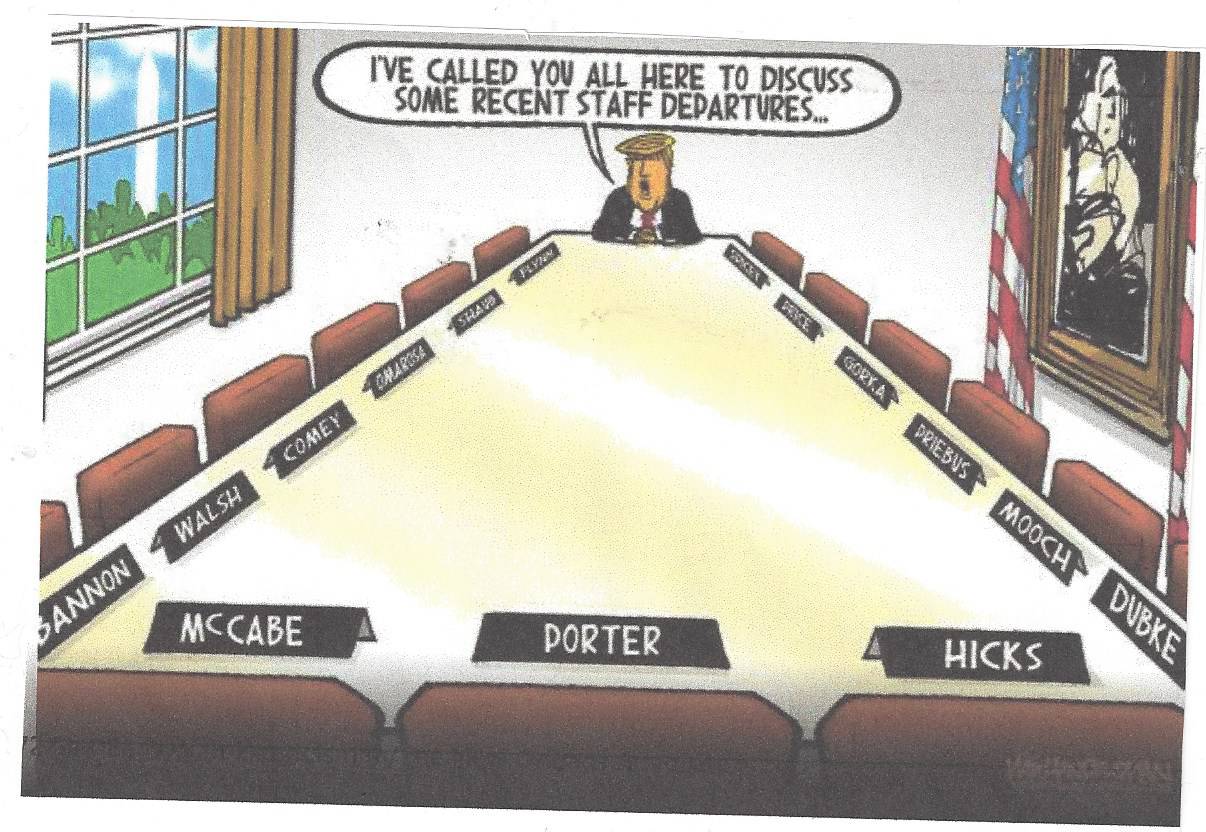 CADET BONE SPUR TRUMP STATED TODAY:
(five never verified medical deferments filed to avoid the Draft)
"......you know, I really believe, you don't know until you are tested, but I think, I really believe I'd run in there even if I didn't have a weapon....."
the coward-in-chief, the liar-in-chief speaks about the Stoneman Douglas High School, Parkland Florida
and
continues to trash law enforcement
National Rife Association/Gun Manufacturer Lobby
The NRA was chartered on November 17, 1871. It has grown to a $380 million dollar gun lobby.
The "gun safety" NRA is long gone.

In 1936, there was no outrage of Second Amendment violations when Congress outlawed machine guns.
The 1936 gun safety law was about protecting the public
In 2018, these mass-killing guns continue to kill our children
THIS IS ABOUT ENACTING GUN SAFETY LAWS
Westwood's Wayne Cramer Pled Guilty
to
Two Charges of Violation of a Criminal Protective Order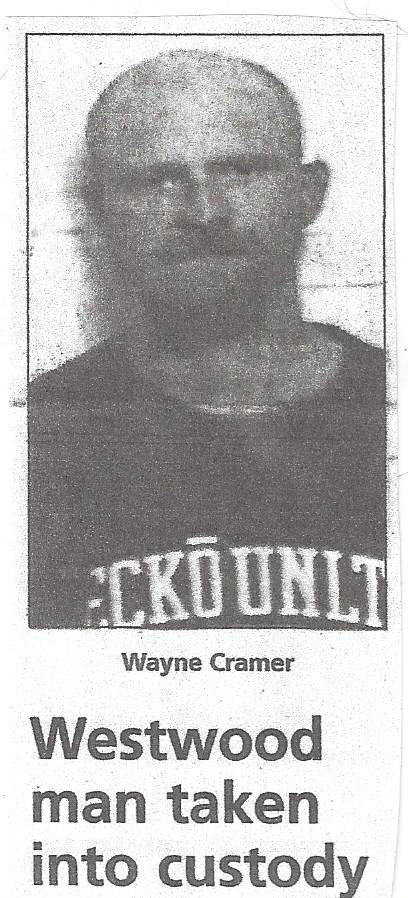 Wayne Cramer was arrested, in Westwood on October 5, 2017 and then released by a visiting judge and a very incompetent District attorney. After being released, Cramer then violated a Criminal Protective Order and was arrested again on January 18, 2018.
Judge Mark Nareau told the Defendant
that he had a violent history and was a danger to society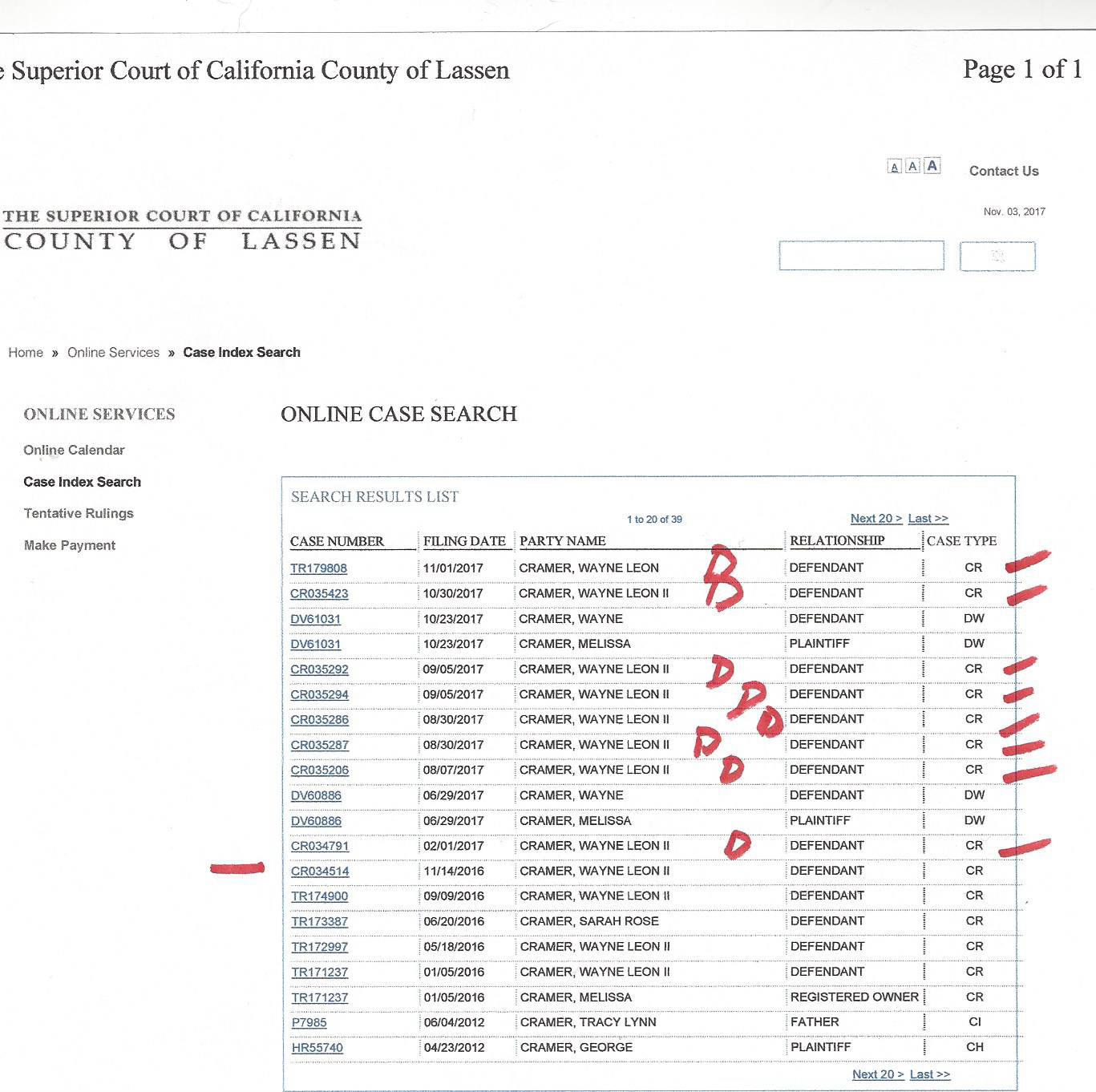 Cramer pled guilty to two charges and was sentenced to two years. As a condition to his pleading guilty, Cramer will serve 13 months in a Rehab Program outside of Lassen County. Judge Nareau told Cramer if he doesn't complete this program he will be returned to Lassen County and serve 364 days in jail.
Judge Nareau reprimanded the District Attorney for claiming that Cramer was never served the Criminal Protective Order and attempting to dismiss the charges against Cramer. Cramer was served the CPO last November.
THERE'S A TOUGH NEW JUDGE IN LASSEN COUNTY.....TOUGH ON CRIME AND COMMITTED TO PROTECTING THE PUBLIC.....
The National Rifle Association
DOES NOT ALLOW GUNS
at their meetings or conventions
*..........WHY?
Congress
DOES NOT ALLOW GUNS
in the House and Senate Chambers
............WHY?
*Mass shootings continue in our schools, churches and our nation. This is not only a reality but a massive problem. The US Congress and the National Rifle Association (Lobbyist for the gun industry) are joined at the hip. The NRA pays Congress to fight any gun safety laws or regulations. Trump revoked the ban on selling guns to the mentally ill and is now promoting a national law for "open carry".
This has nothing to do with the Second Amendment and has everything to do with greed and the safety of our nation
On March 24, the students of Marjory Stoneman Douglas High School in Parkland, Florida will march in Washington DC to advocate throwing out ANY Congressperson, Republican or Democrat that has taken any money from the NRA.
Lassen County CAO Richard Egan
is
requesting a one year extension
on his contract today?
His contract currently expires March 10, 2019
The Supervisors would have to notify Egan by March 10, 2018 if they do not intend to extend his contract past 2019
If Egan is terminated today, he would receive one years salary.
If the Supervisors approve his contract to 2020 and terminate him tomorrow, he would receive two years salary.
IT'S ALL ABOUT $$$$$$$
National Rifle Association
Does Not
Allow Guns At Their Meetings and Conventions
............Why?
*******
Trump reversed President Obama's Order that the Mentally Ill cannot own a gun.
ONE STOP FUNDS DEPLETED IN 2015
The Lassen County CAO deceived everyone, including the Board of Supervisors, about the three One-Stop remodels in Lassen County. The $788,000 Proposition 63 Funds were spent by October 15, 2015. There are no funds to remodel the Herlong, Westwood, or Big Valley One Stops.
In a November 15, 2015 e-mail to Kan We Help, Melody Brawley, confirmed that all the Proposition 63 Funds were in Fund 164.The Auditor also confirmed that the "restricted" Proposition 63 Funds were deposited and spent in Fund 164. Kan We Help requested and received an 86 page printout of the available financial activity from Fund 164 (6/13/11 to 12/28/17) from the Lassen County Auditor.
This printout indicated that Fund 164 (Proposition 63 Funds) was overdrawn by over $300,000 as of December 28, 2017 and numerous anomalies need further explanations. This deception falls on the shoulders of the County Administrative Officer.
The Lassen County Public Works Department was instructed repeatedly to issue many useless RFP's (Request for Proposals) to make it appear that the County was going to "remodel" the three One-Stops that serve the underprivileged.
Lassen County spent $83,904.12, over the past six years, to keep this lie alive
NO CONTRACTS WERE EVER ISSUED
.......now we know why
The Lassen County CAO tomorrow, February 13, 2018, will attempt to revise the Budget to shift funds between categories to hide the fact that the One Stop remodeling funds have been spent.
CAO Egan based his 2/5/18 sales tax increase speech
on the need for public safety
[watch the 2/5/18 public meeting @ lassencountyscoop.com]
The $635,126.20 will come from three Budgets:
Public Safety, Probation, General Fund
KAN WE HELP WILL BE SUBMITTING AN EXTENSIVE COMPLAINT
TO THE STATE CONTROLLER & ATTORNEY GENERAL
Cadet Bone Spur
wants a military parade bigger than North Korea's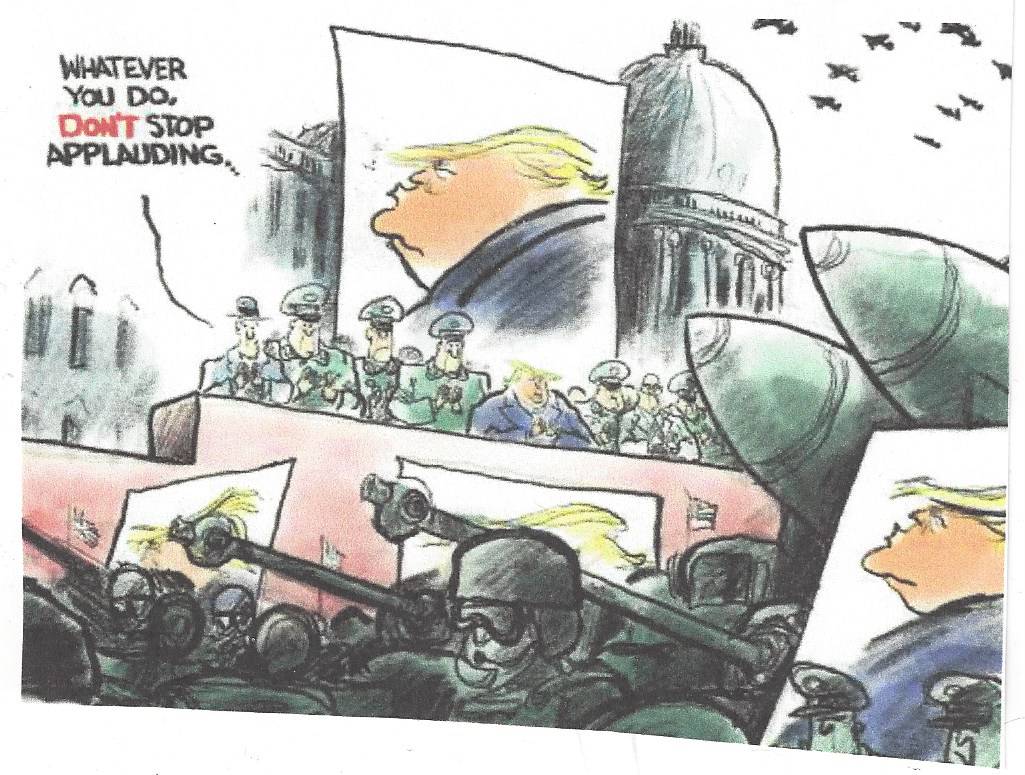 No Interstate-11
for California

California District 1 Representative LaMalfa
votes "No" on funding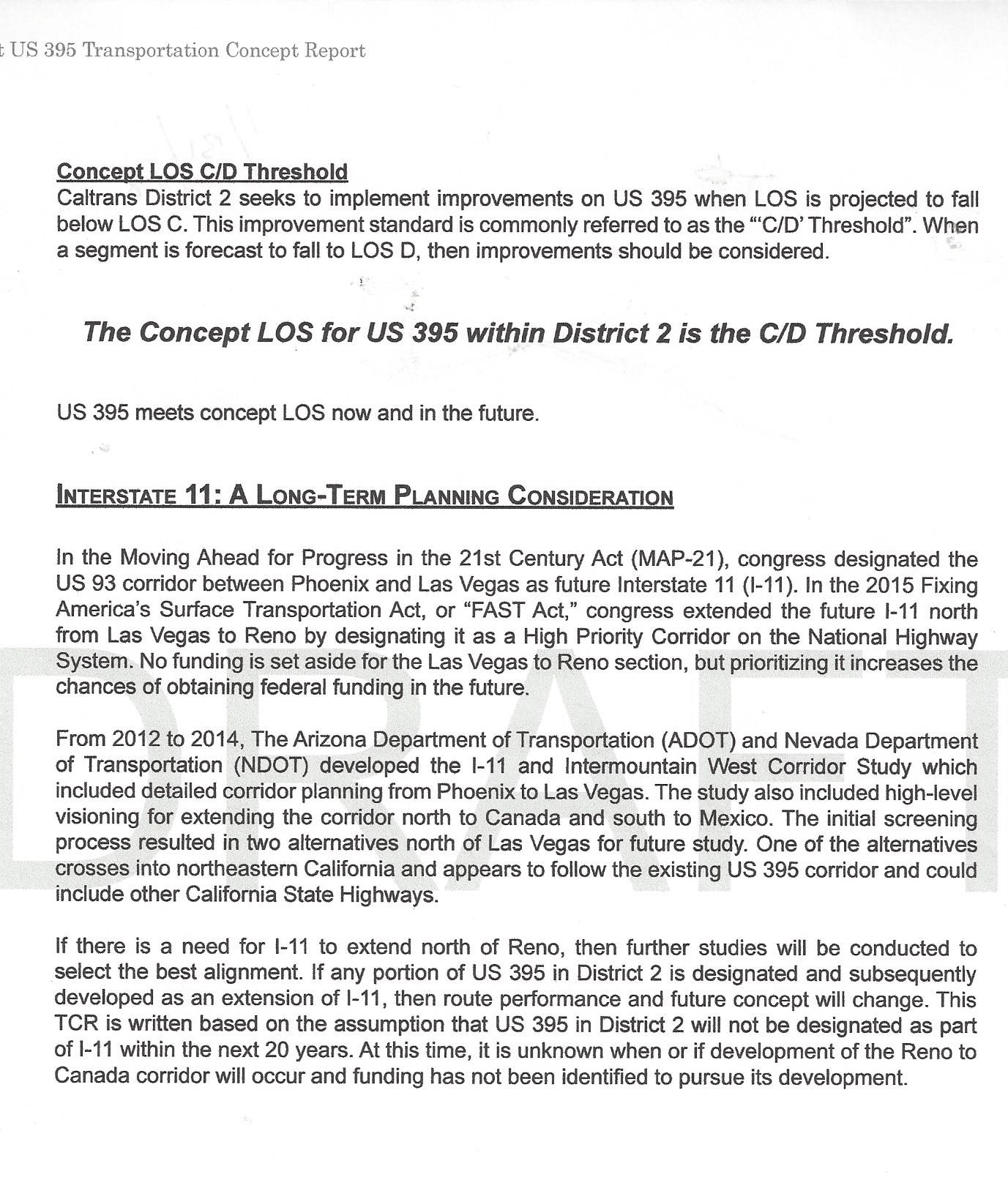 HSP Resources, LLC (Hays/Smith/Pezzullo) relied on lies when they purchased Lassen County's Herlong properties.
Who told HSP Resources,LLC that they would be given the Army's Airfield and that Interstate-11 would be developed in California near their Herlong properties?
Three guesses and the first two don't count.
HSP Resources, LLC did not get the Amedee Army Airfield or the Interstate-11 extension.
Now....... "HSP Resources, LLC" is being dissolved.
Prediction: HSP Resources will stop paying taxes on this property and let the County take it back
The Honorable Judge
Mark Nareau
Restores
ORDER IN THE COURT

IF YOU ARE A DANGER TO SOCIETY, YOU WILL REMAIN IN JAIL
No bail or very "high" bail set for violent offenders
Bail revoked for violation of probation
The Court will decide sentencing, not the attorneys
Warrants will be issued for no shows
Established Court procedures will now be observed
Warning to attorneys: Don't make deals
Since Judge Verderosa resigned, Lassen County Superior Court was reduced to chaos. The Judges authority was reduced to keeping a seat warm on the bench. Attorneys decided court procedures, bail, sentencing, "DEALS" and delays ($$$$$) beyond comprehension. Violent offenders were released from custody only to be arrested again and again for similar or worse crimes.
THE DAYS OF ATTORNEYS TELLING JUDGES WHAT THEY CAN OR CAN'T DO IS OVER
.....AT LEAST IN JUDGE NAREAU'S COURT
President Twit, tweets
....that's the full extent of his skills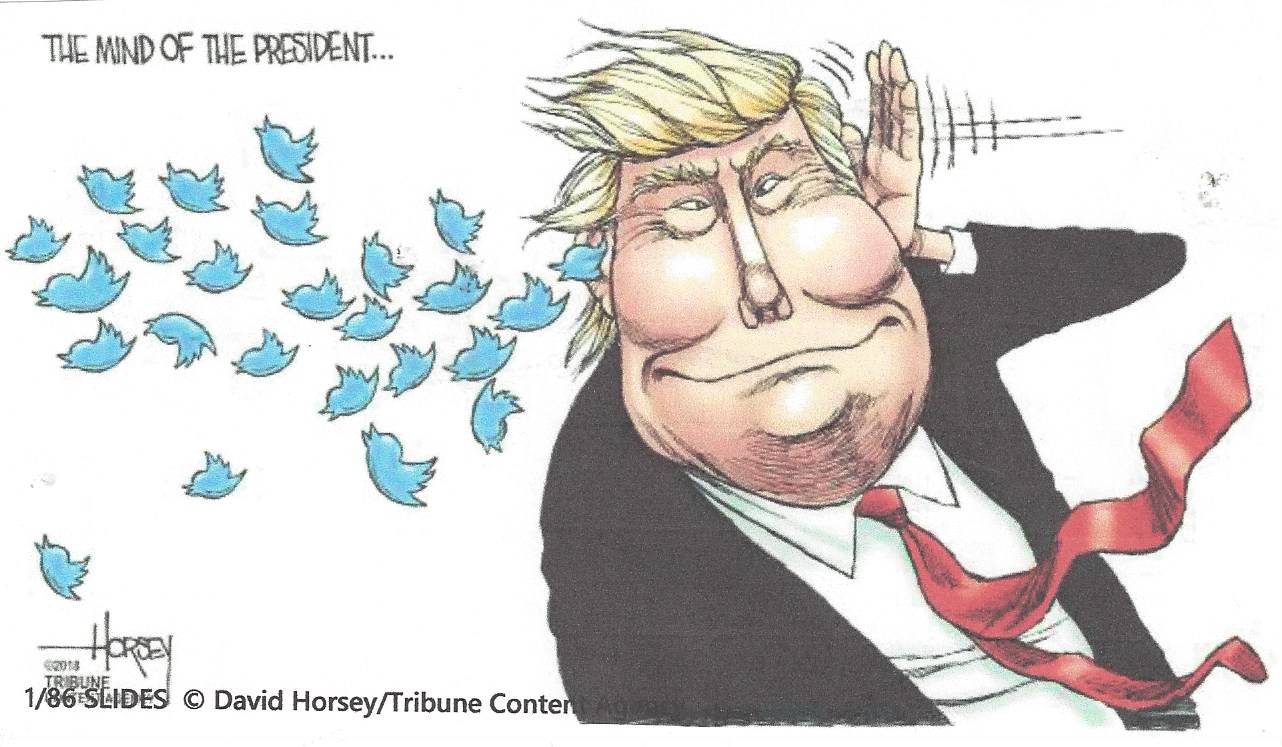 President Donald "Madoff" Trump
Hal Hays proceeds
with Dissolution of HSP Resources, LLC
Lassen County Superior Court Case 61137
Filed: October 6, 2017
Next Court appearance March 13, 2018
Who gets Herlong?
On September 17, 2013, Hal Hays with HSP Partners Steve Pezzullo and Larry Smith purchased the Township of Herlong (435 acres) for $31,900 from Lassen County. Supervisors *illegally included the One-Stop building.
*The Supervisors were faced with complaints that the money they used to remodel this building had a caveat; after accepting the public money to repair/maintain the "One Stop" building, they were required to keep the property for 20 years. Oooooops! HSP agreed to deed back Herlong's One Stop building.
Who gets Amedee parcels?
On February 17, 2015, Hal Hays with HSP Partners Steve Pezzullo and Larry Smith purchased the *3576 Acre Amedee Parcels that surrounded Herlong and the Sierra Army Depot for $25,000. The Lassen County Supervisors attempted to include the East End of the Army's Airstrip. Kan We Help exposed this and the County had to exclude any part of the Army's Airfield.
*The 3576 acres were assessed at $521,000. HSP appealed the value and the value was reduced to $393,277.
Trump said, What this country needs is a government shutdown
ANY ACTION THAT CRIPPLES OUR GOVERNMENT IS
ONE FORM OF TREASON AGAINST
THE UNITED STATES OF AMERICA
NO ONE SHOULD HAVE THAT POWER
Republiklans CONTROL the House of Representatives, Senate
& Executive Branch
Kan We Help
has donated two free tickets
for
Sam Williams,
Editor of the Lassen County Times & a guest
to see "THE POST"
It's about freedom of the Press,
freedom of speech
......and courage
The courage of one woman
Owner of the Washington Post
Born: June 16, 1917 Died: July 17, 2001
Lassen County Superior Court Case 60880 Decision
TRUMP IS A
RACIST
AND A
PATHOLOGICAL LIAR
and
THE WORLD KNOWS IT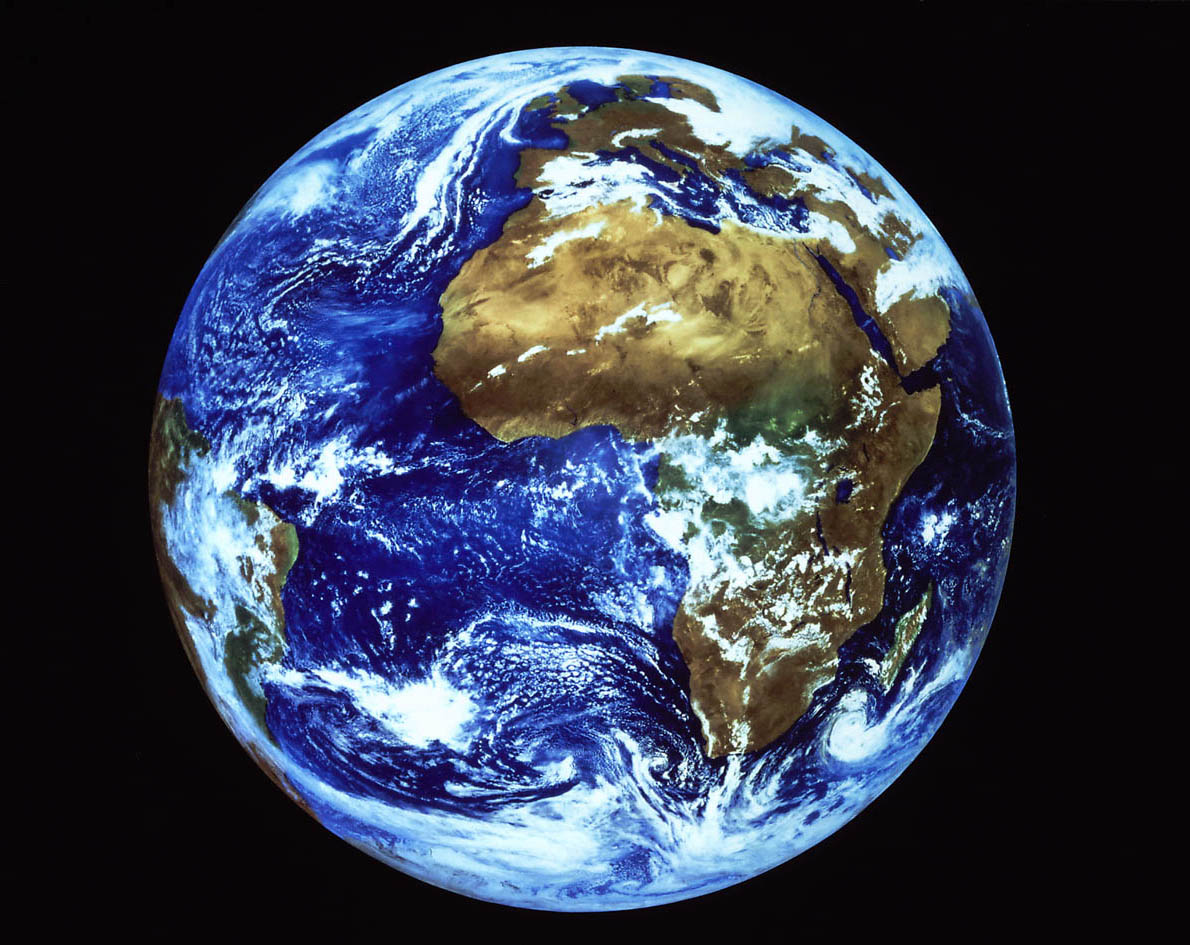 What do we tell our children?

Yesterday, in front of Republicans and Democrats Trump stated:
"Why do we have to let in these people from shithole countries"
....he repeated these references about 54 African countries, Haiti...several times.
Did Local Attorney Dan Howe Lose His Sugar Daddy's ?
On December 19, 2017, Lassen County Supervisor Hemphill made a motion to table Dan Howe's contract extension for "Special Prosecutorial Services" at the Board of Supervisors meeting. Hemphill's Motion -to-Table was approved. Howe's contract extension and the issue has now been placed at the end of the January 9, 2018 Agenda (H-4).
On December 19, 2017, District Attorney Stacey Montgomery placed Dan Howe's "CONTRACT" in the Consent Calendar (Agenda G-4) hoping that it would not be noticed or pulled for discussion.
Montgomery's request was submitted, on 12/19/17, without a copy for the Supervisors to review.
Montgomery stated that this was the "4th" Amendment to Howes contract?
She claimed that Howe was hired on January 1, 2010.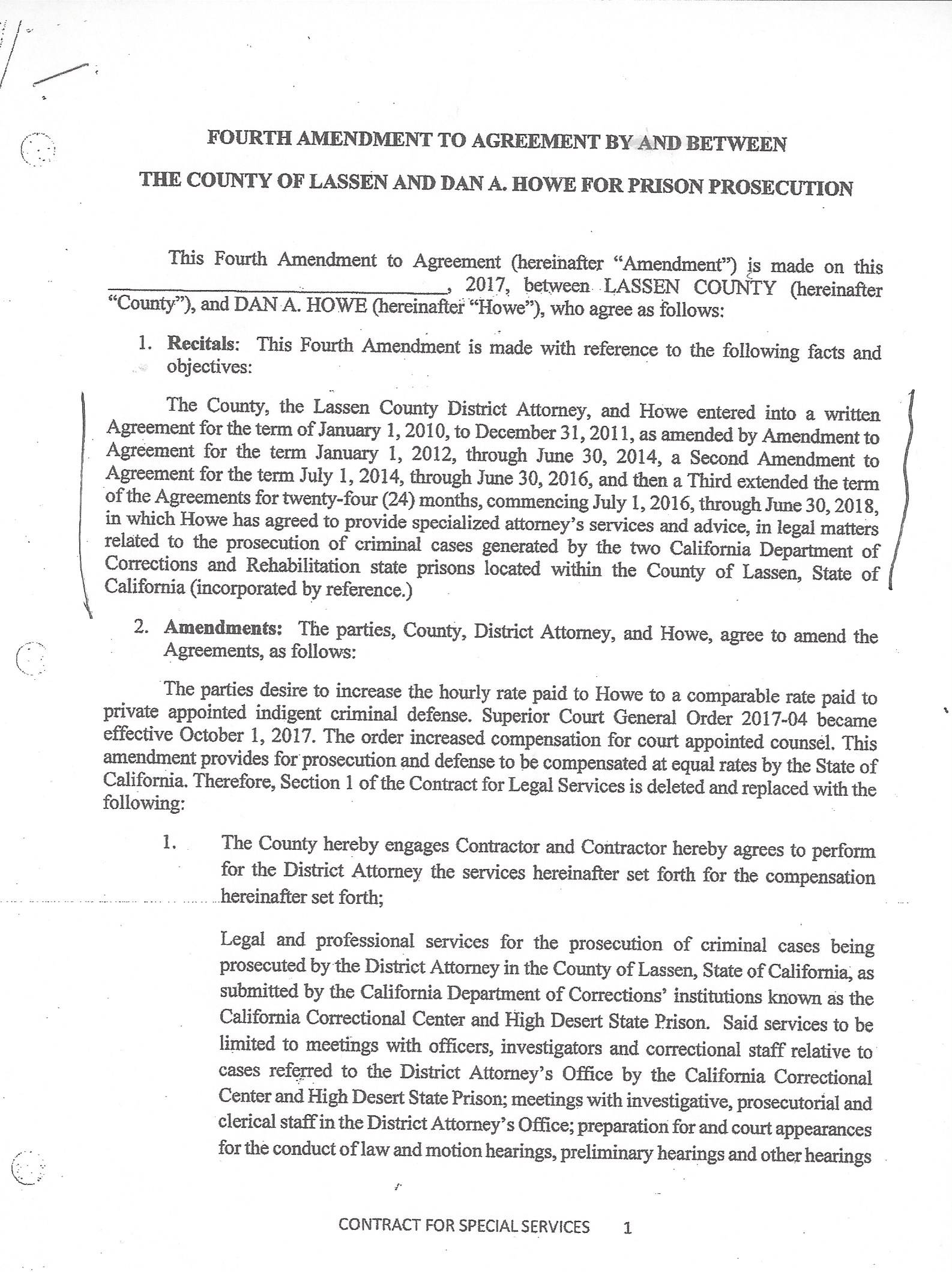 THIS WAS NOT TRUE.
On January 2, 2008, Bob Burns, then District Attorney, brought Howe's contract to the Lassen County Supervisors to sign a contract "renewal" for "Special Prosecutorial Services". Under the contract language, Dan Howe remained an Independent Contractor.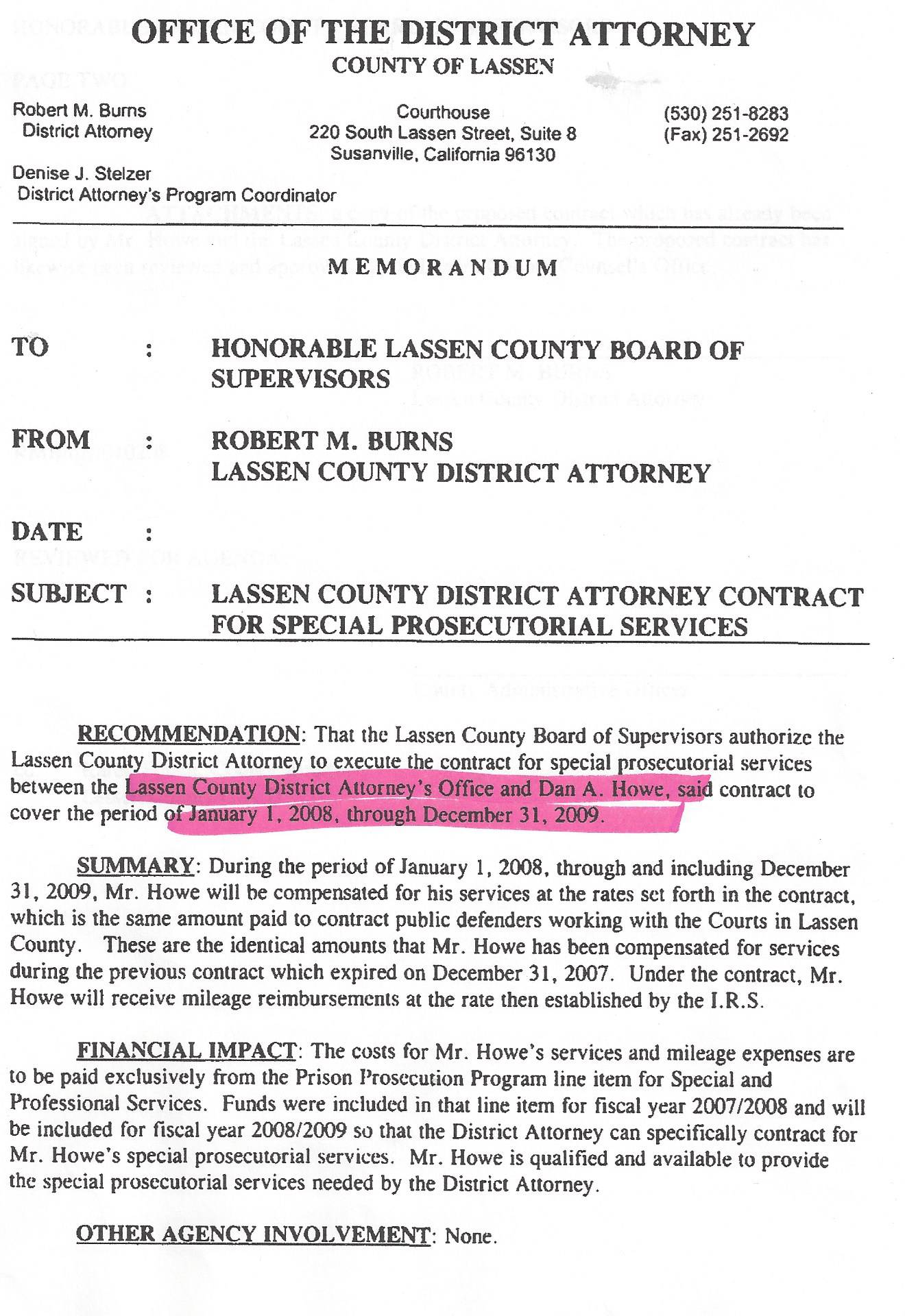 In 2008, Kan We Help was denied Dan Howe's invoices and the Supervisors have traditionally approved Howe's contract without requesting any ACCOUNTABILITY.
In 2008, Howe was to provide "Special Prosecutorial Services"..........for exactly WHAT?
Kan We Help was the only one that asked..........
Howe's July 16, 2014 contract specifically identified that his services would be used for the Joanna McElrath murder case (CR028405) and the Robin Glenn James murder case (CR028430). District Attorney Stacey Montgomery stated that the County could recover County expenses by submitting invoices from Howe. This request was extremely suspicious since......
McElrath pleaded guilty on February 28, 2014
Dan Howe has demonstrated little to no skills when he does show up in court.
Dan Howe has been reprimanded by Judges
for his disrespectful comments to the Bench
A word often heard from Dan Howe in court, "whatever"
....but of course the Supervisors have never witnessed Dan Howe's disrespectful attitude and incompetence in court nor have they paid any attention to what they have been paying for
......nor will they probably care on January 9, 2018
Seven New Sugar Daddy's ?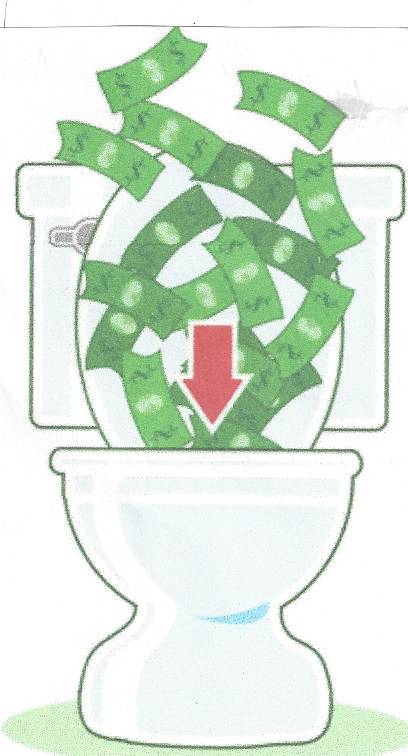 Lassen County District Attorney's, County Counsels or.... "Special Prosecutorial Services"(?) attorneys have never been considered because they were competent
......more to come