NEW LMUD VIEWLAND WENDEL Skedaddle Substation
230kv Substation
736-415 Wendel Road
241.88 Acres
AS OF: January 9, 2018
Cost: $901,000
Purchased: November 1,2016
Seller: John and Donna Cheney
APN 121-050-10 & APN 121-050-24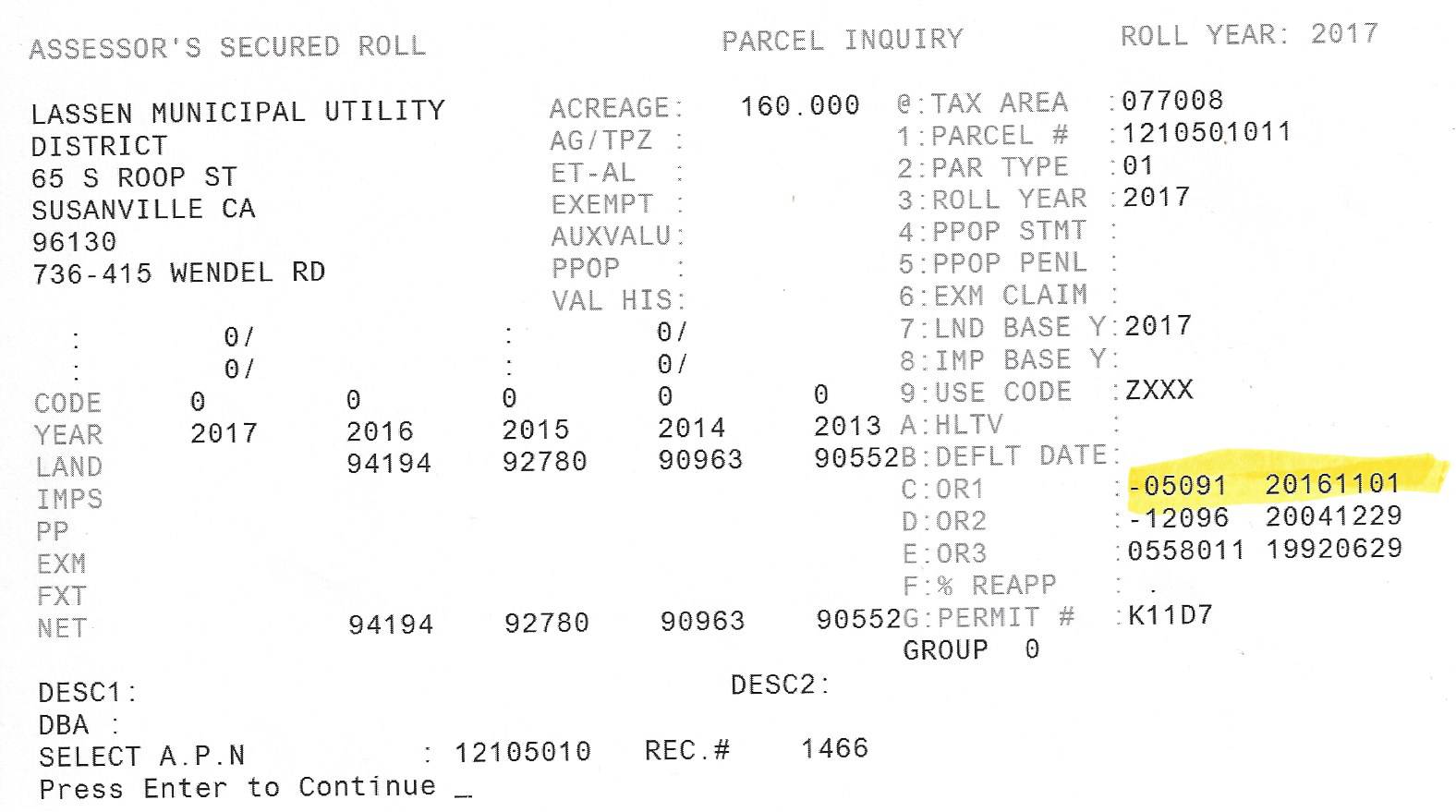 and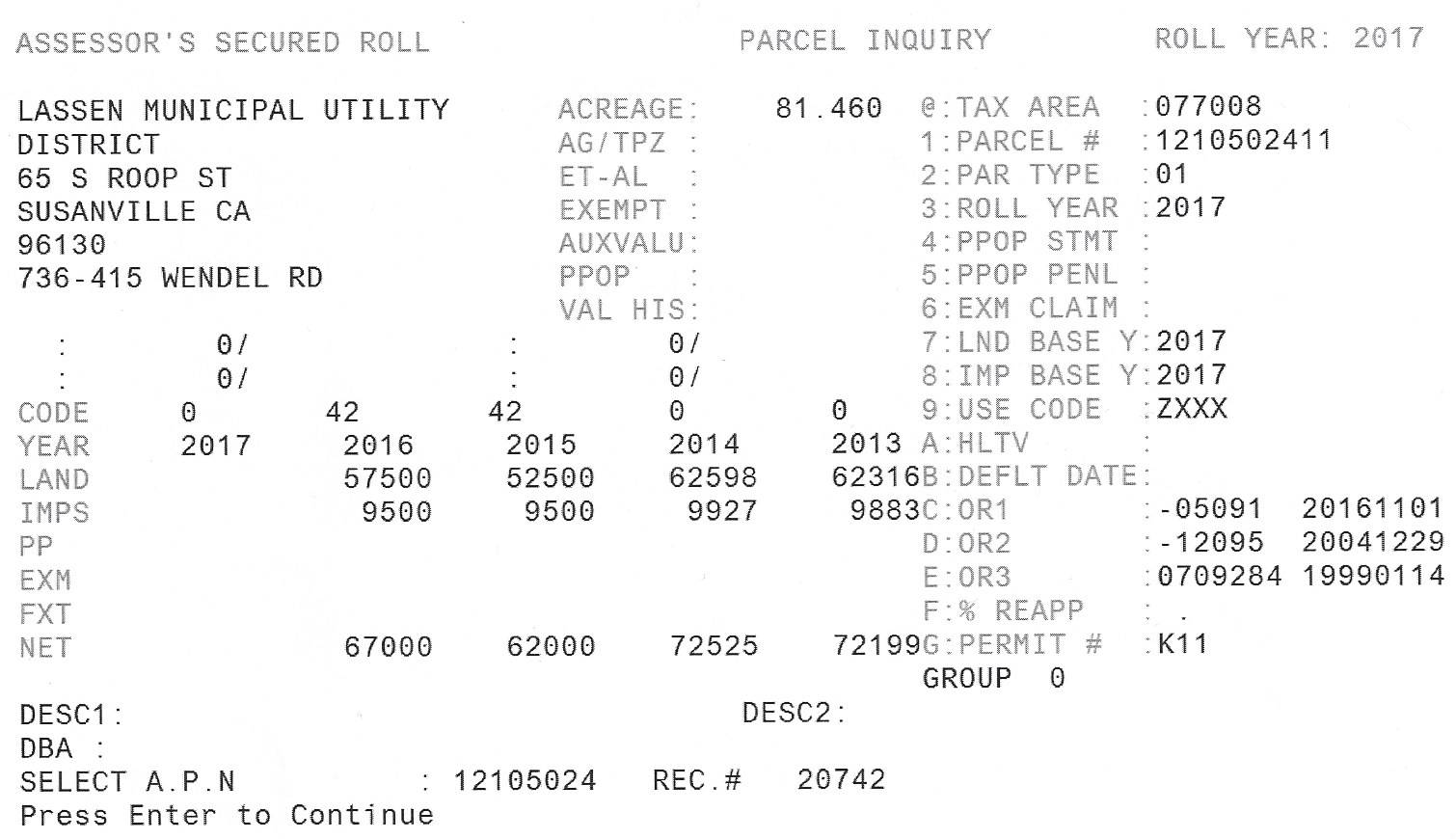 NO PROPOSAL FROM NV ENERGY
$901,000 spent on the Skedaddle boondoggle
Spend millions on the
LASSEN COUNTY MANDATED CLEAN-UP
for their Hayden Hill property
or
millions on
BUILDING NV ENERGY'S
SKEDADDLE SUBSTATION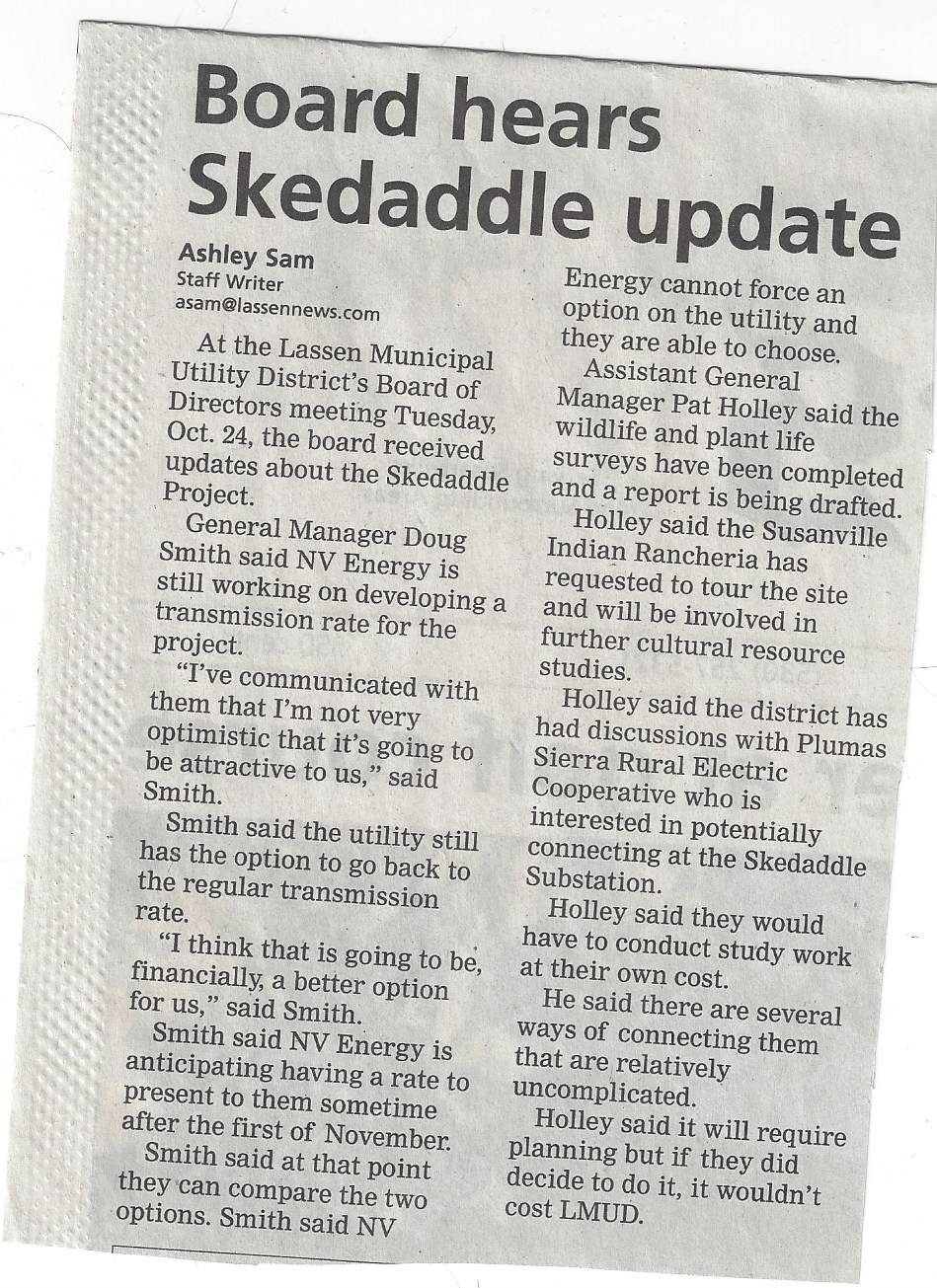 $$$$$$$$$$$$$$$$$$$$$$$$$$$$
NV ENERGY CONTINUES TO LOBBY LMUD
TO PAY FOR BRINGING THEIR POWER INTO CALIFORNIA
Lassen Municipal Utility Board has Wasted
Millions on Filing Frivolous Lawsuits
The LMUD Board went to War with Amedee Geothermal in Wendel, CA. Amedee Geothermal fought back and won [Lassen County Superior Court Case 59485]. This was one of many battles with this unethical public utility. The case was filed on June 25, 2015 and went to trial on April 11, 2017. The Jury returned a verdict for Amedee and LMUD was ordered to pay attorney fees.
During the Fred Nagel/Frank Cady days, LMUD purchased downed power lines at the Hayden Hill Gold Mine in attempt to scam the ranchers, various other land scam deals, Arrowrock Hydro scam, Viewland/ATT scam . All of this and more

over the last 17 years [LMUD abuses]
LMUD'S LATEST SCAM ON THE RATEPAYERS
Of all names.........Skedaddle Project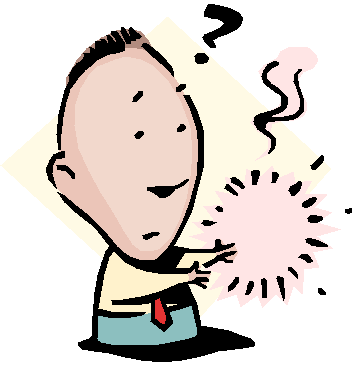 The only thing that will skedaddle is the ratepayers $10,000,000. The last time LMUD amassed this amount of money, it went POOF..........LMUD'S $8.7 Million Dollars
"Skedaddle".....like
"Get out quick"
Lassen County Times Continues to Suppress the Truth About LMUD
Sam Williams, during his tenure as the Lassen County Times Editor, has suppressed the truth about LMUD's corrupt business practices. He continues to do a great injustice to the public.
Williams recent 12/20/16 front page article on the Honey Lake Power is a travesty. Honey Lake Power is in trouble and LMUD takes advantage of their crisis. LMUD convinces HLP that a 20 year contract is better than a 30 year contract by offering HLP less money and a promise to dump HLP when LMUD builds a proposed multi-million dollar substation in Wendel for NV Engery. SOUNDS LIKE A GOOD BUSINESS DEAL...............?
The LCT could report the truth, but chooses NOT TO.
LMUD has been embroiled in deceit and deceptions since LMUD'S 2001 Arrowrock Hydroelectric scandal to cover up LMUD's $8.7 million dollar loss. Kan We Help has documented the LMUD Boards lies and corruption since and continues to expose LMUD's bogus projects that have cost millions of ratepayers money.
In 2011, Williams knew that LMUD didn't purchase the ATT property (Viewland) and covered it up. This cover-up goes back to 2007 when Invenergy came to town with a promise to give LMUD $40 million dollars of new infrastructure. Invenergy convinced the LMUD Board to spend $40,000 for a "System Impact Study" for a 230kv transmission line that was released at the November 26, 2013 LMUD meeting. Kan We Help requested a copy of this alleged study and was denied.
LMUD signed a MOU with Invenergy on August 28,2012 that expired on February 28, 2014. This MOU was just as bogus as all Invenergy promises and the only entity spending money "on nothing" was LMUD.
At the December 23, 2013 LMUD Board meeting, the lies seem to escalate. The LMUD board revealed that they were considering signing a 15 year contract with Oski Energy (Wendel Energy Operations). This was a shell corporation based at 730 Sandhill Road, #250, Reno Nevada.
The concept of this 230 kv transmission line died a decade ago, like all of the previous years of LMUD phony projects and alleged agreements the LMUD Board has released attempting to present the 230kv transmission line as legitimate.
NV ENERGY CONTINUES TO LOBBY LMUD
TO PAY FOR BRINGING THEIR POWER INTO CALIFORNIA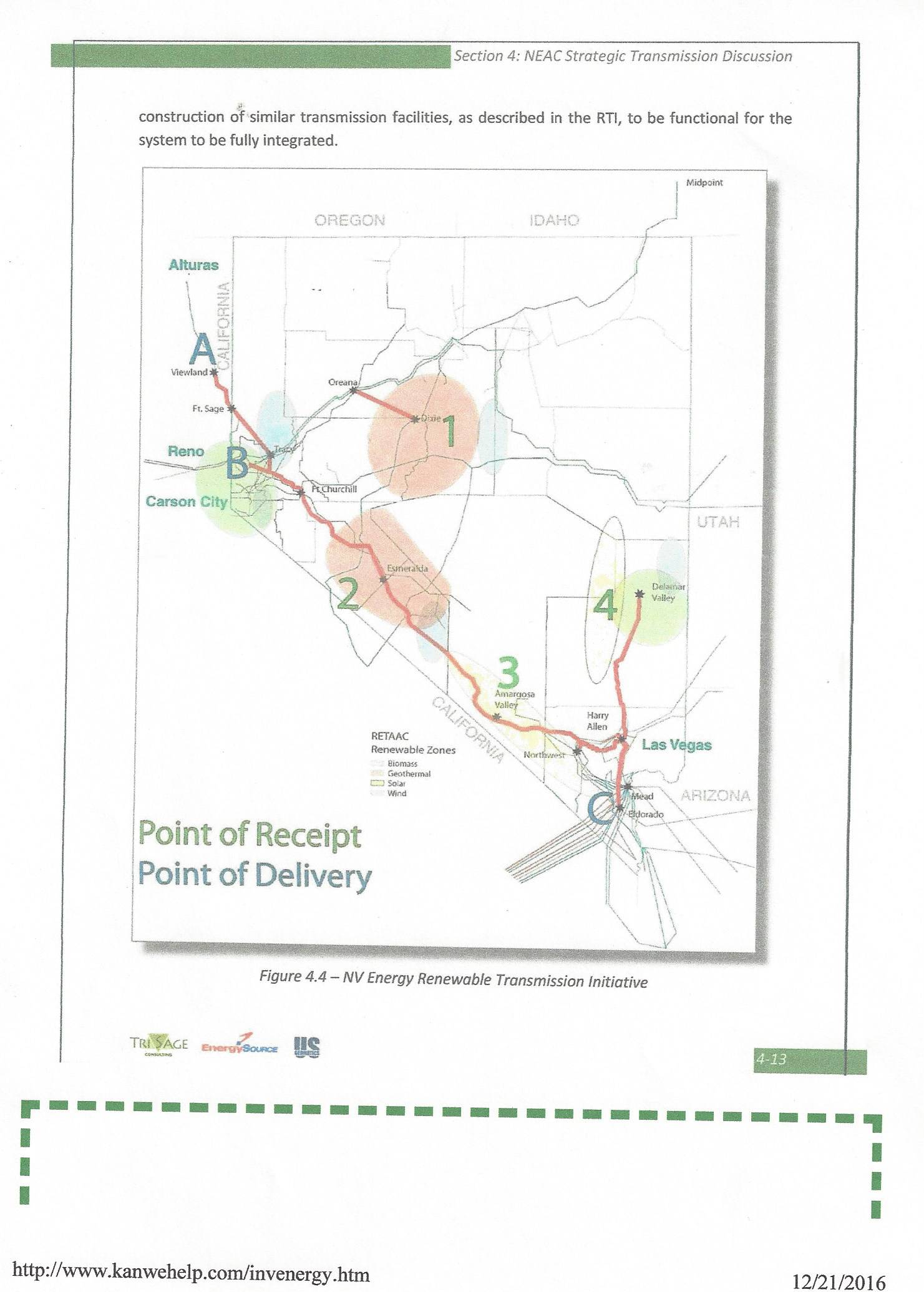 230kv VIEWLAND "BLM" SUBSTATION IS OUT/
230kv WENDEL SUBSTATION IS IN.
OR IS IT
$250,000 for 241.88 acres
Lassen Municipal Utility District negotiations for the original Viewland Substation [ATT property :APN 109 -010-04] first appeared on an LMUD Agenda on August 28, 2007. LMUD negotiated with Mickey Villella from ATT. The property was contaminated and sat on BLM property. LMUD purchased this land, in September/2011, for $2500 with the intention of building a 230kv substation.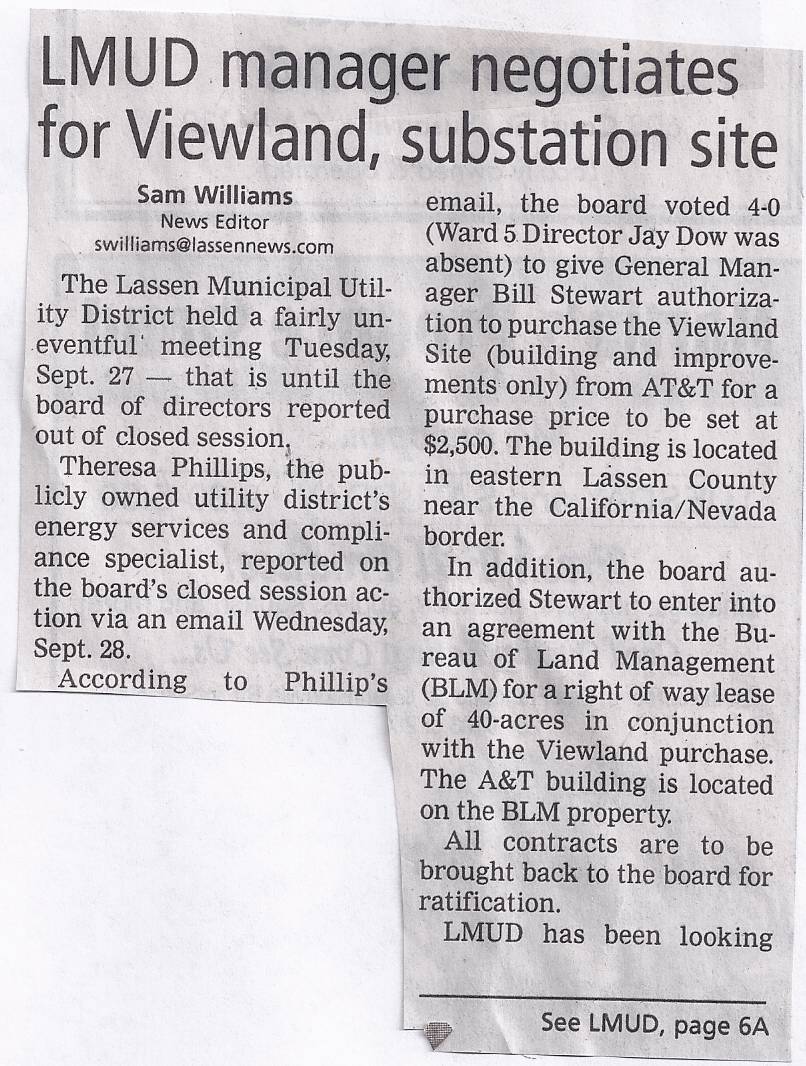 There was no interest in the 230kv Line in 2004 when the concept was first marketed and there is no market for it today.
In 2016, LMUD was unsuccessful in buying the BLM 40 acres that surrounded their contaminated ATT property. LMUD was not willing to clean the property up and lost interest in developing this substation on March 22, 2016. Talk began on investigating a new site.
According to LMUD April 26, 2016 Minutes, Director Bowden suggested that LMUD drop the 230kv project and "concentrate on just what we need right now"
There were no discussions on developing the original Viewland substation for three months and then suddenly a new 241.88 acre site in Wendel appeared. The 230kv project was resurrected as "two" substations to connect to NV Energy.
LMUD has been overcharging their customers for years under the guise of "more reliable power" and accumulated over $10 million dollars of unrestricted cash, and the
LMUD Board recently approved taking on debt
to finance this folly
Look at the 2012 unrestricted cash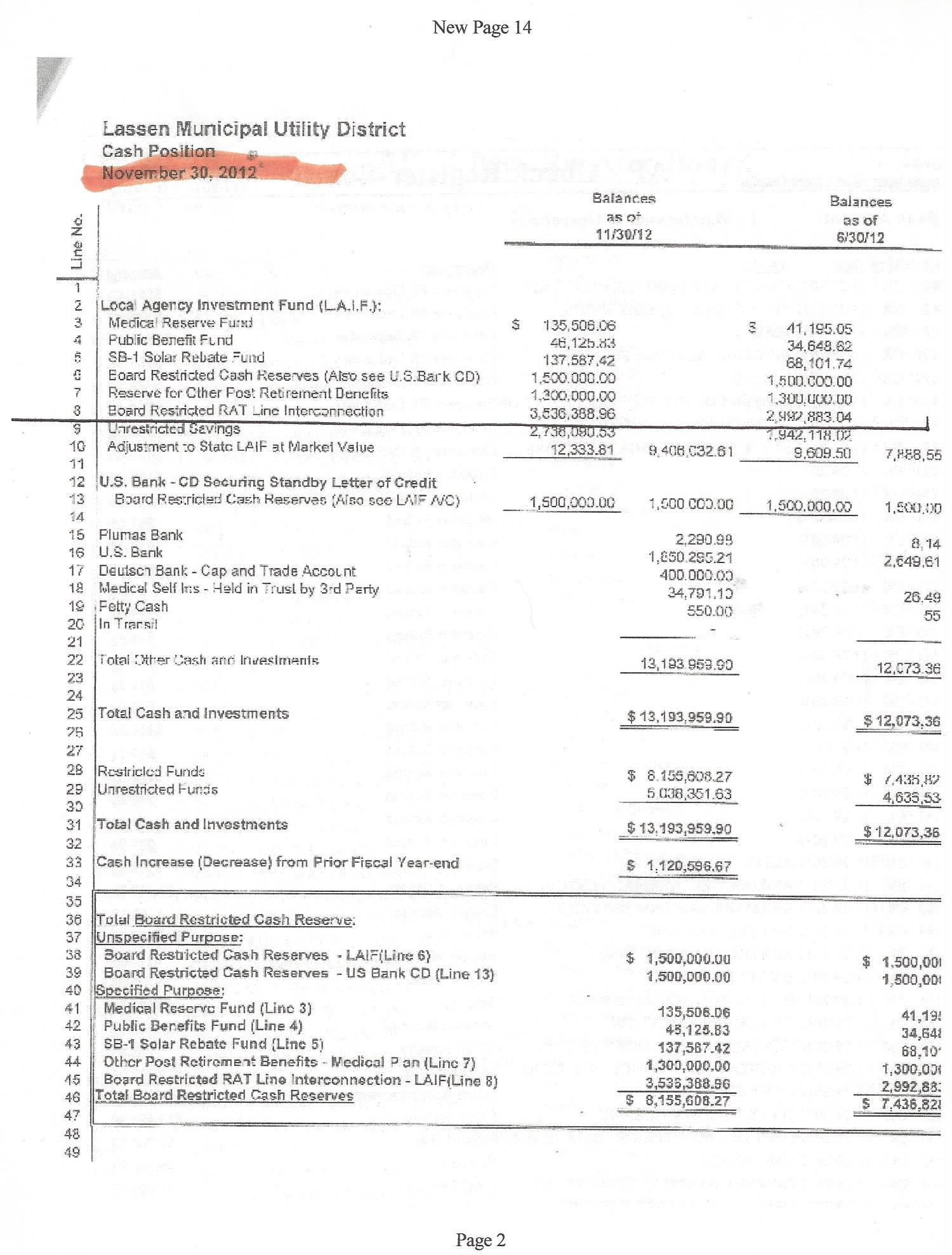 Now look at the 2016 unrestricted cash