THE BULLETIN BOARD
kanwehelp.com, The Lassen County Original Bulletin Board
front page
FRANK CADY, NO LONGER IN A POSITION OF ABUSE.....OR IS HE?
It must be noted that the Lassen County Times never once defended Kan We Help's right to the public documents in the KWH v LMUD lawsuit. Not once, so they are quite hypocritical when they whine about the same thing happening to them.
Kan We Help had the guts to file the lawsuit, Lassen County Times did not.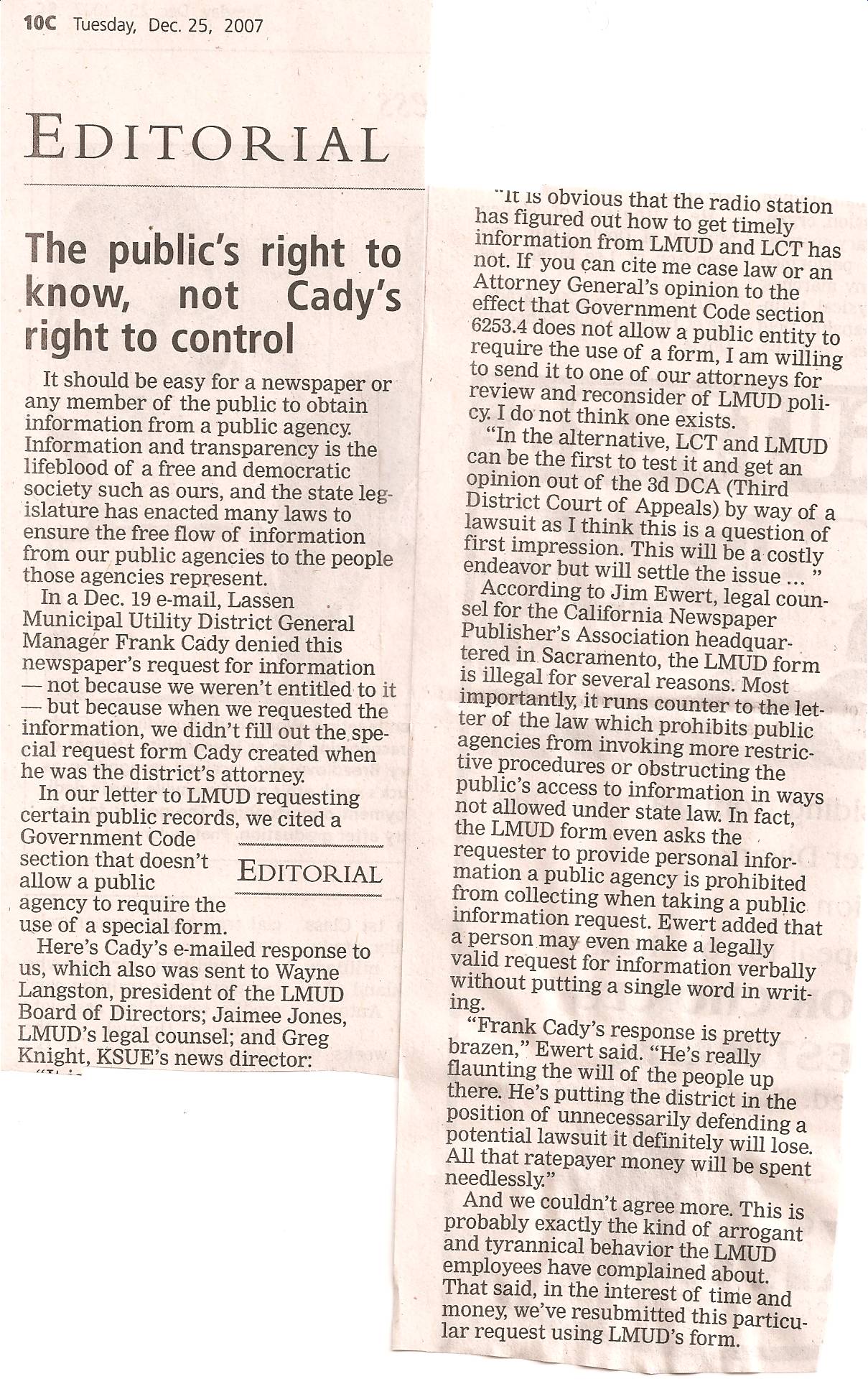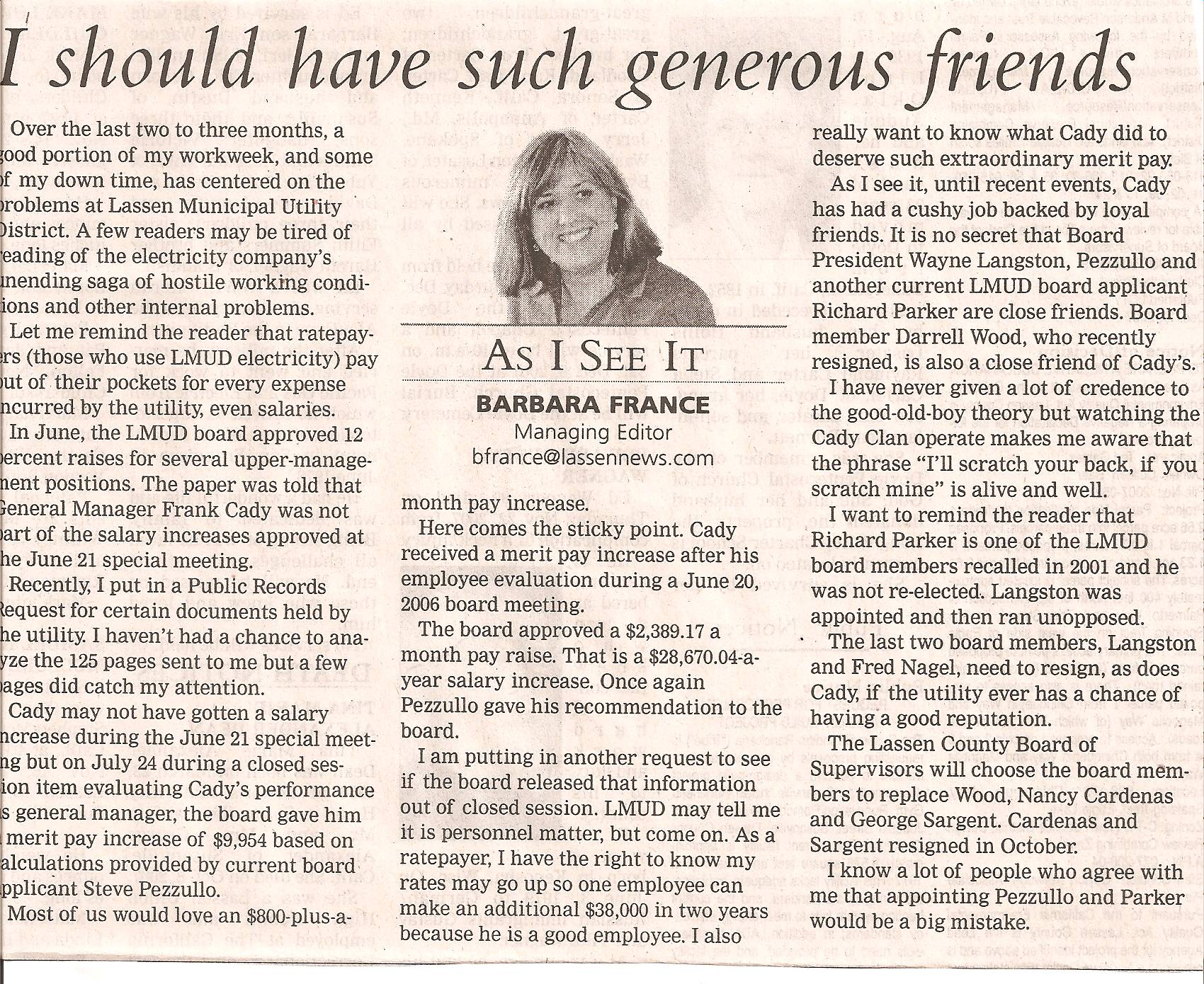 LMUD EMPLOYEES HAVE HAD ENOUGH
Sexual harassment must end at LMUD. It should have ended with Twitchell, but Cady just paid her $100,000 to leave and keep quiet.

Frank Cady soaked the public utility for hundreds of thousands of dollars on the secret Arrowrock Hydro project
that turned out to be a scam. "Arrowrock" was always just a smoke screen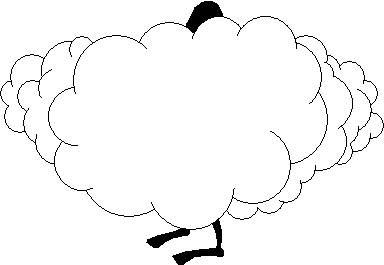 for LMUD's financial crisis.
Cady talked the impotent LMUD Board into speculating in the market and they lost 8 million dollars. To avoid bankruptcy LMUD attempted to raise the rates 162%.
Frank Cady promoted "too, too" many phony energy projects "for profit".

Wayne Langston and Fred Nagel are from this Cady era
and continue to promote bogus energy projects
Will Fred and Theresa Nagel fund Cady's campaign?
Criticism is appropriate when it has the added value of being true...........
Lassen County District Attorney and Lassen County Clerk Conspire to allow a PSREC resident to run for the LMUD Board
The LMUD District includes only those that receive "services"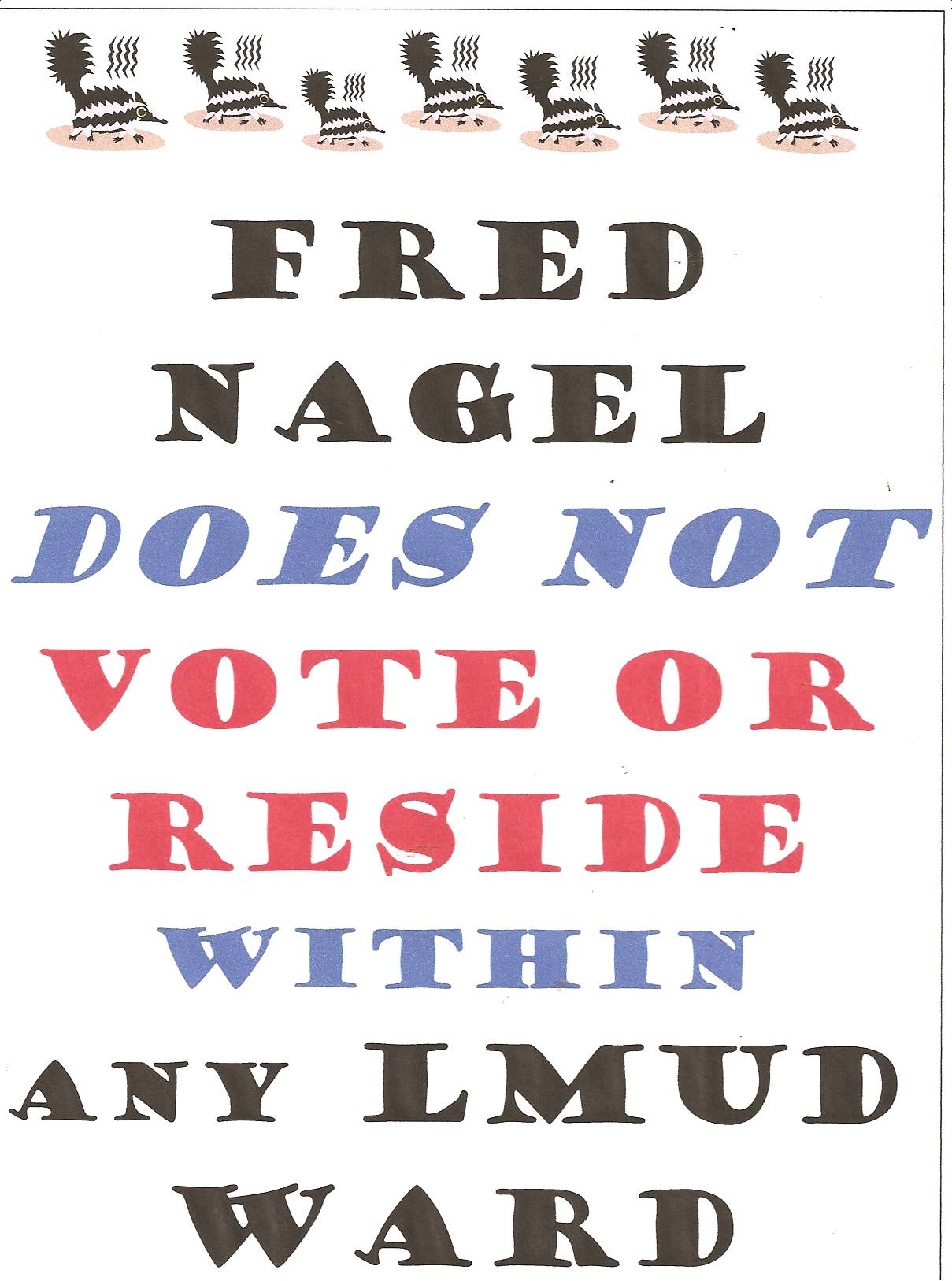 SURVEY
LMUD DIRECTOR WAYNE LANGSTON MUST GO OR STAY?
4/7/08: To vote, send your e-mails to kanwehelp.exec.committee@frontiernet.net by 4/21/08.
Stay: 36 Go: 1243
Note: Only one e-mail per person will be counted
We apologize but we cannot post your comments at this time.
Langston Just a Freeloader
MR. LANGSTON, JUST RESIGN!
LMUD Director Langston continues to support a sex predator
Wayne Langston, Fred Nagel's son-in-law, continues to support Frank Cady.
Langston voted twice not to terminate Frank Cady.
Langston introduced an agenda item for lifetime benefits for Cady
Langston hid his Board expenses in Cady's personal expense account
Langston hid his Board expenses in Cady's legal invoices click here

Langston has never received a single vote to be on the LMUD Board

Langston voted for bogus energy projects for EIGHT years
AND THE PUBLIC DOESN'T WANT HIM ON THE LMUD BOARD
Langston supported 9 "phony" reports and studies
Langston voted for expensive memberships click here
DOES WAYNE LANGSTON HAVE AN OUNCE OF "HONESTY" IN HIS ENTIRE BODY?
IS WAYNE LANGSTON A DISGRACE?
Woods, Cardenas and Sargent had the
decency to RESIGN
Langston participated in the LMUD hazardous waste cover-up
Langston took luxurious LMUD vacation meetings
Langston refused to disclose his "paychecks" from LMUD
Langston was arrested for a DUI, Frank Cady got him off click here
Langston supported the proposal to give Ag customers huge kick back
NOT A VERY GOOD RECORD...............
Records show Langston and Nagel hid their board expenses as far back as 2003.... MOST LIKELY FROM DAY ONE
Frank Cady and Jaimee Richey's March-2003 invoice to LMUD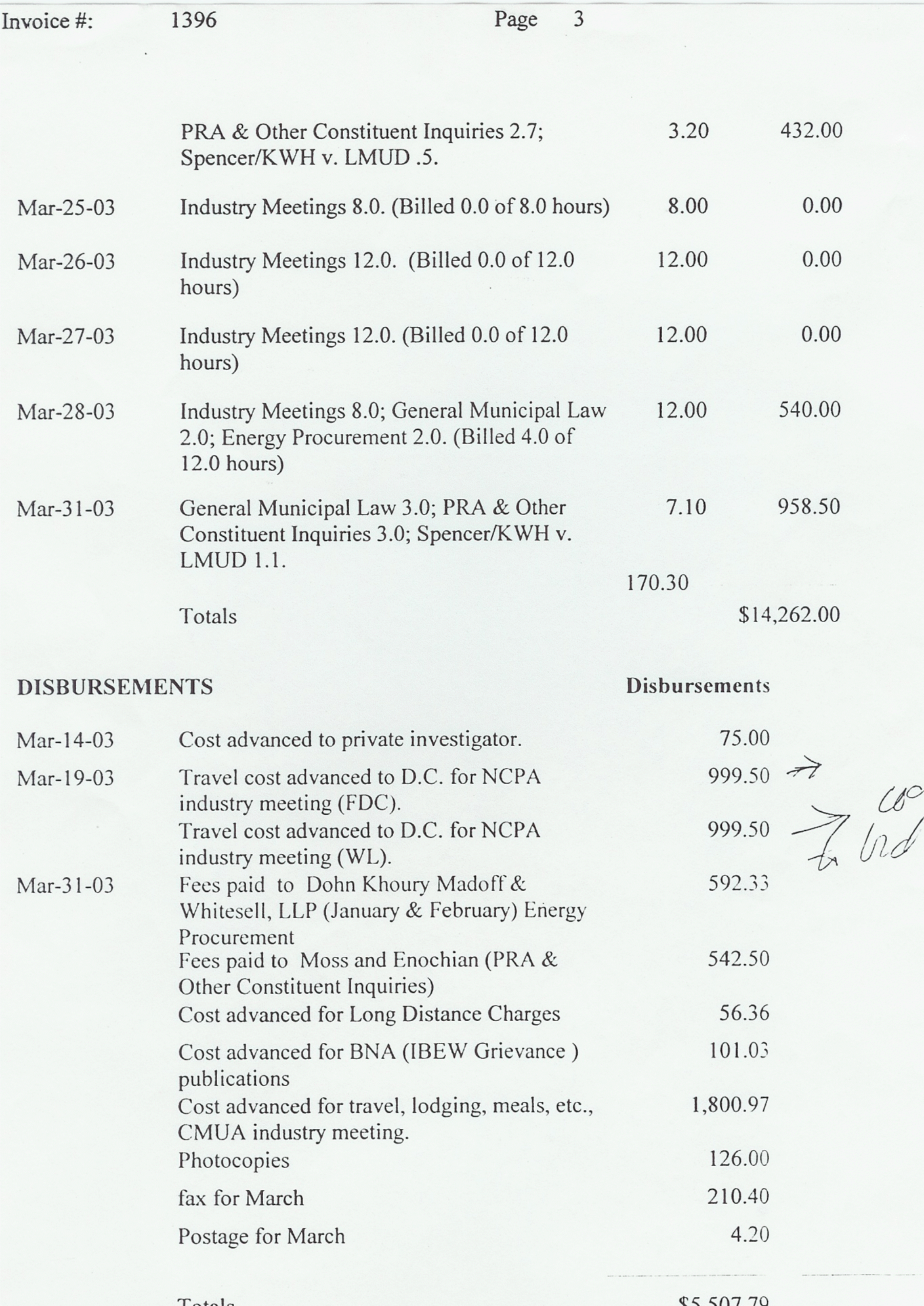 WAYNE LANGSTON CHARGES LMUD RATEPAYERS $100 FOR A PHONE CALL TO THE LMUD GENERAL MANAGER
where's the shame.......................

Kan We Help exposed Langston charging hundreds of dollars for "e-mails", to Frank Cady, that he refused to disclose, probably because they didn't exist. After KWH released this information, Langston no longer charged for "e-mails". NOTE: the Public Records Act states that e-mails are disclosable public documents.
Langston needs the free "health benefits". LMUD Board members receive over $37,000 worth of free benefits. Who pays for this? LMUD RATEPAYERS !!!!
Oh, by the way.............Langston does not live in Susanville. If he did, he couldn't remain on the LMUD Board..............?????