One Stop Facilities
Herlong, Westwood, Beiber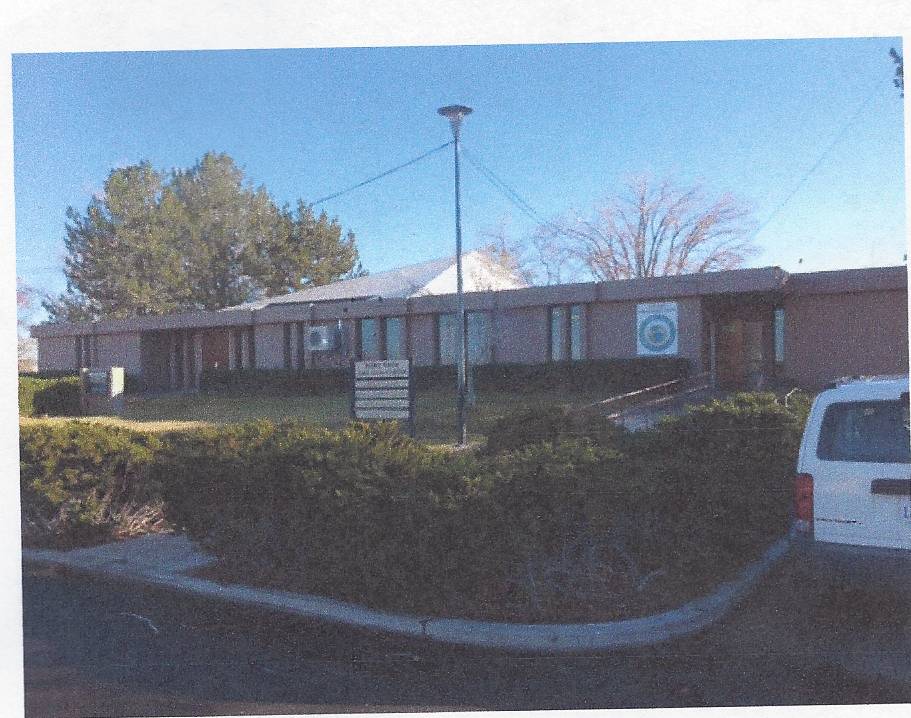 Herlong, One Stop Westwood, One Stop
Lassen County Supervisors have demonstrated such dis-regard, such dis-respect for the disadvantaged
Chamber of Commerce can ask for any amount of "free" money (contests, fake Christmas trees, memberships...) but the One-Stops in Lassen County must beg for pennies
Listen to the Discussion at the 2015 Budget Hearings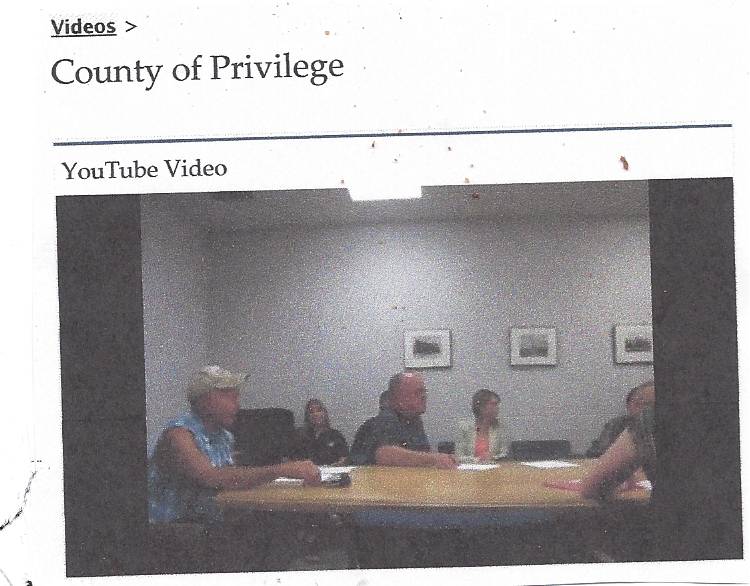 Lassen County Awards
Westwood One Stop Remodel
to
Local Contractor Skip Jones
Lassen County ran out of money for this project and in December of 2017 had overdrawn this restricted money by over $300,000. CAO Egan transferred money from other Budgets to be able to pay for the three One-Stop remodels. Other programs will now have to pay for this gross mismanagement
Skip Jones, aka RSJ Design and Construction was low bidder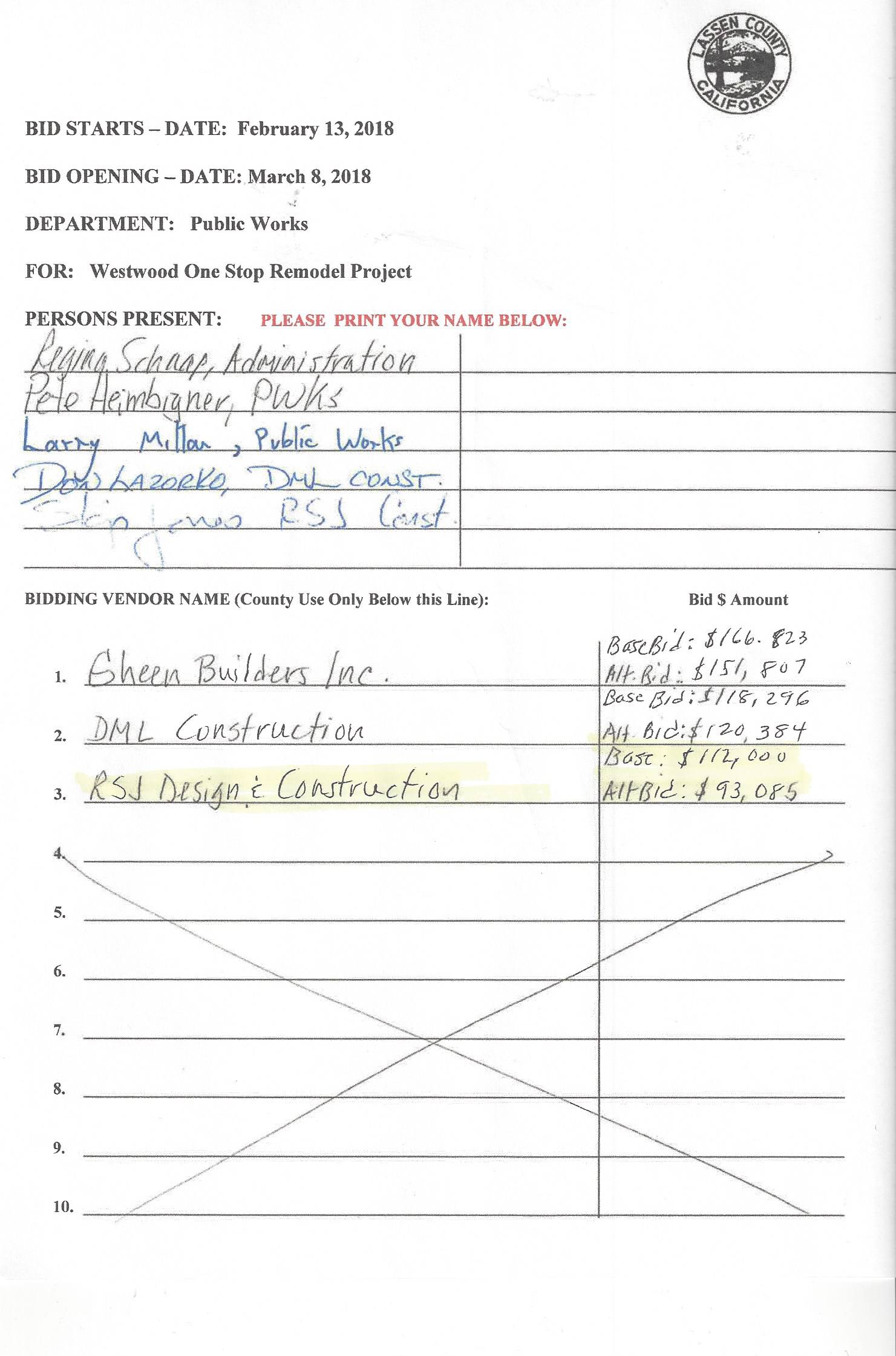 Champion Mumbler, Pete Heimbeigner
again lied to the public about remodeling the three One-Stops in Lassen County
Again, he talked about delays with the Planning Department, Bids/Contracts that will not be awarded
Today, Lassen County approved $700,000 to be moved from Public Safety, Probation and the General Fund
This action will not change the fact that the One-Stop funds were depleted by October 15, 2015
PUBLIC MONEY LEAVES AN AUDIT TRAIL
KAN WE HELP NOW CAN PROVE THAT ALL OF THE ONE STOP MONEY HAS BEEN SPENT AND CAN DOCUMENT WHERE EVERY PENNY WAS SPENT
The bull shit presentation and response from the Board Members was disgusting..................
ONE STOP FUNDS DEPLETED IN 2015
The Lassen County CAO deceived everyone, including the Board of Supervisors, about the three One-Stop remodels in Lassen County. The $788,000 Proposition 63 Funds were spent by October 15, 2015. There are no funds to remodel the Herlong, Westwood, or Big Valley One Stops.
In a November 15, 2015 e-mail to Kan We Help, Melody Brawley, confirmed that all the Proposition 63 Funds were in Fund 164.The Auditor also confirmed that the "restricted" Proposition 63 Funds were deposited and spent in Fund 164. Kan We Help requested and received an 86 page printout of the available financial activity from Fund 164 (6/13/11 to 12/28/17) from the Lassen County Auditor.
This printout indicated that Fund 164 (Proposition 63 Funds) was overdrawn by over $300,000 as of December 28, 2017 and numerous anomalies need further explanations. This deception falls on the shoulders of the County Administrative Officer.
Lassen County spent $83,904.12, over the past six years to keep this lie alive
NO CONTRACTS WERE EVER ISSUED
.......now we know why
The Lassen County CAO tomorrow, February 13, 2018, will attempt to revise the Budget to shift funds between categories to hide the fact that the One Stop remodeling funds have been spent.
The $635,126.20 will come from three Budgets:
Public Safety, Probation, General Fund
ONE STOP PROPOSITION 63 FUNDS
HELD UP FOR NINE YEARS
Deadline to return Prop 63 funds: June 1, 2018
In 2004, California voters approved Proposition 63 which generated funds to improve mental health services for the un-served and underserved. In 2009, there was an amendment to the Welfare and Institutions Code (Section 5891 and 5892), Mental Health Services Act.
Lassen County received $788,500 from this (restricted) fund to improve the One-Stops. At least that's what they told the State of California
The County claims as of 11/30/17 there is a balance of $635,126.20
Kan We Help has monitored this Fund from day one and feared that it would be mis-used or re-directed illegally
HISTORY:
Herlong Fort Sage One Stop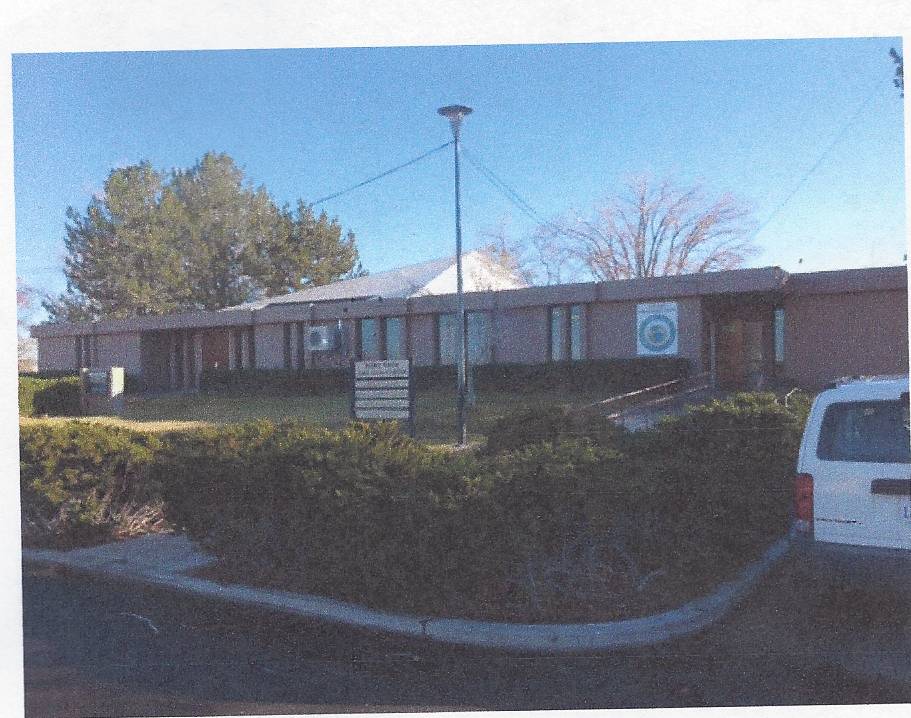 The Fort Sage One-Stop in Herlong has an interesting past. Under former Supervisor Jack Hanson, this facility received a new roof and various repairs and benefits under the Lassen County Local Re-use Authority. The LCLRA was created when the Army gave Lassen County Herlong and the Sierra Army Depot Amedee parcels. When the LCLRA was dissolved, no more funds were available to pay the mounting bills at the Fort Sage One-Stop. Lassen County eventually included the Fort Sage One-Stop in the "give-away" of this Army land to HSP Resources (Hal Hayes, Larry Smith and Steve Pezzullo) illegally. The Fort Sage One-Stop had to eventually be returned to Lassen County. Lassen County again, had the responsibility of maintaining this building.
Lassen County's initial use of the Proposition 63 funds was to replace the HVAC ($102,701.68) at Herlong's Fort Sage One-Stop. These funds could only be used for capital facilities improvements
Beiber Big Valley One Stop
On March 18, 2013, the Lassen County Supervisors began the illusion of remodeling the Bieber Big Valley One-Stop. Lassen County spent $68,886.25 (Prop 63 funds) on "plans" (NST Engineering, Semingson Architects) that they never, ever intended to use.
At the November 17, 2015, the Board of Supervisors meeting (Agenda H-1) plans were presented, to the Board, to purchase a triple wide mobile building that could have been installed within 3 months. Public bids came in and the winning bid would have been $184,094.60.
From March 18, 2013 to October 26, 2017, the Board of Supervisors had spent $68,886.25 on this lie.
The Board of Supervisors tabled this issue never to return to any Agenda.
Westwood One Stop
ZERO, ZILCH, $0.00
Lassen County Supervisors issued a Request for Proposal, on October 17, 2017 for remodel work at the Westwood One-Stop. The bids were received on November 9, 2017. The low bid was $297,393. This was more than a fair bid for the work the County required.
ALL BIDS WERE REJECTED BY THIS BOARD
ALL ONE-STOP ISSUES WERE TABLED UNTIL 2018
Kan We Help will be there!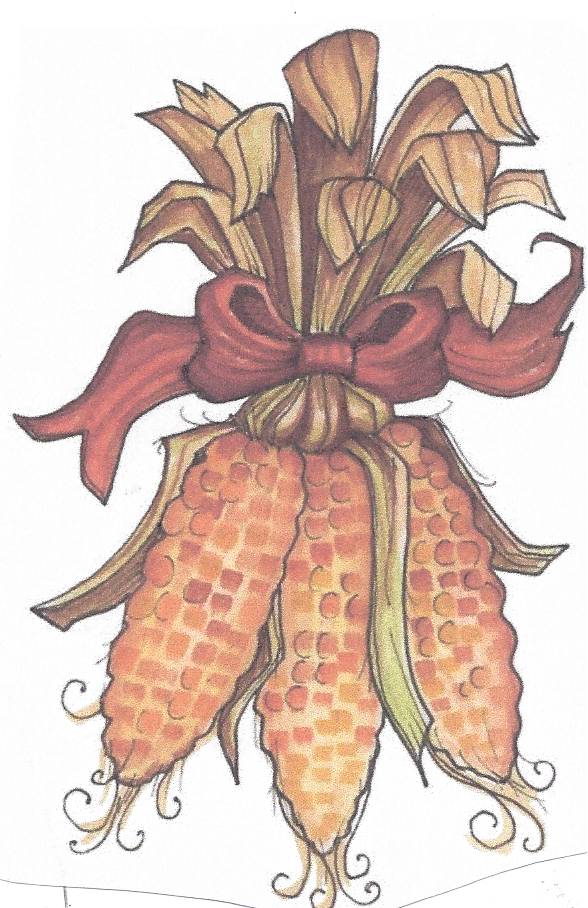 November 9, 2017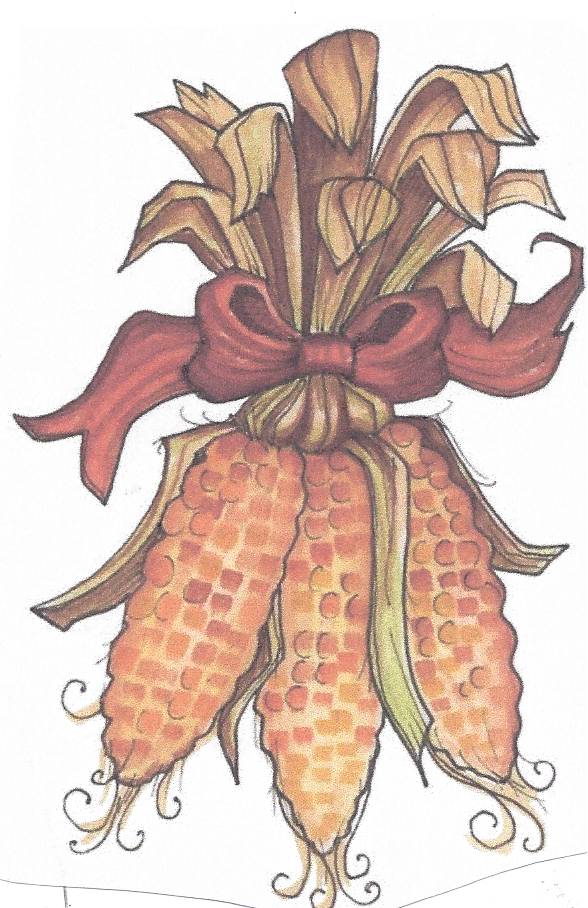 Three Contractors Bid on the Westwood One-Stop Remodel
This process has become a joke. The County bids these jobs out and never awards them.
Contractors are starting to complain that it is a waste of time to bid Lassen County's ONE STOP REMODELS
Lassen County was given a Grant of $788,000 in 2009 to upgrade the One Stop facilities (Bieber, Westwood & Herlong). They have managed to piss away $100,000 by ordering studies and useless architectural drawings (never used).
Beiber's One Stop remodel never happened but they did receive a mobile unit, $ 184,946.00
Herlong One Stop received a new roof and HVAC "fixes"
Westwood One Stop has received NOTHING ?
There is approximately $600,000 left...........maybe..................of the Grant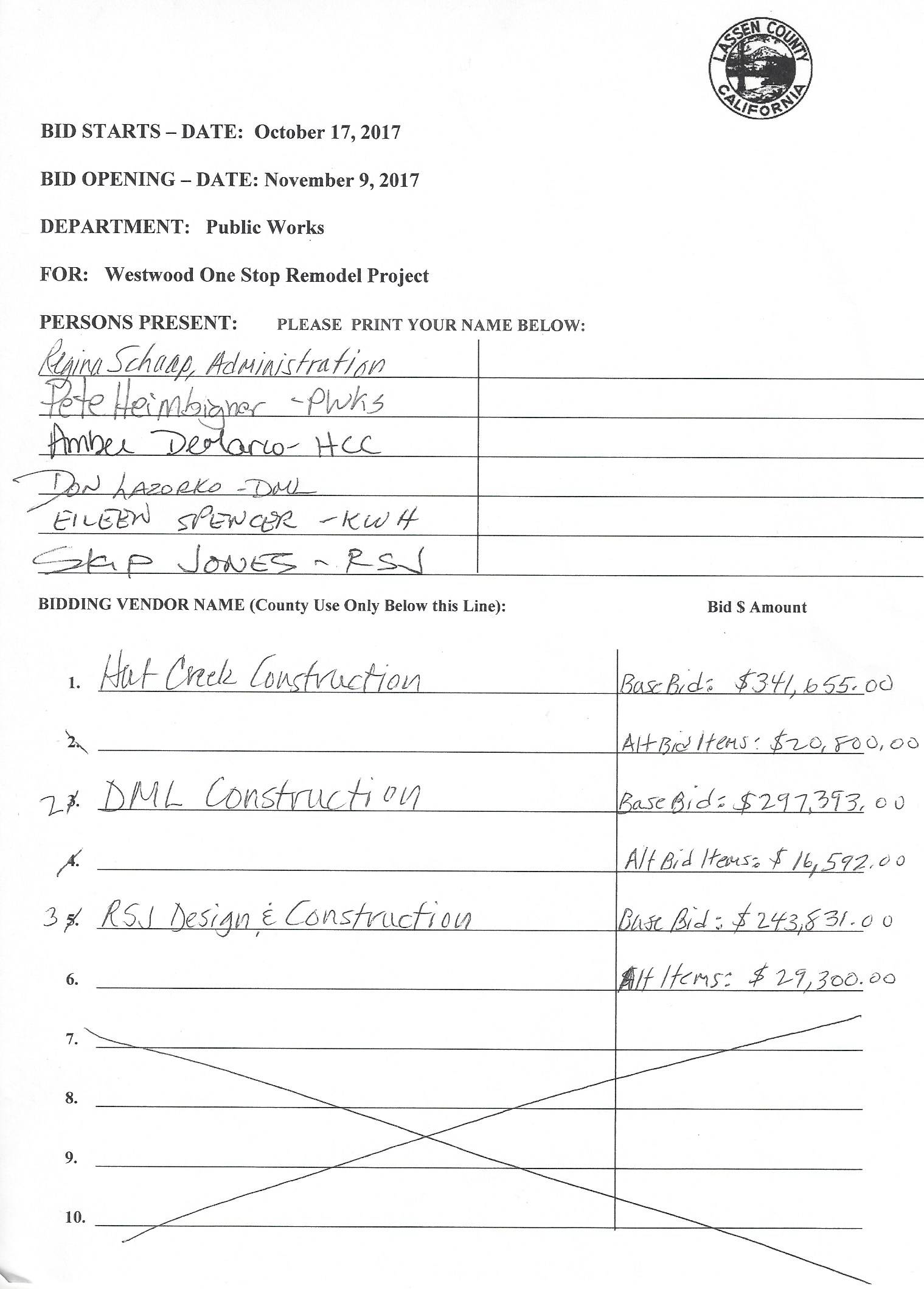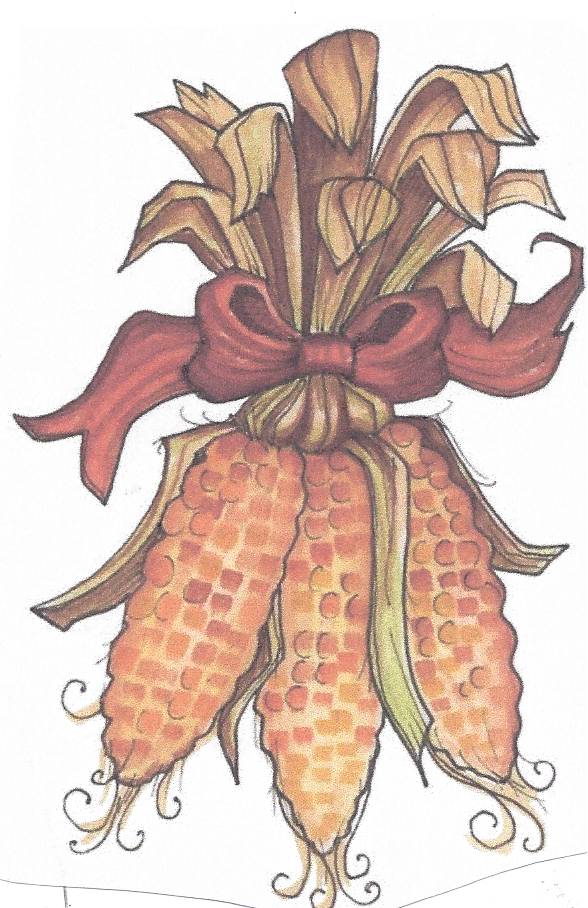 October 17, 2017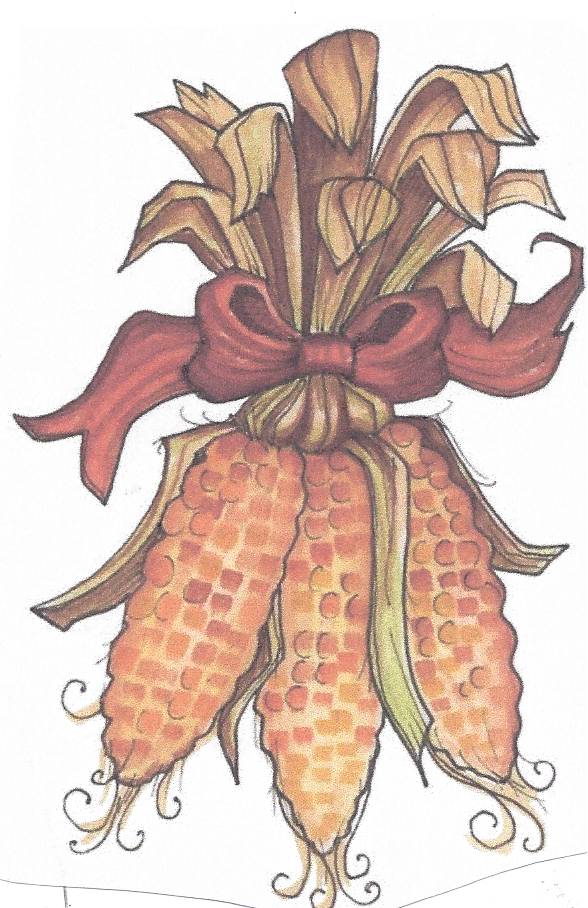 Here we are again?
Westwood One Stop
"alleged" Remodel
More money spent to get NOTHING !
Bids due: 4:00 PM, 11/9/17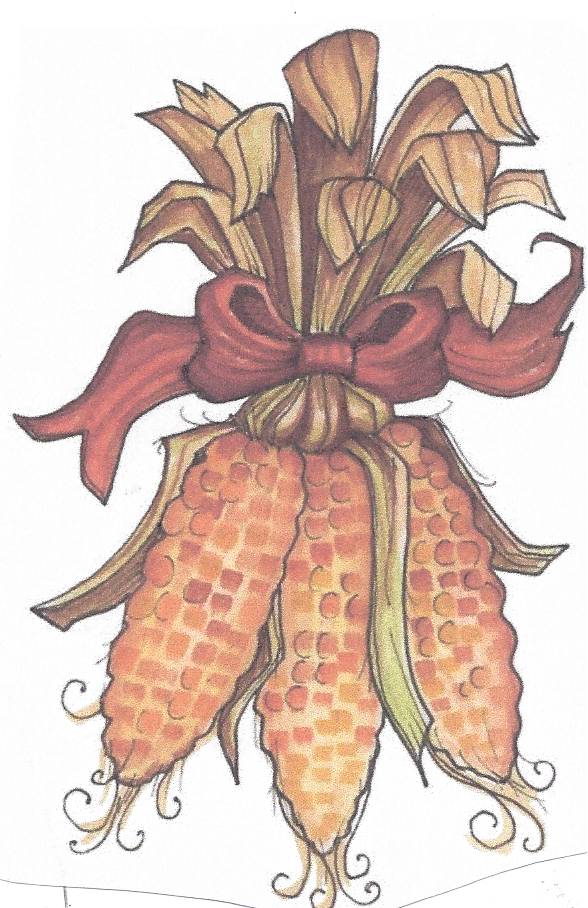 November 17, 2015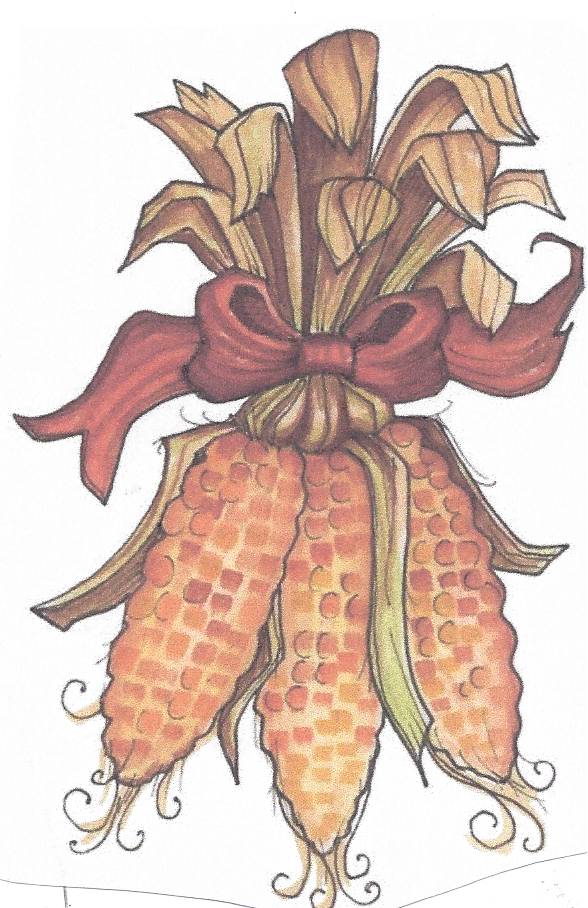 GROUNDHOG DAY REMAKE
FEATURING
LASSEN COUNTY SUPERVISORS
Lassen County was awarded a Grant of $788,000 in 2009 and if they don't piss the money away they will have to give the money back in 2018.
Family Service Centers/ One Stop employees again traveled many miles [ as they have done for years] to be present for Agenda Item H-1.

The Supervisors did what they normally do, they shelved it.
The same silly excuses, the same stupid logic, over, and over and over and over
Just a remake of the movie
Groundhog Day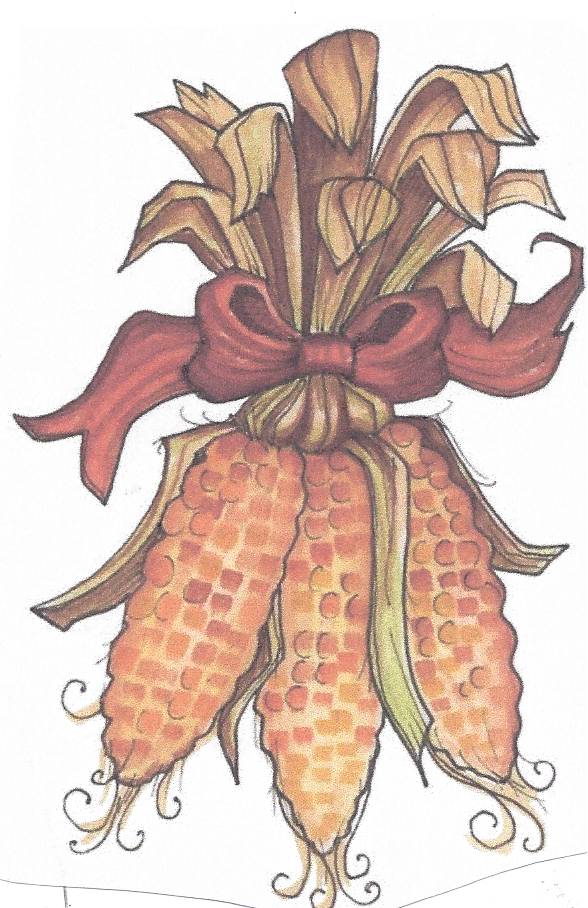 November 16, 2015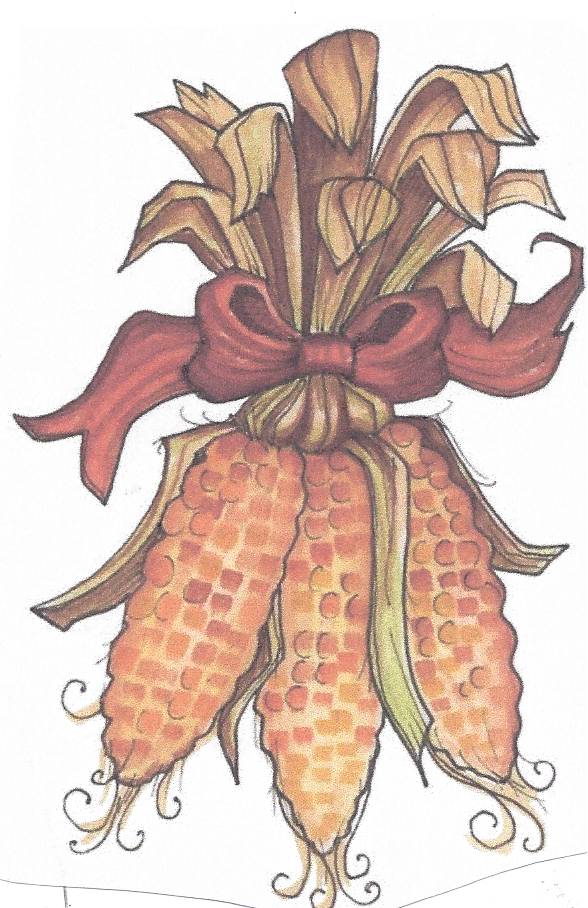 Lassen County Does Not Build Anything
......but they are experts at buying and selling (aka Giving Away) Real Estate to their friends
Expansion of the Beiber Family Resource Center (One Stop)
A 2009 Lassen County capital improvement project that is yet to be built even though the States $788,000 Grant money still sits in the bank to expand this facility.
This project had no fiscal impact on the General Fund. This CIP was funded through the Mental Health Services Act and the Supervisors continued to waste this Grant money .
At the May 12, 2015 meeting, the Employees at the three Family Resource Centers (Beiber, Herlong and Westwood) asked for help. The One Stops currently get $10,000 support from the Supervisors.
Melody Brawley tells the Supervisors, at a public meeting, that the Family Resource Centers/ One Stops provide critical County services
Click on photo below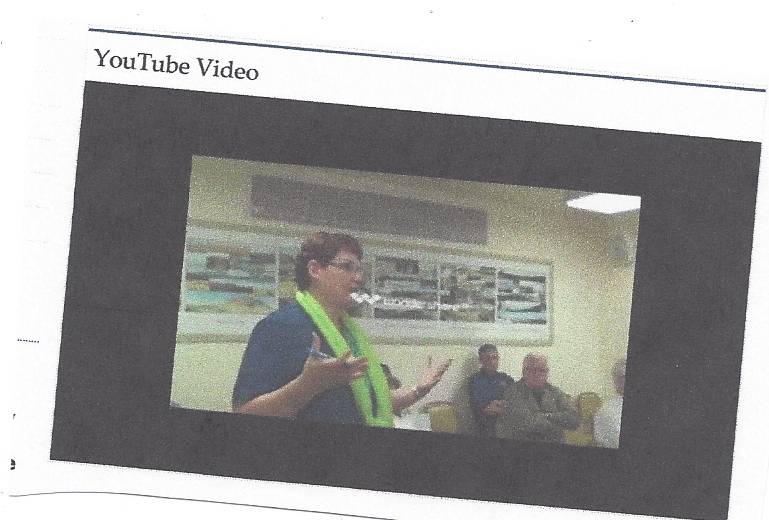 Privately however, Ms. Brawley's story is quite different
At the May 19, 2015 Board of Supervisors Meeting, County Counsel attempts to keep the One Stop Employees from Speaking.
Shameful, Mr. Burns
2009 Proposed Much Needed Expansion to the
One Stop Center in Bieber
Public Works Director Peter Heimbigner ordered these plans knowing the cost to build would exceed the Grant money?
So these costly plans were scrapped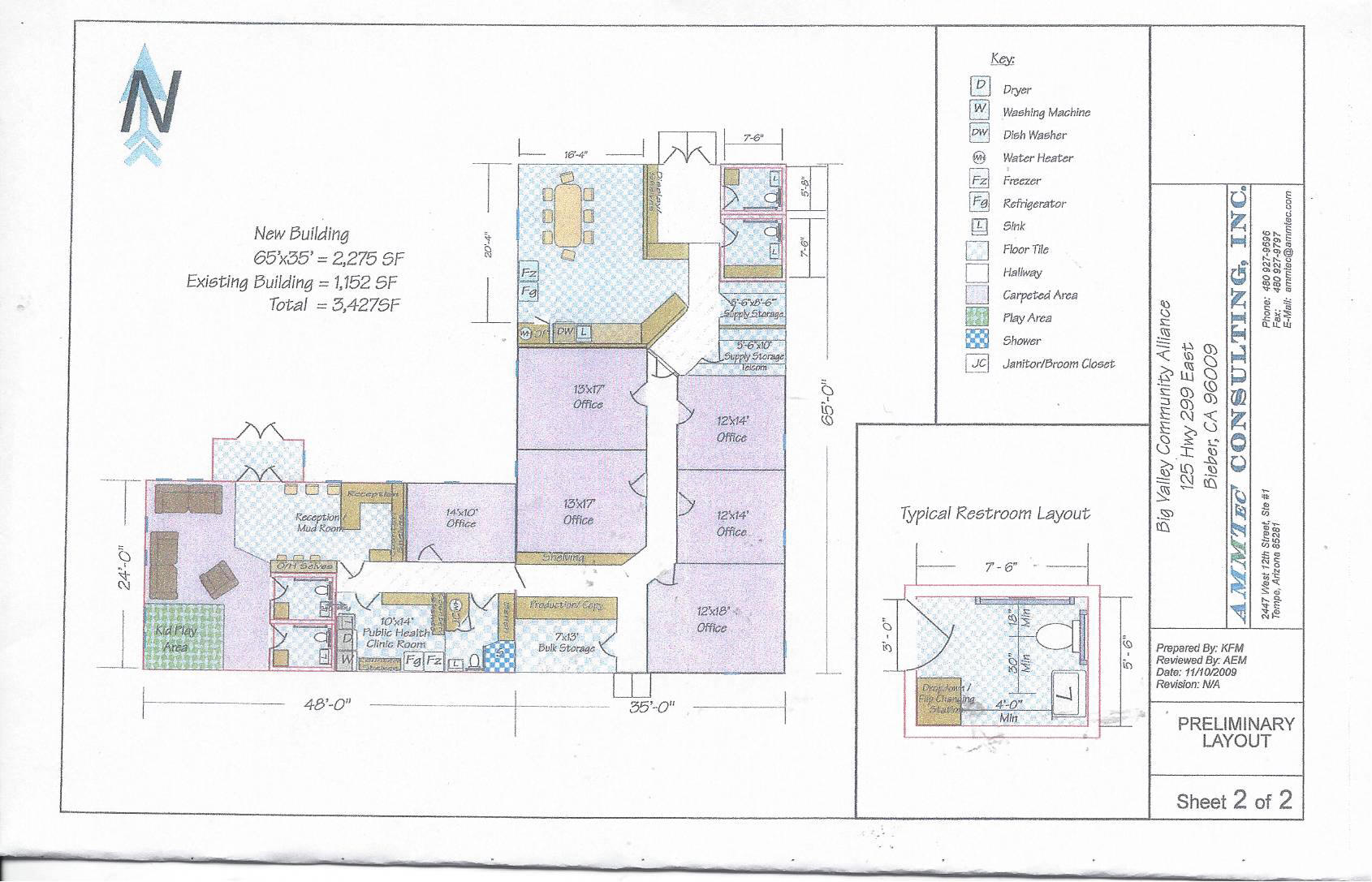 NOW....
Six years later the County purchases a $184,094.60 mobile unit for the Bieber One Stop Resource Center & does not identify the Fund that will pay for it.........
By the way....this action, to purchase a mobile unit, was suggested back in 2009
The Supervisors and CAO will attempt to divert the remaining Grant dollars to inappropriate expenditures....cause that's what they do .....
KAN WE HELP WILL, OF COURSE, MONITOR THIS ACCOUNT
LASSEN COUNTY
Watch and Listen to Supervisors Pyle and Chapman comment
about the "One Stop Resource Centers" that help the County's Disadvantaged
Click on photo below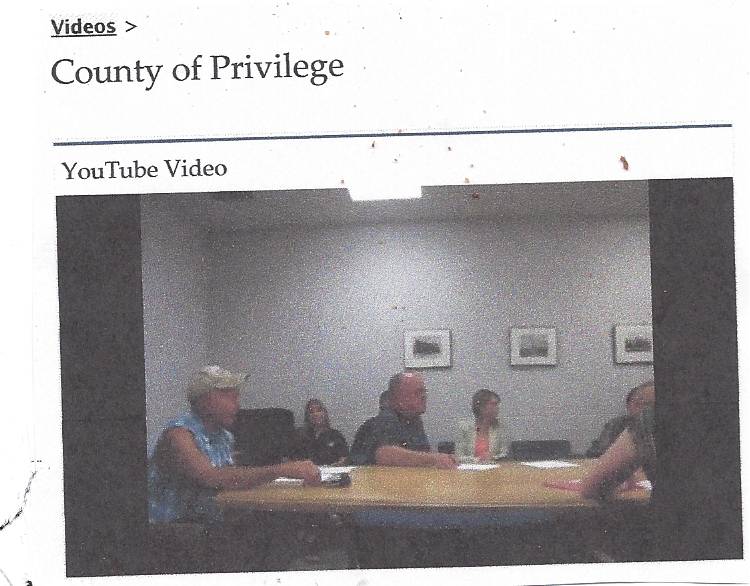 The 2015/2016 Lassen County Budget does not include the $30,000 increase to the One Stop Resource Centers Budget in Herlong, Bieber and Westwood. The Supervisors needed that money for SOMETHING ELSE..............
The Caretakers of the elderly and disabled in Lassen County have been attending the Supervisors meetings for months and have pleaded to have their budget increased. Currently the Herlong, Westwood and Bieber "One Stop" Resource Centers receive $10,000 a year. The Supervisors want them to raise their own money because they would feel better.