LASSEN COUNTY PUBLIC IMPROVEMENT CORPORATION LOAN
COLLATERAL: JUVENILE HALL
The Lassen County Supervisors took out a Certificate of Participation loan on June 5, 2015. They used Parcel 1, which is a 23.45 acre parcel that the Juvenile Hall sits on as collateral for the $4,080,000 loan.
Kan We Help argued that if Lassen County defaulted on this loan
that the County would lose the jail.
APN 101-150-01 (marked in yellow)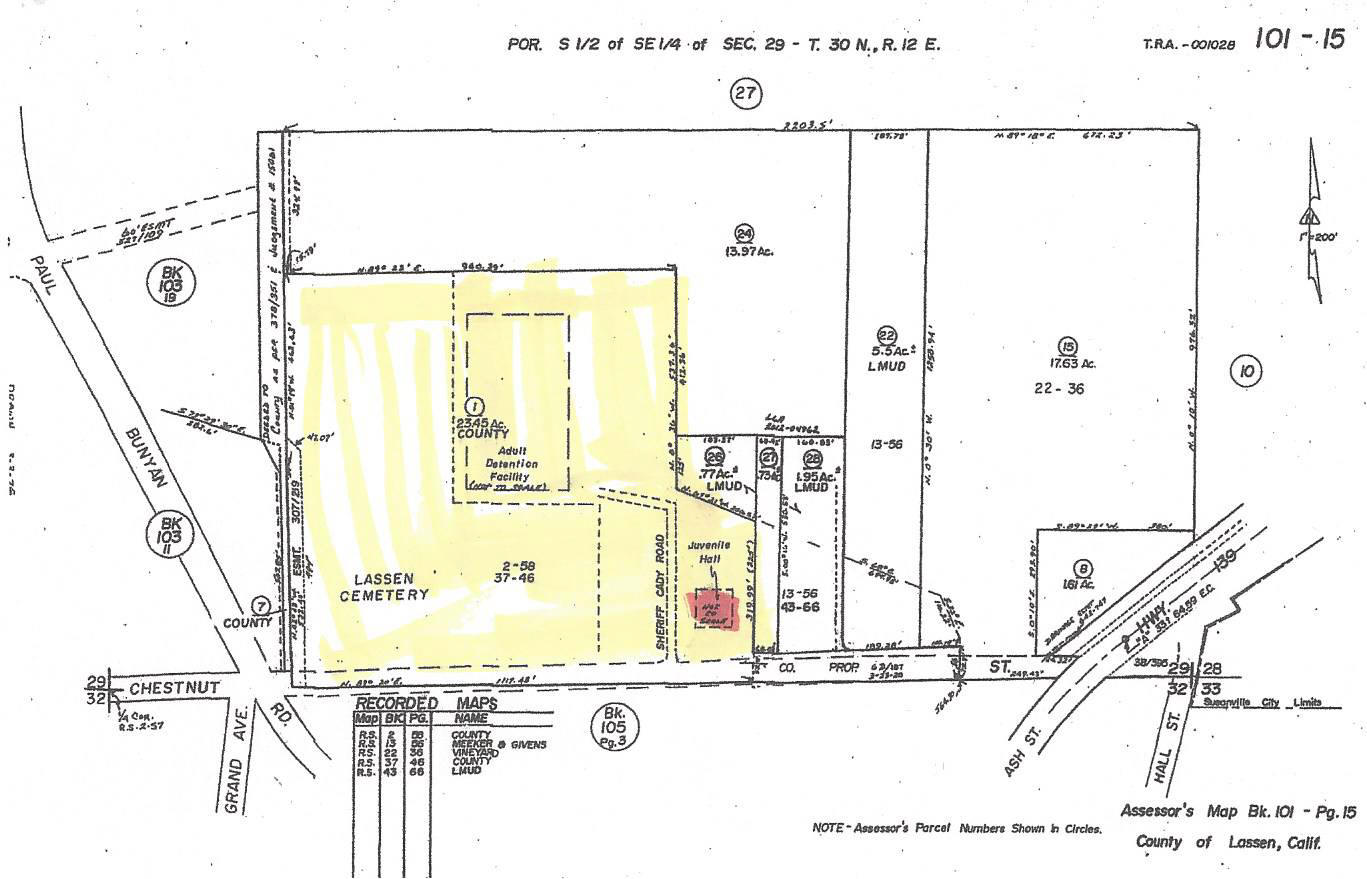 The Site Lease between Lassen County and the shell corporation "LCPIC" included the 23.45 acre Parcel 1 above.
Now, Lassen County is attempting to degrade their collateral without telling the Lender, *TPB Investments owned by Western Alliance Bank
*TPB Investments was incorporated in 2011 and is based at 201 East Washington Street, Ste 1200, Phoenix, Arizona.
TPB Investments does not have any recorded key officers
The loan collateral would be reduced to 2.54 acres
APN 101-150-01 (2017 map marked in pink)