Lassen County Supervisors
$25,000 Discretionary Fund
" A legal slush fund"
The Lassen County Supervisors established Special Departmental Expense Fund 100/Budget Unit 100/Account 3002800 to use at their discretion for personal use. These funds generally are given to organizations that can provide the most support and votes for the Supervisors campaigns for re-election.
The Lassen County Supervisors Voted to Spend
$21,176.32 of their Discretionary Fund
for the
2015-2016 Fiscal Year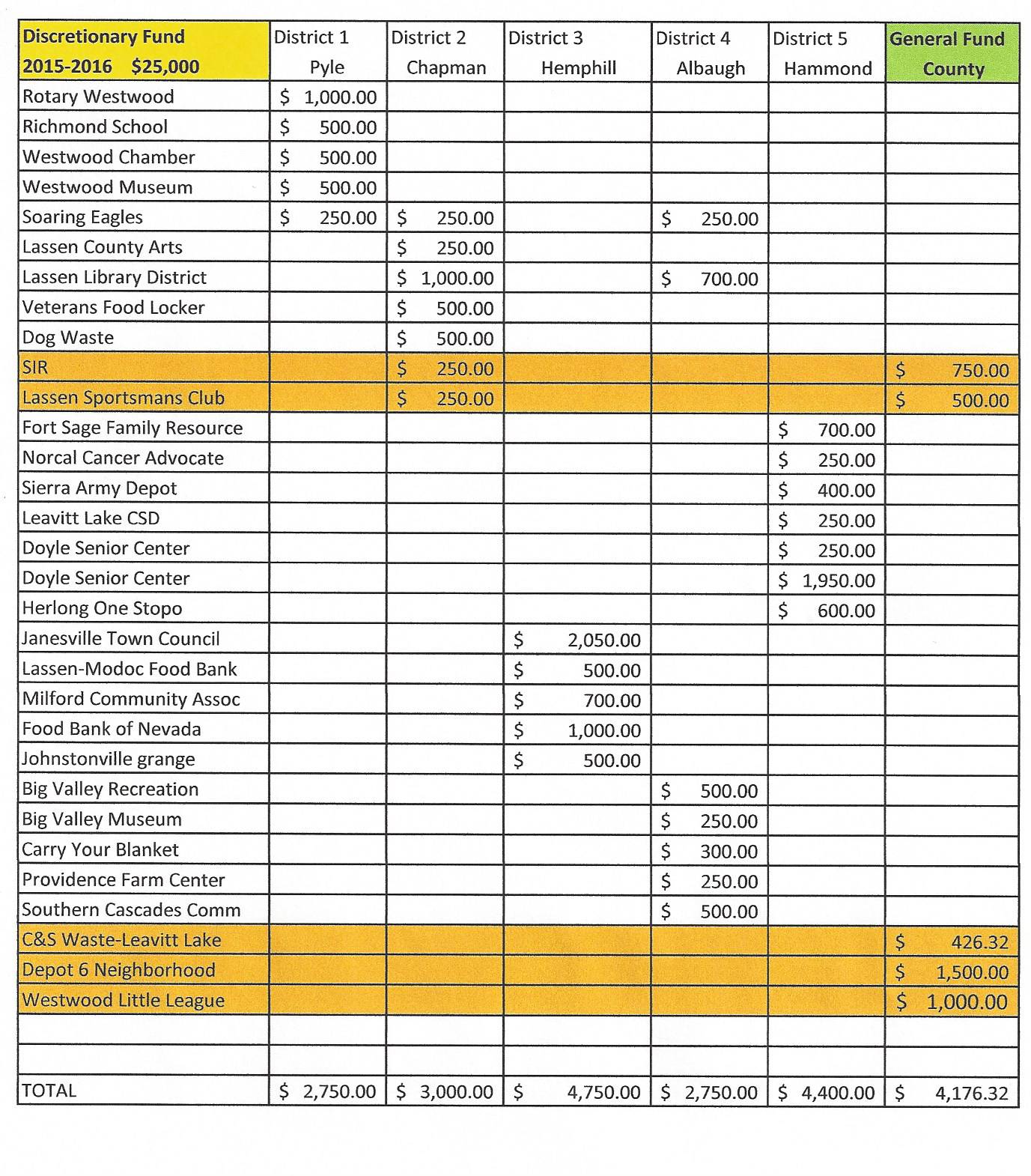 On September 15, 2015, the CAO Richard Egan claimed that the funds were not divided equally (2014/2015 Budget- $25,000 divided by 5) and the funds can be used as the Supervisors choose.
9/15/15 Video: Discussion on Discretionary Fund Spending
In the 2011/2012 Budget the Supervisors spent exactly $20,000
In the 2012/2013 Budget the Supervisors spent $20,000
According to the 2013/2014 Budget the Supervisors overspent their $20,000 by $4,854.80

The Auditor's Records show that the Supervisors approved these expenditures.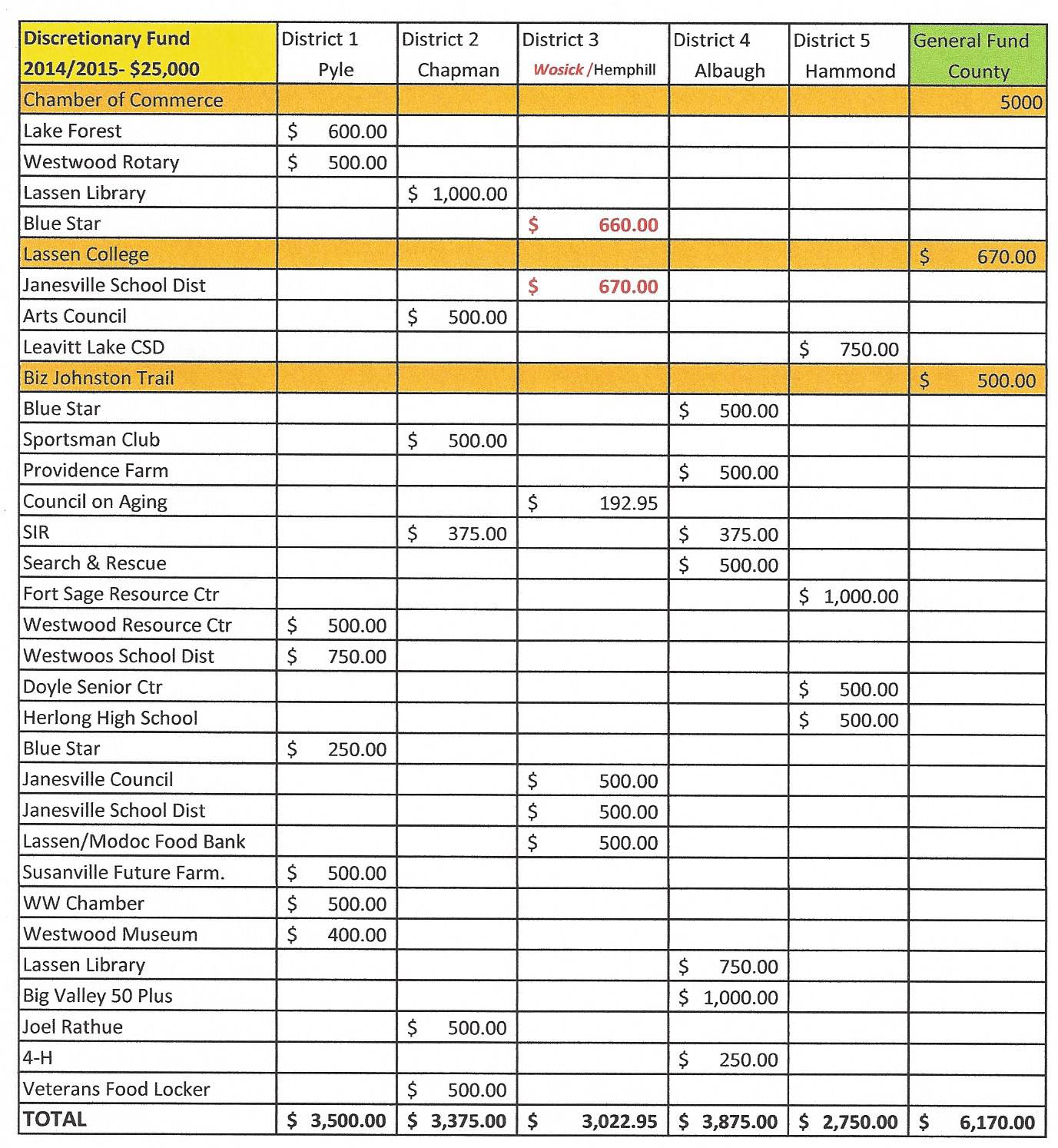 In the 2014/2015 Budget the Supervisors raised their Slush Fund to $25,000