COURTHOUSE SQUARE MODERNIZATION
PROJECT

RFP ISSUED: September 29, 2015 illegally
RFP DEADLINE: October 22, 2015
Supervisors award $133,000 contract, December 8, 2015 illegally
BID SHEET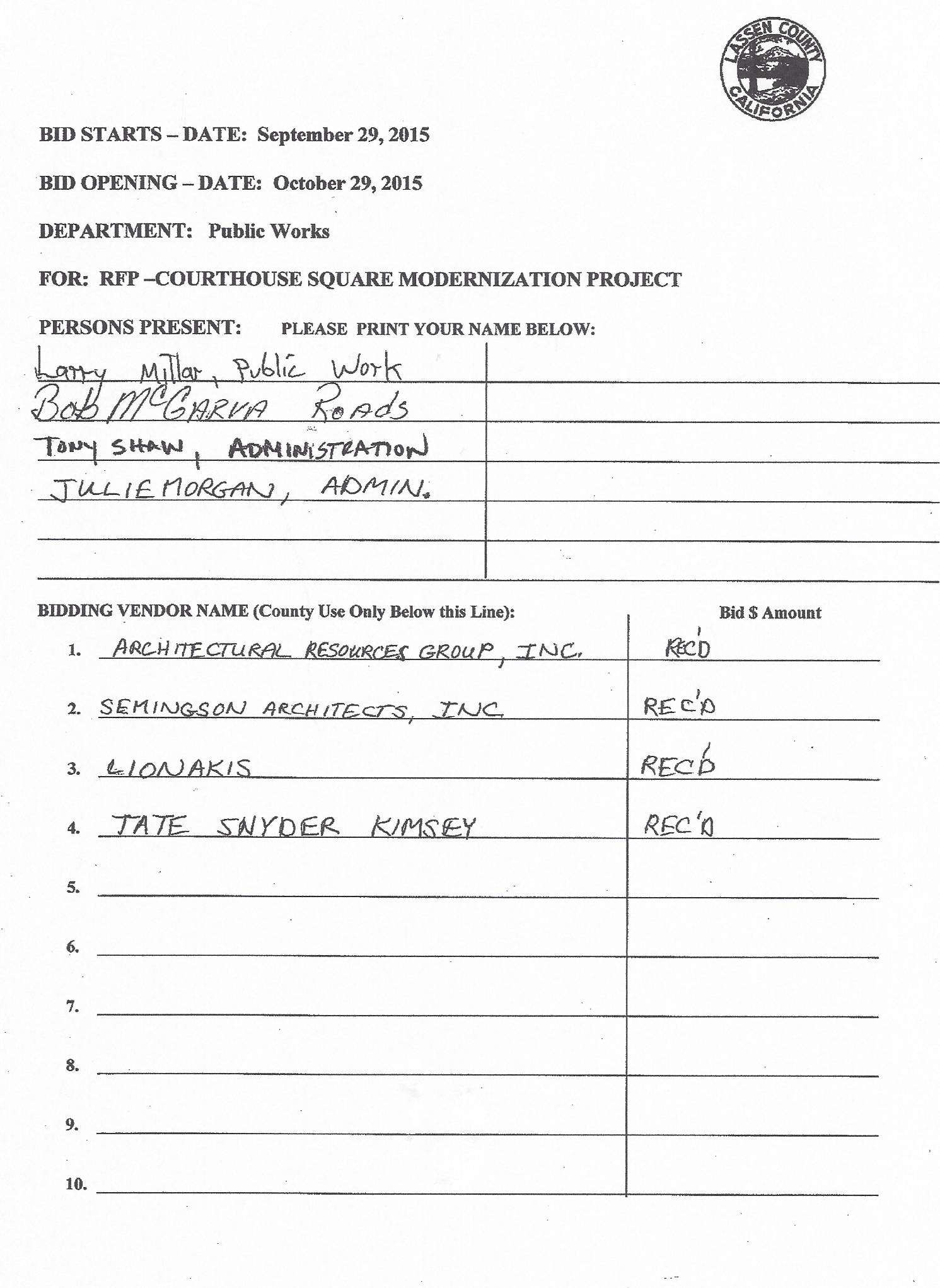 NO DOLLAR AMOUNT RELEASED ?
NO CONTRACT SIGNED AS OF 12/1/15
NO ELEVATOR AT THE OLD COURTHOUSE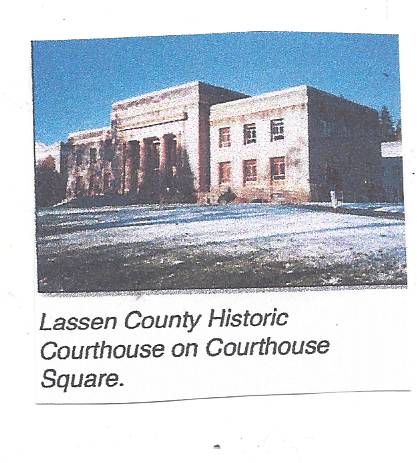 There was just so much money in the County's "$4 million loan" to use for the new pool, purchase and remodel the old building on Riverside.
There was not going to be ANY LOAN MONEY to put Jim Chapman's elevator in the old courthouse. Chapman finagled $133,000 from the "loan" money to have another so-called "study" by Lionakis, but it actually cost $62,682.50. As usual, the balance of the $133,000 will become part of a "slush" fund to be used at a later time.
Kan We Help suggested years ago, if the Board of Supervisors want a new Board room they can move the Auditor into the empty downstairs of the Administration Building and put a Board room in that area.

Auditors Office
Lionakis Only Gets Paid $62,682.50
for an
Elevator Study
Supervisors approved $133,000 to pay for this "elevator" study and the public got nothing but a slide show?
Lionakis, according to the Lassen County Auditor, has not been paid for the work they did six months ago for Chapman's elevator
The Supervisors, under pressure from Chapman, approved $133,000 for a "study" for an elevator at the old courthouse. Lionakis was awarded this contract.
There was no money budgeted for Chapman's New Boardroom and elevator when he tried to fast track this unnecessary expense.
Kan We Help told the Board of Supervisors many many times that there will be no money for Chapman's Folly.
The Supervisors purchased the old BLM building at 2950 Riverside and still have not done any repairs in order to move four County Departments into it. Now the bid to repair this building exceeds the amount left from the LCPIC loan.
Lassen County Public Works
Updates the Supervisors on extravagant
Courthouse Elevator Project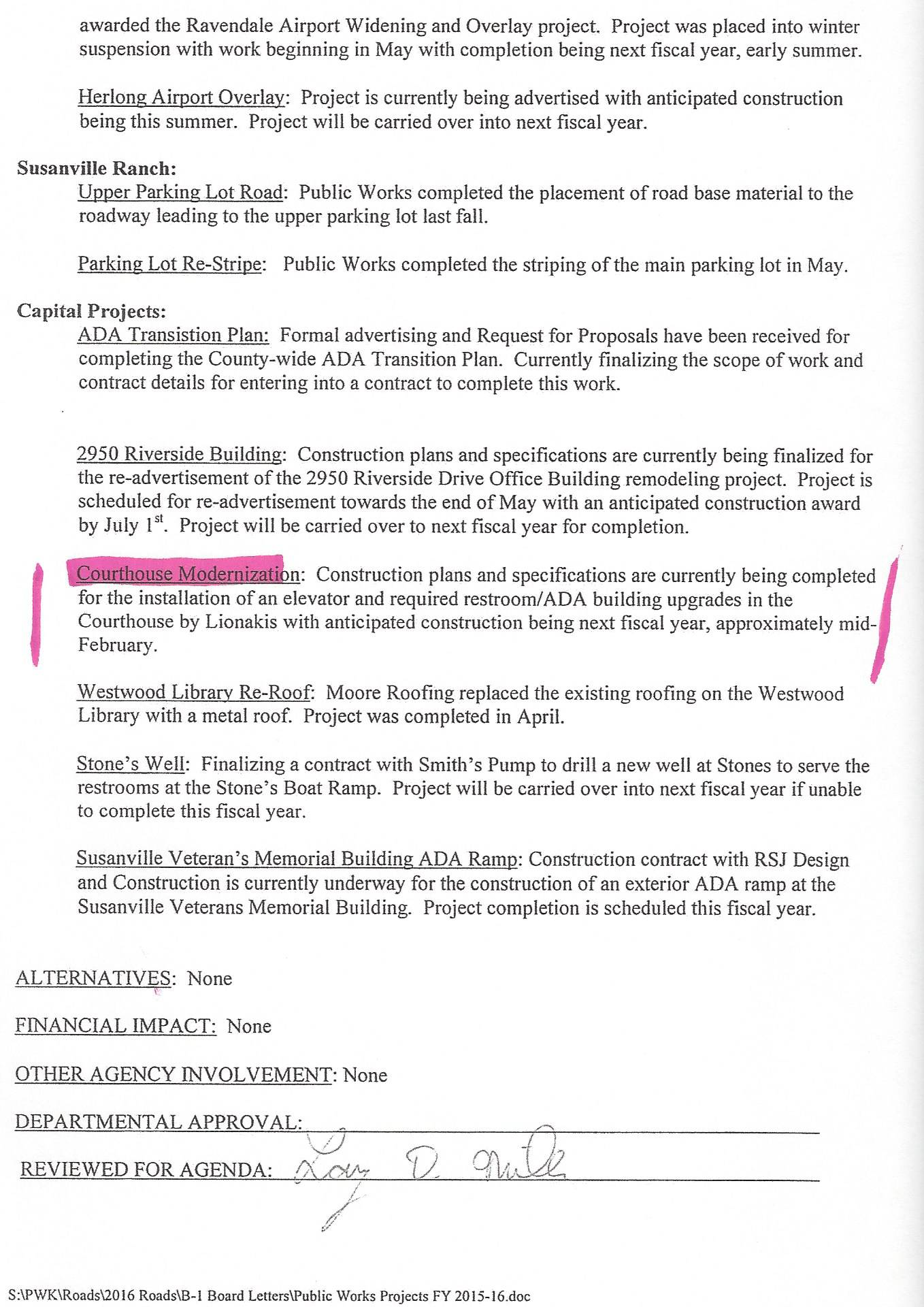 CHAPMAN'S "DISCUSSION" COST
ON HIS ELEVATOR
HAS INCREASED TO $213,605
Chapman has placed his "elevator folly" in April 19, 2016 "Consent Calendar"
The perfect place to move the Supervisors Meetings to:
THE COUNTY ADMINISTRATION BUILDING
NO MONEY FOR CHAPMAN'S
NEW BOARD ROOM
Lassen County issued a RFP for re-modeling the historic courthouse for the "new" Supervisors board room, on Lassen Street without putting it on their Agenda
There was no money in the 2015/2016 Budgetfor this project but they approved the contract with Lionakis for $133,000 anyway.
Lionakis billed Lassen County on January 8, 2016 and made a presentation, of their $133,000 report, at the March 22, 2016 Board of Supervisors meeting.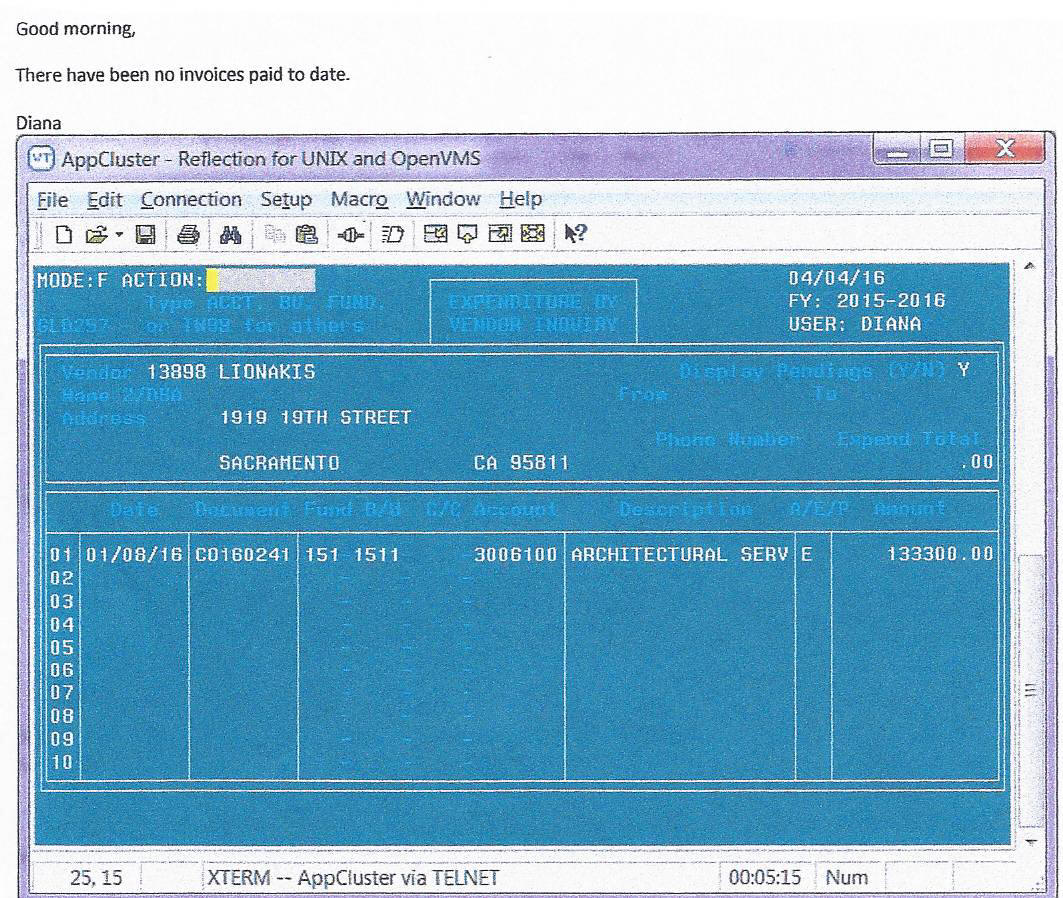 COST FOR SLIDE SHOW on March 22, 2016:
$81,100
The Supervisors have not moved anyone into the old BLM building on Riverside Drive. The County was planning on moving the District Attorney, Public Defender, Child Support Services, Probation into this building. Estimated cost to remodel this building is between $600,000 to $800,000. The Supervisors intend to used the LCPIC money for this remodel.
Balance of the $4,080,000 loan
Chapman, over the years, has ordered many studies on finding a place for his "new" Supervisor Board Room
The most recent study, that Chapman doesn't want the public to see puts the cost of his new Board Room between $862,500 to $1,425,000.
CHAPMAN PUSHING CONTRACTOR TO HAVE HIS NEW COURTROOM COMPLETED BY DECEMBER/2016
Egan slept through vote
to award engineering contract
for courthouse modernization
Kan We Help asked for a copy of this $133,000 report that the Board approved on December 8, 2015
and Richard Egan claimed that it didn't exist
Richard Egan issued the RFP, for this contract, without going through the Lassen Board of Supervisors to be approved.
The secrecy was necessary because the Board never budgeted for Court renovations for 2015/2016.
THIS WAS A CHAPMAN BACK DOOR DEAL ?
Chapman wants a new Board room and has announced that it would be done before he leaves office in January/2017
KAN WE HELP FILES
BROWN ACT COMPLAINT
This was all Chapman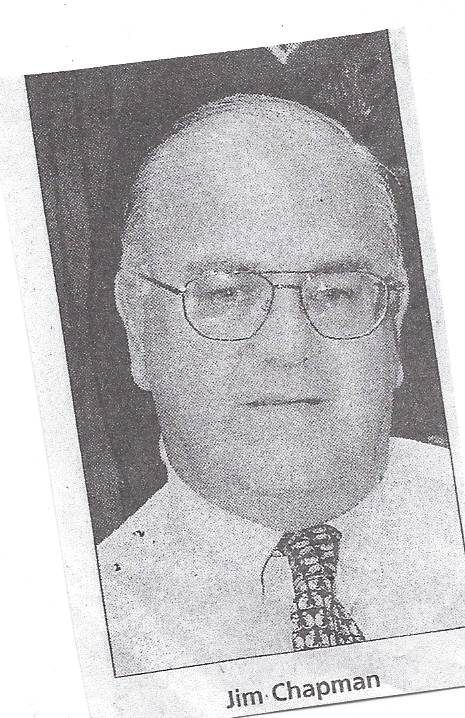 Supervisor Hammond stated that he did not know about this RFP. He was never given a copy. No Supervisor was given a copy except Supervisor Chapman
Chapman, a 40 year career politician, knew his action was illegal
He escalated his new Board Room.
Listen to the discussion "at the end of the meeting" on 9/22/15
Chapman knew better than anyone that there was no plan to remodel the old Courthouse until the next fiscal year
Remodeling the Riverside property may take most of the remaining loan dollars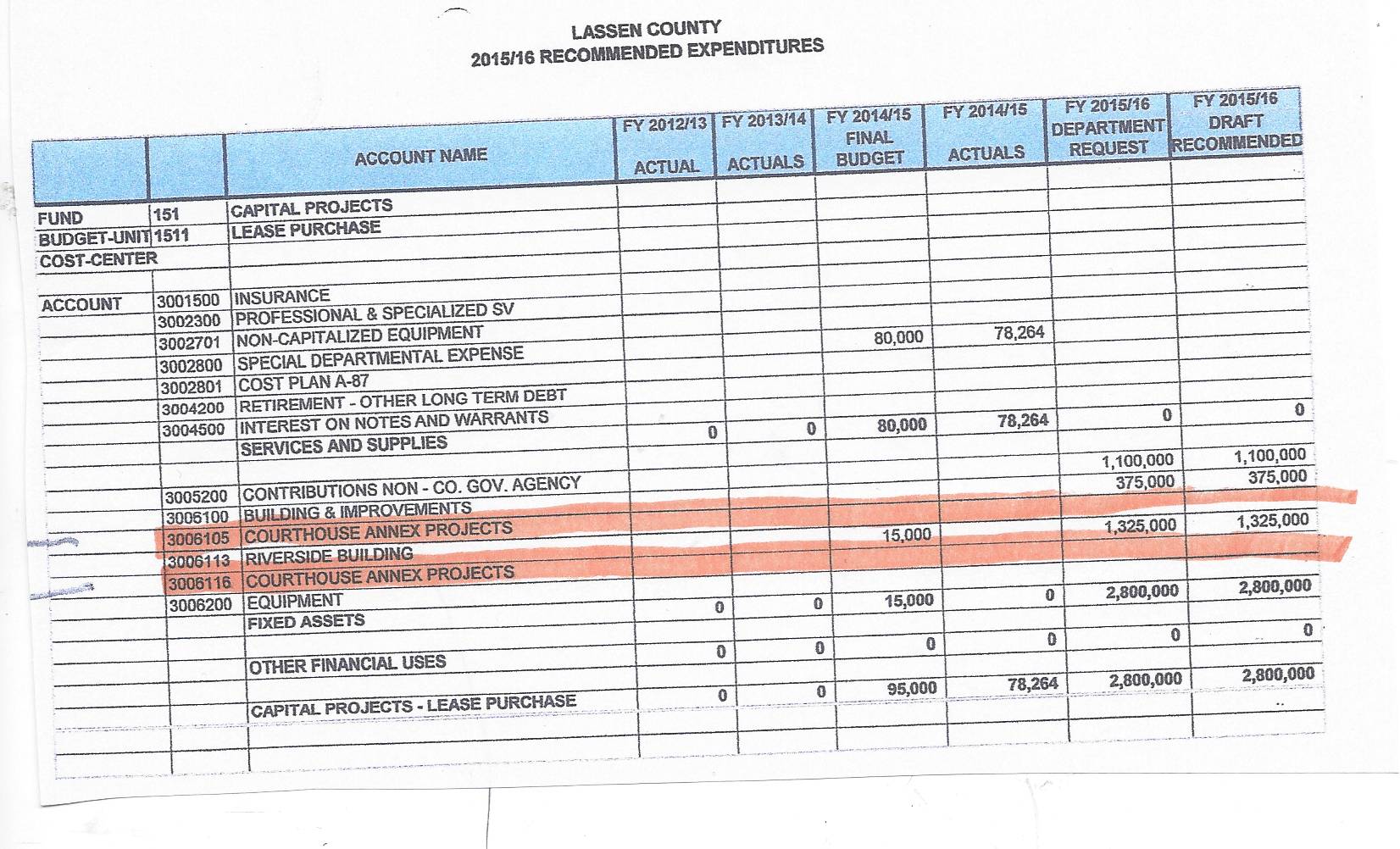 and
that it was illegal to process a Request For Proposal in this manner.
Supervisor Pyle threw the KWH Complaint over his shoulder. Chapman just pontificated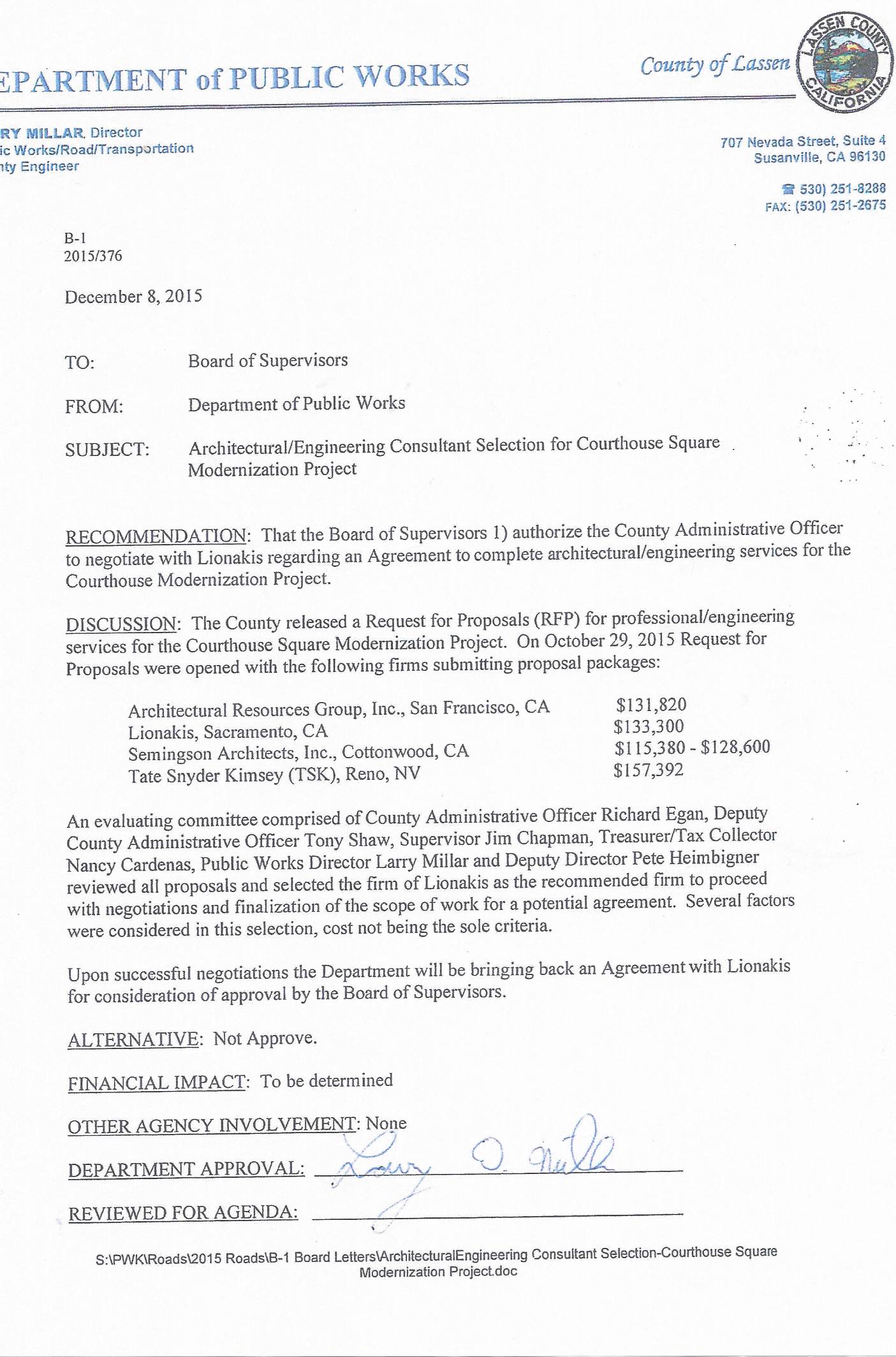 JIM CHAPMAN'S
MILLION DOLLAR
ROOM

Supervisor Chapman is a government within himself
The Lassen County Supervisors voted not to budget any funds for the Courthouse renovations from the LCPIC slush fund in the 2015/2016 Fiscal Year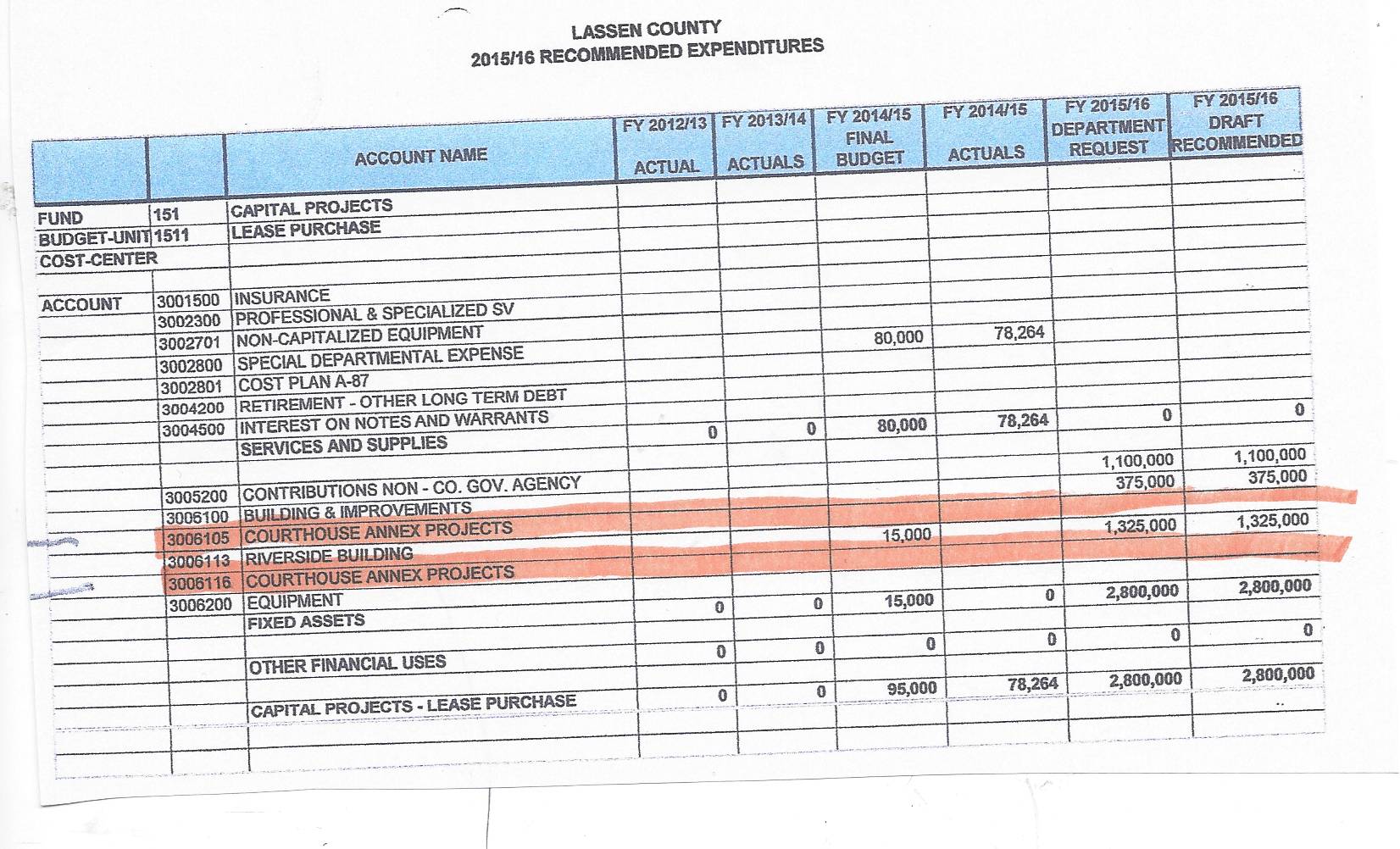 At the September 22, 2015 Board of Supervisors meeting, no discussion about ANY RFP. CAO Richard Egan was not given nor ever asked for permission to release a Request for Proposal for the Courthouse Renovations and yet it was released.
Listen to the discussion "at the end of the meeting" on 9/22/15
NOTICE: The Bid amounts were deliberately omitted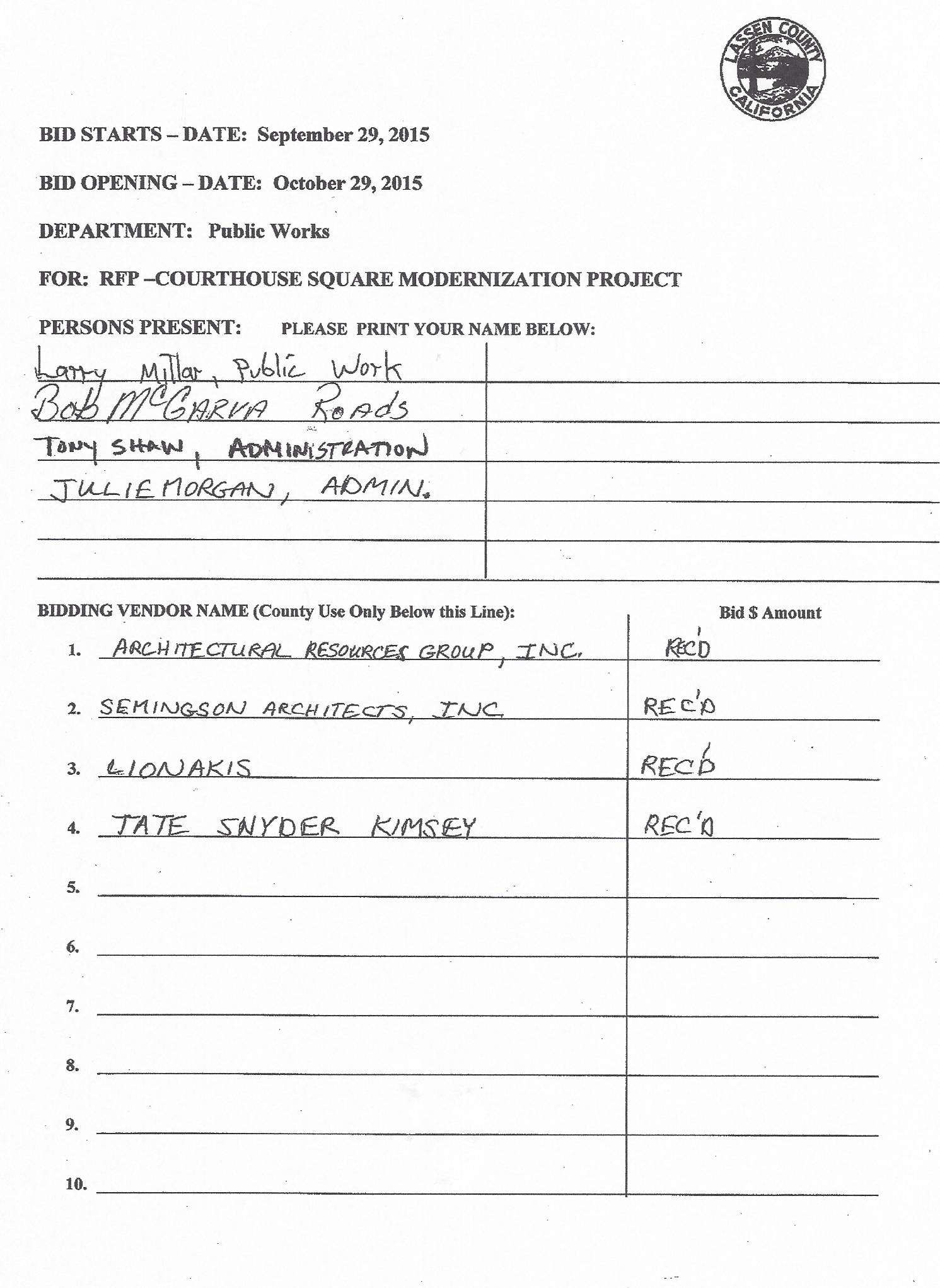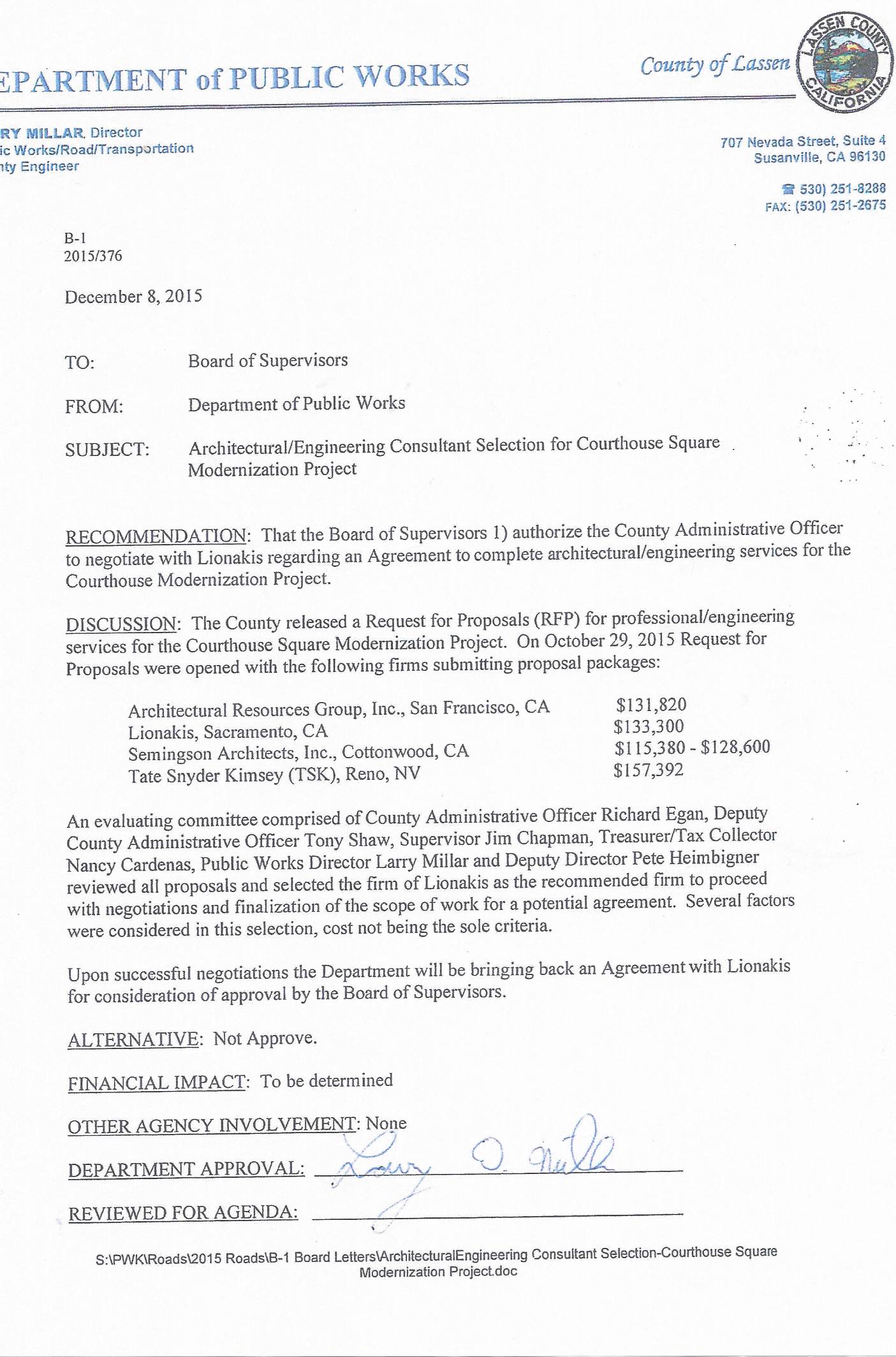 CHAPMAN HAS TRIED THIS BEFORE:
When Chapman wanted his new Board Room in Judge Sokol's old Courtroom (The Annex) "he" arbitrarily instructed NST to go ahead with thousands of dollars of remodel plans. He had no authority to order this work and now he has done the same thing with the Old Courthouse.
Chapman then tried to form his own Task Force to decide where his new board room would be. This committee never held a single meeting and was disbanded.
Career politicians develop a sense of ENTITLEMENT.
In Chapmans case he crossed the line
Throw Out Honesty, Throw Out the Budget
LASSEN COUNTY SUPERVISORS
RELEASE $2,000,000
REQUEST FOR PROPOSAL
FOR
RENOVATIONS TO THE OLD COURTHOUSE AND ANNEX
...and you will not see it on any past Agenda for approval
Cheaters and Liars that no longer can be trusted with the publics money
The RFP was discovered when Kan We Help was monitoring the LCPIC expenditures.
The Lassen County Board of Supervisors
did not budget a dollar on this Project
for
Fiscal year 2015/2016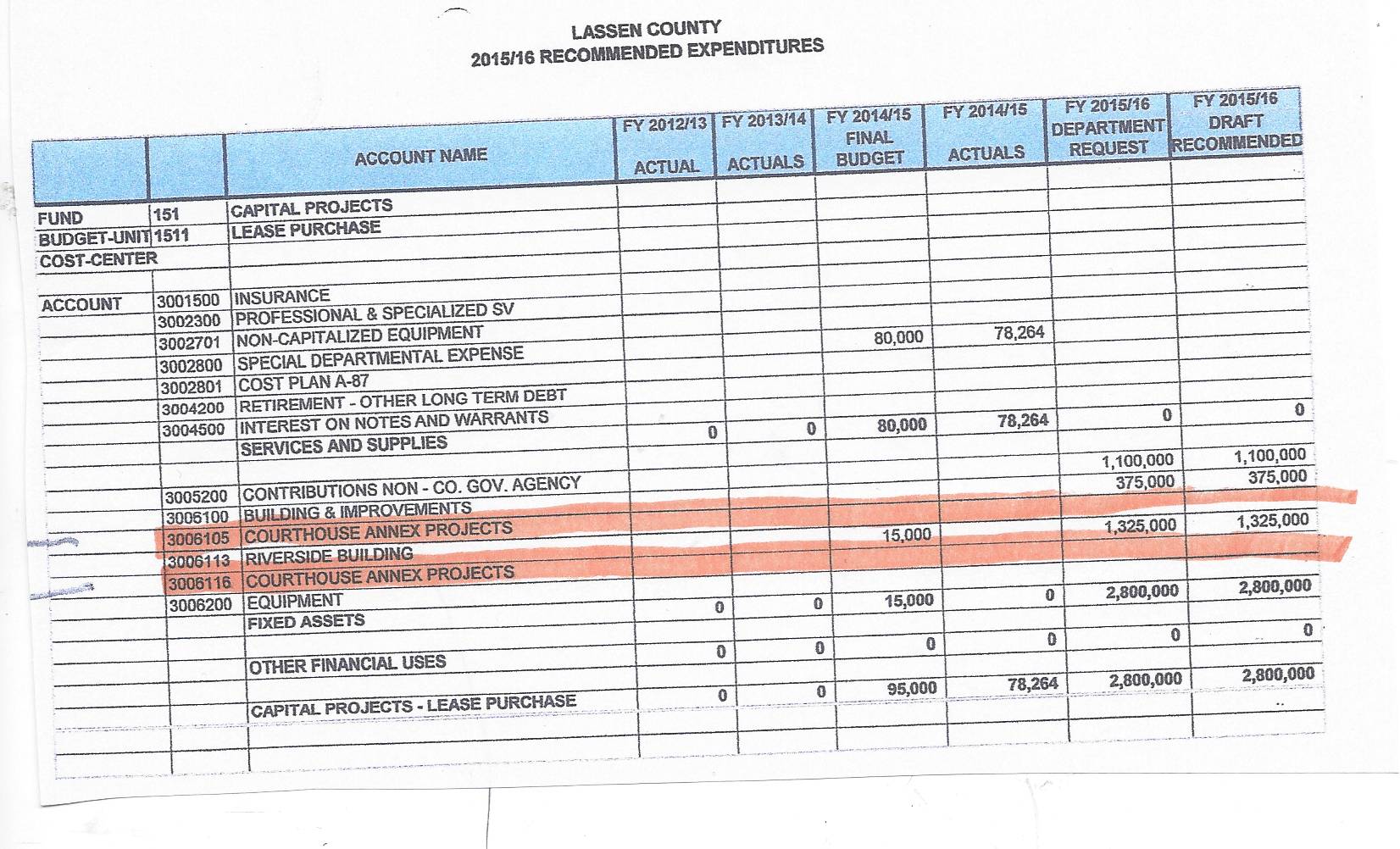 RFP for Chappy's
Million Dollar Boardroom
($500,000 for just the elevator)
Issued October 6, 2015
Supervisor Chapman takes the least qualified Supervisor EVER, in the history of Lassen County, to look at the Modoc County Court elevator
and they get STUCK !
Chapman & Hemphill get stuck in Modoc Court elevator & Chapman cites motive ?