LIES, LIES LIES = COVER-UP
There are still two "LMUD/PSREC TRANSFER" documents missing that the 2001 LMUD Board claimed existed, but now Frank Cady says they don't exist and now they exist but are not in LMUD's possession or control ????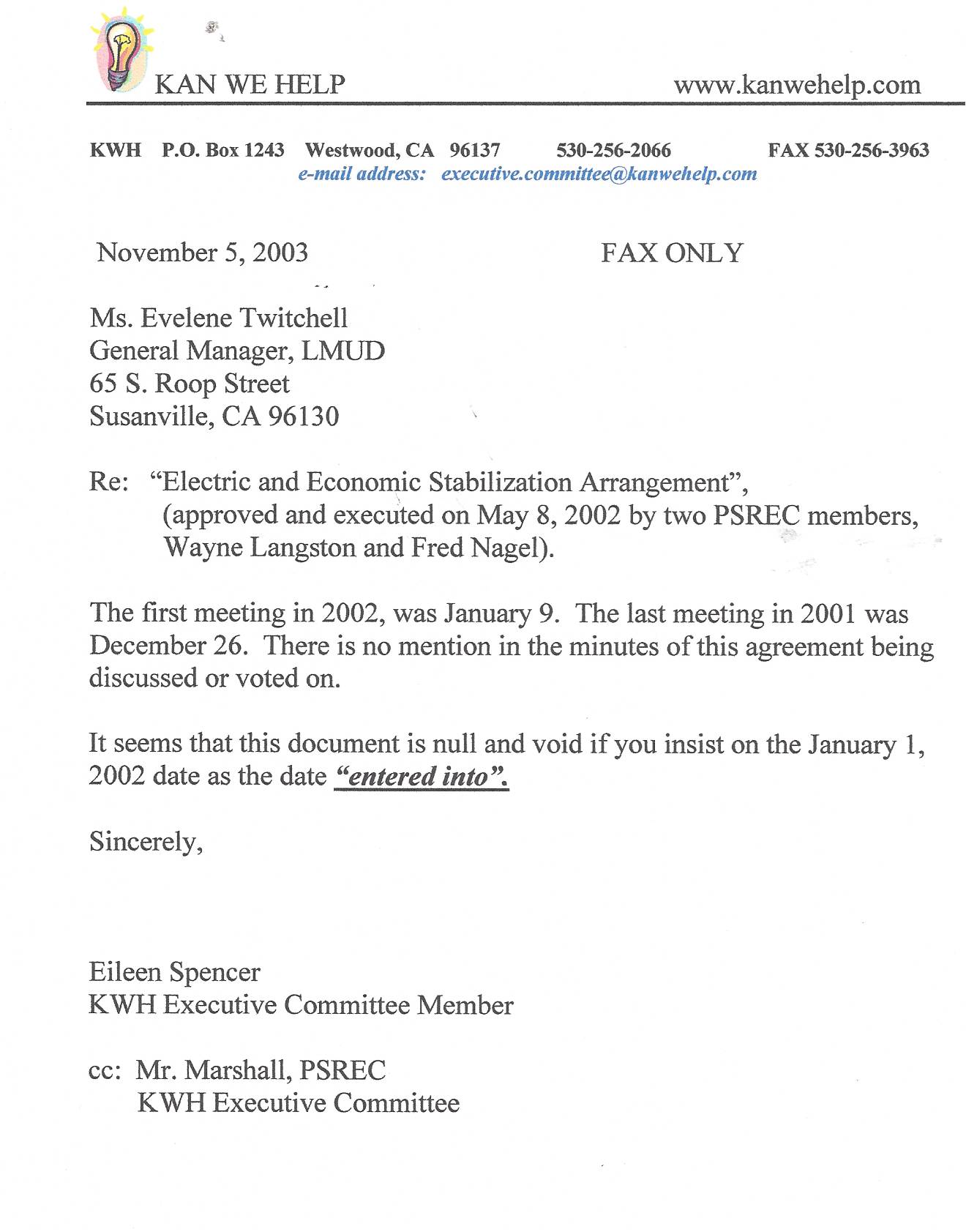 The study/report by Powers Engineers (valuation of LMUD) and the opinion by a bond counsel (in relation to the customers being transferred and how this will effect the bond covenants) .
Richey Lies about Public Records
LINKS TO DOCUMENTS

Original Request
LMUD says no Kellison/Cady Contracts
Kellison and Cady Contract: received 10/19/04
Kellison and Cady dissolve partnership

Second Request for transfer documents
LMUD says No Documents for transfer of customers

Original Request
LMUD "Notice of Exemption" filed with CPUC (PSREC transfer of customers)
Notice of Exemption filed with CPUC: received 10/20/04 link
Public Records Requests are made because of the inability of LMUD to be responsive to the ratepayers LINK
WHY IS LMUD HIDING THE LMUD CUSTOMER TRANSFER DOCUMENTS? LINK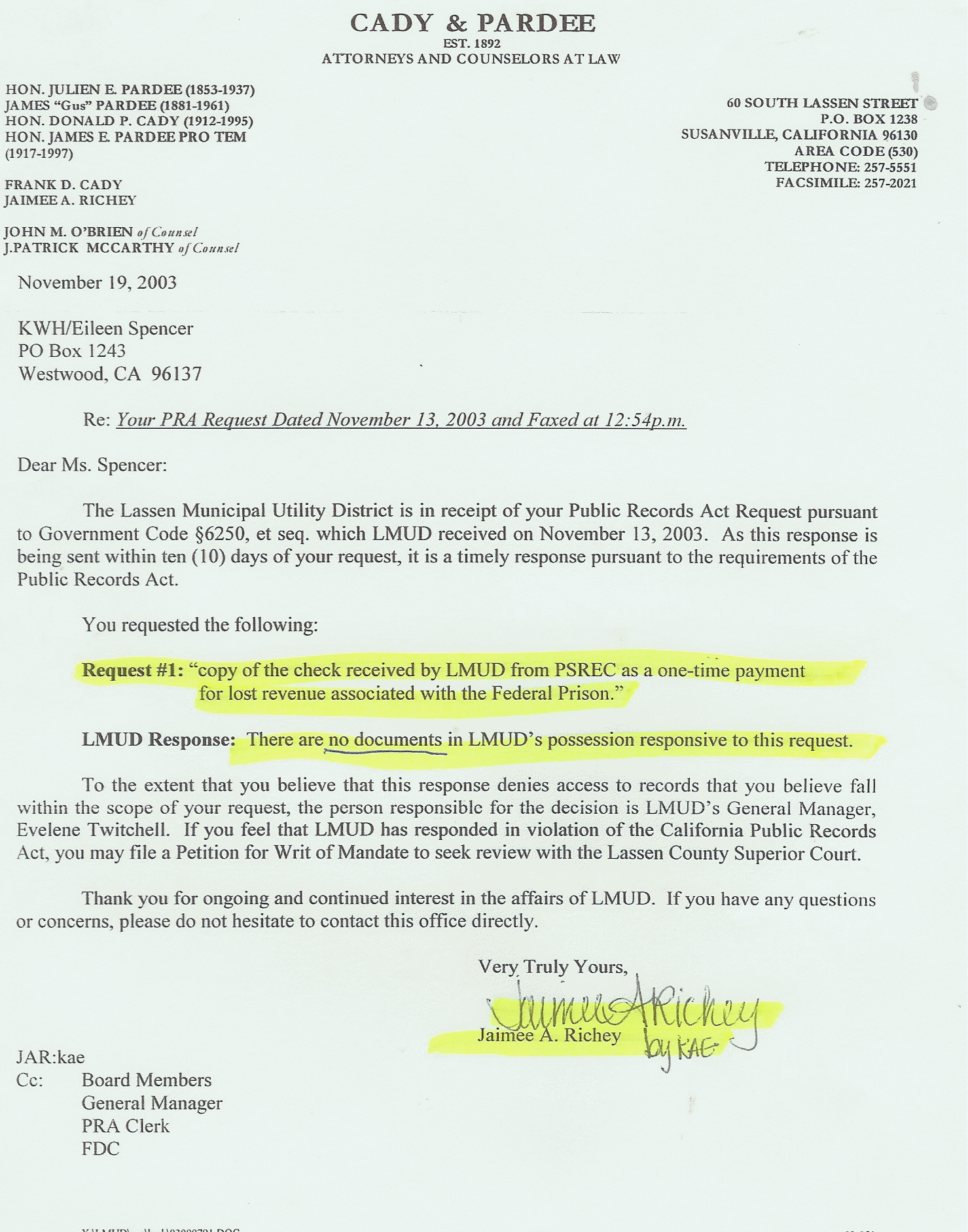 FRED NAGEL(PSREC) AND WAYNE LANGSTON(PSREC) SIGNED THE AGREEMENT TO TRANSFER 10% OF LMUD'S CUSTOMERS TO PSREC
The agreement between PSREC and LMUD to transfer LMUD's customers was "entered into January 1, 2002". Yet the current LMUD Board, who was in the middle of a Recall election, did not sign this document. Why wouldn't this LMUD Board sign the give-away?
The document was signed on May 8, 2002, by the newly "elected" LMUD Directors (PSREC customers), Wayne Langston and Fred Nagel. NO CONFLICT OF INTEREST THERE ??????