2003
lafco will look at lmud boundary issue
lmud failed to file proper map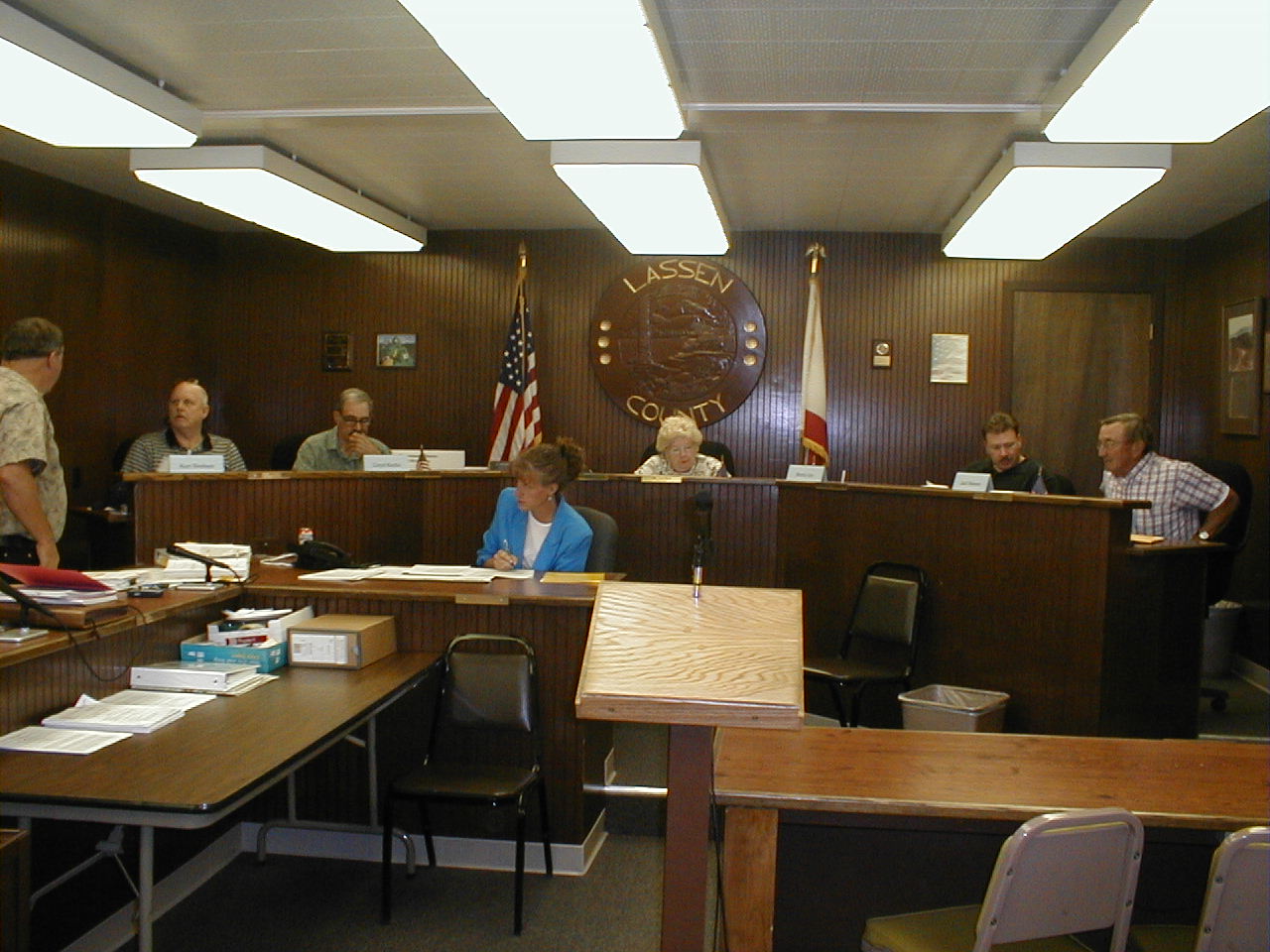 Despite interference by the LMUD attorney, the LMUD boundary issue is being heard by LAFCO.
The boundary map that was filed with the LMUD formation documents was only a "proposed" boundary map. Government Code requires that once the Board of Directors is established that they file "fixed boundaries". This was never done.
Government Code Section 11823: The Board shall by resolution or ordinance fix the boundaries of the wards for the purpose of electing directors therefrom. The Board shall by resolution, adjust the boundaries of any wards pursuant to Chapter 8 (commencing with Section 22000) of Division 21 of the Election Code.
LMUD NEVER FILED "FINAL" BOUNDARY MAP
Members of the public (a member of KWH attended) met with LAFCO Executive Officer John Benoit, on September 16, 2003. Proof that LMUD never filed a "final" boundary map was determined.
As in any service district, boundaries must be fixed. A "proposed" map was filed but it was a map that was filed before the LMUD Board was elected. It was the duty, under PUC, Division 6, that the newly elected LMUD Board file a final map fixing the boundaries.
As in any service district formed under LAFCO, only the persons served by the district can vote or sit on the Board.
The Plumas-Sierra ratepayers that sit on the LMUD Board (Langston and Nagel) must resign, KWH claims.
Theresa Nagel, County Clerk and mother-in-law of Langston, was very much a part of this deception. LMUD Board Member Fred Nagel is also a non-ratepayer and is the HUSBAND of Theresa Nagel......
Both Nagel and Langston will have to resign.
Coming soon...
Theresa Nagel and Frank Cady's 1997 LMUD boundary scam
LMUD and LAFCO attorneys caught in "Conflict of Interest"
The Lassen County LAFCO Board put the LMUD boundary issue on the August 11, 2003 agenda after a second request was made.
The first request was interfered with by the LMUD general counsel, Frank Cady. Frank Cady made a phone call to the LAFCO attorney, and then John Kenny instructed the LAFCO Board not to take any action on the LMUD boundary issue. John Kenny was the same attorney that Frank Cady hired in March of 2003. Conflict of Interest and influence peddling is an everyday occurrence with Frank Cady.
The LAFCO Board is referring John Kenny's Conflict of Interest issue to the County Counsel . Cady lists the Board of Supervisors as his client. KWH will monitor LAFCO's actions on this.
Now that John Kenny was caught, he is claiming that he was hired by Frank Cady to look into "disruption of meetings". It doesn't matter if Cady hired him to assess the cost of BUBBLE GUM. LMUD is within the jurisdiction of LAFCO.
LMUD and LAFCO apparently did not know of this arrangement between Kenny and Cady and that makes it a violation of the California Bar Associations rules
The Executive Officer stated, at the meeting, that he would not be hired by any public agency within LAFCO's jurisdiction...perceived and possible conflict of interest .....you bet.
A member of the LAFCO Board stated, "That Kenny shouldn't have talked with Cady". Duhhhhhhh...........
Frank Cady tells LAFCO that there was no Conflict of Interest when he hired LAFCO's attorney and then asked for Kenny to take the LMUD boundary issue off the LAFCO agenda?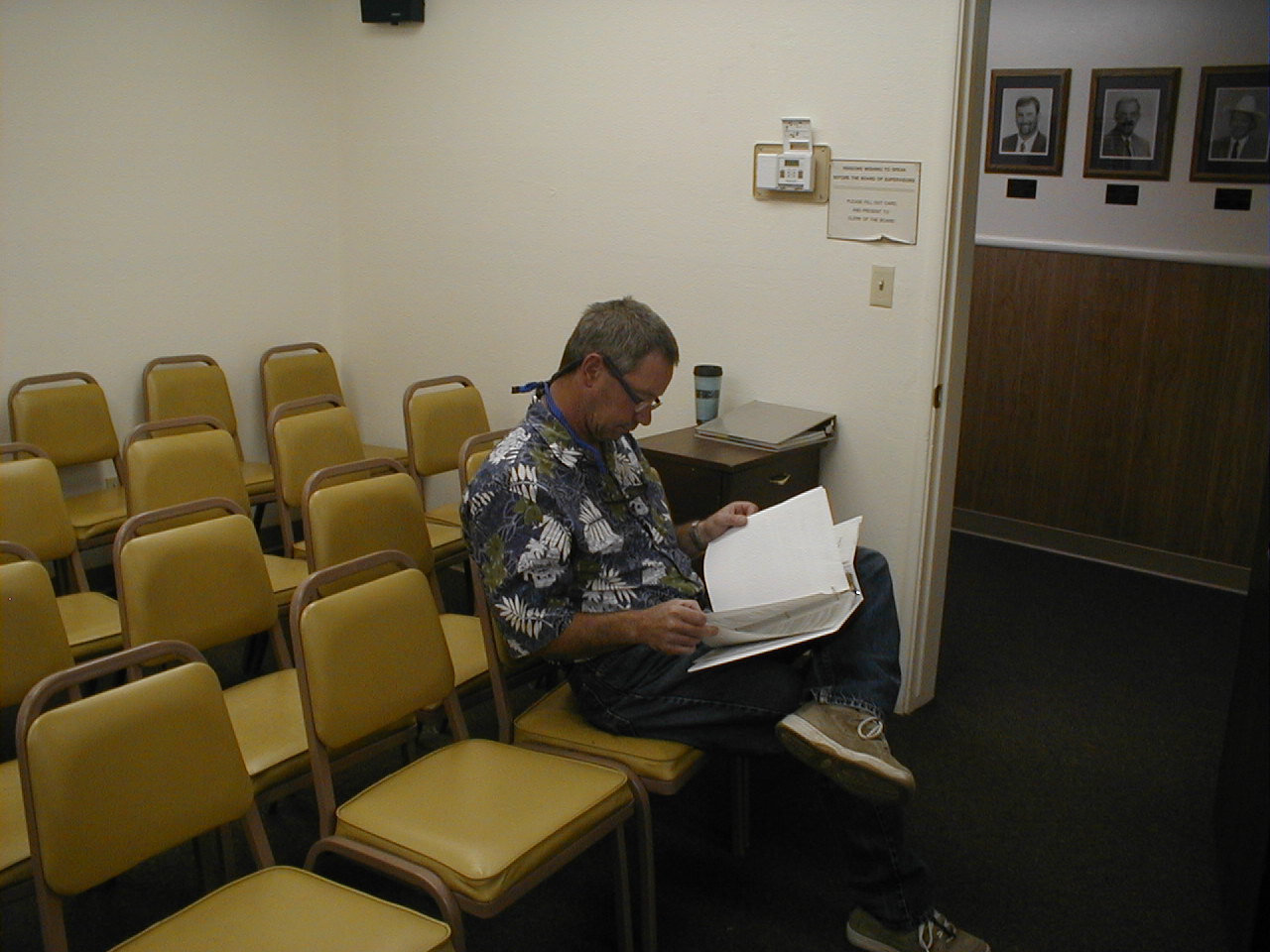 kwh cries foul play
LMUD buys influence in boundary issue. LMUD hires LAFCO attorney
Cady bills LMUD Kenny fax to LAFCO
A formal complaint was filed with the Attorney General and the local District Attorney against Frank Cady (LMUD general counsel), Jaimee Richey (counsel for LMUD) and John Kenny (general counsel for LAFCO)
John S. Kenny (Moss & Enochian, aka Enochian & Kenny) is presently counsel for the Lassen County LAFCO Board. Due to conflicts of interest, John Kenny cannot represent any other public entity within LAFCO's jurisdiction (Lassen County).
Cady & Pardee (Frank Cady and Jaimee Richey) are presently representing Lassen Municipal Utility District. LMUD is a public entity within LAFCO's jurisdiction.
Cady & Pardee (Frank Cady & Jaimee Richey) hired the firm of Moss & Enochian (John Kenny). John Kenny received a payment of $542 on March 31, 2003 from LMUD's general counsel Frank Cady. KWH received a copy of Cady's invoice through a Public Records Request.
In addition, John S. Kenny billed LAFCO for a conversation with Frank Cady on May 30, 2003 for $154.00. KWH received a copy of John Kenny's invoice to LAFCO through a Public Records Request.
A ratepayer brought the boundary issue before the LMUD Board of Directors beginning in January 2003.
Two non-ratepayers sit on the LMUD Board, Wayne Langston and Fred Nagel. The public has protested these non-ratepayers sitting on the LMUD Board since March of 2001. Langston and Nagel are PSREC customers. Theresa Nagel, husband of Fred Nagel and mother-in-law to Wayne Langston, allowed them to run for the LMUD Board knowing that they were not ratepayers. Theresa Nagel is presently the Lassen County Election officer.
LMUD is a customer based utility. When the LMUD Board of Directors refused to review LMUD boundaries the issue was taken to LAFCO at the May 12, 2003 meeting. On May 30, 2003 Frank Cady called John Kenny. John Kenny subsequently calls LAFCO's Executive Officer, John Benoit to tell him that he was not to take any action on the LMUD boundary issue. Kenny sent John Benoit a fax to confirm this. A LAFCO special meeting was called for June 2, 2003 to discuss the LMUD boundary issue and ....NO ACTION WAS TAKEN. John Kenny told LAFCO that the LMUD boundary issue was not within LAFCO's jurisdiction.
At the July 14, 2003 LAFCO meeting, ratepayers submitted substantial evidence that the LMUD boundary issue is well within LAFCO's jurisdiction. Ratepayers filed a complaint against John Kenny for his unethical actions on the LMUD issue. A complaint was also filed against Frank Cady and Jaimee Richey.
The LMUD service area boundaries have significantly changed since 1997. A reduction or addition to the service area effects the elections. PSREC service customers are allowed to vote in LMUD elections and two have been elected to the LMUD Board.
The complaint states that JOHN S. KENNY, FRANK D. CADY, JAIMEE A. RICHEY have willfully conspired to influence and change the business of LAFCO. They cooperated with each other to deceive the public and engaged in conflicts of interest. These attorney's have caused and are causing substantial harm to the public.
John S. Kenny also billed LAFCO for talking with Frank Cady on May 30, 2003. John Kenny then sent a fax to LAFCO's Executive Officer and told him not to take any action on LMUD's boundary issue.
Ctrl + click to see Kenny's bill: Kenny's LAFCO BILL
LANGSTON AND NAGEL
ARE OUT
The LAFCO Board, in 1986, did not file a completed boundary map. The LMUD boundaries will be corrected due to LAFCO error. The LMUD District like a fire district includes only service customers, endusers. Langston and Nagel were allowed to be candidates because of their relative, Theresa Nagel. Langston and Nagel are Plumas-Sierra Rural Electric Cooperative customers and will have to step down from the LMUD Board.
LANGSTON AND NAGEL ARE OUT
1997 LMUD boundary documents prove that LMUD boundaries include only LMUD ratepayers. Wayne Langston and Fred Nagel are PSREC ratepayers. Lassen County Election official, Theresa Nagel, related to these two, intentionally looked the other way when Langston was appointed to the LMUD Board in March 2001, and allowed him to be a candidate in the LMUD election in November of 2002. Fred Nagel, the Election Officers husband, should never have been allowed to run as a candidate for the LMUD Board at all.
LAFCO is asked again to review and confirm the service area boundaries of LMUD and confirm that only voters within the service area LMUD boundaries can run for an office on the LMUD Board of Directors.
LMUD BOUNDARY ISSUE ADDRESSED IN 1997
Boundaries adjusted to allow LMUD ratepayers "only" to vote on LMUD elections.
Theresa Nagel wrote John Baxter, LMUD's current General Manager telling him that she would like the Ward boundary lines to be the same as the precinct boundary lines.
Click here to read letter July 28, 1997 letter
Nagels letter states:
"This letter is to confirm conversations, we have had in the past, regarding the Lassen Municipal District boundaries and the District Ward boundaries in relation to the election process"
"It would be very helpful if the Ward boundary lines followed precinct boundary lines to enable our office to easily identify which Ward a candidate lives in"
Theresa Nagel was able to convince LMUD General Manager to confine the LMUD Wards to precinct boundaries but she has never adjusted the ballots to include only LMUD ratepayers.
Nagel continued to allow non-ratepayers to vote in LMUD elections. Nagel made no distinction, on the ballots, between the precinct boundary and special districts within those precinct boundaries.
When her husband and son-in-law (non-ratepayers) wanted to be on the LMUD Board....she allowed it. Nagel knew in 1997 that non-ratepayers could not run for the LMUD Board. Wayne Langston and Fred Nagel live within the precinct of the LMUD Ward, but do not live within the LMUD Ward.
Only LMUD ratepayers can vote at LMUD elections. Only LMUD ratepayers can apply for position on the Board.
September 22, 1997- LMUD negative Declaration No. 9701
Click here to read document: Negative Declaration
Frank Cady writes in this declaration:
"Annexation of three areas adjacent to existing District boundary to conform District boundary to voting precinct boundaries for the purposes of simplifying District elections."
LMUD ANNEXATION, LAFCO File 97-01
Robert Sorvaag, Lassen County Executive Officer, on November 24, 1997, wrote to the State Board of Equalization to notify them that LMUD had a boundary change.
Click here to read document: LMUD Annexation