Eugene "Chip" Chittock
Debra Chittock/Burns files Domestic Violence against Chittock
LMUD Attorney files S.L. A.P.P. ACTION
LMUD vs Hayden Hill trial 1/25/16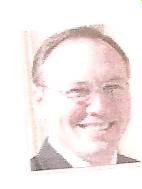 A prison guard turned attorney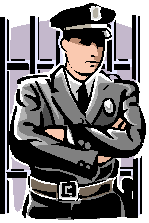 Harold Gartner was originally chosen from this firm to be LMUD's General Counsel because Chittock had represented members of Kan We Help ( a local government watchdog group) in the past. This may or may not have been disclosed to the LMUD Board.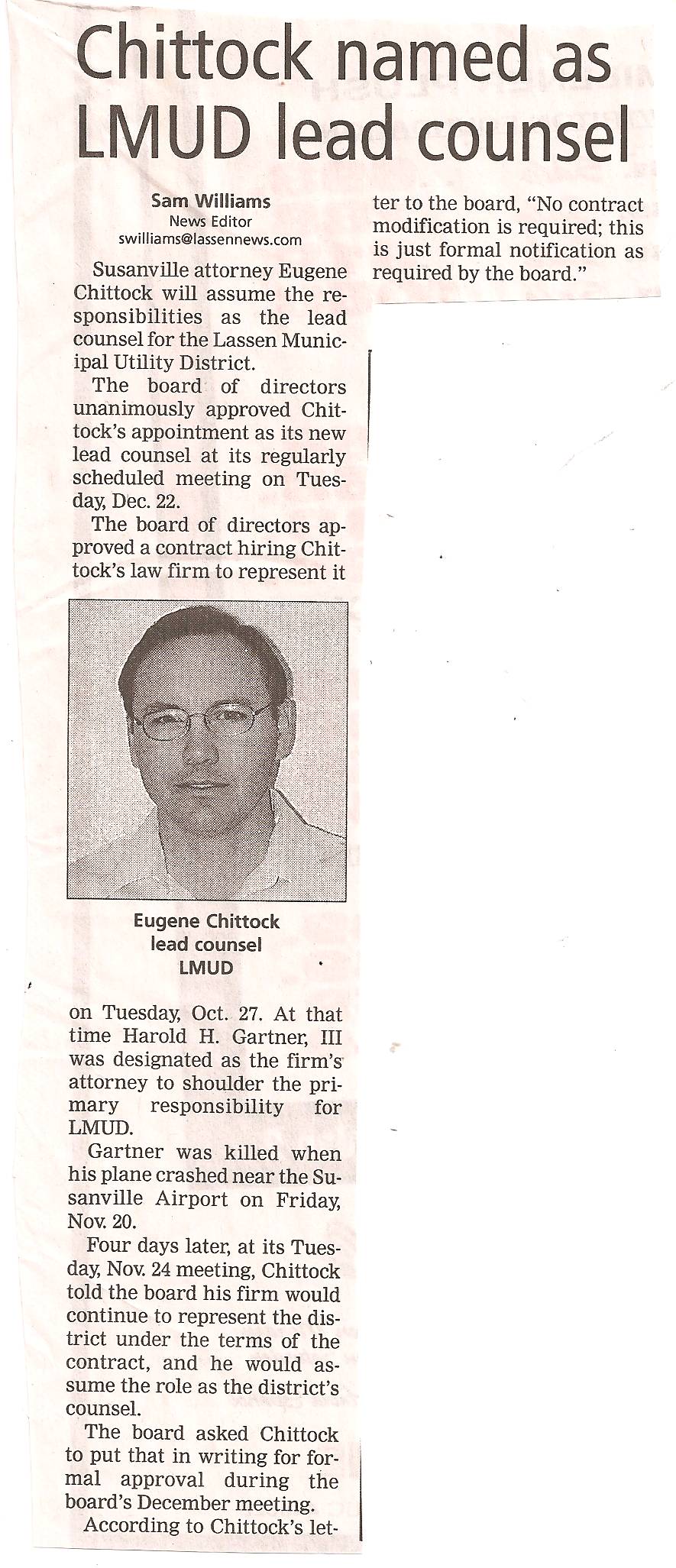 Chittock administered the Carl Moyer funds for years and Jay Dow was a recipient of thousands of dollars to convert his diesel engines to electric.....then he gets two rate reductions within 12 months.
Lassen County Times, December 29, 2009
9/30/14: Eugene Chittock Ignores LMUD
Brown Act violations.....
but files self serving Complaint for daughter?
Eugene "Chip" Chittock represents troubled Sacramento Fire District President