Lassen Municipal Utility District
Viewland Substation, ATT contaminated property
LMUD lied to the public about purchasing the ATT property/equipment
Property that LMUD knew was contaminated
LMUD's Bookkeeper wants to lease more BLM property for the proposed Viewland substation that LMUD does not need?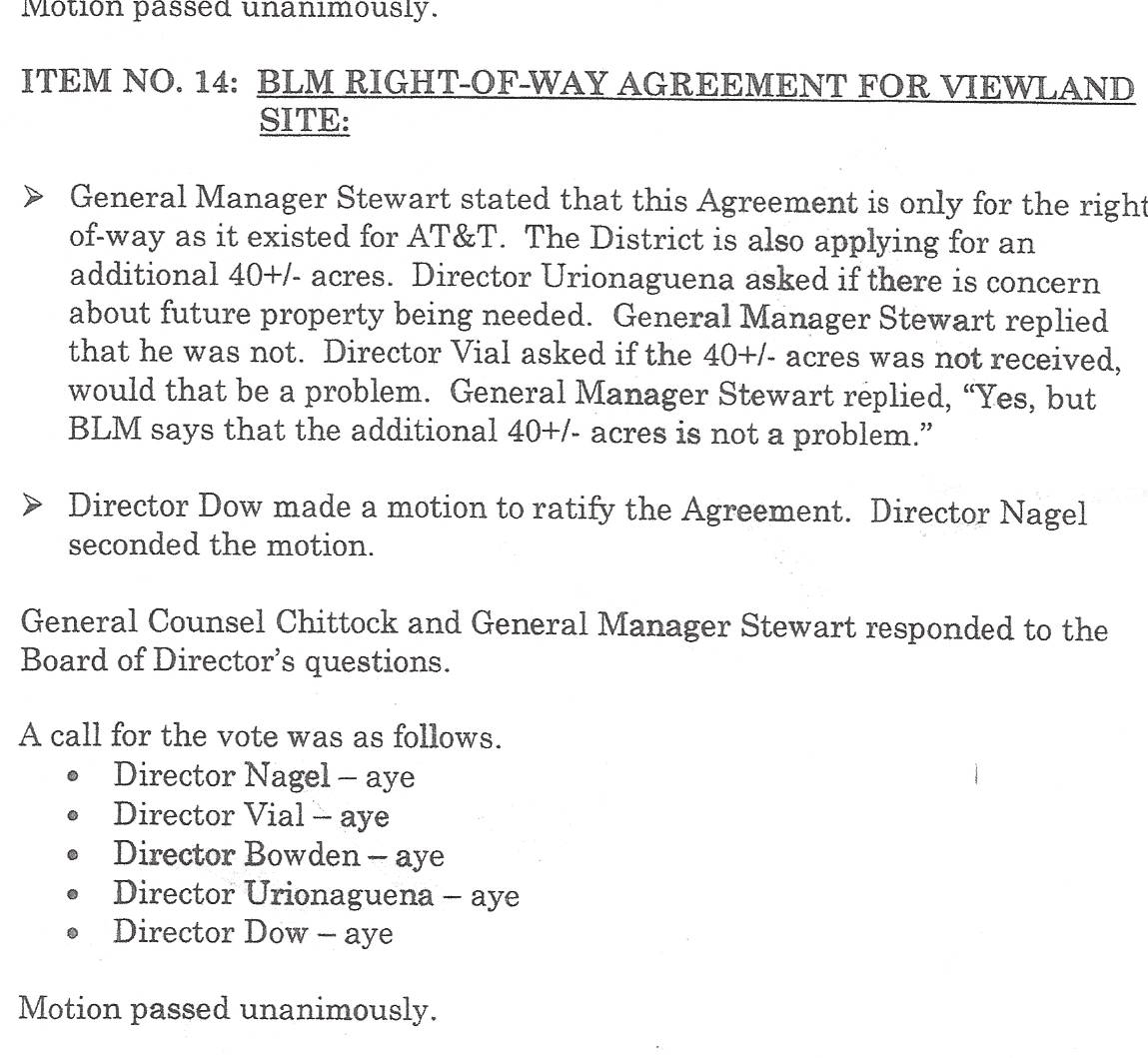 As with all LMUD purchases, this has a familiar stink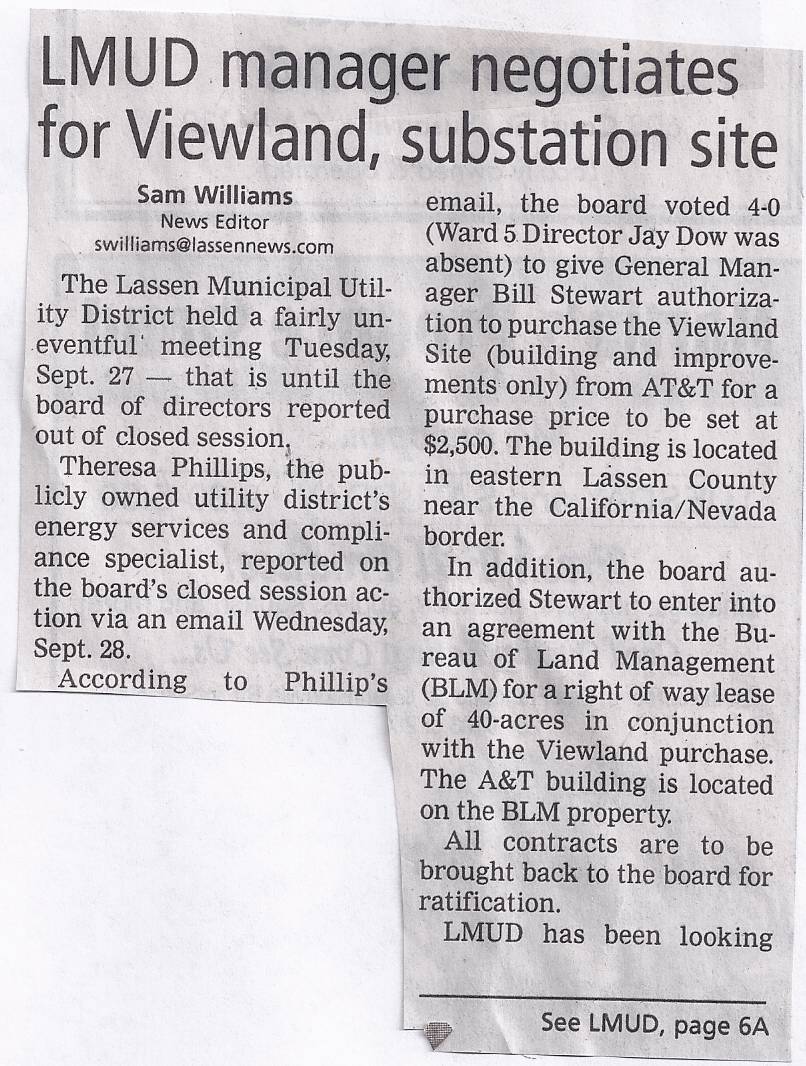 LMUD Board Authorizes Purchase of Contaminated
ATT/ Viewland Property for $2,500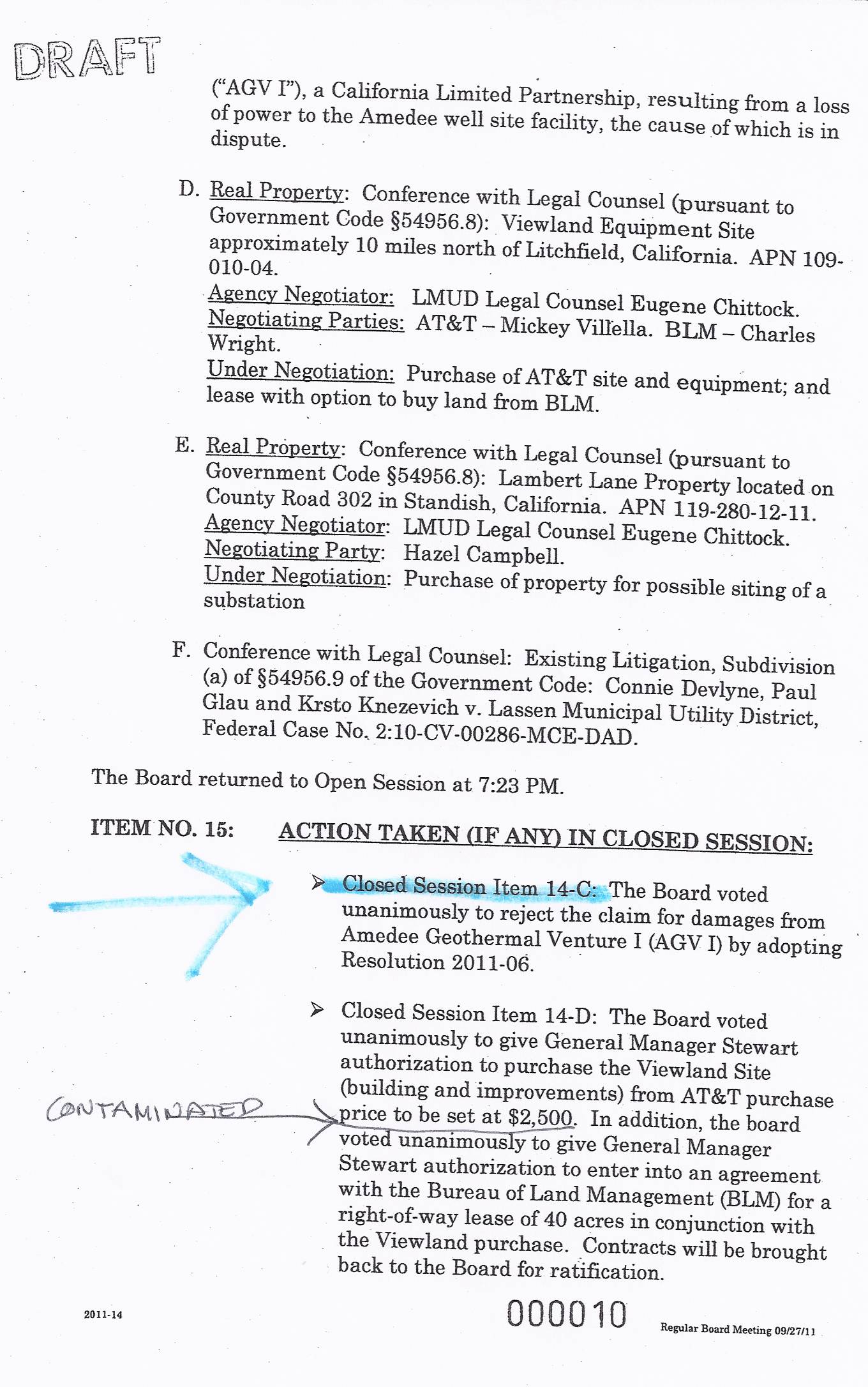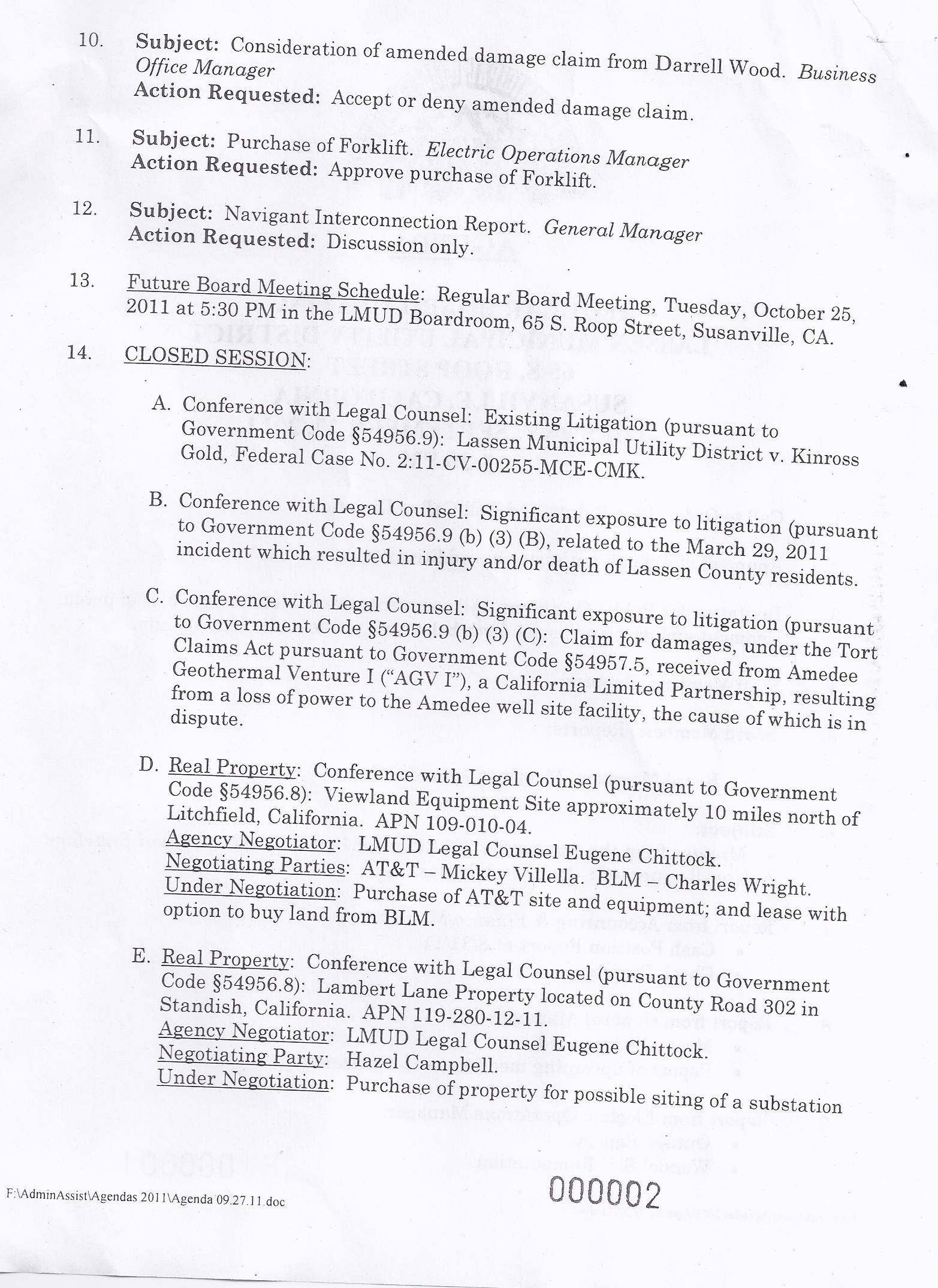 LMUD NEGOTIATES TO BUY the Viewland CONTAMINATED PROPERTY FROM ATT

and the bogus 230 kv transmission line
Lassen Municipal Utility District has been in "closed session" talks with ATT for years
Kan We Help filed a Brown Act with LMUD stating that any discussions about purchasing real estate must be discussed in Open Session first. This is the first time the public has had any information on these negotiations that have been on LMUD's closed session agendas for four years.
LMUD Meeting Minutes; 1/25/11