Jack Hanson
Lassen County District 5 Supervisor
RECALL PETITION CERTIFIED
Recalled on September 10, 2013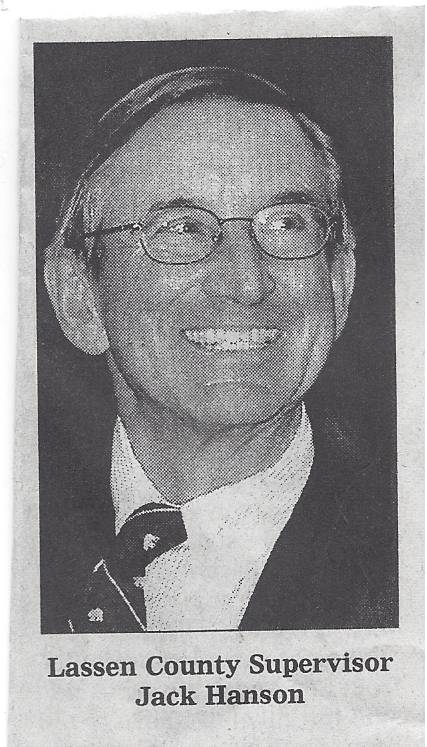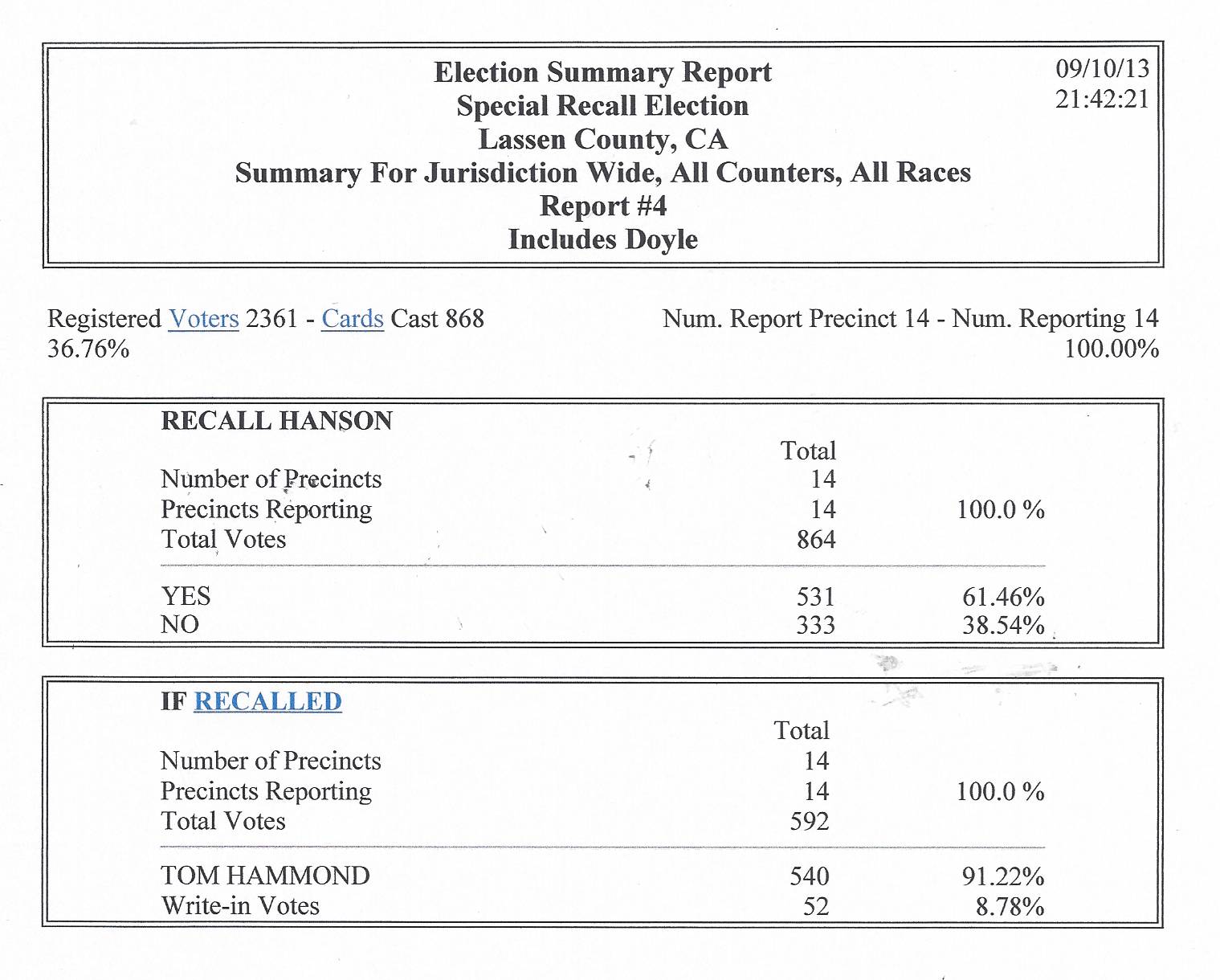 Writ of Mandate filed on August 10, 2012 was granted on 4/10/13 and re-affirmed on 4/16/13
[See Court Ruling at the April 16, 2013 posting below]
County Clerk Bustamante claimed there were 2,384 registered voters in District 5 when she approved the Jack Hanson Recall Petitions
596 valid signatures are needed for the Recall Election of Jack Hanson
County Clerk Julie Bustamante certified only 596 signatures. ODD ?
LASSEN COUNTY CLERK CERTIFIES RECALL ELECTION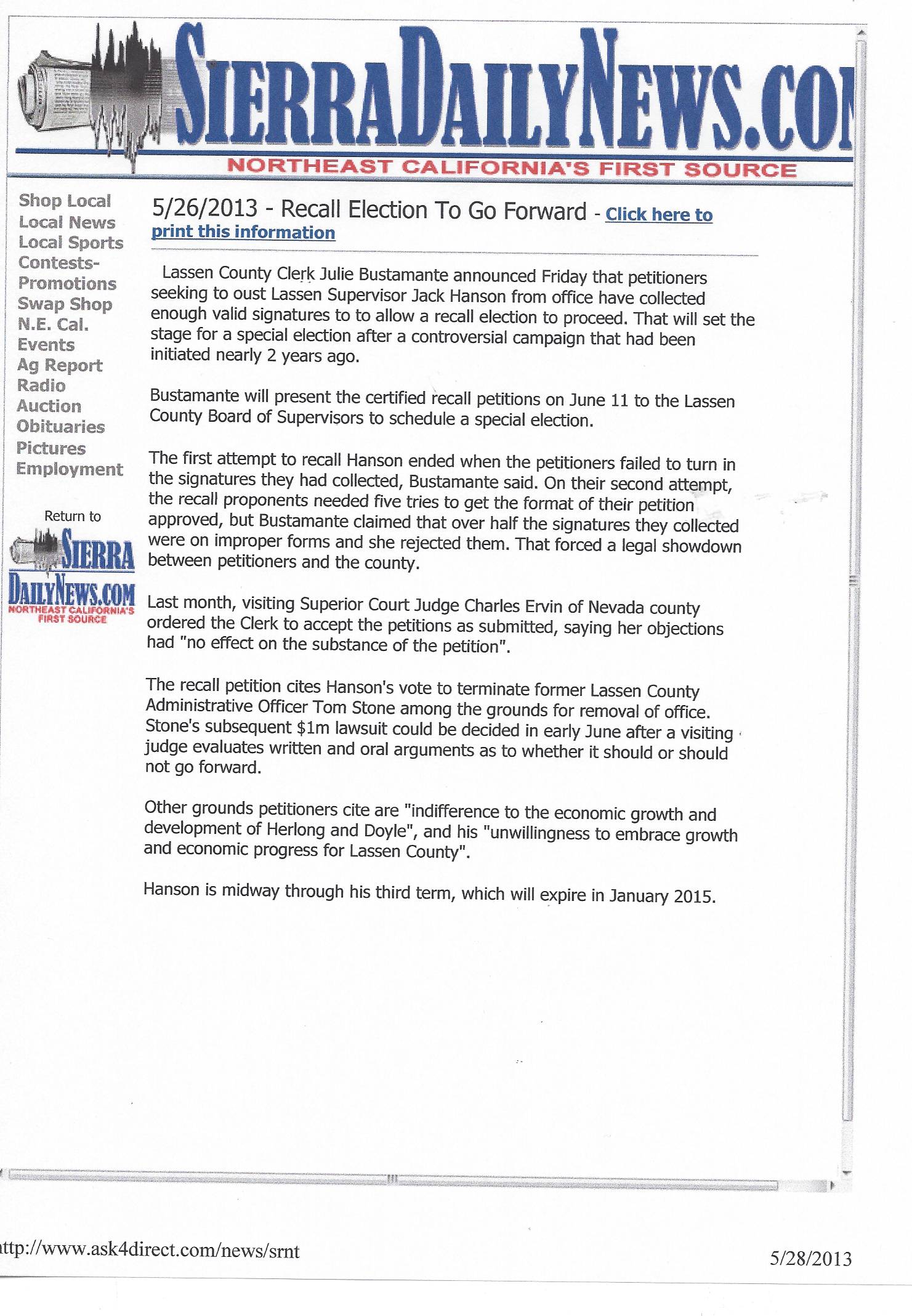 Lassen County Clerk Must File
Jack Hanson Recall Signature Sufficiency
by May 29, 2013
California Secretary of State Rules on Local Recalls
California Election Code states the Lassen County Clerk has 30 days from the Courts ruling (April 16) to certify the Recall Petitions signatures. Due to the fact the Lassen County Clerk floated several signature requirements to the petition proponents, the Court ordered Bustamante to state a number that she would have to comply with.
County Clerk Julie Bustamante gave the Court 596 signatures that were needed to certify the Jack Hanson Recall Petition.
The Election Code states that 25% of registered voters, in Supervisor Jack Hanson's District 5, need to sign the Recall Petition. The Proponents of the Jack Hanson Recall collected over 700 signatures.
Currently there are 2,521 registered voters in District 5.
If the Recall Petition receives a Certificate of Sufficiency from the County Clerk, the Board of Supervisors have 14 days to determine the Recall Election Date (Election Code 11240). The Recall Election must be held not less than 88 days and not more than 125 days from the issuance of the Certificate of Sufficiency (Election Code 11242)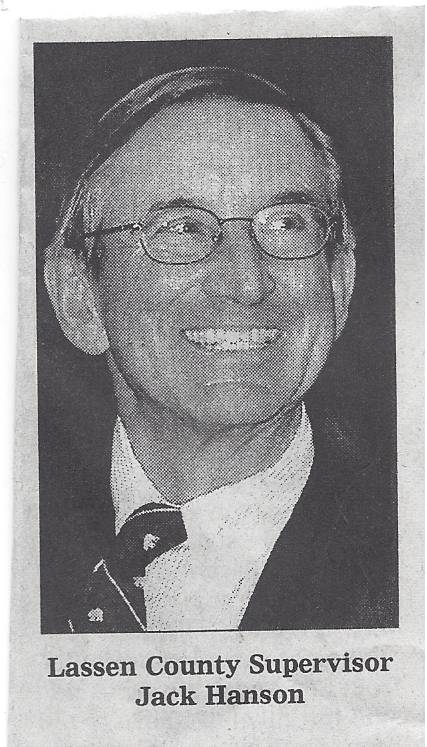 If County Clerk Julie Bustamante does not issue a Certificate of Sufficiency by May 29, 2013, the Proponents have 21 days to review Bustamante's challenged signatures.
If the petition is found to be "insufficient by the County Clerk", the Proponents whose names are listed on the Notice of Intention must be allowed to examine the petition signatures in order to ascertain which signatures were disqualified and the reasons therefore, Election Code 11301
Reference: page 24, Recall Election Rules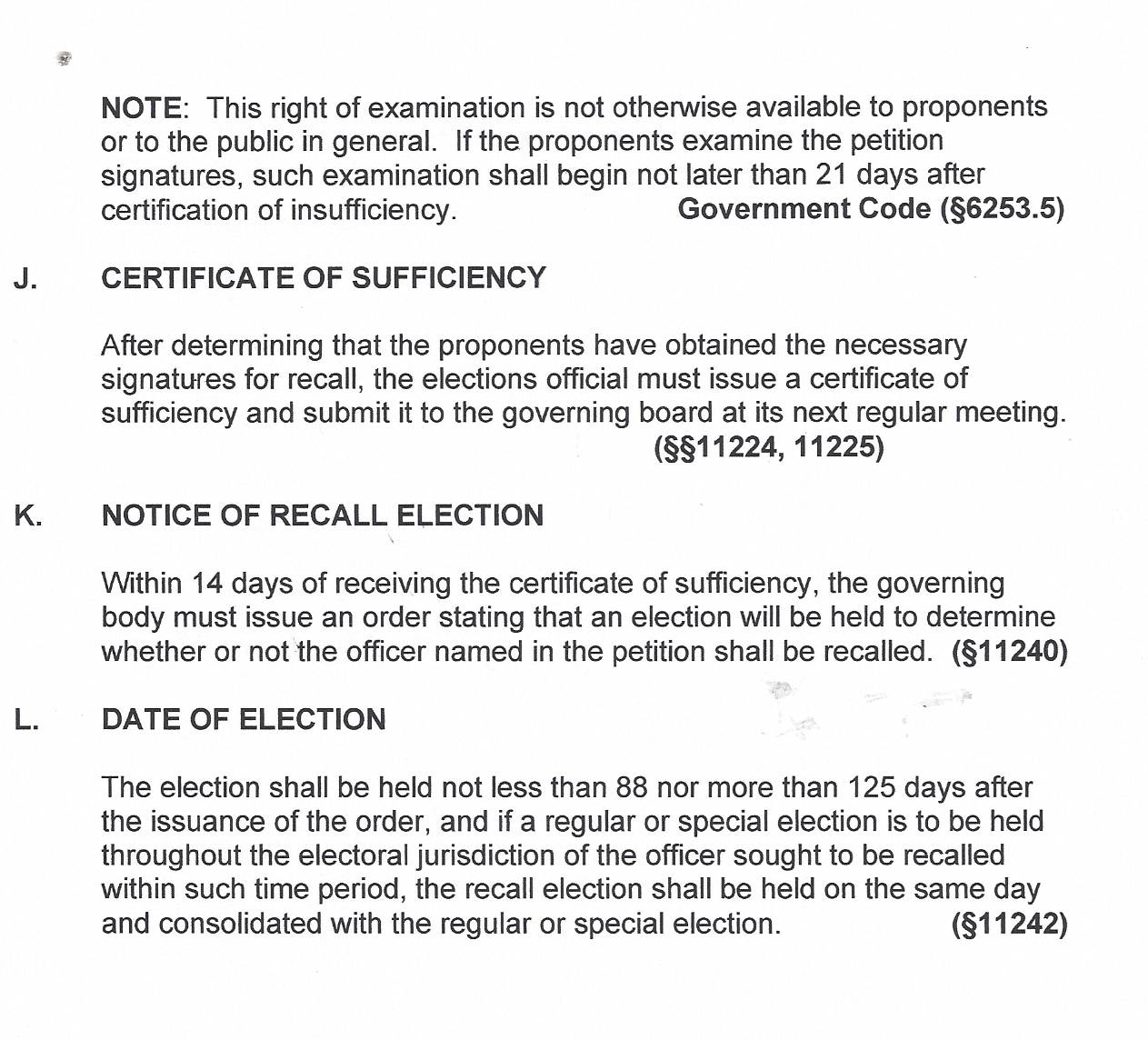 If the Jack Hanson Recall is successful then the Successor with the highest number of votes wins the remainder of Hanson's term. Jack Hanson was elected [with no opposition] in 2010. Jack Hanson received 889 votes. 932 votes were cast.
Over 700 signatures were obtained to Recall Hanson
79% of District 5 Want Hanson Removed
A NOTICE IS REQUIRED TO BE POSTED BY THE LASSEN COUNTY CLERK FOR DISTRICT 5 REGISTERED VOTERS WISHING TO RUN FOR OFFICE
Judge Ervin Re-affirms Tentative Ruling
WRIT OF MANDATE GRANTED
COURT FINDS BUSTAMANTE OBJECTIONS MINUSCULE
HANSON RECALL PETITION WILL PROCEED
The next hurdle for the Recall Petition is that Bustamante will attempt to disqualify signatures. With Bustamante's history of shenanigans, this process should be closely monitored and challenged if necessary.
If the County Clerk does not try this, the Recall of Lassen County Supervisor Jack Hanson should proceed.
Supervisor Hanson's Recall Writ Will Be Heard
on Tuesday, April 16, 2013
Lassen County Superior Court @ 10:00 AM
Case No 56179
Assigned Judge: Charles H. Ervin
Lassen County Supervisor Jack Hanson's Recall Moves Forward
County Counsel, Interim CAO, Steps Aside for Yet Another Lassen County CAO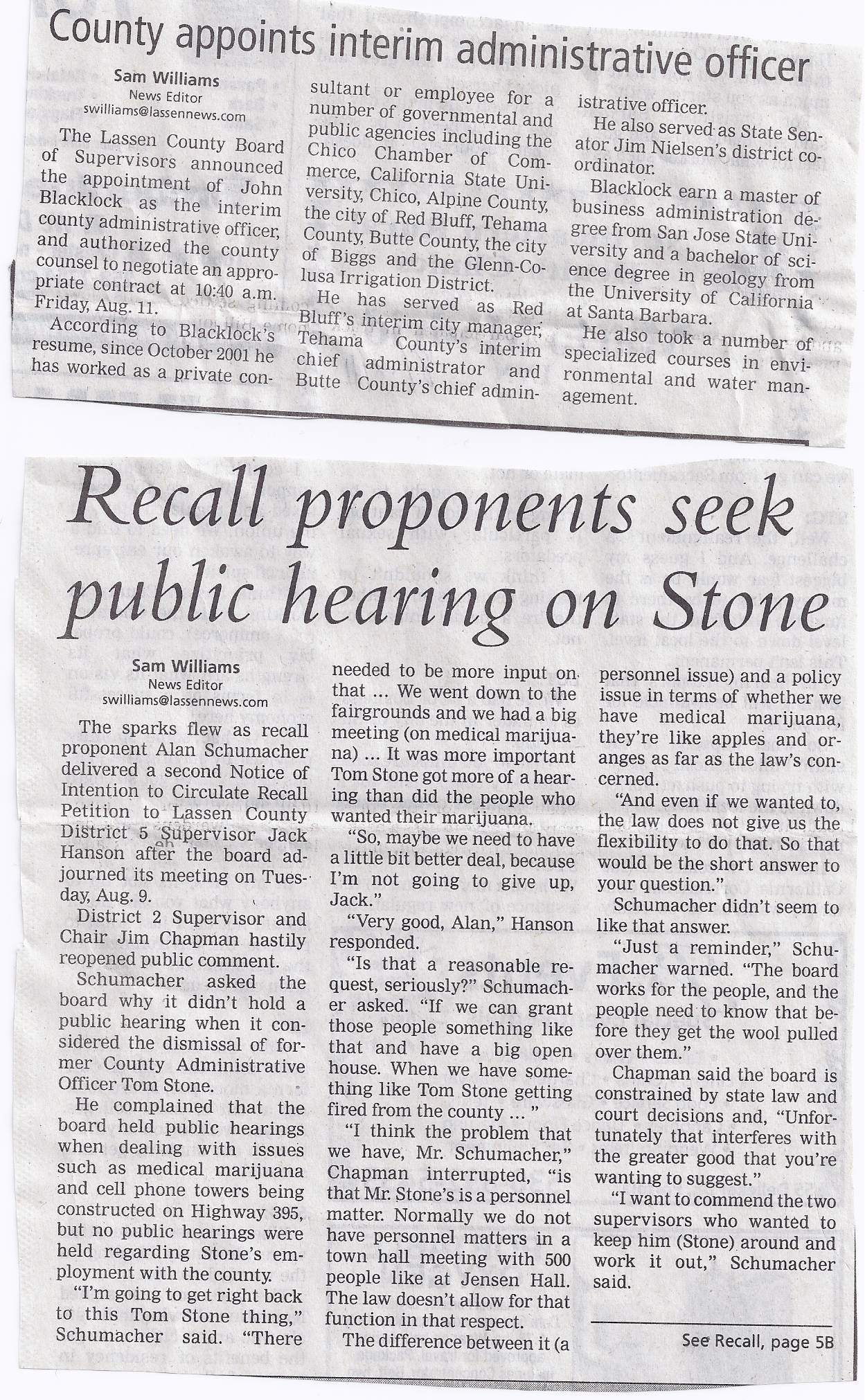 Recall effort centers around abuses and mismanagement of Economic Development Department funds
Supervisor Jack Hanson in Trouble
HANSON THANKS EVERYONE EXCEPT THE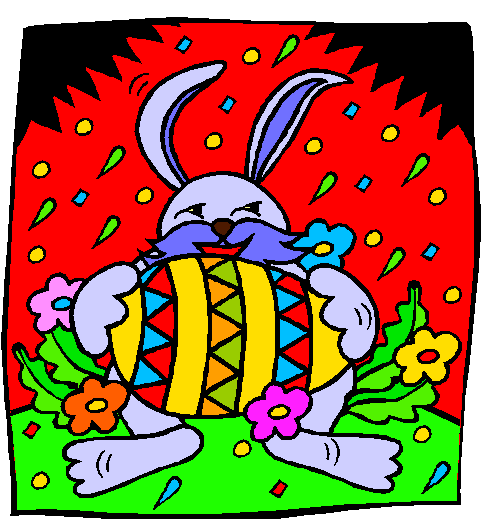 EASTER BUNNY
AND the TOOTH FAIRY
"Just threaten the veteran Lassen County District 5 Supervisor with recall and see what happens"