LMUD violates the Brown Act
Section 54959
Each member of a legislative body who attends a meeting of that legislative body where action is taken in violation of any provision of this chapter, and where the member intends to deprive the public of information to which the member knows or has reason to know the public is entitled under this chapter, is guilty of a misdemeanor
Documents obtained through the Public Records Act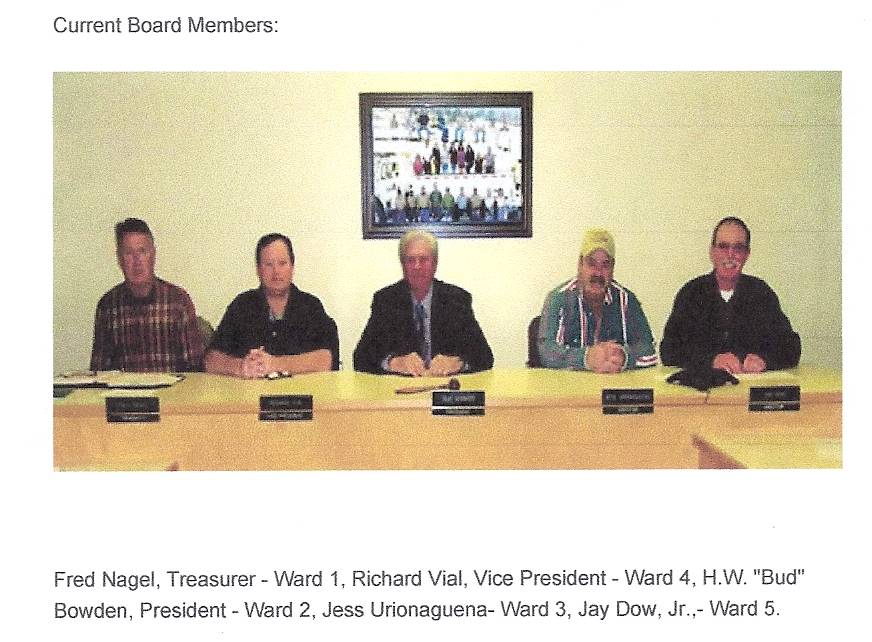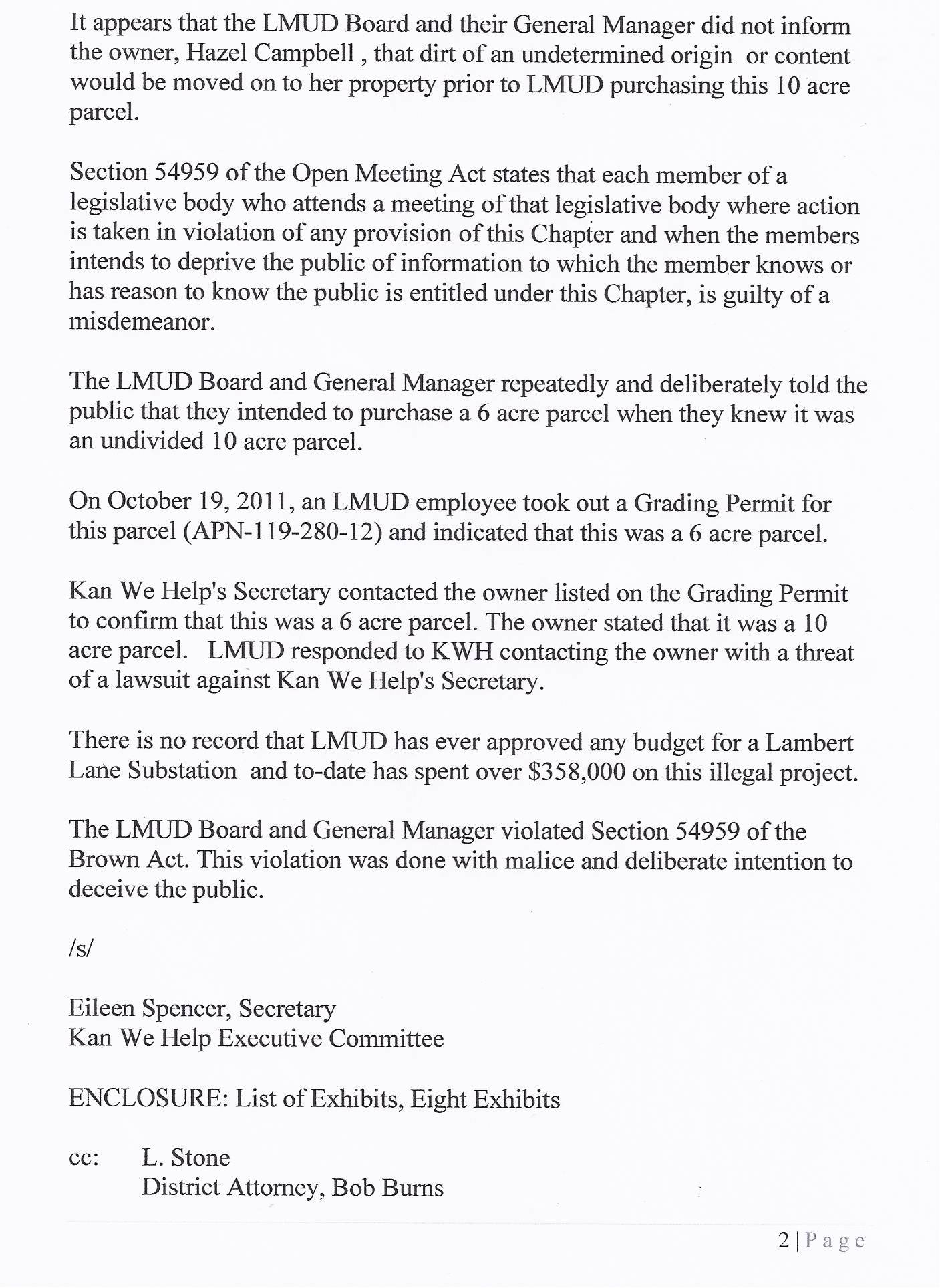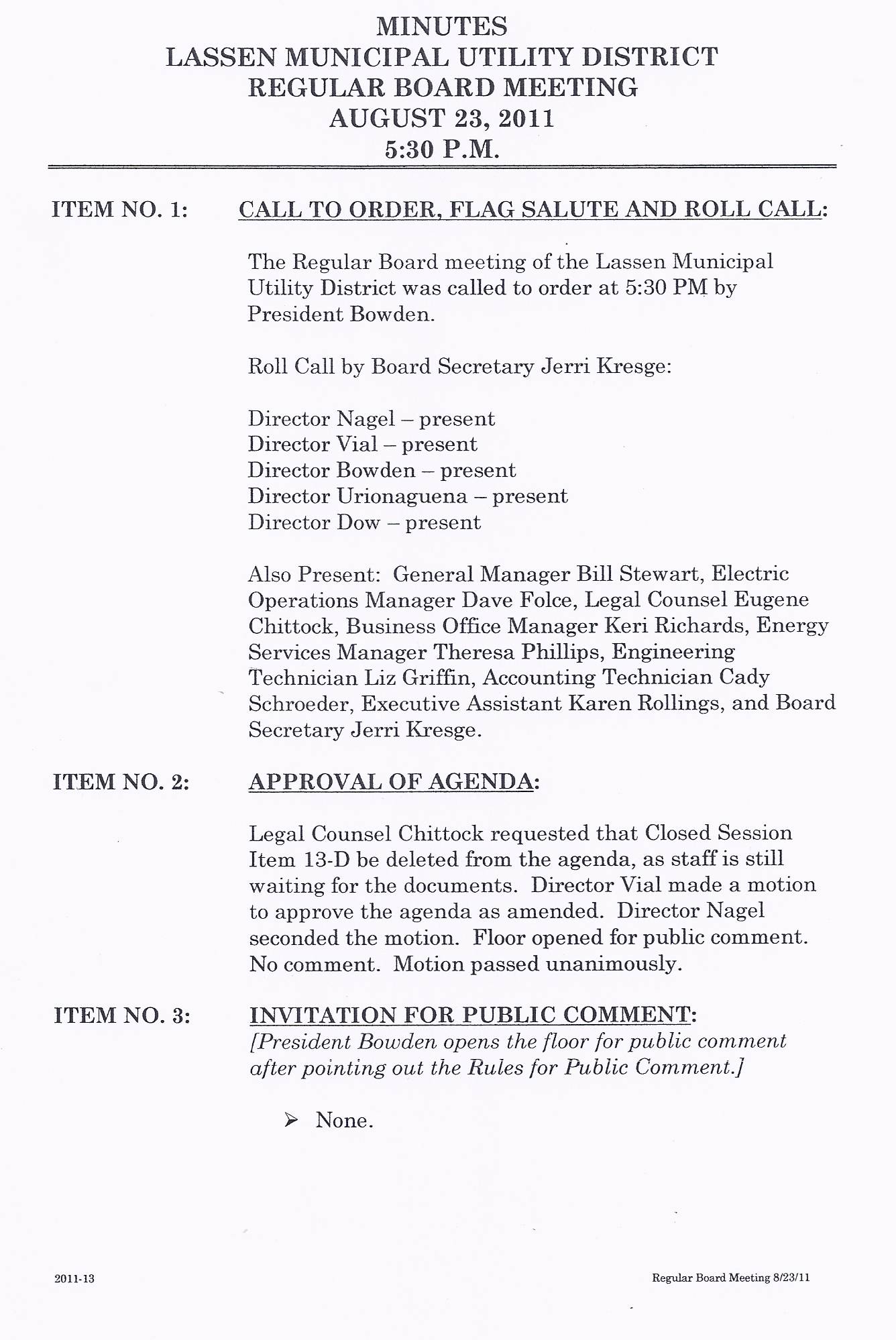 What "documents" ? On August 23, 2011, Lambert Lane did not exist.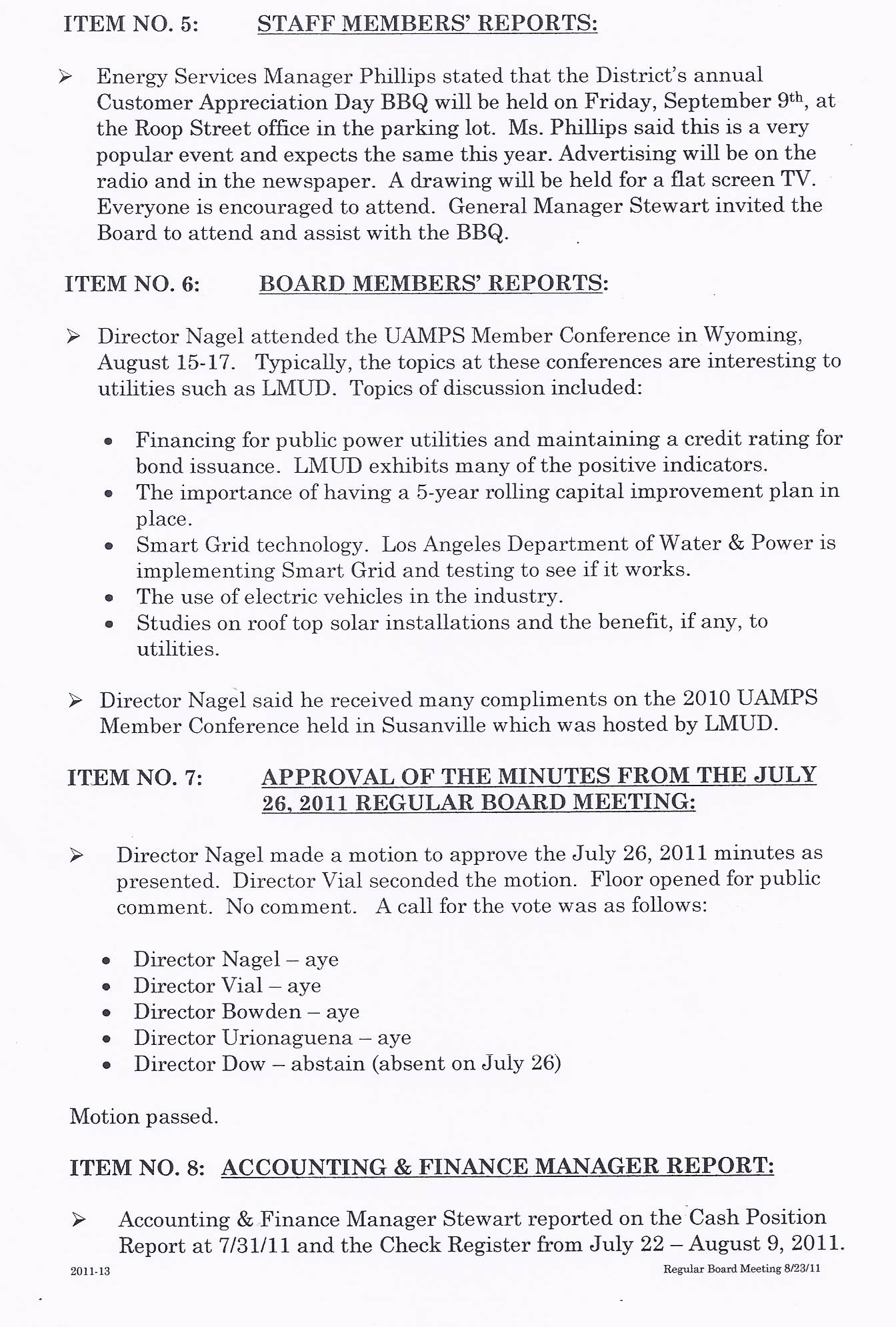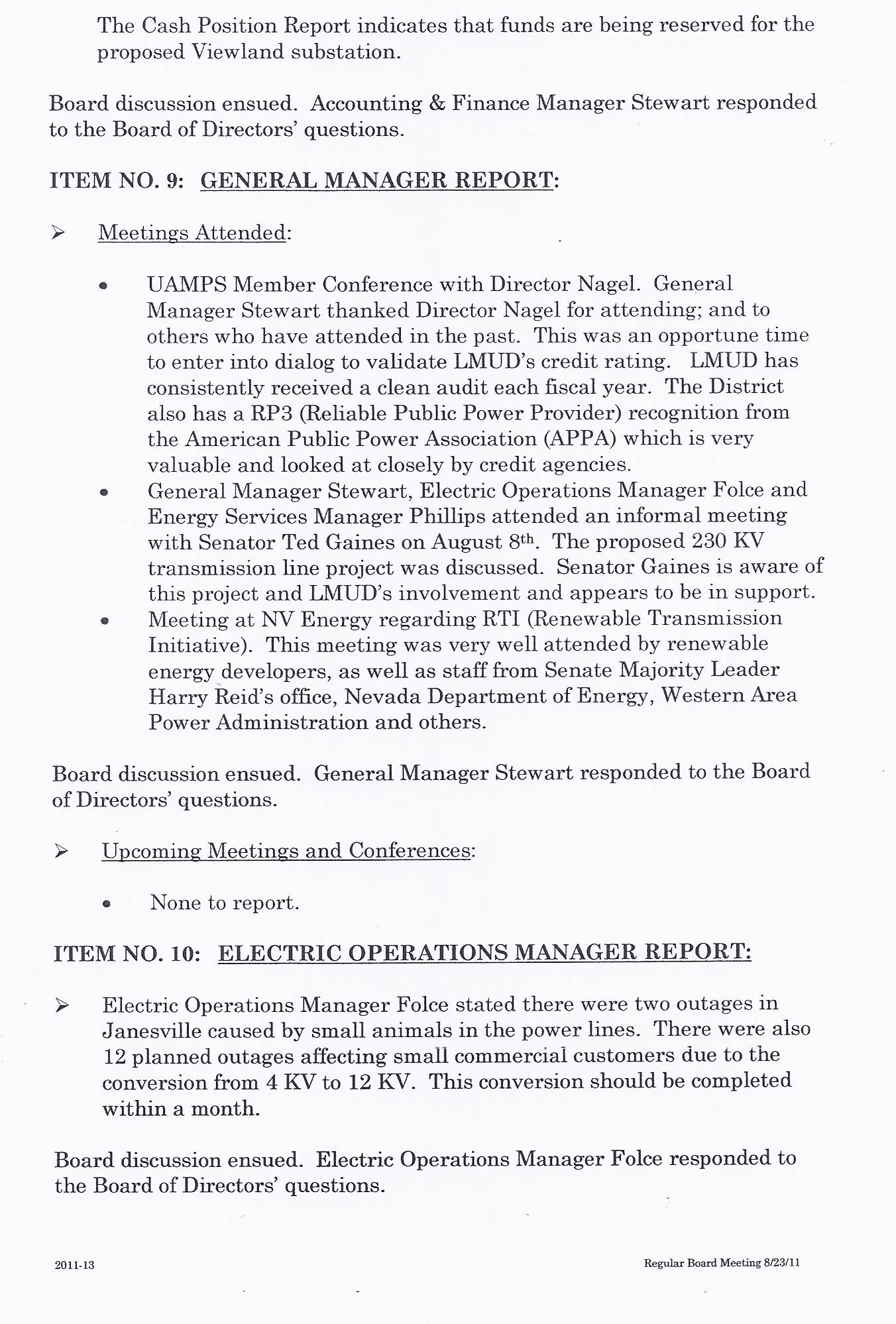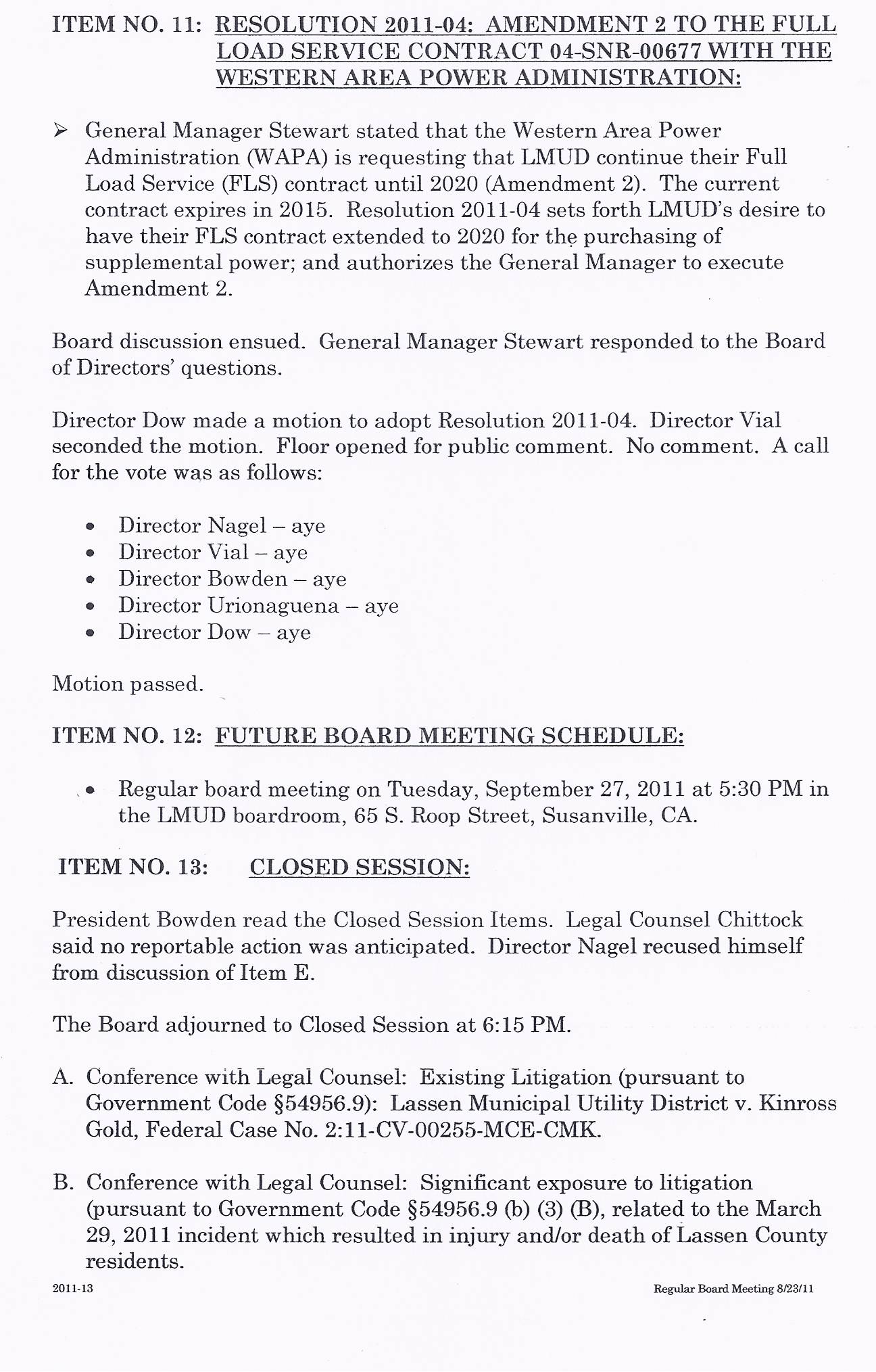 September 27, 2011 LMUD Minutes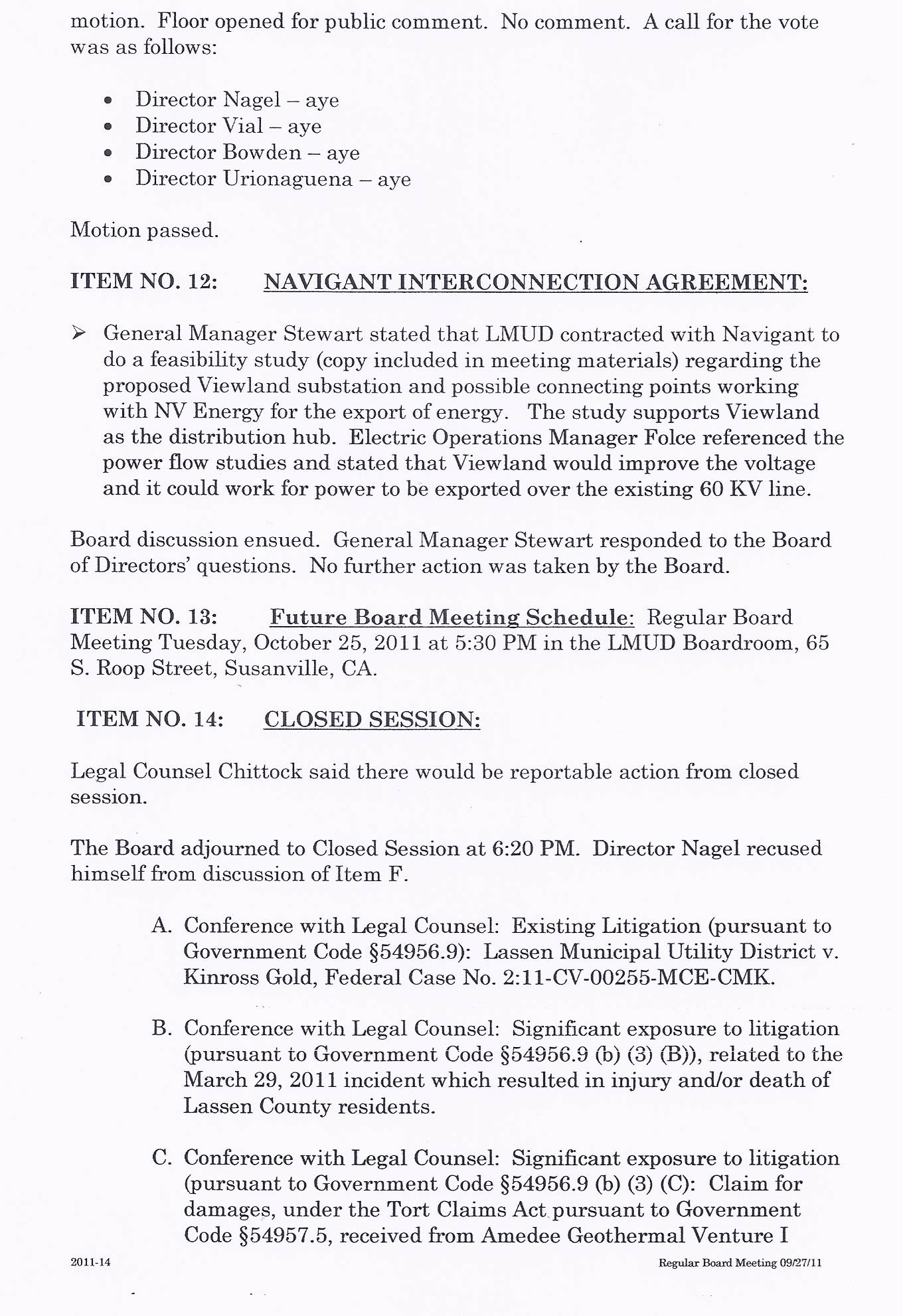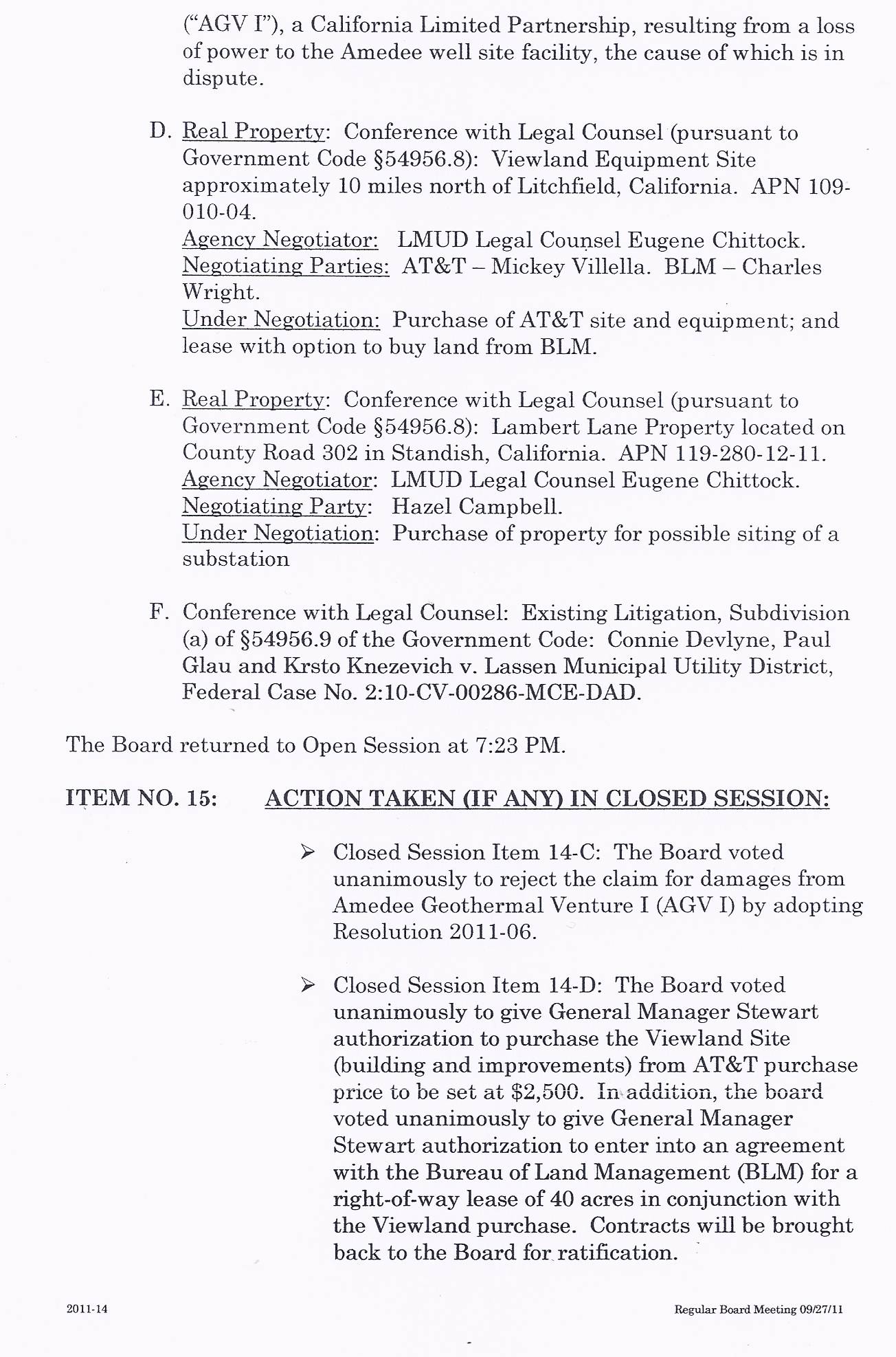 Fred Nagel wants to move "dirt" on to the elderly widow's property prior to purchasing the "10" acres
November 29, 2011 LMUD Minutes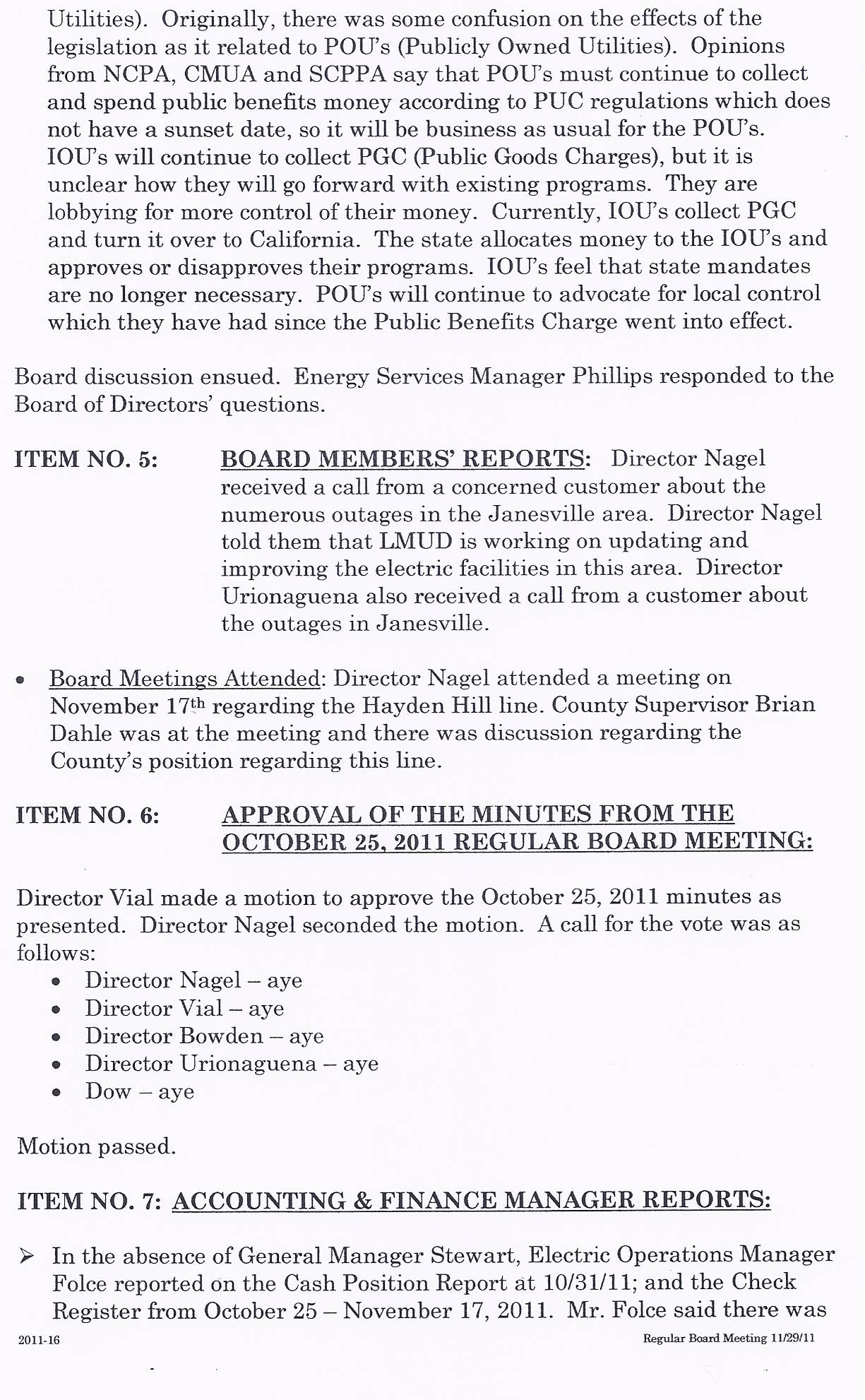 Lambert Lane substation does not exist. Ray Luhring spent $358,000 without Board approval. Bill Stewart issued payments for this illegal project. This project has never appeared on the LMUD Budget.
LMUD tries to cover up the illegal purchase of 4 transformers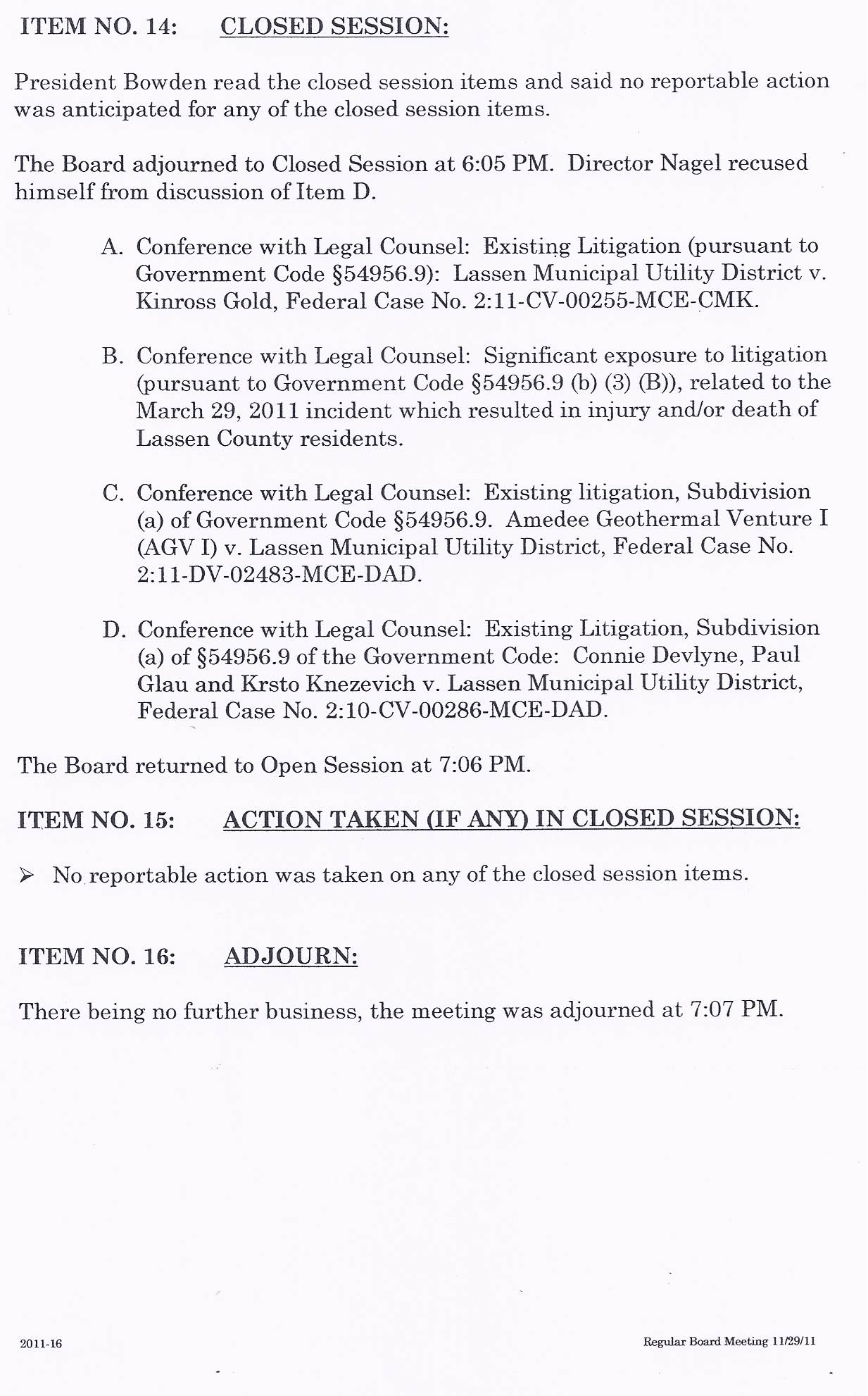 December 20, 2011 LMUD Agenda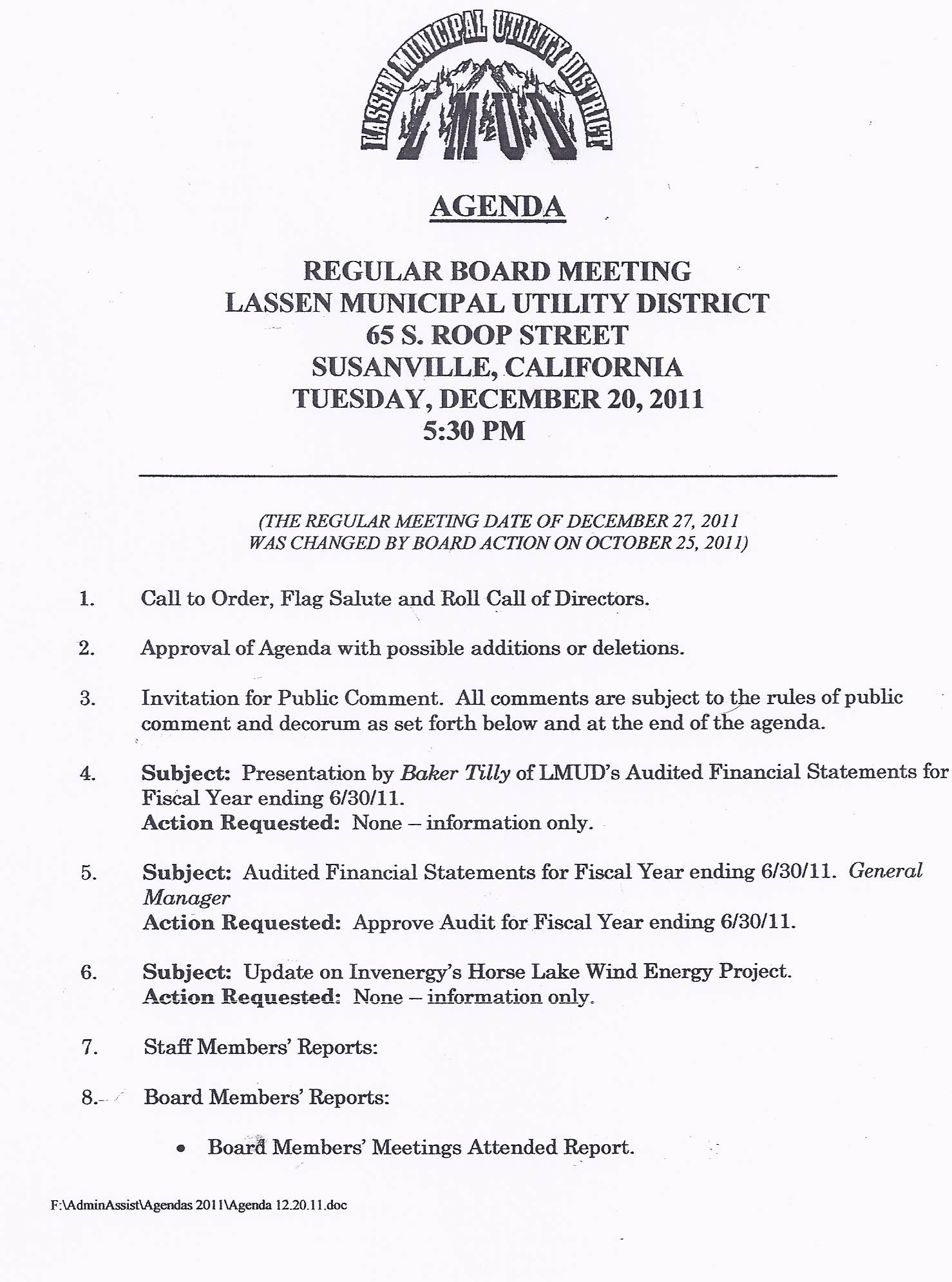 LMUD Budget 7/1/11 to 6/30/12
Lambert Lane substation does not exist
Standish substation "rebuild" budgeted at $145,000
Lambert Lane substation account established 9/9/10 without any Board approval
Over $358,000 secretly spent on an illegal project
LMUD's General Manager/Accountant Bill Stewart illegally covers up disclosable account numbers
NONE OF THESE EXPENSES WERE APPROVED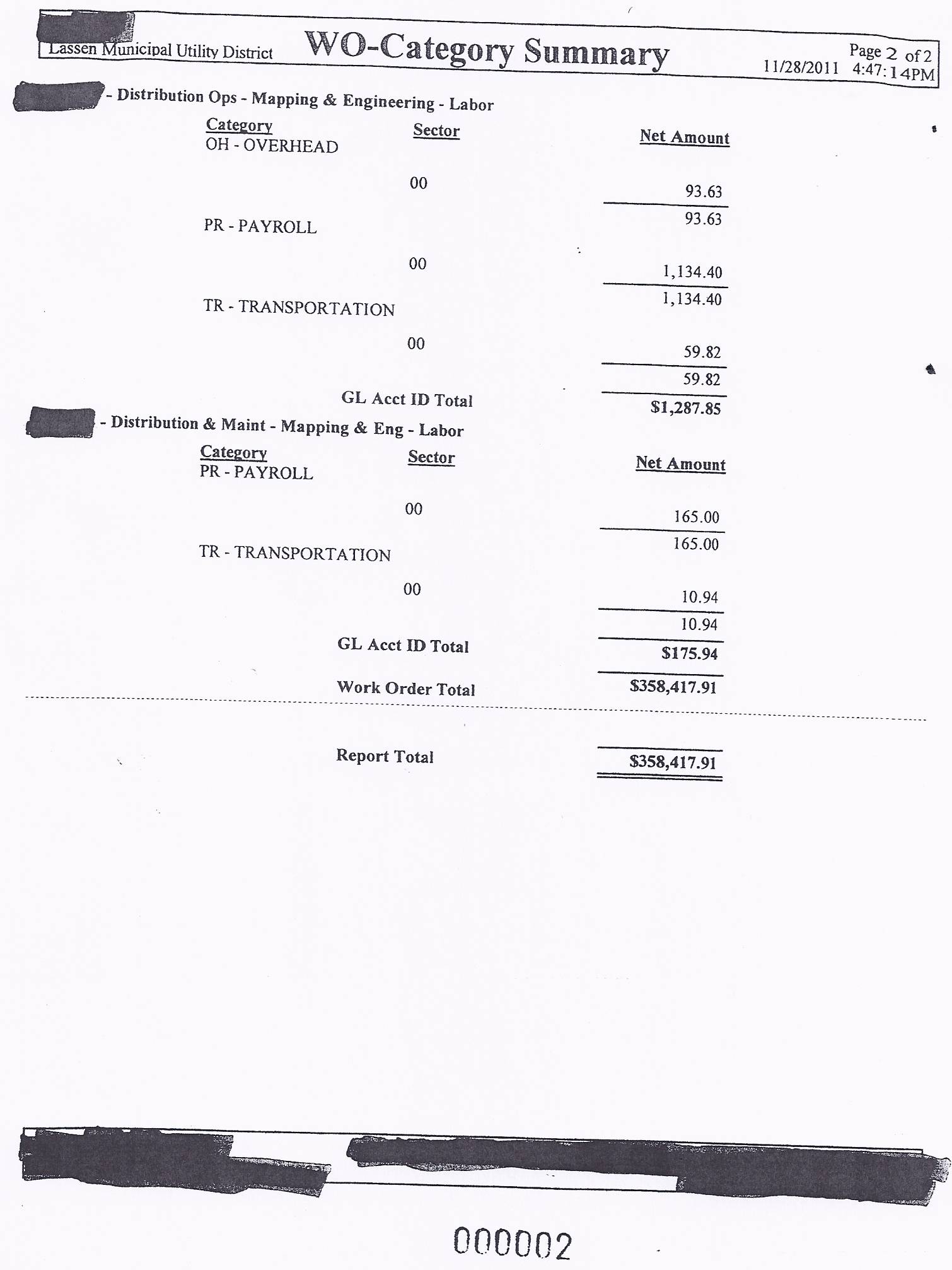 GRADING PERMIT ISSUED ON OCTOBER 19, 2011
LMUD attempted to bring "dirt" of undetermined content or origin prior to purchasing this 10 acres. LMUD intentionally stated that this was a 6 acre parcel .
If this "dirt" was contaminated Hazel Campbell would have been liable for any contamination to the water that flows on the border of her property.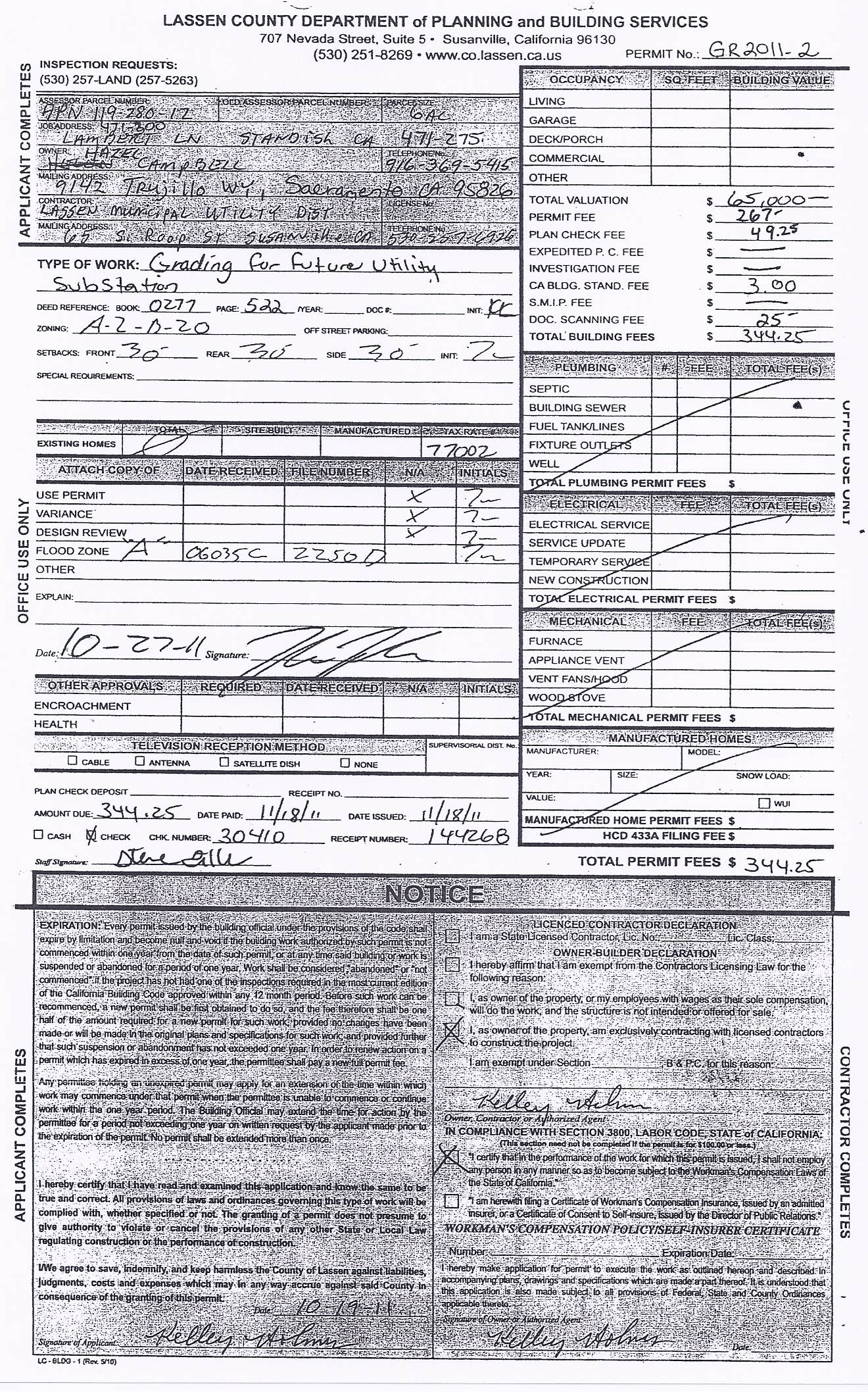 LAND PURCHASE AGREEMENT/OFFER: November 28, 2011
Bud Bowden is a licensed real estate broker. The "agent's name" for this transaction is disclosable yet LMUD puts "not available"? (Line 2 B) This information is covered up on this offer (See the bottom signature line of this document).
LMUD Hides the NST invoice for the Lambert Lane property
The "N" in NST stands for Fred Nagel
Listings taken from the 2012 phone book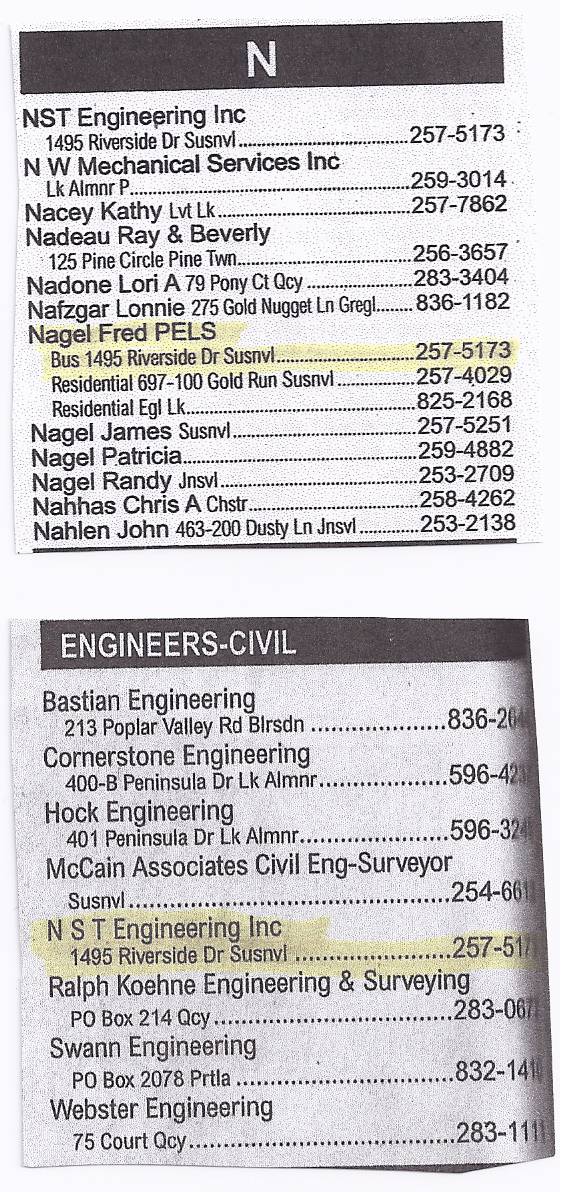 Notice the Work Order number is #10082, Lambert Lane
This work was completed on 11/4/11 by Recalled former LMUD Director Vern Templeton