Lassen County Elections
November 8, 2016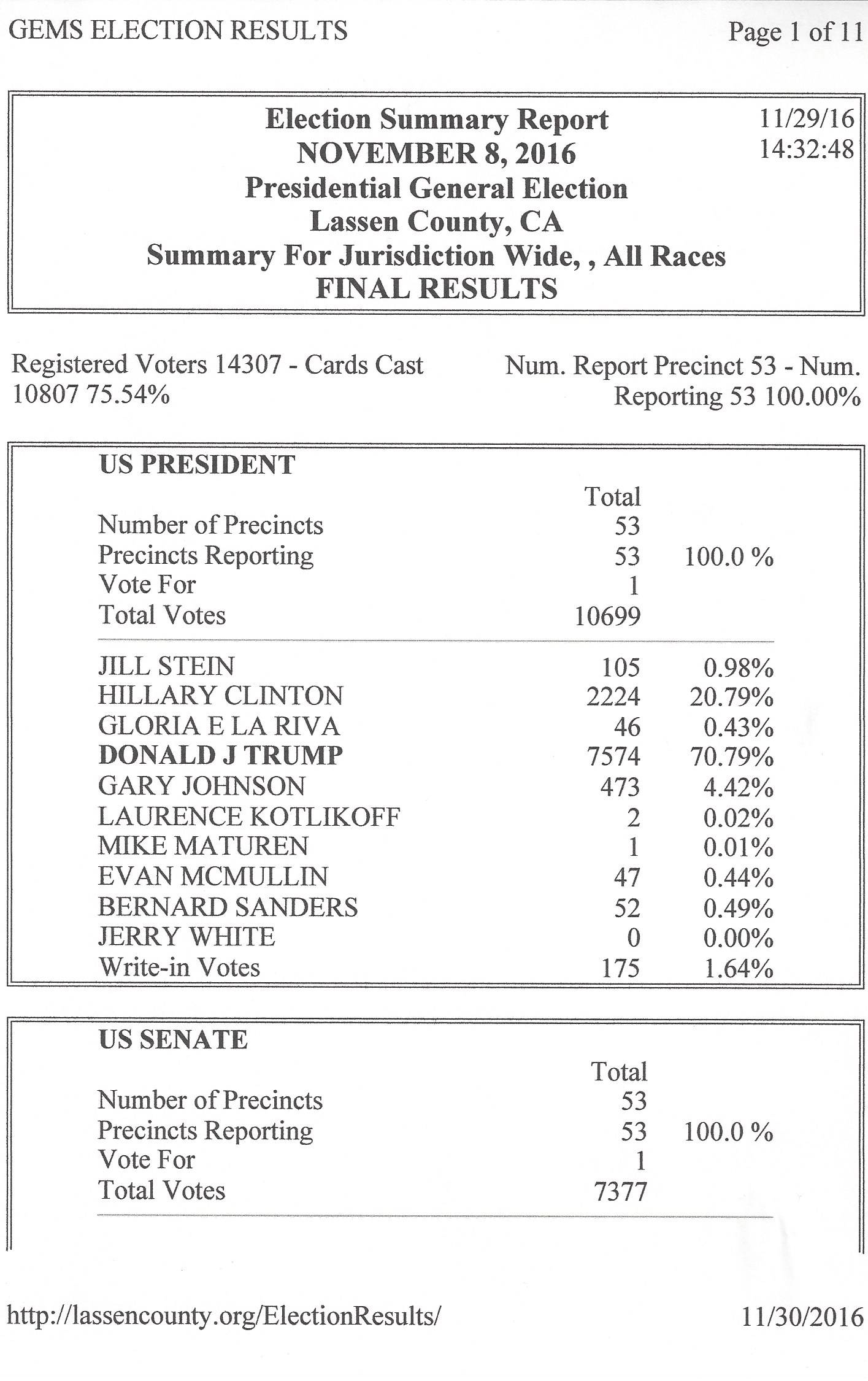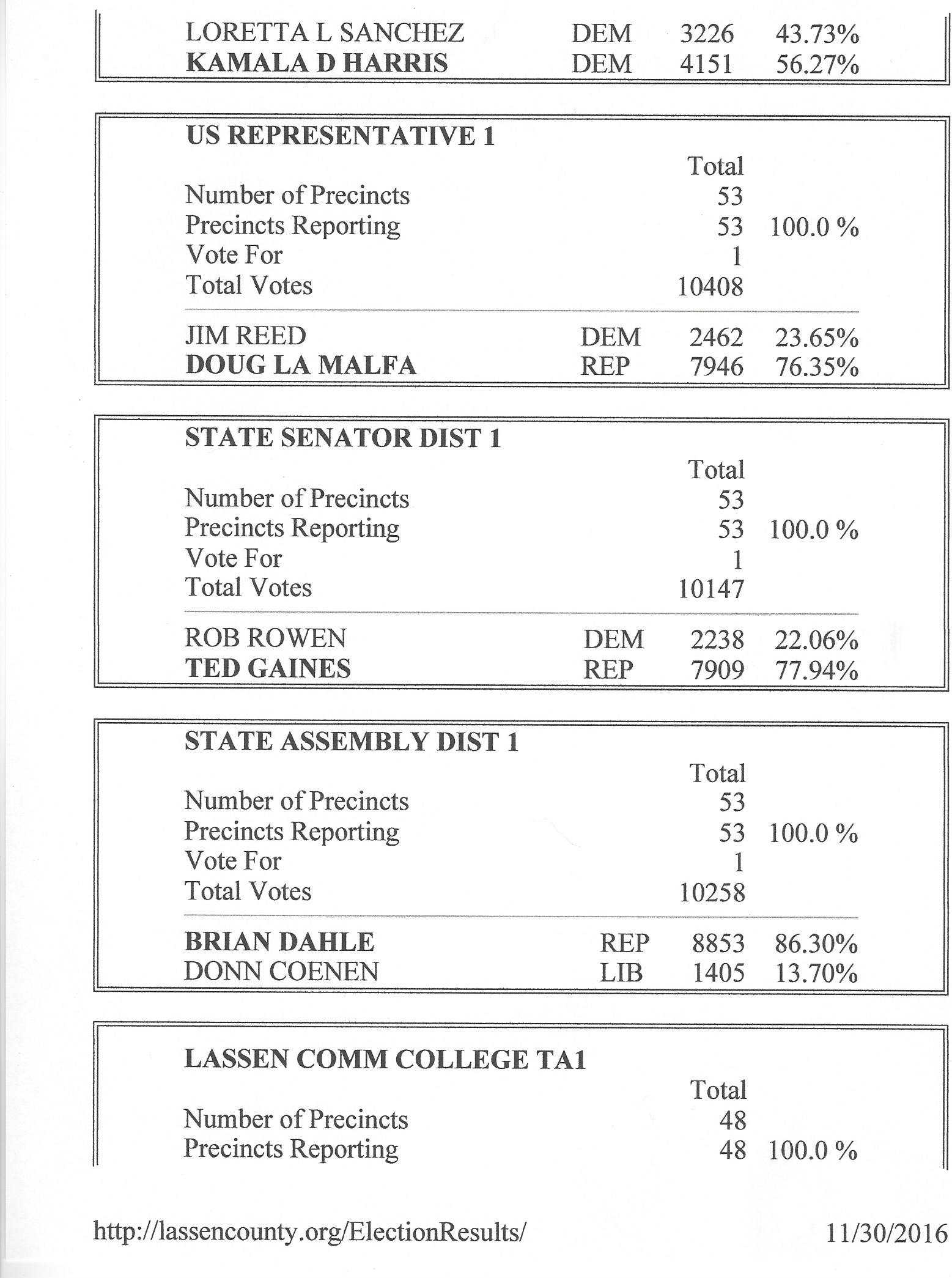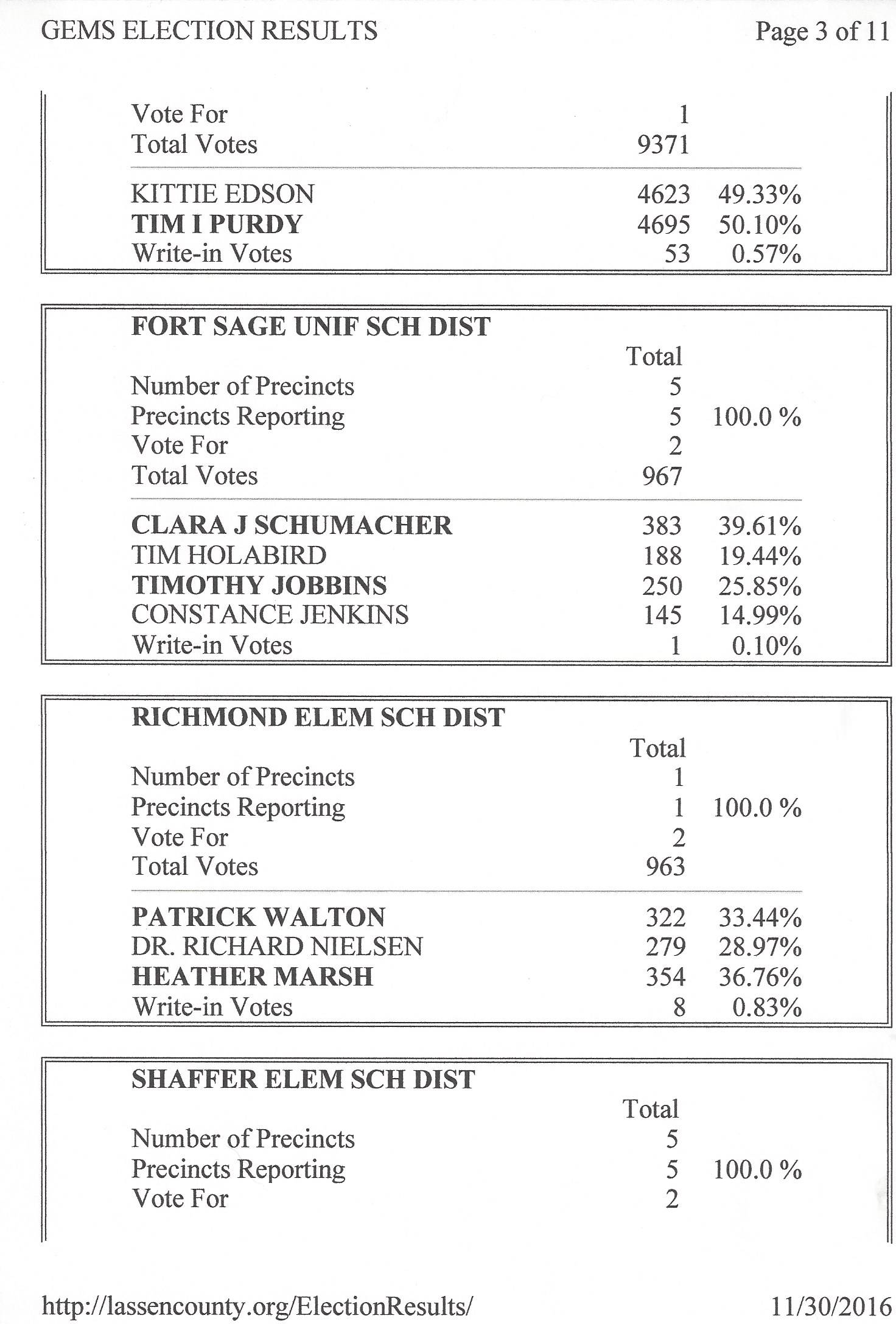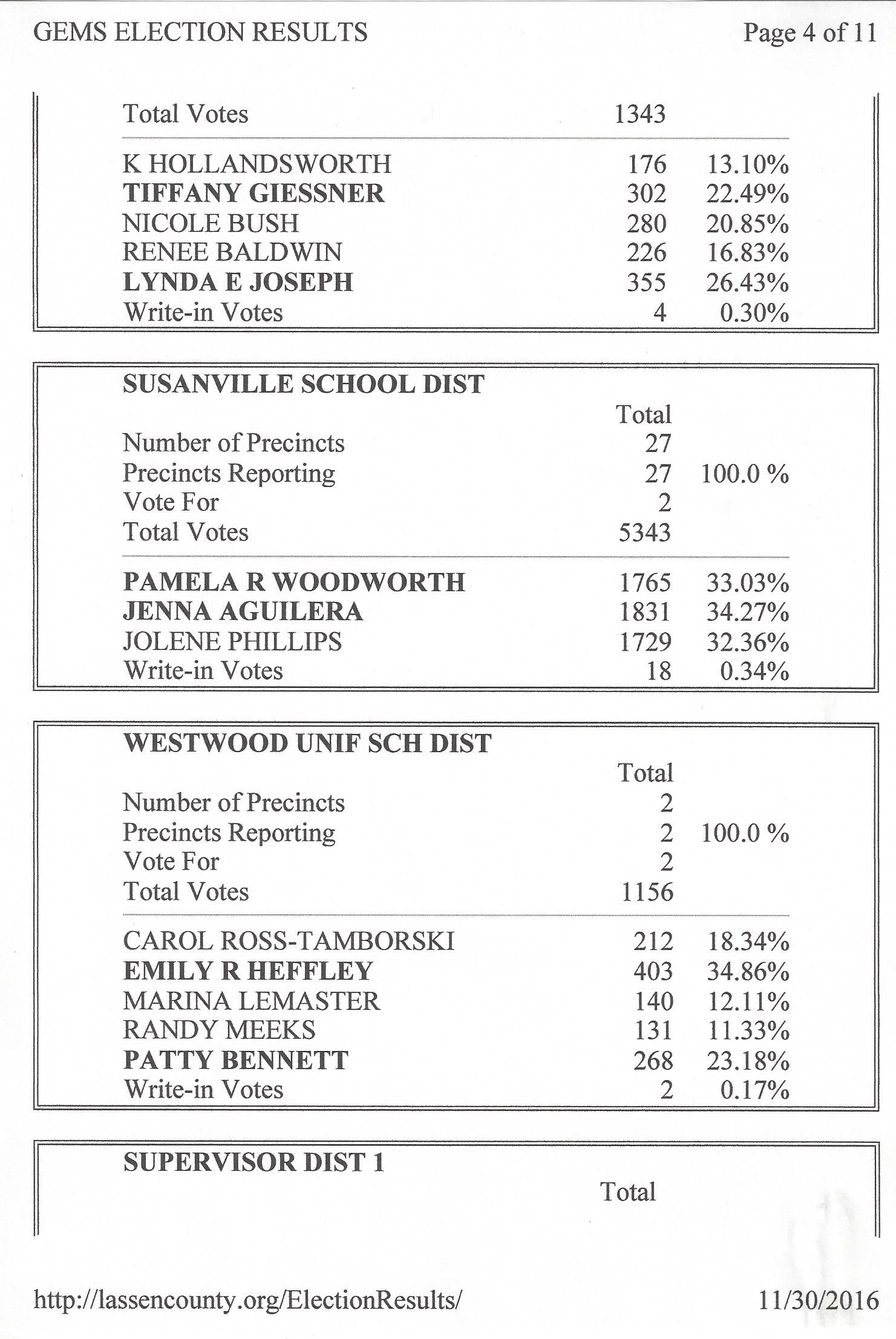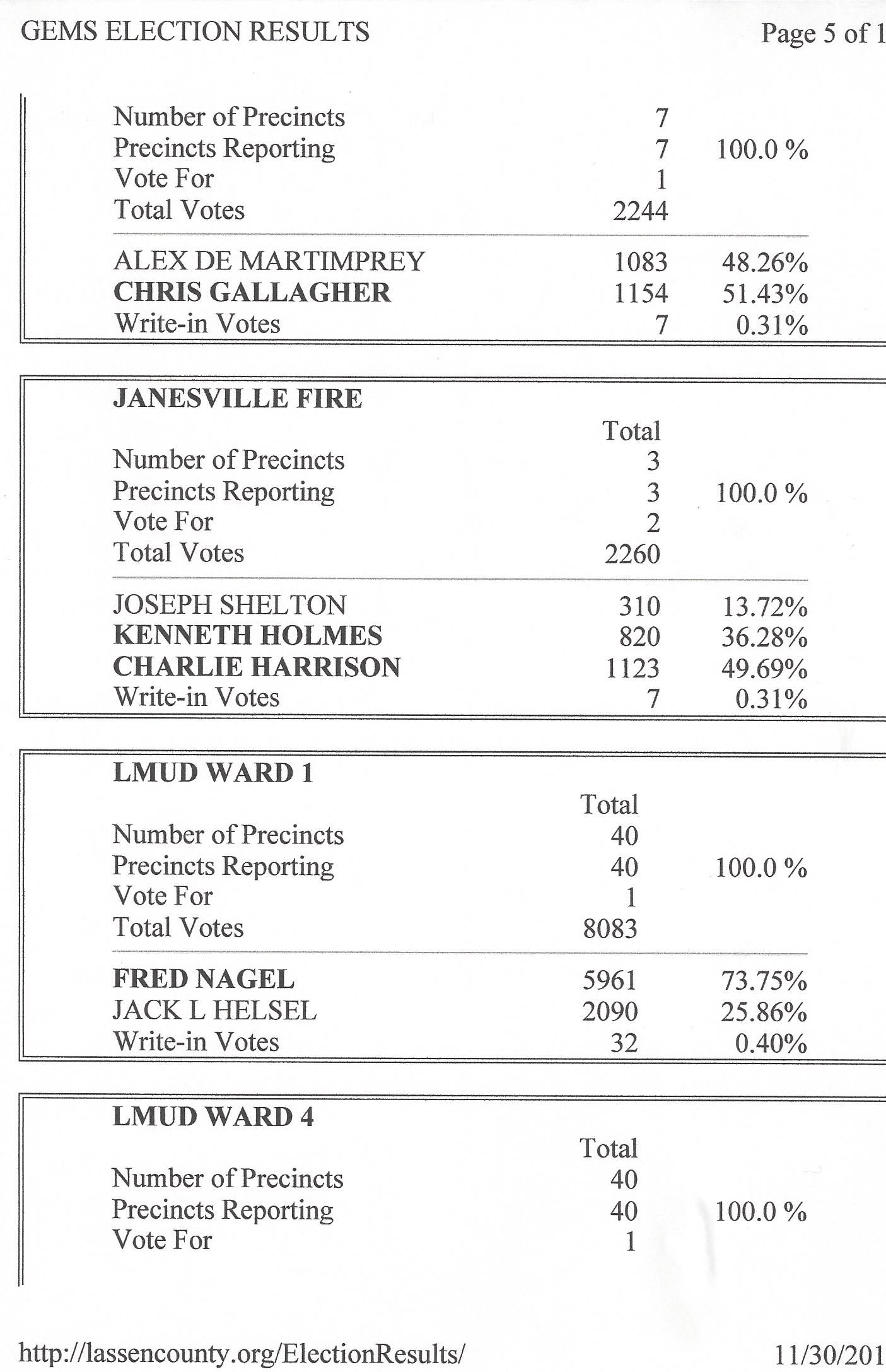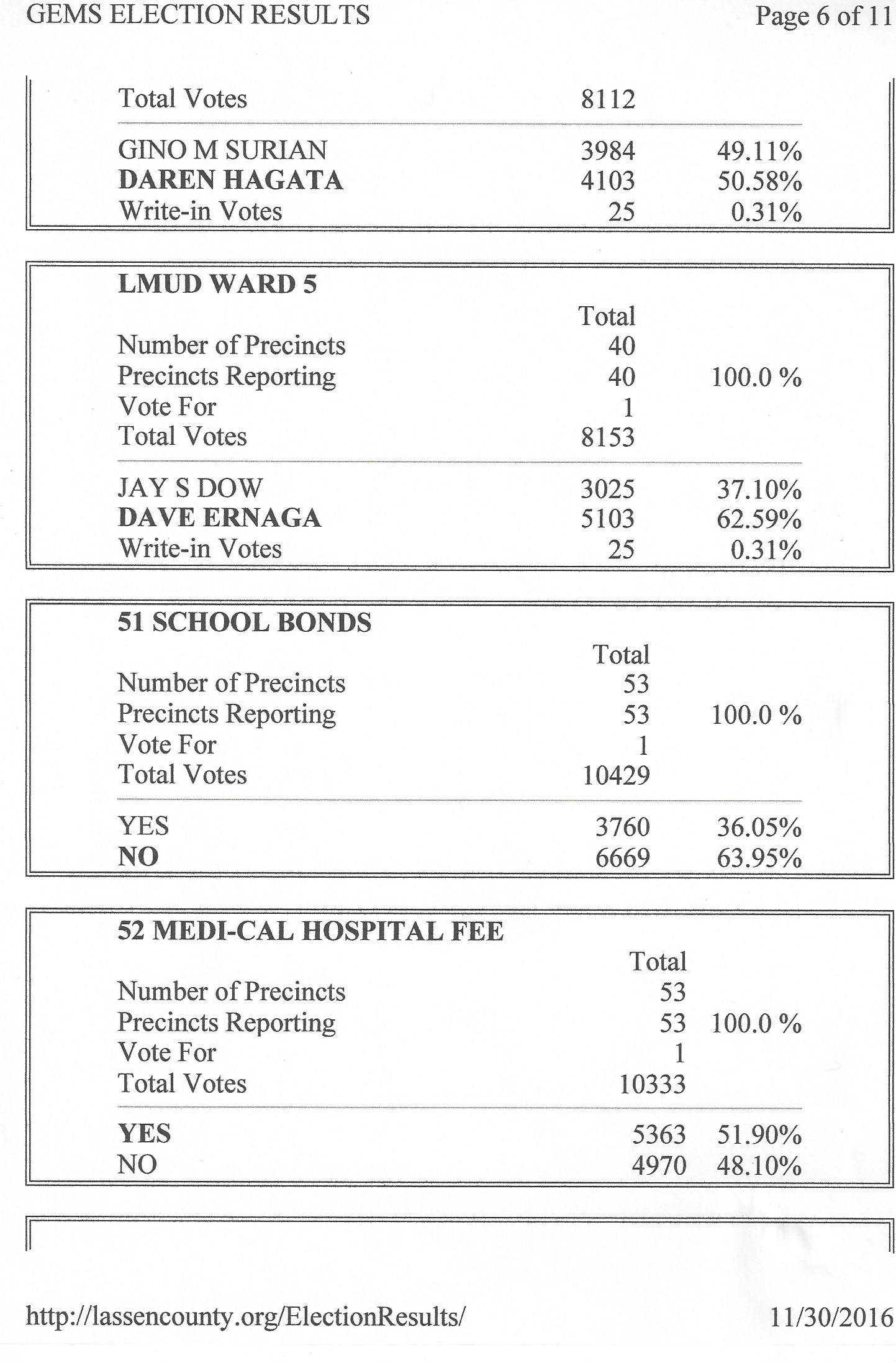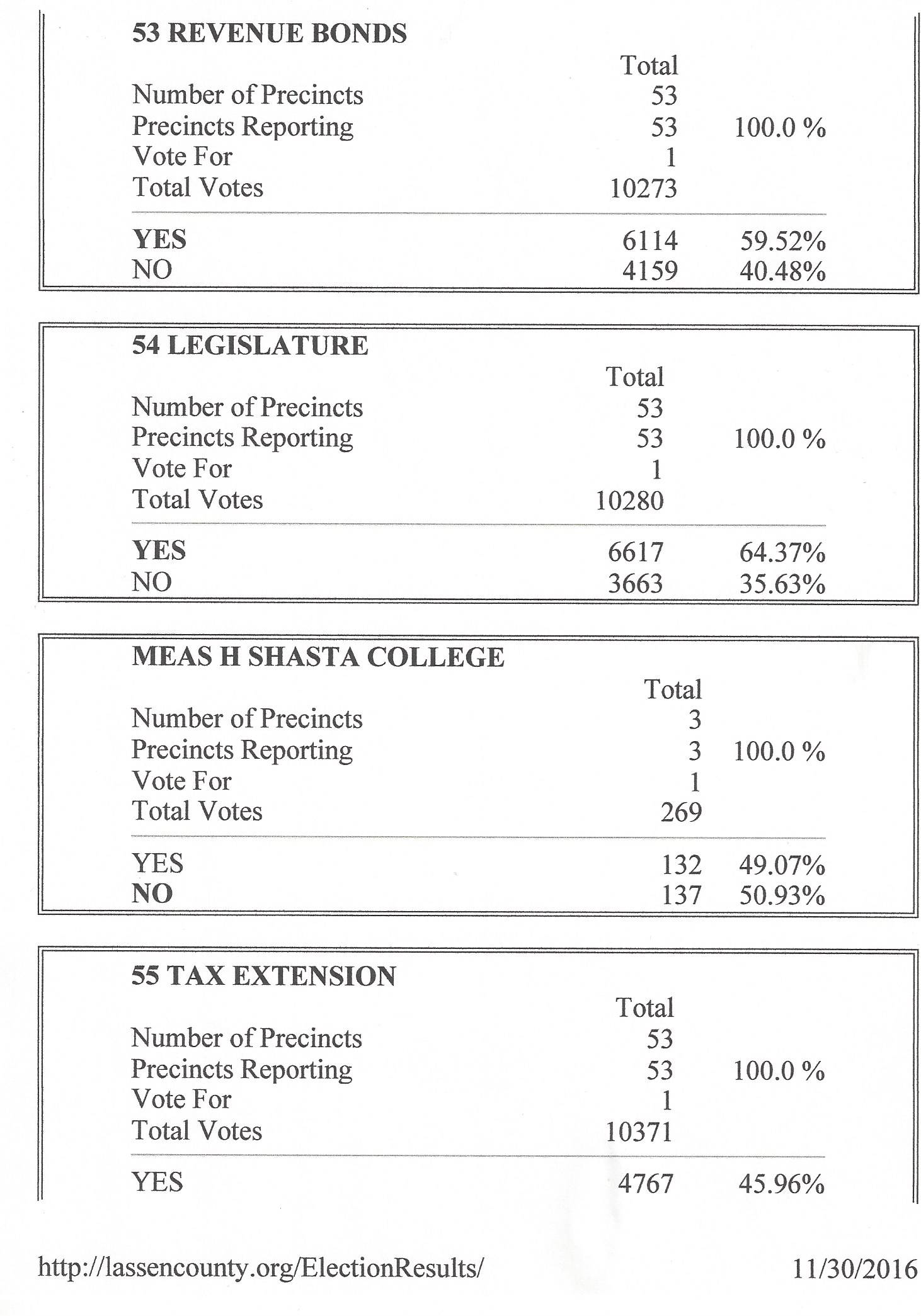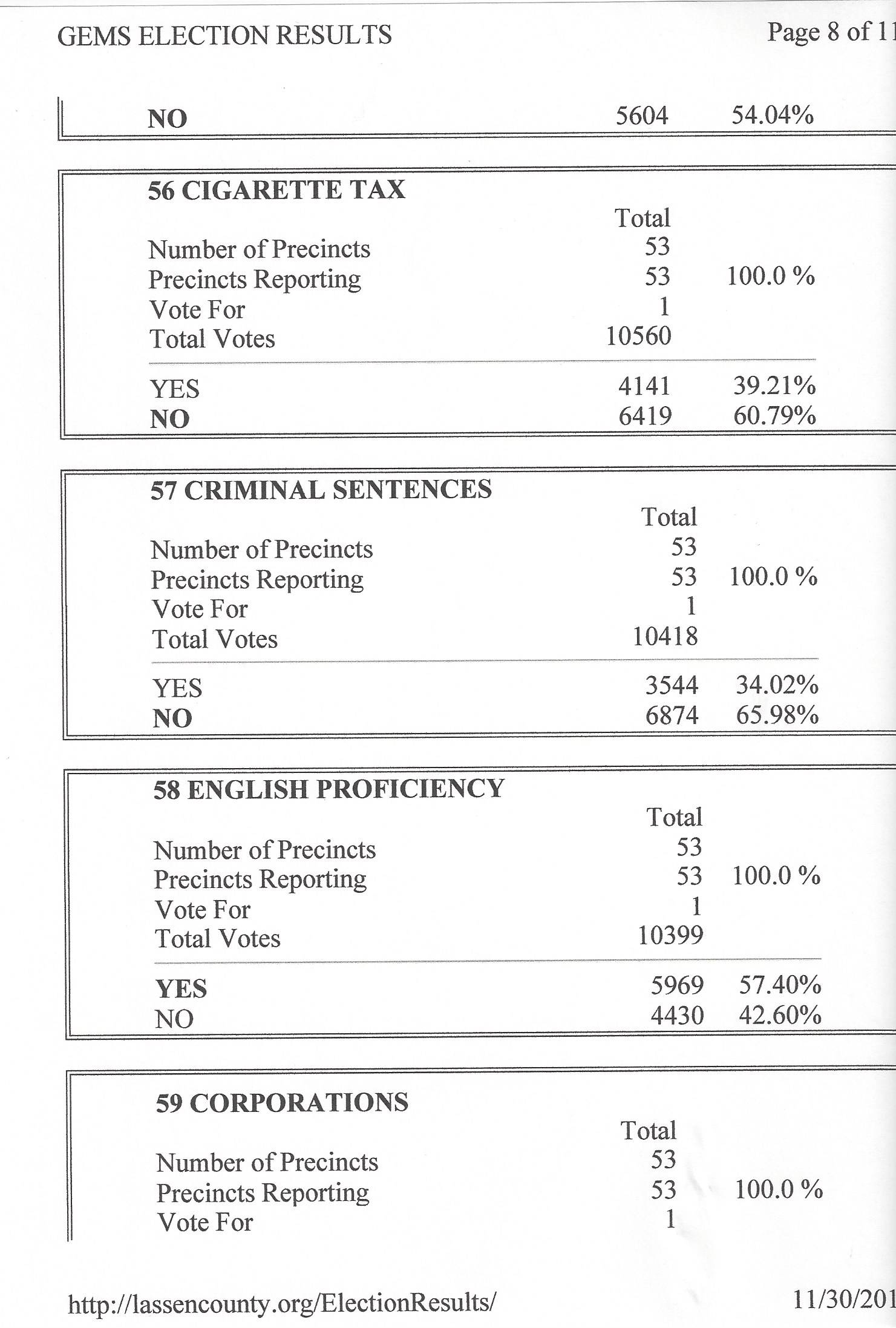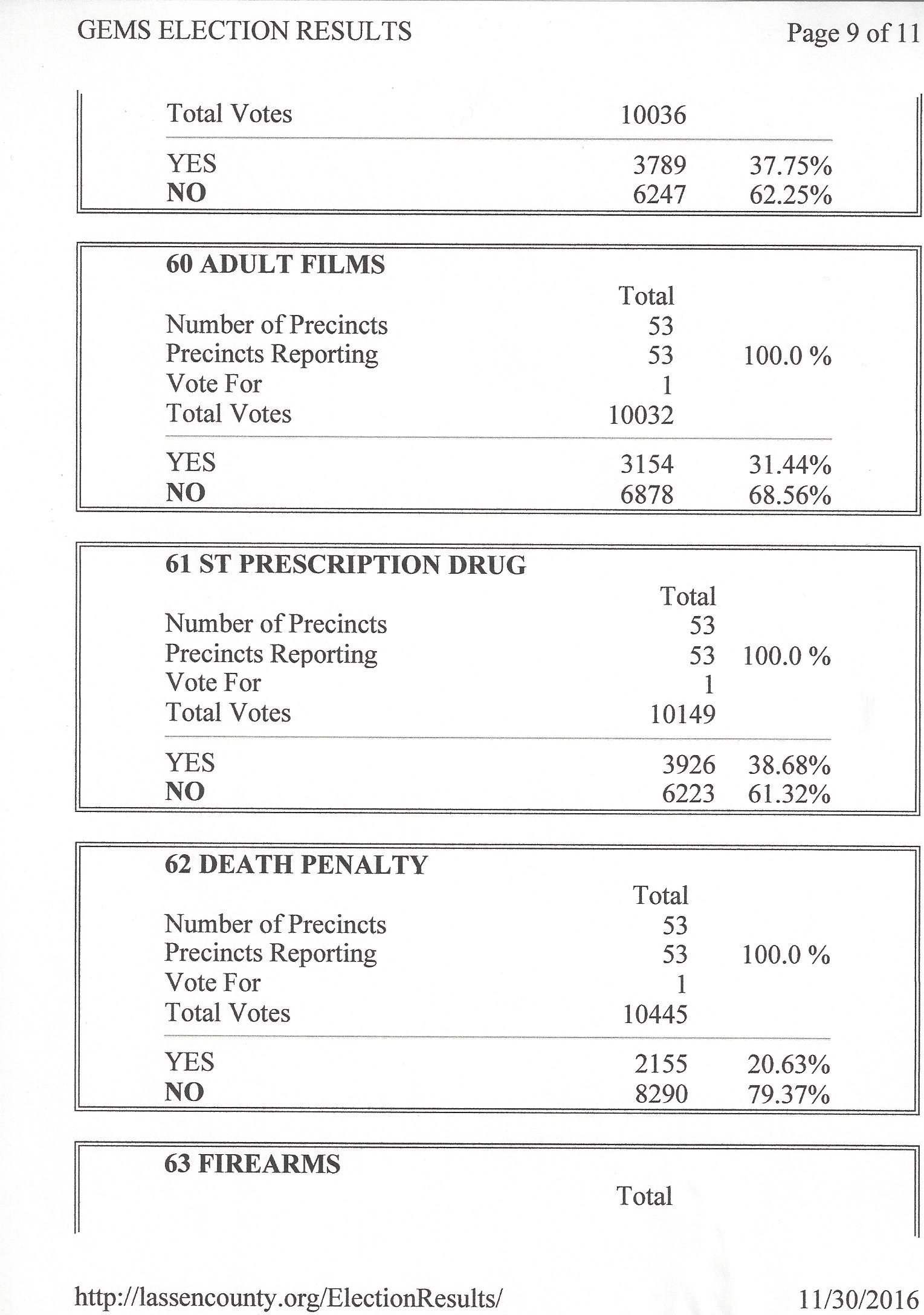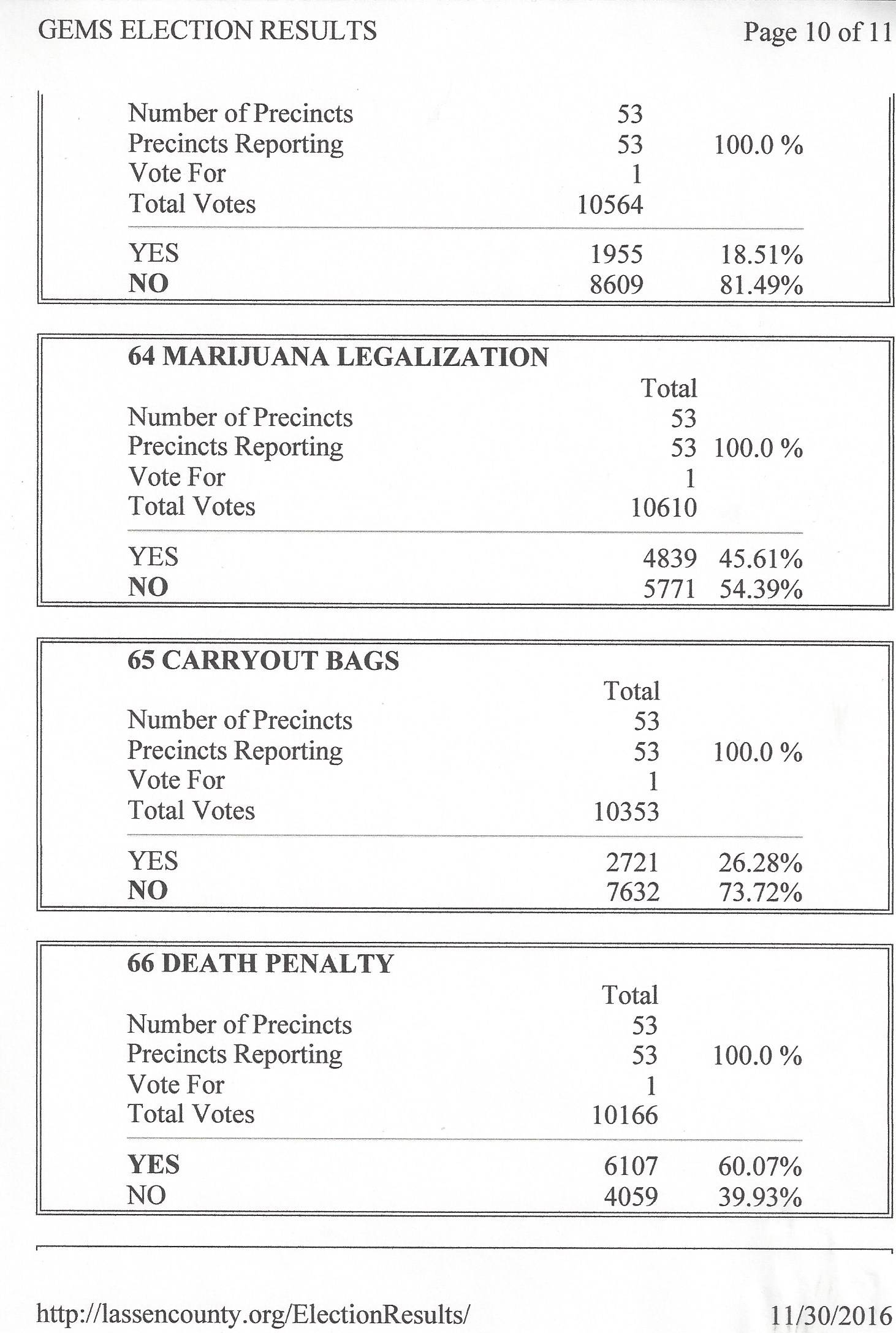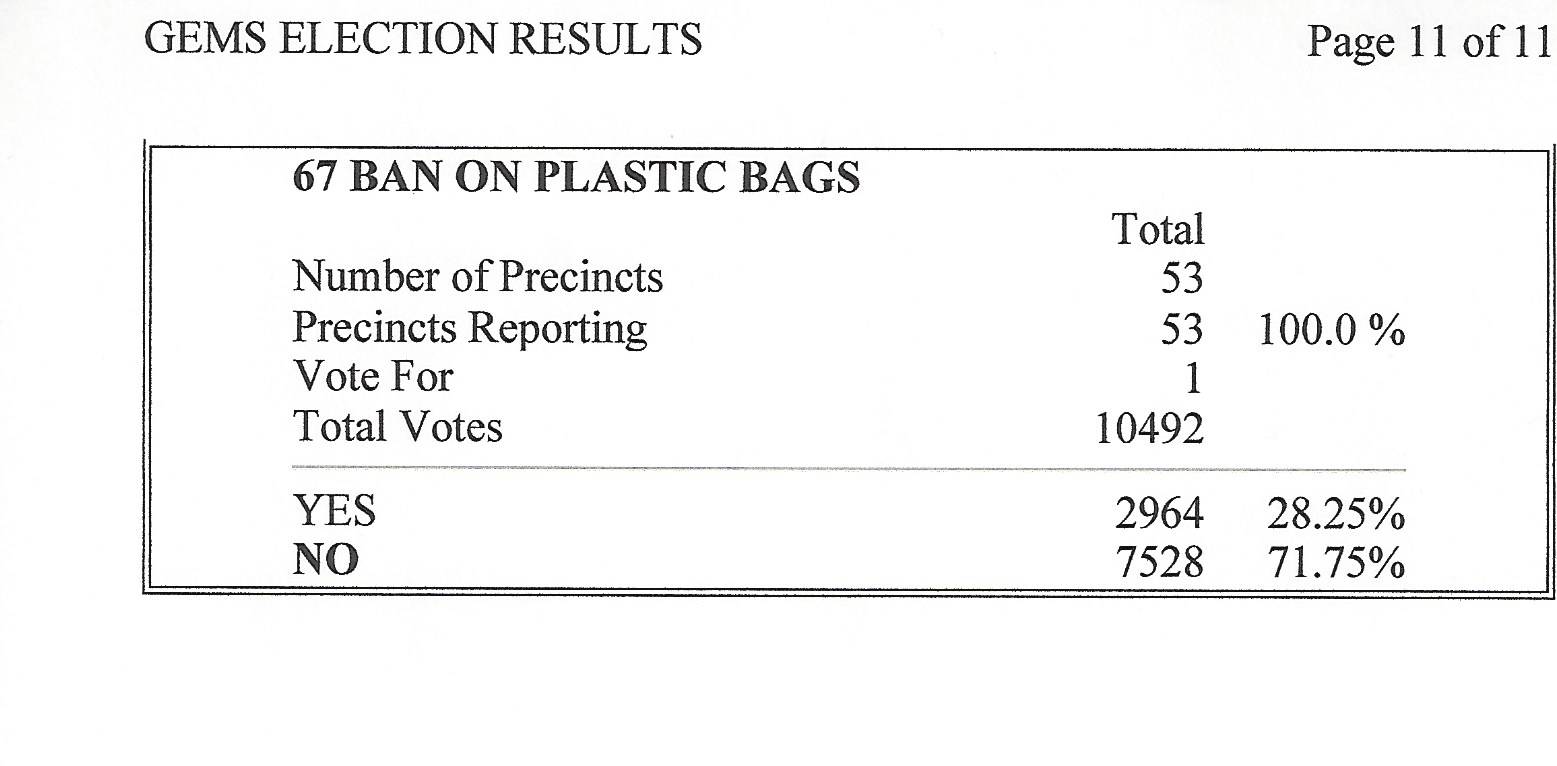 LASSEN COUNTY JUNE 7, 2016 ELECTION
Lassen County Elections
June 3, 2014
KAN WE HELP
WILL MONITOR THE ELECTION
THE TRUST IS GONE
Kan We Help has filed a complaint with the County Clerk for qualifying Brian Wilson and Jim Chapman. Both candidates do not qualify to run. The criteria is set by the law.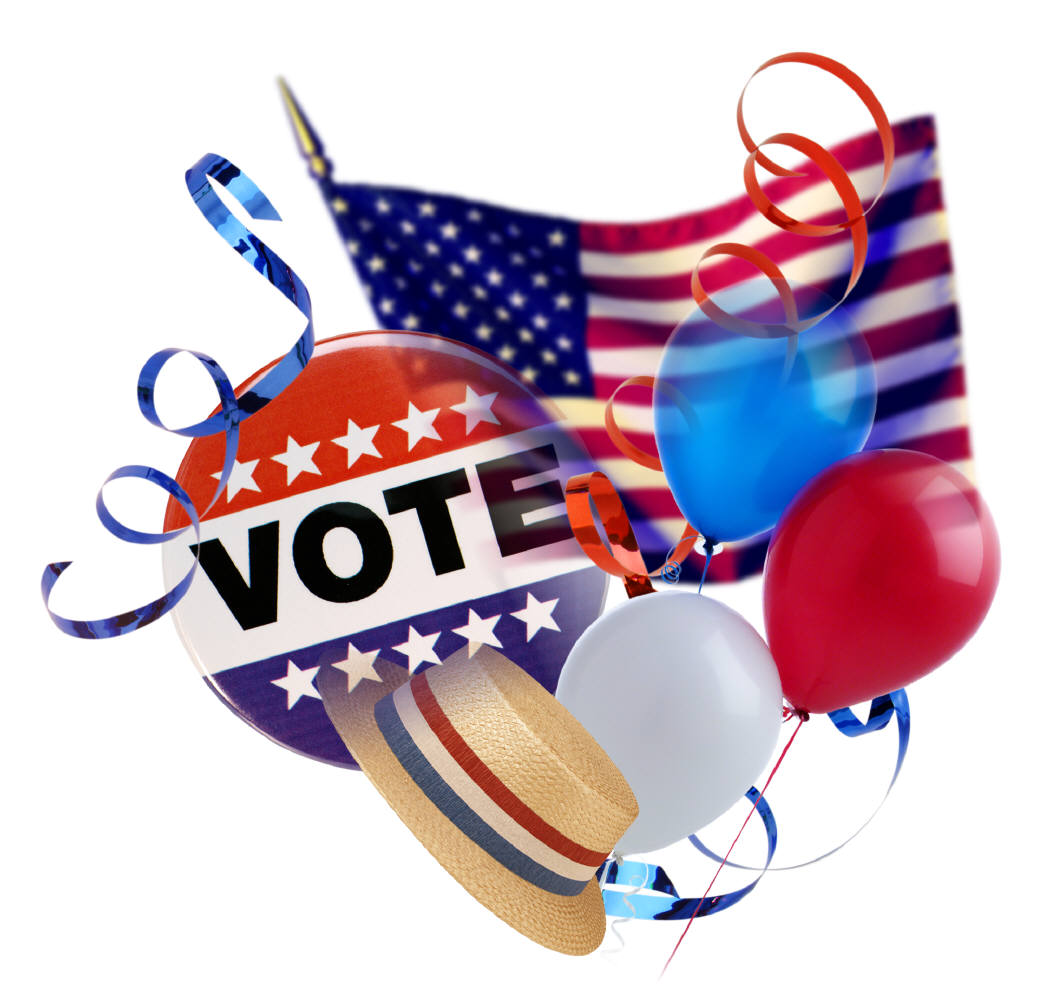 43.36 % voted in Lassen County
The only results Bustamante posted, on election night, came at 10:47 PM.
Update posted at 6:03 PM on June 4, 2014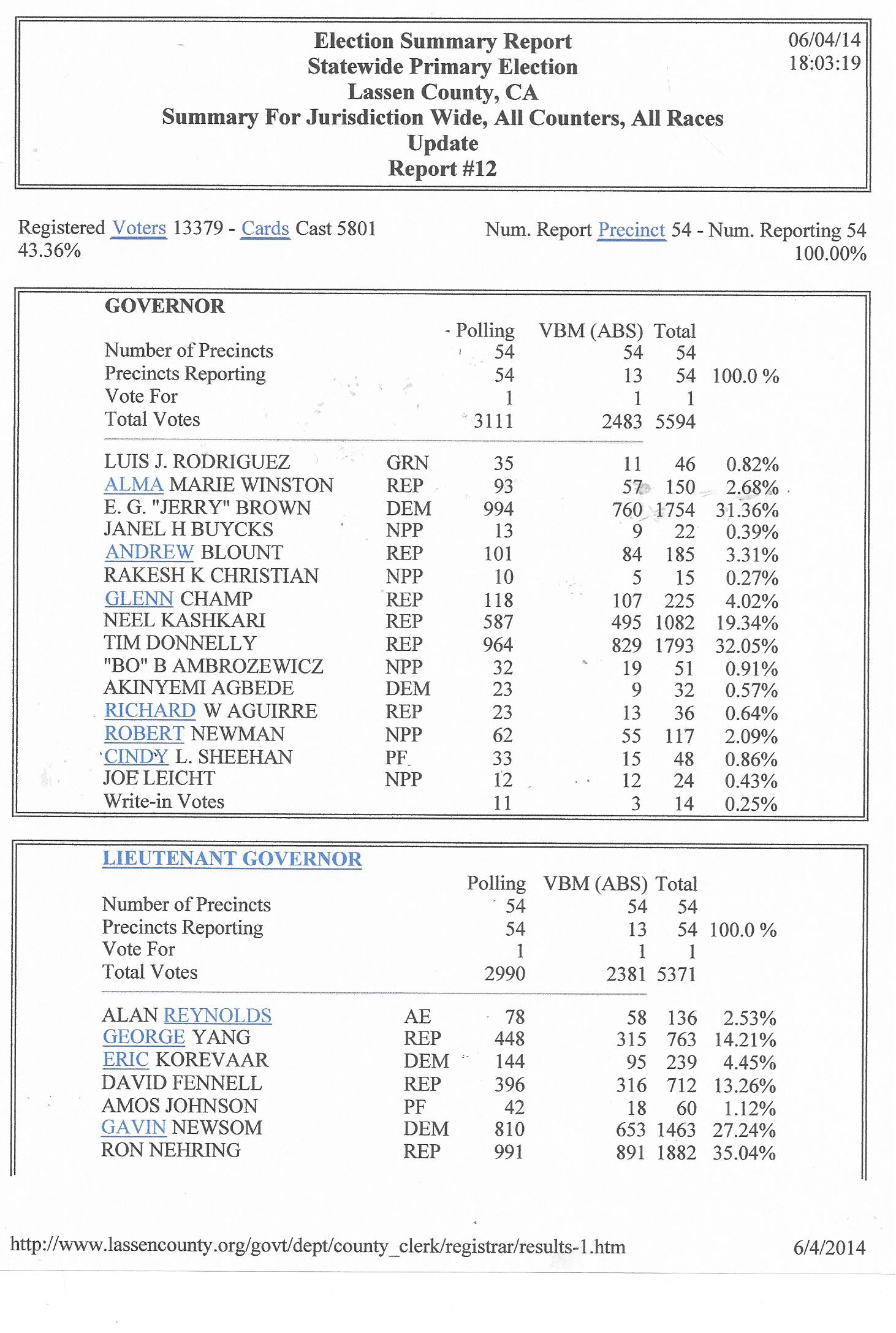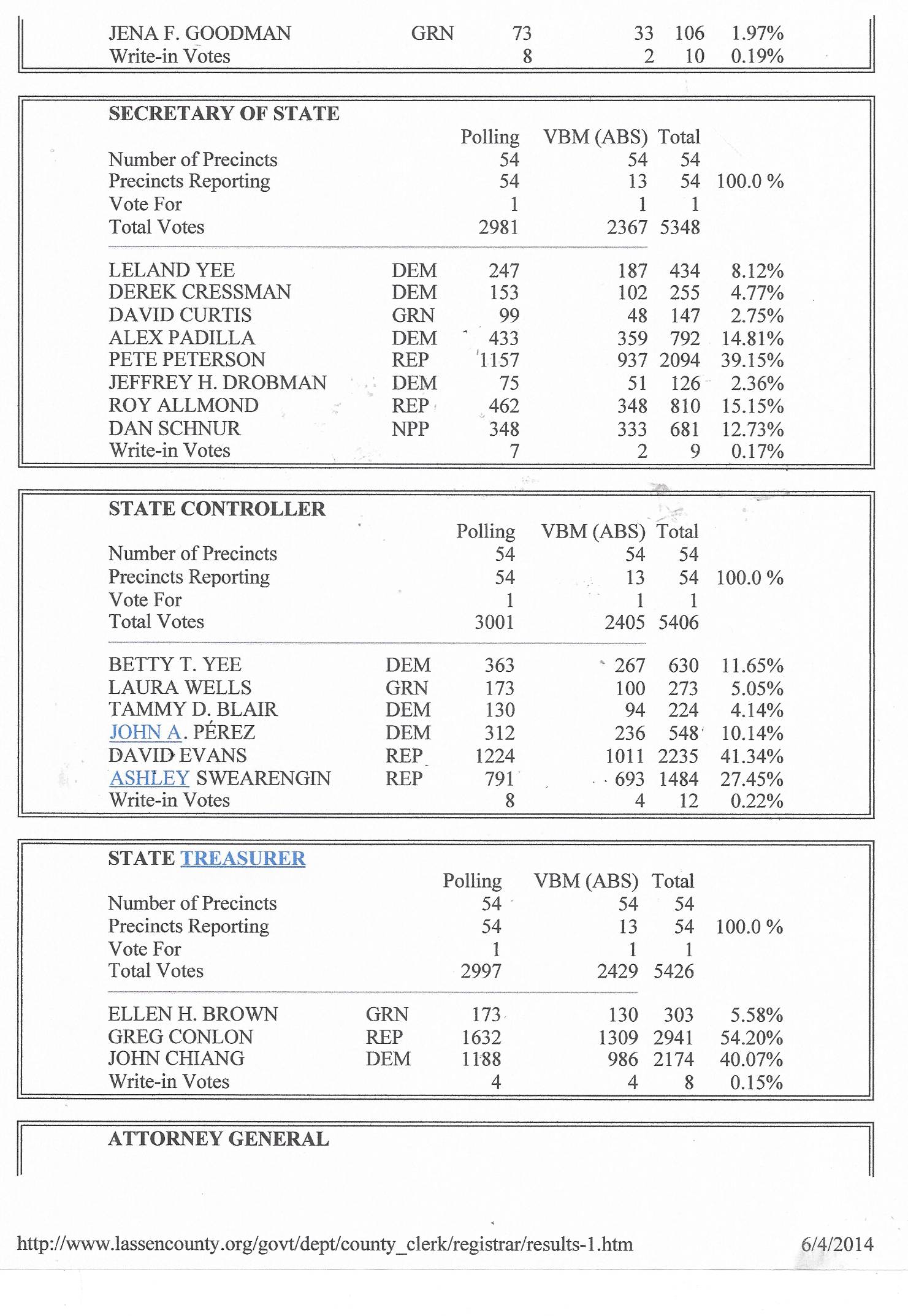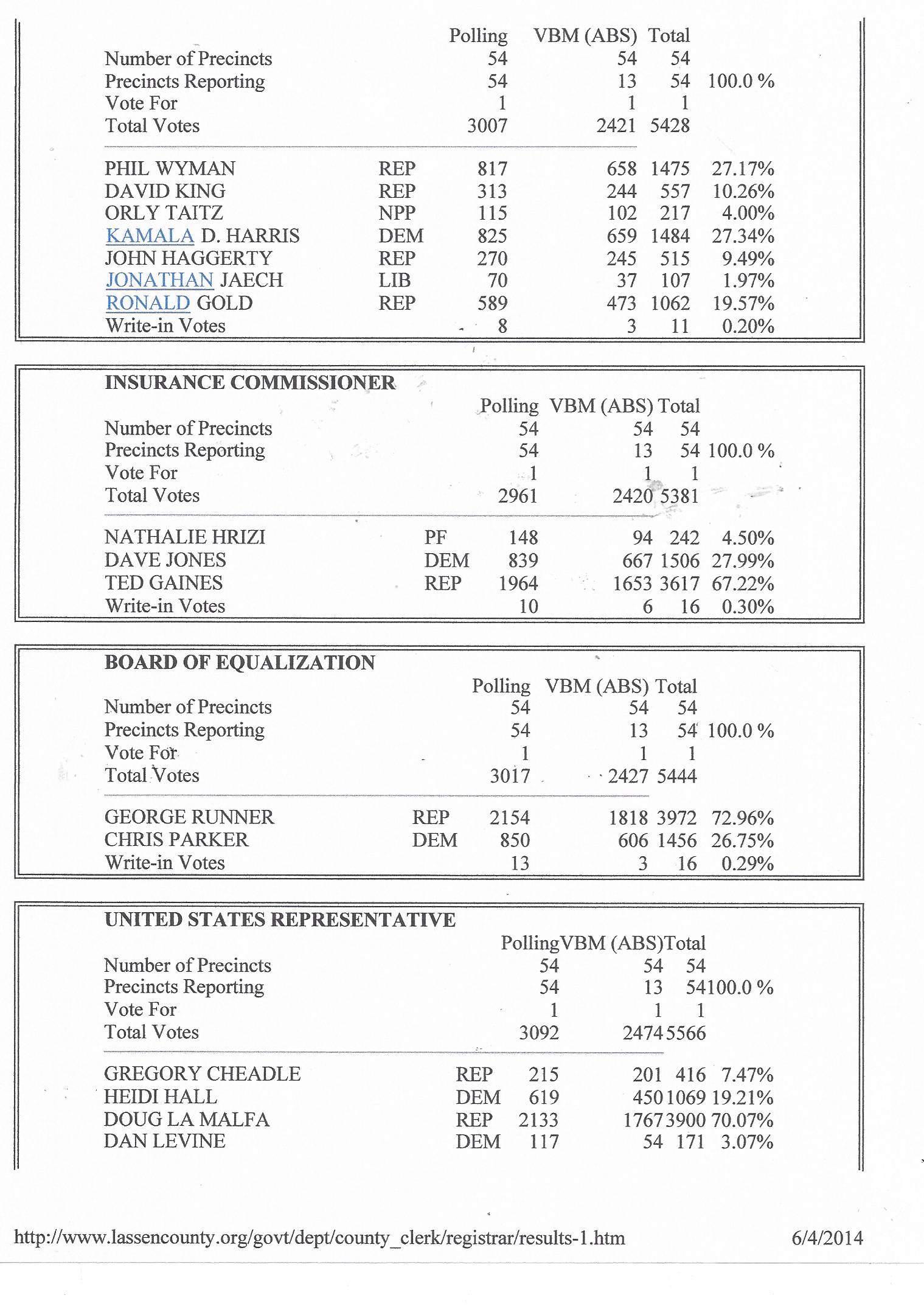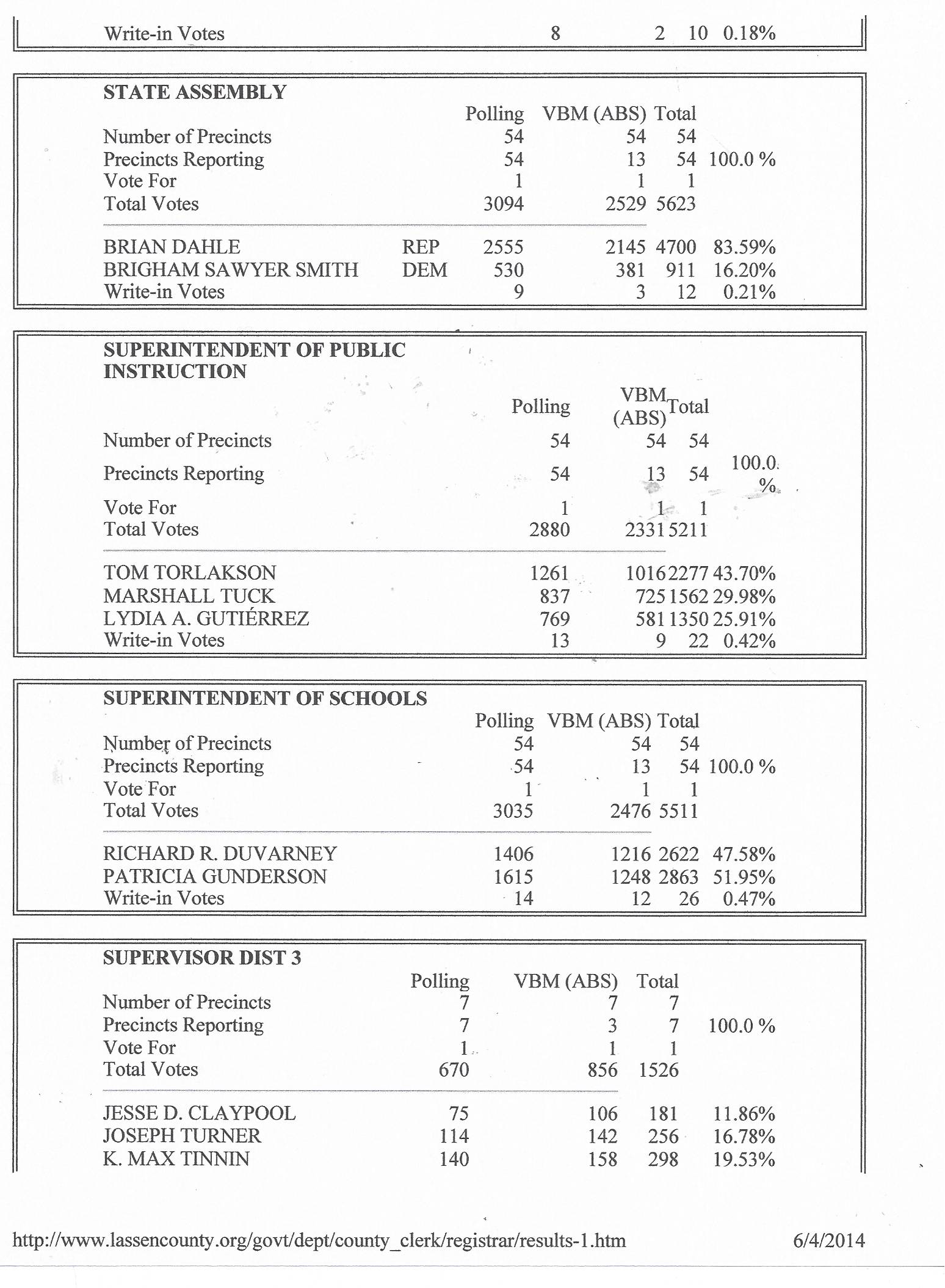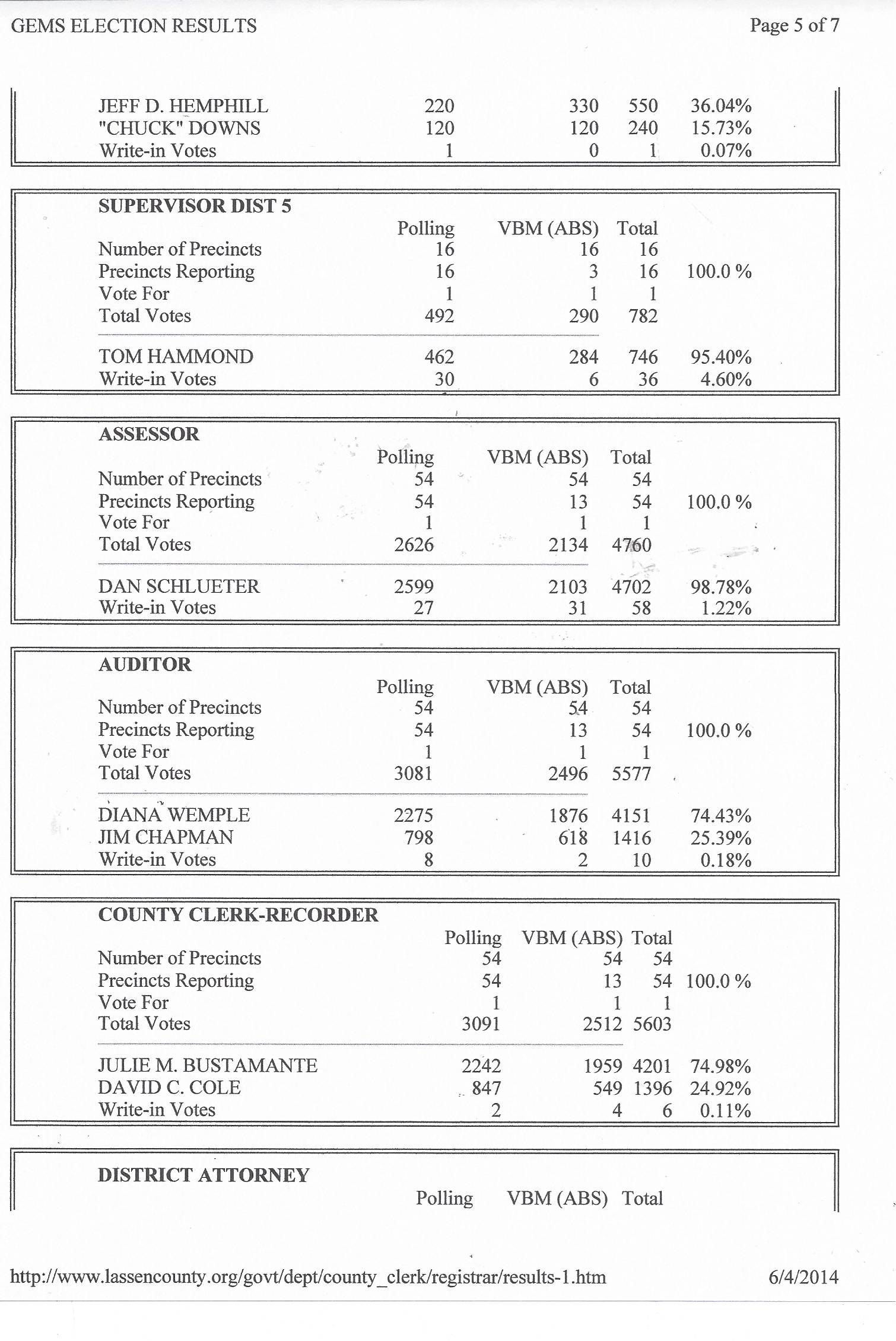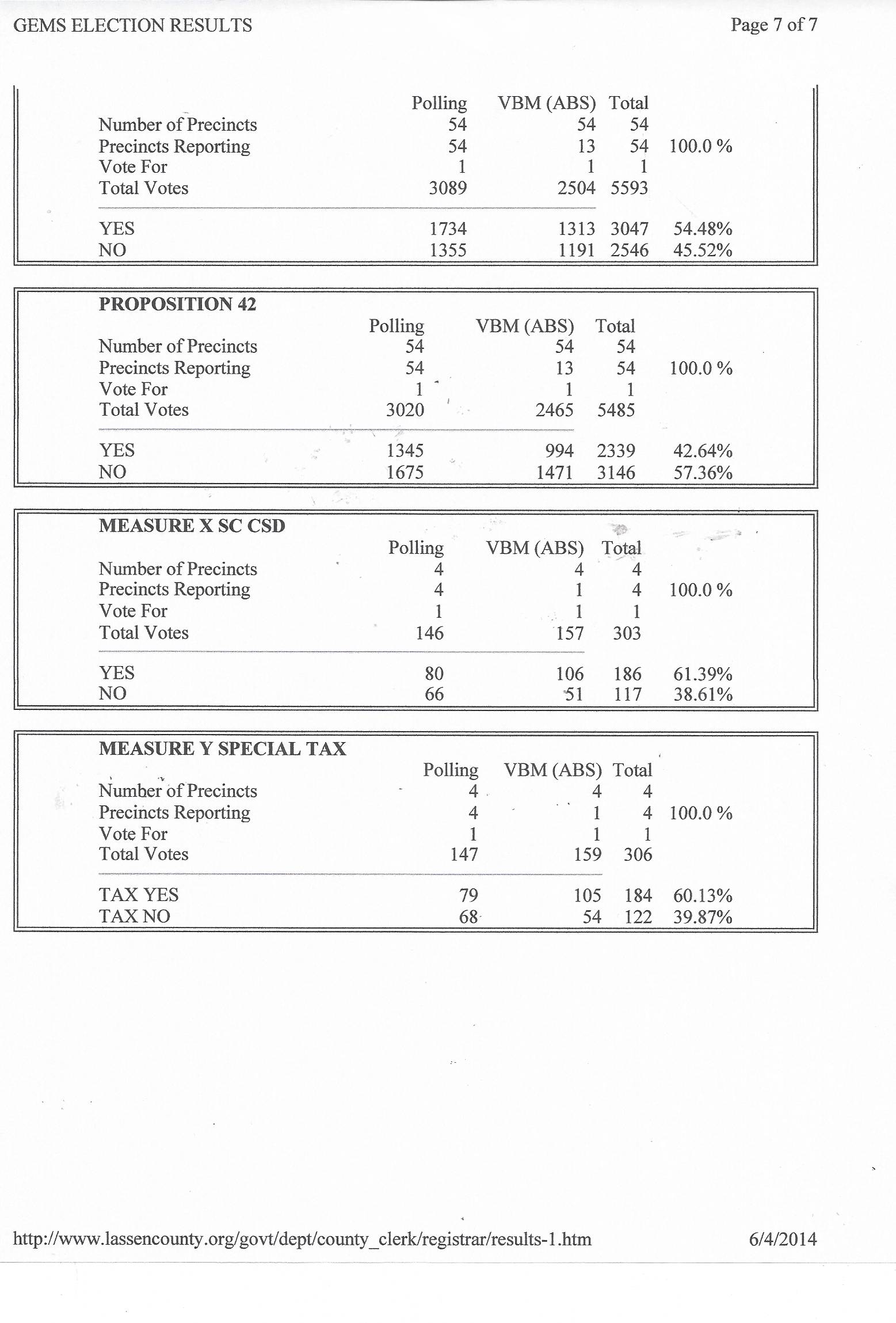 First Results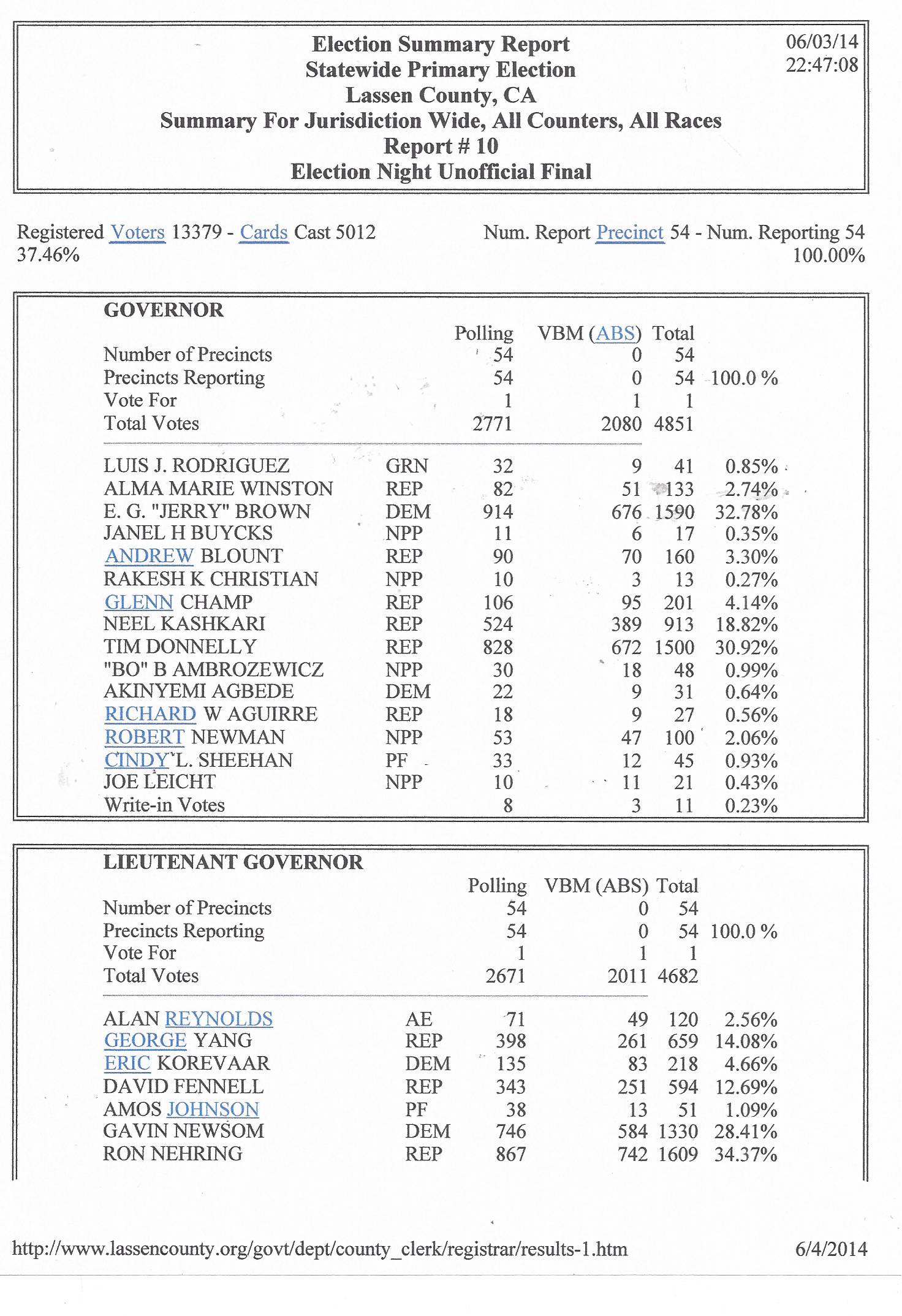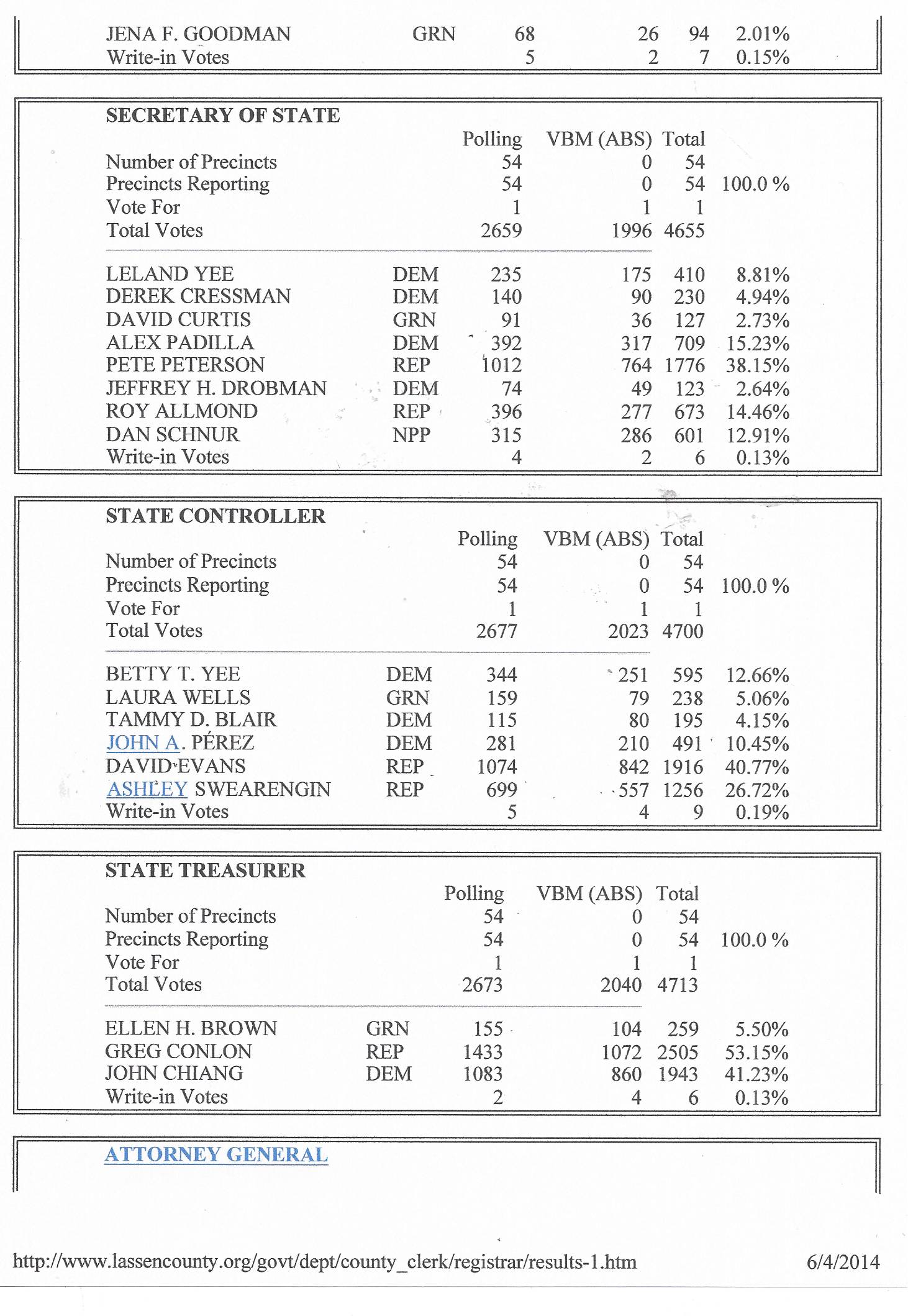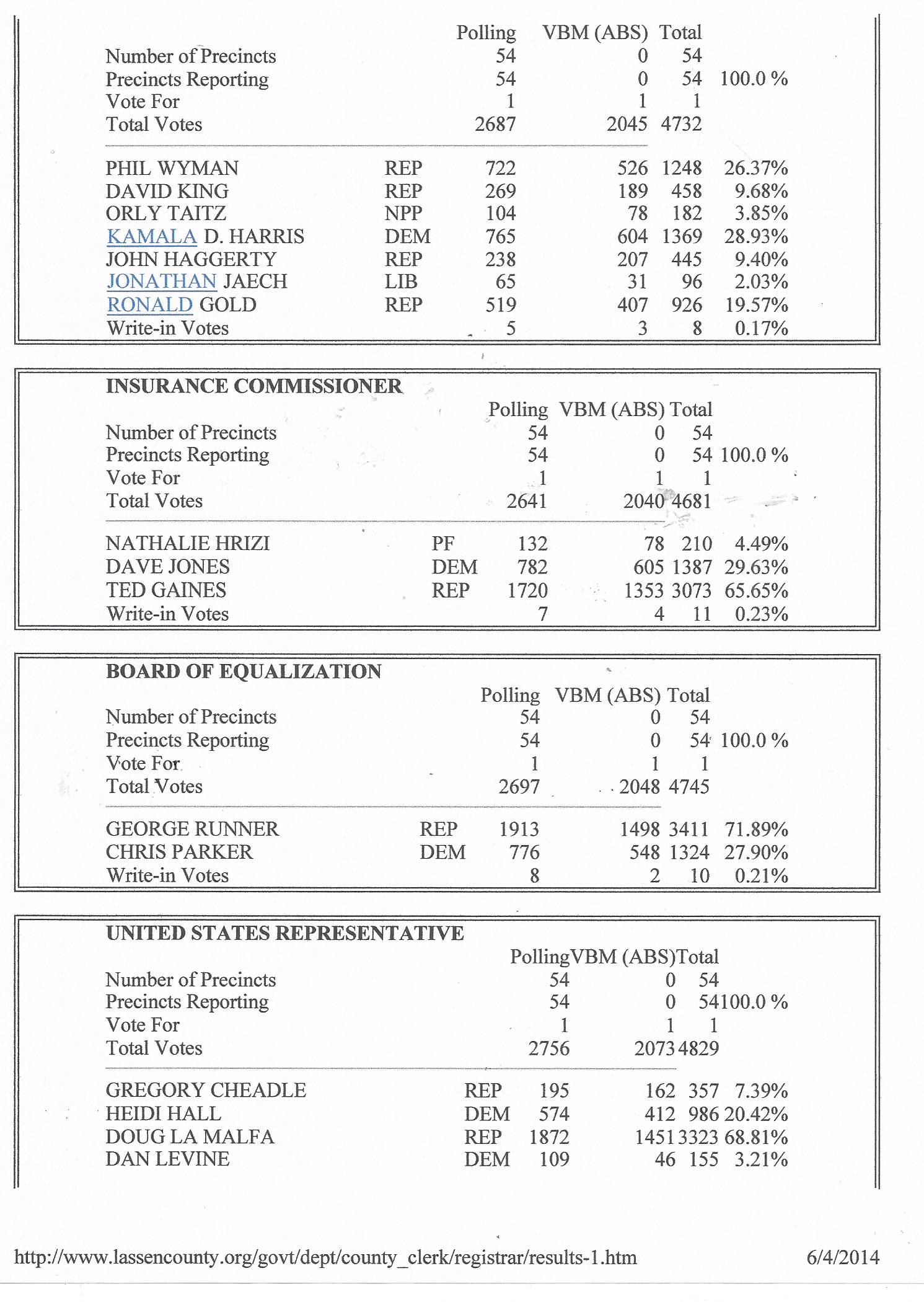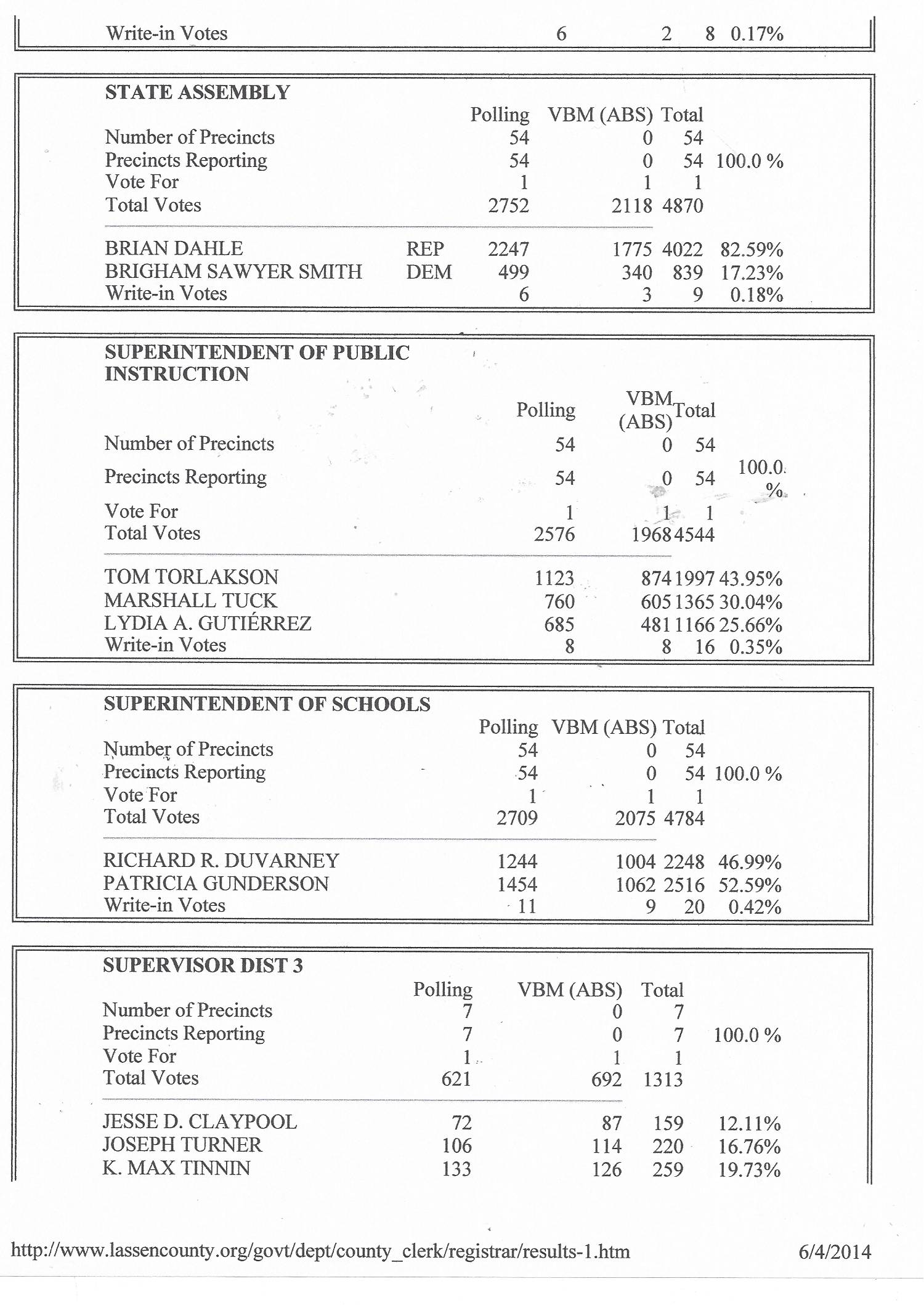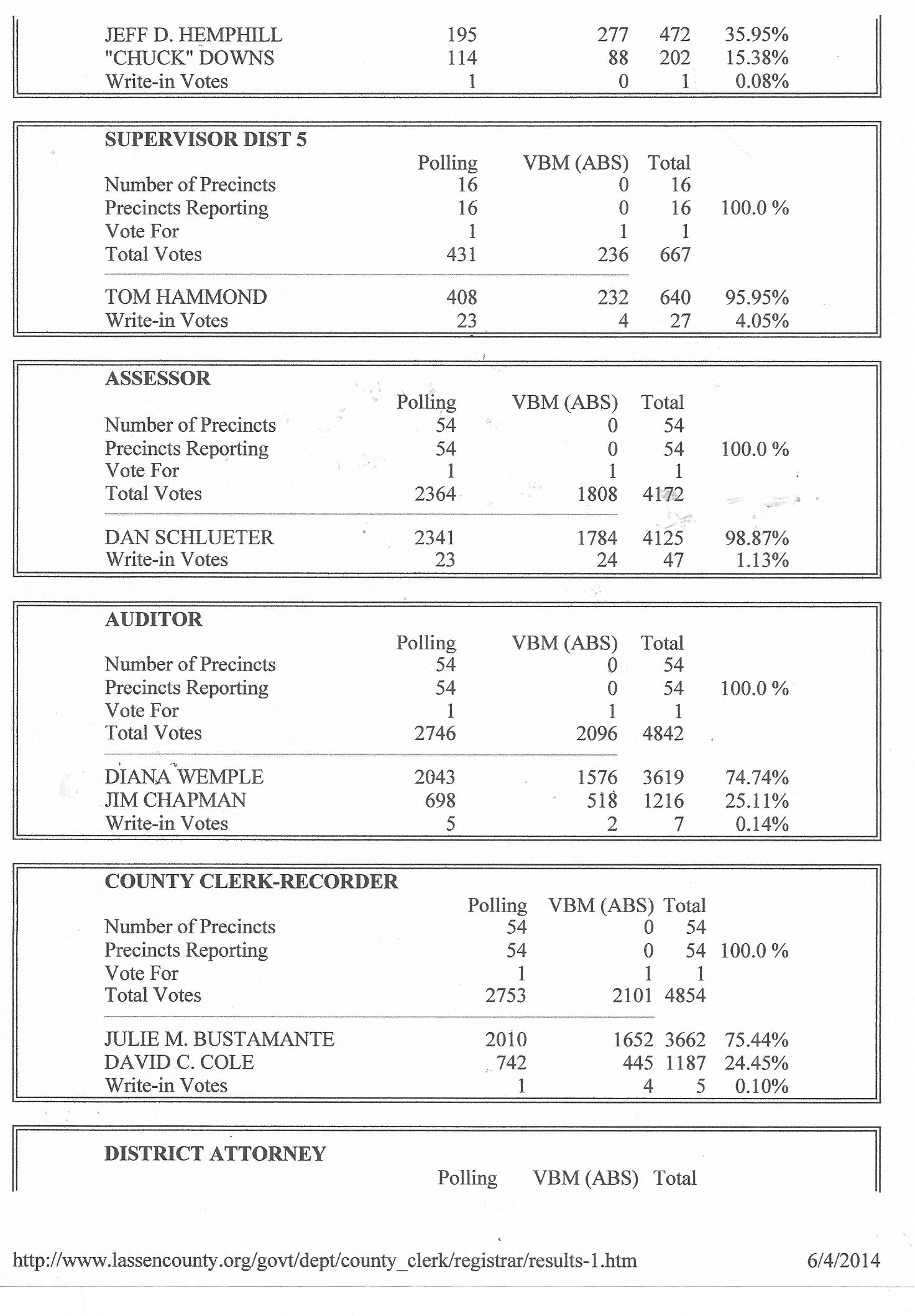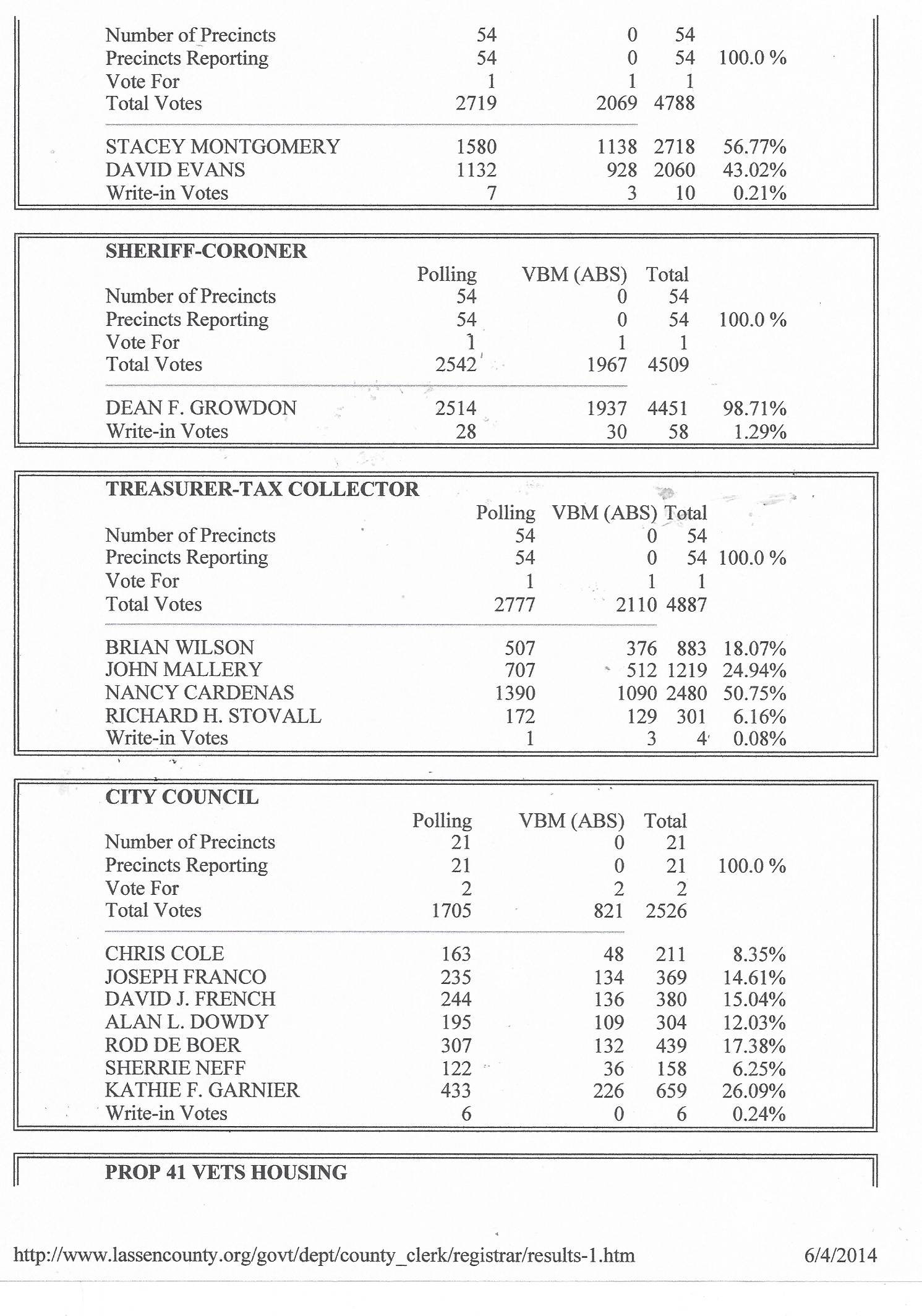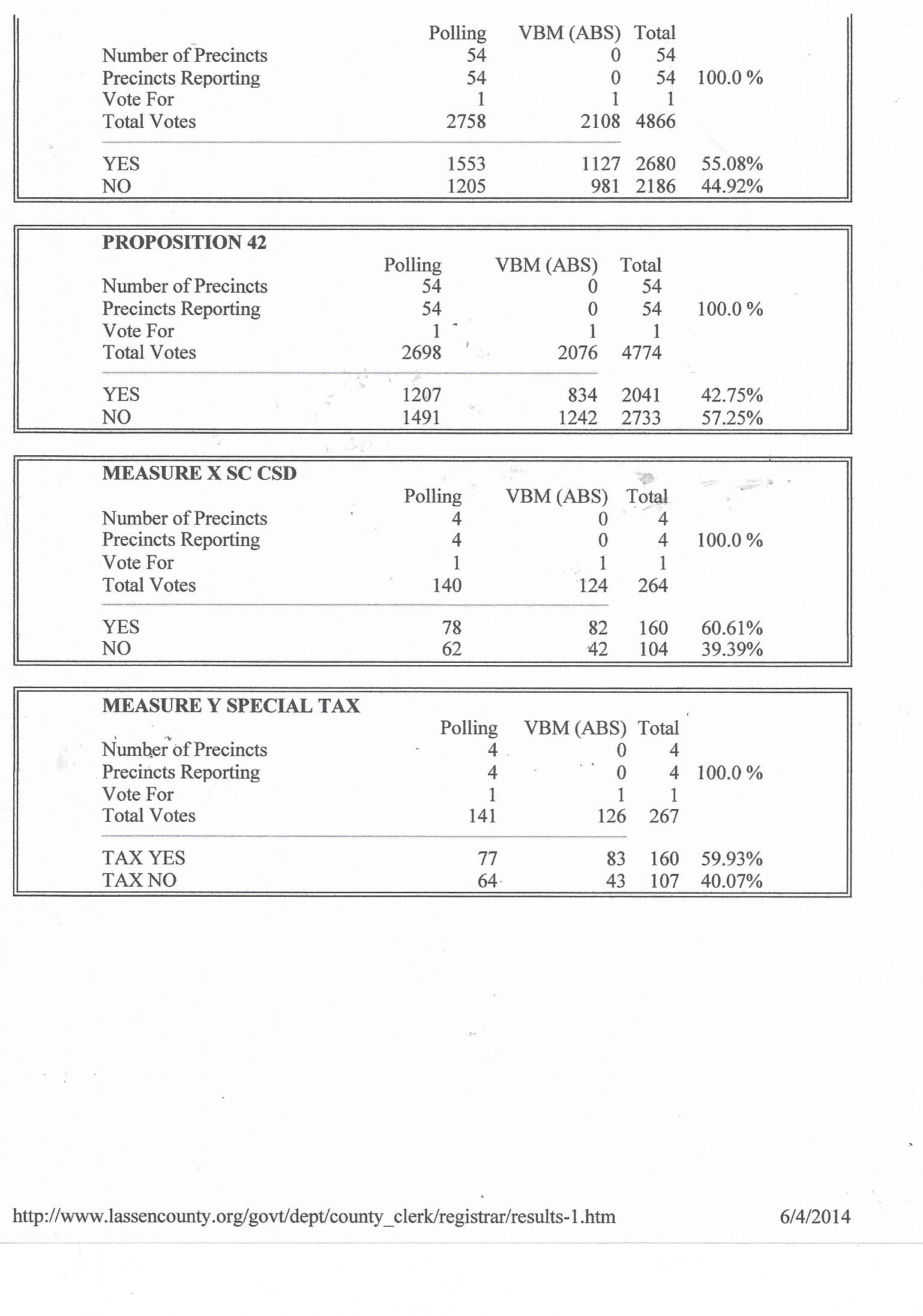 District Attorney Candidates
David Evans
County Clerk Candidates
Treasurer Candidates
Nancy Cardenas
Richard Stovall
*Brian Wilson
John Mallery
*Brian Wilson holds an elected position and should he win would relinquish his City Council seat due to a conflict of interest. However, he is not qualified under the state mandated criteria to run for County Treasurer
Auditor
Diana Wemple
*Jim Chapman
*Jim Chapman does not qualify to run for this position
Assessor
Daniel Schlueter
Tom Holabird
District 3 Supervisor
Chuck Downs
Joseph Turner
K. Max Tinnin
Jeff Hemphill
Jesse Claypool
District 5 Supervisor
*Supervisor Hammond must resign from the PSREC Board due to a direct conflict of interest
Superintendent of Schools
Richard DuVarney
Patricia Gunderson