Angel Siler Murder
JUNE 30, 2016: TRIAL DATE VACATED
William Romero Pled Guilty
to two misdemeanors and was set free for time served.
The Lassen County District Attorney has no obvious skills to hold this office
Kan We Help brings the "Archangels of Justice"
to Lassen County, on May 11, 2015, to investigate this murder
District Attorney arrested Romero on May 8, 2015 after learning there would be a private investigation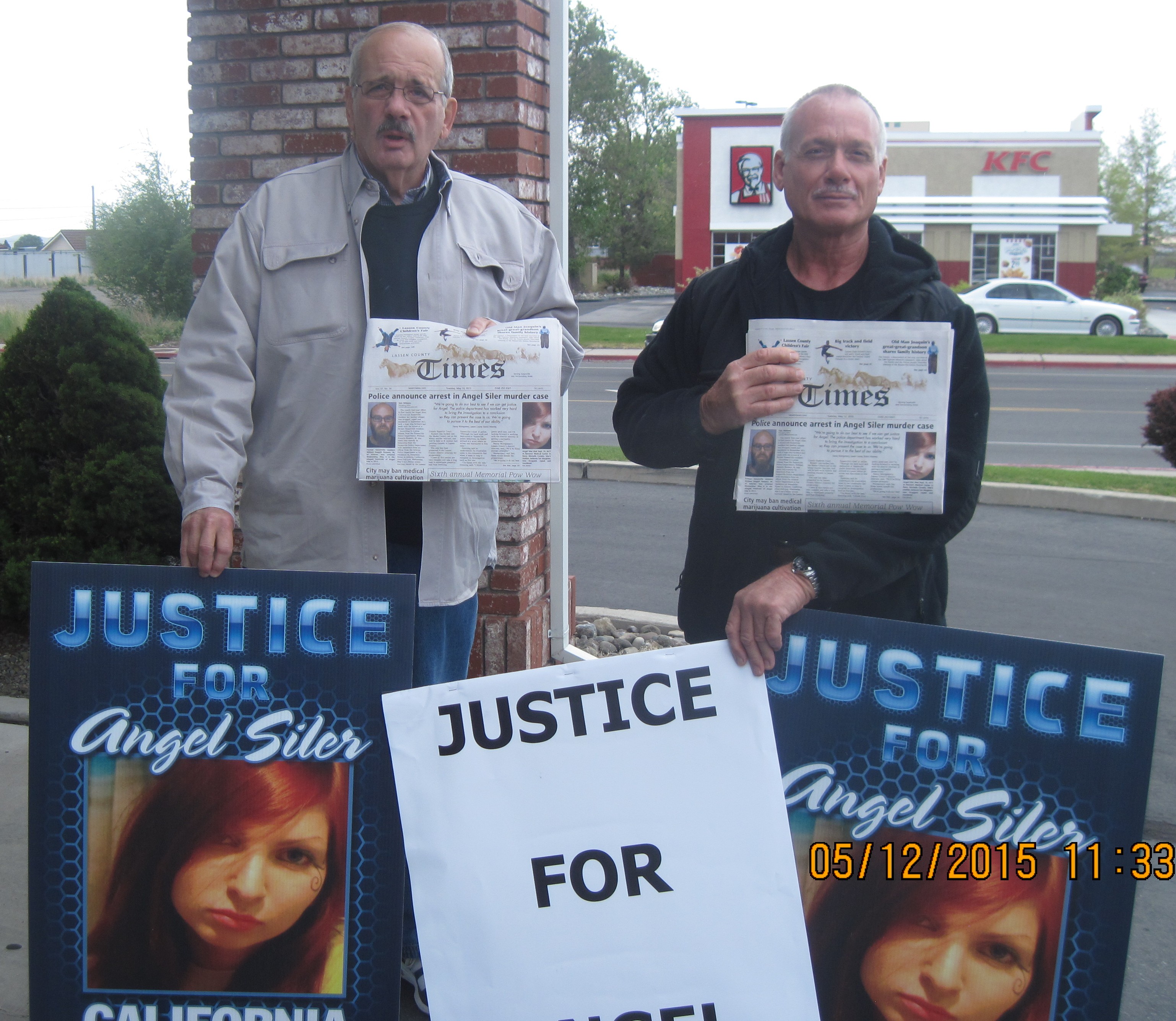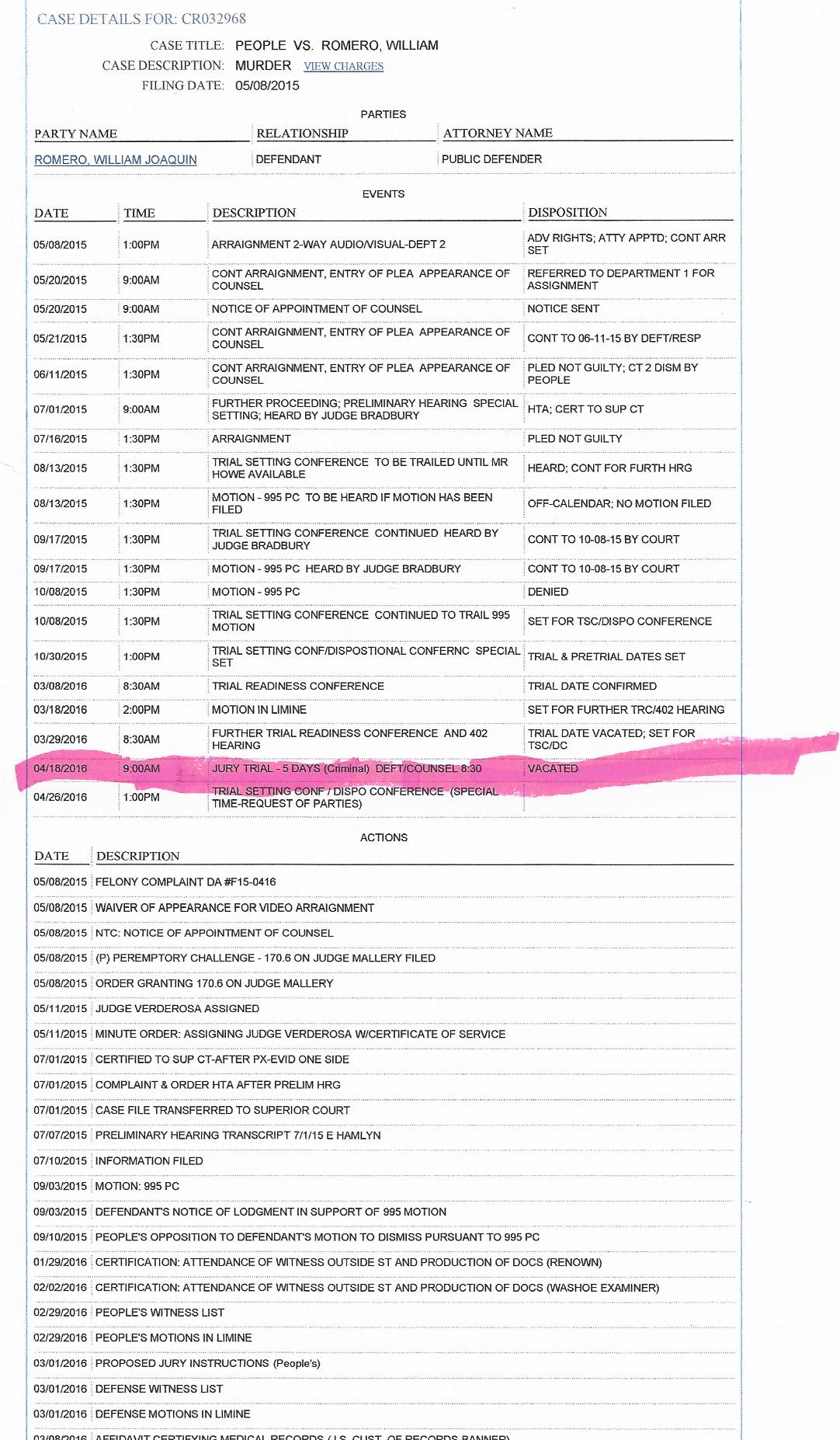 April 18, 2016 Trial of Accused Murderer Vacated
After close to a year after William Romero was arrested for the murder of Angel Siler, his attorney asks for more time to bring in "expert" witnesses.
Motion to Dismiss Denied
Trial date conference set for October 30, 2015 @ 1:00 PM
NOTE: The "Magistrate" in question, in the Motion to Dismiss, was Stephen Bradbury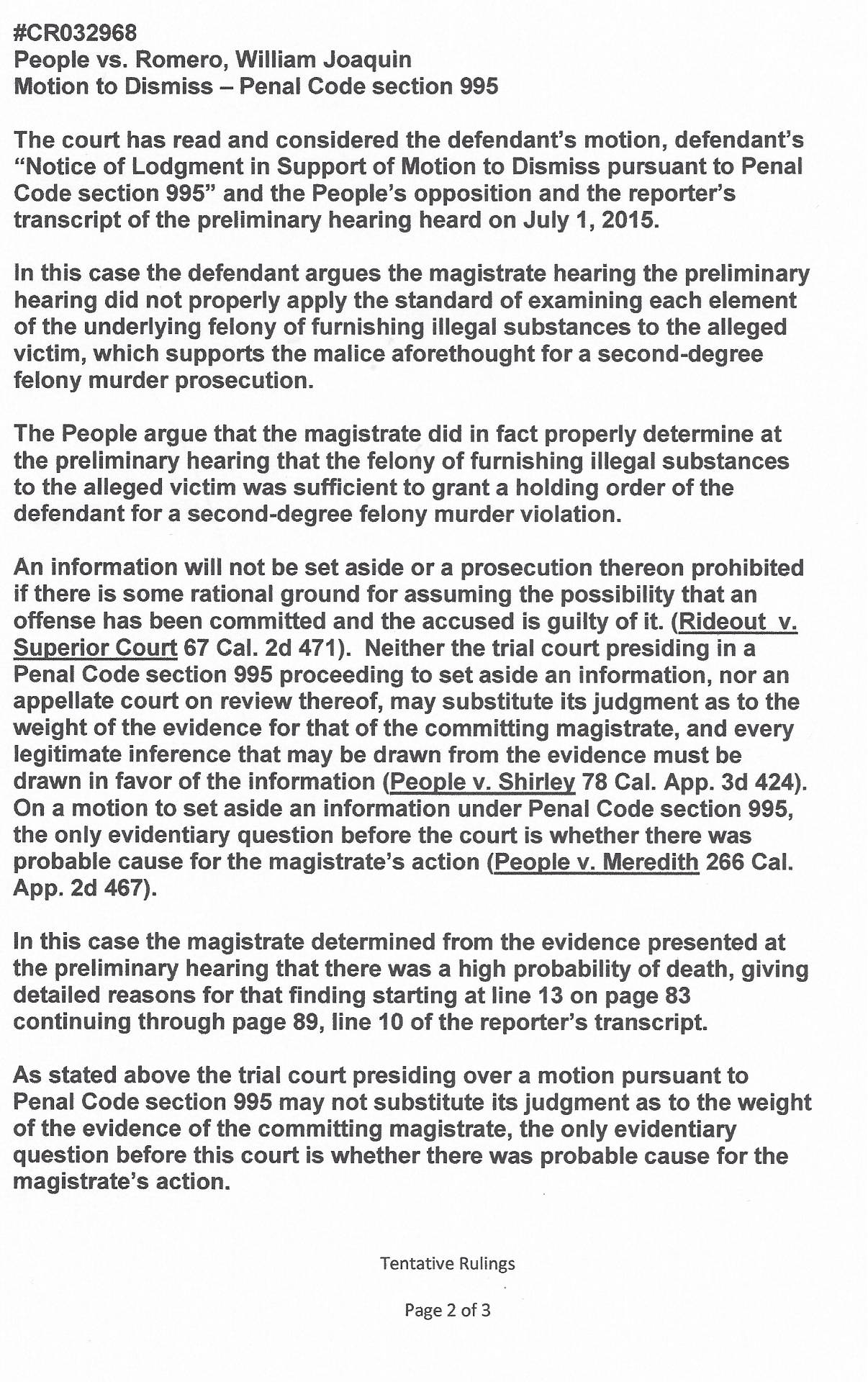 WILL JUDGE MICHELLE VERDEROSA
RELEASE
WILLIAM ROMERO
TODAY ?
Judge Verderosa was no where to be seen. Stephen Bradbury appeared at the bench to the surprise of "everyone", including the Bailiff who told visitors that Judge Verderosa would be presiding over the hearing.
No reason was given for the substitution but Bradbury ruled that there was sufficient cause to hold William Romero for the murder of Angel Siler in 2011.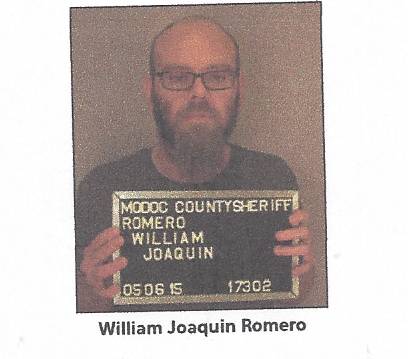 Prosecutor Dan Howe, at no point appeared interested or competent at the hearing.
Howe either has no skills to prosecute a murder trial or he has been distracted by the enormous responsibility of his new appointment as "Hearing Officer". Bob Burns just gave Howe a $5,000 contract to act, when or if, a marijuana dispute arises. The $ 5,000 appeared to have the perception of a bribe. A bribe to sabotage the Romero trial perhaps. Burns was the District Attorney when Angel Siler was murdered and he did nothing.
After today's performance the District Attorney should be looking for a Special Prosecutor.
An arraignment date was set for July 16, 2015 at 1:30 PM in Judge Verderosa's Court
Bribery Comes In Different Flavors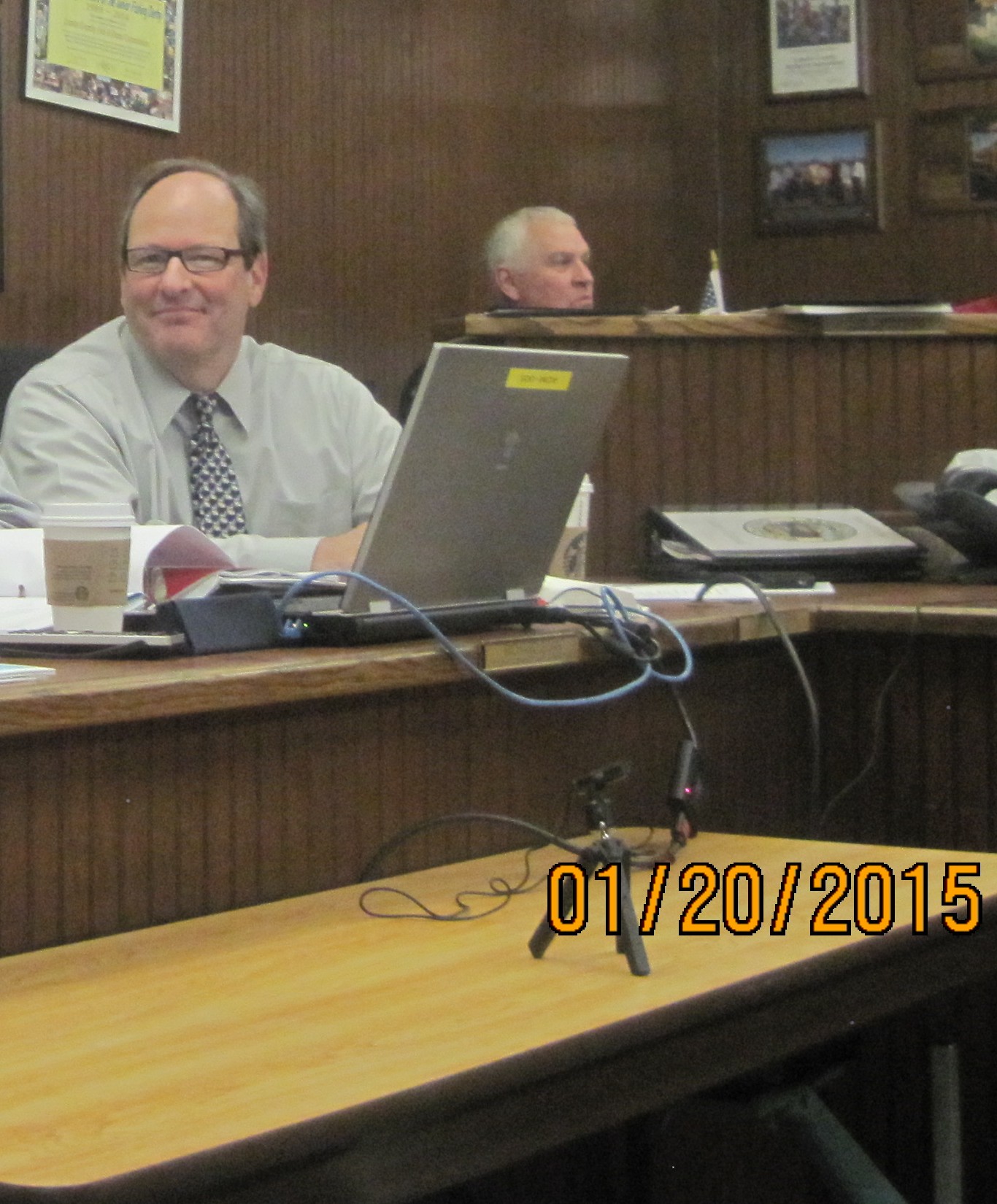 Burns: He can't be a judge. He can't be District Attorney
He thinks he is a Lassen County Supervisor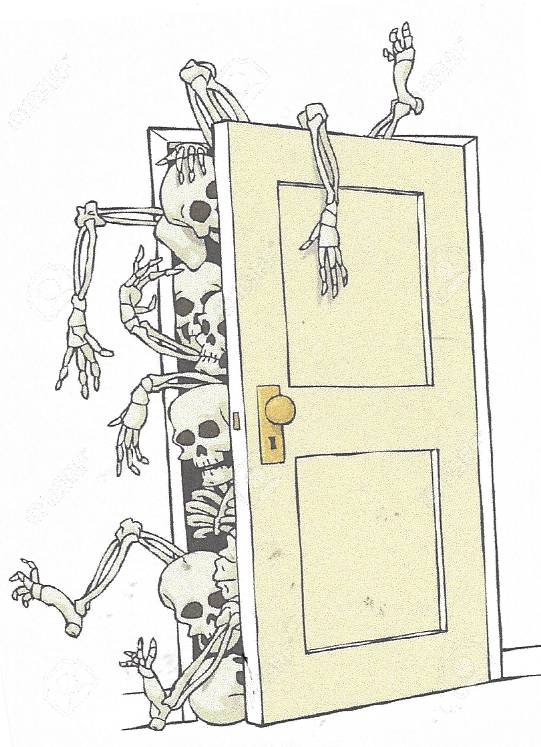 In 2011, Bob Burns was the District Attorney when 23 year old Angel Siler was raped and murdered.
BURNS DID NOTHING TO INVESTIGATE THIS CRIME THEN AND NOW HE THINKS HE CAN INFLUENCE THE ATTORNEY THAT HAS BEEN ASSIGNED TO THIS SUSANVILLE CAPITAL MURDER CASE..........DAN HOWE
Burns thought up this scheme to suddenly give his friend, DAN HOWE, a new $5,000 contract and no one would notice.
CAO refused to disclose how he was going
to pay for this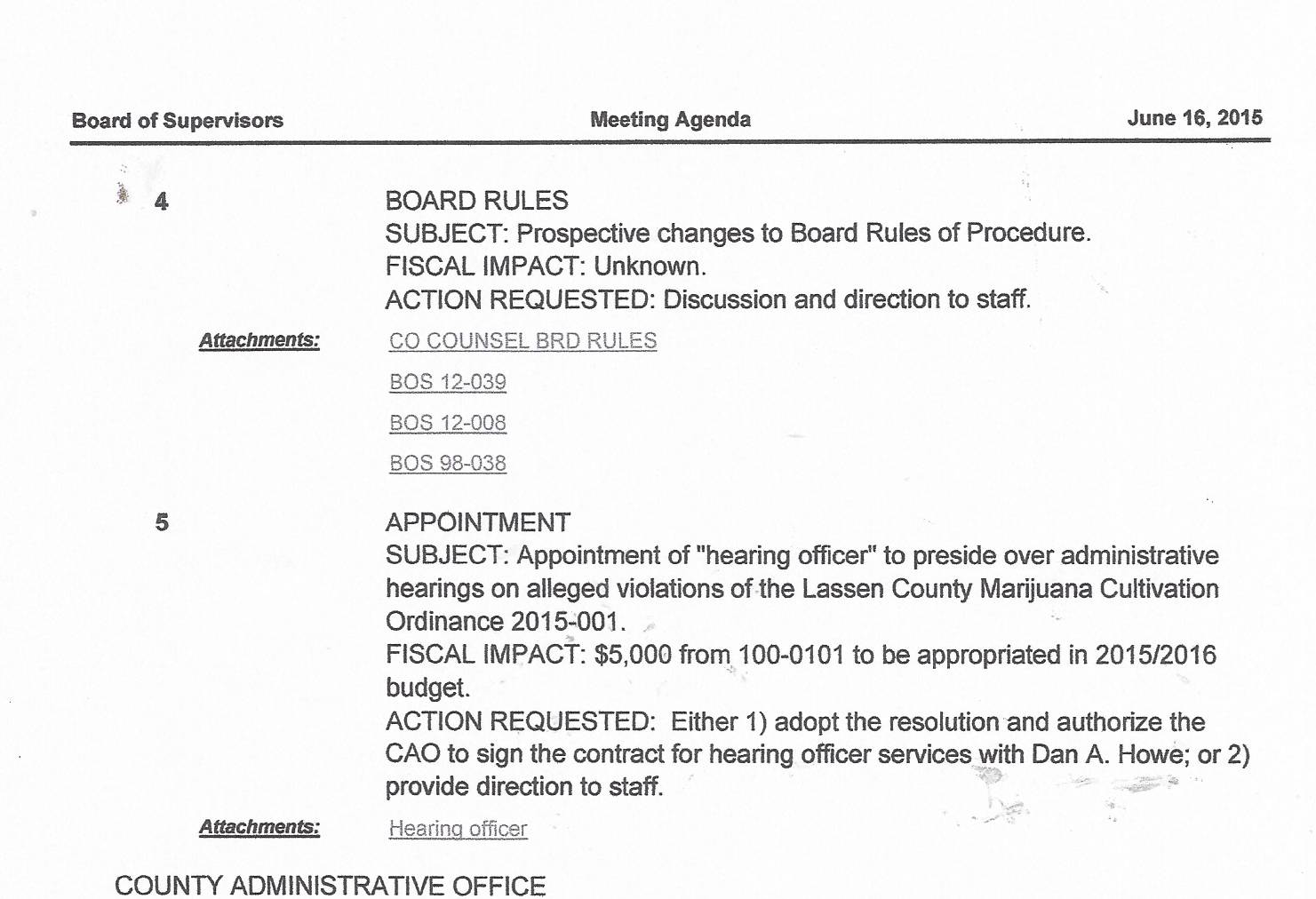 DAN HOWE WORKS
FOR
DISTRICT ATTORNEY STACEY MONTGOMERY.
WILL THIS
$5,000
HELP HOWE FOCUS ON THIS CAPITAL MURDER CASE?
WILL DAN HOW ACCEPT THIS BRIBE?
William Joaquin Romero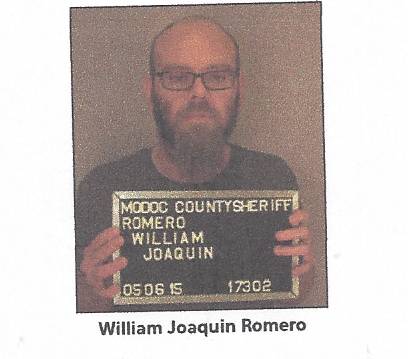 Turned Down Plea Deal on June 11
and
Will Face a Murder Charge
for the
2011 Rape and Death of 23 year old
Angel Siler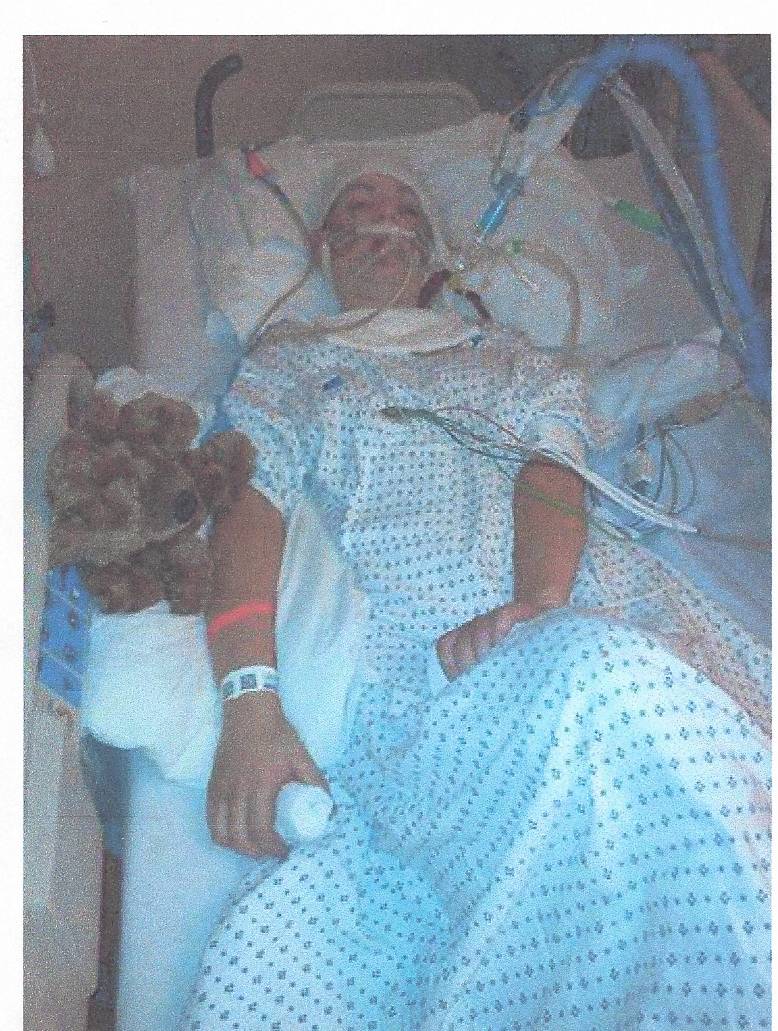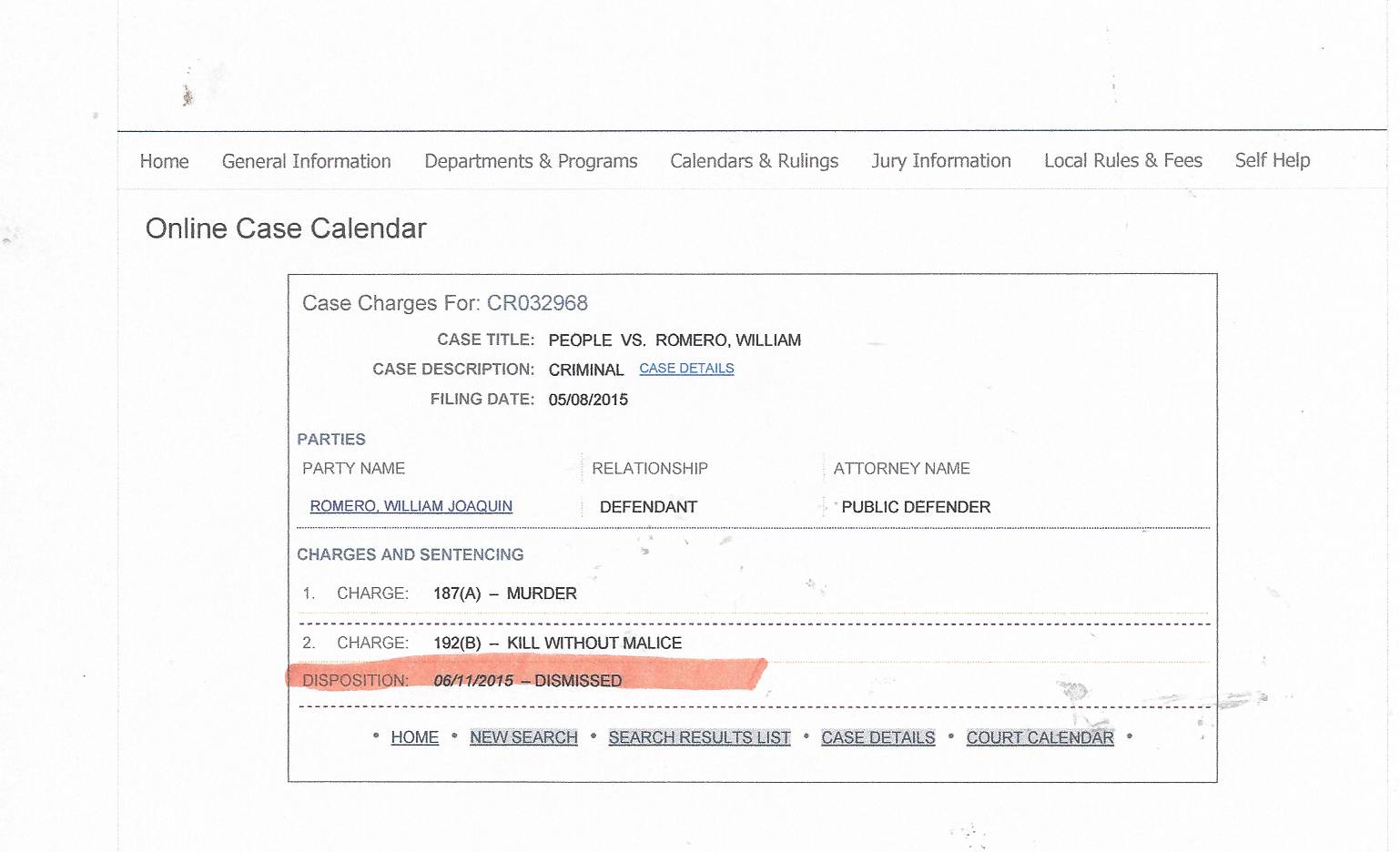 Romero was offered six years in prison, by Deputy District Attorney Dan Howe, if he plead guilty to the lesser charge of "Kill without Malice", and Romero turned it down
Judge Verderosa asked Romero if he understood that the penalty for murder could be life in prison. Romero responded that he understood.
KAN WE HELP BROUGHT THE ARCHANGELS OF JUSTICE TO SUSANVILLE
to investigate this 2011 rape/murder
AND
THEN, AND only THEN WAS ROMERO ARRESTED
In 2011, Bob Burns was Lassen County's District Attorney when this rape/murder occurred and he made the decision to ignore the evidence and pleas from Angel Siler's family to investigate this rape/murder.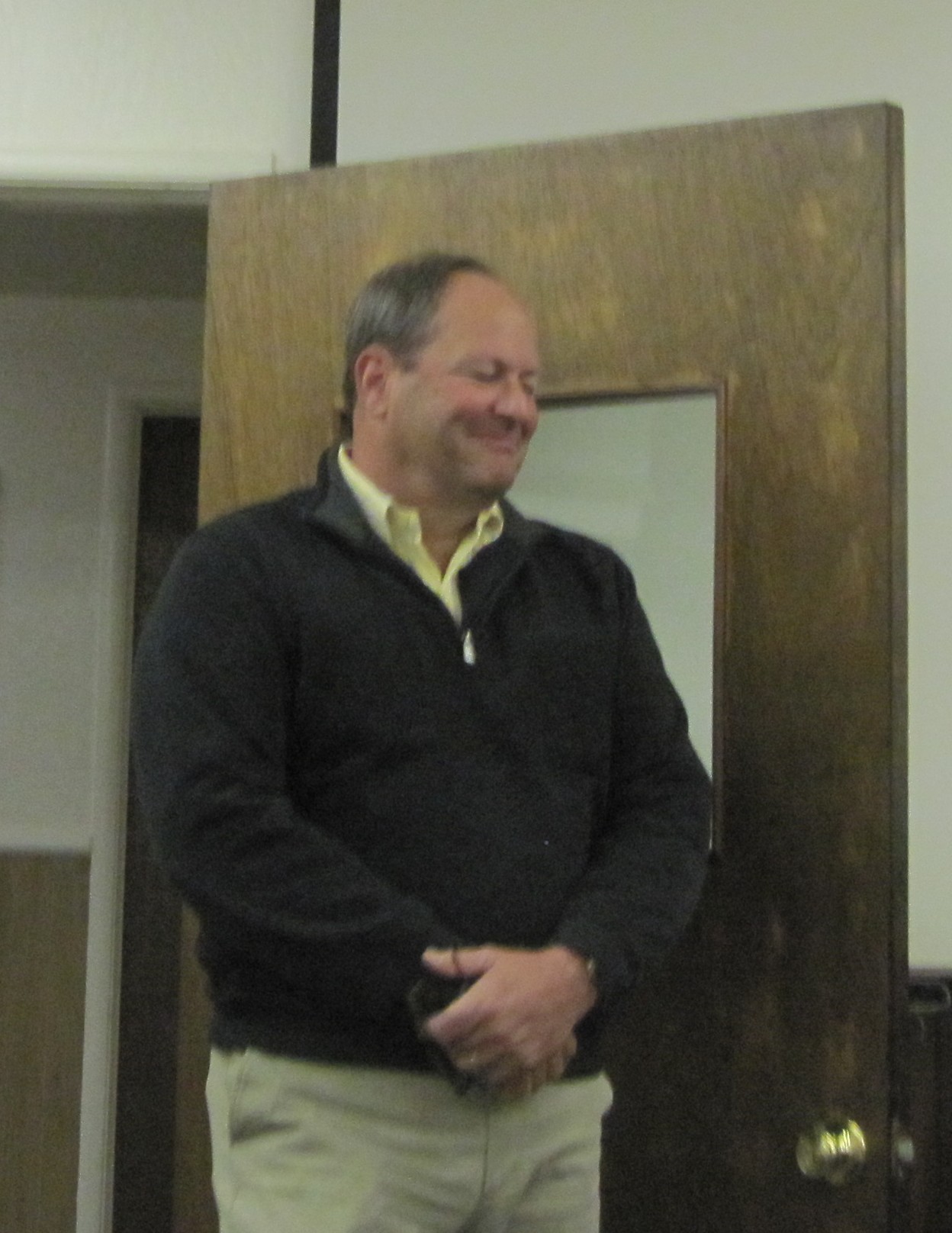 IGNORED AS IN......DISMISSED HER DEATH AS INSIGNIFICANT AND NOT WORTH INVESTIGATNG
Now, Bob Burns (Lassen County Counsel) wants to distract the prosecutor Dan Howe, from this MURDER TRIAL, by assigning more "duties" or is this just a bribe to look the other way ??
Isn't this a call that should be made by the current DISTRICT ATTORNEY?
Burns wants the Board of Supervisors to hire Dan Howe as the "Hearing Officer" for marijuana cases.
Mr. Burns wants to pay Dan Howe
a bonus of $5,000.
That's politics in Lassen County
Burns has placed this issue as the last item (Agenda item H-5) on the last page of the Board of Supervisors June 16, 2015 meeting Agenda.
[Typically, this type of work, is contracted out to attorney Andrew Haut]
William Romero, arrested recently for the 2011 murder of Angel Siler, appeared before Judge Verderosa this afternoon for arraignment.
DA Bob Burns did nothing to investigate this 23 year old's murder in 2011.
Susanville Chief of Police Jeff Atkinson did nothing to investigate this murder in 2011.
NEW DA MUST now CLEAN UP
AFTER BOB BURNS
William Romero's bail is now set at $1.5 million. Romero's Public Defender Rhea Giannani was granted a Continuance (for entry of plea) until June 11, 2015 at 1:30 at the Riverside Hall of Justice in Susanville, CA
THE COURT ROOM WAS FULL
AT THE ARRAIGNMENT HEARING TODAY
Justice for Angel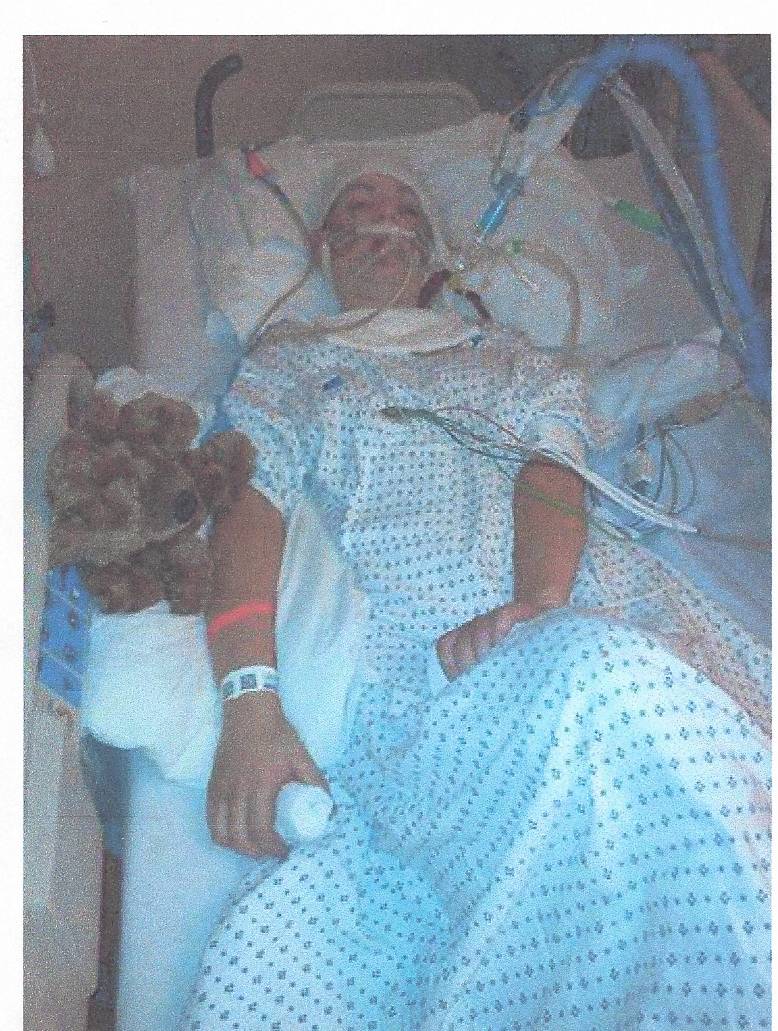 Lassen County Board of Supervisors
to Review
? Performance ?
at their May 19, 2015 Meeting
Former District Attorney Robert Burns did
absolutely nothing about the murder of Angel Siler
in
2011, 2012, 2013, 2014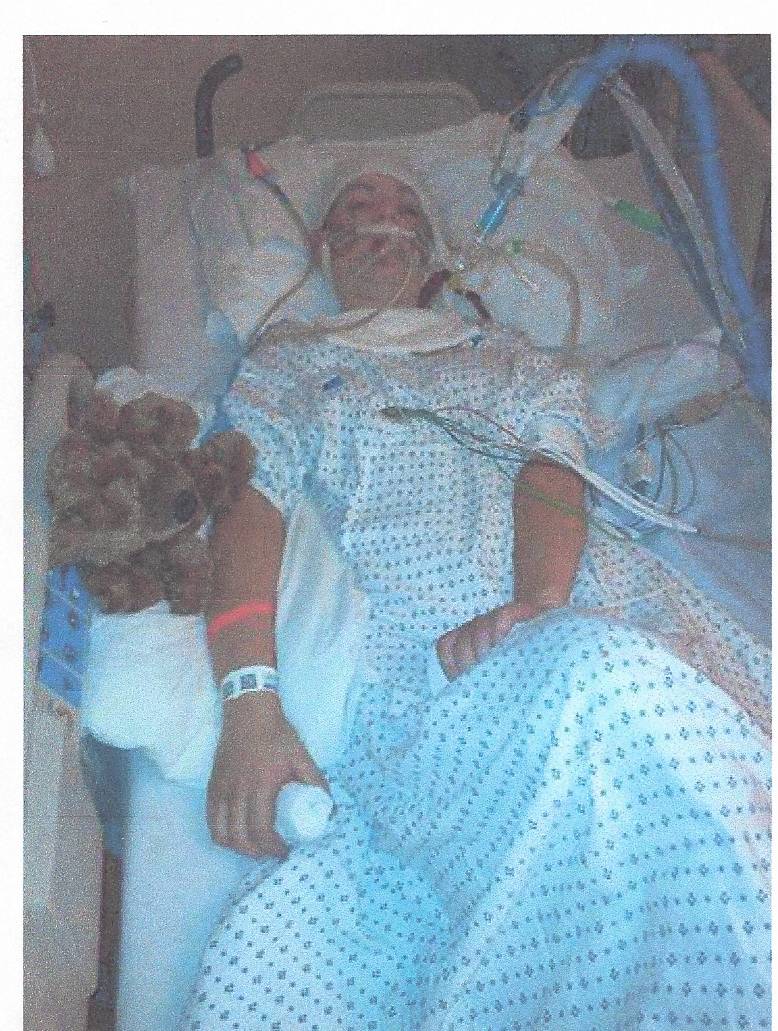 Lassen County Counsel Robert Burns did
absolutely nothing when Kan We Help demanded
that Tom Hammond recuse himself
from the Amedee RFP in Herlong
WILL THESE ELECTED SUPERVISORS GIVE "BOBBY"
AN
ATTA BOY...........?
Hail Interuptus
Moments later a torrential downpour of snow, hail and rain came down, but not before honks of support came from passing cars and truck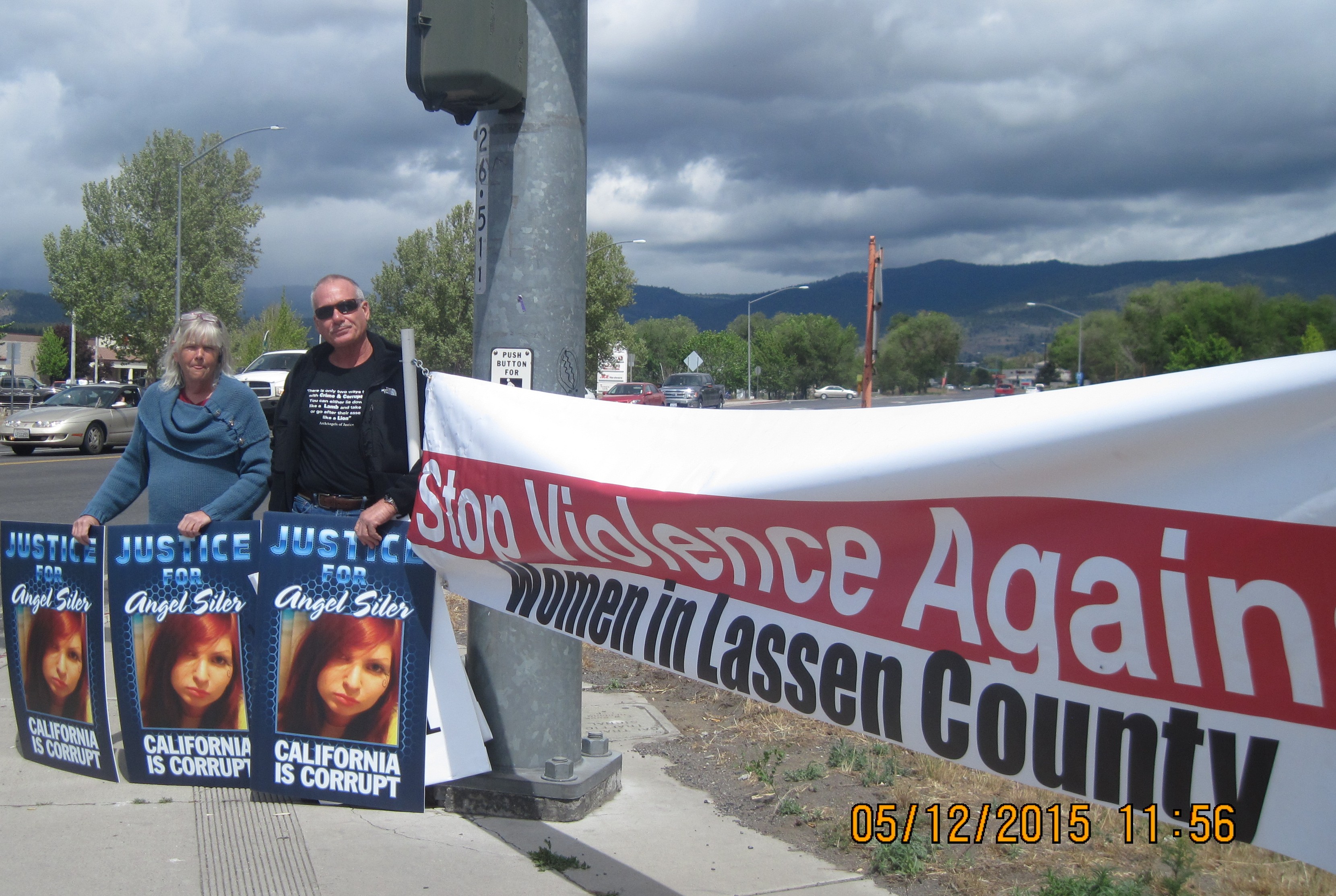 Debbie Miller & Sal Rastrelli hold posters supporting Justice for Angel Siler, who was murdered in 2011 without any investigation by Susanville Police or the District Attorney Robert Burns
STOP VIOLENCE
AGAINST WOMEN
RALLY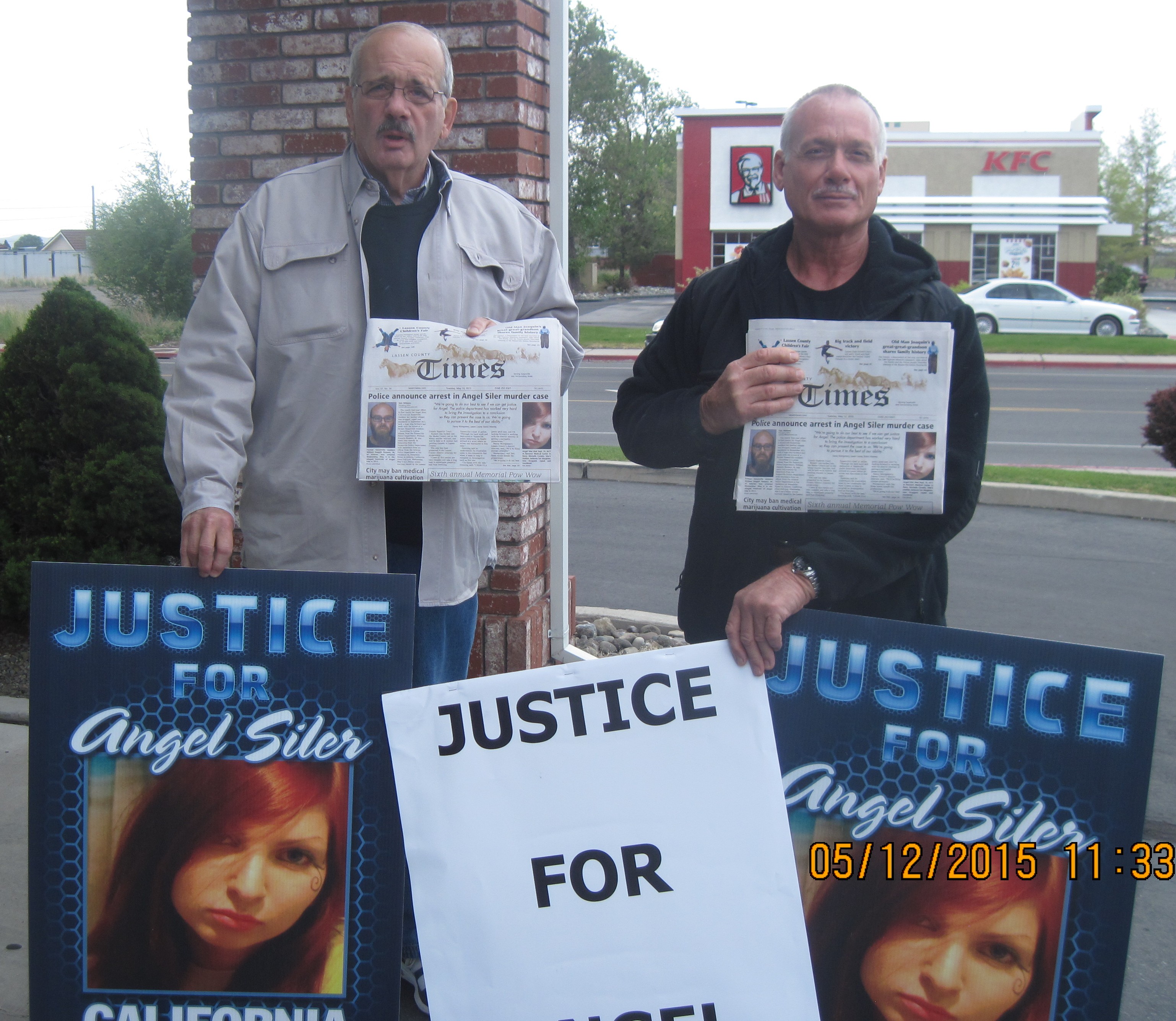 "Archangels of Justice"
Ira Robins and Sal Rastrelli came to Susanville to investigate why the Susanville Police did not investigate Angel's murder. Days before they arrived the Susanville Police claimed they solved the case and arrested William Romero. Everything in their file was given to them by Angel's mother. No investigation was ever done, no matter what they claim years later.
May 12, 2015 @ 11:00 AM to 12:00 PM
Corner of Main Street & Riverside Drive
(ending at the New Courthouse on Riverside Drive)
Susanville, CA
WATCH THE CHICAGO RALLY HELD ON MAY 9, 2015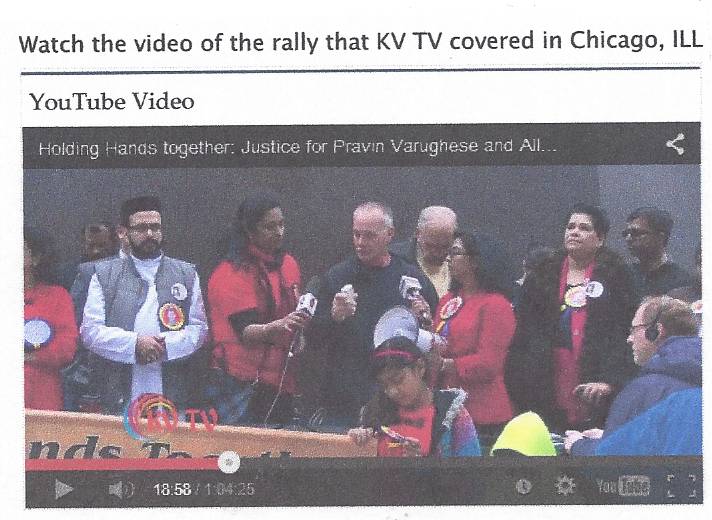 Ira Robins and Sal Rastrelli will be in Susanville today
to investigate "why" Lassen County
law enforcement
DID NOTHING
about Angel Siler's murder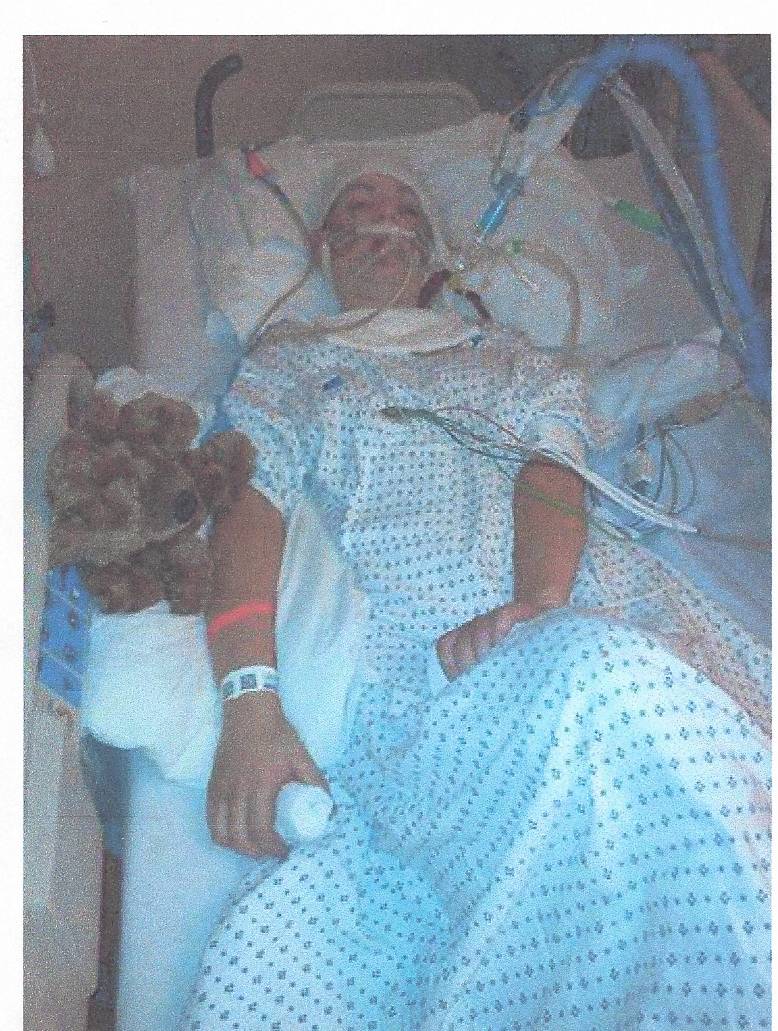 Kan We Help brought the Archangels of Justice, Ira Robins and Sal Rastrelli to Lassen County to find out why the
Susanville Police Department and District Attorney Robert Burns
did not investigate the three men that were connected to Angel Siler's death in September of 2011.
After, the Susanville Police Department found out that the Archangels of Justice were coming they arrested one of the men connected to the murder of Angel Siler, on May 8, 2015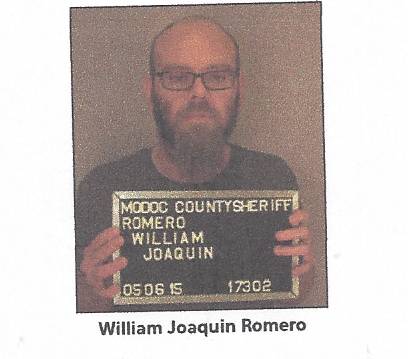 District Attorney Robert Burns did nothing
More at: Lassen County Scoop
Archangels of Justice, Ira Robins and Sal Rastrelli will arrive on Monday to investigate why
nothing was done when Angel Siler was killed
in 2011
UNDER THE MOUNTING PUBLIC PRESSURE
AND ON THE EVE OF THE ARRIVAL
OF THE
ARCHANGELS OF JUSTICE
WILLIAM ROMERO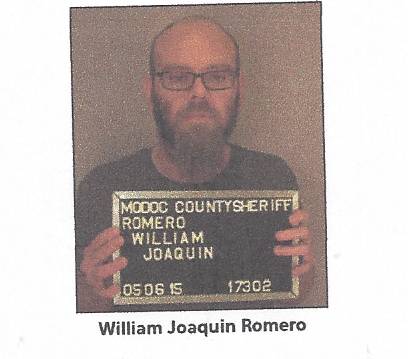 WAS
ARRESTED TODAY
FOR THE
MURDER
OF ANGEL SILER
Penal Code 187 (a): Murder is the lawful killing of a human being with malice aforethought
Penal Code 192 (b): Involuntary-in the commission of an unlawful act, not amounting to a felony; or in the commission of a lawful act which might produce death, in an unlawful manner, or without due caution and circumspection.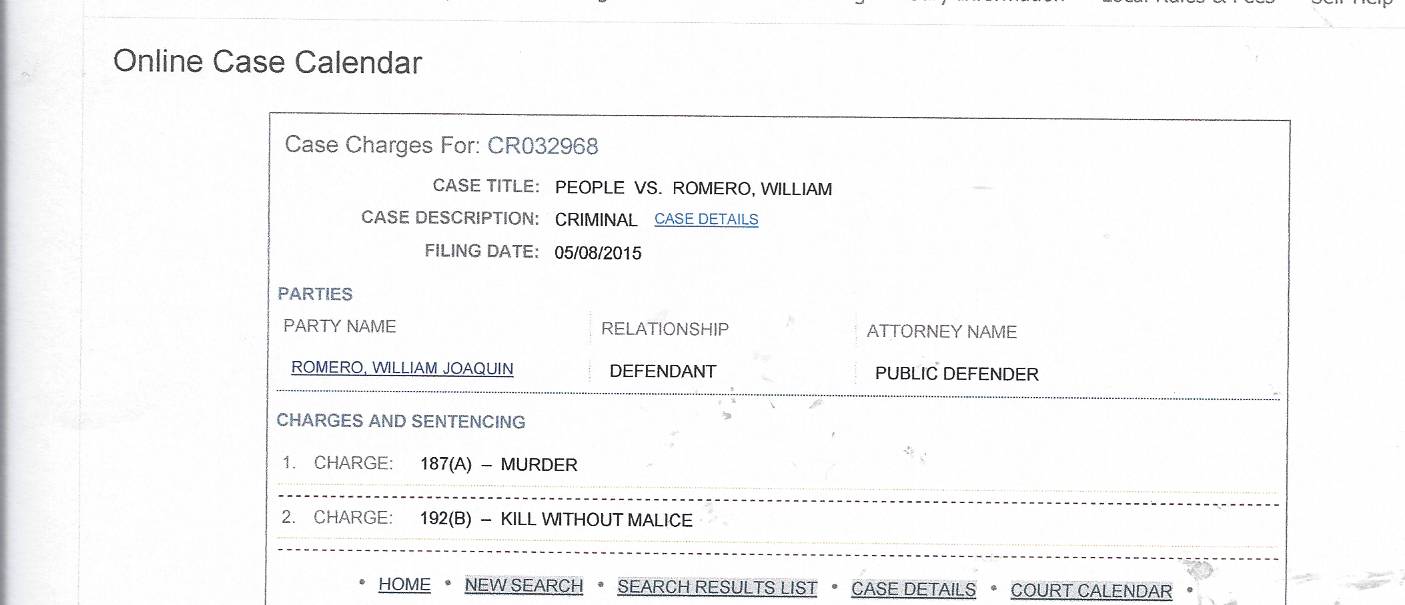 Former District Attorney Robert Burns did
absolutely nothing about this murder in
2011, 2012, 2013, 2014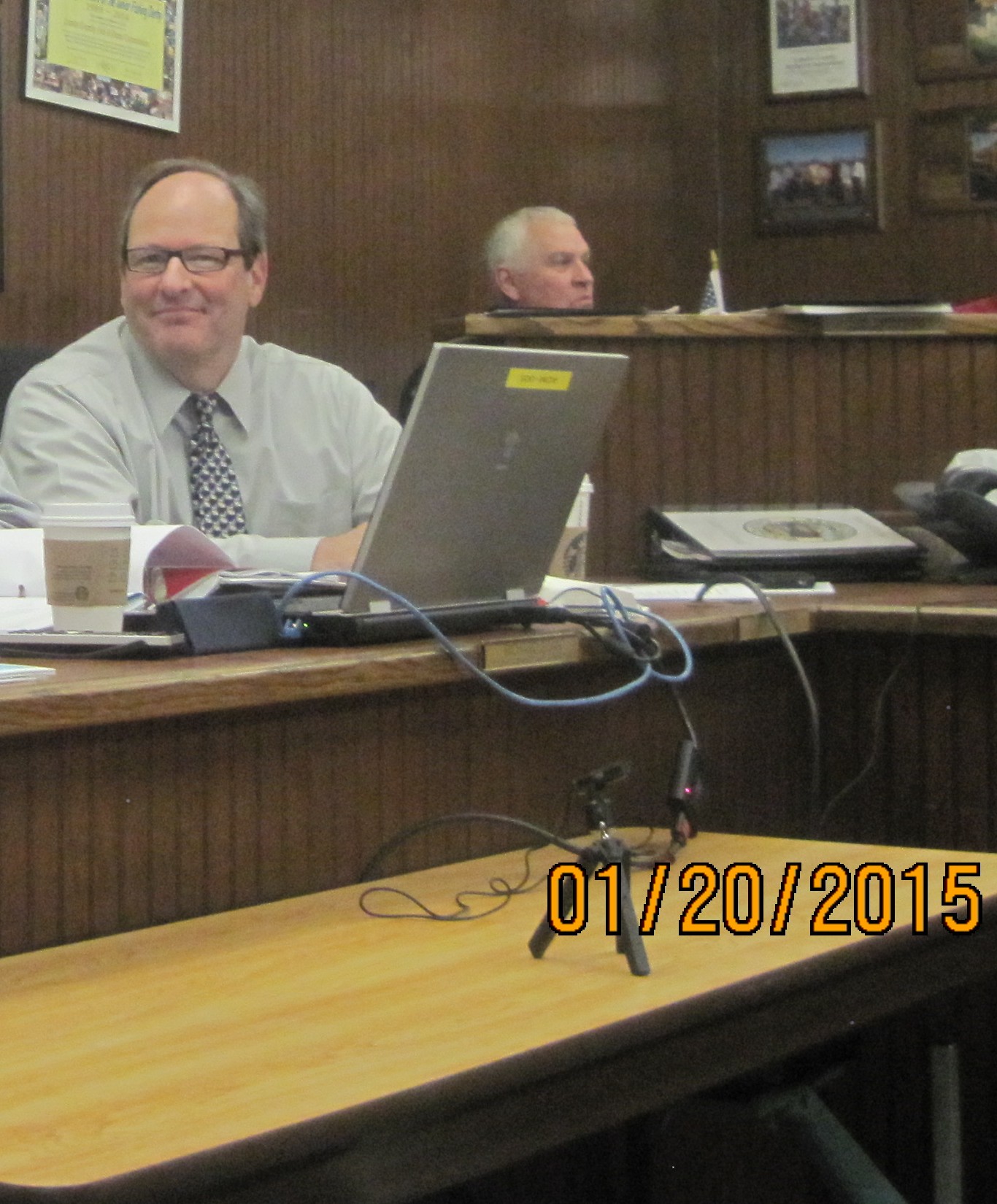 Worst Lassen County District Attorney/Worst Lassen County Counsel.....EVER