SUSANVILLE GOLF COURSE
Despite Huge Losses City of Susanville Tries to Keep Golf Course Open One More Year ?
Old news about an OLD PROBLEM
NOTE: If the City of Susanville sells the Golf Course, Fred Nagel gets paid. If the City closes the Golf Course but the property remains "recreational", Nagel gets ZERO
Susanville City Council Agrees to Fire a Fireman in Order to Fund Their Failing Public Golf Course
How shameful....................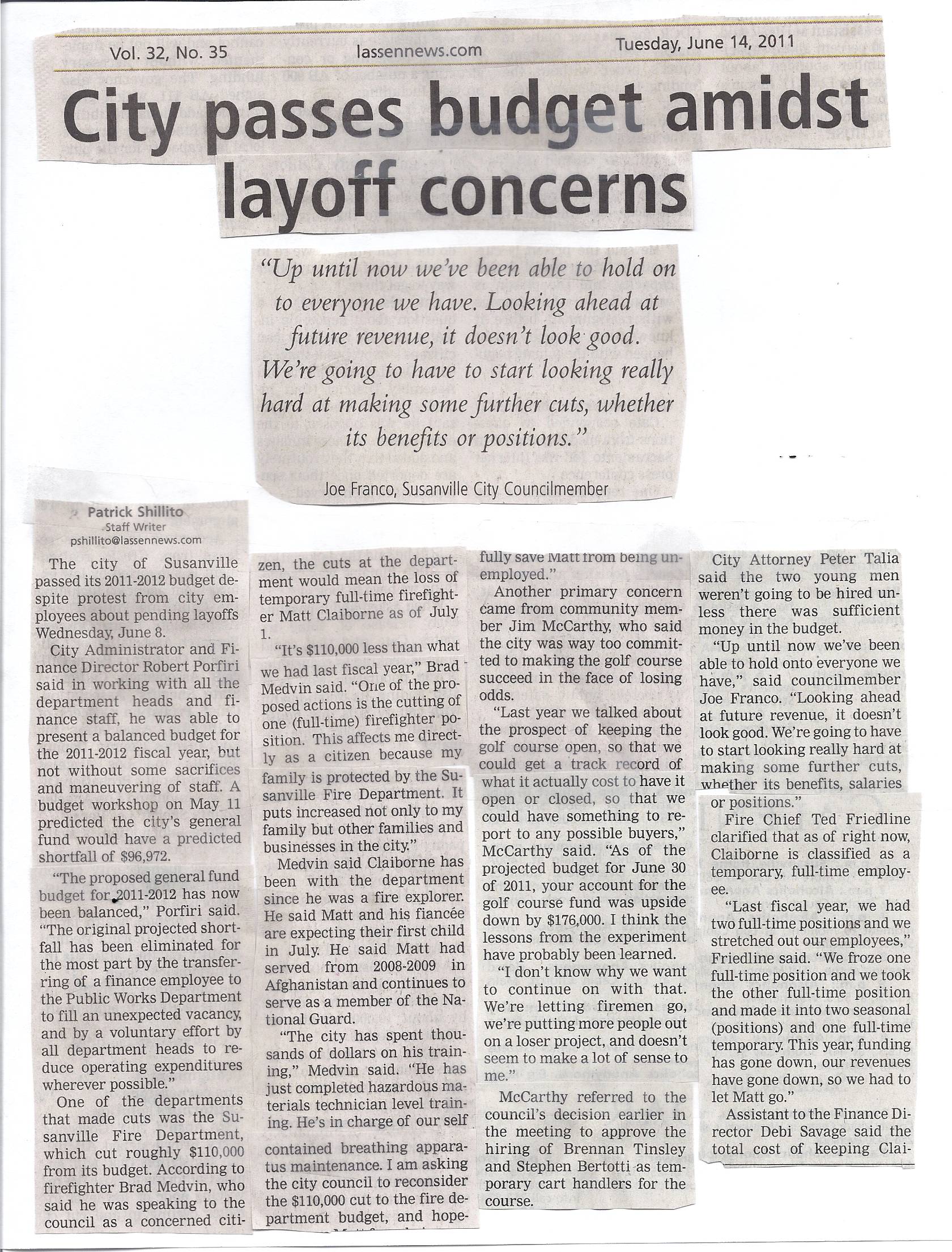 Susanville Sinking more $$$$ into Old Golf Clubhouse
Cady Defaults on $1.4 Million Dollar Golf Course Loan in 2007.
What the Hell has the City of Susanville Done with this loan for the last Four Years ?Did anyone bother to ask?
Lassen County Times, February 22, 2011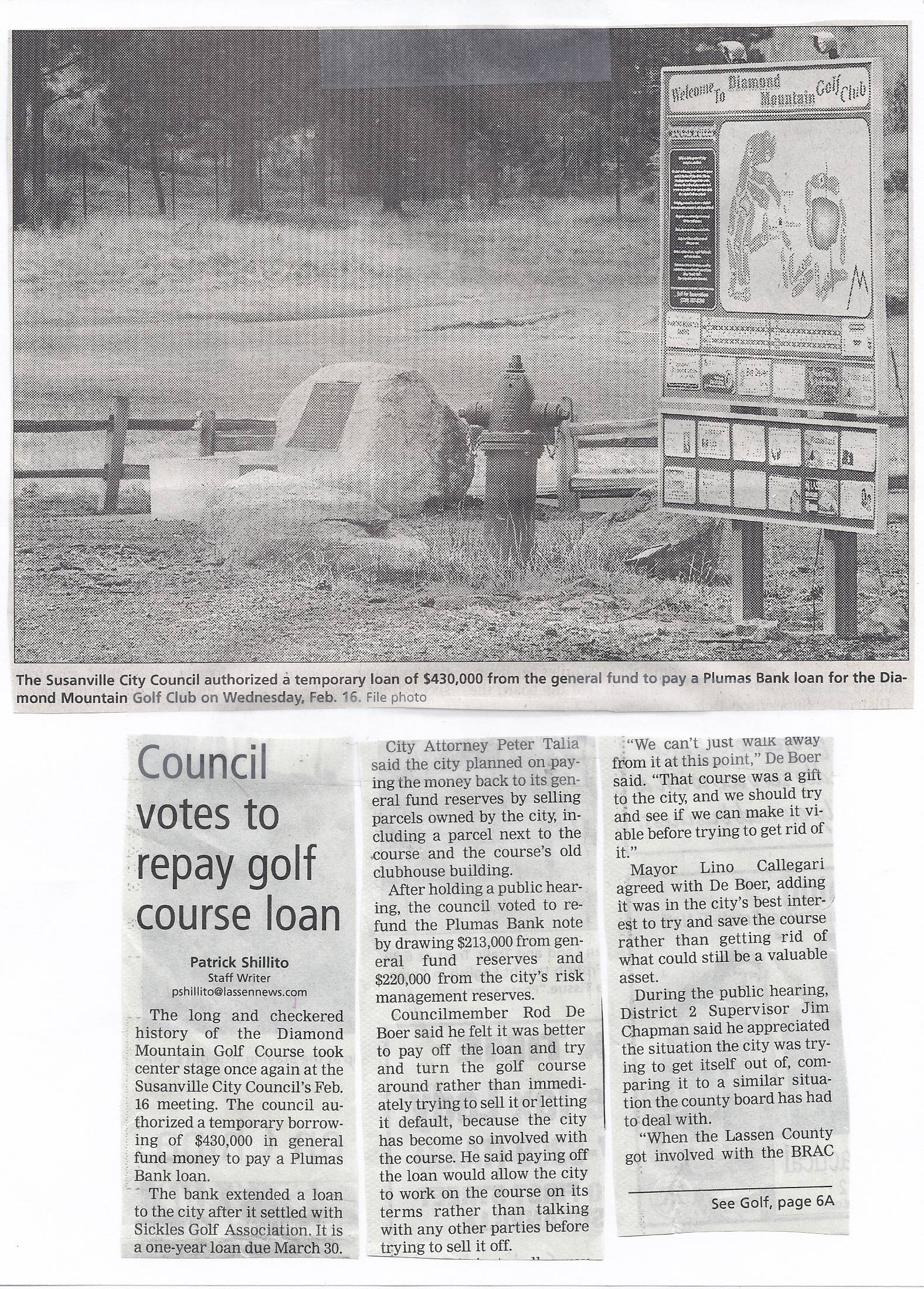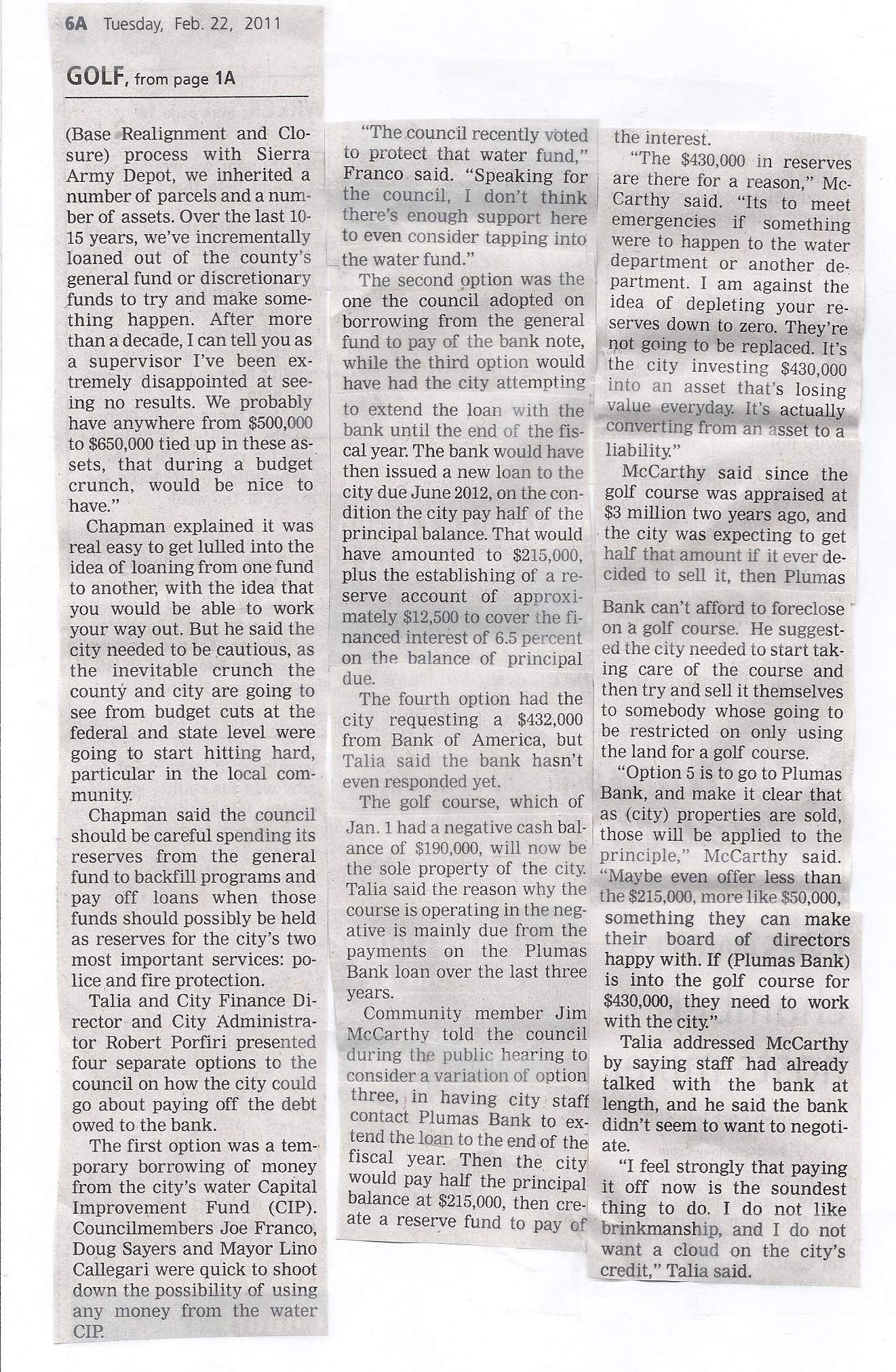 The City of Susanville asked Plumas Bank to reduce Cady's loan balance to $430,000 in 2007.
Plumas Bank has bent over backwards to help the City of Susanville with this debacle.
Diamond Mountain Golf Course Just a Huge Exploited "Game" With Public Money
LCT reporter gets it wrong. City of Susanville has owned the golf course since the Nagel tax deal in 1968 (see "March 9, 2010" below). The City of Susanville has signed management contracts over the years that have been disasters.
Public records indicate that on April 28, 1968 the Nagels created a corporation, Lost Meadows Golf and Recreation Club, Inc. for the property now referred to as Susanville's public golf course.( This corporation was only needed temporarily and according to State records no longer exits. The Nagels created a Trust to handle future deals)
On September 3, 1968, the City of Susanville passed Resolution 68-1023 that essentially was an agreement to purchase land from this corporation but has a huge caveat. The City could not "sell" any portion of this property without paying the Nagels.
Susanville Golf Course hasn't changed ownership since 1968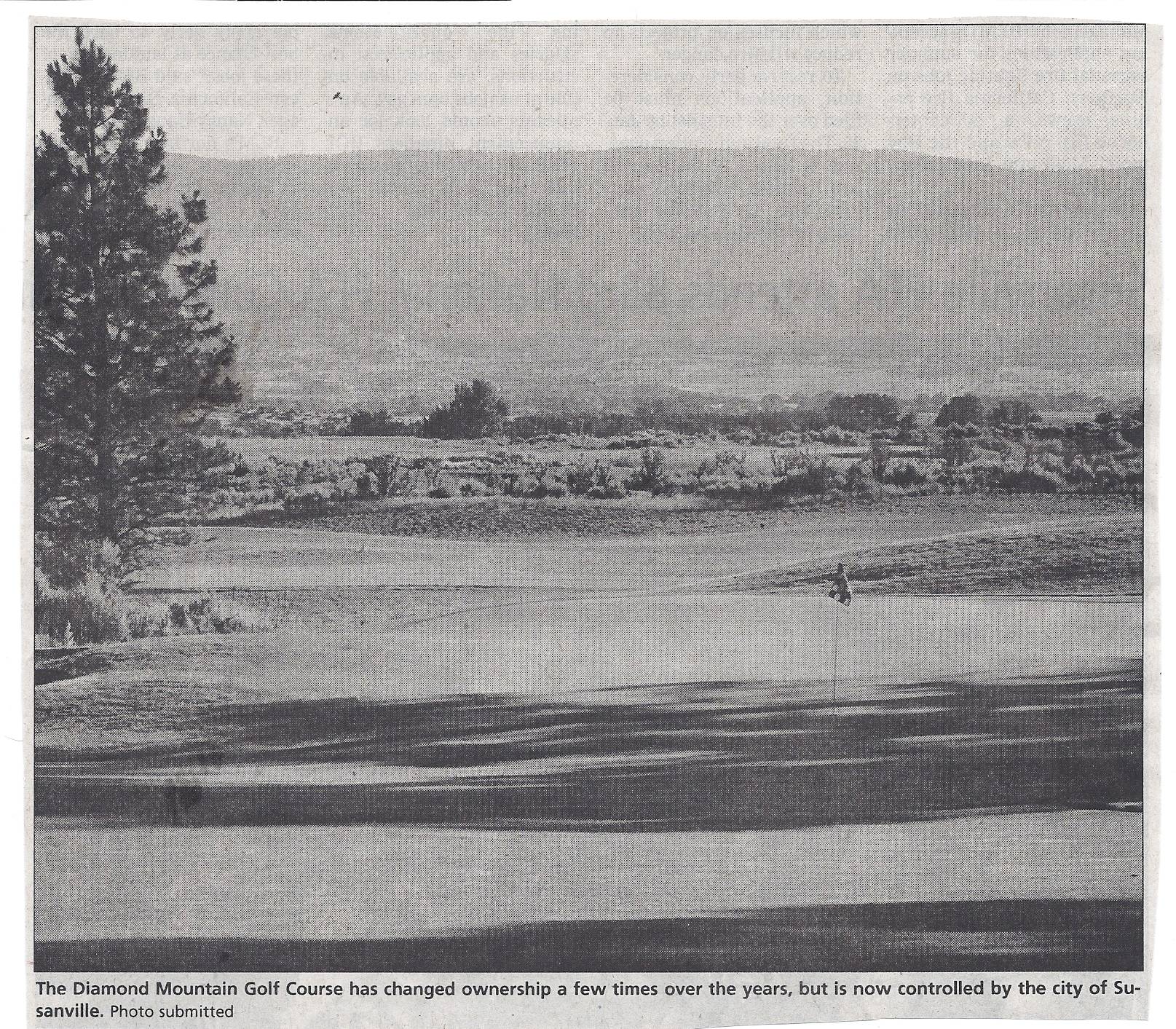 CITY MANAGERS NOT TELLING THE TRUTH ABOUT THE GOLF COURSE
A few "rich guys" want the city to subsidize their golf
Susanville pays $154,000 and receives $19,000
YOU DO THE MATH........
The first parcel sold from the Golf Course was to pay off Frank Cady's loan at Plumas Bank. Susanville City Officials allowed Frank Cady to use public lands for collateral on a personal loan. Cady defaulted on the loan and the City sold a parcel to pay the balance of the loan. Now they are using excuses to sell off another parcel because the City Officials have no idea what they are doing. TURN IT INTO A PARK WITH AN INDOOR RECREATION CENTER..............
The Nagel family still owns
the Susanville Golf Course
Lassen County, owned by a few
Public records indicate that on April 28, 1968 the Nagels created a corporation, Lost Meadows Golf and Recreation Club, Inc. for the property now referred to as Susanville's public golf course.( This corporation was only needed temporarily and according to State records no longer exits. The Nagels created a Trust to handle future deals)
On September 3, 1968, the City of Susanville passed Resolution 68-1023 that essentially was an agreement to purchase land from this corporation
On September 4, 1968, it was made to appear that Fred Nagels parents gave the City of Susanville the property now known as the Susanville City public golf course, simply not true.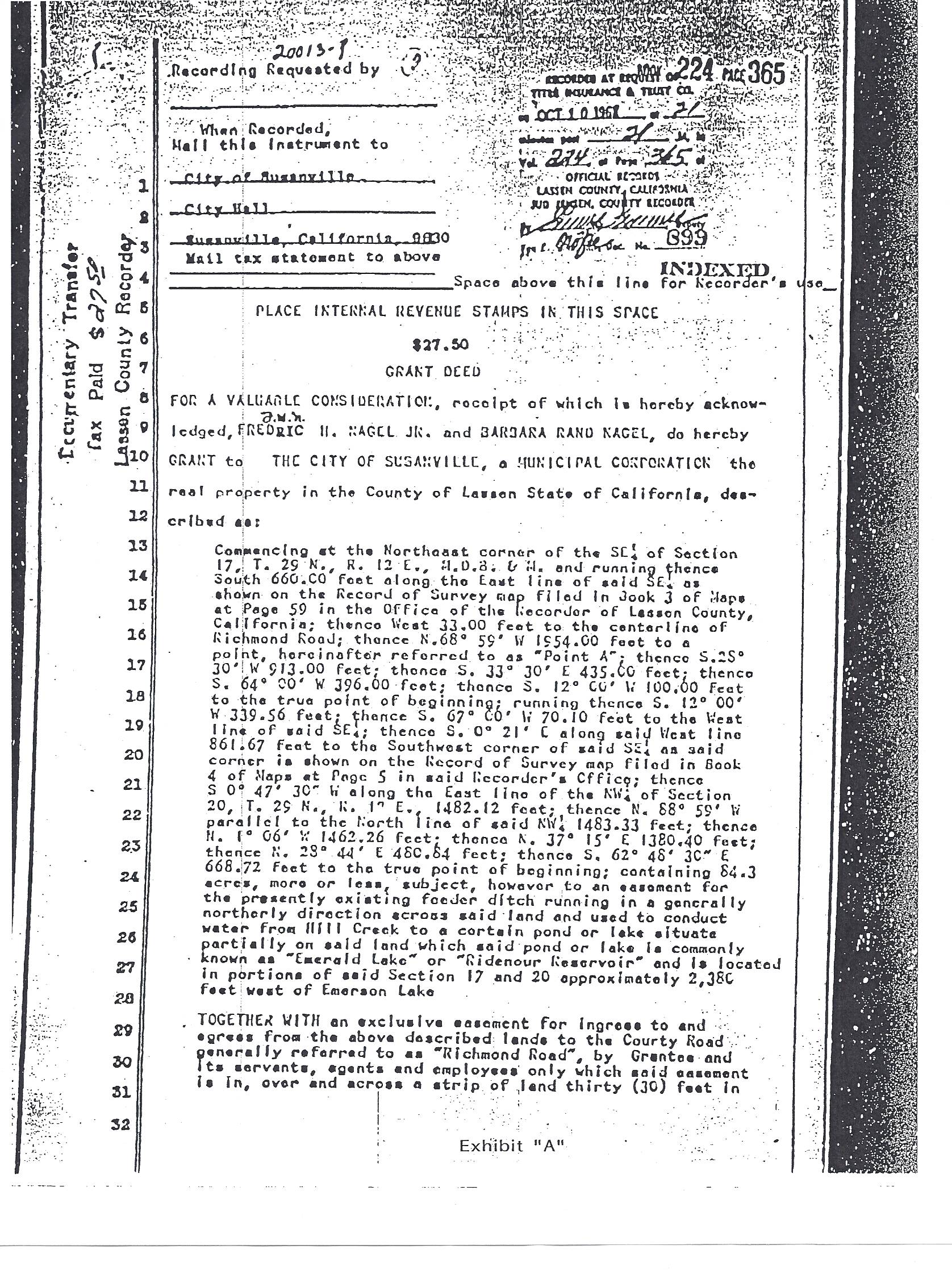 In the fine print, if Susanville wanted to use the property for anything other than a golf course, the property reverted back to the Nagels. Every time any property was sold off for residential reasons, the City would have to buy it from the Nagels.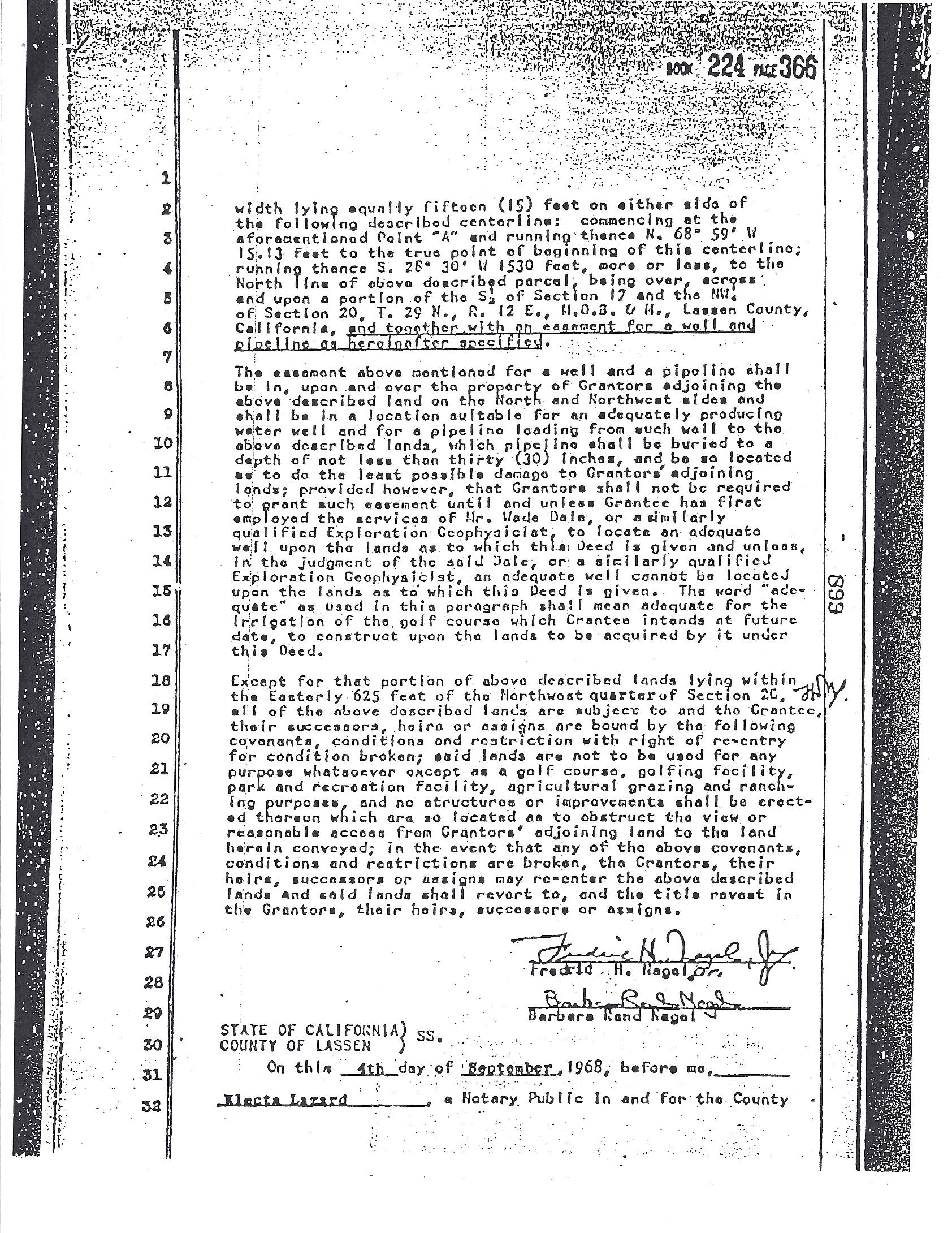 Not a bad deal for the Nagels. The City is exempt from any taxation. The Nagels don't pay any taxes on the property while it is in the City's name. These "land deals" have been going on since 1968.
It gets better......May 30, 2006, Frank Cady (LMUD's General Manager) [Keep in mind that Fred Nagel is on the LMUD Board] files for change of ownership in the corporation managing the golf course, Sickles Golf Associates, Inc. (SGA was formed May, 24, 1999) . Presently, Frank Cady's SGA is a post office box at the UPS store in Susanville.
Cady then takes out a loan of $1.4 million dollars for improvements to the golf course. Plumas Bank and the City of Susanville both approve Cady's use of the golf course as collateral for his loan.
This answers the question of why Frank Cady was allowed to manage the golf course while a full-time employee of the Lassen Municipal Utility District and why the Nagels allowed Cady to use their property for collateral.
April 2007, one year later, Frank Cady suddenly defaults on his "million dollar" loan. NO ONE in the City of Susanville or Plumas Bank wants to know what Cady did with the money. NO ONE goes after Frank Cady's assets to pay back his loan. WHY?

The Susanville City Council works out a deal with Plumas Bank to settle Frank Cady's loan for approximately $300,000 (public money). A trickle down scandal that left the City without a City Manager (Luanne Rainey) and City Attorney (Kathleen Lazard).
The Golf course now has its "Back Nine". Surprise: the value, of this new addition, is significantly increased and if the City wanted to create any new parcels to sell, the process starts all over again......they have to buy it from the Nagels first.
It gets better and bette
In April of 2009 and again in June of 2010, the City of Susanville, with "literally" Fred Nagels Surveyor's
stamp" of approval, creates a new "residential" parcel to sell. This remained a "proposal" for a year. Why? To settle Cady's debt, AGAIN.
The full size copy of this public document is available at Susanville City Hall
Now, the City must buy this "new" parcel from Fred Nagel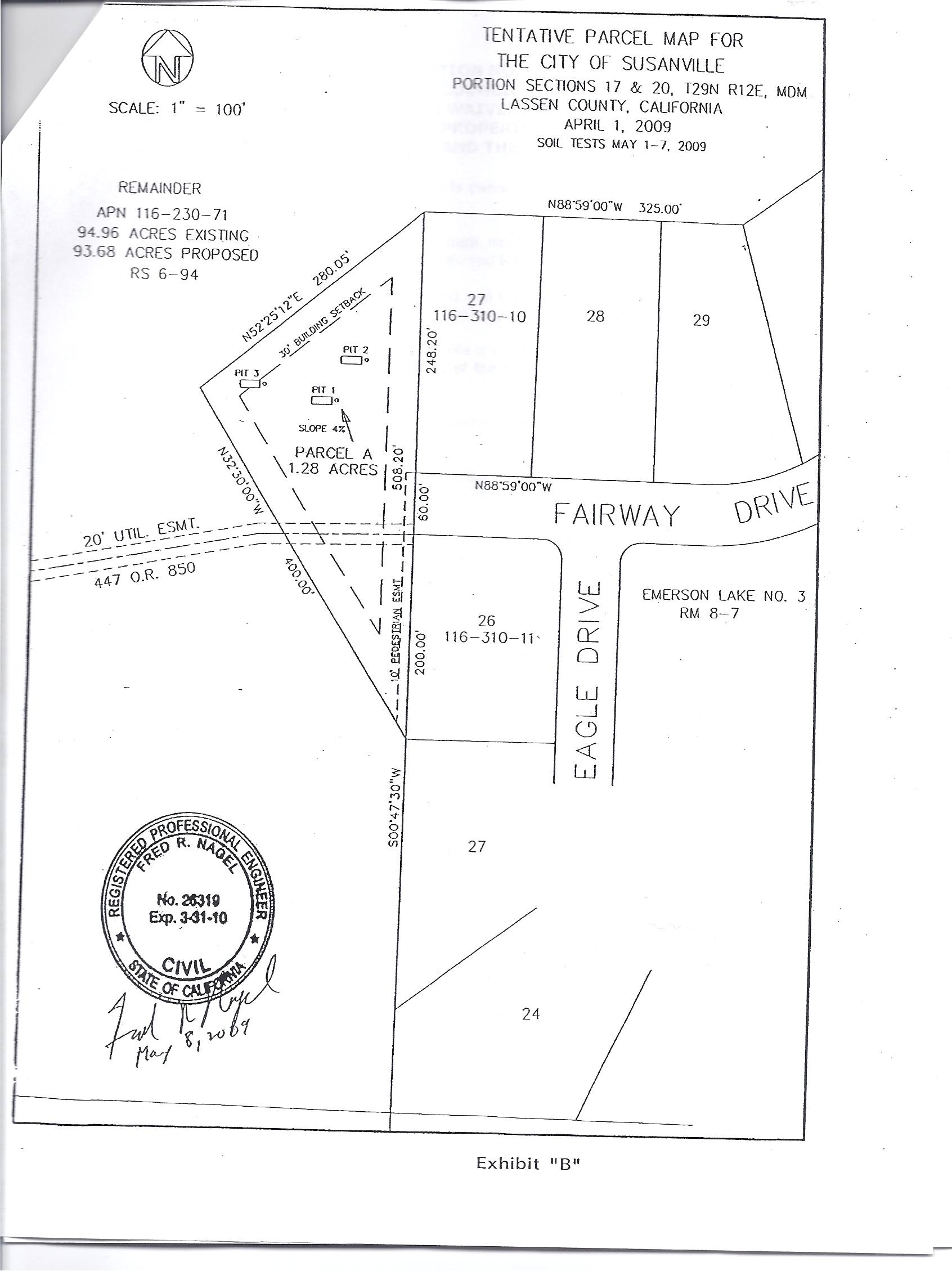 On March 3, 2010 the City approves Resolution 10-4614
A "deal" has been made with the Nagels
Fred Nagels buddy, Kurt Bonham, abstains from voting on this resolution but "signs off" on this Deal
go figure?
Bonham continues to fulfill his usefulness to the Nagels and the Cady's
The public will never know how much went into "whose" pockets
Bonham may have been promised the County "Auditor" position for his ro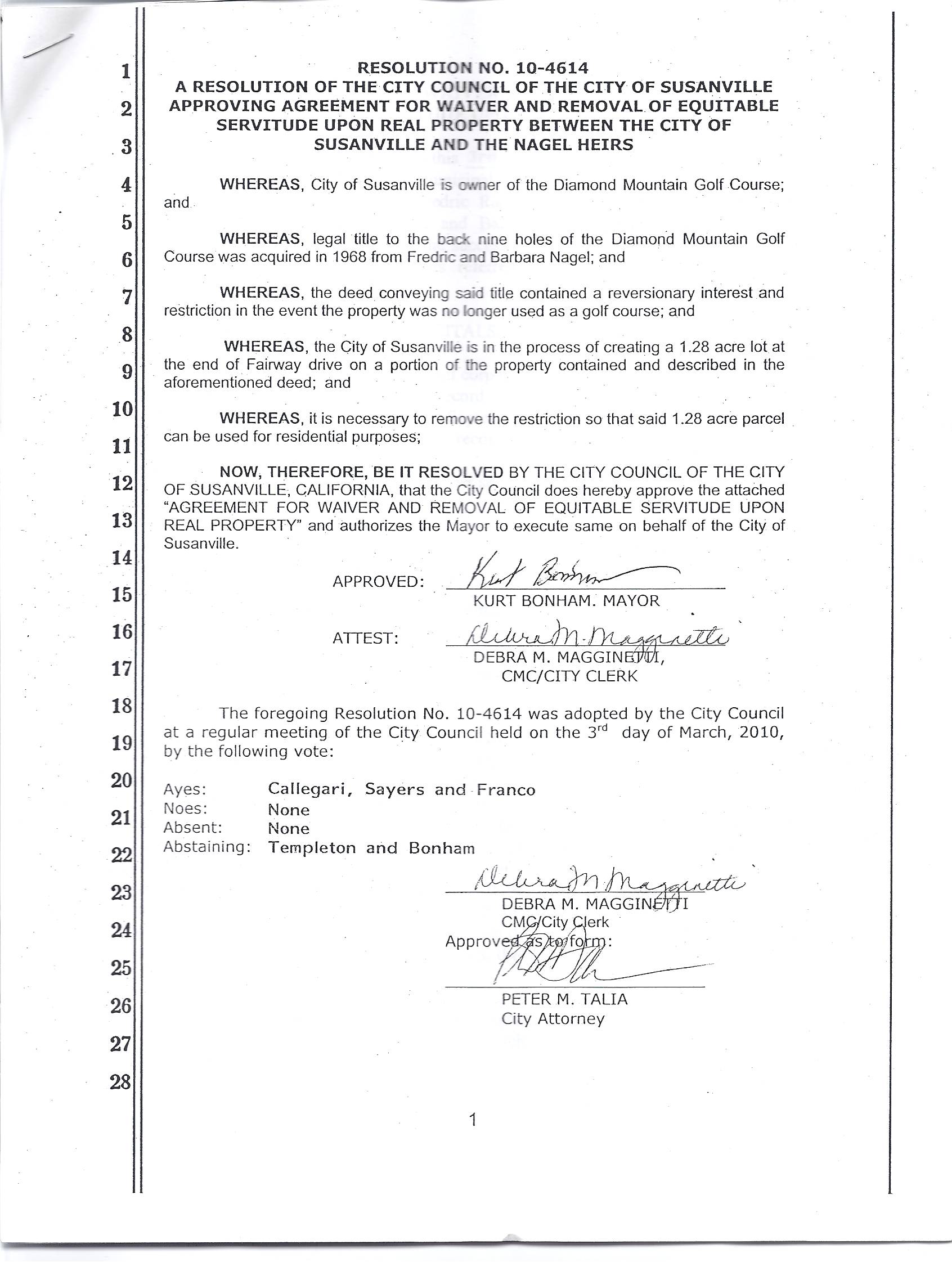 simply stupid susanville
The City of Susanville allowed Frank Cady to take out a $1.4 million dollar loan for his company and put up the city owned golf course as collateral.
This deal didn't take a "Shady" Cady to "seal the deal" but a really corrupt and STUPID City of Susanville.
Take a look at Cady's assets

The public can now understand why there was a recent mass exodus from the City of Susanville
City Manager- resigned
City Attorney-resigned
Councilman Rocky Joy-resigned
and
Mark Sullivan-Plumas Bank......Gone
Any intelligent life form would be asking Cady WHERE THE HELL IS THE $1.4 MILLION ????
IDIOTS.....CHECK THE BANK ACCOUNTS OF EVERYONE INVOLVED....DUHH
Remember, this is Lassen County...Booty is shared
Frank Cady charged LMUD $25,000 to $30,000 A MONTH FOR HIS PADDED legal INVOICES. How was this shared?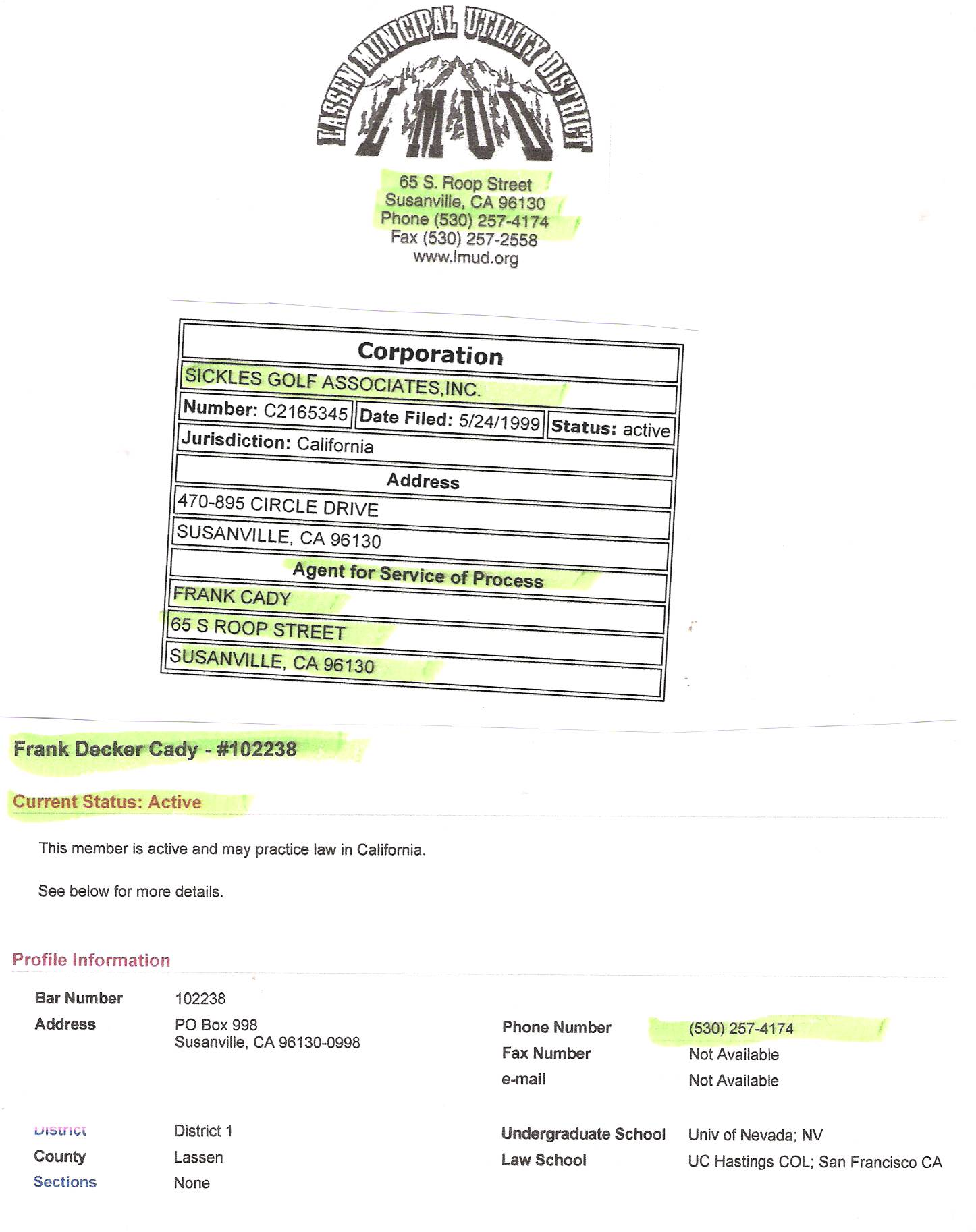 City of Susanville Sues Frank Cady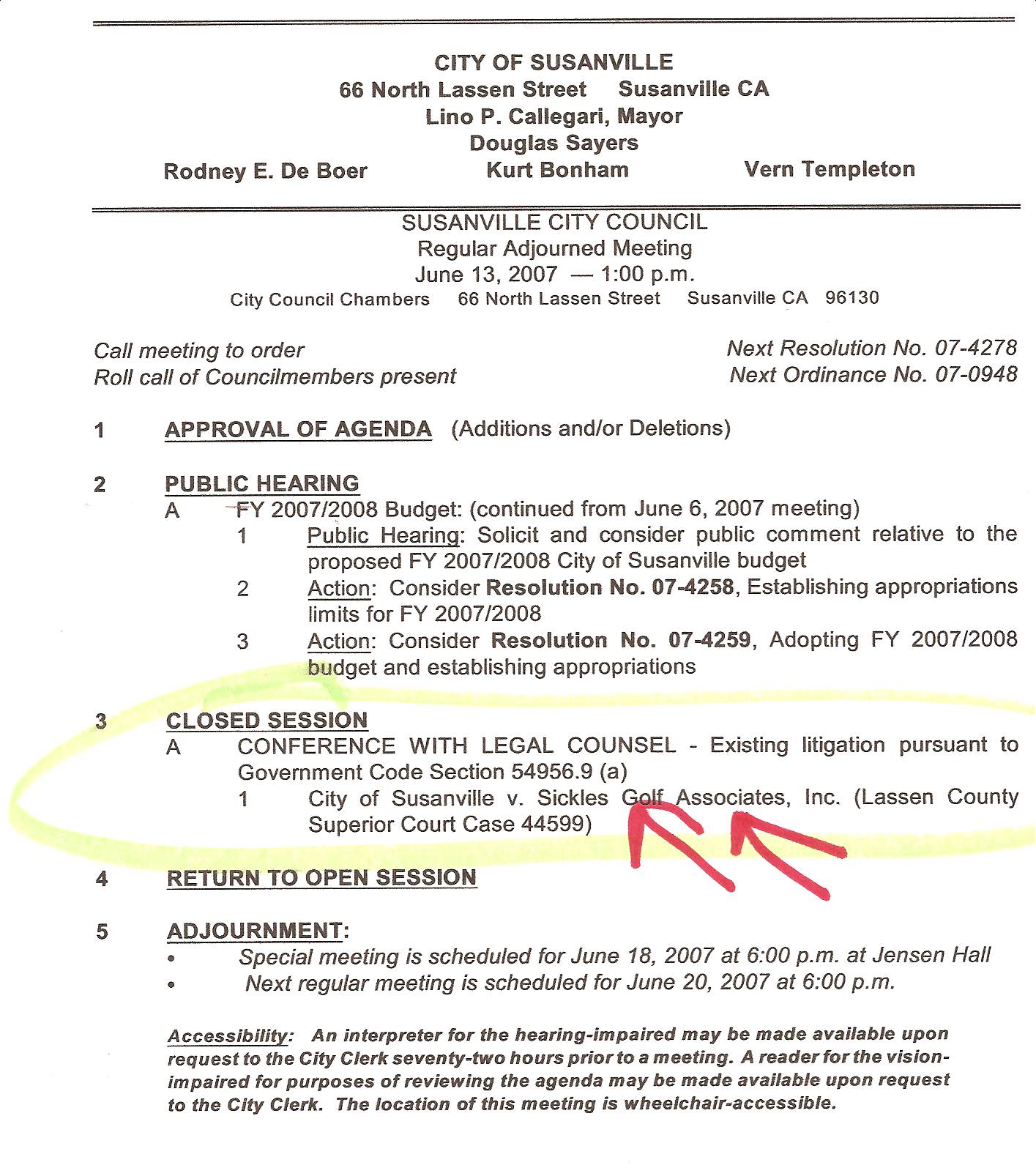 Frank Cady is being paid by a Public Utility as a FULL TIME EMPLOYEE.
Frank Cady advertises as an "active" attorney and gives a Public Utility phone number as a contact.
Frank Cady's law partner is the Public Utility's attorney.
Frank Cady runs a Public Golf Course while being paid by a Public Utility.
What part of this looks WRONG?
There should be two more legal actions: LMUD ratepayers sue Frank Cady & LMUD ratepayers recall the corrupt Board that has allowed Cady to get away with his rape of this public utility.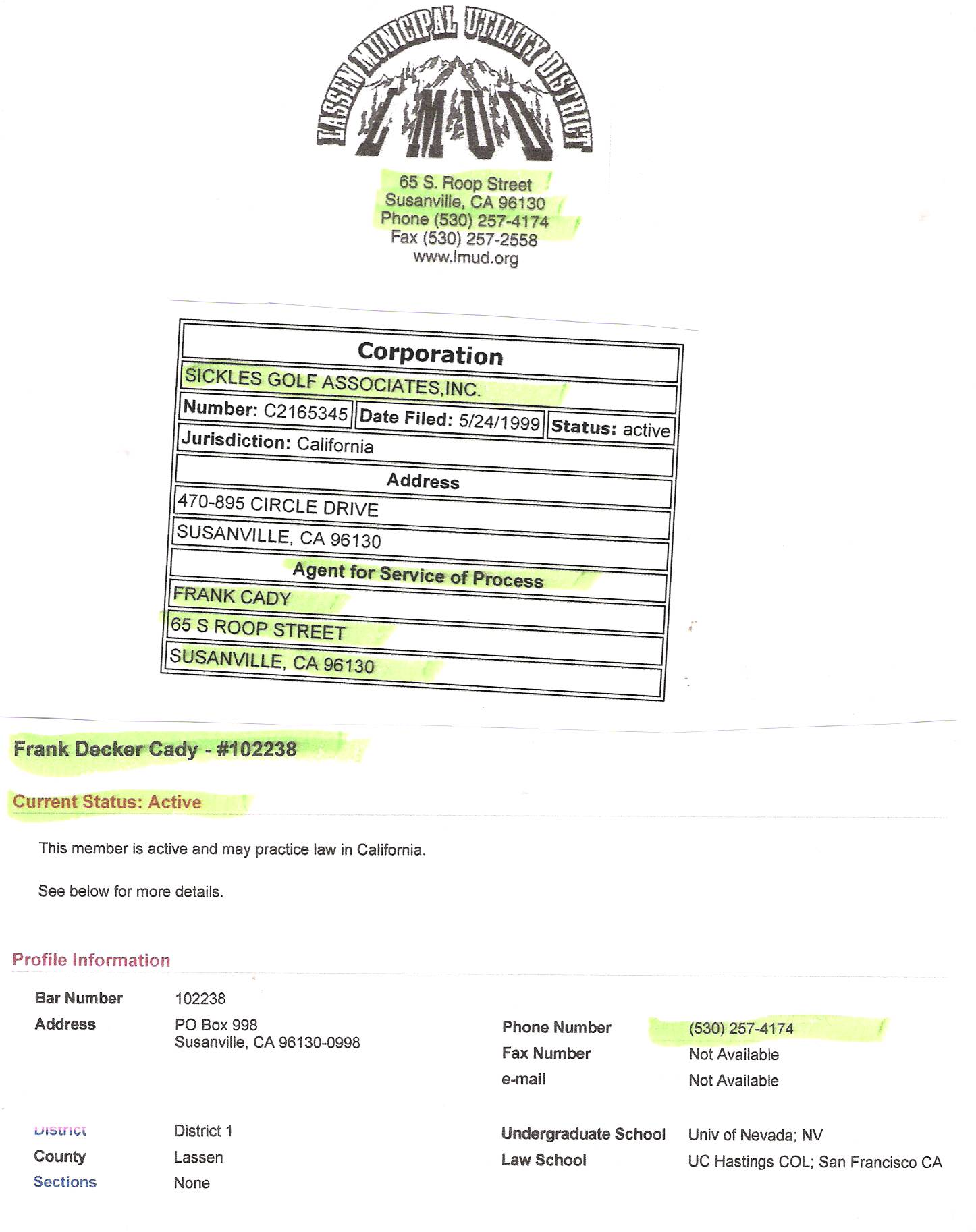 KEEPING THE GOLF COURSE OPEN IS FINE, BUT WHERE ARE OUR PRIORITIES?????
AS A COMMUNITY BOTH AS LASSEN COUNTY AND THE CITY OF SUSANVILLE THE MORE CIVIC FACILITIES WE HAVE THE BETTER LEVEL OF OUR STANDARD OF LIVING AND OUR SOCIETY FALLS RIGHT INTO PLACE. BUT PRIORITIES MUST BE SET IN RELATION TO WHAT WE DO.
FIRST, WE APPLAUD FORMER SHERIFF RON JARRELL AND OTHERS EFFORTS TO KEEP THE GOLF COURSE OPEN AND OPERATING.
THE GOLF COURSE WAS IN THE HANDS OF A CORPORATION (SGA, CADY FAMILY) THAT RAN THE COURSE INTO THE GROUND THROUGH IT'S TOTAL INCOMPETENCE.
OUR COMMUNITY IS IN DIRE NEED OF BOTH A YOUTH AND SENIOR CENTERS OFFERING RECREATIONAL AND ACTIVITY BASED FUNCTIONS.
PRIORITIES??!! A YOUTH CENTER IS AN INVESTMENT FOR OUR FUTURE GENERATIONS. KEEPING OUR YOUTH BUSY, ACTIVE AND CENTERED ON LIFE RATHER THAN GETTING INTO TROUBLE OR JUST HANGING-OUT IN FRONT OF THE LOCAL TATTOO PARLORS. WE'VE LOST OUR COMMUNITY SWIMMING POOL WITH NOTHING TO REPLACE IT IN SIGHT. NOW OUR YOUTH GOES OVER TO "THE ROCKS" AT THE BRIDGE AT RICHMOND ROAD AND RIVERSIDE DRIVE , DIVING INTO VERY HAZARDOUS CONDITIONS. IS THIS THE BEST WE AS A COMMUNITY CAN DO??
WE NEED A YOUTH CENTER THAT CAN OFFER SOFTBALL, BASKETBALL, VOLLEYBALL LEAGUES; ARTS AND CRAFTS; DANCING AND A SCORE OF OTHER ACTIVITIES. AND WHAT IS HAPPENING IN OUR COMMUNITY, MAJOR ACTIVITY OF VOLUNTEERS TO HELP KEEP A GOLF COURSE OPEN FOR THE 200 GOLFERS IN THE AREA!! PRIORITIES??!!!
IN CONSIDERATION OF OR SENIORS, OTHER THAN A LUNCH PROGRAM AT THE SENIOR NUTRITIONAL CENTER THERE IS ABSOLUTELY NOTHING. A SENIOR CENTER OFFERING NUMEROUS ACTIVITIES SUCH AS MOVIES, SHUFFLE BOARD, LAWN BOWLING, DANCING, CARD AND BOARD GAMES, LECTURES AND HEALTH ACTIVITIES IS JUST AN EXAMPLE OF WHAT CAN BE OFFERED. WHAT DO WE HAVE NOW.......ABSOLUTELY NOTHING!!! AND WHAT ARE OUR COMMUNITY LEADERS DOING TO CREATE THESE CENTERS.....ABSOLUTELY NOTHING!!!!
THE CADY FAMILY LOSES THE GOLF COURSE
Judge Darlington grants the City of Susanville an injunction to stop the Cady's from removing any fixtures and allows the City to manage the golf course.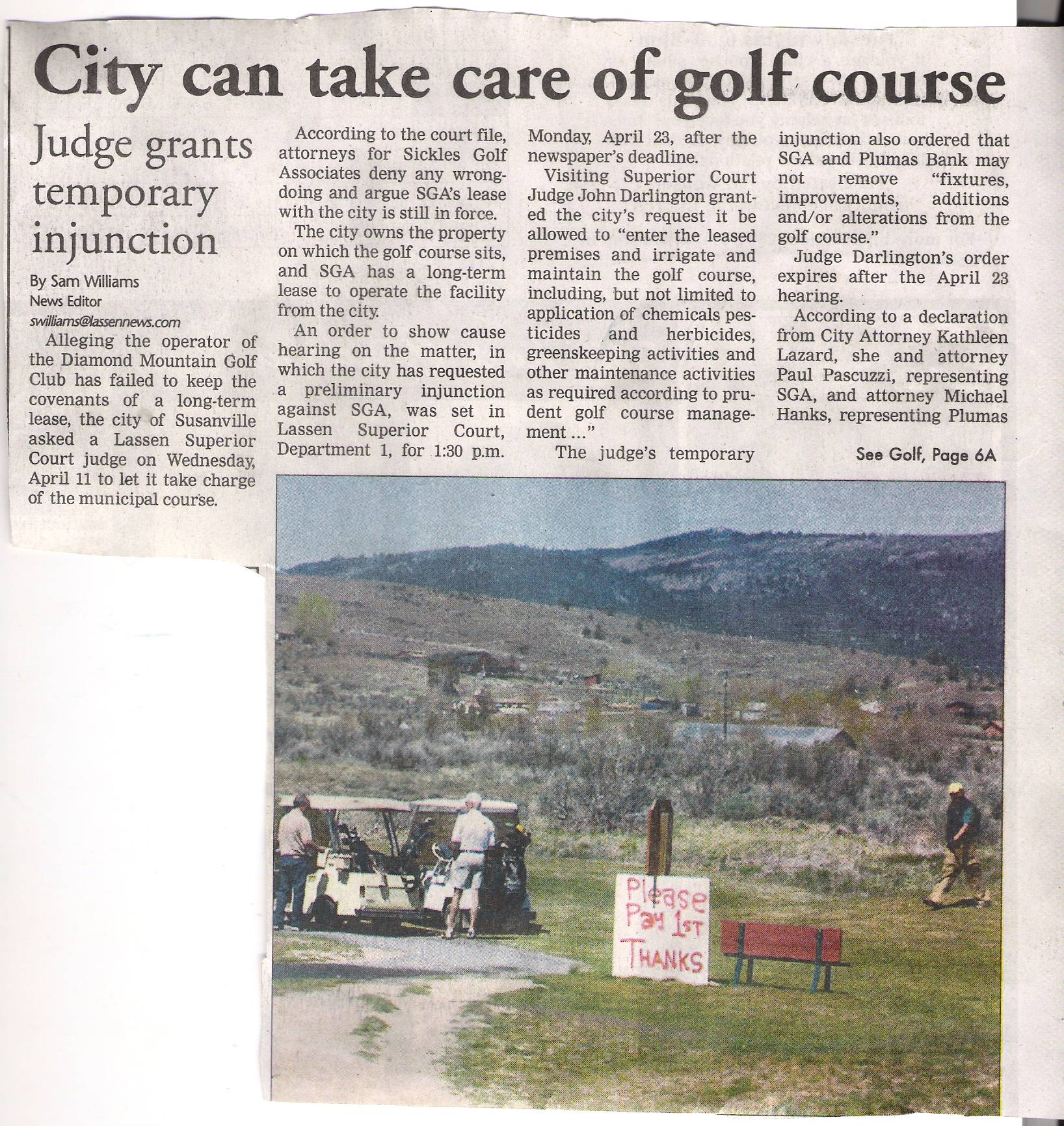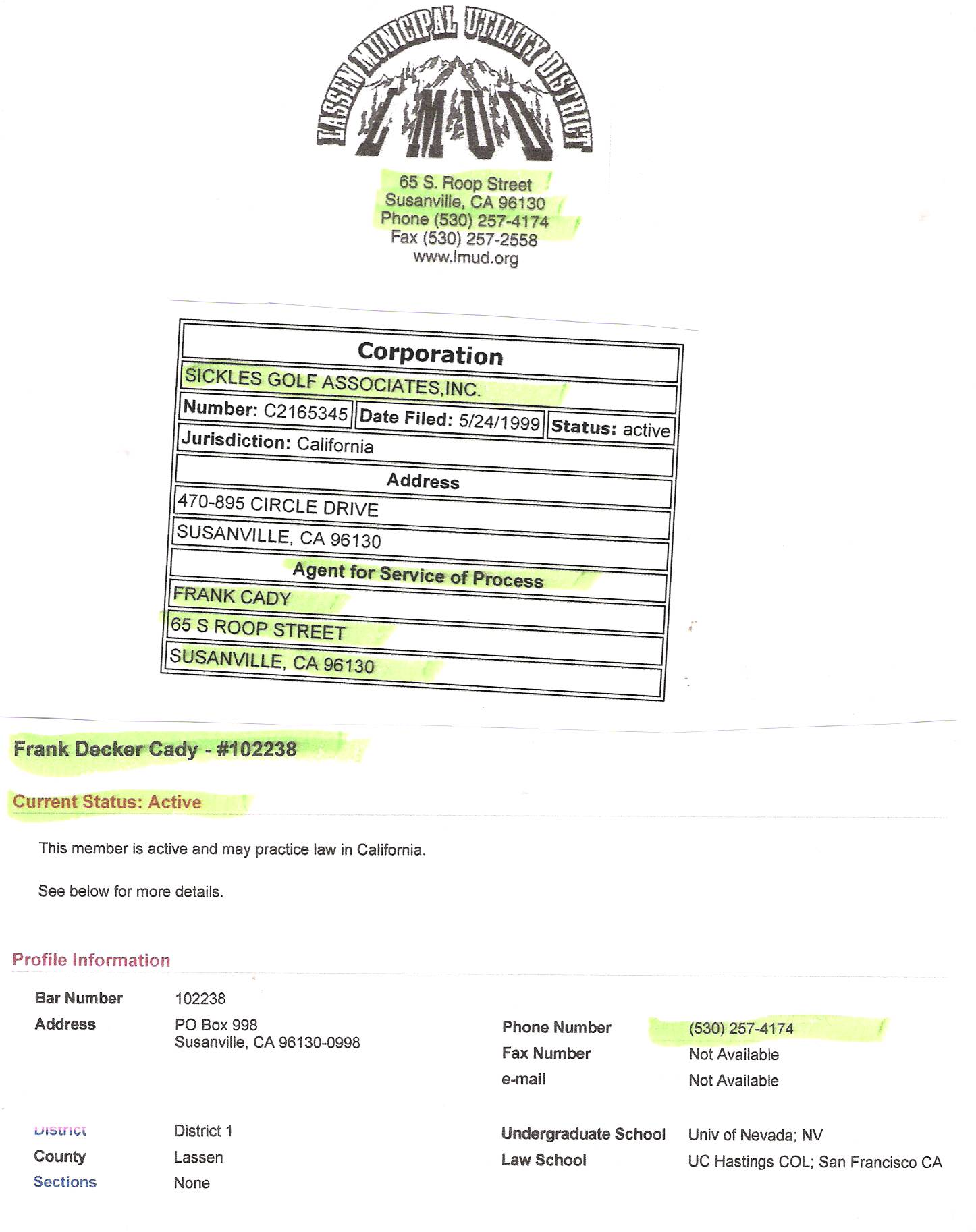 Lassen Municipal Utility District Holds Special Meeting 3/14/07
Argument leads to Electric Superintendent leaving LMUD
LMUD attorney, Jaimee "Richey" Jones (Cady's law partner and family member) asked Steve Trevino for his keys after an altercation, at the Susanville Golf Course, with LMUD General Manager Frank Cady.
THICK AS THIEVES
Apparently Steve Trevino was golfing with Susanville Real Estate Broker, John Shaw when Buzz Giannotti (re-called LMUD Director) called Frank Cady to come to the golf course. The disagreement lead to Cady asking Trevino to leave the golf course and LMUD.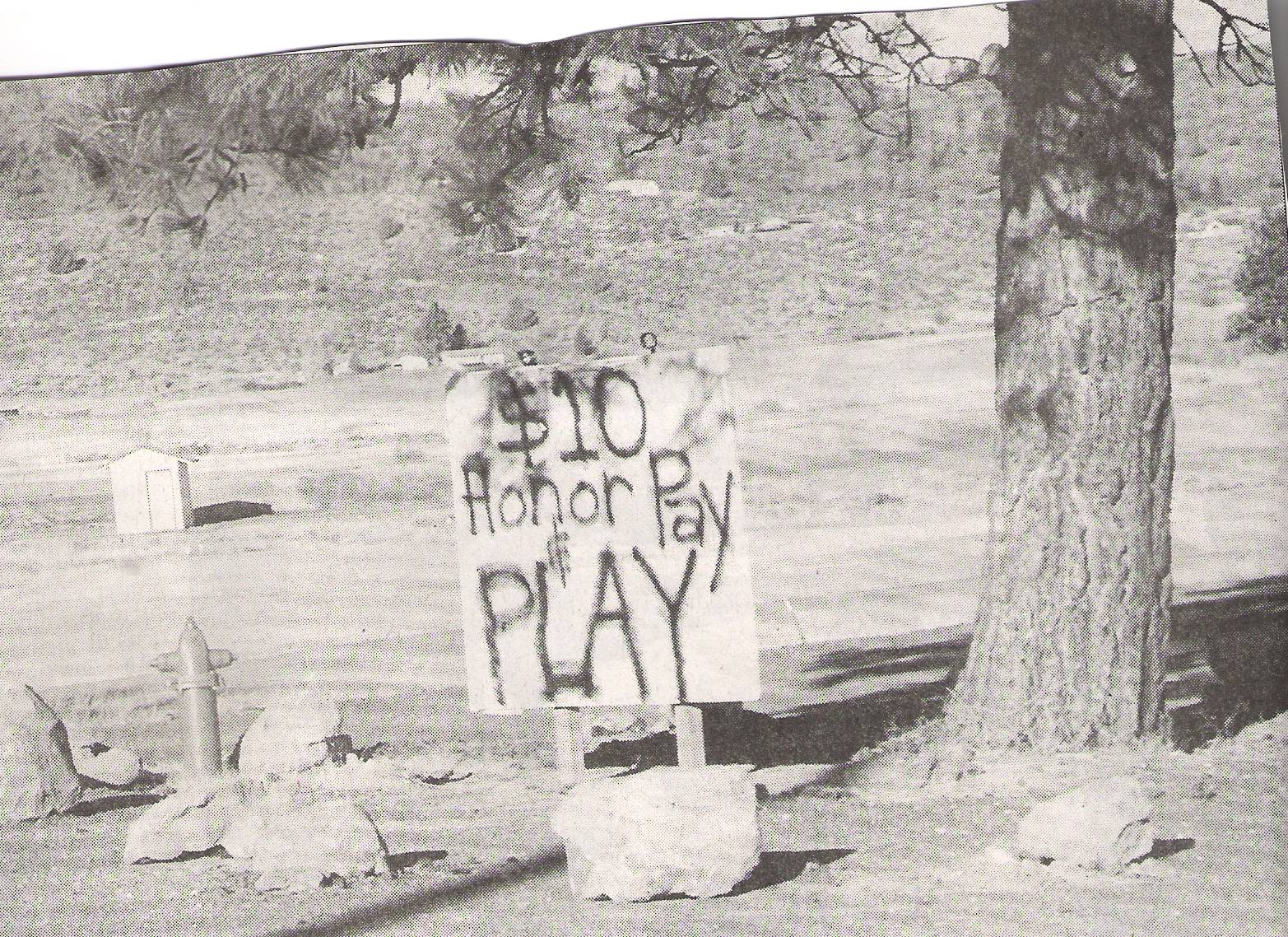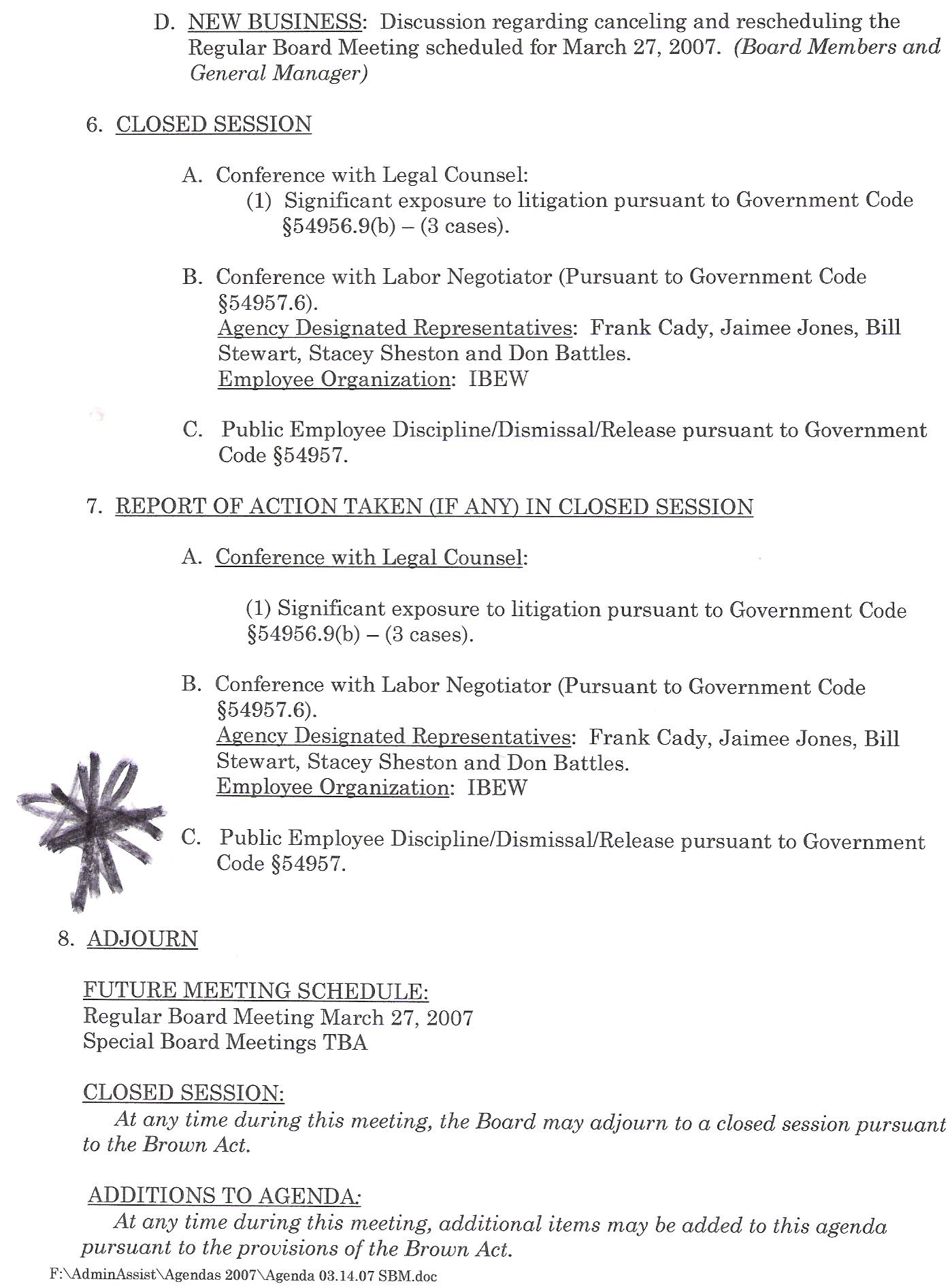 June 15, 2006
FRANK CADY HAS FULL TIME JOBS OUTSIDE OF LMUD
Frank Cady is a partner in the Sickles Golf Associates corporation. Cady runs the Susanville Golf Course............but his LMUD contract says that he must spend all of his time at LMUD.....easy fix....just run all of your private businesses out of a public agency. Now, honestly...can you see THIS LMUD BOARD objecting?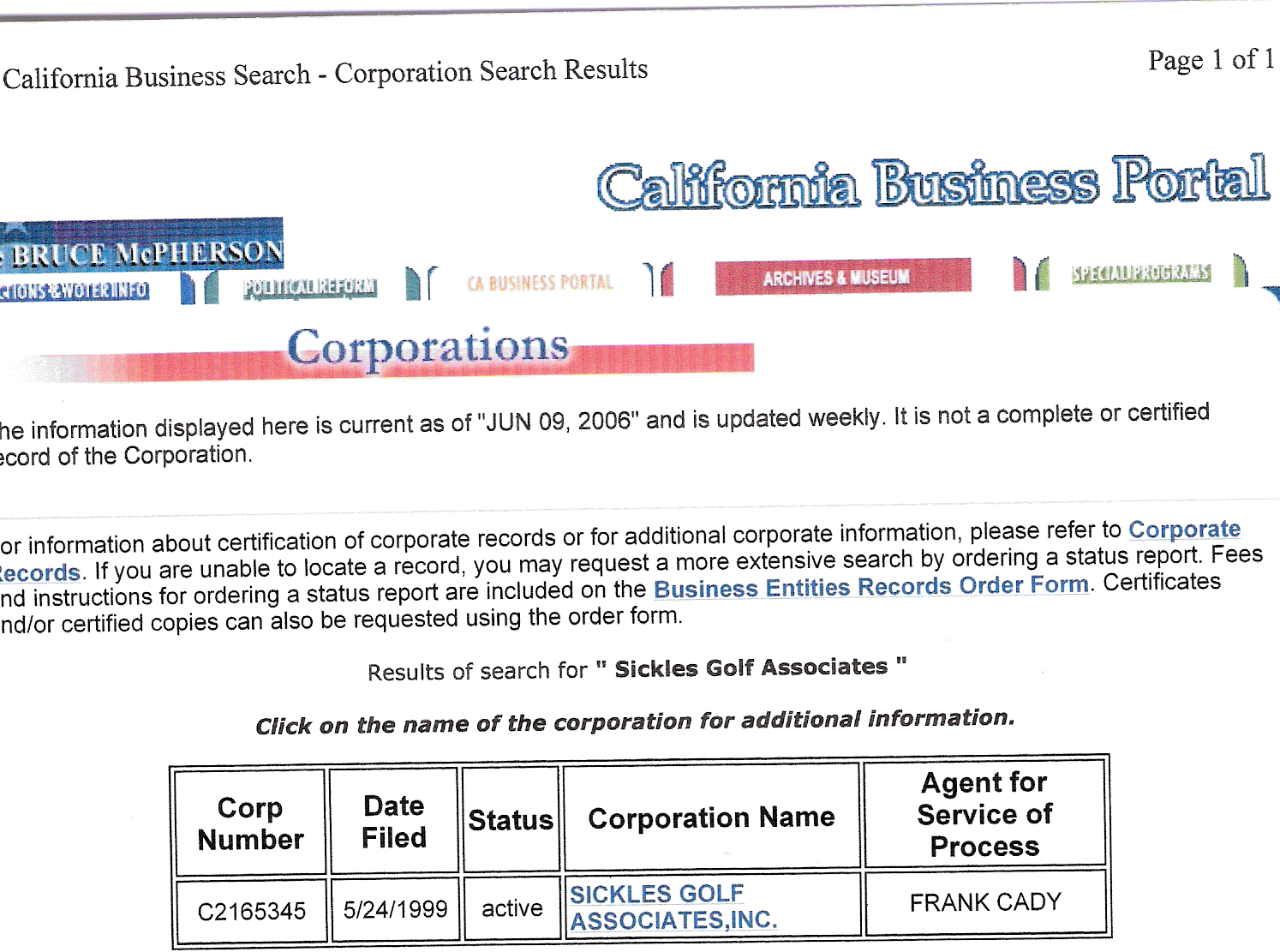 Frank Cady has a contract with the Lassen Municipal Utility District that requires him to be a "full time" General Manager (paragraph 10 of Cady's contract), yet he spends all of his time on his "other" jobs Cady's 2005 LMUD contract . When do you ever see Frank Cady in his LMUD office doing "LMUD" work........???? NEVER
How does he have time for his law practice, LMUD General Manager and running the public golf course too?
(Cady and Jones lied about the sale of the law firm in order to obtain public contracts)
ANSWER: The LMUD Board of Directors have looked the other way, with their blinders on, and have demonstrated no ability or interest to make Frank Cady accountable.....why make Frank accountable when they aren't even accountable.....?
This Board has hidden their expenses in Frank's legal invoices for years....Frank now makes sure that the legal invoices redact the Board members "expenses".
The ratepayers are paying Frank Cady over $130,000 a year in salary, $35,000 in benefits for his family, $4,800 a year car allowance to drive a LMUD vehicle and $35,000 + in benefits and a 401K retirement package for his law partner.
THE LMUD RATEPAYERS GET NOTHING