RETURN TO other pages RETURN TO page one RETURN TO page two
SUSANVILLE CITY COUNCIL HITS ROCK BOTTOM
March 22, 2006 Susanville City Council holds third meeting on City finances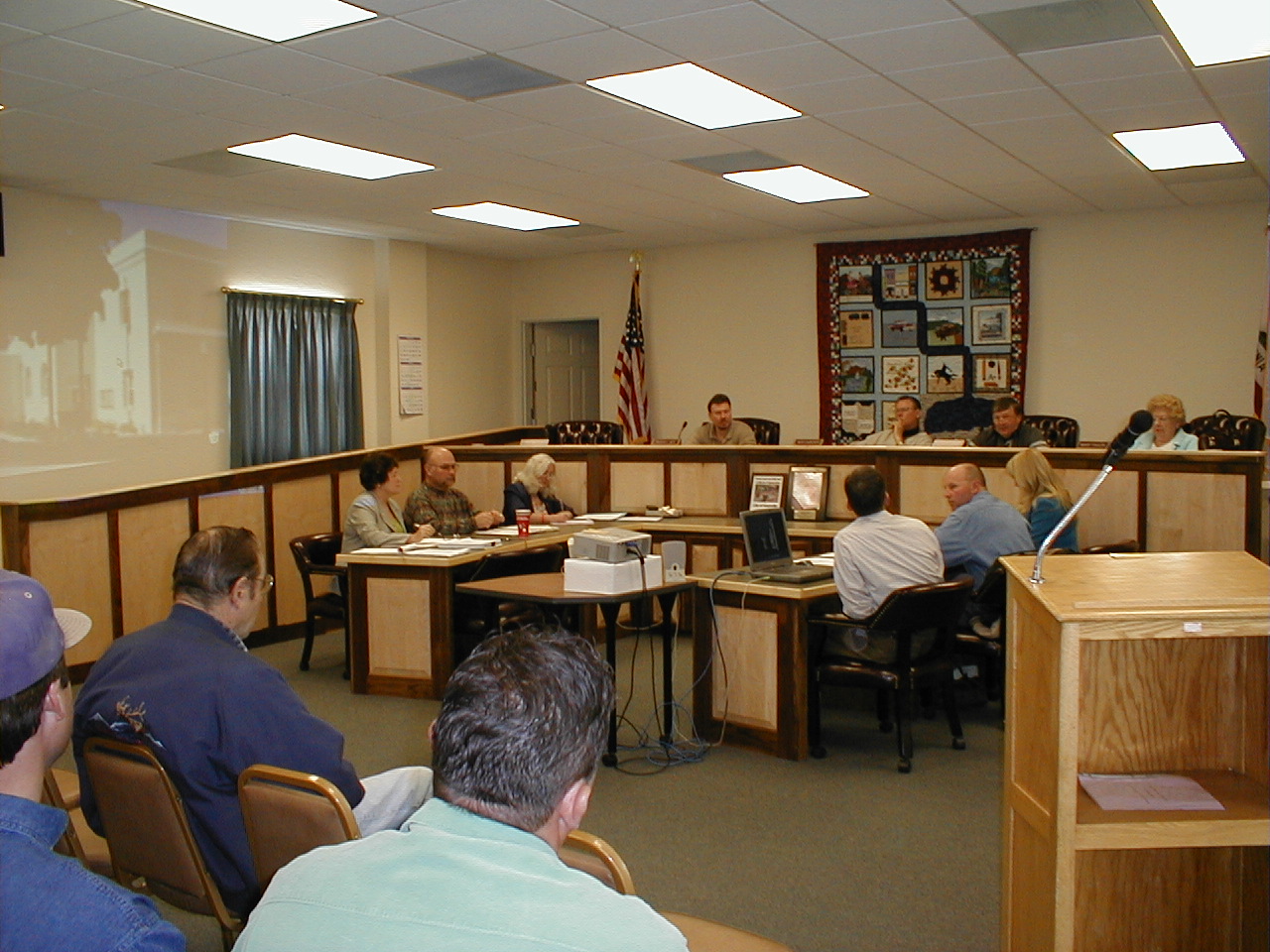 The Susanville City Council has held three of the four public meetings in an attempt to find ANY SOLUTION to their financial woes. The Susanville City Council will hold the final public meeting on March 23, 2006 from 6:00 to 7:30 PM at City Hall
March 22, 2006
The third public meeting began with the City's presentation for a website company that would develop a video that would "market Susanville". Mr. DeBoer actually suggested that they visit New York to assess this proposition. . County Supervisor Chapman suggested that , if the Council was serious, that this could be done in-house cheaper and strongly objected to sending any money to New York. Prominent local businesswoman Sally Finizio spoke out against the City being in the natural gas business. County Supervisor Jim Chapman thanked the City Manager for providing the 2003 Economic Development binders but strongly indicated to her that nothing has been done in his 25 or 30 years of living in Susanville. Supervisor Chapman suggested that the Council revisit the work that has been done with the Economic Development Commission.
When the Council was tired of having the "FACTS OF THEIR INCOMPETENCE" thrown in their face, they adjourned the meeting a half hour early.
The first two meetings resulted in a very frustrated public, the third meeting proved just as futile for the attendees.
The public offered legitimate solutions to explore but the Council displayed disinterest and at times contempt for the public that continued to point at the sitting council was the real problem.
PAINFULLY OBVIOUS SOLUTION FOR THE CITY OF SUSANVILLE: GET OUT OF THE "NATURAL GAS" BUSINESS
Even though the public gave the Susanville Council many suggestions, the Council treated the list as a random list of insignificant points. The Council had thirteen days to formulate something from the publics comments and all they did was make a list..........