LMUD WARD 1 DIRECTOR
FRED NAGEL
2002-2016
LMUD Director Fred Nagel has supported overcharging customers a million dollars a year & has hoarded over $9,000,000 in "Unrestricted funds"
De ja vu: In 2001, LMUD accumulated over $8,000,000 in unrestricted funds and then allegedly speculated in the Market and lost $8.7 million dollars. This loss was never investigated.
To avoid bankruptcy the LMUD proposed a 162% rate increase. This attempt to increase the rates failed so the LMUD Board with the help of their attorney, Frank Cady, came up with the fake Arrowrock hydro scam as a smoke screen.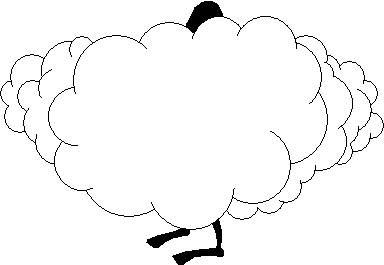 Subsequently, four members of the LMUD Board were recalled in June of 2002. Fred Nagel was elected to replace Ward 2 Director Giannotti. County Clerk Theresa Nagel refused to place LMUD Ward 3 Director Wayne Langston (the Nagels son-in-law) on the Recall ballot. Langston was never on any LMUD ballot and never received a single vote
On October 26, 2007, LMUD Directors Nancy Cardenas, George Sargent and Darrel Wood resigned amid the corruption, abuses and mis-conduct of Frank Cady. This left Fred Nagel and his son-in-law Wayne Langston who supported Frank Cady's actions.
The remaining Directors wanted to appoint the three new LMUD Directors but the appointments were made by the Lassen County Supervisors.
In the past nine years Fred Nagel has led this Board in scams that have cost the LMUD ratepayers literally over a million dollars.
....and 17 other Nagel scams in his 14 years on the LMUD Board
Non-existent 230kv Viewland substation
LMUD has budgeted, in their 2016-2017 Budget, $7,581,597 to build a substation that will not benefit LMUD customers. The 230 kv line project has been around a long time and has never had support from anyone in the State of California but would benefit NVenergy in bringing their power to California through LMUD lines.
Fred Nagel has supported rate increases that have overcharged customers a million dollars a year to put into this super-fund that is UNRESTRICTED AND CAN BE SPENT FOR ANYTHING.
2013
LMUD Director Fred Nagel's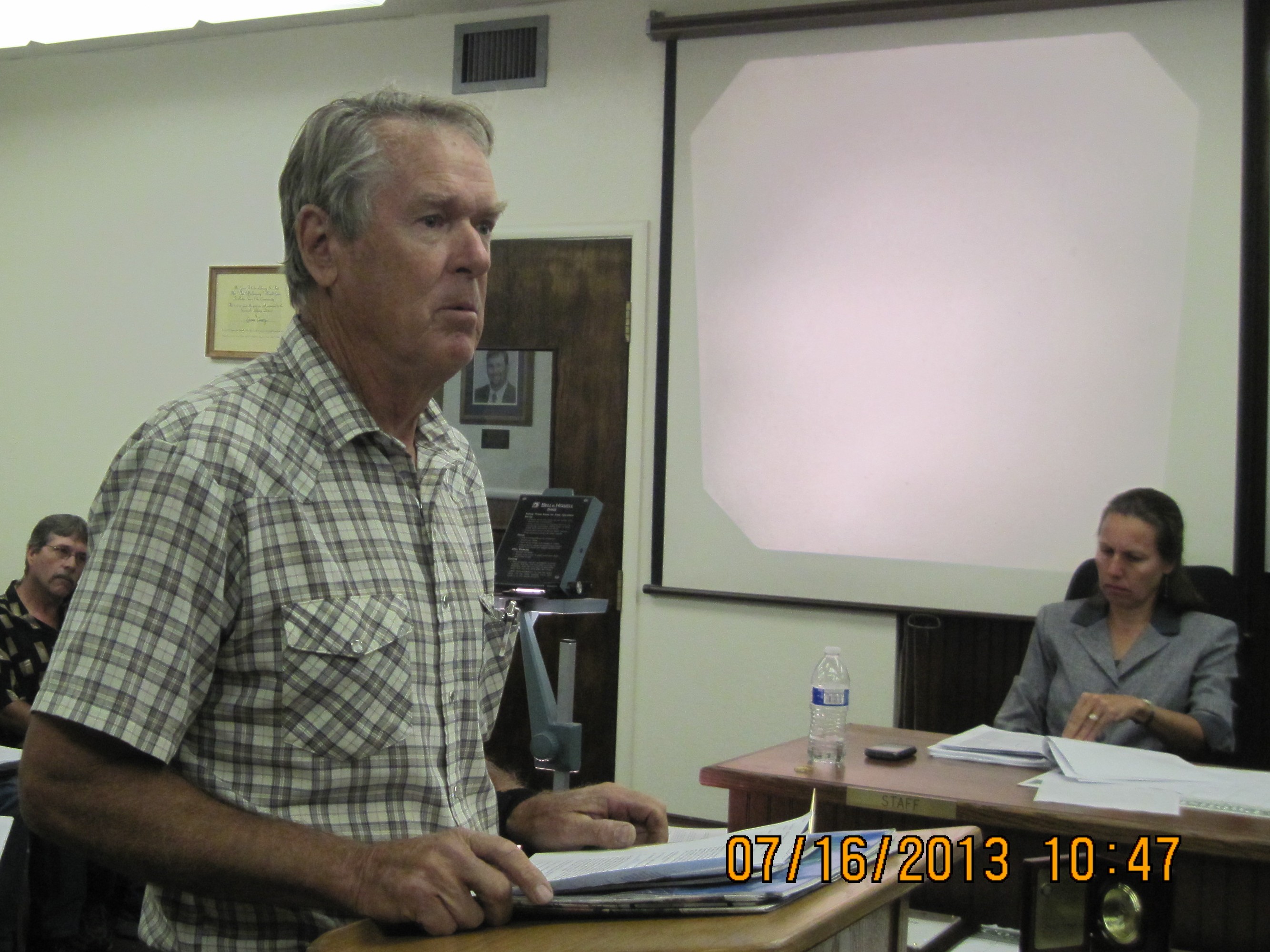 Fred Nagel was not happy when Kan We Help exposed his schemes
Kan We Help exposed Fred Nagels Eagle Lake Home
was taxed as a "vacant lot" for more than 25 years because he didn't ask for a final Inspection which Nagel knew would have triggered a "re-assessment" of his property taxes.
Kan We Help exposed LMUD Director Fred Nagels scheme to help the Fruit Growers change zoning to help his business at Eagle Lake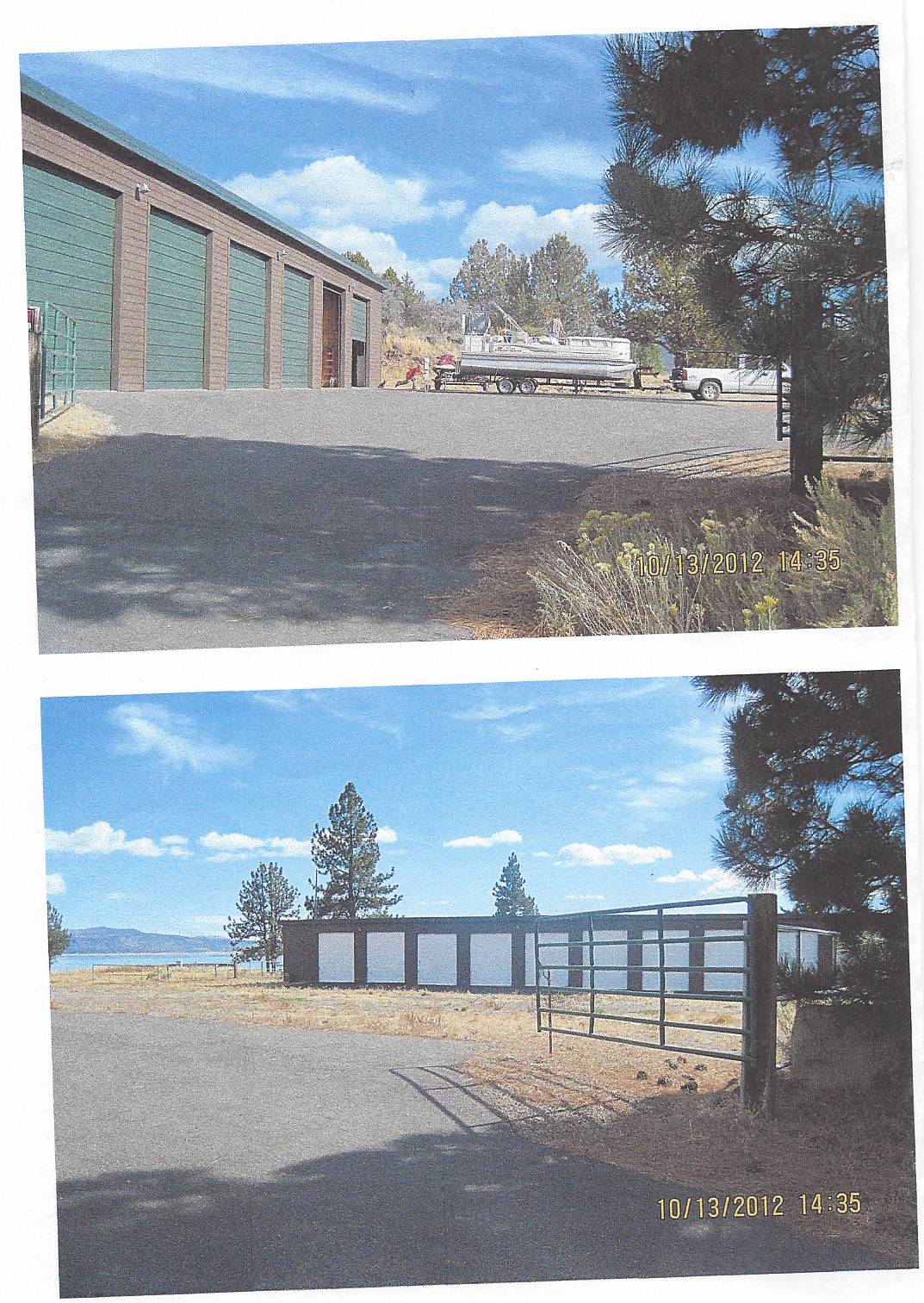 2010
Hanky Panky with LMUD Financials
You can abandon an account, you can create a new account , but to "change" a name........causes huge problems with auditing.
People are in Federal Prison for doing just that.
LMUD Minutes, May 25, 2010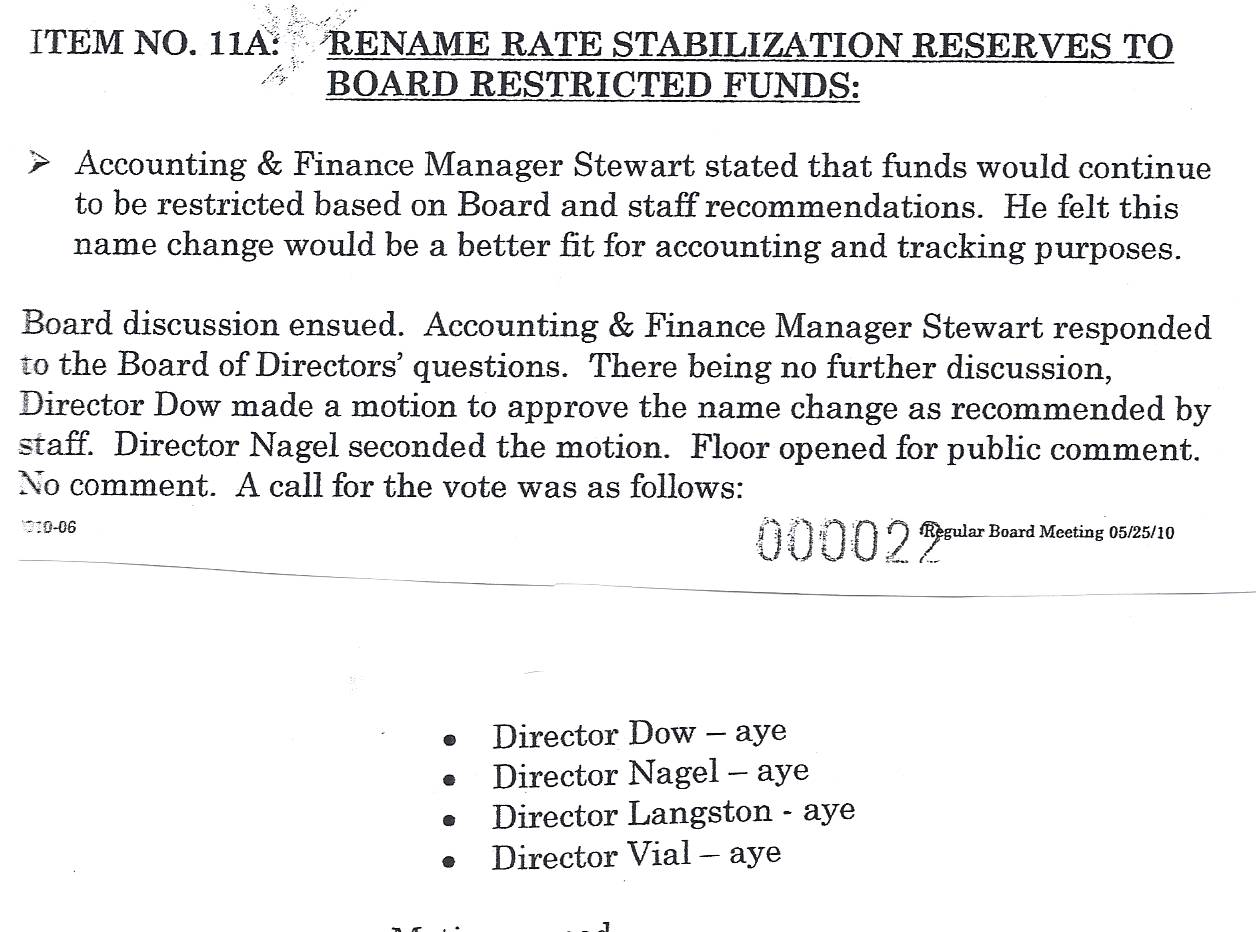 In 2010, LMUD had already diverted $2,576,335 rate increases to "Unrestricted Funds". The LMUD excessive rate increases have increased this "unrestricted" account to over $9,000,000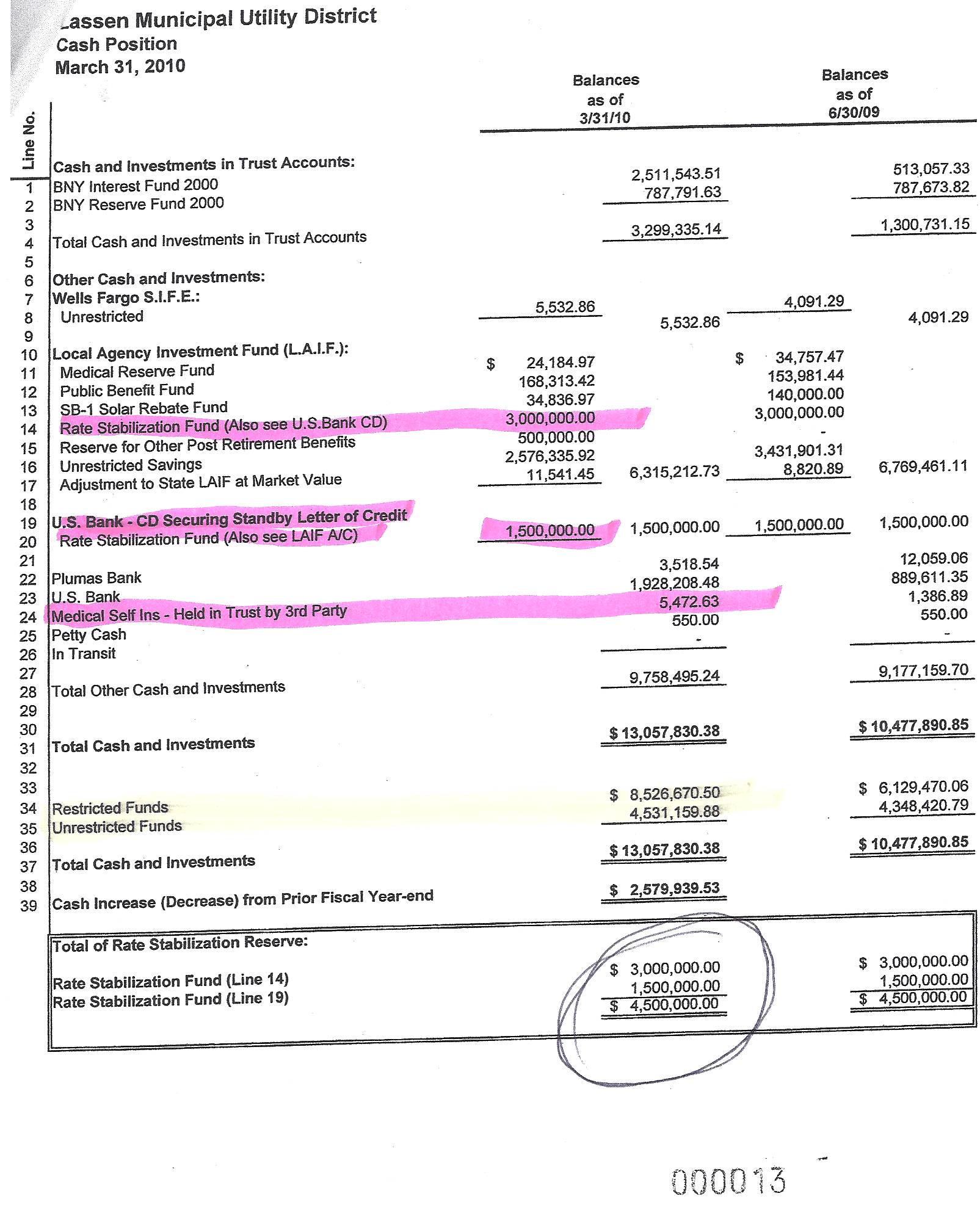 2009
Kan We Help has exposed many of LMUD's bad "business practices" in the past. Director Fred Nagel reports no activity on his monthly report yet he secretly gets paid for an undisclosed trip.
2007
LMUD Director Fred Nagel was collecting thousands of dollars from Willow Creek landowners in 2006 promising them LMUD would provide power to them through the Hayden Hill lines.....that LMUD did not own & were in Surprise Valley Electric's jurisdiction
LMUD does not plan to return any of the deposits
FRED NAGEL & FRANK CADY SIGNED THE $65,000 CHECK TO PURCHASE THE HAYDEN HILL 69 KV TRANSMISSION LINES ON DECEMBER 13, 2007 BUT THE PURCHASE AGREEMENT WAS NOT SIGNED UNTIL DECEMBER 17, 2007.