Lassen County Supervisor Salaries
1996 - 2015
"Effective the July 17, 2013 pay date, (Lassen County) employees will begin paying their full PERS member contribution (7%) on a pre-tax basis, in exchange for receiving a 6.68% salary increase effective the same pay date".
The 6.8% pay increase is just for elected officials (other than Supervisors), Department Heads (Management) and all other County employees will receive a 4.5% pay increase.
Any form of "pay" for the Supervisors must be included in Municipal Code 2.36.030
This is "COST NEUTRAL" for WHOM........?
This Resolution does not effect the Lassen County Supervisors pay unless the Supervisors amend Ordinance 532-C
d
The Lassen County Supervisors must amend Municipal Code 2.36.030 for any form of a salary increase/decrease.
The Supervisors raise their pay at-will
September/2015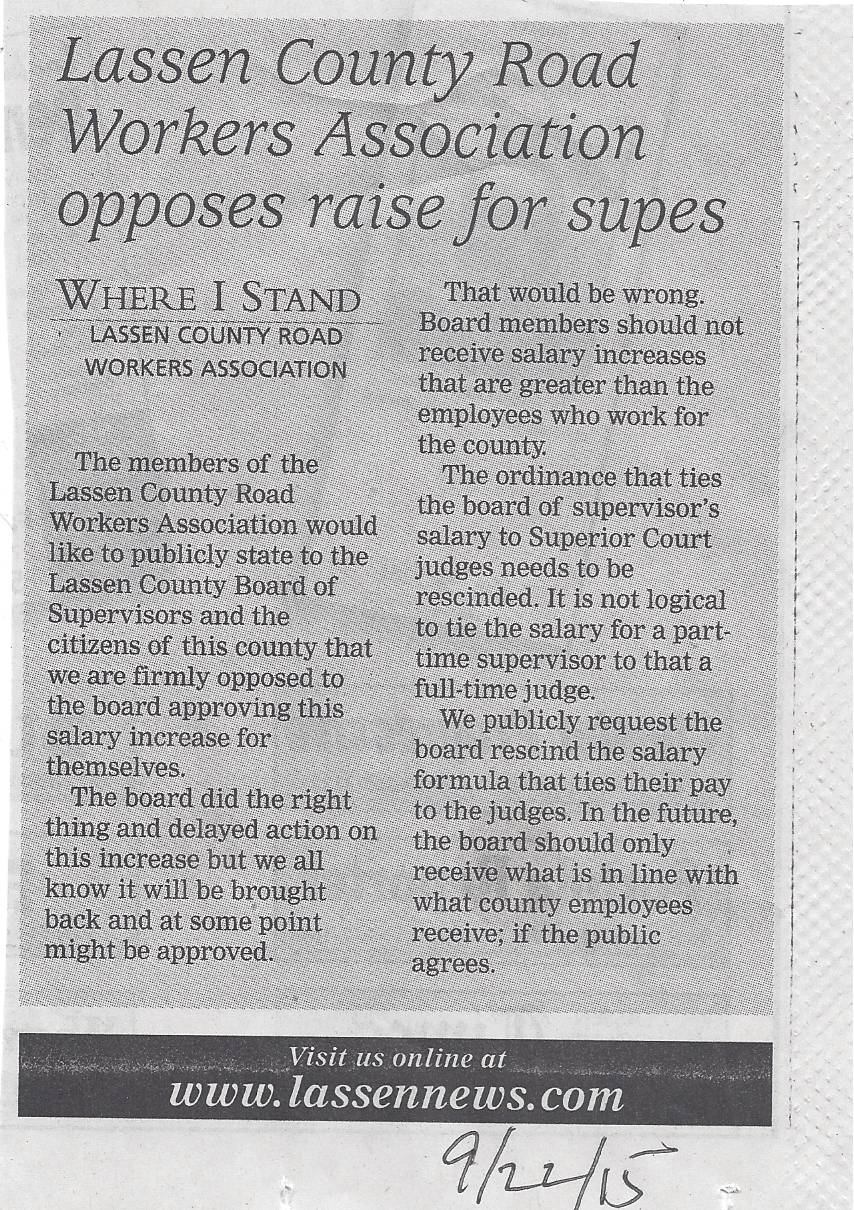 December 3, 1996 Agenda December 3, 1996 Minutes
October13, 1998 Agenda October 13, 1998 Minutes
October 10, 2000 Agenda October 10, 2000 Minutes
July 17, 2001 Agenda July 17, 2001 Minutes
January 16, 2007 Agenda January 16, 2007 Minutes
August 17, 2010 Agenda August 17, 2010 Minutes
June 18, 2013 Agenda June 18, 2013 Minutes
June 25, 2013 Agenda June 25, 2013 Minutes