LMUD sells public property to employees after Grand Jury warns them not to
GRAND JURY WARNED LMUD ABOUT SELLING PUBLIC PROPERTY TO FRIENDS AND FAMILY IN 2007
LMUD JUST CONTINUES TO BE "ABOVE THE LAW"
Winning Bid for Snowblower: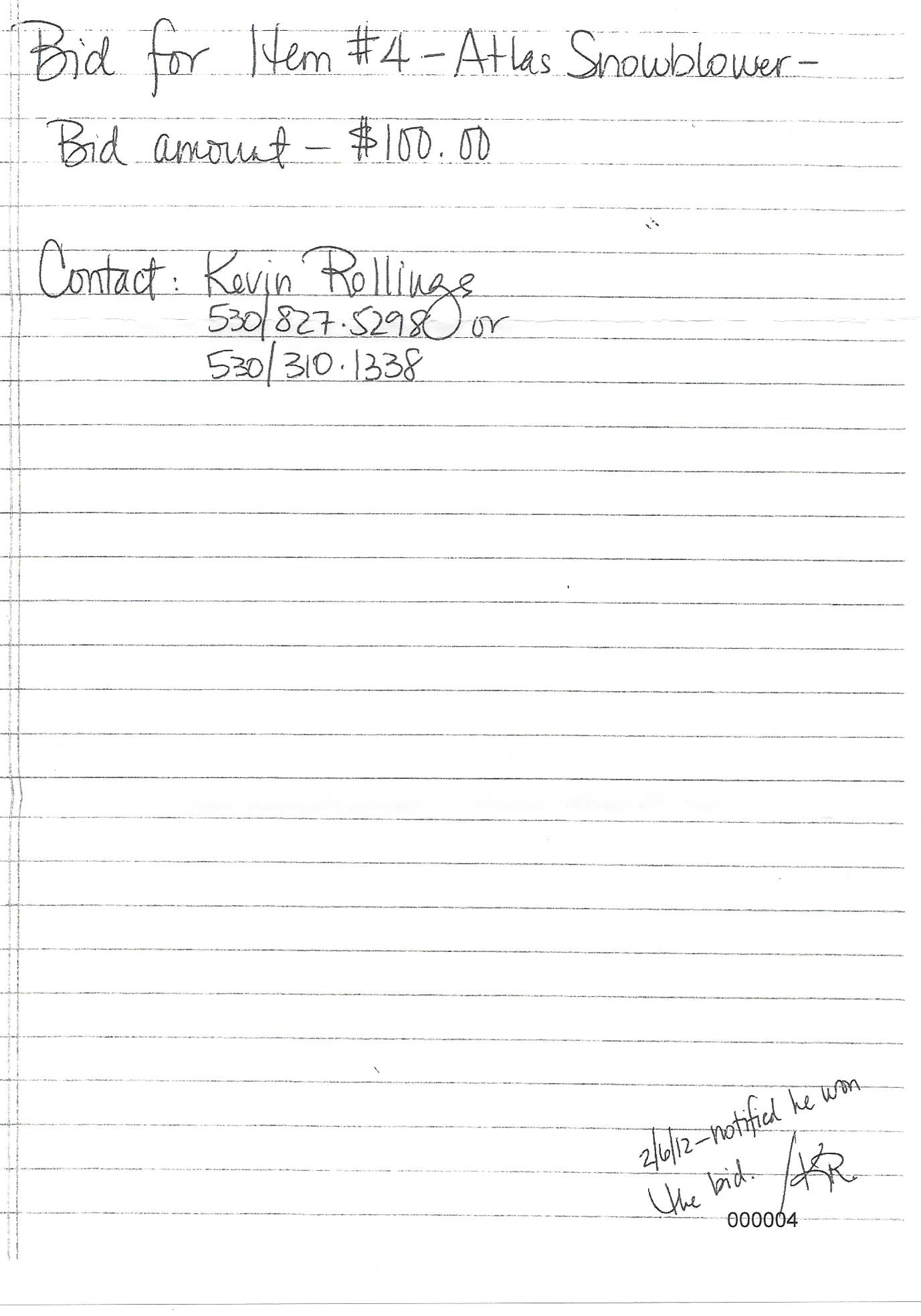 Jack Beterbide, Fred Nagels friend, also won the bid for the LMUD forklift.
You don't have to wonder anymore why LMUD buys so many forklifts?
Kan We Help is wondering why LMUD purchased a back up generator in February/2011 again for their Roop Street office. LMUD purchased a "BACK UP GENERATOR" for their Roop Street office in June/2010 and in 2005 also. Where do these BACK UP GENERATORS END UP after growing legs?