February 3, 2004
The Board of Supervisors votes to make Dyer Mountain Associates pay the $157,000 when they already had signed an agreement with Dyer Mountain Associates to postpone the fee until the EIR was certified.
AL VAZQUEZ
IN CONFLICT OF INTEREST AGAIN
link pge PUTS HYDRO ON HOLD
****************************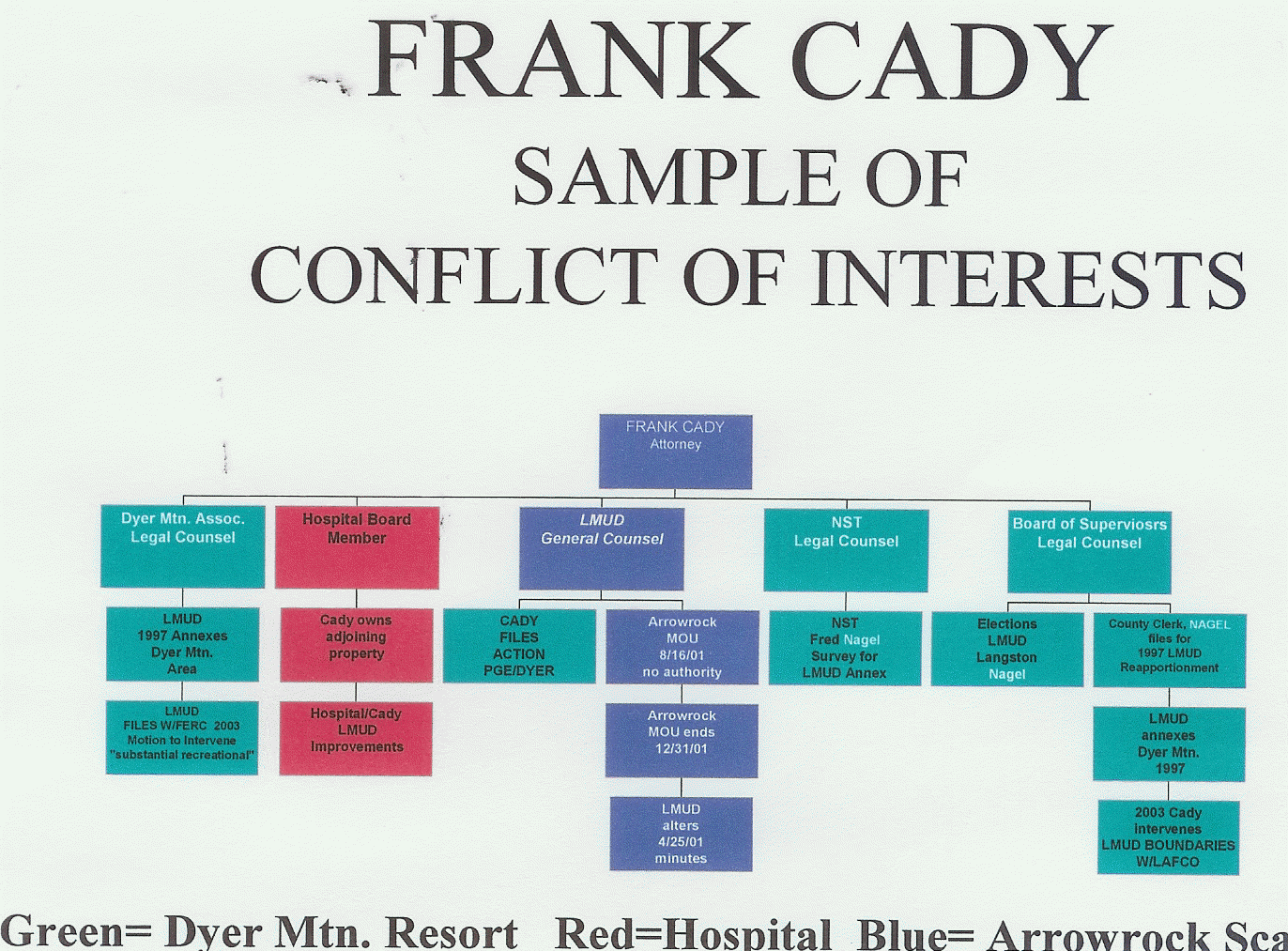 FRANK CADY USES LMUD FUNDS FOR Motion to Intervene in the PG&E FERC license P-2105
LMUD has no "substantial environmental or recreational" interests in the PG&E FERC license.
Frank Cady filed a "Motion to Intervene" with the full knowledge of the General Manager. How many of the LMUD Board of Directors knew. Al Vazquez couldn't participate because the U.S. Forest Service is involved.