FRANK CADY, DARRELL WOOD, RICHARD PARKER AND THE REST OF THE 2001 LMUD BOARD LIED
Under the direction of Don Battles and Frank Cady, the LMUD Board in 2001 (the Arrowrock Board) lied to the public about their due diligence on the transfer of LMUD customers to PSREC.
They all were apart of a conspiracy to defraud the public. They said they had a study done to evaluate the worth of the District. When asked over and over about this study,no study existed.
LMUD now says that they do have a study that was performed to evaluate the value of the facilities located at Herlong. All you have to do is ask for it...............?
NOW LMUD SAYS THE POWERS ENGINEER STUDY IS NOT IN THEIR POSSESSION?
This may mean that IT DOESN'T EXIST............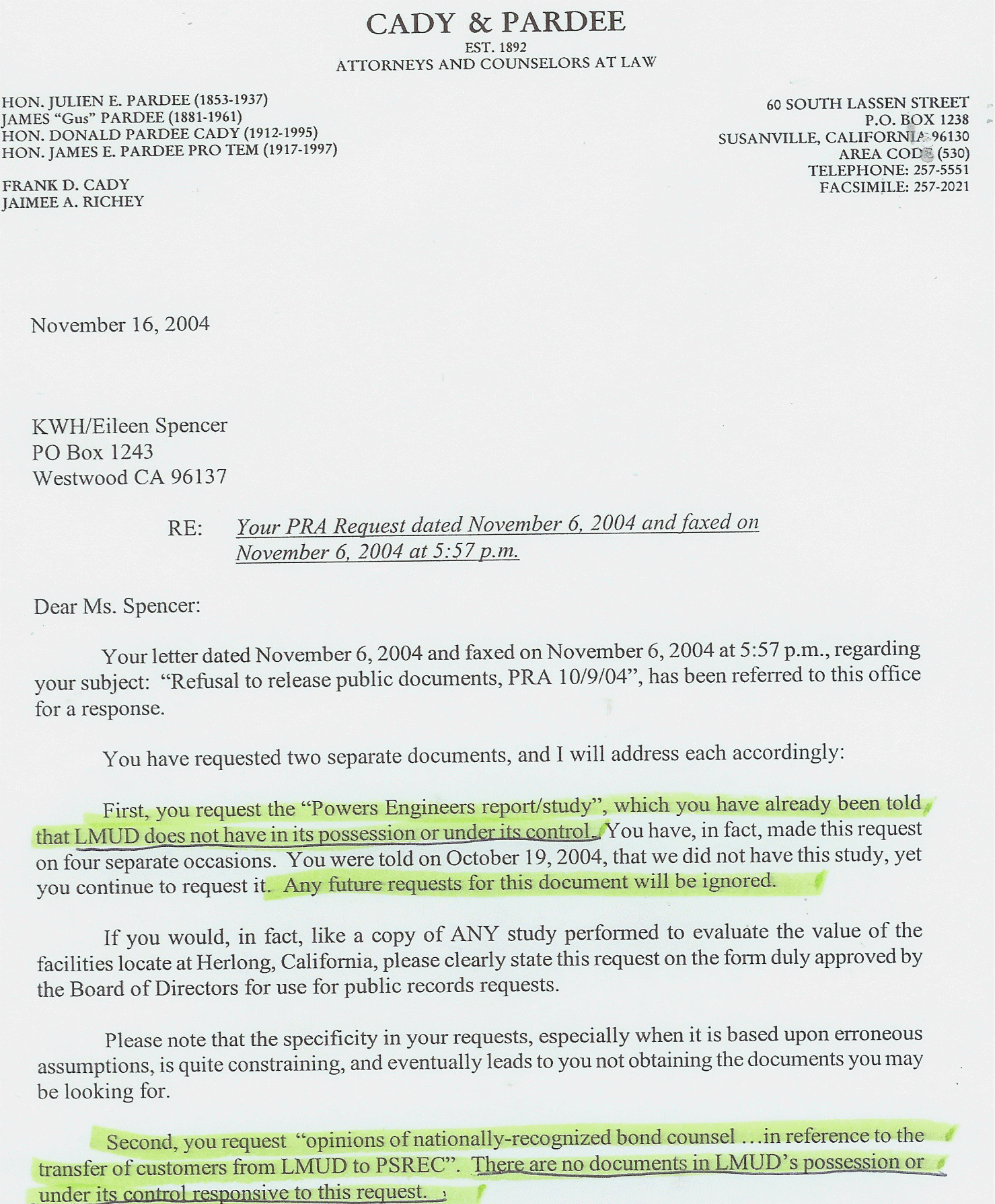 LMUD MEETING MINUTES
JULY 25, 2001
The LMUD minutes clearly state that Powers Engineers has done a study........But was it? It appears that this was "made-up" crap, just like Arrowrock.