TOTAL DECEPTION ON ALL LMUD EXPENSE REPORTS
Luhring does not want the public to know the costs of all of these trips,... ESPECIALLY THE AMOUNT SPENT ON "UAMPS" TRIPS...A DEAD PROJECT
LMUD Controller advises LMUD Directors to Hide Expenses
LMUD Controller, Bill Stewart, tells GM Luhring that the Board members do not have to disclose all of their expenses.
Bud Bowden, Bill Stewart (no fee paid for Stewart to attend this conference ?) and Luhring attended an APPA meeting in Utah. This conference was from June 15-17.
Bowden submitted his June Expense Report but was told that he did not have to fully disclose his expenses. He reported his hotel bill which included an extra day (June 14, 2009) and mileage to the Reno Airport.....that's all. Bowden arrived in Utah on June 12 for the two day conference that started on June 15.
Anyone requesting a copy of Bowden's Expense report would see that only $547.79 was spent on this
trip.
Stewart has re-titled the Expense Report to "Personal Expense Report" in order to justify his accounting policies for the LMUD Board.
Actually the cost was, $1,602.38 x 3
(Bowden, Stewart (?), Luhring)= $4807
This amount does not include all of the food and "incidentals" not reported by all three
It would be reasonable to conclude that SEEING THIS REPORT, the rest of his expenses [food, airfare] were not billed to LMUD but possibly absorbed by the Director. NOT TRUE.
THIS IS A DELIBERATE MIS-REPRESENTATION.
DIRECTORS ARE INSTRUCTED TO REPORT ONLY OUT-OF-POCKET EXPENSES EVEN THOUGH THE REPORT ALLOWS FOR "ALL OF THE EXPENSES".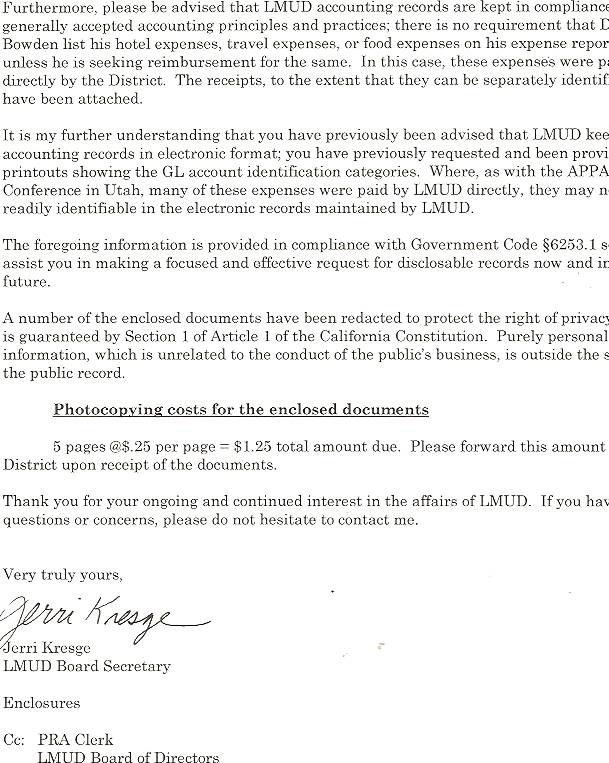 Jerri Kresge is the PRA Clerk and has never responded to a PRA request. Where's Luhring?......UAMPS
ANYONE WONDERING WHY BILL STEWART WAS ON THIS TRIP AND ALL THE OTHER TRIPS HE SEEMS TO BE GOING ON WITH THE BOARD AND THE GENERAL MANAGER. who's really running LMUD?
100 %, ABSOLUTE DECEPTION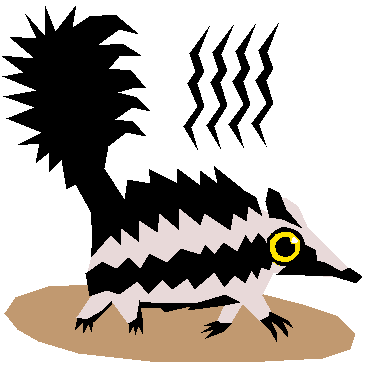 LMUD's new General Manager doesn't understand "FULL DISCLOSURE"
If the public requested a copy of Ray Luhring's Expense Report for January 2008, they would get the following:
and approved by Bud Bowden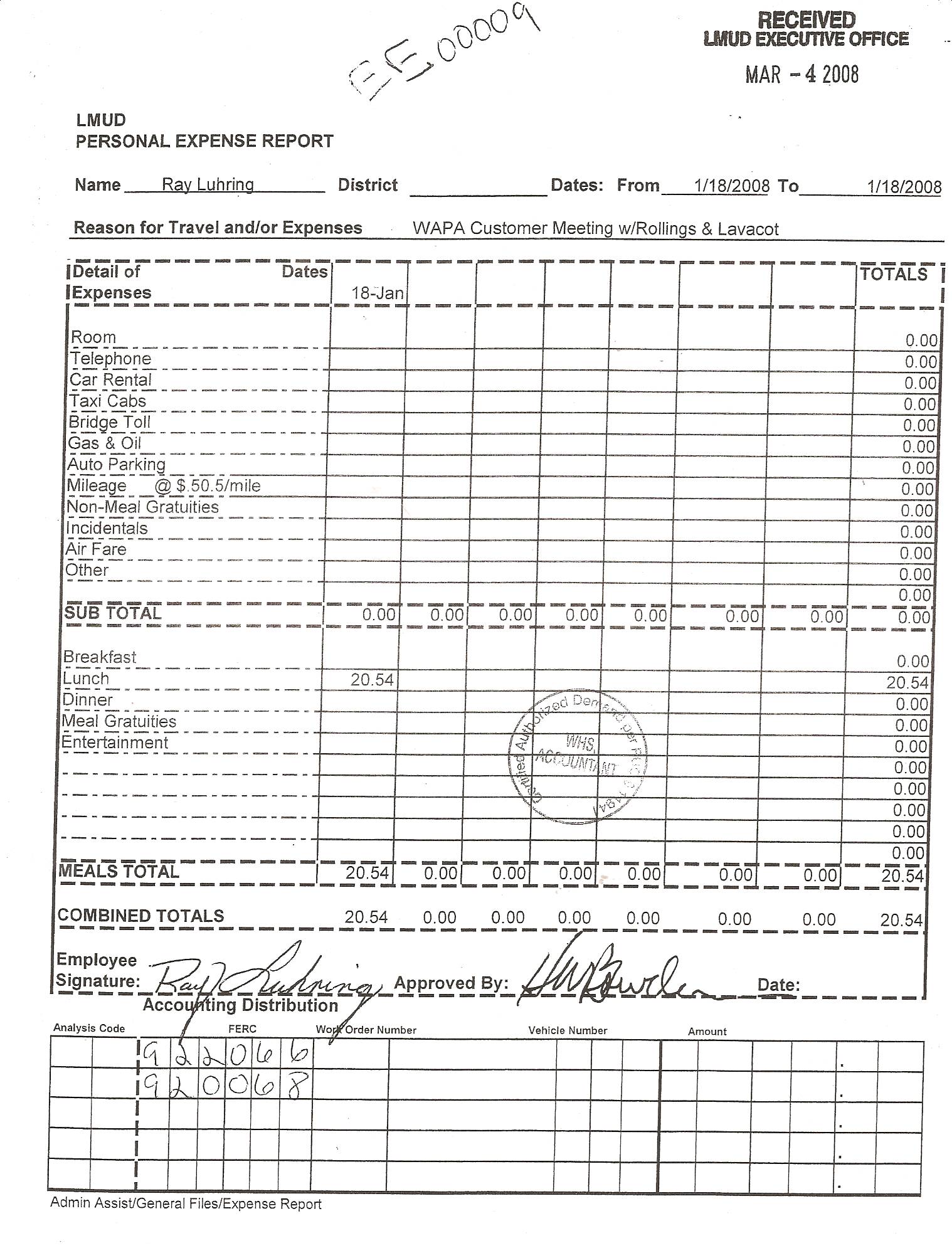 Ray Luhrings actual travel expenses, for January 2008, were $3,746.38
Trip to Seattle (for David Folce)
Trip to Milwaukee (for David Folce)
Trip to Monterey
Trip to Salt Lake City
ALL UNREPORTED...............
No Expense Reports filed by LMUD General Manager Luhring for February or March 2008 ?
Luhring had expenses for these months.....they just were hidden in credit cards
February............Dallas (APPA conference), Auburn (WAPA-Ray took everyone, including his Secretary), New Orleans (another APPA conference) Salt Lake City (UAMPS conference) TOTAL $1,245.91
March................Salt Lake City (must have relatives there), Reno (NERC conference), Monterey (CMUA conference), Lodi (CMUA conference), Salt Lake City (UAMPS conference) TOTAL $1,561.50.
Conspicuously absent..........NCPartyA conferences
Isn't Frank Cady gone ?
Lassen County Animal Control
Needs a Fence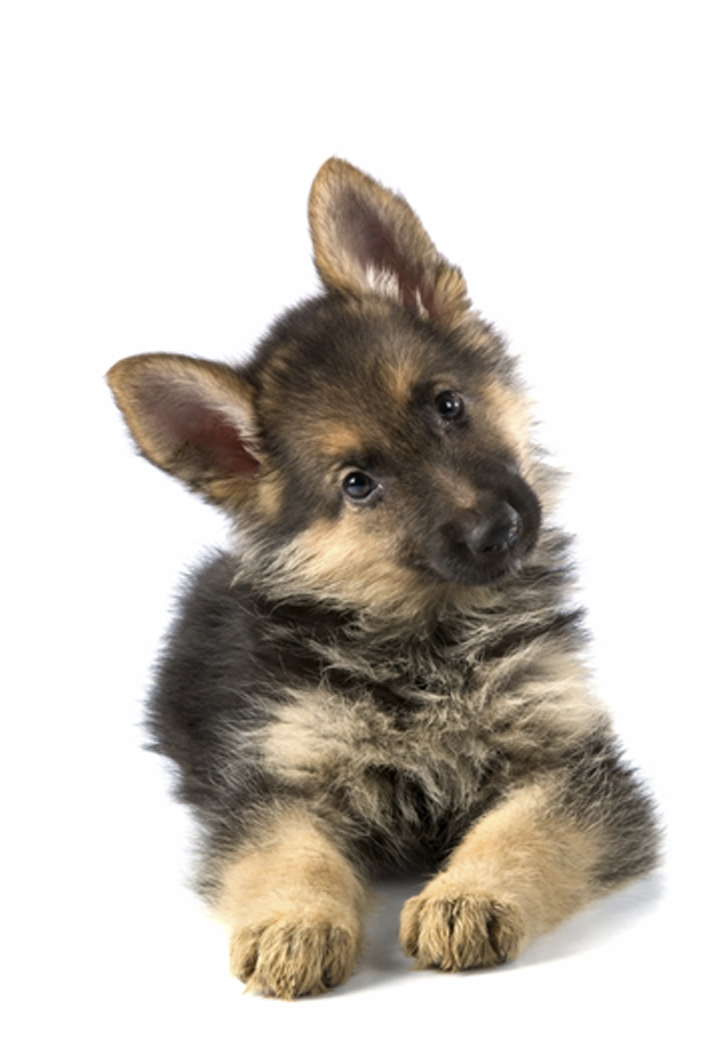 Lassen County will not allow volunteers to walk the dogs at the County Pound because they don't have a fenced area. Rolls of chain link fencing was donated years ago, but it still lays on the ground waiting to be installed.
The Lassen County Animal Control staff has to exercise the dogs in a narrow hallway. The dogs develop immediate " kennel stress". As, Pete Heimbigner, Supervisor of the County Pound, stated to the Board of Supervisors....."they don't present well". Then they are killed...........
Yet, mr. heimbigner has stated that this fence is not on his priority list ?
These stressed dogs face eminent death. They need to be walked.
Please call Public Works Director LARRY MILLAR AT
251-8288, IF YOU CAN HELP PUT UP THIS FENCE.
YOUR HELP WITH THIS FENCE WILL SAVE many dog LIVES.
LMUD RELEASES TOTALLY REDACTED PUBLIC RECORDS FOR PUBLIC BENEFIT MONEY
On April 3, 2008, Kan We Help requested copies of any Public Benefits money given to Jay Dow, Five Dot Land & Cattle, Don Dow, Joe Bertotti, Richard Egan, Brian Dahle, Bob Pyle, Hagata Ranch, Turner Drilling, HL Power, and Corder Farms. All of these individuals have received Carl Moyer Grant money to convert diesel engines to electric engines.
LMUD ATTORNEY CLAIMS THAT NO CHECKS WERE ISSUED TO THESE RECIPIENTS. WERE ALL THE CLAIMS DENIED...........?
LMUD attorney Jaimee Jones ignored the Public Records Request so the LMUD staff faxed over the public documents to KWH. However, Jones redacted all information that would have identified the documents requested. This is nothing new. Jones did this with the LMUD Board salaries also.
This information is not exempt from disclosure. LMUD has released this information to the Lassen County Times in the past. This is not "public assistance or hardship" money but public money given as an incentive to reduce electric bills.
LMUD does not want the public to know that the new Board Members have applied for Public Benefits money. They are certainly entitled to apply, but it becomes public information available to the public.
The new Board members received "Carl Moyer Grant" money for the new electric engines and are entitled to Public Benefits money for hooking the engines up. This information is public and WAS DENIED BY THE LMUD BOARD AND THEIR ATTORNEY.
The Public Benefits account had $815,000 in it when Cady was made General Manager in July of 2005 and as of 3/31/08 has $118,741.06. LMUD has refused to release the Public Benefits account information from July 1, 2005-December 31, 2005.
A LITTLE ACCOUNTABILITY WOULD BE NICE, GENTLEMEN