LMUD Controller, Bill Stewart, instructs LMUD Directors to hide their expenses
Director Bowden arrived in Utah on June 12. The conference did not start until June 15, yet Director Bowden charged the District for the hotel room on 6/14.
APPA Conference June 15-17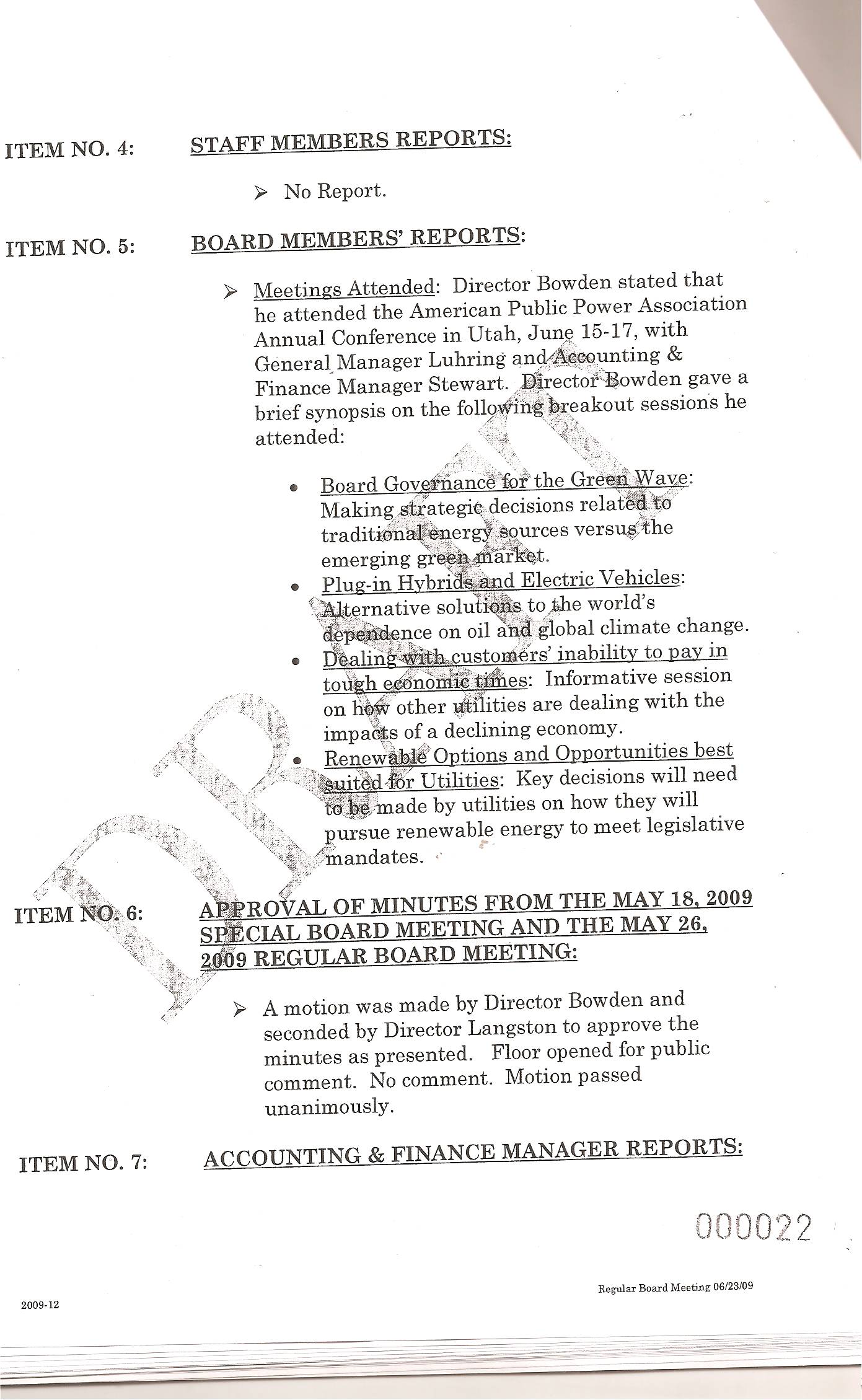 LMUD CONTROLLER INSTRUCTS DIRECTORS TO HIDE EXPENSES AND SAYS IT IS STANDARD PROCEDURE?
Expenses not reported by Bud Bowden