Federal Subpoenas were issued on 8/3/2012 for Eugene Chittock, Lassen County Board of Supervisors, Surprise Valley Electric, Big Valley Ranger District
LMUD's Lemon Tree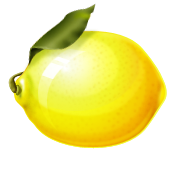 Lemons that could not make lemonade
Lassen Municipal Utility District has never experienced an honest Board of Directors since its inception. This little utility district has been used and abused. The $20,000,000 revenue stream may have a lot to do with its corruption. This has certainly been true for utilities that are in LMUD's vicinity, Herlong, Chester and Surprise Valley
It is a fact ratepayers have thrown LMUD Board members out for attempting to raise rates 162% after an uninvestigated $8.7 million disappearance of public funds.
It is a fact LMUD has had 11 General Managers in almost the same amount of years.
It is a fact LMUD Board members and General Managers have been forced to quit, to avoid further investigations into their behavior.
The little utility still remains just as corrupt today as it was 20 years ago.
In 2000, the Arrowrock hydroelectric scam was created as a diversion to the disappearance of $8.7 million dollars of public money. Hundreds of thousands of dollars went down the toilet for this phony project. Huge lies were told to the public. The LMUD Board was recalled by the ratepayers. That should show these Board members that they have to be honest........
Well, in 2005, after the Arrowrock scam was debunked by Kan We Help, LMUD made a critical error in hiring Frank Cady who was the co-inventor of Arrowrock. Too many secrets now for Fred Nagel, Wayne Langston, Nancy Cardenas, George Sargent, Darrell Wood and Bill Stewart to keep so they hired Frank Cady as their General Manager and Attorney. This would be devastating for LMUD ratepayers.
Frank Cady and Fred Nagel started buying worthless property. Contaminated property from friends. The Jack Beterbide Sale probably sits at the top of LMUD's sleaziest acts. The contaminated dirt needed to be removed and hidden. Where could they hide so much hazardous waste?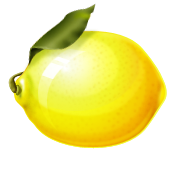 ATT/Viewland,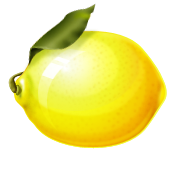 Lambert Lane,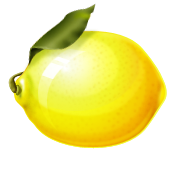 Hayden Hill
1. COST: $2,500.00 The ATT/Viewland property was a perfect dumping ground for hazardous waste or a *substation for importing NV Energy/Sierra Pacific's renewable energy to California.
2. COST: $20,000 Kan We Help is watching the Lambert Lane property pretty close, so it will be hard for LMUD to dump hazardous waste there. Unless, of course, it is done under the guise of "filler" for the flood plain issue. Kan We Help is still trying to locate the $400,000 worth of transformers LMUD purchased for Lambert Lane...years before Lambert Lane was a twinkle in Bill Stewarts's eye. MIA
3. COST: $65,000 Hayden Hill was a perfect spot since it was under a Lassen County Reclamation Plan. No one would notice a few tons of contaminated dirt with the cyanide saturated dirt at Hayden Hill.
The LMUD Board purchased the Hayden Hill transmission lines on December 17, 2007.
Public records show that Frank Cady and Fred Nagel signed Hayden Hill check on December 13, 2007 and the contract was subsequently signed on December 17, 2007. Frank Cady then drove to Reno and handed over the $65,000 check to Kinross (Money was obtained from private investors?). Someone from Sierra Pacific/NV Energy was at this meeting also. Were there LMUD Board members present? Probably Langston and/or Nagel.
LMUD, to this day, claims they needed the Hayden Hill transmission lines for the "phantom" 230 kv line that Bonneville Power Administration is building to connect with LMUD. The Hayden Hill transmission line only connected to the Surprise Valley Electric Cooperative at County Road A2/Hwy 139. This was always just a service line to bring electricity to the Kinross gold mine. Nothing more. When the gold mine closed, the lines were disconnected and had to be removed. NOTE: Hayden Hill has always existed in PGE territory not Lassen Municipal Utility District.
Kinross Gold, owner of the Hayden Hill transmission lines, was required to obtain a Use Permit in order to surface mine and with that came a Reclamation Plan. After the mining was complete, Kinross had to return the land to as close to the way it was, under strict guidelines. Lassen County required Kinross Gold to purchase a $5,000,000 bond.
Once LMUD purchased Kinross's transmission lines at Hayden Hill they were required to obtain a Use Permit and post a Bond. LMUD DID NEITHER.
Cady and Fred Nagel attempted to use THEIR INFLUENCE to bypass the permits and bonding, but failed.
By the end of 2010, LMUD could not get Lassen County to budge on waiving the permits and bond requirements. Kinross insisted that Lassen County reduce their Bond, excluding the transmission lines since LMUD now owned them. Kinross produced the LMUD Purchase Agreement stating that LMUD would assume all liability for the removal of the transmission lines.
LMUD continued to place Hayden Hill on their 2010 Closed Session agendas.
However,LMUD was NOT NEGOTIATING THE PURCHASE OF HAYDEN HILL, THEY WERE NEGOTIATING GETTING WAIVERS TO NOT REMOVE THE HAYDEN HILL TRANSMISSION LINES.
WHAT DID LMUD DO ON THE ADVICE OF EUGENE CHITTOCK?
On December 15, 2010, LMUD filed a Federal lawsuit against Kinross (11cv0255) to try and give the transmission line back. This case was never about whether Frank Cady had permission to buy this property.
Too much documentation exists that proves that LMUD knew about and accepted the purchase. Public records show that LMUD tirelessly attempted to get the transmission line "exempt" from being removed.
LMUD's options were limited after failing to get the County to waive the mandatory removal of the lines.
1. Keep the worthless transmission lines and pay the huge cost to remove them (LMUD stated in the Purchase Agreement that they would assume all "liabilities")
2. File a lawsuit and spend twice what it would have cost to remove the lines and show the world how stupid and irresponsible you are
LMUD DID WHAT LMUD DOES BEST.....
they did No.2
LMUD's Lemon Tree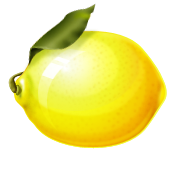 Lemons that could not make lemonade
*NEXT: The 230 kv transmission line myth.