Honey Lake Valley Grange vs Lassen County
Filed : September 14, 2012
History of the Honey Lake Valley Grange Issues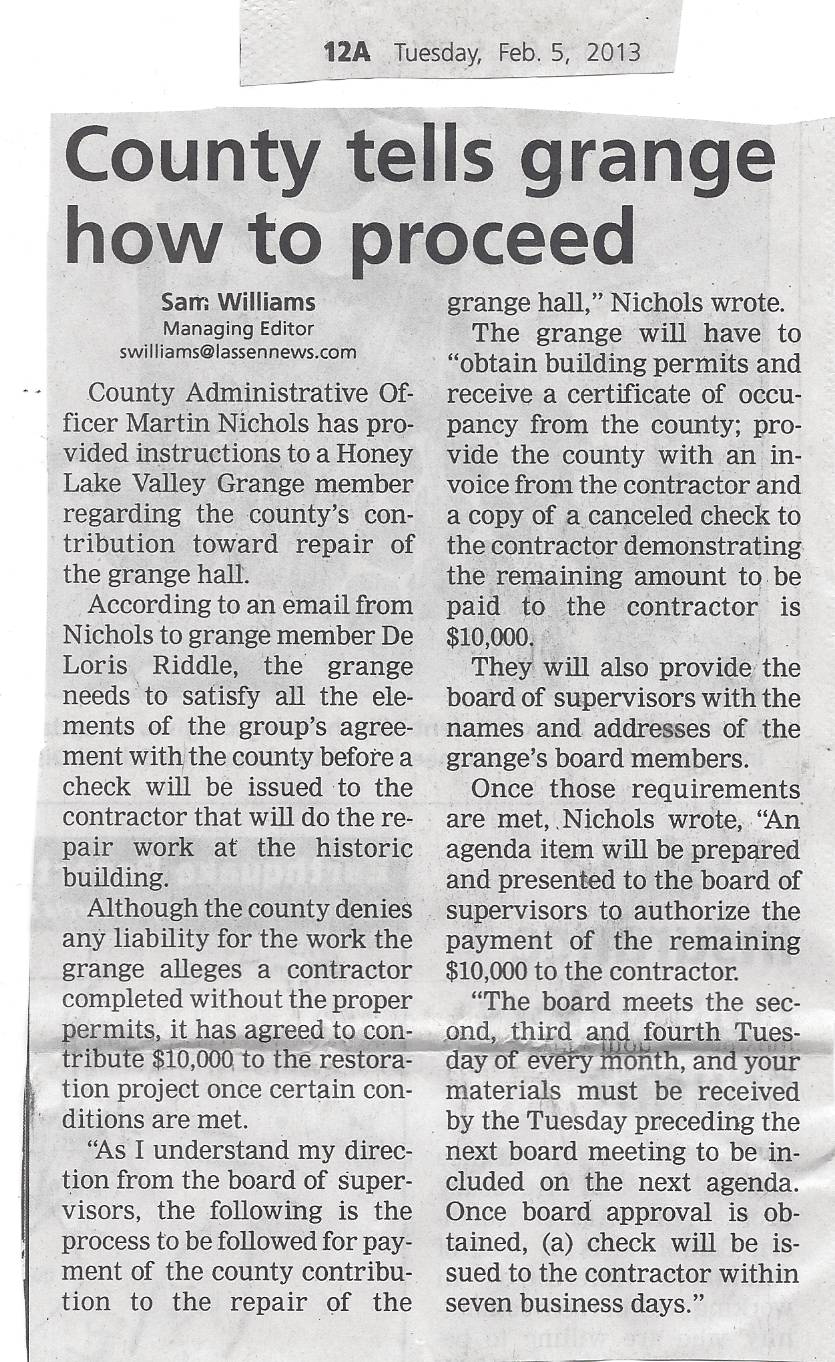 Secret Deals Shroud Lassen County Board of Supervisors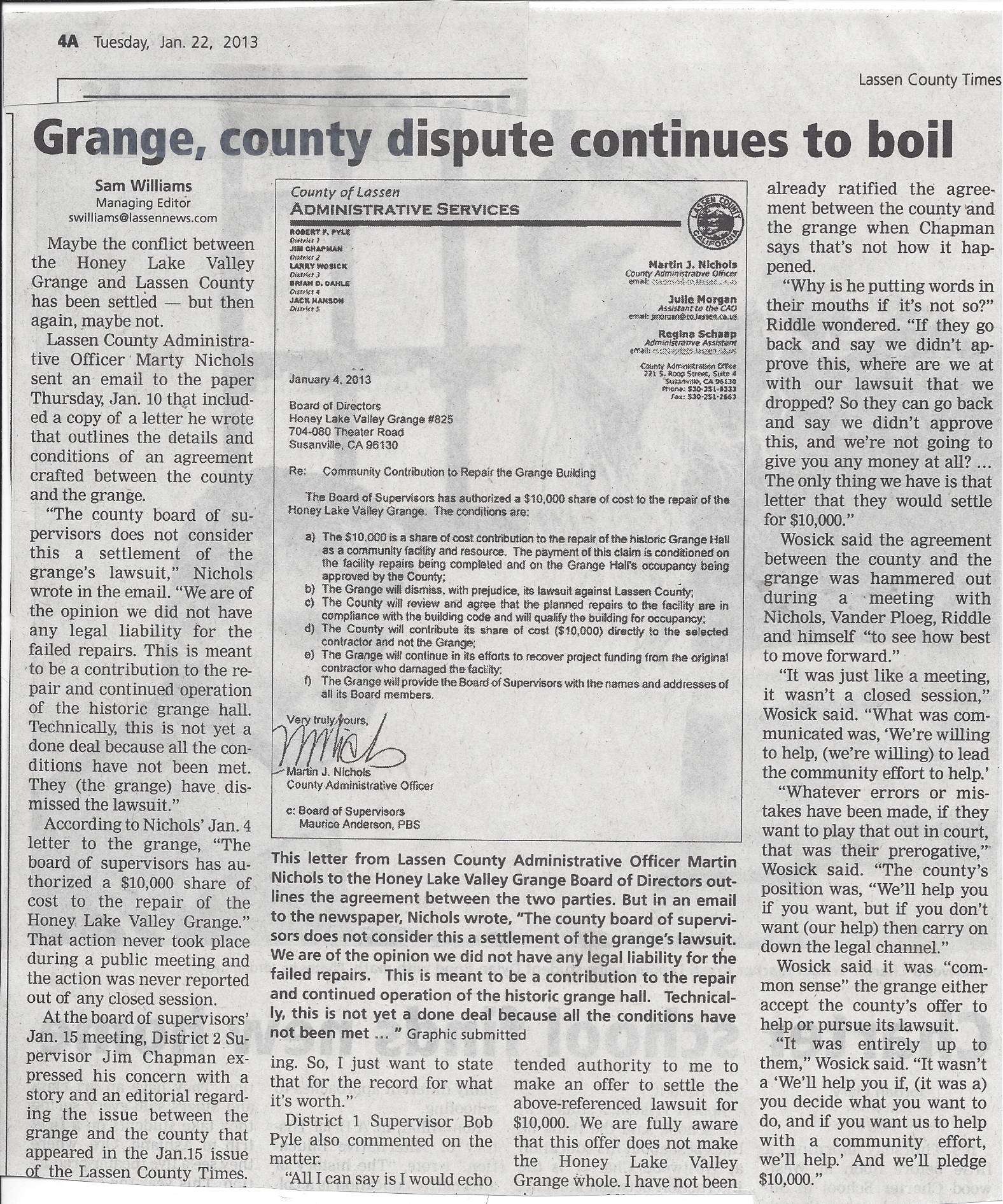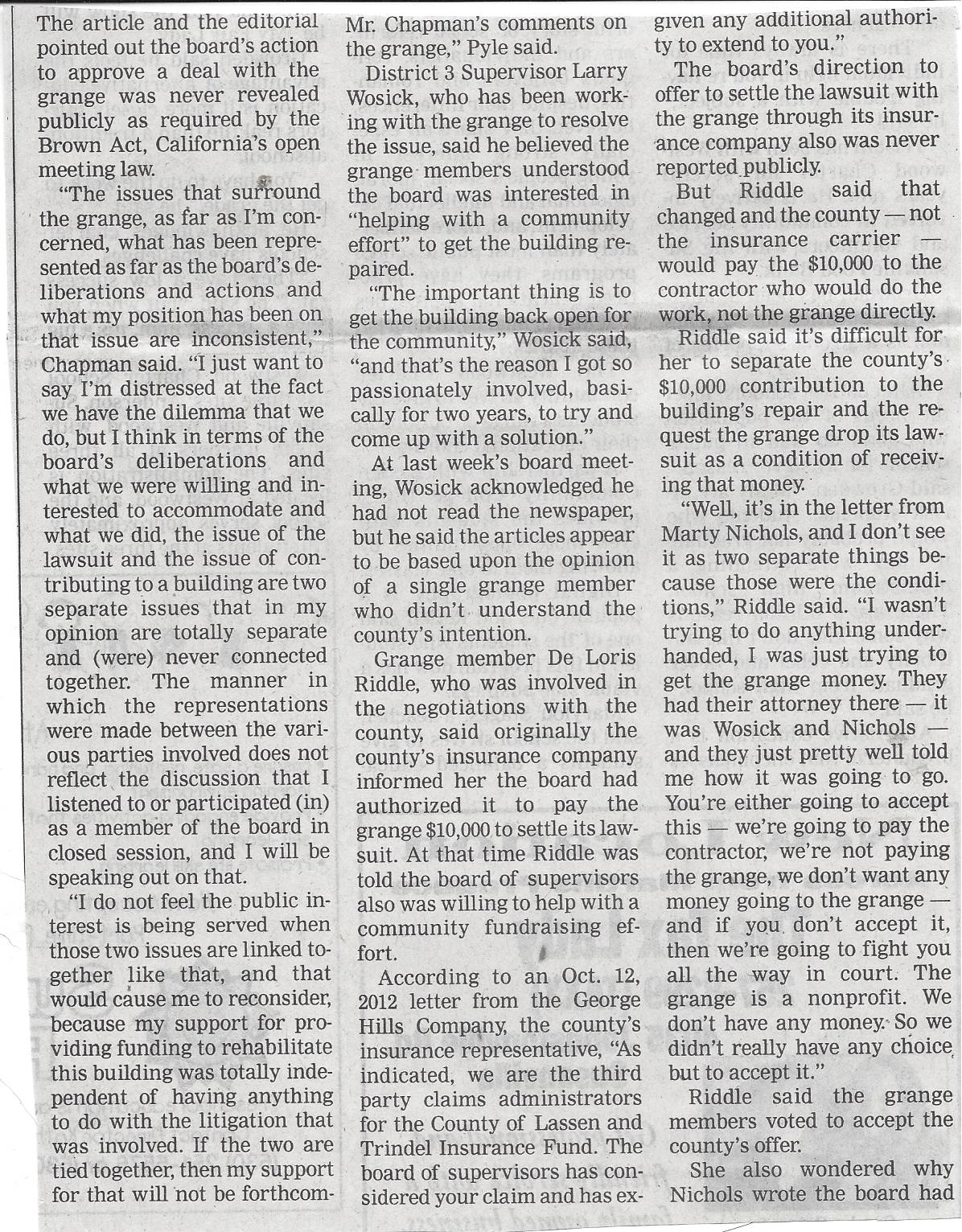 \
Supervisor Jack Hanson Pressures Riddle to Withdraw Lawsuit
De Loris Riddle writes:
"We really did not have a choice. We had a good case, but felt we couldn't go up against the County. They said they would fight us all the way"
"They will probably try to retaliate against me later on or plotting and planning on it now"
Honey Lake Valley Grange Files Lawsuit After Supervisors Ignore Issues Since 2009