Lassen County's Disgrace
Whispering Pines Stables
Susanville, CA
Warning: THIS VIDEO IS GRAPHIC
November 7, 2014
Lassen County Disgrace
Lassen County withheld evidence, to the Grace Foundation, that proved the 36 Whispering Pines horses were removed from the Bennett property and given to the Grace Foundation for care. The County has refused to reimburse the Grace Foundation for over three years, claiming that they had no obligation to pay for the horses care.
The letter below was withheld from the Grace Foundation
February 23, 2014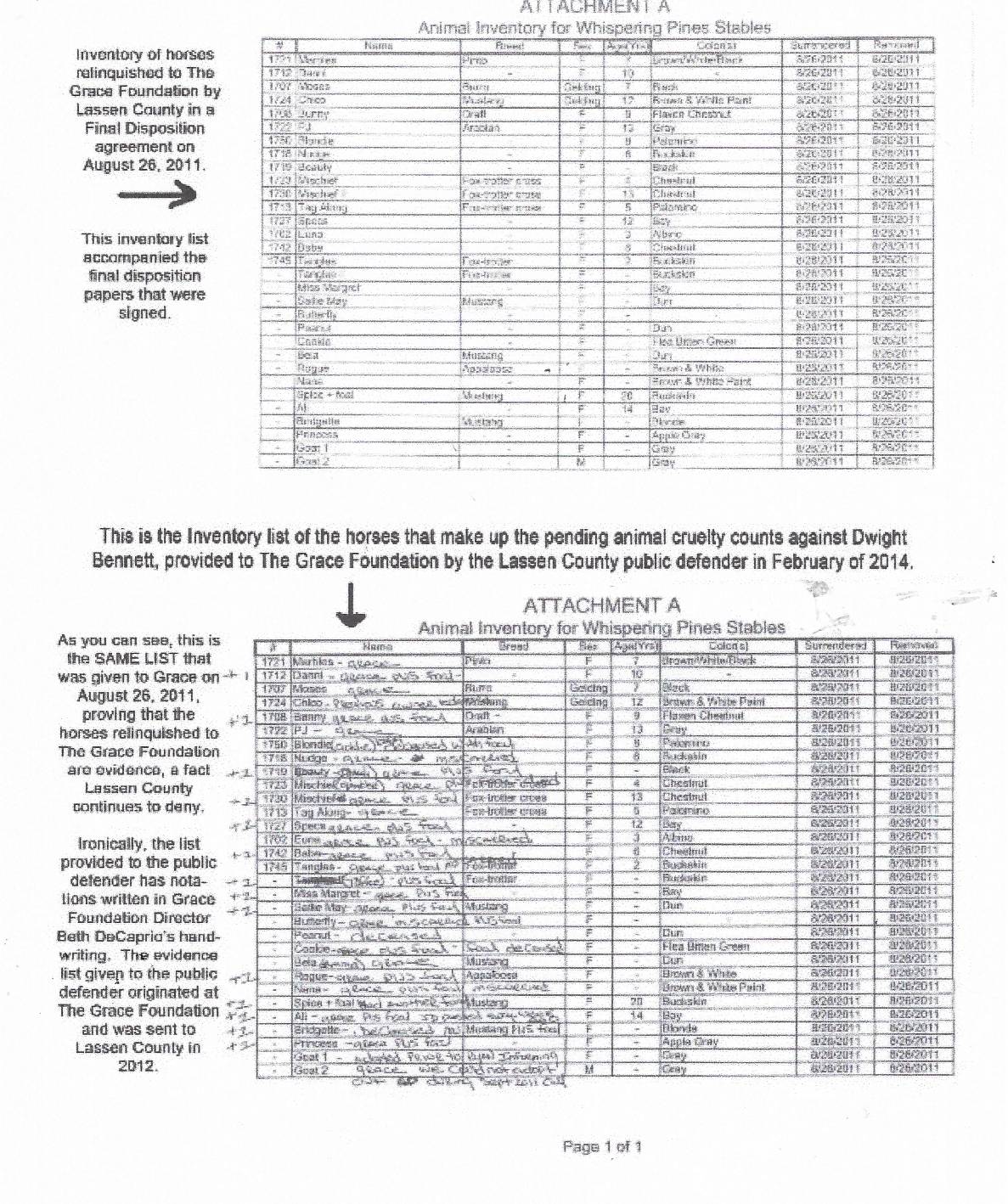 January 28, 2014
Grace Foundation made a presentation to the Lassen County Board of Supervisors.