NCPA SAYS THAT THEY WILL NOW............ "ASSIST" LMUD AND PSREC TO "FIND FINANCING" Don Dame, NCPA 6/10/05
CO-GENERATION PLANT LIKELY....NOT FEASIBLE !!!!!
LMUD HAS NOT APPROVED PHASE III BUT ATTEMPTS TO GET FINANCING THROUGH USDA
May/2005: Curtis Anderson, RUS, states that no application has been received. He said that he was aware that LMUD was still in the "study" phase of this project.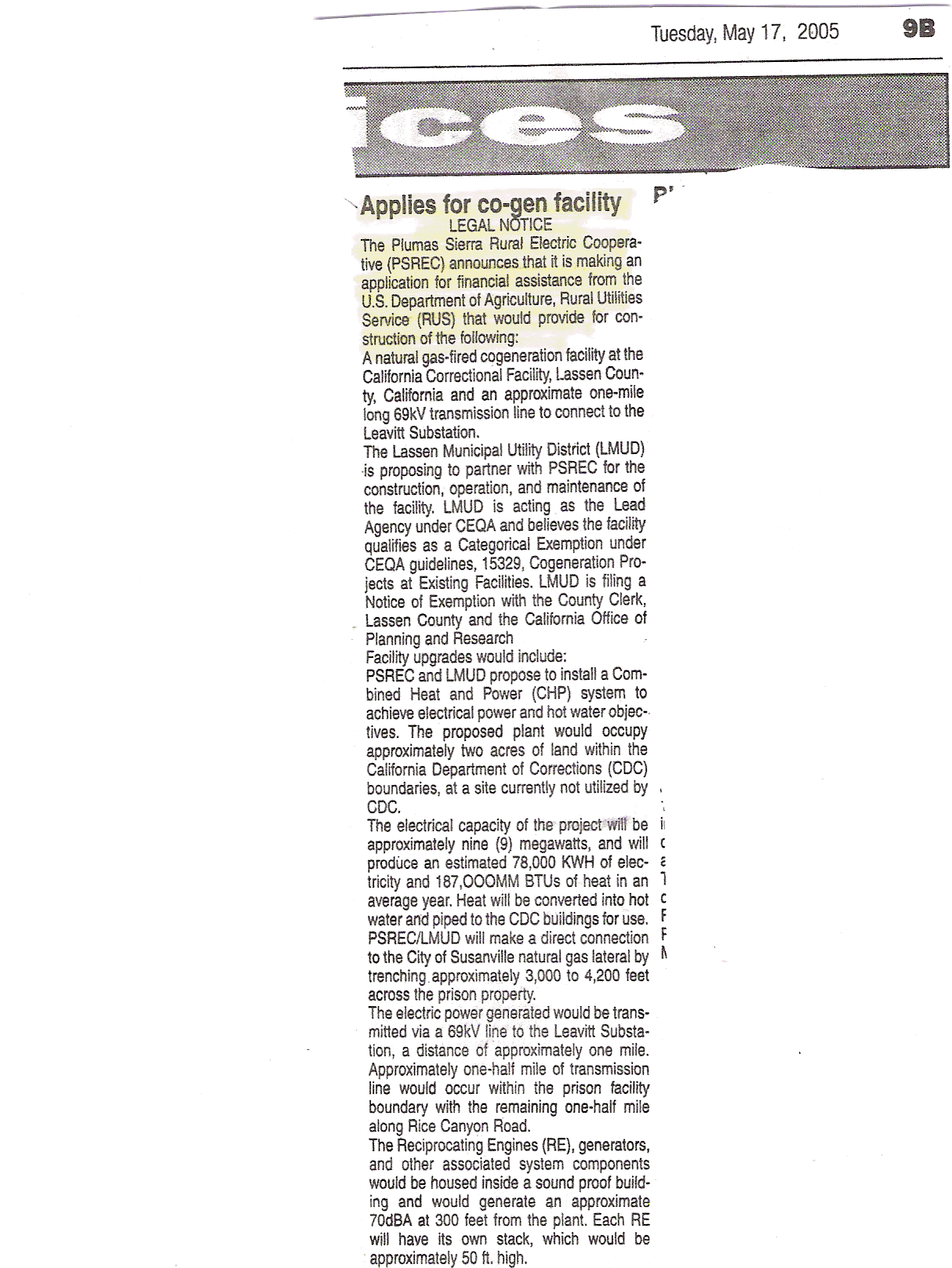 "Essentially the plant by itself doesn't pencil out too well in regards to the existing market" Fred Nagel, April 1, 2004