RETURN TO HOME PAGE RETURN TO other pages RETURN TO LMUD
TWITCHELL IS FORCED TO TELL THE TRUTH...
DESPITE BILL STEWARTS FALSE STATEMENT THAT THERE HAD BEEN A RATE DECREASE "during the year".
This isn't the first major mistake Stewart has made
Maybe its the coffee?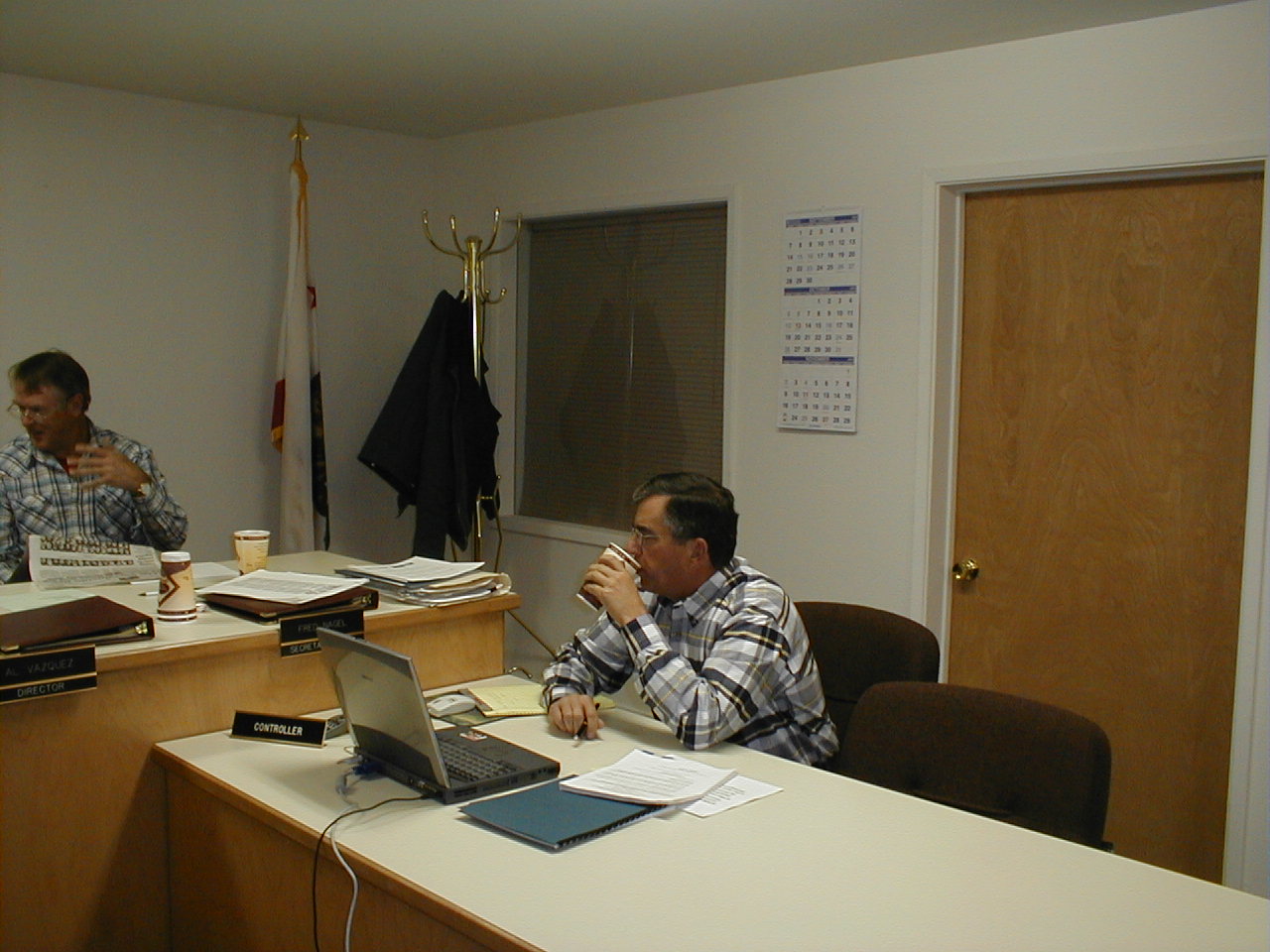 FORM letter FOR LMUD REFUND just incase Twitchell is wrong link:
LMUD LIES ABOUT SURCHARGE
LMUD HAS NOT LOWERED RATES IN TWO YEARS.
Bill Stewart wrote an absolute bold face lie in LMUD's Ruralite magazine.
"During the year, we were able to drop a rate surcharge that had been added during the energy crises, thus lowering your rates"
Rates in 2000 were $.08 and went up to $ .145 from August of 2001 to December 31, 2001.
Residential rates have been at $ .115 kwh from from January 1, 2002 to the present.
LMUD HAS GIVEN NO RATE DECREASE AS STEWART STATED.
The first surcharge was taken off in 2001 but LMUD has not taken any action to remove the second surcharge.
Bill Stewart has a problem with the truth. KWH would recommend that a committee be formed to review anything Stewart is responsible for.
Evelene Twitchell backs up Bill Stewart's statement. A refund would be due to all ratepayers, residential, commercial and agricultural customers....but Twitchell decided to tell the truth.
LINK Twitchell sets the record straight
Twitchell also stated, in an interview with KWH, that there is no local generation of power, yet Twitchell states in the latest edition of the "Ruralite" magazine that "Local generation may help control some of the transmission costs."
Ms. Twitchell lives in the Land of Oz. This is not good for the ratepayers to have a General Manager that doesn't have any idea what she is doing.
LMUD IS NOW PAYING 4.9
RATEPAYERS PAY 11.5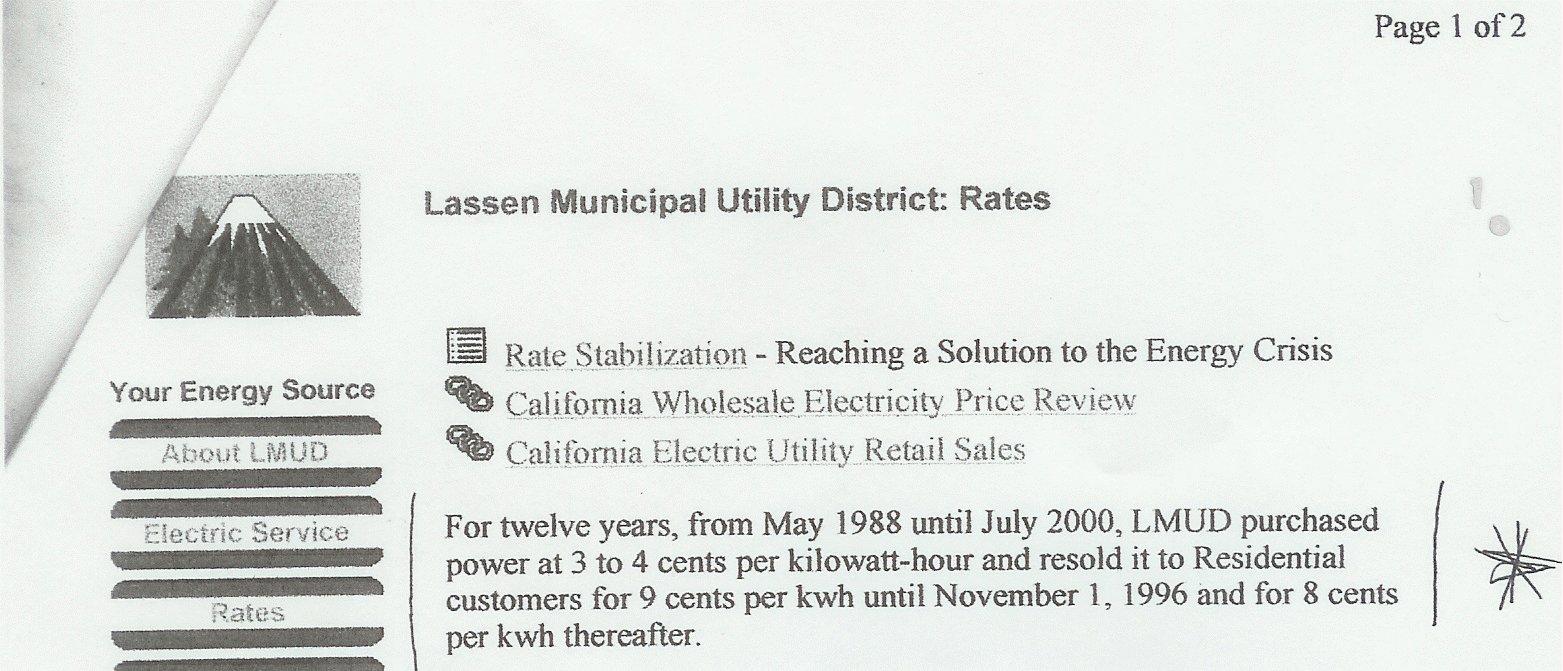 Helene Williams asks for a rate decrease at LMUD meeting, December 4, 2003. The LMUD Board members did not respond but approved an extra day off for all 41 employees.
Link Helene Williams plea for a rate reduction
Ratepayers were promised a rate reduction in January 2001. Rates are now at the level they were prior to the energy crisis. Why won't this LMUD Board reduce the rates....because they can not manage this utility .
LMUD PLANNED A RATE REDUCTION FOR RATEPAYERS IN 2001
BUT SQUANDERED THE MONEY