RETURN TO HOME PAGE RETURN TO other pages RETURN TO LMUD
SPENCER FILES LIBEL CLAIM AGAINST LMUD
LMUD instructed Frank Cady to accuse Eileen Spencer of submitting documents to the Federal Energy Regulatory Commission. LMUD claims that Spencer submitted these documents as if they were from LMUD.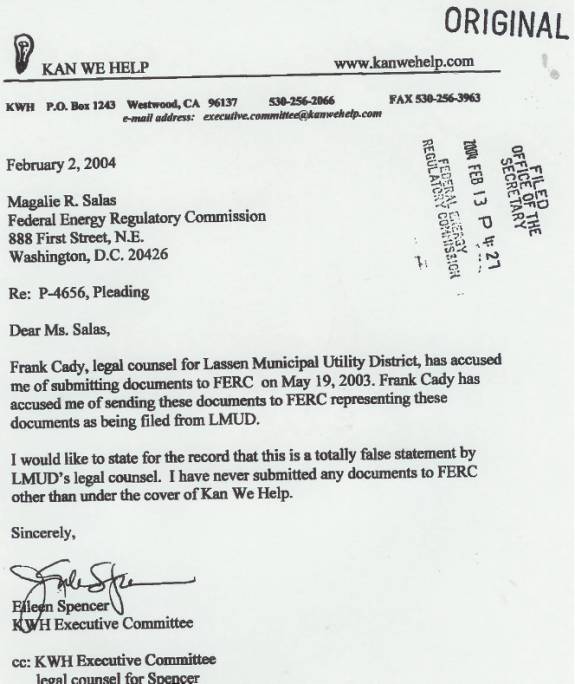 The LMUD Board, after their May 8, 2003 closed session meeting, announced that they had no reportable action. Less than two weeks, after the May 8, 2003 meeting, LMUD submitted Arrowrock documents to FERC. FERC website
LMUD has spent $12,000, with Speigel & McDiramid, to convince FERC that Spencer submitted these documents fraudulently. Frank Cady distributed this libelous accusation.
After seven (7) months, the LMUD documents remain on the FERC website.
Frank Cady also accused Eileen Spencer of falsifying a LMUD PRA form. The form was, in fact, a LMUD PRA form, just an earlier version.