RETURN TO HOME PAGE RETURN TO other pages RETURN TO LMUD
LMUD never approved the amendment to Leiber's consulting contract.
Leiber $75 p/h not valid
The LMUD Board never approved the March 24, 2003 Amendment at any board meeting. In fact, this amendment has never appeared on any LMUD Agenda. All contracts and amendments to contracts must be approved by the LMUD Board of Directors or they are VOID.
On May 24, 2005, Frank Cady never gave the LMUD Board a copy of this agreement when the Board approved using Les Leiber as a consultant. The Board never even asked to see this contract.
The odd "ratification" vote, at the May 24, 2004 LMUD meeting, was done because the LMUD Board of Directors in 2003 never approved the $75.00 p/h. (The 1999 contract stated $60.00 p/h)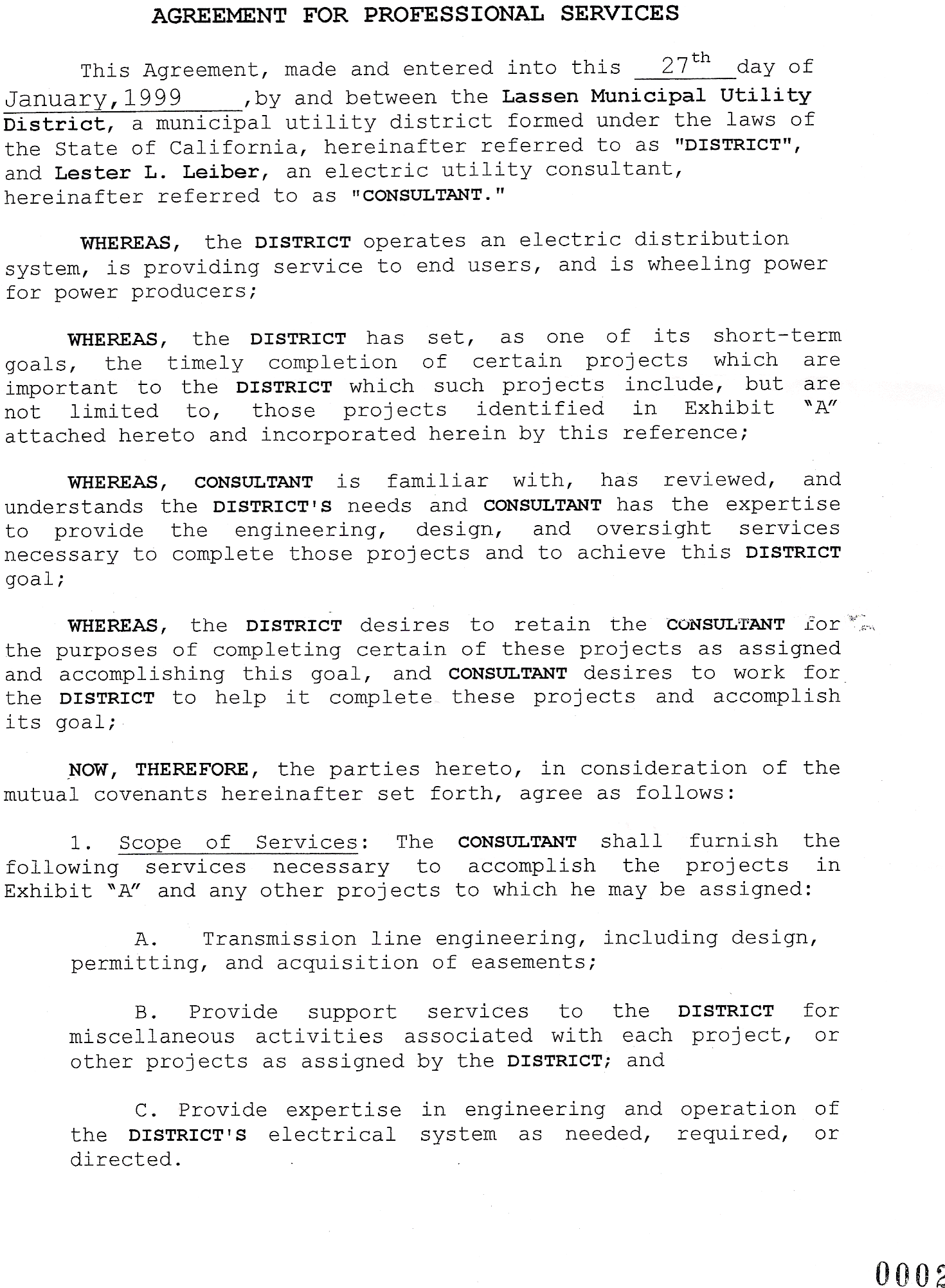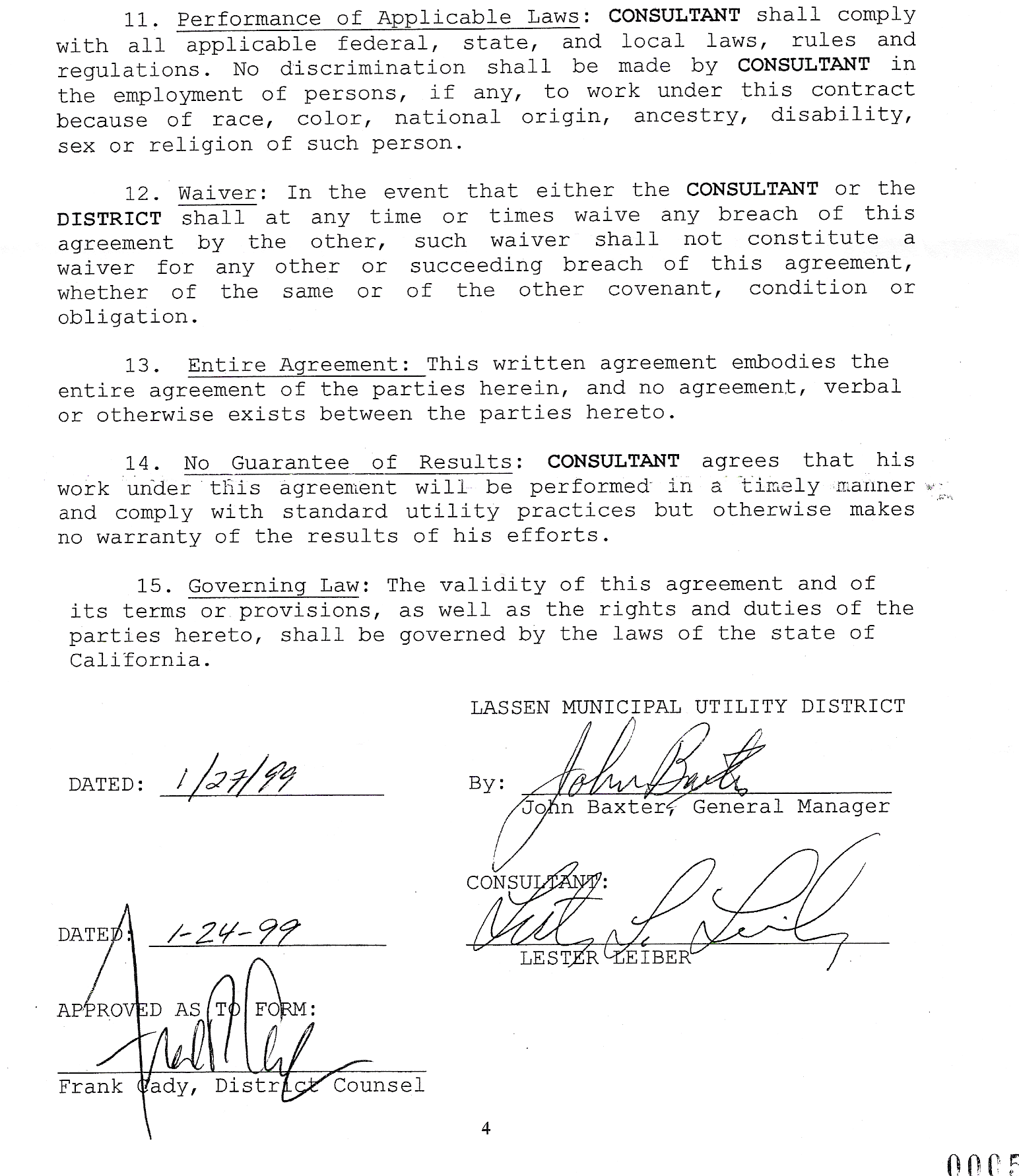 NOTE: THE ILLEGAL AMENDMENT HAS BEEN SEEN AND "APPROVED AS TO FORM" BY FRANK CADY
Frank Cady is supposed to be an attorney. He knows that this has to be approved by the LMUD Board of Directors.