LMUD'S INCOME STATEMENT
The LMUD 2001 audited budget stated that to maintain the bond covenants that the District should achieve a minimum net revenue and required reserves of $6,530,364 to meet bond reserve and debt coverage requirements. page 2, 2001 LMUD audit.
Bill Stewart, LMUD Controller, released this income statement at the September 2003 LMUD meeting. The public was not allowed to ask questions and was warned that anyone that tried to ask questions would be thrown out of the meeting and faced arrest.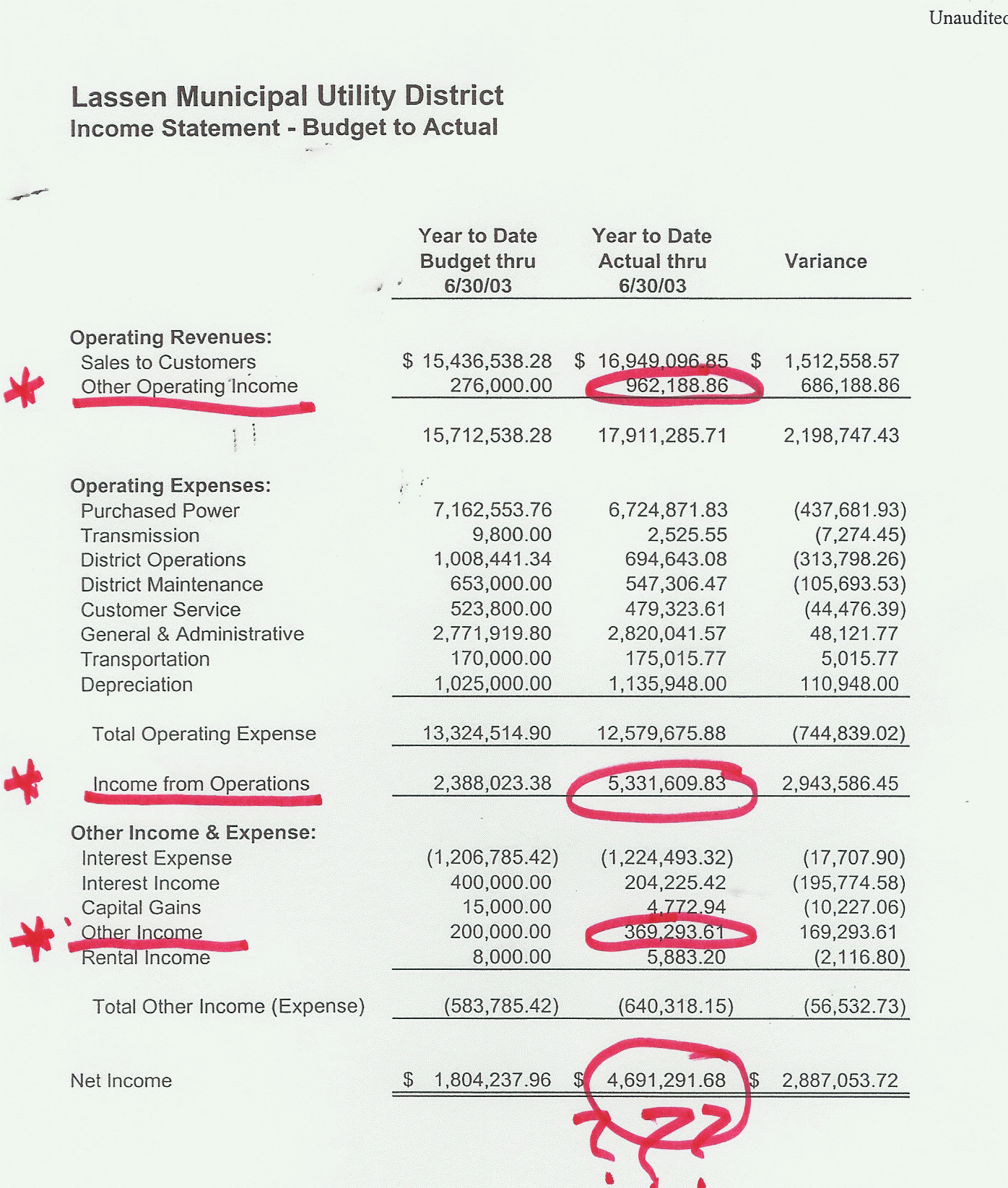 Compare the Income Statement above with the Income Statement Bill Stewart released at the August 2003 LMUD meeting.