THE BULLETIN BOARD
_ kanwehelp.com, The Lassen County Original Bulletin Board _
Volume 14 September 25, 2016 Issue 5692
ACCOUNTABILITY THROUGH EXPOSURE
Send your information and opinions to our e-mail address: opinions@kanwehelp.com
KEEP IT CALIFORNIA[Keeping all 58 Counties in tact]
CULTURE OF CORRUPTION-LASSEN COUNTY
Honey Lake Valley Recreation Authority
Pezzullo & friends Own How Many Supervisors?
Pezzullo only needs two more, he owns Tom Hammond
RFP for Amedee Airfield Parcels Rigged:
HSP purchased property above parcels (for access and mineral rights) 25 days after RFP hits Board Agenda on January 28, 2014

HSP claimed Tom Hammond is negotiating with the Sierra Army Depot for an Airfield lease for them. No other bidders had a chance.
NEW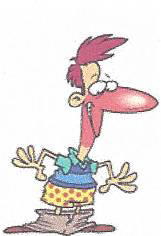 "Caught with your pants down" page
ARCHIVES:
Register to Vote in California ON-LINE

Supervisor Wosick, Just a Bully ?

Supervisor Tom Hammond

Diebold Voting Machine Easily Changes Votes
Lassen County Supervisor Resolution: THEY will not OBEY THE law
Whistle Blower, Lassen CAO , Tom StoneUpdate: 4/9/13
LMUD's Hayden Hill Lawsuit Dismissed
The Nagel/Cady/Stewart/Chittock Sleazy Scam
Disappearance of $8.7 million dollars- no investigation
LCT published a hate letter on 5/22/12?
The Lassen County Times needs to issue an immediate apology, to the public, for publishing this hate letter
Thank you for your opinions on this issue. We are unable to respond to all of your comments due to the volume. Please continue to send your comments on this disgraceful hate letter to: opinions@kanwehelp.com
Opinions on Hate Letter 6/4/12